Ok, it has just been Earth Day and we, of course, took the opportunity to talk about sustainability, with a focus once again on the fashion industry that, unfortunately, as much as we talk about changes and good habits to adopt, changes and good habits to adopt are still far away from our reality. Of course, it takes time and awareness to change a path that, until now, the well-being of the planet or workers has been taken care of (unfortunately) very little or only superficially, but hey, this is an optimistic column that wants and must believe in change, so we will focus on the beautiful things, that make us hope for a better future.
For example, let's talk about a topic that's close to consumers because everyone does it: I'm talking about shopping that, although it may turn out to be the quintessence of consumerism if done without thinking about your actual needs (remember when we talked about the questions to ask yourself before building a sustainable wardrobe?), but if it's done instead with awareness, it can be a way to support sustainable realities, maybe even Italian or indie, which with their collections are real and every day committed to a positive change in fashion, proposing clothes that respect nature and people and that are within everyone's budget. Because to make sure that change is effective, the actions of large groups are not enough: we also need to do our part, in our small way.
By now, you will be tired of reading me, but since I really believe in this, and I really believe that beautiful and sustainable shopping is possible in 2022 with all the options that we have, today I want to give you a list of basic apparels, those that should not be missing in our closet and that are timeless, made by Italian brands to know how to change our shopping habits. Feeling good about yourself and doing a good deed also for others: by doing so then, our garments take on an additional value.
Dress – CATHECLISMA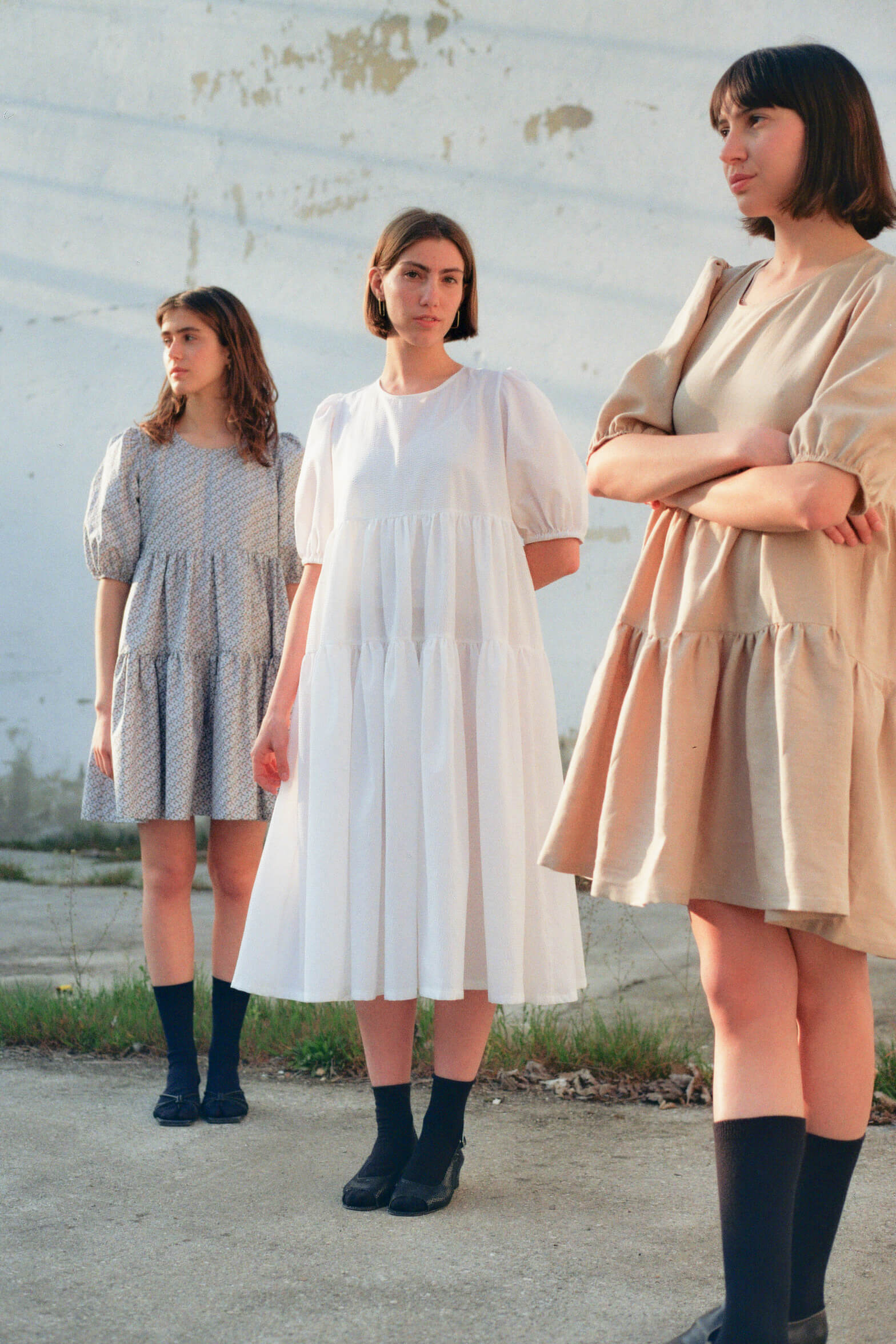 The slow fashion brand founded by Caterina Grieco was born in April 2020 from the need to reduce waste in the fashion system and improve the well-being of our planet. How so? The fabrics used are deadstocks or cut-offs of Bergamo companies, making each garment unique. I am in love with the Isabelle dress, available in the white, sky-colored and flowery version: romantic and fresh, with a full skirt and puff sleeves, it is made with a light cotton, closes with a bow in the back and is available in both short and long versions. Perfect to express your femininity in any context and occasion!
Jacket – Tiziano Guardini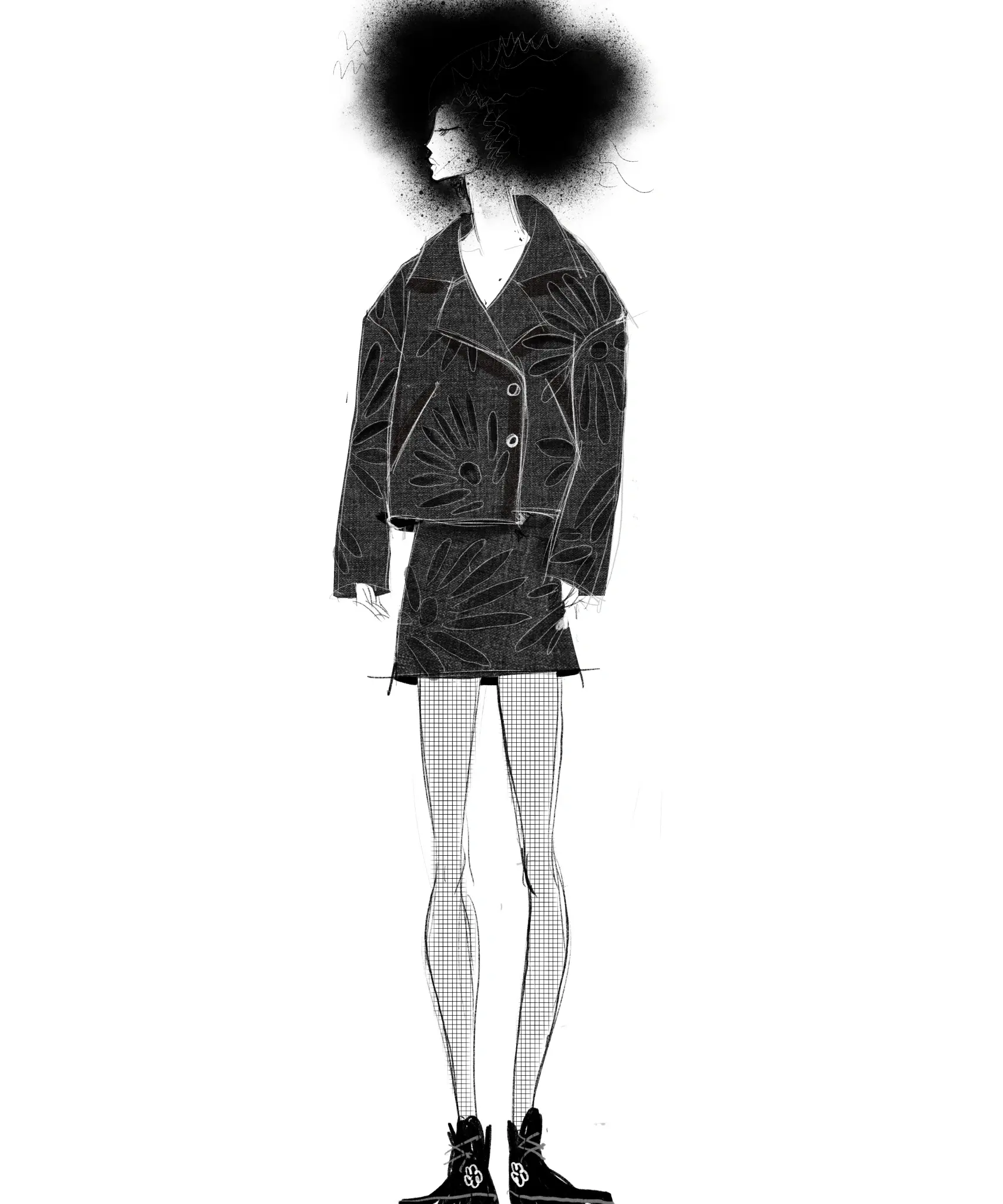 Tiziano Guardini, designer and pioneer brand of Italian sustainable fashion, presented on Earth Day the new capsule "Into the Forest", available at the Banner boutique. The pieces of this collection were made with cellulose and its waste, using Tencel yarns and Refivbra technology, turning the concept of "regeneration" into the protagonist. To stand out is the denim jacket (there is also the short skirt to get the suit), which gives voice to the forest bringing it closer to the urban scenario in a current way. For a journey that is just the beginning.
Underwear – LATTE The Label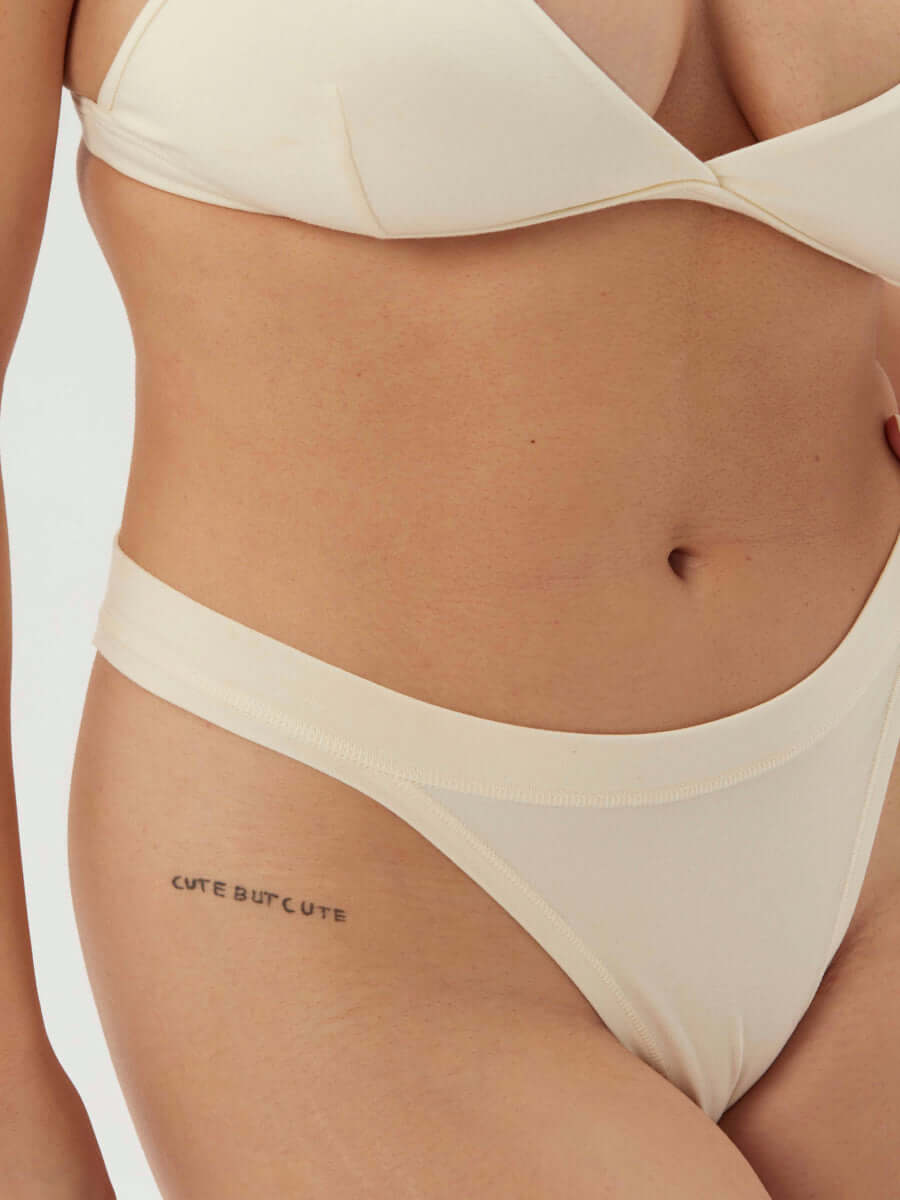 Sonia Benassi and Giorgia Ferrais created the brand of simple, fresh, soft, and sustainable underwear par excellence, demonstrating how even an apparently "Basic" underwear can be cool and sexy because it can enhance us for who we are. The capsule collection is designed to feel good on all bodies, following the natural female forms. The culotte, bralette, triangle, and slip models are made of bamboo fiber (OEKO-TEX and FSC certified), capable of absorbing moisture and being naturally antibacterial. All the pieces are handcrafted in the province of Bergamo: very interesting on the site is their clear presentation of the production costs to "justify" the final price.
Bag – Nido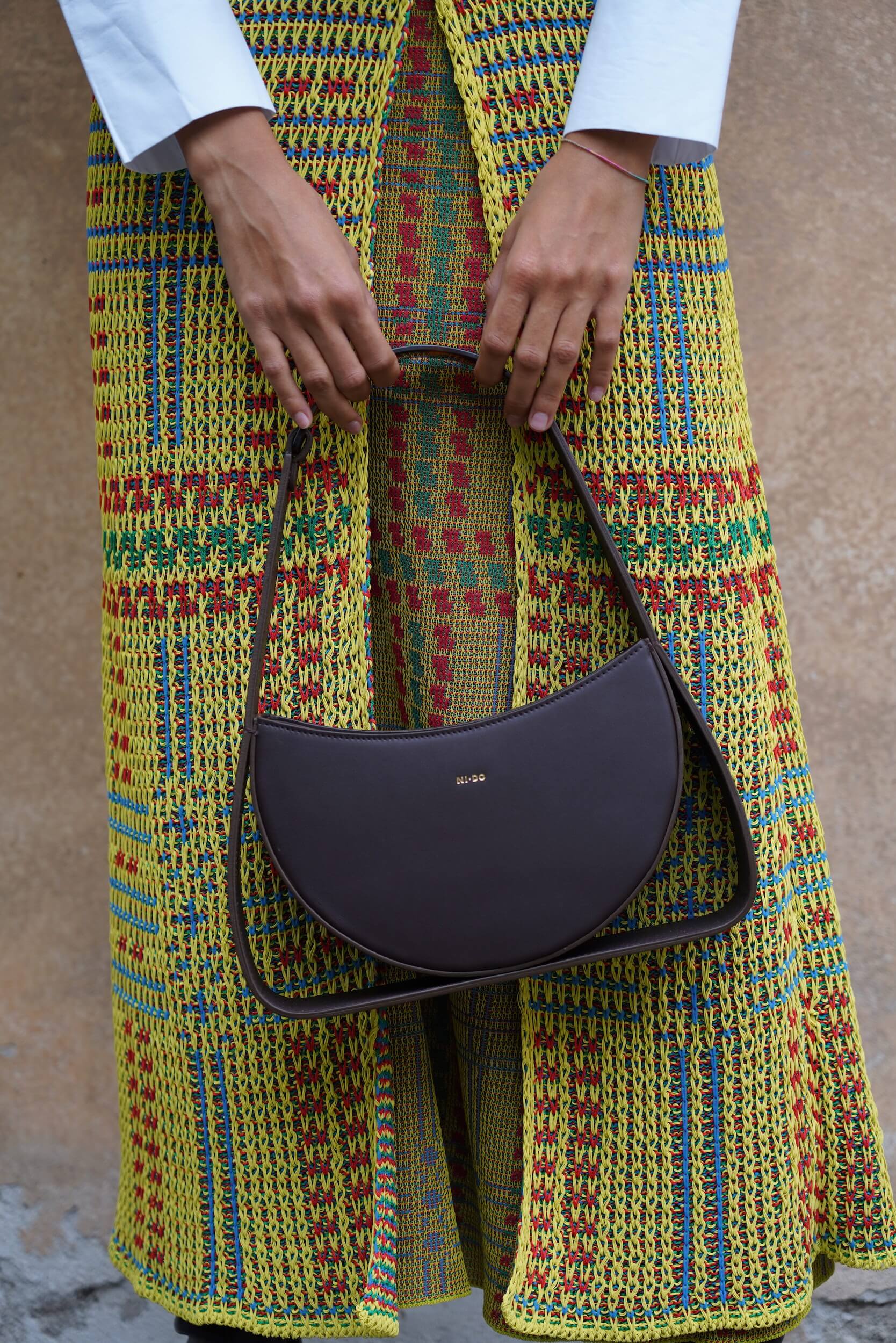 We talked about the Made in Italy brand of Nido, which produces bags with essential lines and neutral colors, in our article dedicated to Italian sustainable brands to know. Sure, the iconic model by Nido is Bolla, but if you are looking for a design model with a more avant-garde cut, it is Pupilla the one that suits you: this hand bag, comfortable to carry on the shoulder or by hand, is made of leather with a handle in amber cellulose acetate, and it also has an internal pocket. Perfect for the city and to be combined with both elegant and casual looks (strictly sustainable)!
Hat – Handle with freedom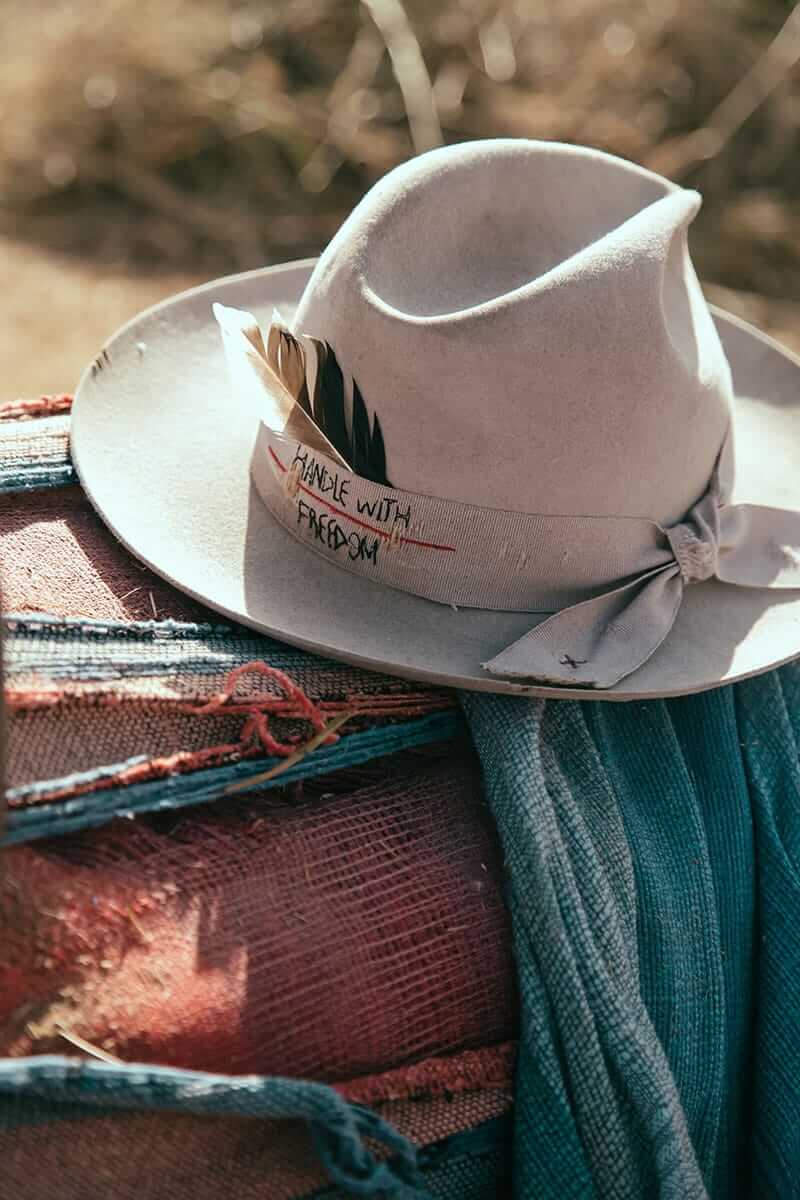 Believing in second chances: this is the motto of the brand founded by Giotto Calendoli that offers clothing, tote bags, and hats Made in Italy produced with respect for the planet and people, and that treasures waste to create unique pieces. And the hats are the diamonds of the collection: each of them is produced in a limited edition and it is then unrepeatable; they are available in different models and colors suitable for every taste and need. Perfect to create your own trend and to be worn all the time, and freely.
Sportswear – Licia florio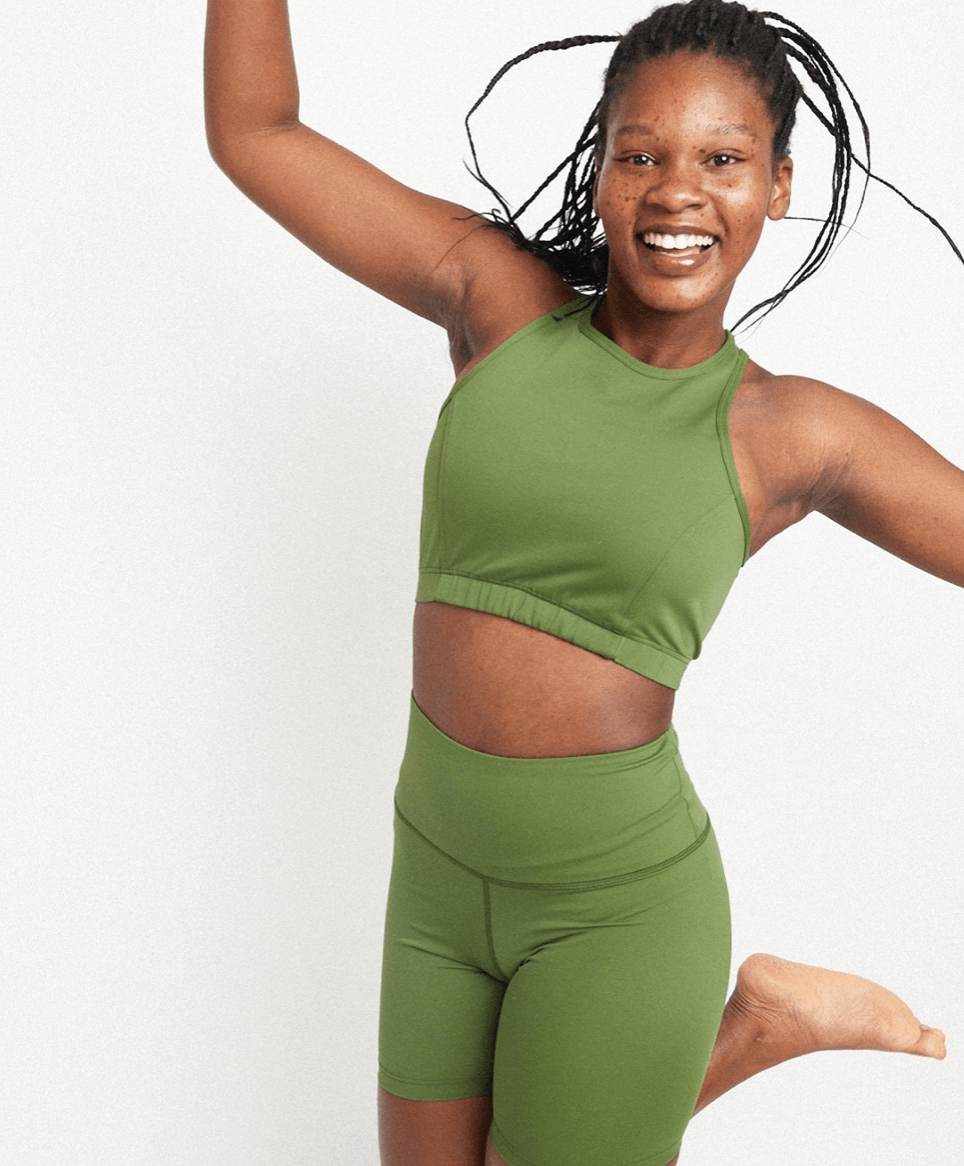 Licia Florio is a certainty when it comes to sustainability: after the line of vegan nail polishes, free from toxic ingredients, the Milan-based brand aimed at feeling good about oneself by feeling good even in the world around us, and it has created a line of 100% recycled women's soft sportswear with a functional and minimal design. Dedicated to constant improvement in terms of sustainability and responsibility, the brand produces in Italy with trusted suppliers and stretch fabrics in 100% recycled yarns, Bluesign® and Oekotex certified: among the materials, recycled polyester from plastic bottles and recycled nylon stand out.
Socks – Comme Si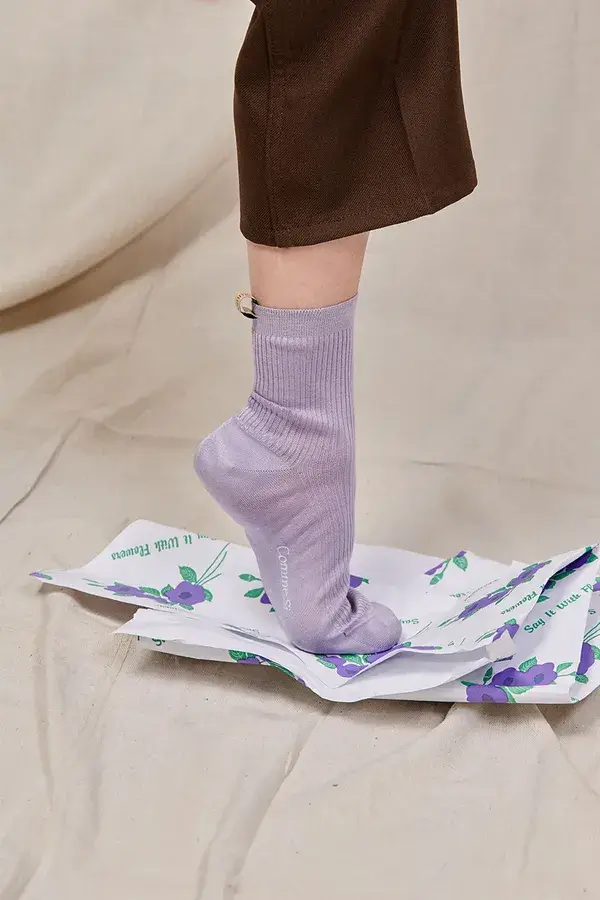 Comme Si is a luxury brand that celebrates the art de vivre, starting with the daily ritual of dressing. Their products, refined and timeless, stand out for their attention to detail: fine materials, craftsmanship, sustainable production practices, sartorial designs, and meticulous tailoring for modern women. In addition to that, their production plant in Italy is OEKO-TEX® and REACH certified, with the desire to improve their production. Their iconic garment is socks: available in a great number of materials and colors, perfect to add a touch of class to every look.
Shoes – Yatay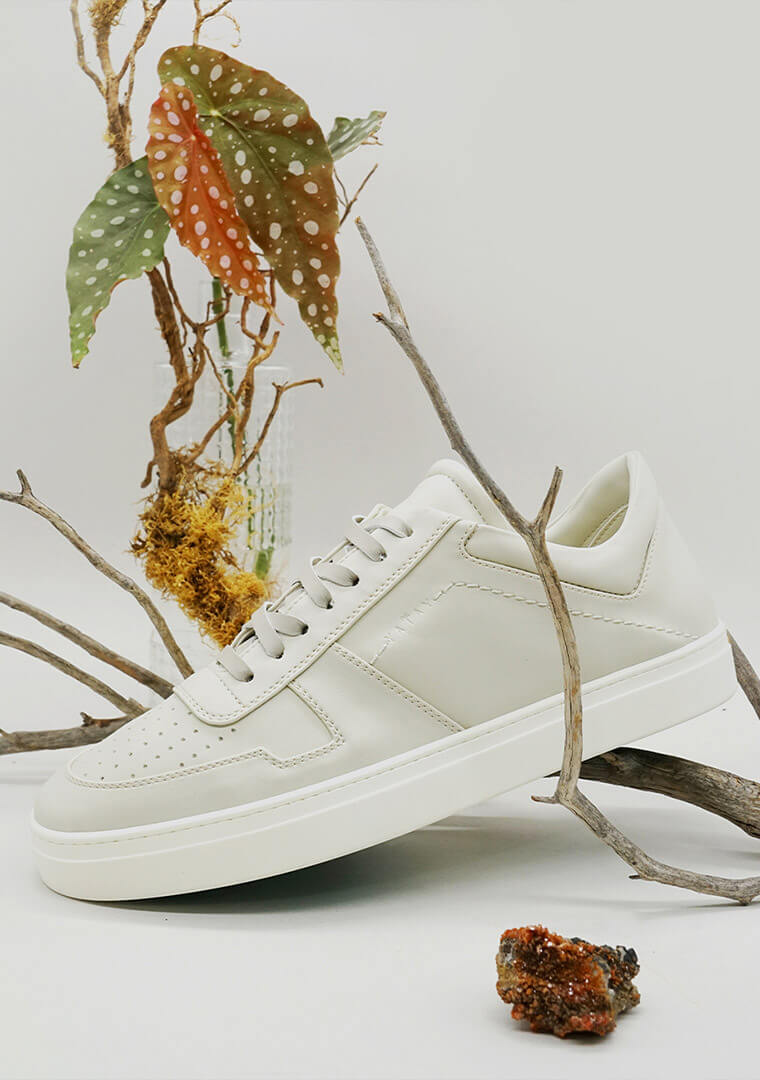 Handmade in Italy, Yatay sneakers are characterized by simple and versatile lines and the vegan and cruelty-free materials with which they are made, such as bio-polyols, wood and recycled plastic, as well as the advanced technologies involved in the production process. An artisanal and, at the same time, innovative soul makes each model unique. The shoes are also highly breathable and comfortable, and are available in a wide variety of models. As if that were not enough, the company is a partner of Treedom, so with each purchase you plant a tree in their Golden Forest!
Shirt – Lungomare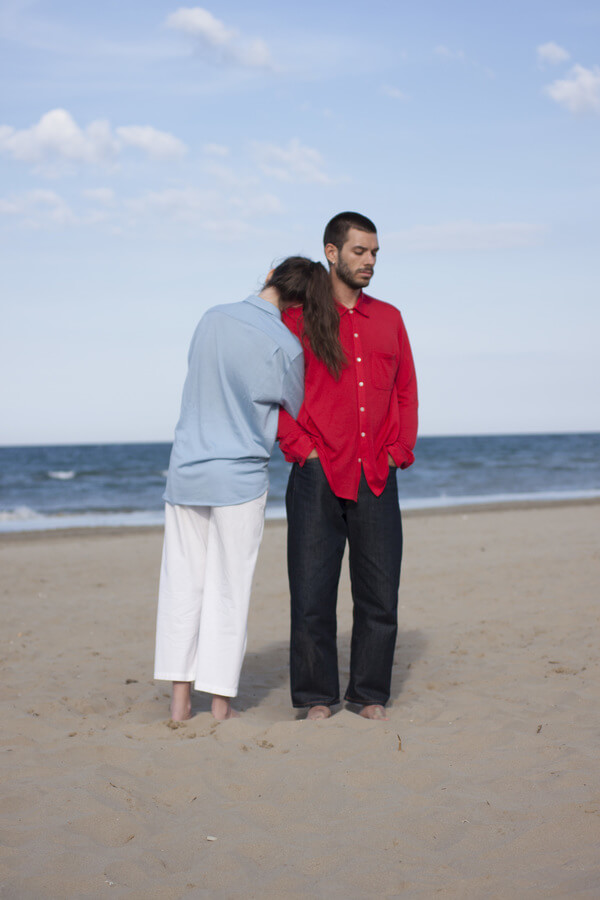 Lungomare was born from the mind of designers Gianni Bugli and Roberta Fabbri with the desire to enhance the values of the present, combining the strength of change with the beauty of everything that resists time. The brand's shirts, therefore, go beyond the mere concept of seasons, offering high quality lines made with sustainable materials; all this, strictly Made in Italy. Pure yarns and fabrics are declined in absolute colors and practical and linear models, which become from the first use our new favorite piece, to remind us that the most beautiful things in life are simple and declinable in any context, at any time and in any place.
Coat – CASASOLA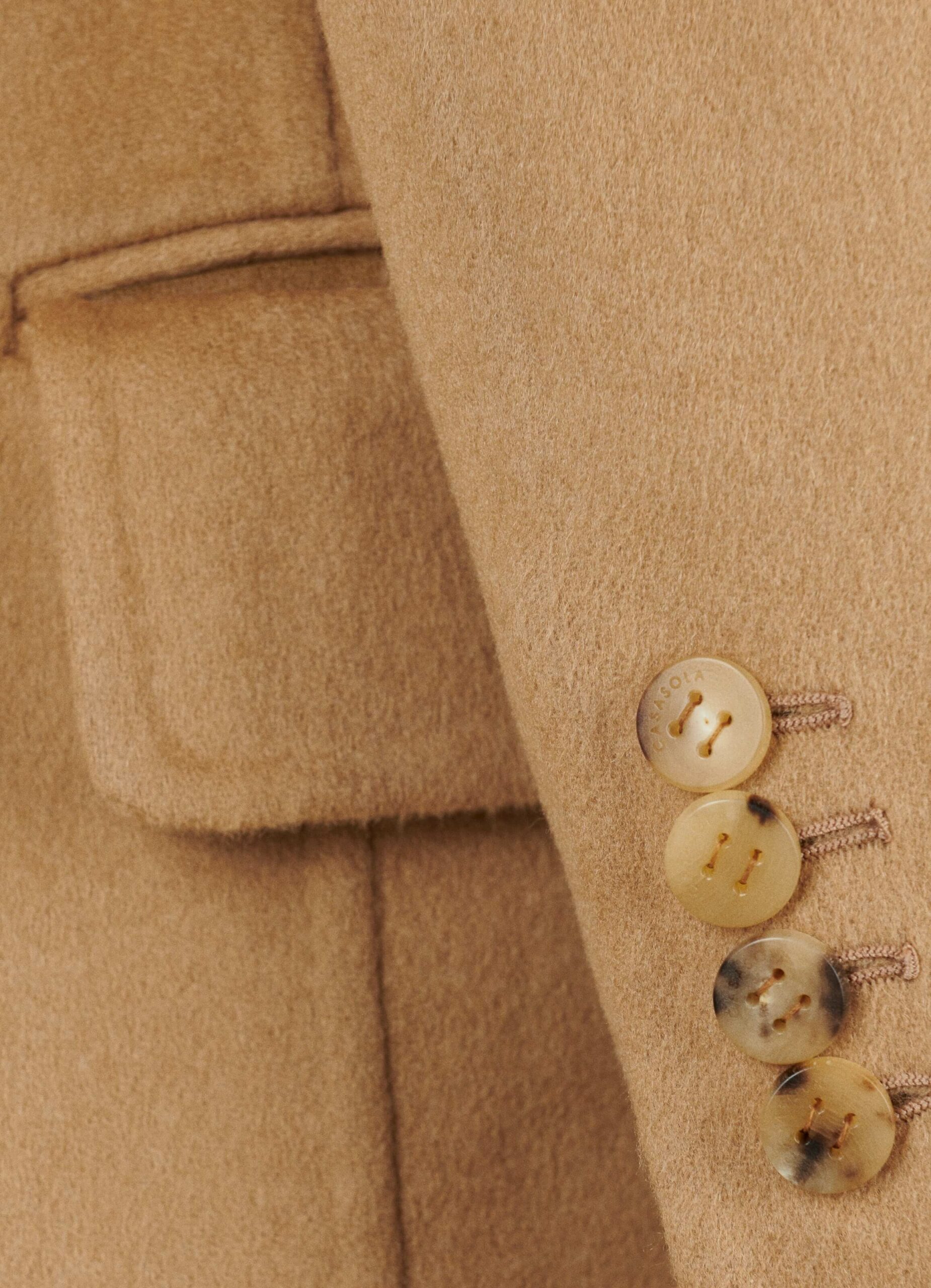 Based in Florence, CASASOLA is a brand specialized in luxury clothing products, made in Italy with locally sourced materials of the highest quality. Characterized by simple lines and easily wearable on every occasion, the brand aims to rebuild our wardrobe in a thoughtful and effortless way, using raw materials, fabrics, yarns and manufacturers able to meet the highest standards of craftsmanship and sustainability. Among our favorite pieces, there are cashmere coats: whether they are in camel or black shades, they are "simply" the quintessence of elegance.
T-Shirt – Melidè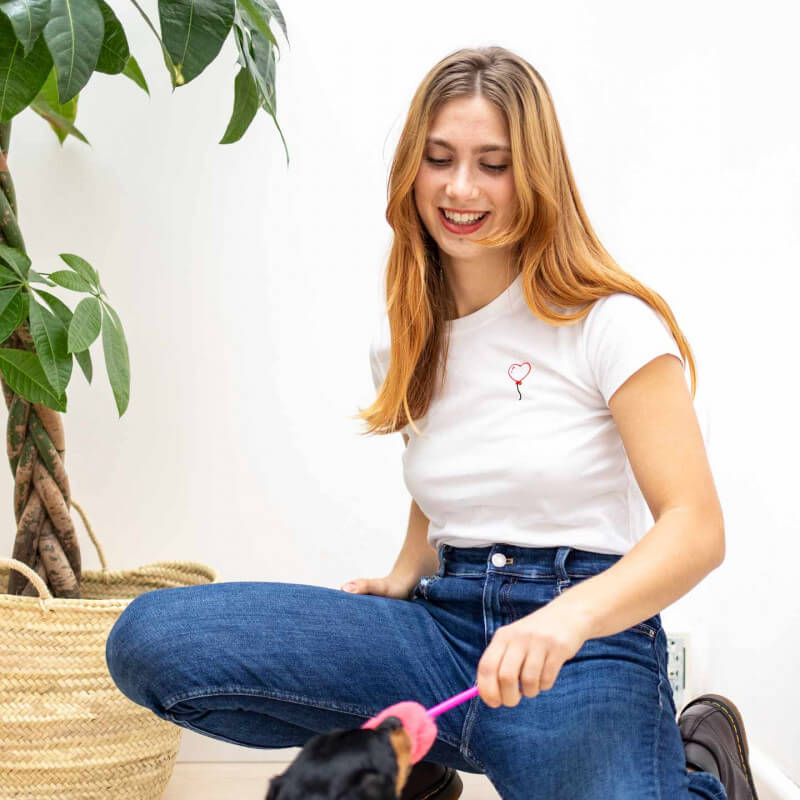 "Two peas in a pod", "Karma is a true story", "Elephant in the room," stylized and hand-embroidered drawings with an animal theme, Harry Potter, emoticons, art and more: Melidè's personalized t-shirts have conquered social media, proposing themselves as basic but fun solutions for every day. With an artisan production and apparels that go beyond fashion and the seasons, the brand aims at the uniqueness of each garment and person, reserve a section on their website to sustainability, the Fairtrade brand and the Global Organic Textile Standard certification. An all–female world that embroiders by hand a new way of understanding the t-shirt.
Denim – Par.co Denim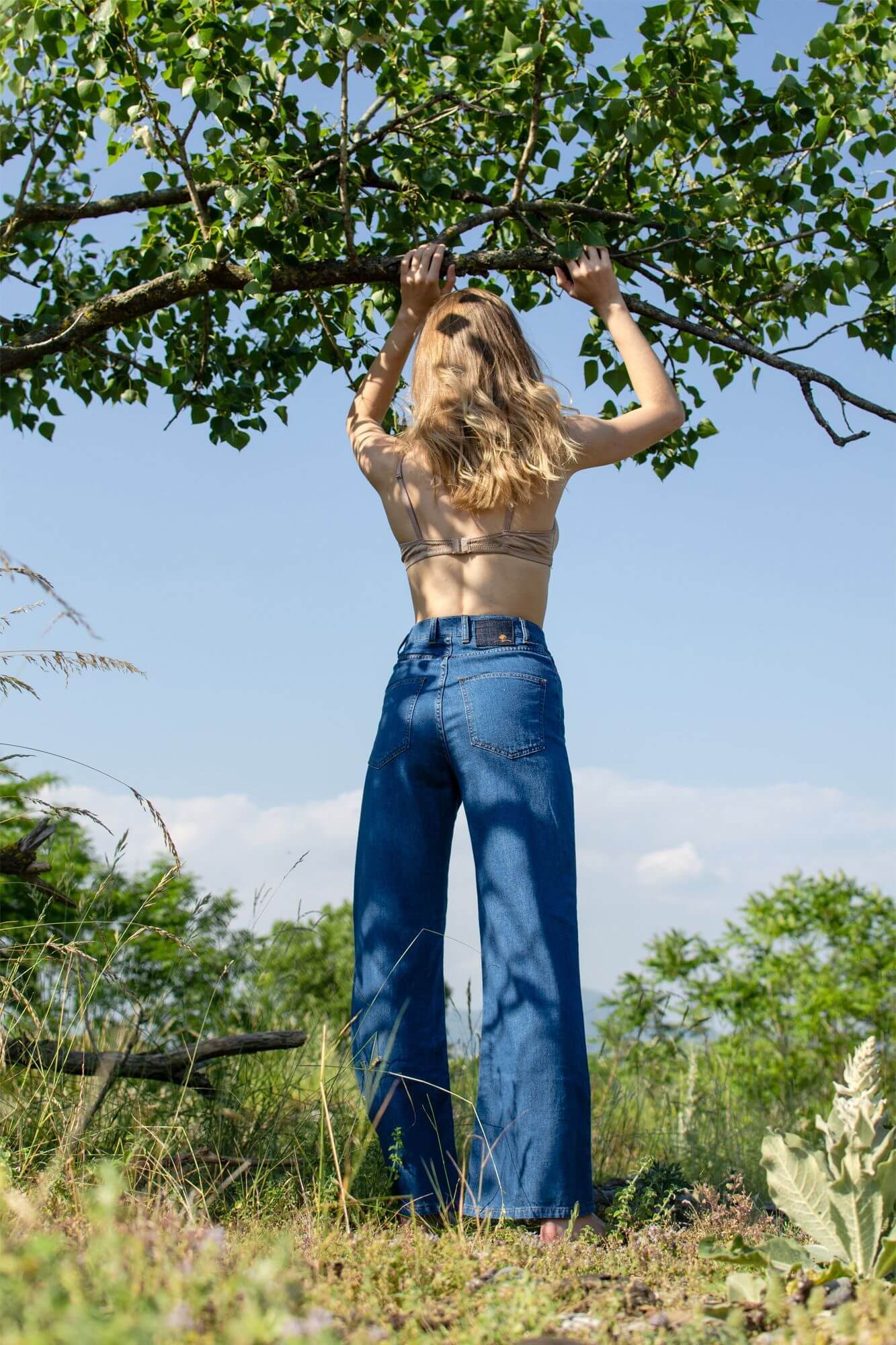 The name is the acronym of Parimbelli cousins, that is, the two Parimbelli cousins who in 2014 founded this brand with the aim of producing high quality jeans, in Italy and in a sustainable way. How so? By applying sustainability policies in the choice of raw materials, accessories, suppliers, collaborators and partners, taking care of the values of respect for the environment, the dignity of workers and transparency. The brand produces denim with certified materials in the Bergamo plant, making consumers aware of what they are buying and encouraging them to wear only the best. All models and colors are timeless and comfortable. What else?
Skirt – Lizè Shop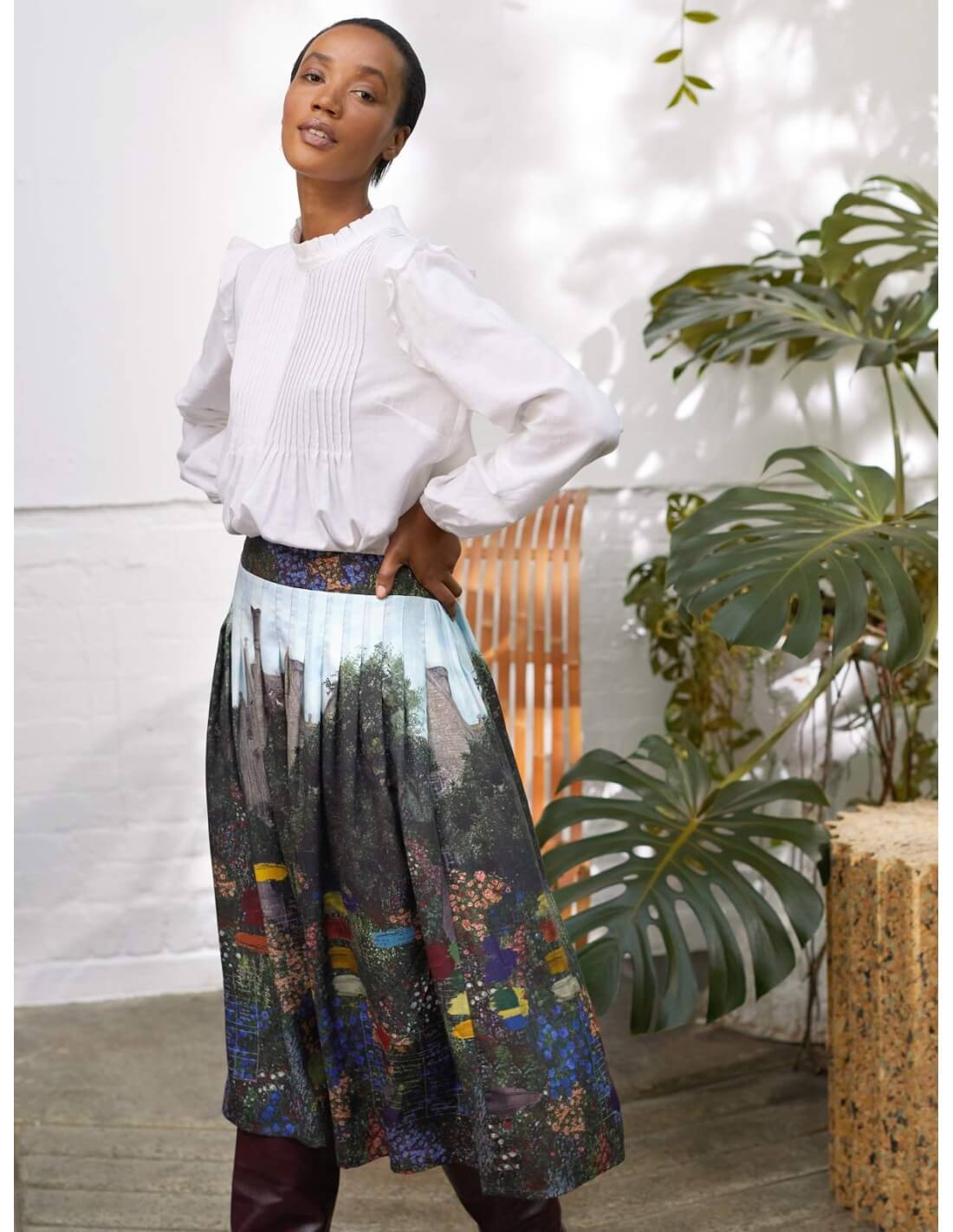 Lizè offers natural, organic, and sustainable clothing, without polyester and chemicals and at affordable prices, with soft and comfortable garments for all seasons, exclusively made with breathable, pure, and hypoallergenic materials and in the name of transparency. In the wide range of products for him, her, and the little ones, we find the skirts in fabrics such as hemp, bamboo, silk, linen, and lyocell that are perfect both for basic looks and more creative solution, perfect for giving life to more elegant looks or even every day!
Swimwear – Lido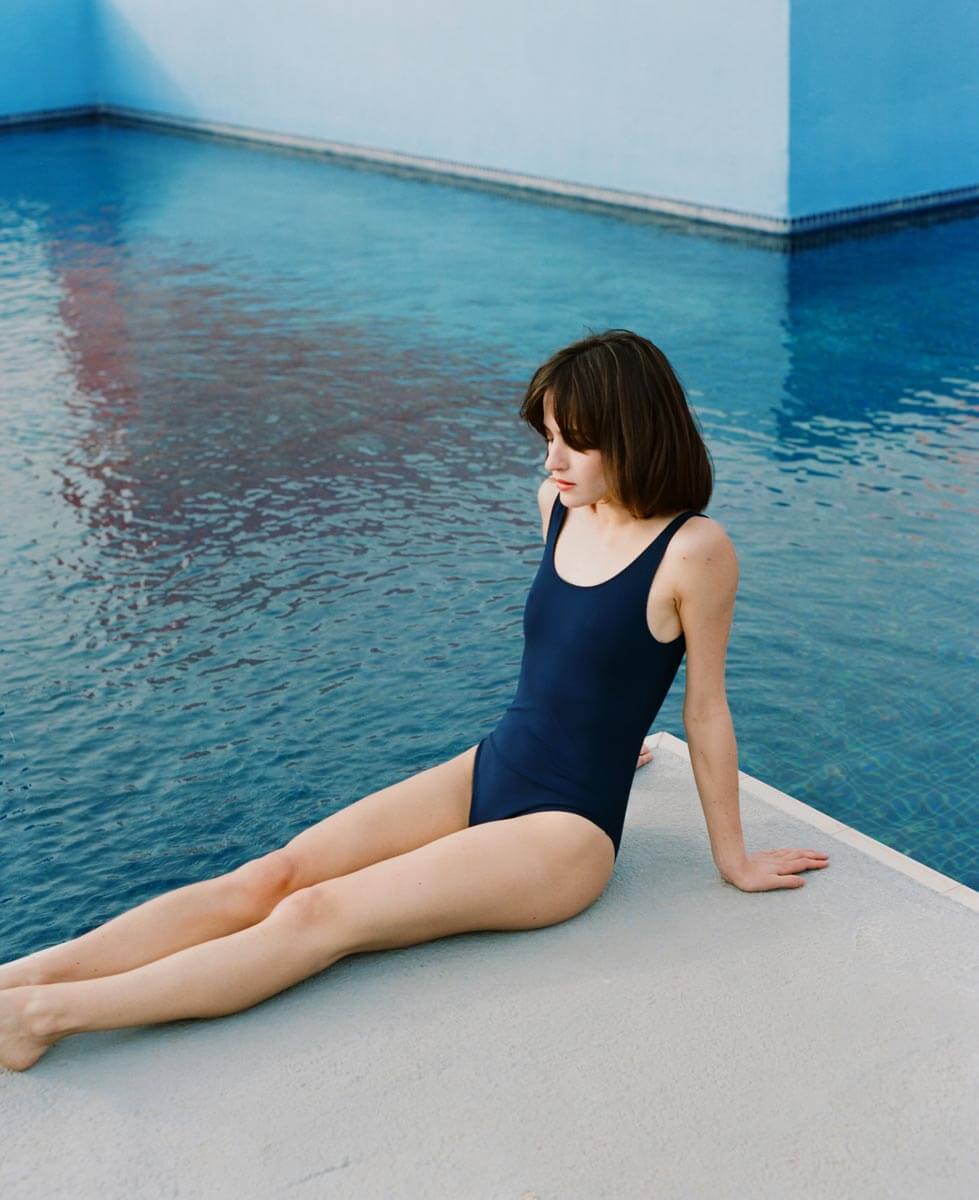 If the word "Lido," makes you immediately think of the coast of the Venice lagoon, you are on the right track: this independent swimwear brand was born in 2017 thanks to designer Daria Stankiewicz and, right at the Lido of Venice, it is entirely conceived, designed and produced. The brand offers models of costumes designed as uniforms, which women can wear every day with their self-confidence. All garments are made in an artisanal and sustainable way, with quick-drying technical fabrics that allow freedom of movement and, therefore, expression even while you are on the beach.
Blazer – Aramù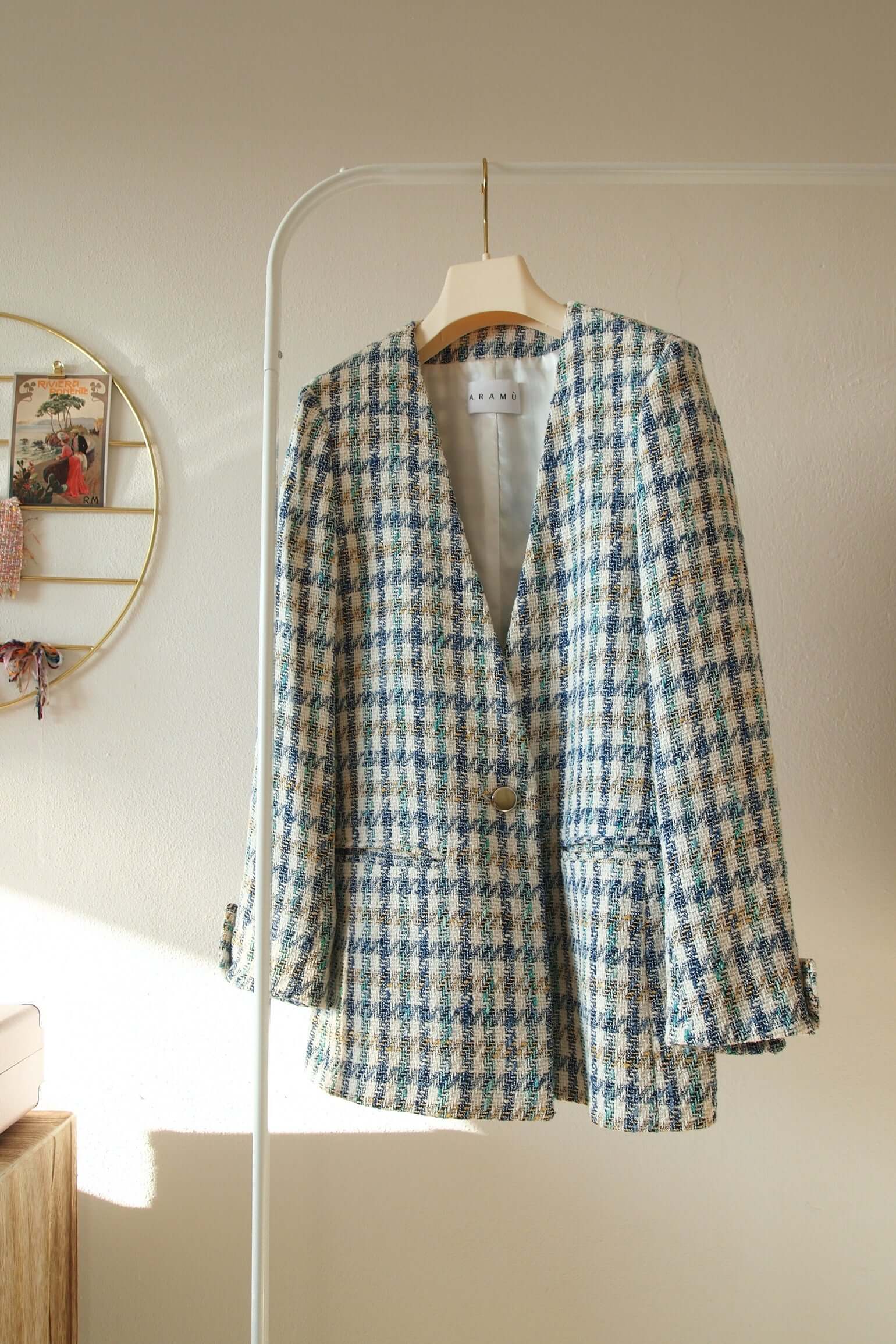 "Style, uniqueness, sustainability": these are the keywords to define Aramù, the brand of jackets with high-quality fabrics from the stocks of Italian weaving; for this reason, all garments are numbered one by one and available in limited quantities or made to order. The jackets have elegant and timeless lines, inspired by the world of history, art, music, culture, and travel, making each jacket, carefully produced by an independent tailoring workshop of women only, a real treasure chest of values that, in 4/5 weeks, comes to life for you.