A brand that is sustainable, made in Italy, creative, and affordable…
No, it's not a "mission impossible," but quite the opposite: this pairing of "sustainable = expensive" is so wrong, especially in 2022, when the opportunities for conscious and affordable purchases have multiplied exponentially. A kind of shopping that cares about all the above-mentioned elements, in fact, is a kind of shopping that cares about the health of our planet, that takes into account the availability of resources and fights against the exploitation of the workforce. It's a fair, ethical, timeless kind of shopping. And it's not just recommended, it's actually necessary.
2022 is, therefore, the perfect year to reverse our shopping trends and, in fact, quit this concept to become even more conscious of what we're wearing. The multiple expectations characterizing this year contribute to promoting this very path: from the growing number of (especially luxury) brands giving up the use of leather and fur, to the anti-greenwashing initiatives, from the new materials to the increase in second-hand or vintage shopping, the tiny, big steps towards improvement keep being made, attracting and involving more and more people willing to change their habits, starting from fashion.
So, to furtherly encourage this change and go back to the very possible pursuit of a "sustainable, made in Italy, creative, and affordable" brand, we're introducing you to a few realities featuring all these traits and that, with their products, make us fall in love with sustainable and made in Italy fashion every day more.
For clothes and accessories that we want to wear again, again, and again…
IINDACO – 10 Sustainable Made in Italy Brands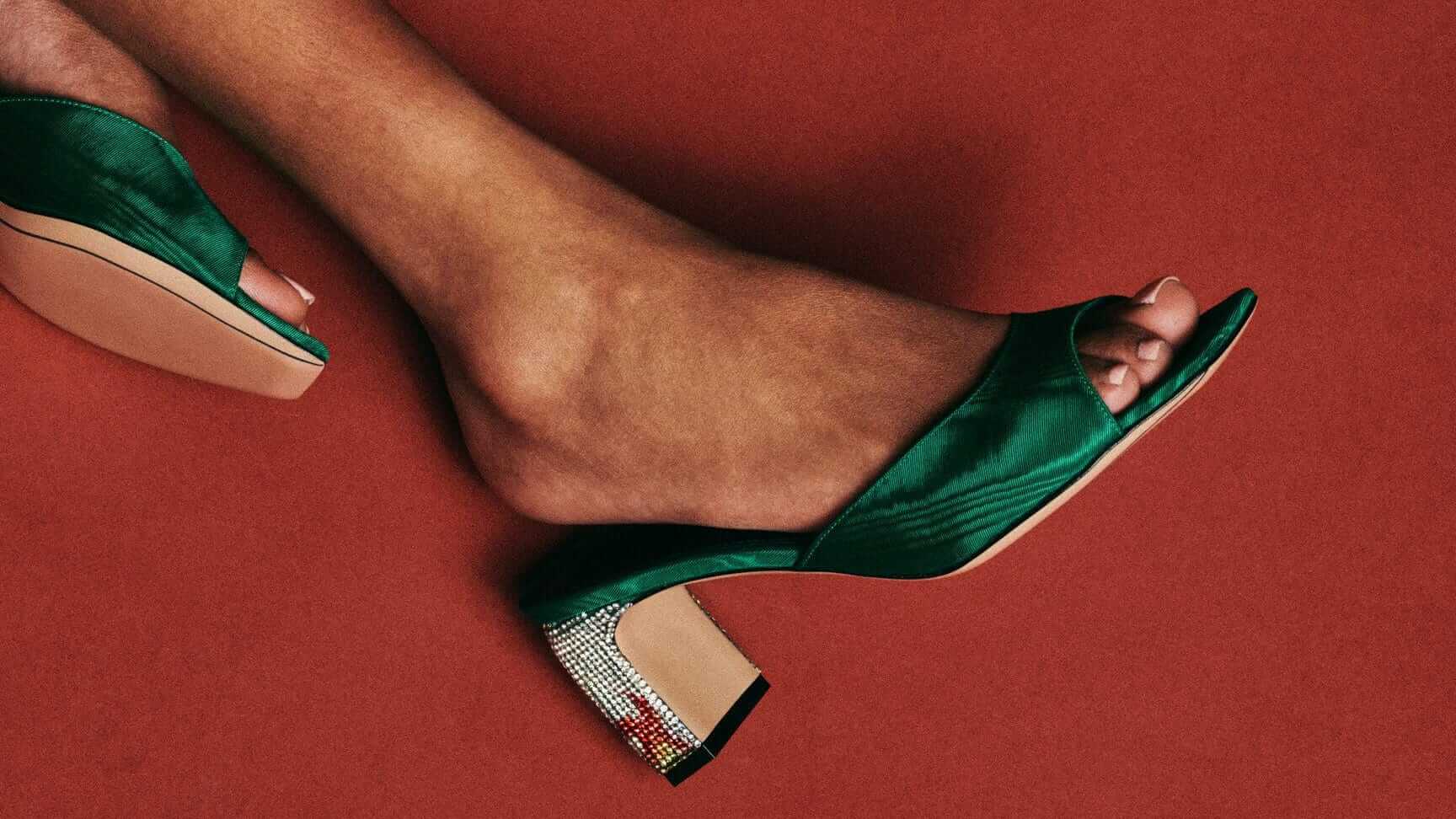 IINDACO, with a double "II:" two like the founders, Pamela Costantini and Domitilla Rapisardi, but also 11 like the month of November, two prime numbers and a name that recalls a particular shade of blue, that of the sky of the late afternoon that's turning into night. The footwear brand is born to innovate the idea of luxury following a pattern of circular economy, proposing trendsetting and bold footwear pieces that are, first and foremost, means to express some fundamental values like the completely eco-sustainable approach and production, involving Italian materials and suppliers in the name of transparency, traceability, and timeless design. Heels in recycled and recyclable ABS, insoles in bonded leather, certified biodegradable leather lining, fabrics or leather found in warehouses and stocks all over Italy and surpluses of luxury brands collections give birth to a piece of footwear that allows us to walk with confidence and style towards a responsible future.
Almace – 10 Sustainable Made in Italy Brands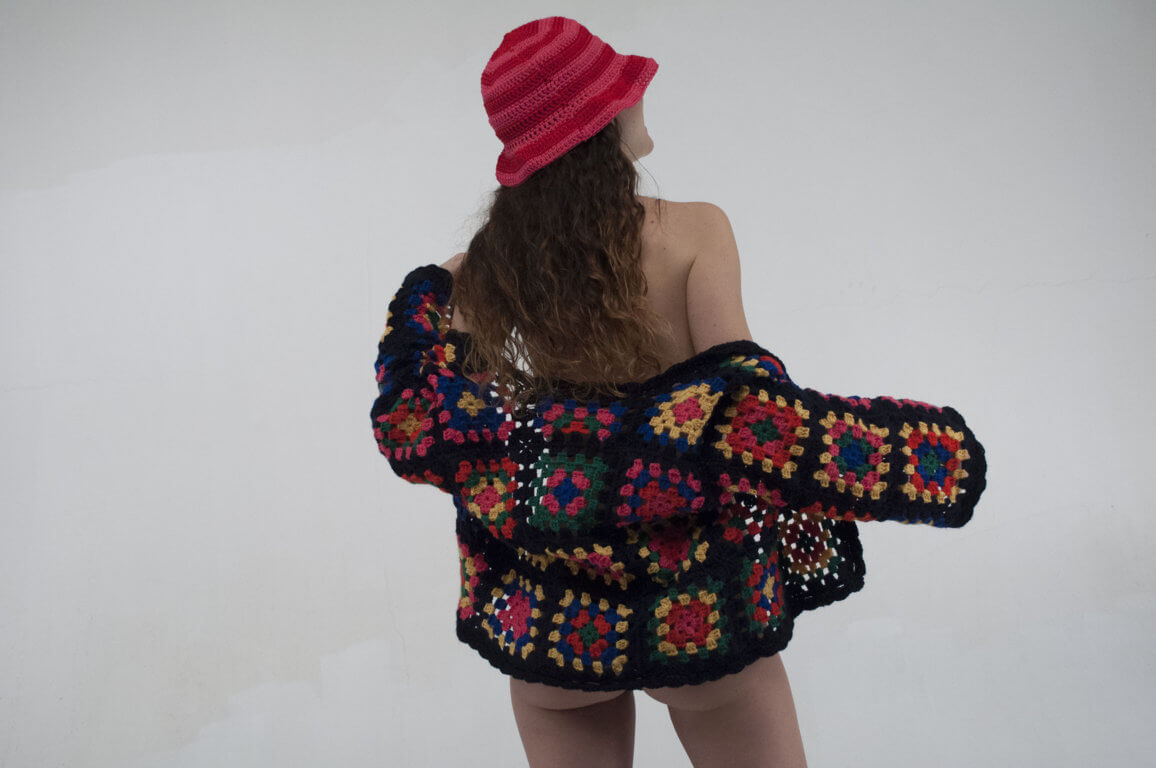 A mother, two daughters, two sisters, Martina and Cecilia: they're the soul, mind, and hands behind this handmade and made in Italy project which has recently become a real social media phenomenon, giving a new life to the magic world of crochet and the beauty of the creations made with this timeless technique that, in their shapes, details, and colors become contemporary and extremely original. All the loungewear collections and accessories (like the Gino hat and the Coco bags) are tailor-made and entirely customizable. Therefore, made-to-order but, above all, made to last and be loved.
Studio Sarta – 10 Sustainable Made in Italy Brands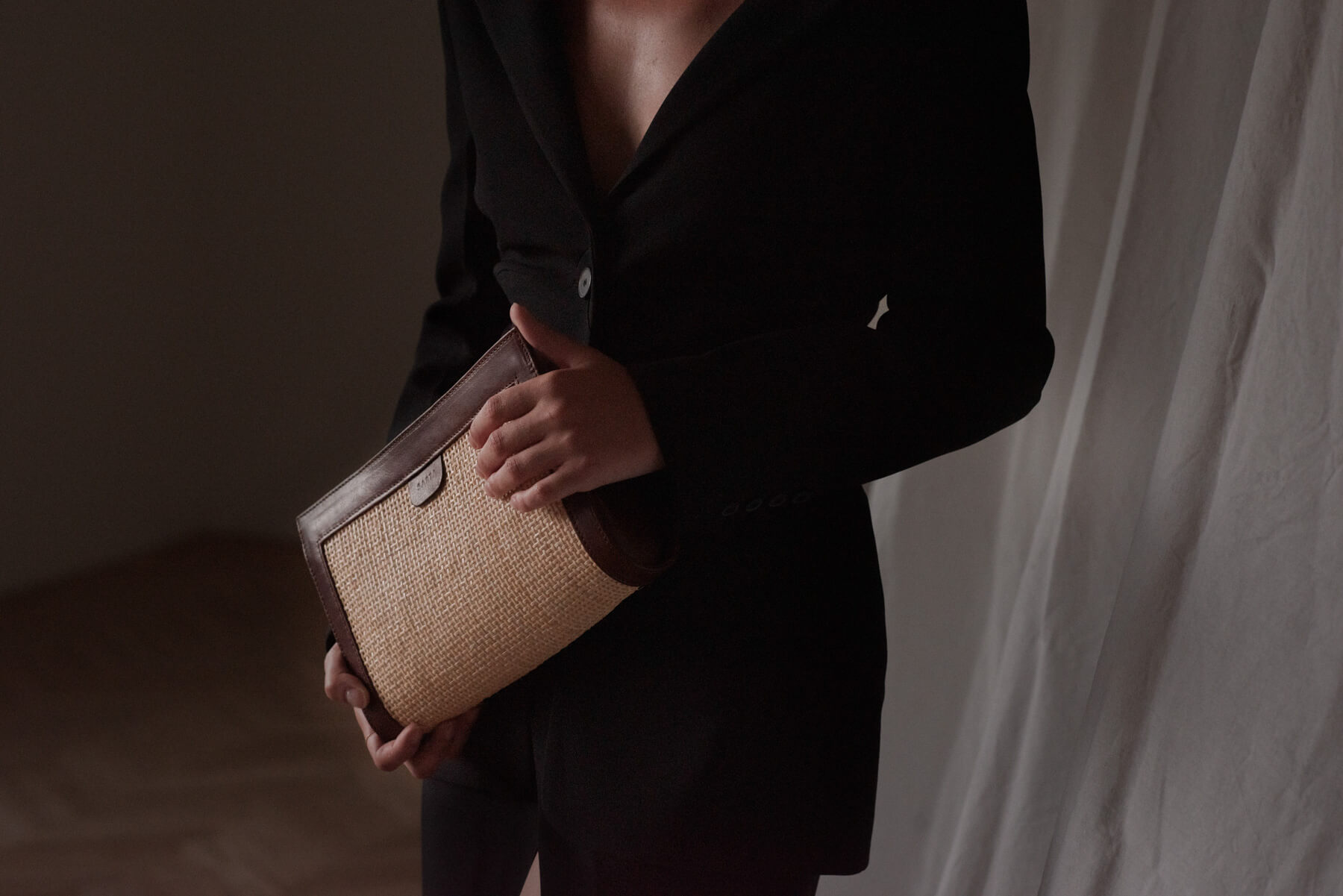 Do you know those kinds of woven bags you've probably seen on Instagram lately? They're the most famous creations by Studio Sarta, a brand based in Palermo, founded in 2017, born to shed new light on the Italian craftmanship's tradition in a fresh and always sustainable way. All bags, in fact, are made out of sustainable materials, one above all, straw from Wien and plant-based leather. Combining sophisticated models and details with a contemporary spirit, Studio Sarta constantly elaborates models that guide us through our everyday life with style, reminding us how time is an added and beautiful value, also and especially when it comes to accessories.
WRÅD – 10 Sustainable Made in Italy Brands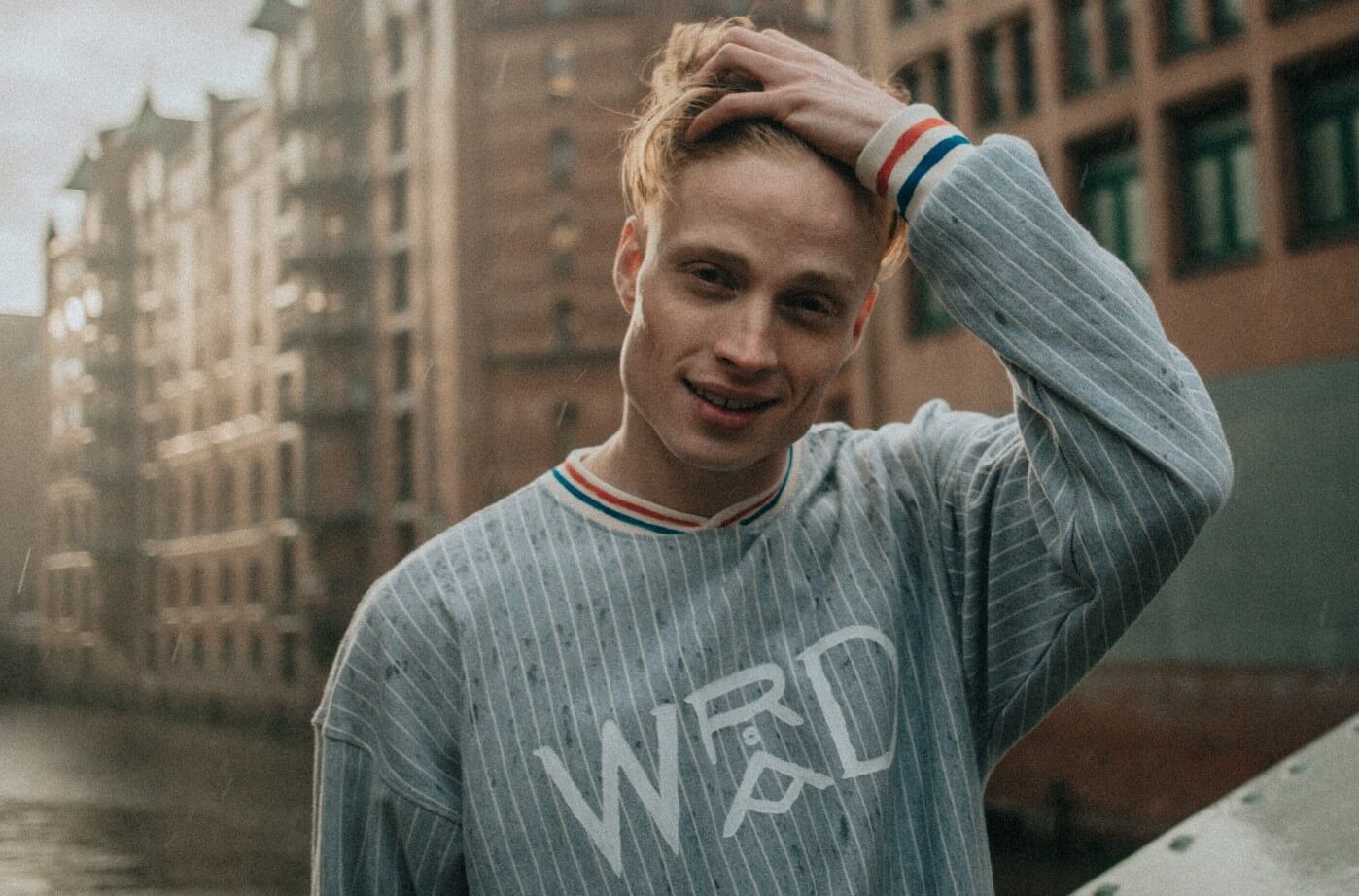 Education, research, innovation, and design: these are some of the keywords describing WRÅD, the brand founded in 2015 by Matteo Ward with Silvia Giovanardi and Victor Santiago. More than a brand, it's more properly definable as a movement and information pool about the condition of the fashion system and the necessary changes that would make it sustainable. All the contents and garments of the brand (both for men and women, with a focus on outwear and slow wear) mirror a value and are made out of sustainable materials, following the principles of circular economy and also encouraging technological innovation in the research for fabrics and the importance of a respectful and at the same time "cool" lifestyle.
Rifò – 10 Sustainable Made in Italy Brands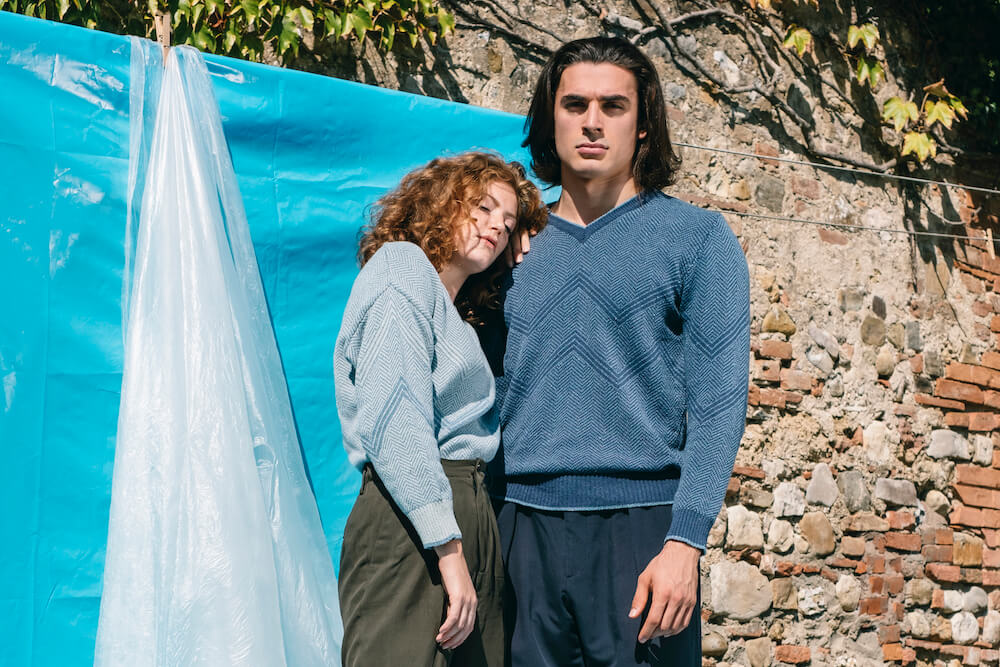 An ethical and eco-sustainable clothing brand that makes use of regenerated and regenerable fibers, with the hope of creating a world with a greater need to produce virgin resources. After all, the name of the brand itself implies the idea of "re-making" ("rifare," in Italian), of craftmanship, of the use of local sources which, in the case of Rifò's collections, are entirely located in the area of Prato, with 100% regenerated and regenerable fibers, all following a trackable and transparent process, in order to give life to timeless clothing items and knitwear. Moreover, the brand offers a disposal service for people's old clothes, which are later turned into new products. An all-around project of a circular economy that believes in responsible production and usage, accessible sustainability, and the richness of boundless land and knowledge.
Vernisse – 10 Sustainable Made in Italy Brands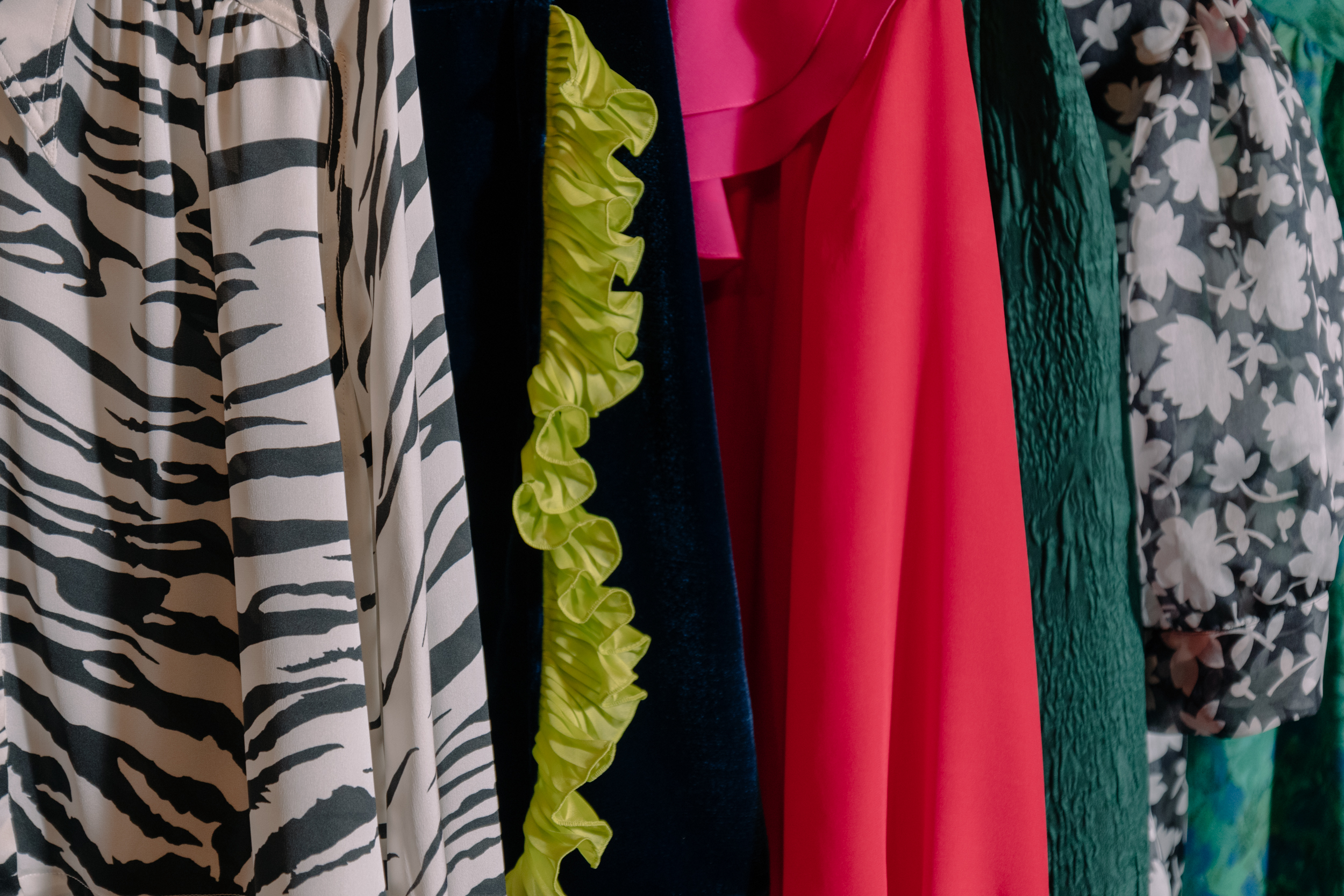 "Before making something new, let's use what's already been made, turning the 'forgotten' fabrics into an essential resource:" this is what Francesca and Eugenia, the founders of Vernisse, told us in our interview with them. A story, that of this brand born in 2019, based on the values of vintage, craftsmanship, and the creative reuse to originate elegant and 100% made in Italy capsule collections. Everything revolves around the Italian chain of suppliers, textile and manufactory companies, that guarantee the quality of the fabrics used in the making of timeless and made-to-order garments. An interpretation where contemporary and ancient meet, adding a plus value to what we wear and is visible, and that we like. And the planet does too.
NIDO – 10 Sustainable Made in Italy Brands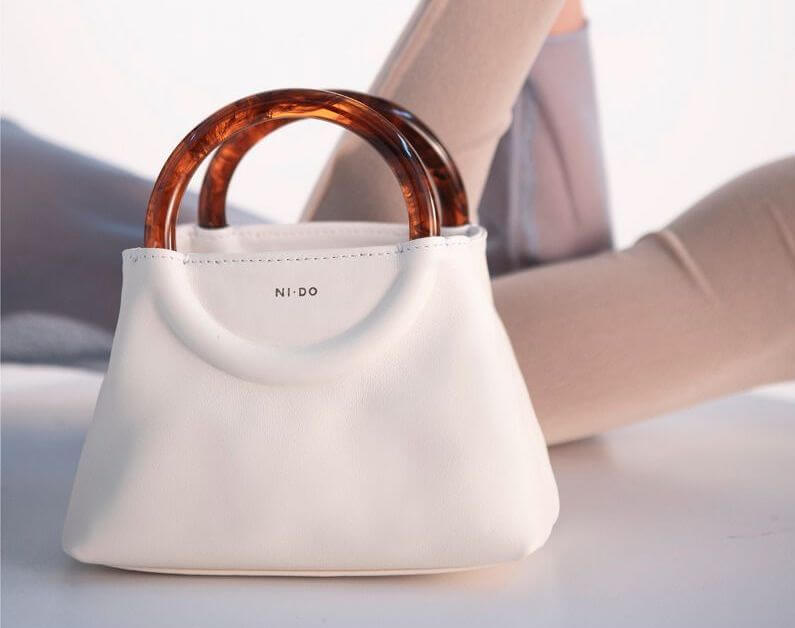 A made in Italy leather goods brand, founded in 2018 by a couple, Nicola and Domiziana, willing to give life to an artistic, sophisticated blend taking inspiration from everyday life, resulting in a collection of bags characterized by clean and essential lines, along with muted tones (one above all, the iconic Bolla bag). The whole production takes place in small Italian craft laboratories, adopting a conscious approach that consists in the recovery of the excess leather pieces from the luxury fashion supply chain, therefore minimizing waste and avoiding following the seasons dictated by the fashion calendar. A sustainable choice that gives such a clean and elegant brand an extra touch, don't you agree?
Blue of a Kind – 10 Sustainable Made in Italy Brands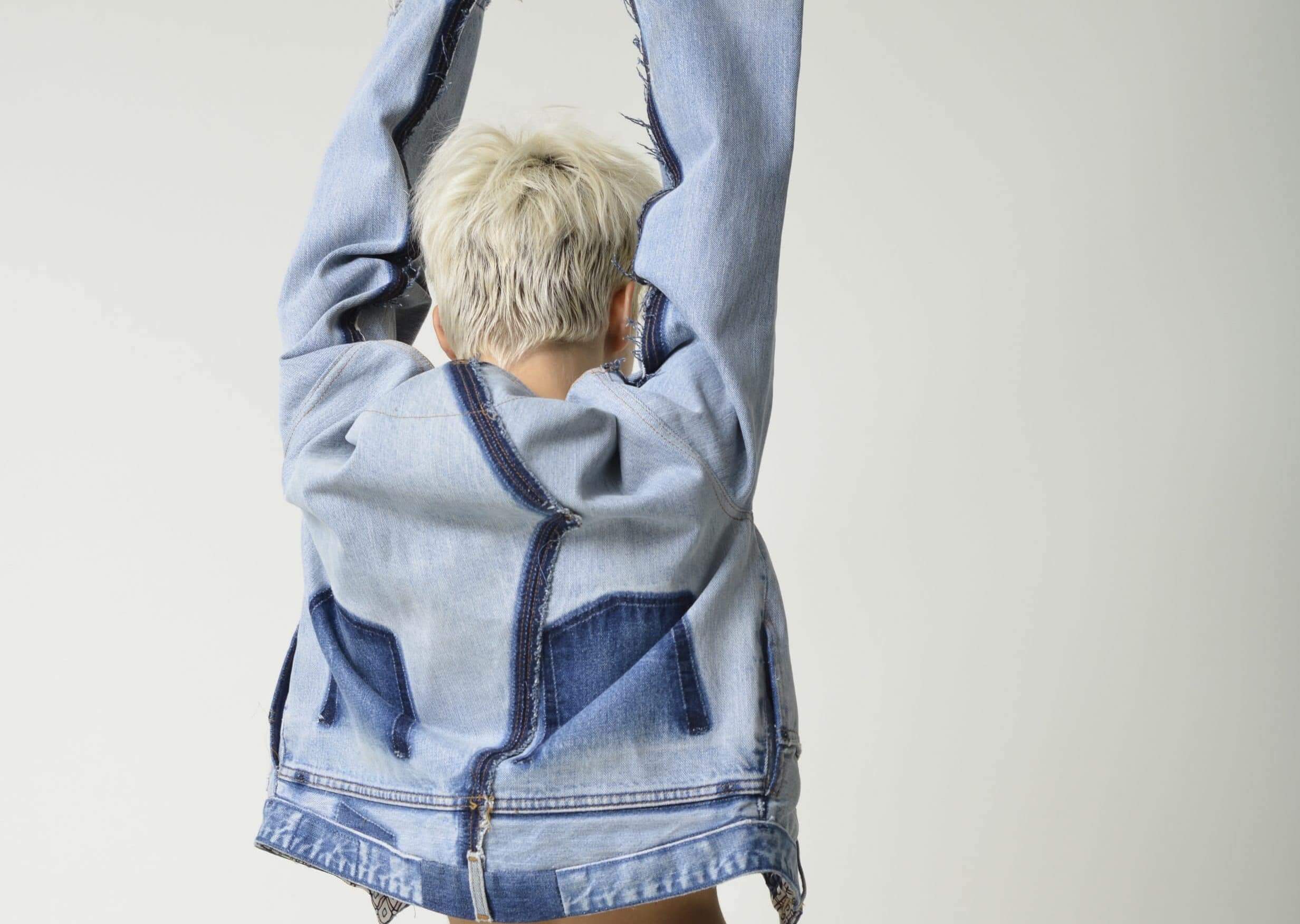 It's not a fashion brand, but a real community that aims at promoting the traditional Italian sartorial experience and the vanguard contemporary design of the existing products, applying this philosophy to one of the most polluting products in the industry: denim. A revolutionary approach based on the (re)making of garments in the brand's factories just outside Milan, using quality vintage or excess fabrics that are re-sewed to give life to new models of jeans (and without washing them to keep the typical "worn-out" color of denim), contemporary in their look, but timeless in their soul. The result? Jeans of an imperfect, unique beauty that put together sustainable production methods, generational values and know-how, and vanguard fits.
Anna Baiguera – 10 Sustainable Made in Italy Brands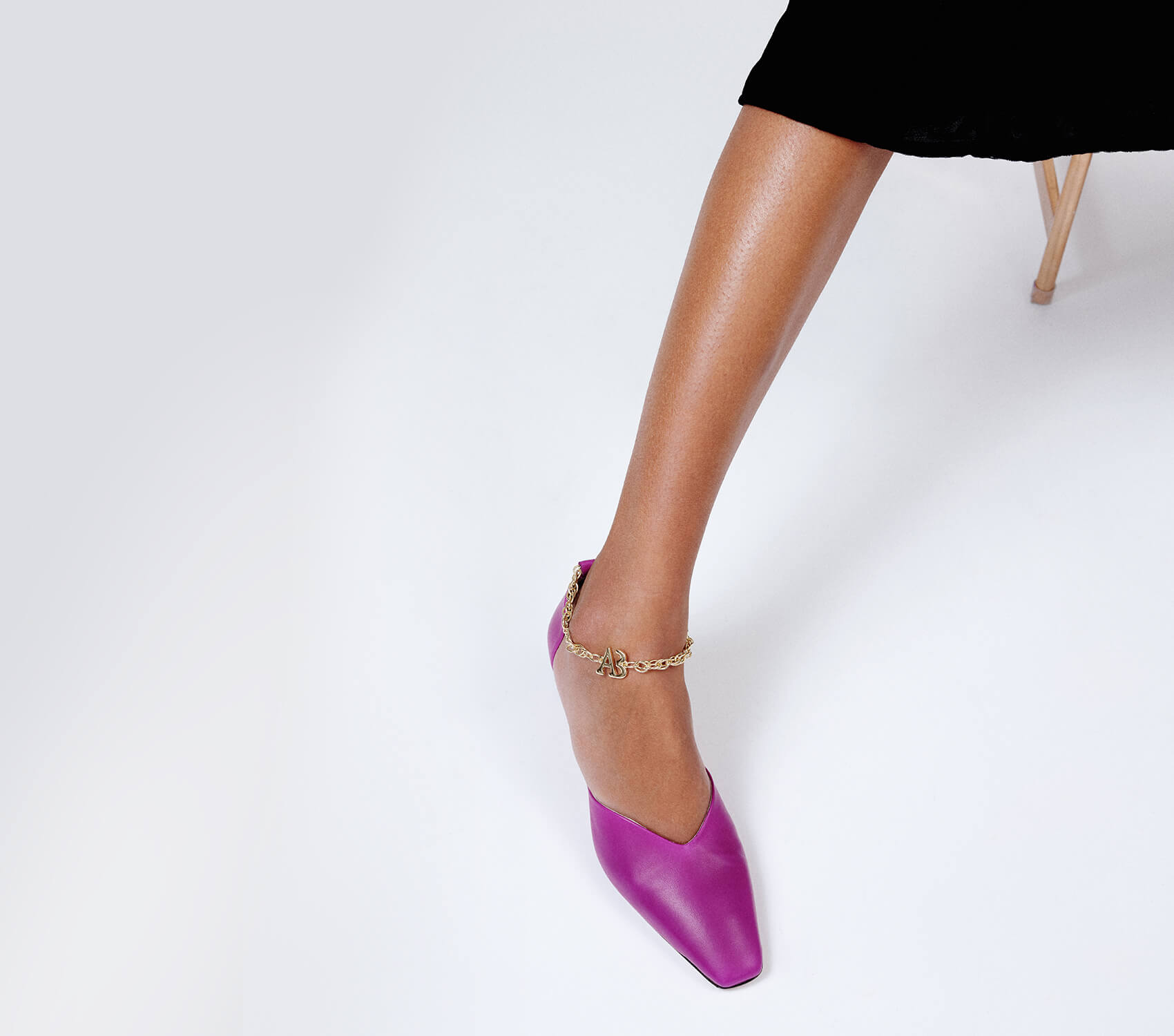 "Conscious made in Italy:" these are the first words you can read on Anna Baiguera's website, the footwear brand that combines very high-quality materials with a refined hand-crafted production and a sustainable mentality, following the 0KM policy under all aspects. Anna, born and raised in a family devoted to the production of footwear, founded this brand to create comfortable, elegant, and sustainable models. All materials are, in fact, certified eco-green and cruelty-free, with plant-based leathers and limited production in order to avoid stocks and waste. In other words, a kind of shoes that's way more than this: it's a real world of values at hand, or rather, at foot, for all those cosmopolite women who don't want to give up comfort.
The Minu – 10 Sustainable Made in Italy Brands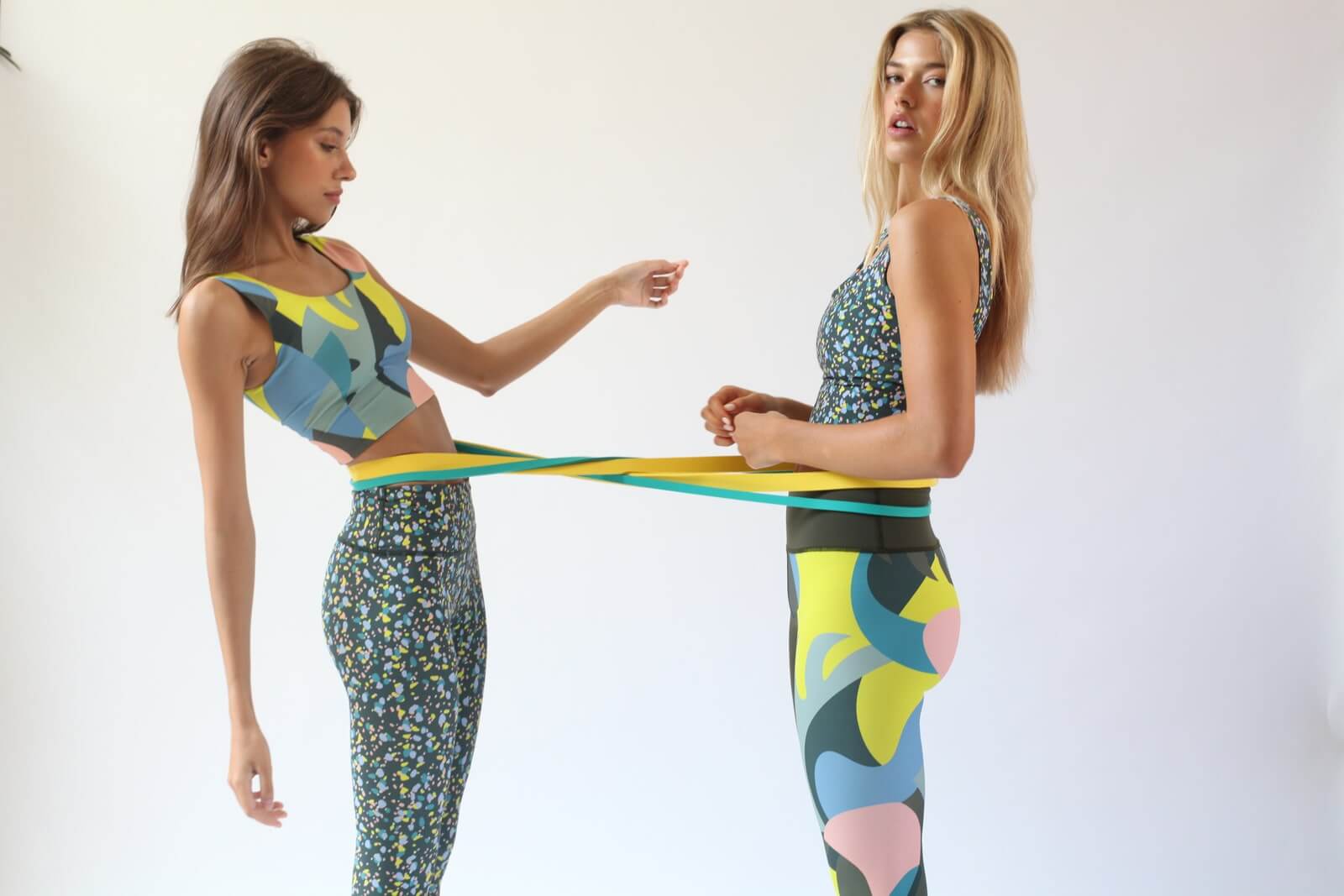 With her huge passion for yoga, and after having acquired some experience in the activewear and wellness sectors between Australia and India, in 2019 Alessandra Albertini founds her own sportswear brand with the awareness that working out is first and foremost a way for us to feel better with ourselves. So, why not do it with style and, above all, in a sustainable way? This made in Italy brand offers a selection of versatile activewear items also suitable for everyday life, and with the aim of glorifying the personality and physique of every woman. All outfits are made of ECONYL®, an Italian regenerated-Nylon yarn made out of pieces of waste like fishnets; moreover, it is endlessly recyclable. Cool & colorful garments, perfect to also train our approach to sustainability.