Enjoying a ravishing, compelling and breath-taking TV show doesn't always imply a lifetime commitment with thousands of episodes and seasons that follow year after year. Of course, those long shows have the time to grow on us at the point of becoming part of our routine and, just like a modern day Pavlov, they have thought us to patiently wait for the renewal season to start being happy and savor an upcoming new series, and they make us smile because of their memories-filled narrative. The good thing about shows like "Supernatural" (with its 14 series and 294 episodes), the beloved "Grey's Anatomy" with 317 episodes and "American Horror Story" (94 episodes and counting, since the series has been renovated for at least 2 more seasons) is that they're something we love and we're going to have plenty of in the next years. Also, there are long completed TV Series, such as "The O.C.," "Friends," "Gossip Girl" and "Scrubs" that, albeit being red lighted for now, have a long, long list of seasons and episodes that will keep us entertained for a couple of months (if we don't go on a binge-watch frenzy, that is).
But not all the Shows are like that.
While some Series are the visual counterpart of an All You Can Eat restaurant, where everything is delicious and, although you may grow tired of it over time, you can definitely have all the episodes you want and plenty of material to fangirl (or fanboy) over, there's a whole other area where TV shows are like Chocolate Boxes: there are just so many episodes in them, but they're usually tied with a ribbon, delicious and enriched with that bittersweet notion that all good things must come to an end. In this case, definitely sooner than later. So, if you love tasty stories that concentrate a great satisfaction in a short period of time, where every single episode feels like a bite of chocolate in a tiny box, if you love the feeling of pressing "next episode" and hate it because it's a minus one on a countdown and you really don't feel ready to let this series go, this is the list of best mini-series for you.
____________
Pride & Prejudice
____________
This series is an absolute must for all the Austen lovers and in just 6 episodes manages to enrich the story without ever going off the rails. True to the book, with well-developed and profound characters, "Pride and Prejudice" was one of the first successes of Colin Firth in the 90s and was honoured with several awards, from a BAFTA Television Award for Jennifer Ehle for "Best Actress" to an Emmy for "Outstanding Individual Achievement in Costume Design for a Miniseries or a Special." If you loved the book and the 2005 movie, this 1995 BBC mini-series is always a good choice for a quick jump into Elizabeth Bennett's world.
____________
Band of Brothers
____________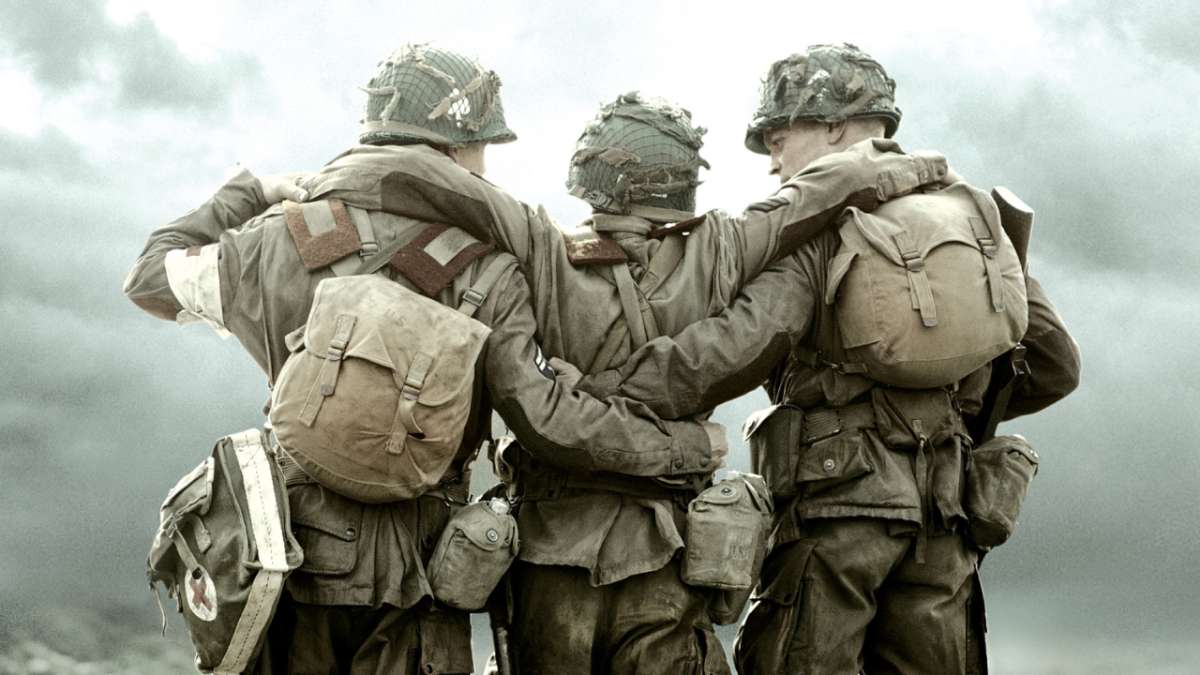 Emmy and Golden Globe-winner, produced by Stephen Spielberg and Tom Hanks, this mini-series retells the events of the Second World War, precisely of the "Easy Company" in the Parachute Infantry Regiment. The 10 episodes allow the script to go through the principal battles of the Company, from the American airborne landings in Normandy, one of the firsts landings, to the surrender of Japan. Based on real stories, this HBO drama is one of the most expensive ever made and is assured to make everybody think over the horrific times and consequences of the War.
____________
North & South
____________

Another striking work by BBC, "North and South" follows the life of Margaret Hale, a woman from southern England who has to move North with her family. A period drama that in only 4 episodes chains the audience to the screen with realistic, intriguing characters (Margaret in particular, as we follow her struggles and changes) and strikes as a beautiful adaptation of a Victorian Novel. The Series was voted as one of the best in 2004, although the BBC didn't seem to be expecting much of it: it lacked proper advertising, but the audience loved it, and it is, to this day, one of the most loved period mini-series.
____________
The Night Manager
____________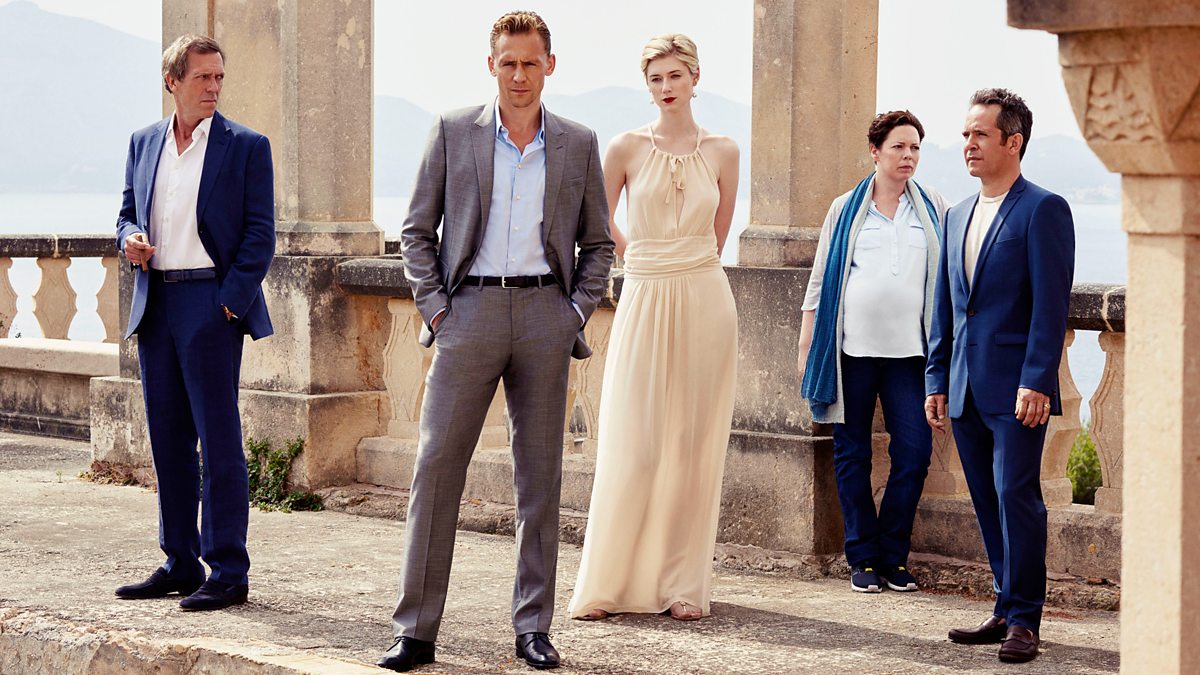 Based on the Novel of the same name and directed by Susanne Bier, "The Night Manager" is a BBC One mini-series that stars Tom Hiddleston, Hugh Laurie, and Olivia Colman. A luxury hotel manager, masterfully played by Hiddleston, is recruited by an agent to spy on an arms dealer. The plot is intriguing and filled with suspense, and the characters are layered, but it's a brief moment of pleasure and one of those times when you have to force yourself not to binge-watch all the episodes in one go because they're few and they are amazing. Although each one of the 6 episodes makes you want to scream at the screen in total engagement and in the end the plot is exhaustively explained in the screen time, we can't but secretly wish for more.
____________
War & Peace
____________
This six-part adaptation of one of the most loved suffered, and classic Russian Novels by Tolstoy is a little gem. True to the ensemble-like nature of the novel, the TV Series follows the life of young man and women in Russian society as Napoleon's army approaches, and among the others it stars Paul Dano as the sweet and goofy Pierre Bezukohv, Lily James as the young and naïve Natasha and a fascinating James Norton as Prince Andrei, while Callum Turner plays the snake-like, wild Prince Anatole. A must for whoever wants to enjoy this majestic story and breath the Russian atmosphere, but maybe is a little reticent to tackle Tolstoy's prose directly.
____________
Sherlock BBC
____________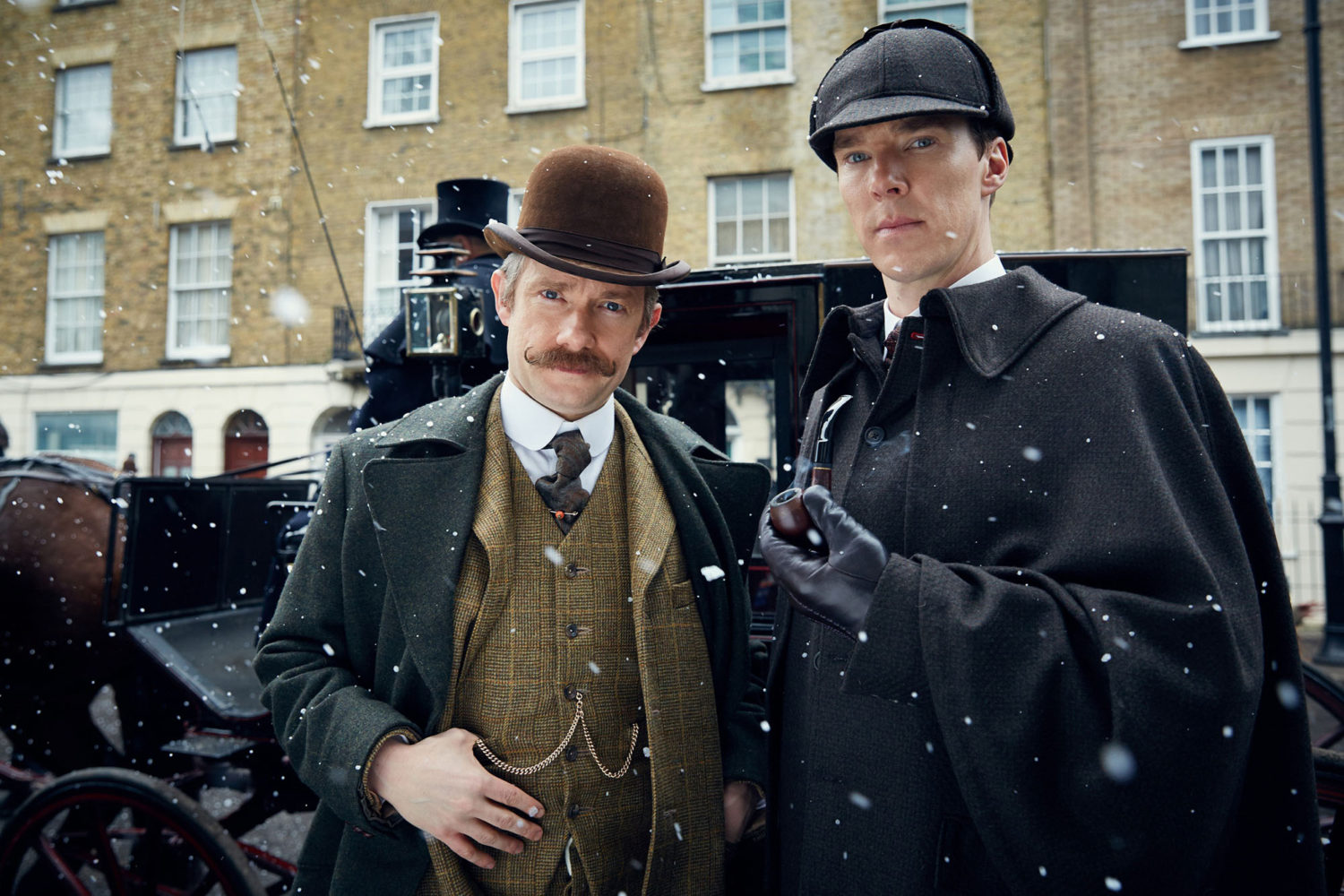 Every season of this TV series is composed of three episodes which, if we're lucky, is the same number of years one season takes to be produced. As for now, it counts 13 episodes, with four series and one Special Episode set in a spooky gothic-Victorian setting that resembles the original books by Arthur Conan Doyle, whereas the other episodes are set in modern London. The modern retelling of "Sherlock" by BBC is acclaimed for its characters (it elevated Benedict Cumberbatch and Martin Freeman as one of the most loved Sherlock/Watson duo of all times), the beautiful direction and plot, but it's definitely something you might want to savor slowly.
____________
The Kennedys
____________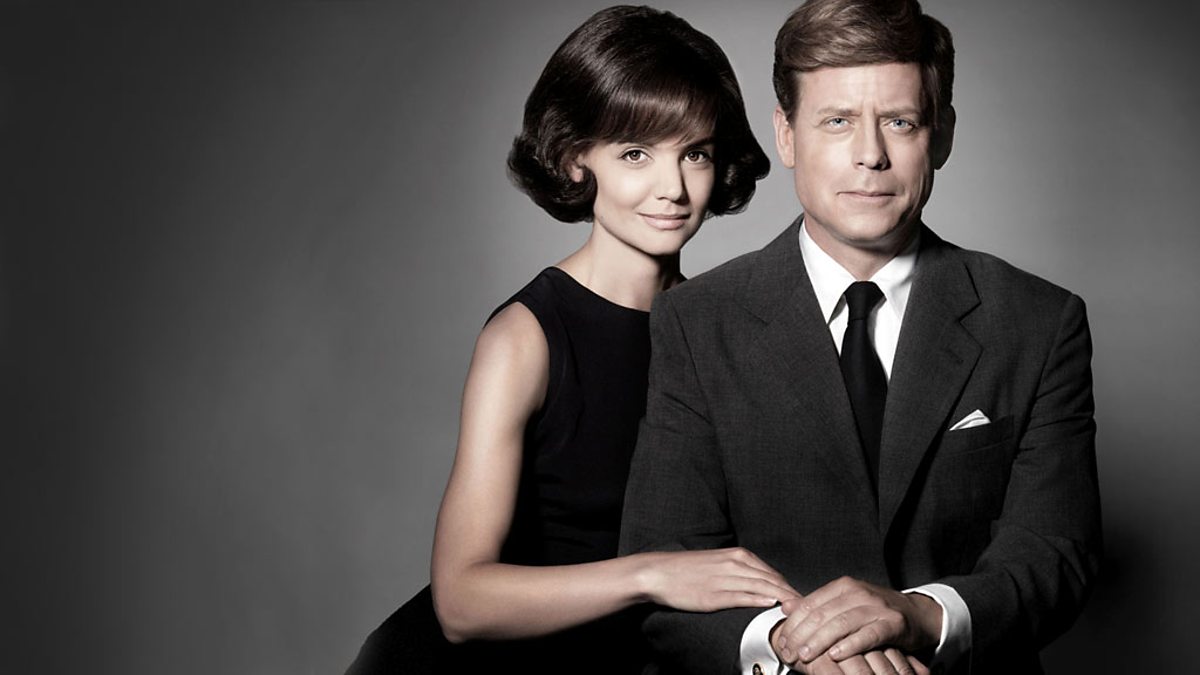 This political biopic traces the lives and times of one of the most prominent American families of all times: the Kennedys, mostly known (but not only) for the 35th President of the United States, John F. Kennedy (here played by Greg Kinnear), who served for two years before his assassination during a parade in 1963.
"The Kennedys" is wonderfully tailored, with a story full of drama and suspense and characters that go far beyond the usual glorification of the past and that don't accept to be a mere "side" on one famous Kennedy's tale: although not entirely true to the real facts and with some missing points, "The Kennedys" is a great way to fall into American recent history, also thanks to the Emmy-awarded hair and makeup design.
____________
Alias Grace
____________
Of Canadian production, this 6 parts mini-series tells the real-life story of Grace Marks, an Irish-Canadian maid who was accused in the mid '800s of the murder of her employer, Thomas Kinnear. The show stars Edward Holcroft as the psychologist Dr. Simon Jordan, who wants to try and help Grace (Sarah Gadon) to retrieve her memories of what happened that day, in order to prove her innocence. The journey through Grace's past, from her arrival on Canadian soil to her life as a maid, and her mind is heartbreaking and intriguing at the same time, creating the perfect mix of actions and emotions.
A short story that will leave everybody glued to the screen.
____________
Maniac
____________
The new mini-series, directed by Cary Joji Fukunaga and based on the Norwegian television series of the same name, landed this year on Netflix and amazed the audience with its mindblowing plot and direction. "Maniac" stars Emma Stone as Annie, a patient with Borderline Personality Disorder, and Jonathan Hill in the role of Owen, a potential Schizophrenic patient who agrees to partake in the test that is, actually, the engine of the entire plot. The series is beautifully made and the perfect chocolate-box-with-a-twist, that in just 10 episodes leaves us begging for more. We hope there will be more to come!
____________
The Red Tent
____________
"The Red Tent" is a series that mixes tradition, history and old tales.
This 4-parts Lifetime drama follows the story of Dinah, the biblical figure and only daughter of Jacob (played by Iain Glen), through her difficult life in a mythology-infused world between Canaan and Egypt. It stars Rebecca Ferguson as the lead, and the audience can let her voice and those of her mothers (the wives of Jacob, whom Dinah loves equally) open a window on an ancient time when women in Canaan secretly worshipped pagan and all-feminine Deities, opposed to the men's God and the Egyptian Pantheon.
____________
Patrick Melrose
____________
An intense drama starring a magnificent Jennifer Jason Leigh as an alcoholic mother and Benedict Cumberbatch in the role of Patrick Melrose himself, while Hugo Weaving is David Melrose, Patrick's father. Far from being easy, Patrick is a character that Benedict makes both fragile and damaged but overall brilliantly heartwrenching, as he guides the audience through the bibliographical story of Edward St. Aubyn, author of the semi-autobiographical novel which was adapted for the screen by David Nicholls.
Although being one of the best, most engaging series of 2018, the intense images and themes are not always easy to swallow – but It's worth it, we promise.