The third day of the Venice Film Festival was dedicated to the western and the country, with the premiere of "

A Star Is Born

" and the new film by the Coen brothers.
After ten years, the Coen brothers have returned to Venice and the Far West with "The Ballad of Buster Scruggs."
Title
"The Ballad of Buster Scruggs"
Behind and in Front of the Camera
Last year they were indirectly present, with George Clooney's "Suburbicon" based on their old screenplay, but at the 75th Venice Film Festival, the Coen brothers presented themselves with an anthological film in six parts, creating six different but well-constructed stories.
From the first story starring Tim Blake Nelson as a smiling singing outlaw, to the disturbing dialogue between Tyne Daly, Brendan Gleeson, Jonjo O'Neill, Saul Rubinek and Chelcie Ross, the Coens create a western atmosphere just an inch from being ridiculous as only they can do, and with a stellar cast in which we find James Franco, Liam Neeson, Harry Melling, Zoe Kazan and the very good Tom Waits.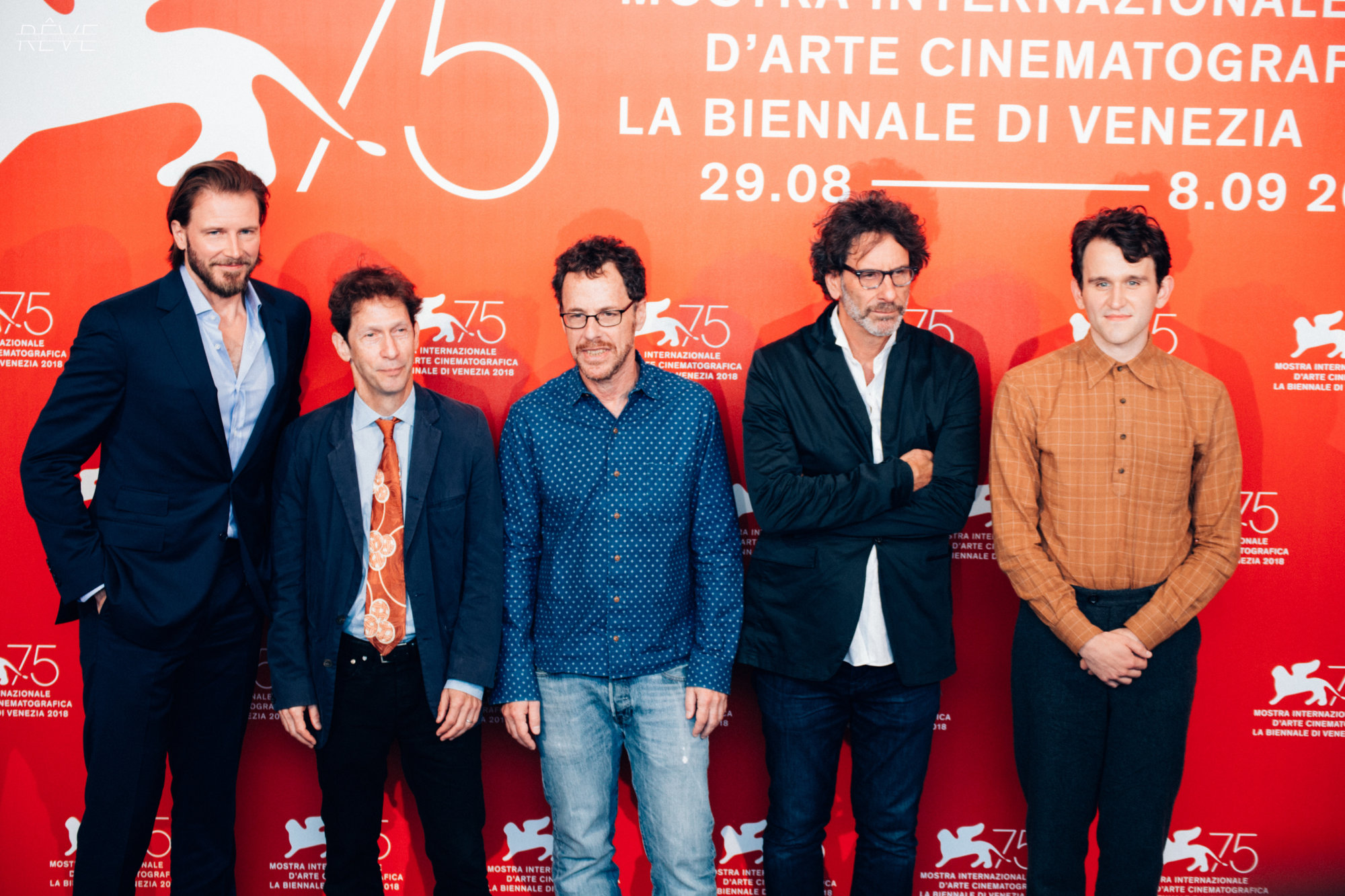 Who's Got the Typewriter
Once again we find the Coens, with their unique and now textbook style always at the edge of comical but still anchored to the tragic, sometimes even an exaggerated one. And it is precisely for this reason that the Coens can give their best with the westerns, with delirious situations and the limit of survival that, seen today, almost make you laugh (a bit like the 1700s England seen by Lanthimos) but with a constant veil of precariousness and a sense of continuous death.
The episodic structure of the film allows them to exploit all their best weapons and, although usually their plots tend to be effective especially for the long and difficult forms of storytelling, the collection they have created manages to be an excellent and fun movie.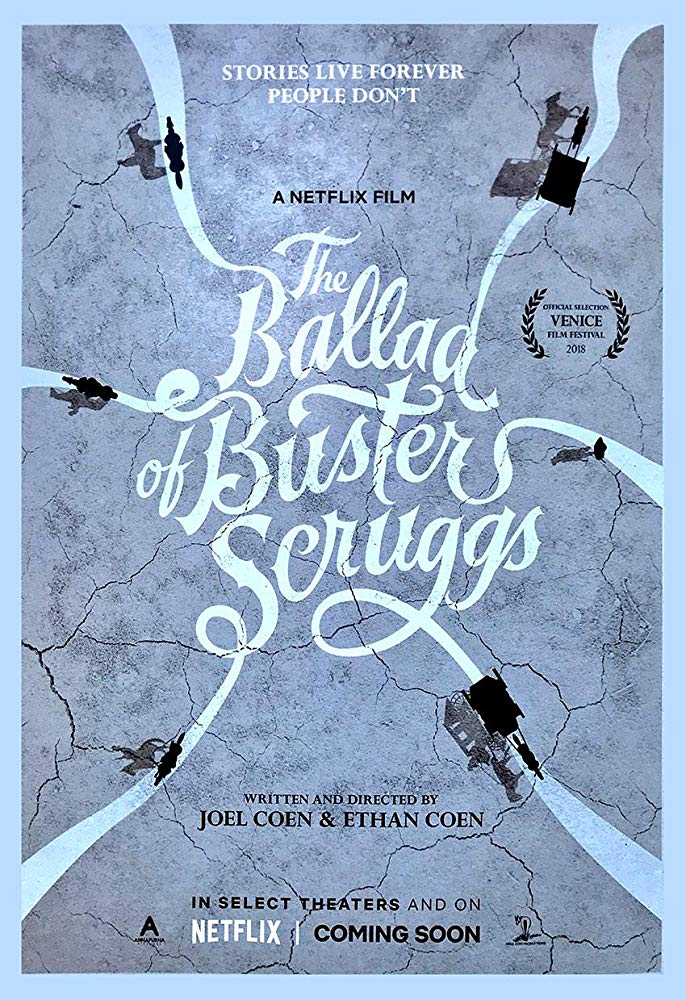 What to Know (ABSOLUTELY NO SPOILERS) 
As mentioned, the film is structured in six episodes, all different from each other, as if they were chapters of a collection of stories set in the same place.
The chapters all have a different atmosphere, from light-hearted to gloomy, from parody to tragedy.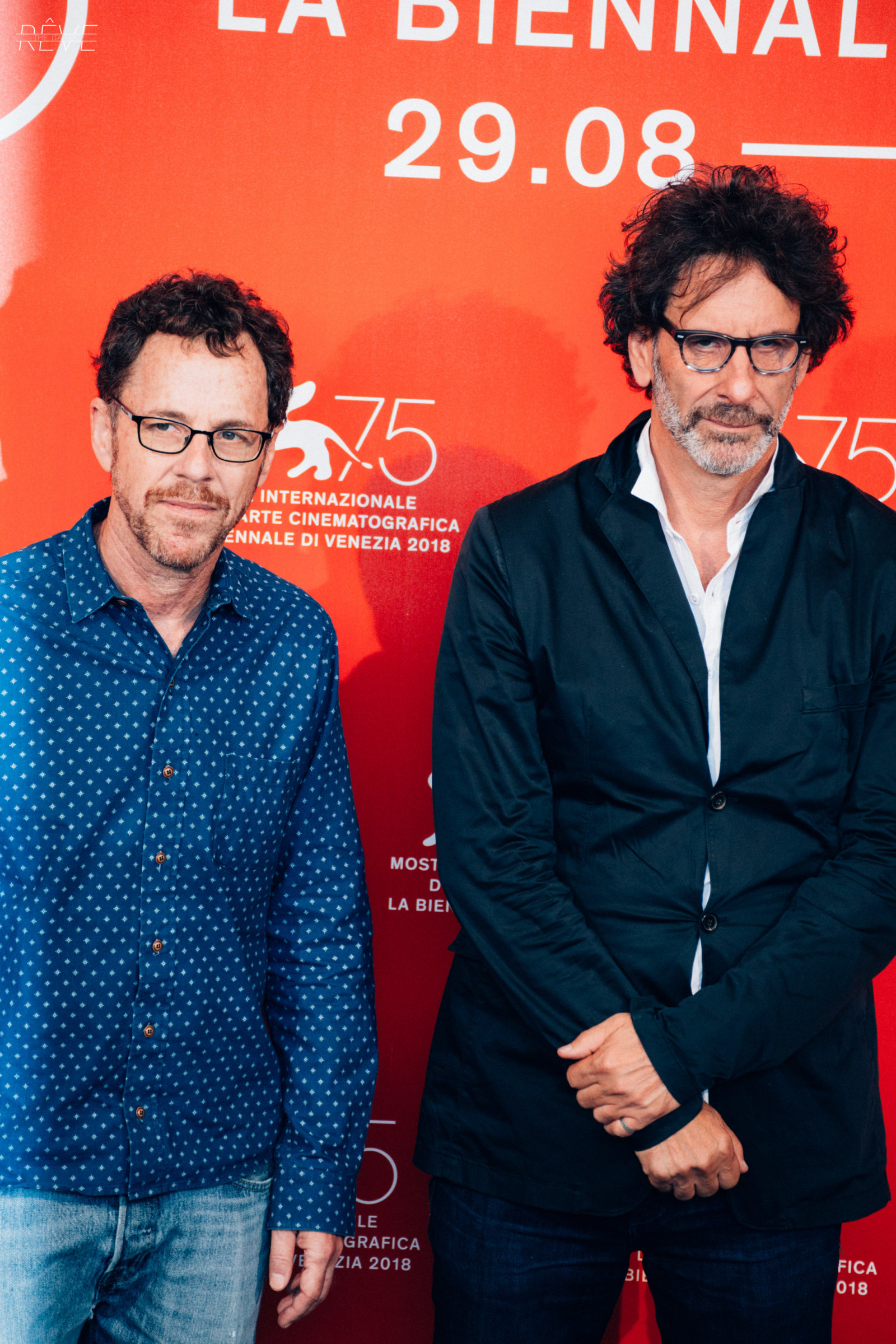 What They Say
During the press conference in Venice, the Coen brothers explained the creation of this film, which had a 25-year gestation: "We like all types of films, even short films, but there is no commercial market for the shorts. We have seen many Italian films of the '60s, comedies that we saw as kids, but the anthological format seemed appropriate for this film because it simply seemed suitable for these stories. Initially, we thought we would do everything in some individual films."
What You'll Need 
The Coen don't lack their usual black humor in any way, managing to make people laugh with certain situations that, given to Ford or Leone, would've been most tragic.
As usual, though, everything is put in a way that (almost) everyone can appreciate it, without being necessarily enthusiasts of this genre.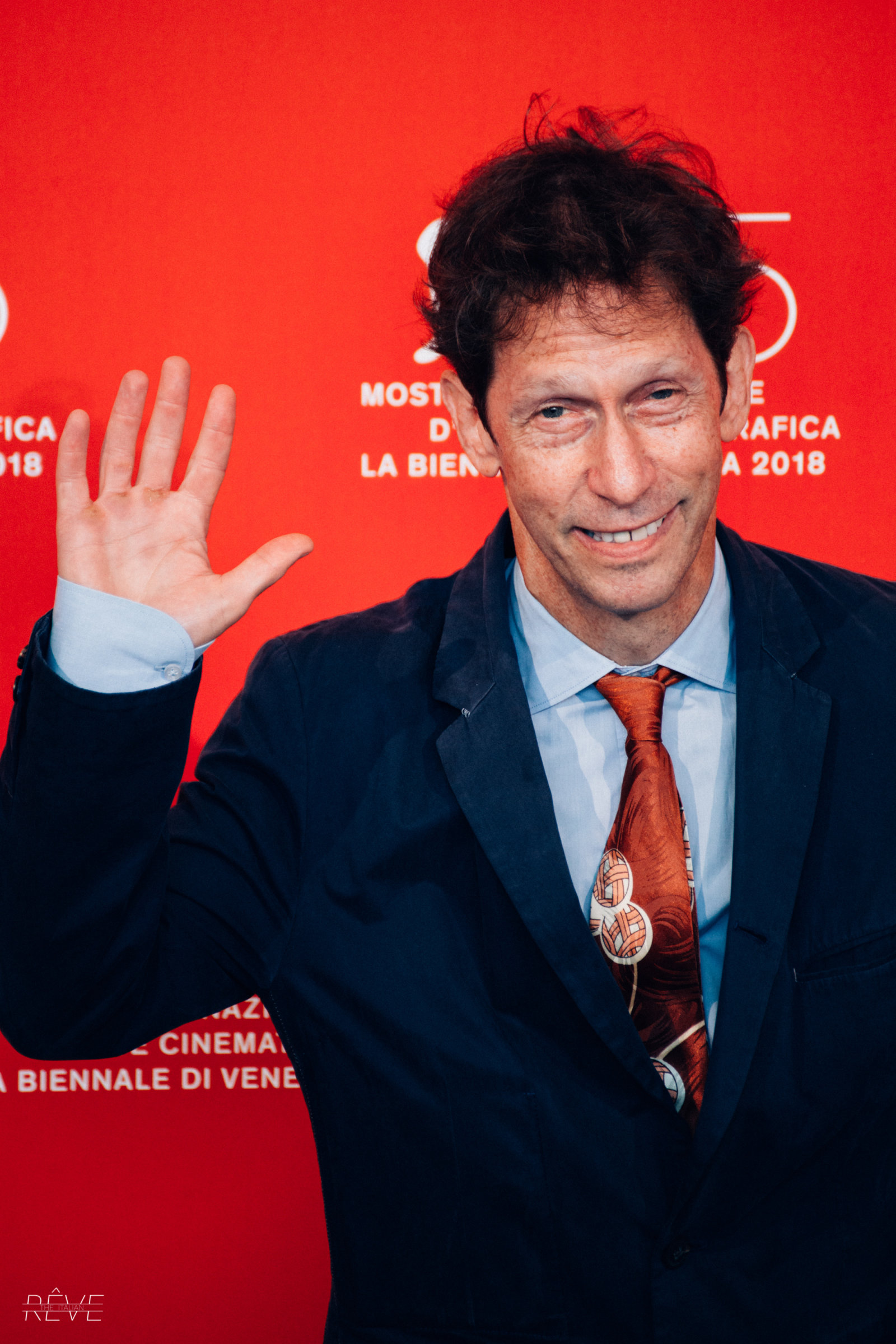 Recently we wrote some stories and we had the idea to unite them even if they were very different as a genre and everything, but they were more or less on the same topic. The anthological one is a type of film that nobody is doing anymore and we wanted to get it back. We had very clear ideas given the beginning of the sequence of stories, even if they were not written in the order in which you see them. The film has a progression, it begins as a comedy and becomes increasingly gloomier. But there is no recipe, we did it instinctively for what seemed right at the level of progression of the film. It is not a narrative but almost an emotional progression."
About the Netflix production: "It will not change anything regardless of the platform in which it will be displayed. It was designed to be seen in a fairly neutral way, as well as everything we do. Our choices have been made before that. Obviously, the version in theaters helps us. We are cinema people and it is important for us that those who want to see the film on the big screen have the possibility to do it. Netflix is a company that makes films that are not mainstream, different companies have different products and different ways, but the more there are, the better it is for the industry and to keep the cinema alive."
An important part of the film is the soundtrack: "We dicussed a lot if the songs were to create a bond, and while talking about it, we came to them in an intuitive way, and we create this soundtrack. It's something we did naturally and I do not know how much it unites, but what was certain is that it should have been kind of a glue."
On the occasion of the UK Premiere of the movie at the London Film Festival, we spoke on the Red Carpet with some members of the cast regarding the movie and their characters.
Being the Anthology a very peculiar form of narration, we were curious about Jonjo O'Neal's experience, and how did he prepare and confronted with the other episodes and parts:
"Well, I read them. I read all the script because I was given all of it, as far as I was concerned it was seen as a whole, and it was seen as one whole collection of stories. And actually knowing that our piece is the end, the end of all scripts and all of stories of death. I had the chance to confront with other actors, although there were overlaps like Tom Waits was just finishing as we were coming in…but we were mostly with the Directors."
We also asked him how did it feel to work on such a classic genre of American Film, and he said: "Look, I'm telling you, It's a total dream for me to work with the Coen brothers on a western. It's kind of everything at once. I just want to be a cowboy next time, with like tricks with the pistol. Tim [Tim Blake Nelson] does that, so he'll have to teach me."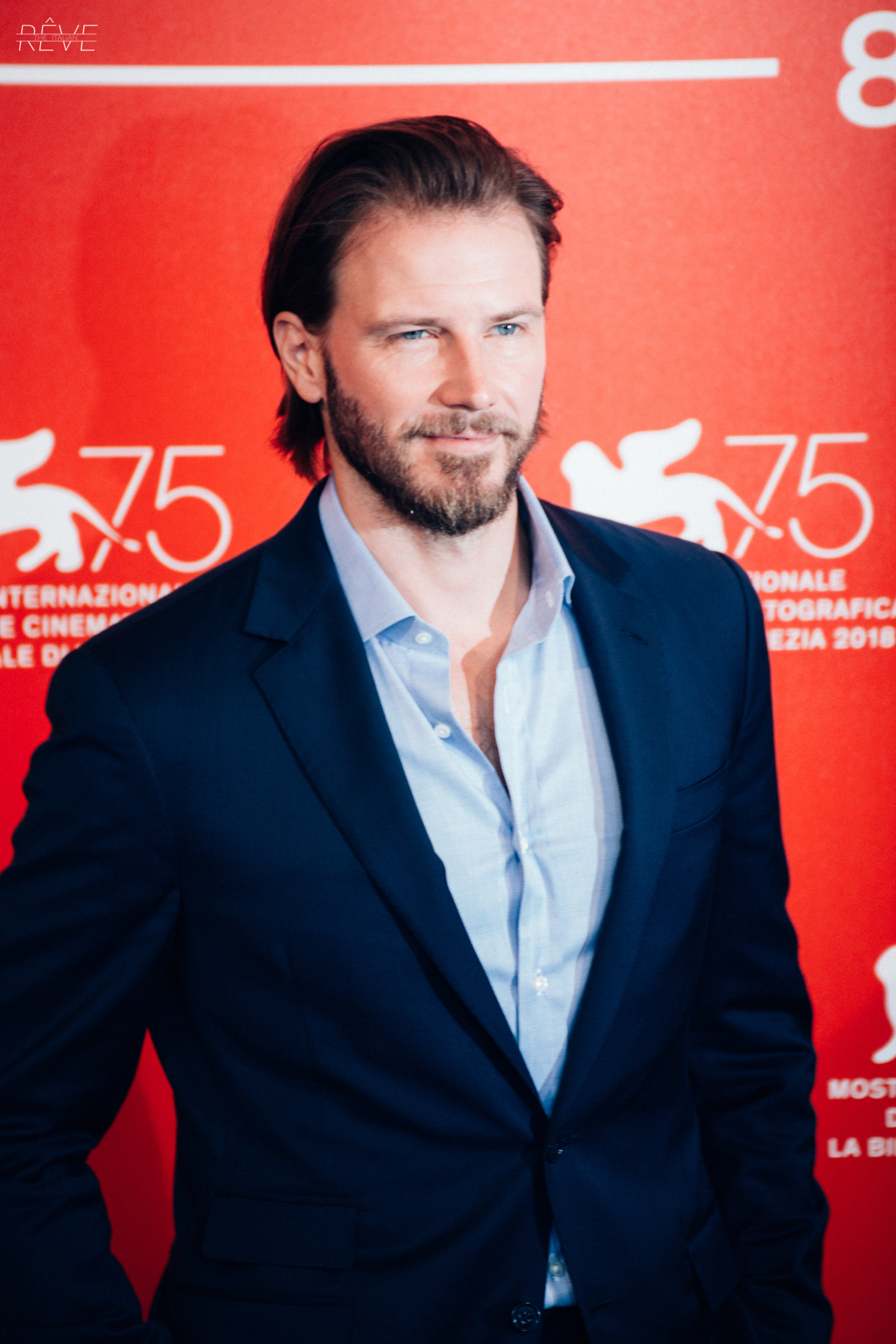 Bill Heck also told us something about the preparation for his character, in the segment "The Gal Who Got Rattled:" "I read a few books, I did research, how to ride a horse: I did some practical things in that sense. But they are awesome. The material that they create is so specific, so rich and deep that a major part of the job is working with the material that you've got. A lot of the task is already done for you in that sense and you're just trying to not get in the way."

About the unique sense of humor in the Coen brother's work, Bill also said: "Their sense of humor is built in. It's identifiable as its whole thing, but it's very much part of the fabric, so it sort of comes of its own. They're very funny on their own, they allow this sense of lightness on set and it's absolutely a lens for the tragedy and the horror that they also explore. It's just physical."

He also spoke about the story of his character, Billy Knapp: "I wouldn't describe as a romance the way that these two people are connecting. It's all very practically motivated, discovering necessity for survival with each other, but they're doing it in a way that makes them a little bit more vulnerable for each other."
We also asked Harry Melling about his theatre experience and how did it help in his role, Harrison:
"I think that it was very good to have an experience on stage. Weirdly, when I auditioned I was just done with a Shakespeare play, so I think all that stuff really helps you. And in this case also the physicality was very specific so, getting that right was very important to me: it was really wonderful, I wanted to get it right because it's the important thing.
I also researched out what could potentially help in his life, what he was born with, the whole backstory. And I also sort of decided to forget about it, because everything was about delivering speeches, delivering a story. And they helped me in their own very unique way."
"The material that they create is so specific, so rich and deep that a major part of the job is working with the material that you've got."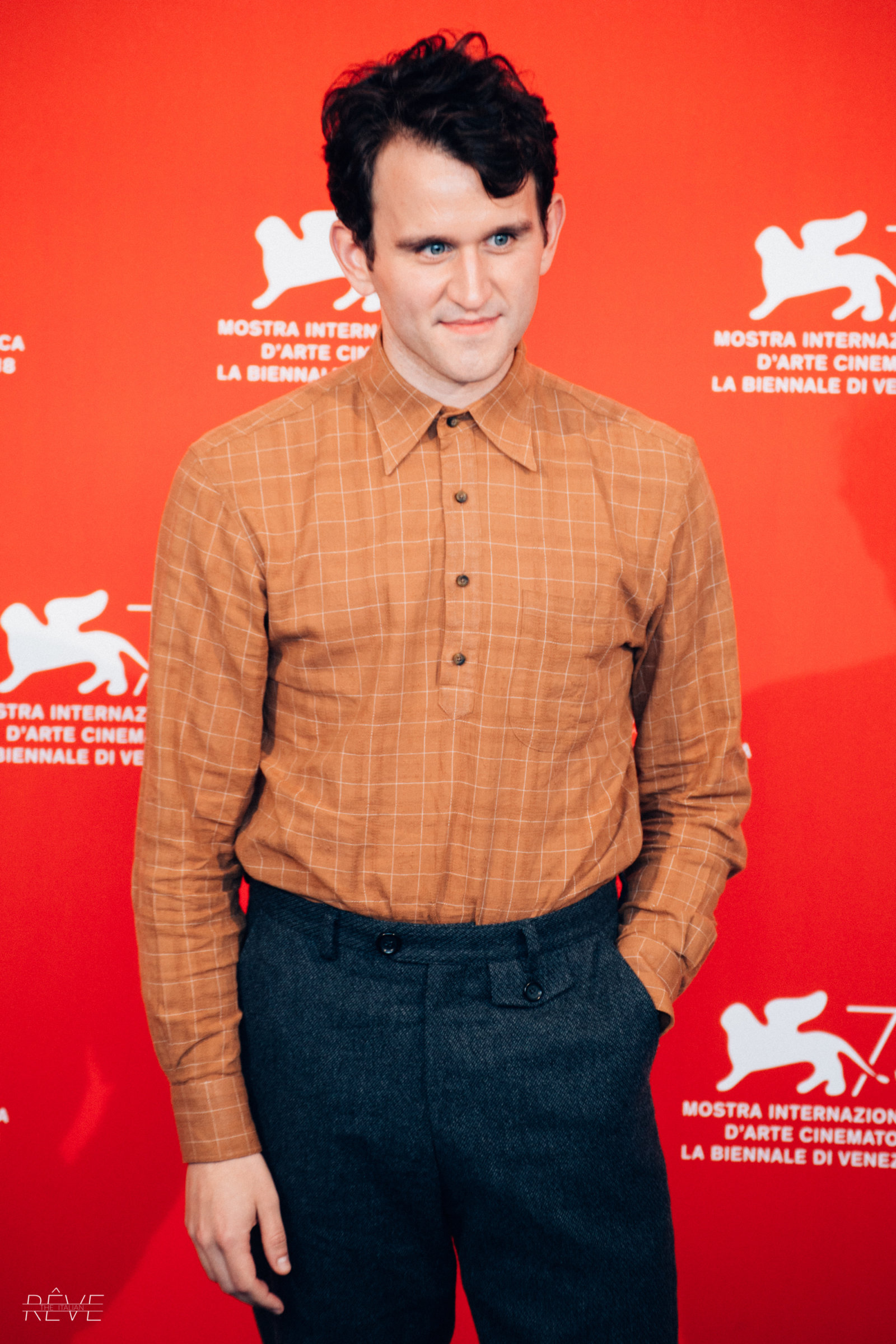 One Last Thing…
"The Ballad of Buster Scruggs" is the record-film for the Coens, becoming their longest feature with 132′ and their first film created for television. In fact, initially the project was supposed to be a TV miniseries, but then the anthological format was preferred.
Out of 5 Lions (Venice Edition)