Red Carpet Look for Maggie Gyllenhaal.
Cannes Film Festival 2021.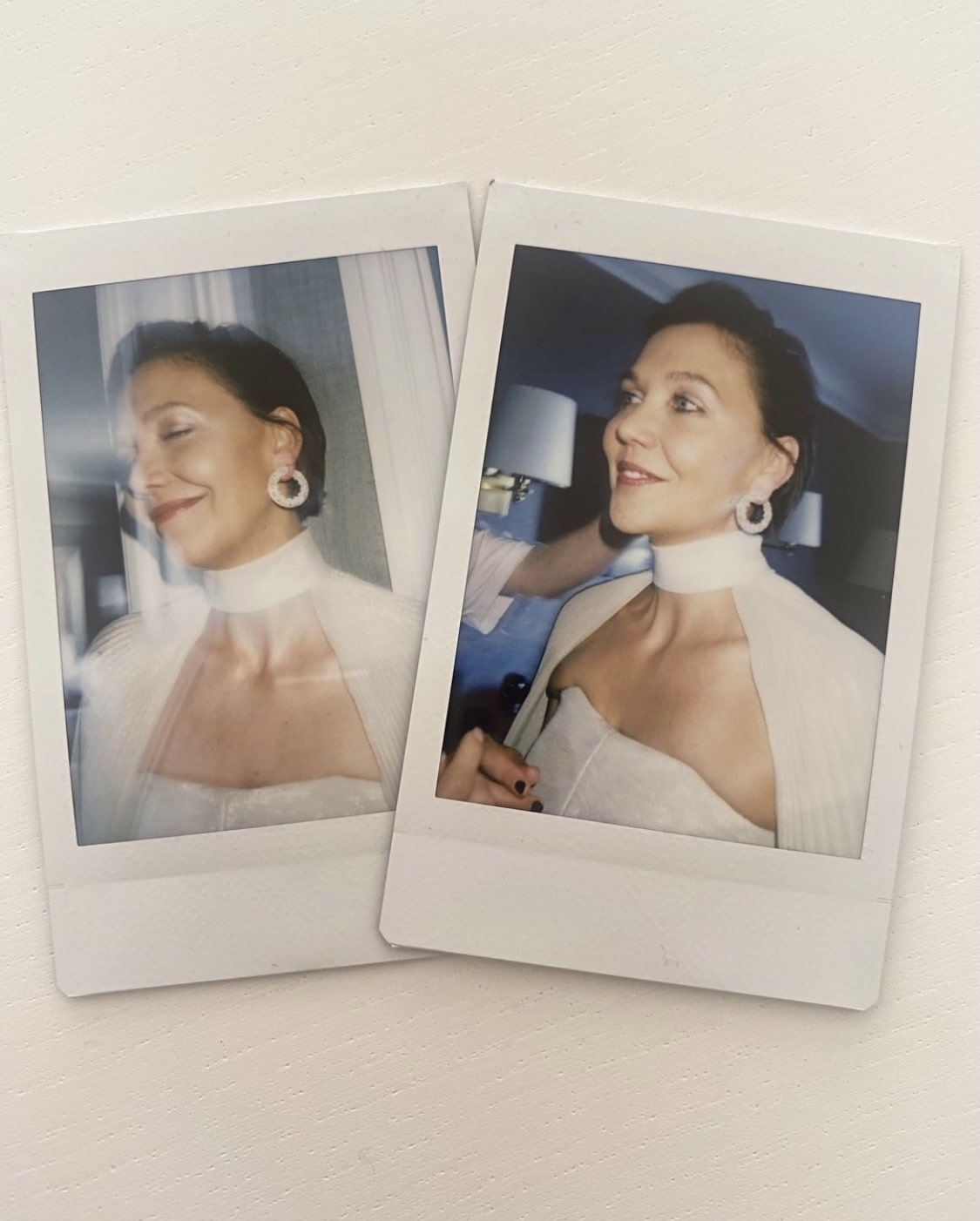 Maggie exudes a natural and effortless glamour and our focus was to subtly enhance this. We created a daytime look – an easy breezy style, keeping it fresh and natural. Our evening look involved polishing this natural style and adding a light vintage feel with a nod to a classic 1920's finger wave, but in a more effortless and modern vibe, akin to Maggie's taste.
The Must-Haves:
– The Dyson Pro Dryer
–  The T3 Curling Iron
–  The Moroccan Oil Mousse
–  The Moroccan Oil Hair Spray
–  The Bumble and Bumble Brilliantine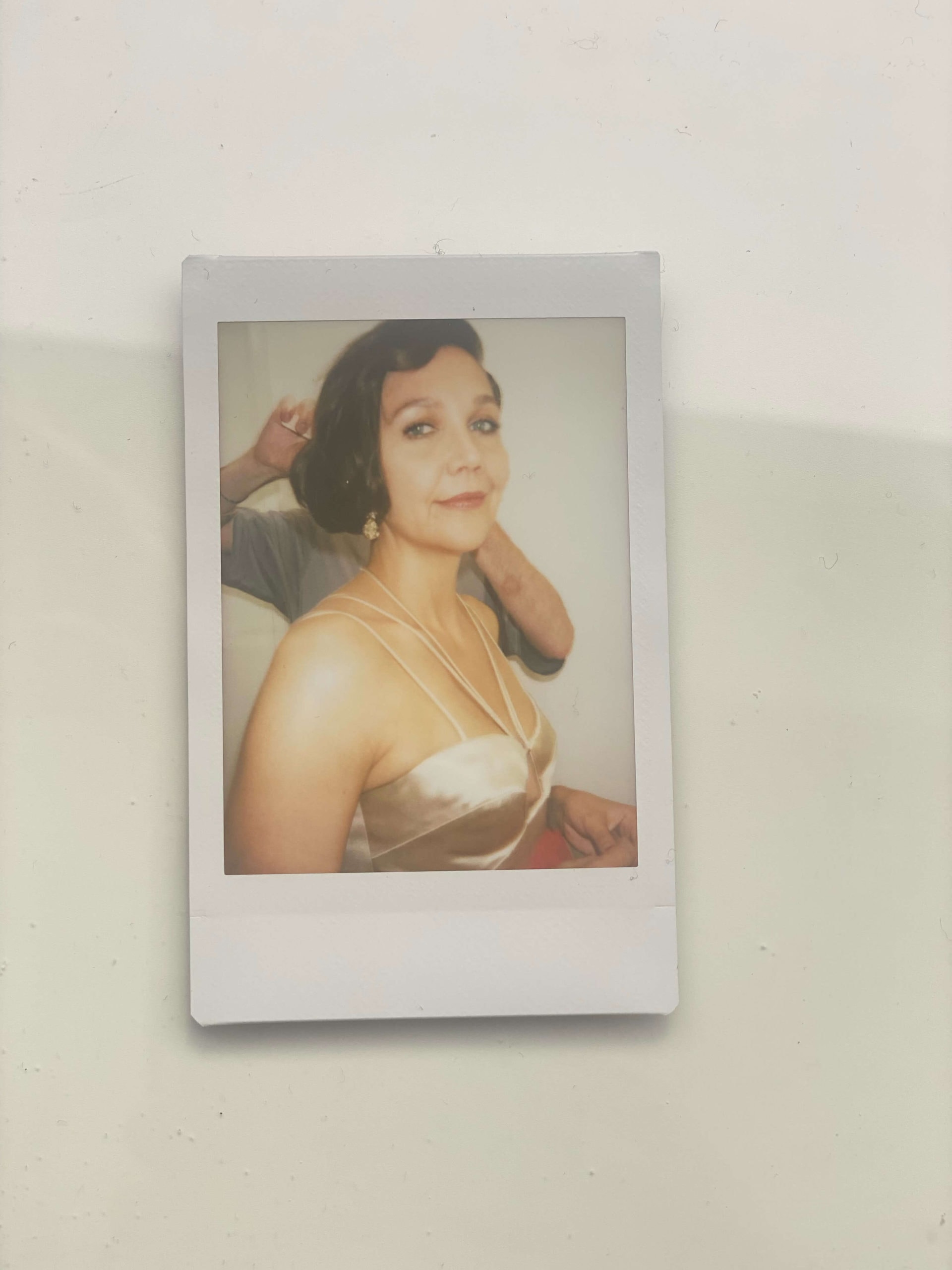 Your Beauty Secret to Share
A secret trick to lock in curls is to give a cool blast with the Dyson pro dryer, it helps set the style perfectly without any additional heat or product needed.
Your favourite texture to work with
My favourite texture is natural and effortless, allowing the beauty of hair to shine through without excessive products or over-styling.
I live for undone natural cool girl/rock chic hair and natural textures, with a nod to 50's Hollywood, although I feel the trend is heading towards a more cleaner polished look these days.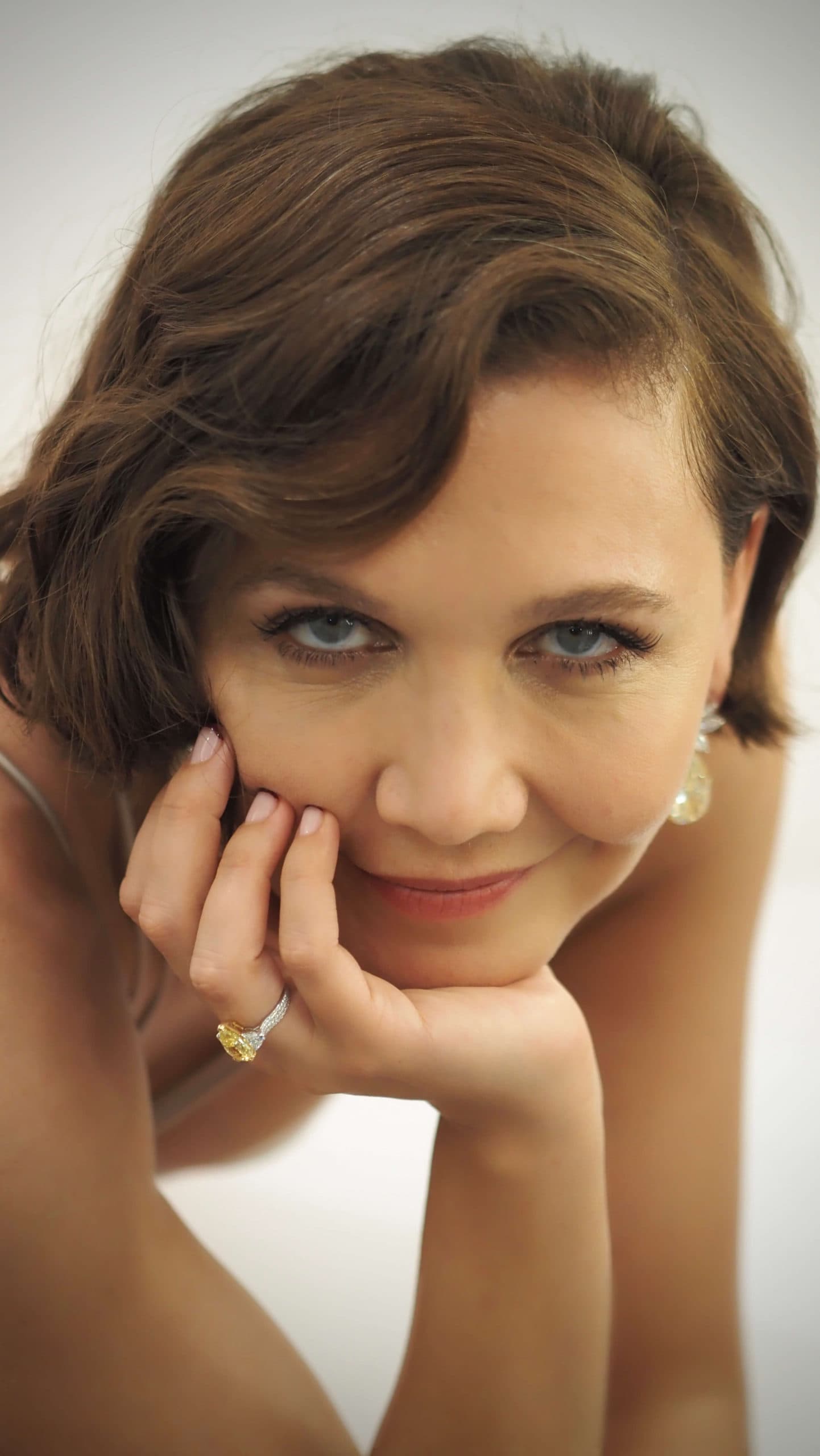 What do you do when you feel like you need a creative boost?
I love to put old Hollywood movies on replay, or scan my photography books, Helmut Newton is one of my favourites. Walking the streets of my hometown – London – also never fails to provide me with exciting inspiration for new looks.
What does "feeling comfortable in your skin" mean to you, related also to your work?
For me, it's really about feeling like I'm in flow creatively, and doing my best work with a client. It's about the personal connection and the magic that can happen when that's in flow. It's always a collaboration with the client, spending time listening and understanding the styles that help them feel good in their skin.