Stella Jean realized an unforgettable fashion show during the Milan Fashion Week, hosting singers and musicians to perform live (while models walked the runway) to create a bond with the Bolivian Culture, which is the main inspiration for the collection, with the purpose of involving the audience emotionally.
More precisely, Stella Jean's intent is to tribute to women empowerment of Latin America through the story of Cholitas Luchadoras, female wrestlers who fight in their traditional colorful dresses to demonstrate a sense of revenge against a heavy, male-dominated society.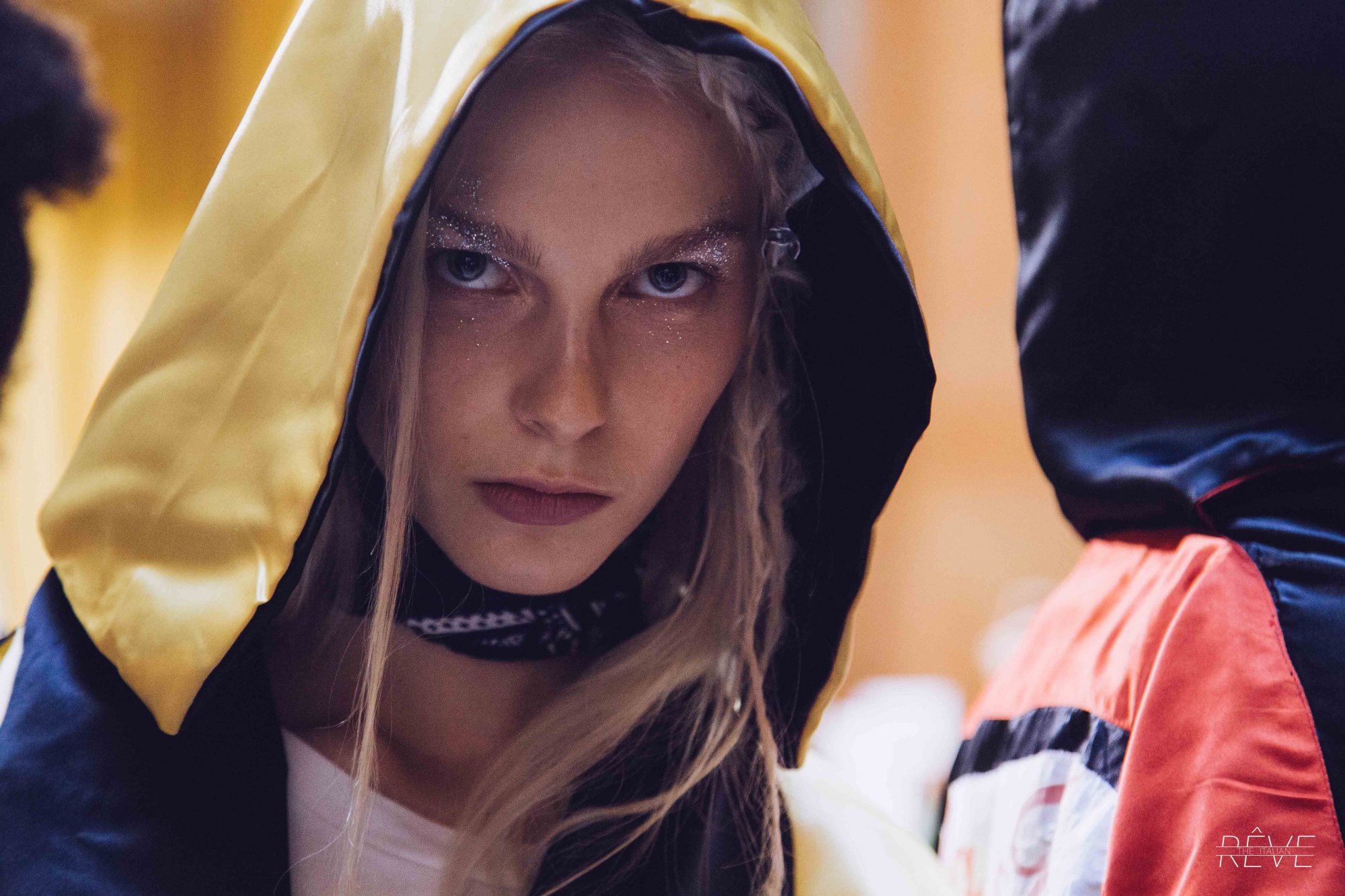 This culture has marginalized the role played by women in society since its origins, therefore these indigenous wrestlers fight hand-in-hand wearing their traditional dresses made of glitters, laces, samplers and large gowns (the polleras) with horizontal-plated fabric, which indicate the number of sons.
These women became the symbol of female independence, helping many women getting out of domestic life and gaining a workplace. Proud of their origins and conscious of their determination, these kick-ass warriors embody the female pride of Latin America.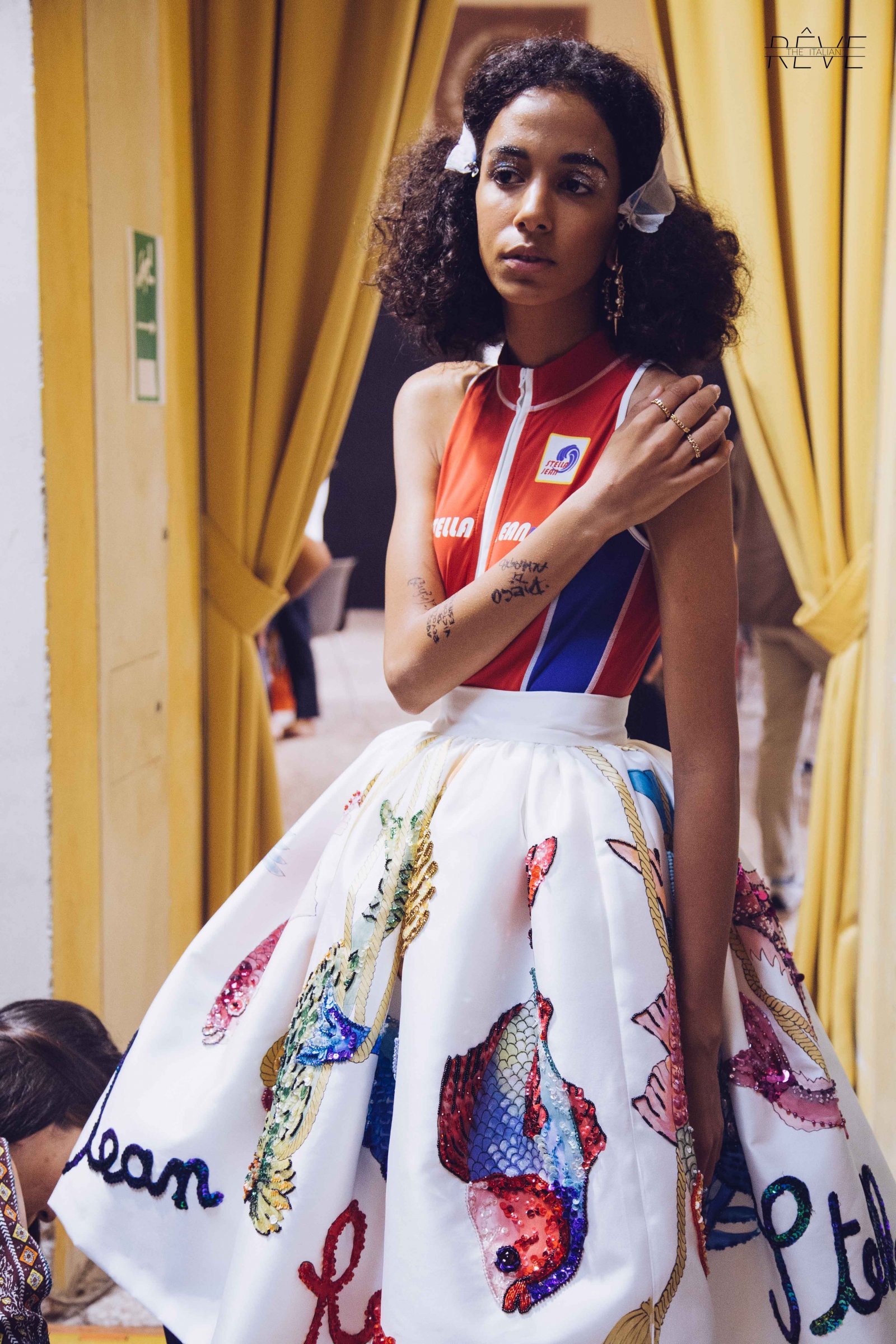 Let's have a closer look to the clothes of this energetic collection. First of all, the mood board is presented with a photo exhibition by Daniele Tamagni, who captured daily-life moments of the "Flying Cholitas". In this way, it's possible to discover intimate details of these women and empathize with them.
The clothes, more particularly, present passamanerie ornamental trimmings, Peruvian patterns and thread embroideries floral prints. The woven trimmings are hand-made by Venezuelan women from Quajiro, using ancient techniques only known by their tribe.
Saturated and bright colors enliven mini, midi, and maxi dresses, branded cady and activewear jumpsuits with the "Stella Jean Wrestling Team" patches.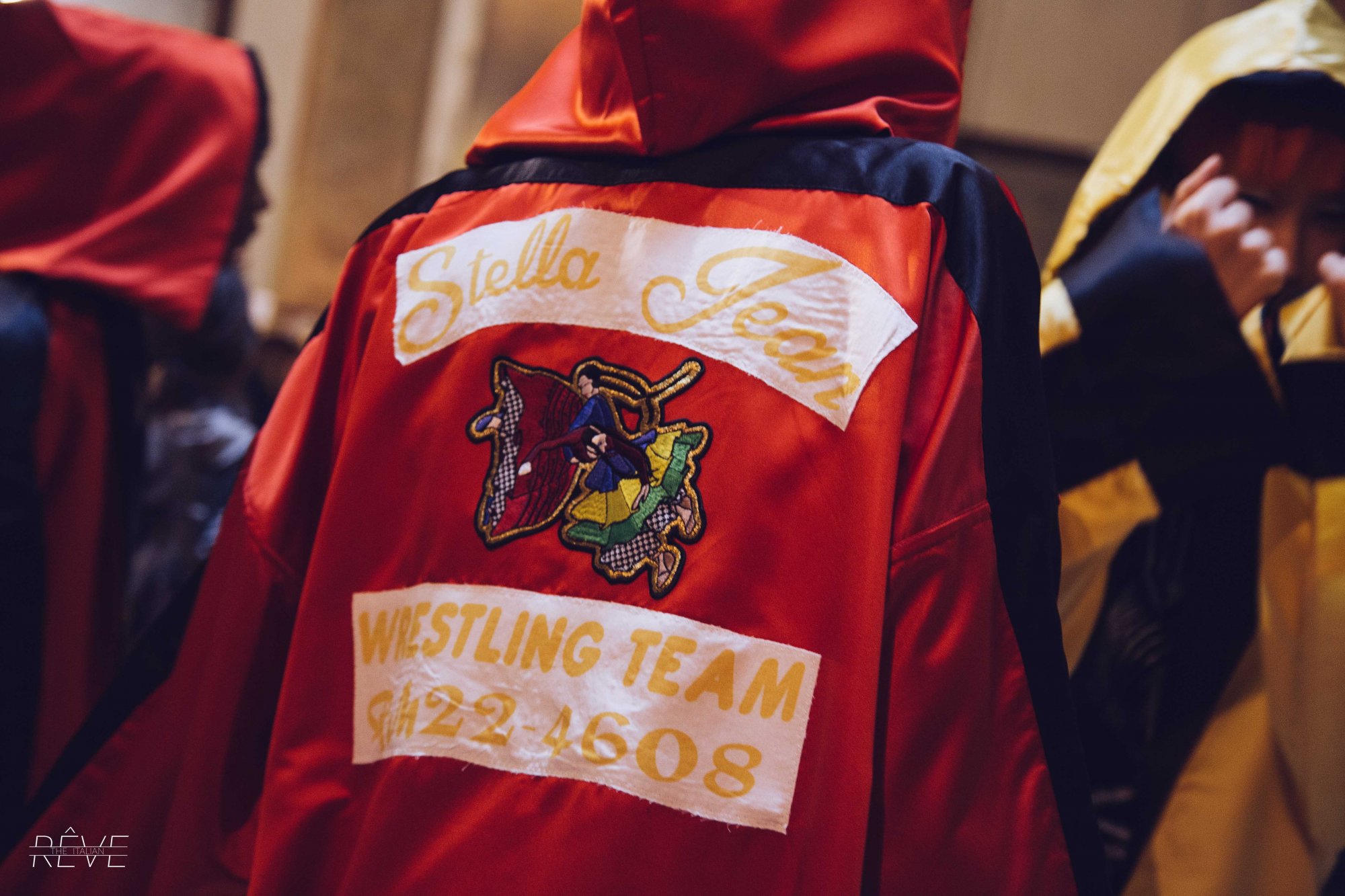 The iconic item of the collection is the two-pieces with off-shoulder crop top and wide skirt made of ruffles and volant, as a tribute to Peruvian women's traditional clothes with a contemporary point of view. Sportswear items are represented by American bowling styled shirts, wide cargo shorts and trumpet trousers. The knitwear, with floral prints and exaggerated sleeves, refers to the traditional clothing of Latin-American women.
The materials mix and match flamed and soft cotton, such as popeline, and precious fabrics such as silk, cady and San Gallo lace. Unfailing are the accessories, such as removable pom-poms, clutches, colliers in plexiglass (made in Haiti) and bracelets in papier machè. Extremely traditional, the tall straw hats hand-made by Cuzco women and small bowler hats made of wool felt, typical of female wrestlers.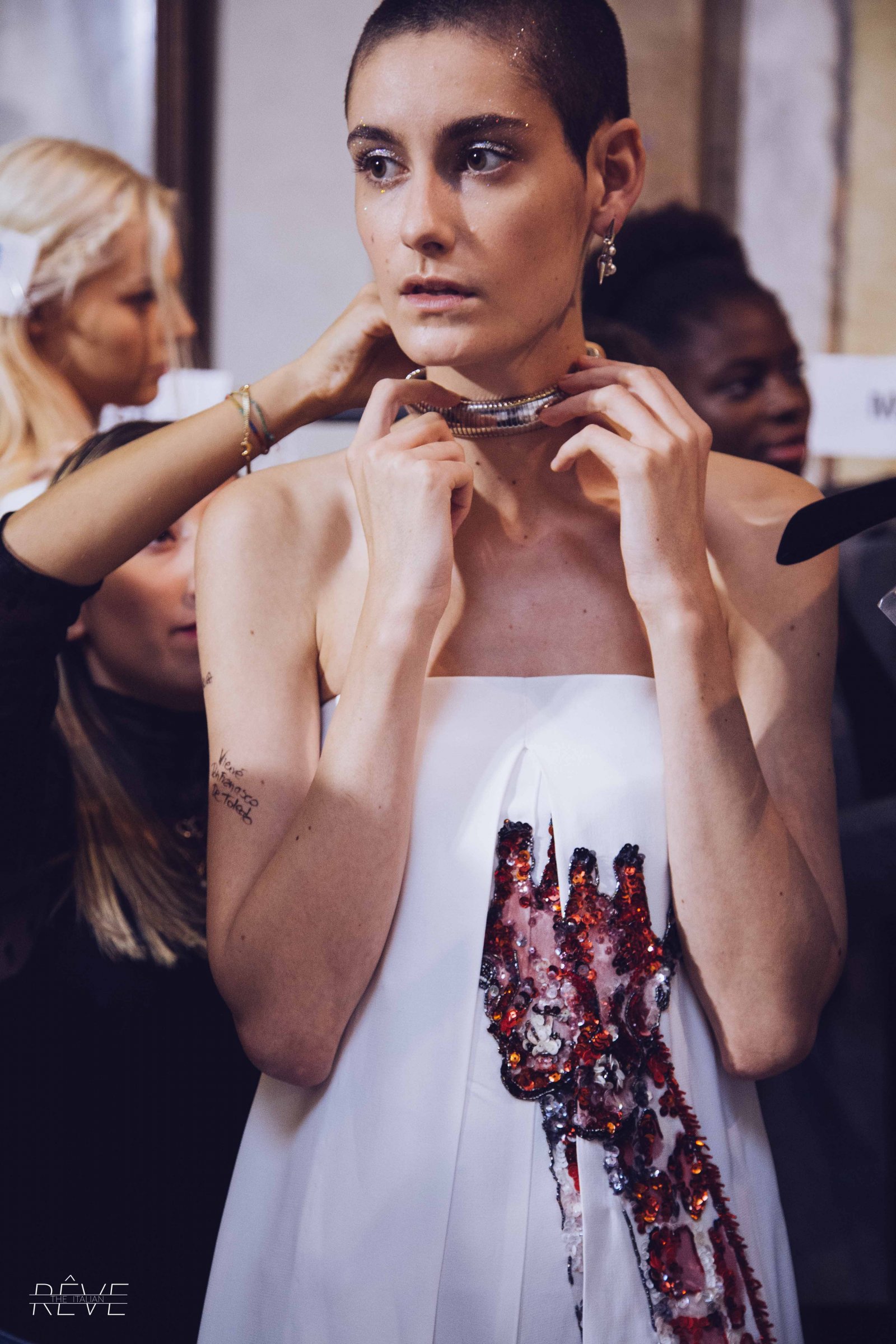 A unique collection which, trough the immersive scenography and thanks to the traditional manufacture of clothes, let us known the roots of a timeless culture paying tribute to female pride.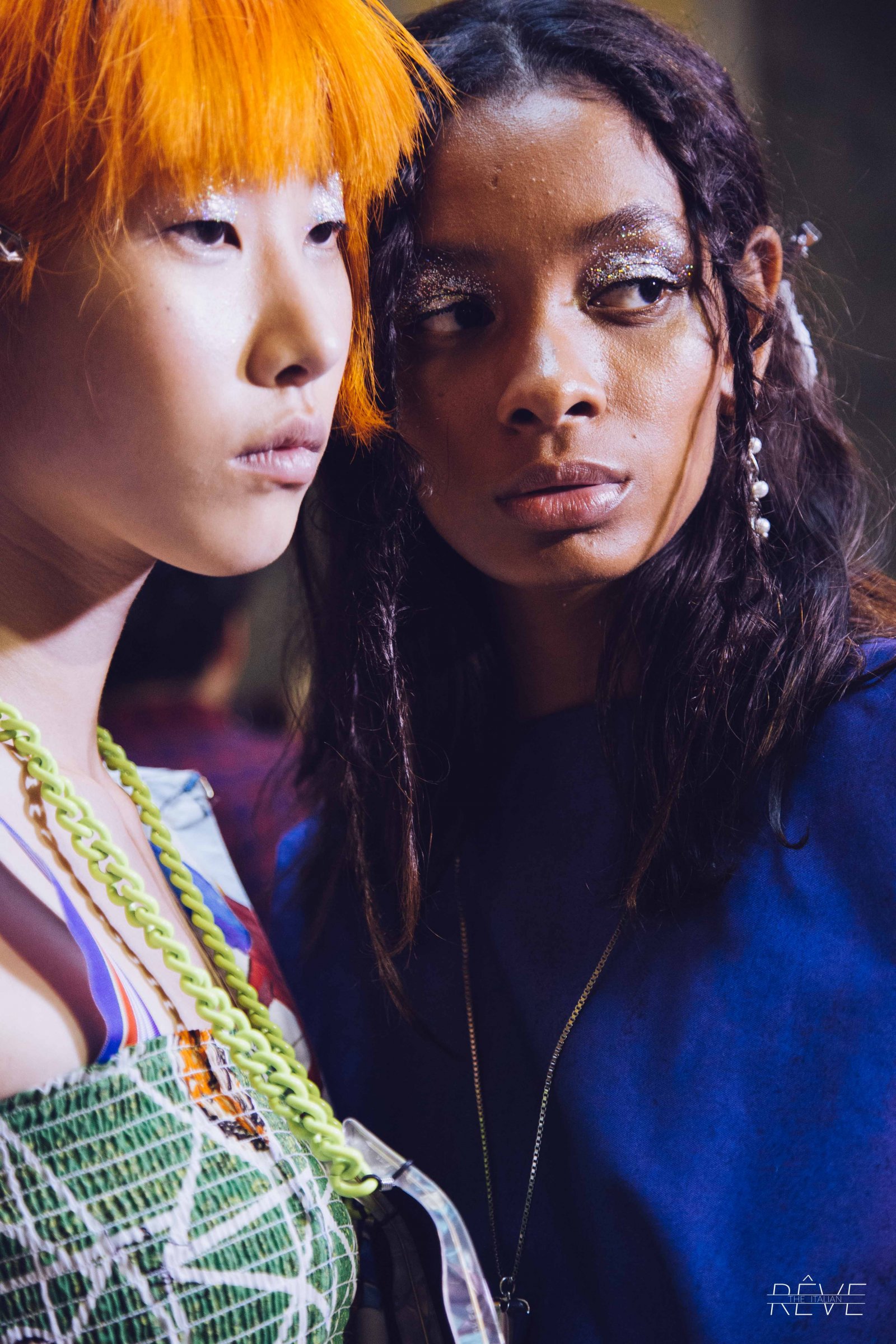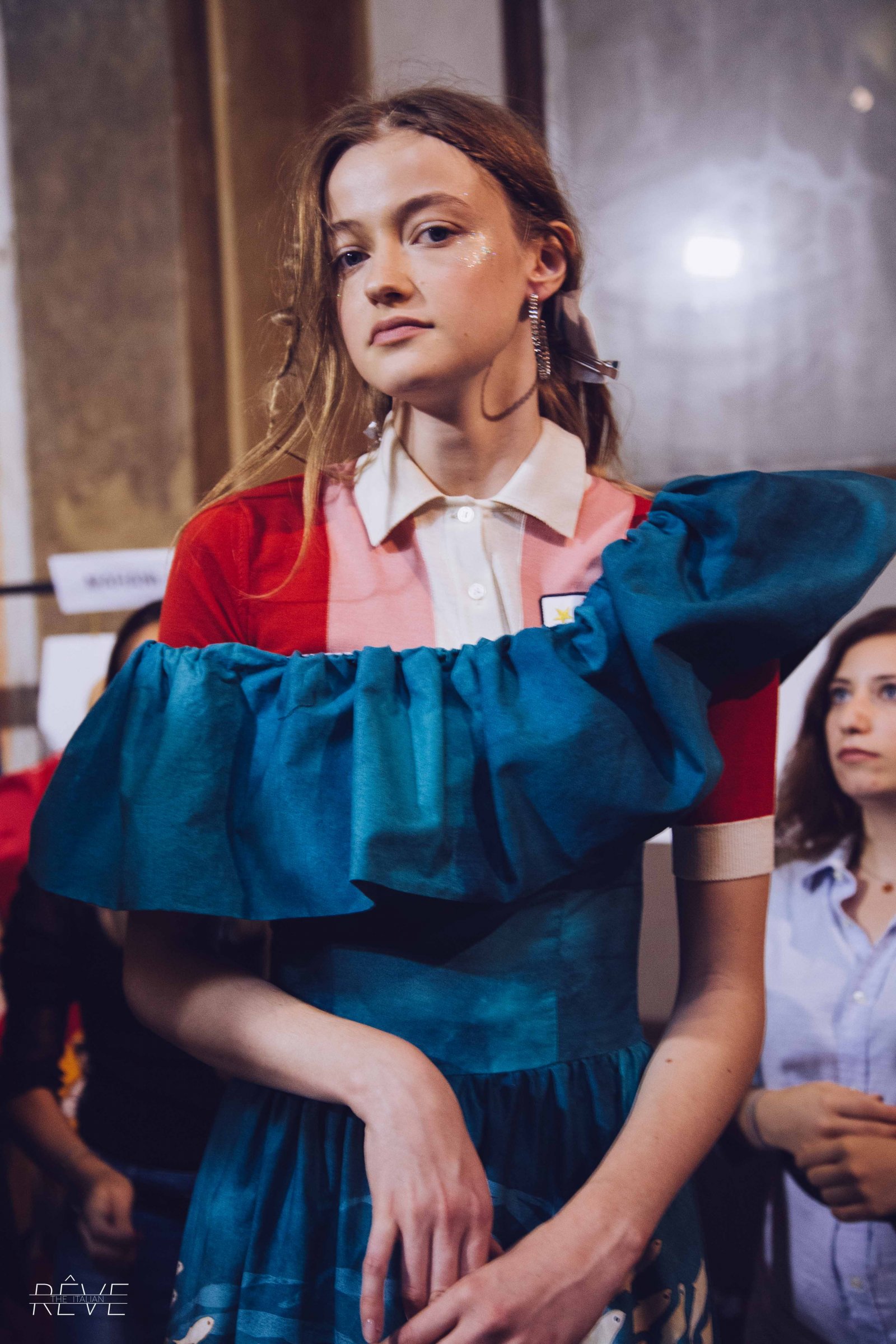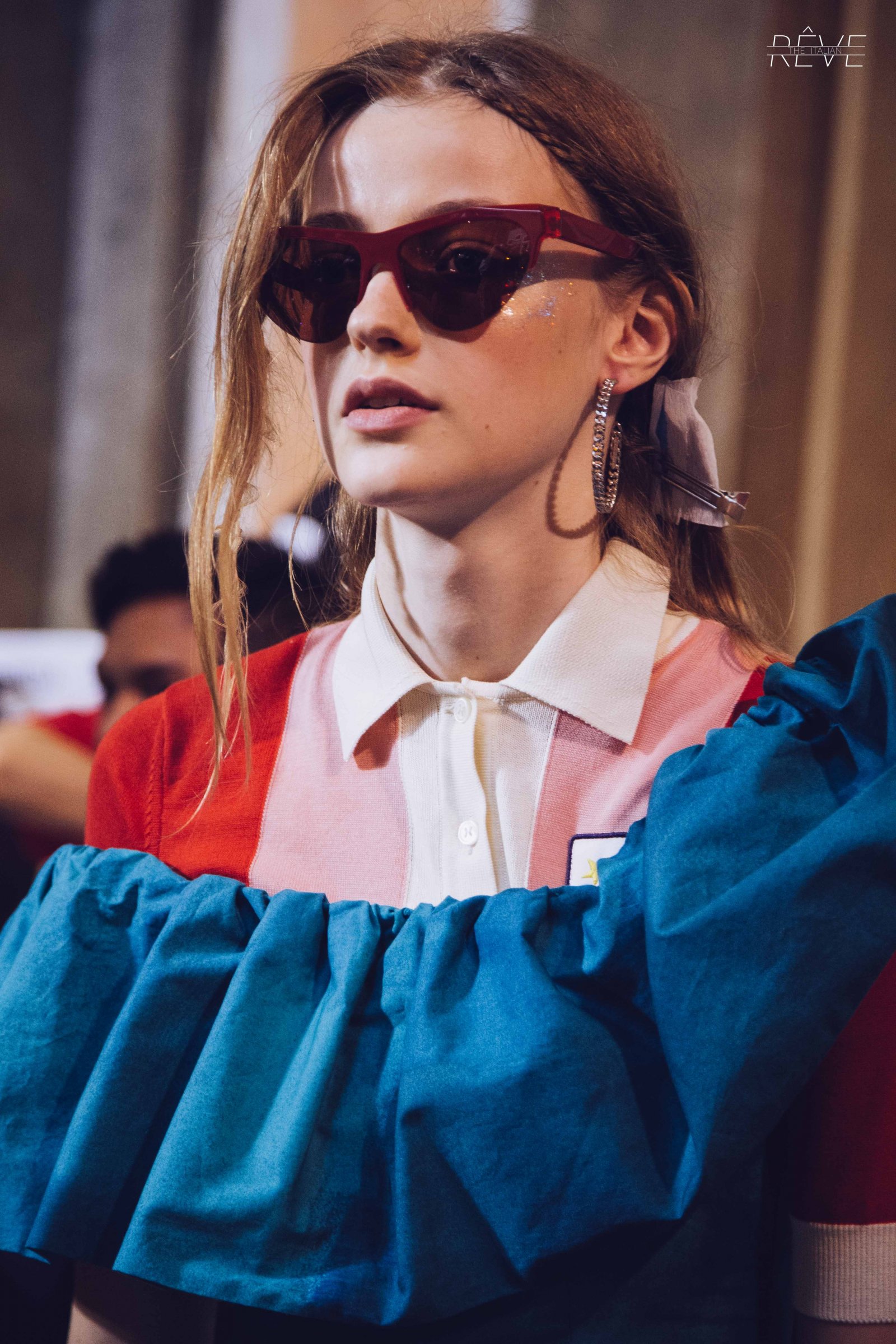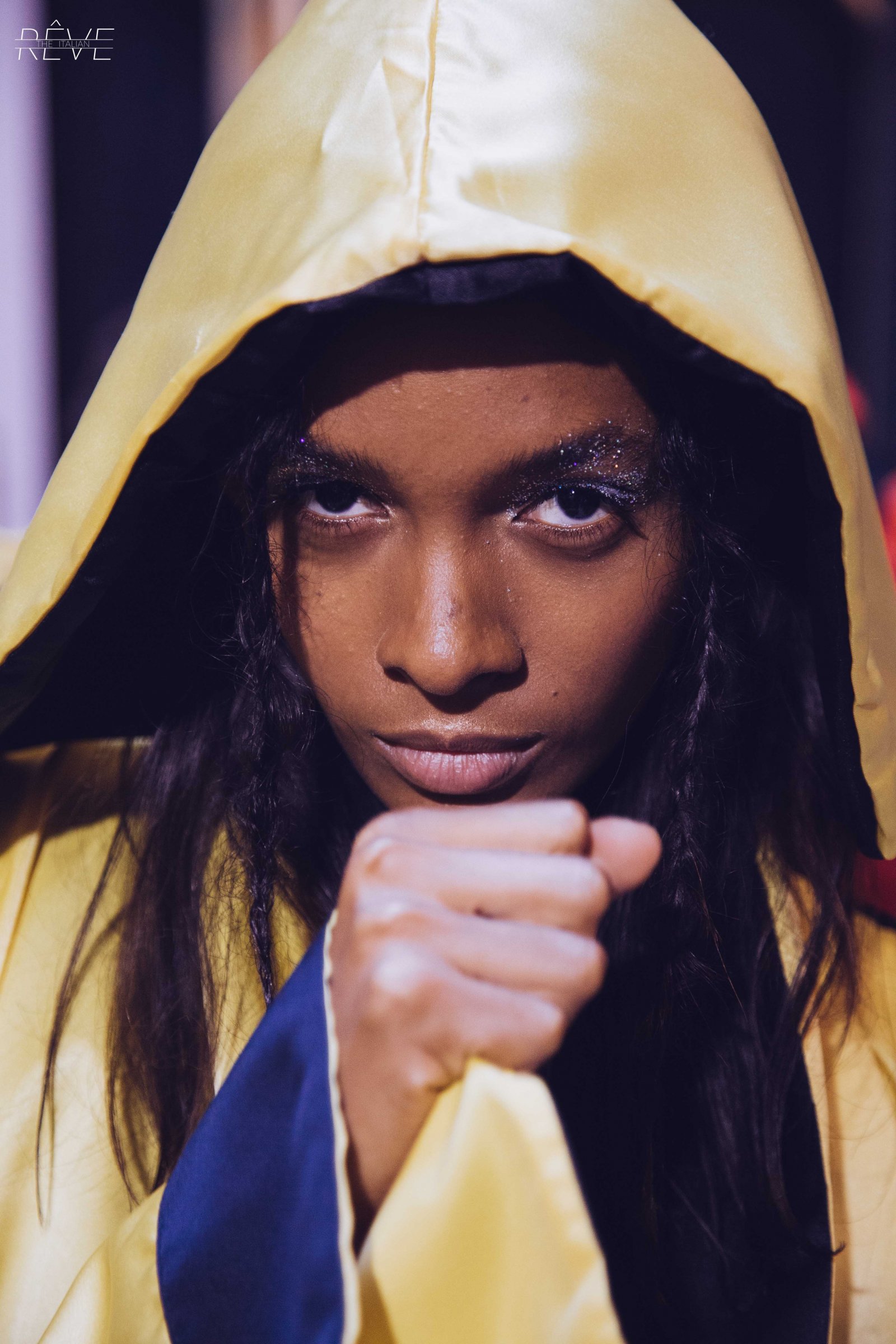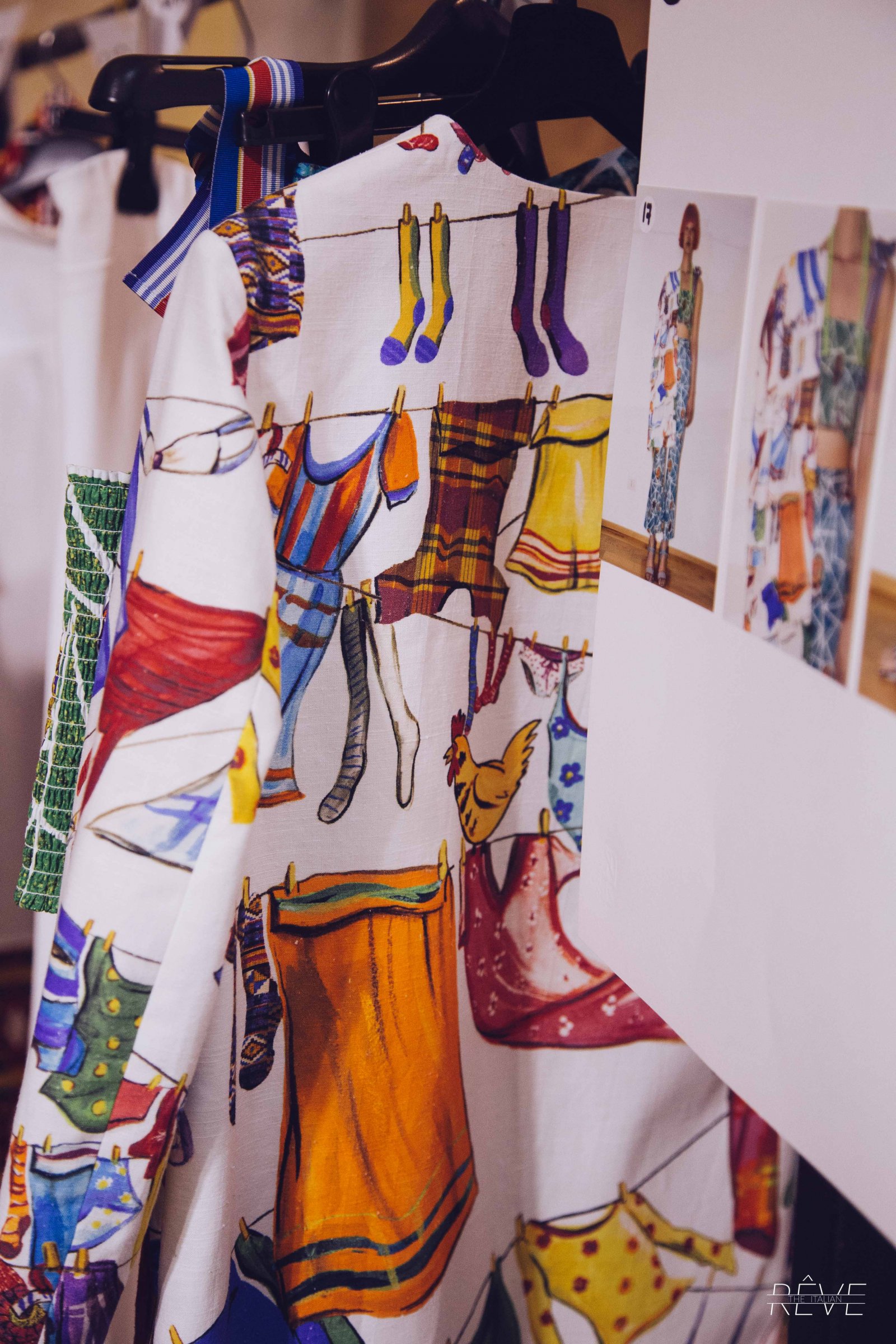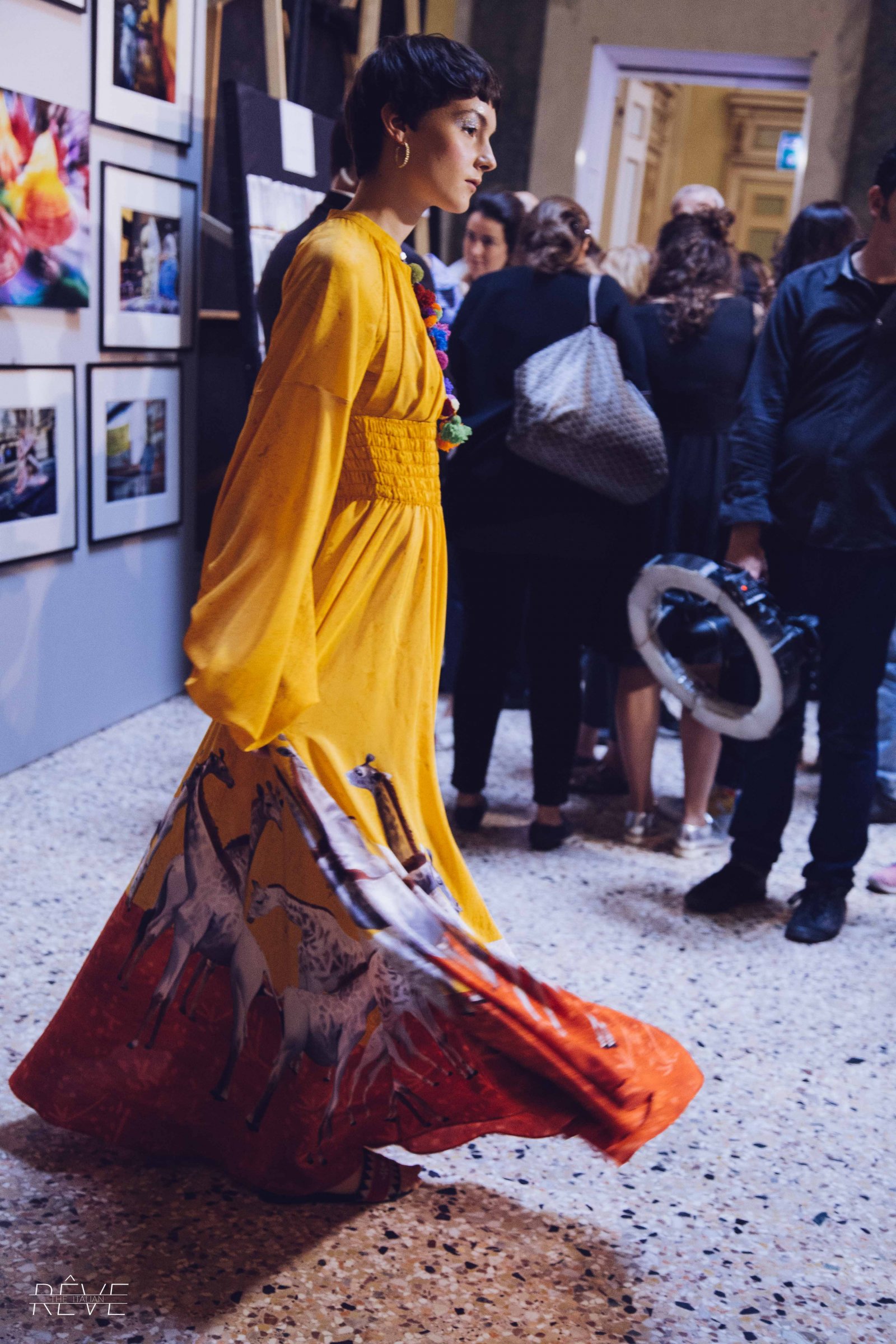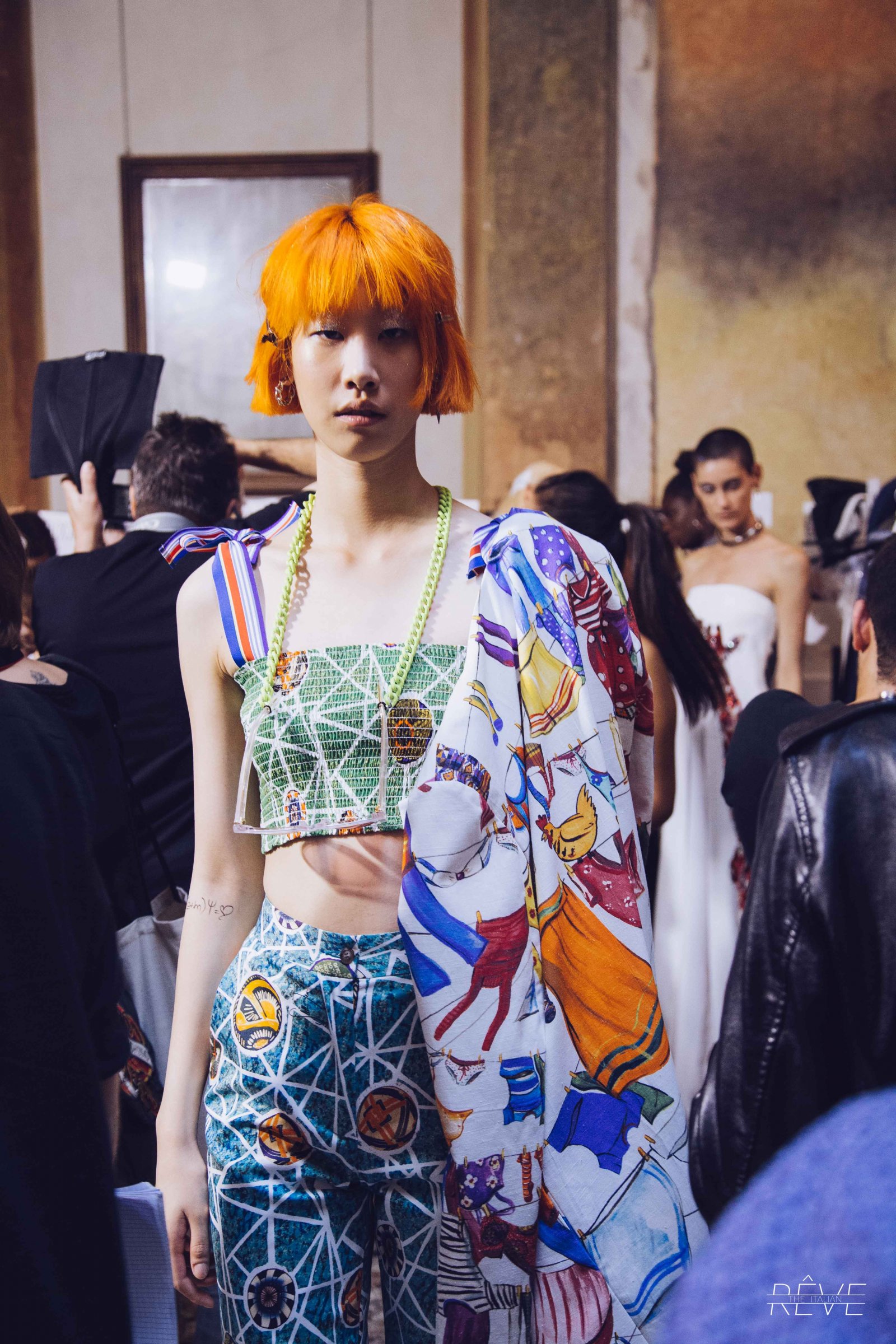 ___________
 Stella Jean SS18
Volumi Wrestler
___________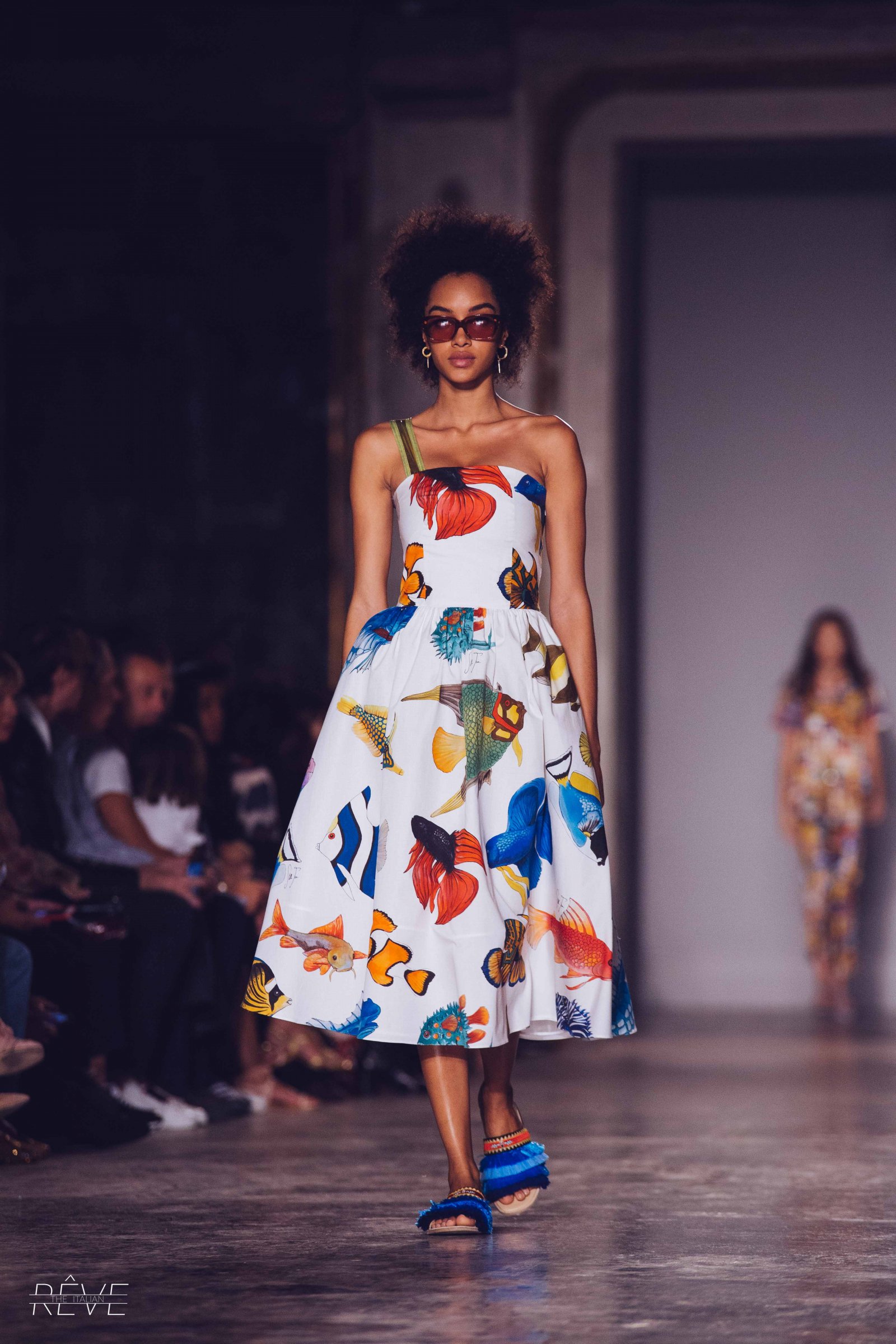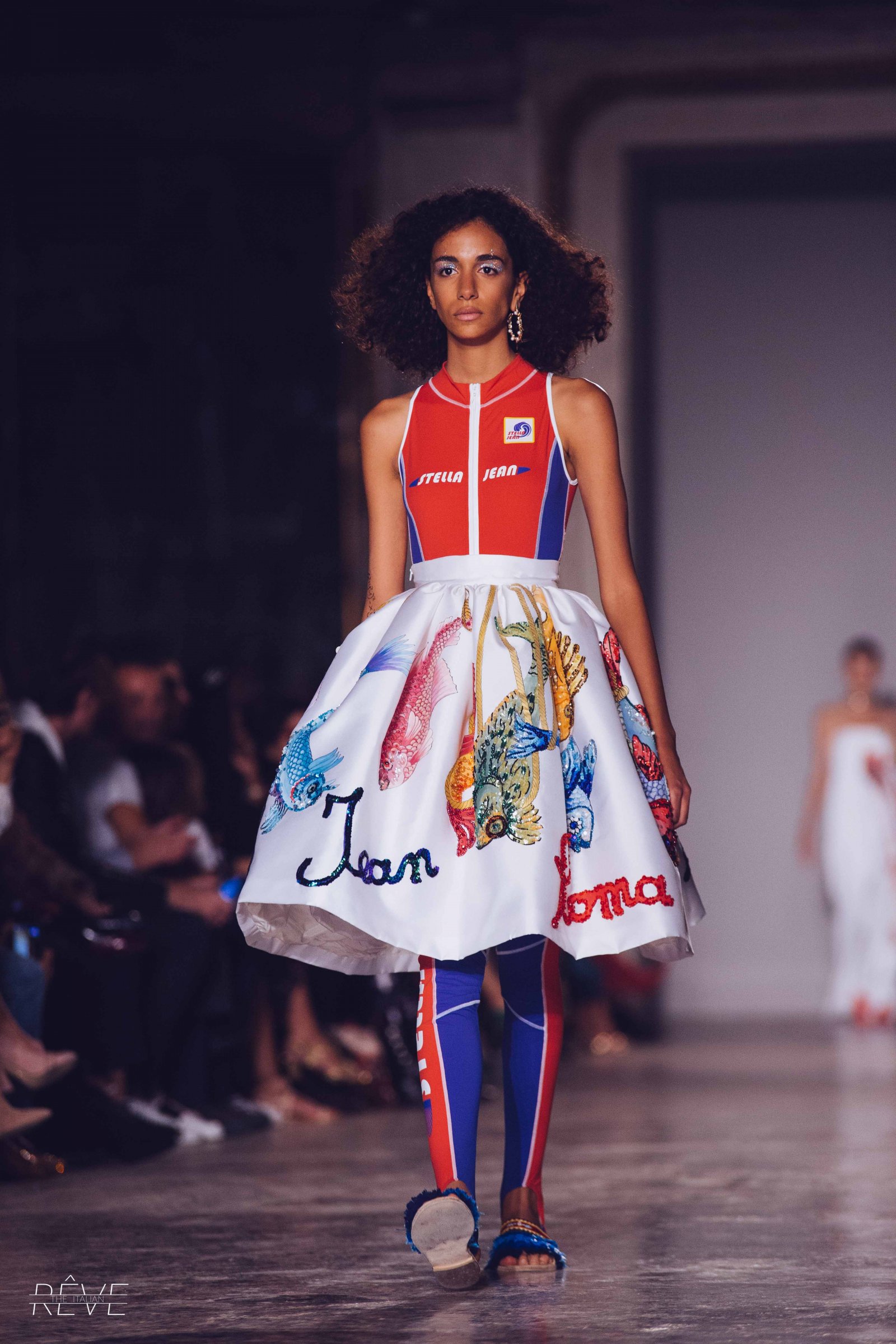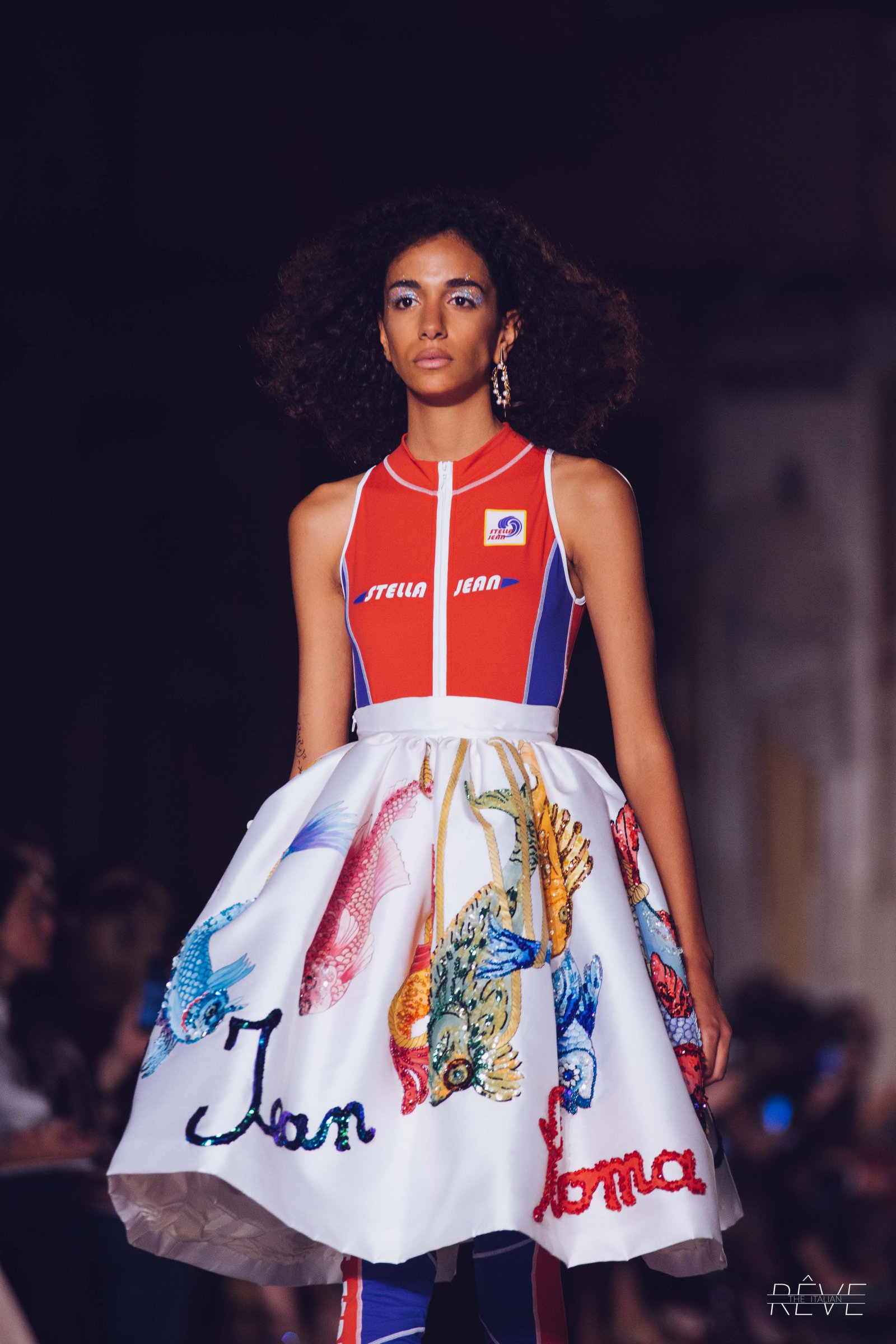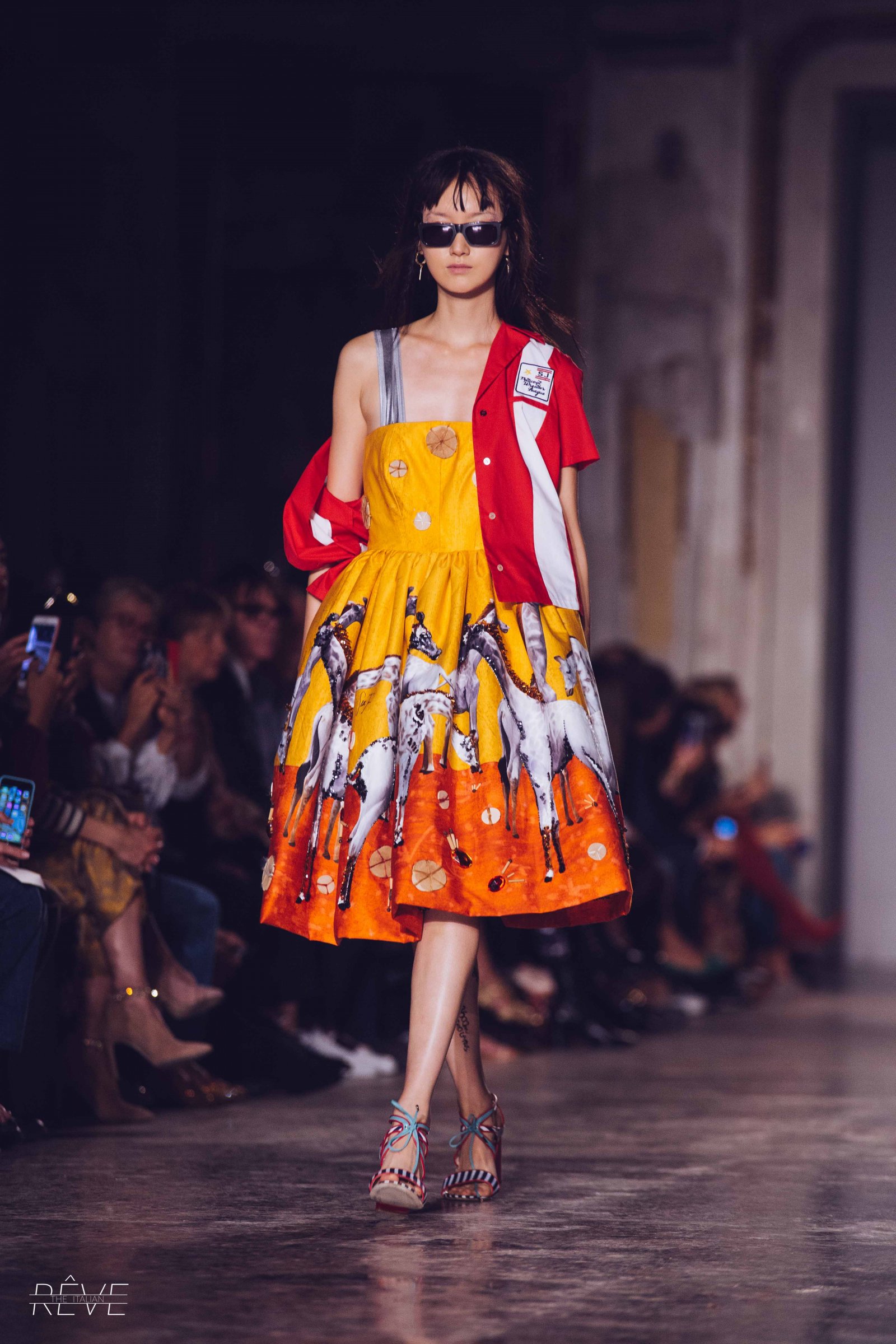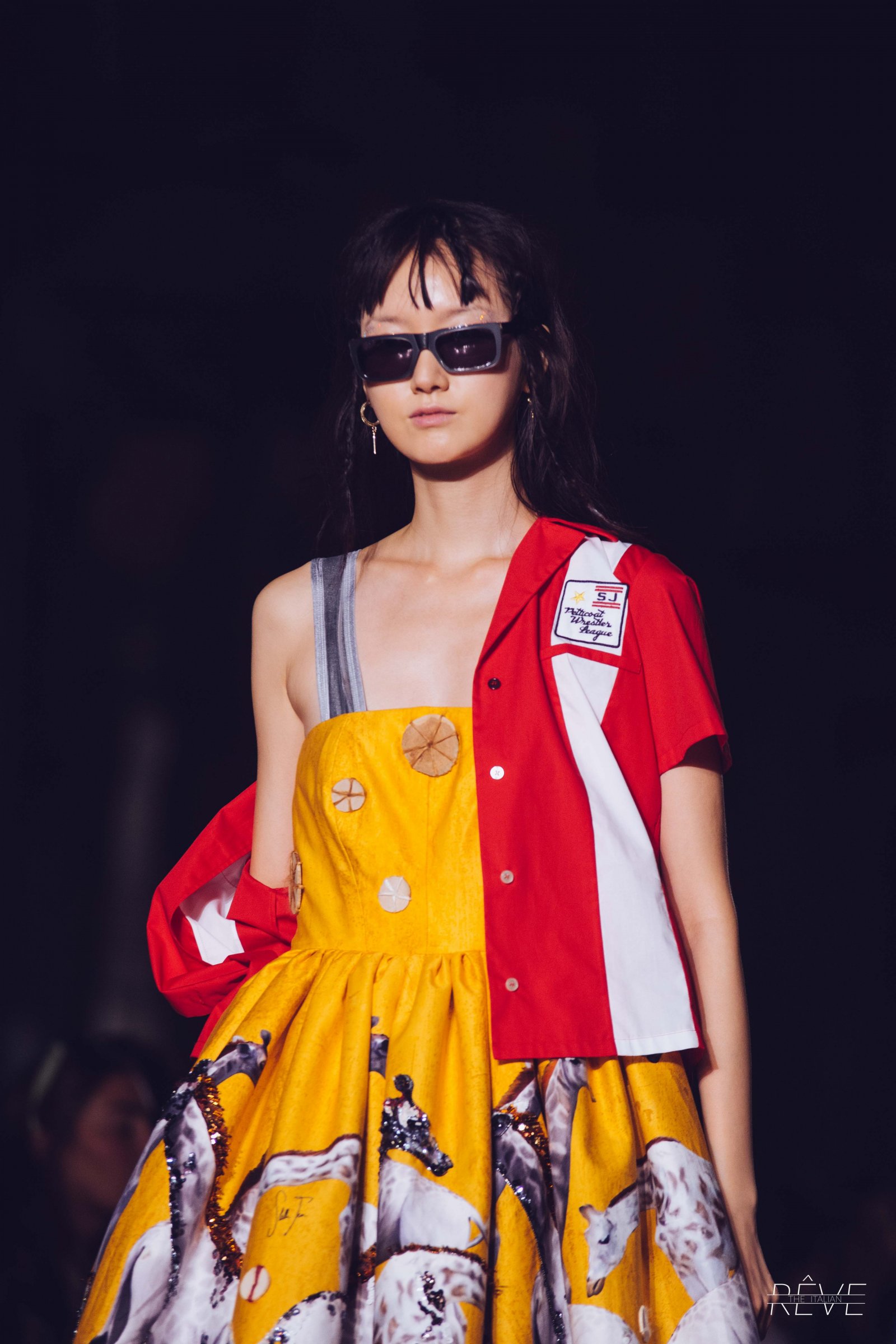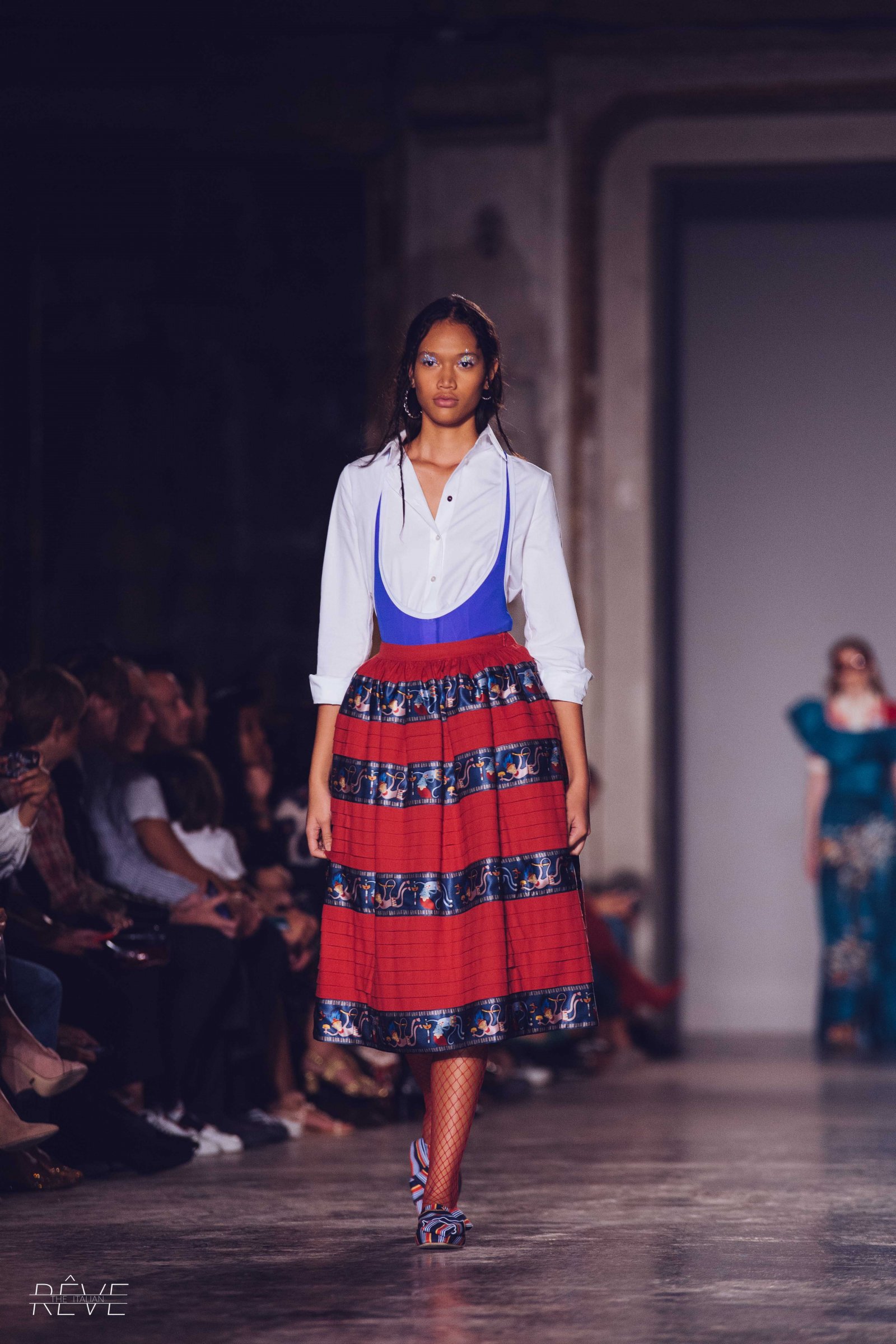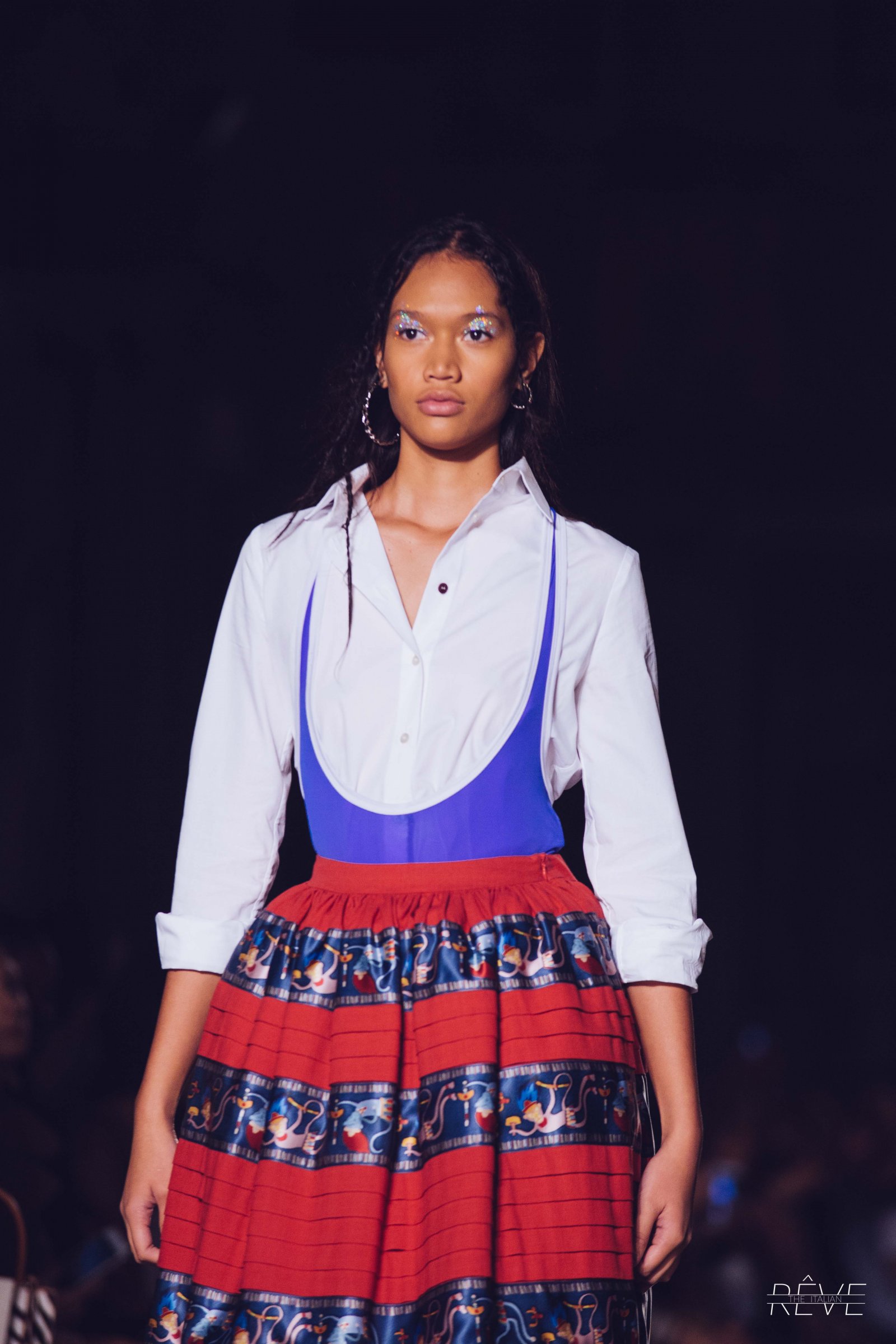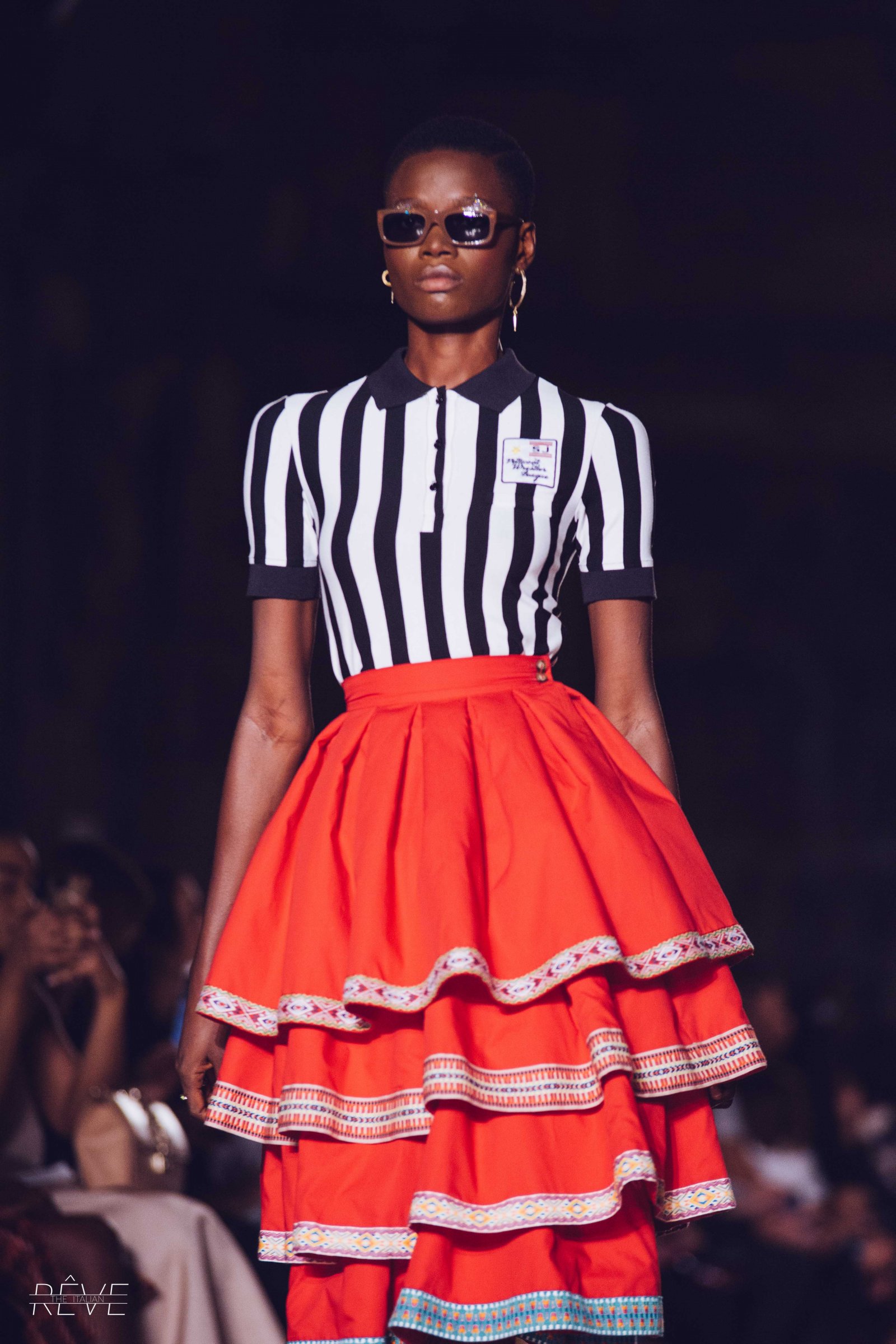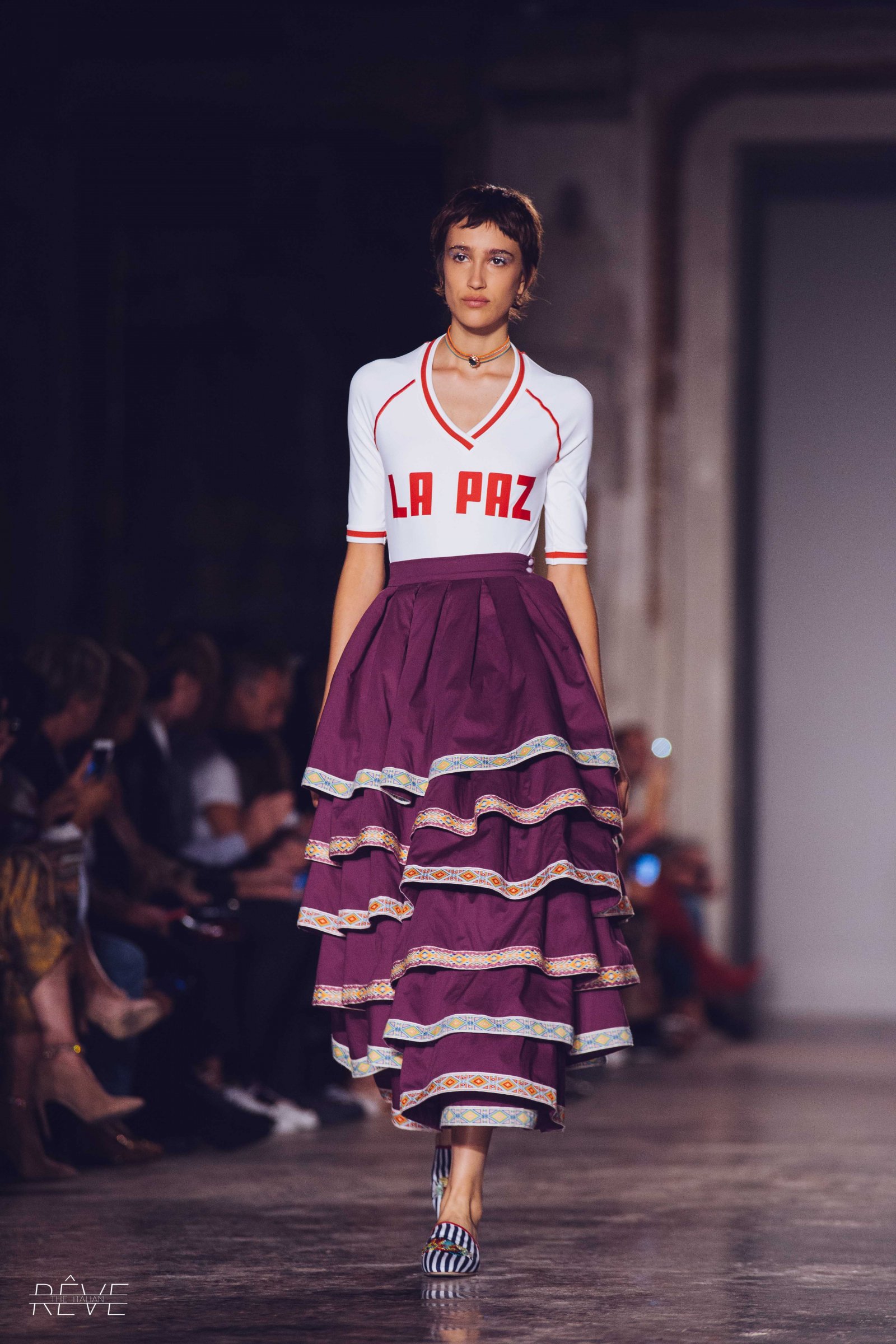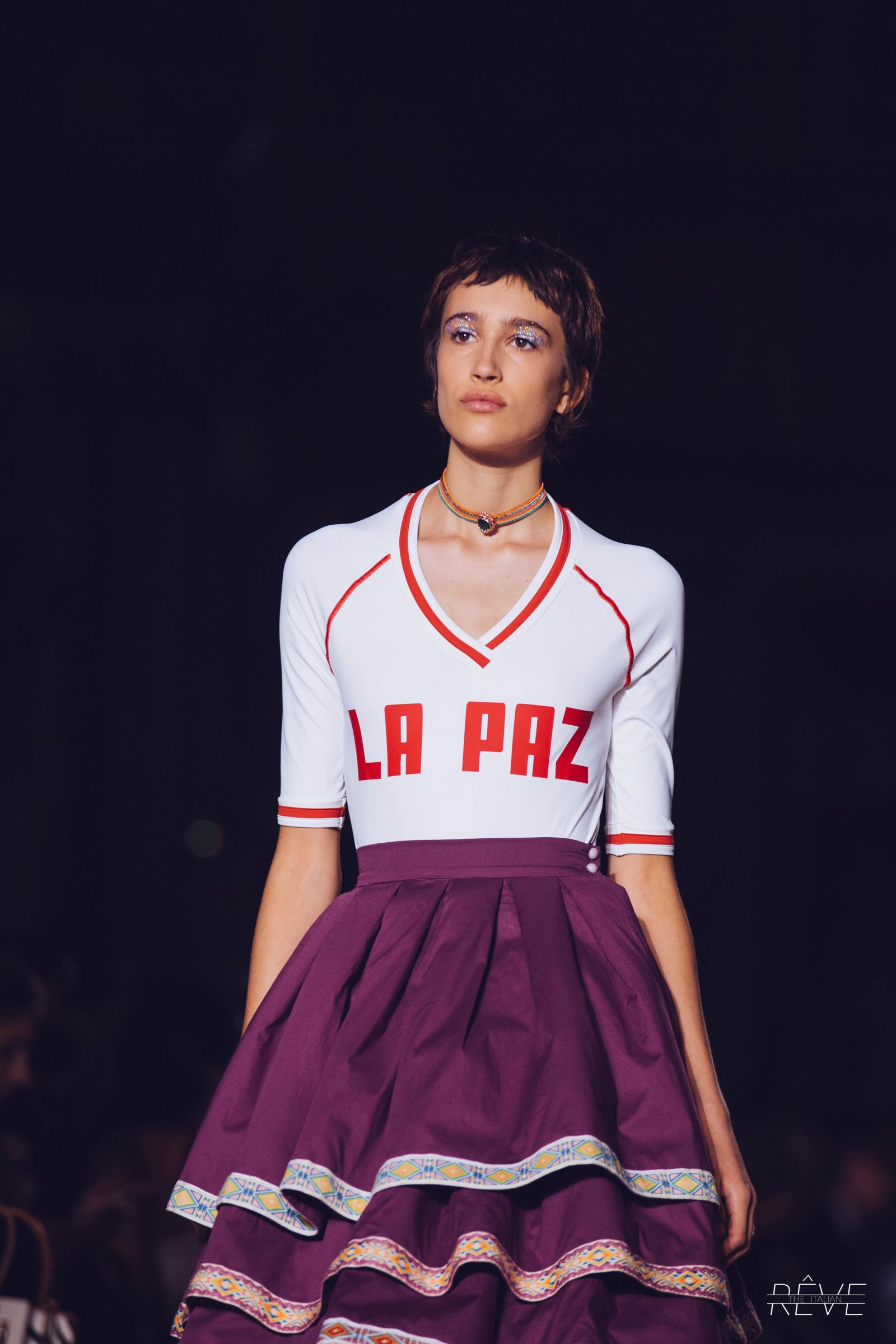 ___________
Stella Jean SS18 
Ricami Boliviani
___________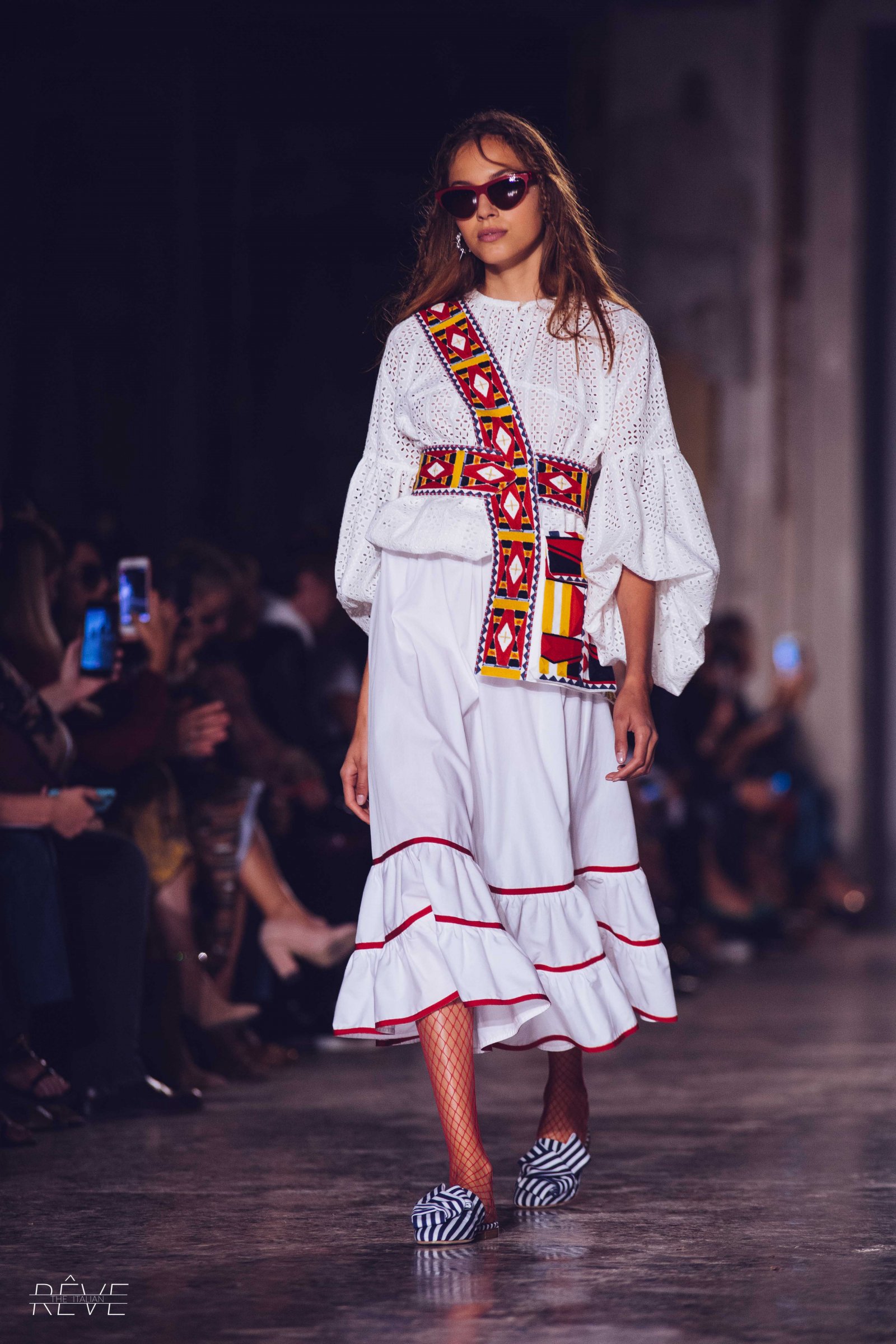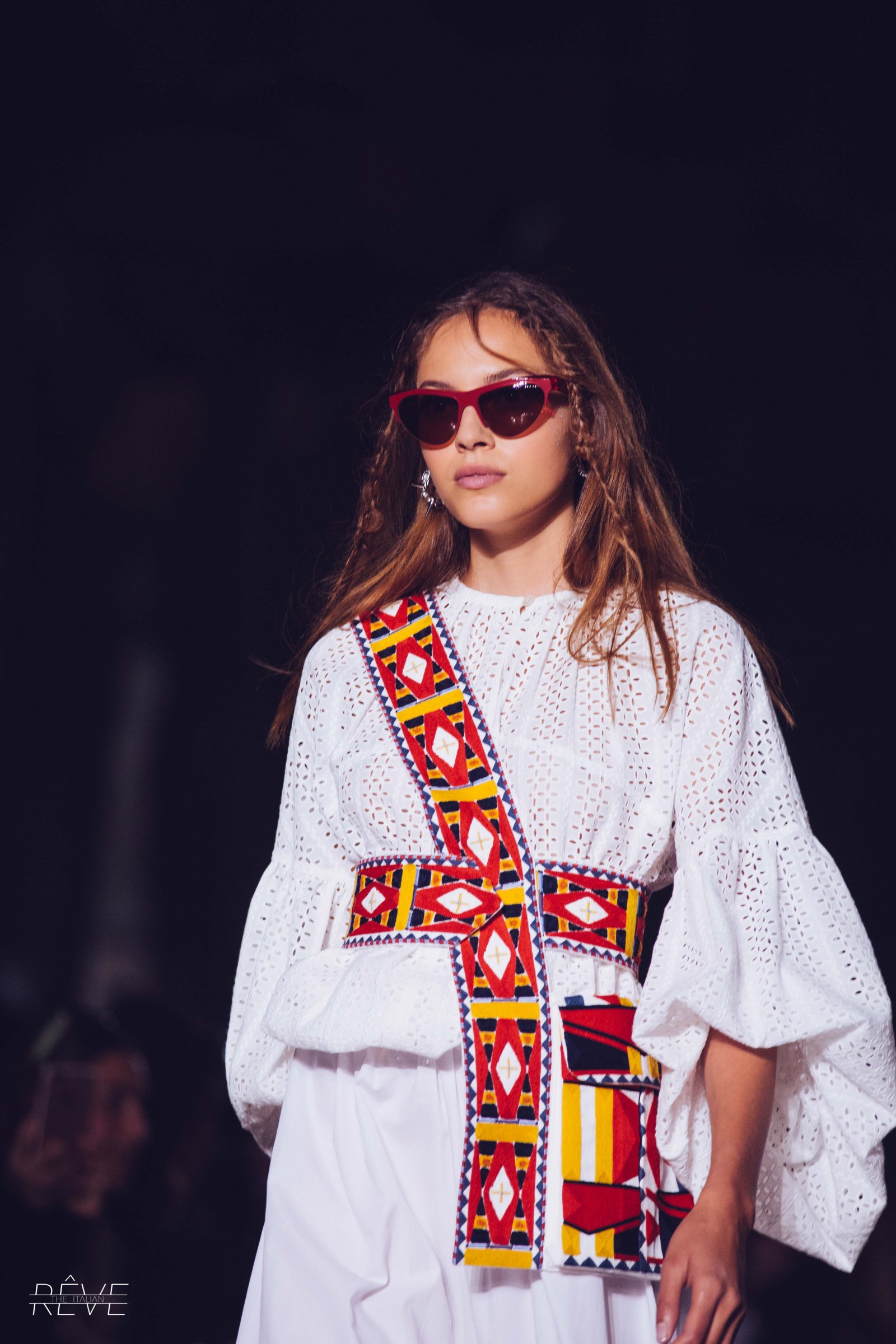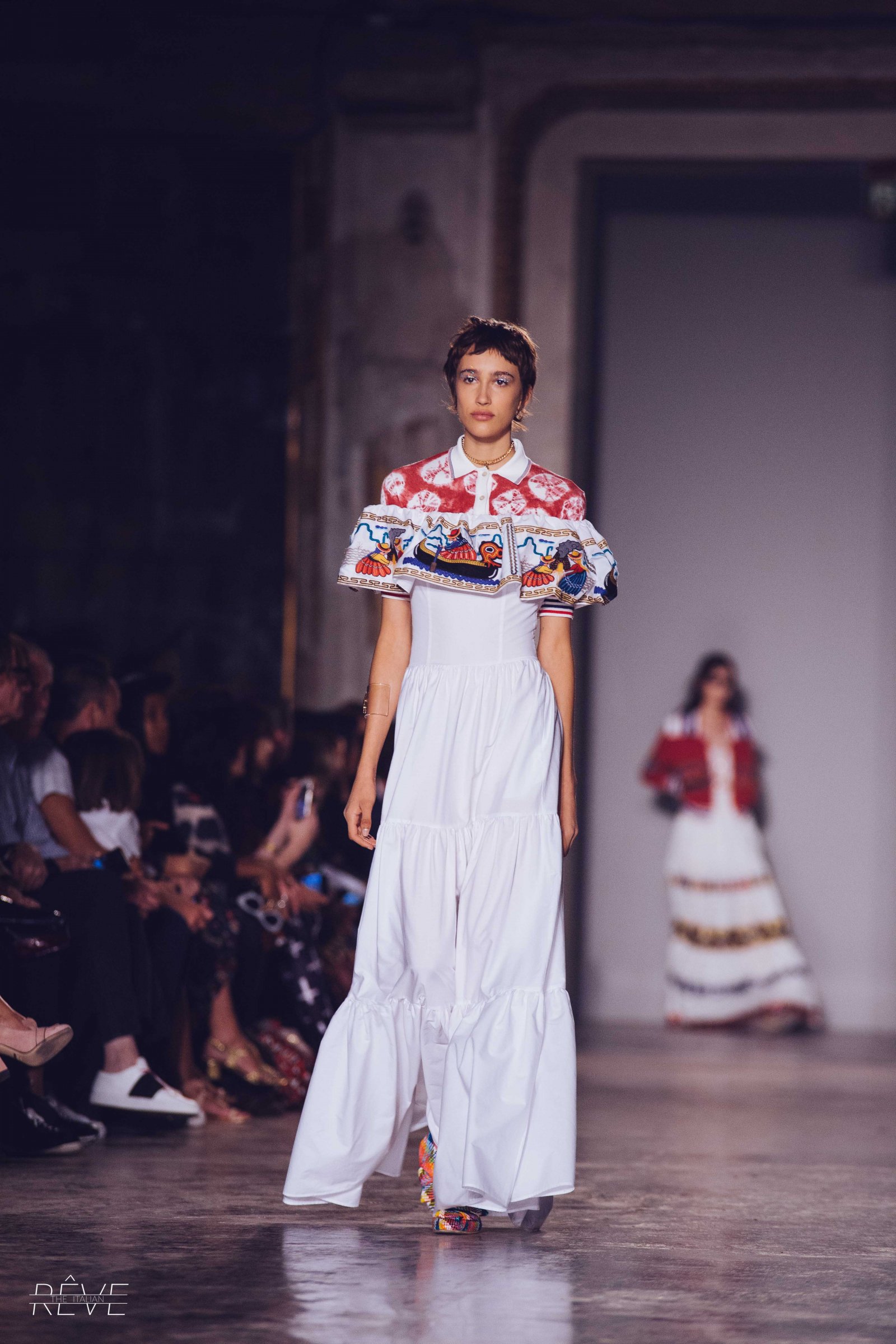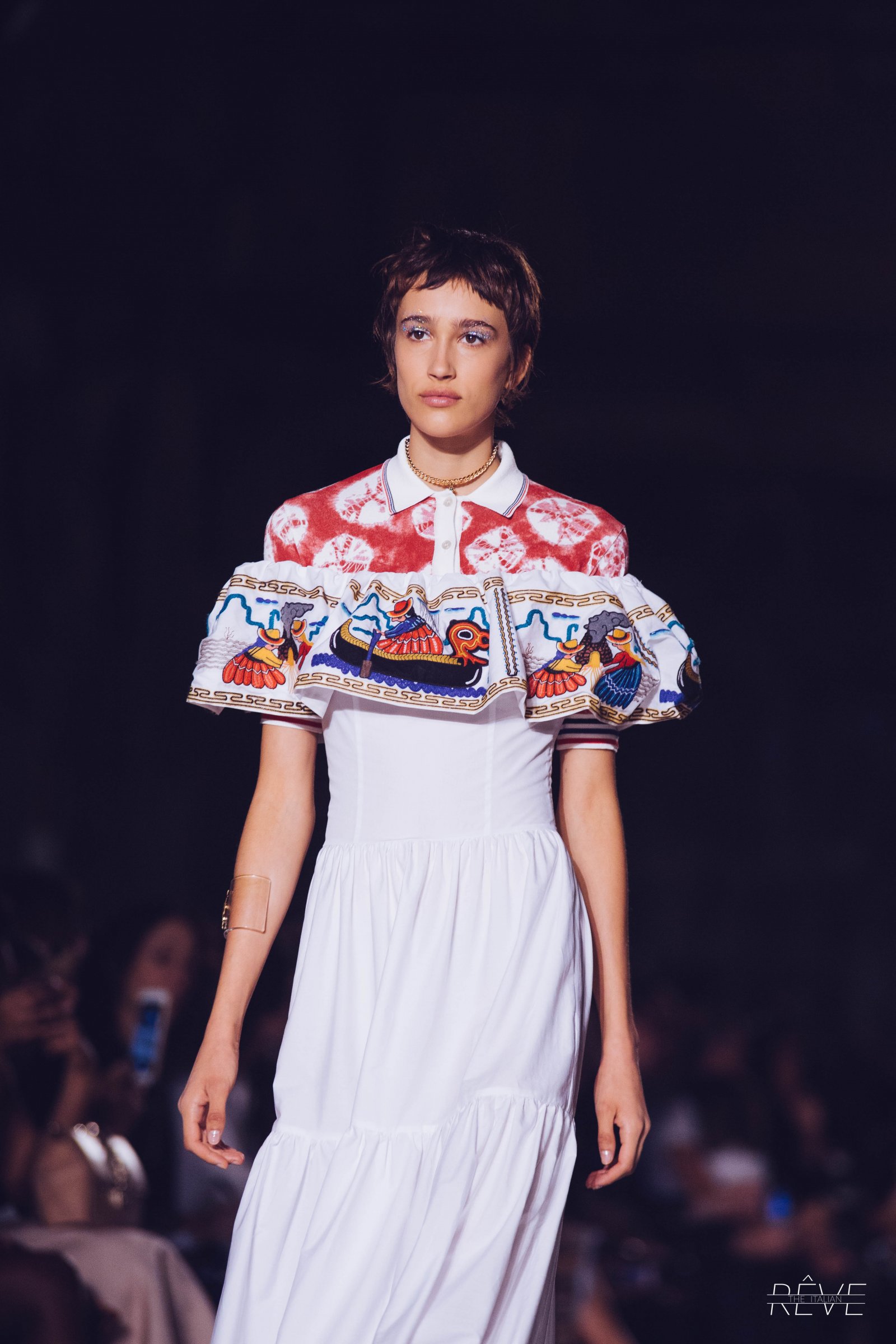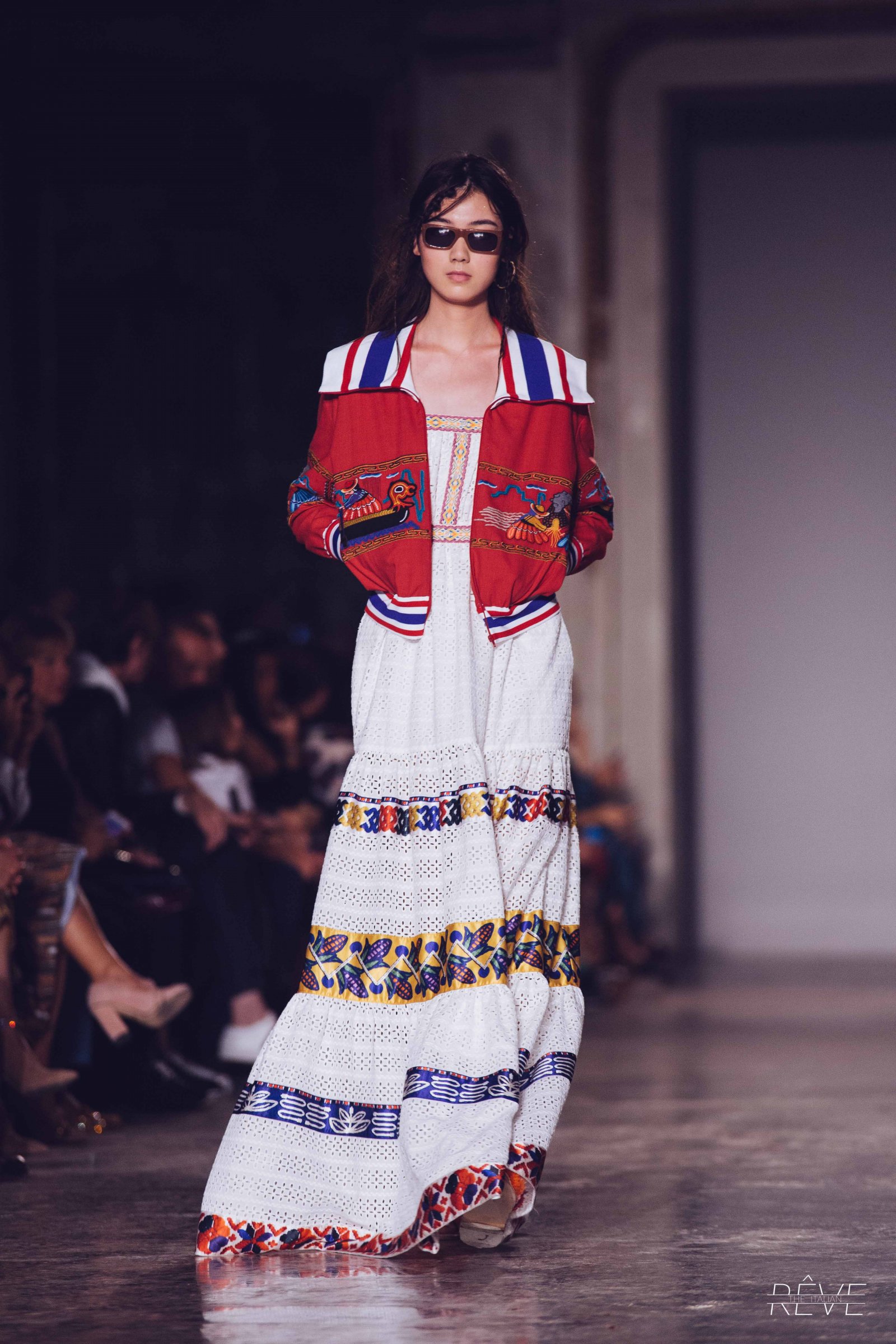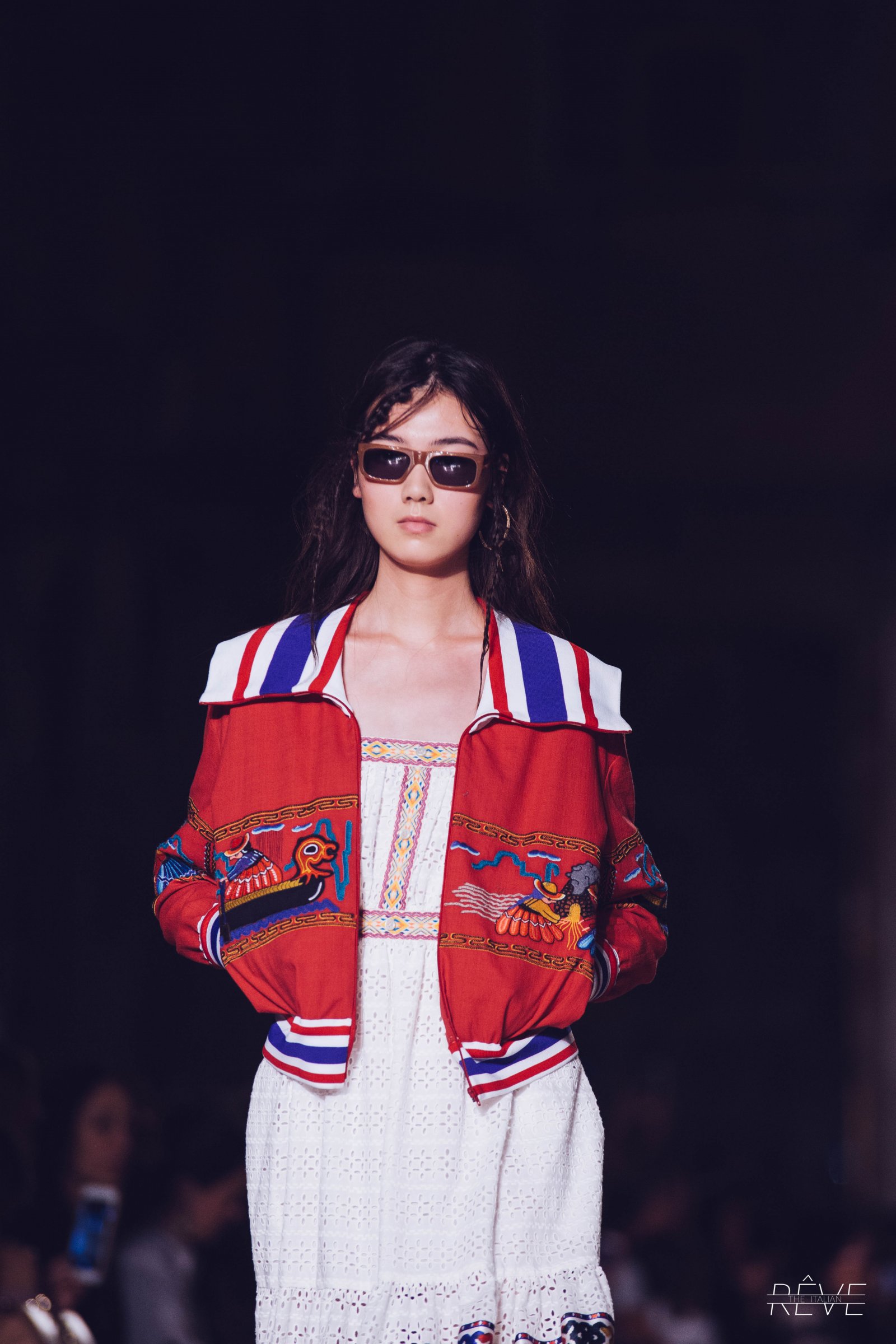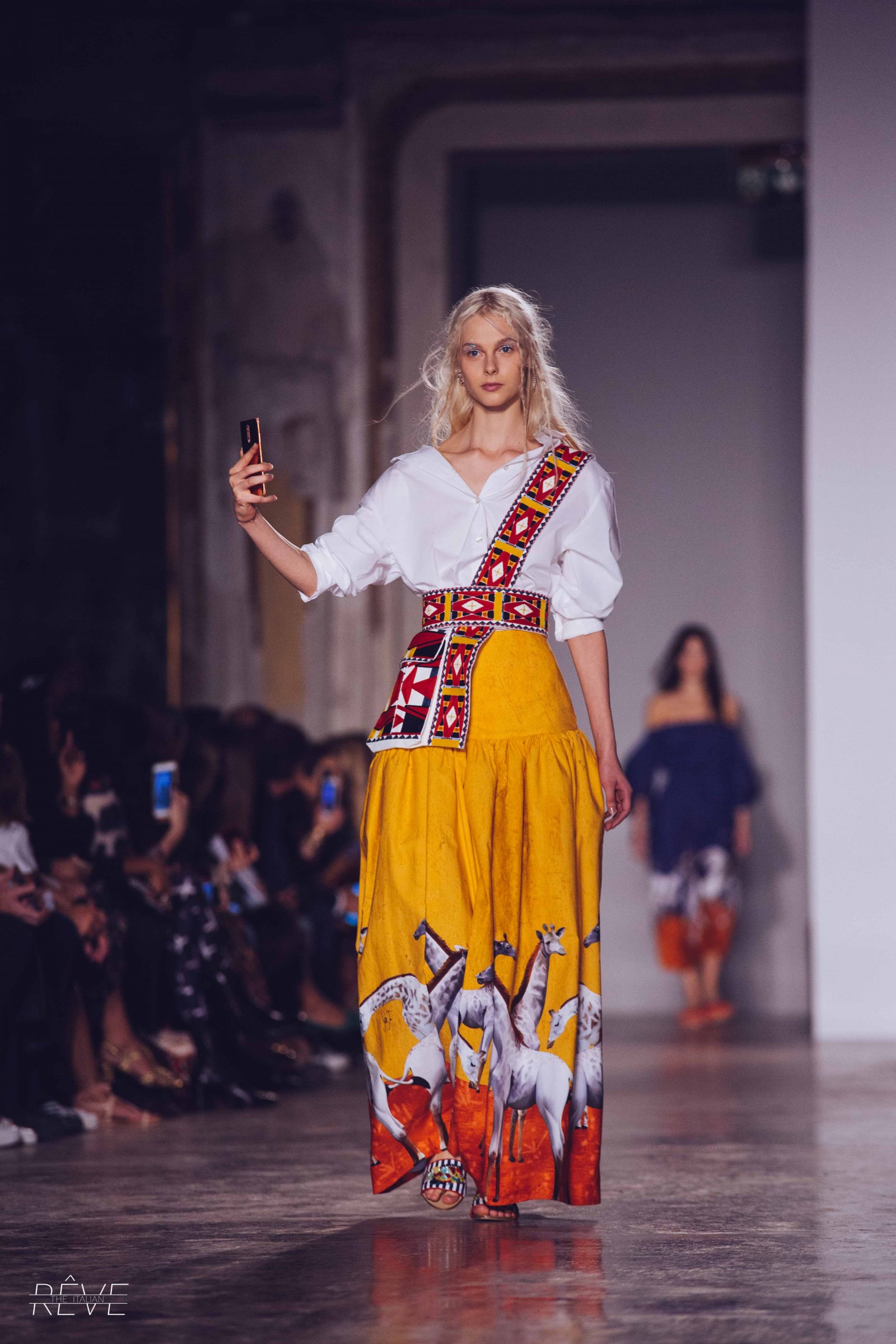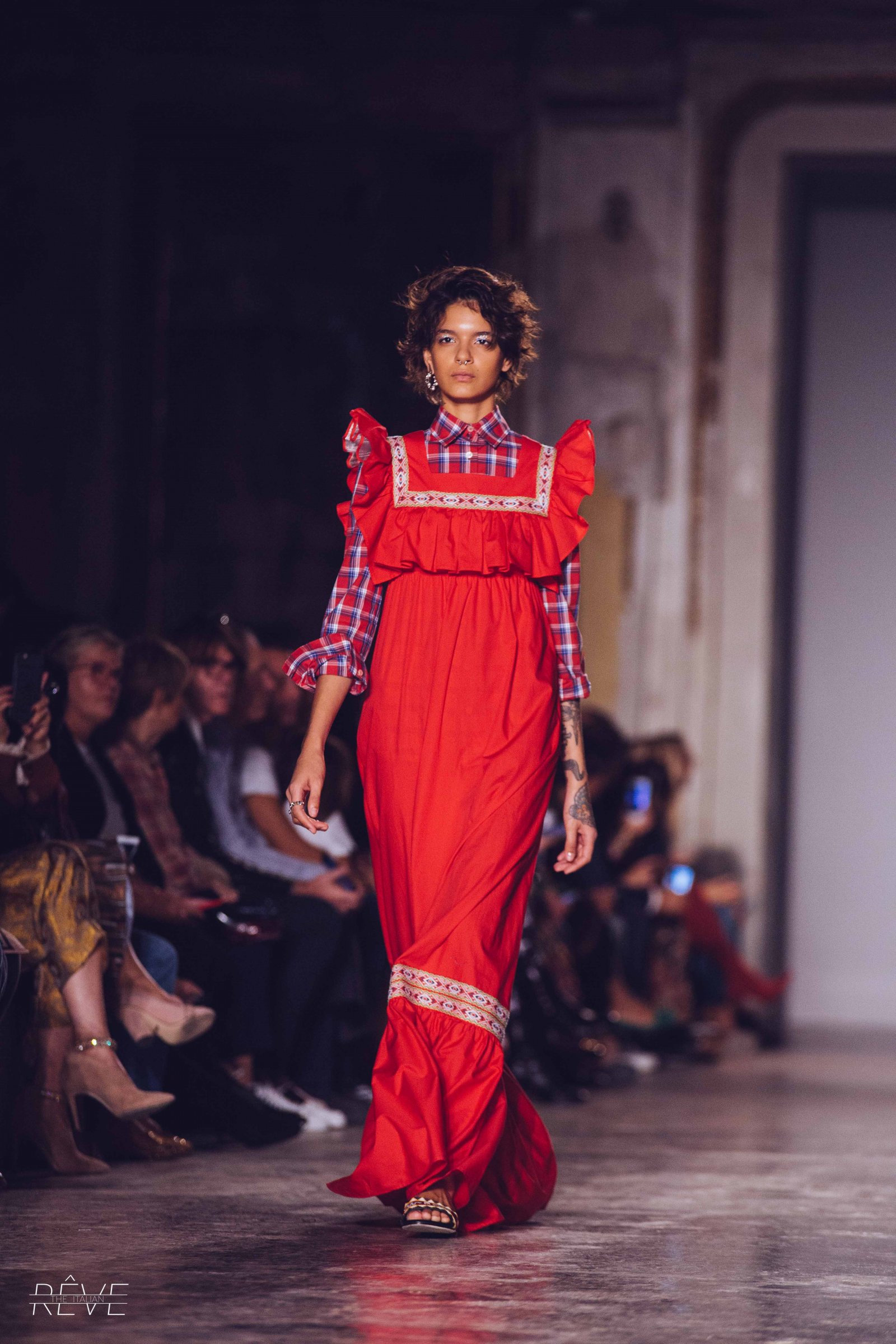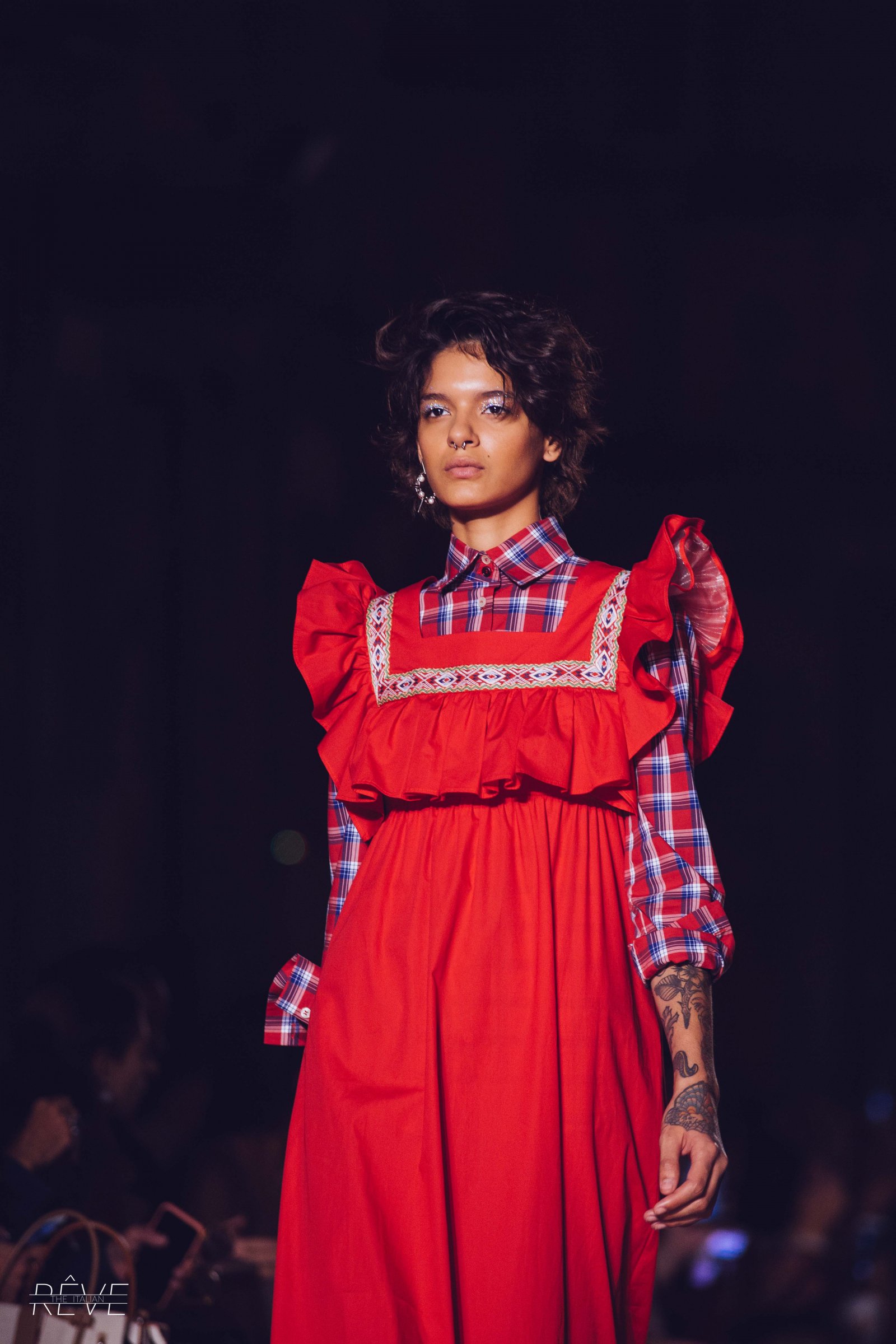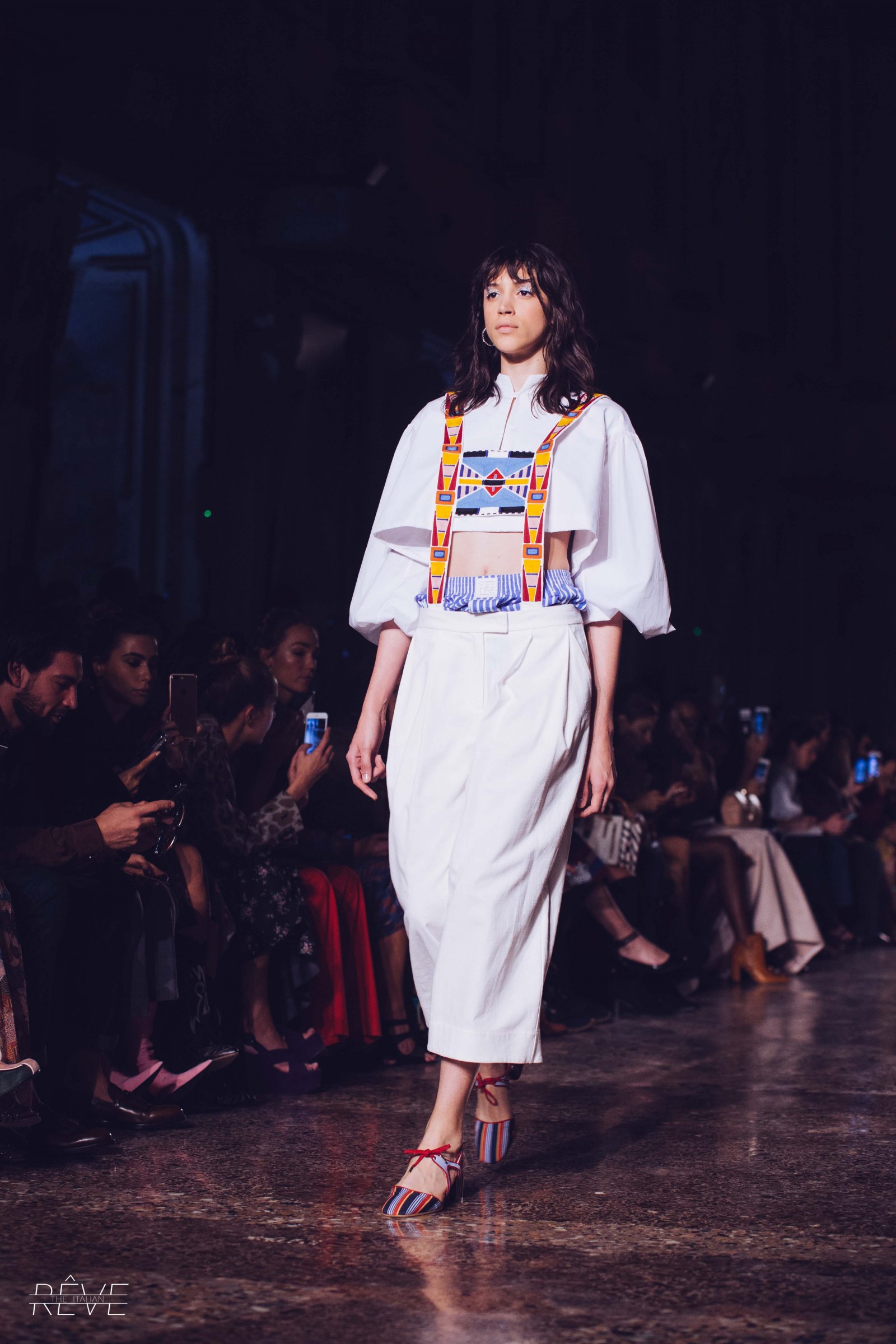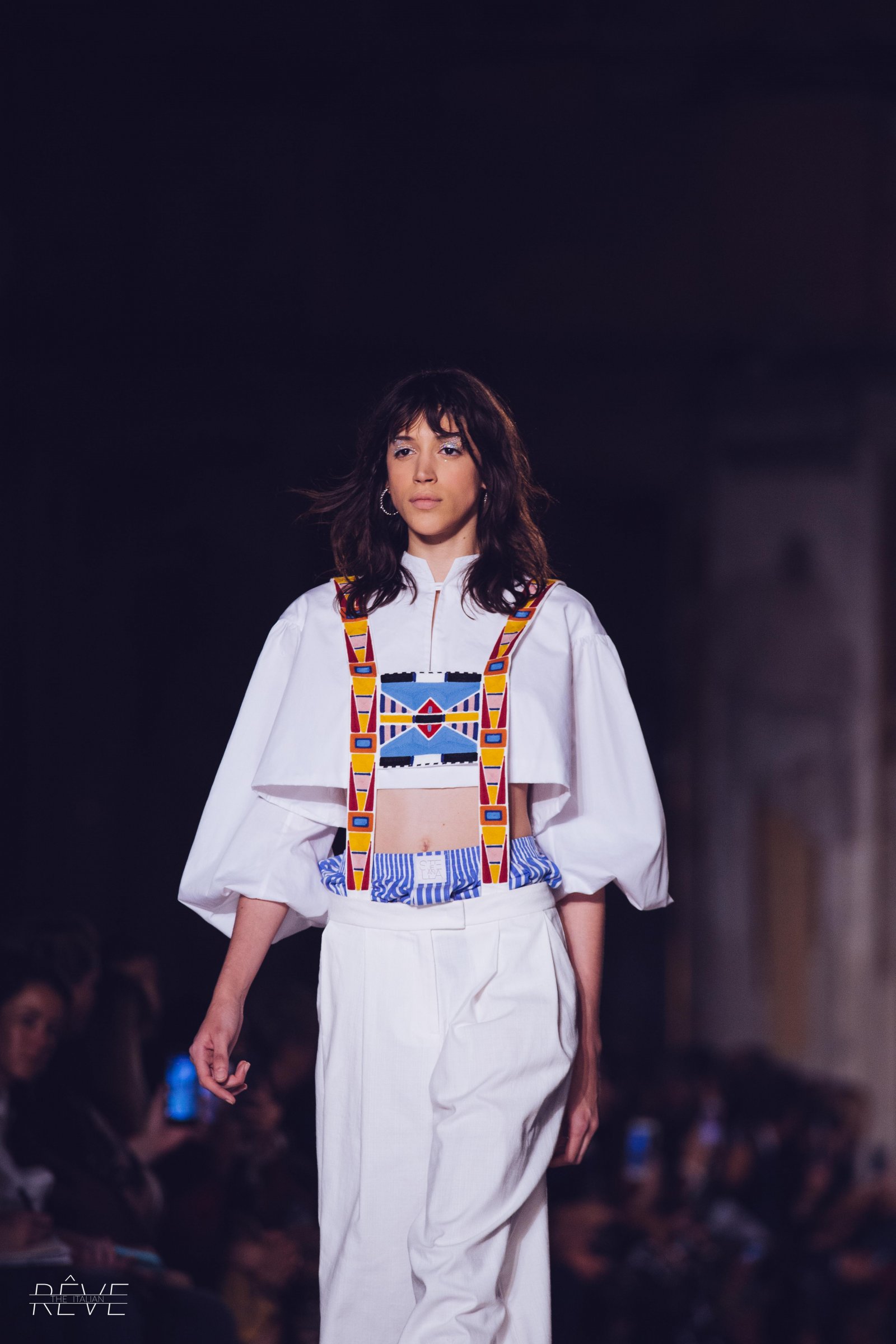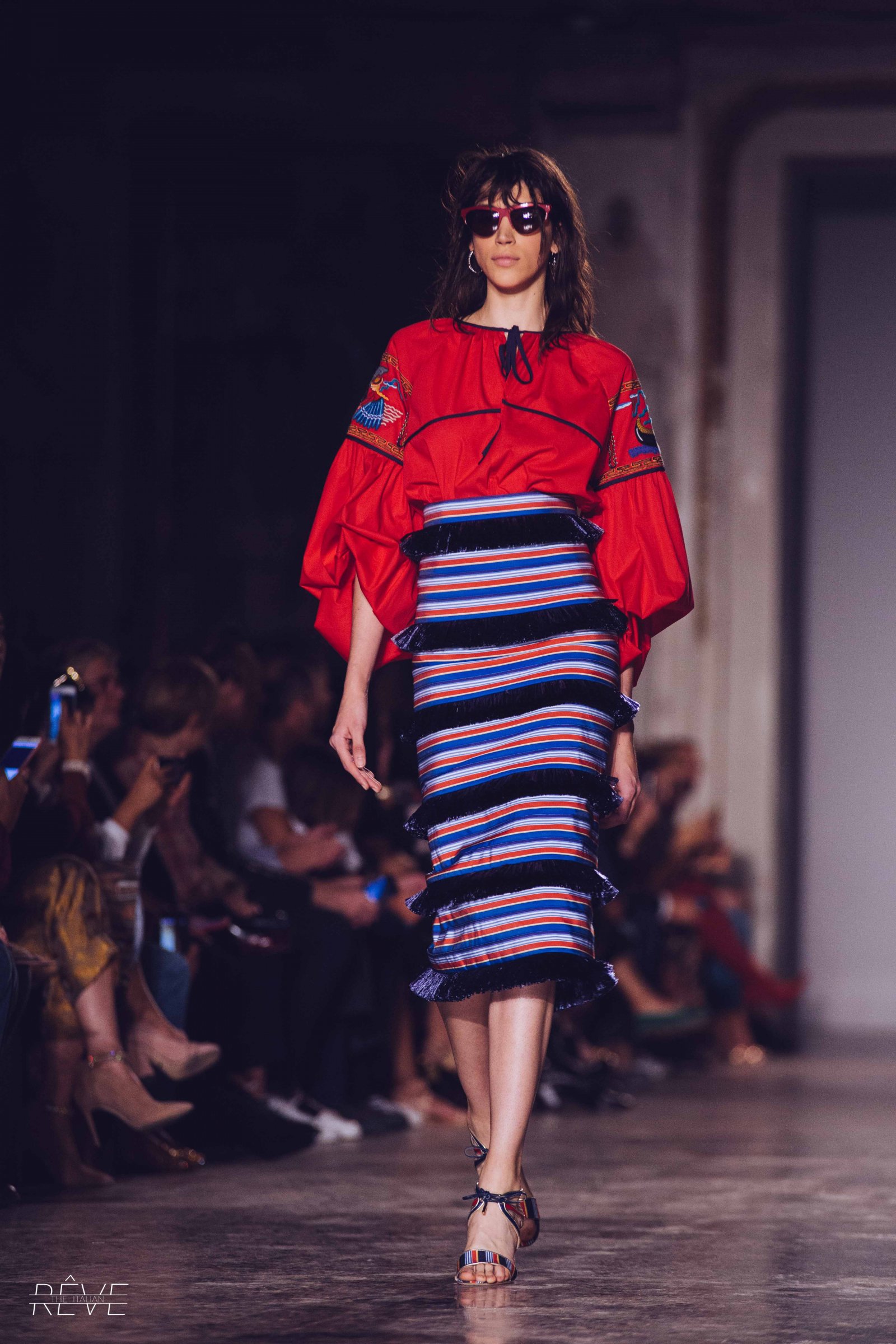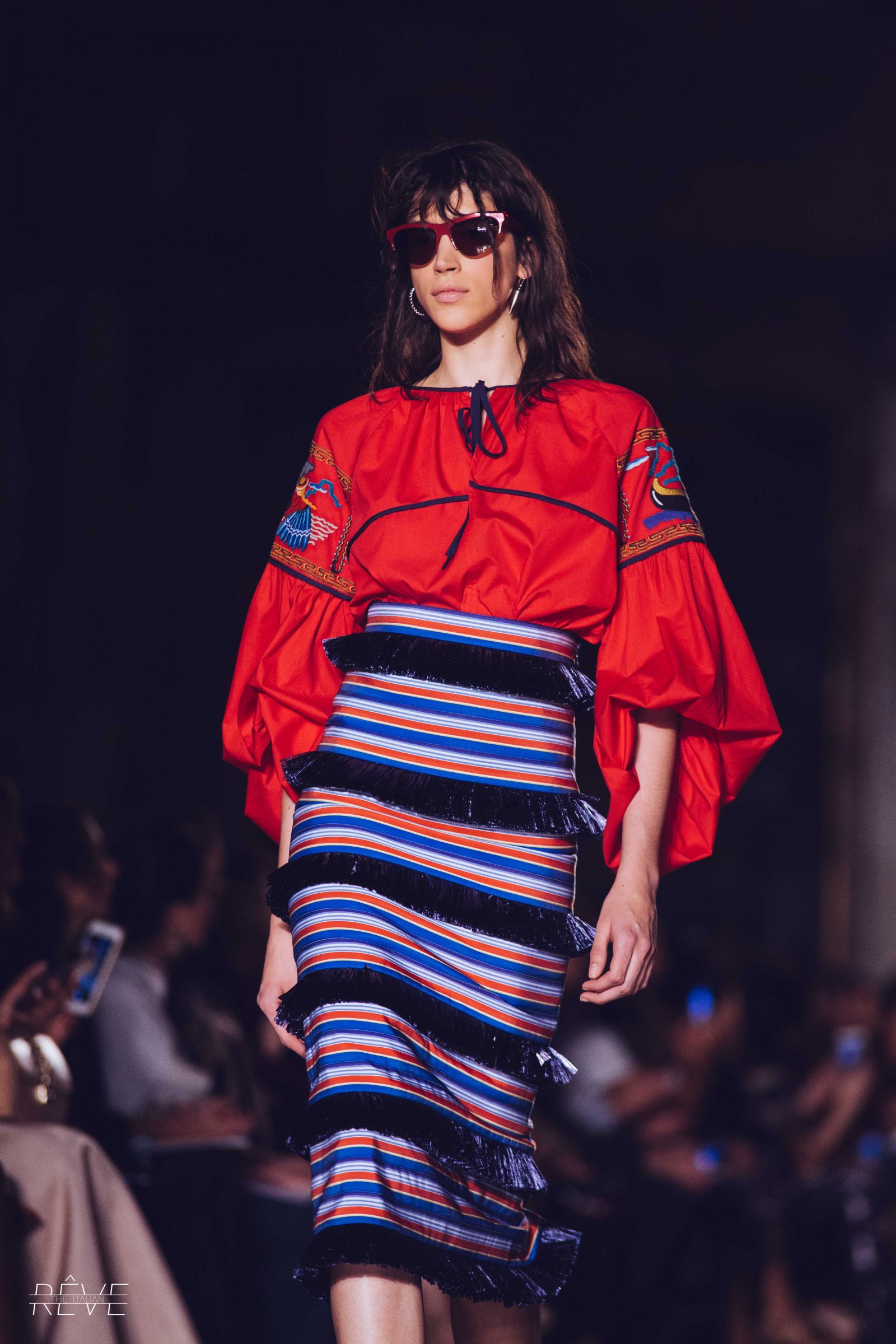 Stella Jean SS18 
Dettagli Fioriti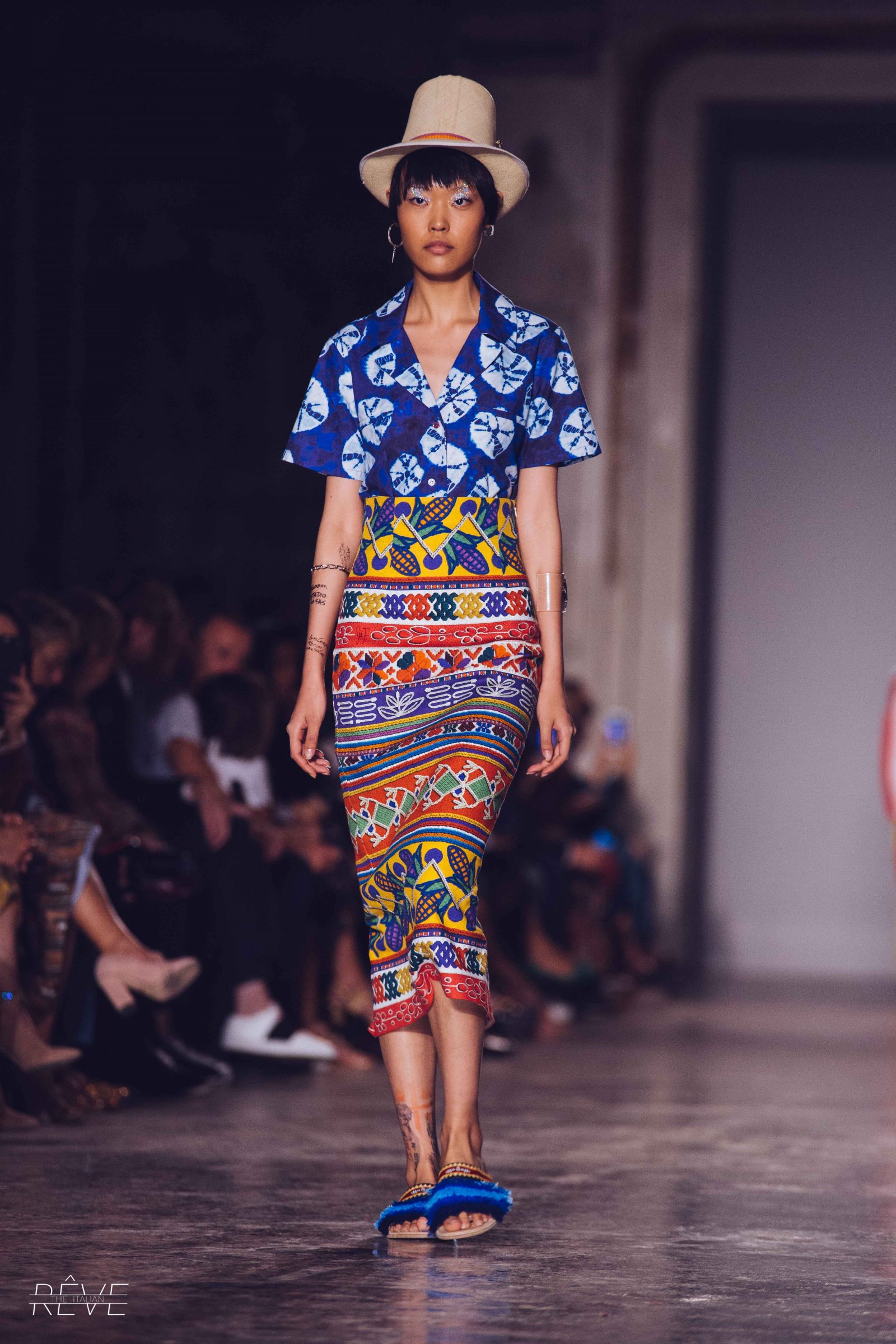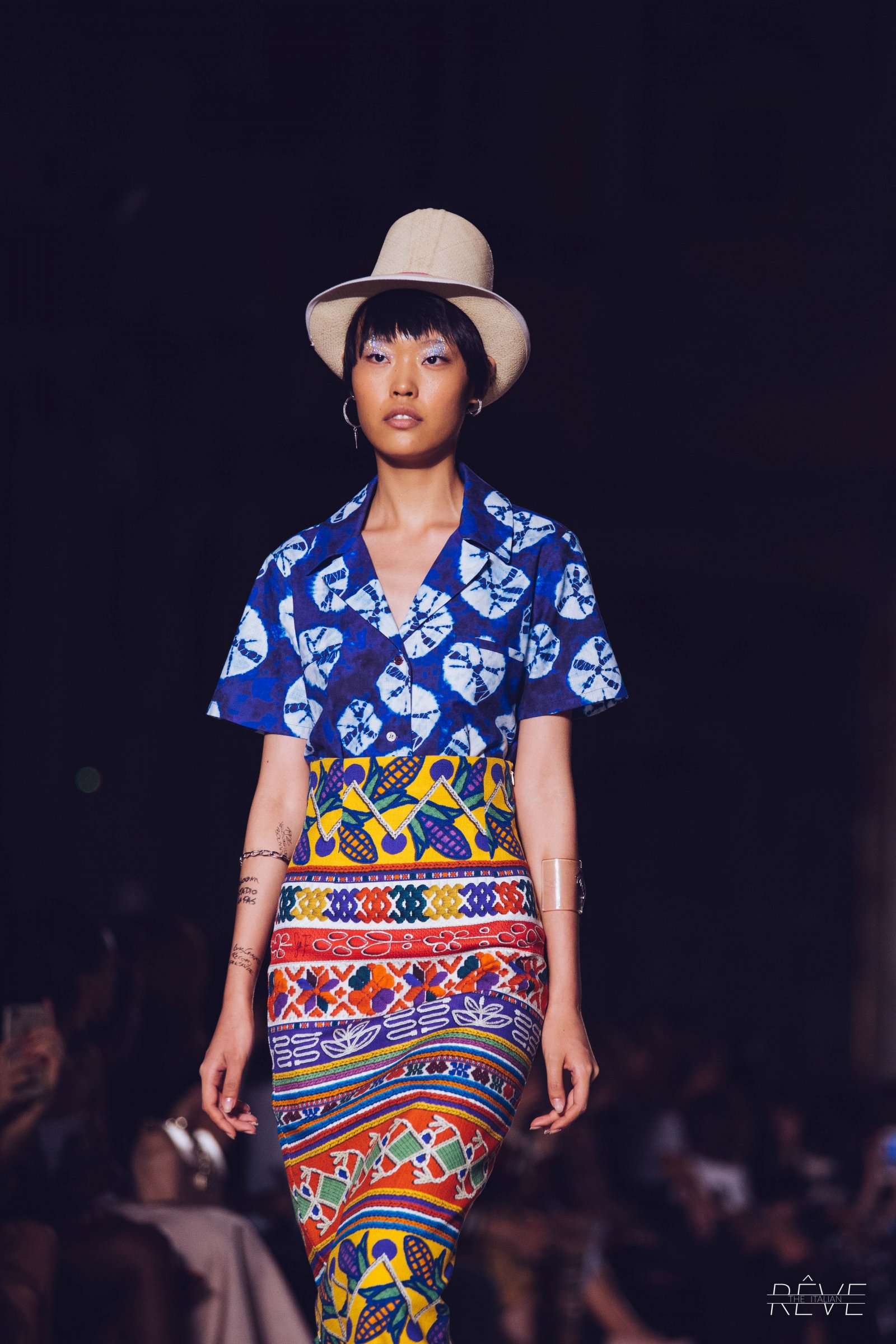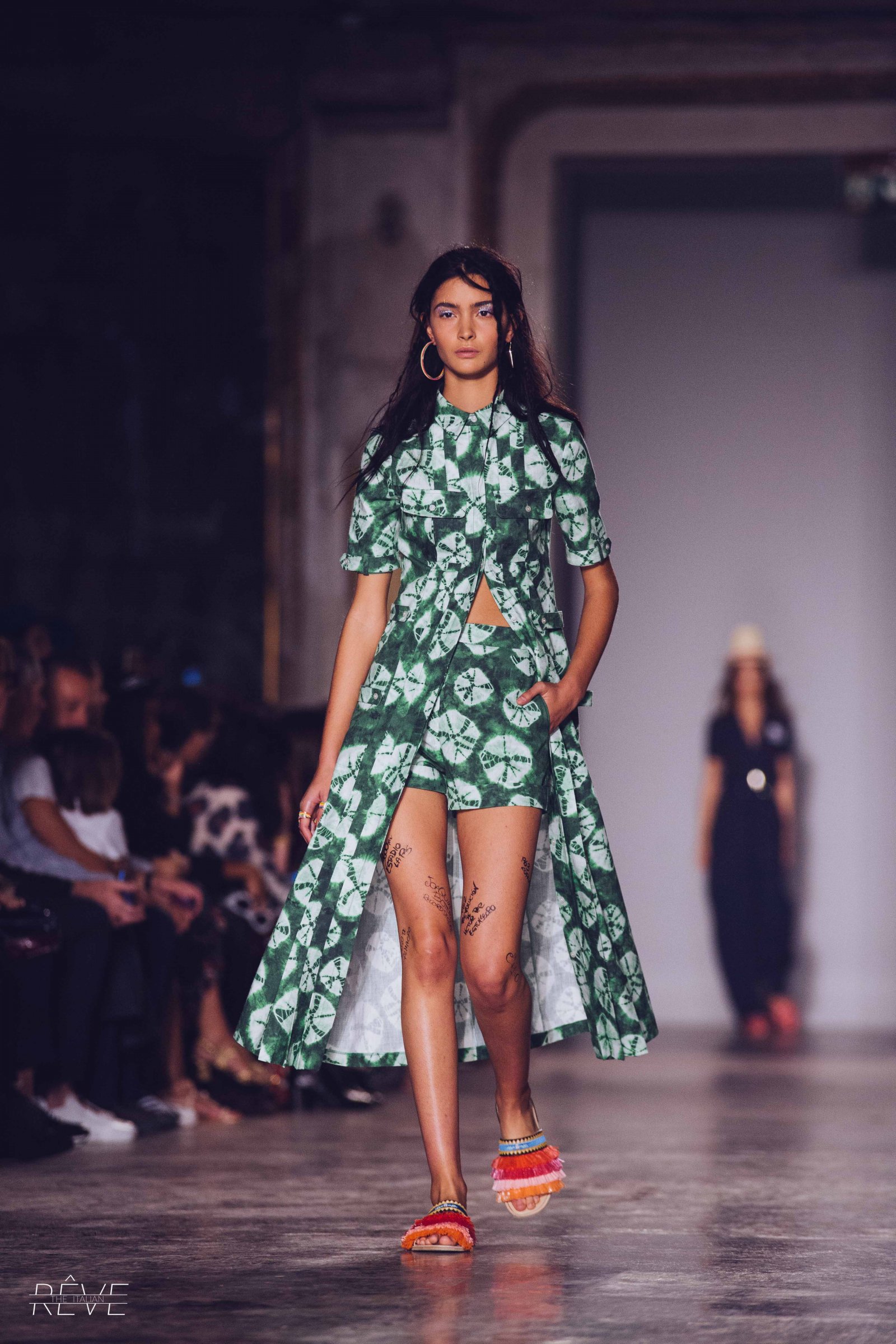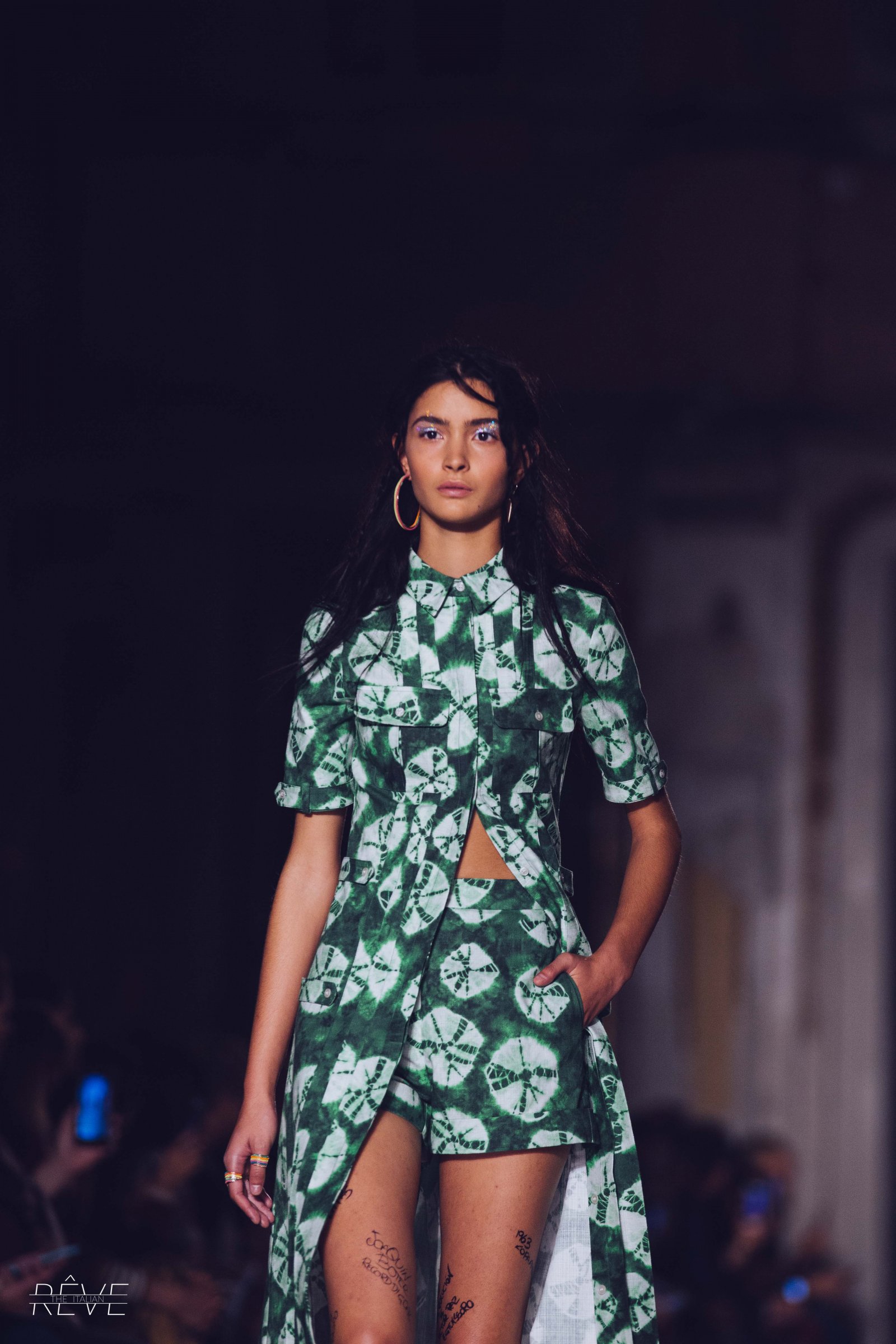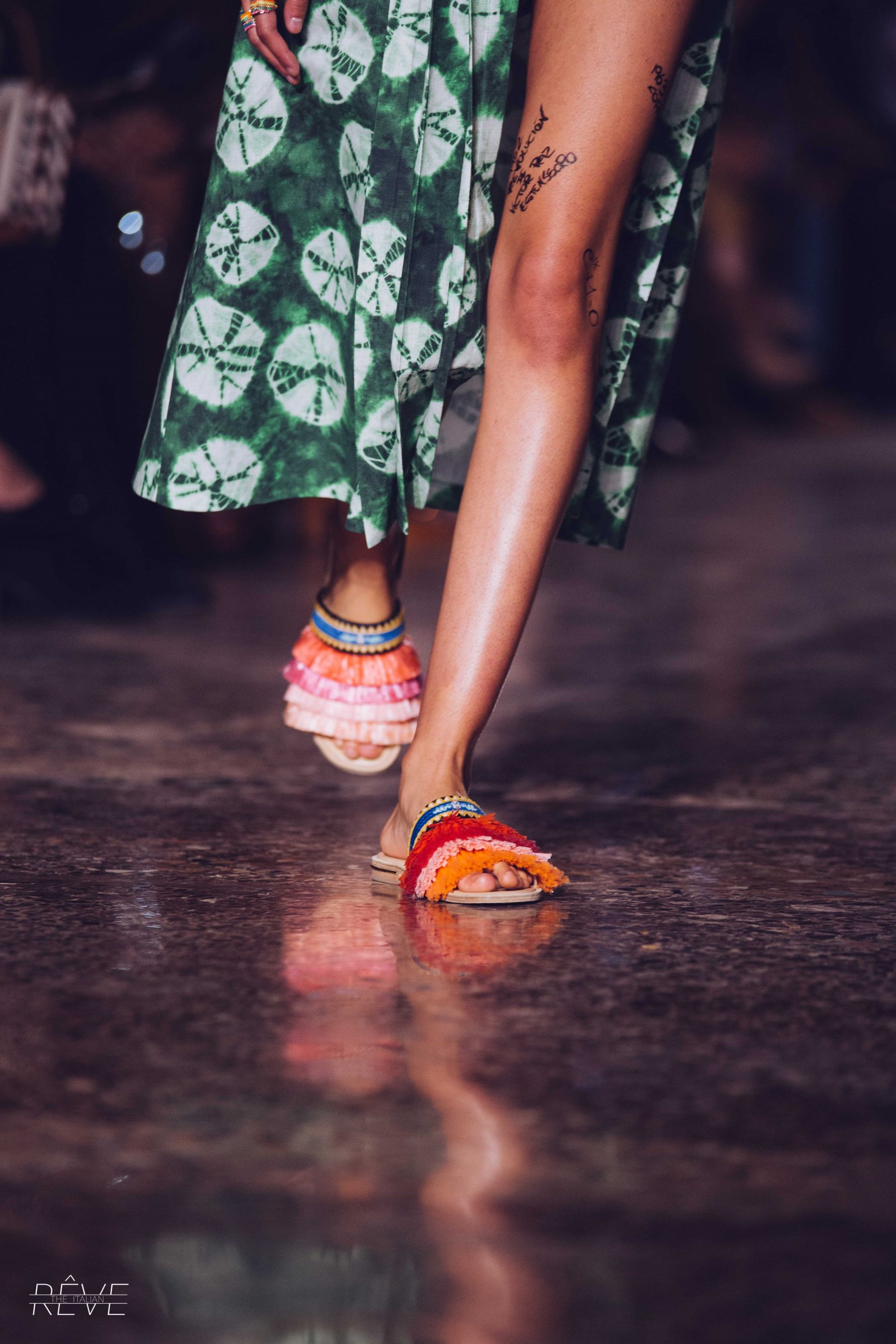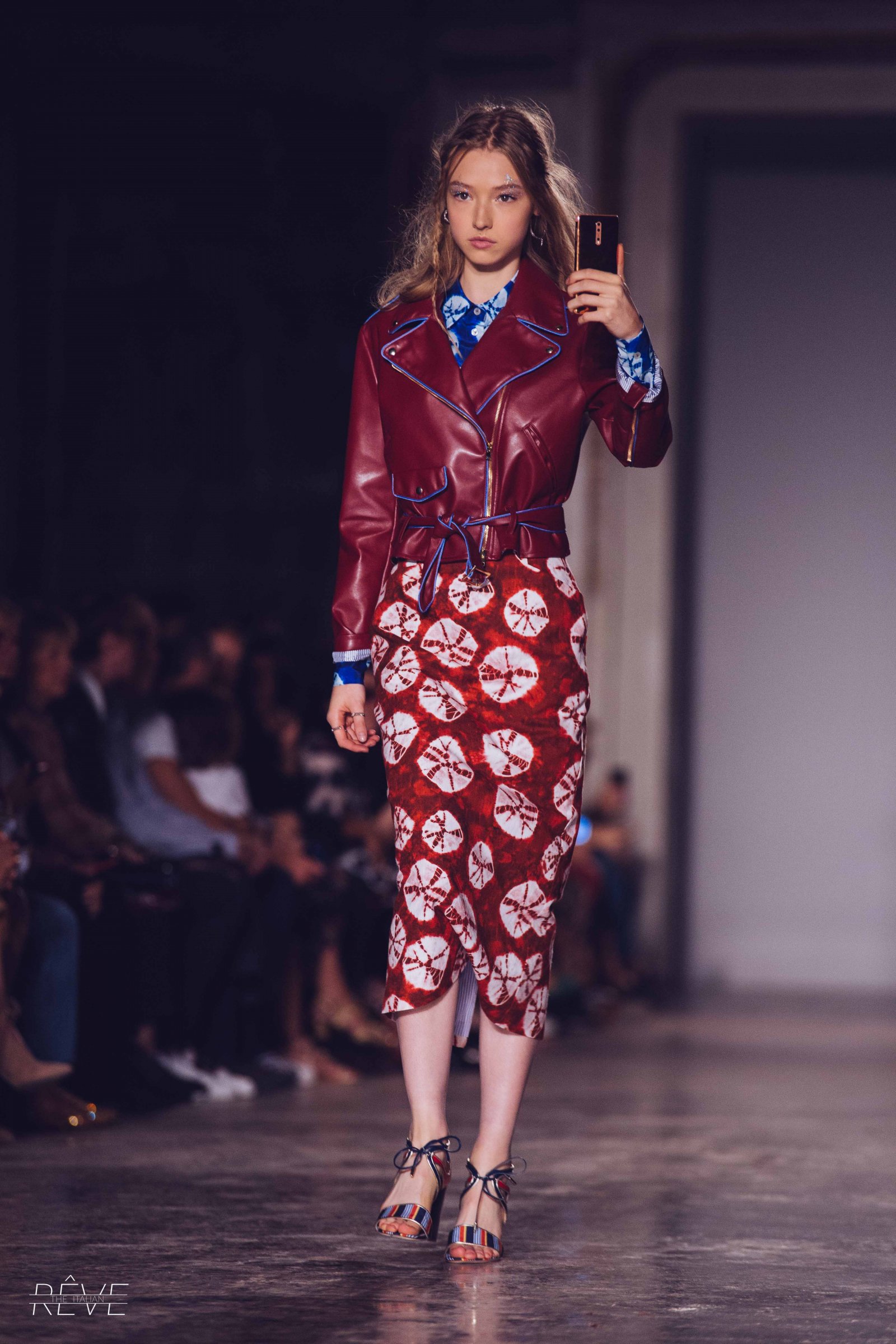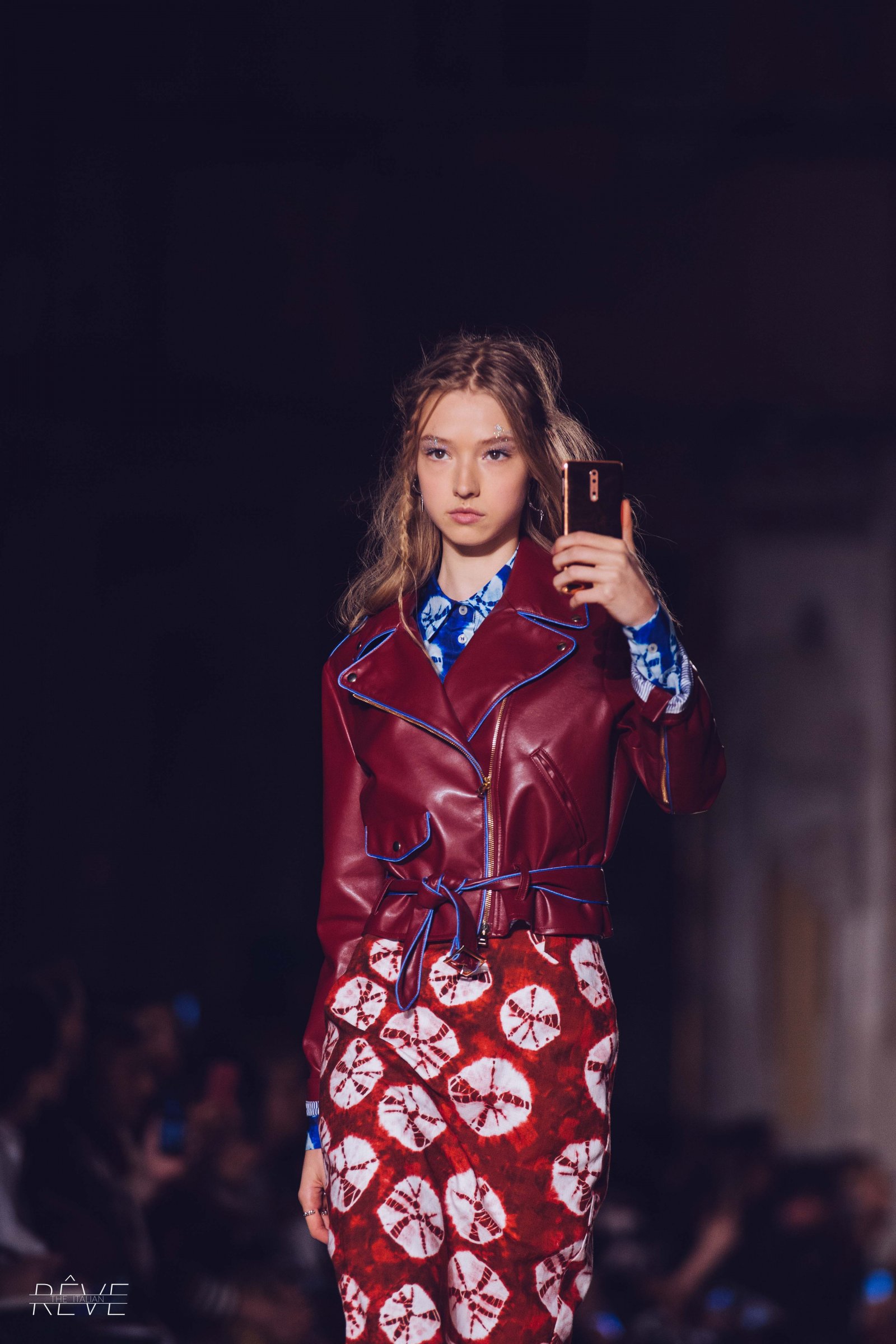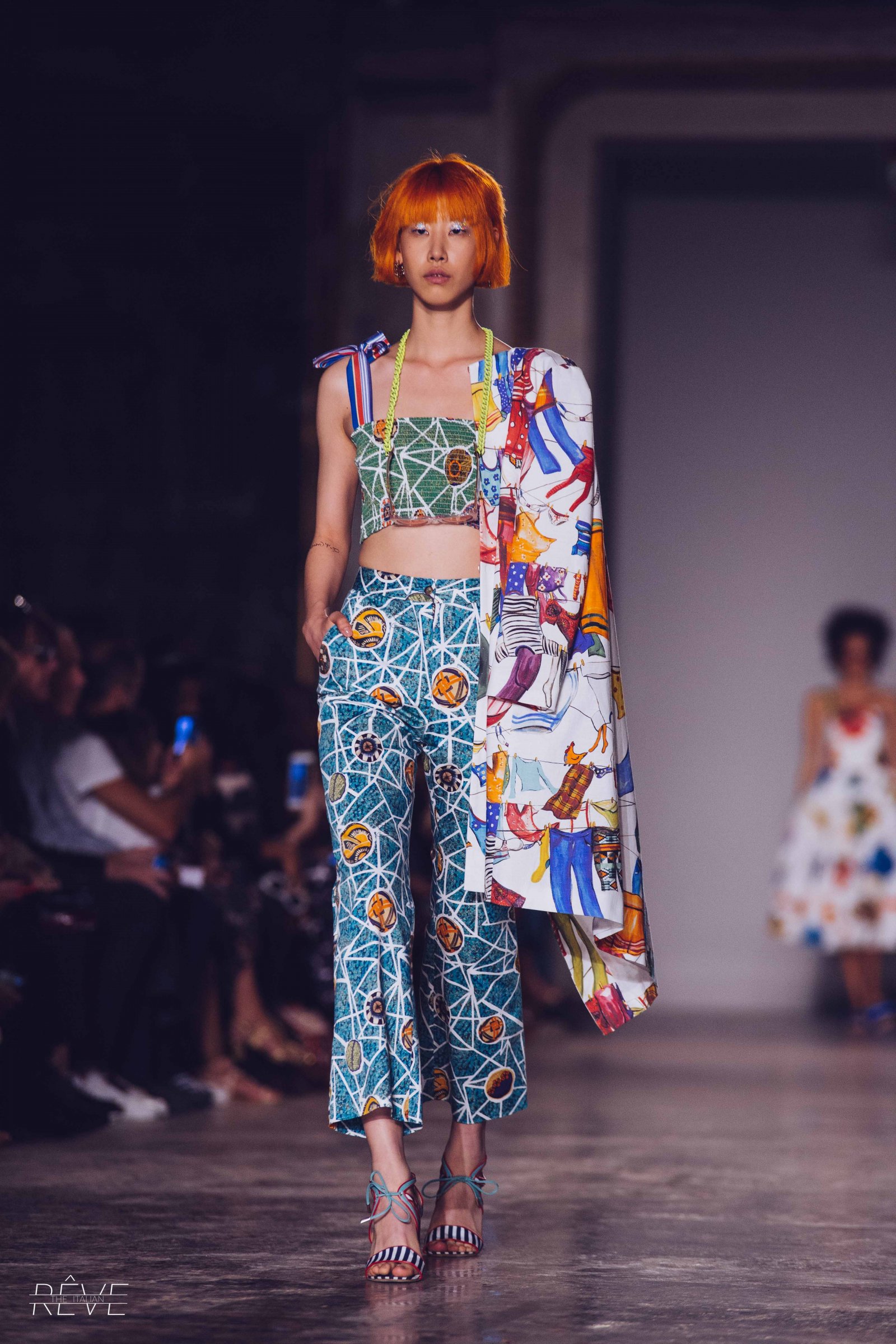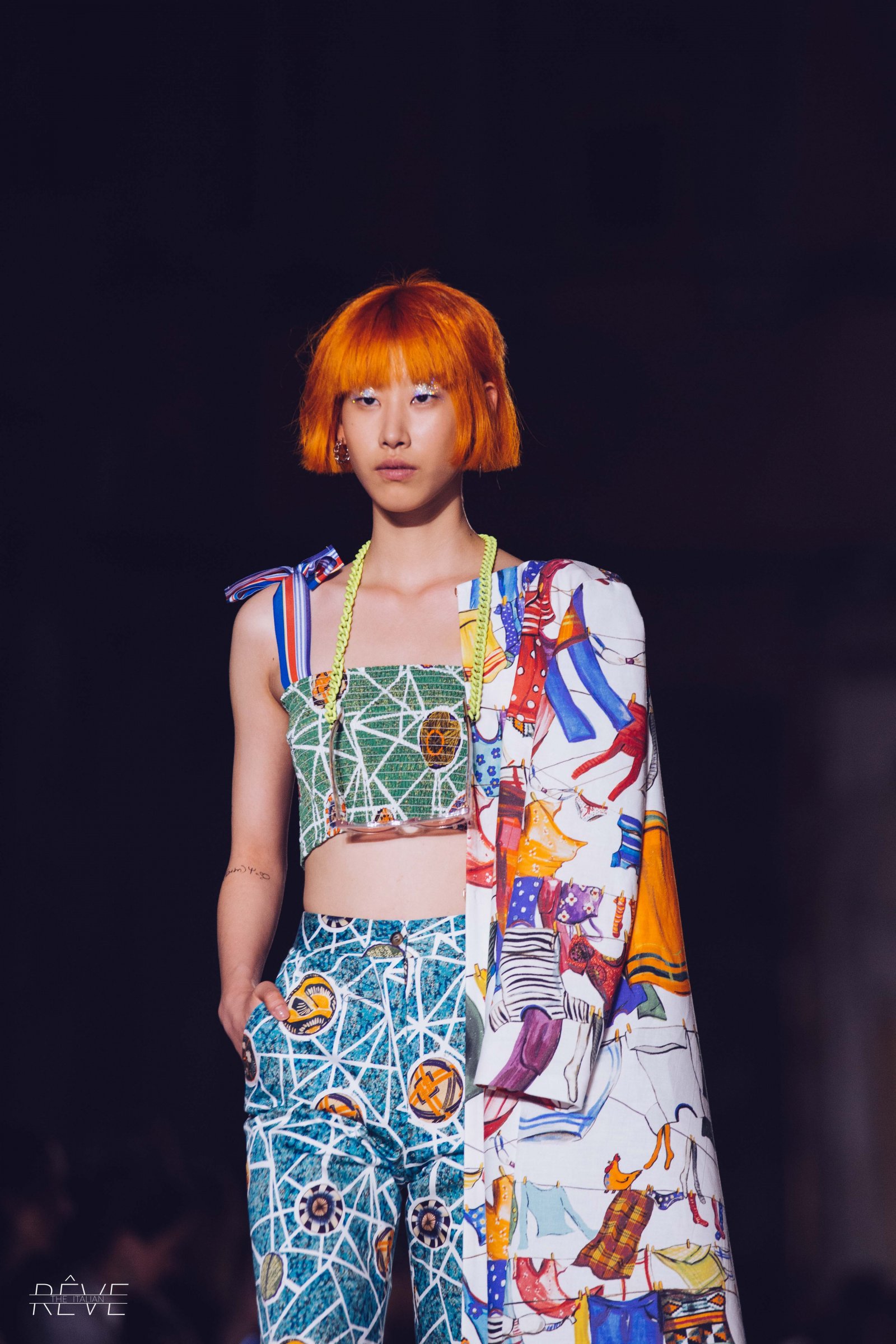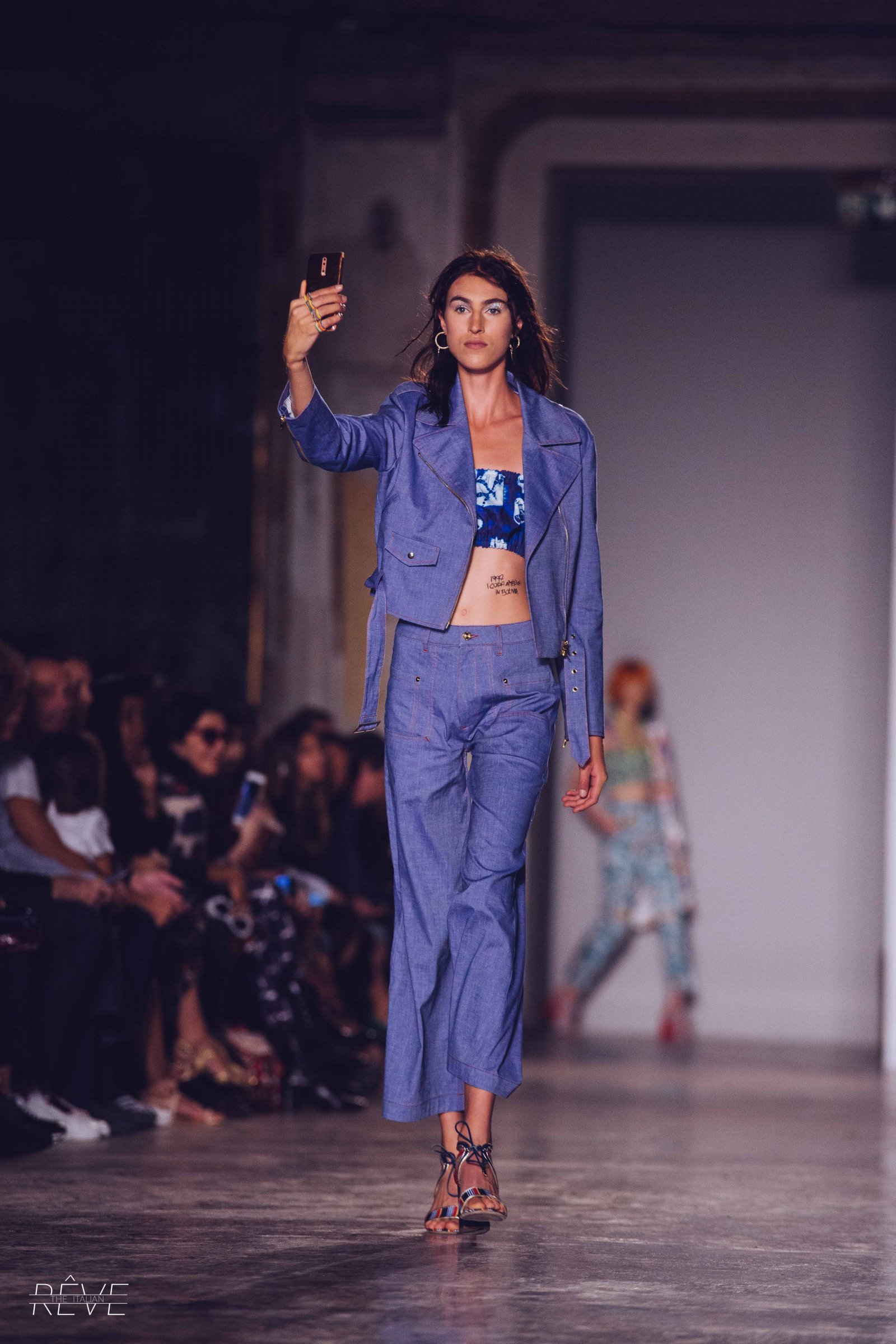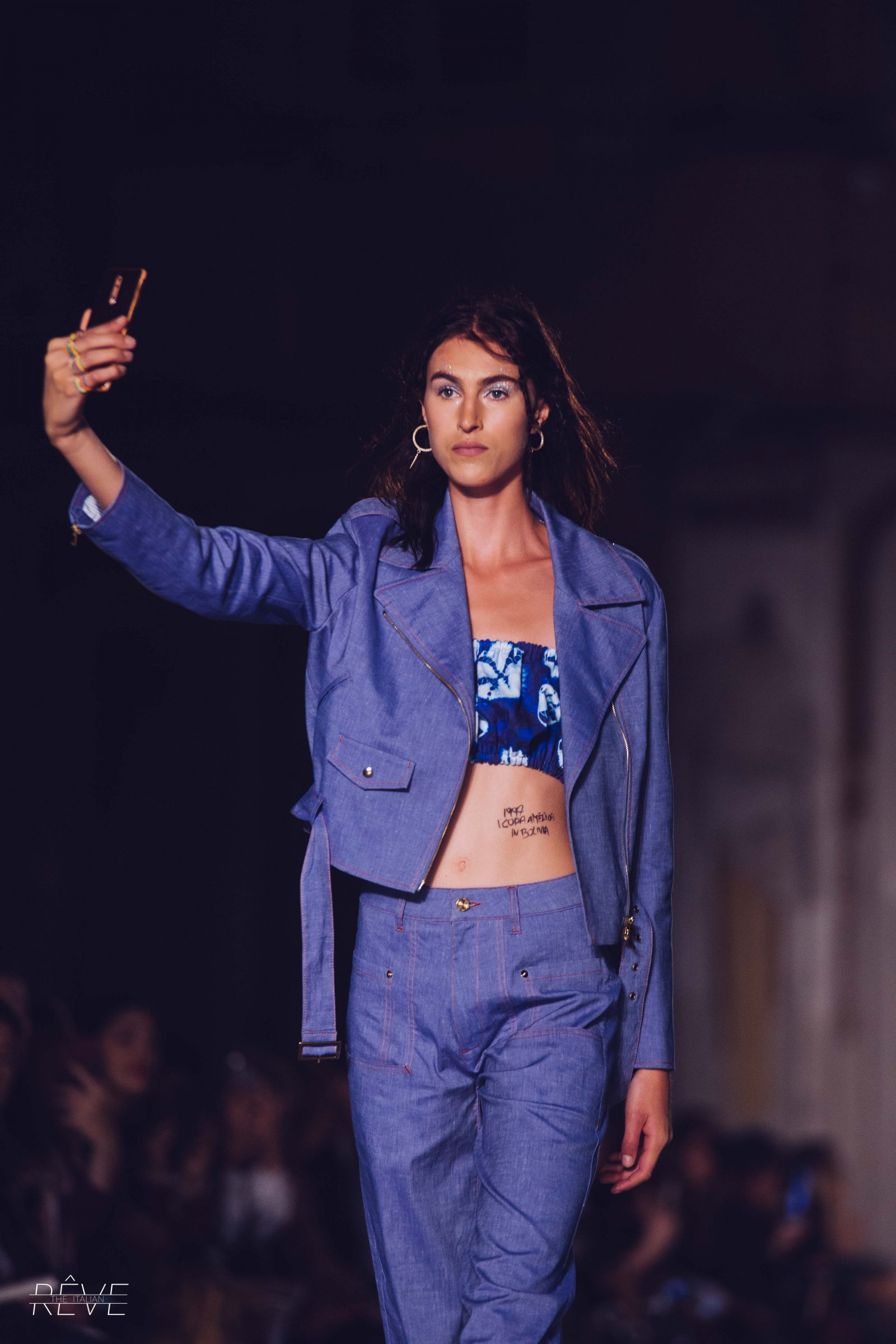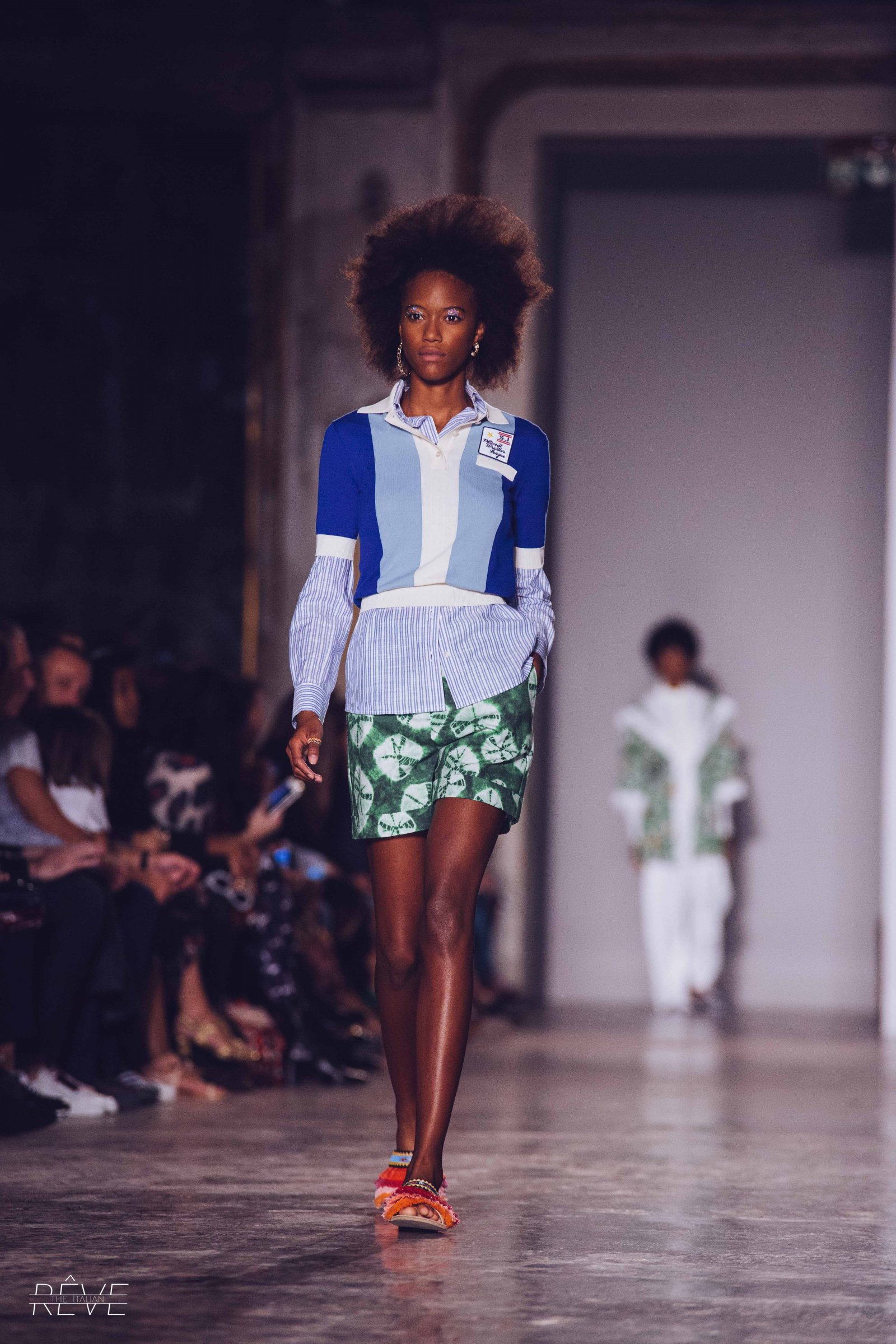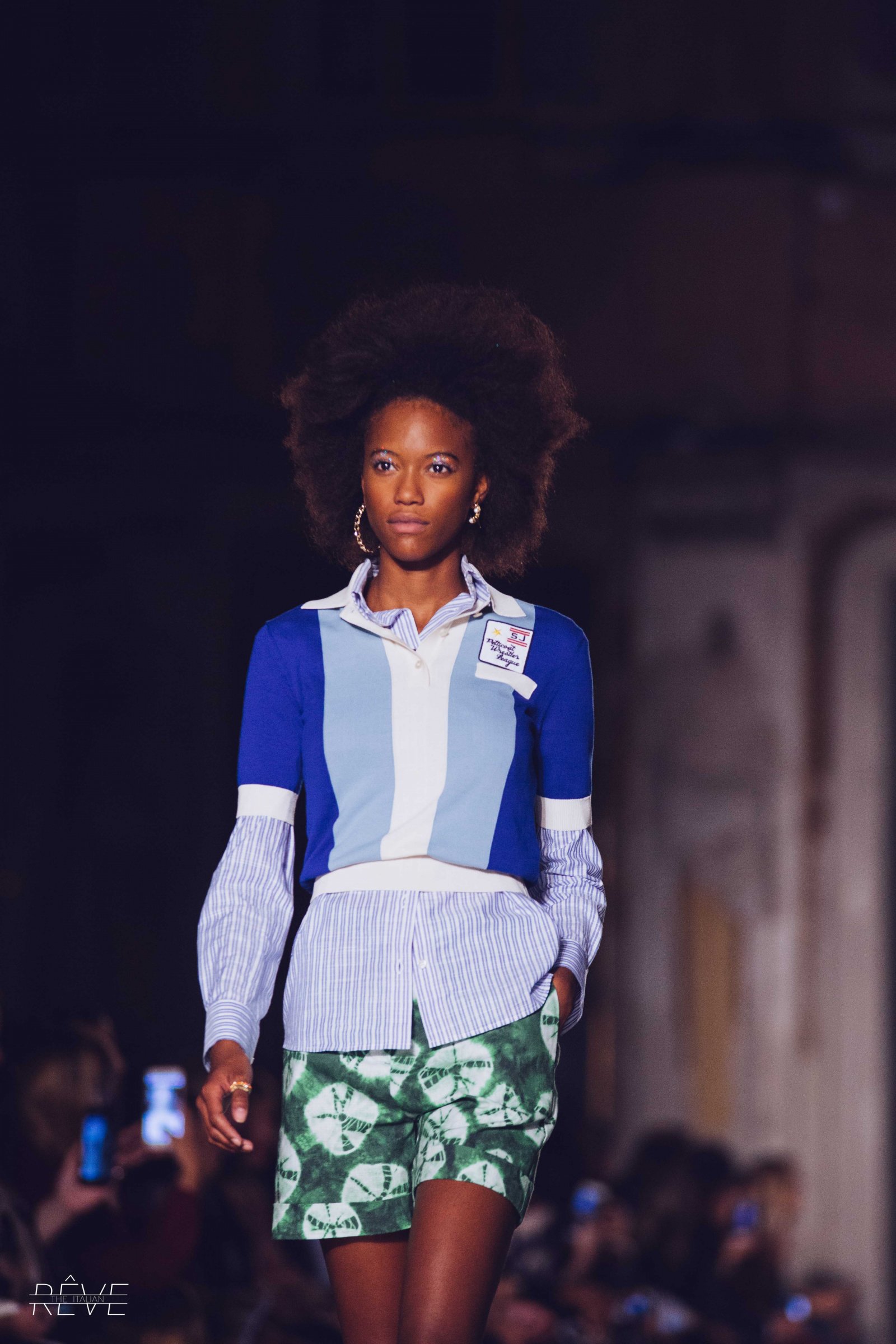 Stella Jean SS18 
Casual Chic