Adapted from Lewis Carroll's original story, the movie sees an older Alice Kingsleigh interpreted by Mia Wasikowska who returns from exploring the high seas to be greeted by her friend Absalom the butterfly (Alan Rickman), who tells her that she has been away too long and she is needed back in Wonderland.
The Mad Hatter, interpreted by Johnny Depp is in trouble, and Alice must find a way to travel back in time in order to save him: his red hair is turning white and his eyes are now black and deep.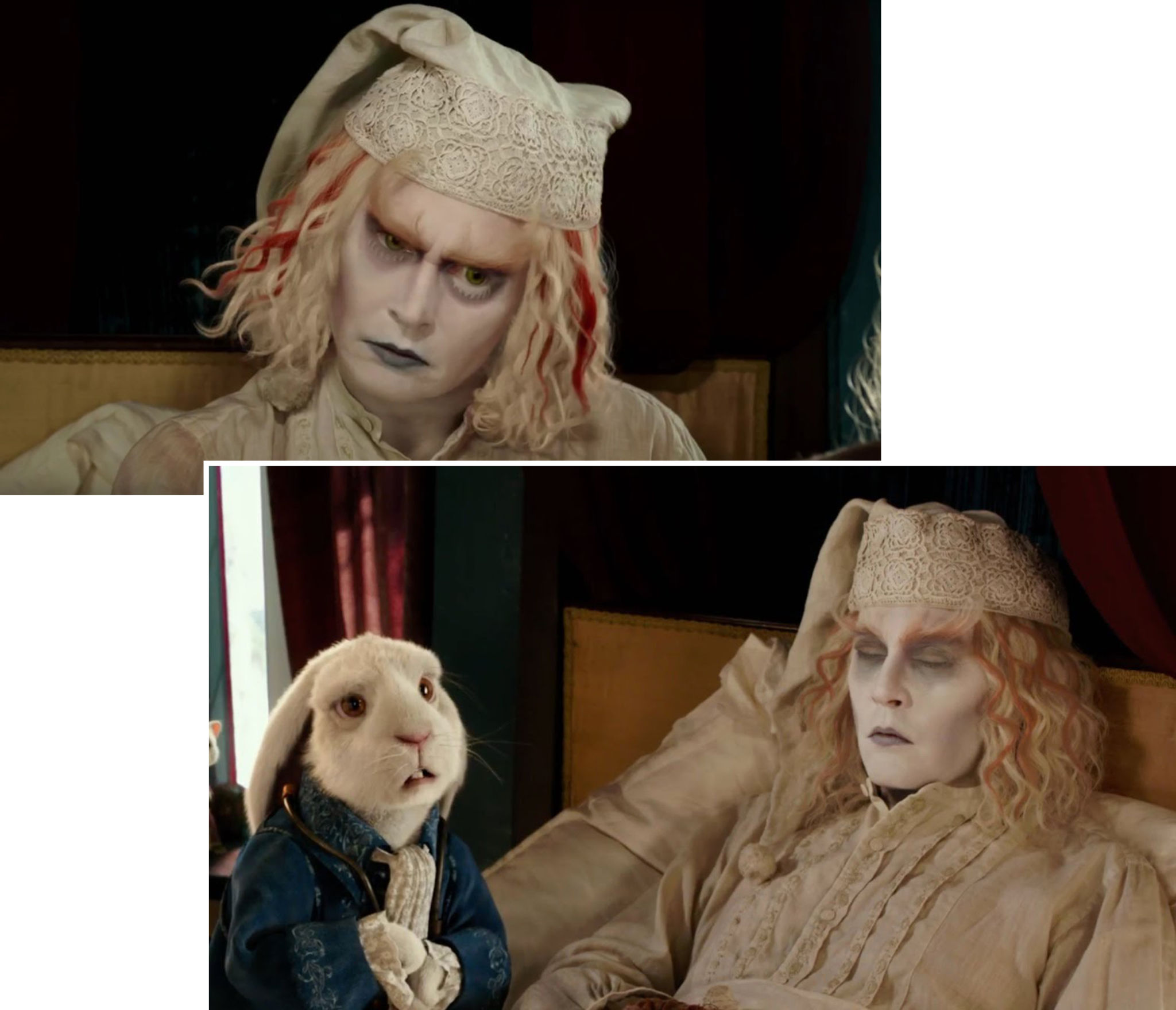 Joining her from "Alice in Wonderland" are Anne Hathaway's White Queen and Helena Bonham Carter's Red Queen, as well as the the animated Cheshire Cat, White Rabbit and Bayard the Bloodhound, voiced by Stephen Fry, Michael Sheen and Timothy Spall.
When Alice wakes up in Wonderland she must travel through a mysterious new world to retrieve a magical scepter that can stop the evil Lord of Time before he turns forward the clock and turns Wonderland into a barren, lifeless old world. With the help of some new friends, Alice must also uncover an evil plot to put the Queen of Hearts back on the throne.
New additions include Rhys Ifans, who plays the Mad Hatter's father Zanik Hightopp, and Sacha Baron Cohen, who looks as if he is going to be making things hard for Alice as the formidable Time. Wearing a suit of fur with a long moustache and fluorescent blue eyes, he seems to be half man half watch. He allows Alice to visit her magical friends at different points in their lives, but early signs indicate he is in alliance with the evil Red Queen.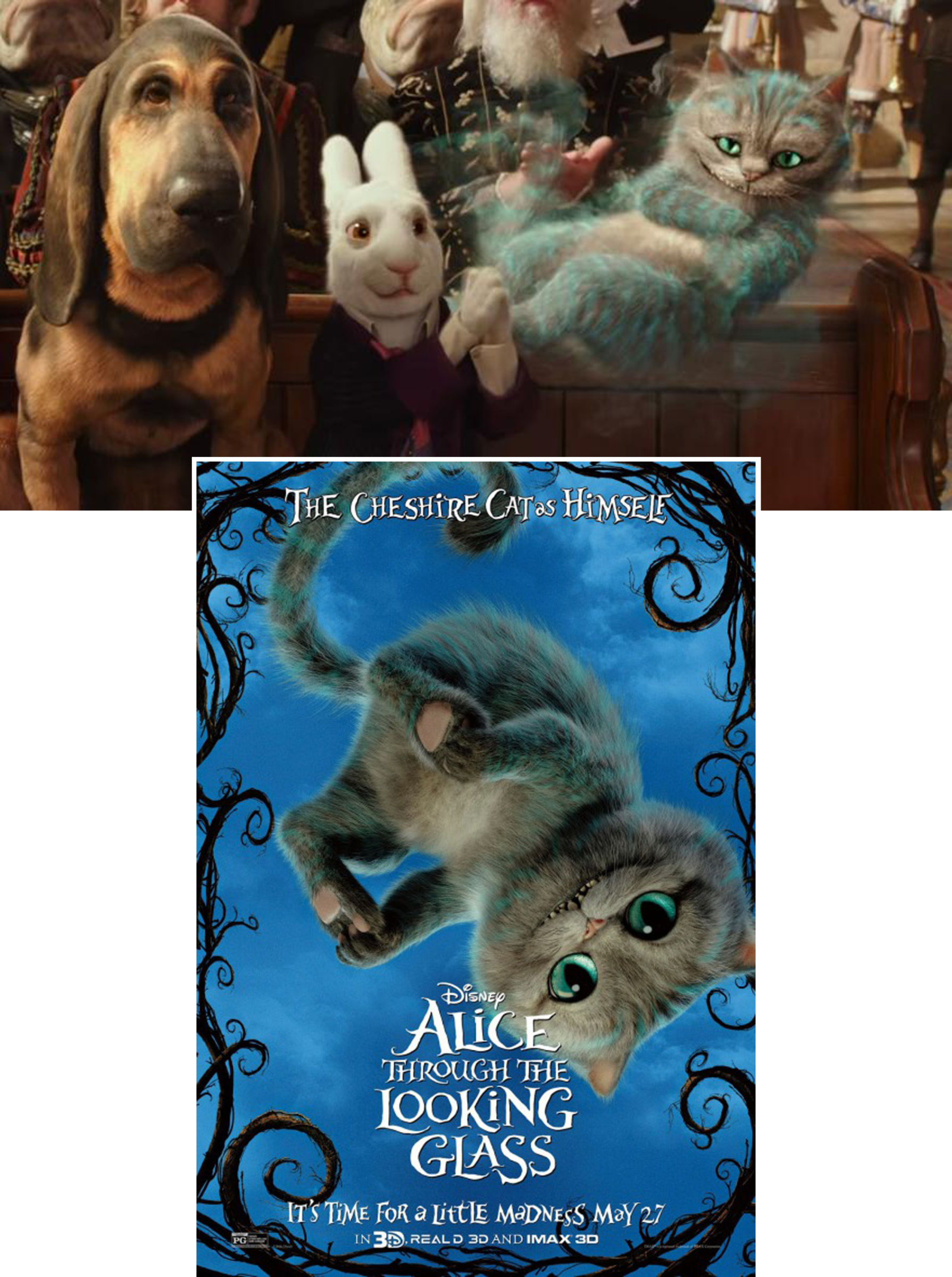 Tim Burton didn't return to direct "Alice Through the Looking Glass", but he is on board as a producer. Directing this film is the Bafta and Emmy-nominated James Bobin, it is written by Linda Woolverton based on Lewis Carroll's beloved novel, Through the Looking-Glass.
Collider, a famous Cinema Magazine declared that: "Bobin brings his own unique vision to the spectacular world created on screen by Burton for the original, while also introducing his own peculiar comedic sensibility. The footage reveals an entertaining story with an intriguing plot that plays with the concept of time and allows Bobin to more fully explore the geography of the place through time".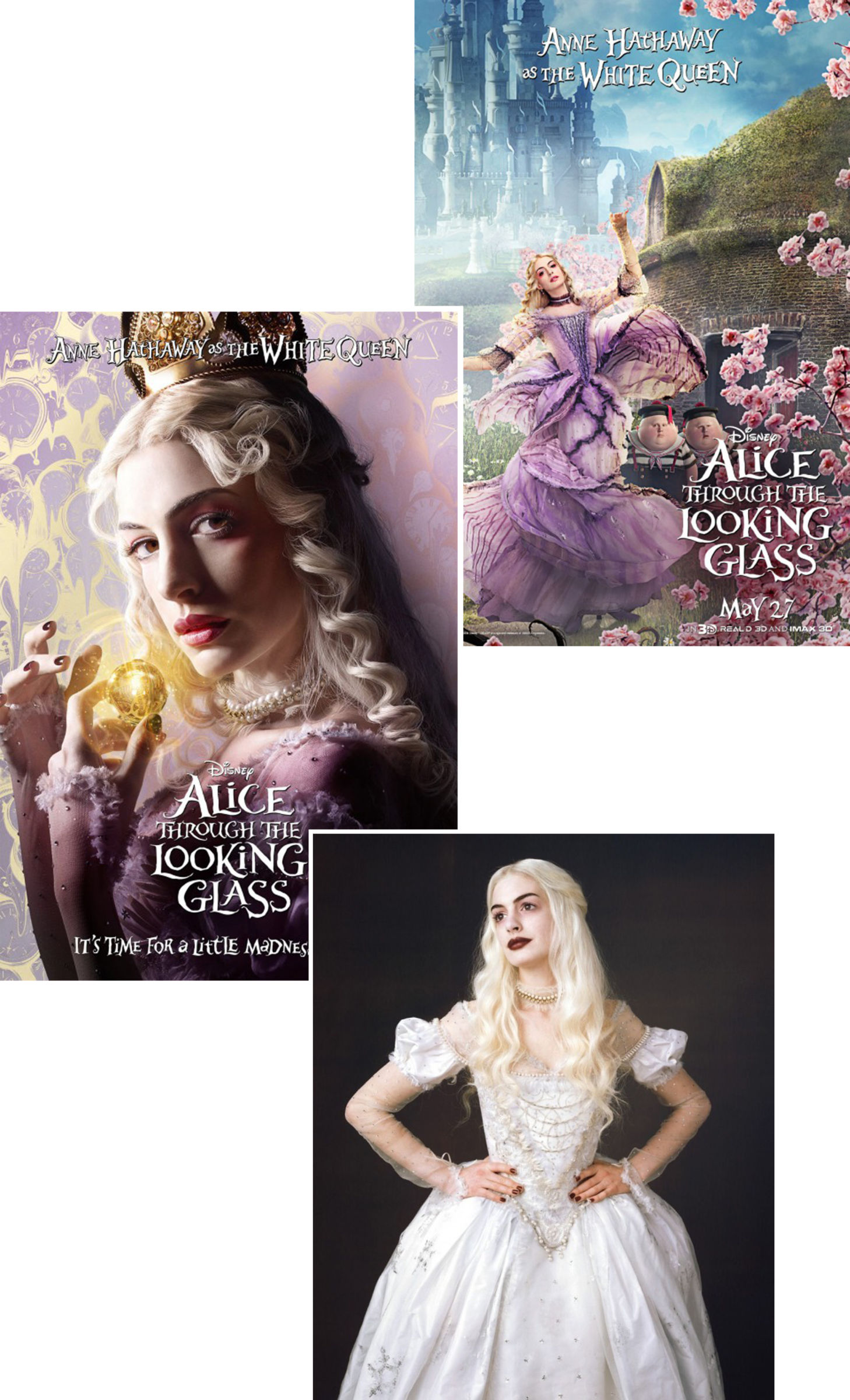 So, the sequel, like the original, seems to feature fascinating characters, strong performances, colorful and eccentric visual design and makeup and captivating costumes by Colleen Atwood, costume designer who has already won three Oscars for "Chicago" (2002), "Memories of a Geisha" (2005) and "Alice in Wonderland" (2011).
From the first glimpses we had at Atwood's creations  it looks like we might see her back on the prestigious list of candidates for next years Oscar nominations.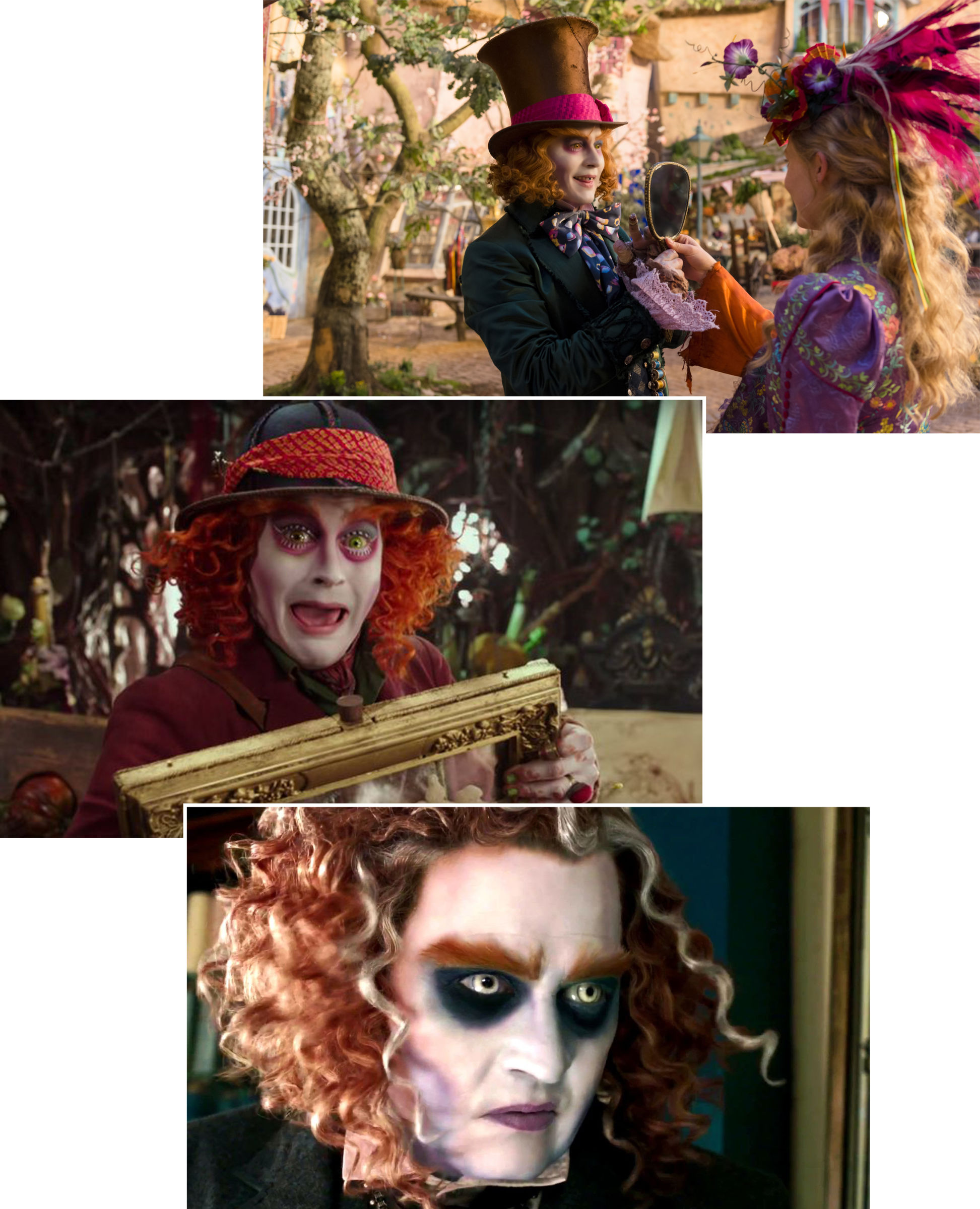 When journalists asked the director how did the project first emerge, he said: "I was at Disney. I was working for Disney, and I was finishing Muppets Most Wanted. They mentioned Alice and I said, "I know Alice very well," because in England it's a book that your grandparents have at their house, your parents have at their house, and I have at my house. It's a thing that everyone knows. You grew up with it. I've always loved Alice and I've always loved Lewis Carroll. I love his kind of tone and his intelligence. So, it was the chance to work on a sequel to Tim's movie, which I could then bring some of my sensibility to in terms of my comedic background. I've always thought that Lewis Carroll himself had a certain comedy tinge to him".
One of the first things that the director did was to study Alice even more profoundly. He went to the Oxford University so that he could visit the river where Carroll told the story to Alice Liddell, who was the real Alice. He wanted to know as much as possible about where she came from and her life in general. She was born in the 1850's, the same period of Emmeline Pankhurst, the founder of the Suffragette Movement in England for women's suffrage.
The writer of "Alice through the looking glass" thought that at the time she really represented a new generation of women willing to have their own status quo and strong believers of equality between men and women: "This is the first time in history that this has happened. I loved the idea that Lewis Carroll, even in those days, saw this, that there was going to be a change in the world, and that women were no longer going to be like the women he knew or his mother's generation. They're going to be more like this young generation that were going to take over the world or try at least to get equality to a degree. I feel like he invested these great traits of intelligence, bravery, and a refusal to accept her place in the world in this character, which then Tim brought through in the first film, and I think is very important for this film. She's not a superhero. She's a woman and that's great. I love that about her. For me, we have still a long way to go in those equality terms, but any step we can take towards that by using the medium of film I'm very in favor of".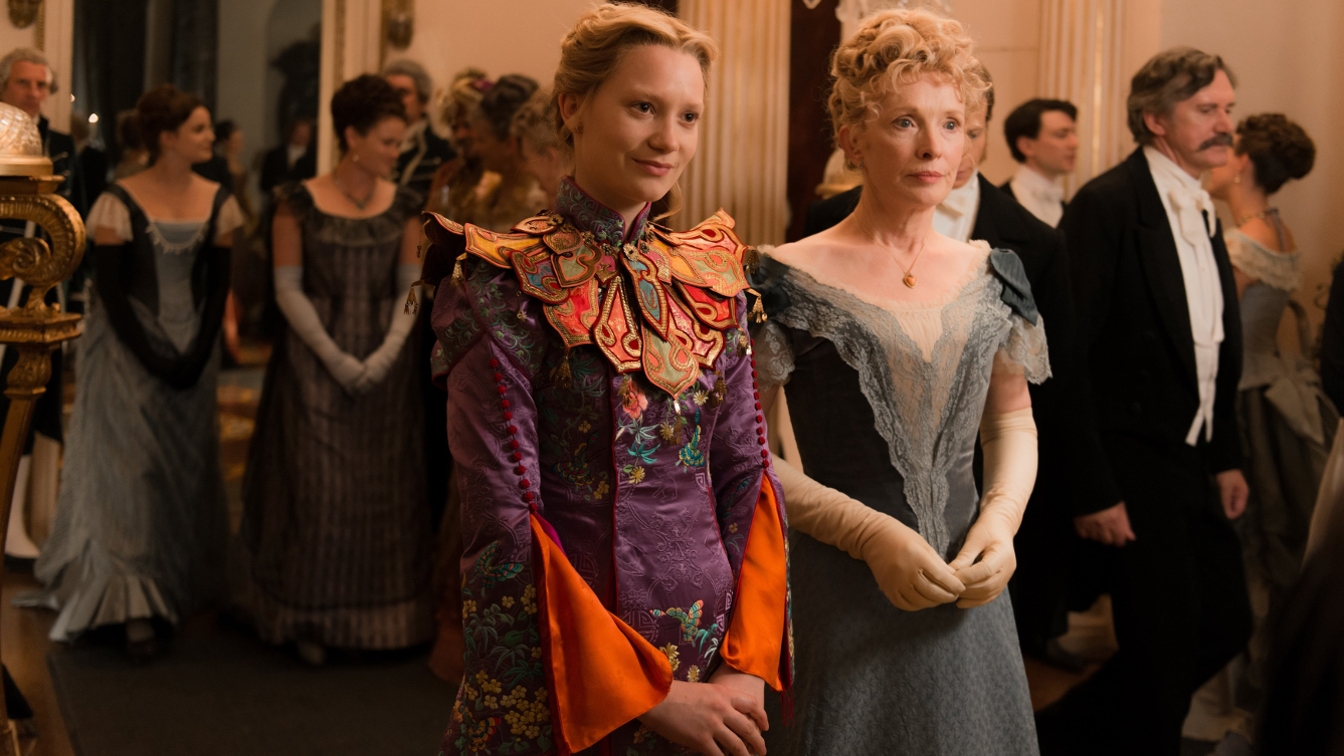 The new character, Time was a real challenge: in the book, when Hatter first meets Alice, he says: "I've been stuck at this Tea Party since last March when Time and I quarreled." So, Lewis Carroll had the idea for Time, for him he was a person: "I thought that is a brilliant idea for an antagonist in this world. So I said, why don't we have a guy who is the personification of Time, who Alice is going to have to go and ask permission of to borrow the machine to travel through time, because obviously it's very English to go, "Please may I borrow something to do something?" It was a great character, I felt".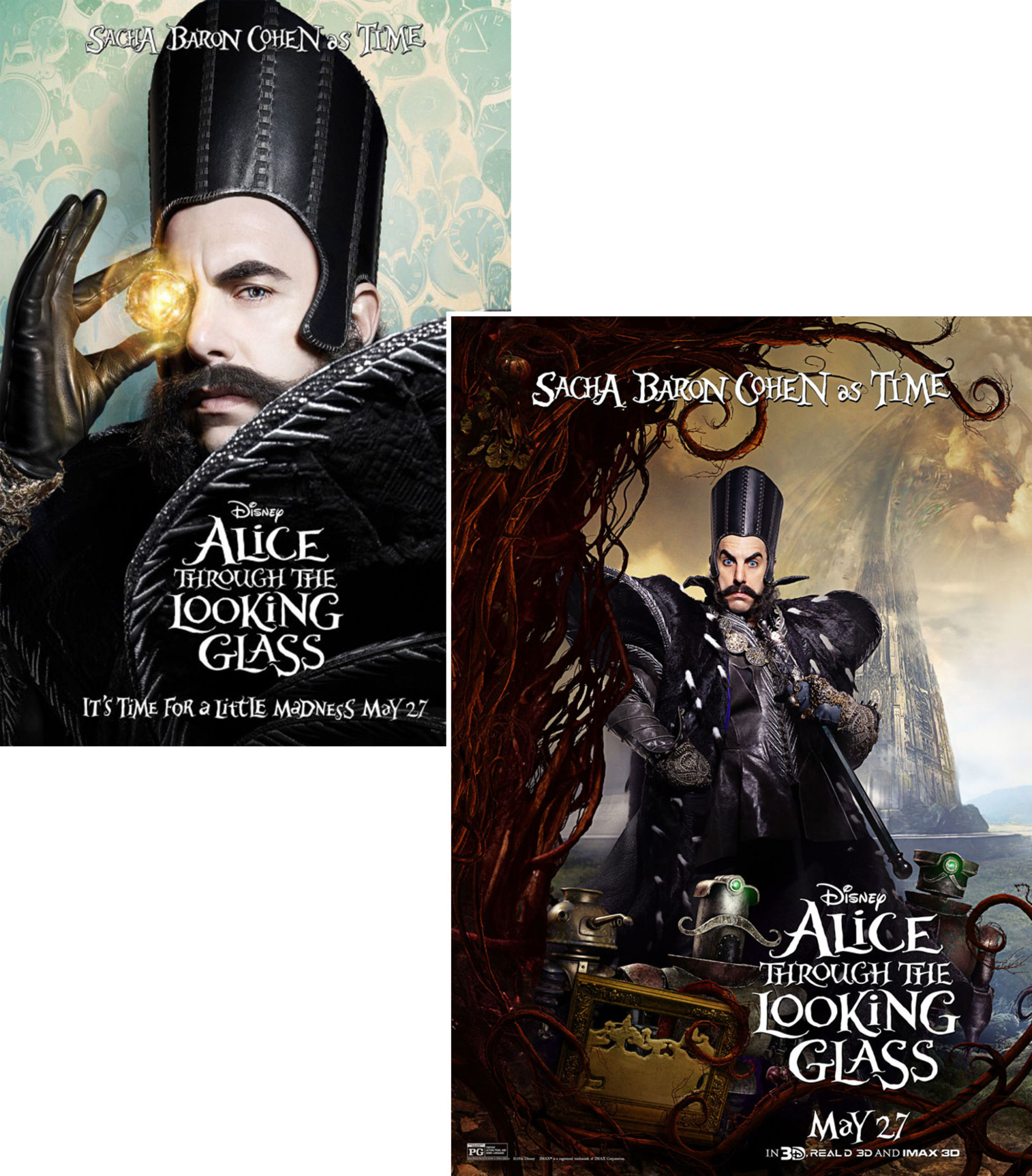 For Johnny Depp, returning to the character wasn't so easy: "It was great: in the first film I was establishing the character and a sort of language but with the second movie I had to explore all different personalities of the Mad Hatter that we have never seen and expected from him. To see him go from happiness to incredibly low and close to death sensations, was really challenging".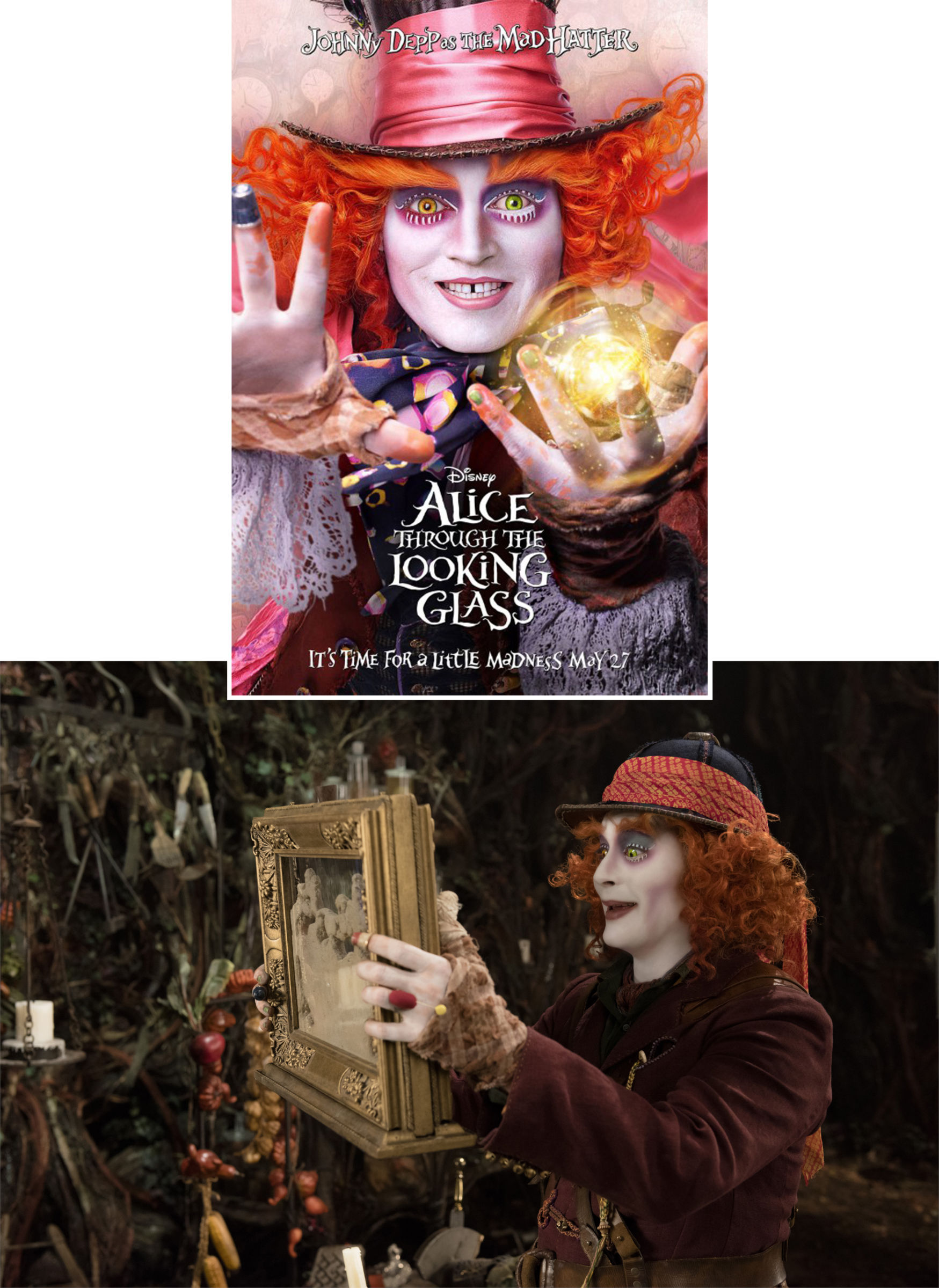 Mia said about her character and Time: "The dynamic between them is quite funny because he is very pompous and very full of himself and grand but at the same time everything he says is completely non-sense and Alice is one of the few people that understand him. Sasha is really smart, he puts his own twist on the character and his own jokes, you never know what to expect from him because he is always improvising".
Starting from the costume design, "Alice through the looking glass" seems to be a spectacular vision of bright colors. The make-up also is stunning, an incredible work done in hours and hours. About that the actress Helena Bonham Carter who plays the Red Queen, said that it took two and a half hours to do the make-up and 45 minutes to dress up with the scene costumes for her role.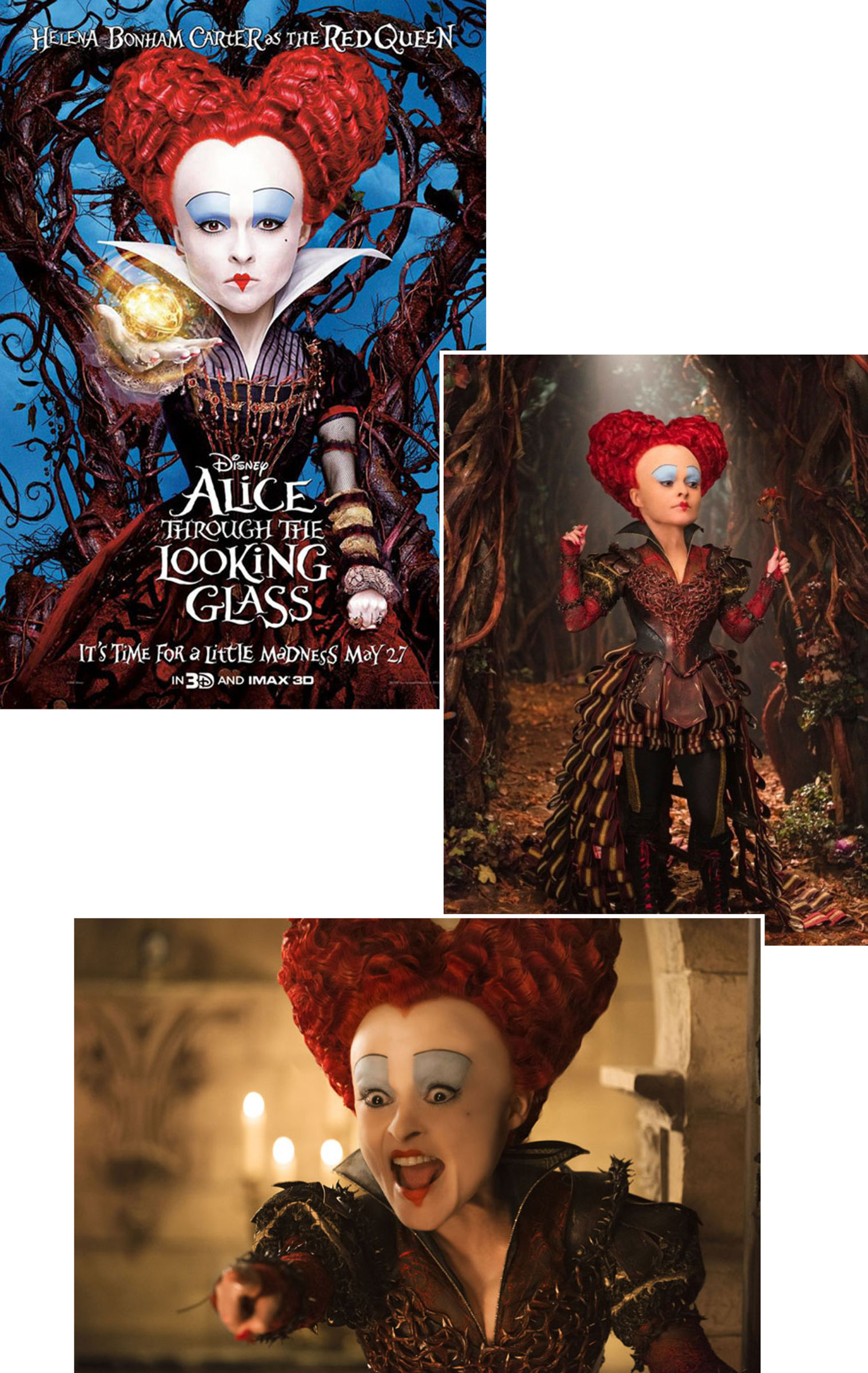 Indeed, to celebrate all the artistic work around the movie, cosmetic brands are launching their  own make-up line in collaboration with Disney for Alice through the looking glass: Urban Decay went out with a palette and lipstick that has an amazing packaging, designed to brought you into Wonderland.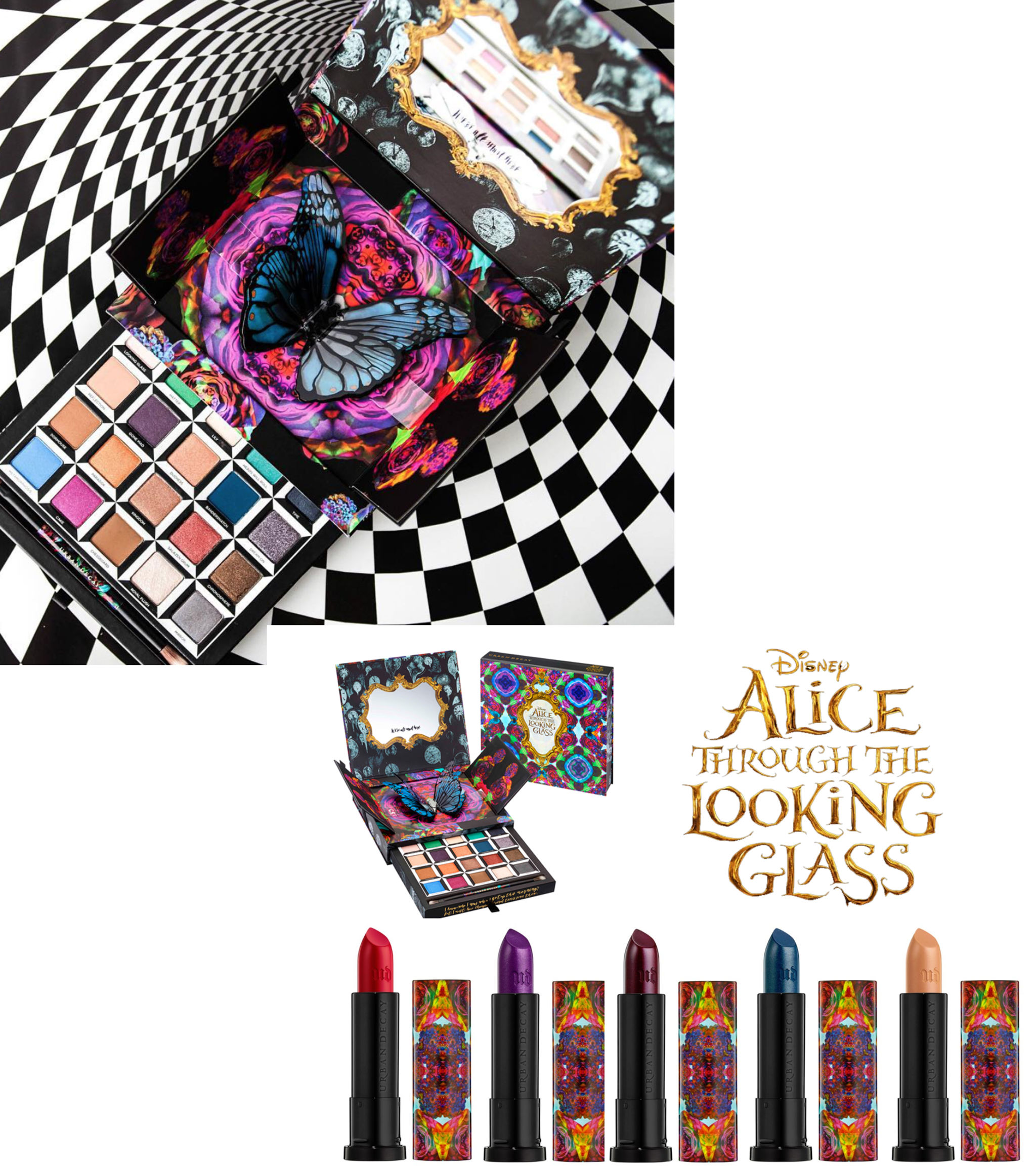 OPI is also launching a new line of nail-polishes that capture all the colors of the saga.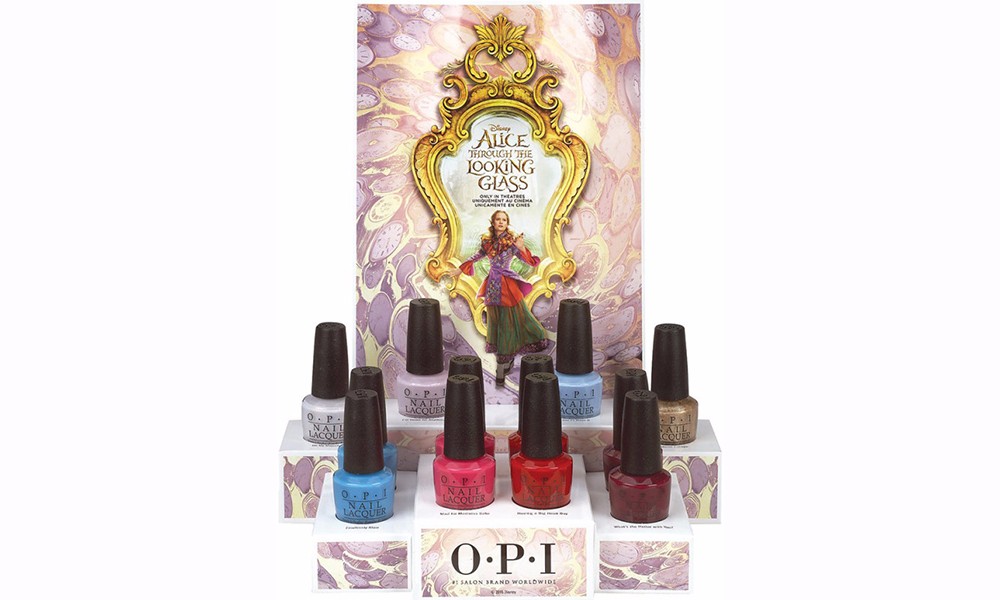 Last but not least L'Oreal Paris came out with 6 lipstick, all inspired from the characters of the movie: the White Queen, Alice, the Mad Hatter, Time, the Cat and the Red Queen.

But this is worthy of its own post spot..we'll see you soon with more from the Alice's world!
Credits: Disney, Collider.