Suffragette is a movie entirely made by women. Directed by Sarah Gavron and written by Abi Morgan. The protagonist of the movie is Maud Watts played by Carey Mulligan. In the cast, also the actresses: Meryl Streep, Helena Bonham Carter and Anne Marie Duff.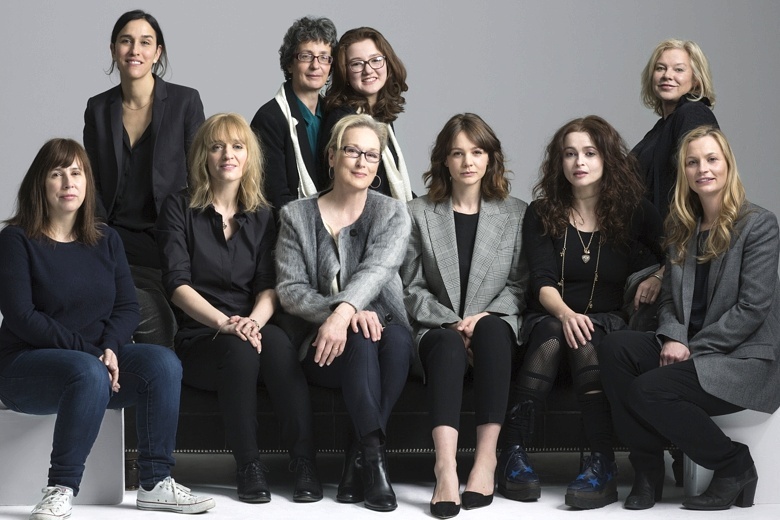 The movie is set in 1912, in England: Maud is a 24 years old laundress that, one day, while delivering a package, finds herself in the middle of a suffragette riot. Here she recognizes one of her co-workers from the laundry, Violet Miller. The suffragettes are fighting for the right to vote for all women, and Violet is about to go to represent women from the laundry at the Parliament meeting.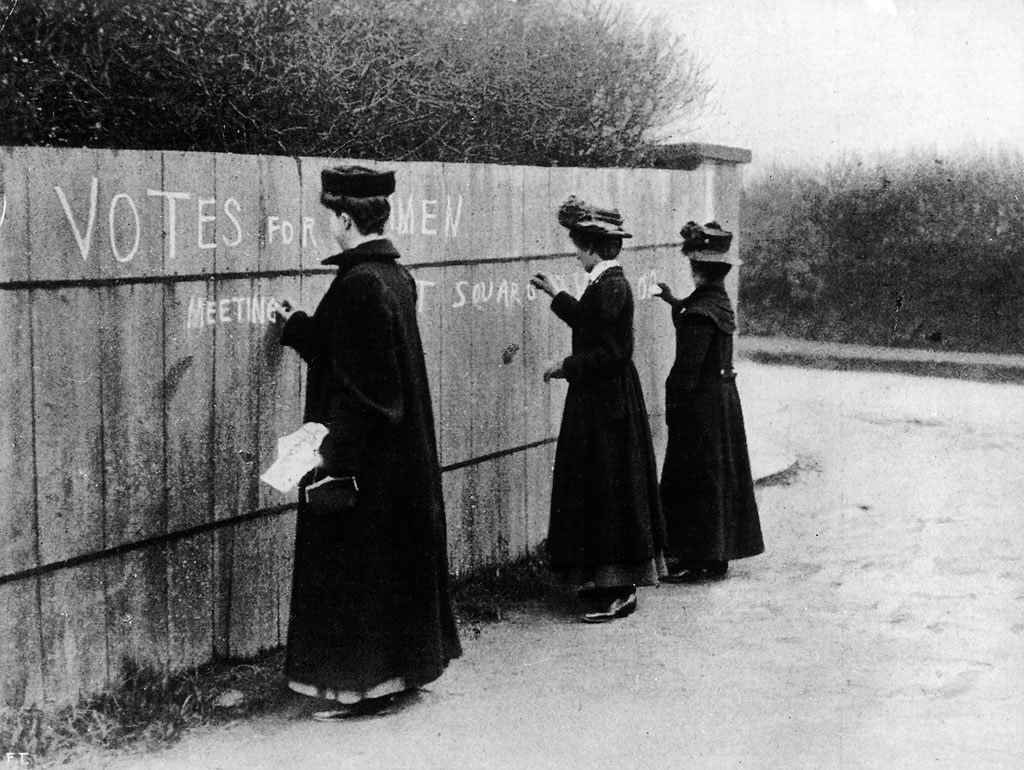 But, after Violet is beaten by her husband, Maud decides to take her place, and to fight for all women.
And here Maud takes her courage in both hands and picks up a passionate fight for the women's rights, not only the one to vote but for every aspect in life in which women had neither recognition nor protection.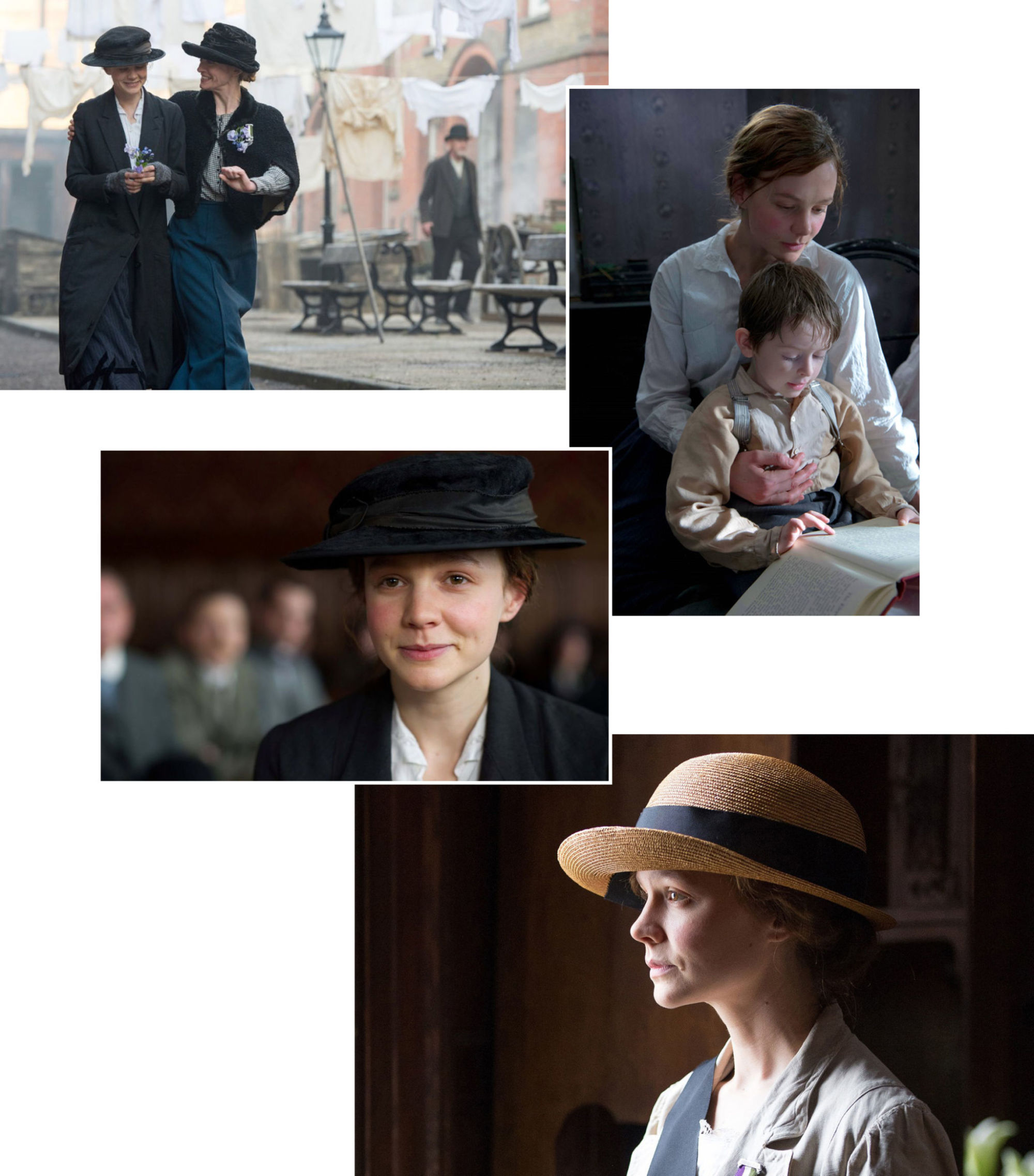 Her actions are also inspired by Emmeline Pankhurst, played in the movie by Meryl Streep.
Emmeline was a British political activist and the leader of the British suffragette movement. She is also known for being one of the most influential figure regarding the change of "the idea of women" throughout  the 20th century.
Think that the movie itself became a platform to talk about women: at the Premiere in London there was a "protest" about equality, sexual and domestic violence.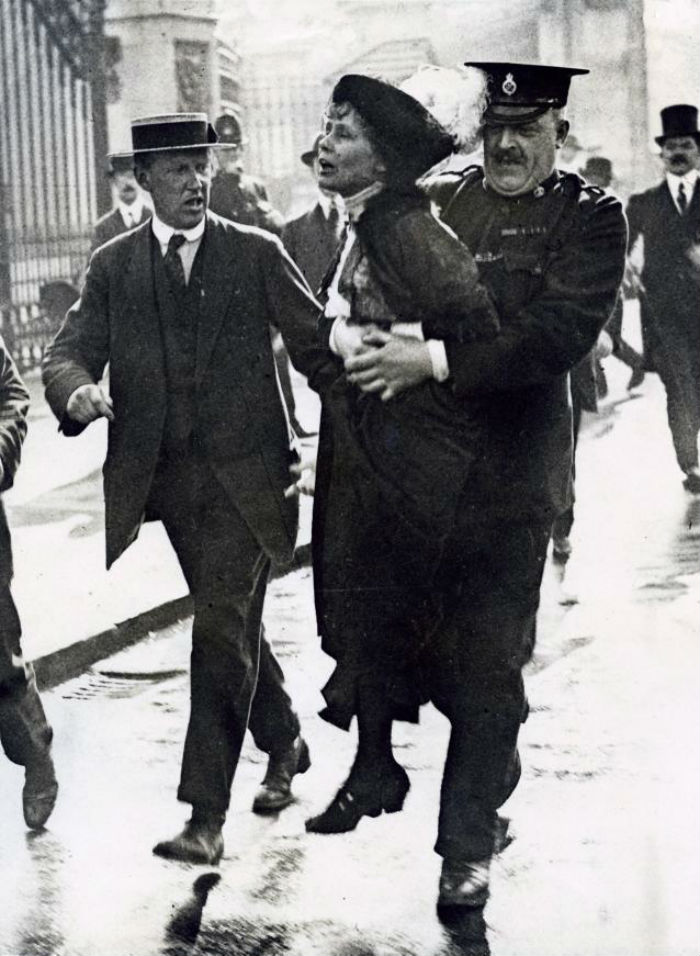 Credits Image: Dailymail UK
Carey Mulligan says that she was really excited to see what a movie can do: "The movie is not a documentary of what happened, it's a sort of saying: this happened but now we kind of need to carry on fighting the fight".
For her this isn't a movie about women's problems or feminism: "Feminism isn't just for girls. I think that becomes the problem with it: it has become a women's problem. Inequality shouldn't be a women's problem, it should be everyone's problem, and everyone's thing to solve." Credits: Refinery29
Credits Images: ElleUK, Vulture
Her co-star Meryl Streep, also opened about feminism and what was like to play such a character.
She spoke about that to TimeOut London: "Men should look at the world as if something is wrong when their voices predominate. They should feel it. People at agencies and studios, including the parent boards, might look around the table at the decision-making level and feel something is wrong if half their participants are not women. Because our tastes are different, what we value is different. Not better, different".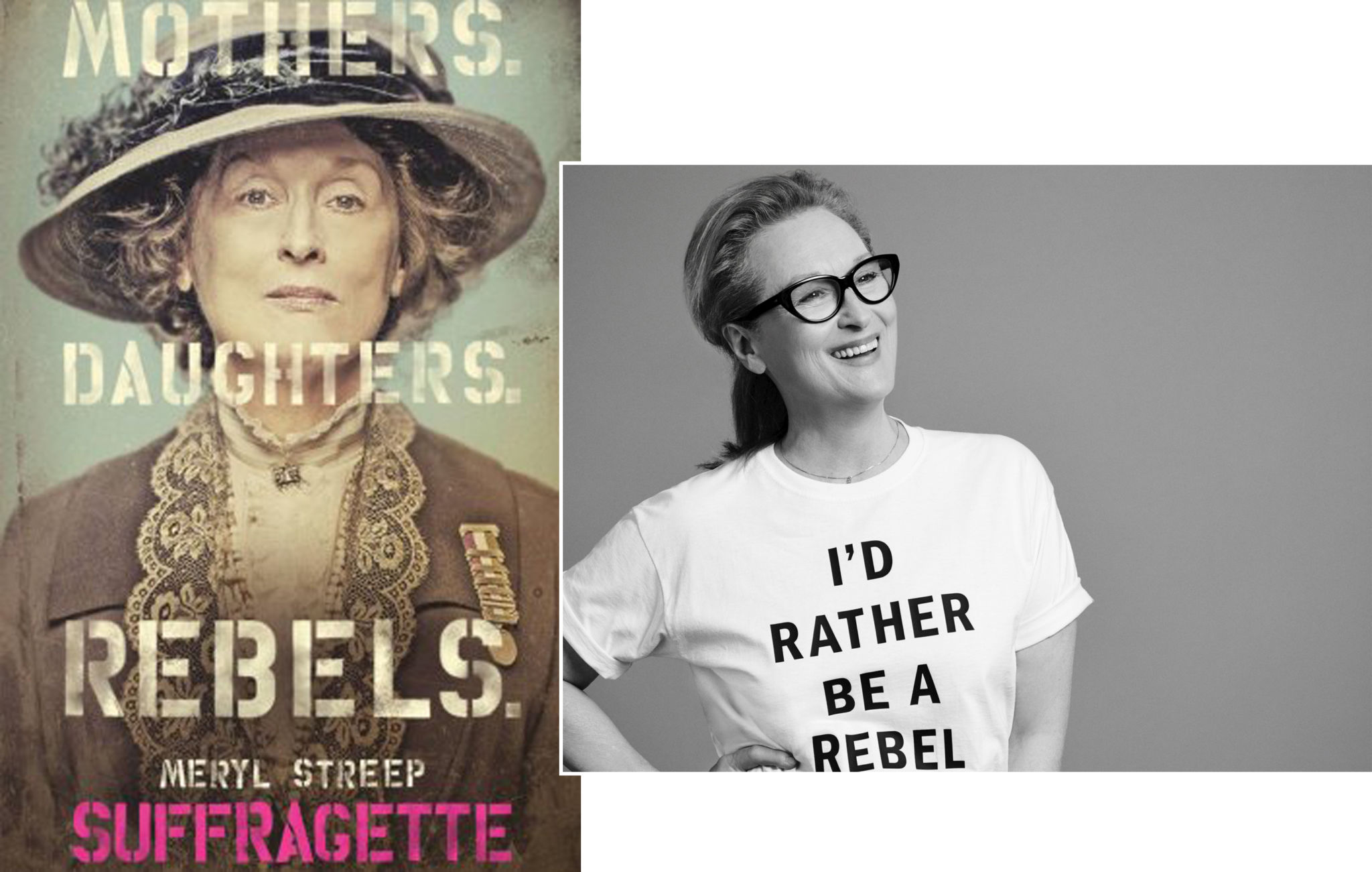 Credits Image: TimeOut London
And, when it came to dressing an entire army of suffragettes, Jane Petrie, the costume designer, went straight to the sources. She studied 19th and 20th century photographs and then used as many authentic clothing items as possible.
Watching the movie you can really feel that the styling is perfect, it makes all even more real and credible.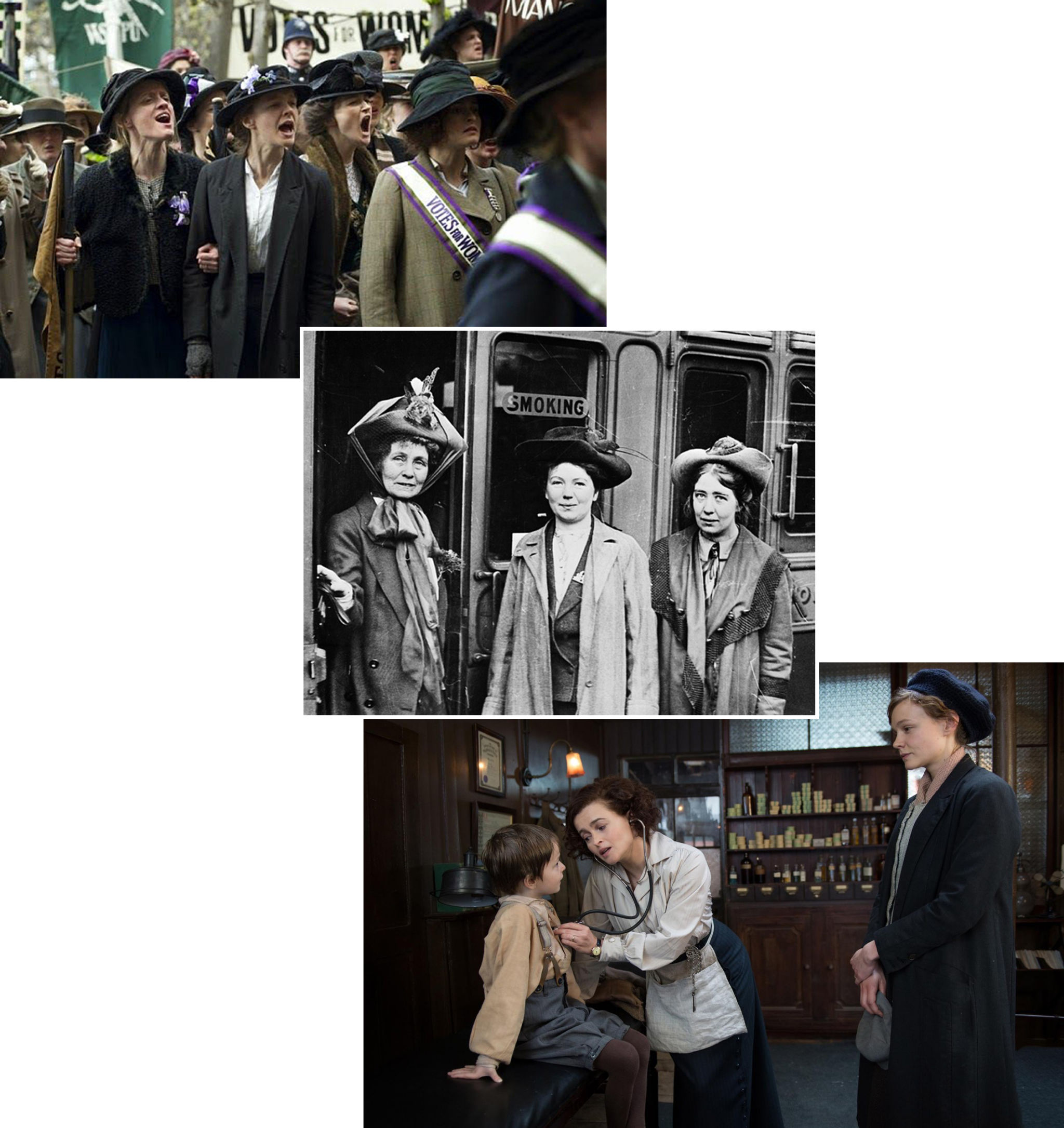 Credits Images: The Guardian
The stylist said: "Maud's laundry clothes came from thinking about the conditions. It's a hot, sweaty, damp environment, which means thin cotton blouses and no layers. Everything I chose was justified by the life Maud lived, so hopefully nothing felt imposed. I allow the character and the world to give me the costumes".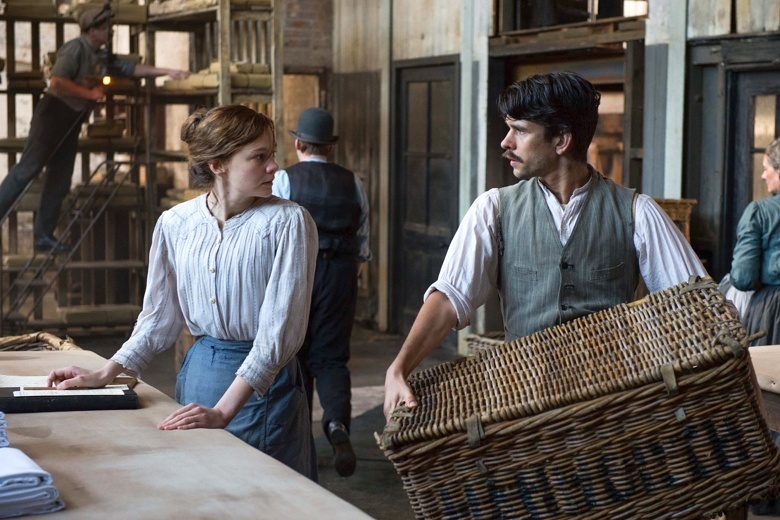 And about Emmeline costume she said: "I wanted her to appear scholarly and inspirational. Her clothes come from an earlier generation, so there is a bit more frippery — but not as much as the real Pankhurst was fond of. I pared it down in the film so I could make a clear statement in one short scene". Credits: Fashionista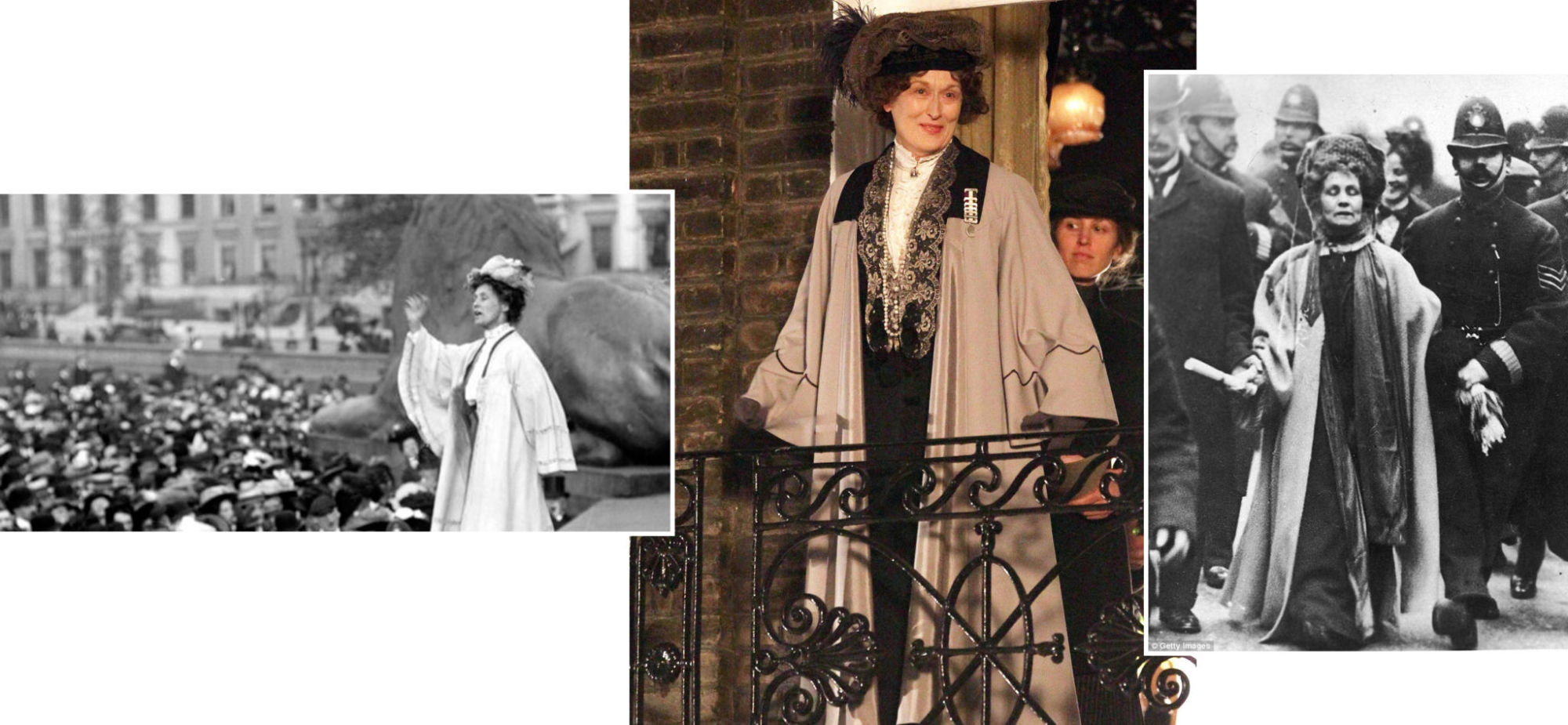 One thing you notice for sure about the costumes: the beautiful hats, all original and adorned with fresh flowers.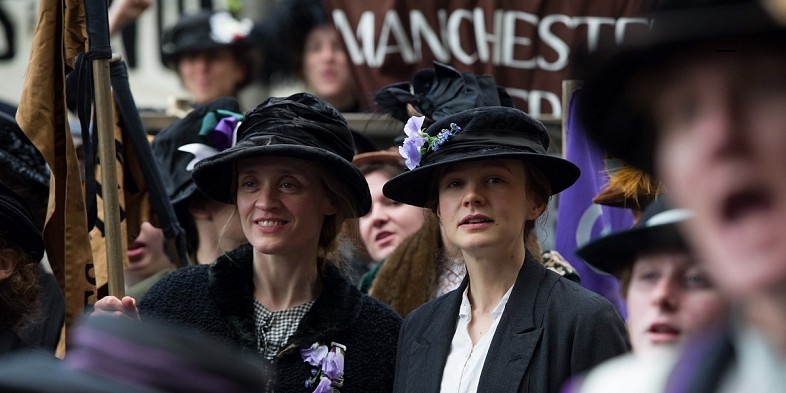 Beautiful and inspiring were the words that Maud Watts wrote in a letter to Inspector Steed: "Dear Inspector Steed, you told me no one listens to girls like me. Well I can't have that anymore. All my life, I've been respectful, done what men told me. I know better now.
I'm worth no more, no less than you".
 Cit. "Suffragette"