Let's dress up our lips with the wonderful world of Alice thanks to the new L'Oréal Paris lipsticks dedicated to the latest Disney movie "Alice through the looking Glass"!
L'Oréal, in collaboration with Disney, decided to transform some of its well known Color Riche Lipsticks with a reinterpretation of all the characters from the movie by dedicating to each one of them a color that in some way represents them.
The packaging is pretty amazing and it recalls the characters: Time, Cheshire Cat, Alice, the Red Queen, the White Queen and the Mad Hatter.
The lipsticks are encased in a magic atmosphere with decors, velvet and little designs that express the personality of each character. On the advertisement L'Oreal claims: "This is not madness, this is color obsession!"
TIME #116
The new evil character of the movie is represented by a precious goldish nude shade. The packaging is made of black vinyl with gold clocks and cogwheels.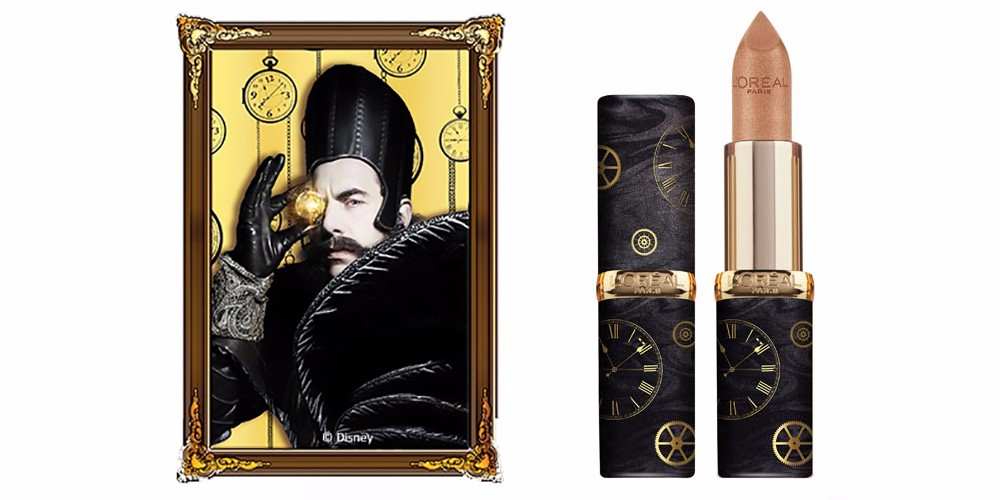 THE RED QUEEN #377
The powerful, mean, determined, evil-minded Red Queen could only be represented with none other than a strong color like crimson.
A beautiful red velvet covers the lipstick with a decoration of black hearts.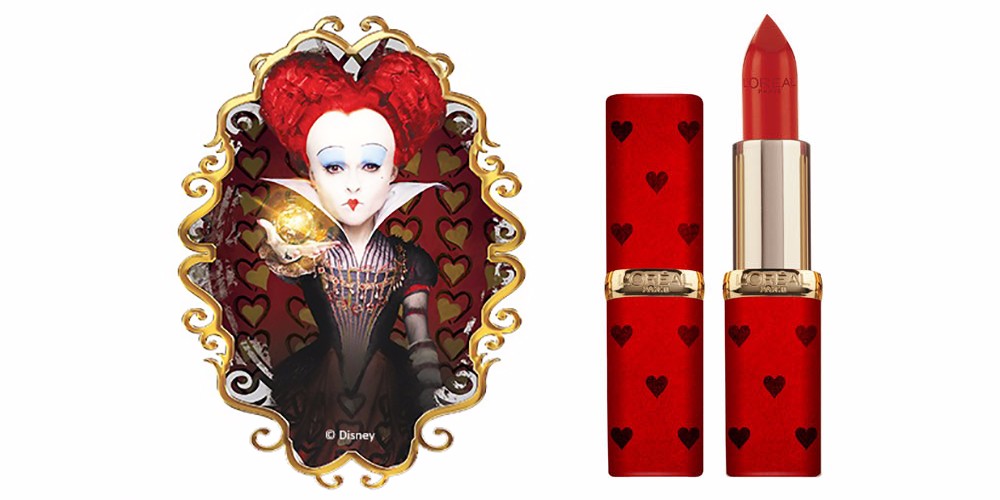 THE CHESHIRE CAT #226
This lipstick is a romantic creamy iridescent rose with gold reflections. The naughty eyes and smile of the cat are a must on the packaging which is really soft, reproducing the fur of the cat.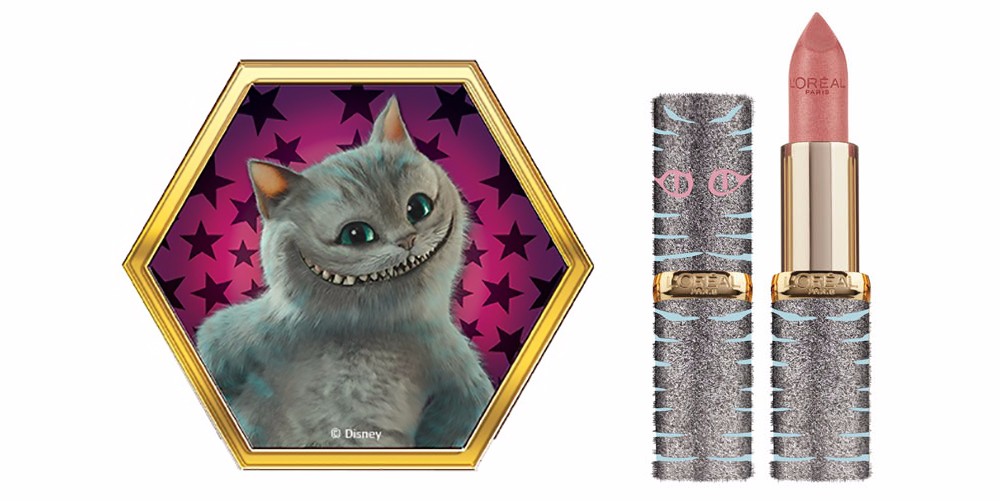 THE MAD HATTER #163
The lipstick is covered with green canvas and vibrant orange hatters to state the madness of the totally crazy character. The tone reminds to the bright orange hair of Johnny Depp in the movie!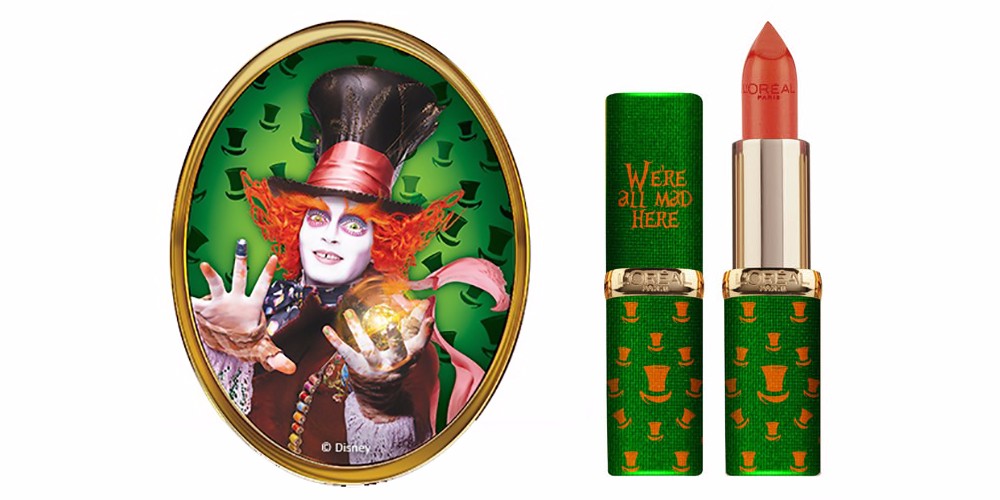 THE WHITE QUEEN #374
An intense and decise plum color represents the good White Queen interpreted by Anne Hathaway. The royal white packaging is studded by little purple crowns.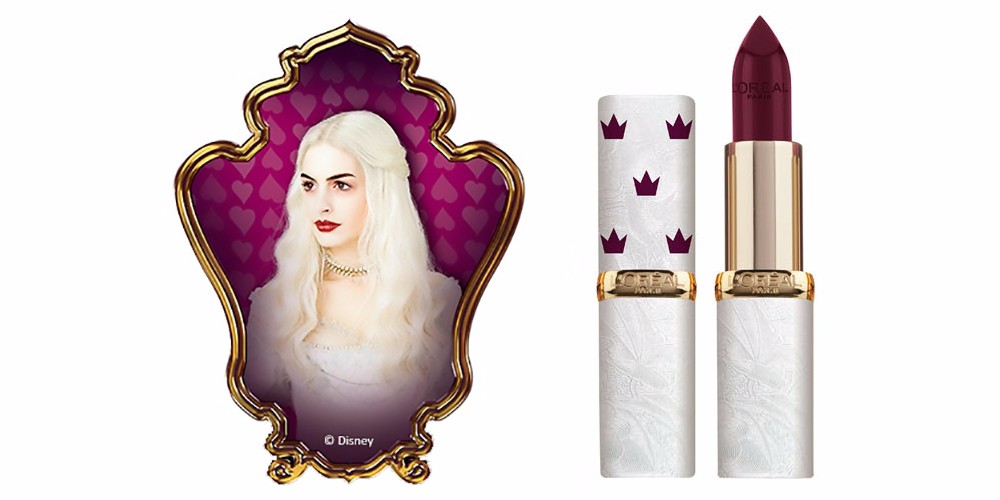 ALICE #345
The uncontested protagonist of the Lewis Carroll books and Disney Movies is represented by a lightly pearly rose mauve. A delicate color to describe her romantic and young personalty, which recalls the adorned dress that she wears in the new movie.