Valeria Ferreira is a makeup artist known for her use of color and her love for abstract looks. But not only that: she collaborates with personalities such as Ruth Wilson, Tilda Swinton, Cara Delevingne, Florence Pugh (among others), with whom she manages to unleash her creativity with fresh, innovative, and always different looks. She loves the transformation that makeup can give and what is before it: a face on which to free your imagination.
Valeria told us about her relationship with color, about the products on her wishlist, and how important it is to appreciate who we are before any makeup.
What's your earliest beauty memory?
My earliest beauty memories are with my Mum in her bathroom staring at her applying creams and makeup and just admiring how beautiful and elegant she is. Mum is super creative and her approach to beauty really put a stamp on me. Elegant and effortless, she elevates her beauty without looking made up. She was already doing 'dewy' skin back in the late '70s! Sometimes I would wait until she was off to work and then go through her makeup bag, put loads of makeup on me and wear her heels! I was only 6!
And the transformation…which is the thing that fascinates me the most about makeup, also from a psychological perspective.
Exactly!!! The power of makeup is unmeasurable [laughs].
Did you fall in love with makeup overnight, or was it a kind of process?
I think I've wanted to wear makeup from a very early age, but my Mum wouldn't allow me to. I remember my first ever mascara, it was a Lancôme mascara, and it was in a purple shade. A friend of mine had given it to me and Mum saw me wearing it and she said "If you want to wear mascara, let me buy you a GOOD one." So, I got my first Lancôme mascara, when I was about 13. Fashion and makeup really attracted me and I have enjoyed getting dressed since a very early age. I had a strong sense of style since I was a child. I loved wearing trousers whilst so many girls were always in dresses. I've always felt an intense desire to express myself through the way I dressed and did my hair and makeup. Always!
It took me a long time to become a makeup artist and really find my niche. I am originally from Uruguay, the fashion industry back home was nonexistent while I was growing up. My connection with fashion and beauty was always through magazines that my Grandmother brought back from Italy. It was always quite fascinating staring at all these images, but a distant world to me. My biggest dream as a child was to meet all these flamboyant characters that I saw in these magazines and travel the world apart from becoming 100% bilingual.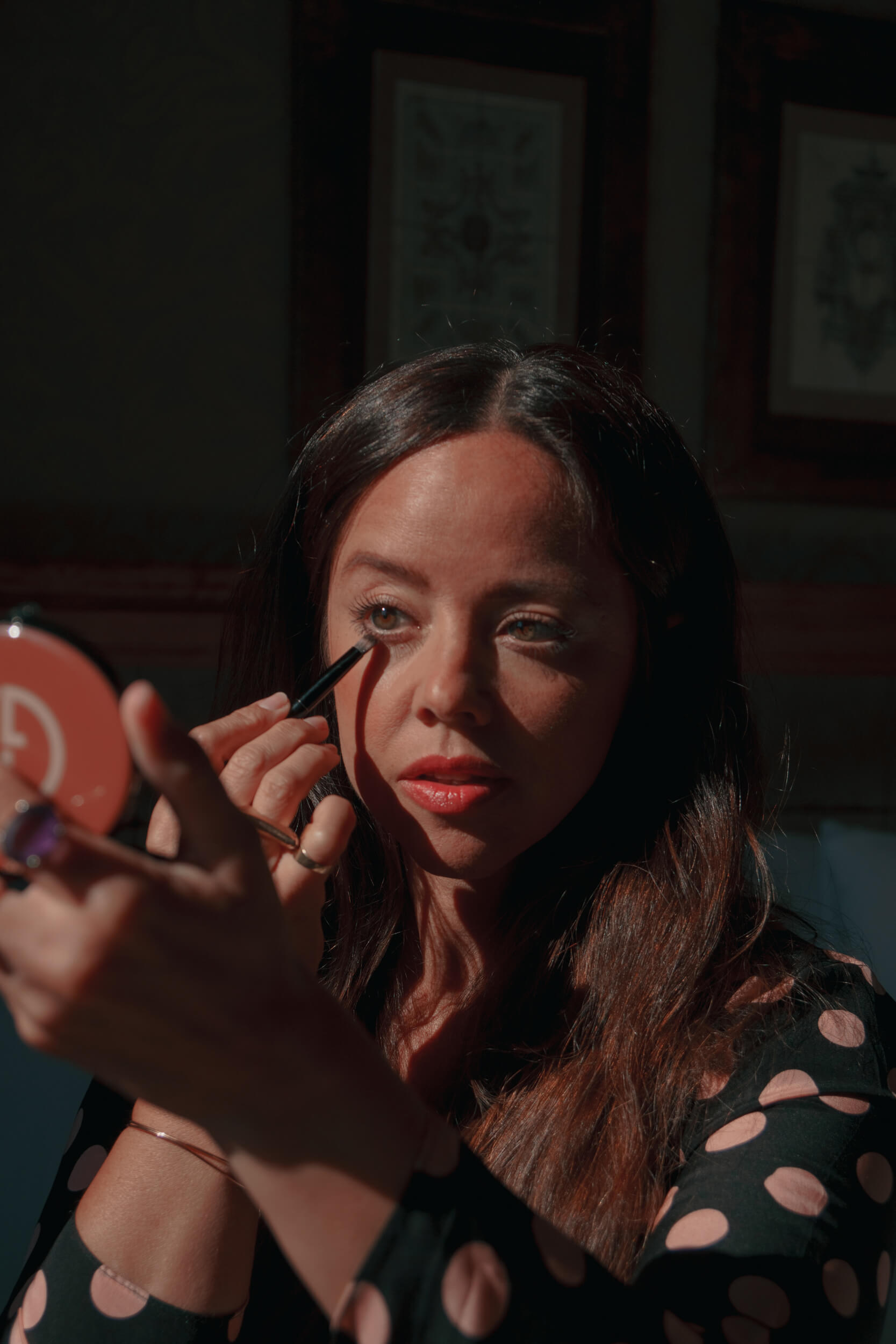 "It was always quite fascinating."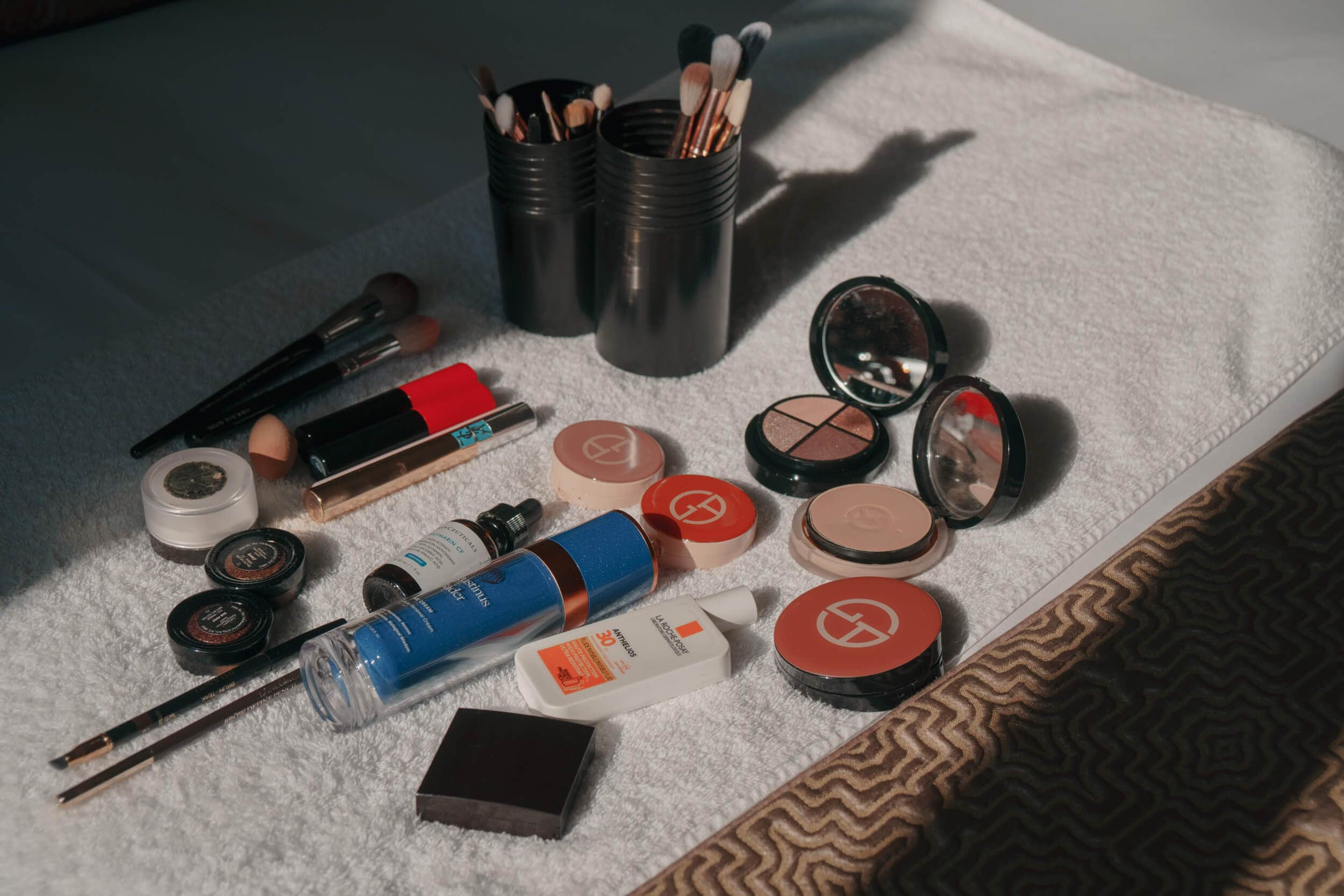 What's your relationship with color, speaking of yourself, and also of your work with your clients?
Color is really my thing. I am not scared of color at all, color is everything, it's my biggest inspiration and expressive medium. I really like exploring color when I'm working with my clients no matter their age. Recently, I've worked with Tilda Swinton, and we chose a very bold fuchsia lipstick, quite adventurous and it was just so perfect! I love color, it's a very powerful tool.
What does it mean to you to feel free in your work?
There are different aspects to my work. When I'm creating a beauty look on a young model, to feel free  means to be able to explore and create with no limits or constraints, completely let loose and not follow any kind of guideline. I love drawing and doodling on the skin and enjoy creating abstract shapes, it gives you a space to imagine things. Feeling free with my celebrity clients is when the talent gives you that trust and lets you create with no questioning and really allows you to transform them.
What about events like the Venice Film Festival? I think it's a very hectic moment for you when you have to prep your client, and there's hair and styling to take care of. How do you handle the moment?
I try to prepare myself as much as I can. I ALWAYS do my research and have different scenarios in my mind before I go into the job. I prepare for everything from what I'm going to wear that day – to make sure I'm comfortable, to knowing who I'm working with. If it's someone new, I do my homework to have a clear idea of what the talent is going to be like. Research – In my opinion-  is the best way to prepare yourself, even if on the day you change your mind, having that kind of preparation before you arrive can really help achieve an impeccable job. Besides this, it is also important to keep calm and confident and to not panic, accepting that for a few days you're not going to sleep very much, you're probably not going to eat that much, and focus in retaining as much energy as possible. And….. always try not to drink too much!!! So hard in Venice with all the wonderful wines and aperitivos! [laughs].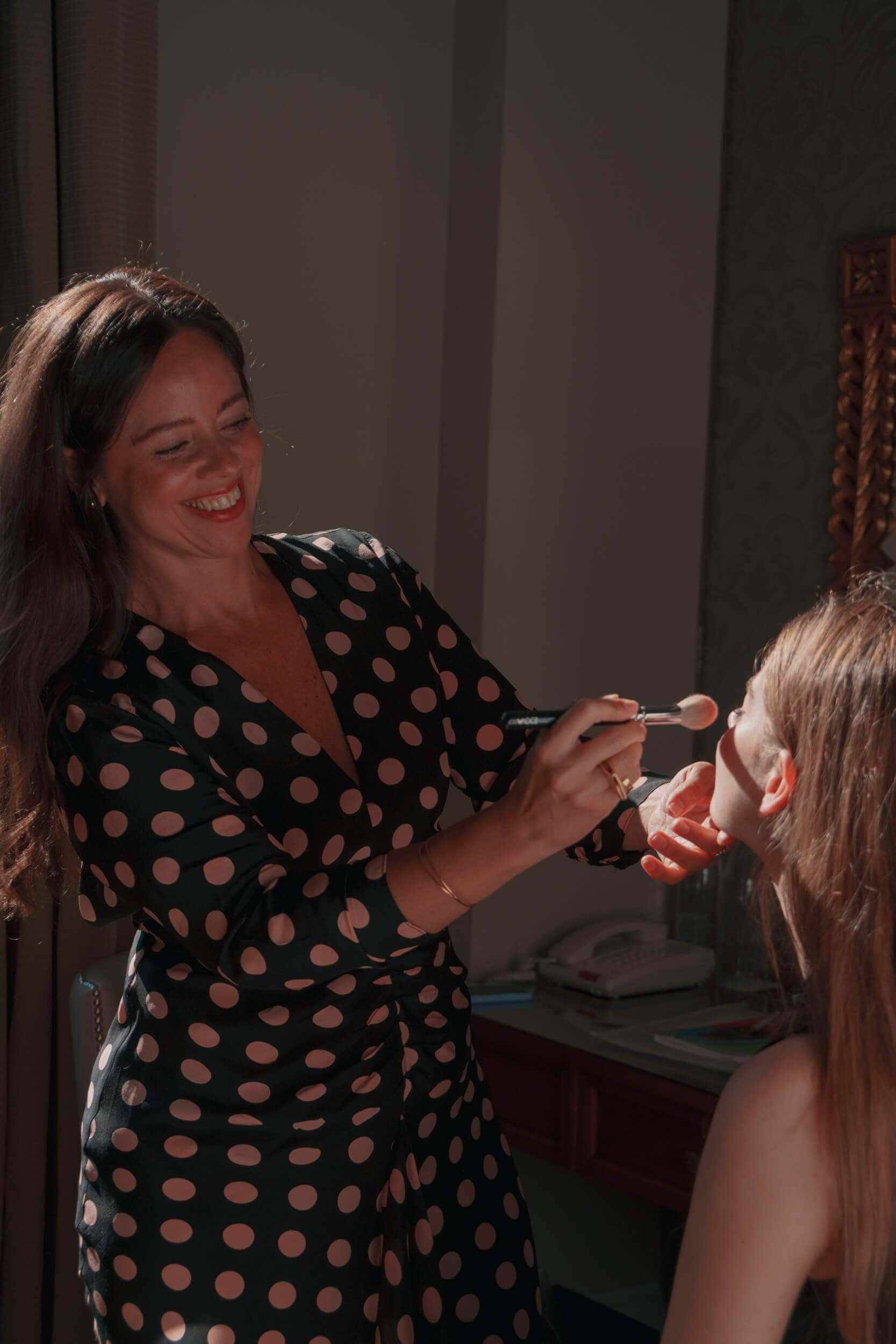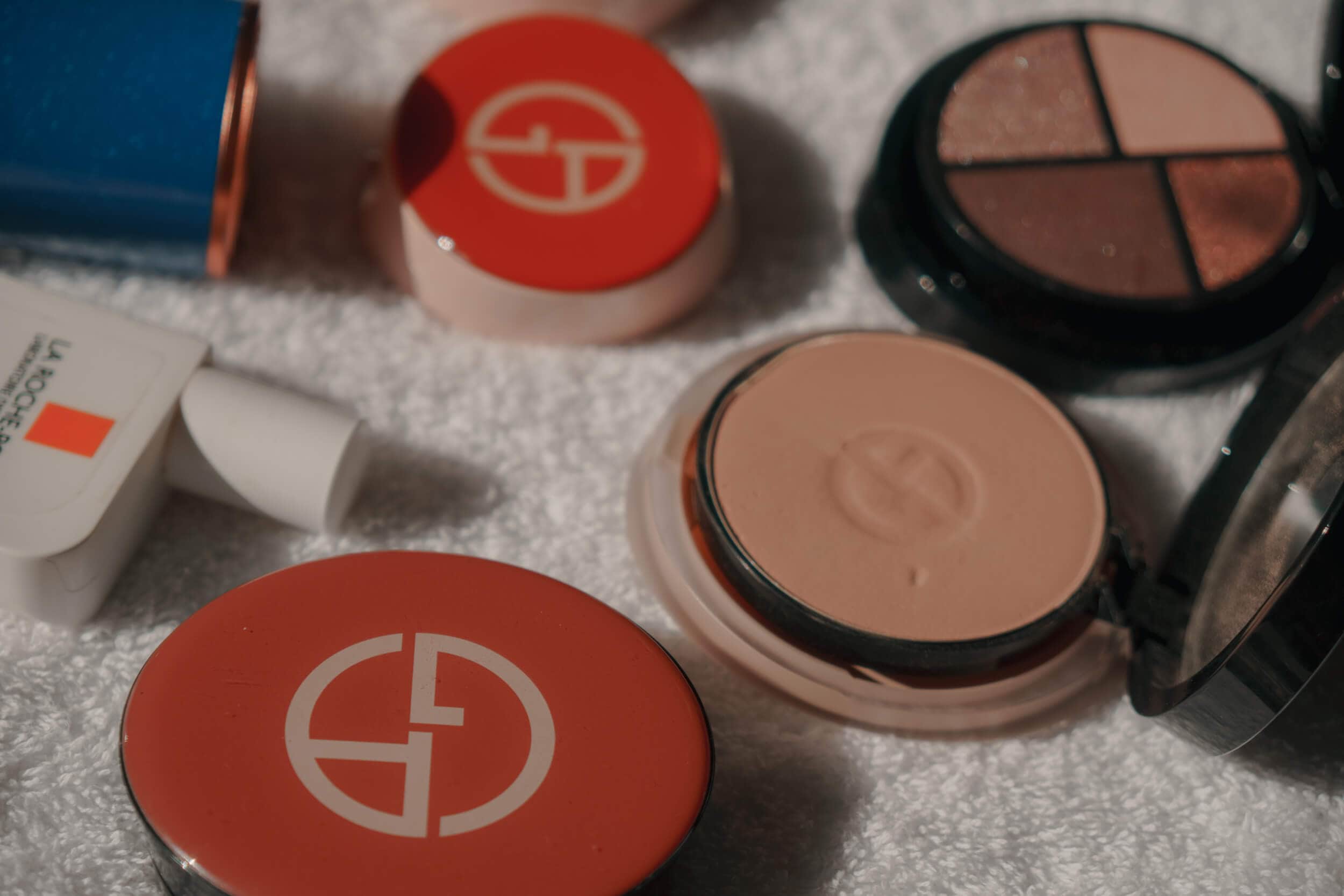 "Color is everything, it's my biggest inspiration."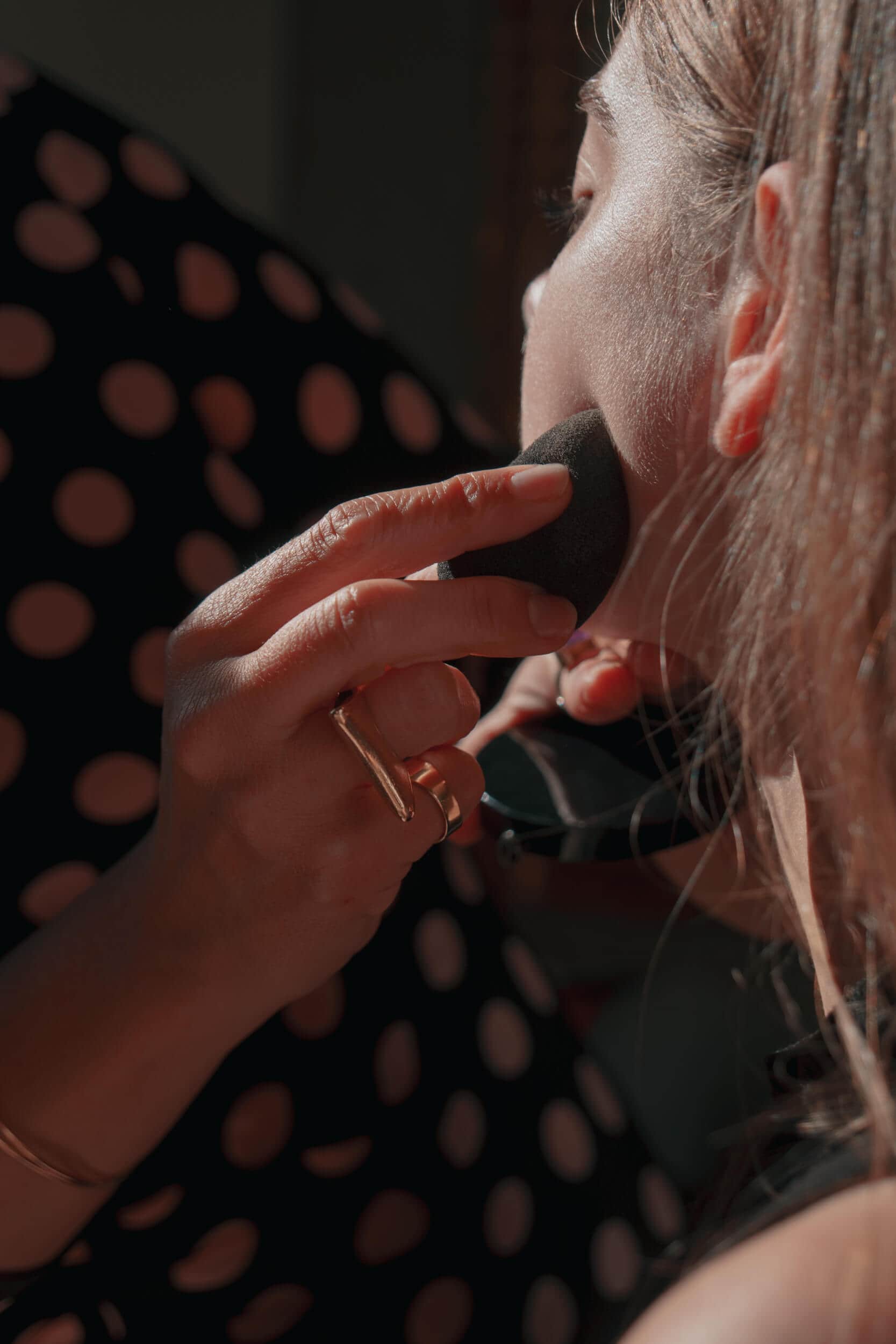 Ruth's makeup in these days in Venice is very natural and glowy. What was the process and the creative process behind it? What products did you use for these looks? And what is the "secret" for such a glowy complexion?
For Ruth's daytime appearances we wanted to keep the skin really fresh and glowy. The main products used were Fluid Sheer by Armani, a lightweight luminous fluid that gives glow and iridescence but it is still undetectable, and also Luminous Silk foundation and concealer. My secret for glowy skin is to prep the skin really well-hydration is essential and use makeup products that are light reflecting but still long-lasting. Armani Beauty is a pioneer at creating this makeup finish.
I also brought with me loads of sheet masks and spend quite a bit of time conditioning the skin. Both Rodial and 111SKIN have amazing masks and I have also been using a brand I recently discovered called Beauty Pro. The retinol eye patches are wonderful! Both Ruth and I love them!
For the premiere of "Mona Lisa and the Blood Moon" we got inspired by the boldness of Ruth's Armani outfit and Ruth's powerful and confident personality. I chose one of the new Lip Power Lipsticks by Armani in  shade 400. A great new lipstick launch that is perfect for the Venice Film Festival and big red carpet moments as the formula is extremely long-lasting and comfortable to wear. Then, we paired it with a matte velvety skin complementing the strength of the lipstick and her rich mahogany hair tone giving it all a slight "vampy" feel.
What's the most important makeup lesson you've learned over the years?
I think to follow that first instinct that you have. That "gut" feeling.
TRUST YOUR VISION.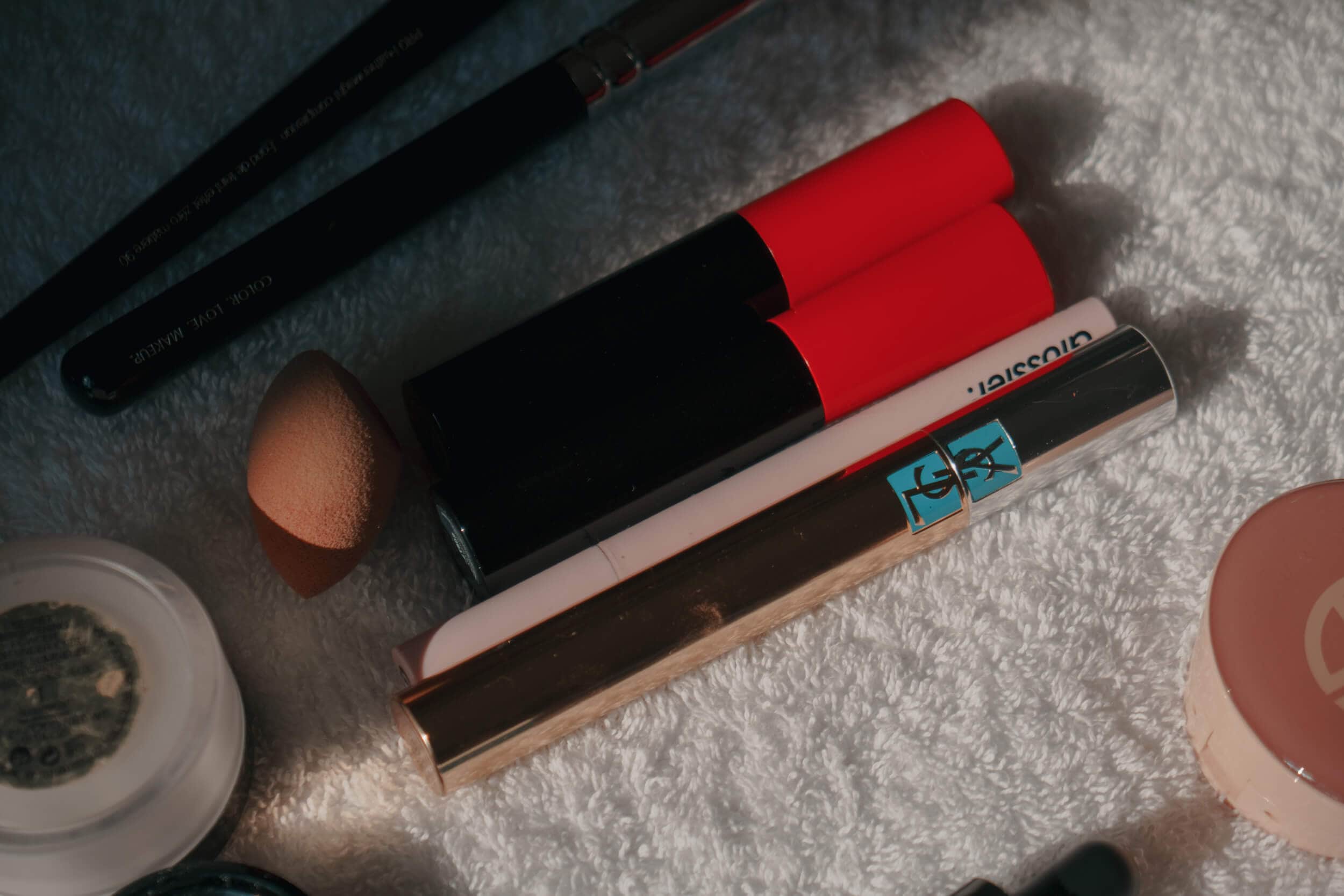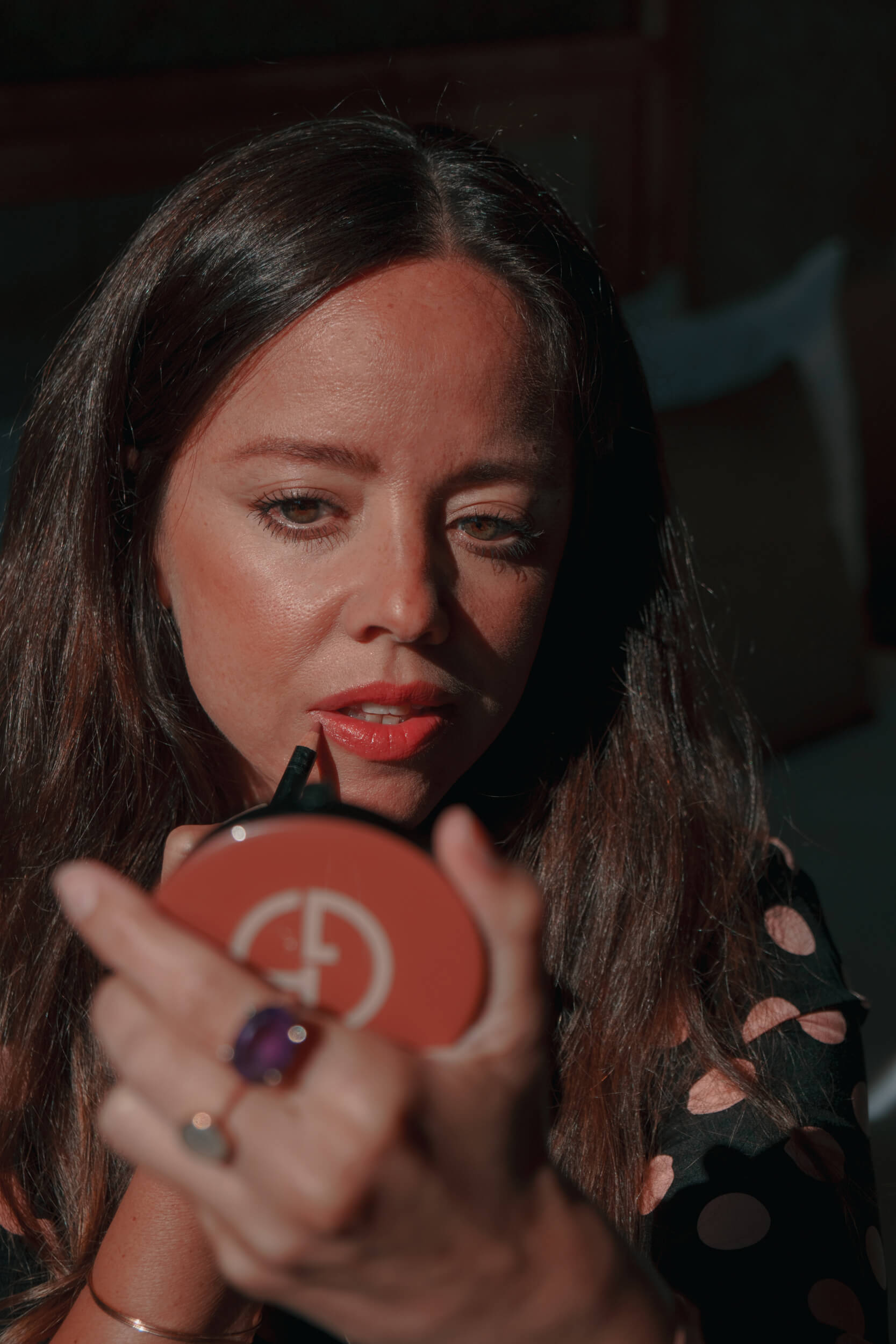 "We got inspired by the boldness of Ruth's Armani outfit and Ruth's powerful and confident personality."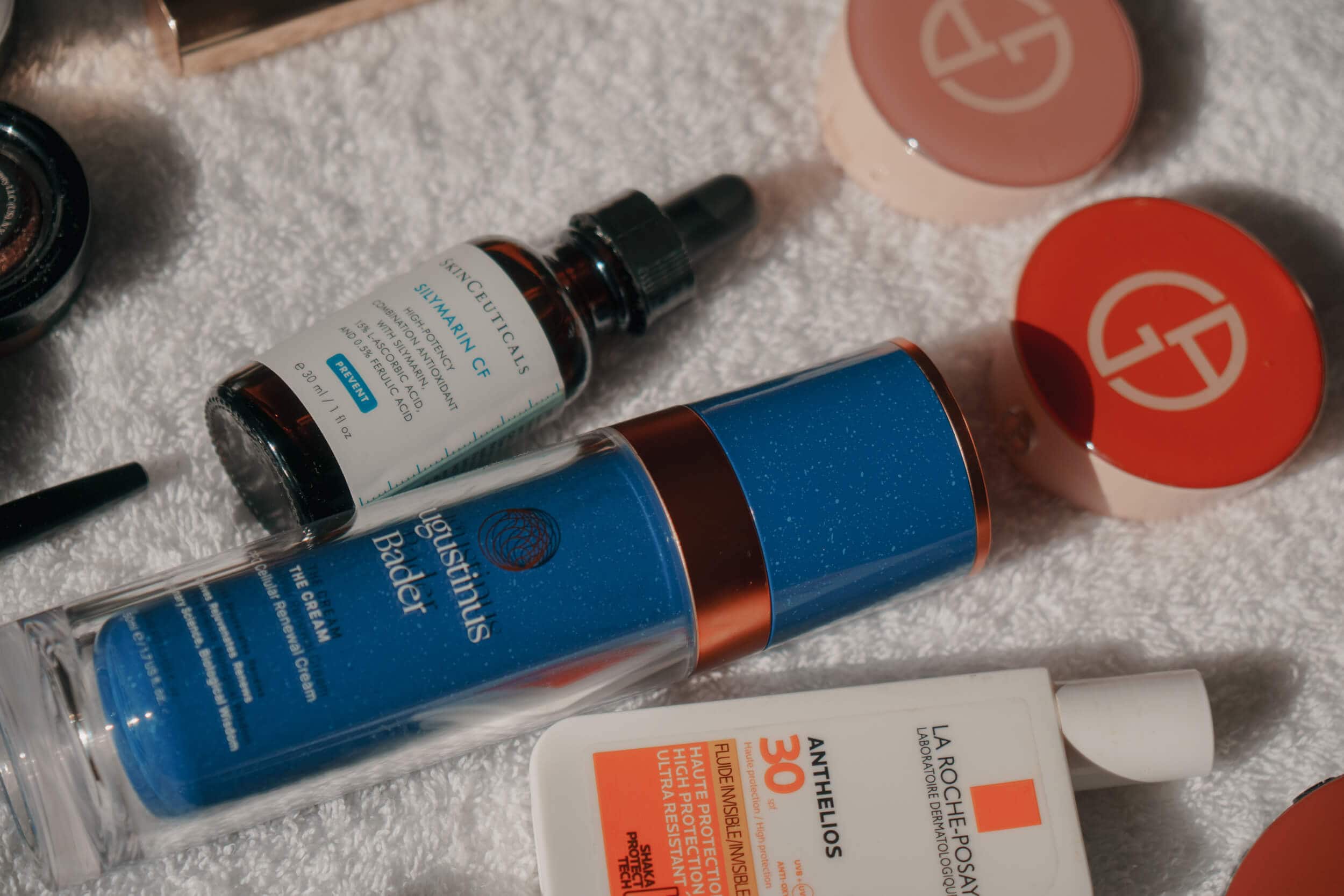 What does "feeling comfortable in your own skin" mean to you?
For me, it's definitely about not worrying too much about what people think of you. There's always going to be someone who doesn't like you, and that is perfectly normal, not everyone is going to love you, and you need to accept that you are not going to be everyone's cup of tea. Most importantly you need to be your OWN cup of tea. Do you and be confident and not worry too much about what someone else is thinking about you.
It's a piece of great advice.
In your kit, I imagine, you have a lot of beautiful makeup products: do you have any favourite products that you want to have with you to make sure that the makeup look comes out well?
Yes, there are a few things that are my holy grail. There is a mascara that I have been using for probably 20 years, it is a Yves Saint Laurent mascara, the Faux Cils, in the waterproof formula; I've tried so many, I've used others from different brands, but that one is always with me. Another product that I really cannot live without, and not just for me, but also for my clients, is a concealer by Armani called Power Fabric concealer. The texture is something that I haven't been able to find in any other brands, it's amazing. Then, my Beauty Blender sponges and my Shiseido lash curlers, as well, they're the best, again, I've tried so many, but I always go back to them. Then my sheet masks to prepare the skin, I've got different ones, some of them are hydrating, some are anti-aging, others plumping or soothing. Depending on the skin and skin concerns, I choose the right one. I did some on myself today, I put them under my eyes as I was looking a little puffy. They are my saviors!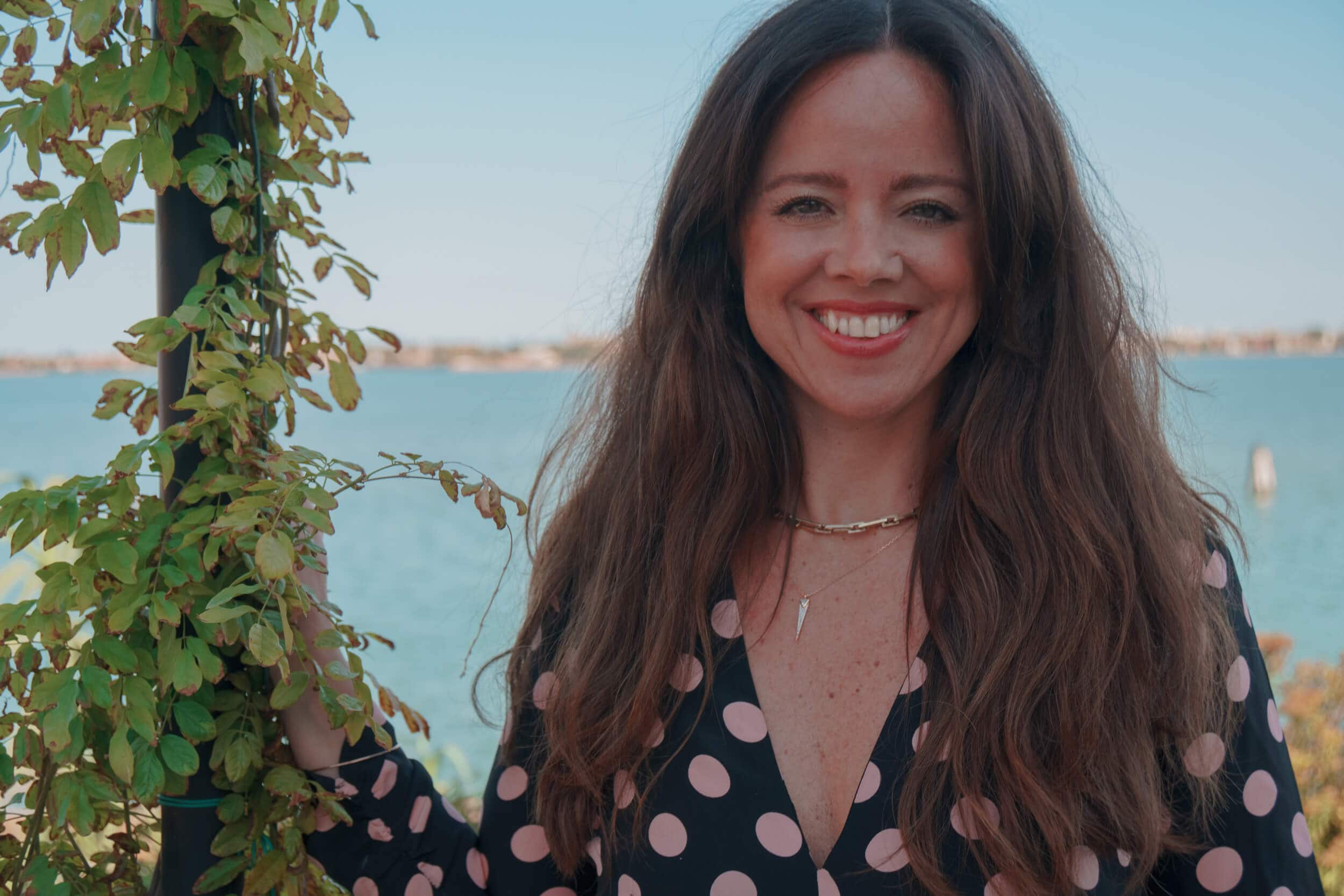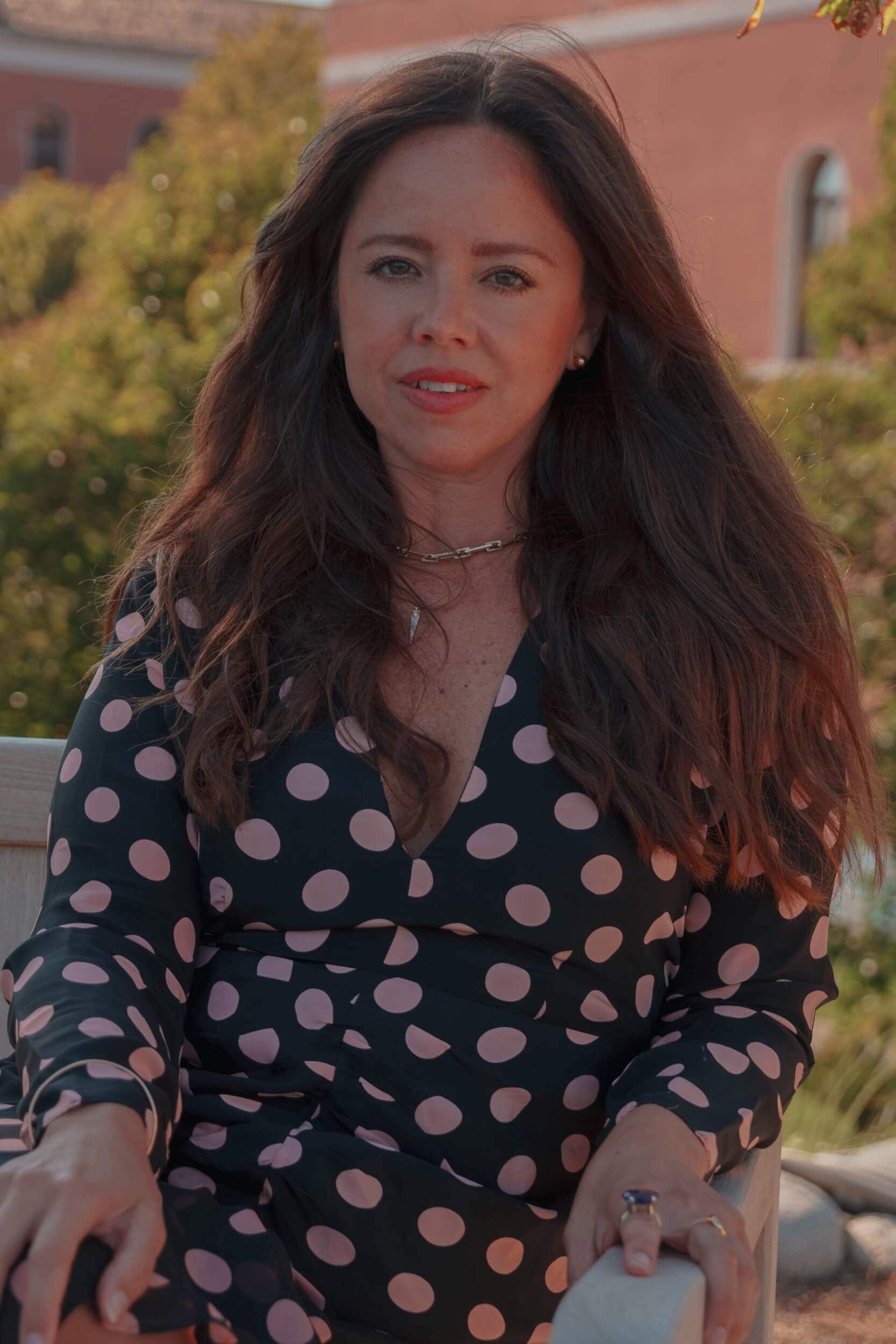 Do you have a product that's on your wishlist right now?
Yes. It's not a makeup product, it's kind of a skincare product. I came across a brand called Resorè Beauty and they have created antibacterial and hypoallergenic cleansing towels/flannels that you use to cleanse and exfoliate, and I really like this concept, and I am looking forward to try it! I would also love to try the new Jason Wu makeup, the packaging is stunning so sleek and modern, and I really like the lipstick tones. Obviously, with every brand there are always "hero" products and answering your question to what I thought about Valentino Beauty, I really like the highlighter, called V-Lighter, and I also really like the lipstick texture – the red shades are beautiful.
What do you have too many of?
Eyeliners. I've got liquid and kohl eyeliners in every imaginable color! I am always looking for really strange/odd colors, like mustard yellow, sage green and terracotta. Personally, it doesn't matter to me if it's an expensive brand or if it's a high-street brand, what I look for is for the right shade. If I see that there's a brand that has a perfect purple or blue, I I just get it! As an example, in a range of blue, you have so many different hues, and there is always one blue that is perfect for what you are creating so the collection becomes endless [laughs].
As we said earlier, I think that makeup, at least for me, is almost like self-therapy. When I do my makeup, I take a moment for myself, and sometimes I discover things about myself. What's the latest thing you've discovered about yourself, if there's one, thanks to makeup or thanks to your work?
I think every time I do my makeup, I can see that I'm changing. I also, sometimes notice that I quite like myself with nothing on. On an everyday basis I do not wear much however, I adore a bold red lip on me. A motto phrase for me is to never underestimate the power of a red lipstick! Through makeup I can change how I look, especially when I'm on camera and I love that! It's amazing what a good contour technique can do to your face and good powder to your skin.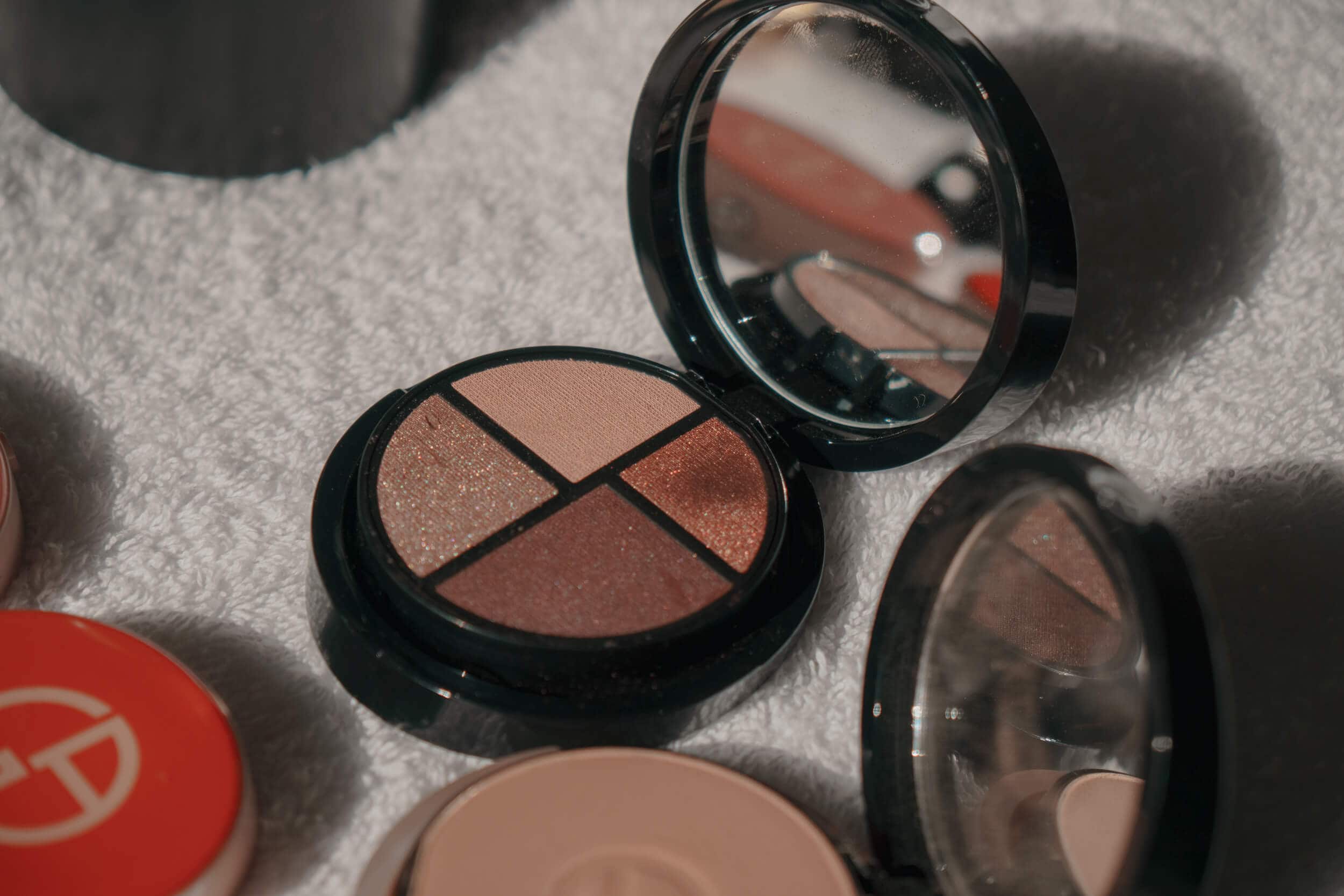 You have to appreciate what you have at the start.
Exactly! I always say I can see something beautiful in every face, no matter what. Doing makeup makes you look at yourself differently and not necessarily pick at those aspects you don't love, on the contrary, sometimes, you appreciate yourself more and realise "Oh, that looks quite good, that's quite nice about my face," or "I look quite good with with a bold lip or a strong liner."
What was the latest exciting makeup look you did?
I worked with Andie MacDowell just before I came to Venice, and that was pretty amazing. We shot an editorial with Tom Craig and it was such a special day. Andie is so iconic and talented, she's had a contract with L'Oréal for over 35 years!  Having the opportunity to create alongside such a wonderful actress is a true privilege.