Strangely enough, it was a windy day in Venice, when I met Paolo Virzì. The day before, it had rained, the first rain of the 79th Venice Film Festival. This is not the festival's weather forecast, by the way, but a mini set of coincidences that I wanted to remark, if it's really the case of talking about coincidences. Because with Virzì, nothing happens by chance.
In Venice to present his latest feature film, "Dry", Paolo confirms his status of excellence in the Italian storytelling and filmmaking panorama, with his unique, apocalyptic, and "dramedic" way of narrating the collapse of society. Set in an exhausted Rome that's been put to test by the water crisis and the consequent collateral effects on its inhabitants, the scenario is utopian, but only half so: Paolo explained how lockdown inspired him to tell the stories of a lonely and abandoned humanity, lives that intertwine reflecting a clear image of the post-pandemic disorientation.
"Dry" fabricates a catastrophe that hasn't really exploded, but that many signals from the real world anticipate as not only possible but even imminent. What will the next one be? Paolo asks himself and me this question, trying to imagine the future, of the Earth, society, and cinema. Perhaps, he's already factoring the next story, maybe in the shape of a TV series.
The movie shows an extreme situation, almost catastrophic, which inevitably reminds us of what we've been living over the past two years and predicts a plausible future: where did the idea come from? Was it an outcome of the pandemic and lockdown?
Back in February-March 2021, the number of infections rose, as well as the number of deaths, and they locked us in our houses. My fellow writers and I started wondering: what will become of us? Will we keep making movies? What will life look like after this? What wounds will these times inflict upon us? How do you make cinema right now? Will actors go back to kissing each other on the screen like in old movies?
We wanted to talk about this moment of disorientation and fear; at the same time, though, we felt like we didn't know enough about it, we didn't know how it would have ended, so we started to dream a vision of the afterward. We imagined Rome that has left Covid behind but it's dealing with new threats: the climate emergency, water crisis, economic crisis, draught, but also the arrival of a new pandemic. A massive background, a very near future.
Now that the movie is going to be released, it's maybe going to look like a story about today, maybe it's exactly what we are living now in terms of scenario and social background [laughs]. However, we wished to put stories and faces on the screen, probably even more so because we've been isolated for so long. We tried to build a fantasy and metaphor of this unbelievable moment through a mosaic of different stories of frustrated, lonely people, but at the same time somehow intertwined.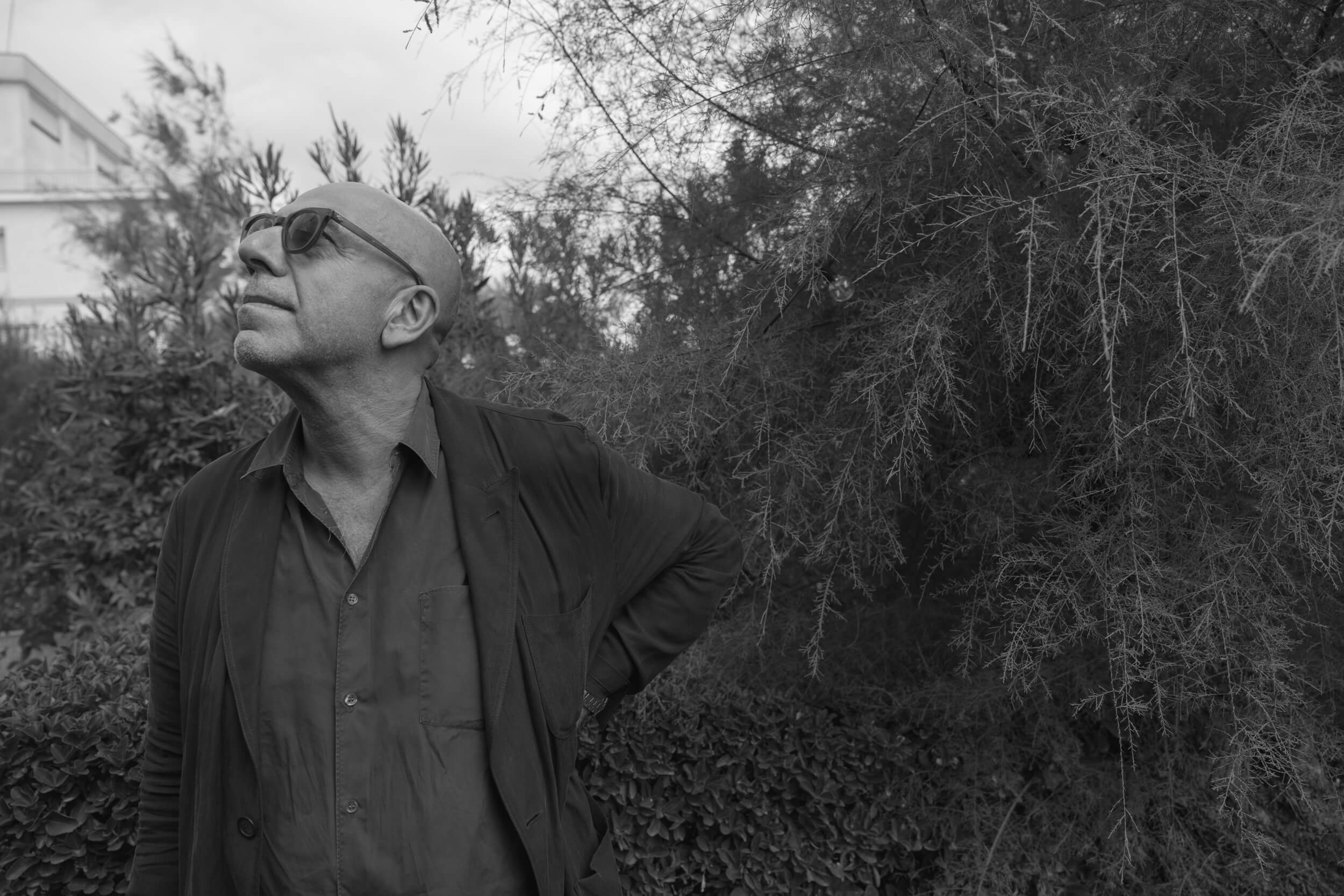 Why did you choose to set the water crisis exclusively in Rome? Is there something, in particular, you fear when you think about the future of this city?
Although the story is not realistic, I think that if there ever will be a drought, Rome has so many sources of water that I think it will be the first and most affected city. Anyway, it's unlikely that this is happening now… next century, maybe! [laughs] At the same time, Rome is an icon of a millennial civilization based on the transportation of water: modern civilization was born in Rome, as well as fountains, and it's the only place in Italy where the water from fountains is always running! So, it's kind of a symbol of this ancient, glorious past that is collapsing. Nowadays, people have no direction to follow, so what I wanted to show was not only the collapse of the water network but the collapse of a society, affected by rage, conflicts, and jobs that disappear.
This topic is certainly fantasy, but it's not so far from reality.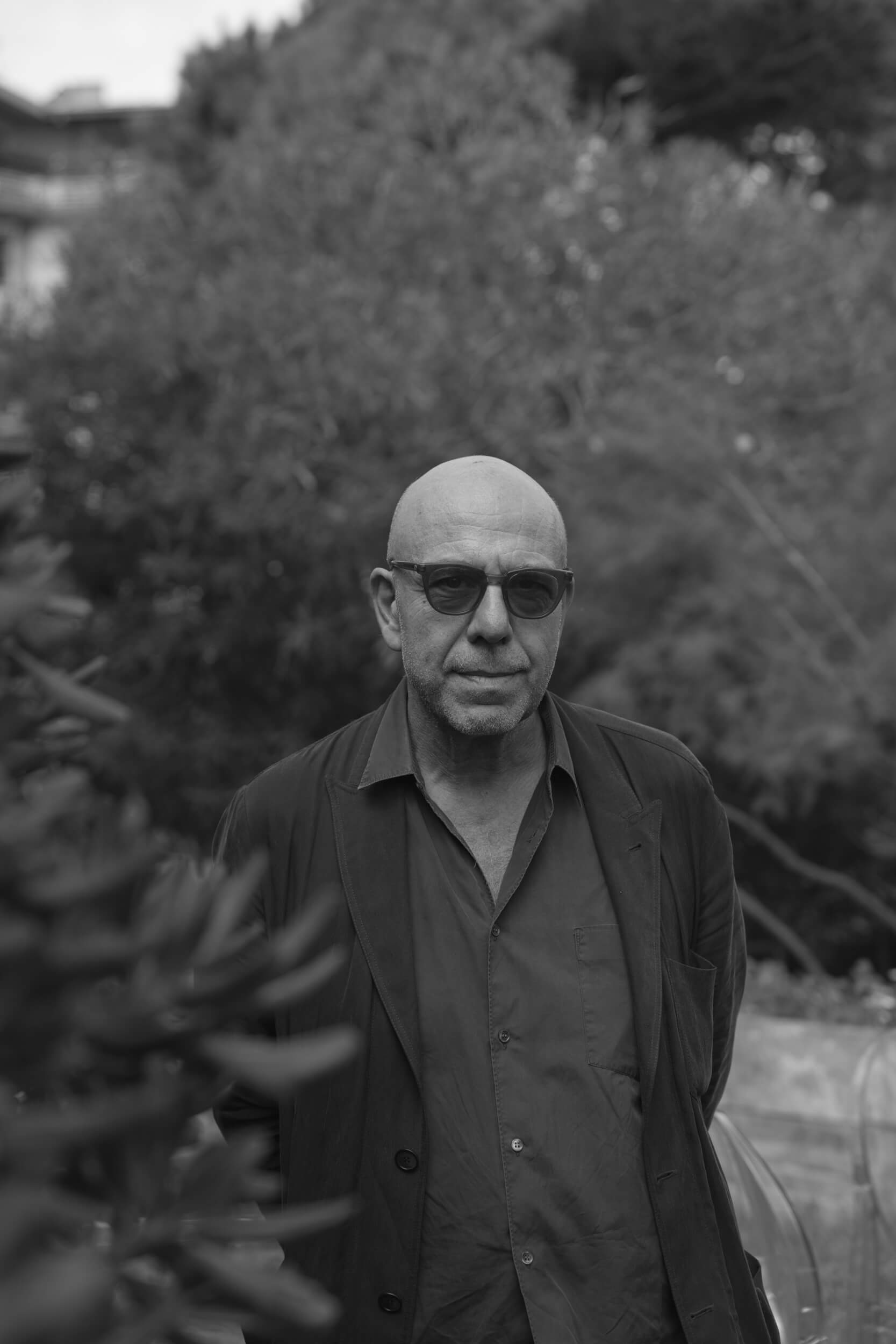 "A symbol of this ancient, glorious past that is collapsing."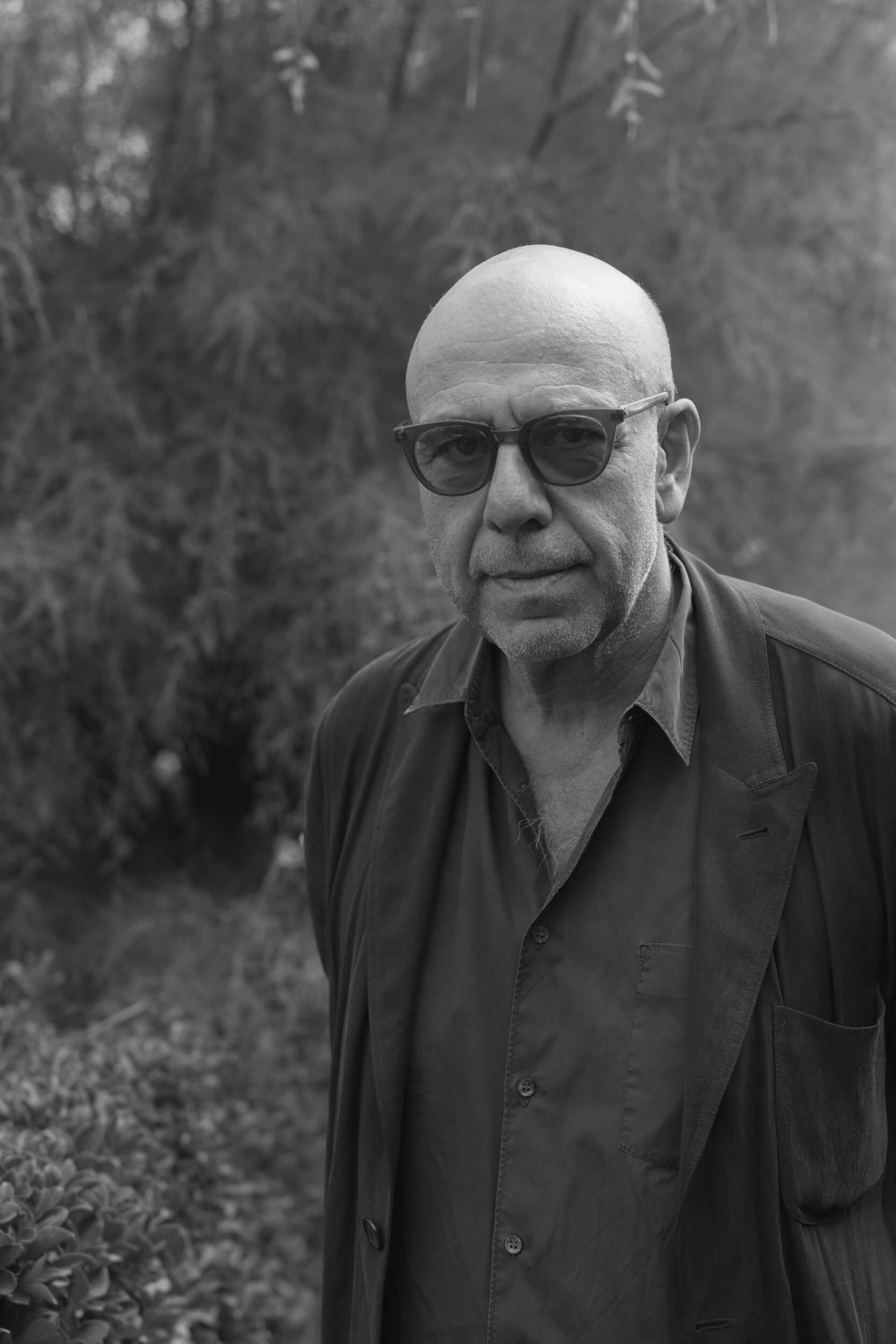 Is the environmental crisis and water shortage an issue that particularly concerns you?
Of course.
Speaking as a citizen, as a father, as a person, I think this is the main issue we have to deal with now. With climate change, global warming, and what is happening in terms of energy, we are facing the possibility that mankind extinguishes, so it is something I really care about. At the same time, making a movie is not enough, I think, but it's a way for me to fight my battles as a citizen and as a voter; as a storyteller and filmmaker, on the other hand, I wanted to explore and investigate what happens inside people, what this fear is, what this coldness in relationships is all about in a world where there's no more confidence between people, which is probably the consequence of a wound we all have in us from what's happened over the past two years. This is particularly evident in the younger generations, but not only, as so many love affairs are also developing via WhatsApp [laughs]. And if you think about it, maybe, most of these lovers, when they meet in person, they don't have anything to say to each other. However, maybe, something even more threatening than what we've experienced is coming. And this is not just my supposition, it is what scientists are saying to us, as we all must be aware of what is happening to the world.
"What will the big next one be?"
This is what they keep wondering. In the movie, we made up a sleep disease, but maybe, in reality, something worse than this could come up in the future. This is the voice of science, so maybe we must watch out! [laughs]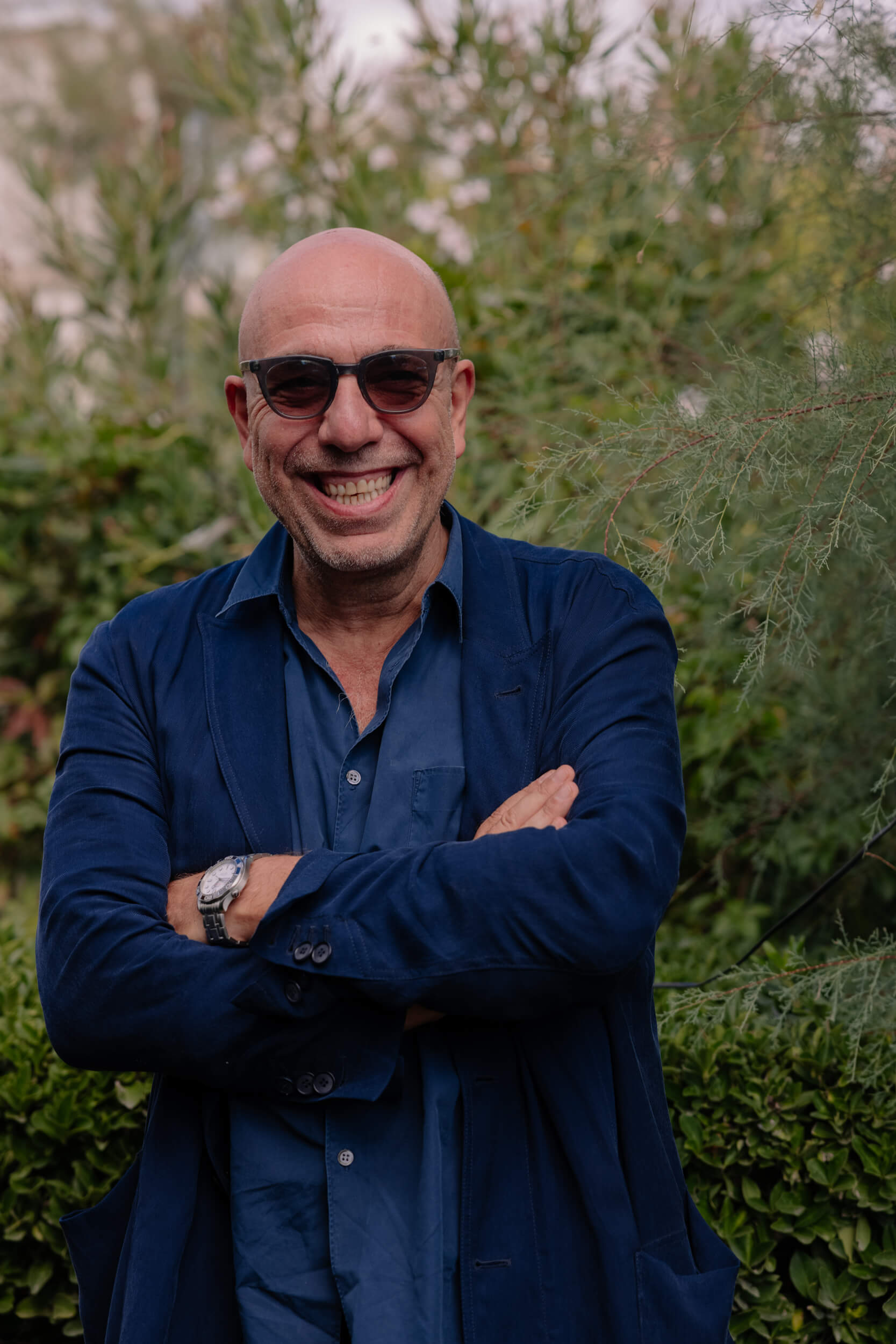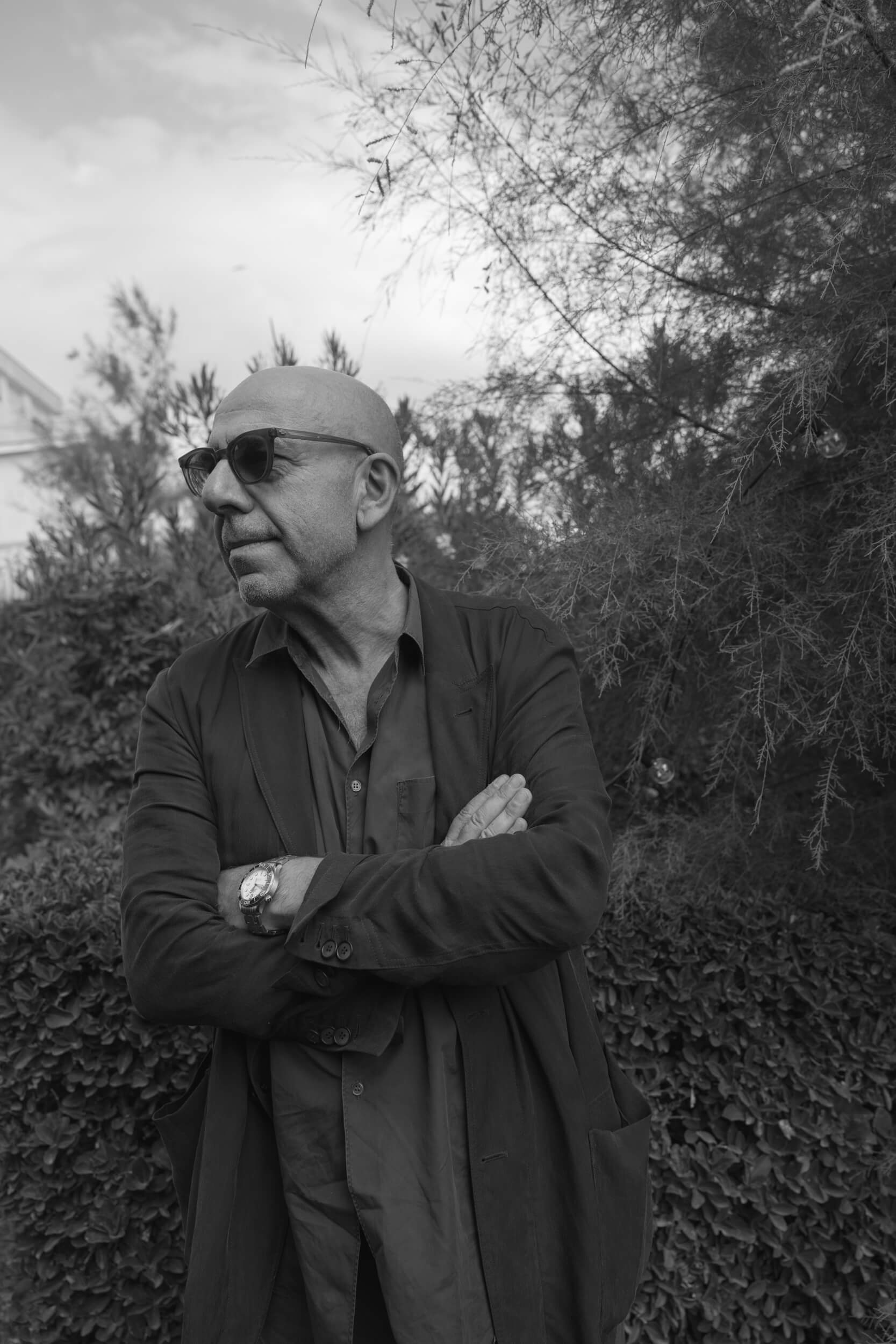 In the story, though, the only character that seems to be sort of rational, despite everything that's going on, the only one with a sort of positive attitude towards life, is Martina, the girl who's of course thirsty and sweaty like everyone else, but is still able to worry about the boy she has a crush on, baroque music, her depressed dad, her absent mother… Does this perhaps mean that you put your trust in young people? Do you believe in the younger generation more than in yours?
You know, Martina and Rosa Canina, the plant that Mila tries to take care of, are two blooms, they represent something that can blossom, and they carry with them the meaning of hope. Martina and Sembene seem to be in love, they are maybe fond of each other, but we're not sure about that because they're not confident enough about the future of their relationship, and this is touching for me, they don't really believe in the possibility of living their love, but I guess there might be a sequel to their story, they will be together at some point.
Something that has particularly impressed me, that I saw emerge from the "factory of the tale", from the building process of the story, is the fact that within this puzzle, the tales of solitude eventually connect to one another, and in the end, the craziest and most paradoxical connection takes place, the one between an old, broke tradesman and an African asylum-seeker young boy, who almost talk nonsense to each other under the rain, but they're both in a good mood, despite only a while before one had pointed a shotgun against the other. So, this connection between different destinies is perhaps our salvation, our redemption. If there's some.
This is the meaning of what we're experiencing right now. In a moment of political storytelling based on nationalism, this is crazy, what we're facing right now is madness. Perhaps, what we need is a global thought on our future.
Unfortunately, I don't feel like I belong to any of our political organizations. I used to be a left-wing "activist" when I was young, but now I've become skeptical and desperate. In my opinion, something important can only come from a movement that can shake people and spread awareness about the main issues, the ones we really need to be concerned about: global warming, climate change, energy resources that are extinguishing, the kind of civilization that we should try to build for our future.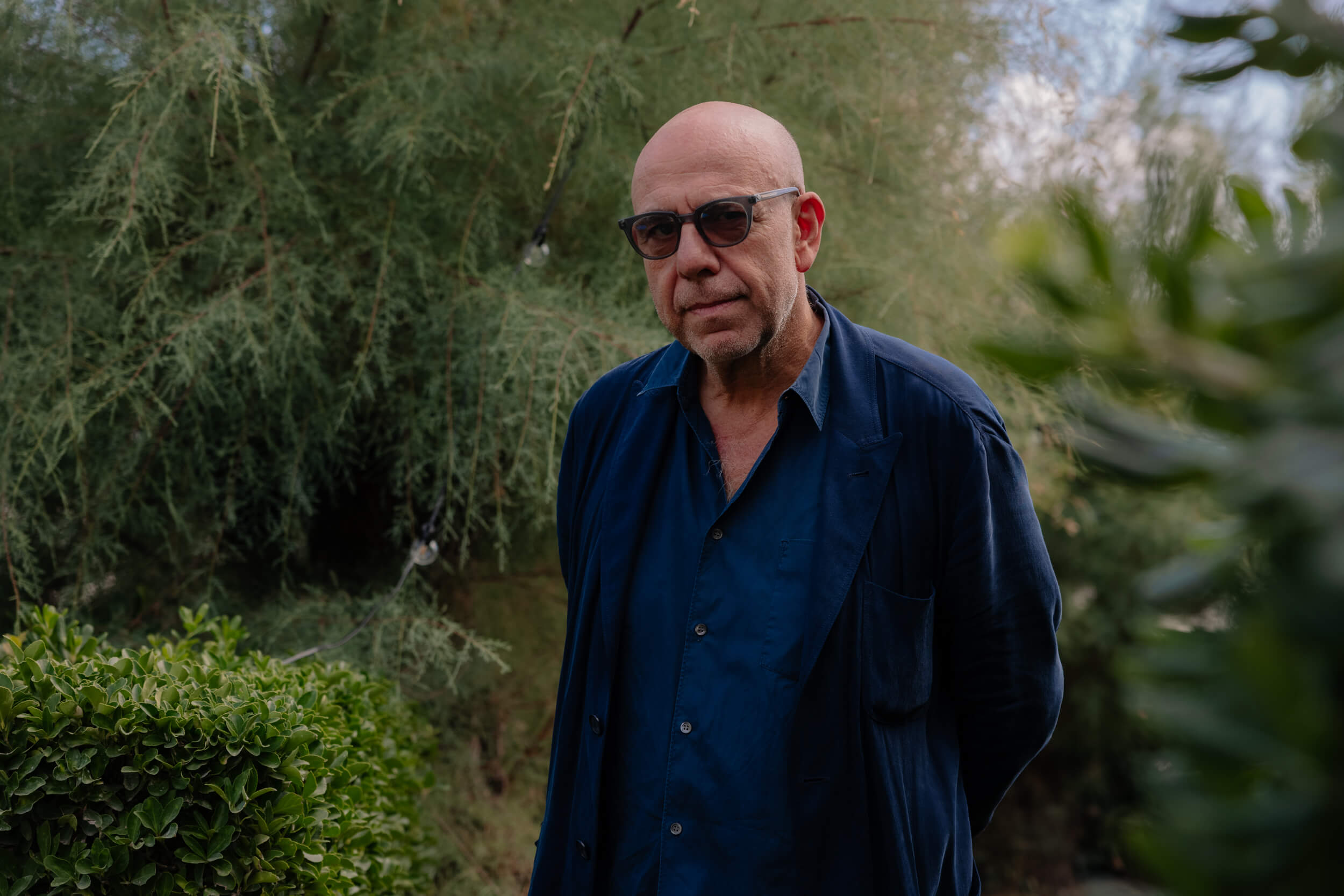 "This connection between different destinies is perhaps our salvation, our redemption. If there's some."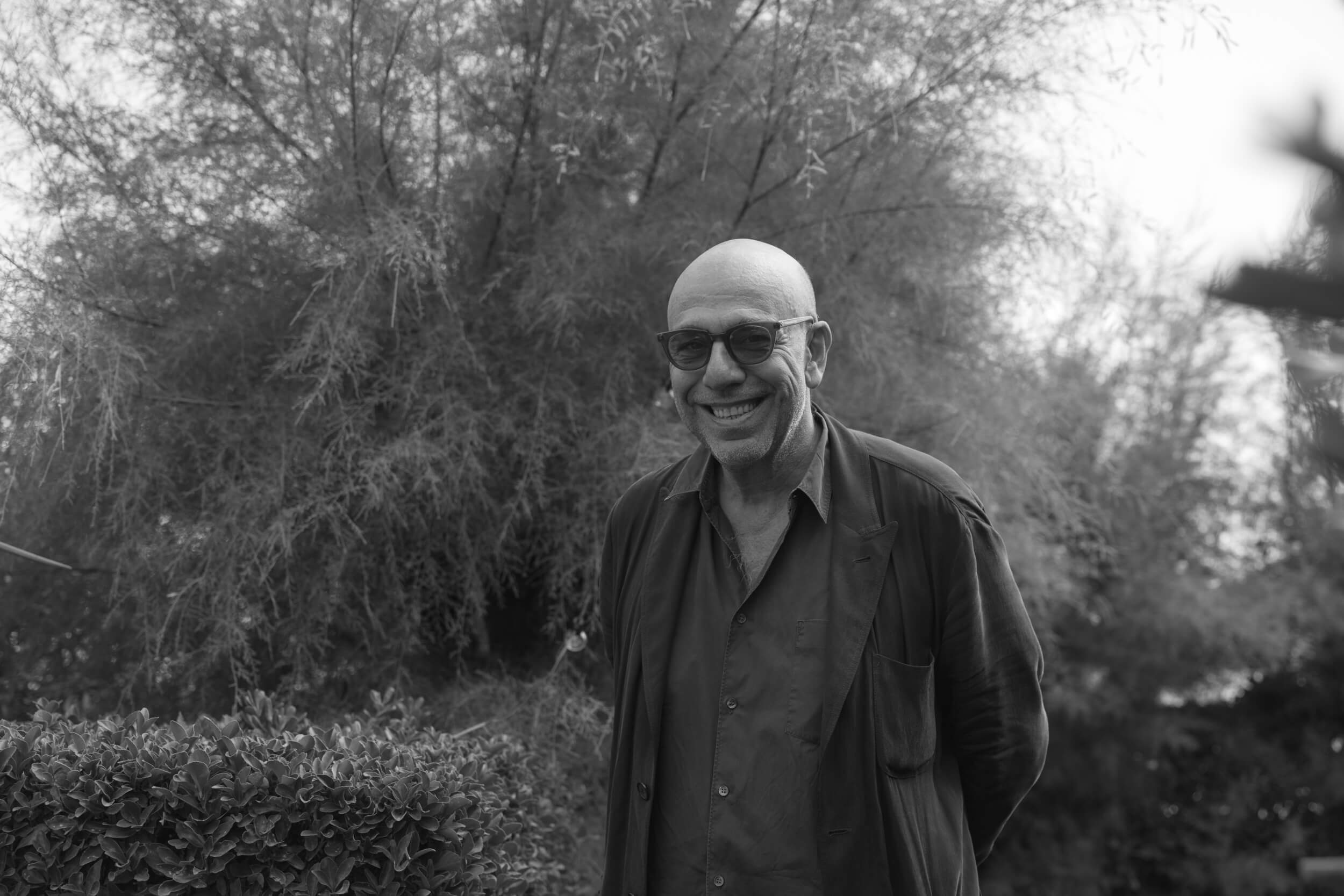 You said that, during the pandemic, you and your friends would talk a lot about the future of cinema. What does it look like from your point of view?
What I imagine is that movies will keep existing, they will keep being there and perhaps even multiply.
On the other hand, what seems not to have a flourishing fate is the possibility to watch films in movie theaters. Personally, I hope that my movie will be seen in movie theaters. We fought for this, we wanted to resist OTT platforms and show the movie on the big screen, and this is what we are doing. On September 29, our movie will be released theatrically in Italy, but it's a challenge and a risk. However, the reaction at the première was really good, and I could feel the difference because this has been the first time in my life that I didn't have any screening with an audience at the end of the post-production – which is what directors usually have to test their films and eventually change the editing or the ending according to the reactions. This time, it wasn't possible, there couldn't be more than three or four people in the same room, so what happened at the première for me was an incredible source of joy because I wasn't used to it anymore, and it was the first time in a long time that I experienced the feeling of a film of mine screened in a room with so many people.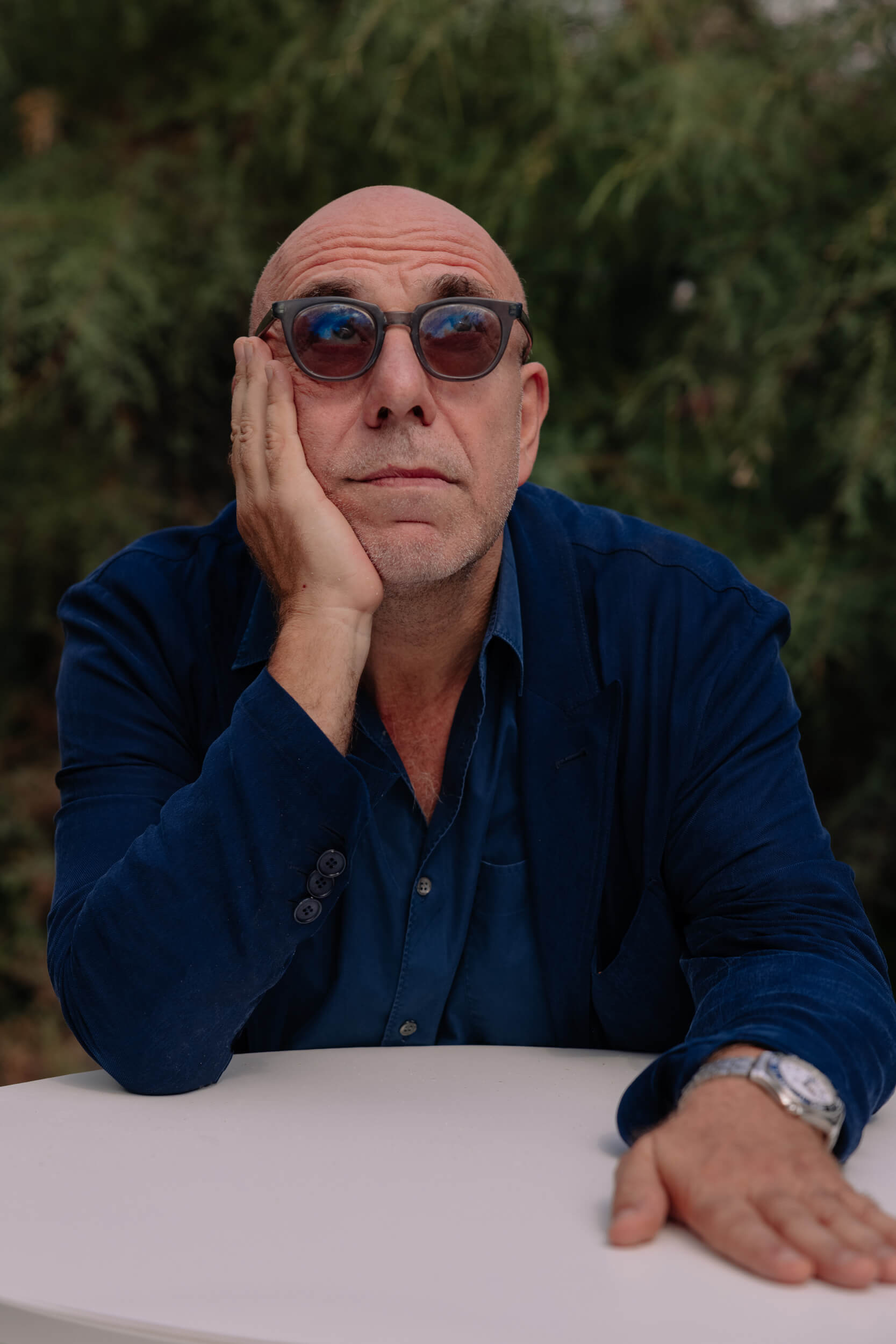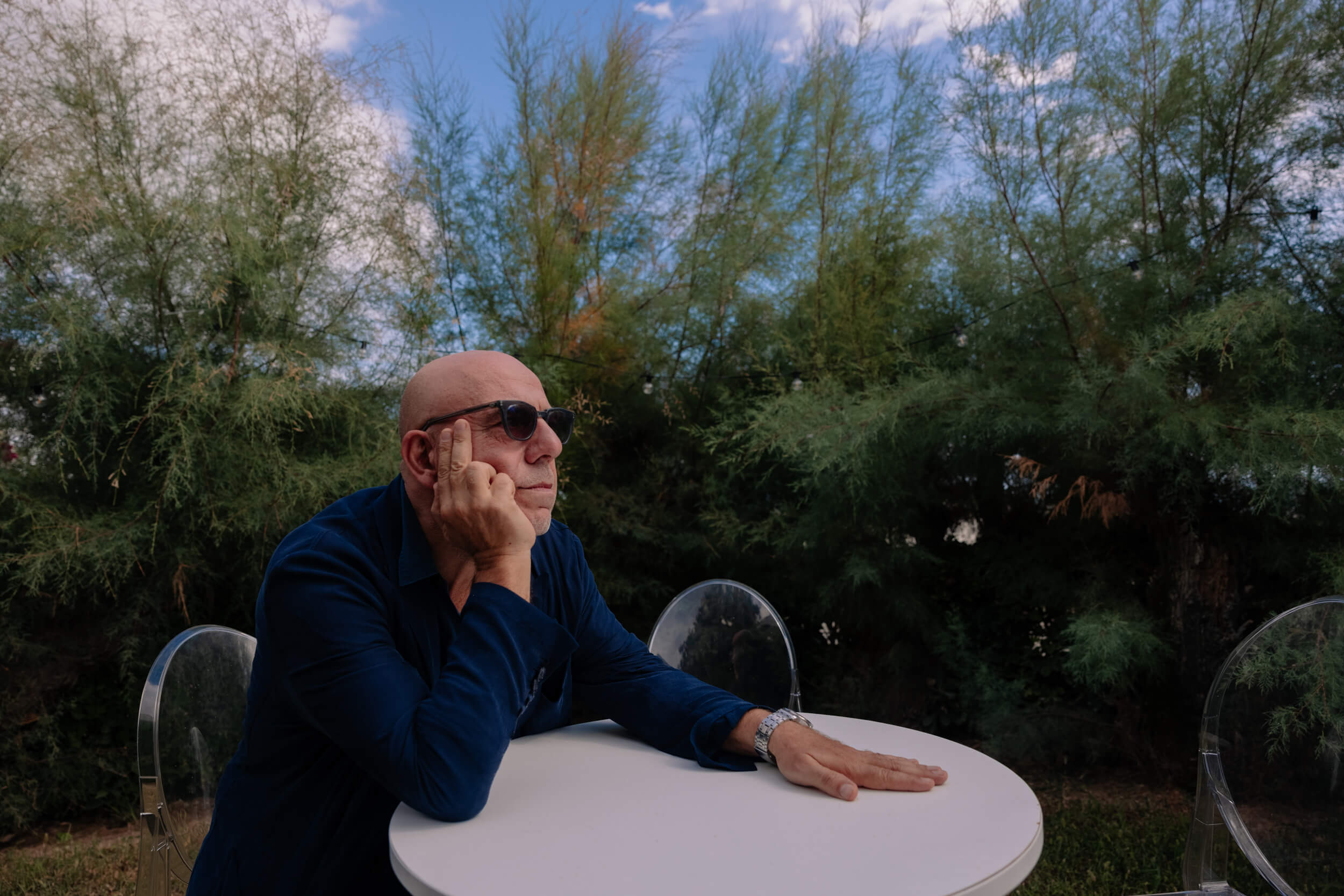 And I heard it rained on the red carpet! Funny, isn't it?
[laughs] Yes, it was a funny coincidence! But it was all planned, it was part of the marketing [laughs].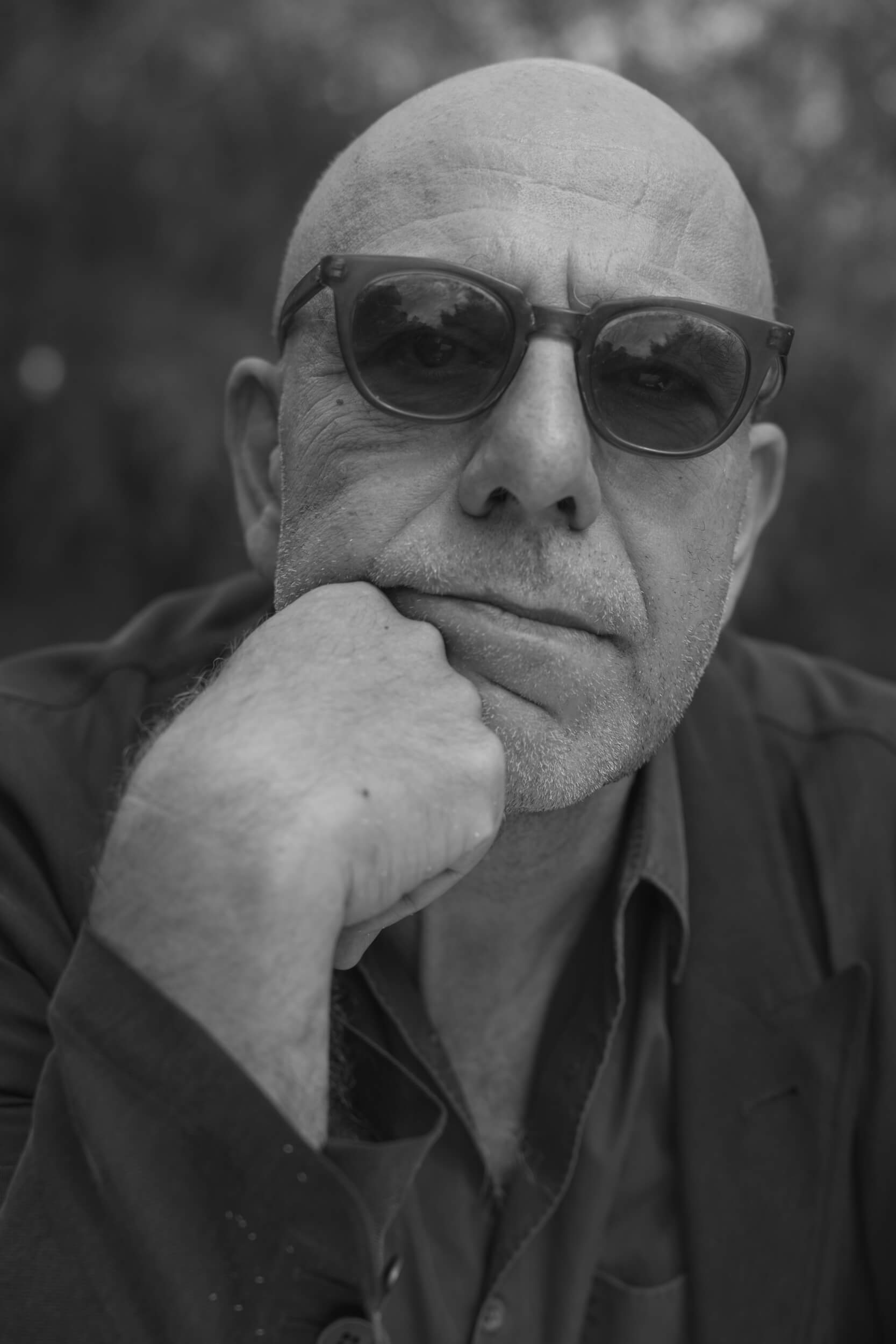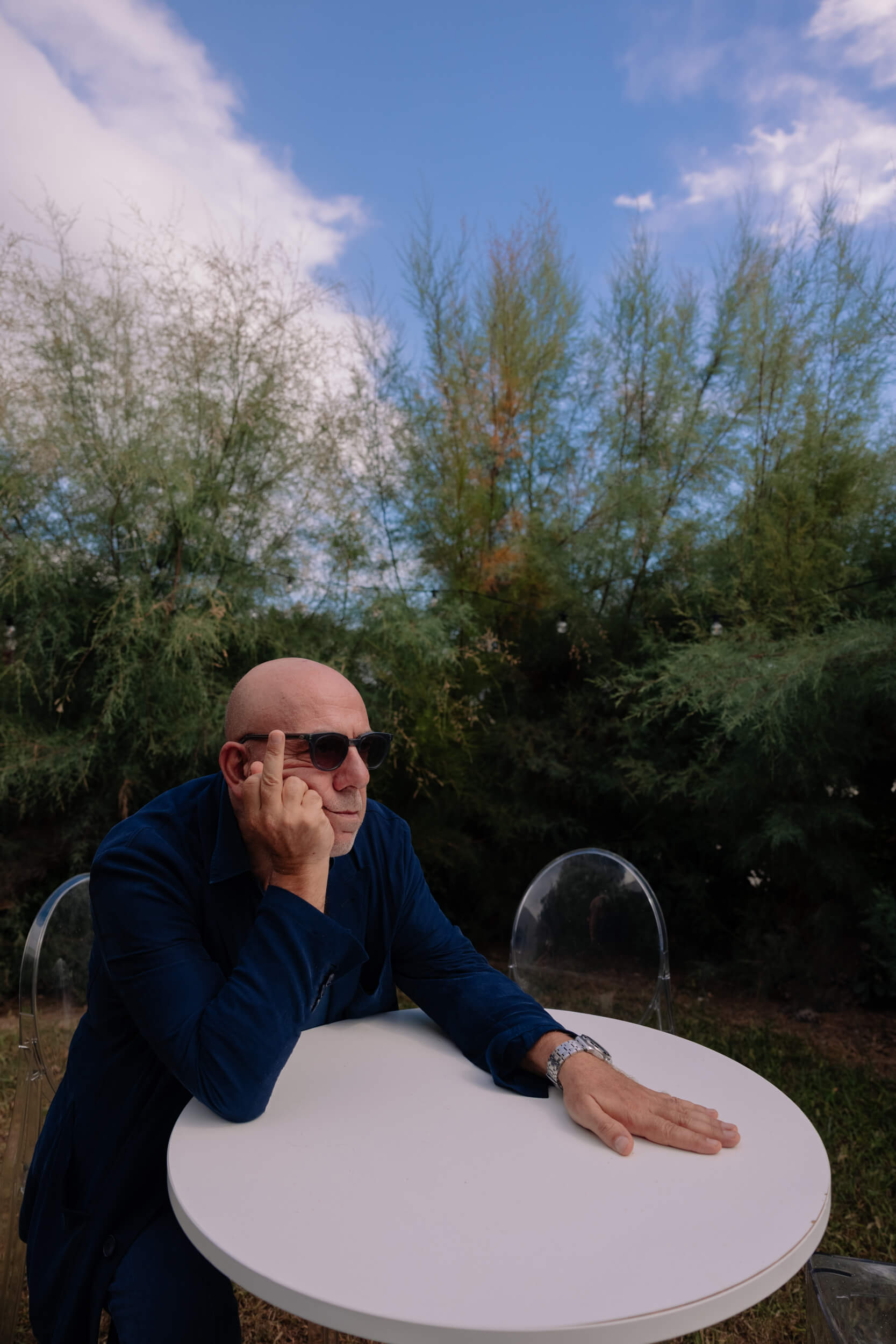 What's next for you?
I will be on set again next spring to shoot a TV series set in 1994. You know, I've resisted the temptation to make television so far, but now I want to give it a try. I like watching TV series, even though I'm not a binge-watcher; however, there's always something about them that leaves me unsatisfied, a kind of pleasure mixed with frustration that I feel at the end of each episode and that doesn't make me completely fall in love with them as it happens with movies. Still, I'm curious to see what happens with movie theaters because I prefer to make movies, to be honest.