When I fell in love with makeup for the first time, I met Nikki. Not in person, nor through someone else. I discovered her blog "Hello to Beauty" and her Instagram profile: I immediately liked her way of communicating directly and "as a friend" with her followers, explaining some tricks about her job and also sharing an idea of beauty that is all hers. But not only that, Nikki, just like a few other makeup artists in the world, has a different and unique way of seeing and perceiving the colors, the skin and the textures of the products. She plays with them, transforms them and makes even the simplest eyeshadow, something really special.
Nikki DeRoest, born in Utah, which she left and moved to Los Angeles eight years ago, is a successful hairstylist and makeup artist, famous for the dedication she puts into the care of the eyebrows and skin of all her clients.
But Nikki is also a source of inspiration (and for me she's been so for quite some time), mostly in making beauty natural and simple to understand, how beauty is for everyone and everyone, and how to play with makeup (and sometimes with yourself) is important, almost more than the result itself or the pursuit of perfection.
Her stories on Instagram are the best if you want to discover every day some new secrets about the world of makeup and especially to discover that little trick that never, but never, we would have thought of being able to do too.
When we met her in Los Angeles, there were a lot of questions to ask, maybe too many, but the ones that affected me the most were: when will you make your own makeup line? When will you put your genius in something of your own? And in the naivety of our question, we got an answer.
It will happen very soon.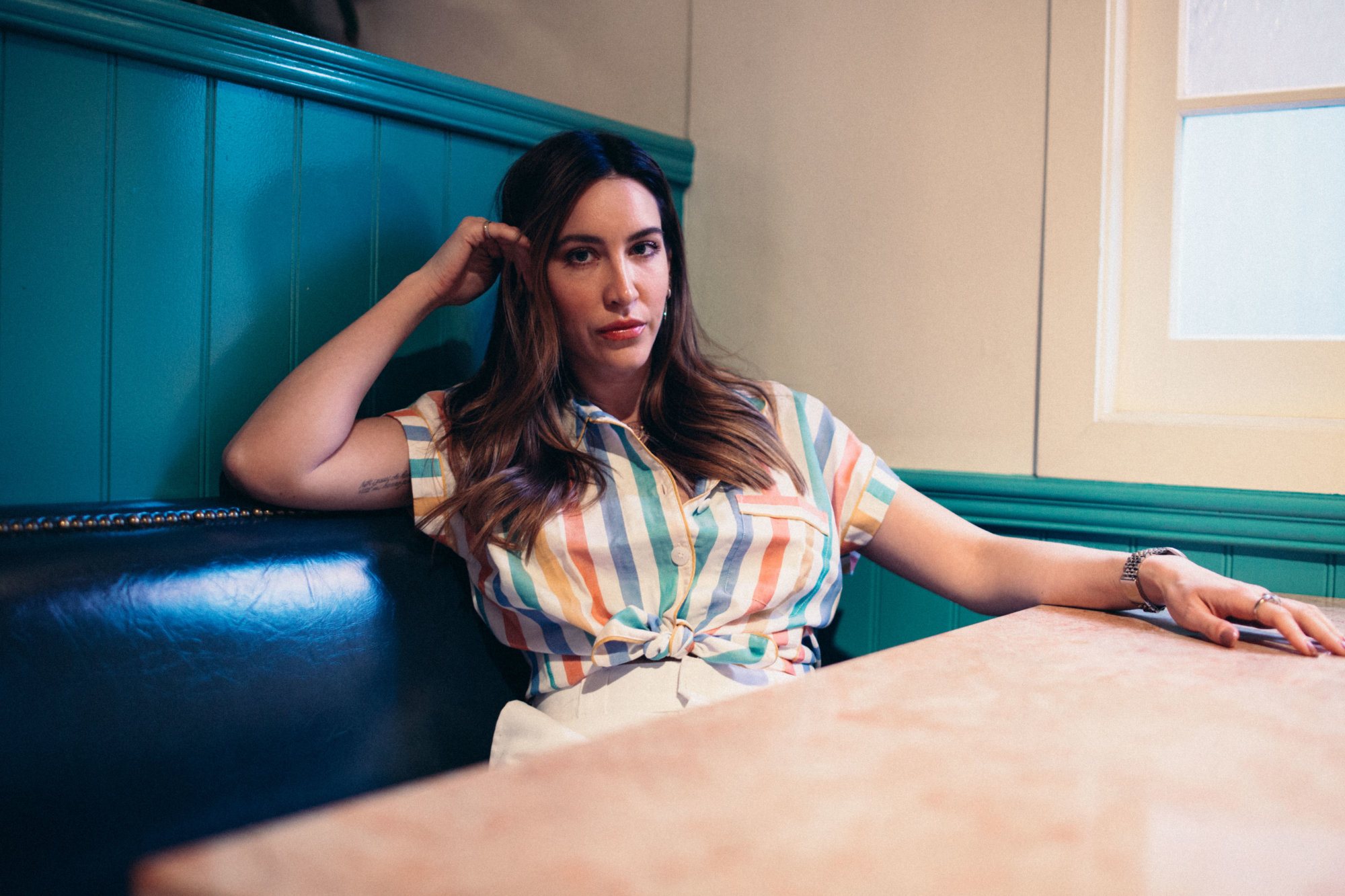 _______________
How did it all start? Your passion for beauty; you started with hair, right?
_______________
Yeah. So, actually, my mum is a hairdresser. I was born in Utah and we had a little salon in our basement. So she was pregnant with me and working in the salon…
_______________
So it was in your DNA!
_______________
Yes, exactly! And so when I was born, my mum kept working with her clients and I stayed there in salon too and she said that, by the time I was 18 months, and so I could speak, she would put me on her client's lap and I would speak while they were getting their hair done. So it's like…I think I started then, and then I just grew up my whole life interested in everything related to beauty. But I used to watch my mum cut hair so I would sit and watch and then I try on my friends if they would let me or, like, practice on my Barbie dolls or anything.
_______________
What was the click for you from hair to makeup?
_______________

I don't think there was ever a click; I think for me they're both really important. And I can't really give either one of them up; There are just times that I favor more one than the other. At this point in my career I think that, when I moved to California, I went with the intention of doing more hair but the longer that I was here, I wanted to get more into makeup. So I think that for me is to kind of keep myself entertained and inspired but also kind of just…I'll always keep my hands involved.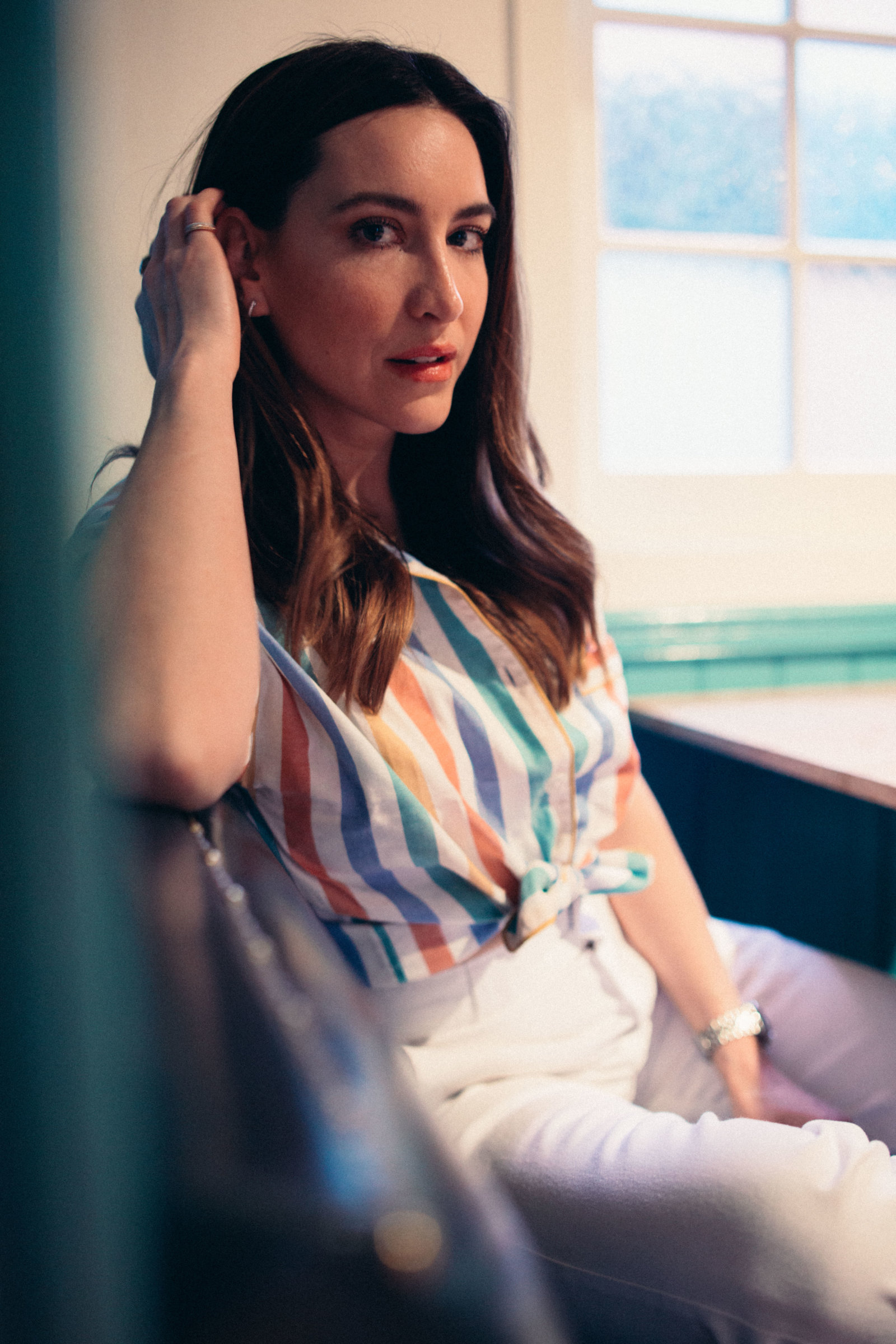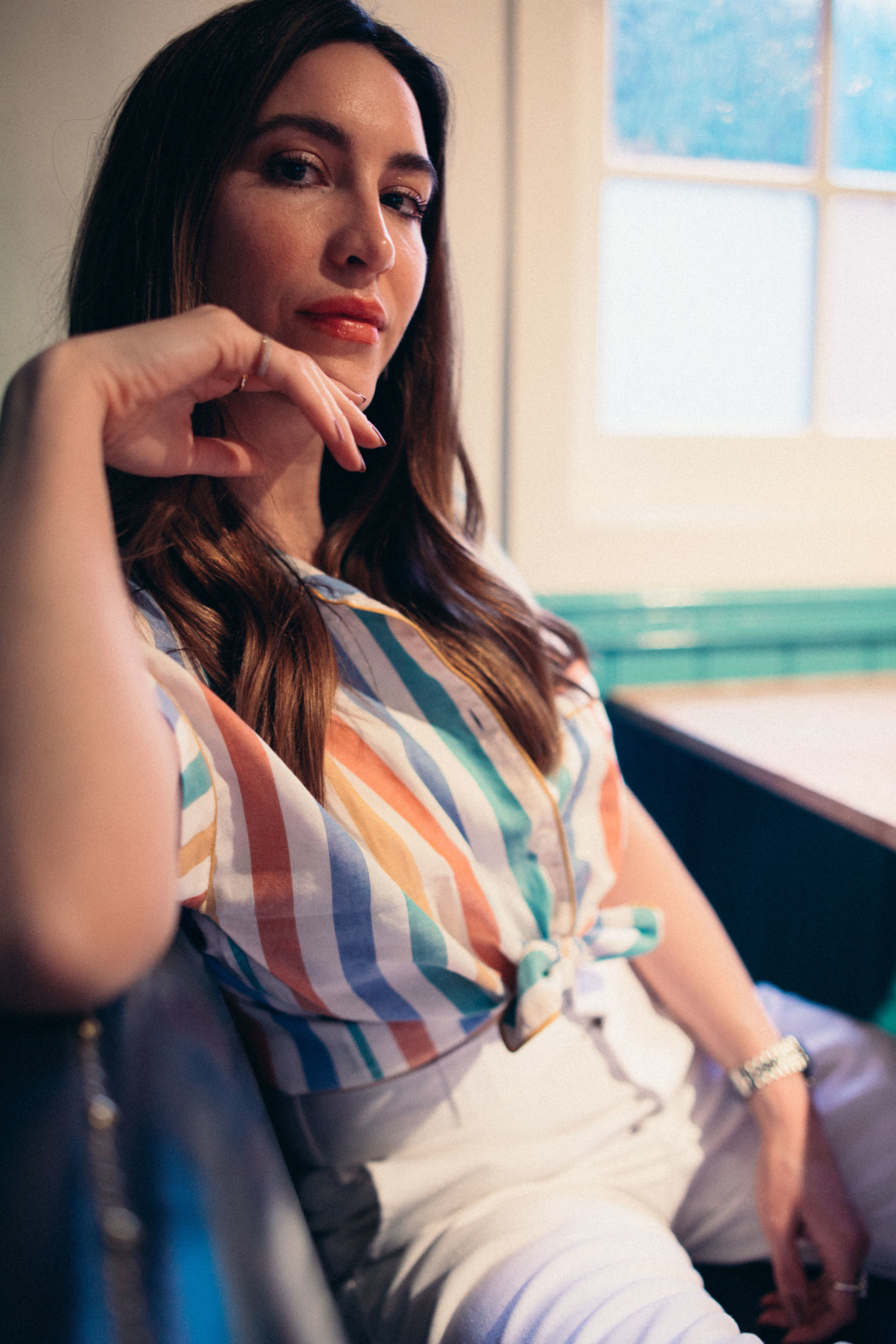 "…for me is to kind of keep myself entertained and inspired…"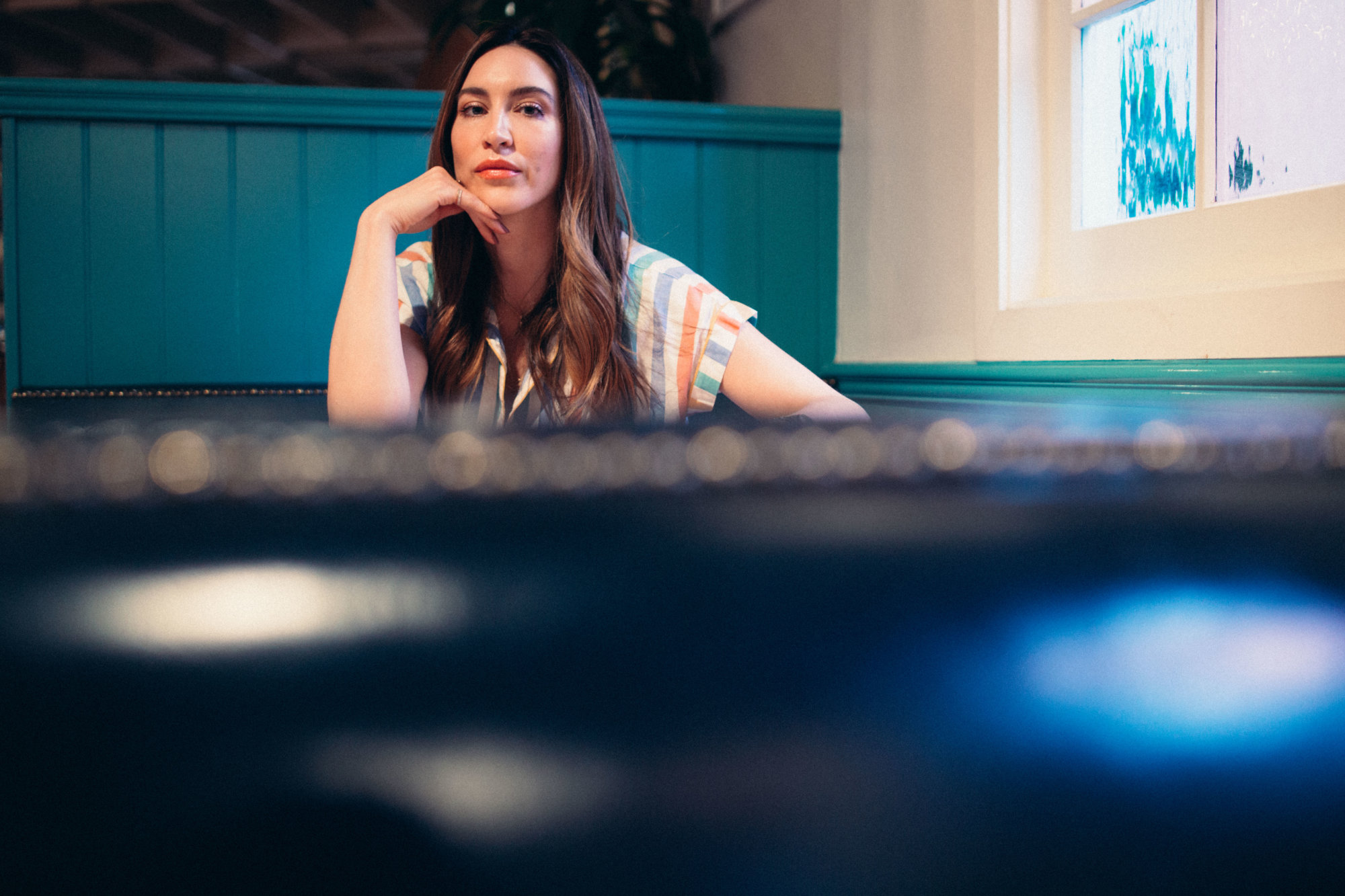 _______________
What's your favorite makeup look of the moment? I mean, here is always spring…
_______________
I know! Lately, I guess subconsciously, because now I'm seeing a pattern, but I've been playing with waves of popping color into my looks, but it's done in a way that it is not too much. So that, instead of doing purple smokey eye, I'll just do a little line of purple on the top and the bottom, or maybe something in the corner, so it's taking a really bright color but only doing just a little bit instead of the full eye.
And then everything else has to be very fresh and clean and pretty, so it's not competing.
_______________
I really admire your work and your makeup because they always look fresh and obviously glamorous, but there is always a little bit of something natural.
_______________

Yeah, it's so important for me. I mean I am not that type of makeup artist that tries to transform someone, to make them look like they're different.
Or hide something…
Yeah. I love to pick out what's special about them or what, you know, what's the most brilliant thing that I can do and make them the best version instead of like contouring someone's face to look like a different one.
_______________
And for you what will be the biggest trend of this summer?
_______________
I mean, what I've seen so far is still like those bright colors, I'm seeing a lot of blues, yellows, the color of the year is purple, so probably it will stick throughout the year, but I think for summer is all about being bronzey, looking like you just were in the South of Italy on a boat. Effortless and chic, but definitely with a lot of glow.
_______________
How is your skincare routine going to change for summer? Or you stick to the same?
_______________

You know, I feel like I stay pretty consistent because I think consistency is key with skincare. If you're someone who doesn't wear sunscreen on a daily basis that's definitely a must for summer. And I think you could back up a little bit on the level of the moisturizer: so if you're using a very heavy moisturizer in winter, maybe in summer it can be a little bit lighter. But, as far as the actual things you're using, I don't think it should change too much.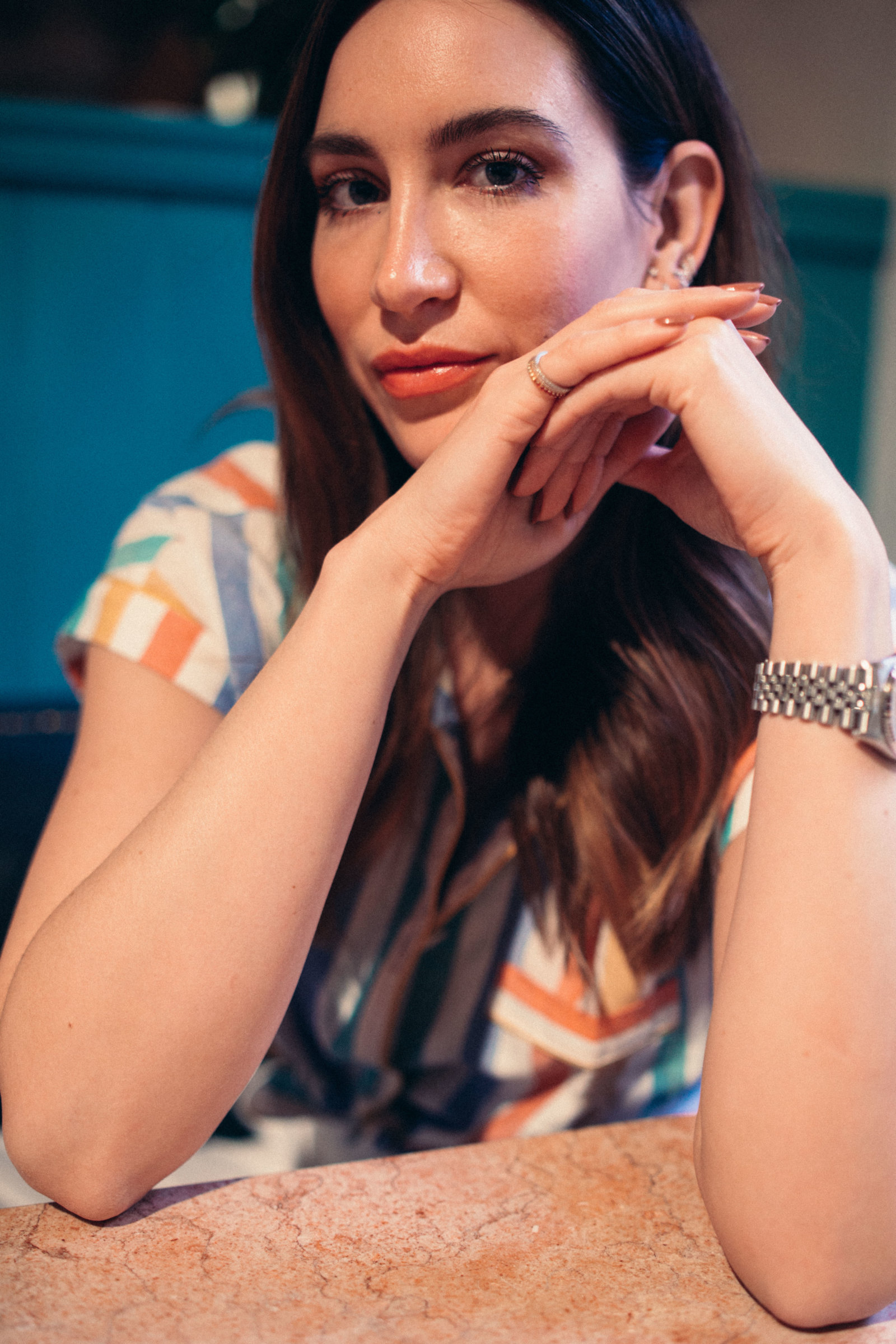 "I love to pick out what's special."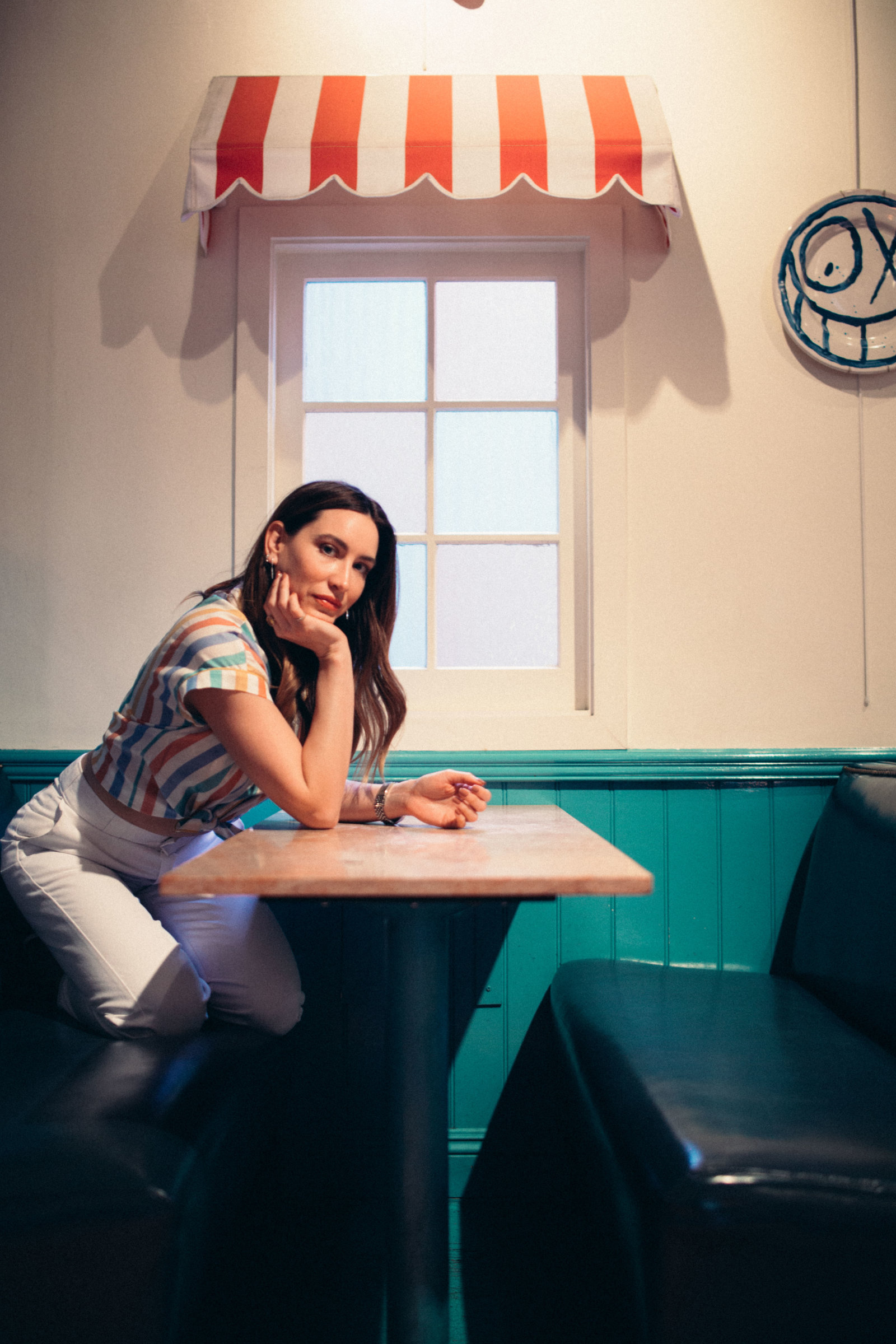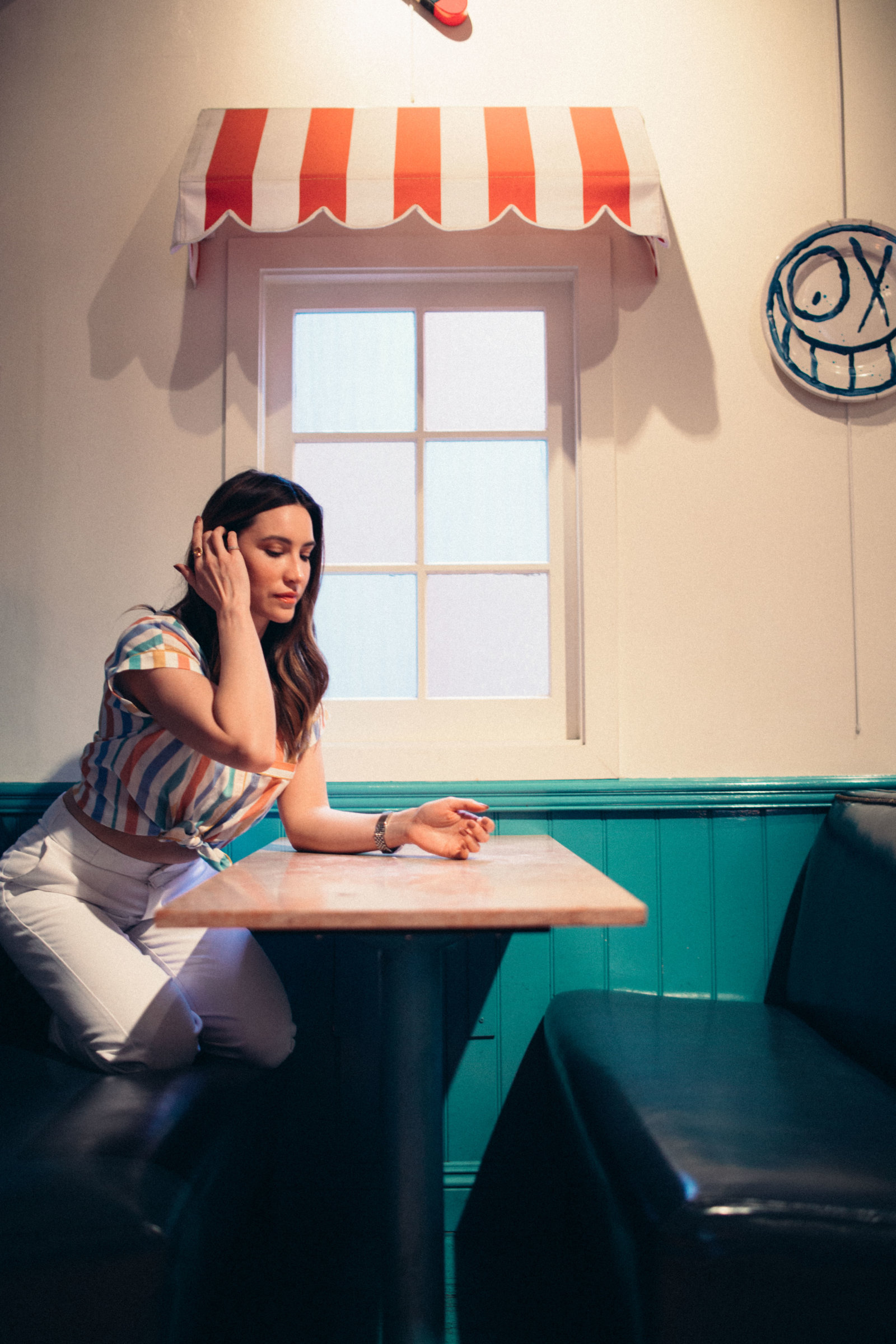 _______________
And how would you describe your makeup style?
_______________

I think, what my clients tell me, is that I'm known for are eyebrows, I really am passionate about a nice textured full eyebrow. But still very natural and really good skin, like, I know that it's really important to me: it's a passion and I think it's the base for everything so, even before I start a look on a model, I like to do like a full mini facial and then on top of that I like to do, just foundation but no-makeup makeup, they have it on but their skin just looks amazing.
_______________
You are always trying new products, also from independent brands. Is there a brand that stood out, for you, in the last years?
_______________

I think…hair-wise who's doing interesting things is dpHUE, is a brand I talk about a lot and they were one of the first to use apple cider vinegar rinse for the hair. And they have these really cool roots touch up kits that cover up grey, which I use, because I need it, and I think it's a really smart product. I love Jen Atkin line "OUAI," mostly because I love her and I think she's a great Girlboss, because she's so sweet and also I love the smell of her products.
Makeup-wise, who am I excited about? I mean, it's an old brand but I'm always excited about Armani and what they're doing, I love their foundation, and kind of like that all their foundations have a different space depending on your skin. I haven't really…I don't want to say…I'm definitely not anti but I haven't really got into Glossier as much as everybody else has. I love what they've done aesthetically and the idea of it, but the actual product itself I haven't really gotten too deep into. it's really cool what they've done, the communication is brilliant.
_______________
And what about Kosas?
_______________

Yes, Kosas. Actually, what's cool about them is that I worked on their very first campaign before the launch so I got to see the products and I love what she did. I think it's really brilliant to take like four shades and make it a universal color for every type of skin-tone and woman. The product is amazing; she just came out with this cream and powder blushes and highlighters, which is fantastic! I am a huge fan of hers, yeah.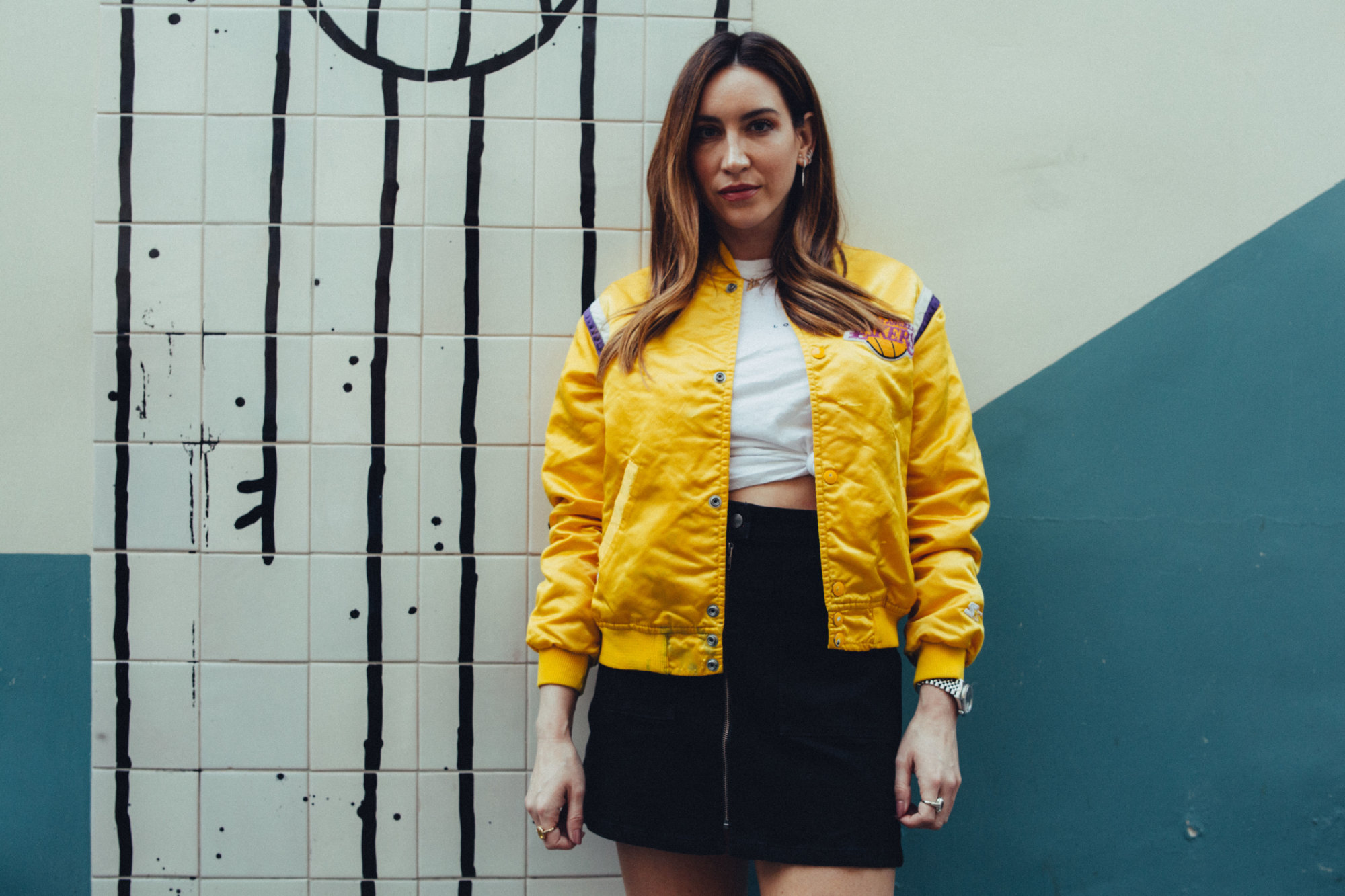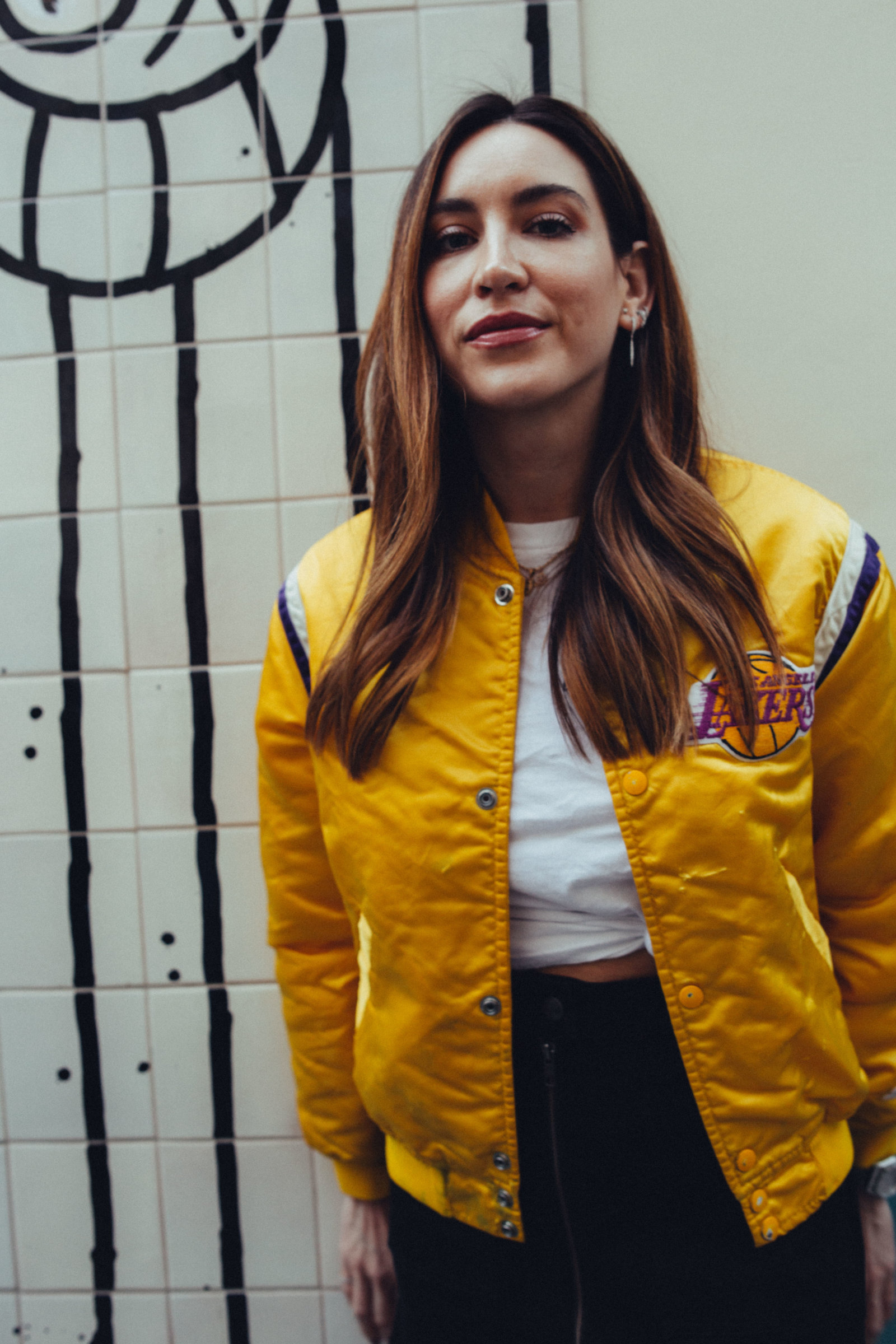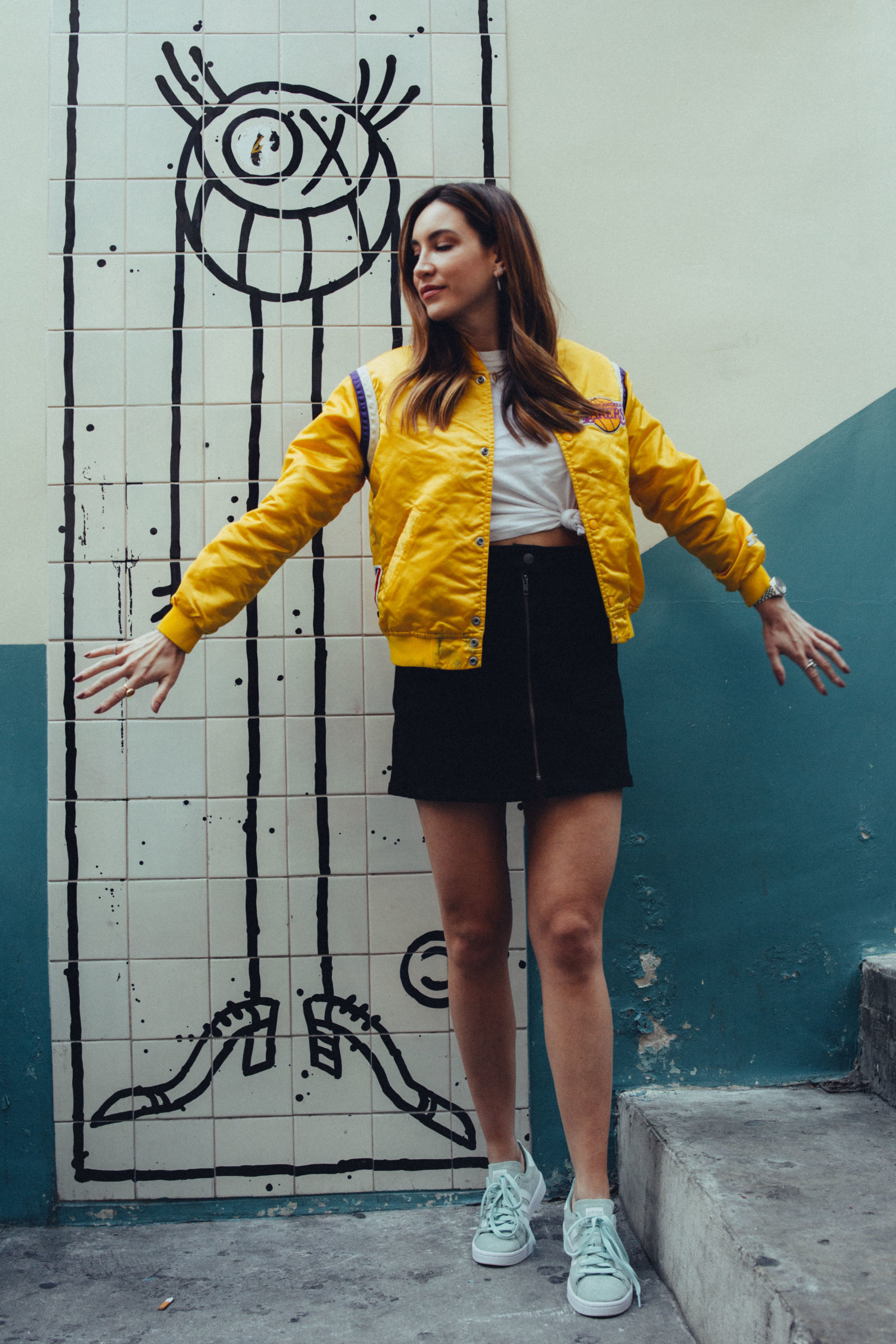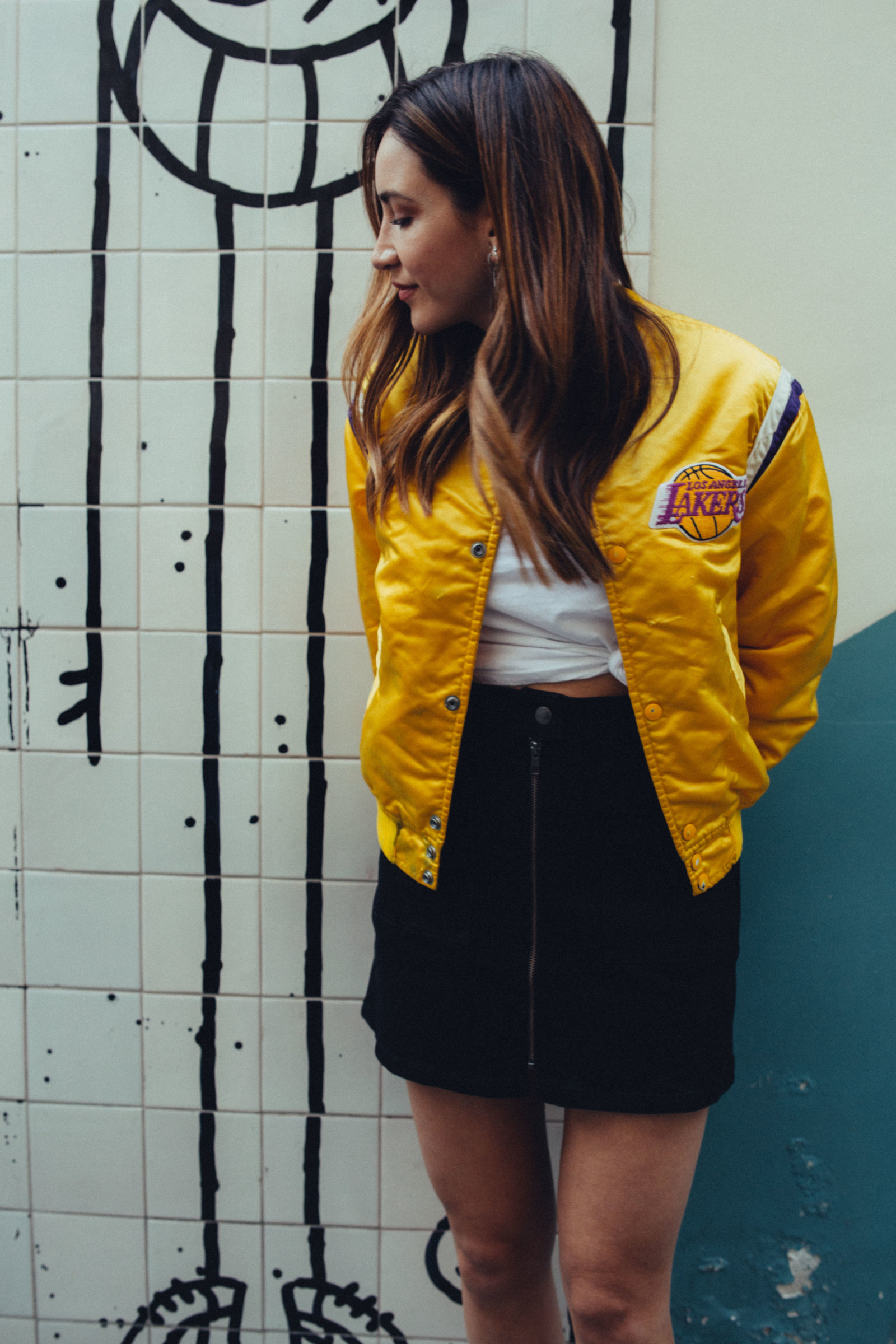 "I really am passionate about a nice textured full eyebrow. But still very natural and really good skin."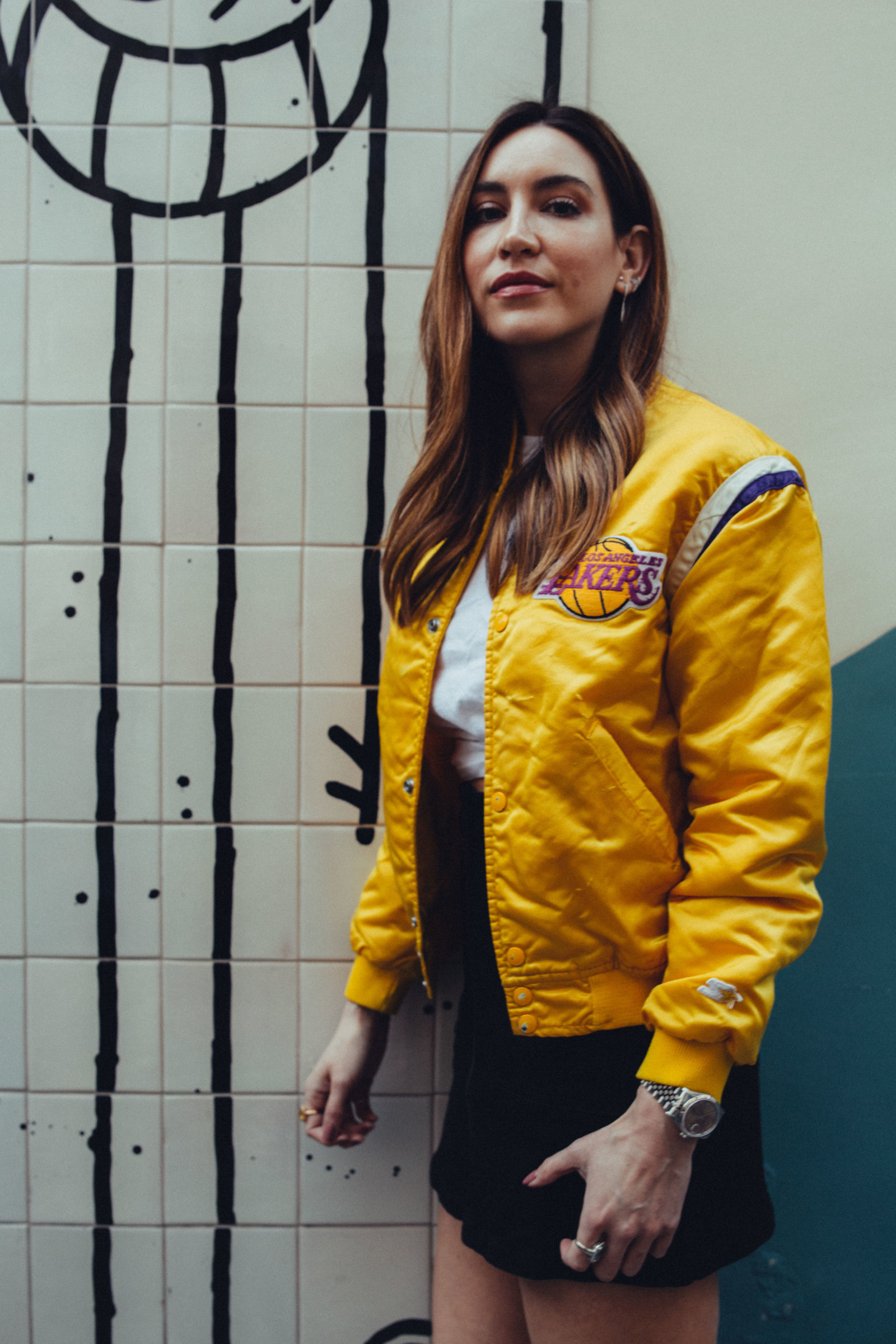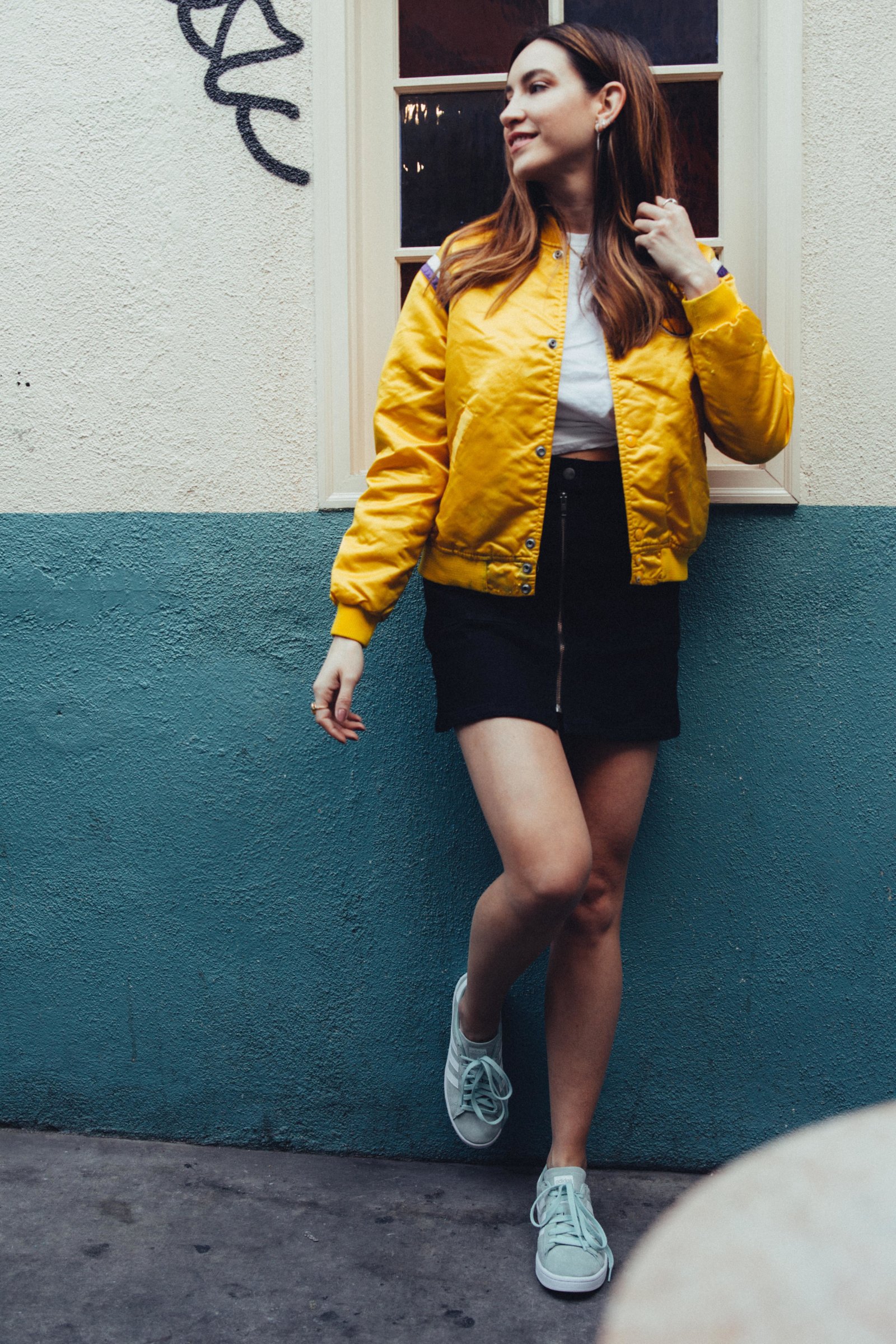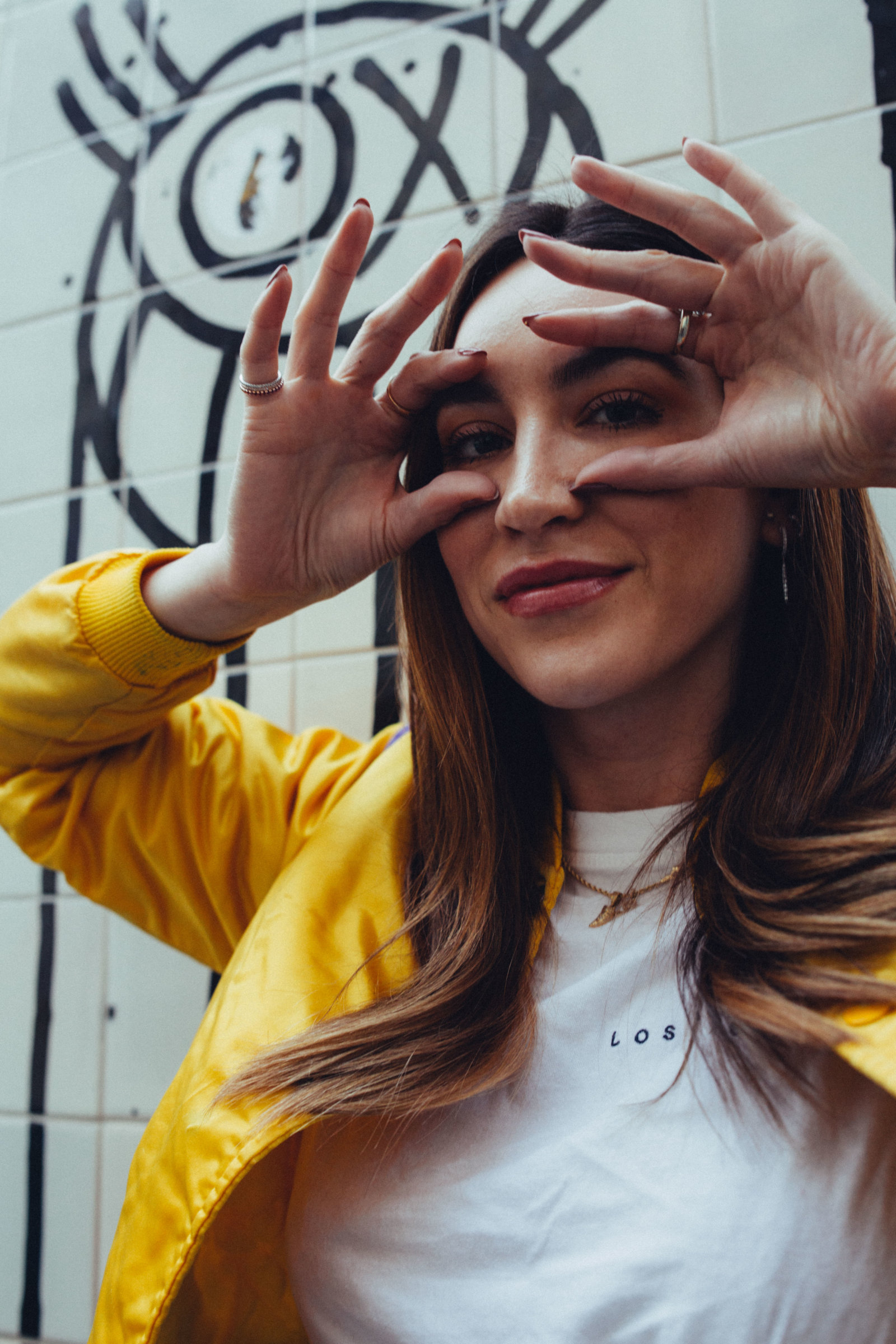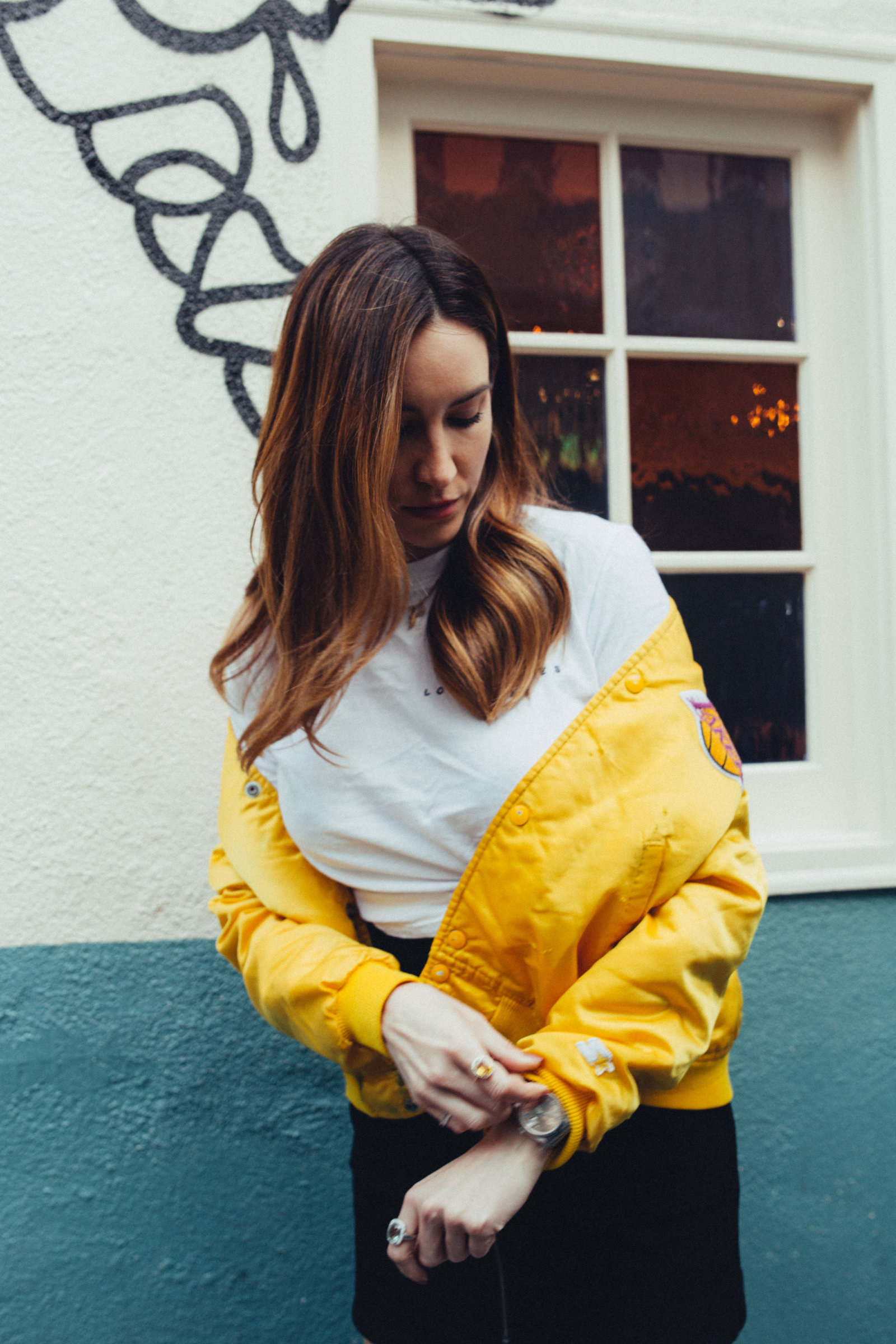 _______________
Have you ever thought about having your makeup line?
_______________
I was hoping you were going to ask! I'm actually in development right now. I've just found the factory I'm going to work with and that's going to produce the products and I'm in the middle of creating right now with the labs. And my first product, fingers crossed, will launch in the fall. So it is happening, yes!
_______________
That's so exciting!
_______________

I'm really excited. It's going to be a line that will be definitely listening to what people want but also as an artist that works day and day, as a makeup artist but also as a beauty enthusiast that sees a lot of products. I kind of know: I don't even know what it's missing, but I know what works and what I can make even better and what I think it's fun that girls should see.
I'm excited!
_______________
Yeah me too! I can't ask you anything about it…
_______________

Yeah, but it's makeup.
We're working really hard right now to make sure within our business plan that we can ship internationally, because that's something that is very important to me. You know, I have a lot of followers in Brazil, a lot in Italy and all these different countries, it always makes me feel sad that we launch everything in the US and then you guys see it because of the internet, but you can't get it!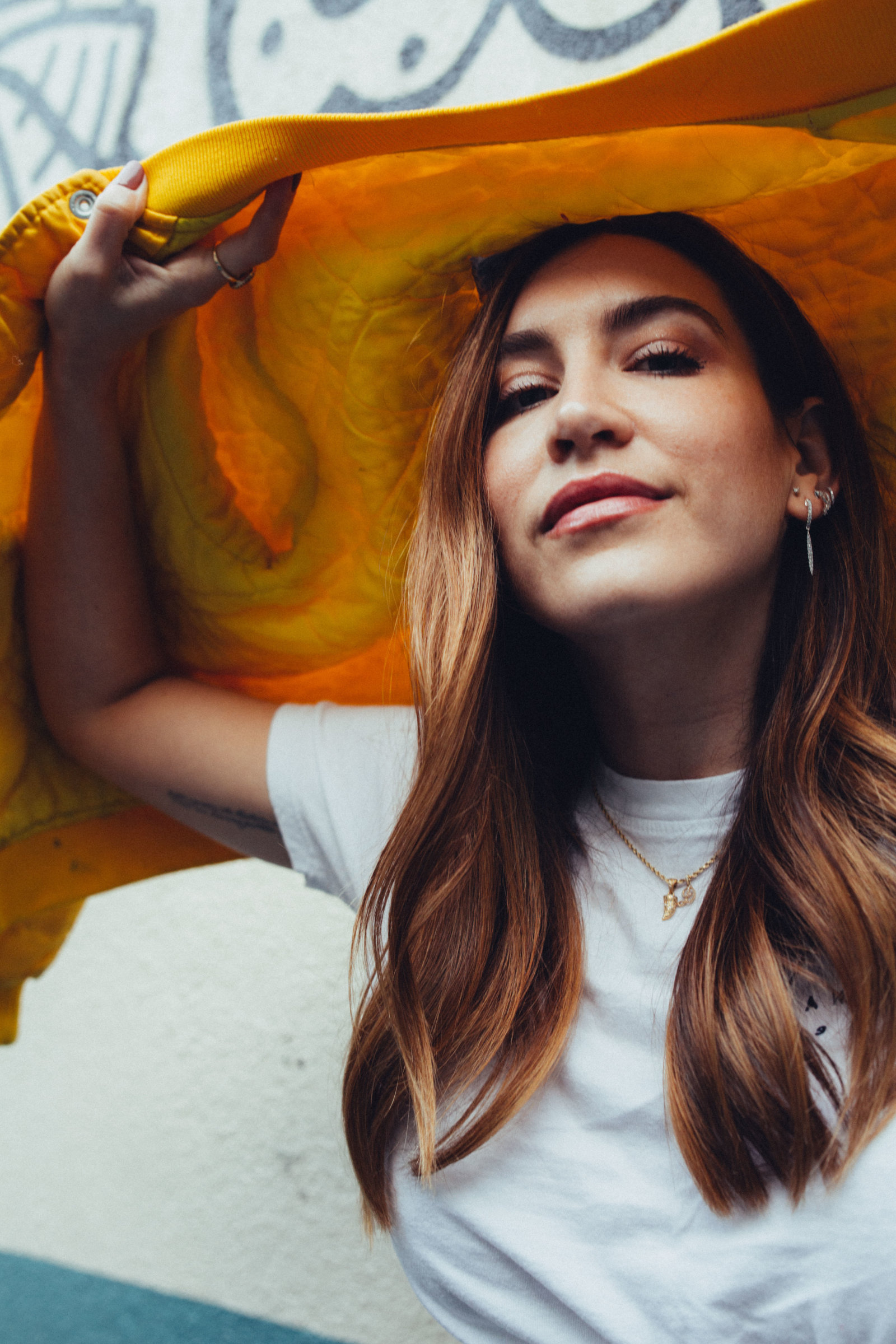 "It's going to be a line that will be definitely listening to what people want but also as an artist that works day and day, as a makeup artist but also as a beauty enthusiast that sees a lot of products."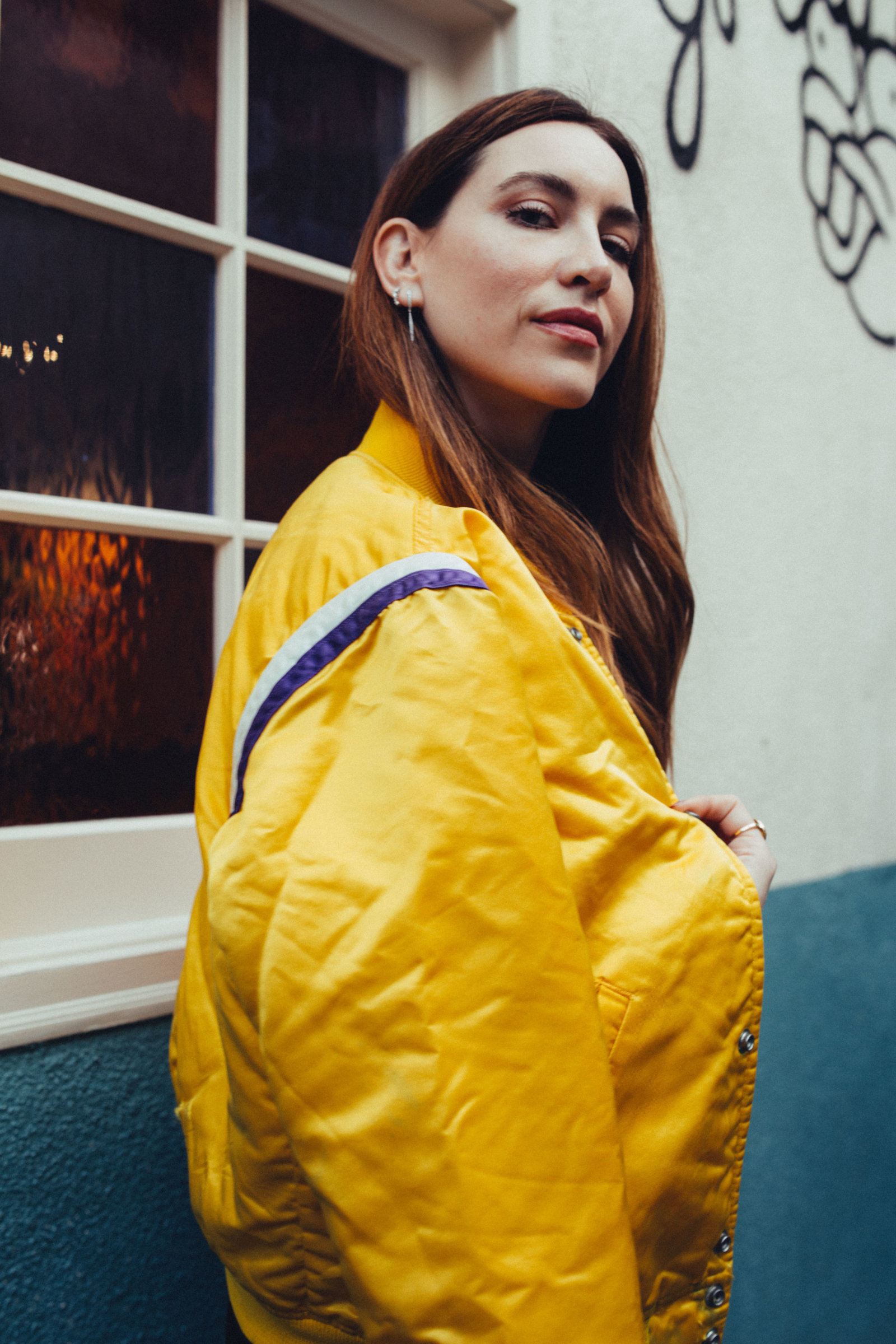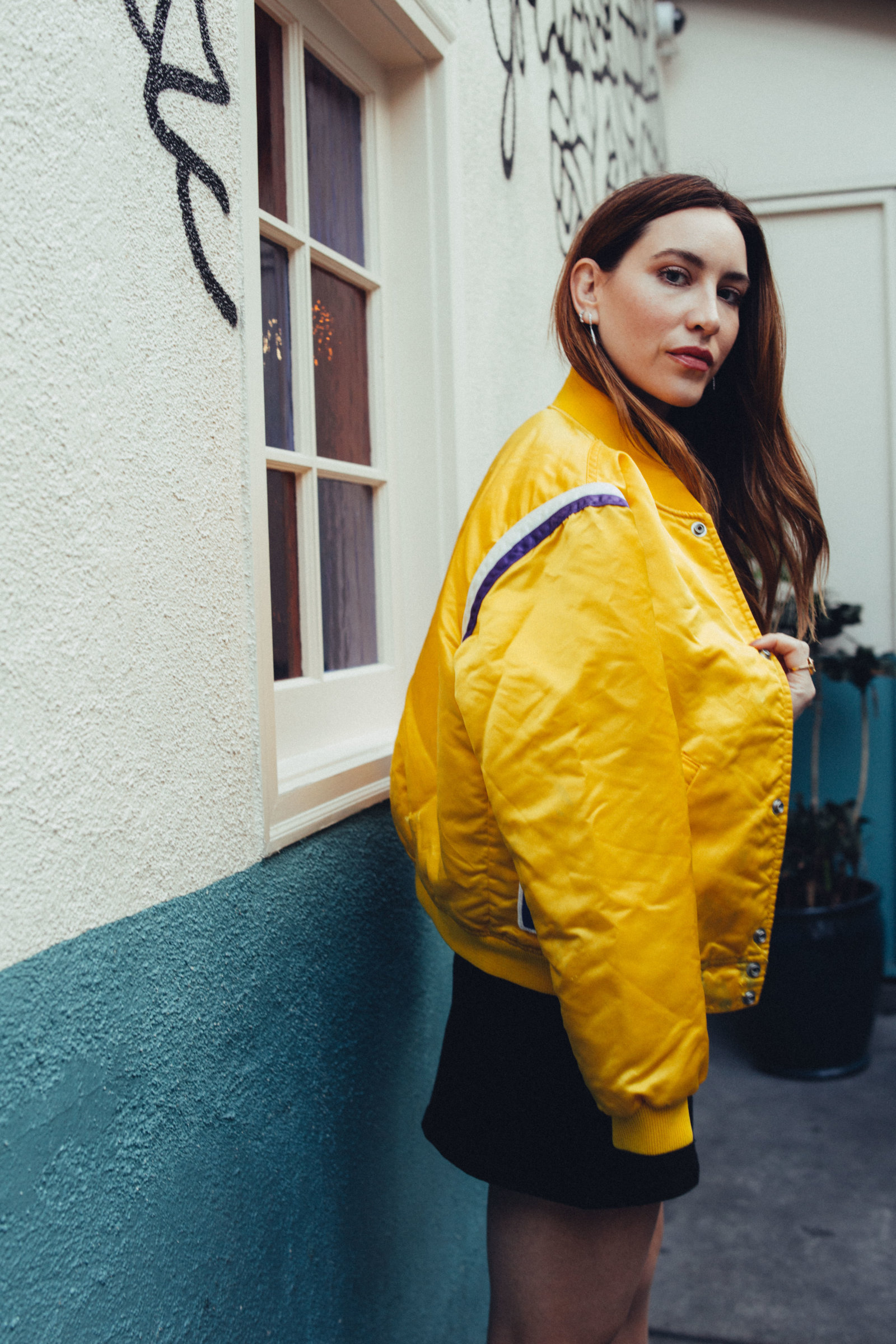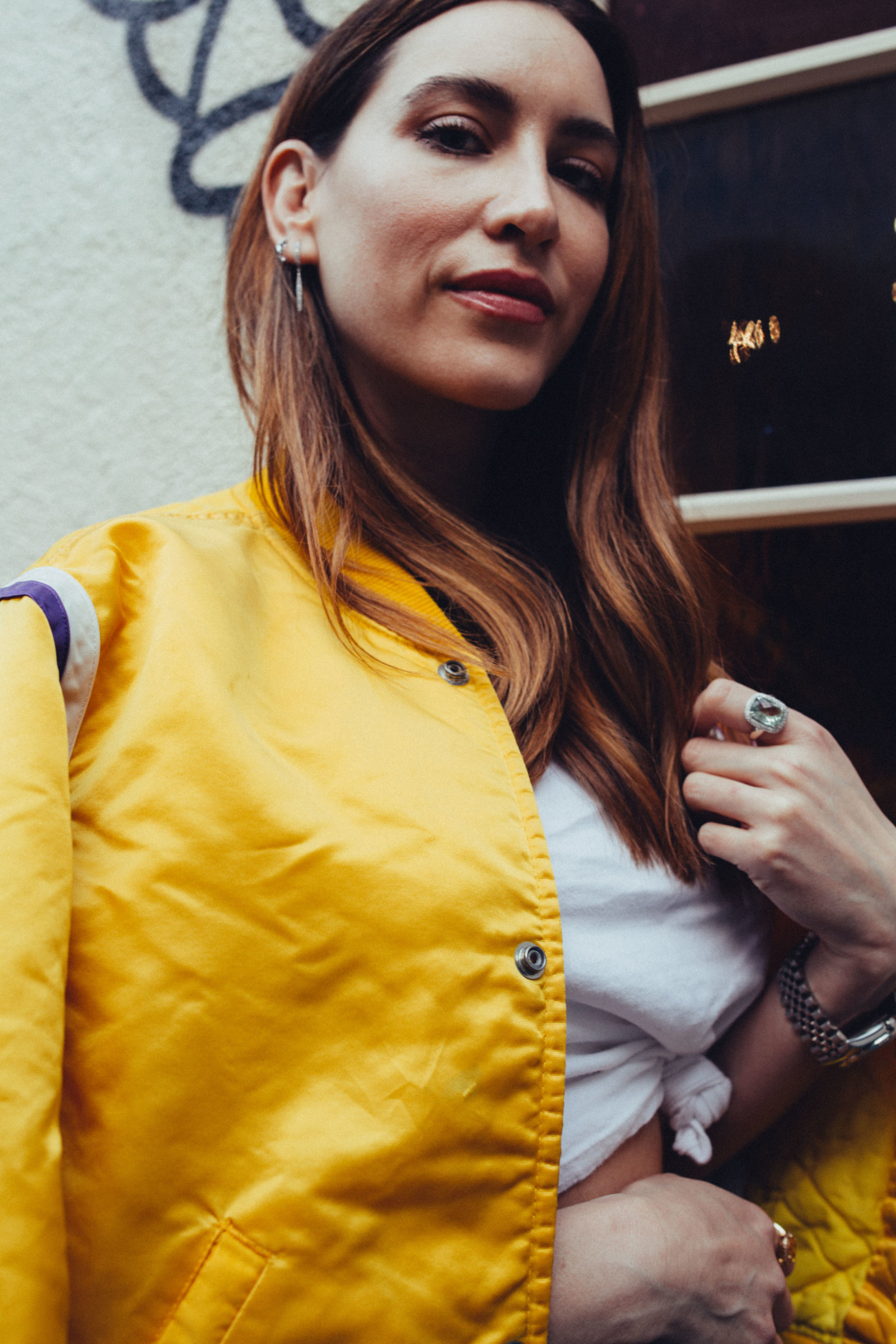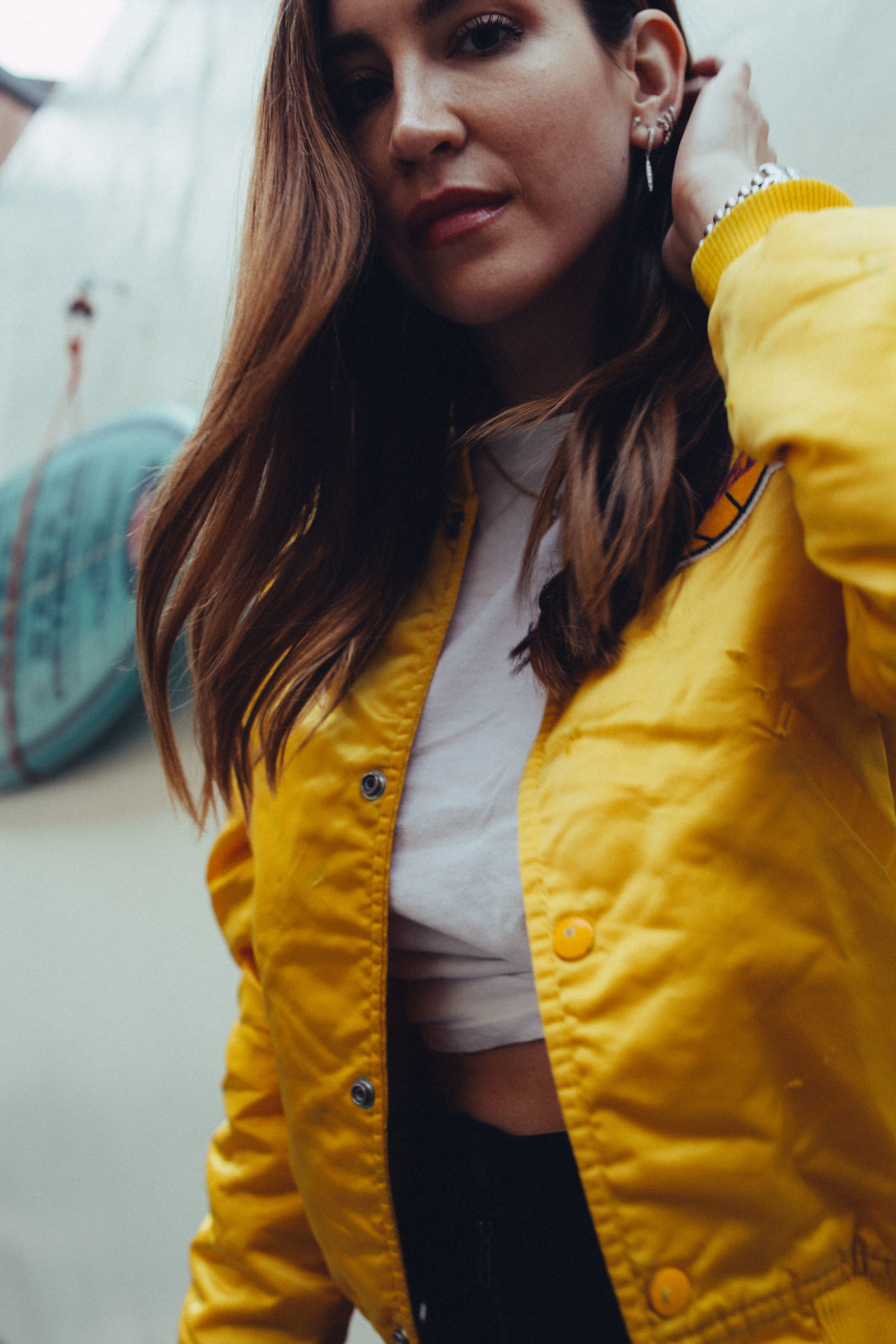 _______________
Is there an editorial where you felt particularly free of doing the makeup you wanted, or you enjoyed and loved in particular?
_______________

I think for me those come outside of an actual magazine, because, usually, if you're working for a magazine they kind of have a specific idea of what they want and especially if it's a cover shoot. And usually, if you're doing a cover, you're specifically making that person mostly look like himself or herself. So anything editorial-wise that I've gotten really excited is just setting up a test shoot with the photographer and a great model and that's a feel in a real way like playing, cause you can try anything that you want and no one is telling you "you can't do it."
So for that, I was using a lot of lipglosses as eye makeup, so it's like this bright kind of really like a shiny eye that gets a little bit greasy and messed-up looking. But in photographs, it's really, really cool.
_______________
You also do a lot of celebrities' makeup, what's one look that you made you remember and love?
_______________
Recently, I did a photoshoot with Jerry Hall and Georgia May Jagger and their sister Lizzie and that was really fun because their family is…they're legends. And I was super excited to be able, like, actually touch their faces. [laughs] But even for that, I feel like everything is just like very cohesive, you know. It's nothing competing, you're equally doing your eye and your cheek and your lips. All the colors kind of go together and it's just about a little bit of perfect beauty. A little spark on the eye or whatever it is, nothing too extreme. And I feel like those looks are always classic and people are always really happy to see those looks.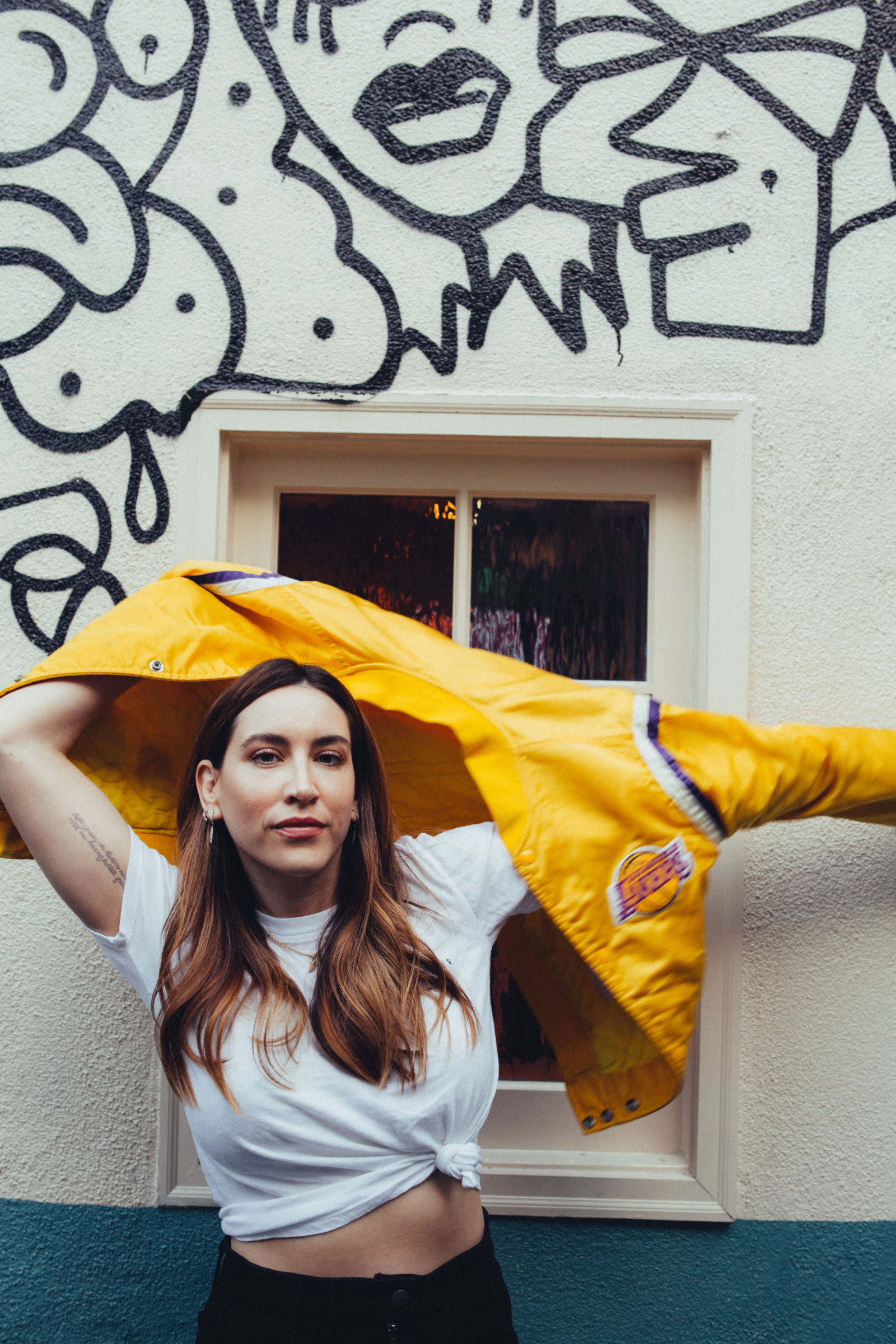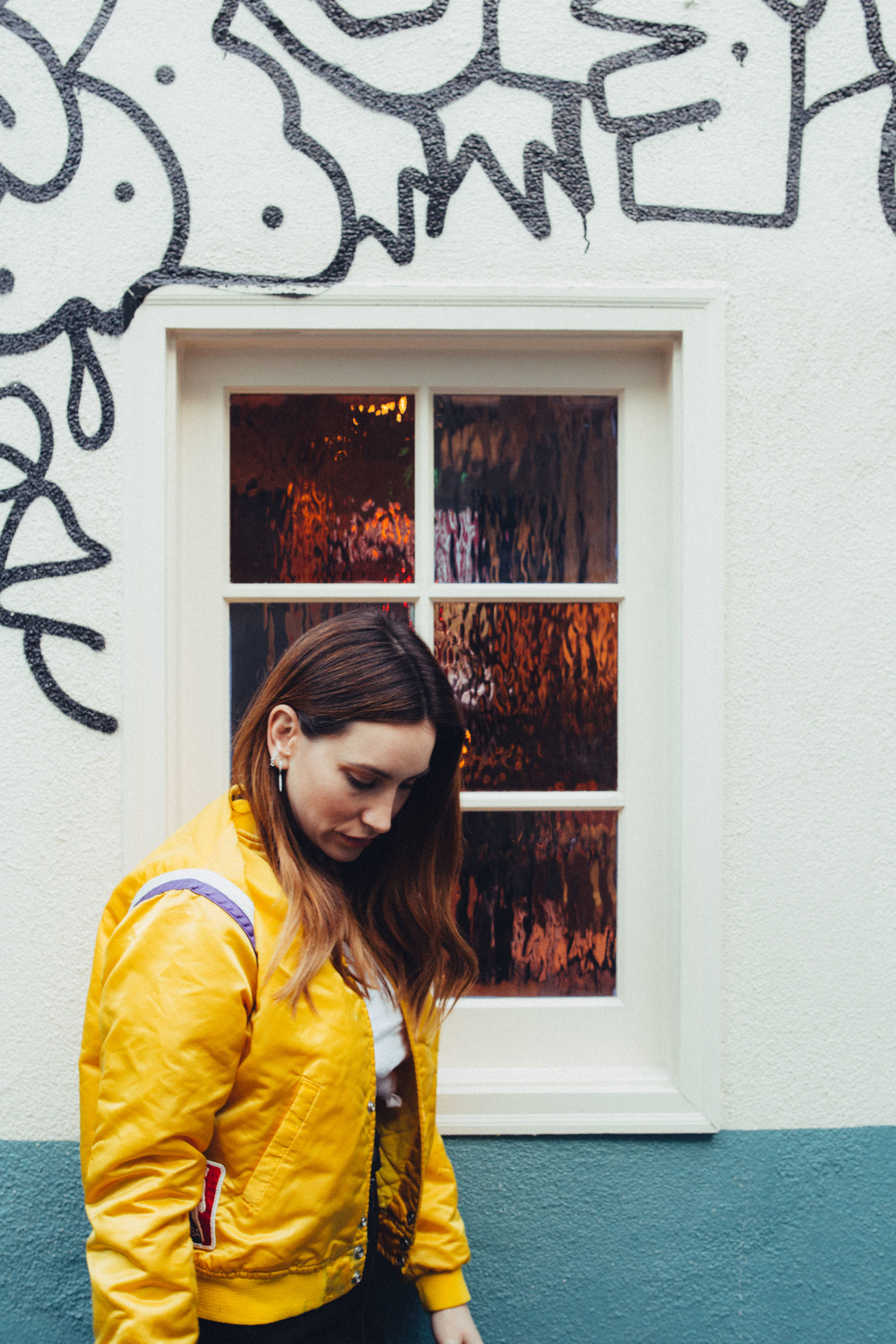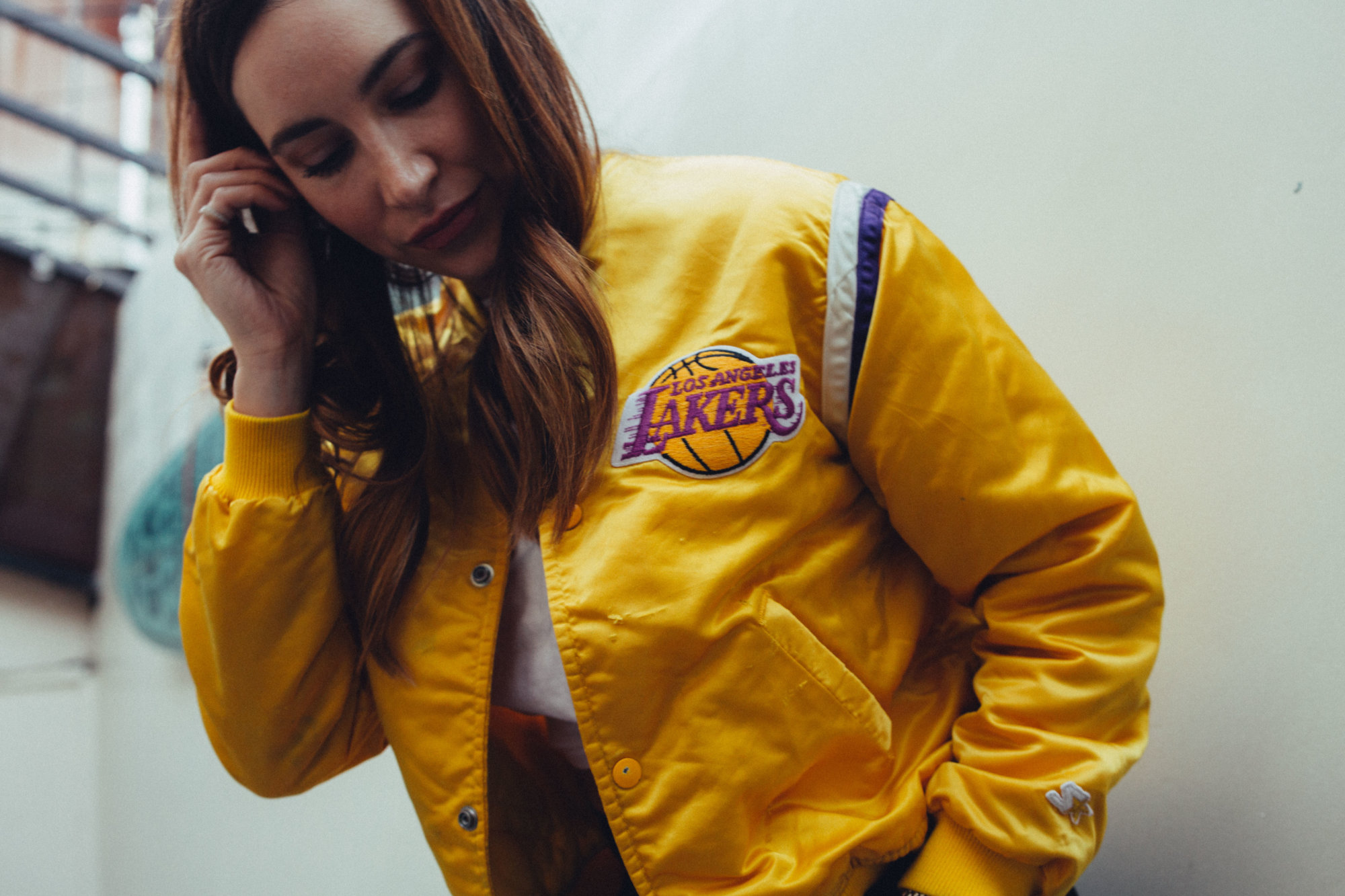 _______________
And one of your favorite people to follow on IG for beauty makeup?
_______________

This is hard, because it's not particularly a person, but I love Violet Grey and I think that they're always doing really cool things. I love the way they shoot their imagery. Jenn Collins is an amazing beauty photographer and I love following her, because I feel like she always works with really interesting themes, so you definitely get some inspiration.
But truth be told, I don't follow. And it's not because I don't care, but I just don't follow a lot of other beauty bloggers, I think I follow more makeup artists…like Pat McGrath during Fashion Week, on her IG stories, I was screenshotting all the different makeup looks because I think what she does is brilliant!
It's such a great product and I love supporting her because she's such a good person and very warm and sweet. So, if I'm looking for beauty inspiration I don't follow beauty accounts because I like to see inspiration from the everyday girl or someone who, maybe, is into fashion or art, that's not directly linked to makeup.
_______________
What are the three makeup products you'll take to a desert island?
_______________
That's so hard! So, for skincare, I would chose sunscreen, because I feel like, no matter what, that's gonna be the best preventative and, if it's the only thing I have to work with, at least I'll be able to survive that. So sunscreen would be my skincare product, makeup I would do a cream blush, because then I could use it as an eyeshadow, a blush and a lipstick, maybe an RMS one or something Tata Harper's. And then hair won't matter, because I'm going to find coconuts and I can use coconuts on my body too!
And then the other thing I would take… do I have electricity or not?
Yes!

Ok! So I'm taking my LED Light. Because it's my anti-aging Benjamin Button product.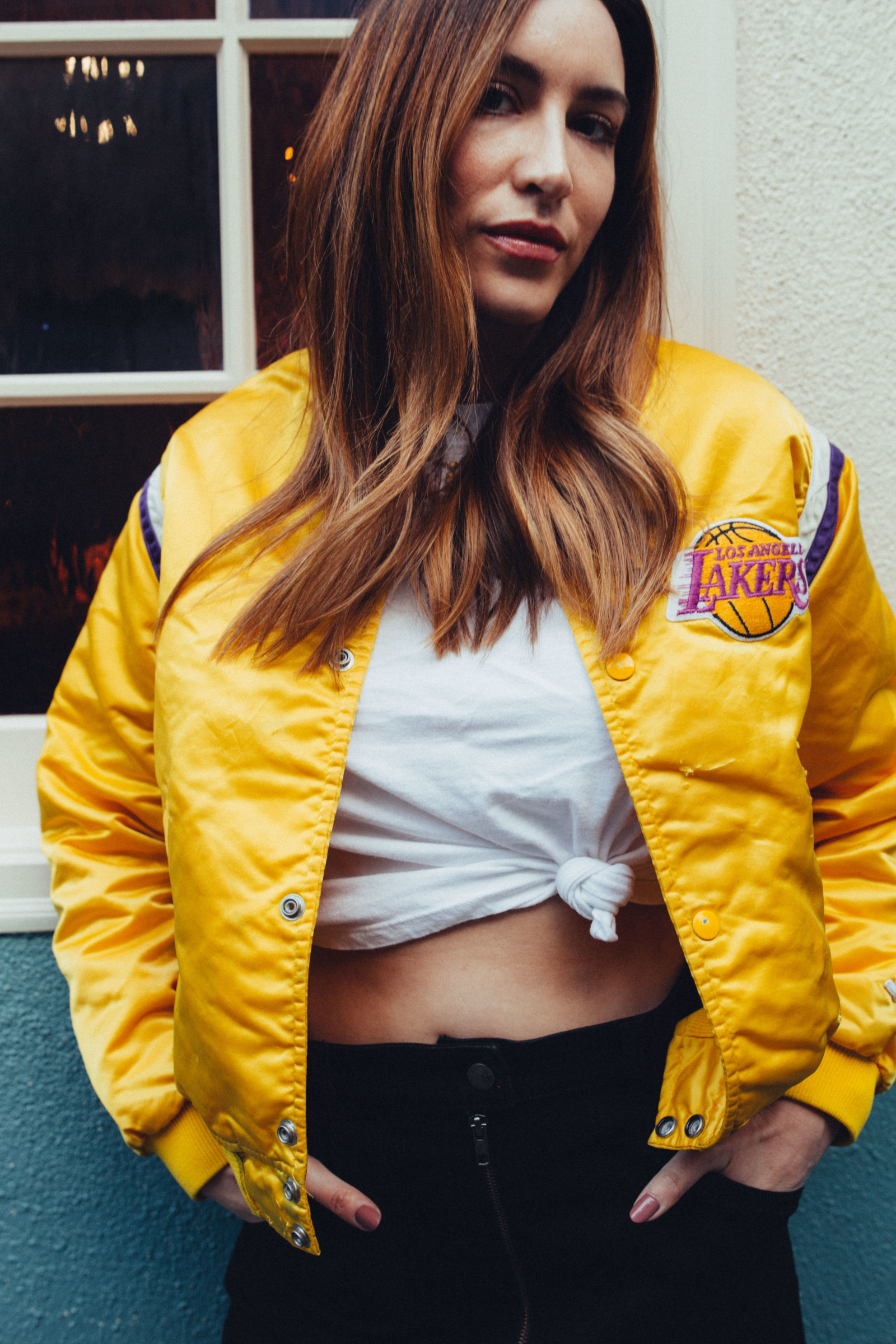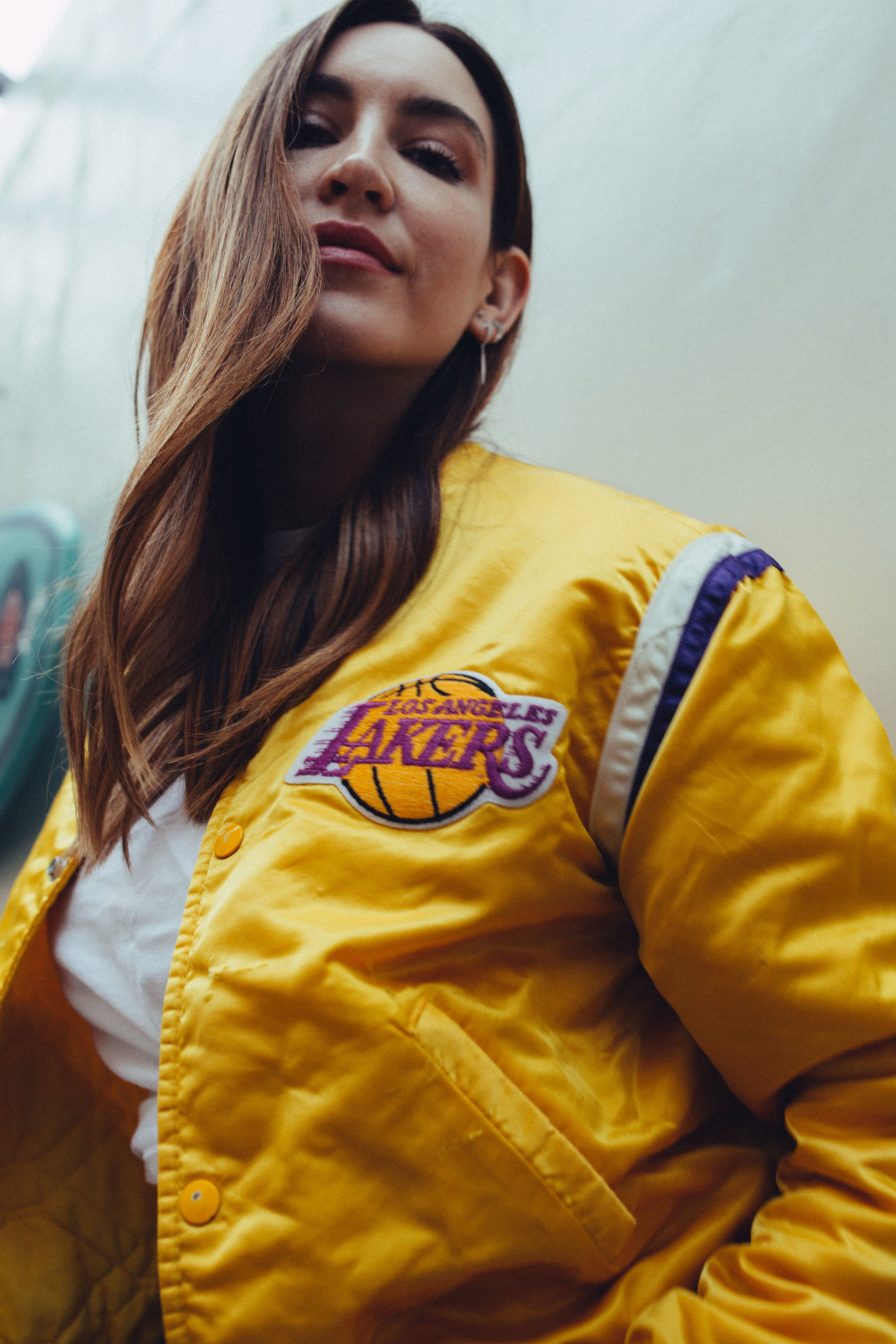 _______________
You're also famous for your beautiful hair. What's the secret?
_______________
I try to not wash it all the time. So less washing and I always use the thermo protector in it. My hair actually has gone through some damage, from coloring it, so I'm always trying to use a heat protector but also being very careful to not go over the same pieces over and over again. And I also think that communicating with your hairdresser, because you really have to be specific with people, like I can say, "Hey, I have this piece of hair that's broken, will you not color this?" Because sometimes people don't think that you just have to communicate. But I think that just taking good care of your hair using deep conditioning masks and oils.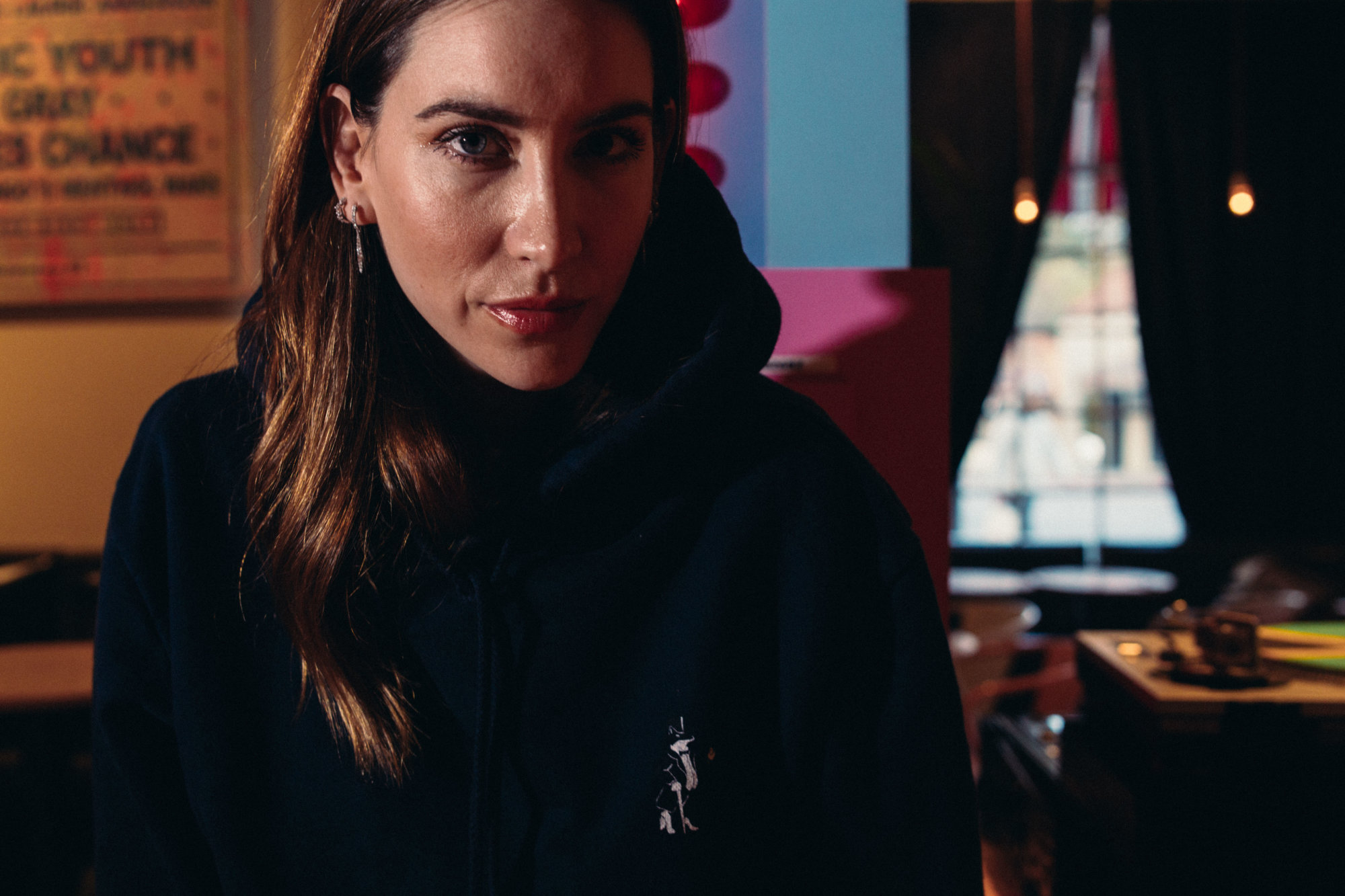 _______________
You've been living in LA for almost eight years now. Do you love it? And what's your favorite spot in LA?
_______________

I do love LA.
Do you know, what made me finally love LA is when I moved to Italy (Milan) for 6 months. I lived in LA for 2/3 years and moved to Italy for half a year and I loved that too. I lived in a guesthouse of Candela (Pelizza). I lived with her and she's my angel and my soul sister.
I met her on a summer holiday and she said to me: "Oh, would you ever live here?" And I was like: "Yeah, but I feel like you have to know somebody, you can't like show up to Italy." She said, "Well, you know me."  I only knew her for twenty minutes and she was like, "We have a guesthouse, you can come staying in there."
And I thought she was just like being sweet. Then, the day before I left to come back to LA, she called me, we had an aperitivo, she said: "Ok when can you move?" So I said, "Ok, I'll come up October" and I just packed everything and moved to Italy.
That was like a really big moment for me, that's when I started blogging, it was actually when I was there because it was the first time in my life I had time to like stop and really learn. Like, how do I have a website? How do I take pictures? How do I make videos? Of course, along the years you progress, but one night I started blogging. And being away it was just a beautiful moment for me too, like, to see the world. And when I came back to LA, cause I had problems with the visa and everything, it was when I finally settled down and realize that, as much as it will always be a part of my life, the reality of business and family is here. And so that's when I really fell in love with Los Angeles.
And I think, no matter how much you travel, when you come home there's a feeling…I don't know if you feel it, but there's this immediate calm.
And then I live now in West Hollywood, I live like near the Groove and I feel like it's the best neighborhood. Because you can walk pieces, you can walk to get your coffee, to a restaurant: everyone says that no one walks here but I walk all the time. I love the neighborhood and it's kind of central.
I mean, Los Angeles is like fashion, moving here we have Hollywood, which is some sort of dream and the fact that we pretty consistently have the best weather all the time.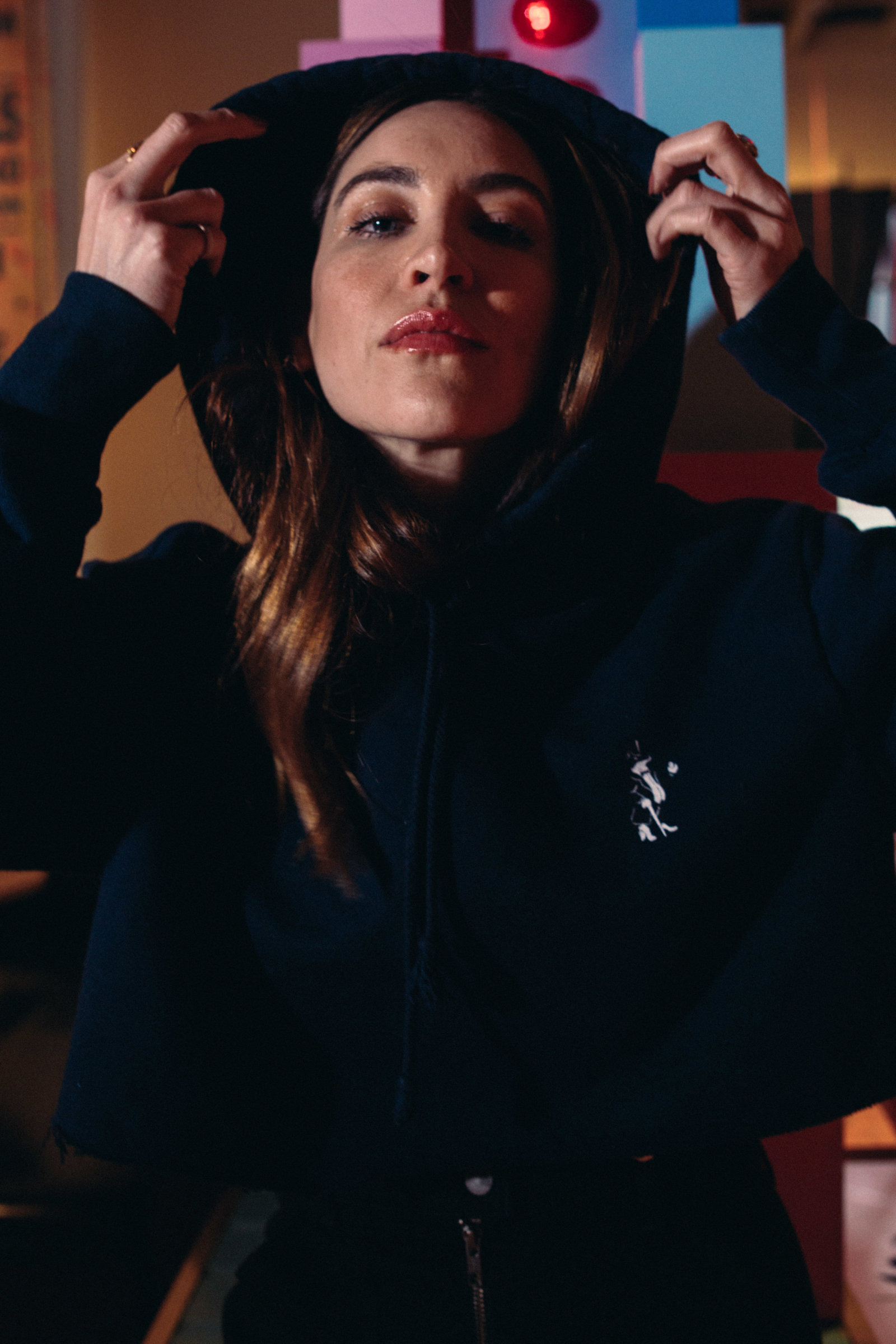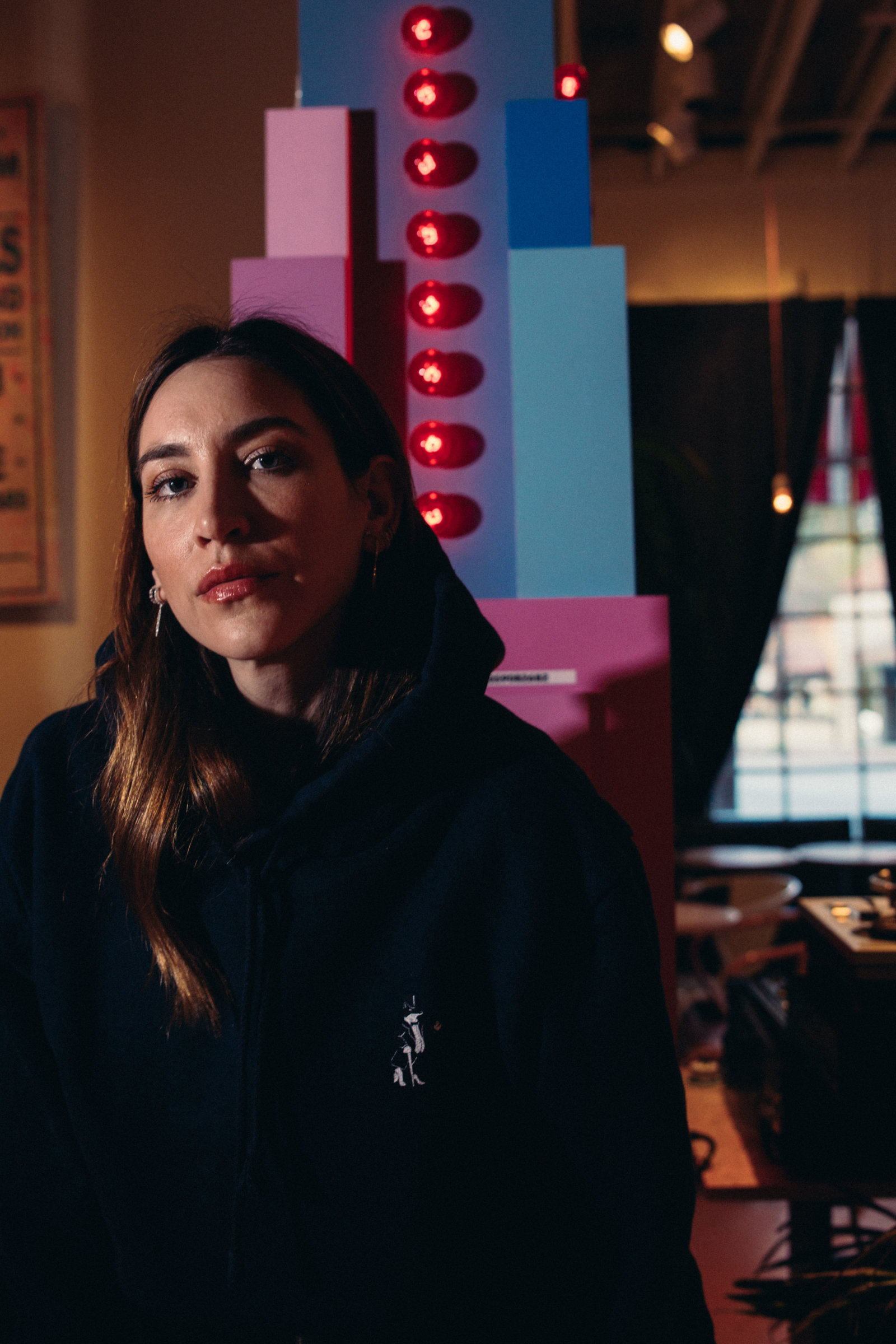 _______________
Last question: what's Beauty for you?
_______________

Beauty for me…I mean, beauty is your confidence.
And that's what I always tell people, it's not like one way or another. What makes someone feel comfortable may be something completely different for somebody else, but I think it's understanding yourself, to know what that looks like for you. So if having your hair in a certain way all the time makes you feel the most beautiful, always do that. Or if it's your skin or going to the gym. Not meaning it, like, because you have to have a perfect body but if it makes you feel stronger and more confident, do more of that. I feel that's what life is, it's about balance. And that's why I'm always striving. I'm always striving to explore and better myself but through the years what I found is that's not, it's not like to be a big consumer or a big narcissist or to be, you know, whatever: it's just to make yourself feel good. And that's beauty to me.
But I also feel that's that, plus how you're treating people and what you're putting out in the world, like love and positivity and kindness and all those things. Because you could strip away anything and if you have that, that's beauty.