Ingrid Oliver is the exception to the rule, she's actually a comedian that's also funny in real life. No, maybe that's putting it a little too hard, there are indeed other comedians that are funny, she has assured us of this, but you know what they say, "there is always a kernel of truth."
We had the pleasure to interview her in London, and it was a hell of a ride, we lost track of time from admitting that slapstick humor sometimes makes us laugh more than any other thing in the world to the idea of a brains-no-guns female James Bond.
And last but definitely not least, her upcoming movie (in US theaters on May, 10) alongside Anne Hathaway and Rebel Wilson, "The Hustle," a remake of the film "Dirty Rotten Scoundrels."
Actor, director, and writer: do these "roles" coexist or they must be "tackle" one at the time?
_____
It depends on the project. I started as an actor, but then I decided to start writing comedy because, when you write comedy, you can write yourself good parts. I had a show on the BBC that was sketch comedy: my friend and I wrote it all and acted in it, and there was the element of being producers, as well. Then I had some jobs just as an actor, and then some jobs I've written for other people, as well, then recently I wrote and directed a short film, I didn't want to act in my own film because that would have been too much. I don't know how people act and direct themselves – I would find that way too hard.
They say that comedians are not funny in real life; is that a misconception and why is so?
_____
No, it's not a misconception. Some comedians can be really funny in real life. With some comedians that I've met, who I was a big fan of (I won't mention any name) I was like, "wow, you're so earnest and serious." They may take comedy very seriously, which is odd. It's like a real art form that they take very seriously, and they understand it very well so, when they talk about it, it doesn't sound very funny, or they're not very funny because a lot of comedians and actors are quite insecure people.
So, maybe, the best comedians and actors are people who are slightly maladjusted in real life, so they're very funny as performers, but actually, as people, I think there are a lot of times where they're not, they just take it very, very seriously. I think being funny involves being relaxed and laid-back and sort of enjoying the world, and a lot of comedians don't enjoy the world really. "Tears of the clown," that's the phrase that we have… I hate clowns, clowns are horrific things.
"I think being funny involves being relaxed and laid-back and sort of enjoying the world, and a lot of comedians don't enjoy the world really."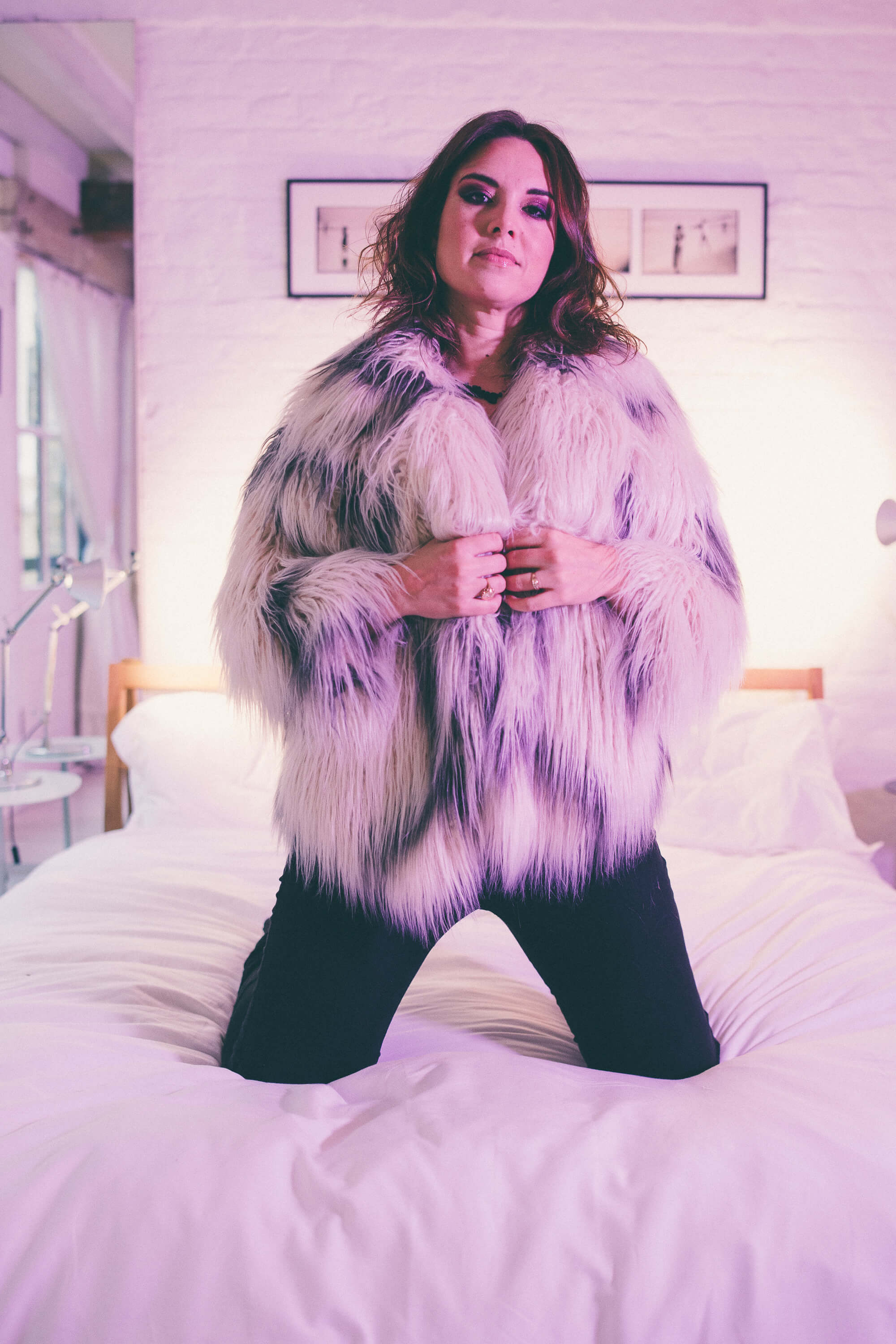 The film or TV series that made you laugh so much you almost peed yourself?
_____
Oh gosh! [Laughs] If I find something funny, I'll go, "oh, wow, that's funny," I won't laugh out loud. People think I'm being sarcastic. The things that make me laugh out loud are things I'm really surprised about, like people falling over and that's really annoying, I wish I were more sophisticated. I watched the Amy Schumer film "I Feel Pretty," and I didn't think I would have liked it, but there's a scene where she walks into a glass wall, and I didn't stop laughing for five minutes. "Slapstick," that's how we call that kind of humor, like physical humor.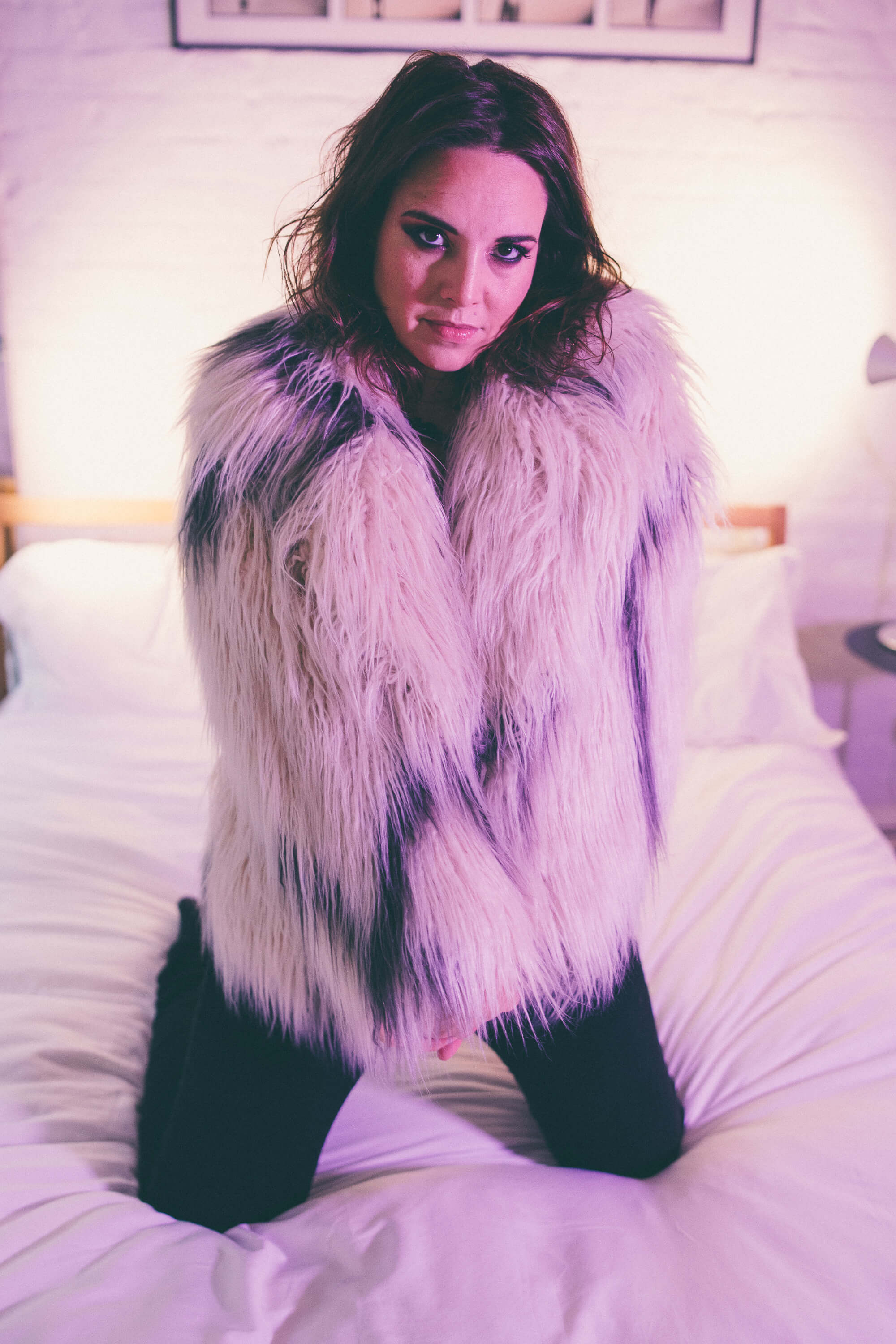 On "The Hustle," what you made you want to be part of this project? What can you unveil on your character Inspector Desjardins?
_____
Well, it's the remake of the film "Dirty Rotten Scoundrels," which was one of my favorite comedy films, with Michael Caine and Steve Martin. It had Rebel Wilson and Anne Hathaway, who were obviously amazing, and the part I was playing, in the original film, is a part played by Anton Rodgers, who's a quite famous British comedy actor whom I love, and I was Anne Hathaway's character sort of wing-woman.
"The Hustle" is a female-centered remake full of #girlbosses like yourself; do you have a #girlboss you admire and that inspires you?
_____
Yeah, I do. It varies, it changes yearly, because there's always someone else that comes up. It was Tina Fey for a long time, she has her work ethic and that's extraordinary, and she's one of the funniest women I've ever seen in my life, and I love everything she's created. And also she's half German, I'm half German, so in my head there's a connection; I think she's half German and a bit Greek, which is also my mix, and I read her autobiography where she talked about having hairy arms and I was like, "this is my sister." I think she's extraordinary.
Speaking of remakes, what other remakes would you like to be a part of?
_____
A remake of something… "James Bond." A female James Bond. But I don't like guns… So maybe no, I don't want that… Maybe she doesn't have guns, maybe she uses persuasion, communication… Brains and not guns, that would be a really great franchise.
In your opinion, why are remakes and reboots in general trending in the industry?
_____
I think there is an obvious advantage to having remakes, which is that there is a financial safe pad because they already have an audience curious to see what people have done with it. But also it's quite fun, especially with the female-male thing, to subvert an already well-known franchise and reverse the roles.  I do also think it's a way of making men who otherwise would be like "I'm not going to watch a film about women" go like, "oh, if it's a remake of 'Ghost Busters' I may watch it," so I think it's a transition phase, we're easing people into the idea that women can also lead films. Like "Ocean's 8" apparently has outsold the one with Brad Pitt and George Clooney. I love Sandra Bullock, she's incredible!
"I think that we're easing people into the idea that women can also lead films."
What's your must-have on set?
_____
It was cigarettes, but it's not anymore.
Chewing-gum!
What's the superpower you would like to have?
_____
I would fly.
I've always wanted to fly.
An epic fail on a job?
_____
I had to cry in "Doctor Who" and they gave me, like, five minutes to do it at the end of the day. It was like my big dramatic scene because I've done lots of comedy stuff and I was like, "this is my scene, I can cry, I can cry." I had been rehearsing all day, I was in my trailer crying and I was like, "amazing, I can do it, oh I'm so sad…" At 5 minutes to 7, before we had to film the scene, since we usually wrapped at 7, I was like, "right, we're not gonna do it today, that's fine, we'll do it tomorrow" and then they said, "Ingrid, we need to do it now" and I was like, "what? Oh my God," so I got on set and there was like a two hundred crew of people, because it was for the 50th anniversary, so it was in 3D and there was a lot of crew, more crew than normal; they were like "ok, go!" and I was like, "I can't go and just do that! You have to give me a minute" and they said, "we don't have a minute," and I was like, "but I can't." So it was terrific, I was getting so upset because I couldn't do it.
Eventually, when I saw the director go to the makeup ladies and ask, "can you just give us some fake tears," I was like "oh my God, I'm such a thing…". In the end, they put tiger balm to make it stay, you know, but nothing was happening and the makeup lady was like, "this has never happened before" and then she put water drops in my eyes and my eyes were absorbing the water and nothing was coming out and she was like "this is a weird anomaly." I was so scared that my eyes were absorbing everything, and then, eventually, they just had to go with what we could do, so it was just me turning around, greasy from tiger balm and just looking really upset because I was genuinely upset.
So, I was really angry that I couldn't make my real tears happen, but then David Tennant said to me "don't worry about it, no one ever cries, it's fine, just get fake tears" and I was like "oh God, I wish I'd known that! Goddammit!"
What's your happy place?
_____
Anywhere on holiday. America, actually. I love America. California, anywhere that's sunny, I love the sun. When you live in London, you know, you miss it.
What's your favorite accent?
_____
I like doing Scottish; I love Californian American. And then, favorite accent to listen to… I like a really thick New York accent, old-school New York.
What's your favorite word to say?
_____
"Parabola."
Your favorite movie now and as a child.
_____
My favorite movie now is "Magic Mike XXL," it's genuinely one of the most feminist movies I've ever seen in my life, it's incredible. I used to love watching Disney films when I was a kid, I was obsessed with Disney, they were like my baby-sitters, so I watched Disney films on a loop, constantly: "The Little Mermaid," "The Goonies." Let's say "The Goonies," that was my favorite.
Who would you rather be as a character?
_____
A detective. That's all I want. I watch all these detective shows in German, in Italian, "Montalbano," "Tatort" which is a German one, "Wallander," I was obsessed with that, because in that world everything's got a rule and a structure, there's a resolution, and in real life that doesn't happen, like clues and structures… I just really want to do that kind of acting; I love a puzzle, a jigsaw puzzle.
What's favorite emoji?
_____
🏳️🤓
I like the flag emojis a lot. Actually, I also like the one with the glasses, which kind of feels egocentric, but I use it when I say things that are like "geek facts." Like my character in "Doctor Who," that's basically me. Before I didn't use emojis ever, I used to be like, "use your words," while now I'm all about it, they do things that sentences don't do. I also use a lot of cat gifs.
What's your favorite Italian movie?
_____
Honestly, one of the most extraordinary films I've seen is "La Grande Bellezza," I think it's incredible, I love that film.
What's your favorite quote?
_____
"Champagne for my real friends, real pain for my sham friends."
What's the most beautiful thing while you were filming "The Hustle"?
_____
Well, there was a point where we were filming on a marina, in Mallorca, and there were yachts, and the sun was shining, and it was a scene where I was sitting with Anne at a table and all the people at the café, on the marina, were all extras, and Rebel pulls up like a gold Ferrari and… I don't get nervous when I'm doing a job, apart for when I have to cry. Then the job happened quite quickly, I had just got there straight from Edinburgh, so I hadn't really had to time to think about it or appreciate it, and while we're sitting in the middle of the scene with Anne, and behind there were all these yachts and there were all the extras and the sun was shining, I was like, "oh my God, this is the best job I will ever have, there's no question," like, how often does it happen? It doesn't. And I was wearing some very nice suits, it was all just perfect.
Your favorite snack?
It depends… Nuts, very healthy.
Sweets or popcorn?
Sweets.
This one is very hard (we are Italian): Hawaiian pizza, yes or no?
Absolutely not. Even though it's not the worst thing in the world… It's actually quite delicious.