Ines Mordente, surgeon, specialist in Dermatology and Venereology, carries on her activity in Naples, Rome and Milan and is the owner and co-founder of the Medical Practice Medicinae – together with Riccardo Cassese and Francesco Puglia, two maxillo-facial and aesthetic surgeons doctors.
Well-known throughout Italy thanks to her job, on her Instagram page – where she has a community of 83,6 thousand followers – she often talks about acne and proudly shows her work without filters, also showing us the "before and after" look of patients now healed from acne.
Moreover, her book #AcneRevolution has just been released, published by Sperling & Kupfer, in which she reveals for the first time the secrets she discloses every day to her patients, also highlighting the relationship between acne and nutrition, hormones, microbiota, and much more. She also offers examples of beauty routines designed for every life stage and for every period of the year, medical and dermo-cosmetic therapies, and many tips to get the best skincare results.
In this interview, we talked with her about acne – and we clarified some false myths and topics – but we also discussed self-love and acceptance. Yet sometimes acne happens, but it should never undermine the love we feel for ourselves.
Usually when you talk about acne, if you are uninformed, you always associate it with oily and sebaceous skin: what are the various types of skin that may suffer from acne?
More like a common mistake is to associate oily and seborrheic skin only with adolescence and that's not the case. Even in adulthood you may suffer from oily skin related to masks, bad habits or taking particular medications in difficult stages of your life. Let's remember that in this period the skin "suffers" the greenhouse effect given by masks: it is therefore important to make sebum regulating masks at home with detox and purifying action.
In case of very dry and delicate skin that presents acne (a condition not really common but of which however several people suffer and little is said) how do you act?
If we consider that the distribution of sebaceous glands is not perfectly homogeneous on the face, we may experience this phenomenon of suffering from oily skin in the classic T area of the face and sensitive skin on the cheek area. In this case it is necessary to divide the therapy by anatomical areas in order to regulate the oily areas and "rebalance" the sensitive ones without incurring the error of too moisturizing the skin, risking to accentuate the seborrheic areas. A supplement could help you regain the right balance from the inside between sebum regulation and hydration.
How important is it to recognize the type of acne for its treatment? And in what are the differences, for example, treatments for comedonal acne compared to nodules?
It is very important to recognize the type of acne because of therapeutic approaches and protocols change. To give a practical example if I'm facing a patient with open or closed comedones, it will need different creams than those with the classic white-tipped pustule in the center, where it will be necessary to associate a local antibiotic.
Can acne also appear on a skin that has other problems such as dermatitis, psoriasis or eczema? And in that case, how do you treat the various conditions that can sometimes be "conflicting" with each other?
Acne can also appear on a skin that presents other dermatitis such as psoriasis or eczema but usually localizations differ. Many patients suffer from sebopsoriasis to cc (center?) and at the same time face acne. In post Covid patients I have seen a great resurgence of latent dermatitis: we still do not know exactly where the correlation is born but many dermatologists have reported the concomitant presence. Usually acne affects the face and back while sebopsoriasis the scalp and psoriasis or dry eczema the hands, feet and elbows. You have to learn how to manage your face and body areas in a different way.
In addition to acne, what is the second most common skin condition/problem for which people come to you?
Another widespread condition is hair loss and even on this point I see a great confusion between the clear things or not.
To be precise, those who suffer from oily skin can not use all hair supplements because it would risk sharpening their hyperseborrhea, so often I find myself treating both diseases simultaneously.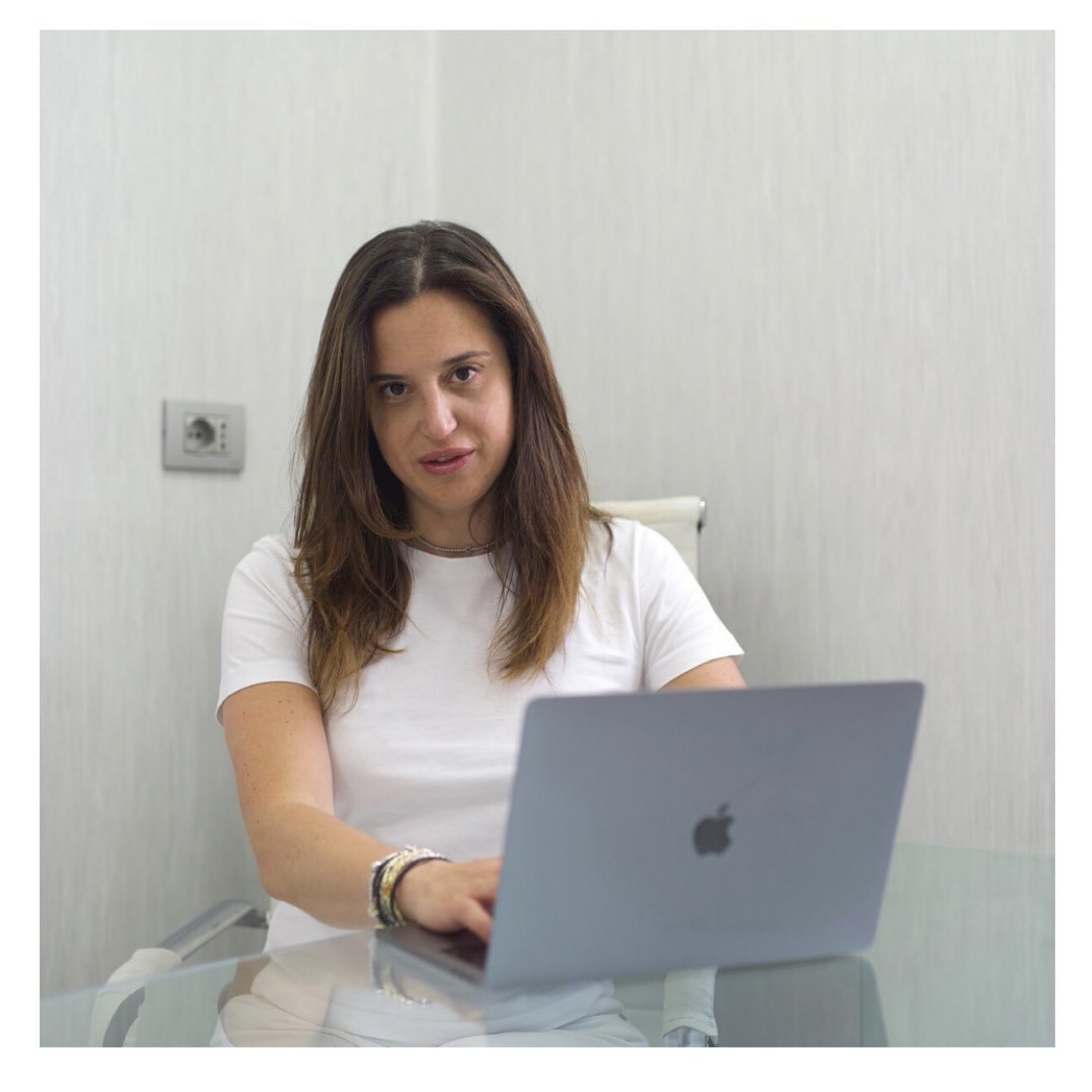 "…I see a great confusion between the clear things or not…"
What is the fundamental and essential step of the skincare routine for acne skin?
A fundamental daily step is the accurate cleansing, done both in the morning and in the evening. They can then be combined according to the type of skin: for acne skin a serum based on vitamin C, to promote the brightness of the face or serums that act on skin sensitivity if you have dry and sensitive skin; or antioxidant creams based on Resveratrol if you have a skin that needs anti-aging activity.
Besides the type of skin (dry, oily, mixed) how much does age affect the treatment of acne?A mature skin should be treated differently than a young skin when it comes to acne?
Age has a great influence on the therapeutic choice and especially on the choice of dermo-aesthetic products to do in the studio and to combine with the therapeutic path made at home. For example, you need to ensure more hydration combined with good support, with vitamins injected in the form of biostimulants to those suffering from oily skin in mature age to avoid the risk of wrinkles.
When acne can no longer be "cured" with only skincare products?
When it is not enough only skincare products are combined with the various therapeutic protocols based on the obvious based medicines that provide therapeutic algorithms that goes by degrees and that also use oral drugs, where necessary.
Therefore it is important to contact the specialist in dermatology who will always have the solution ready!
What changes in the treatment of acne on the body compared to acne on the face?
Body acne is more resistant, predominantly affects men and requires more patience in therapy. But also in this case you can combine skin-aesthetic peeling to accelerate healing.
The essential beauty product?
My personal must-have? Thermal water! No thermal water, no success: all my patients use it on all kinds of skin.
The benefits of thermal water are explained extensively in my book #AcneRevolution.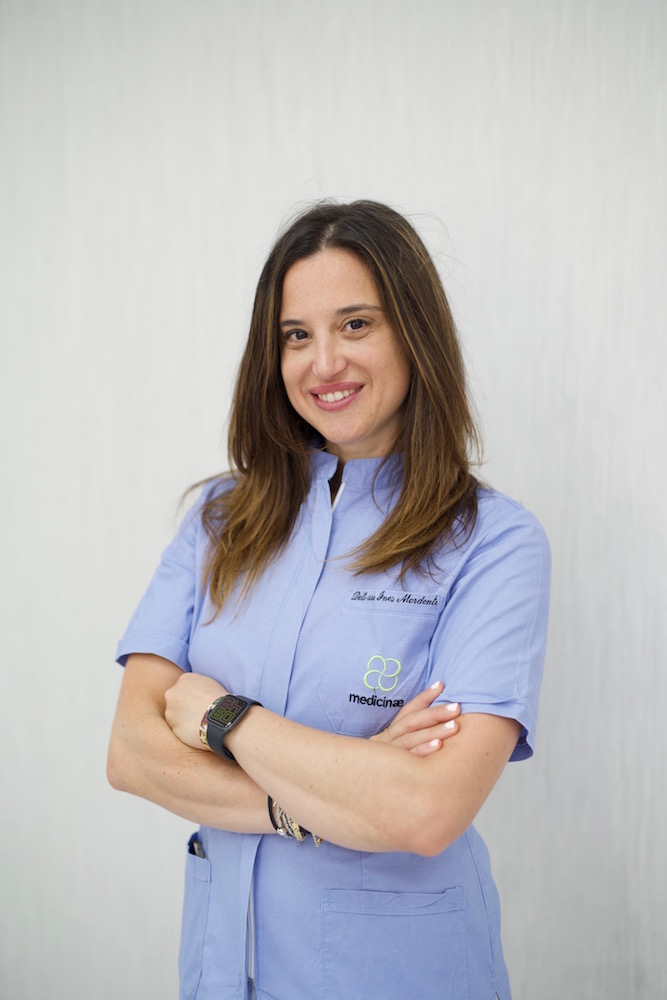 "…THE BENEFITS OF THERMAL WATER ARE EXPLAINED EXTENSIVELY IN MY BOOK #ACNEREVOLUTION…"
From social media you feel that with each of your patients you create a bond and that their battles and their victories are also yours. If you could say something to young girls and boys who are currently struggling with acne, what would you say to them?
It is true: every patient healed is for me an immense joy. Thousands of patients are admitted every year at my clinics in Naples, Rome and Milan and I will never stop giving them and myself these wonderful "acnerevolution".
In the meantime, we must learn: first of all to accept ourselves and start from the awareness that acne heals! Constancy, awareness and perseverance are the right weapons of success.
The world of skincare and how we feel with our skin also touches many aspects related to mental health. What do you think we need to change to make us feel more comfortable with who we are, skin included?
You must not want to be someone else: inevitably you experience a final dissatisfaction because the result just could never be the same as that of others.
You just have to be yourself, understand what are your strengths and bites on those; enhance them by relying on the guidance of an aesthetic dermatologist specialized in the physical psycho well-being of the face and body.
I believe that awareness of what is being done and of the objectives that can be achieved is the first step towards a result that we are fully satisfied with. You have to start with skin care, teaching how to take care of it daily, with the right products and products suitable for yourself, and then help the patient in the studio with the right and targeted personalized therapies.
The result? A healthy, radiant skin respecting your physiological age!
Love each other. Always.