As always, Armani Beauty is a guarantee.
It represents the world of beauty in an emblematic way, bringing its elegance and versatility to every corner of the world, thus raising beauty and quality standards. The Armani Beauty muse is a strong, determined woman, but who doesn't need strong lines to express herself: softness is, in fact, one of the characteristic features of this brand, which declines it in harmony and luminosity.
Armani Beauty took its fascination to Venice at the Venice Film Festival, and it also did it through the hands of Donatella Ferrari [National Makeup Artist Armani Beauty], who told us in our interview about the looks she created during those days and on the new, wonderful Venice collection.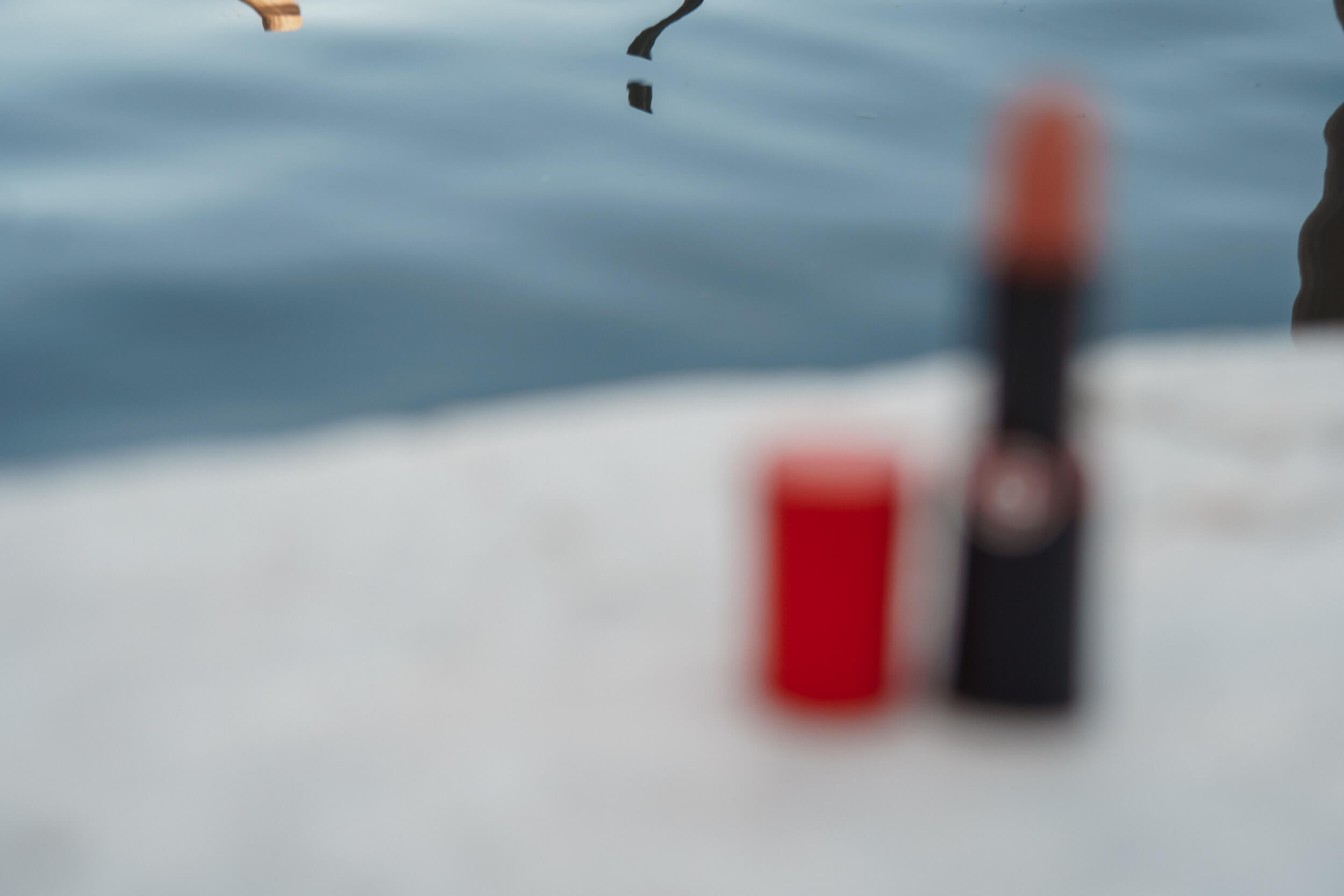 Congratulations on the wonderful looks you always create. And like last year, I want to know everything about them. [laugh] Starting from Greta's, especially the eyes, I really liked the look. What was the process behind it and which products did you use?
She is an extremely luminous girl of her own and also very simple, she doesn't like to wear a mask of makeup; she is, I must say, Armani beauty made in person, she is beautiful as she is, she is already luminous and radiant.
For the eyes, I used a touch of chocolate-colored pencil, the Smooth Silk Eye Pencil 12, which I applied to the upper lashline and blended it to almost a transparent tone. Then I fixed it with eye tint 10, which is neither chocolate nor brown, it is a slightly pinkish marron glacé, very beautiful and delicate. I slightly darkened the outer corner with a touch of brown pencil, which I also applied a little more intensely under the eye, to the lower lash line, to give a little more depth, but not over the entire length of the eye, right up to half-eye below, and a little bit to the inner part. Then I applied the mascara and, on the inner corner, a touch of eye tint 11, a very delicate golden shade, a light color to give some light to the inner corner. She was beautiful, wasn't she?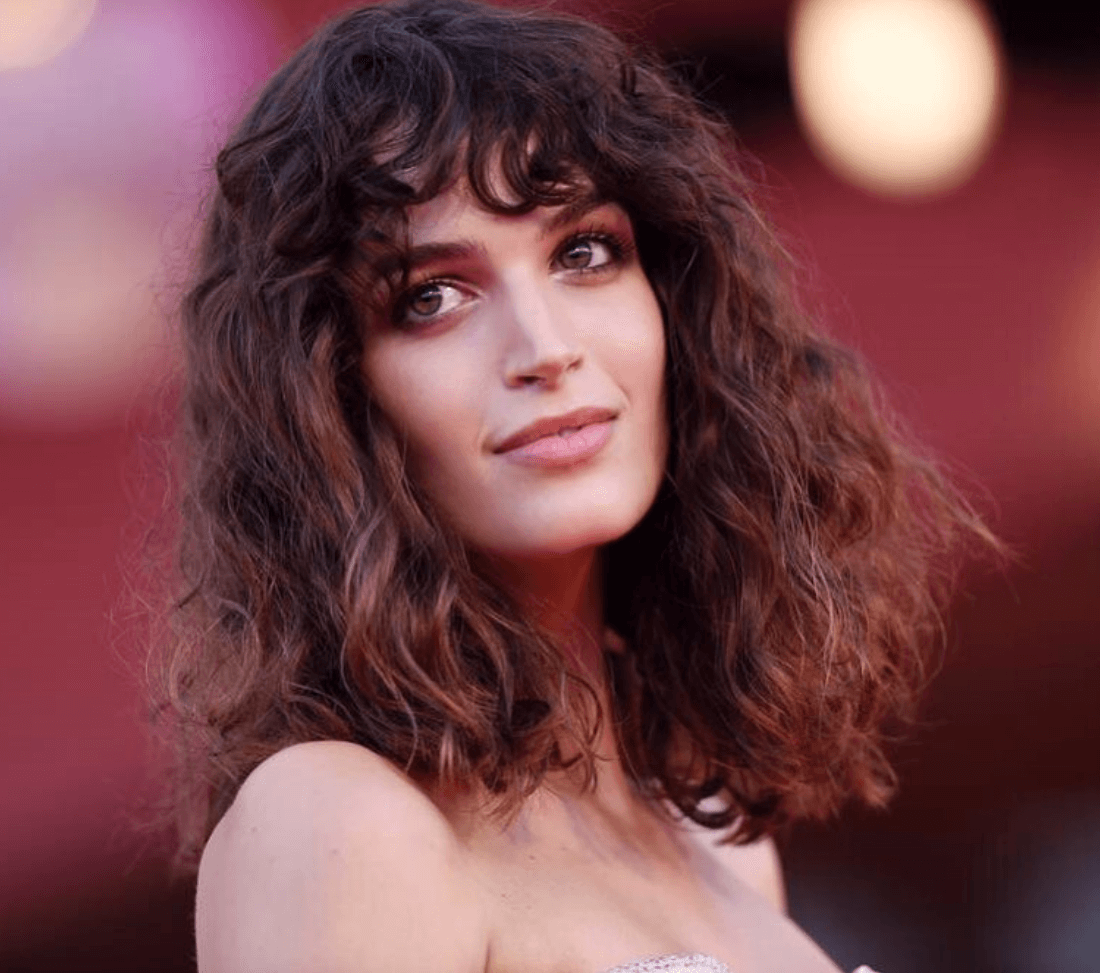 "A touch of chocolate-colored pencil, the Smooth Silk Eye Pencil 12".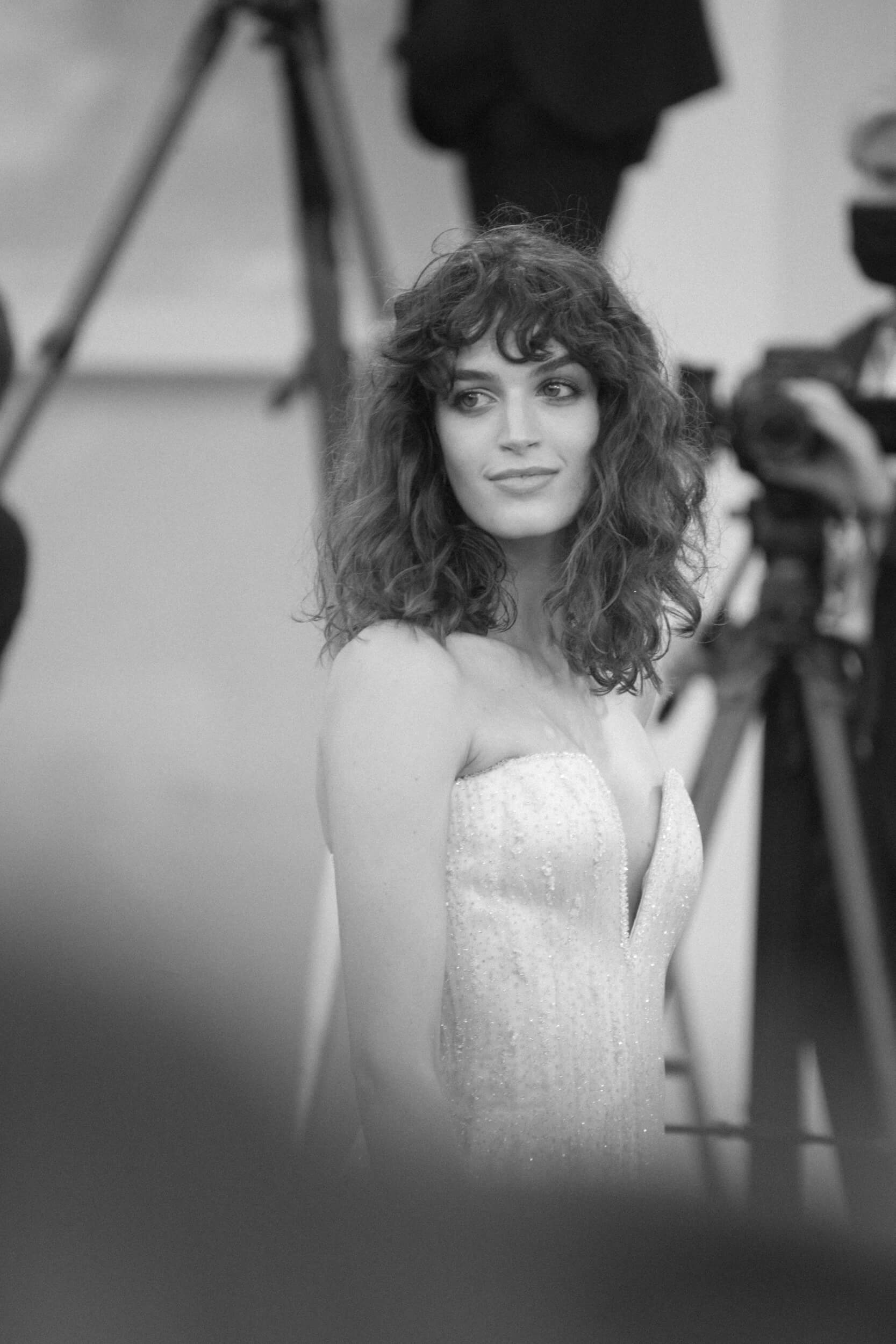 Instead about the other looks you did, like the one on Gabrielle or Susanna, what were the most important steps?
On Gabrielle, who usually loves eyeliner and so on very much, I underlined the upper eye with the chocolate pencil, the Smooth Silk Eye Pencil 12, so much so that if you'd looked at her, she had an elongated eye. But it's not a graphic effect, it's always a very soft effect, keeping the trait at the lashline very dark and then blending it all over the eyelid.
The eye tint I used on her was a mix of number 10, with a touch of number 38, the Night Viper, in this way I got that chocolate with a slightly pink nuance, almost a tad bit plum. I did the same thing under the eye, and then a lot of mascara. Lastly, with her as well, I applied an eye tint in the inner corner, it is a unique color, the number 12, a beige with slightly pink flecks.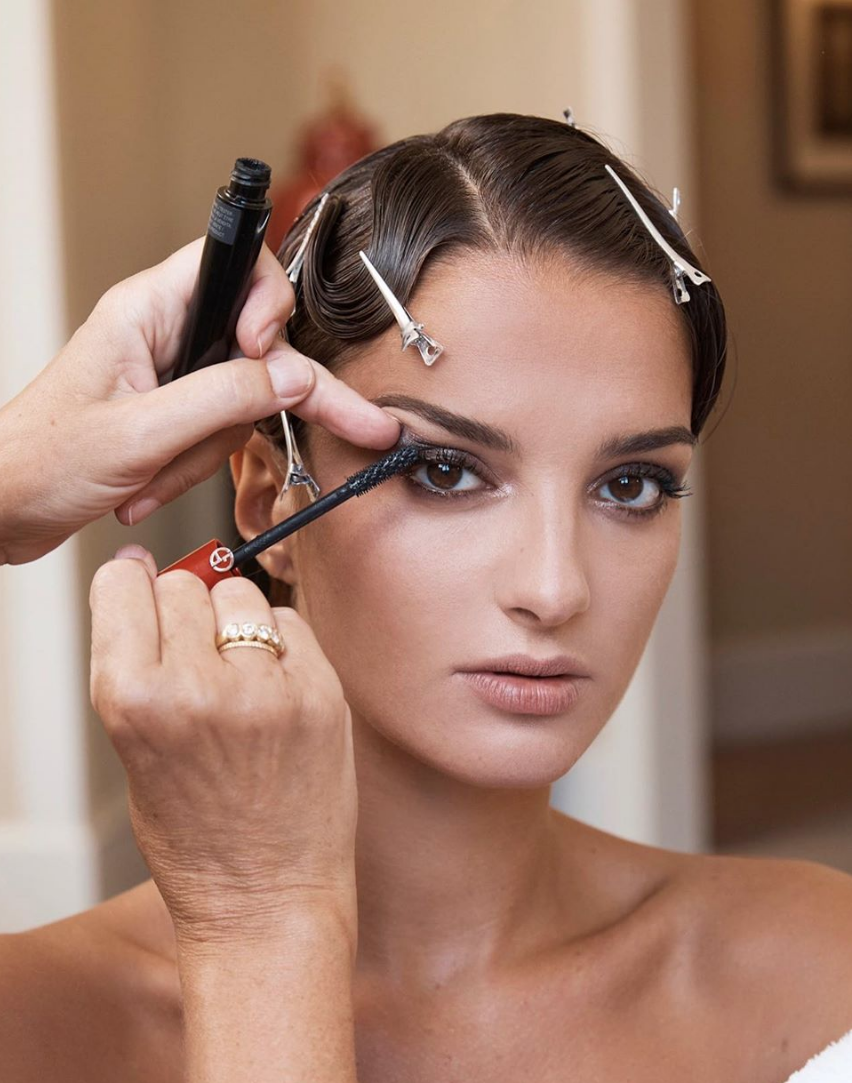 At Armani, when we apply a black/brown color to create a smokey eye, we always avoid making those black-white, white-brown splits. White is too much, whereas if you use champagne or a slightly beige-pink color, the nuance is extremely soft. Then I moved to the eyebrows, they are colored yes but in a very delicate way, it's not a tattoo effect; I aimed for a natural effect. And under the eye, since she likes to be very luminous, she always wants to see the split between the eye contour area and the cheeks (if you see she had a sculpted effect on the cheeks), so I used our Neon Nude A-Contour and I applied the concealer underneath, the Power Fabric Concealer 3.5.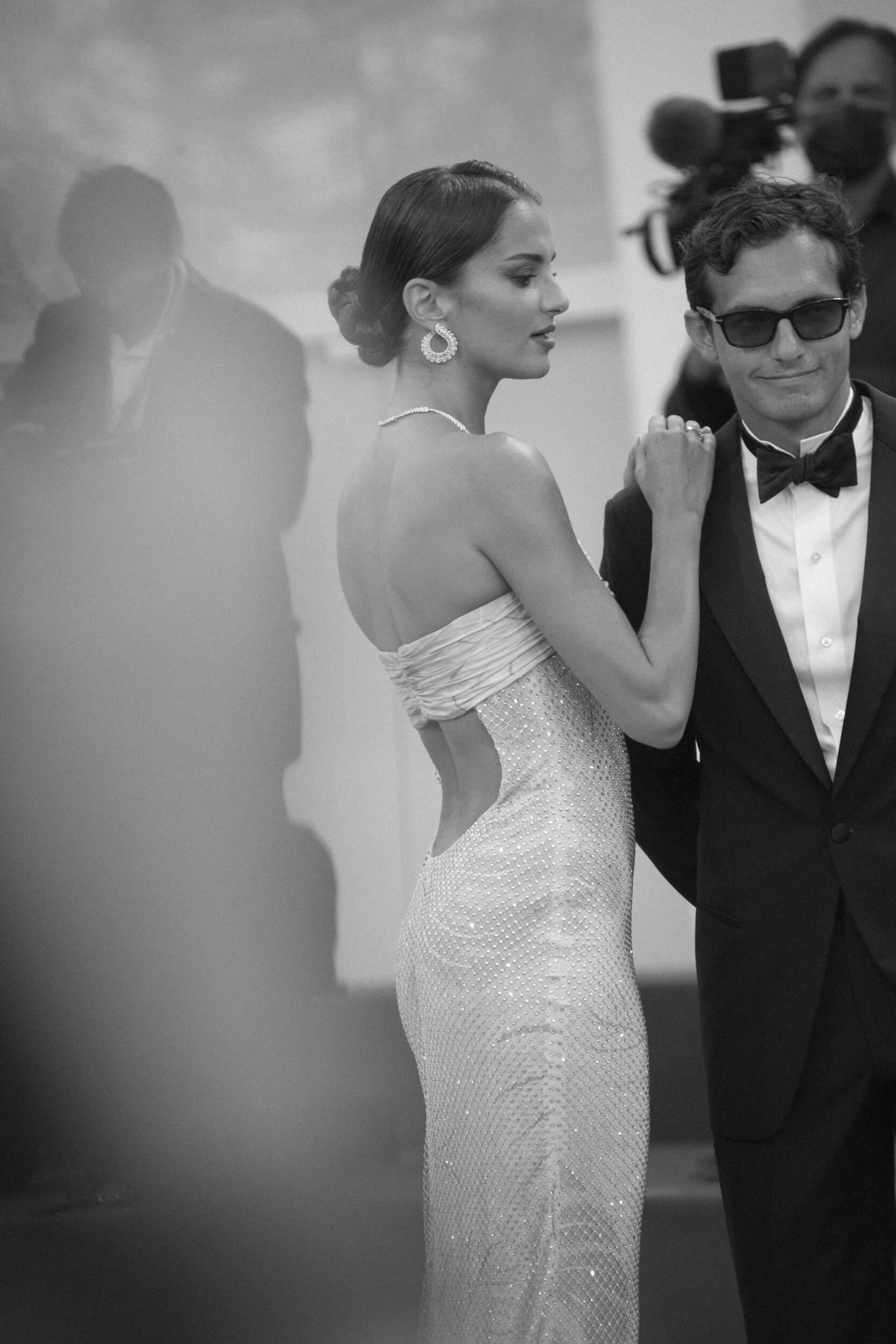 What about the foundation?
On both I used the Luminous Silk Foundation, which has that silky effect, that can be built up and that lasts all day long. It's beautiful. The Powder Fabric is very nice as well but with all the red carpet lights, the silk effect, especially with skin like theirs, the result is simply beautiful.
I've also tried the Neon Nude and I fell for it.
Yes, it's very nice. For a day in the office, when you are looking for something easy to apply, even without looking at yourself in the mirror, the Neon Nude is perfect. The Luminous Silk is a wonderful foundation because by being buildable you can add a drop where you have a small blemish, reapply it during the day on top of what you have put on in the morning and it is always beautiful, it never has the "layer or too much makeup effect;" it's a foundation that we, as makeup artists, love very much. The buildable effect allows you to cover where you need it while leaving a transparent effect on the rest of the face, but you do not see the difference between the more covering effect and the more natural one because it is always very beautiful, and transparent. Impalpable is the right word. Even to the touch: you'll have the impression of touching natural skin.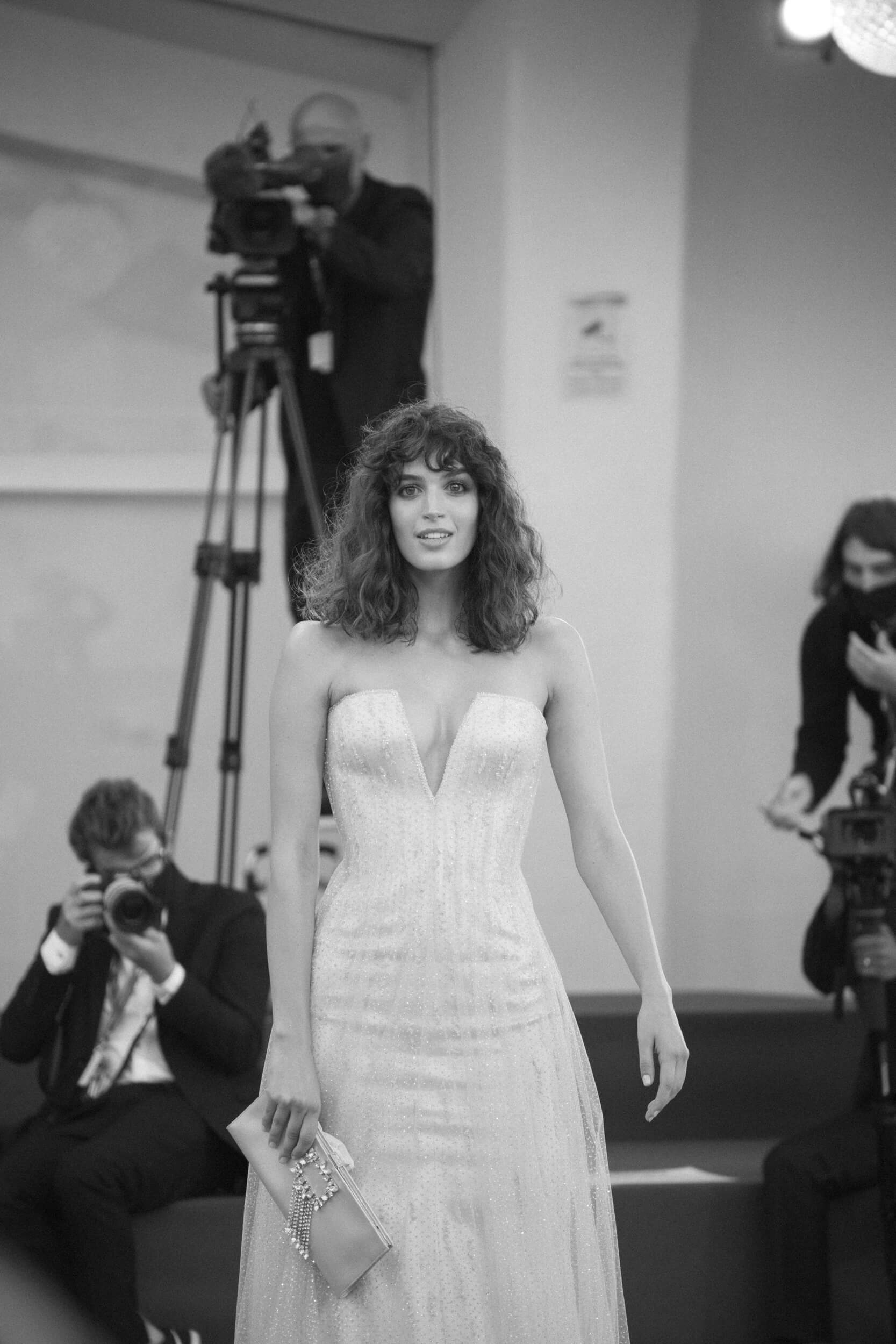 "Luminous Silk Foundation: Impalpable is the right word.".
And what about some skin prep before makeup?
Always Armani Prima: the Balm, then the super moisturizing cream. If you want a beautiful makeup look, you should always hydrate: Armani Prima is a hyper-concentrate of hyaluronic acid, which is like giving a big glass of water to the skin so that it is smoother and radiant, and this is how the makeup will last much longer. And then, on the eye and lip contour, the Lip & Eye Contour Perfector, again from the Armani Prima line, therefore not only you hydrate an area as delicate as the lips and eye contour, but you also make them fuller.
Which would you say were your key products of this edition?
Surely the thing we have all used in the most natural version, as we did on Greta Ferro, is the Neo Nude Balm. On Greta, I applied a touch of Rouge d'Armani Matte 104 from the Venezia collection – the most natural color –and then the balm over it to achieve this shiny effect, which makes it fuller, richer, and I have to say that the effect on the lips was beautiful. While on Gabrielle, I used Lip Maestro 108, a very beautiful pink chocolate. She went crazy for this color because it gives color to the lips and it almost seems like you have bitten them a bit.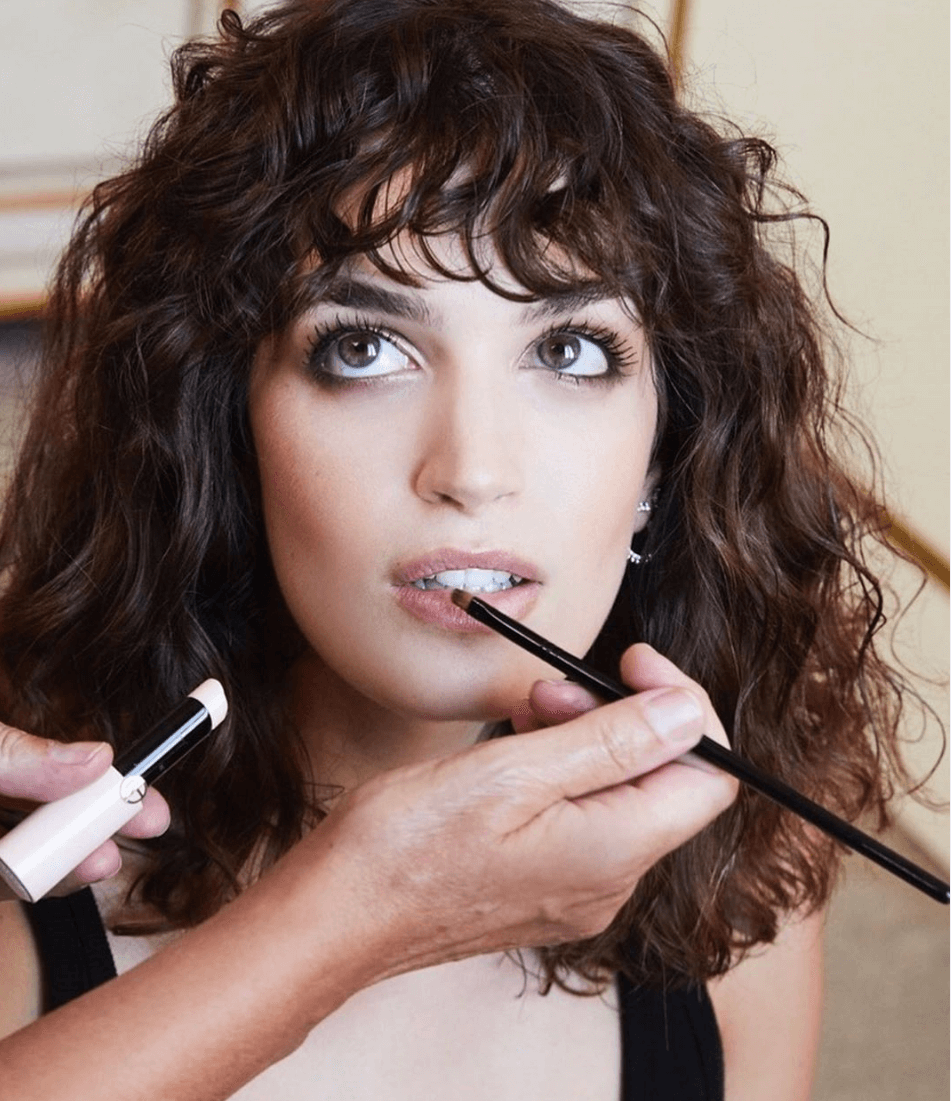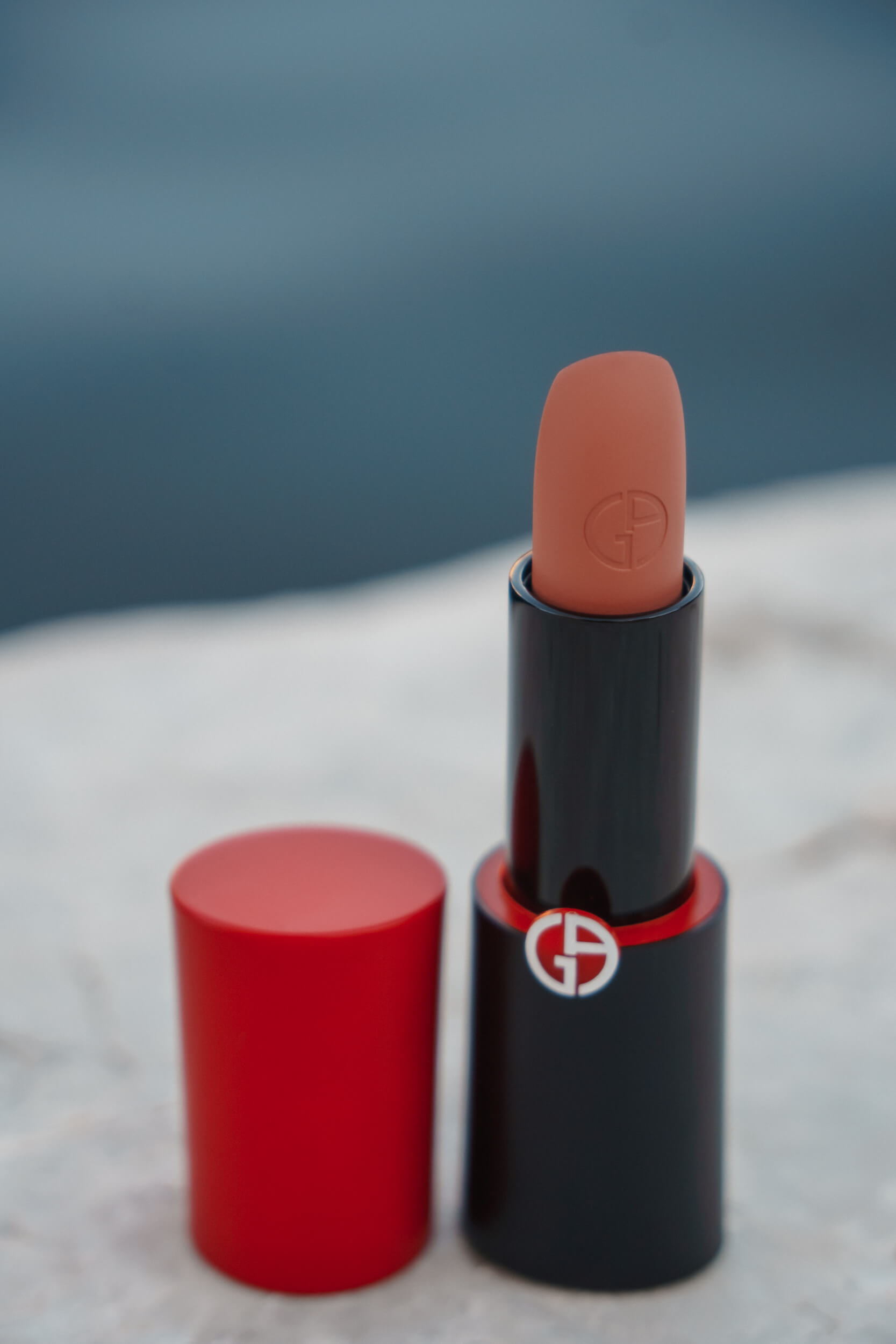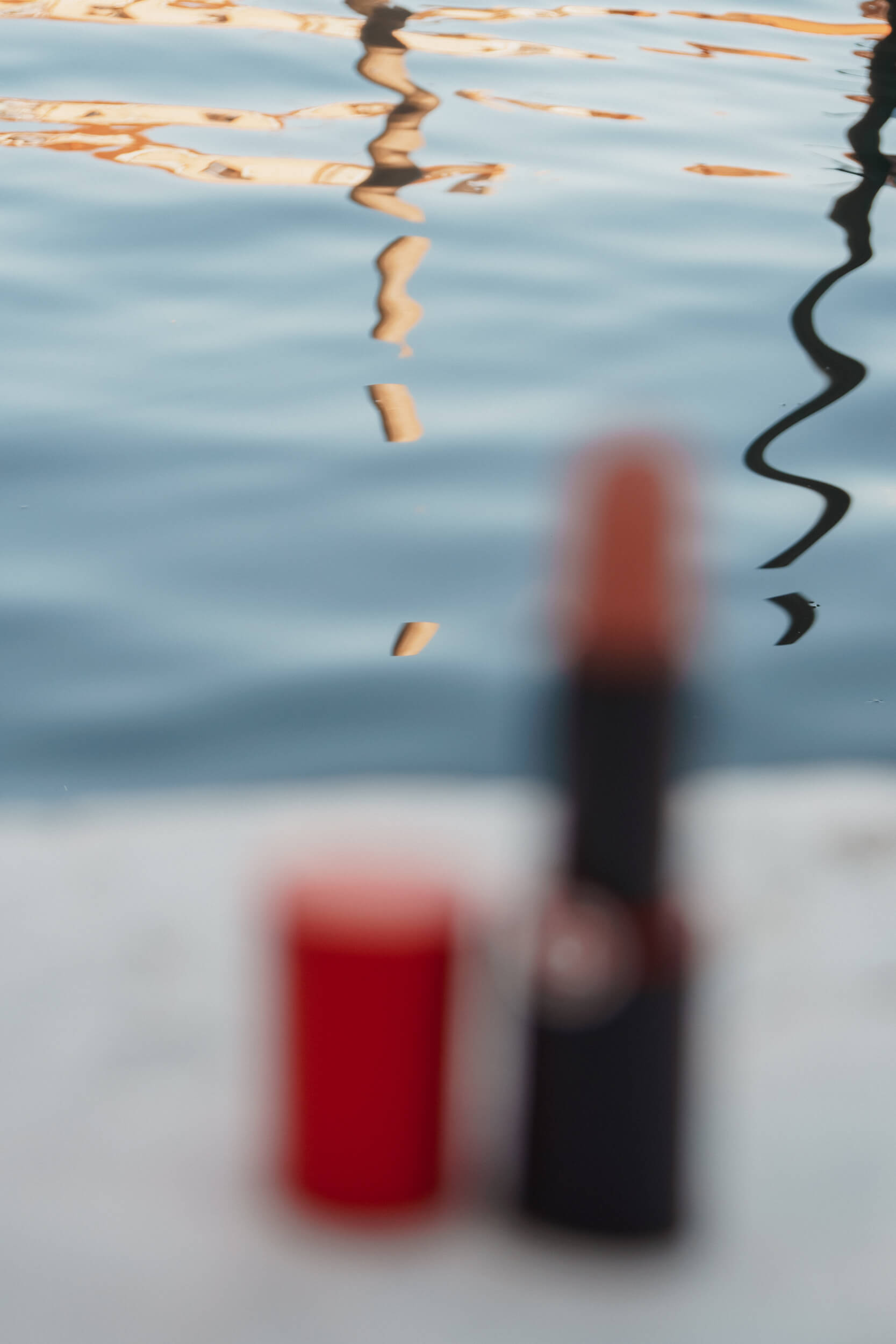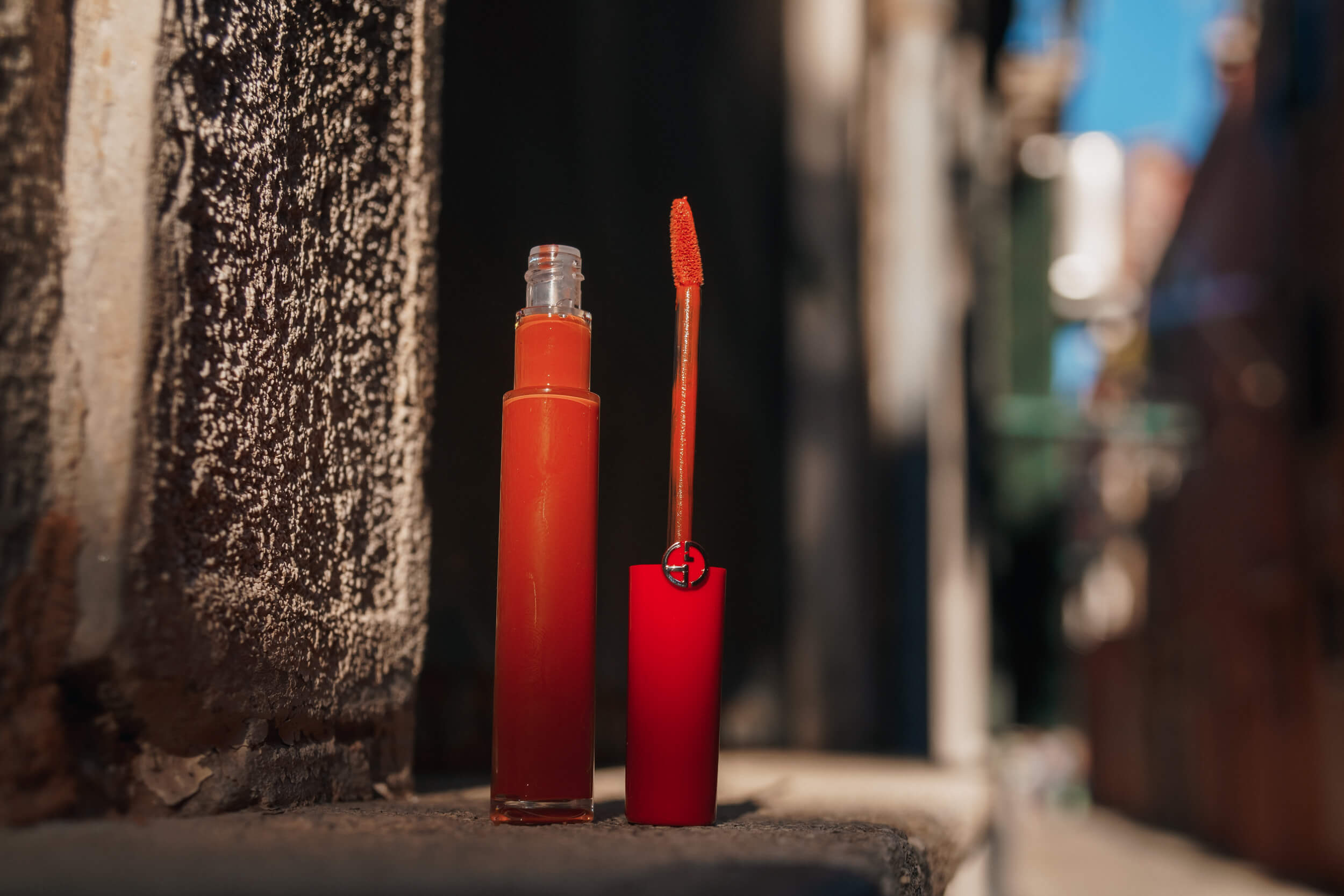 I saw the Venezia Lip Collection and it's amazing, the colors are great, those so intense browns…
Why Venice? Because Venice ignites with the sun and all the Venetian palaces, which ranges from reddish to deep pink, flare-up with the setting sun; and I must say that the colors of the collection that Linda Cantello has proposed truly reflect the Venetian colors.
What piece of advice would you give to create a makeup look with more intense colors like these browns that might be "scary" or seem too much?
Browns look great on both tanned and paler complexions. Obviously, if you choose a darker color you have to soften it a little more unless you like the gothic effect: perfect complexion, mascara, very intense lip. Or if you want a more delicate color, just soften it a little with the brush or take a bit with your finger (you put a little bit on your hand, take it with your fingertip and dab it on your lips, then you get a brown effect, but much softer).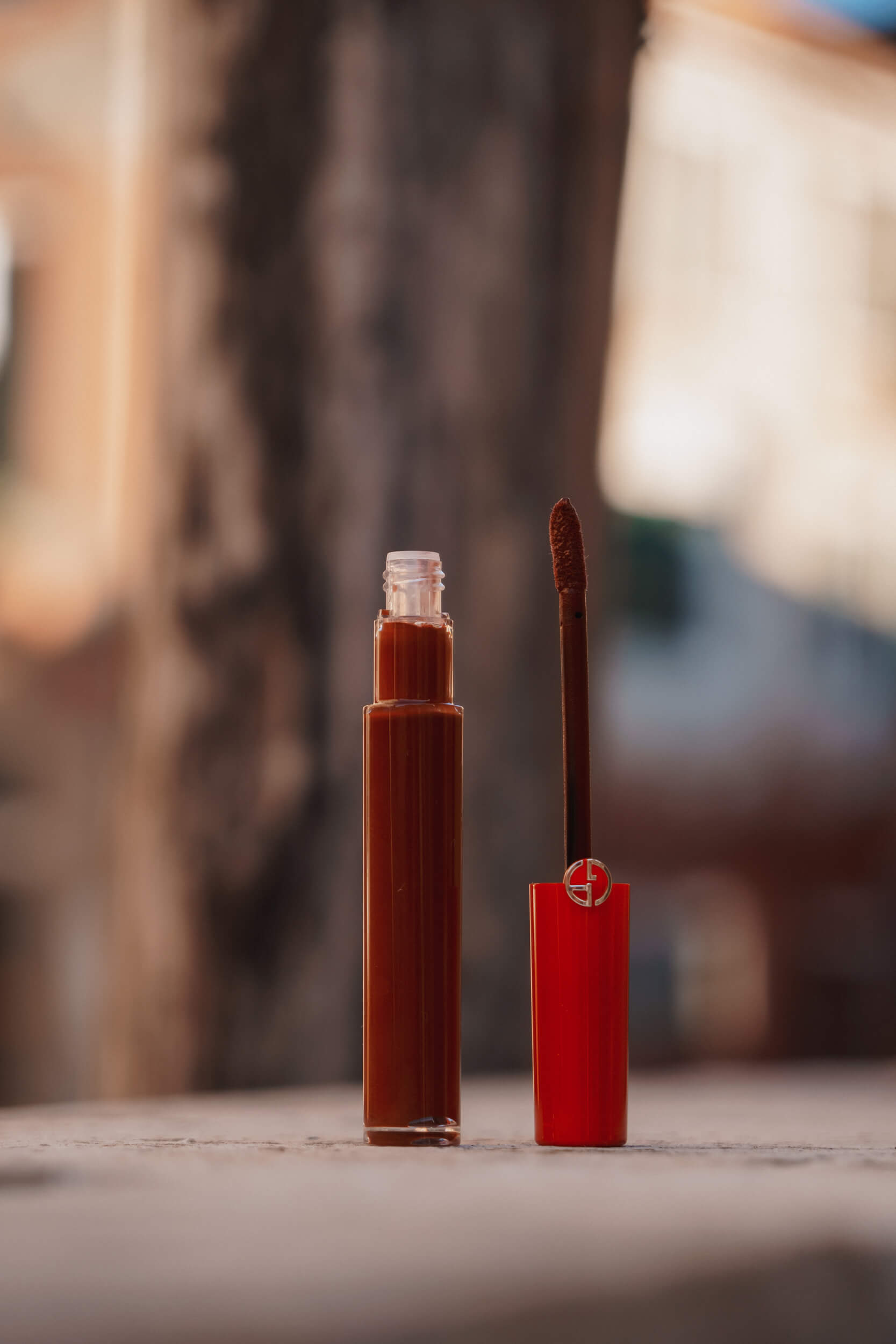 "…dab it on your lips, then you get a brown effect, but much softer."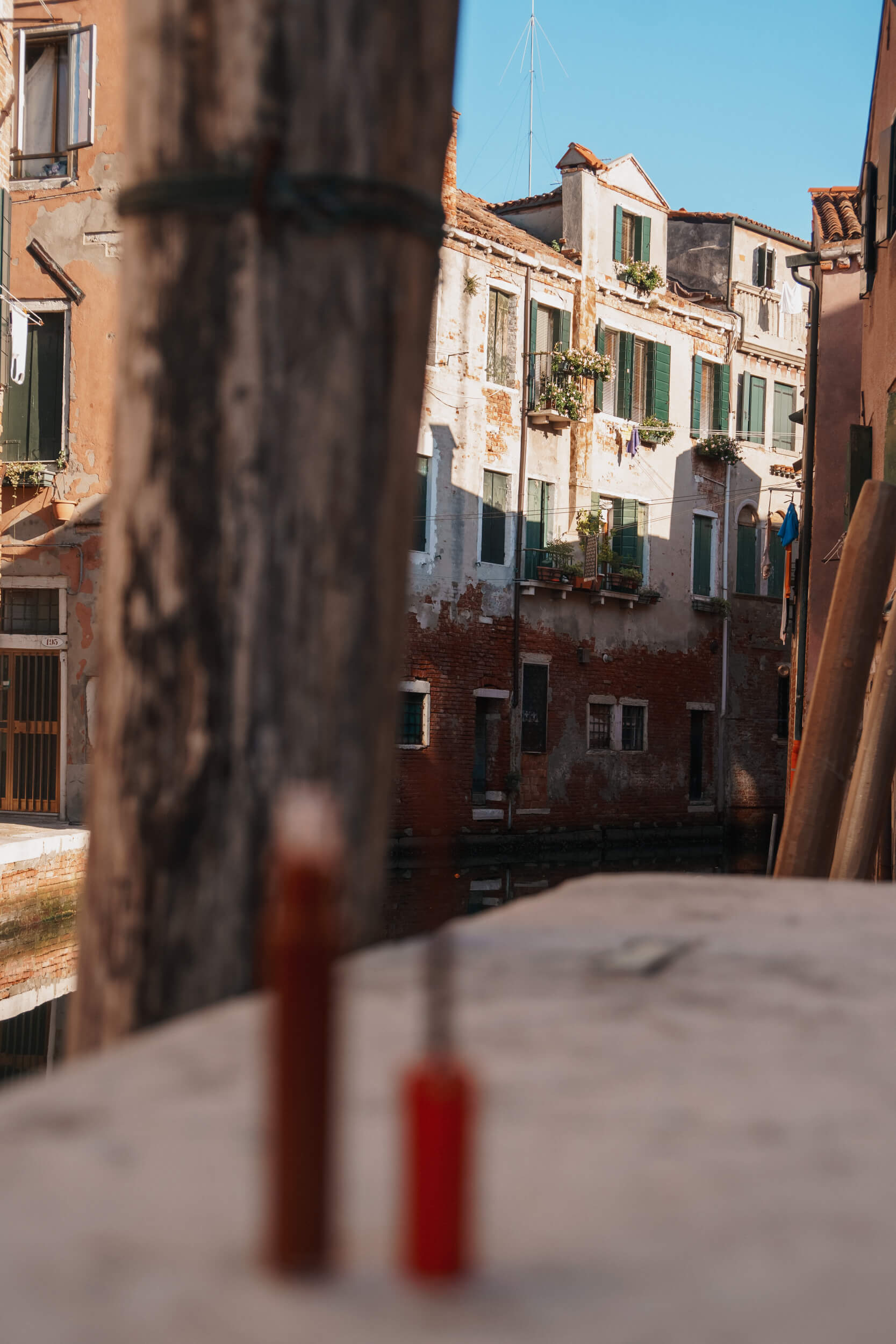 Exactly, this is how I usually prefer to apply lip tints.
A lipstick applied like this turns out more beautiful, more delicate, it feels almost like a no-makeup makeup, or a more lived-in lipstick.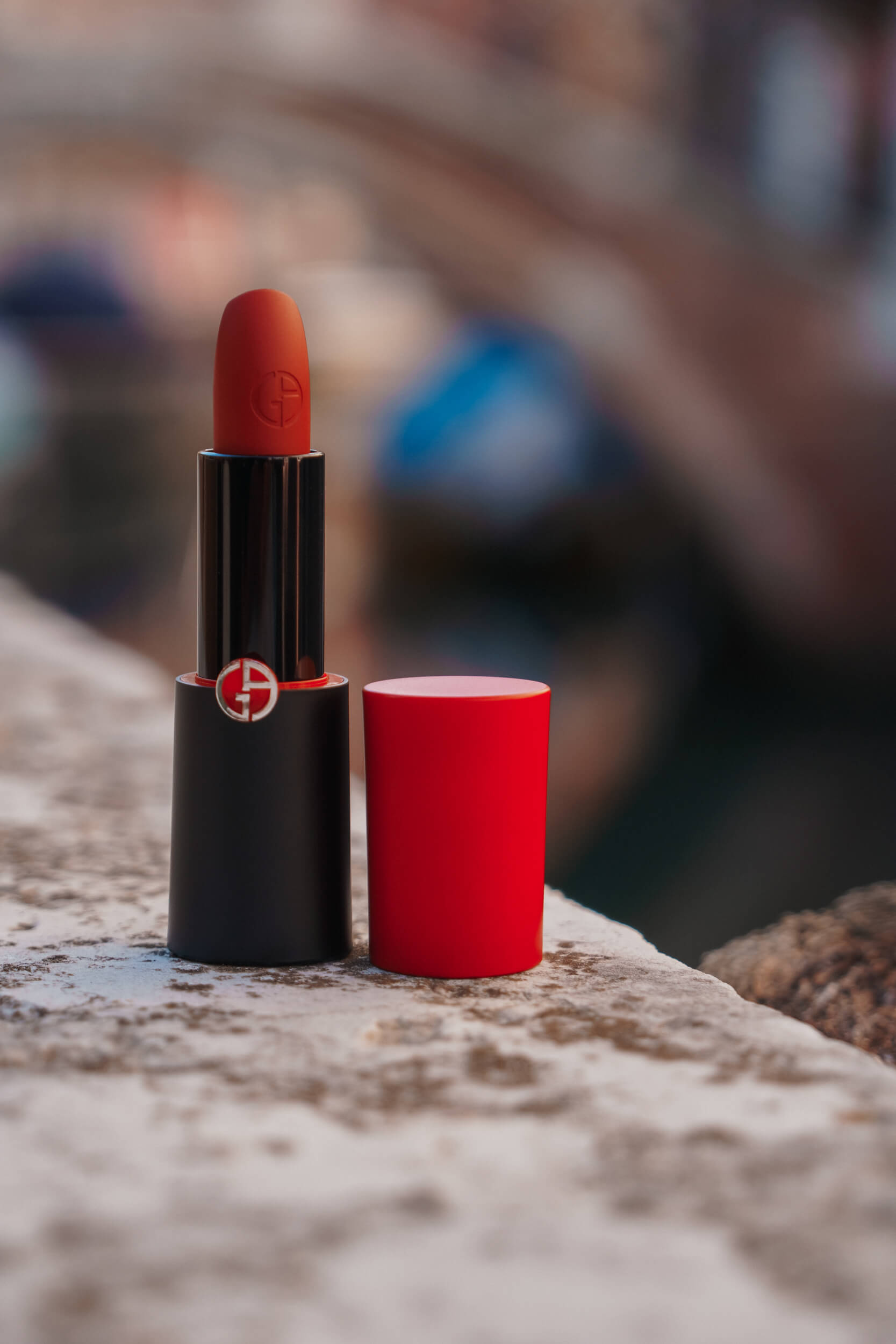 For you, what is the beauty of Venice, of the red carpet, because I'm sure there is a lot of excitement and expectations: how do you live this event, what is the thing you like best?
With Greta, I felt a lot of this responsibility of doing a makeup not only for an Italian rising actress, but also one of our international Armani Beauty ambassadors. It was wonderful, I'll just tell you this: I went into her room, where there was this Armani Privè dress, and even the hanger seemed to have come to life [laughs]; just seeing it hanging was thrilling and therefore I felt, even more, this stage fright, so much so that you ask yourself, "Will I live up to such great beauty?" It was an Armani Privé entirely hand-embroidered, with very delicate beads, so you say, "I have to interpret this delicacy, this sweetness, this wonder that Mr. Armani told through this dress and I through the colors."