At the 73rd Venice Film Festival, as scripted, many films were presented, and among them "The Bleeder" and "In Dobious Battle", which are special for several reasons: not only because they are very good movies, but they are also produced by a very young and fresh Italian production, born from the intuition of an enterprising young man and a woman who has a big love for cinema. They have come together to build a unique project: AMBI. The protagonists of this story are Andrea Iervolino and Monika Bacardi.
For Andrea, despite the age of 28, this is not the first time at the Venice Film Festival: in 2014 he presented the movie "The Humbling", starring the masterful Al Pacino. And it's by his side that he won the Mimmo Rotella Prize for the best production.
And this year ha has done it again! Andrea has again won the Award, this time alongside James Franco who starred in and directed the film "In Dubious Battle" and now Franco will be his "collaborator" on several projects (the next in line: "Future World").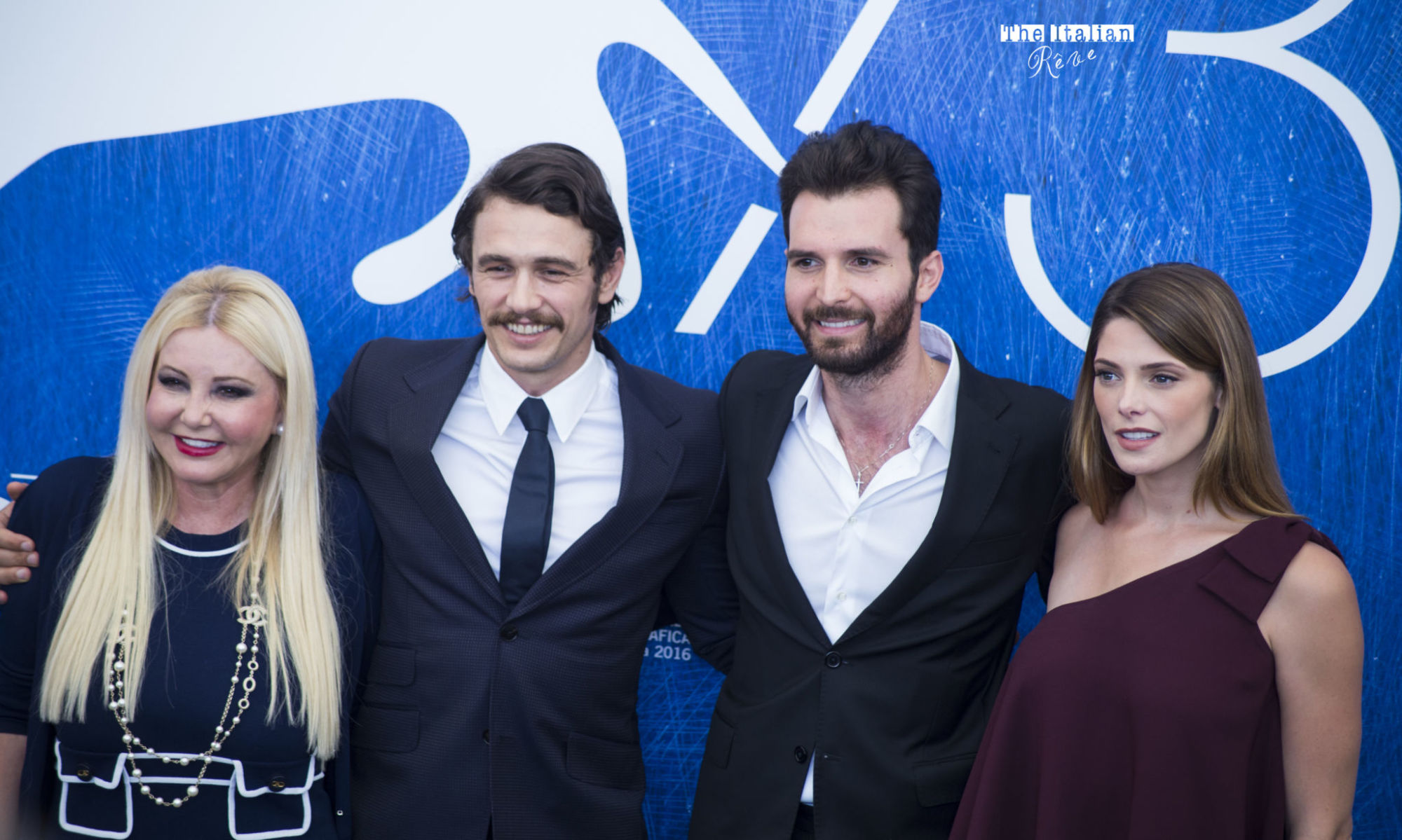 We had the great pleasure of interviewing Andrea and his business partner and friend, Monika Bacardi. He lives in Toronto and, oversees they do it all, from pre-production to distribution, as well as a production of animated films.
There is then one and only one question to ask: "How did it all start?"
He begins: "I made my first film when I was 15, I started dreaming about cinema when I was still a child, and at 15, right nearby Venice, in Bibione I had a work experience that allowed me to learn how to produce a play, which is not the same as cinema but for those who don't know anything about it it's a way to learn the basics, the existence of a script, the existence of a production design, the existence of makeup and hairstyling, etc. After 6 months of producing these shows I went home with my mind set, I wanted to make a film.  So I wrote down a story, I found someone in the area that could help me to write down my first script, and then I started raising funds locally, so the Ice-Cream shop gave me 50 Euros, the Bar 100, and the I met a dentist 7/8 months ago and he was like "Andrea I gave you 500 Euros that you gave back plus 50" and I had even forgotten about it, so I did this whip-round with these local businessmen and then made my first movie. The 1st of December I was turning 16 and by January my first movie was done".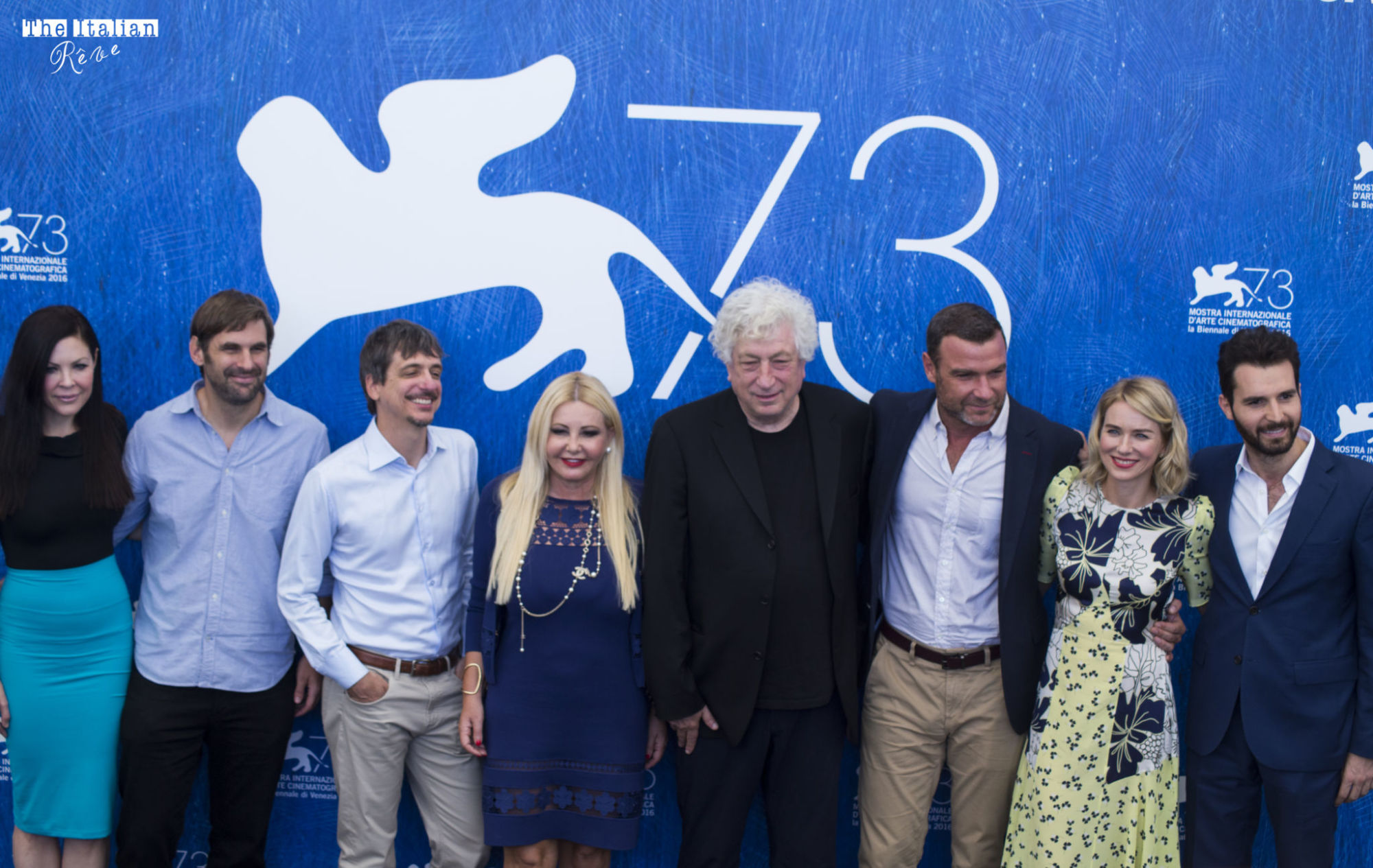 But the first big ostacle that he had to face was the distribution. Not such a big "rock" (at least for him) since it did no stop him from chasing his dream: he so created the CineSchoolDay, educational screenings for students that were projected in the morning: : "So I had found the way to monetize my product through educational purposes and starting from there I established this parallel morning distribution. Then at 18 I became partner with Luciano Martino, one of the most important men of Italian Cinema.".
And then? Then he met Monika, the one who believed in his dream and in his abilities, and through their ideas they are now in Hollywood working their way.
Monika said about Andrea: "We are friends, and this is very important in what we do, largely because we are really in tune, we have the same ideas and the same synergy and thanks to that we move and work very fast."
And this is very important for them because, as they say, they want to do things more in the "Italian-way" where despite the large number of projects and the big numbers, things are managed in a "human", warmer way and, above all, "with their hands."