"If you don't produce this movie, we'll kill this dog."
This is how it really could have gone, but Jonathan Stern and Peter Principato immediately accepted to produce "A Futile and Stupid Gesture", the movie about Doug Kenney, the genius behind the National Lampoon Magazine, pioneer of the satirical press and the brains behind the milestones of comedy "National Lampoon's Animal House" and "Caddyshack".
Will Forte plays the main character together with a cast of some of the best comedian of the moment: the younger generation of the "Saturday Night Live" plays the names who made it great, from John Belushi to Chevy Chase, from BIll Murray to John Landis, besides Domhnall Gleeson as Henry Beard, the Kenney's wingman, and Matt Walsh as the editor and producer Matty Simmons.
The best of the American comedy is told by David Wain, director of "Wet Hot American Summer" and that little pearl of "I Love You, Man".
Premiered at the 2018 Sundance FIlm Festival, "A Futile and Stupid Gesture" is now available on Netflix, and if you're not sure to watch it, read what the producers told us and discover one of the best comedy moment of all time.
___________________
What made you want to produce this project?
___________________
PETER: When I was given the book "A Futile and Stupid Gesture" I didn't really know who Doug Kenney was. I knew the name from the credits of Caddyshack but once I realized who he was, what he had accomplished, the circle of comedy he was in front of, I was inspired. Inspired and embarrassed that I didn't realize who he was and the long-lasting effects he had on the modern comedy world. This started my desire to have to tell his story. I felt people who are fans of today's comedies needed to know of him and thank him in their hearts. I also saw the opportunity to take some of the best of today's comedy community and pay homage to the comedy community that started a revolution.
JON: The team. There's a difference between what makes you want to watch a movie and what makes you want to actually produce it yourself. There are plenty of movies that I love that it gives me heart palpitations to imagine producing – "Lawrence Of Arabia", "Topsy Turvey," "American Graffiti," etc. But the great appeal about producing this one for me was to do it with these people – all good friends and frequent collaborators. I knew that working together, we would bring out the best in all of us.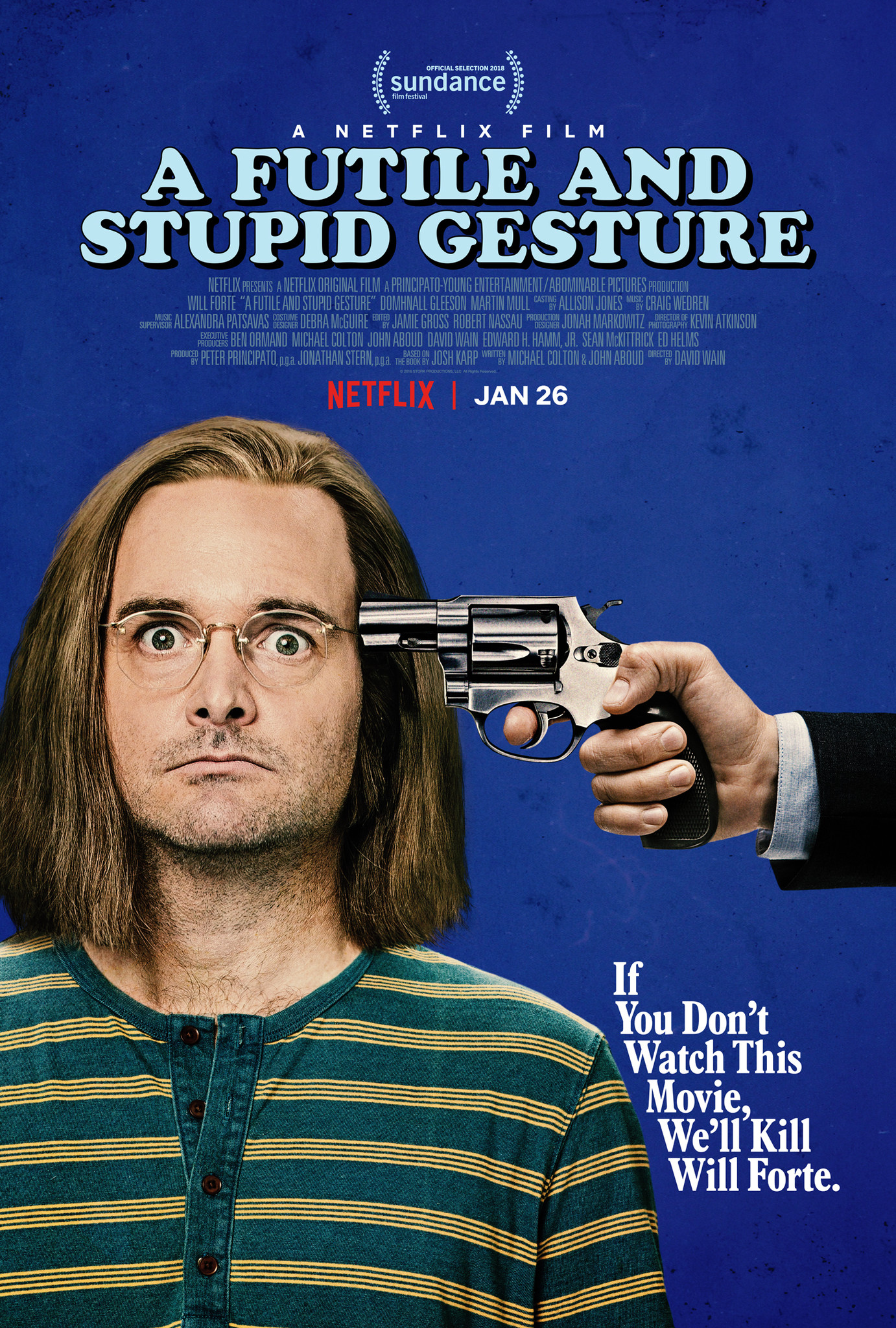 ___________________
And more in general what should never be missing in a film for you to produce it?
___________________
PETER: A compelling story, vibrant characters, emotional stakes and heart. Talented actors and people who are dedicated to working hard, smart and well together.
JON: You should care what happens. No matter how small or large a story or what it's about.
___________________
Did you already know about the whole history of Lampoon or did you discover it with "A Futile and Stupid Gesture"? What would you say you "learned" thanks to this movie?
___________________
PETER: I was a fan of the National Lampoon magazine and a lot of early National Lampoon movies but the depth of talent they discovered, fostered and supported was eye-opening for me. You cannot help but feel educated about being fearless, supporting original voices, telling stories that were not only funny but truly have something to say about society, about people, about flaws and being, again, fearless.
JON: I learned a ton. I knew it like most people know it – a magazine, the movies, those people that went to "Saturday Night Live," maybe I heard some of the Radio Hour in my brother's dorm room when I visited him at Penn. Only now, at this stage of my professional life, did it start to occur to me how unlikely, if not impossible, it was for that all to be accomplished. Making this movie helped me understand how. But still, there's an element of alchemy that is there too.
___________________
"A Futile and Stupid Gesture" is a comedy, yet it tells the story of a magazine that made history and the magazine that produced the movie "National Lampoon's Animal House," that made comedy cinema history itself. As comedy producers, yourselves did you find it inspirational or kind of "scary"?
___________________
PETER: I mostly found it inspirational.  Driven by the fact of the story of the magazine but more pointedly the story of Doug Kenney needed to be told. The daunting aspect was we wanted to try to get the story right. I felt a responsibility of trying to not only tell this tale but to pay homage to this man and world. You want to be respectful of history and peoples recollections but also responsible for telling a compelling story. Things are not fully historically correct but we wanted to make things work for the story we were telling but in the spirit of the Lampoon we also made sure we called attention to many of the things we didn't keep historically accurate.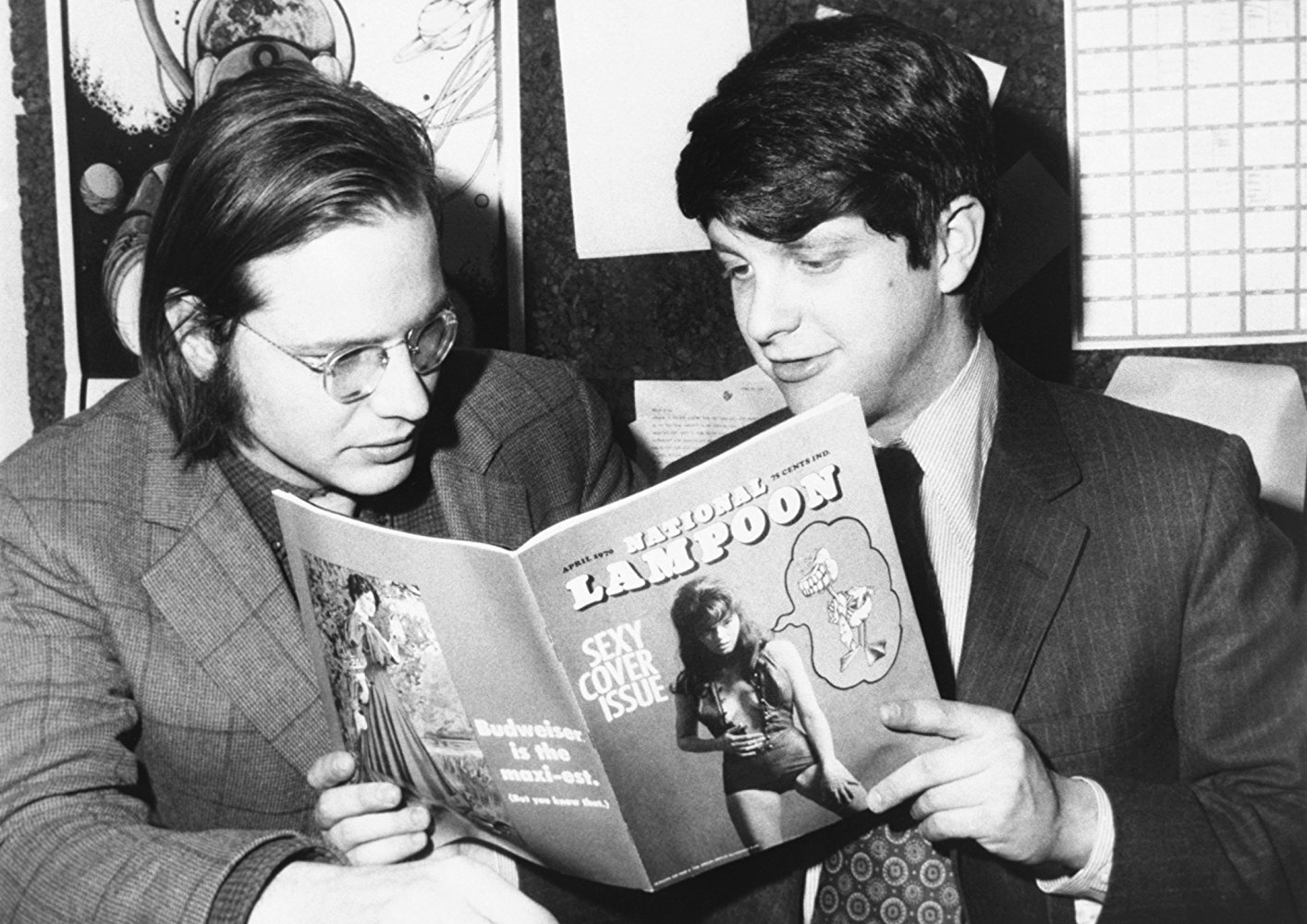 JON: I have a huge fascination with how people start a business. I love this podcast called "How I Built This" about successful entrepreneurs. This subject matter fits right in there – how people turn what they enjoy doing a business. And how to reconcile doing the individual creative work you started out doing with running a business and managing a bunch of different (and difficult) personalities. A lot of that describes being a producer.
___________________
What was one of the funniest/beautiful things while filming "A Futile and Stupid Gesture"?
___________________
PETER: The cast of this movie was having so much fun throughout the filming. Recreating this time and the big personalities always led to some of the most fun moments. The funniest moment for me was during one of the more poignant food fights with almost the entire cast. Our actors really went for it with wild abandon and it certainly was one of the funniest things to watch.  The beautiful thing was watching this world come together and the evolution of the ups and downs of Doug and Henry's relationship.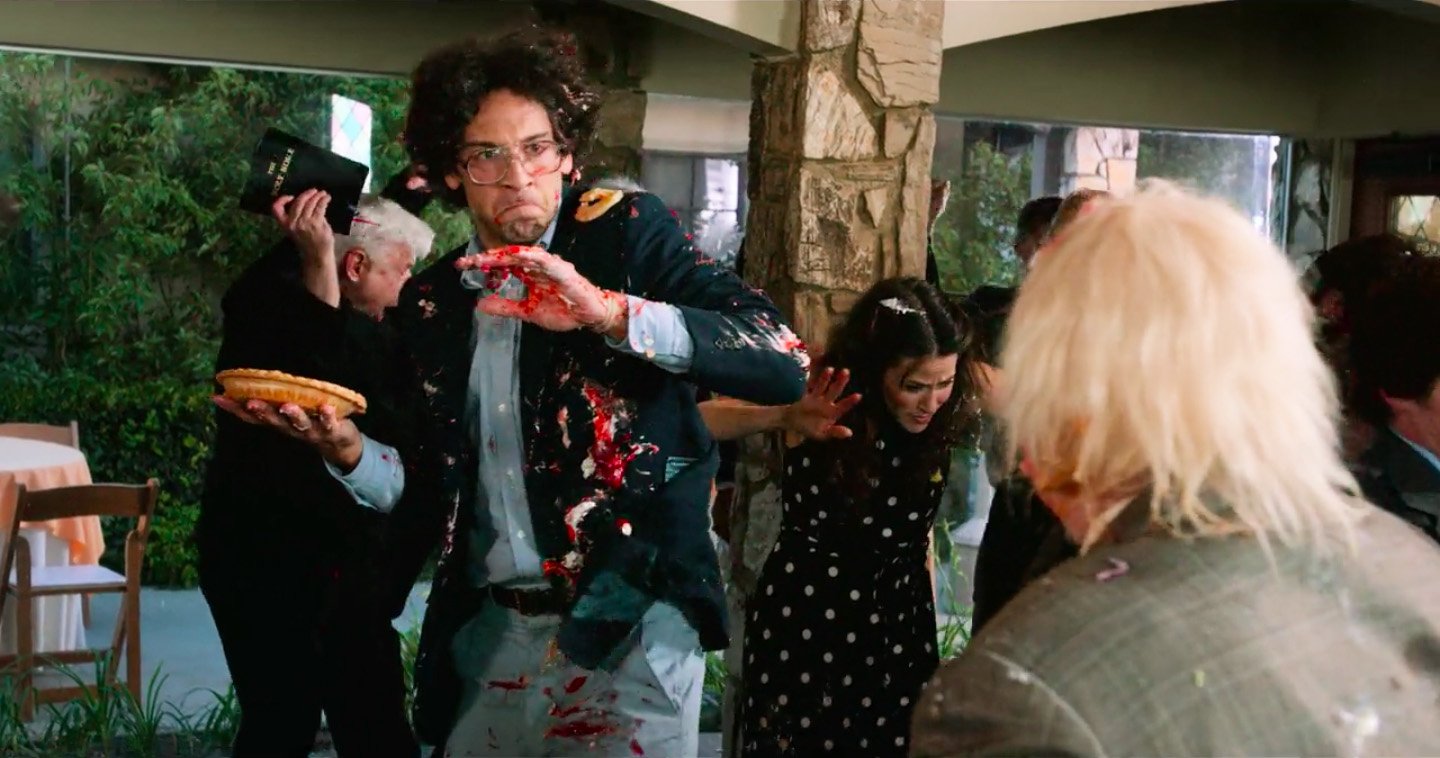 JON: I remember this one scene – after Doug returns from his "sabbatical," he tries to jump back into a pitch session for the next issue of the magazine. Everyone has moved on and is doing well without him. Henry has come into his own. And Doug is struggling to find his footing. Henry takes him aside and tries to "manage" him by assigning him what becomes the High School Yearbook. In that one scene, as we shot it, I saw all the characters gel, all the performances come together.  The beginning and middle and end of their relationship are all there at once. And the scene feels very real to me…like we truly are present in the room.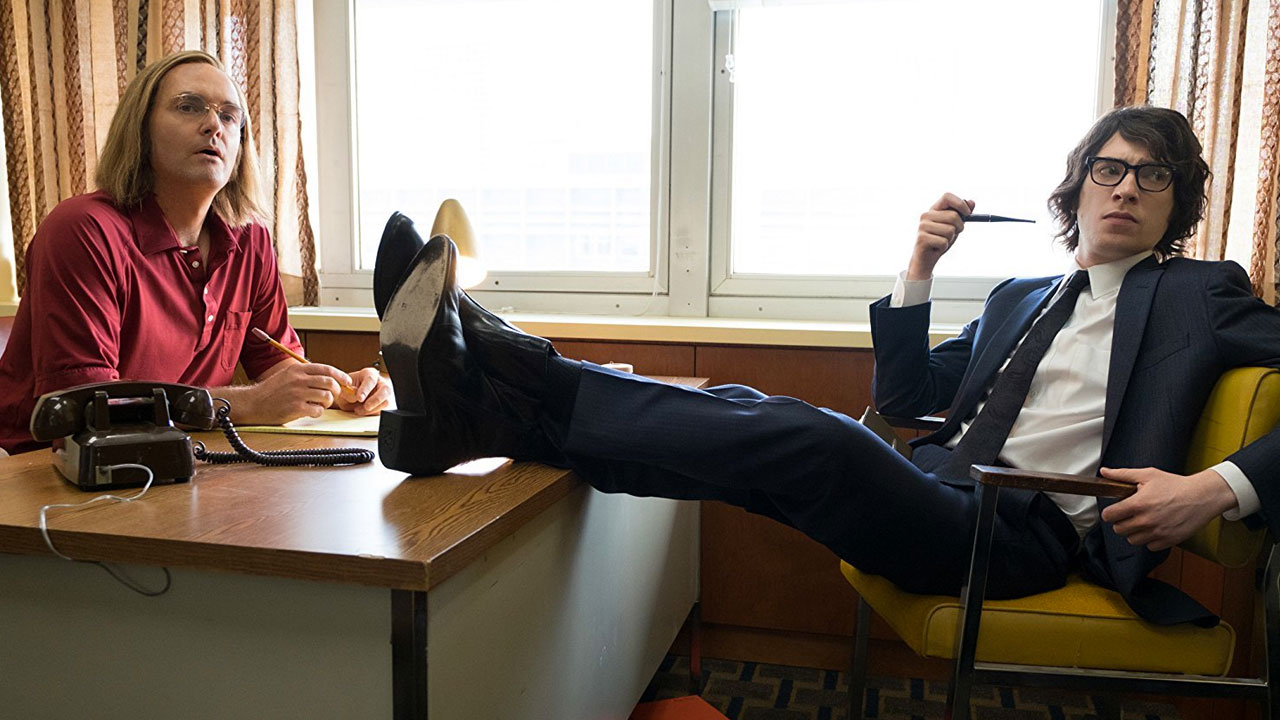 ___________________
The most important "does" and "don'ts" for producing a good movie?
___________________
PETER: "Do's": work with good people, work with talented people, work with good material, be open-minded, believe in your material, be an advocate, be smart politically, try to see things from whomever perspective you are talking to, be egoless, be collaborative, be fearless, be aggressive.
"Don't's": Don't be an asshole!
JON: Try and stay true to yourself. Don't get lost in the politics of who wants what and who's happy at that moment and who's being pushy. Get in touch with what you think is best for the project and always keep your eye on the ball. As a producer, you're in the unique position to be able to step back and look at the big picture (whether that means the work for the day or the entire film) and make the decisions that are best overall, rather than just for a moment of relief. At the same time, make sure you're always listening and always open. Nothing should ever be written in stone. A movie, a performance, a script, a relationship – they're all evolving over the whole process. You can't possibly truly know what you're doing until you've already done it.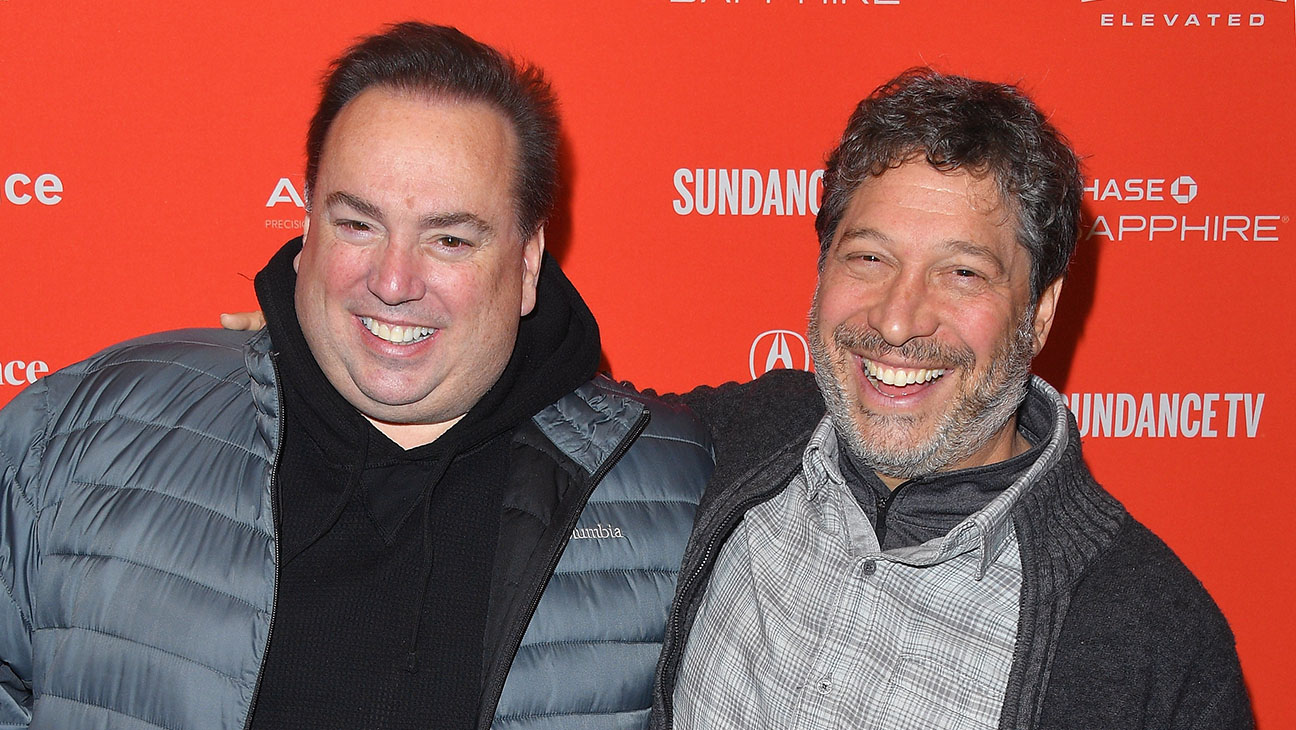 ___________________
What is your current favorite movie? And the last Series you binge-watched?
___________________
PETER: This past year my favorite movies were "Get Out" and "The Big Sick". The last series I binged was "Futurman" and "Dark."
JON: I love "The Post." Just a classic movie on so many levels. As for TV, the new season of "Curb Your Enthusiasm." Next up is "The Good Place", season 2.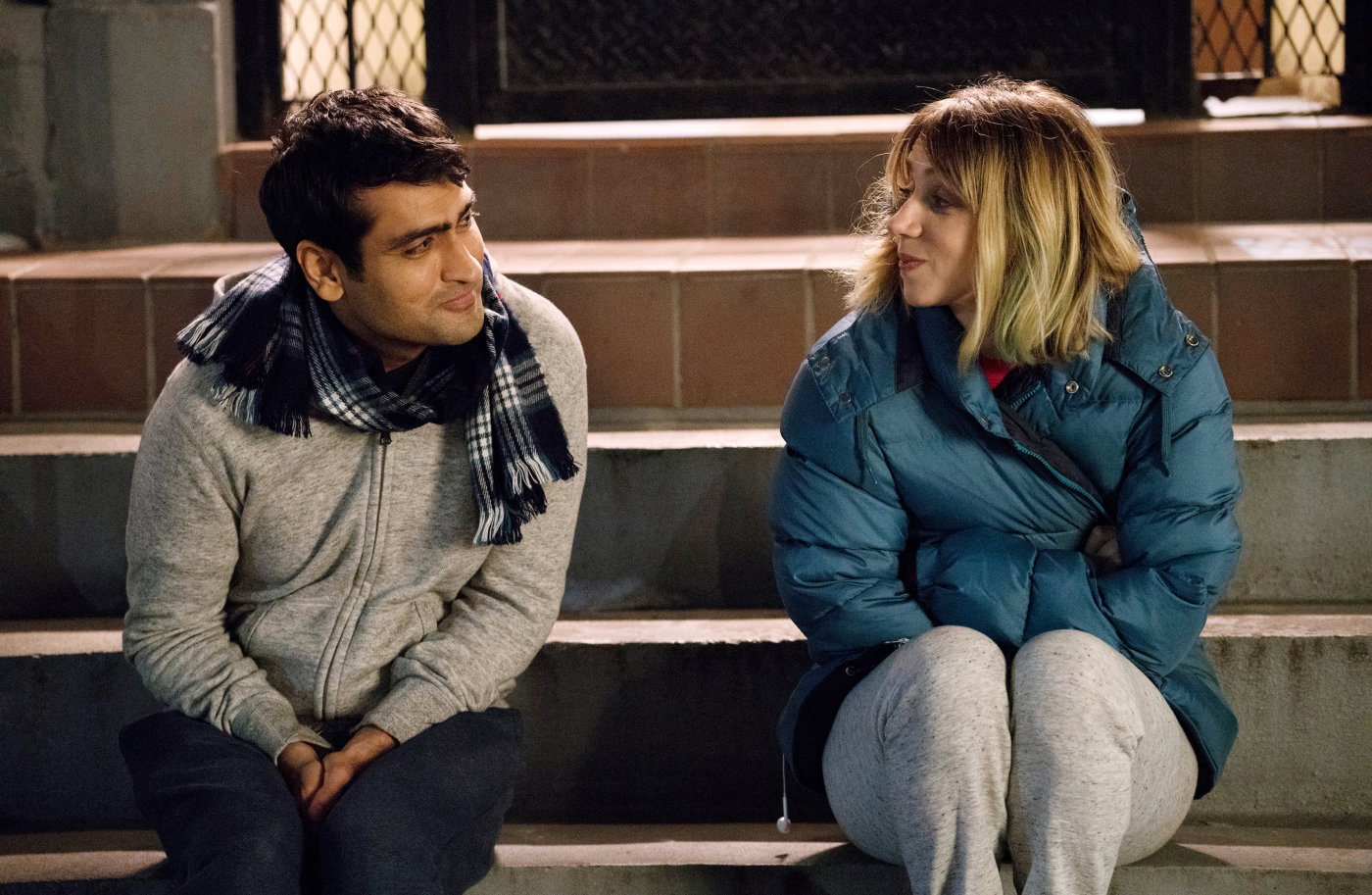 ___________________
What's your dream project as producers?
___________________
PETER: I am still dreaming of it but something that fills an audience's hearts with joy.
JON: A theme park ride!