Matt Walsh is an extraordinary comedian.
Founder of one of the East Coast's most famous improvisation company the Upright Citizens Brigade, and an important figure in the comic film and tv series scene.
Indeed, he has just come down from the SAG Awards stage, where he was the spokesman for picking up the award as best cast in a comedy series, for the series of all records: Veep.
Meanwhile, he is presenting at the Sundance Film Festival 2018 (just in these days), his new film "A Futile and Stupid Gesture" about the history of the National Lampoon Magazine.
There are many comedians, but not so many so dedicated to the cause of laughter, and Matt Walsh is one of them. On the other hand, as he says, the reason he has always acted is for one goal: to make people laugh and always manage to relate to the various human situations. The most comical ones, obviously.
If you want to know what the character of his dreams is, how he prepared for his new film and how he learned from the art of improvisation, then read our interview.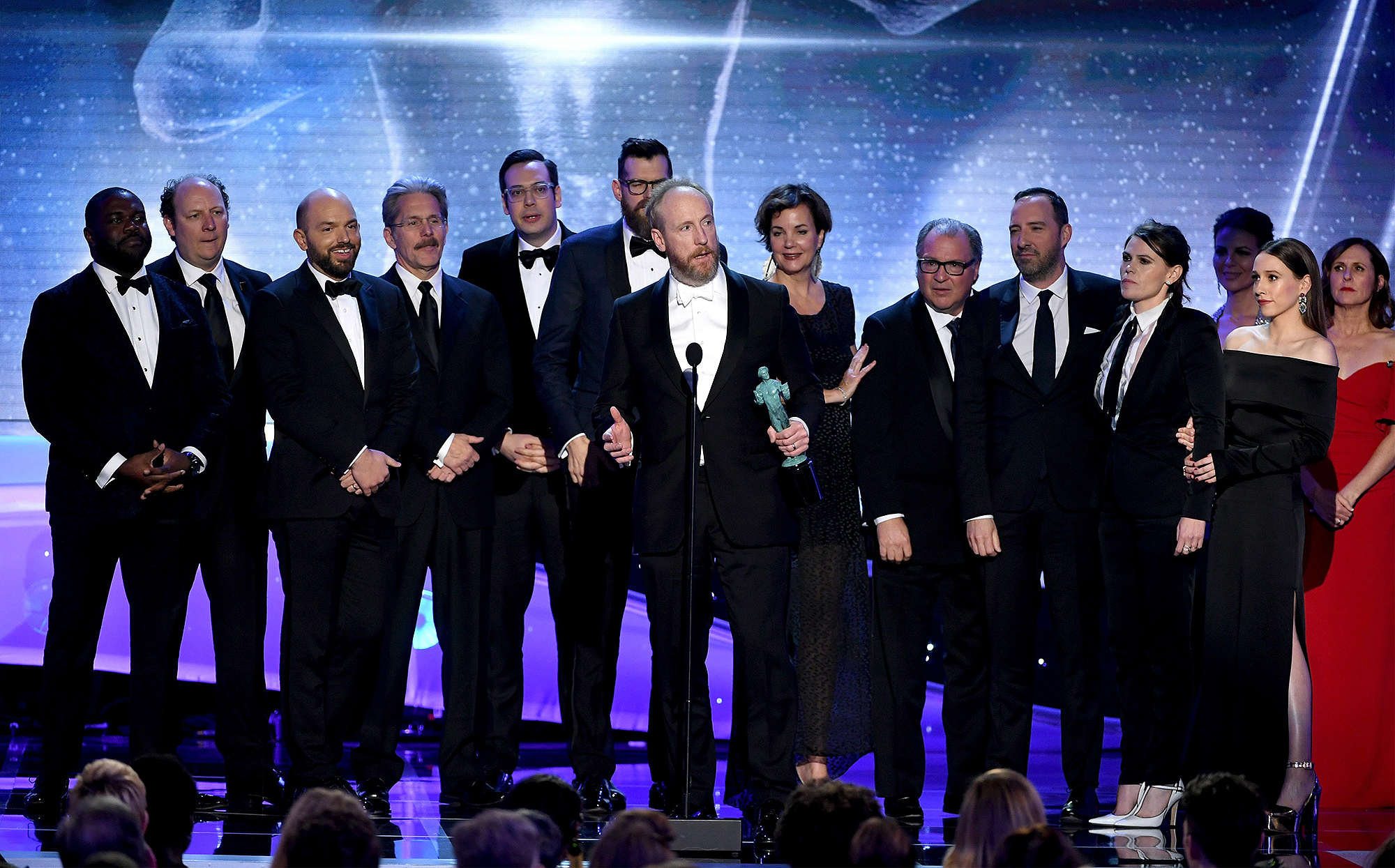 What made you decide to be an actor? And what kind of stories you dream to tell?
I wanted to become an actor because I have always enjoyed making people laugh. So the stories I like to tell are ones where people can laugh and relate to the human condition.
You starred in both many movies and TV series: would you say that your approach to the role changes with the media? And how?
Whether it's tv or film or a video for the internet, I think you are always trying to play a character honestly and realistically, this basic idea applies to all media.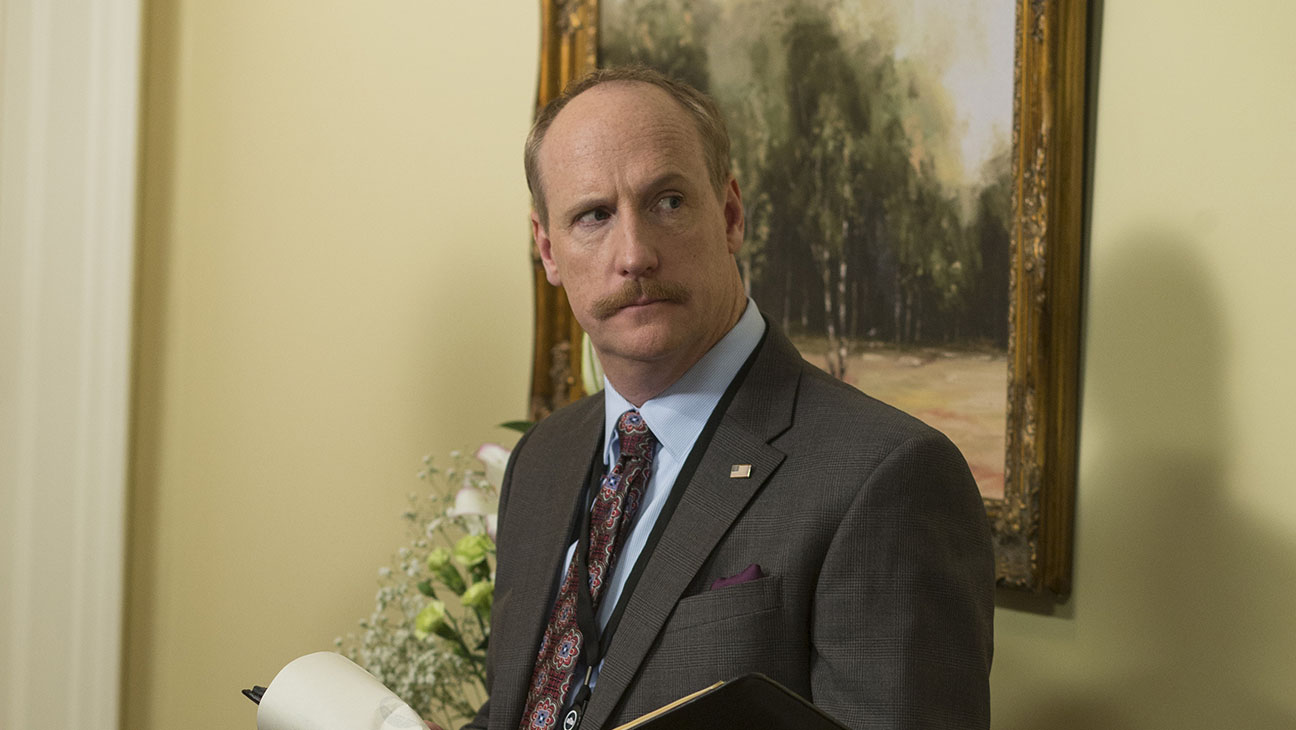 You're a founding member of the Upright Citizens Brigade. For you, what's the best part of improvising in comedy?
The best part of improvising comedy is when you discover things that aren't on the page. You prepare for a part as an actor then once you have done your homework there is tremendous joy when you are filming it and you find something new or completely surprising that works.
Would you say that being part of the Upright Citizens Brigade group changed your way of acting? How?
Being a trained improvisor and a member of the UCB has helped me develop a skill for adding comedy to existing scenes. I'm always on the look out for little improvements to what we are working on, whether it's in rehearsal or on the day of filming. Improvisation has made me a better collaborator because I have learned to let go of my own ideas too, and add to those presented by my scene partner.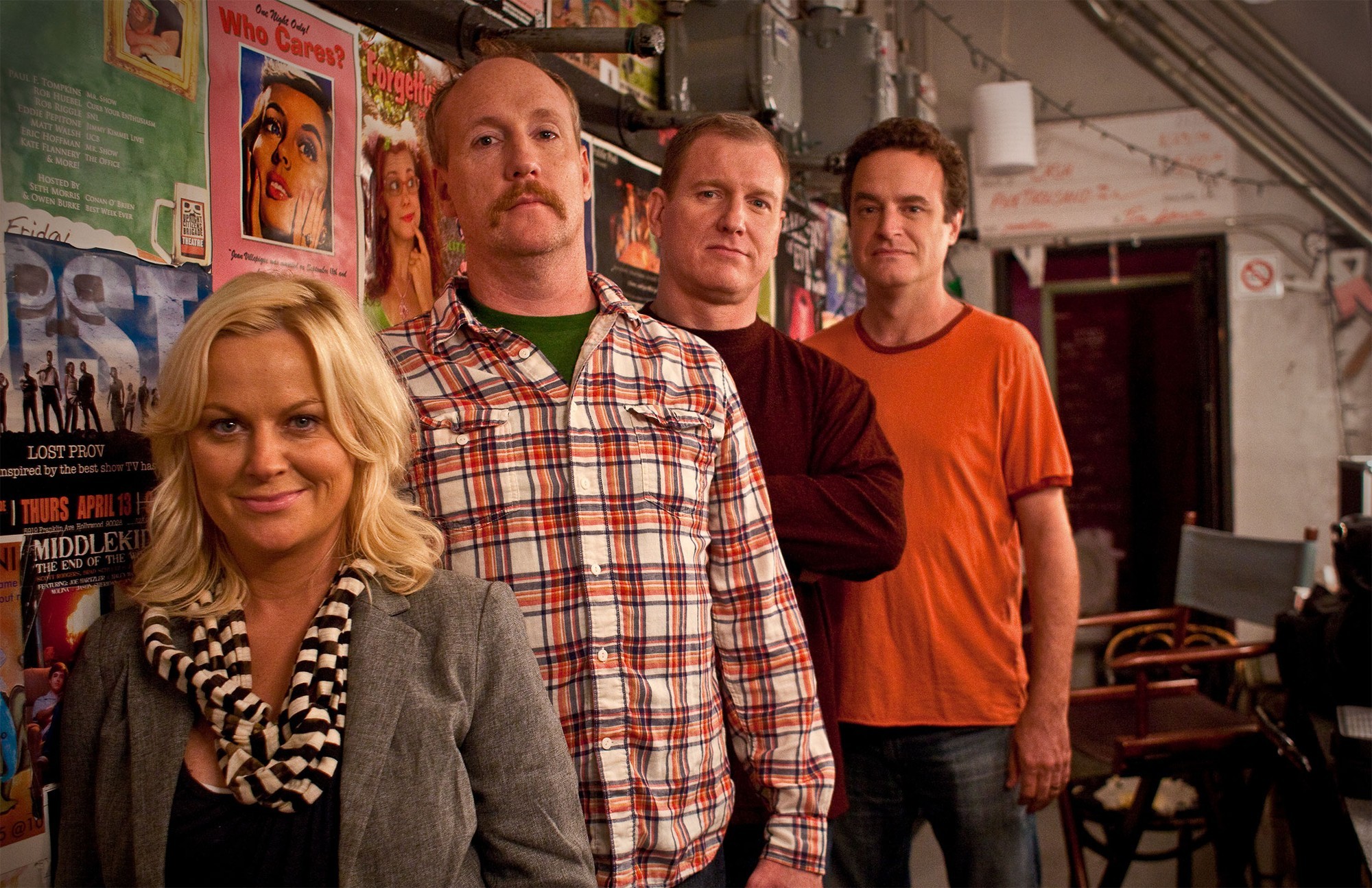 What's the most important aspect for you when you are about to tell a story through a character?
The most important thing to get right when you are playing a character in a story is to be affected by what your scene partner is giving you verbally and non verbally. Have your reactions connected to your scene partners, make the scene one consistent fluid, living thing .
The Movie "A Futile and Stupid Gesture" focuses on real events. How did you prepare to play a real-life character such as Matty Simmons? Did you base your interpretation also on the book by Josh Karp? 
I read a bunch of books on National Lampoon including the Josh Karp book. I also found lots of documentary footage of the key players from this movement. I also had the pleasure of speaking to Matty Simons on the phone for a couple of hours. I asked him tons of questions and tried to listen and get a sense of his perspective and his delivery.
You're a well-known comedian, so we'd love to know: what makes you laugh the most?
So many things make me consistently laugh: people falling down or accidentally breaking things, monkeys & chimps always make me laugh, people trying to cling to their dignity when they are losing their status in a situation, and people being cocky and stupid at the same time is also a sure fire formula for making me laugh.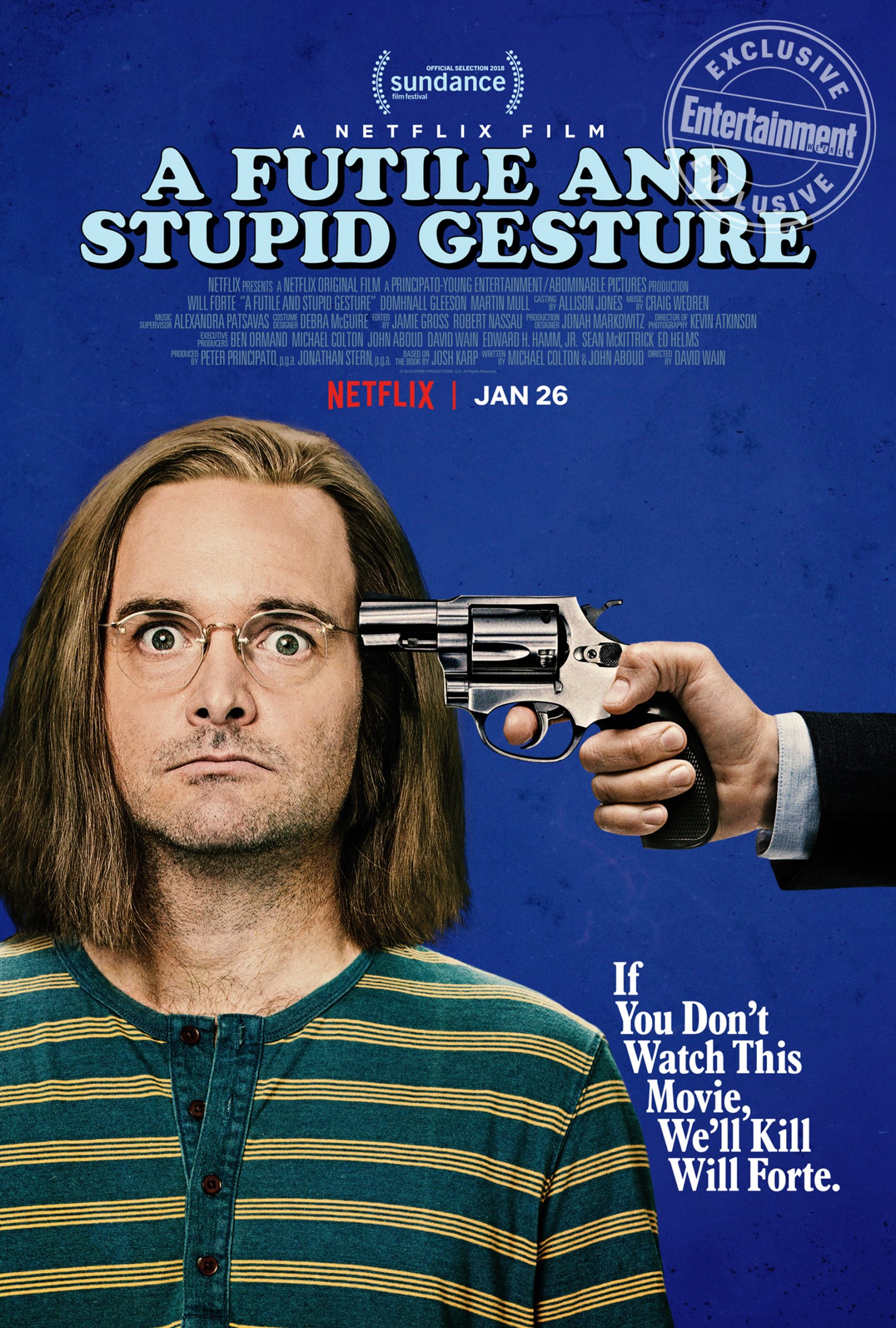 You played in so many comedies (both movie and tv). What was for you one of the best experiences so far?
Memorable experiences as an actor are limitless: going to Spain & France to film a movie, doing movies with lots of stunts and explosions, being a cast member on Veep and meeting famous politicians and political pundits are a few examples that come to mind.
What's next for Matt?
After going to Sundance for Futile and Stupid gesture I will be doing press for a romantic comedy I starred in called Lost in France. Then we go back to work on Veep for our final season. All of this being mixed in with travel, planning my wife's 40 th birthday, and keeping track of my kids homework.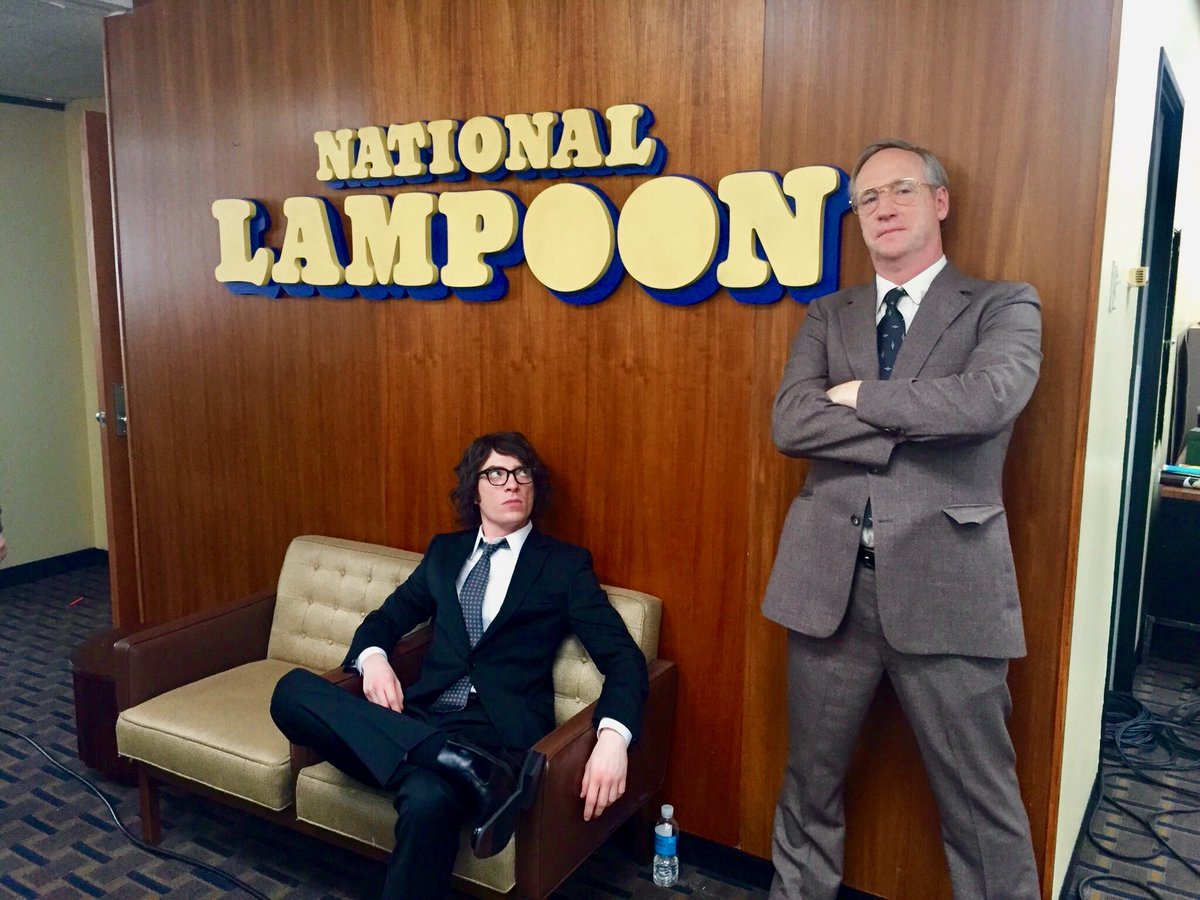 What's a character you would love to play?
I'd love to play a character who is a detective solving a mystery but in a comedic way. The Pink Panther is a great example of this type of story.
Is there an actor/actress or director you look forward to working with?
The people I would love to work with next are people that every actor would kill to collaborate with: Steven Spielberg, Paul Thomas Anderson, Robert Zemekis, Wes Anderson. Actor wise Bill Murray would be pretty great.
What's your happy place?
My happy place would be somewhere in the midst of stunning nature.
What is the last TV series you binge-watched? And the last movie you watched and loved?
The last binge watch tv show for me was Stanger Things season 2. Loved it. And the last movies I saw and loved were Paddington 2 and Phantom Thread.
What's the main purpose for you as an actor?
Generally, my main purpose as an actor is to make people laugh hopefully.