During the third day of Haute Couture in Paris we have seen beautiful collections, all different for their peculiarities but all equally deserving: pieces of art have been proposed by stylists and in this report we talk about the shows of Valentino, Elie Saab and Alexander Vauthier.
VALENTINO
The great expectations that the fashion world had for  the first Haute Couture show by Pierpaolo Piccioli as sole Creative Director were fully paid: the lightness and the purest simplicity are presented on the catwalk from the very beginning; the white and light-coloured/pastel are alternated to the iconic red Valentino; the cloaks and coats are strongly participating, as well as the element of transparency and the long dresses that slide along the body almost with an Imperial style, many with plunging necklines. Everything is decorated with graphics that bring lightness or floral arrangements. There was a minute's silence for Franca Sozzani, recently passed away.
A more than successful first time for Petioles in the name of tradition!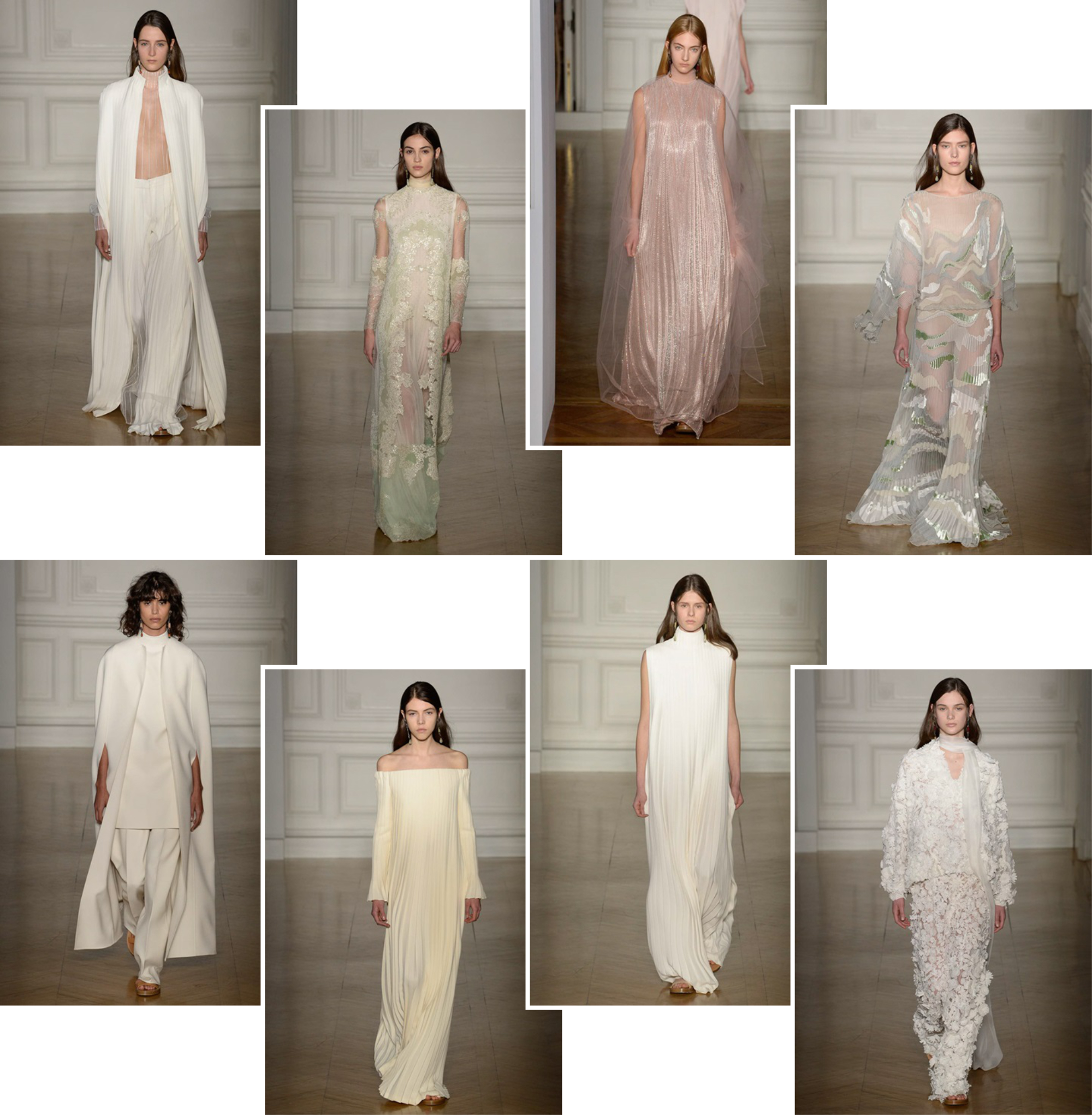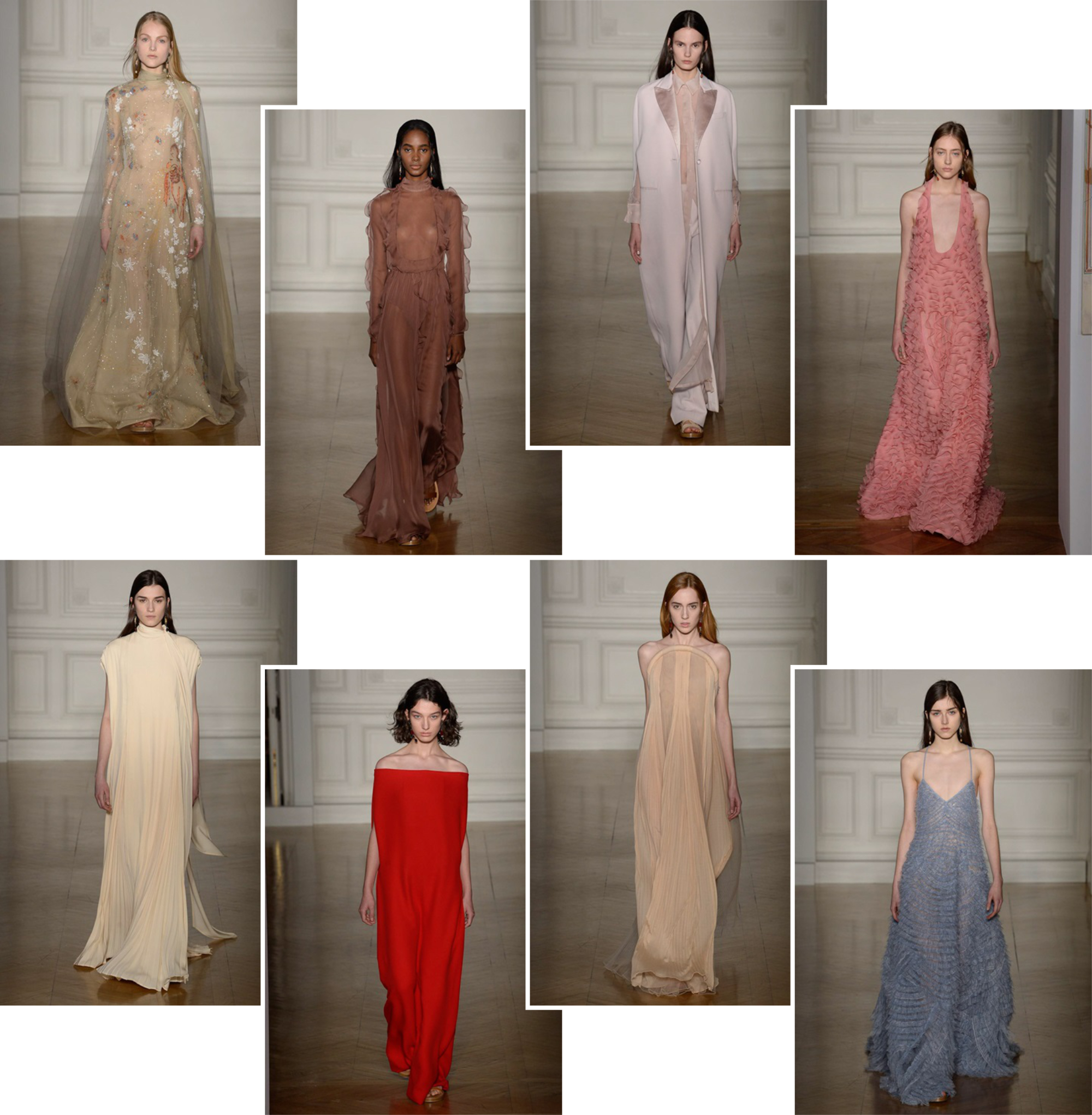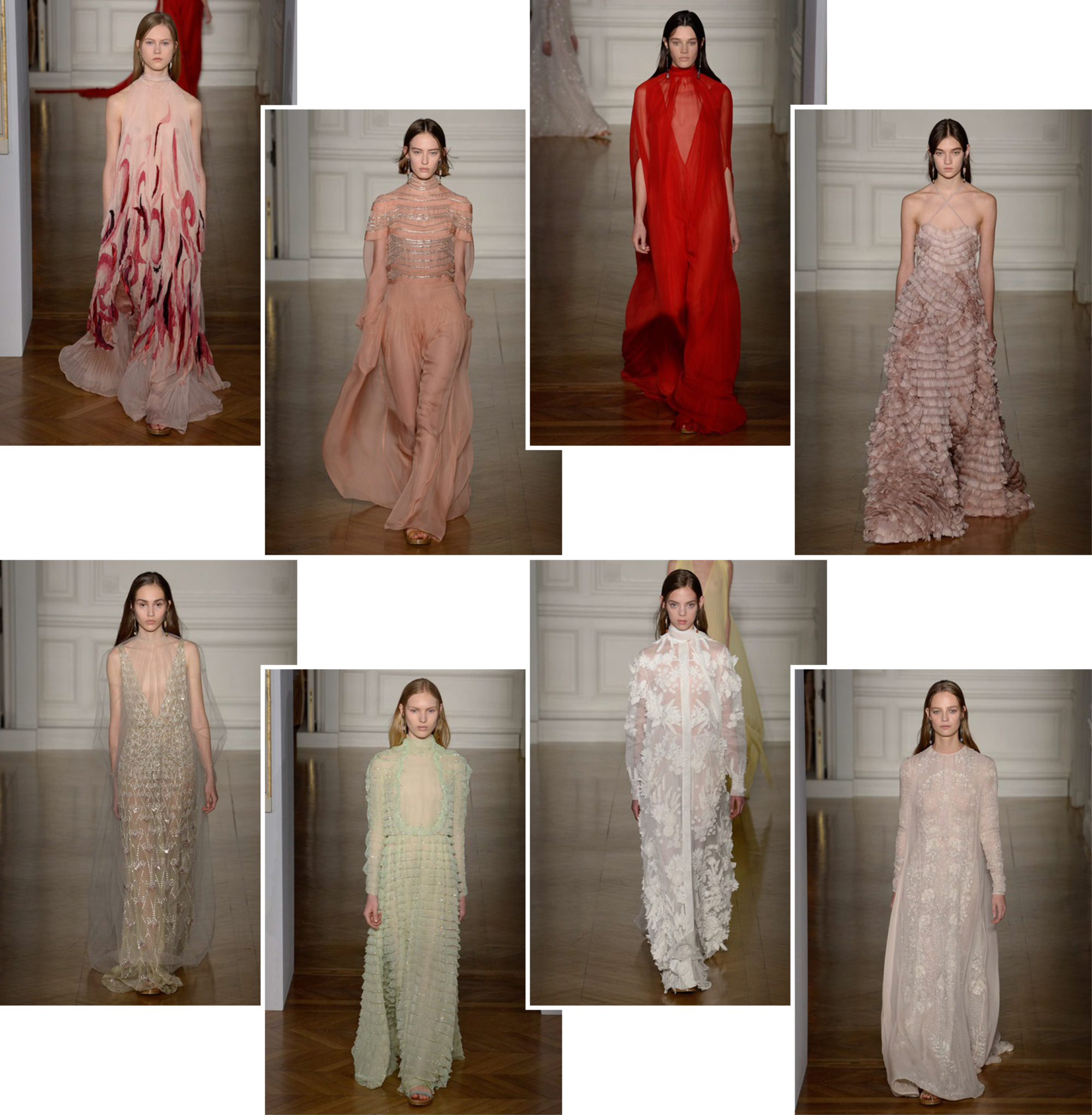 ALEXANDER VAUTHIER
For his first show at the Grand Palais, the designer proposes a sexy and sporty style that is worn by some of the it- models, such as Bella Hadid, Vittoria Ceretti and Kendall Jenner: short dresses are alternated to jeans, both long and shorts, while the one shoulder element remains constant in quite every proposal; the colors are strong, from black to blue and metallic red, and gloss effect is constant, whether obtained through a detail or through the material used. A collection almost minimal but expressive!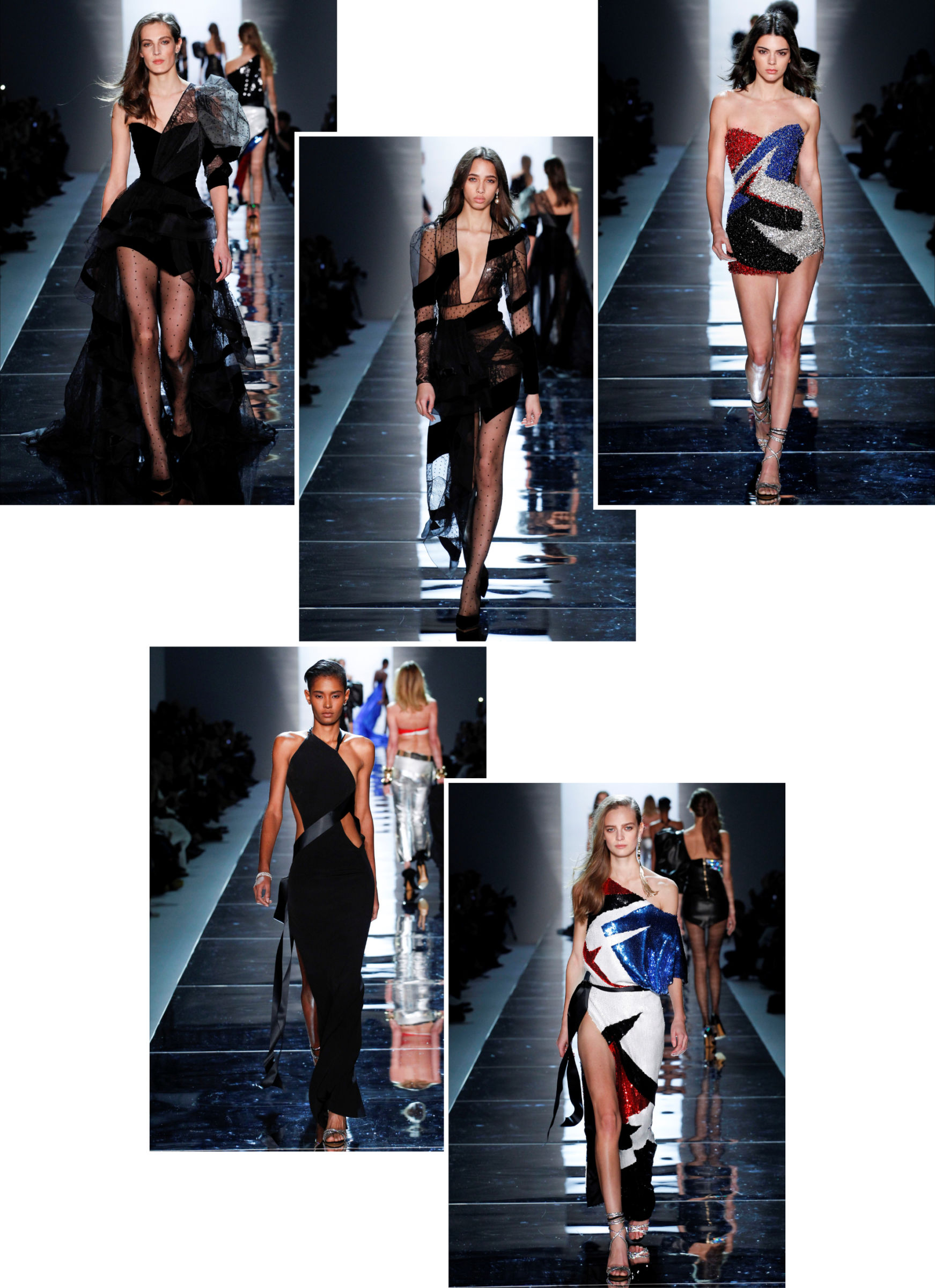 ELIE SAAB
One word to describe it all? Lovely, an adjective that can be attributed to all the collections presented so far. The designer has renamed this presentation "The birth of light" and certainly there is no shortage of lightful elements on the catwalk, both elements for details or for materials and colors used, among all gold. The models are very similar to those that are iconic (long, with many transparencies and finishings), but what always surprises is how this tradition is constantly revised with the result that each piece is different. And also, drapes, feathers, crystals, chiffon and elegant accessories, everything contributes to a general (Oriental) princely image, the same that makes us dream and sigh in front of every dress of Elie Saab.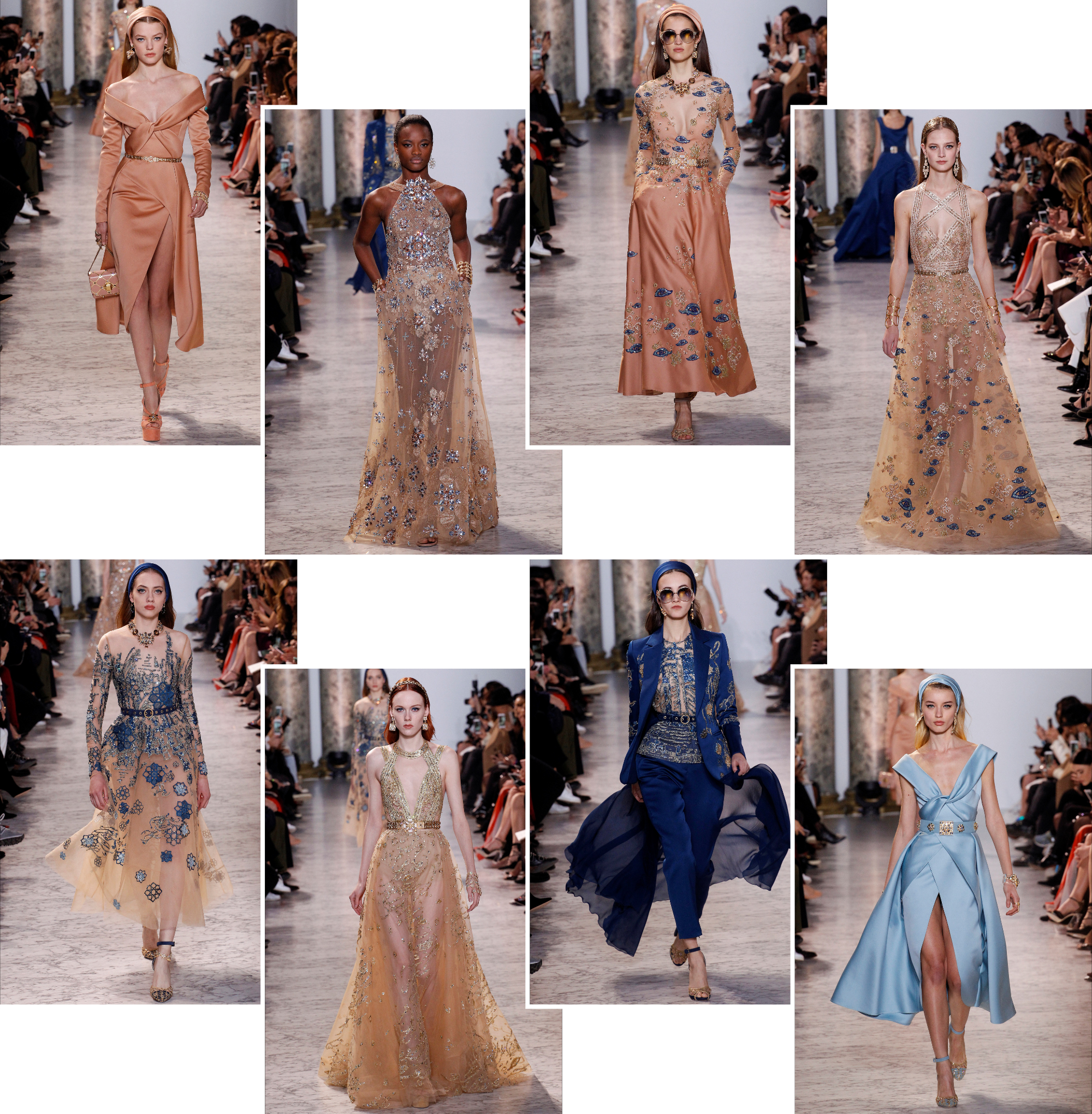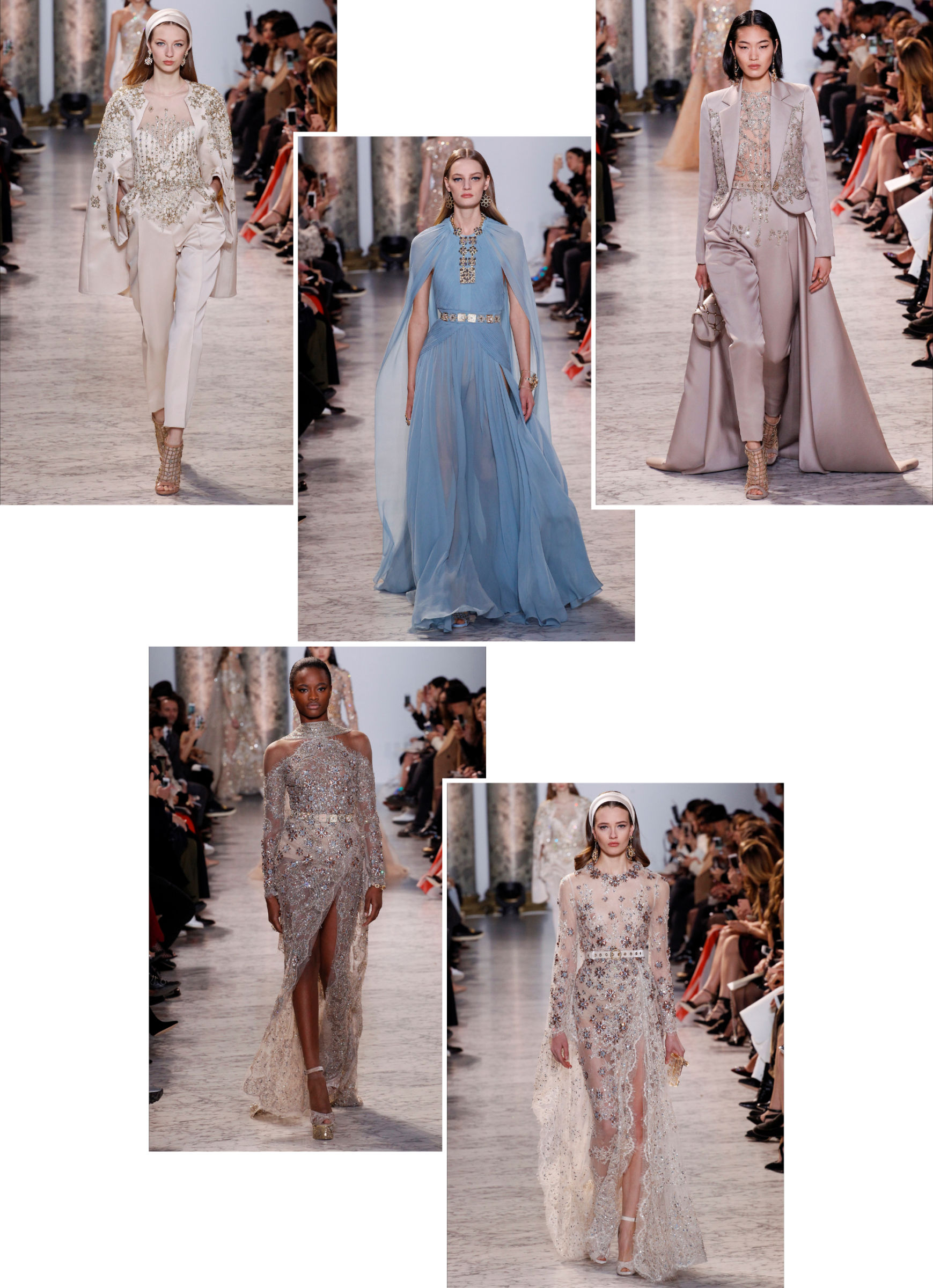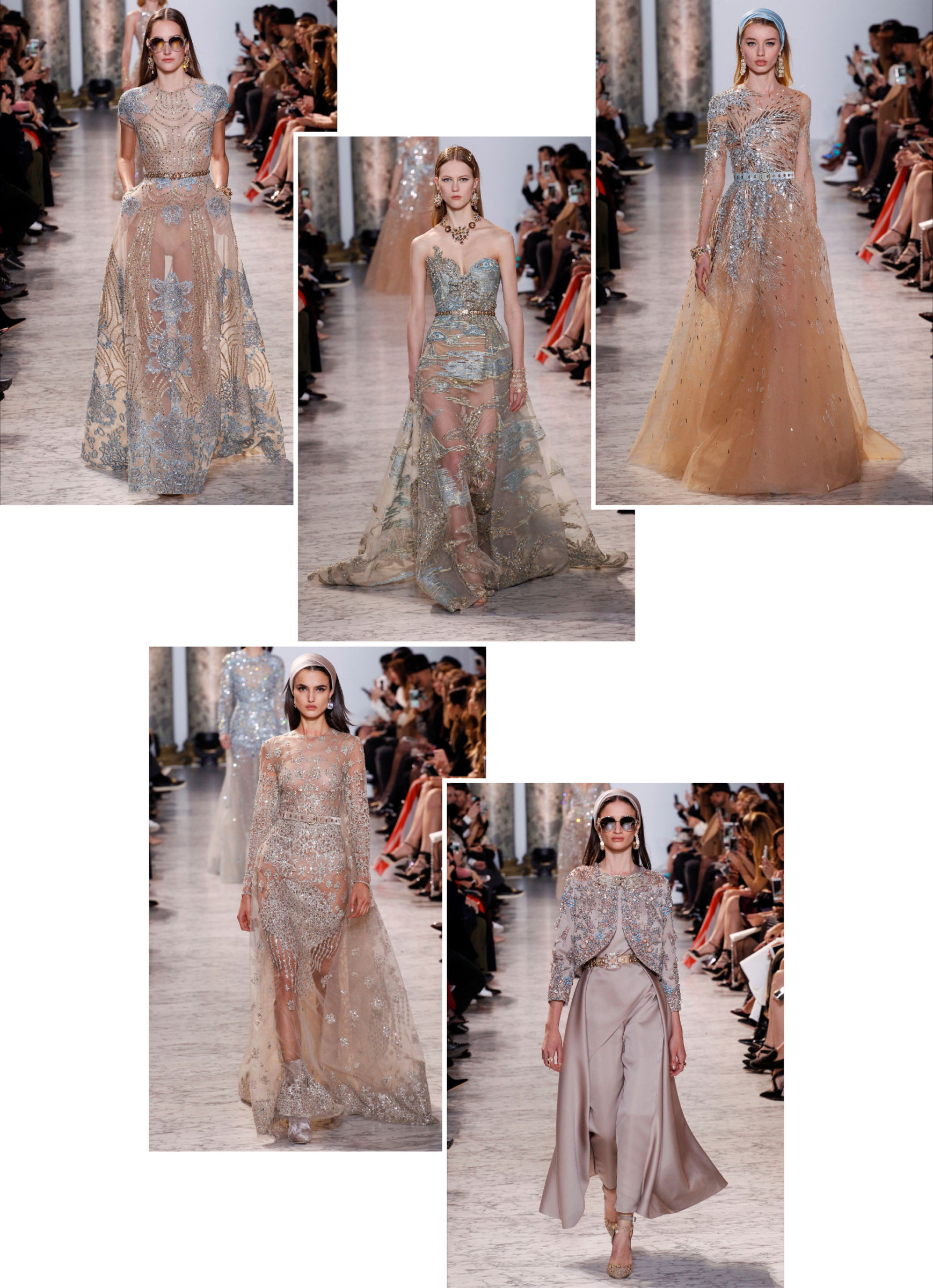 Click here to see and read our Report#1 and Report#2 of Haute Couture Week.
Credits Images: Vogue.