Sometimes it's not even about the way the film is made, sometimes you just get lost in the story, and sometimes you already know how it ends and yet you keep wishing that it could turn out in a different way.
As per the genre itself, it has always been there, since the time of the ancient storytellers who used to chant the actions of heroes of the past.
It's quite often a risky business for a director who's about to make a biopic: if it's a well-known figure you shall not disappoint the public, and what about resemblances? Should the actors look like the real people? This could be a doubt worthy of a modern Hamlet. It should be about the story and the person, the actor should be able to convey the feelings and to show us what that thing felt like in that precise moment, but we are not going to fool ourselves, are we? Even the eye wants its share. So, when you have a magnificent actress like Meryl Streep portraying the English PM Margaret Thatcher and looking exactly like "The Iron Lady" you have already won…an Oscar in this case.
Speaking of British Prime Ministers, it looks like they are on an Oscar-winning streak, from the Iron Lady to the Bulldog Winston Churchill, perfectly played by Gary Oldman who, thanks to makeup artist Kazuhiro Tsuji, looked so much like the hero Prime Minister that was almost like he had come back to politics once again!
Another tricky aspect? Conveying emotions and, at the same time, keeping it real, a biopic shouldn't change the story unless you want to go from a biographical film to an inspired by true events one. If the person was a ferocious criminal, at the end of the movie s/he must be still a ferocious criminal, at the same time the film should be able to "show" the human behind. On the other end, an inspirational story can turn out to be too cheesy if it does not keep it real and so on.
We could talk for hours about the "traps" hiding behind a biopic; let's stop here and remember that, even if you already have the story, it does not mean that you'll have it easier.
Let's have a look at the best biopics of the new millennium, which also brought home an Academy Award since, in case you haven't heard, the Film Festival Season is heating up, which means it's Oscar Buzz time and this year the expectations are huge for some much awaited biographical films like:
"Mary Queen of Scots," "Colette," "First Man," "On the Basis of Sex." "Bohemian Rhapsody" "and "Beautiful Boy."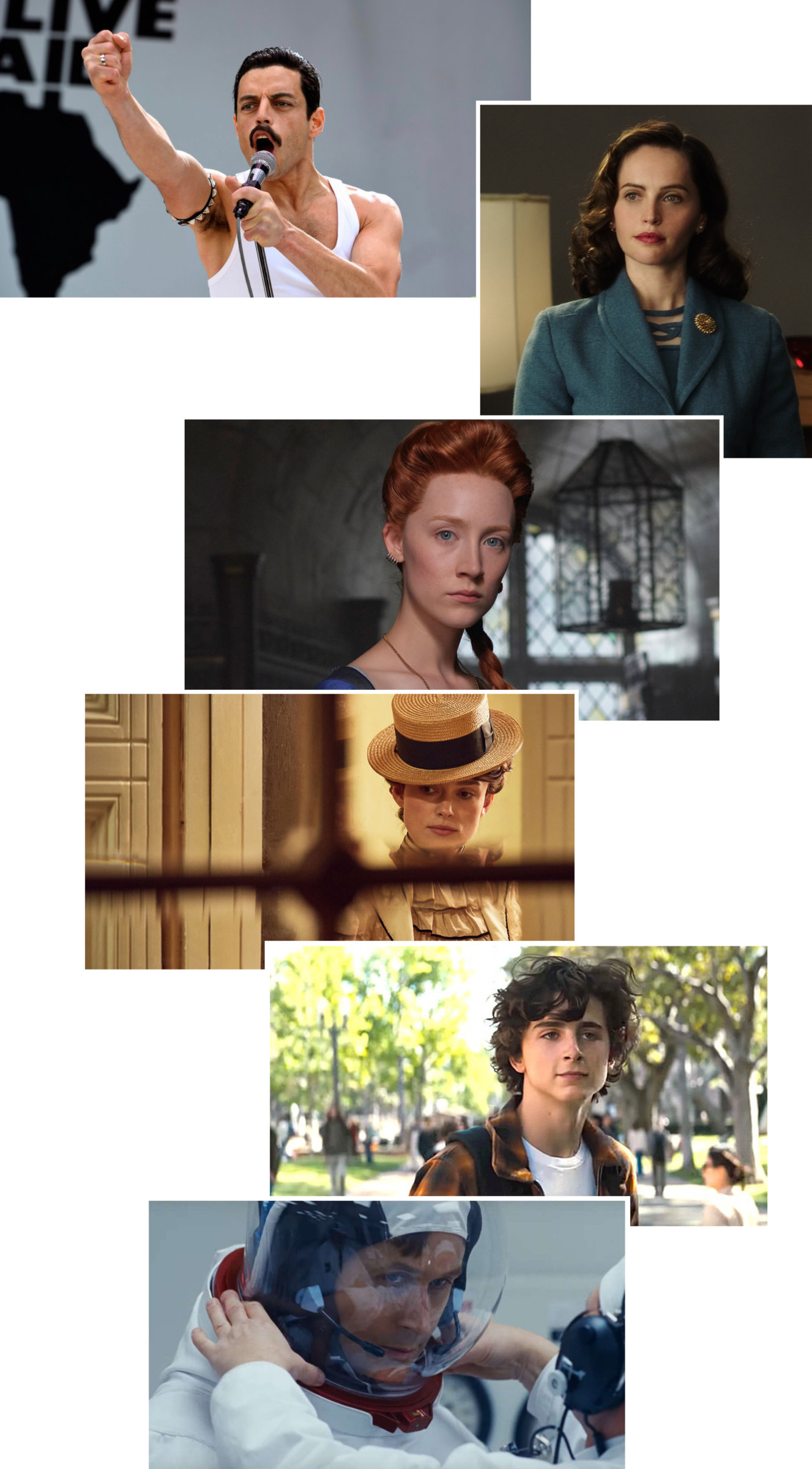 ________
Best Biopics – 2000: "Erin Brockovich"
________
This biopic tells the story of Erin Brockovich, portrayed by Julia Roberts (Academy Award for Best Actress), who fought against the energy corporation Pacific Gas and Electric Company (PG&E).
Right at the beginning of the movie, the real Erin made a quick cameo as a waitress named Julia…call it a role play.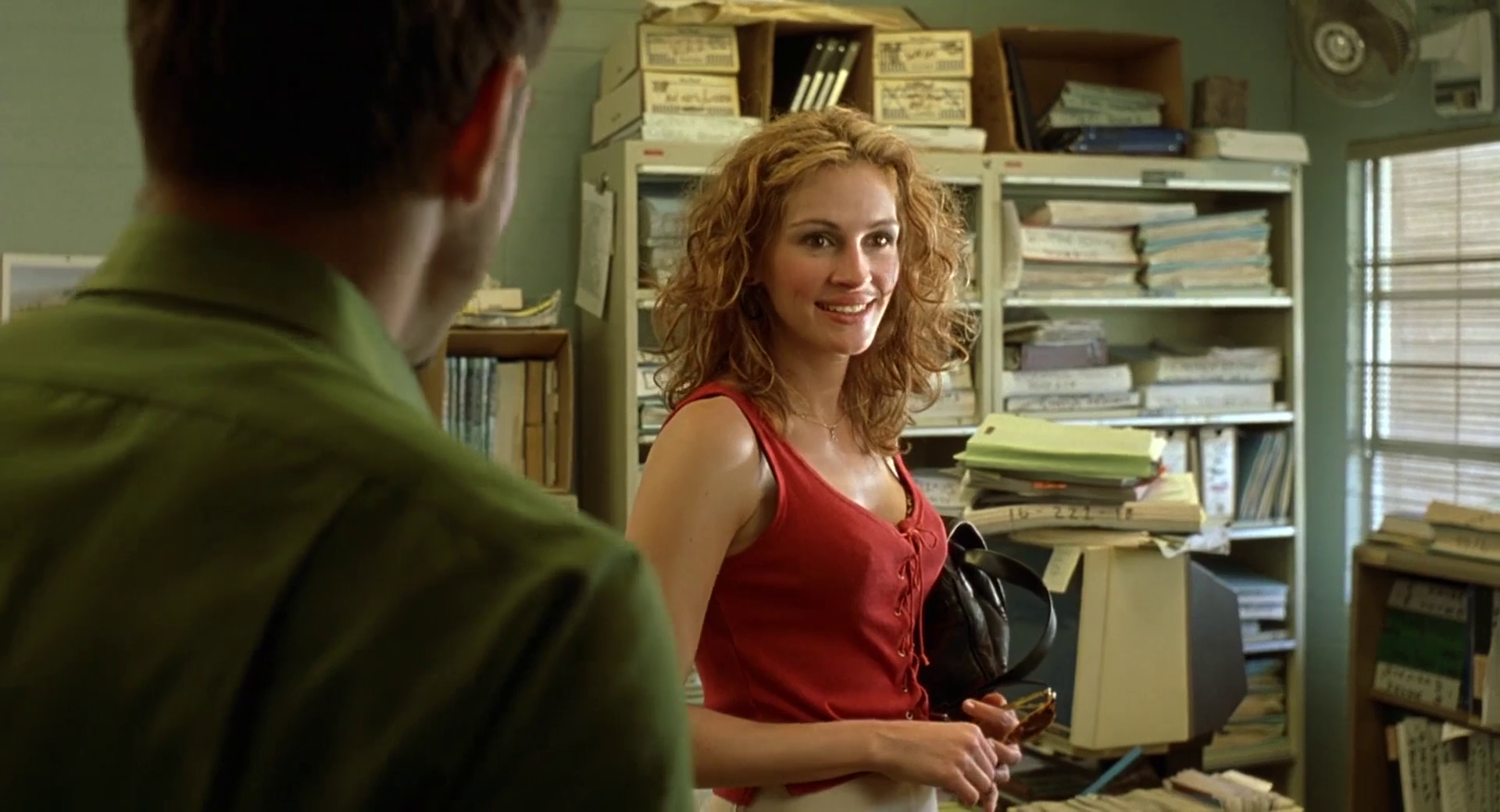 ________
Best Biopics – 2001: "A Beautiful Mind"
________
Based on the life of John Nash, a Nobel Laureate in Economics, played by Russell Crowe. The film focuses on the "human" aspect of Nash's life, right from the start of the movie we can see how he begins to develop paranoid schizophrenia and endures delusional episodes, while painfully watching the loss and burden his condition brings on wife Alicia and friends.
The biographical drama film won 4 Academy Awards: Best Adapted Screenplay (Akiva Goldsman), Best Picture (Brian Grazer and Ron Howard), Best Director (Ron Howard) and Best Supporting Actress (Jennifer Connelly).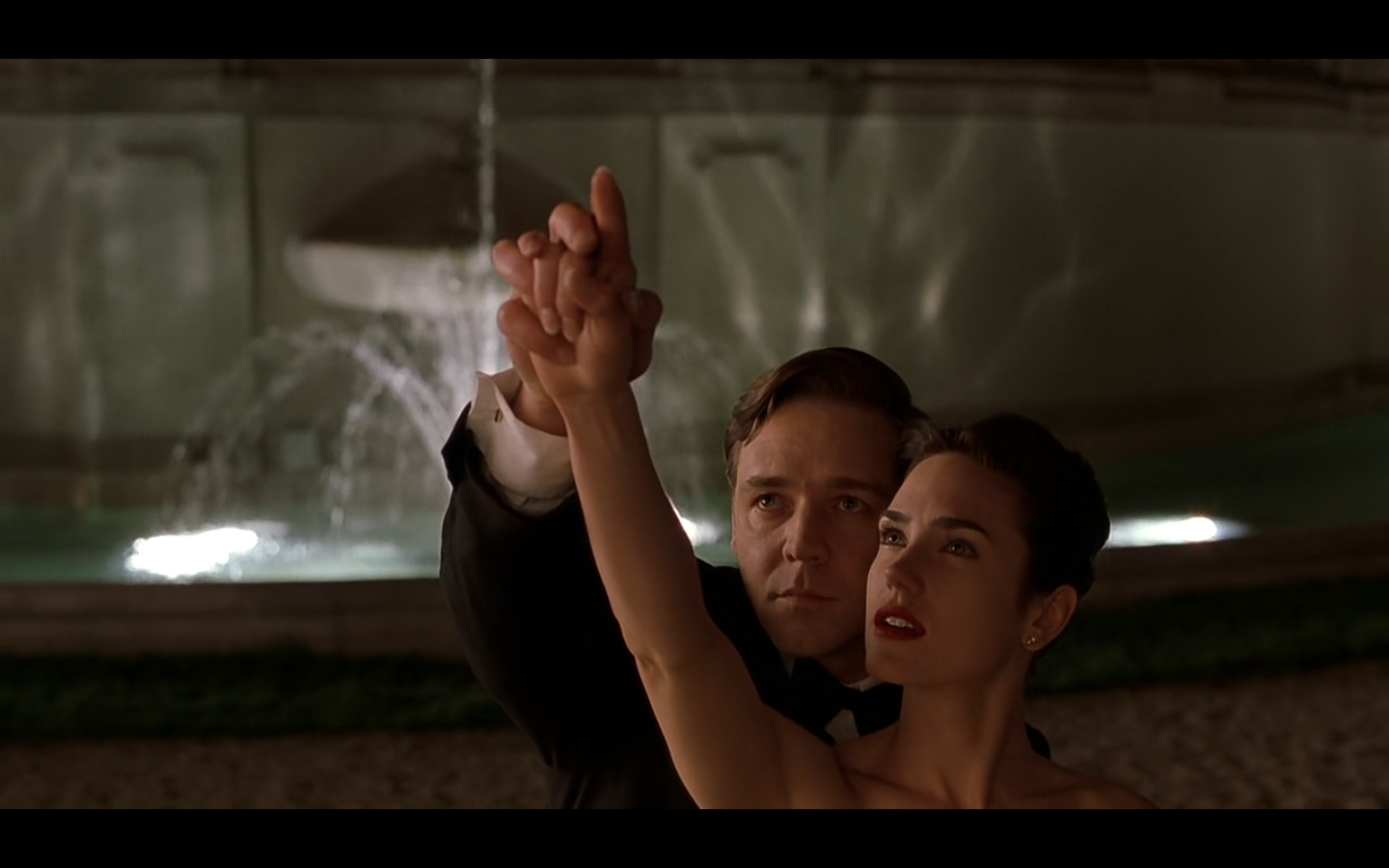 ________
Best Biopics – 2002: "The Pianist"
________
Based on the autobiographical book "The Pianist," a World War II memoir by the Polish-Jewish pianist and composer Władysław Szpilman, the film won 3 Academy Awards for Best Director (Roman Polansky), Best Adapted Screenplay (Ronald Harwood) and Best Actor (Adrien Brody). With this win, Brody became, at the age of 28, the youngest male actor to have ever won an Oscar in a leading role.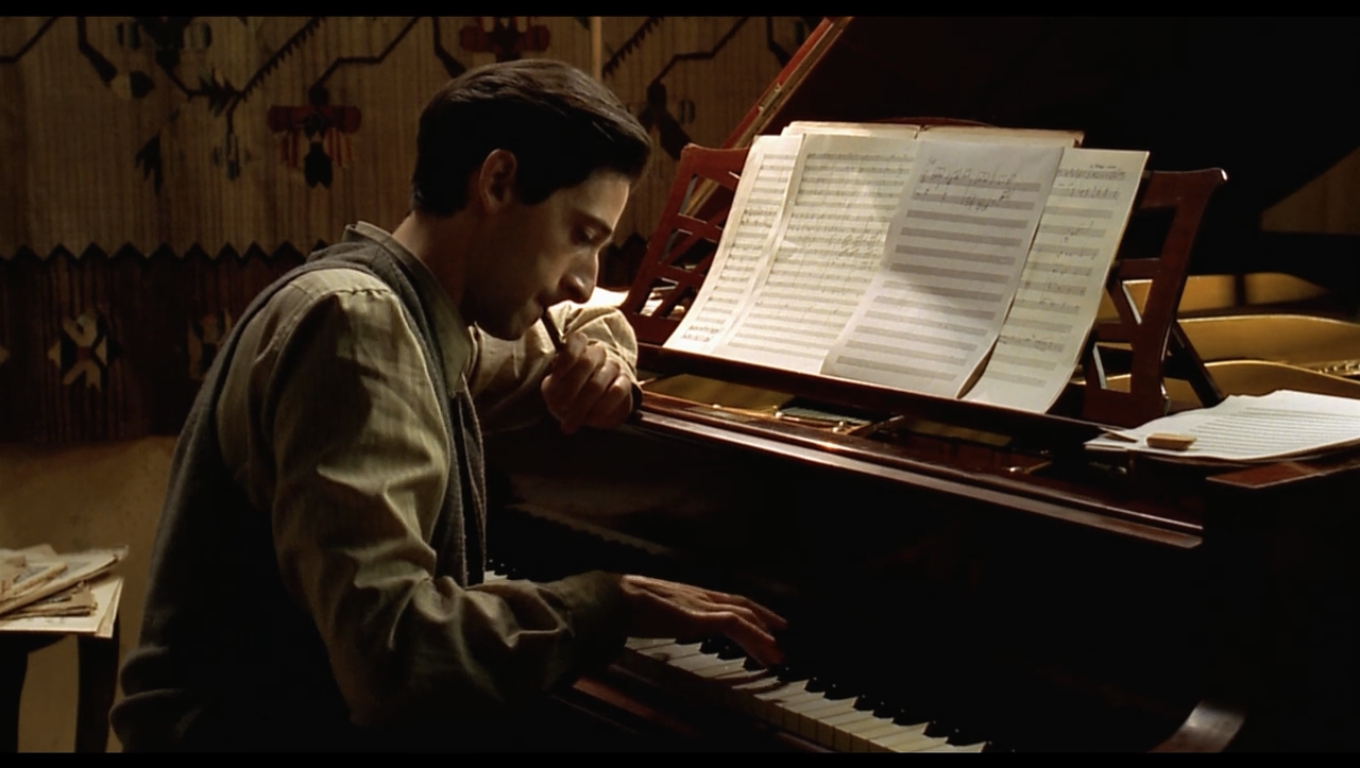 ________
Best Biopics – 2003: "Monster"
________
"Monster" tells the story of serial killer Aileen Wuornos, a former prostitute who was executed in Florida in 2002 for killing six men in the late 1980s and early 1990s.
Actress Charlize Theron won the Academy Award for Best Actress for her portrayal of the serial killer, becoming the first South African to win an Academy Award in a major acting category.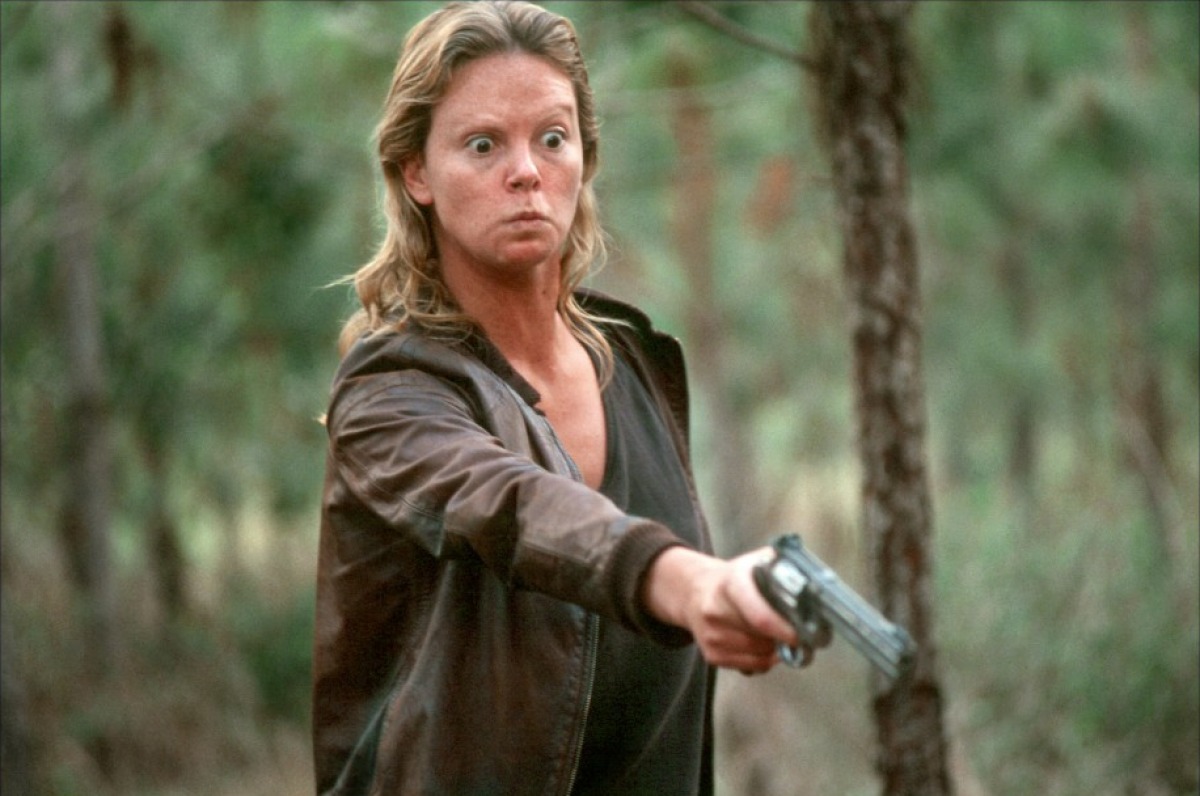 ________
Best Biopics – 2004: "Ray"
________
It is a musical biographical film focusing on 30 years in the life of rhythm and blues musician Ray Charles. For his brilliant interpretation, Jamie Foxx won it all: Academy Award for Best Actor as well as the Golden Globe, BAFTA, Screen Actors Guild and Critics' Choice awards.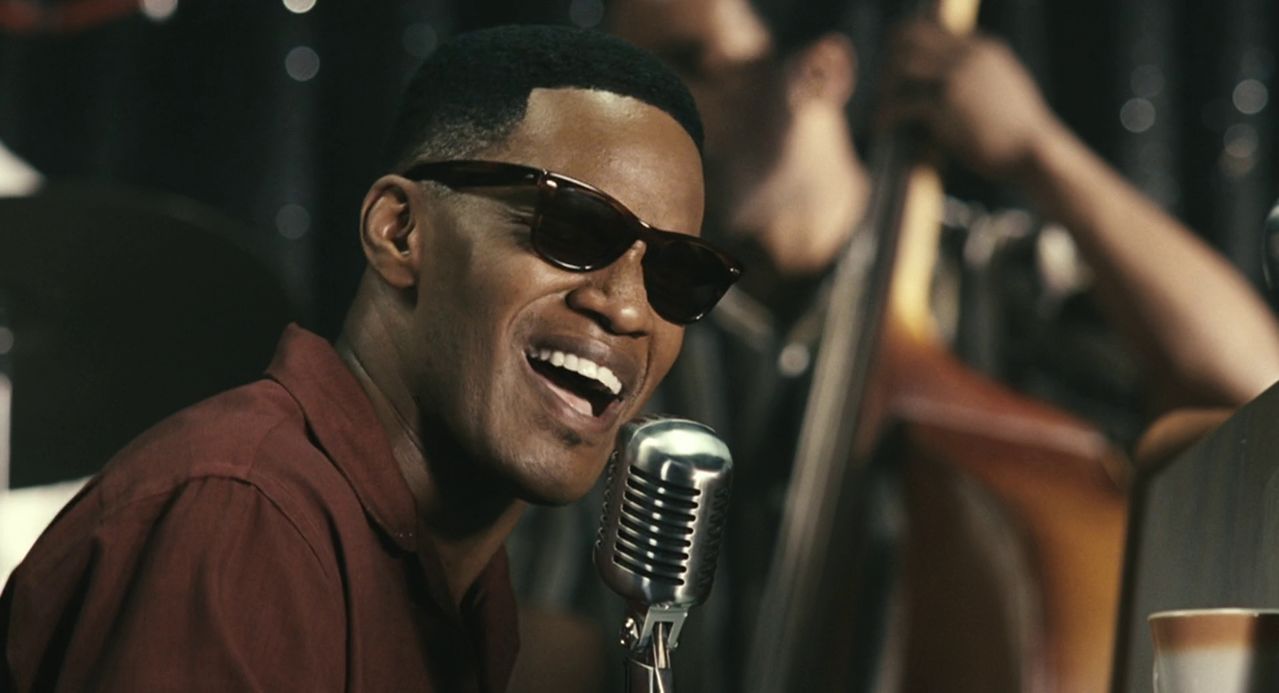 ________
Best Biopics – 2004: "The Aviator"
________
Based on the 1993 non-fiction book "Howard Hughes: The Secret Life by Charles Higham," the film tells the story of Howard Hughes, an aviation pioneer and director of "Hell's Angels." The film focuses on the years between 1927–1947 during which Hughes became a successful film producer and an aviation magnate while simultaneously growing more unstable due to severe obsessive-compulsive disorder (OCD).
Leonardo Di Caprio's interpretation of the magnate gave him one of his many Academy Awards nominations (only it was not his time just yet), nonetheless the film won 5 golden statuettes: Best Cinematography (Robert Richardson), Best Film Editing (Thelma Schoonmaker), Best Costume Design (Sandy Powell), Best Art Direction (Dante Ferretti and Francesca Lo Schiavo) and Best Actress in a Supporting Role for Cate Blanchett.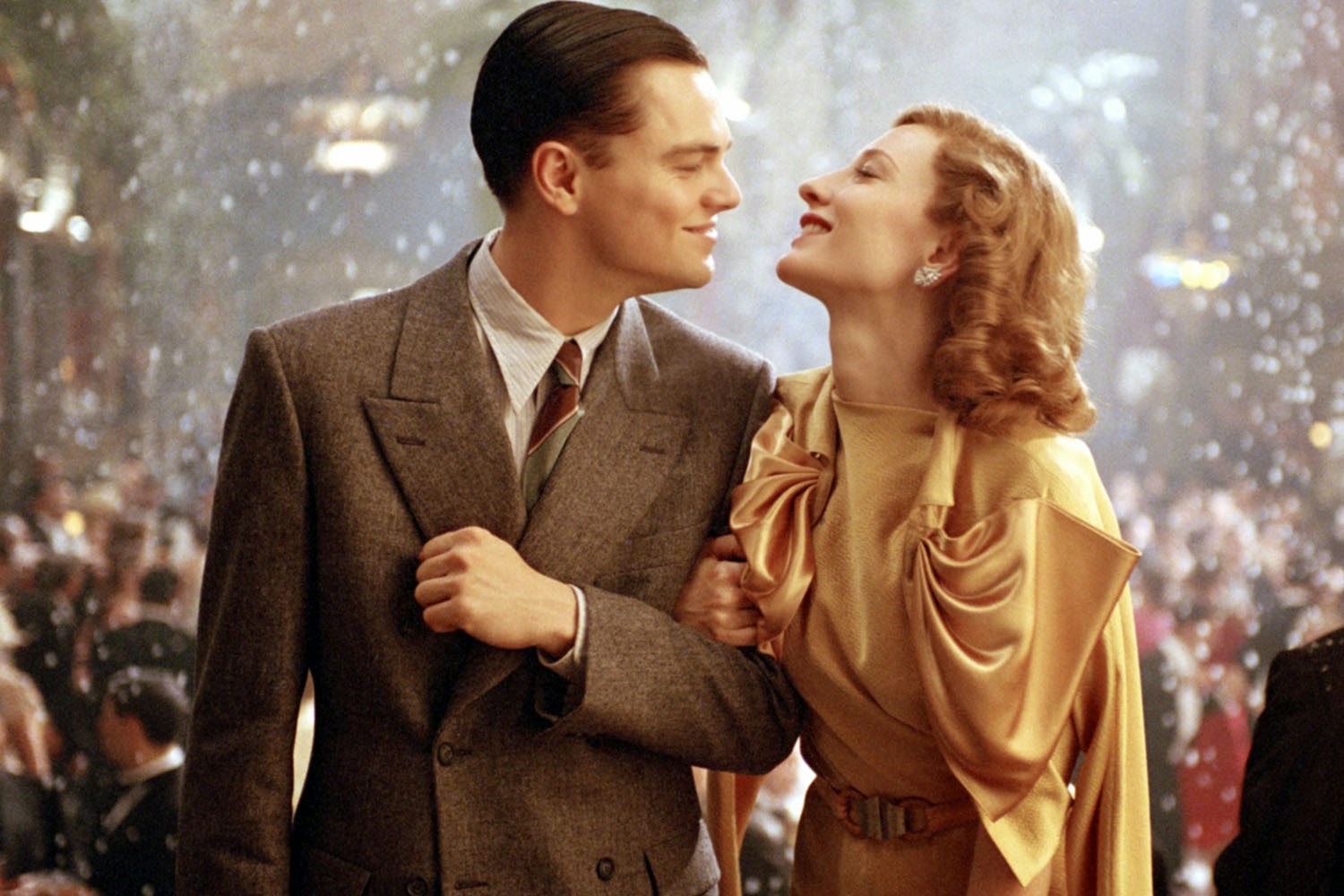 ________
Best Biopics – 2005: "Capote"
________
"Capote" is a biographical film about Truman Capote, which follows the events during the writing of Capote's non-fiction book "In Cold Blood."
Philip Seymour Hoffman won everything there was to win: from the Golden Globe to the Oscar, to the SAG and the BAFTA.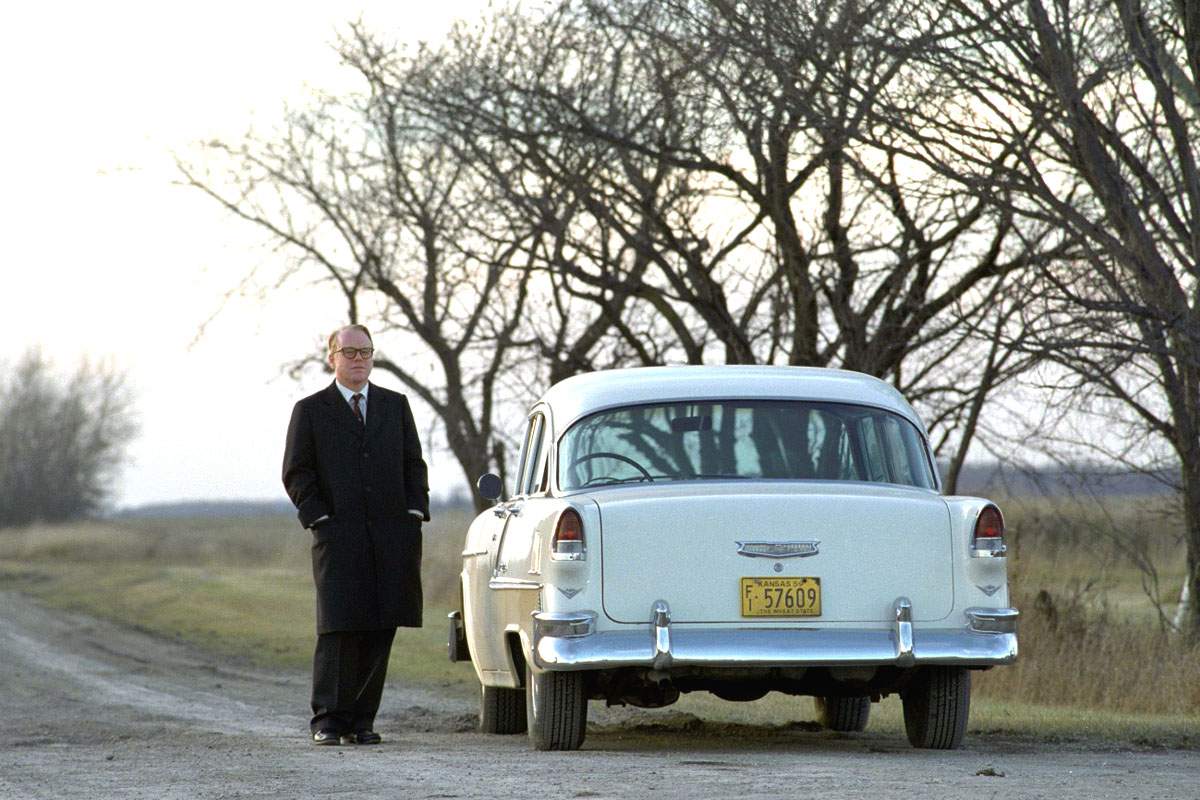 ________
Best Biopics – 2005: "Walk The Line"
________
It is an American musical-biographical drama film, which focuses on the early life of Johnny Cash, his (epic) romance with June Carter and his ascent to the country music scene as well as his years of trouble and addiction.
Both Joaquin Phoenix (Cash) and Reese Witherspoon (Carter) were wonderful and the actress won the Academy Award for Best Supporting Actress, while we know from the previously mentioned film that in 2005 another biopic's actor, Philip Seymour Hoffman ("Capote") took home the statuette.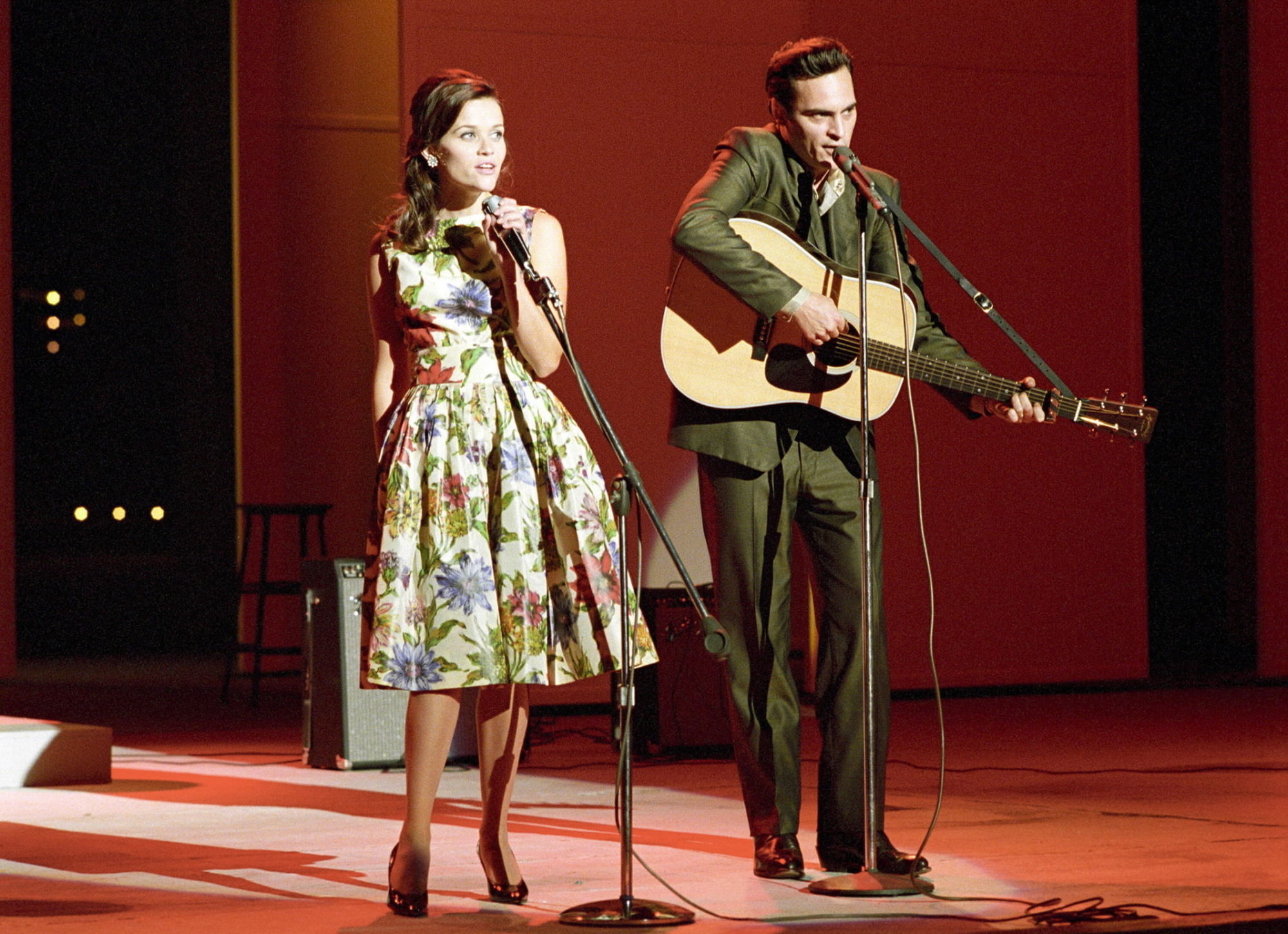 ________
Best Biopics – 2008: "Milk"
________
A biopic based on the life of gay rights activist and politician Harvey Milk, who was the first openly gay person to be elected to public office in California, as a member of the San Francisco Board of Supervisors.
It received 8 nominations and won Best Actor (Sean Penn) and Best Original Screenplay (Dustin Lance Black).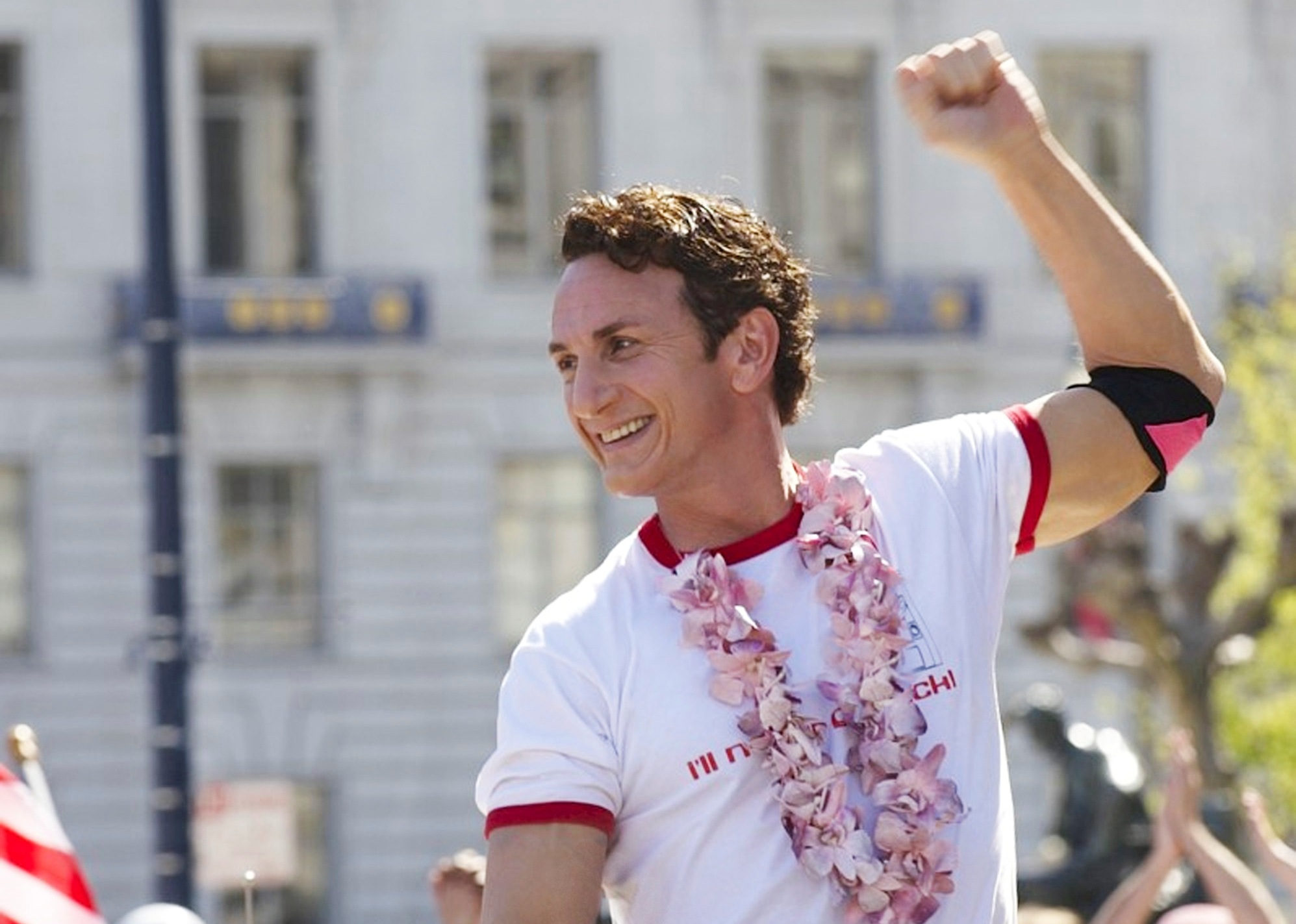 ________
Best Biopics – 2009: "The Blind Side"
________
One of the many American biographical sports film, which follows Michael Oher (an offensive lineman who played for the Baltimore Ravens, the Tennessee Titans, and the Carolina Panthers in the NFL) from his impoverished upbringing, through his years at Wingate Christian School (a fictional representation of Briarcrest Christian School in Memphis, Tennessee), his adoption by Sean and Leigh Anne Tuohy, to his position as one of the most "most wanted" prospects in college football.
Sandra Bullock won the Oscar for Best Actress for her portrayal of Leigh Anne Tuohy.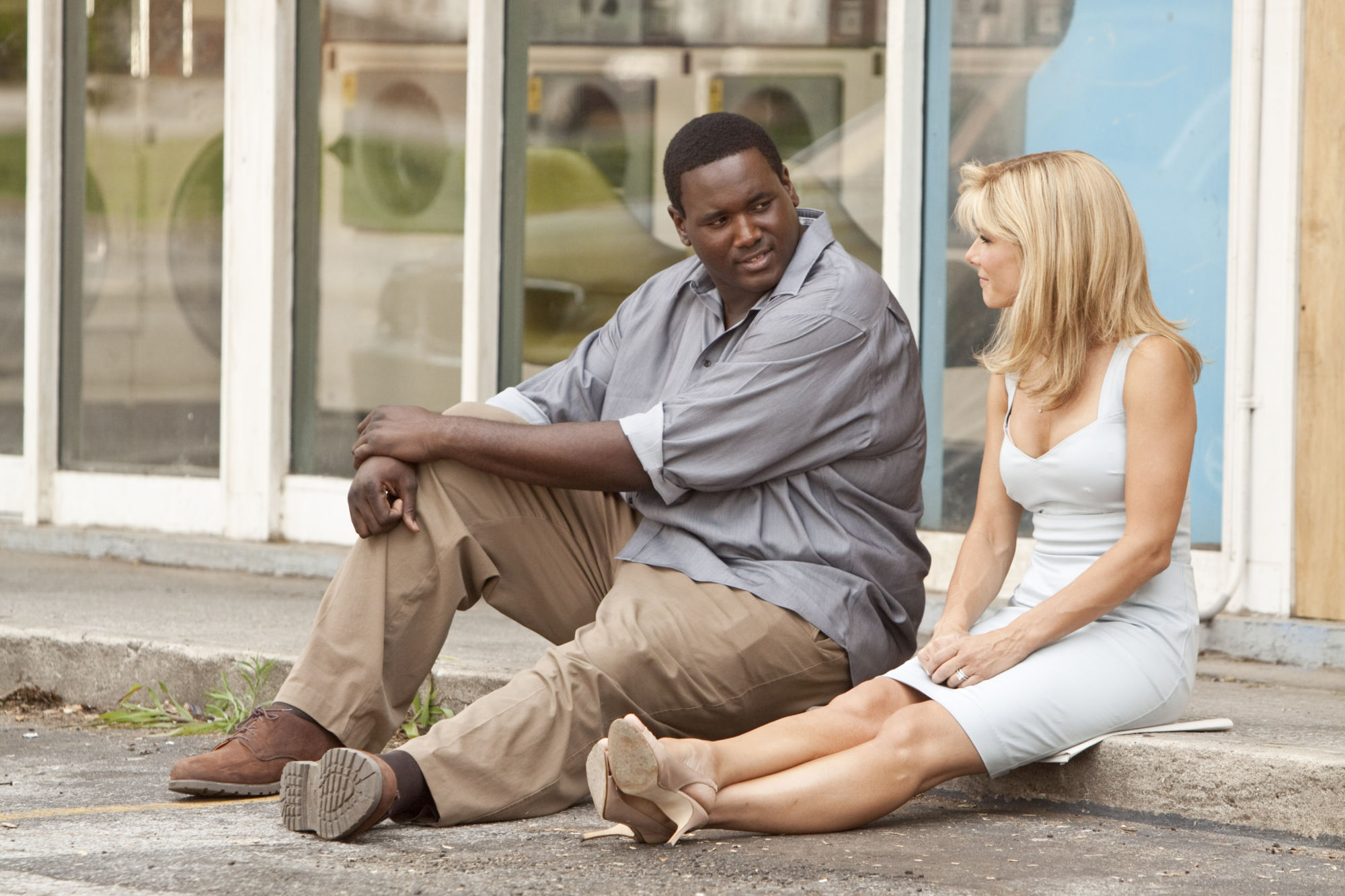 ________
Best Biopics – 2010: "The Fighter"
________
"The Fighter" is another American biographical sports drama film, which centers on the lives of professional boxer Micky Ward (Mark Wahlberg) and his older half-brother Dicky Eklund (Christian Bale).
Wahlberg's performance was incredible, but the supporting actor and actress, Bale and Melissa Leo, stole the show and brought home the Academy Award.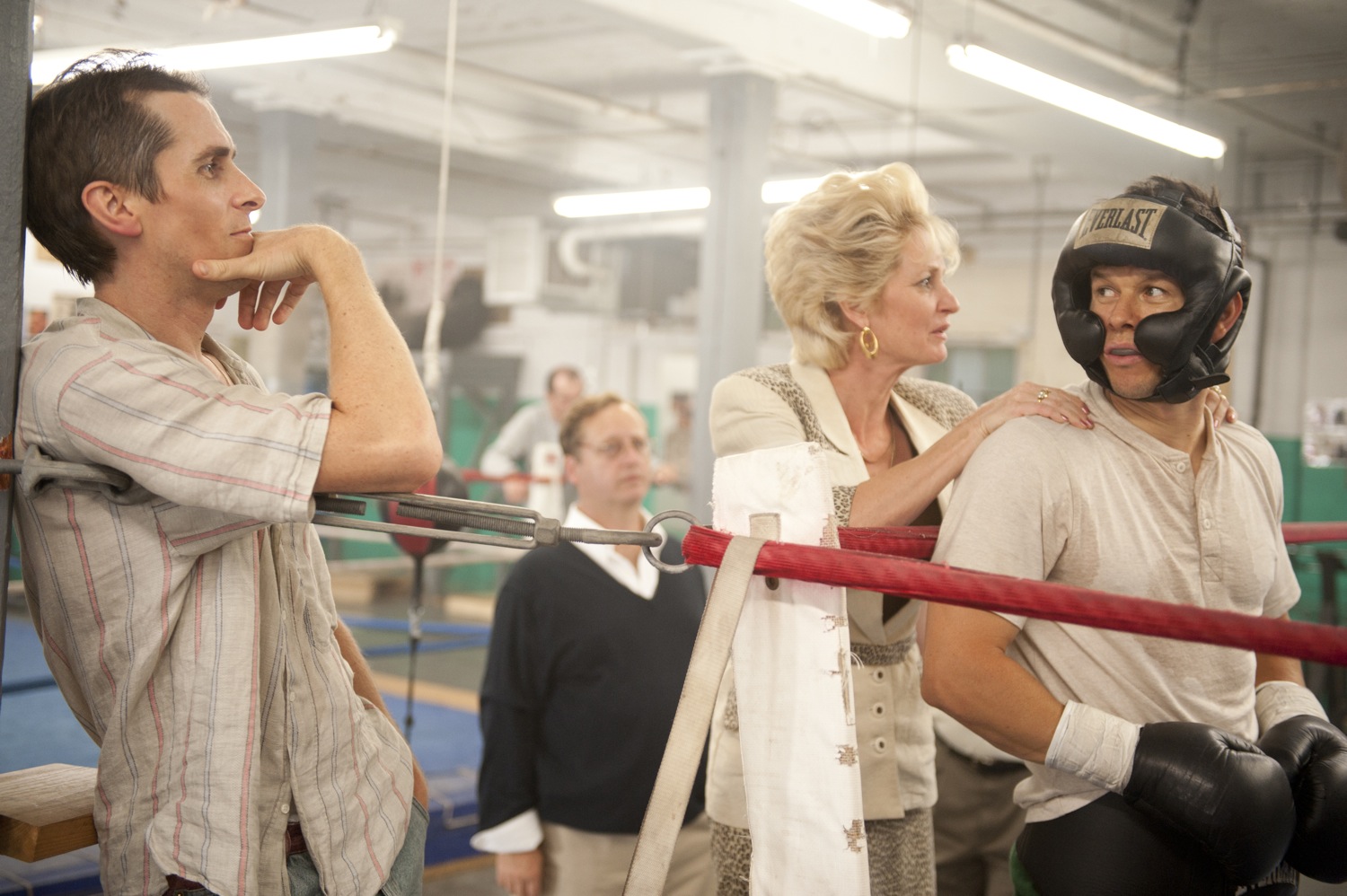 ________
Best Biopics – 2010: "The King's Speech"
________
Colin Firth plays Albert Duke of York, the future King George VI who, to cope with a stammer, sees an Australian speech and language therapist called Lionel Logue (Geoffrey Rush, who, since we are talking of biopics, won the Oscar for his interpretation in "Shine," a 1996 Australian film based on the life of pianist David Helfgott). While working together they become friends, and after Albert's brother, Edward VIII abdicates, the new king (Firth) relies on Logue to help him make his first wartime radio broadcast on Britain's declaration of war to Germany in 1939.
The movie took home the Awards for Best Picture, Best Director (Tom Hooper), Best Actor and Best Original Screenplay.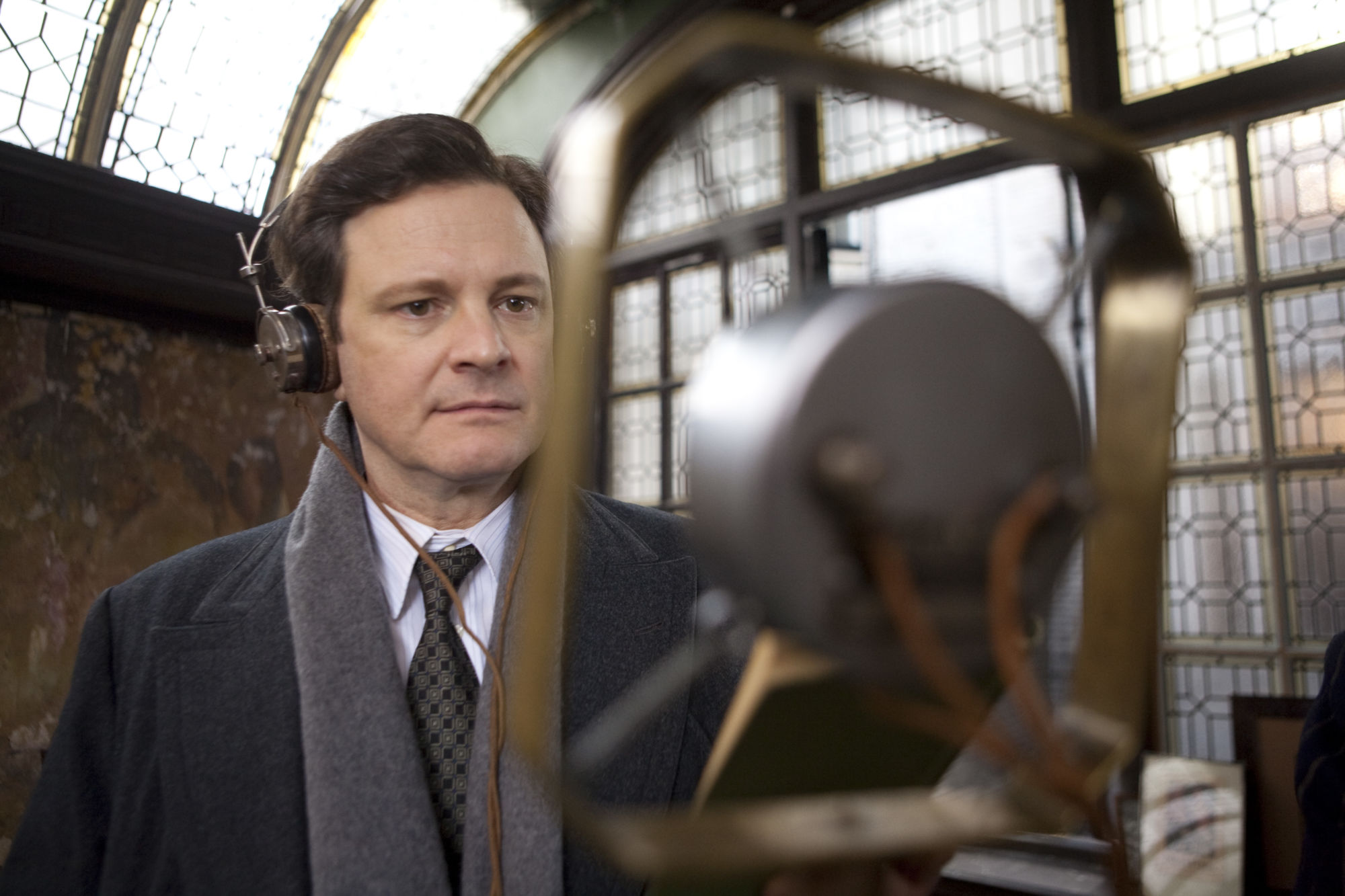 ________
Best Biopics – 2011: "The Iron Lady"
________
The film depicts the life of Margaret Thatcher (1925–2013), a British stateswoman and politician who was the longest-serving Prime Minister of the United Kingdom in the 20th century.
29 years after her first win and after 17 nominations (now 21), Meryl Streep (Margaret Thatcher) won her third Oscar.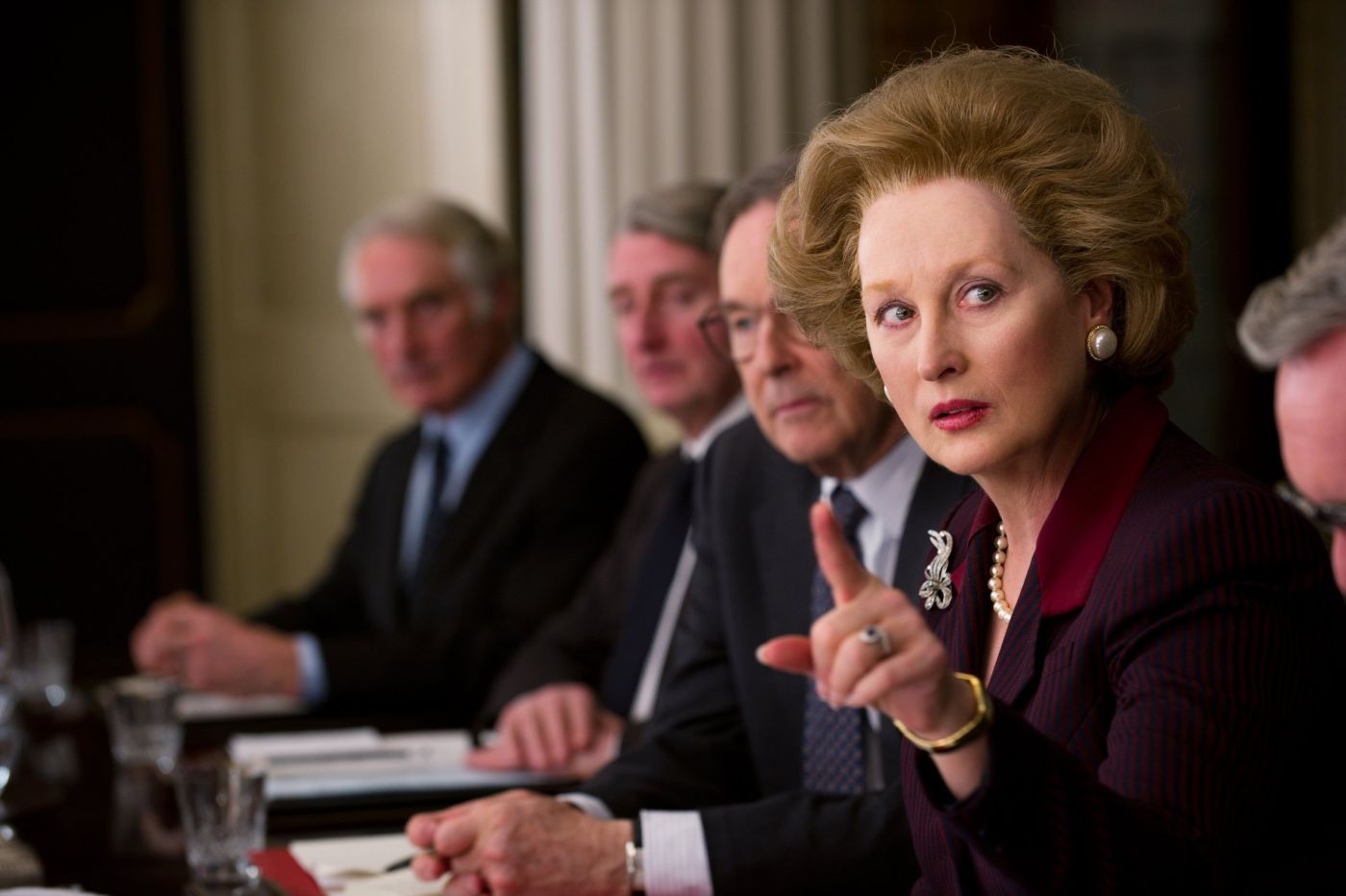 ________
Best Biopics – 2012: "Lincoln"
________
From a record-woman to a record-man: starring in only 16 movies in over 30 years, winning 3 Oscars, and receiving 6 Academy Awards nominations, Daniel Day-Lewis (now retired) definitely was able to choose a good script!
For his last Oscar-winning role, the English actor played the 16th President of the United States, Abraham Lincoln, covering the final four months of his life, focusing on the President's efforts in January 1865 to have the Thirteenth Amendment to the United States Constitution passed by the United States House of Representatives.
The film also won the Academy Award for Best Production Design (Rick Carter and Jim Erickson).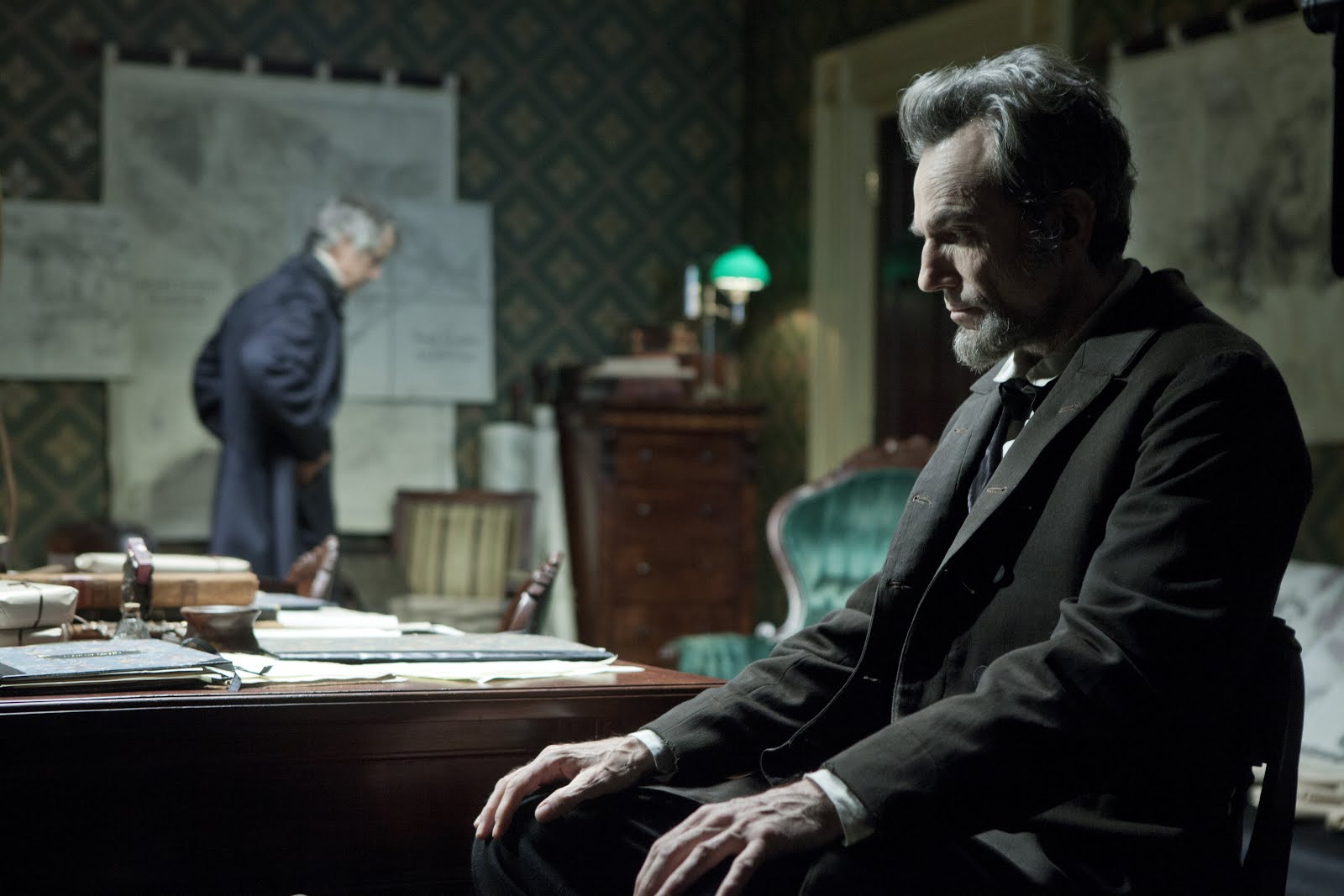 ________
Best Biopics – 2013: "12 Years a Slave"
________
It's an adaptation of the 1853 slave narrative memoir "Twelve Years a Slave" by Solomon Northup, a New York State-born free African-American man who was kidnapped in Washington, D.C., in 1841 and sold into slavery.
The film won 3 Oscars: Best Picture, Best Adapted Screenplay and Best Supporting Actress for first-timer in a film Lupita Nyong'o.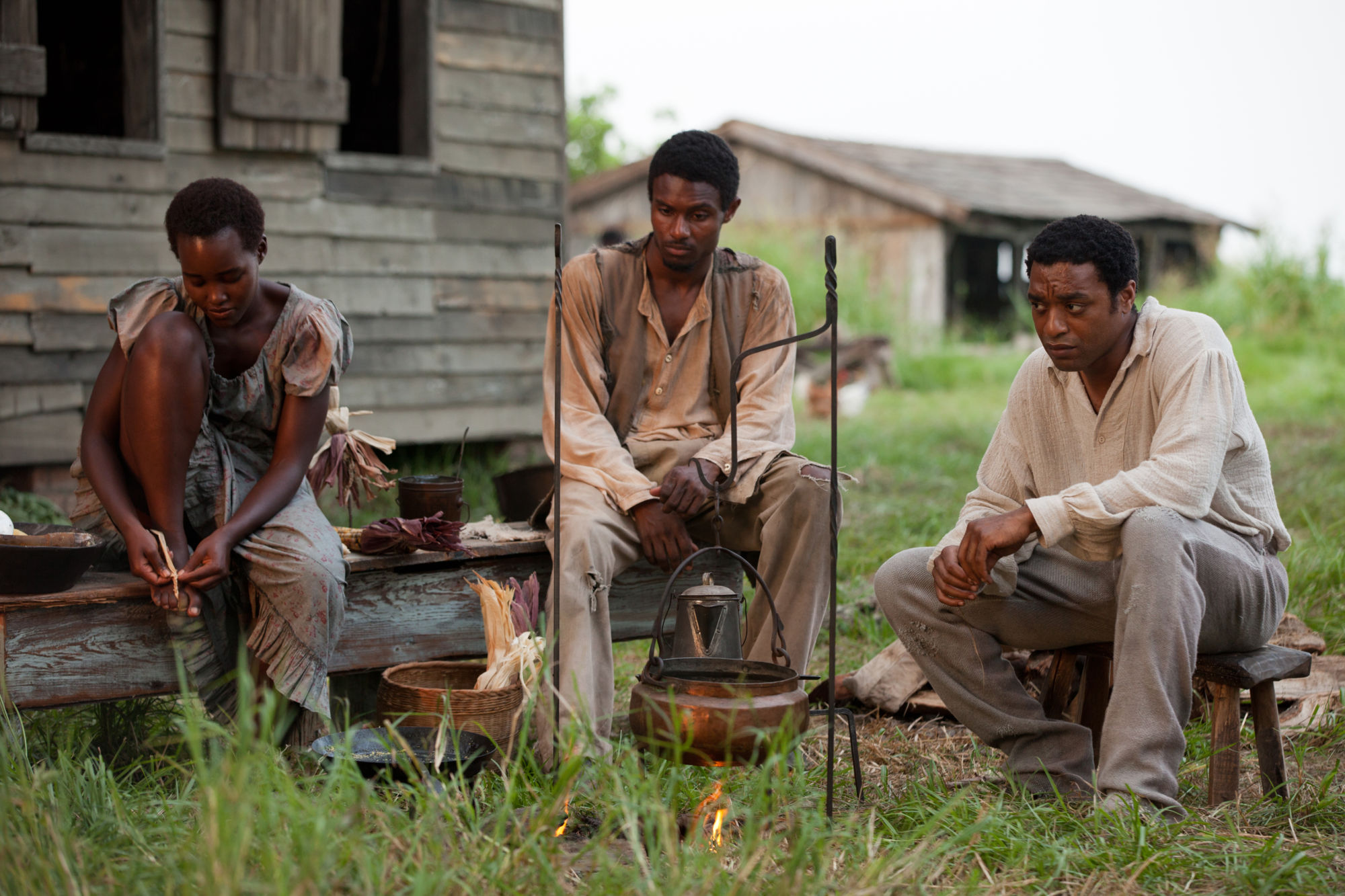 ________
Best Biopics – 2013: "Dallas Buyers Club"
________
Matthew McConaughey portrays Ron Woodroof, an AIDS patient diagnosed in the mid-1980s when HIV/AIDS treatments were under-researched, and there was not much knowledge of the disease, around which many prejudices and false beliefs were constructed. As part of the experimental AIDS treatment movement, Woodroof smuggled unapproved pharmaceutical drugs into Texas for treating his symptoms and distributed them to fellow people with AIDS by establishing the "Dallas Buyers Club" while facing opposition from the Food and Drug Administration (FDA).
Matthew McConaughey and Jared Leto (who portrays Rayon, a drug-addicted, HIV-positive trans woman) won the Oscar for, respectively, Best Actor and Best Supporting Actor. In addition to their brilliant performance, they both underwent a radical transformation: a dramatic loss of weight and hours and hours of make-up, no surprise then in finding out that the film also won an Academy Award for Best Makeup and Hairstyling (Adruitha Lee and Robin Mathews).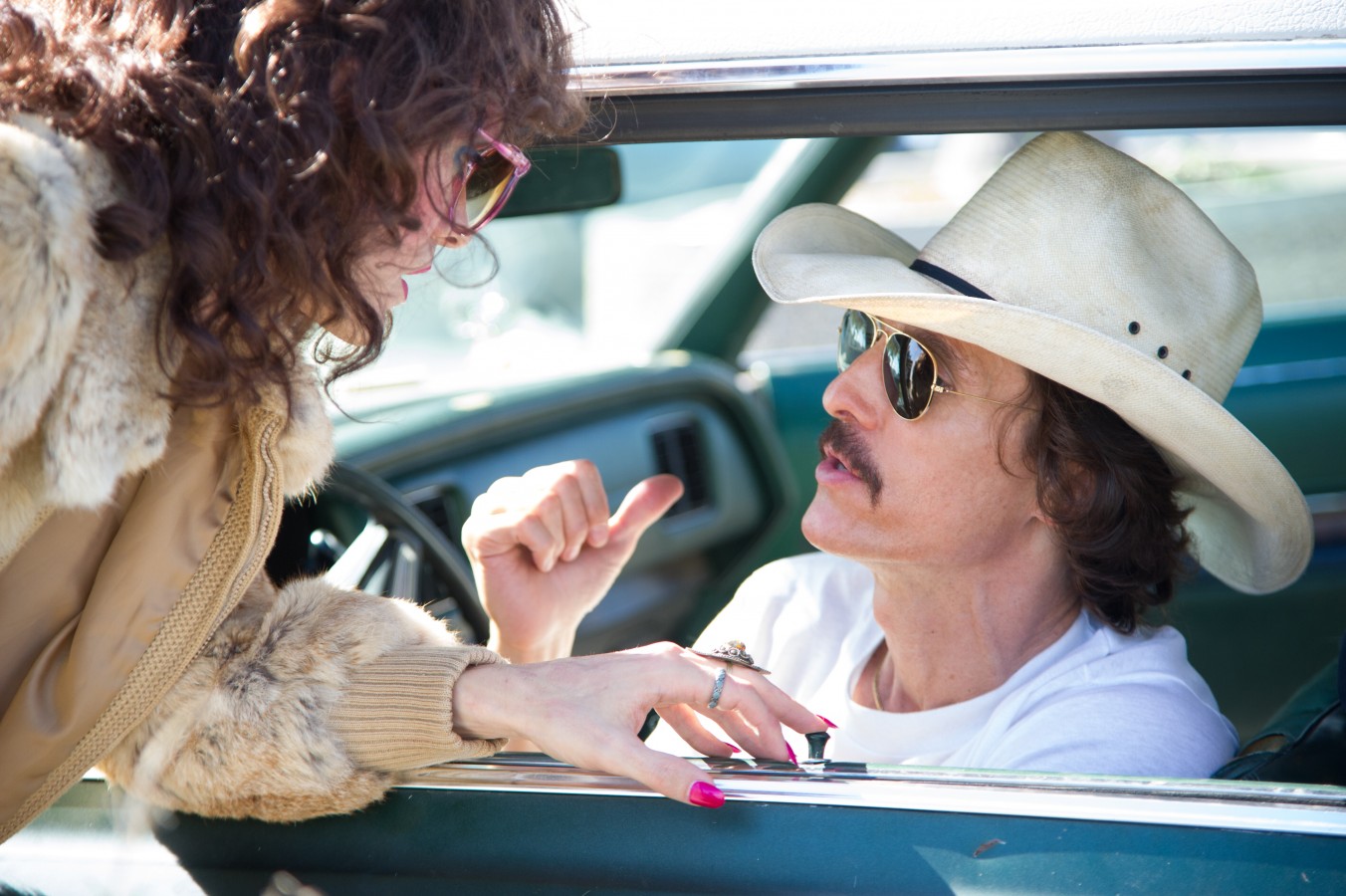 ________
Best Biopics – 2014: "The Theory of Everything"
________
Directed by James Marsh and adapted by Anthony McCarten from the memoir "Travelling to Infinity: My Life with Stephen by Jane Wilde Hawking," this biopic tells us the story of Jane Wilde Hawking herself (Felicity Jones) and the relationship with her ex-husband, theoretical physicist Stephen Hawking (Eddie Redmayne), his diagnosis of motor neurone disease, and his success in physics.
The young British actor won the Academy for Best Actor, gaining recognition by everyone including Stephen Hawking himself, who Redmayne encountered several times during and after the shooting of the film.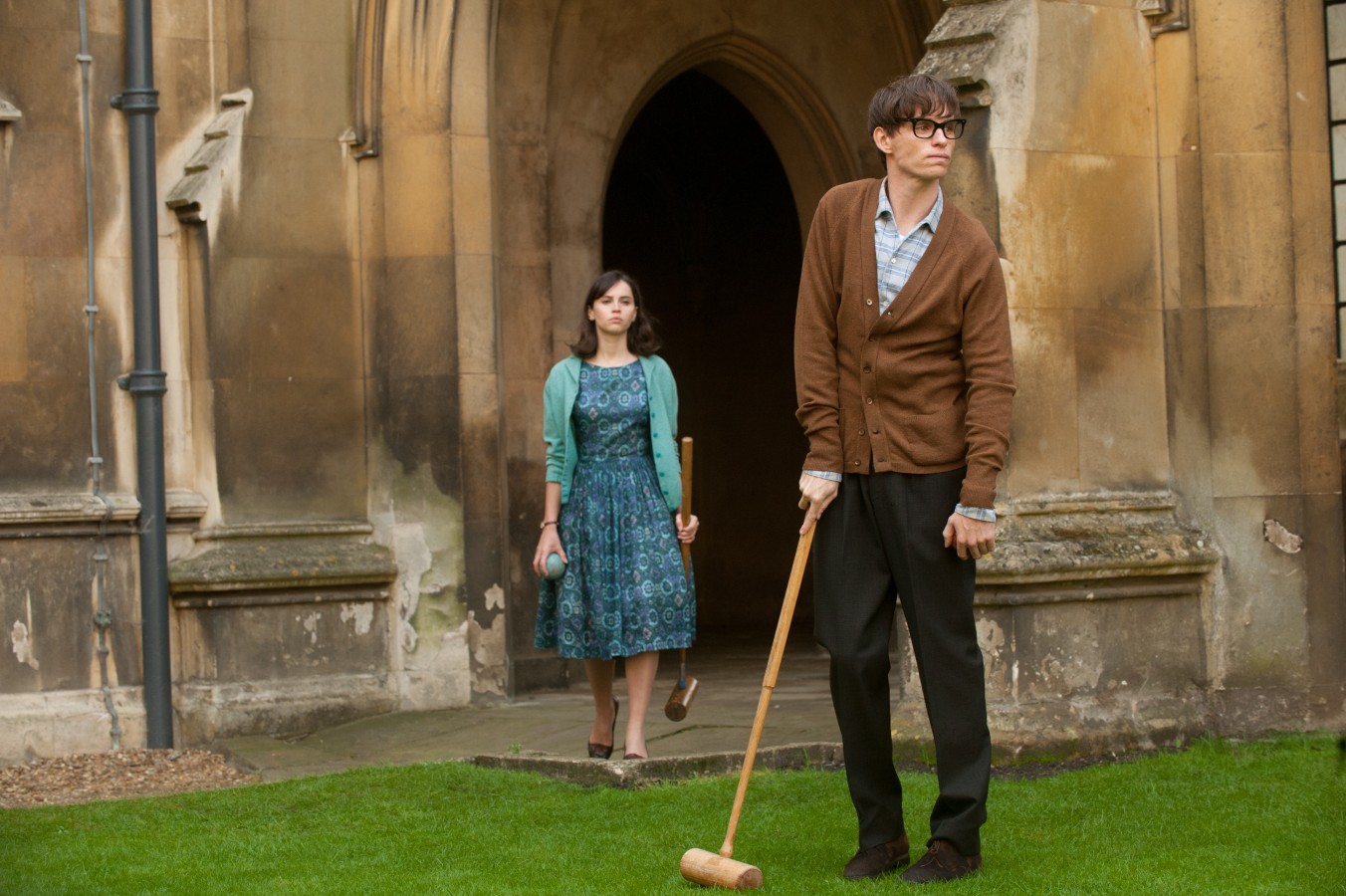 ________
Best Biopics – 2015: "The Danish Girl"
________
Once again we find Eddie Redmayne but, while this time he "only" gets the Academy Award Nomination, it is indeed Alicia Vikander who wins the Oscar for Best Actress for her role as Gerda Wegener, wife of Einar Elbe (Redmayne) who is one of the first known men to have undergone a sex change surgery.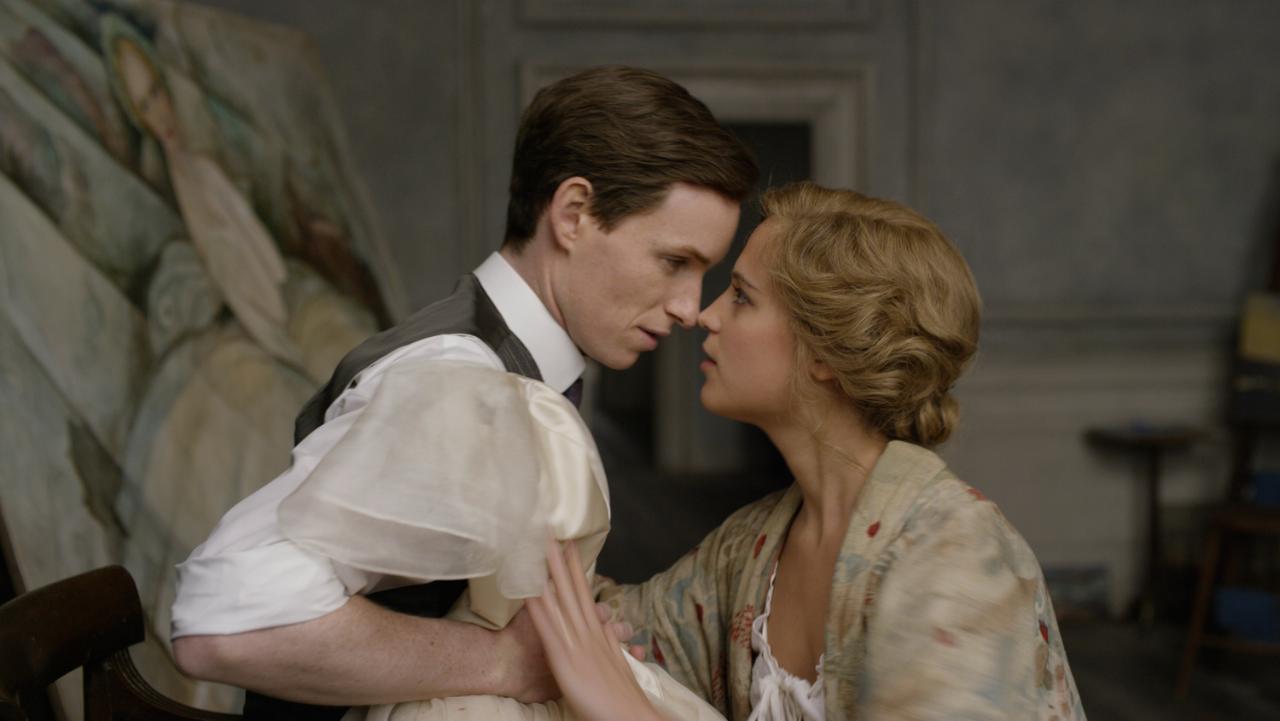 ________
Best Biopics – 2015: "The Revenant"
________
In this case, we have a magnificent semi-biographical film based in part on Michael Punke's novel of the same name, describing frontiersman Hugh Glass' experiences in 1823. As per the Awards Season it pretty much won it all: granting (finally) the Oscar to Leonardo Di Caprio (Best Actor), a back to back Best Director to Alejandro G. Iñarritu ("Birdman" 2015; "The Revenant" 2016) and an incredible third in a row for Best Cinematography to Emmanuel Lubezki ("Gravity," "Birdman" and "The Revenant").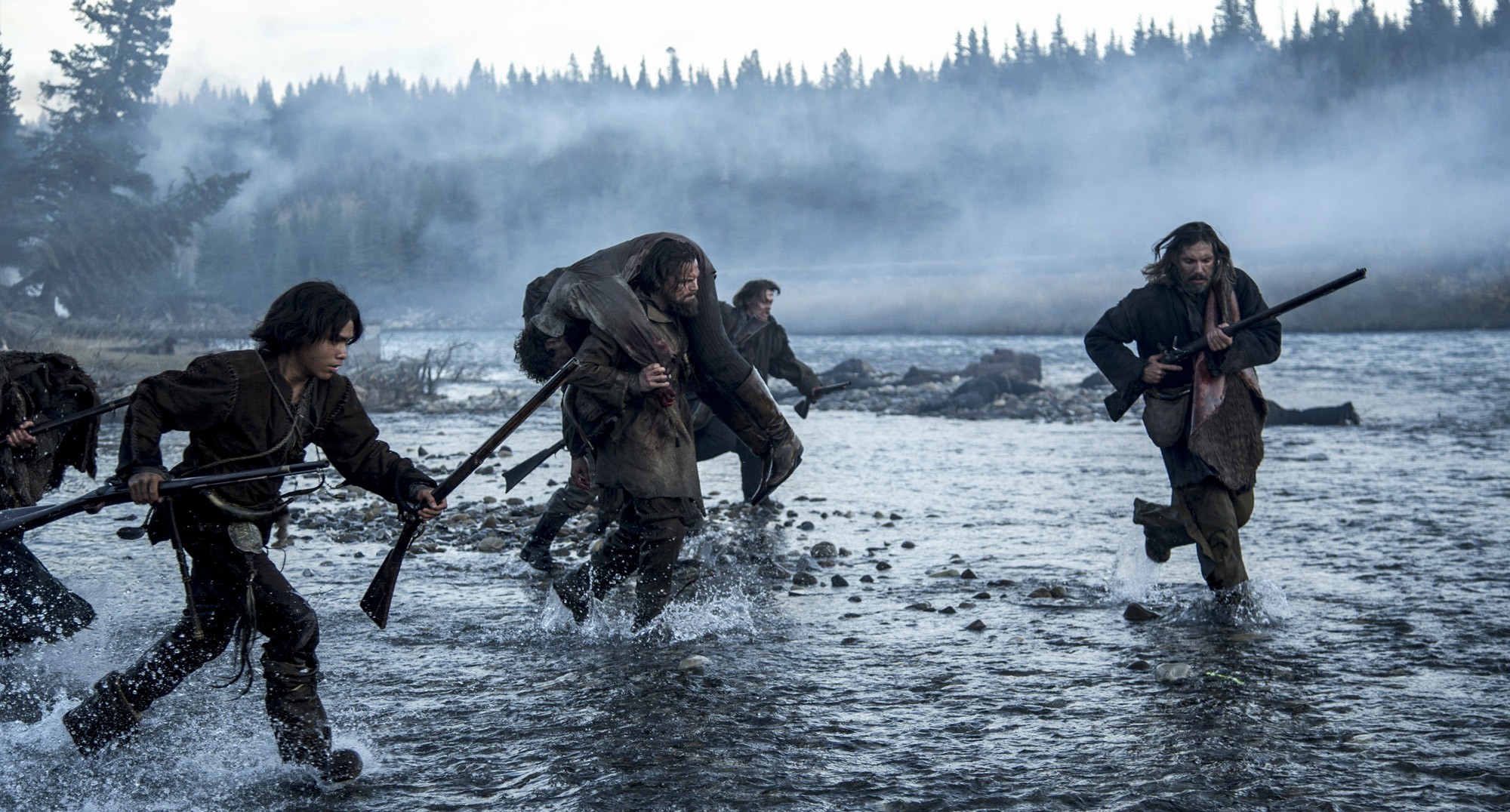 ________ 
Best Biopics – 2015: "Spotlight"
________
This "group" biopic follows The Boston Globe's "Spotlight" team, the oldest continuously operating newspaper investigative journalist unit in the United States, and its investigation into cases of widespread and systemic child sex abuse in the Boston area by numerous Roman Catholic priests. It is based on a series of stories by the "Spotlight" team that earned The Globe the 2003 Pulitzer Prize for Public Service.
Reflecting the wonderful performances given by all members of the cast, the movie won the Oscar for Best Picture in addition to the one for Best Original Screenplay. And, let's admit it, probably many of us almost believed that Mark Ruffalo was going to win for Best Supporting Actor when Patricia Arquette started reading the name of the winner…but she "went for" for Mark Rylance ("Bridge of Spies"). What a tricky assonance!
Meanwhile, Ruffalo might be actually afflicted by the "Leonardo Di Caprio Curse" with 3 Oscar Nominations and no win.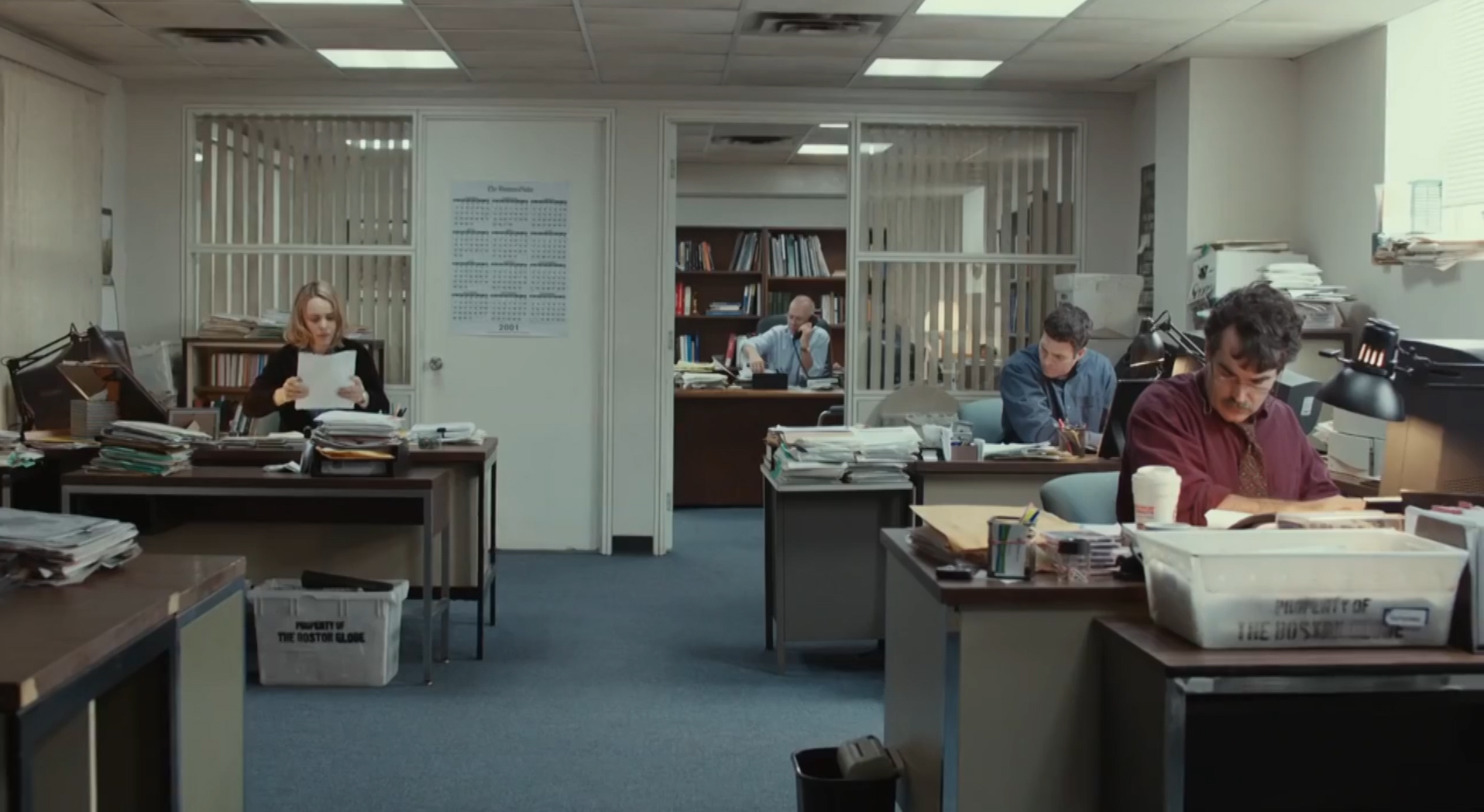 ________ 
Best Biopics – 2016: "Moonlight"
________
Based on the Tarell Alvin McCraney's unpublished semi-autobiographical play "In Moonlight Black Boys Look Blue," the film directed by Barry Jenkins is a coming-of-age drama that presents three stages in the life of the main character, Chiron; his youth, adolescence, and early adult life.
Everybody will always remember the Oscar debacle when they announced the wrong winner for Best Picture, calling first "La La Land" and then the right one, "Moonlight."
The movie ended up winning 3 Academy Awards: Best Picture, Best Supporting Actor (Mahershala Ali) and Best Adapted Screenplay (Barry Jenkins and Tarell Alvin McCraney).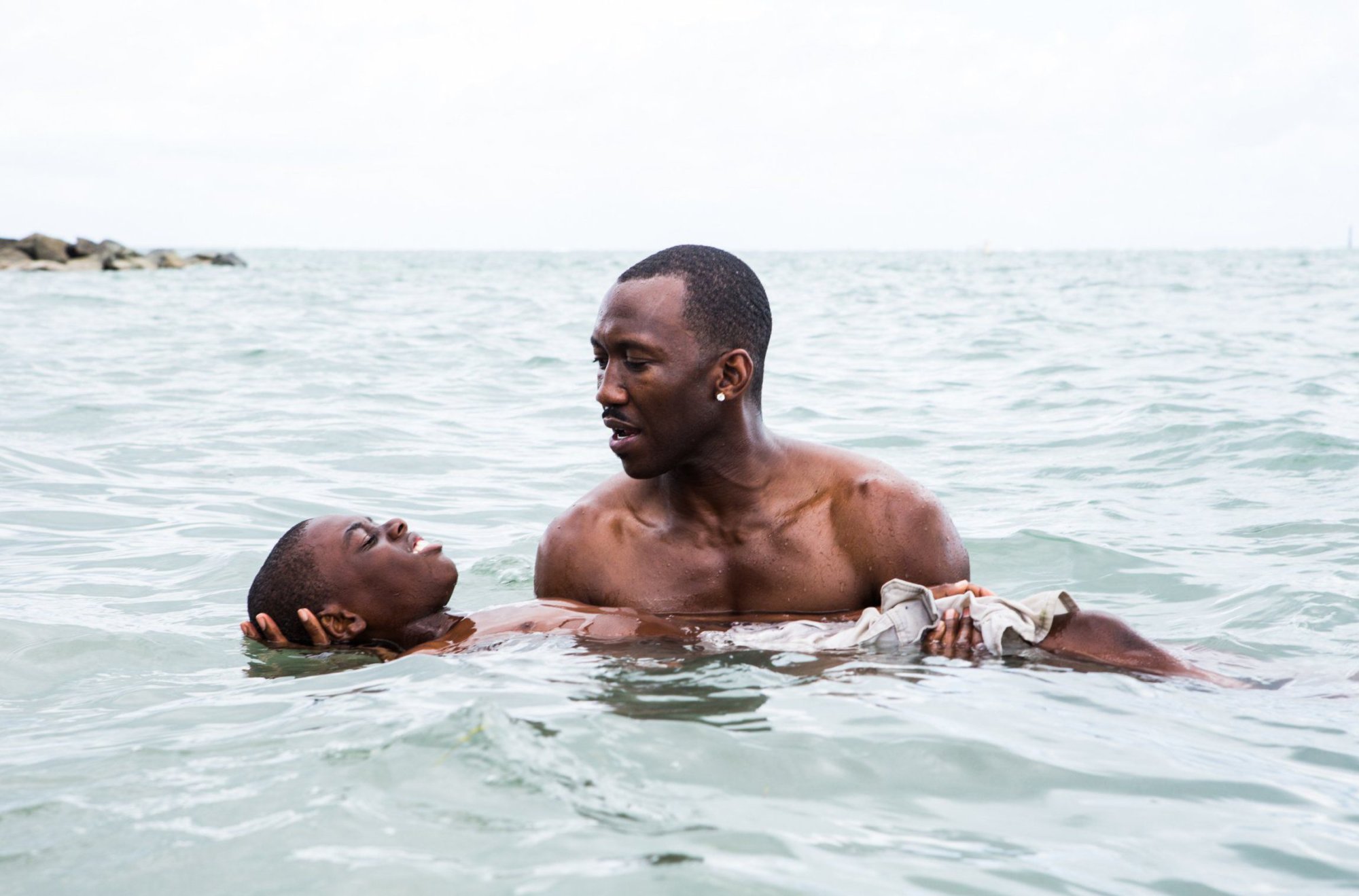 ________ 
Best Biopics – 2017: "Darkest Hour"
________
Being an English actor and winning an Oscar for portraying one of your Country's most important figures? Well, let's give it up for Gary Oldman (Academy Award for Best Actor) who masterfully played British Prime Minister Winston Churchill. To that add a makeup artist, Kazuhiro Tsuji (Best Makeup and Hairstyling), who came back to the Industry just for this project, and the result is magical.
"Darkest Hour," directed by Joe Wright, narrates the early days of Churchill as Prime Minister, as Nazi Germany's Wehrmacht swept across Western Europe, threatening to defeat the United Kingdom during World War II.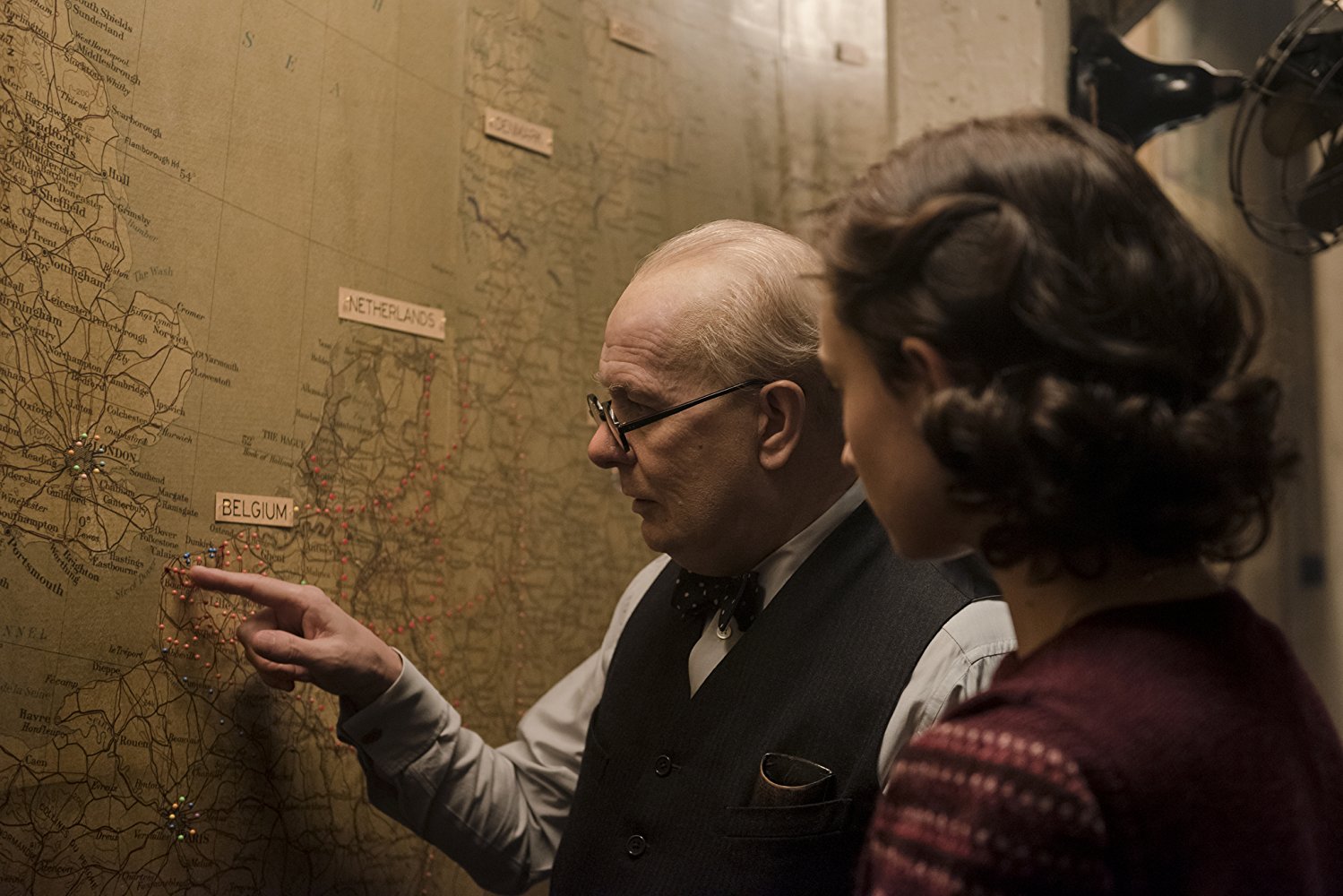 ________ 
Best Biopics – 2017: "I, Tonya"
________
Americans like sport-related biopics as much as the British like politics\royal-related ones. And this year we had one of each: "I, Tonya" directed by Craig Gillespie, follows the life of figure skater Tonya Harding and her connection to the 1994 attack on her rival Nancy Kerrigan.
Margot Robbie in the role of Tonya is simply incredible, yet Allison Janney who portrays Tonya's mom, LaVona Golden, stole the show with a marvelous performance that landed her the Academy Award for Best Supporting Actress. After 7 Emmys it was time for an Oscar 🙂