__________
Beauty News
WHO
__________
Beauty News June – Valentino partners up with L'Oréal Paris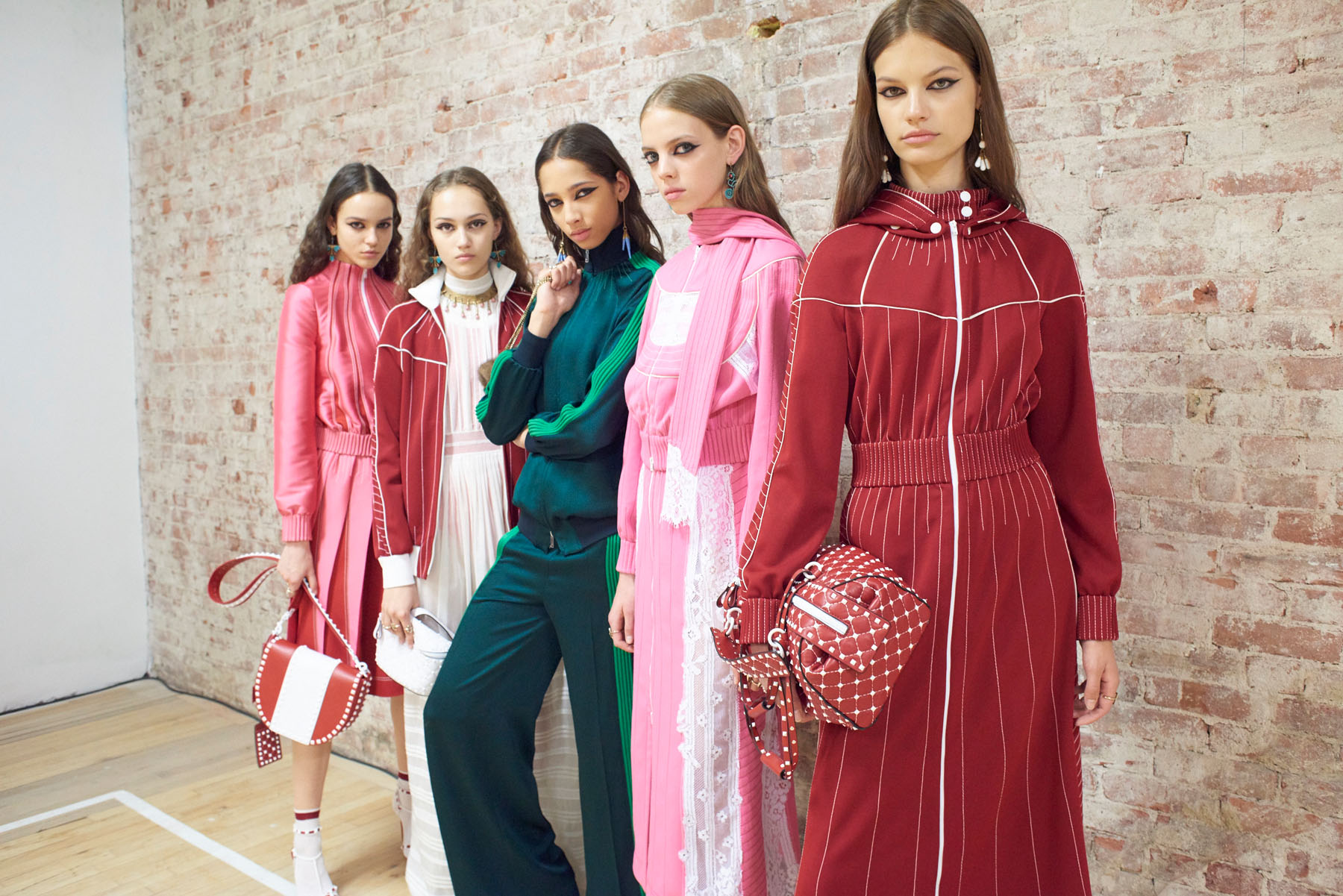 It was announced on Monday 28th of May that L'Oréal Paris and Valentino are joining forces to launch a beauty brand. The jointed press release, also announced on Instagram, reads the following, "L'Oréal Paris announces today the signature of a worldwide long-term license agreement with Maison Valentino for the creation, development and distribution of fine fragrances and luxury beauty." Which means we can expect the Valentino beauty line to grow wider very soon, comprehending makeup and other beauty amenities.
Both parts are very excited to start this brand new collaboration, settled for the beginning of 2019. "Valentino today embodies the image of beauty, of the extraordinary and of modernity," says the press release by L'Oréal Paris: all things that make Maison Valentino perfect for a partnership with an ever-evolving yet classic brand such as L'Oréal Paris, matching the expertise of the French Maison to the taste and inspiration of the Italian icon of fashion.
Beauty News June – Mac Cosmetics x Aaliyah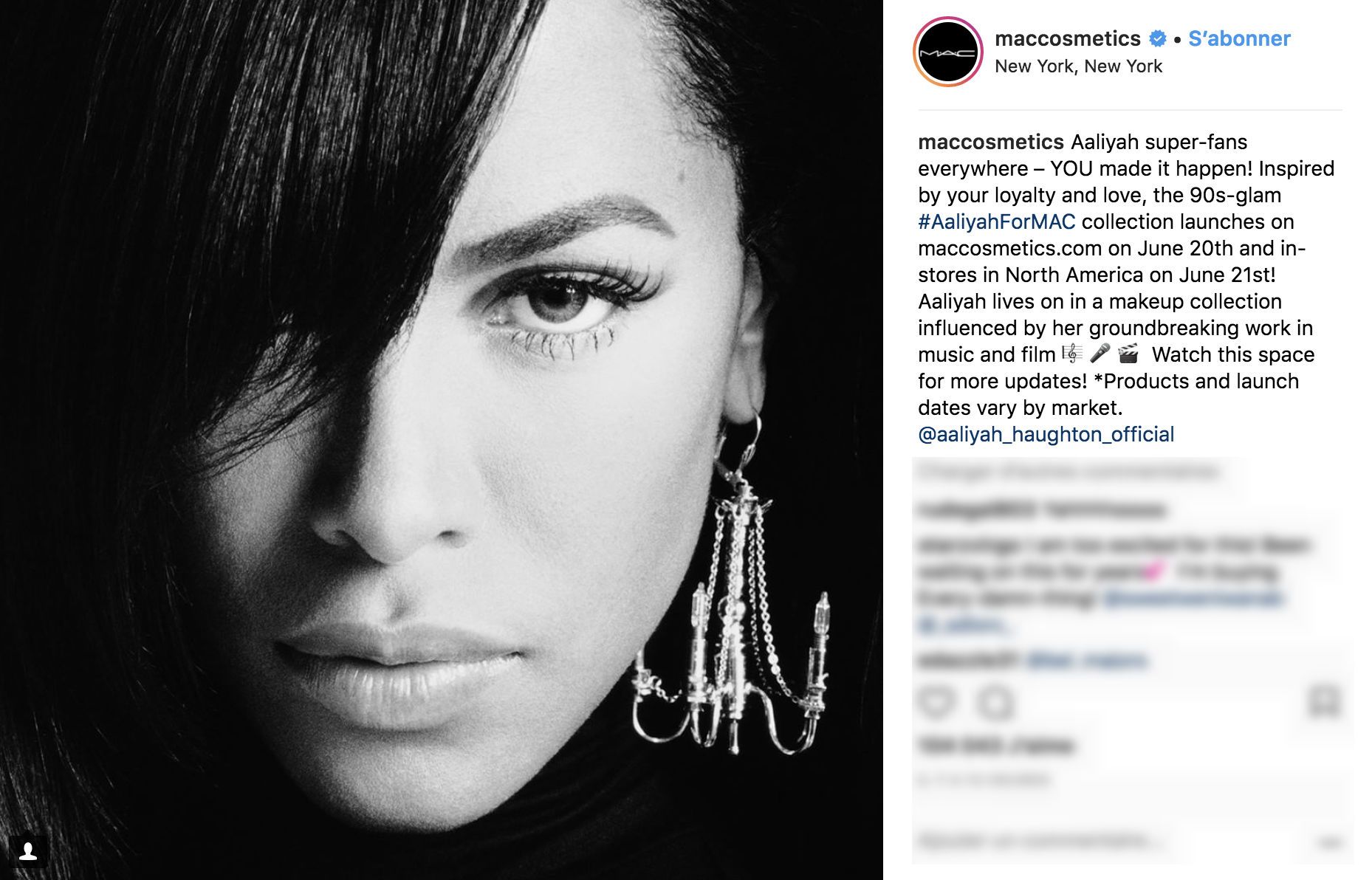 The iconic makeup brand meeting the style of the R&B star is something that has been getting the Internet attention since this spring, and we're so close to its launch now!
Aaliyah was a goodness of shimmery nude lips, and the collection couldn't but open with an amazing nude and shimmery lipgloss: "Brooklyn Born," followed by other three shades of gloss. There's also a nude matte lipstick (called "Try Again") and, talking about lipsticks, there are many other shades available: from the creamy purple "More Than a Woman," to the bright red "Hot Like…" and the frosty black "Street Thing." The makeup collection dedicated to the singer comprehends also an eyeshadow palette with 9 shades and a bronzing powder.
For those of you who can't wait, this collection launches on June 20th online, and the day after in selected stores.

Beauty News June – Johnny Depp in "Legend of Magic Hour" short movie by Dior

The new, stunning short movie by Dior for Sauvage sees Johnny Depp (historical face of the brand's male fragrance) as the mysterious storyteller of the "Legend of the Magic Hour." The creators behind the movie are Clément Beauvais and Arthur de Kersauson, while the story comes from a Navajo Legend: it tells the story of the Coyote, the hero-trickster figure that inspires respect and fear in the Navajo traditions, and who, out of impatience, created the Milky Way by tossing the stars in the sky with a blanket. The short movie is poetic and aesthetically beautiful, with the California desert as a background for a long night waiting for the Coyote, as the audience is walked through the story by Depp's magnetic voice. A little gem by Dior Beauty and another beautiful campaign for Sauvage, one of the most appreciated male fragrances of the last years.

Beauty News June – Glossier Opens in LA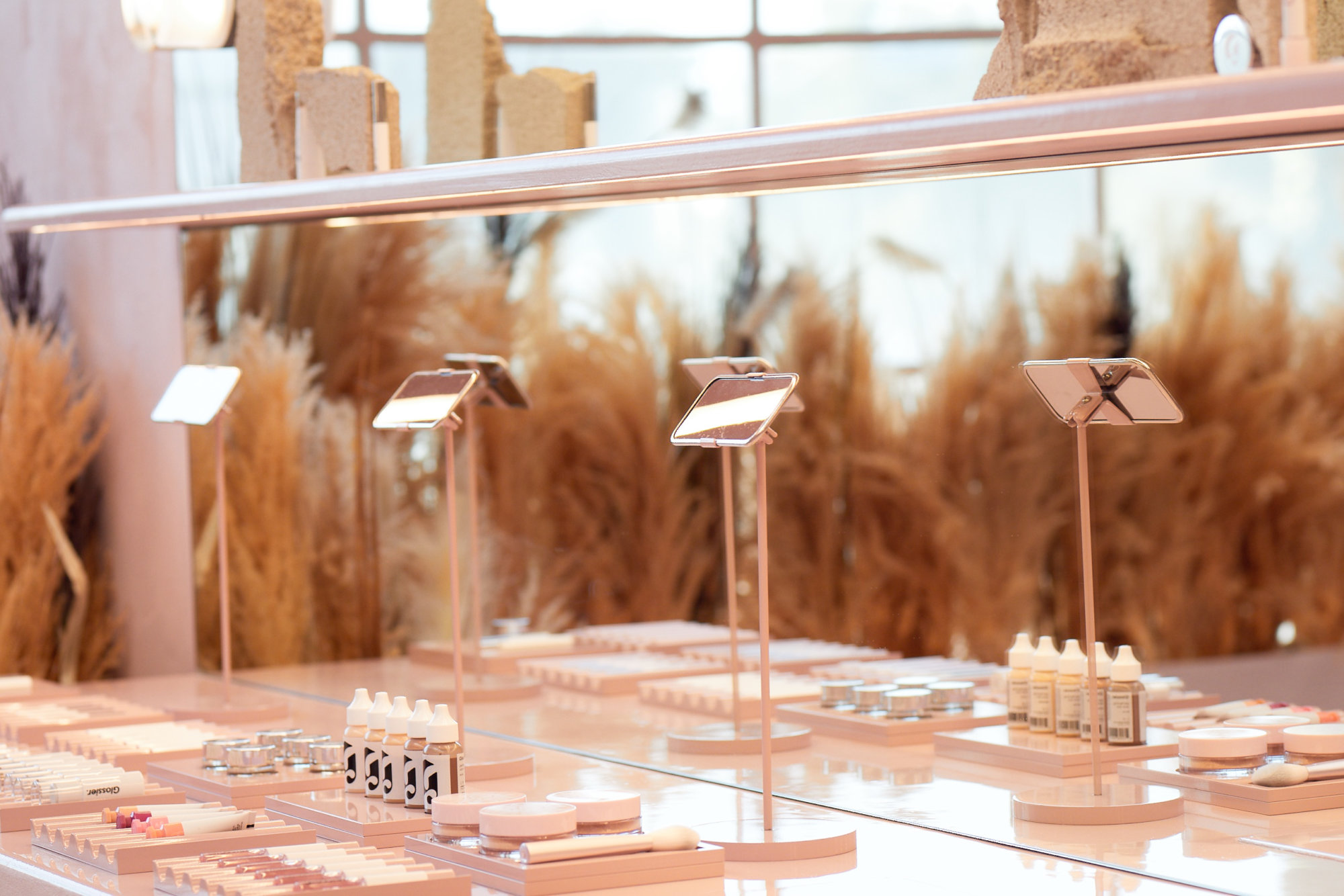 The second permanent store by the famous brand, known for its amazing online presence and makeup no-makeup influence, opened on May 15th in Melrose Avenue, in the heart of West Los Angeles. The first store opened in New York, Manhattan, and just like the original one, the new LA location is going to have some incredible features. The experience is conceived to make you feel beautiful in-a-millennial-kind-of-way and everything is absolutely Instagram approved, with even a "Glossier Canyon," meant to take amazing selfies in a desert-like, millennial pink canyon!
The brand is also launching two new shades of their best selling Cloud Painting, Storm and Dawn, and we can't wait to swatch them in-store!
Beauty News June – Jillian Dempsey Cheek Tints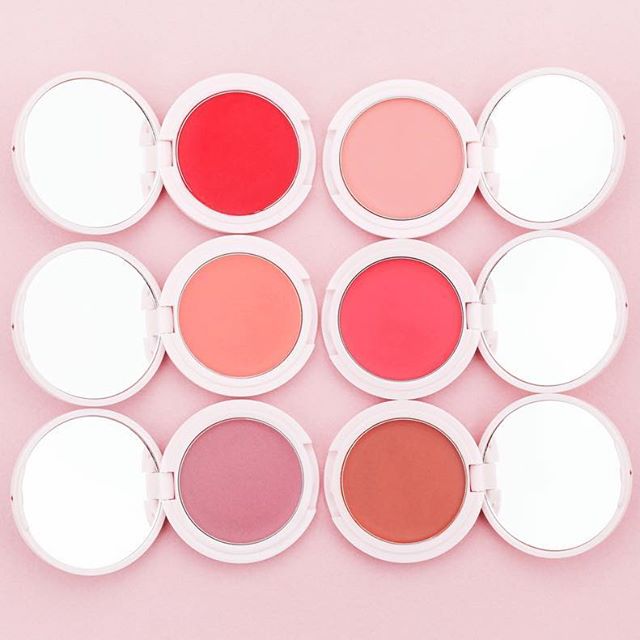 Want something brand new for summer, a multitasking product that fits perfectly in your travel beauty bag for the holidays? The new blushes collection by Jillian Dempsey has a lovely millennial pink packaging and a creamy texture, perfect for a light but vibrant touch of color on your cheeks (and, why not, lips).
There are six shades: Bloom, Poppy, Rosy and Sunny, Scarlet and Petal.
"Rosy" is a pinky pink and "Poppy" is a peach-y tint inspired by a powder Blush that Jillian found in London, while "Bloom" is a slightly shimmery plum, created as an exclusive for Violet Grey.
All the Cheek Tints have an amazing payoff, a comfortable and light finish and they are 100% Vegan.
__________
Beauty News
WHAT
__________
Beauty News June – Dior Backstage Collection

The Dior Backstage line is created and inspired by makeup artist Peter Philips, Creative and Image Director of Christian Dior Makeup since 2014, and by his work in the backstage of fashion shows. The makeup line was presented worldwide on the occasion of the Cruise Collection 2018 Fashion Show, the past 26th of May. The line (that comprehends body foundations, two face palettes, one for highlighting and one for contouring, eyeshadow and brow palettes and everything for the lips, with a sugar scrub and a lipstick palette with a primer included) is meant to enhance natural and professional beauty though nude and subtle shades, all of them flattering to every kind of skin and complexion.

Also, the beautiful supermodel Bella Hadid is undoubtedly the leader of the new Dior Backstage campaign, as we can see in the exclusive short movie dedicated to the makeup line.
Beauty News June – Nabla Cosmetic Close-Up Line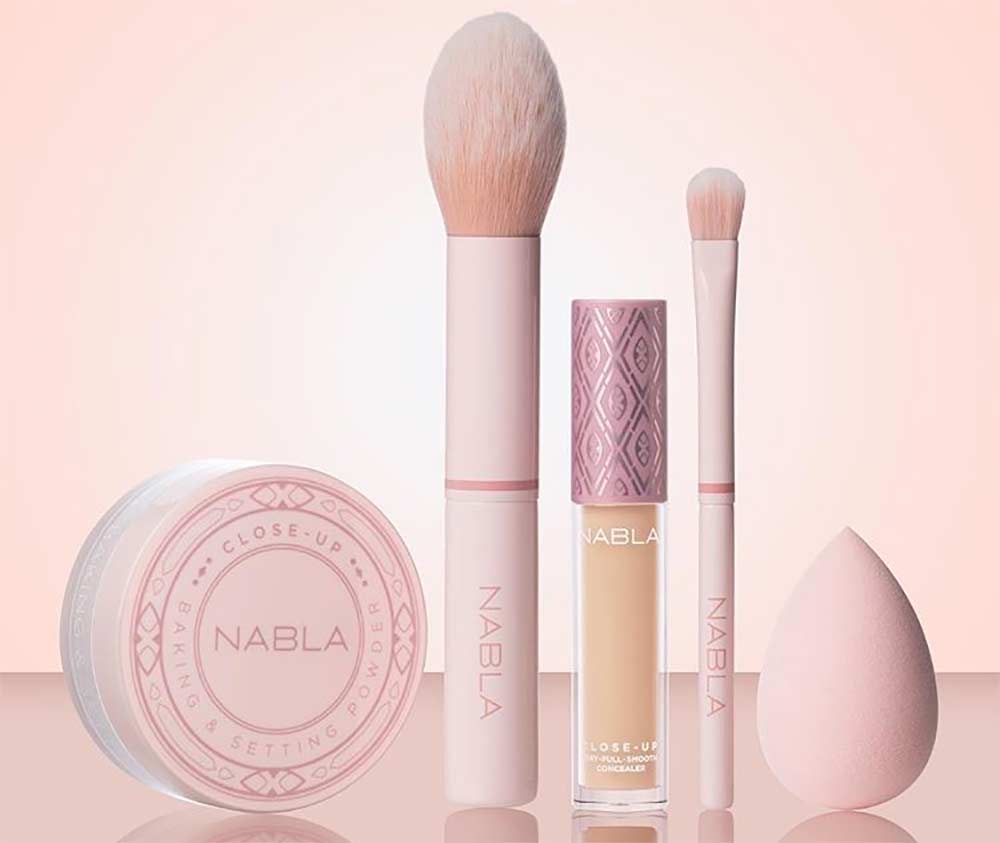 After two years of hard work and tests, the lovely Close-Up Line by Nabla Cosmetic is here!
The line focuses on the skin, with a baking powder and concealers, along with three different brushes: powder brush, concealer brush and a smooth & blend makeup sponge. There's also a fluffy makeup bag, in limited edition.
The liquid concealer comes in 9 shades, from "Porcelain" to "Cocoa", plumping and smoothing the skin thanks to its advanced formula and creamy texture. The translucent finishing powder comes in a lovely pink packaging and is ideal for all skin tones. The idea behind the line is to create the perfect finish: a skin that looks flawless but natural no matter how close you look. With this new line, out now, Nabla Cosmetics aims to recreate the unfussy but great-looking base, Instagram and summer-proof!
Beauty News June – Glossier Wins a FIFI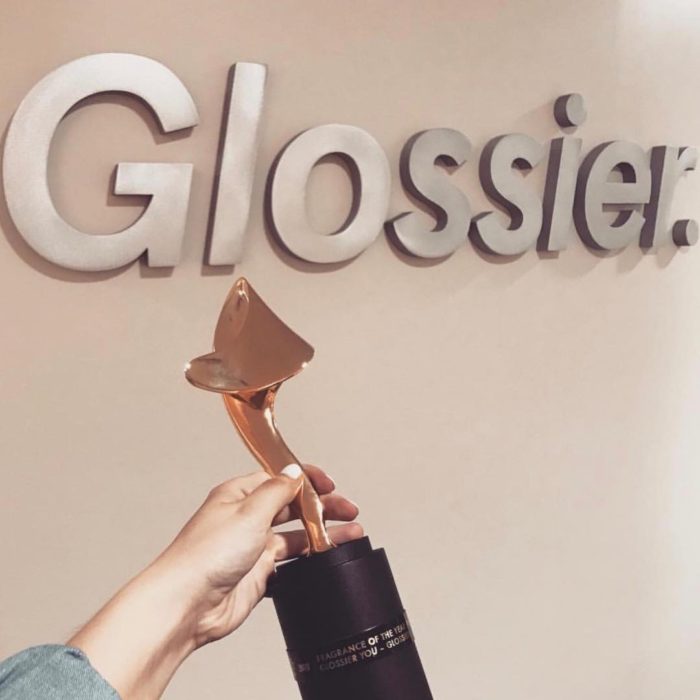 The first fragrance of the brand, Glossier You, launched in 2017 and was created by Dora Baghriche and Frank Voelkl. Now, barely a year after, it won a FIFI (like the Oscars, but for fragrances) as Fragrance of The Year. The fragrance, winning as most popular for 2018, smells "warm" and "sparkling", which doesn't really means anything smell-wise: that's because the fragrance is meant to enhance the personal and unique perfume of anyone who wears it, making it comfortable and outstanding at the same time. The perfume comes in two sizes: a regular bottle, pretty and with the Glossier-like minimal but delicate-shaped packaging, and a millennial pink, solid travel-size.  
Beauty News June – Crayola Cosmetics at ASOS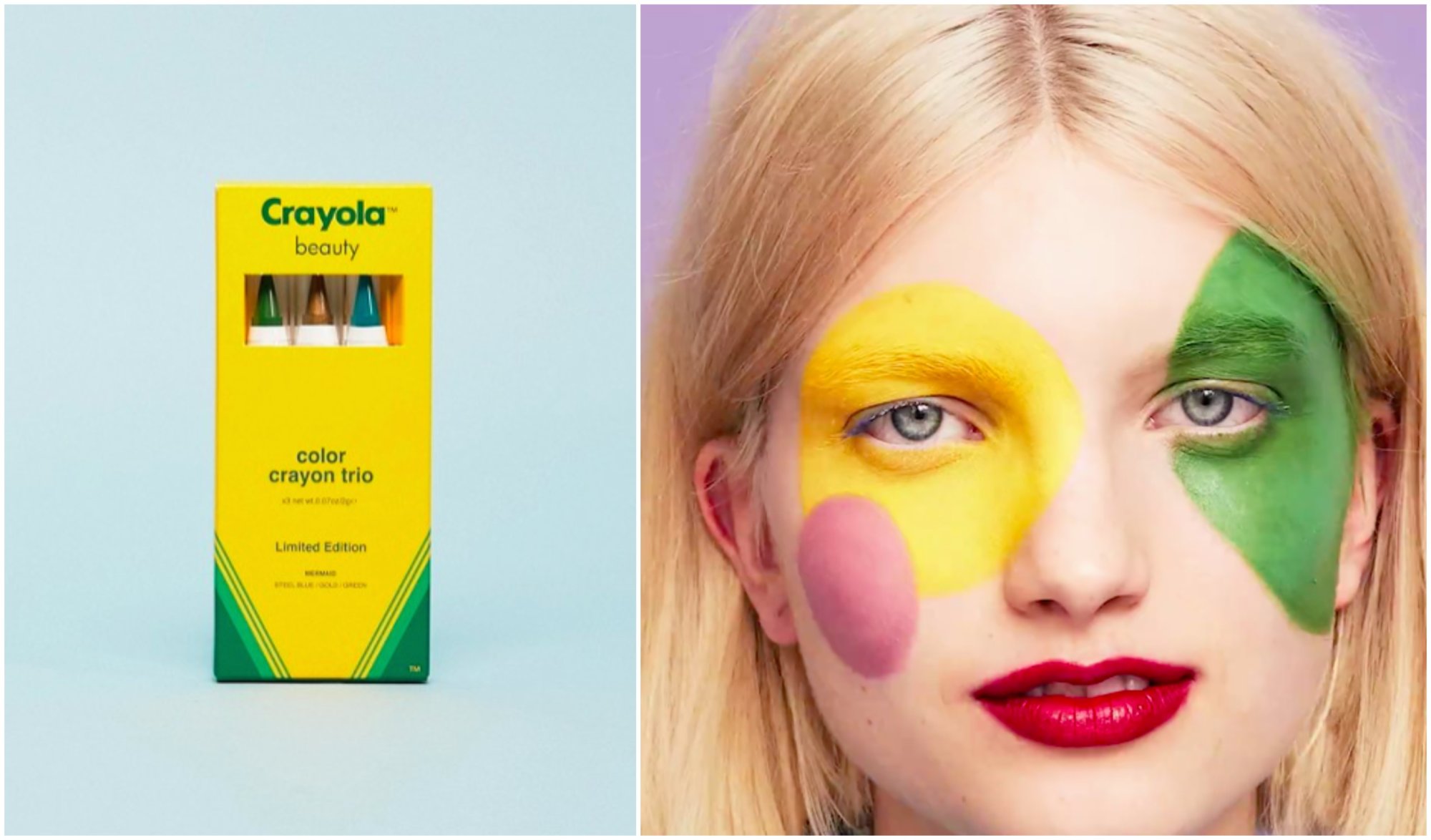 What child doesn't love the iconic wax crayons by Crayola? Some of us definitely did paint our grandmother's tablecloth with one of those bad guys. But now, it is finally time to paint our faces with them (we would have loved it, and our parents would have so hated it)!
There are 58 pieces in this childhood-infused collection, which is an ASOS exclusive, and it comprehends all the colors of the rainbow. There are lip and cheeks crayons and face crayons that look exactly like the iconic wax crayon, stick highlighters, colorful mascaras and eyeshadow palettes. The packaging and the colorful nuances make this super-pigmented makeup line look exactly like an art tool, so…have fun with it!


Beauty News June – Urban Decay "Born To Run" Palette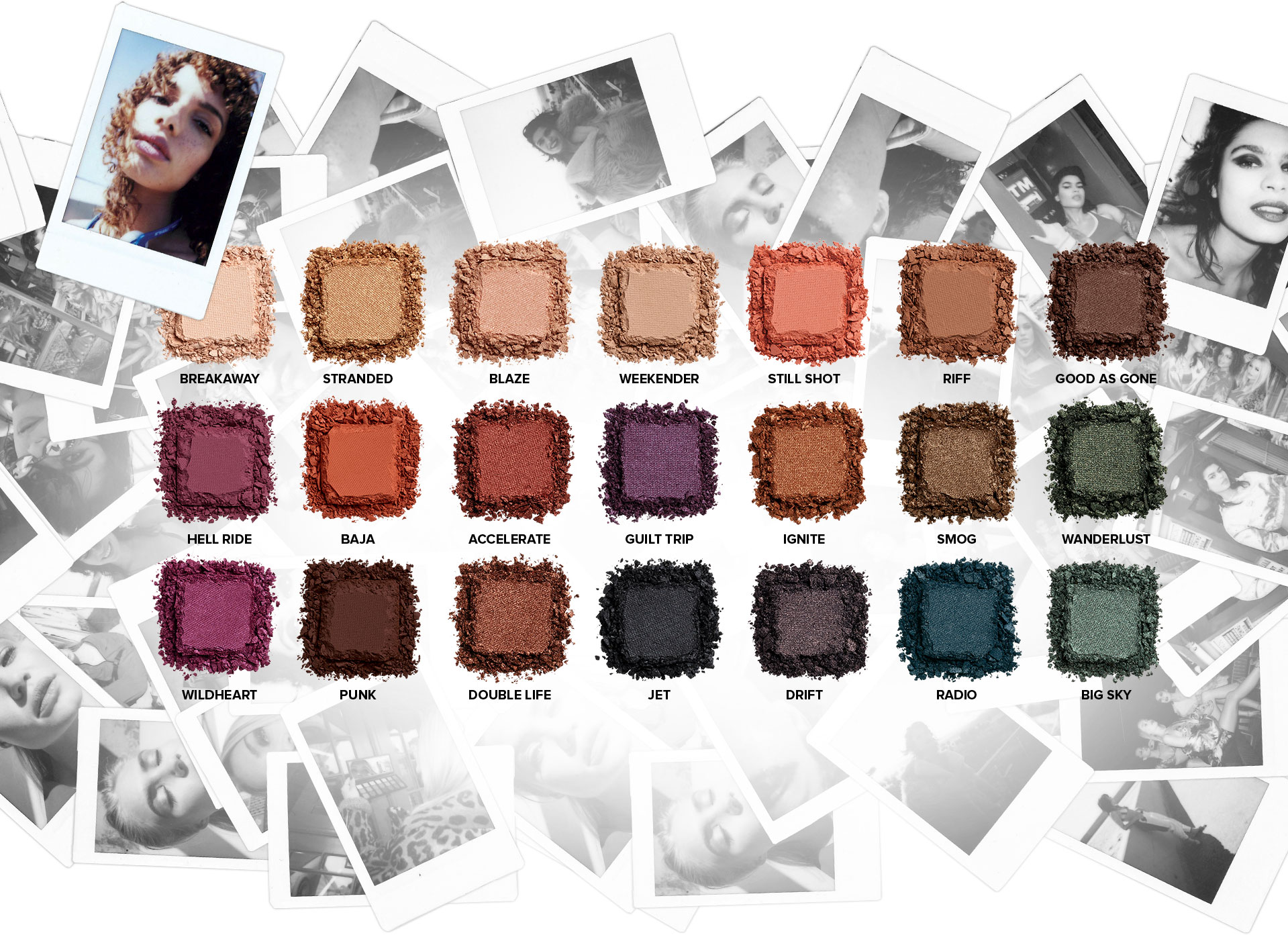 If you're ready to pack and run off on a big adventure, the new Urban Decay Palette is exactly what you need. It is composed by 21 shades, from pearly to matte neutrals to popping colors, that adapt to every kind of eye look you might want to come up with while you're far from your makeup cabinet. The famous and beloved formula of the Urban Decay eyeshadows is velvety, and the colors blend nicely. Furthermore, this palette comes in a rock'n'roll, collage-of-photo style of packaging that we're already loving, and the must-see places photographed in the box will make you want to leave for a trip.
From the purple "Guilt Trip" to the frosted green "Big Sky," this palette is ready to go wherever you're going.
Beauty News June – Beauty Bakerie "Milk & Honey" Palette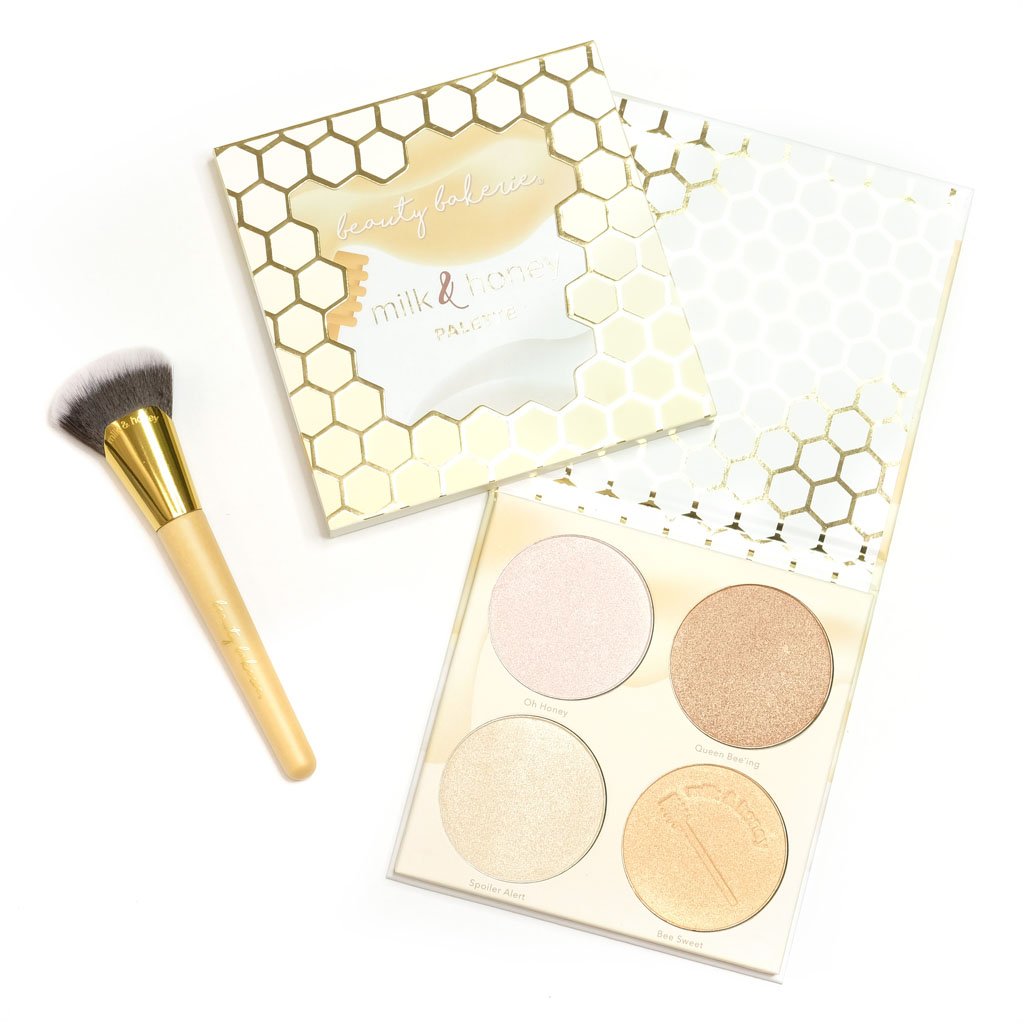 This lovely highlighter palette, with a buttery texture and a 100% cruelty-free and vegan formula, is something we immediately fell in love with. The bright and beehive-inspired packaging is really nice and the four shades, from a shimmery cool pink to a bright golden, are flattery for every skin type and complexion.
"Oh Honey" is pink with cool glitters, "Queen Bee'ing" is a warm shimmery cocoa, "Spoiler Alert" a glittery nude and "Bee Sweet" is a vibrant golden that looks almost orange-y. All the shades are buildable and highly pigmented, to get that extra-kick of shimmer we all look for in summer.
The palette (and the coordinated Milk & Honey Bakeware brush) is due to be released on June 14th.

____________
Beauty News

KEEP YOUR EYES ON
____________
Petal Infused Lip Oil, Darphin
Launching: Out now
Pretty Youth Glow Filter, Charlotte Tilbury
Launching: Out now
Cloud Paint in Storm, Glossier
Launching: Out now
Hello Happy Foundation, Benefit Cosmetics
Launching: Out now