There are two things in particular that lately have made us reflect on the topic of multitasking products. One is the approaching of summer and the other is the rising trend in the world of the beauty industry, which is beginning to tell us that, simple is better, less is better. As much as we love to buy a thousand new products, to be updated on everything, this concept turns out to be true. And in our minds, it begins to acquire a little more charm.
So, let's start talking about summer. Whether it's a nice airy warm weather or the crazy hot of July/August, we must admit: the makeup we can bear is less and less and we are always looking for fast products, just the time to apply them and get back under the air conditioning (or the fan). In summer there is a desire for simplicity, freckles, a more golden color on the skin and textures that are no longer powdery. A beauty look that also reflects the freshness of the clothes we wear and the freedom to have more time for ourselves. Beware, this does not mean not taking the right time to pamper yourself with a bit of makeup, it's just a different way of doing it.
The second reason for this trend that we are loving very much, it's precisely because of the cosmetic companies, which are continuously showing us collections that seem to be all capsule collections or brands that since their birth and for years on sell (with great success) just one type of product. An example is Jillian Dempsey who, with her lid tint, has created a myth. Or the Vintner's Daughter skincare brand that for five years has produced (and is still producing) a unique serum oil of all natural ingredients which has become part of the skincare routine of beauty gurus like Gwyneth Paltrow. There are many brands that are adopting this philosophy. But what are the products we tried and tested? Those that made us fall in love at first sight but that we loved even after one month from the first application (and that surely we will buy again once finished)?
In addition, all the products listed here have at least three different uses. And the beauty of multitasking is that it can be found in products that are apparently not labeled as such. Ready?!
Multitasking Makeup
Fenty Beauty by Rihanna – Match Stix in RIDIIIC (24 €)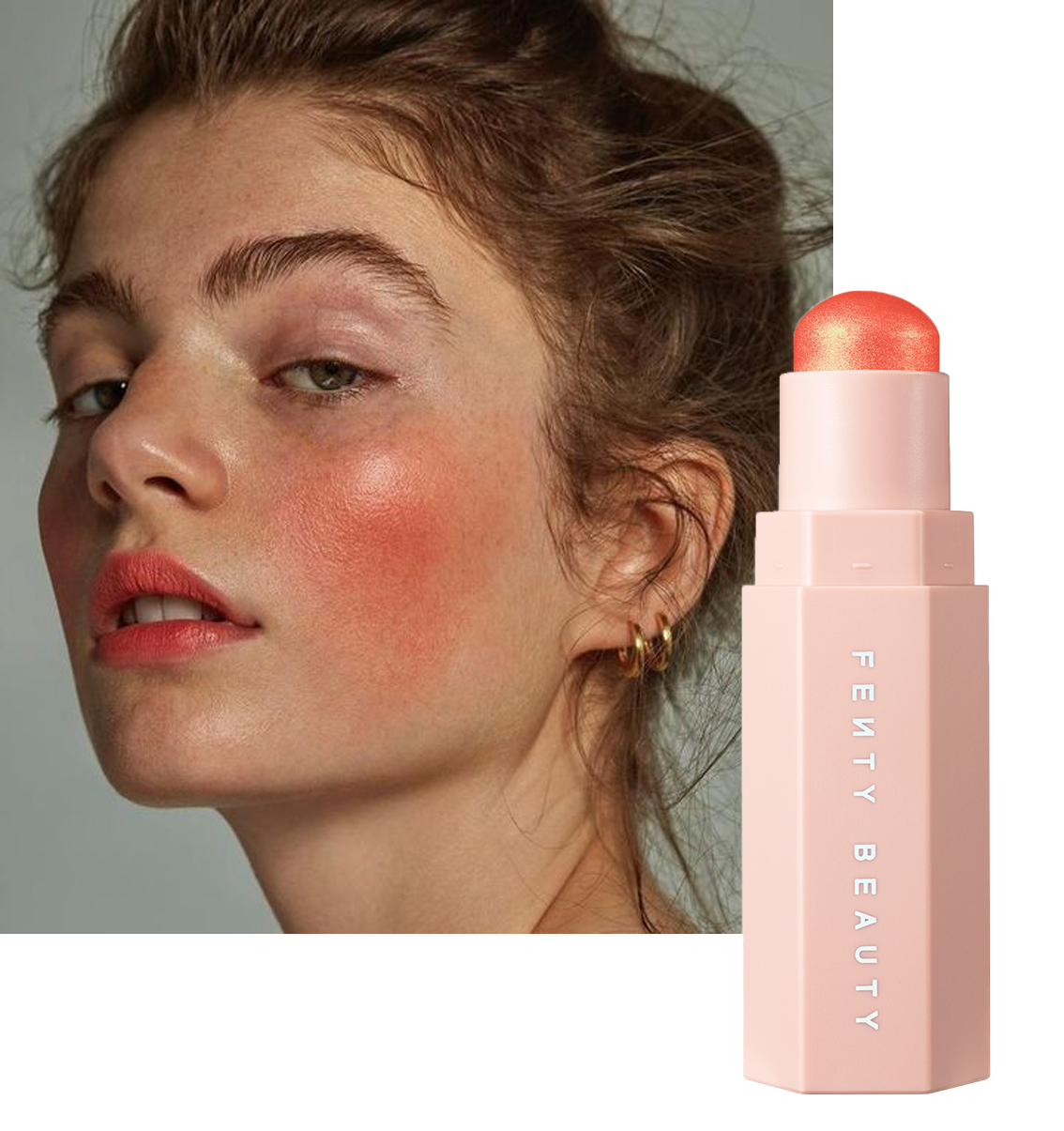 That Fenty Beauty is a cult brand in the beauty world is clear. It was clear from the very first moment. Among all its innovative products, perhaps the most multi-purpose and the one for which we were starstruck, is the Match Stick. Not all colors are multipurpose, certainly, Confetti does not work for a good total look. We have tested different shades and for now, what we liked best is RIDIIIC, a red-orange with gold reflections.
Use it, even directly from the stick, on the cheeks, for a wonderful blush with red-orange tones and lots of gold reflections. It changes almost immediately the appearance of each look, making it look modern and fresh. But it would not be on our list if it couldn't be used also as a lipstick and on the eyes as an eyeshadow. On both, the technique changes a bit: instead of applying the stick directly on the skin, massage the product on the palm of your hand, to make it creamier and less "dry", apply it with your fingers on the lips and on the eyelid, to have that Riri wash of color, but that is 100% wearable. For a more intense color, apply a second thin layer directly from the stick. We adore this look. It will never seem like the same color because the nuances, so multifaceted, adapt differently to the various surfaces of the skin. A touch of mascara, an eyebrow gel and you will be ready to go out.
Multitasking Makeup
Milk Beauty – Highlighter in LIT (24 $)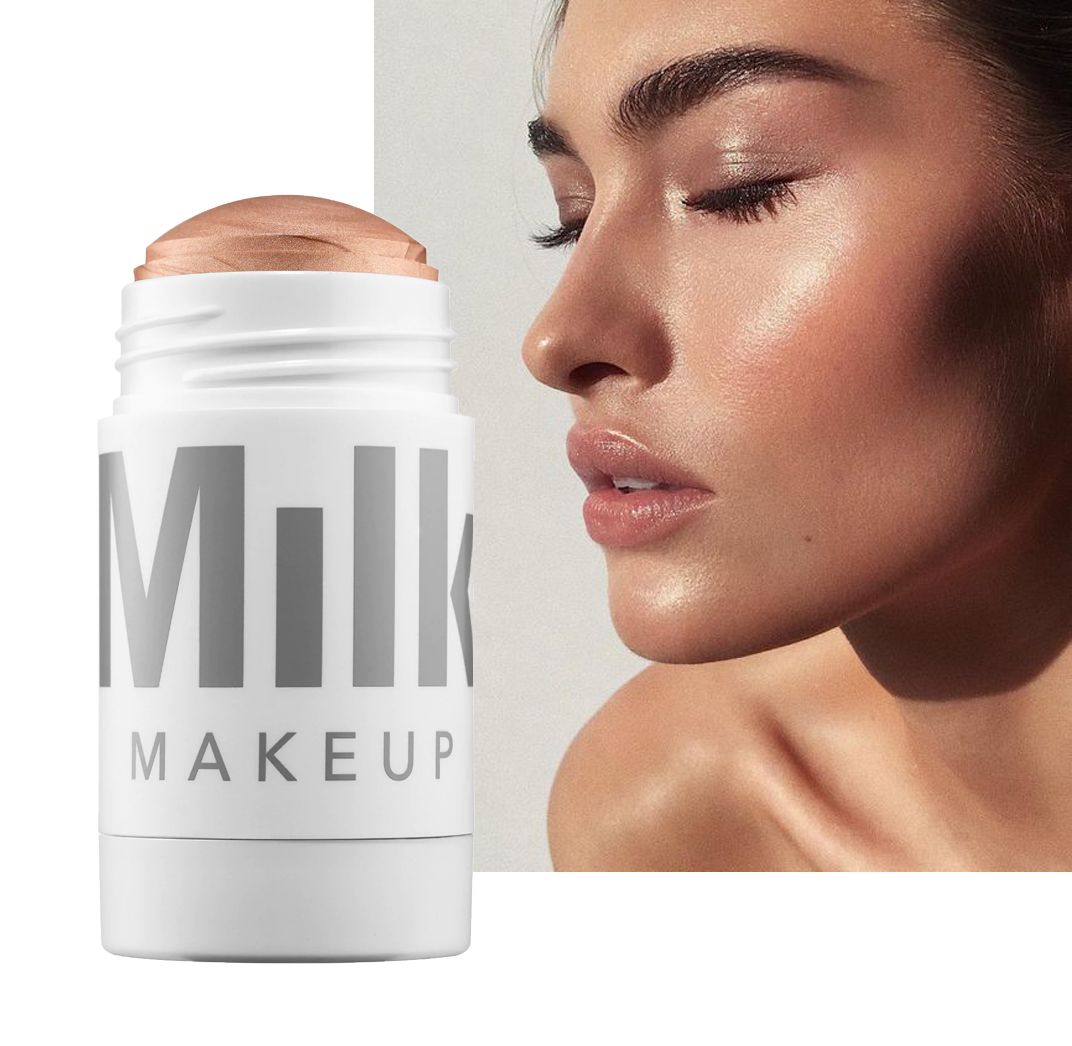 Ok, it's a stick highlighter, but he's not like many others. It has a wonderful creamy texture, blends with the skin and gives a luminous effect on the whole face. We have tested it in three different ways: as a primer, before foundation, applied lightly on the whole face and then blended with a brush to lighten the effect (it doesn't have glitters); the second use is like an eyeshadow, bronze with a golden opalescence. To make it more intense, since the effect tends to be light and radiant, take a little bit of product with your fingertips and create more layers on the eyelid. It's not a super long-lasting product so maybe the most radiant effect will fade but it will leave a beautiful brightness, like having a bit of gloss, an editorial/lived in effect. If you are afraid that it could crease, apply it only on the inside corner to make the eye look bigger. Last use? As a highlighter, of course. Apply it directly from the stick on the cheeks, forehead, nose, cupid arch, temples. In short, we are madly in love with it. Another positive thing about the product? We're speaking about 28 gr of product, when usually highlighter and blush sticks are around 7gr.
Multitasking Makeup
Estee Lauder – Soft Glow from Poppy Sauvage Collection (28 €)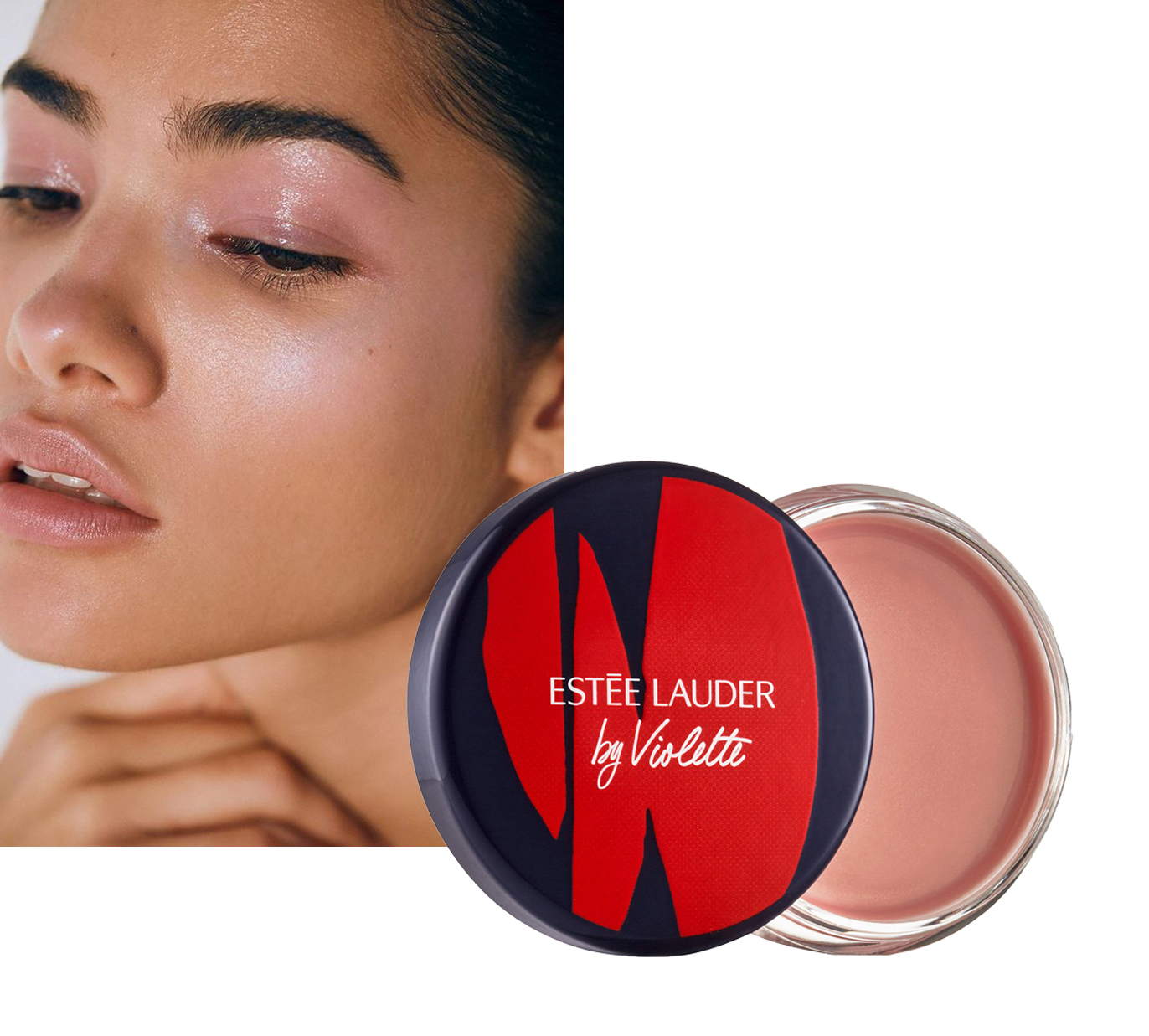 When Violette, Youtuber and Makeup artist, but now also Estee Lauder's Global Beauty Director, makes a collection, we know with absolute certainty that it will be a success. Why? There are few people (see Lucia Pica) who in the makeup industry think of color in a totally new way every time, modern but at the same time sophisticated. She is one of those. She created a collection that revolves around the color of poppies and that, as we expected from the queen of multitasking, has products that can be used in unexpected and intelligent ways.
One of the products, sold out in the United States in a few days, is called Soft Glow. A cream, similar to a gloss, with a delicate and luminous texture that has a pink-y tint and that can be applied on cheeks, lips, eyelids, under the eyebrows (everywhere) for a light touch of light without glitter, opalescence or metallic finish. As Violette says, it adds texture to your skin.
Multitasking Makeup
Stila – Convertible Color in Peony (18 €)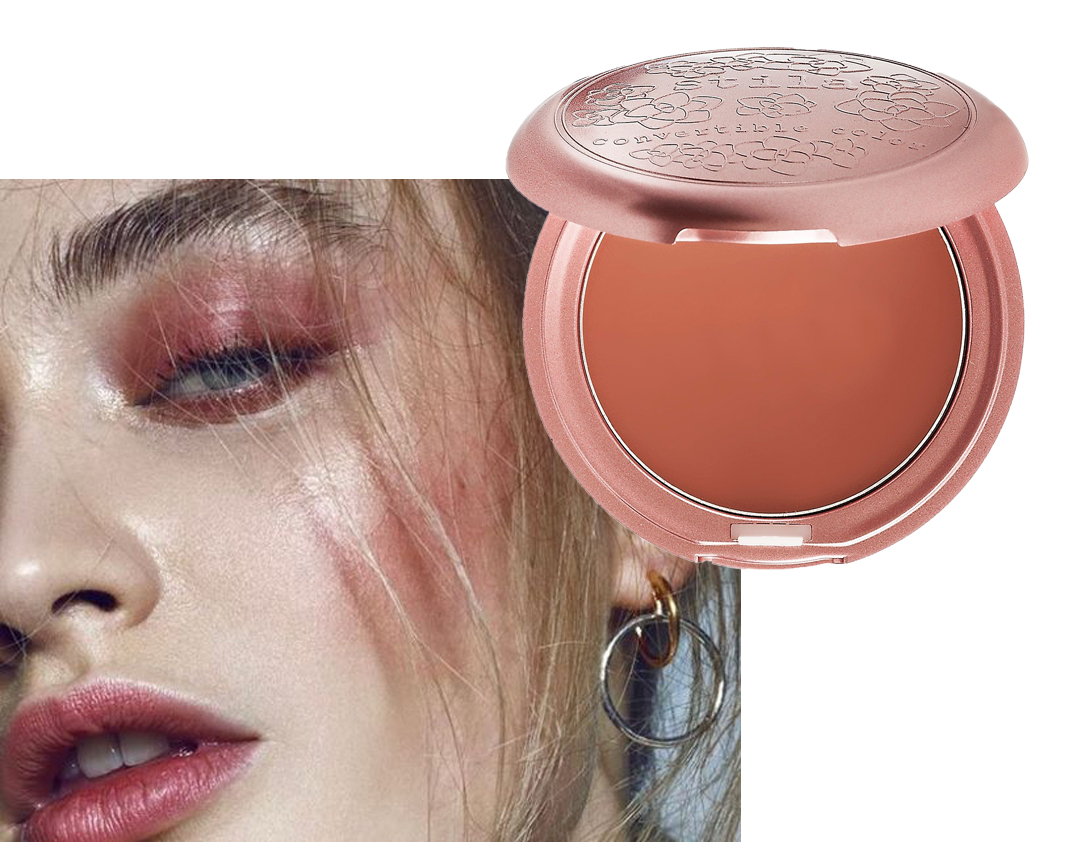 We never deny a little pink in our lives (and on our face). This mauve pink may look like a boring color, but, actually, it adapts to almost every complexion and is one of the most versatile products we have ever tried and, above all, despite being creamy, it manages to be long lasting, summer and winter proof. It resists every temperature and, unlike the most multipurpose products, it's completely matte. It can be applied on the eyelids as a light touch of color, on the lips like a bold lipstick and on the cheeks. Very easy to apply, simply with your fingers. It is one of the favorite products of many makeup artists because of its versatility and its intense color performance.
Multitasking Makeup
Glossier – Lidstar in Moon (18 $)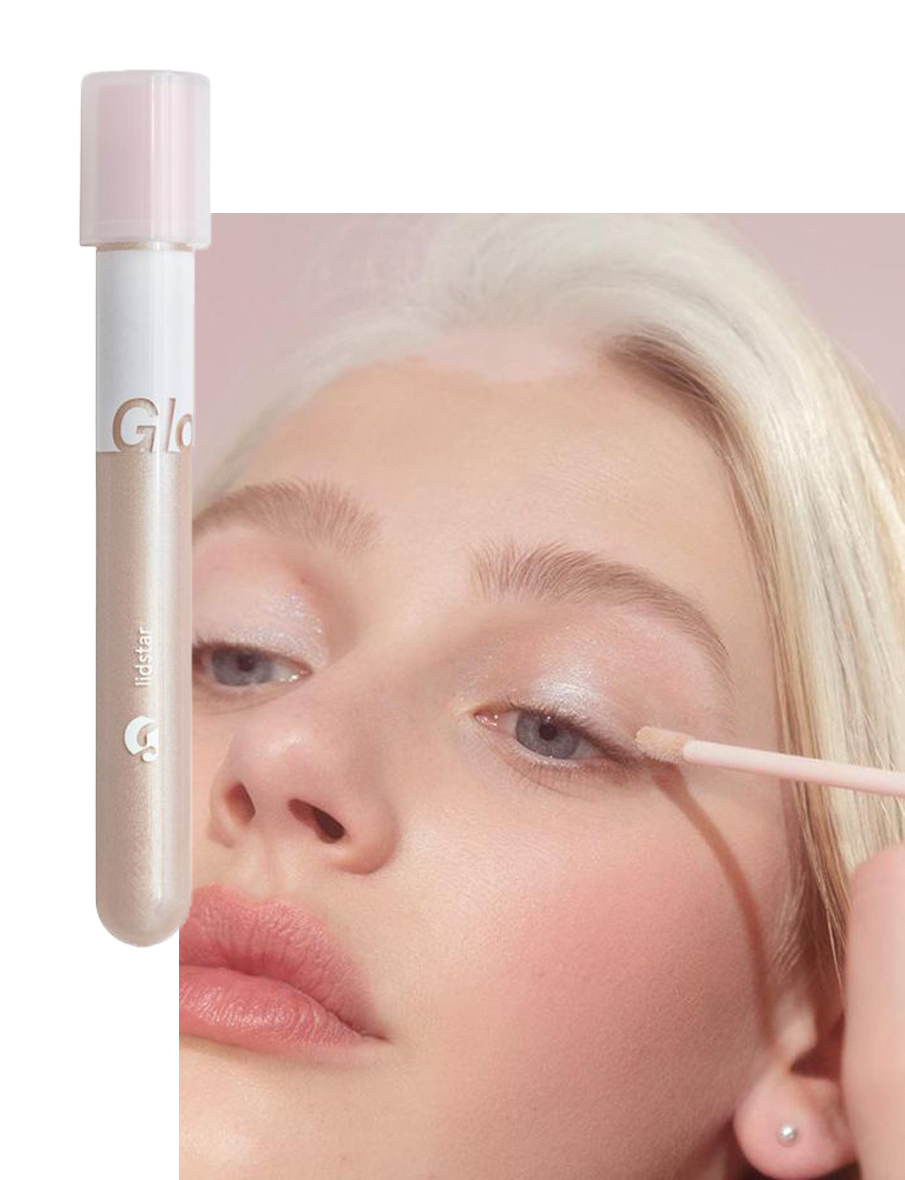 If Violet is the queen of multitasking makeup, Glossier is the brand King of simplicity. It has launched this product some months ago: their first eyeshadows, worn by Beyoncé (among many) on the red carpet and it has immediately created an incredible hype. Lidstars are liquid eyeshadows that are a light veil of brightness and color and that are truly unique on their kind. They are long lasting and, also with the darker colors, the pigments blend to create that veil of color that changes reflection every time you move under the light. This particular shade, Moon, is a very delicate champagne with white pigments. Perfect to apply, as usual, as an eyeshadow, but you can also use it as a highlighter on the cheeks, nose and, if you want to experiment, as a topcoat for your lipstick, in the center. For those who love a bright ombré lips.
Multitasking Makeup
Make Beauty – Dew Pot in Bronze (16$)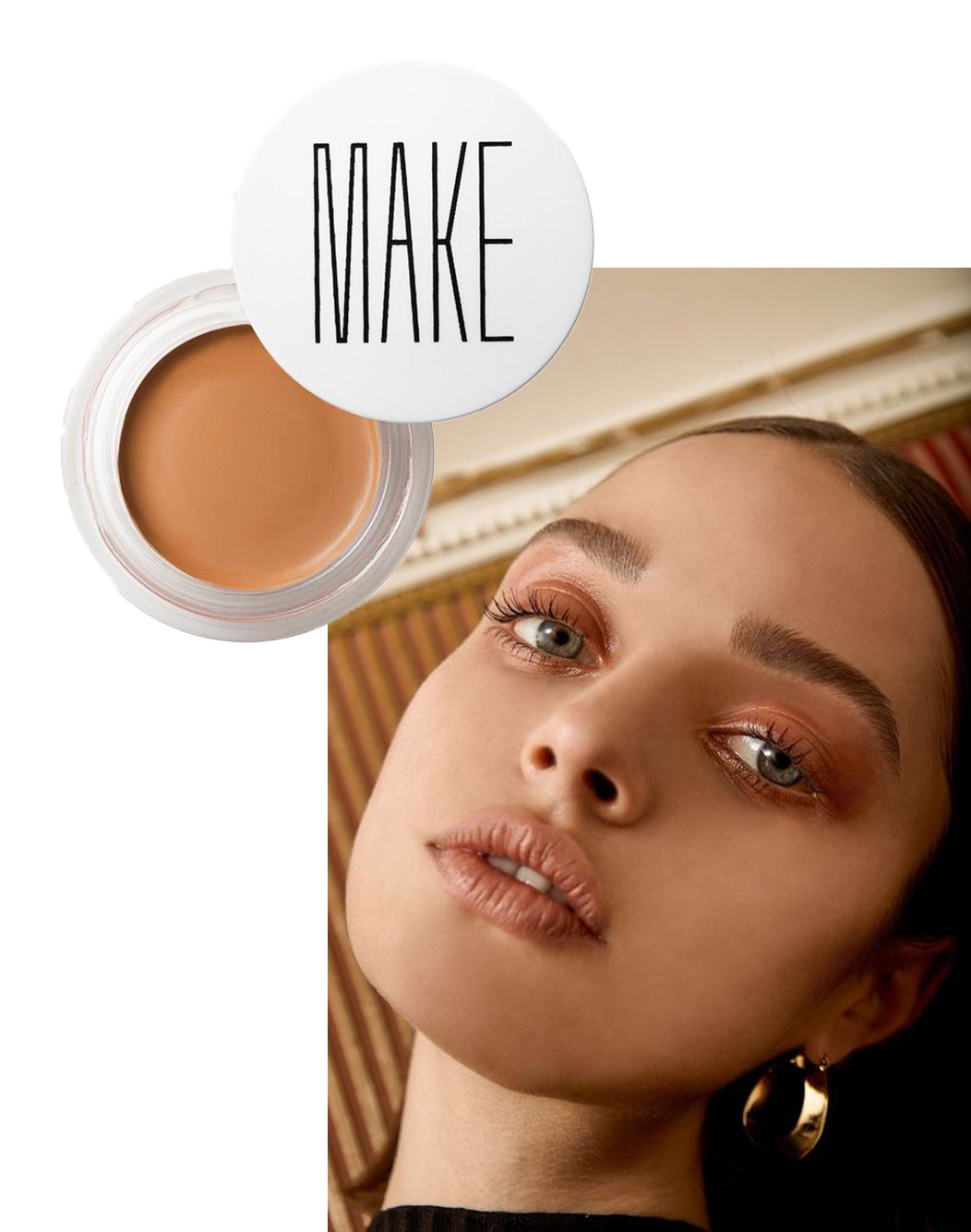 This brand was a great discovery for us. An independent brand that has brought us a series of surprises that we have loved. From the Face Gloss to these creamy products that, in addition to being used in various parts of the face, have a magical component. The product, heated in different areas of the face, appears in a different color, because it adapts to the skin's pH, to its warmth. On the cheeks, then, it will become a beautiful bronze color that warms the face, while on the eyes or lips it will acquire rosier, mauve or orange shades, depending on your skin. In short, a truly universal product.
Multitasking Makeup
Fenty Beauty by Rihanna – Killawatt Foil in Mimosa Sunrise and Sangria Sunset (34,90 €)

Yes, another Fenty Beauty product, we know. We wanted to include in this list a powder product that was multitasking, but it is a difficult mission, especially to find powders that are suitable for different parts of the face. And, as summer is approaching, what would be a more summery product, fresh and new on the market that this duo made of orange and purple highlighters? In addition to its resemblance to the colors of a sunset on the beach, this product (with a new formulation) is perfect to be used as a blush, a highlighter for darker skins and for those that are lighter but slightly bronzed from the sun, the gold/orange is a bomb. Not to mention the fact that, being even more pigmented, they are also perfect eyeshadows for a beautiful sunset look. Lips? Use it as a topcoat of your coral or purple lipstick.
Multitasking Makeup
Vintner's Daughter – Active Botanical Serum (185 $)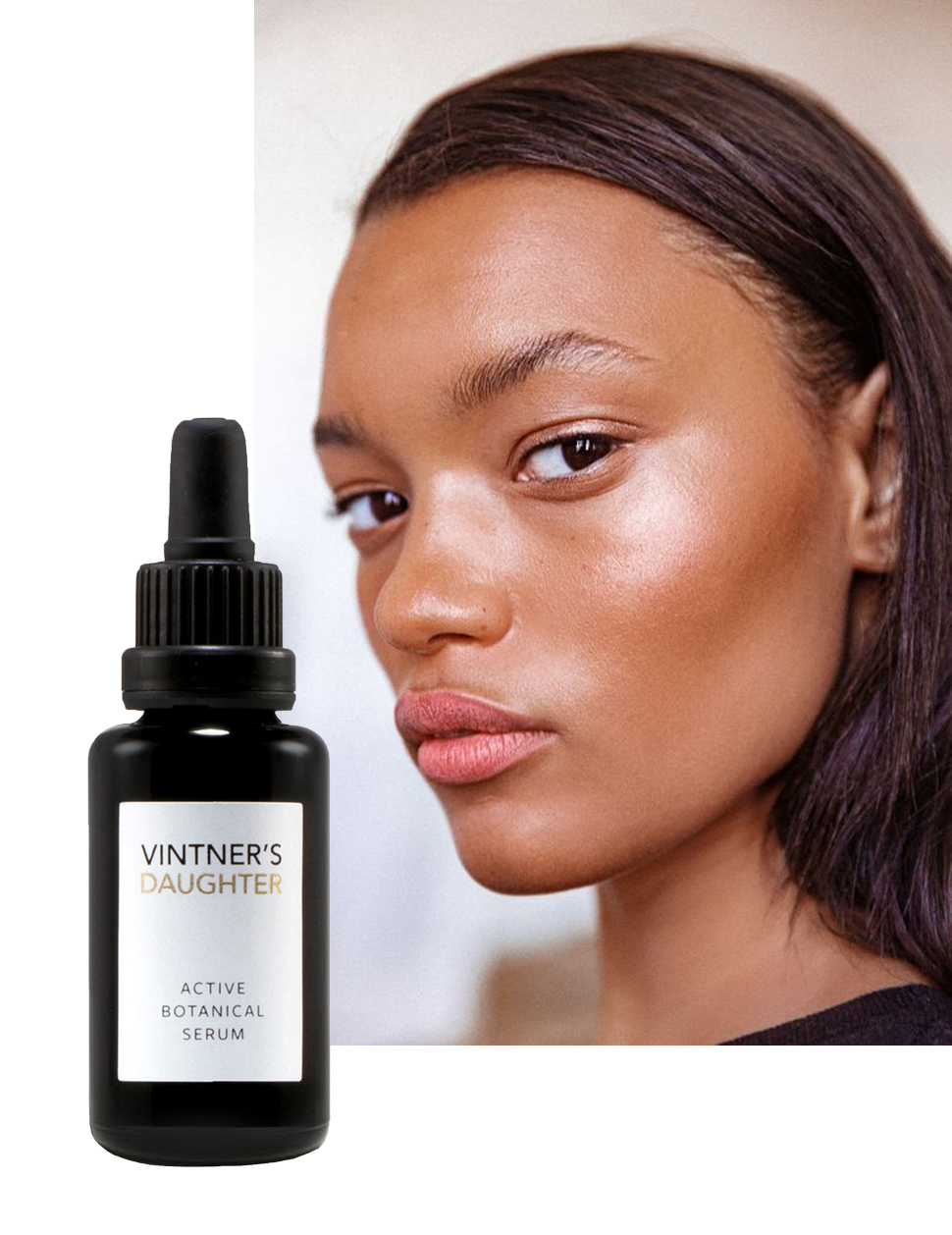 Didn't you think that a skincare product could be multipurpose? Well, it can be. Vintner's Daughter oil serum is a 100% natural concentrate of ingredients that awaken the skin and give it a more plumped look. In the evening, before going to bed and in the morning, after putting your face cream, apply 6 to 7 drops of the serum on your hands, warm it and apply tapping it on the face. The perfume will inebriate you and your skin simply won't live without it anymore.
But, if we really want to be honest, we also use it as a light primer before foundation, even skipping the moisturizer, and we apply it also around the eye zone. Being a natural product, it can also be applied in the most delicate areas of the face and acts as a perfect primer for the concealer, moisturizing the eye zone very well and reducing the risk of creasing. Last use? On the makeup, like a sort of highlighter and to refresh your makeup look. But it's not really its last use and, for this advice, we have to thank Jennifer Lopez, who religiously uses it every day: on the shoulders and on the arms. In summer, but not only, it will give you deep hydration, but also a luminous appearance.