Emilia Clarke MakeUp at the Critics, where she was nominated for Best Supporting Actor in the Drama Series "Game of Thrones".
The Artist
Jillian Dempsey
Celebrity makeup artist for Laura Mercier, famous for her celebrity red carpet looks and love for new trends, Jillian Dempsey is an amazing and curious personality; one of the most interesting, we might say, of today's beauty world. She values genuine beauty but, at the same time, loves to play with color, creating new and amazing looks using creativity, style and a careful artistic eye, like a painter.
What
Red Carpet Look for Emilia Clarke.
When
Critics Choice Awards at the Barker Hangar at the Santa Monica Airport, the 11th of January, 2018.
Inspiration
Dempsey noted that she loves working with Emilia and wanted her beauty look to define and highlight her natural beauty, not compete with it.
We can't but say that, surely, this mutual understanding is perfectly clear in the makeup, which results flawless but, at the same time, genuine and ideal for Emilia's personality.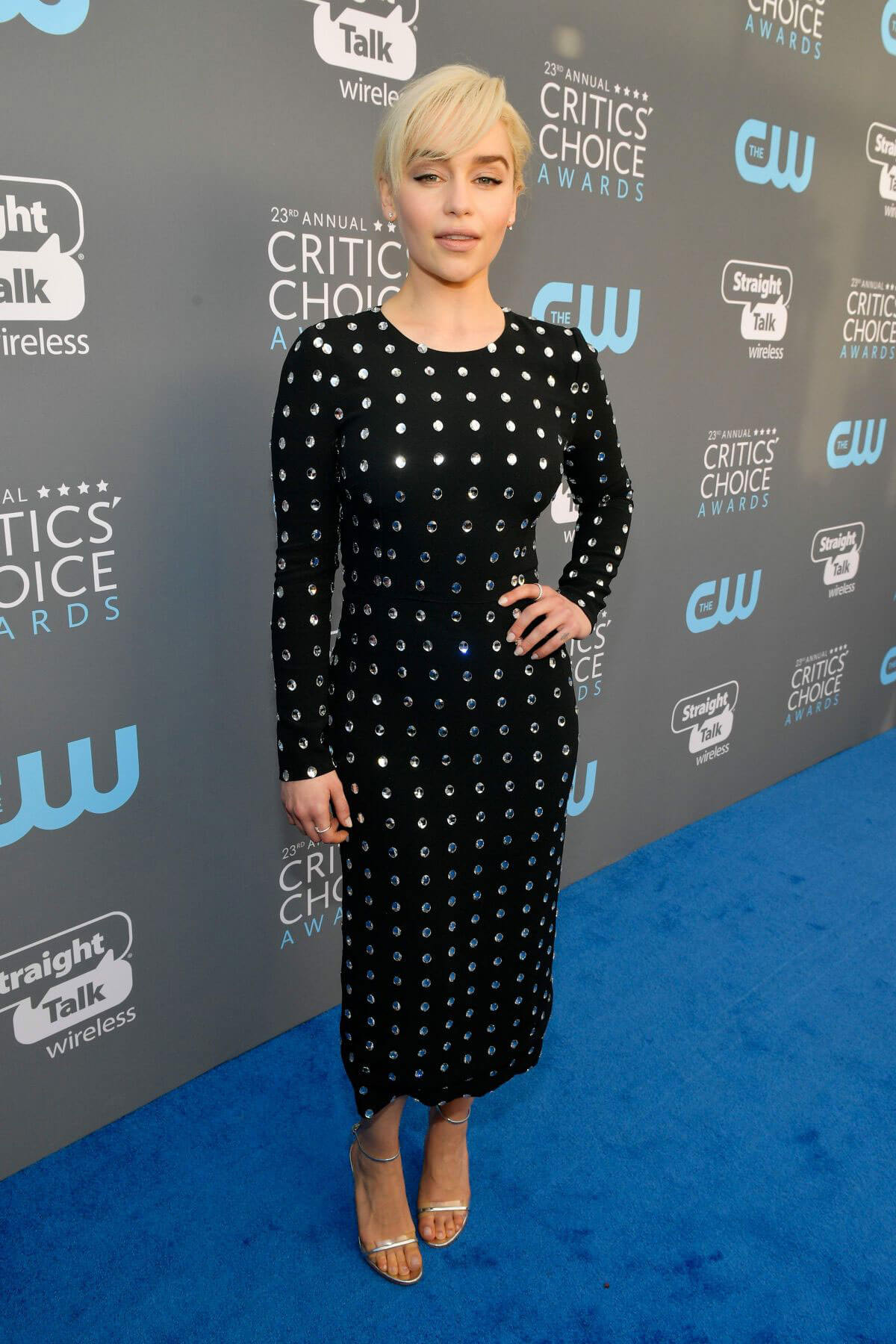 The Skin
Emilia Clarke MakeUp
Dempsey began by prepping Emilia's skin with Laura Mercier Infusion de Rose Nourishing Crème and her lips with Laura Mercier Infusion de Rose Nourishing Lip Balm.
To achieve the star's glowing complexion, Dempsey used a blend of Laura Mercier Flawless Fusion Ultra-Longwear Foundation in Ivory and in Cream, buffing in a delicate manner with a sponge to blend in the product and even the complexion.
Using a fan brush, she dusted Candleglow Concealer and Highlighter in Shade #1 on Emilia's upper cheek and set the face with Laura Mercier Translucent Loose Setting Powder.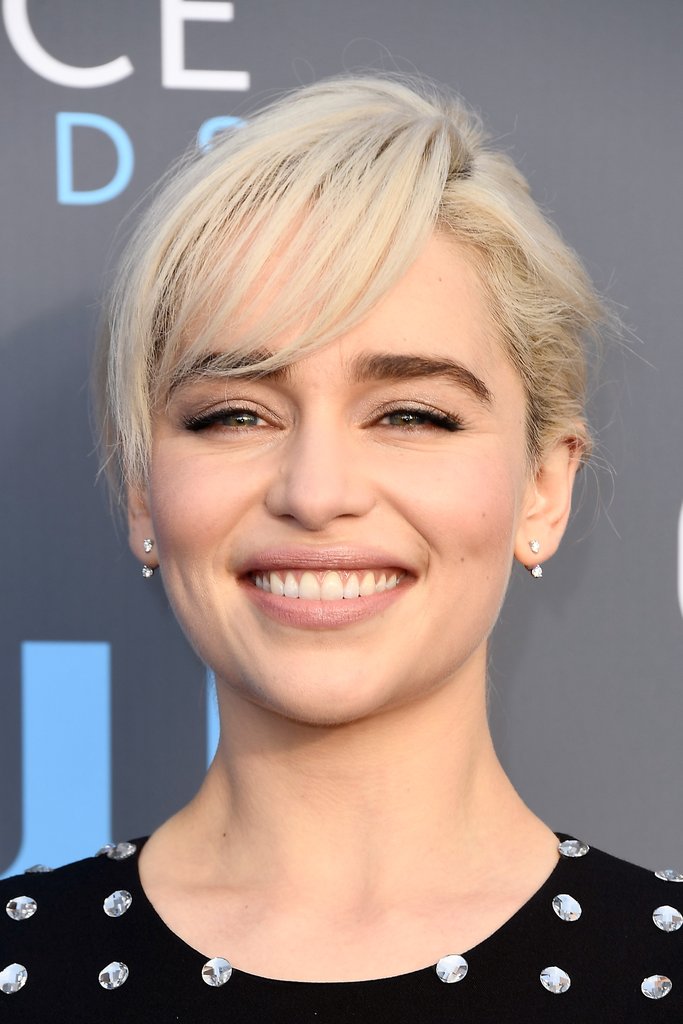 The Fragrance
Emilia Clarke MakeUp
Emilia's beauty look was pulled together with Dolce & Gabbana's The One EDT. The sensual fragrance, mixing amber and musky notes, was the perfect detail to further define Emilia's look that evening.
The Eyes
Emilia Clarke MakeUp

For a monochromic eye, Dempsey blended multiple shades of the Laura Mercier Caviar Stick Eye Colour in: Moonlight, Grey Pearl and Cocoa. She applied Moonlight and Grey Pearl across the top of Emilia's eyelid to create dimension, and then used a flat brush to feather Cocoa on the lower lash line. Dempsey noted that she loves using the Laura Mercier Caviar Stick Eye Colour because it will stay in place all night, which is surely an important feat for an award show.
To highlight Emilia stunning eyebrows, Jillian started by warming them up with Laura Mercier Eye Brow Pencil in Warm Brunette, then brushing out with a dry mascara wand. With the Laura Mercier Sketch & Intensify Pomade and Powder Brow Duo, she created the shape and finished with her must-have, Laura Mercier Eye Brow Gel- which is a product she uses herself!
After a swipe of Jillian Dempsey Jet Black Khôl Eye Liner to the waterline and an eyelash curl, Dempsey also applied a small amount of DHC Mascara Perfect Pro Double Protection with heavy stroke on the outside lashes.
The Lips
Emilia Clarke MakeUp
Dempsey wanted to create the "perfect, muted, matte pink" with a blend of new lipstick by Laura Mercier, Velour Extreme Matte Lipstick Vibe and Ruthless for the lips. She topped with Laura Mercier Velour Extreme Matte Lipstick in Respect and a swipe of custom matte-finish balm.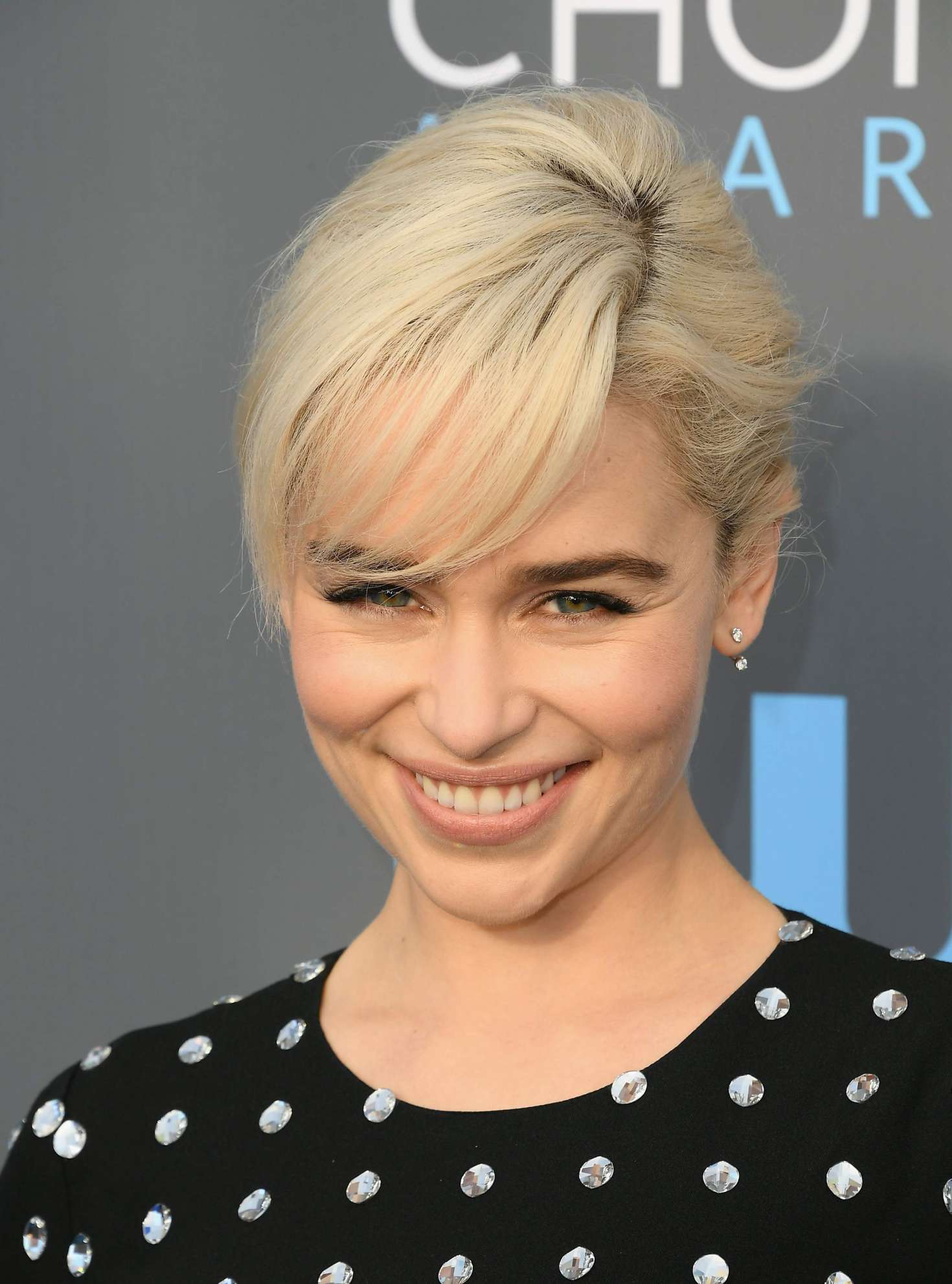 The Must-Haves
– Laura Mercier Infusion de Rose Nourishing Lip Balm
– Laura Mercier Velour Extreme Matte Lipstick
– Jillian Dempsey Jet Black Khôl Eye Liner
– Laura Mercier Caviar Stick Eye Colour
– Dolce & Gabbana's The One EDT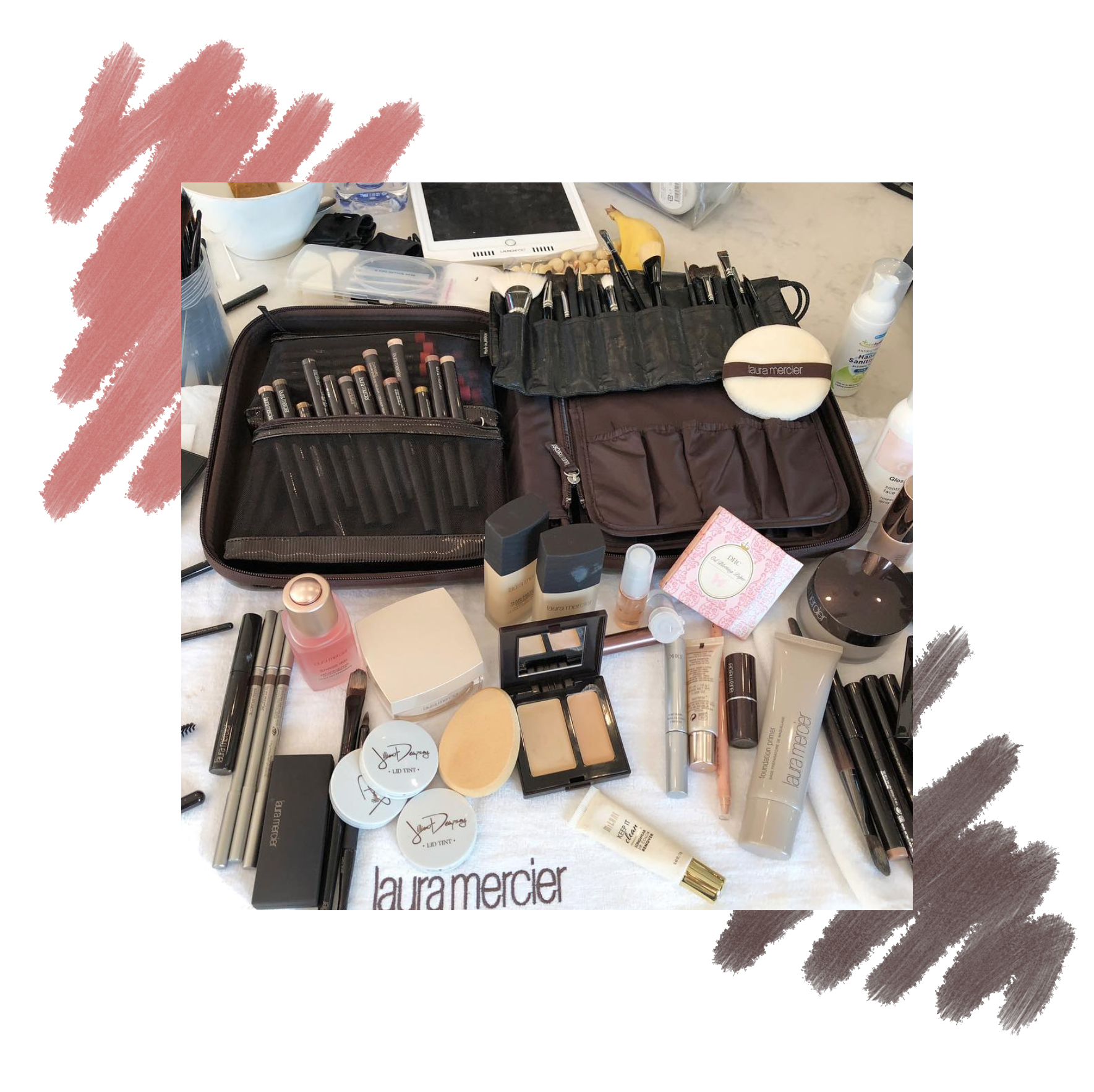 Your Beauty Secret to Share
To prep the skin, Dempsey heated up a small amount of the moisturizing crème between her thumbs and massaged into Emilia's skin to hydrate, Although it's always good to massage thoroughly the moisturizer, Jillian said also that it "allowed her natural glow to shine through."