The 91st Academy Awards are just around the corner, and just like every year, we cannot wait to find out who is going to take home the Golden statuette. Unlike other editions, this year everything still looks pretty unclear, even though there is an extremely loud buzz surrounding "Roma" with 10 nominations. And on this cue, if Alfonso Cuarón wins for Best Director it will be the 5th time in the last 6 years that a Mexican director wins this award ­– Cuarón was indeed the first of this cycle of wins with "Gravity." Besides the fact that "Roma" could be the First Foreign-Language Oscar Winner for Best Picture, it also marks another first: Yalitza Aparicio is the first indigenous woman ever to have been nominated for an Oscar, and is only the second Mexican to be nominated in the Best Actress category after Salma Hayek ("Frida"). "Black Panther" is the first superhero film to be nominated for Best Picture and it also earned Hannah Beachler a nomination for Best Production Design making her the first African-American to break into this category.
Since we still have to wait a bit to celebrate the 2019 winners, let's find out some of the Academy Awards records and firsts held by women.
Academy Awards Records – Hattie McDaniel
Our beloved Mammy from "Gone With the Wind" was the first Afro-American actor to win an Academy Award (1939). She won the Oscar for Best Supporting Actress.
In 2002, the actress was celebrated in the film "Beyond Tara, The Extraordinary Life of Hattie McDaniel" (2001), produced and directed by Madison D. Lacy and hosted by Whoopi Goldberg. This one-hour documentary depicted McDaniel's struggles and triumphs in the presence of racism and brutal adversity. The film won the 2002 Daytime Emmy Award for Outstanding Special Class Special.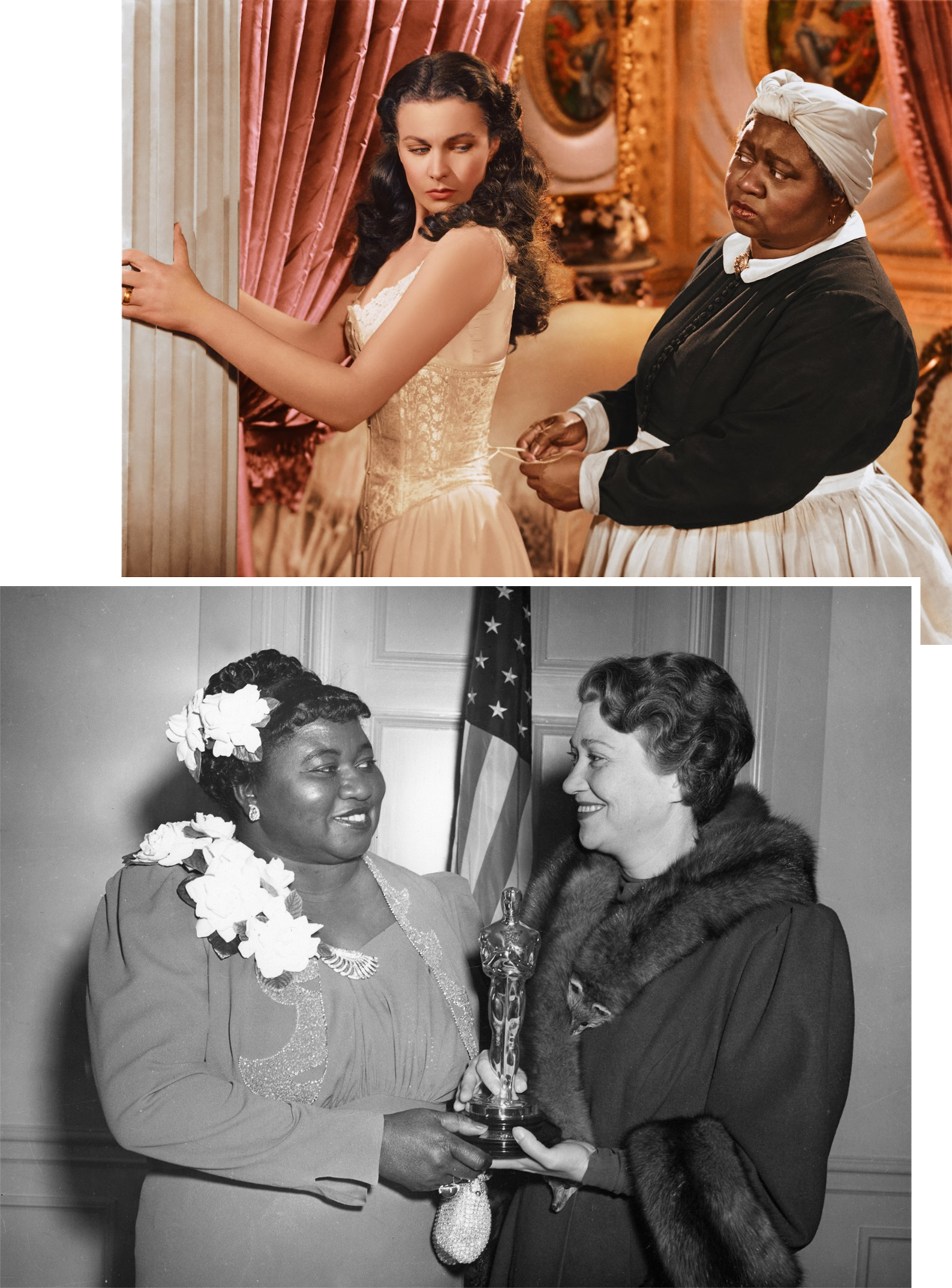 Academy Awards Records – Norma Shearer
This is an interesting first (and last) at the Oscars, Norma Shearer is the only person to have ever presented the Oscar to him/herself when she won the Academy for Best Actress for "The Divorcee." She is also the first to receive five Academy Award nominations for acting. One last curiosity, she and her brother Douglas Shearer are the first Oscar-winning siblings.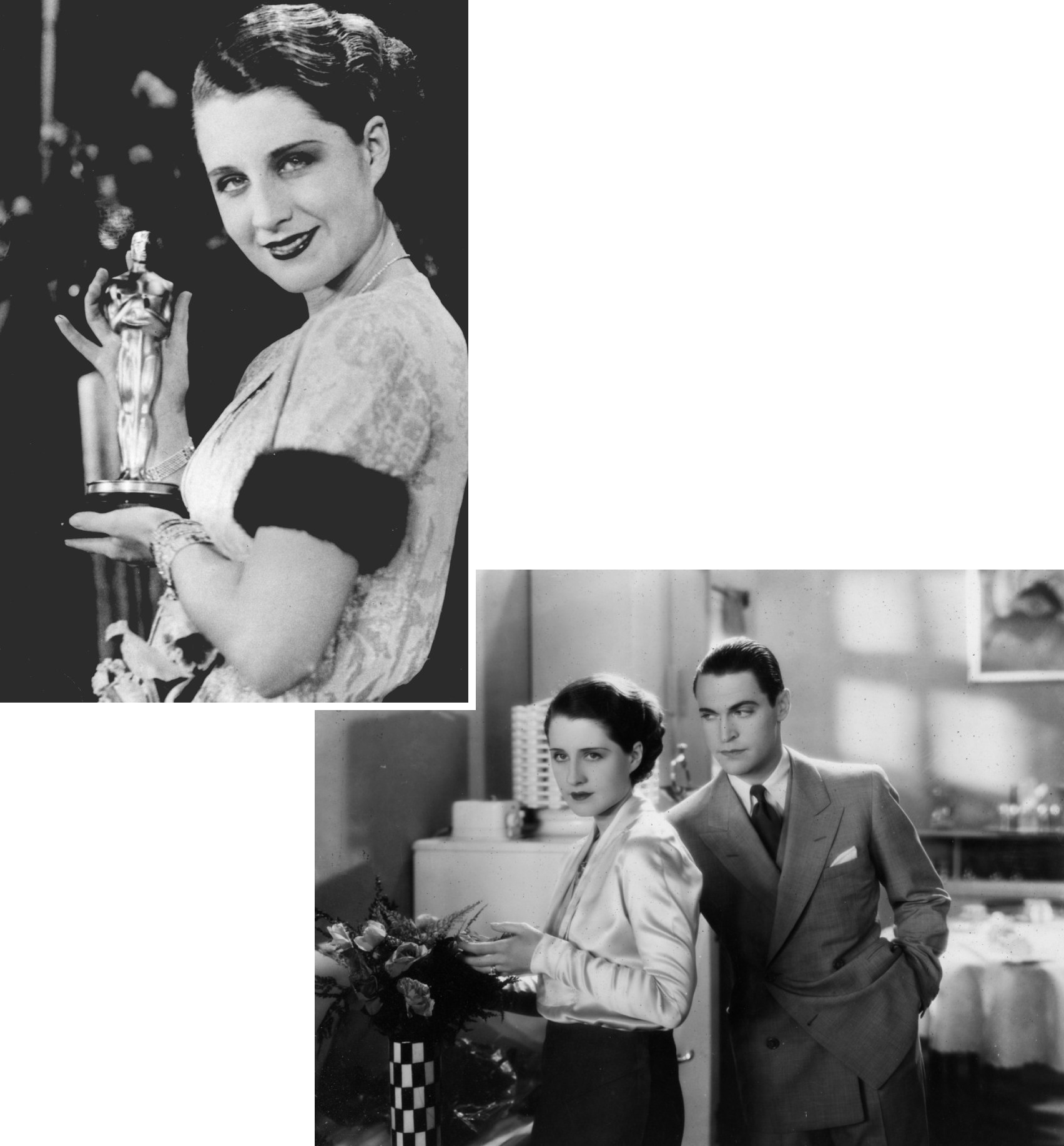 Academy Awards Records – Julia Phillips
With her husband Michael Phillips co-produced some of the most famous movies of the '70s such as "Taxi Driver," "Close Encounters of the Third Kind" and "The Sting;" for the latter, she won the Academy Award for Best Picture becoming the first female producer to win for Best Picture.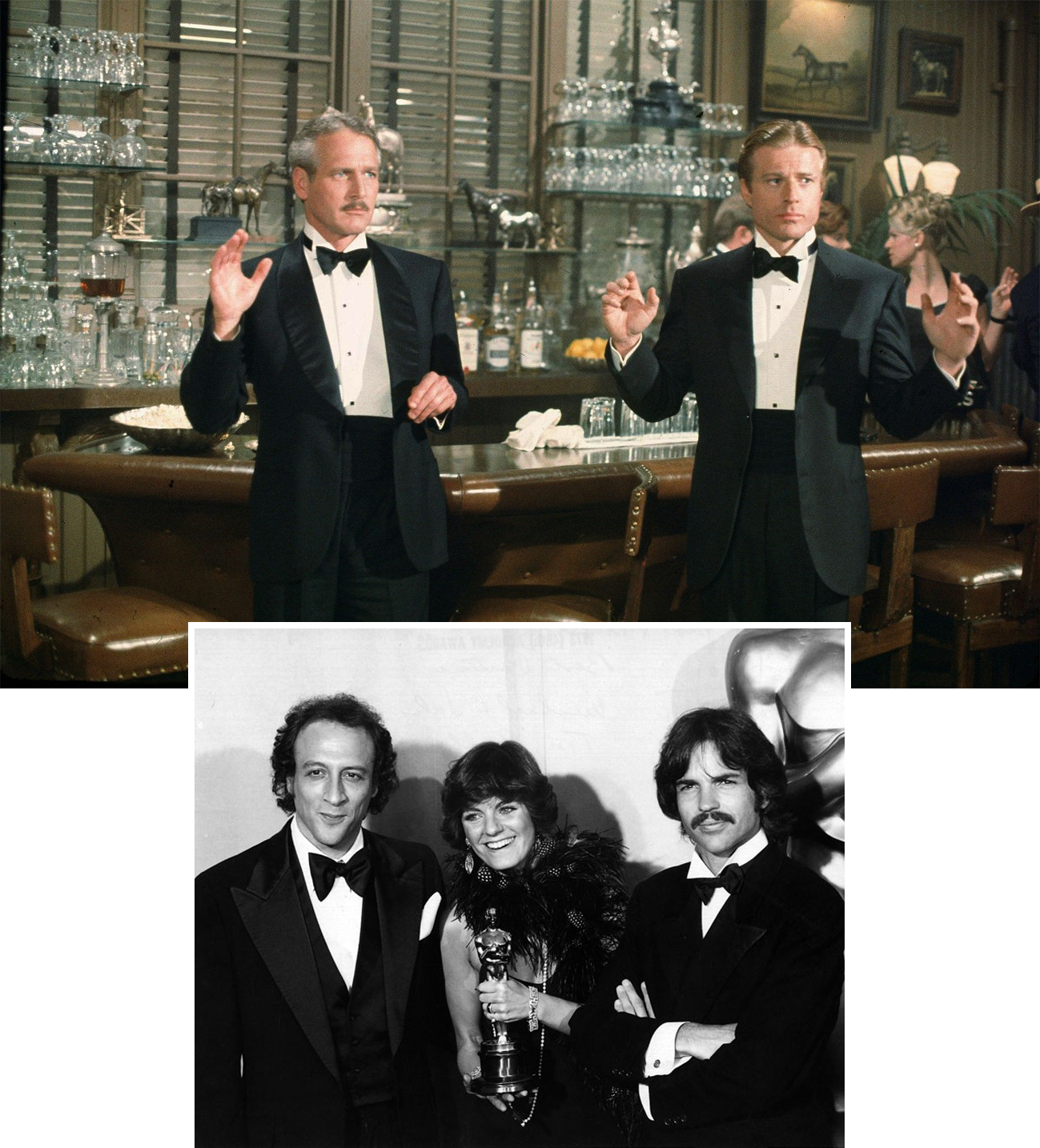 Academy Awards Records – Luise Rainer
Decades before Tom Hanks ("Philadelphia" and "Forrest Gump"), there was Luise Rainer. The German-American actress became the first performer to win two consecutive acting awards, for "The Great Ziegfeld" (1937) and "The Good Earth" (1938).
Academy Awards Records – Claudette Colbert
In 1935, Colbert became the first actor to star in three films nominated for Best Picture: "Cleopatra," "Imitation of Life," and "It Happened One Night." The latter film took the prize and she also won the Best Actress award for her role as the heiress Ellie Andrews for the same film.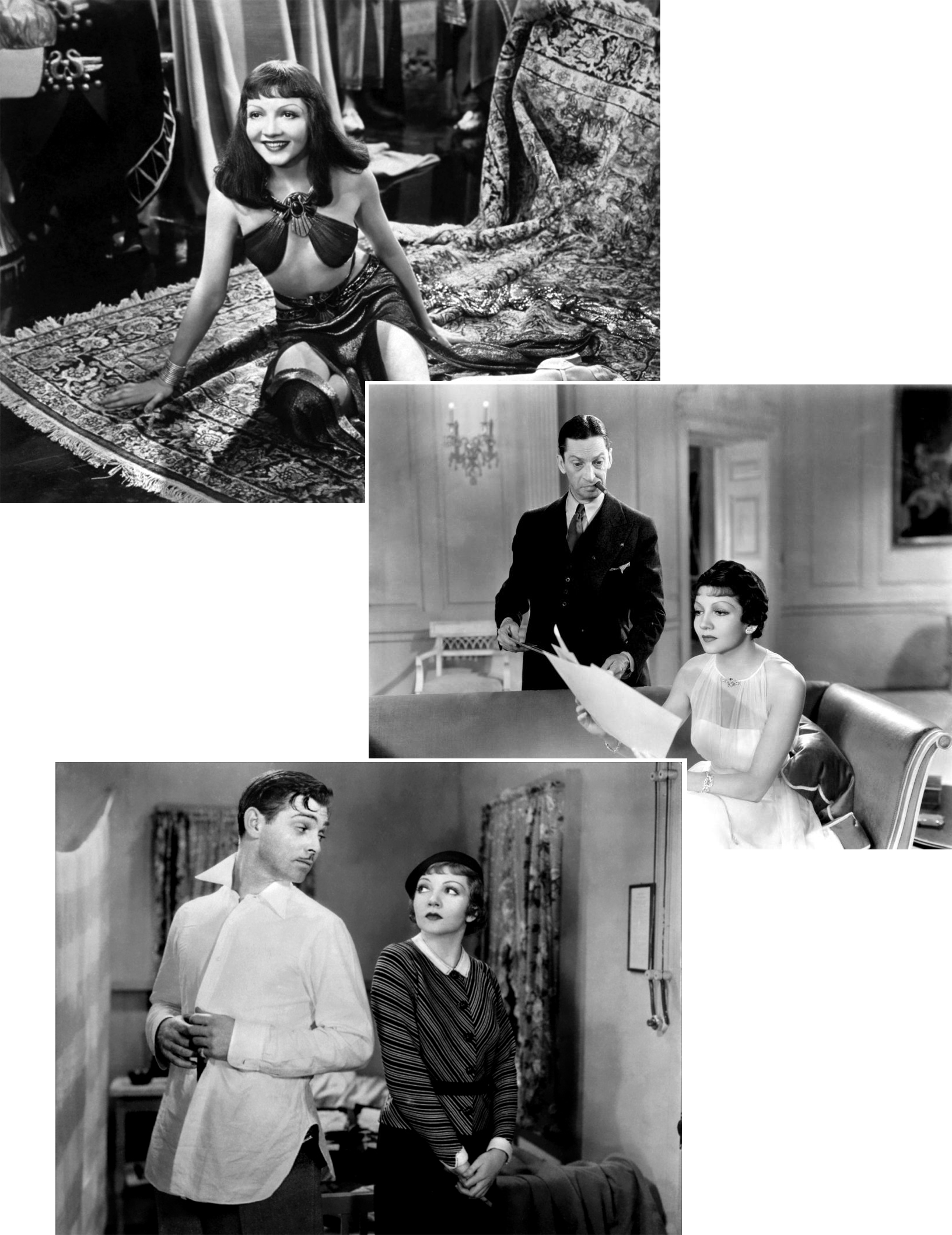 Academy Awards Records – Miyoshi Umeki
In 1957, Japanese-American actress Miyoshi Umeki became the first Asian entertainer to win an acting Oscar, picking up the statue for her role in "Sayonara." To this day, she is the only Asian actress ever to win Best Supporting Actress.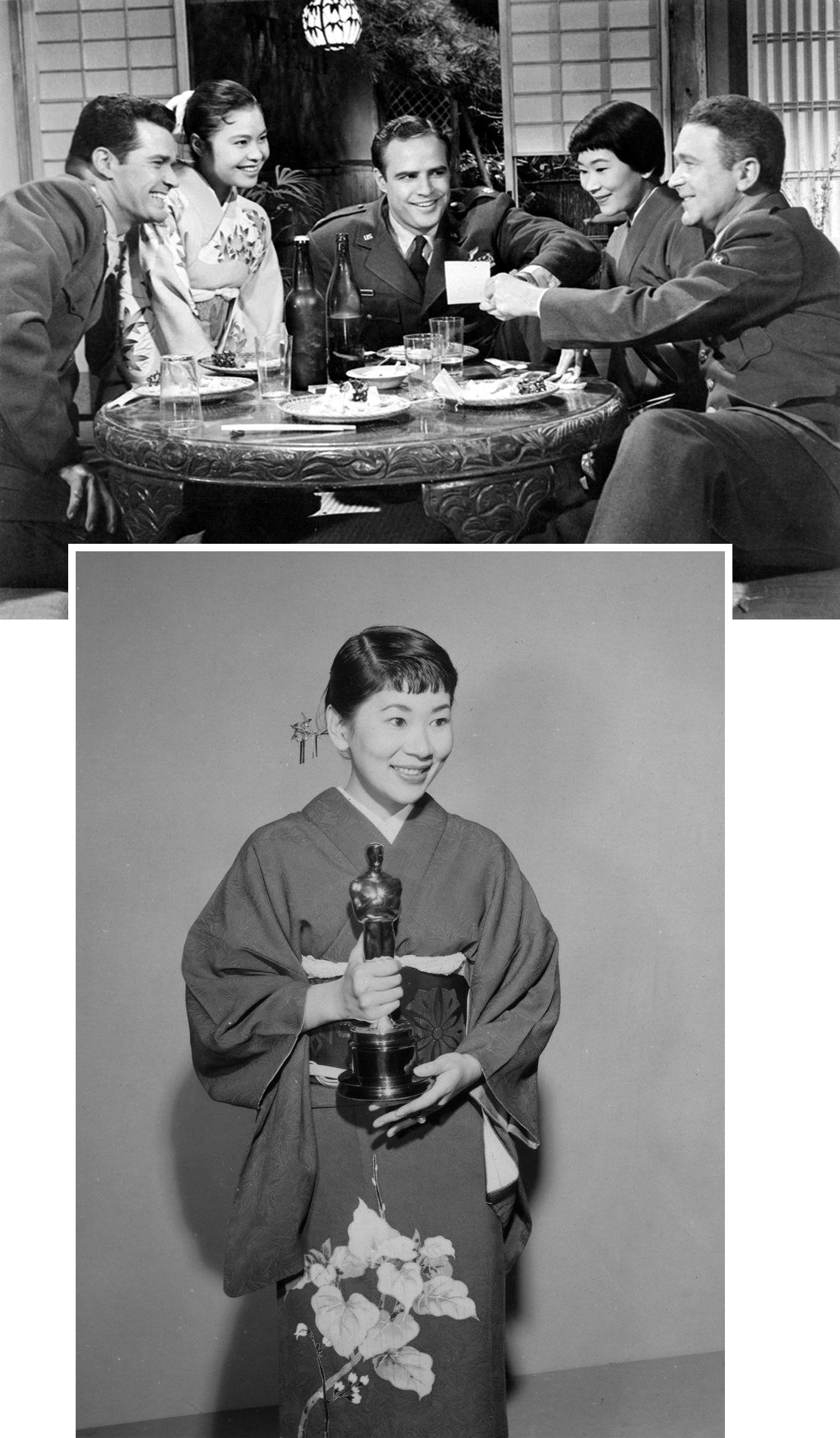 Academy Awards Records -Tatum O'Neal
She was the first child actor to win an Oscar (not counting Shirley Temple since her Oscar-win wasn't in a competitive category); O'Neal picked up a Best Supporting Actress award for her role in "Paper Moon" (alongside her father, Ryan O'Neal) at just 10 years old.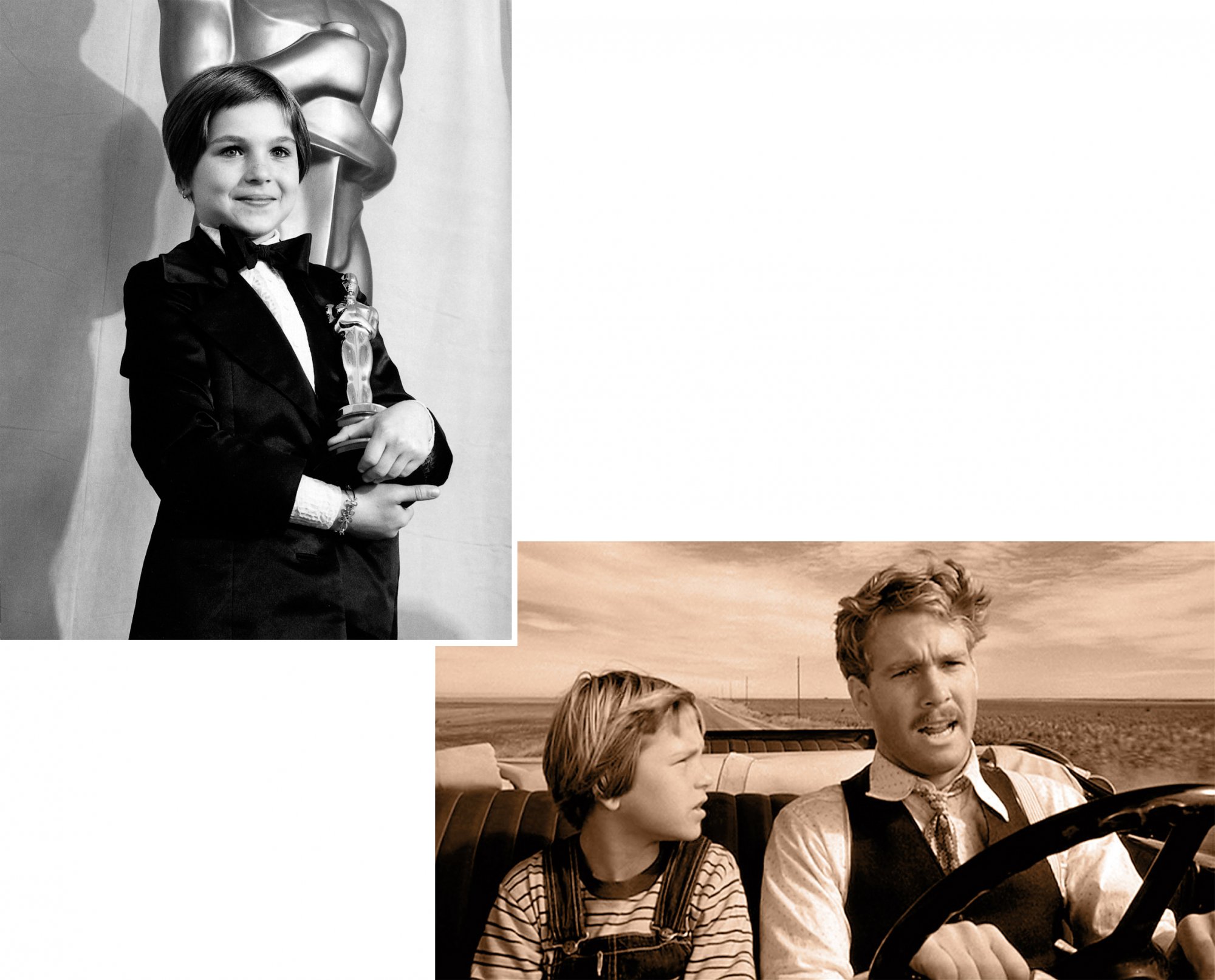 Academy Awards Records – Marlee Matlin
In 1987, Marlee Matlin became the first deaf performer to win an acting Oscar, thanks to her role in "Children of a Lesser God." It was her debut as an actress, what a way to start!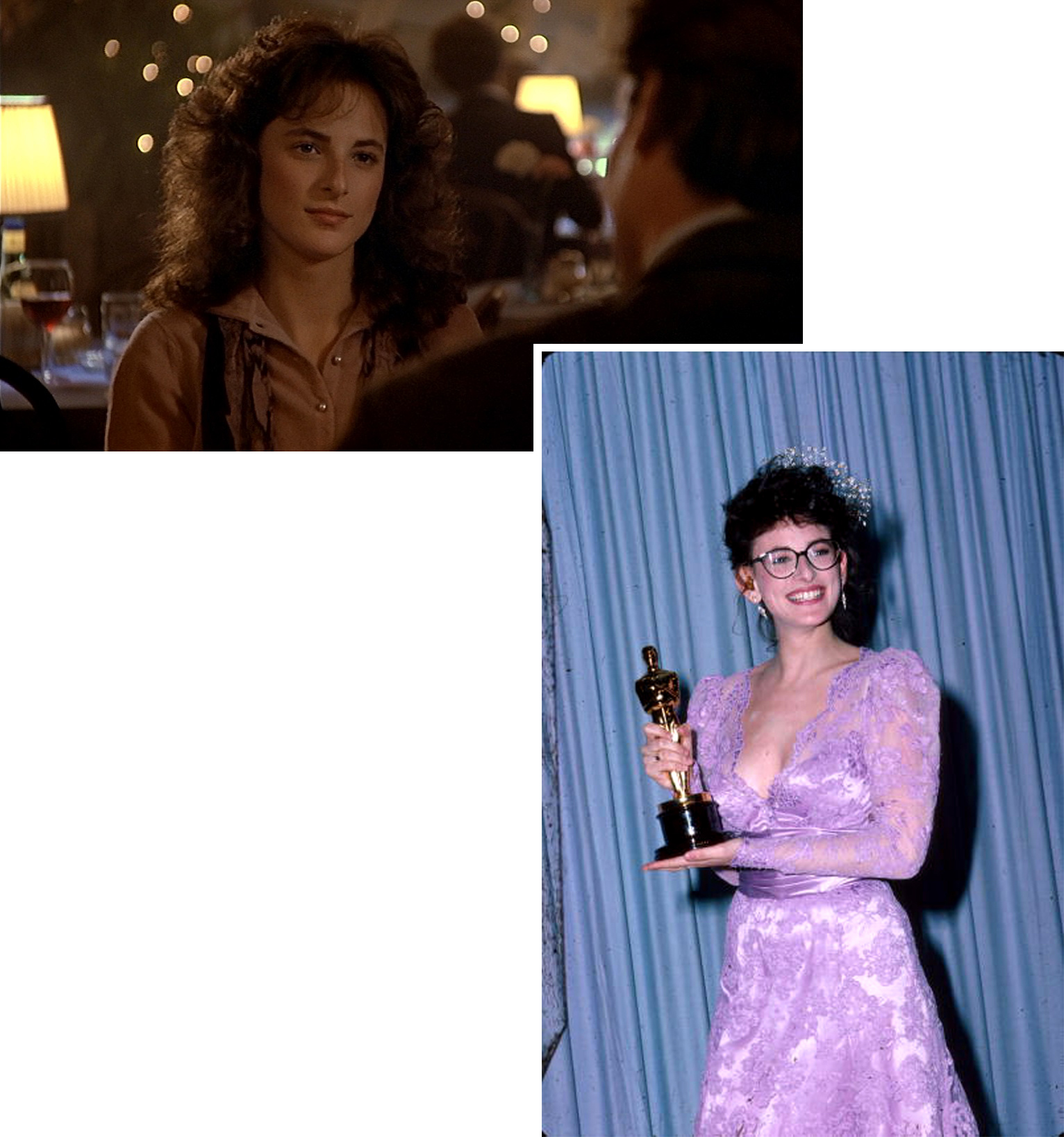 Academy Awards Records – Kathryn Bigelow
In 2010, Kathryn Bigelow became the first female filmmaker to win the Best Director award for her war movie "The Hurt Locker" (beating also her ex-husband James Cameron nominated for "Avatar"). After her win, no women received a nomination again for Best Director until last year, with Greta Gerwig nominated for her debut behind the camera with "Lady Bird."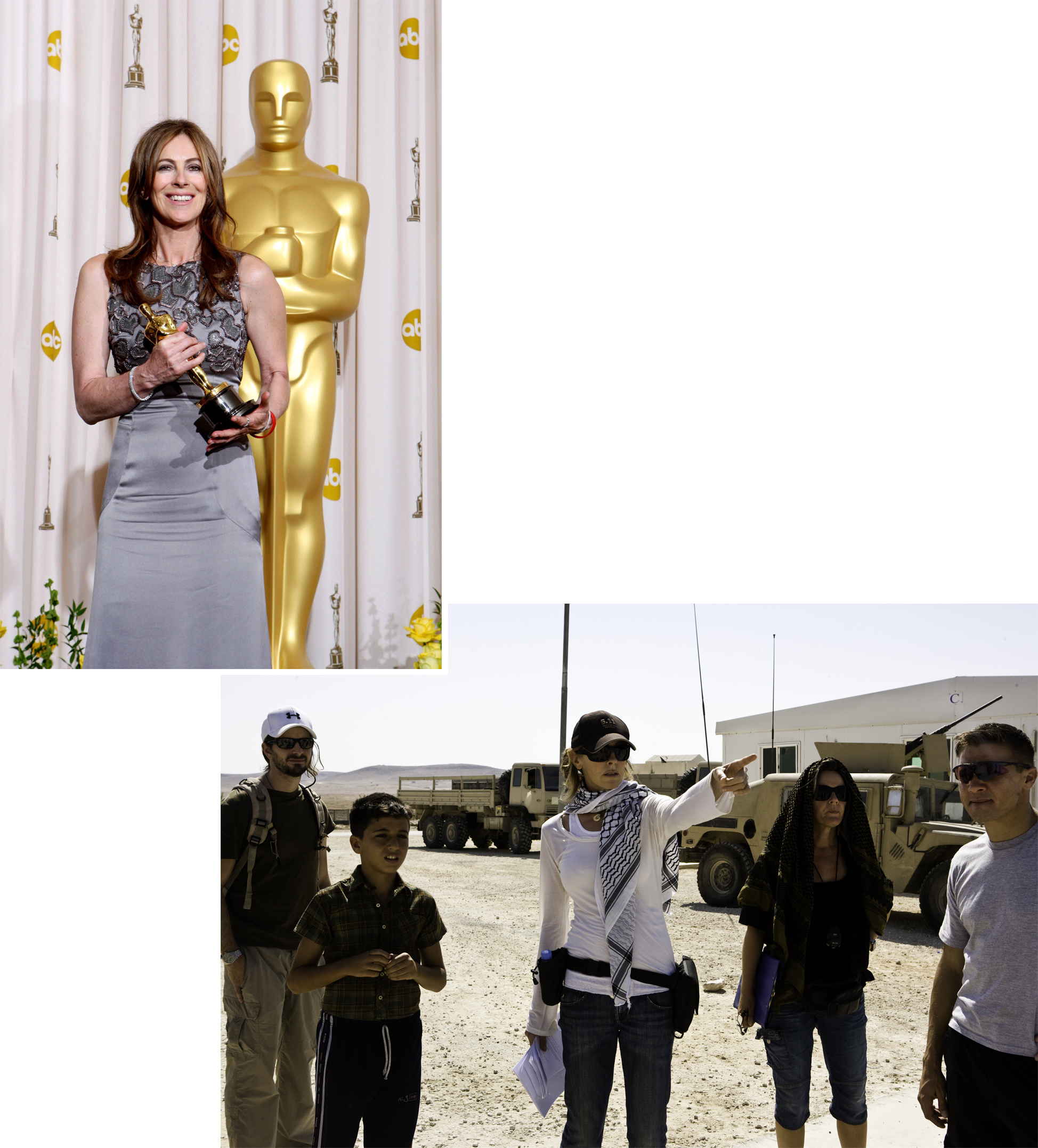 Academy Awards Records – Meryl Streep
The actress (three-time winner) holds the record for most acting nominations (and, if you think about it, for most losses 🙂 ), reaching her 21st last year for her role in Steven Spielberg's "The Post." In the last 19 years, she has been nominated on average every other year. Katharine Hepburn and Jack Nicholson follow her with "only" 12 nominations.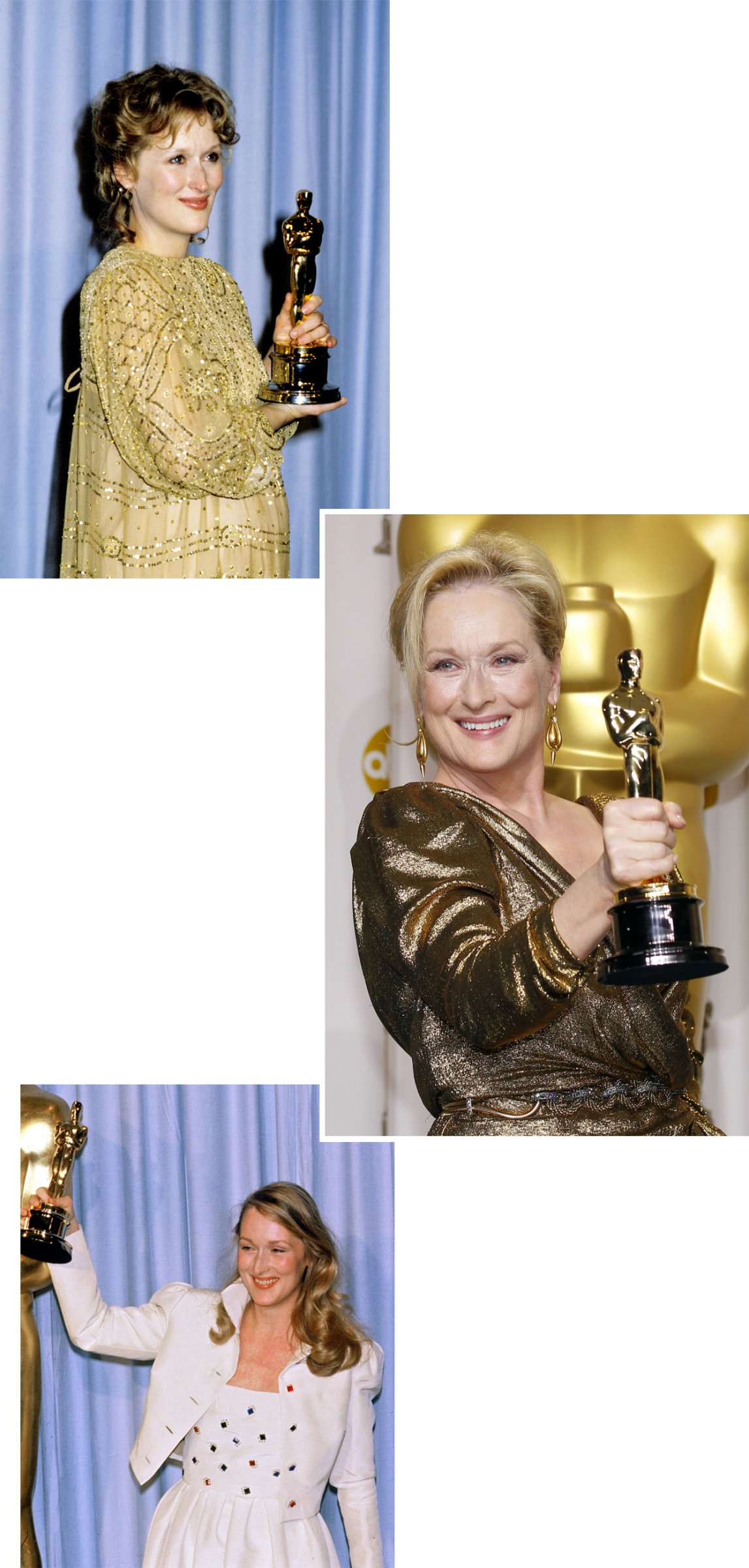 Academy Awards Records – Edith Head
She won eight Academy Awards for Best Costume Design, more than any other person in this category, from a total of 35 nominations; and she is also the woman with most Academy Awards of all time. The first win was in 1950 for the feature "The Heiress," and last in 1974 with "The Sting," winning also for three consecutive years (1950-1952). Up until 1967, the Awards were divided into color and black and white films, so on more than an occasion, the American costume designer was nominated twice in a year.
In 2017, the advice book "How To Dress For Success" written by Edith Head and Joe Hyams was optioned by Purple Skies for a film adaption of the life and times of the designer. Now we just have to wait to find out who will portray Edith on the big screen!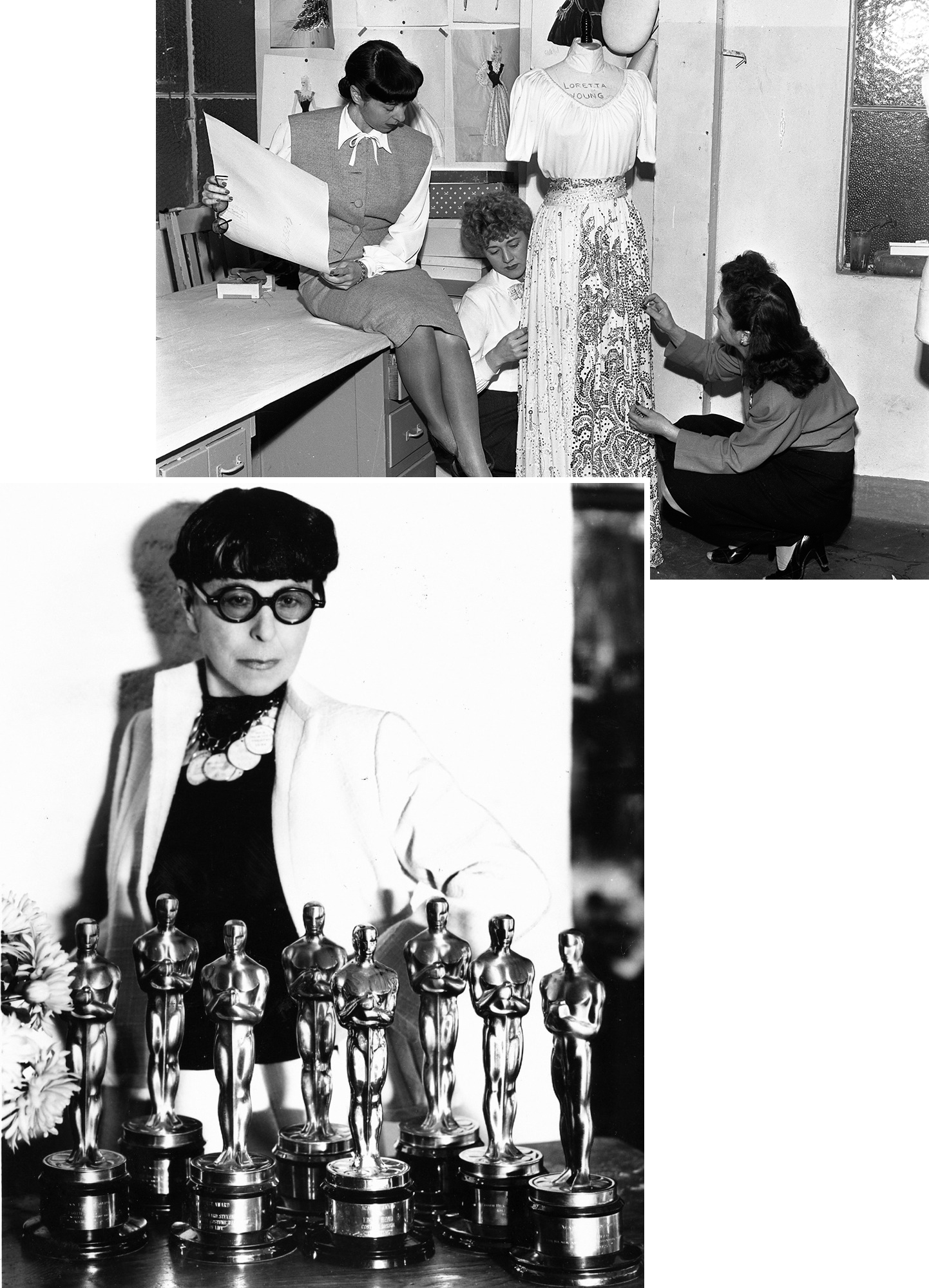 Academy Awards Records – Katharine Hepburn
Jack Nicholson, Daniel Day-Lewis, Meryl Streep, Ingrid Bergman and Walter Brennan have three, but she has four Academy Awards. Katharine Hepburn has won more than any other person in the acting categories, and all four for Best Actress ("Morning Glory," "Guess Who's Coming to Dinner," "The Lion in Winter" and "On Golden Pond"). What else is there to say?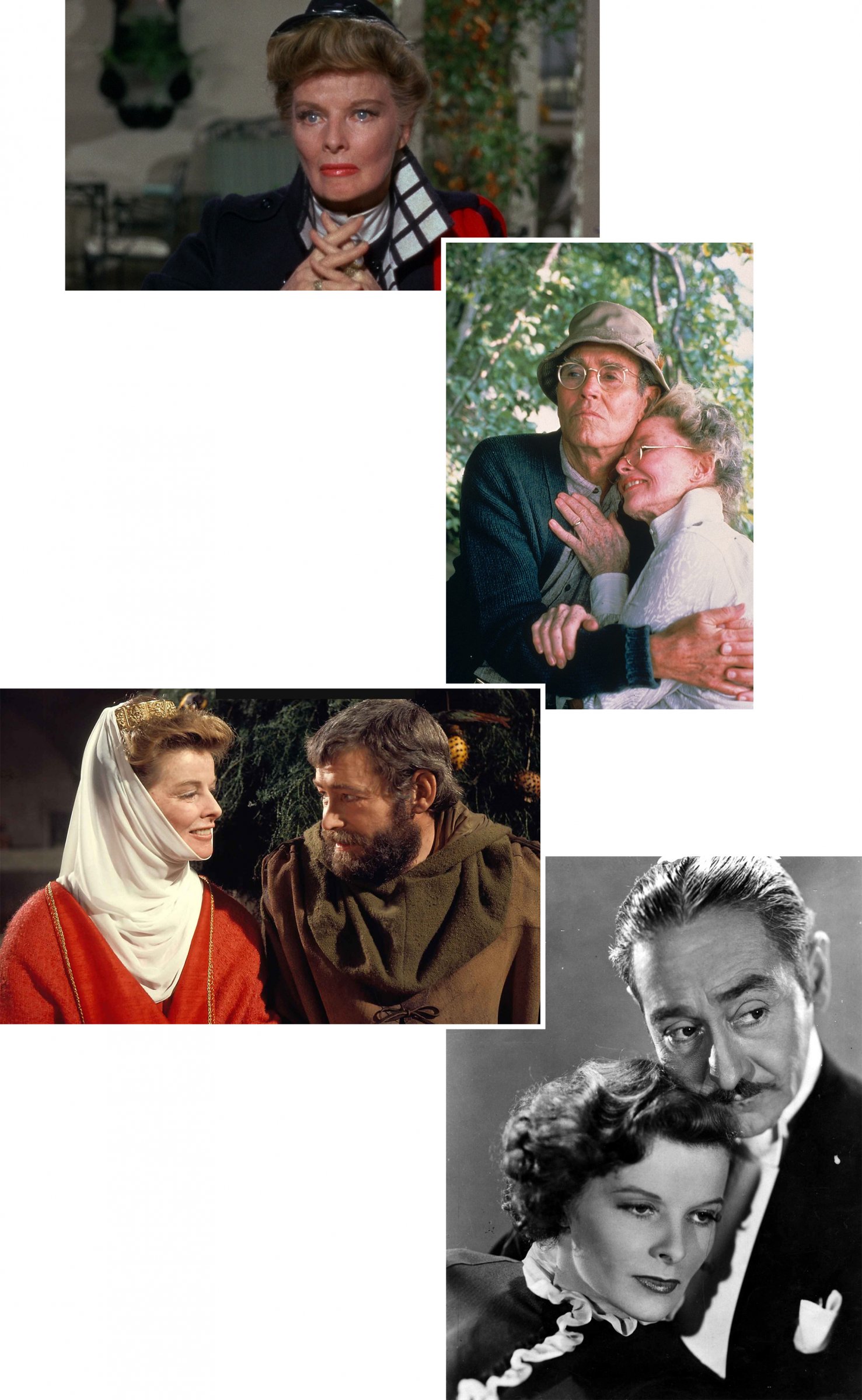 Academy Awards Records – Best Actress Debut
There are only four performers in the acting categories to have won an Oscar for their very first feature. Call it a good start! And the winners are: Shirley Booth ("Come Back, Little Sheba," 1952), Julie Andrews ("Mary Poppins," 1964), Barbra Streisand ("Funny Girl," 1968) and the above mentioned Marlee Matlin ("Children of a Lesser God," 1986.) This year, Yalitza Aparicio and Lady Gaga have the chance to join this 4 actresses since they are both nominated for their debut role in respectively "Roma" and "A Star is Born."
Barbra Streisand is also the only person to have won for acting and for Best Song ("Evergreen" from "A Star Is Born"), and by the way the three films ("The Mirror Has Two Faces," "The Prince of Tides" and "Yentl") she directed received a total of fourteen Oscar nominations.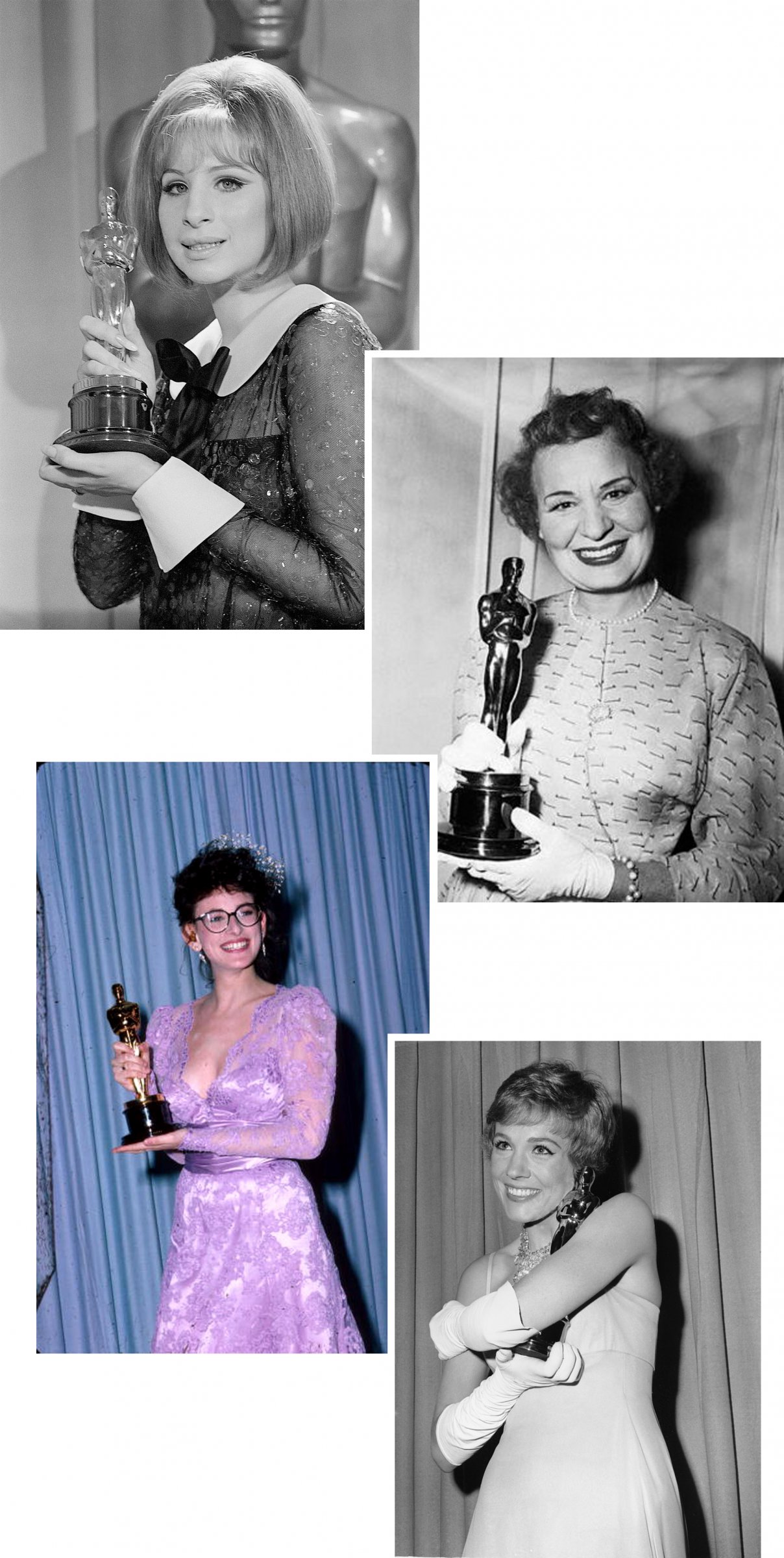 Academy Awards Records – Brenda Chapman
She is not new to firsts, back in 1998 she was the first woman to direct an animated feature from a major studio, DreamWorks Animation's "The Prince of Egypt," and in 2013 she became the first woman to win the Academy Award for Best Animated Feature for "Brave." And now we just have to wait for her next project, she will direct "Come Away:" a prequel to the stories of Peter Pan and Alice in Wonderland.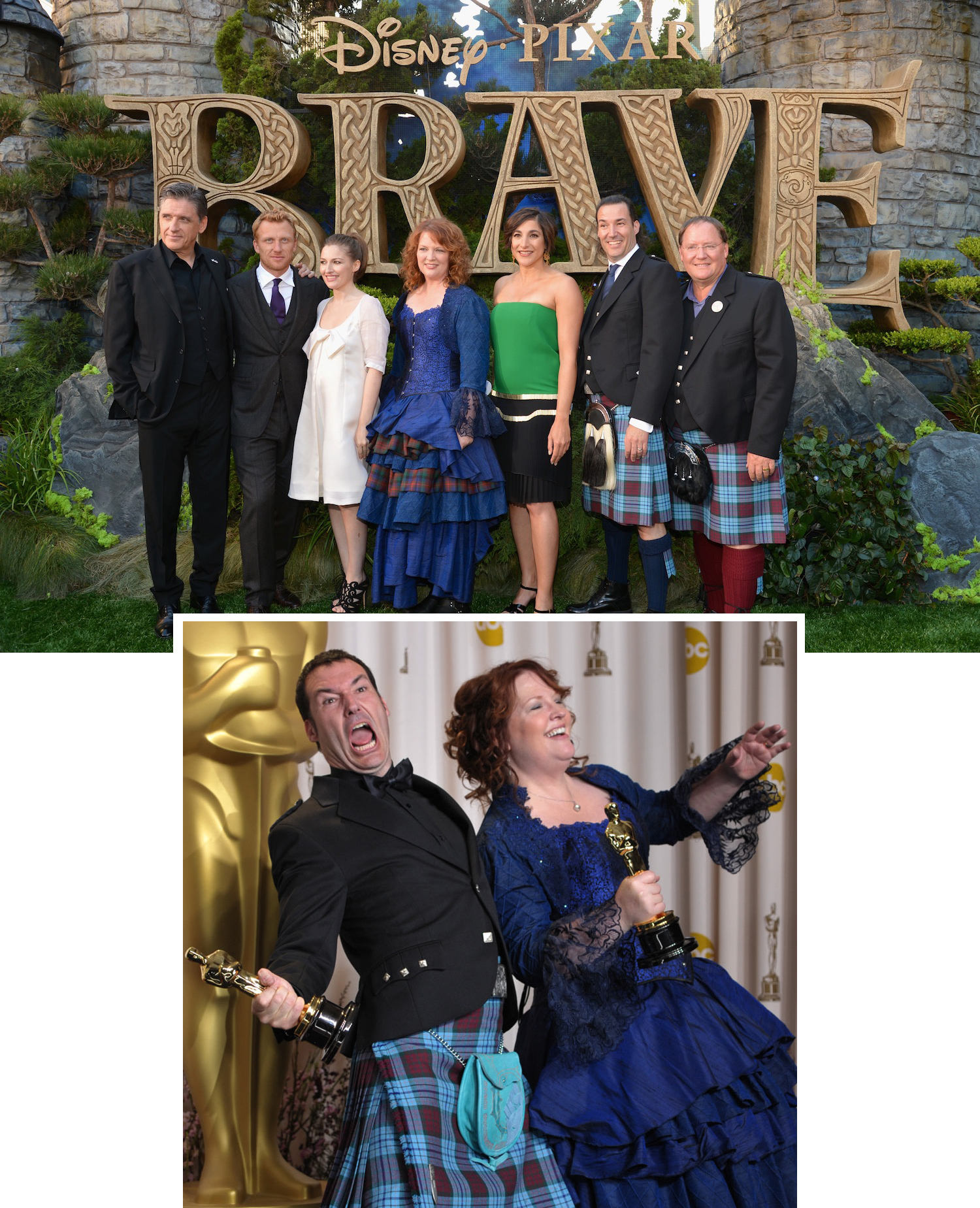 Academy Awards Records – Sandra Bullock
In the era of 3-D films and VR, the first performance to receive an Academy Award nomination was the one of Sandra Bullock in "Gravity" (2013) directed by Alfonso Cuarón, who became the first Mexican director to win in this category.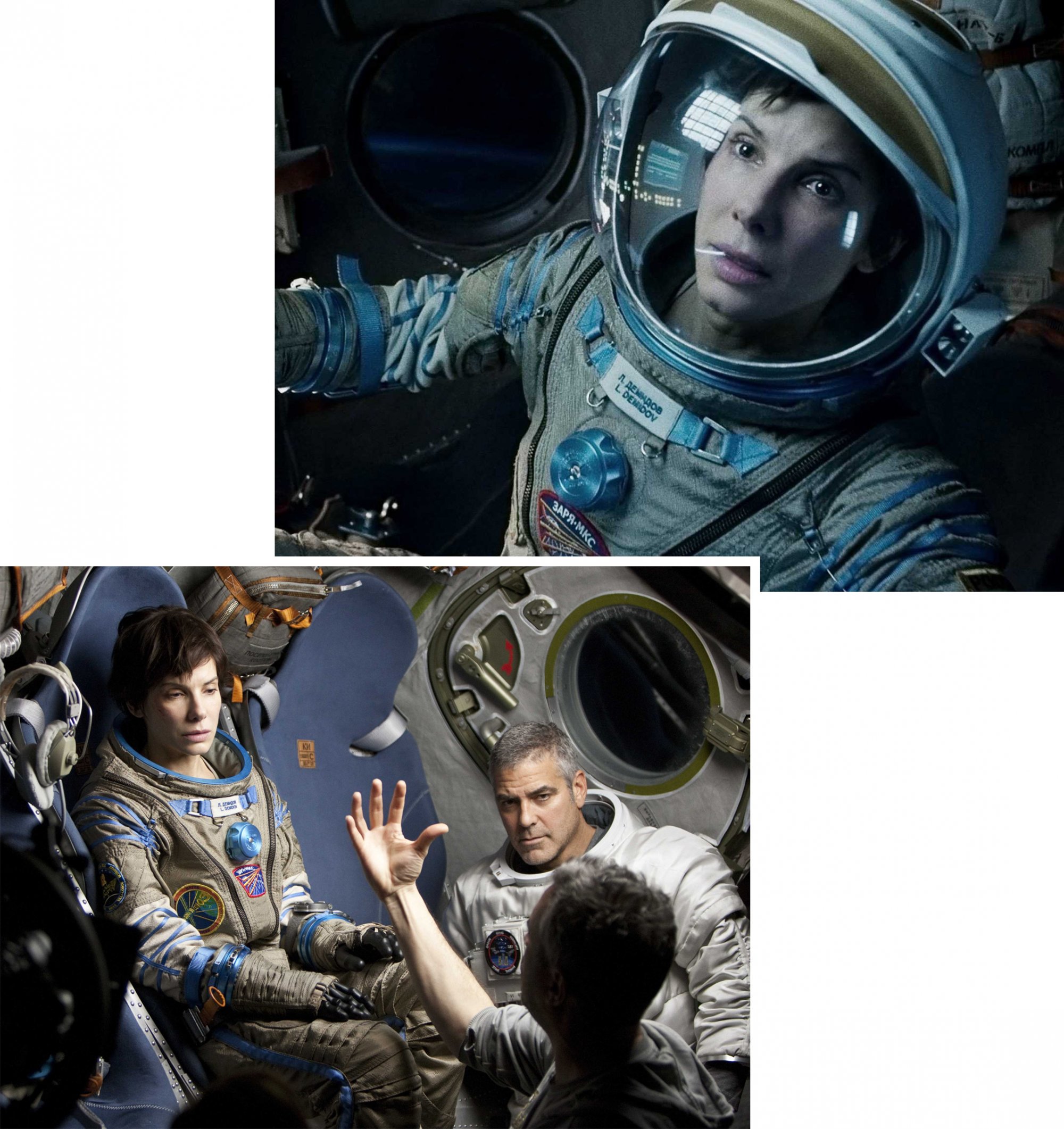 Academy Awards Records – Sophia Loren
A household name of Italian and international cinema, Sophia Loren was the first person to win as Best Actress for performing in a language other than English thanks to her role in "Two Women" (1961). And then in 1991, Loren received the Academy Honorary Award for her contributions to world cinema and was declared "one of the world cinema's treasures."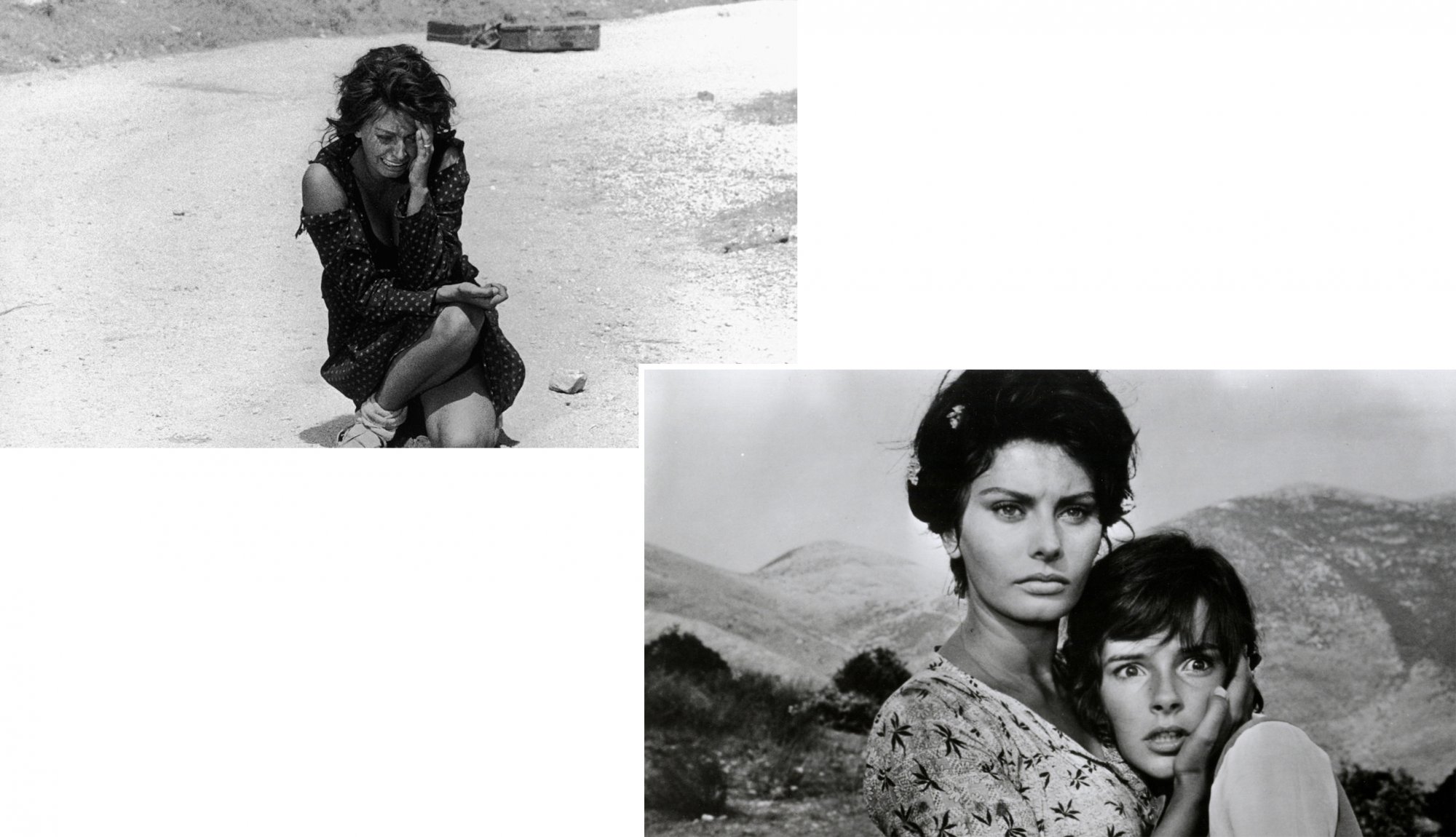 Academy Awards Records – Emma Thompson
The British actress and writer is the only person to have won an Academy Award for acting and writing. She won the statuette for Best Actress in 1992 for her performance in "Howards End" and then 3 years later won Best Adapted Screenplay for "Sense and Sensibility" for which she was also nominated as Best Actress. By the way as all of this wasn't enough in 1993 she received a double nomination for her role in "The Remains of the Day" (Best Actress) and "In the Name of the Father" (Best Supporting Actress).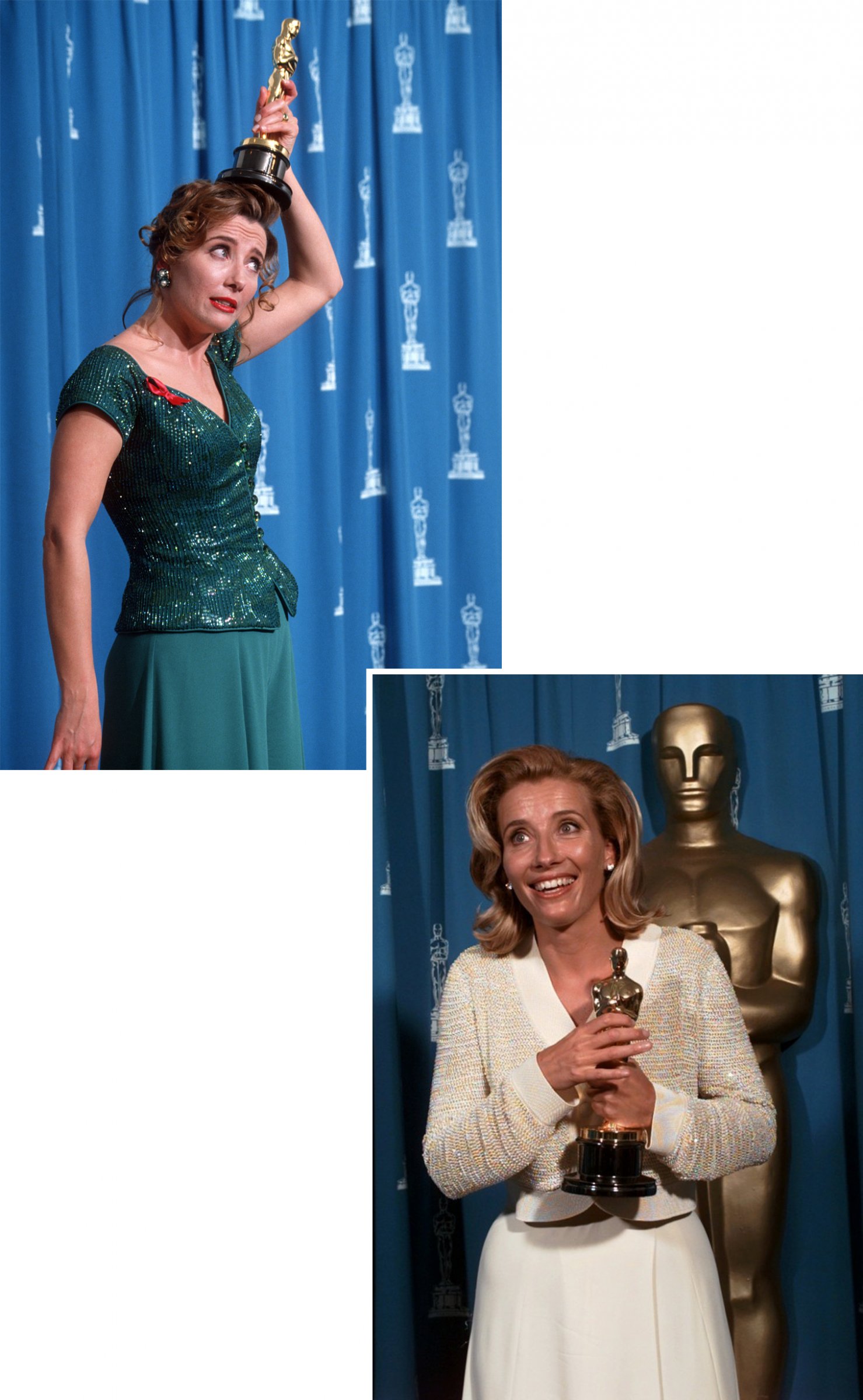 Academy Awards Records – 5 Years In a Row
In almost a century of Academy Awards, there have been only 2 performers able to be nominated 5 times in a row: Bette Davis (1938–1942) and Gree Garson (1941–1945.)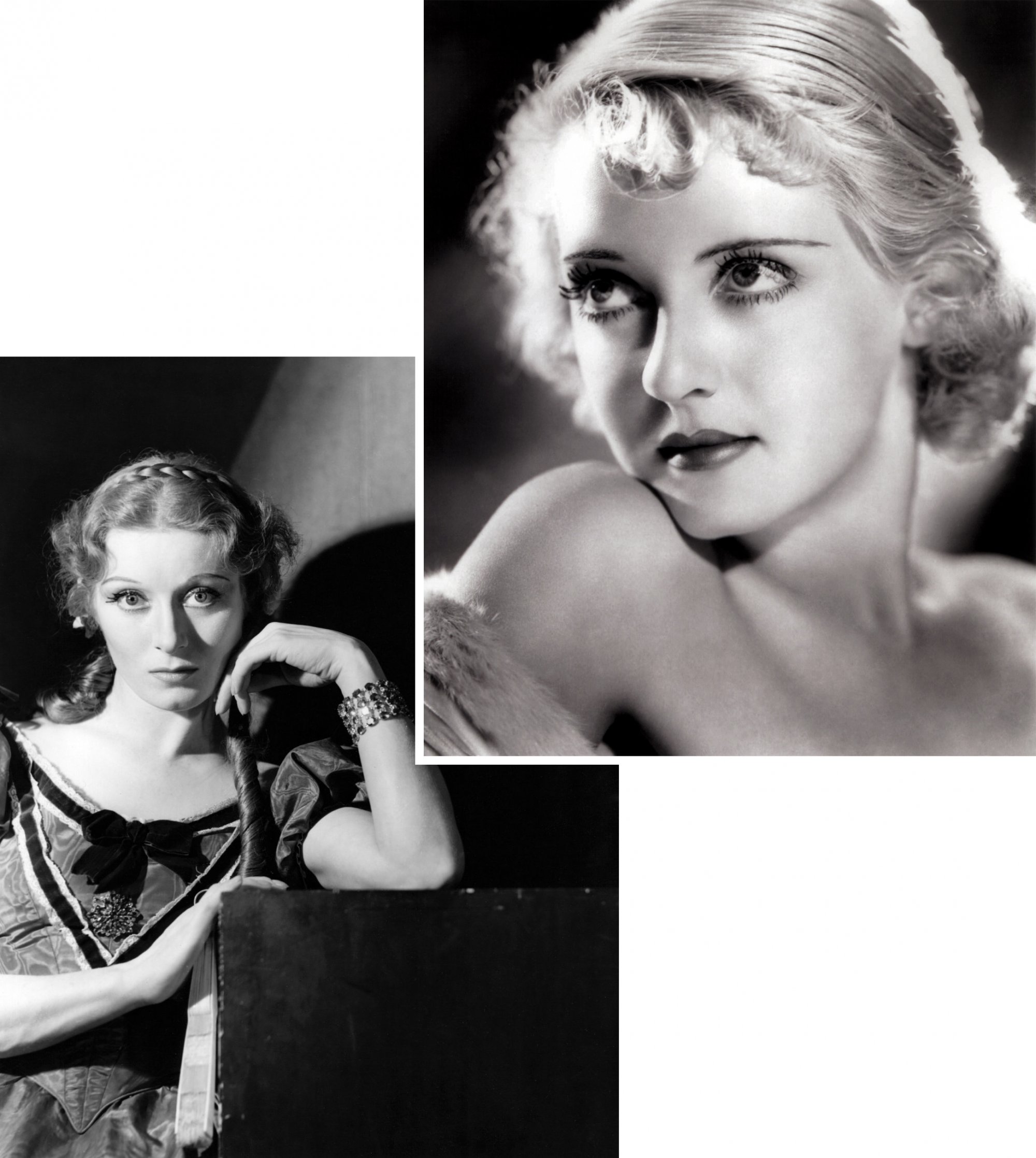 Academy Awards Records – Shortest and Longest Performance to Win an Acting Oscar
You have to be really good to impress in such a short time, only 5 minutes and 2 seconds, and the same goes to keep up a great performance for a very very long time, 2 hours, 23 minutes and 32 seconds. Beatrice Straight in "Network" (1976) and Vivien Leigh in "Gone with the Wind" (1939) were that good, becoming Academy Award winners with respectively the shortest and longest performance.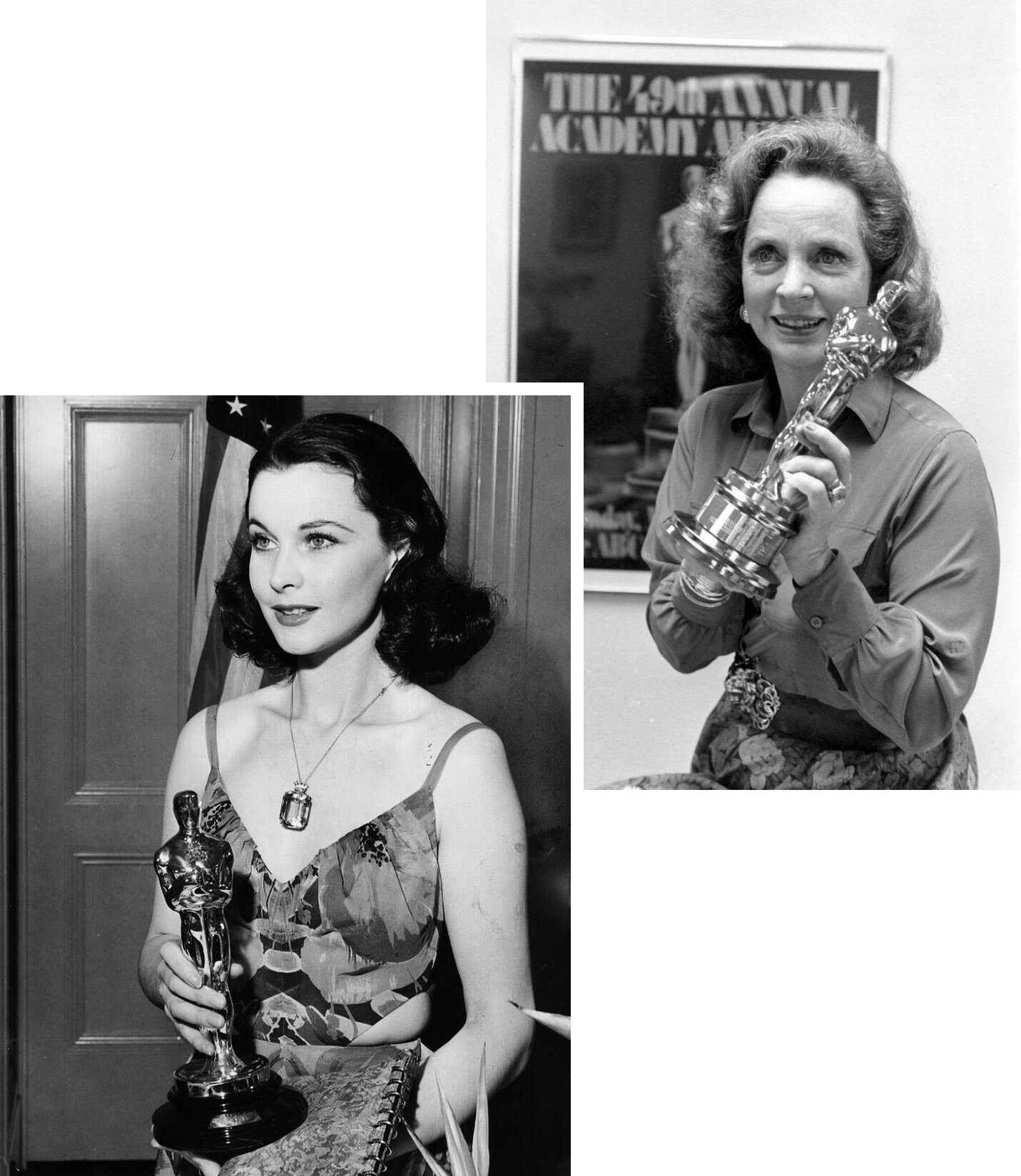 Academy Awards Records – One Last Curiosity
Cate Blanchett is the only actor to have won an Academy Award for portraying a real Academy Award winner: she won Best Supporting Actress for portraying Katharine Hepburn (does her name ring a bell? 🙂 ) in "The Aviator."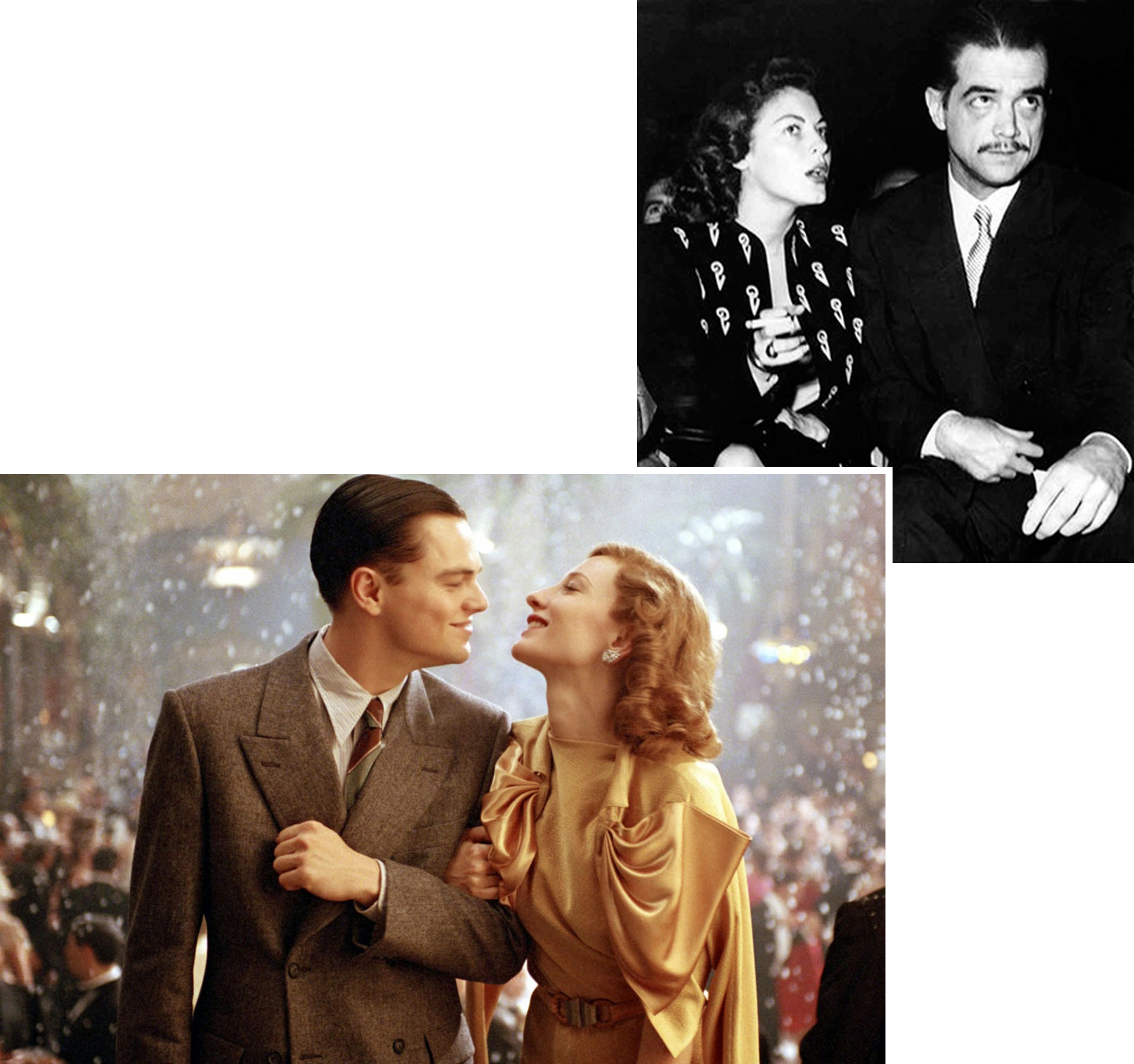 Credits
Yalitza Aparicio portrait by Irvin Rivera