Beauty is being yourself, whoever you want to be, always.
Beauty is accepting and loving yourself.
We fell in love with Lina Giselle from the moment we saw her. We are the first to believe that the concept of beauty is unique to every person and that it is precisely in this difference that lies the real and simple form of beauty, the one that distinguishes us all, and that leads us to fight for what we believe in and to change the world in our small way. And it is in the name of this beauty that we wanted to meet Lina Giselle, a model who, with her strength, reminds us of how important it is to feel comfortable in our skin, although sometimes it can take years to do it.
Between colorful eyeliner, too many lipsticks, and a passion for glossy textures, Lina Giselle told us about beauty and being beautiful, diversity, and colors. Plus, she reminded us not to let other people's judgments affect us and to walk with our heads held high to make our dreams come true.
Freckles after freckles.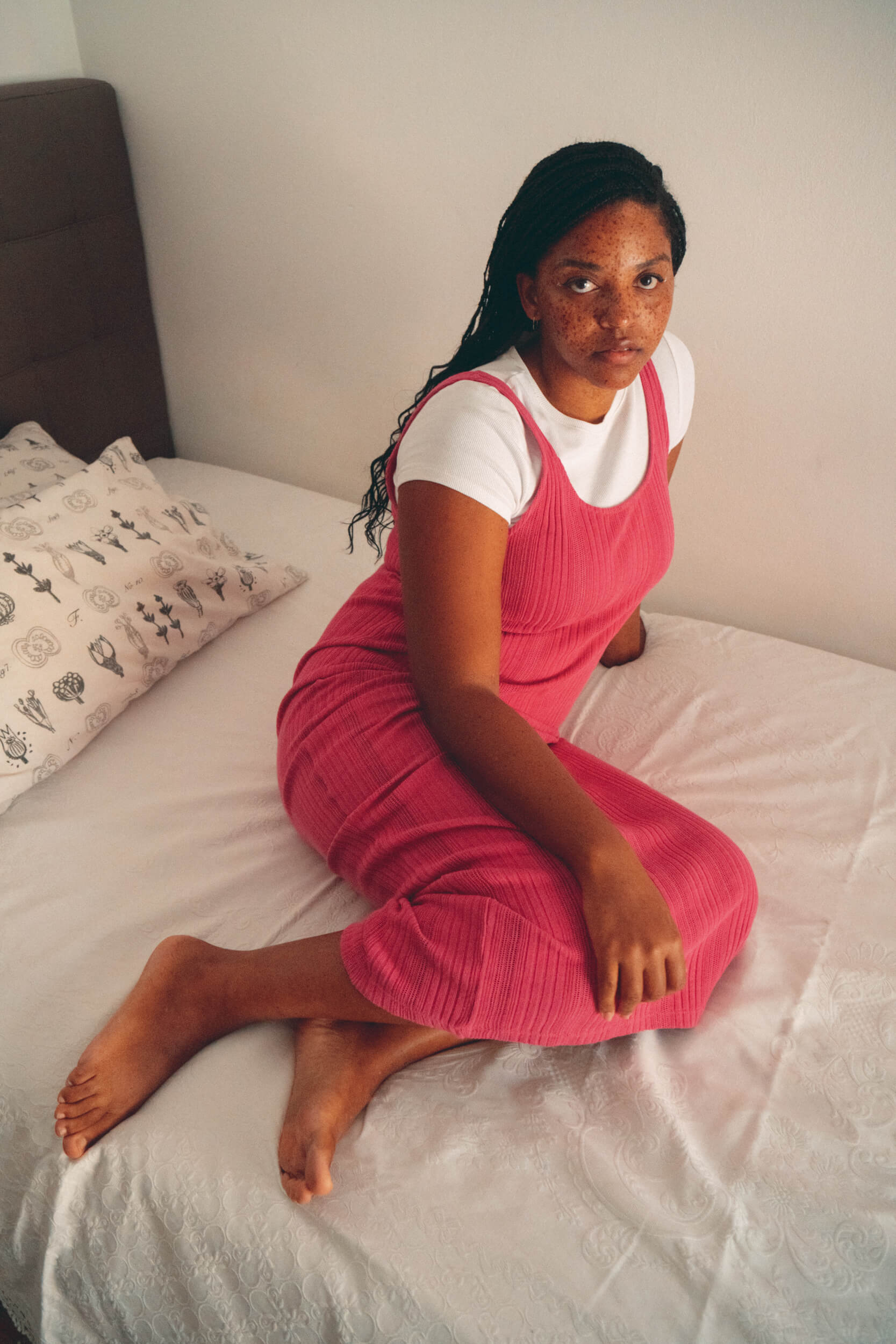 What's your first beauty memory?
My first beauty memory goes back to when I was 5 yo or so when every Sunday my mom would make me a milk bath to later apply honey all over my body. I used to hate it because then I had to stay still on my feet for 30 minutes, but I think it's because of this that now I have a very soft skin that everybody compliments me for. 
What's the first product that touches your skin in the morning?
My normal to dry skin cleanser from CeraVe.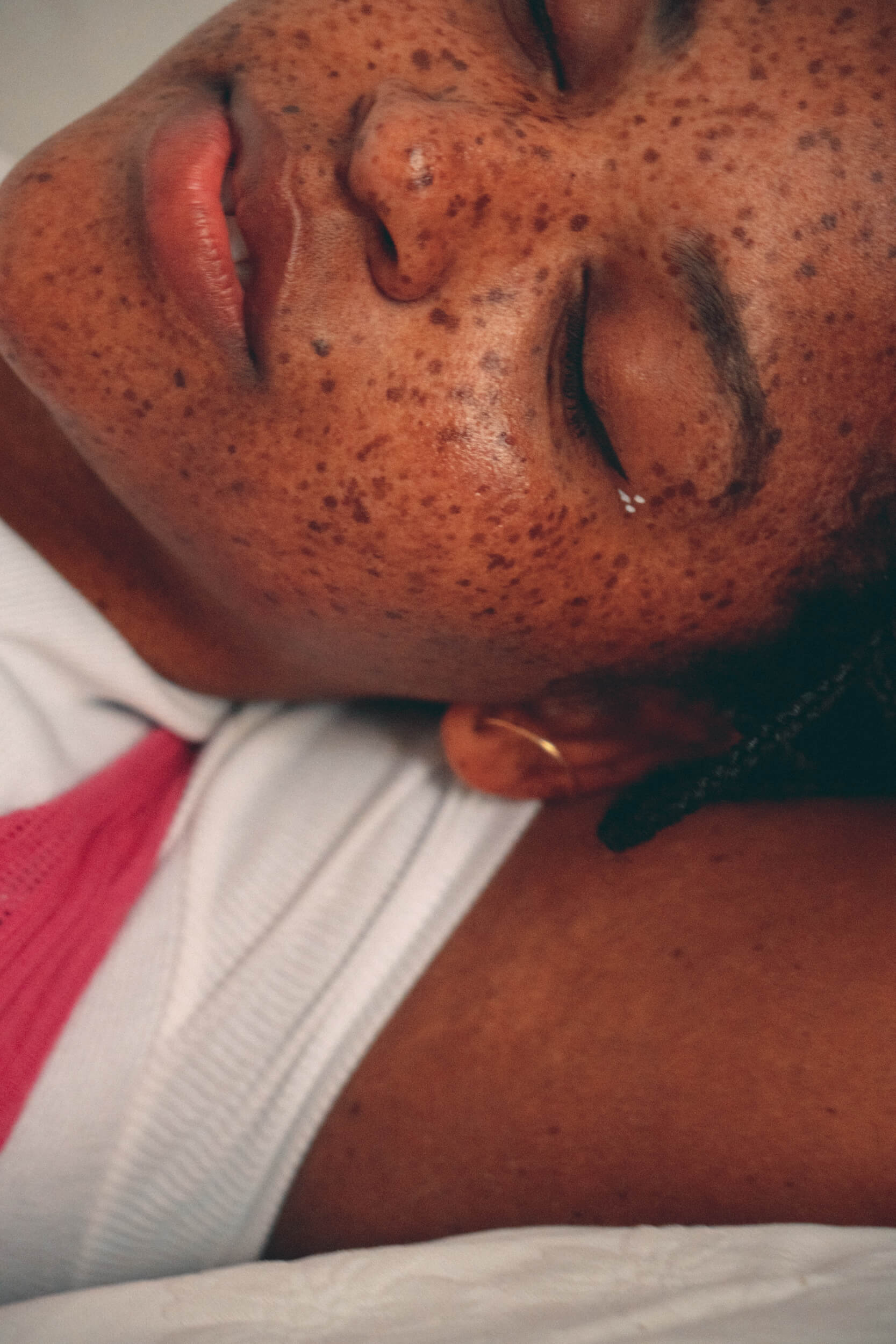 What makes you get up instead?
Knowing a new place or going out to eat something new and particular.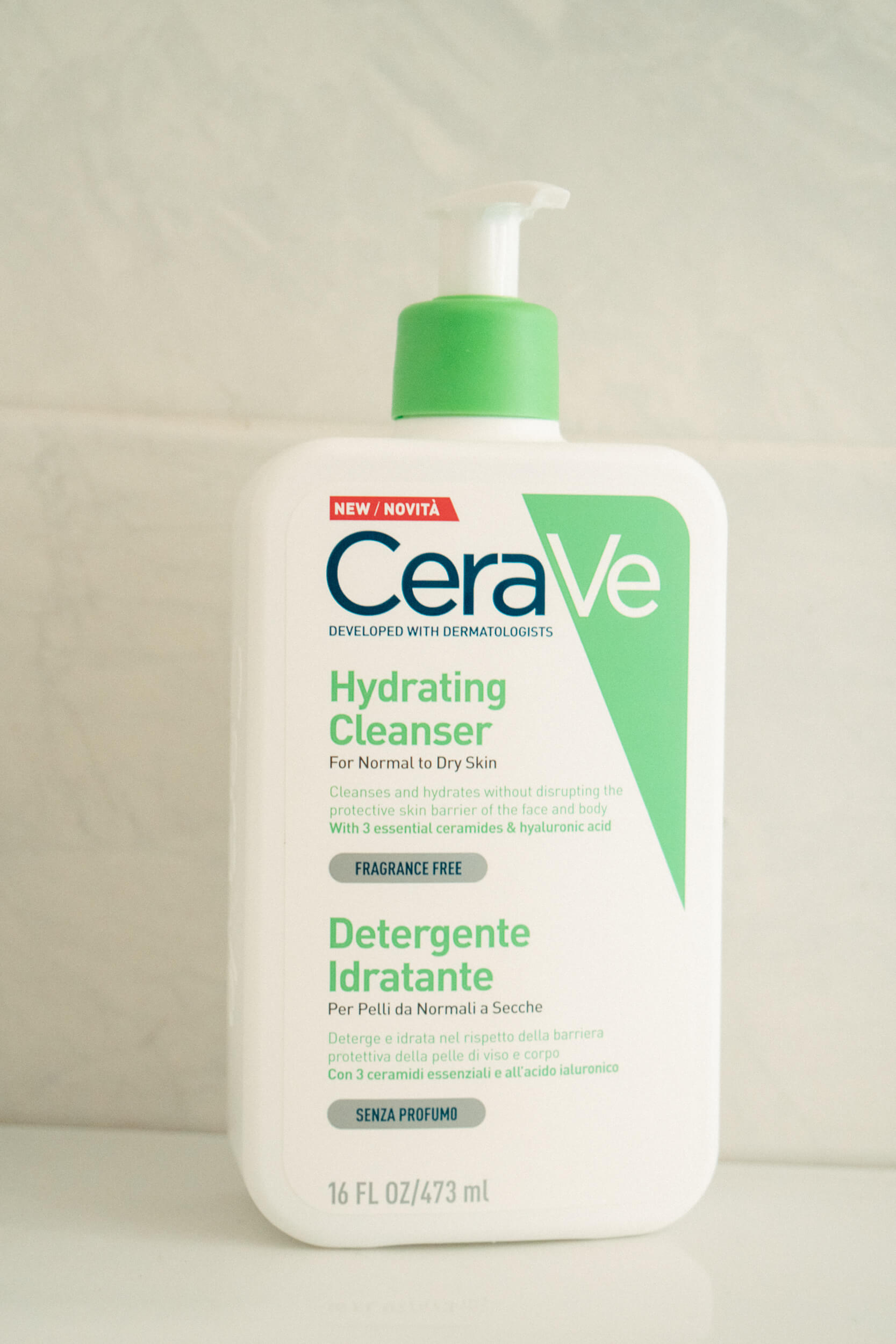 What keeps you in bed?
Many things to be honest [laughs], but grey and rainy days more than anything.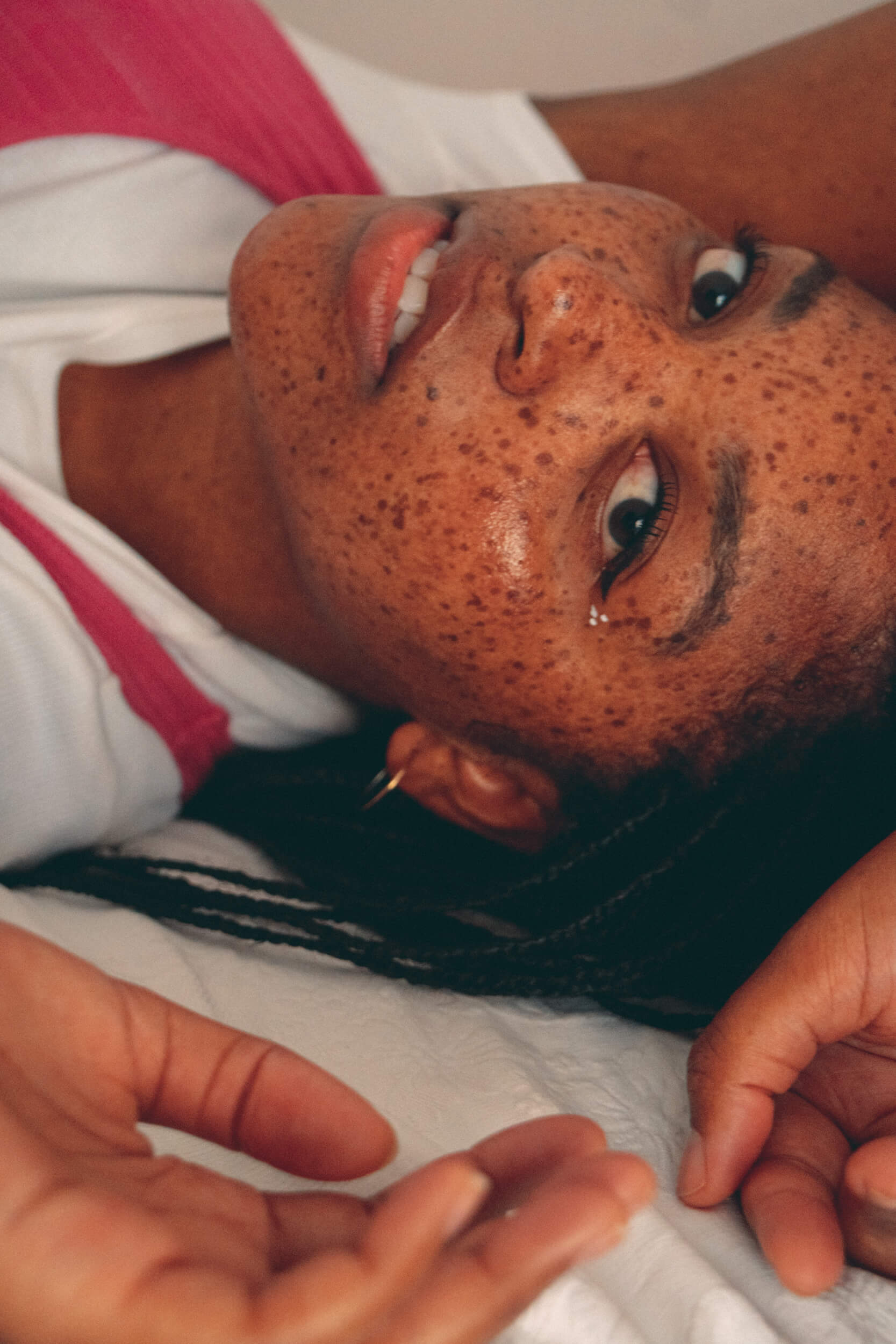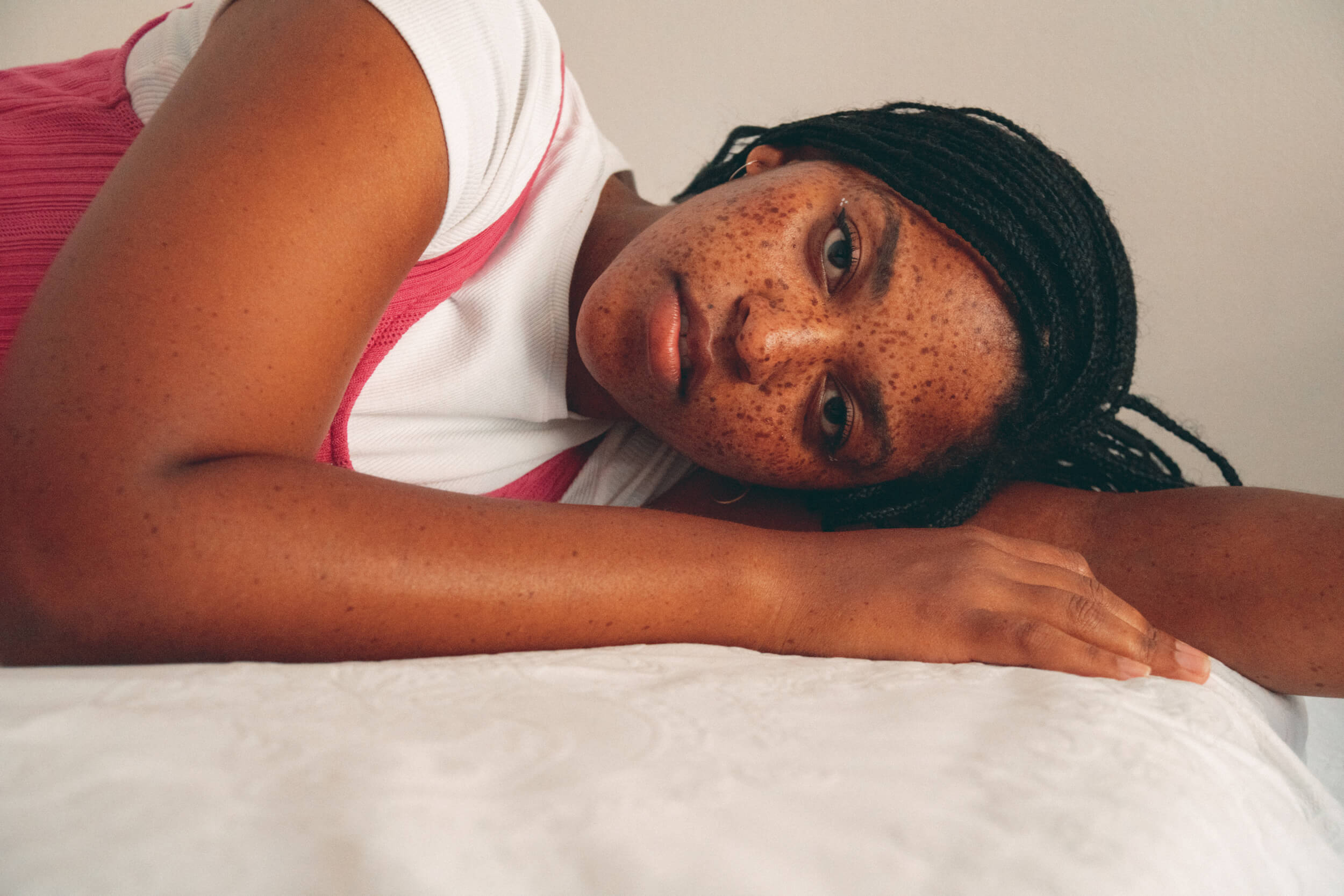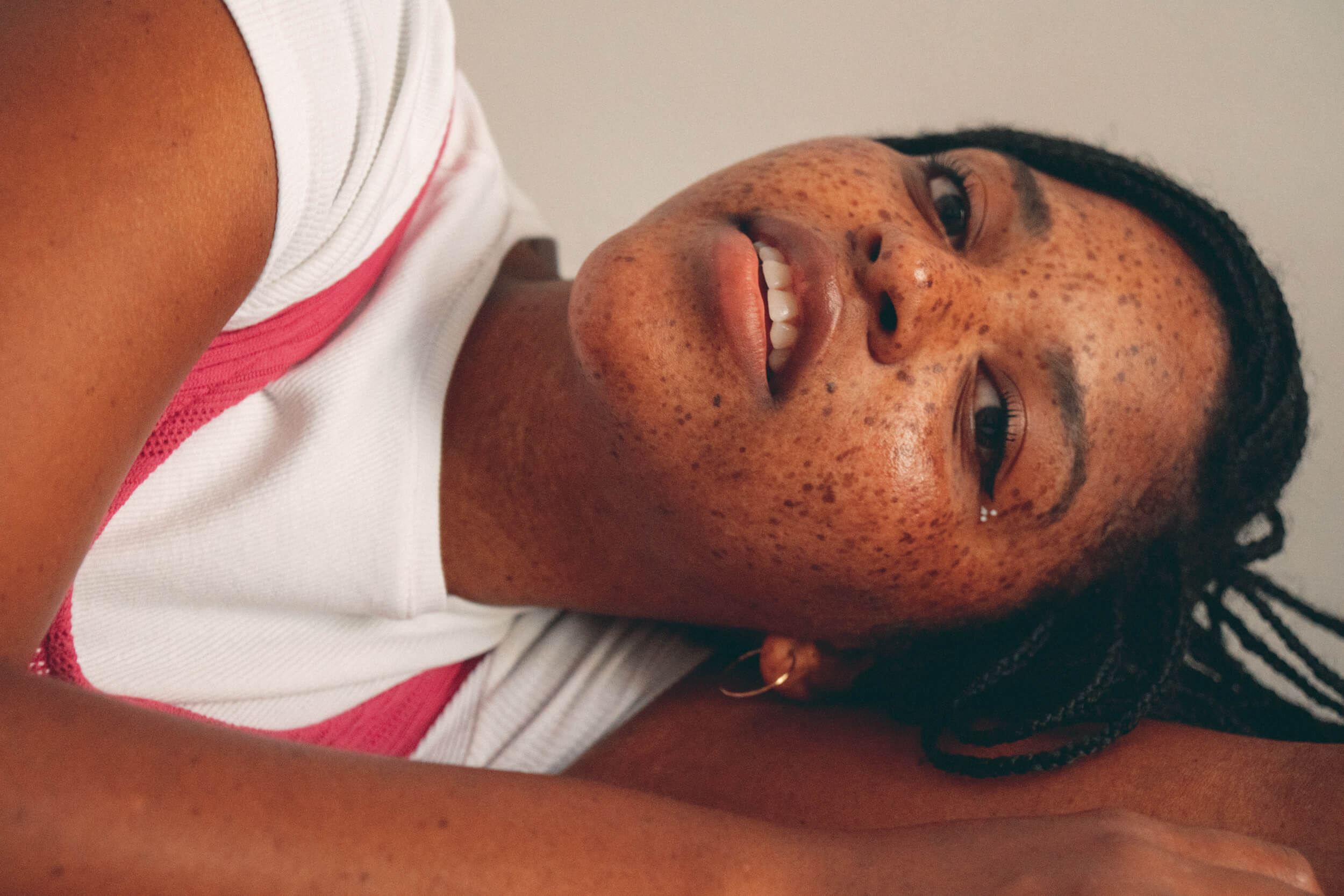 What was your first beauty obsession?
I have never been obsessed with the beauty and makeup world but I remember that when I was still living in Colombia, I used to like to do fruit masks like avocado, papaya, and mango. 
What's your relationship with color?
I've always liked colors, but I had stopped using them for the last two years: whether it was about clothing or makeup, I would always use dark colors, I believe they were a reflection of my mood at that time. This year, I've started using strong colors both for makeup and clothing like red, fuchsia, purple, orange and now I can't go without them.
What's your favorite texture when talking about makeup?
A glossy texture. I like it on the lips, on the cheeks, on the eyes, everywhere basically. I love the effect it has under the sun.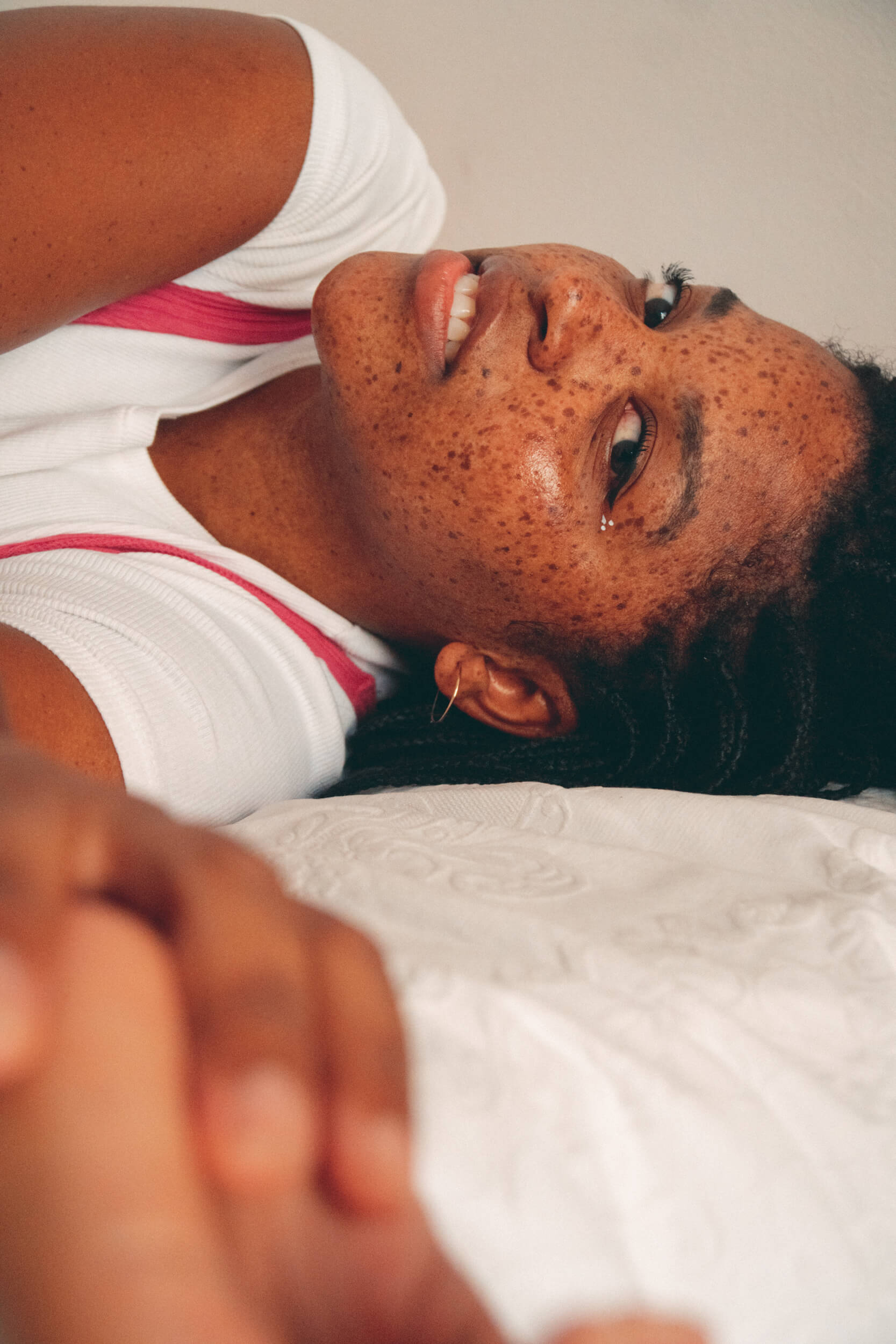 "This year, I've started using strong colors both for makeup and clothing like red, fuchsia, purple, orange and now I can't go without them."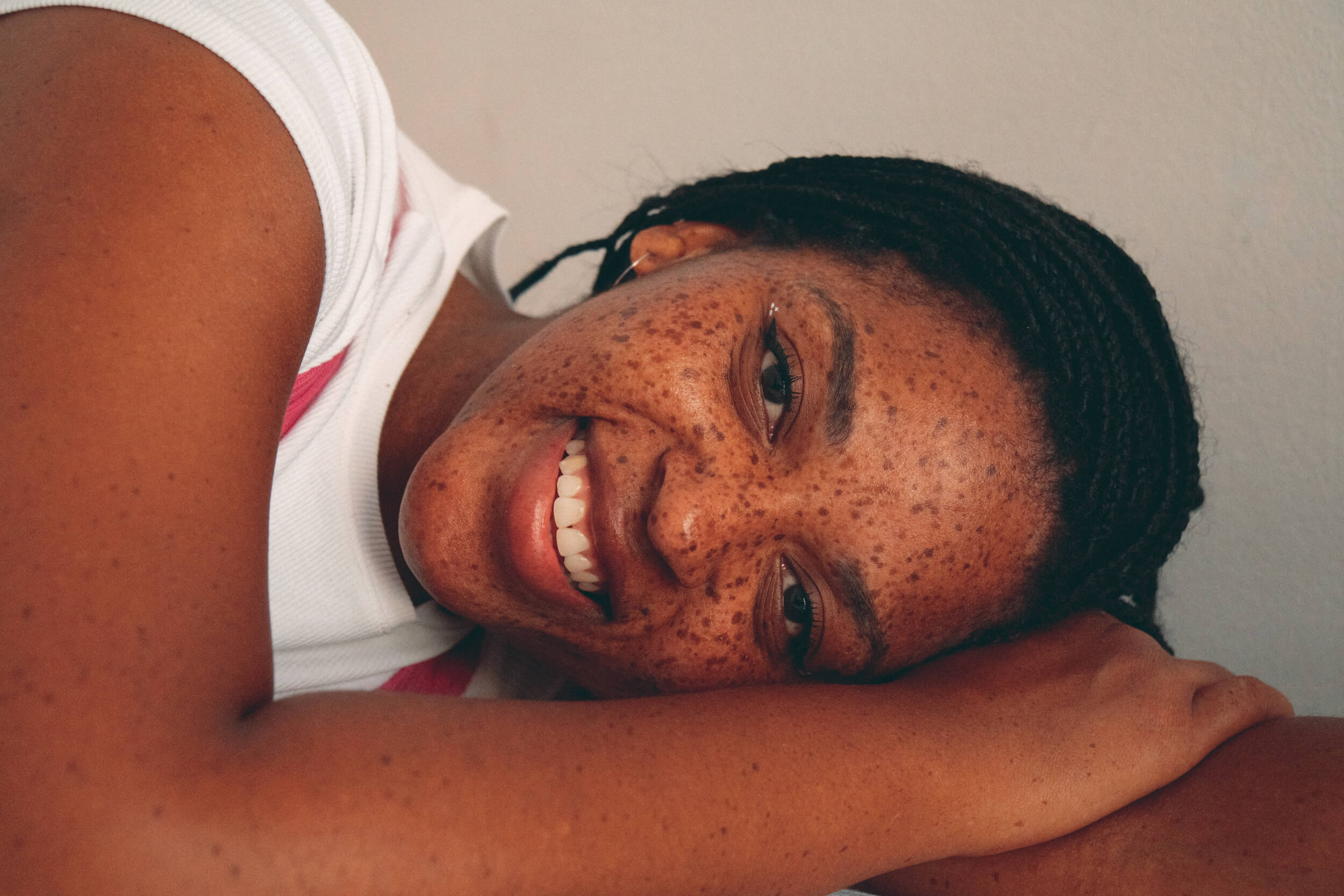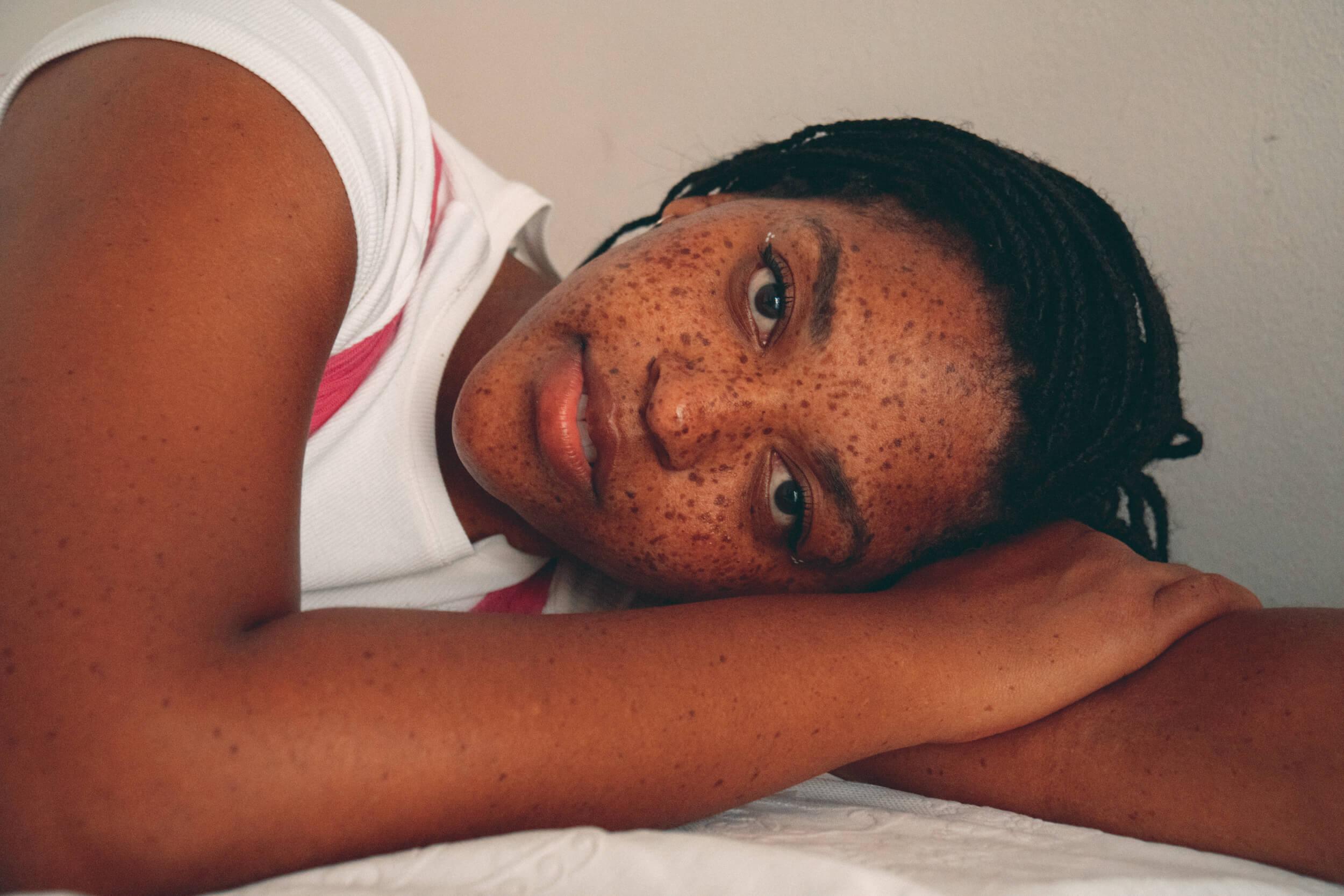 Your freckles are one of the distinctive traits that make you unique. How was growing up with them and making them part of your beauty?
It wasn't easy at all. When I was younger I used to hate them, I used to feel like a monster: both kids and adults would comment on them or they would make fun of me, and this led me to have low self-esteem and to not love myself. When I was a teenager, I would always try to cover them, failing every time in doing so. I reached a point where I went and ask for a quotation to have them removed with laser bur luckily in those years, it was not possible to do so with laser on dark skin.
Everything changed when I was about 23/24 and with a friend, who's a makeup artist, we tried to cover every freckle. After a thousand layers of foundation, we did it and when I saw myself in the mirror I didn't recognize nor like myself: at that moment, I understood that without freckles, I wouldn't be me. From that day forward, I started using less and less foundation and now I don't use it at all.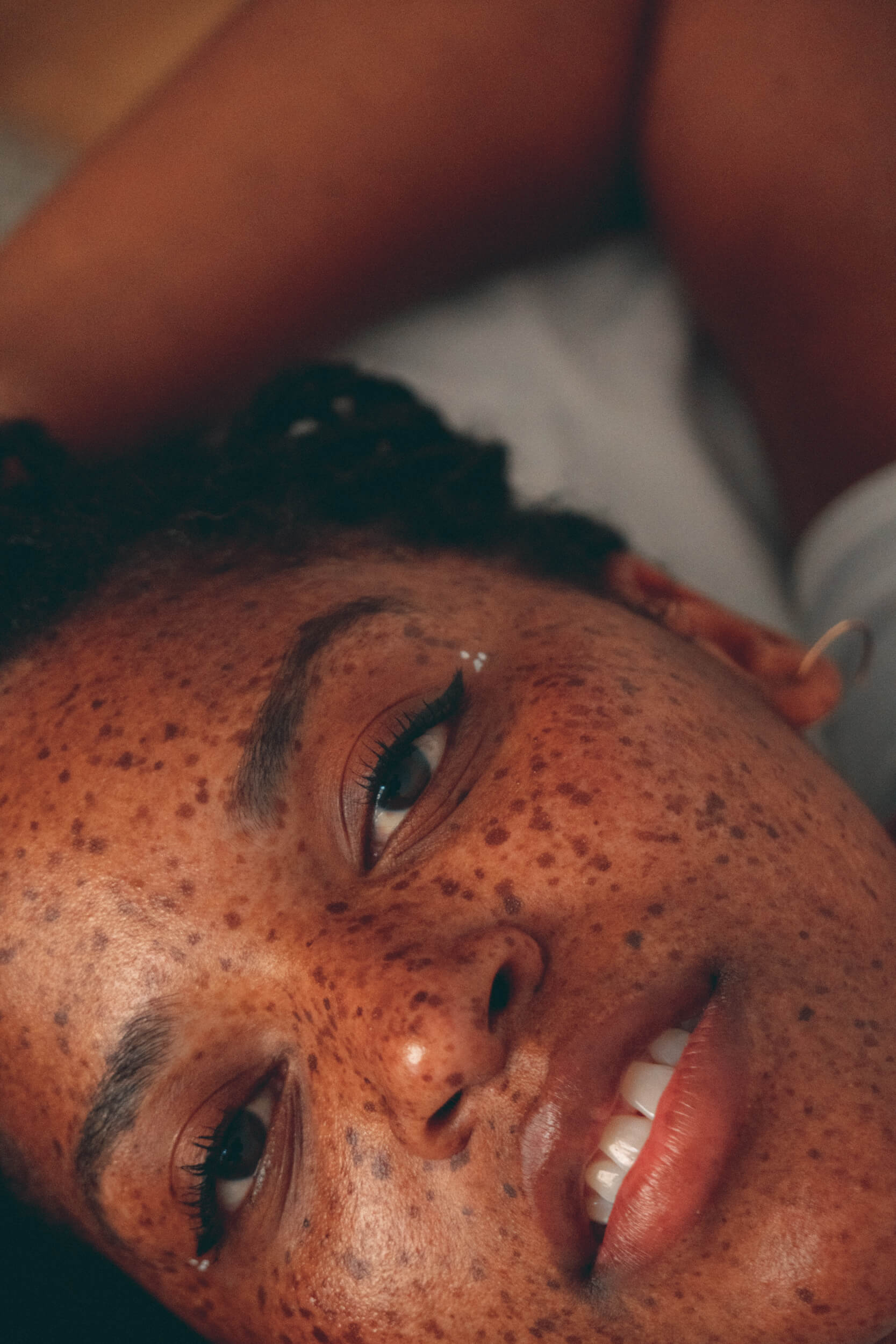 "W

ithout freckles, I wouldn't be me."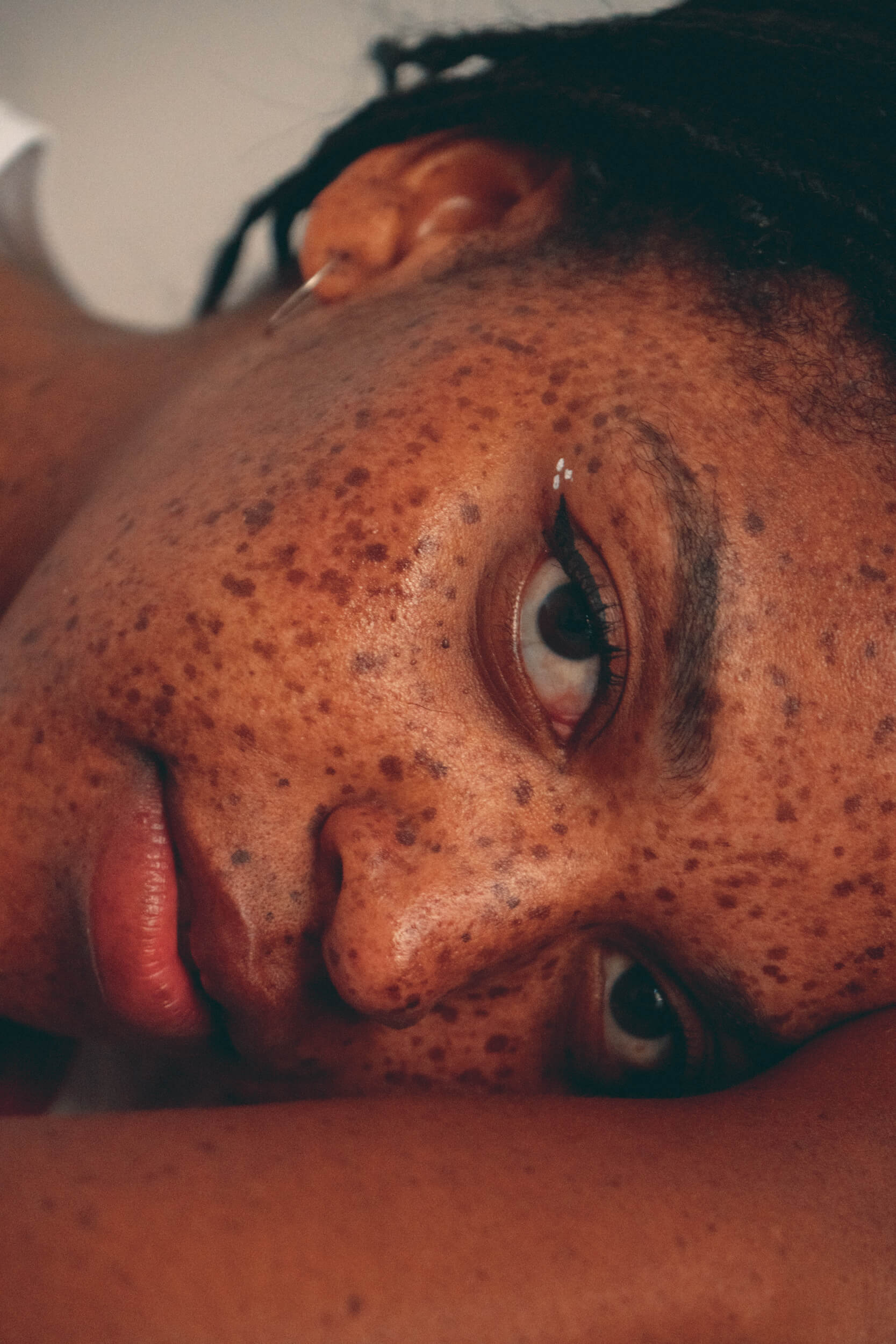 How do you take care of yourself? On your social media, you speak of body positivity.
I try to work out every day, I didn't like it before, but during the lockdown, I got into the habit of training every day and now it has become a way to turn off the brain for an hour and focus on myself. I like to eat a lot of vegetables and am trying to eat as little meat as possible. I've also stopped weighing myself for about two years because I realized it was doing me more harm than good.
What does "feeling comfortable in your skin" mean to you?
It means wearing whatever clothes and makeup I want, without fear of judgment and criticism. Accepting the fact that there are days when we don't feel so good and others when we are super confident and not letting this affect what I think about myself.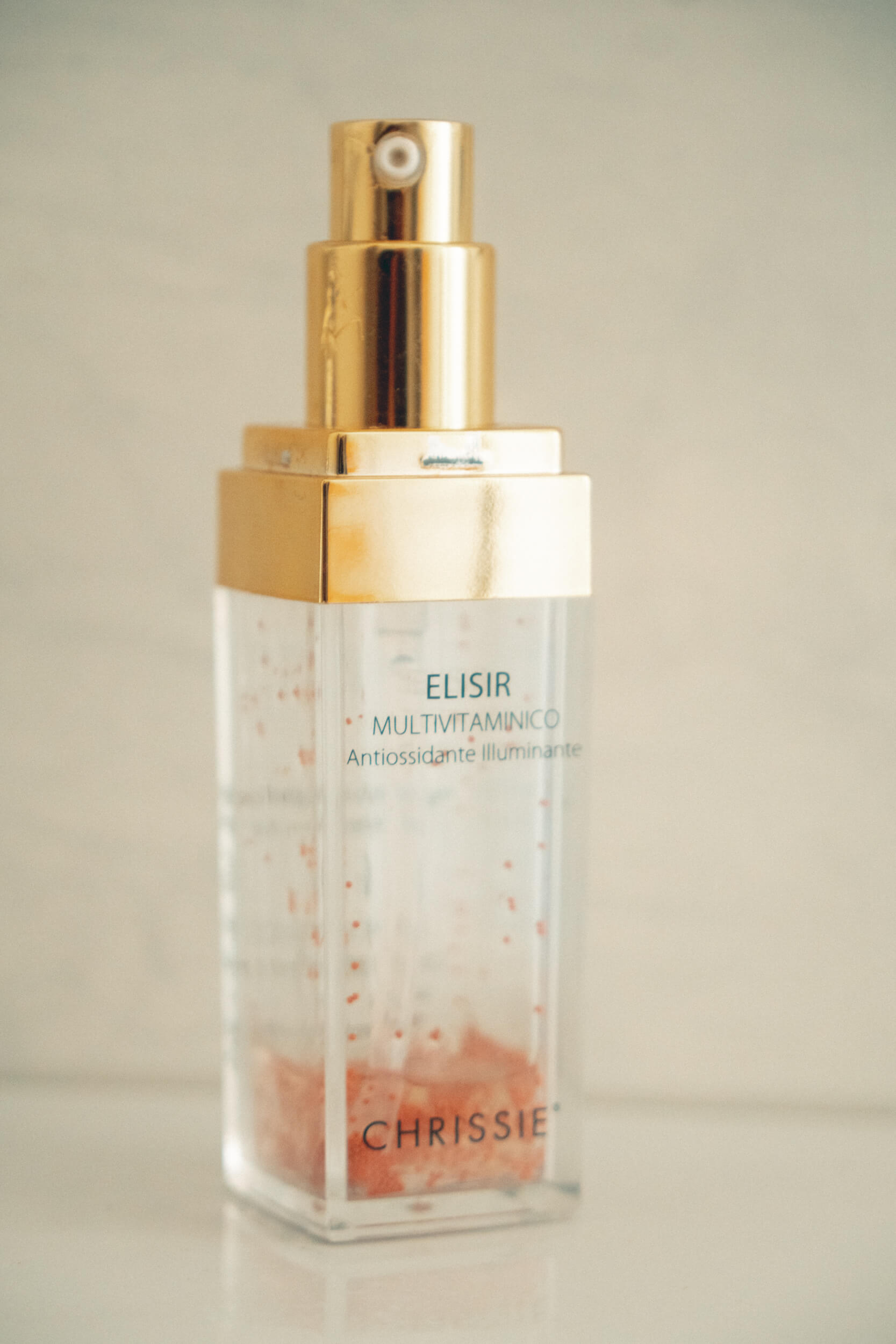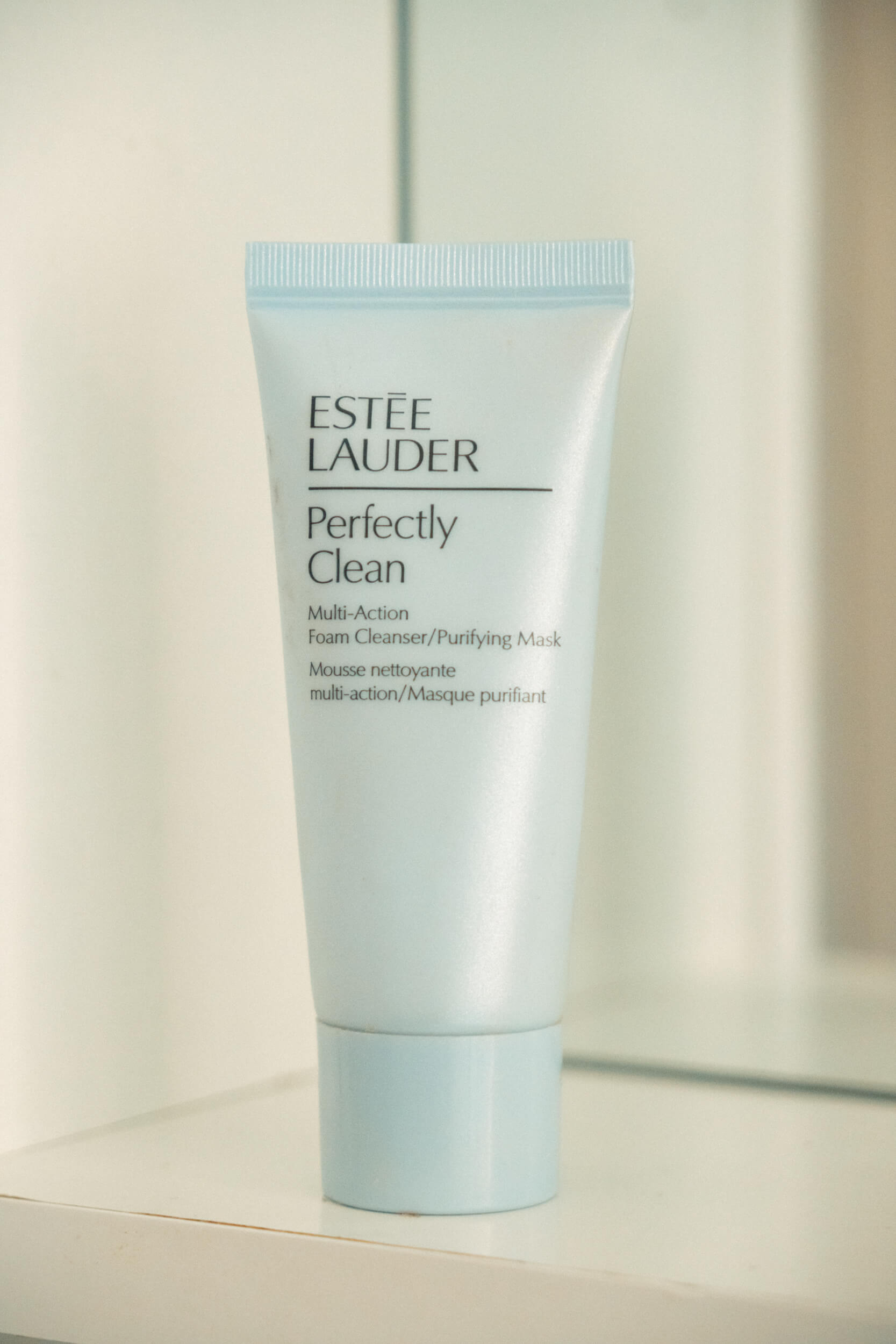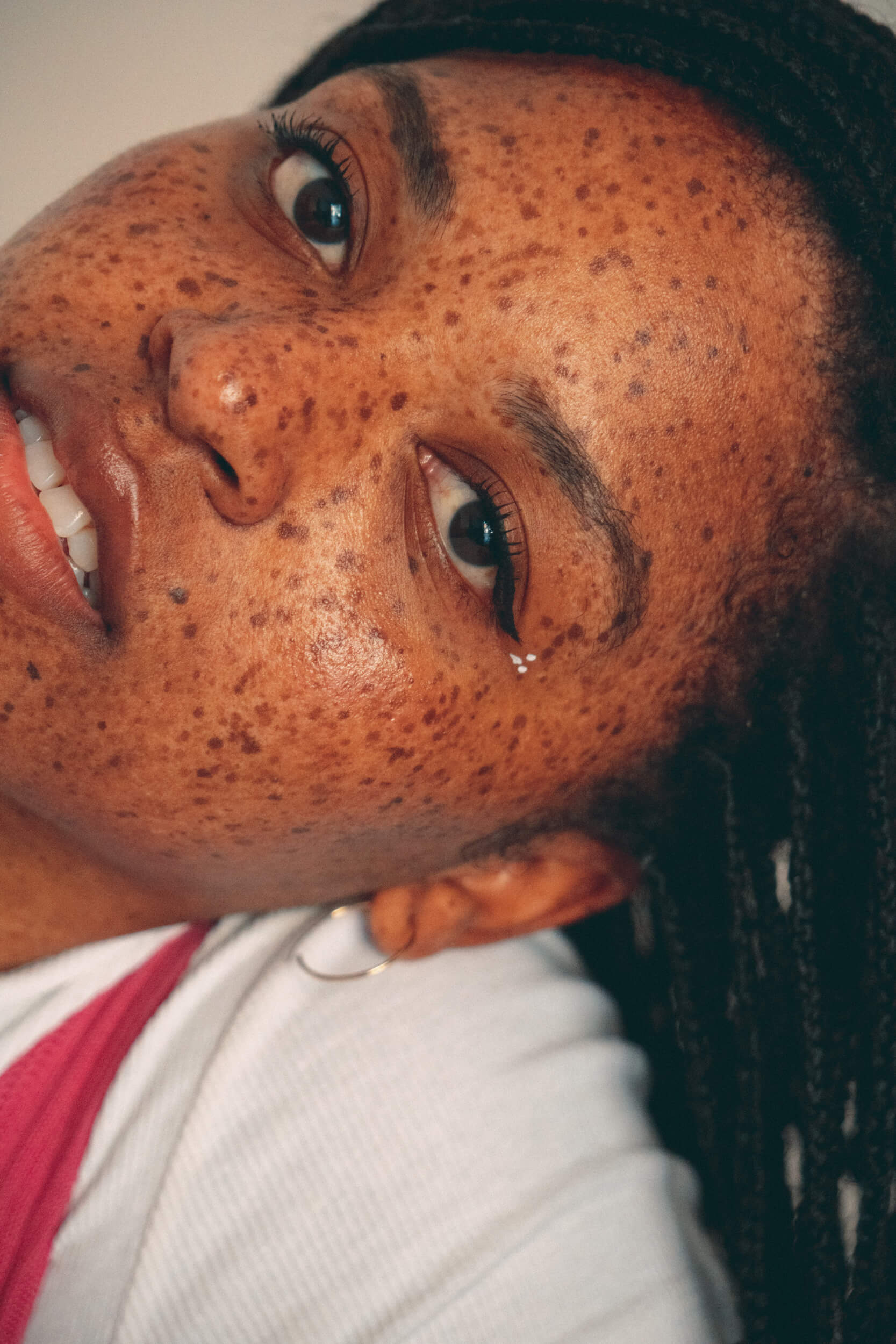 The product on your nightstand?
Water. It's not a product, but there can never be a lack of it.
Your favorite body lotion?
The moisturizing lotion by Aveeno.
Your favorite hair product?
The hot oil treatment: I mix olive oil, sweet almond oil, Jamaican black castor oil, tea tree oil, and coconut oil. I warm it up a bit in a bain-marie, I apply it to the scalp, cover it with a shower cap or plastic bag and leave it to act for 1/2 hours, then I wash my hair normally. You will see how your hair and scalp are reborn.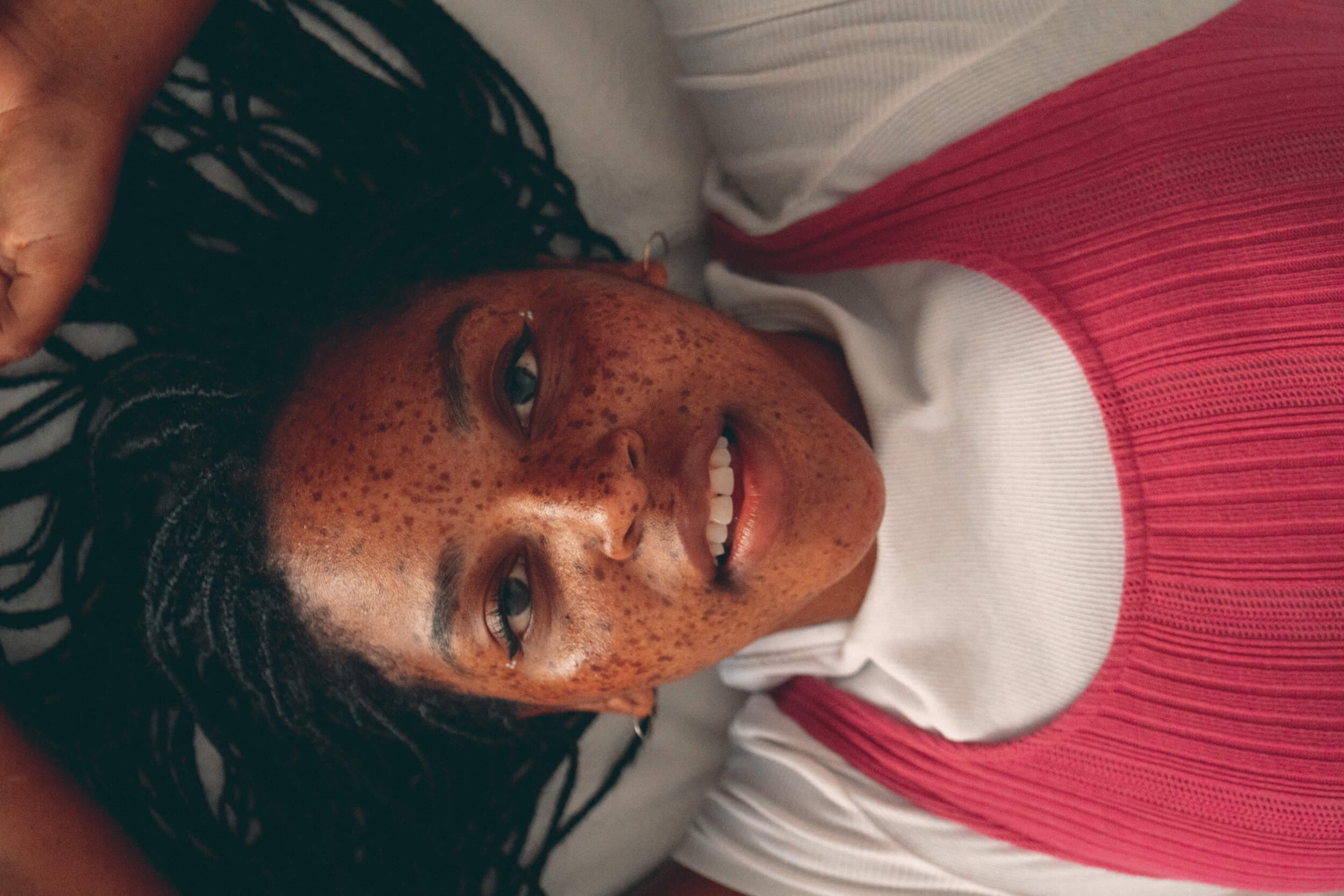 "The hot oil treatment (…) You will see how your hair and scalp are reborn."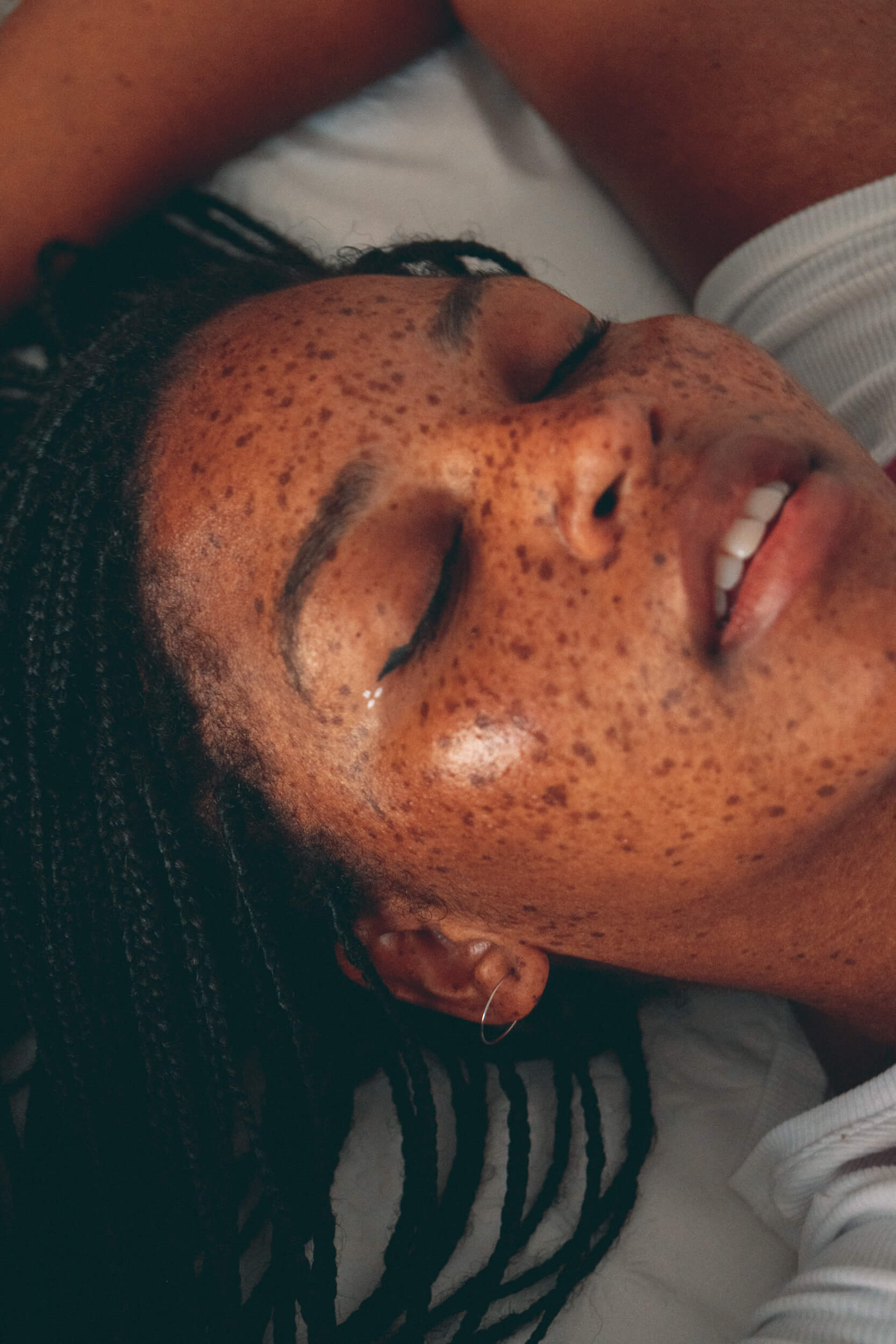 Your favorite combination of face masks?
My must is always the sugar and lemon scrub or clay masks.
Your favorite sunscreen?
I'm currently using Rilastil Sun System with SPF 50+.
What are the makeup products in your bag? What about the must-haves in your kit?
In my bag, there is always cocoa butter lip gloss and glassy by Espressoh. My must-haves are Fenty Beauty's neon soft eyeliners, I love them.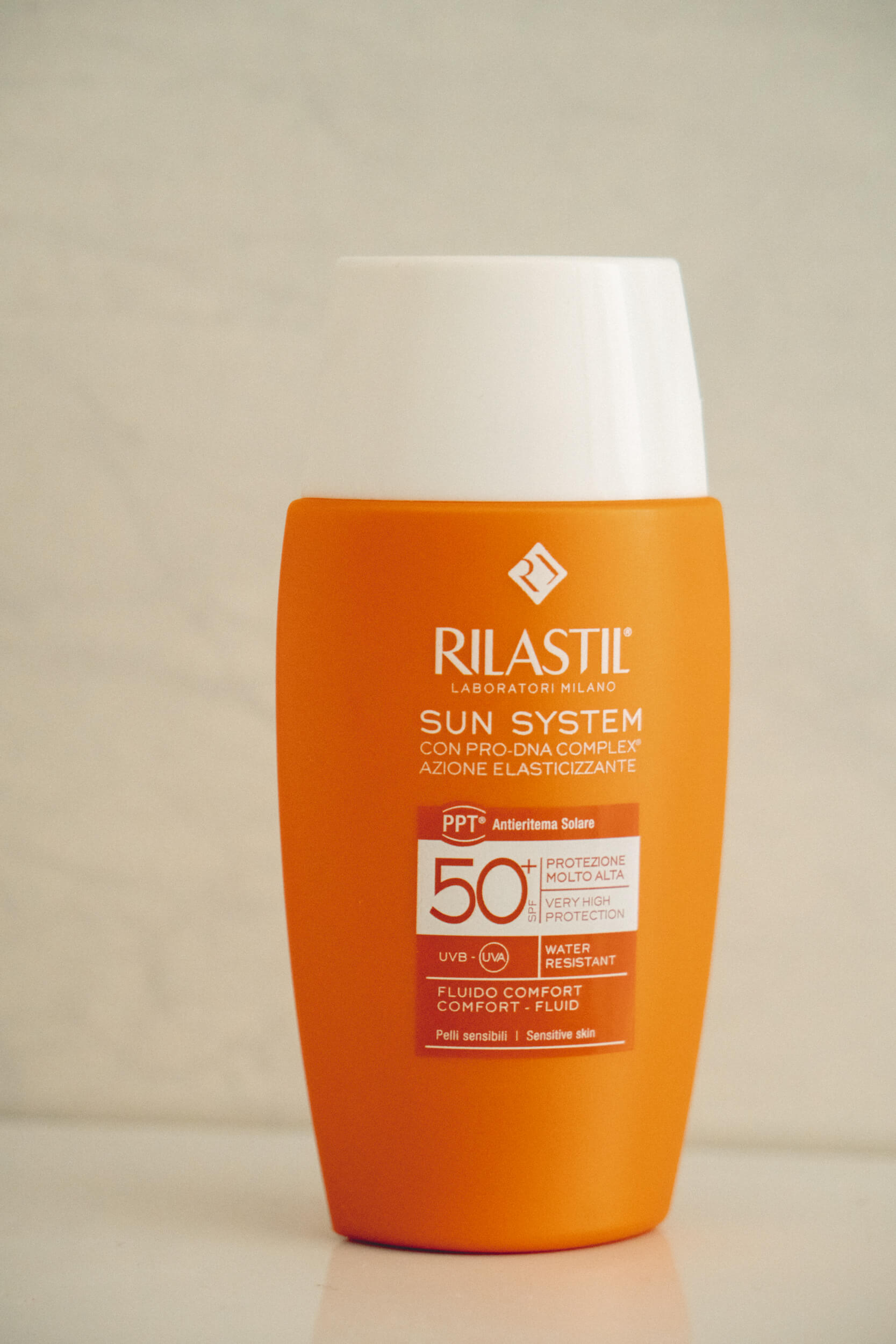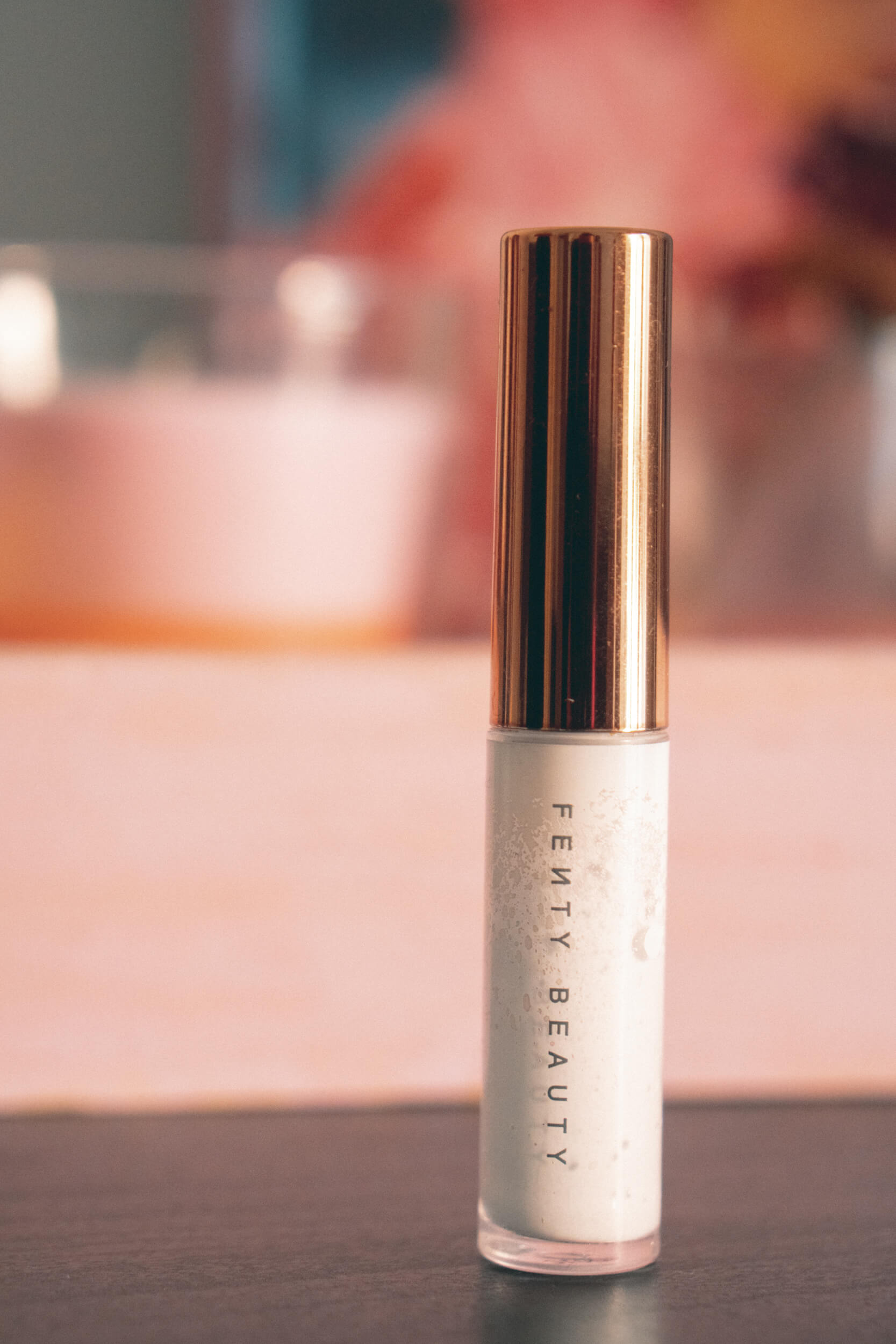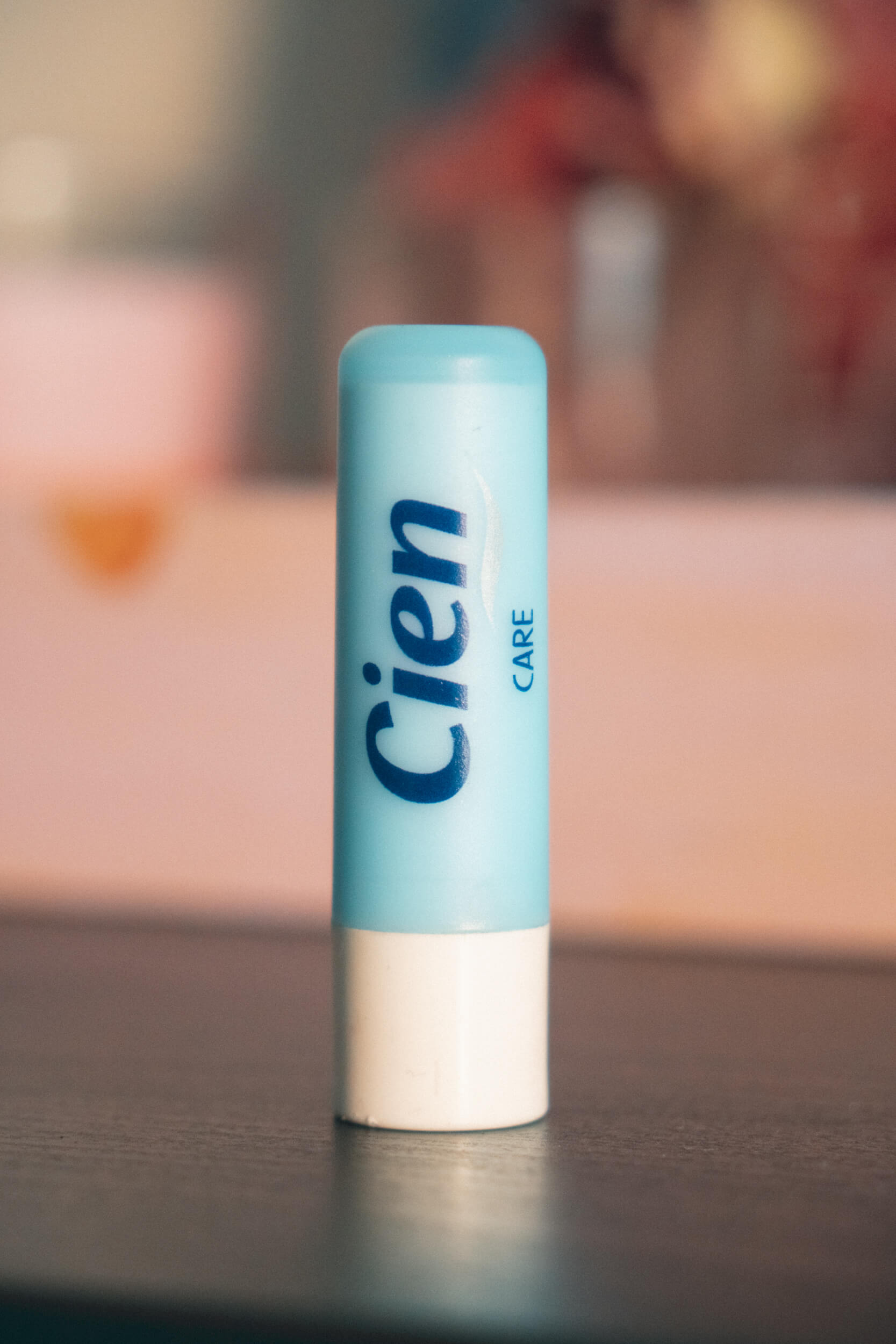 What are your favorite makeup brands? Or the ones you use more often?
I love Espressoh, Milk Makeup, Glossier, and Fenty Beauty obviously.
The book on your nightstand?
Right now I'm not reading anything, but the last book I read was "Wisdom from the Mastery of Love" by Don Miguel Ruiz.
The last thing that made you smile?
Someone that whatever says makes me smile.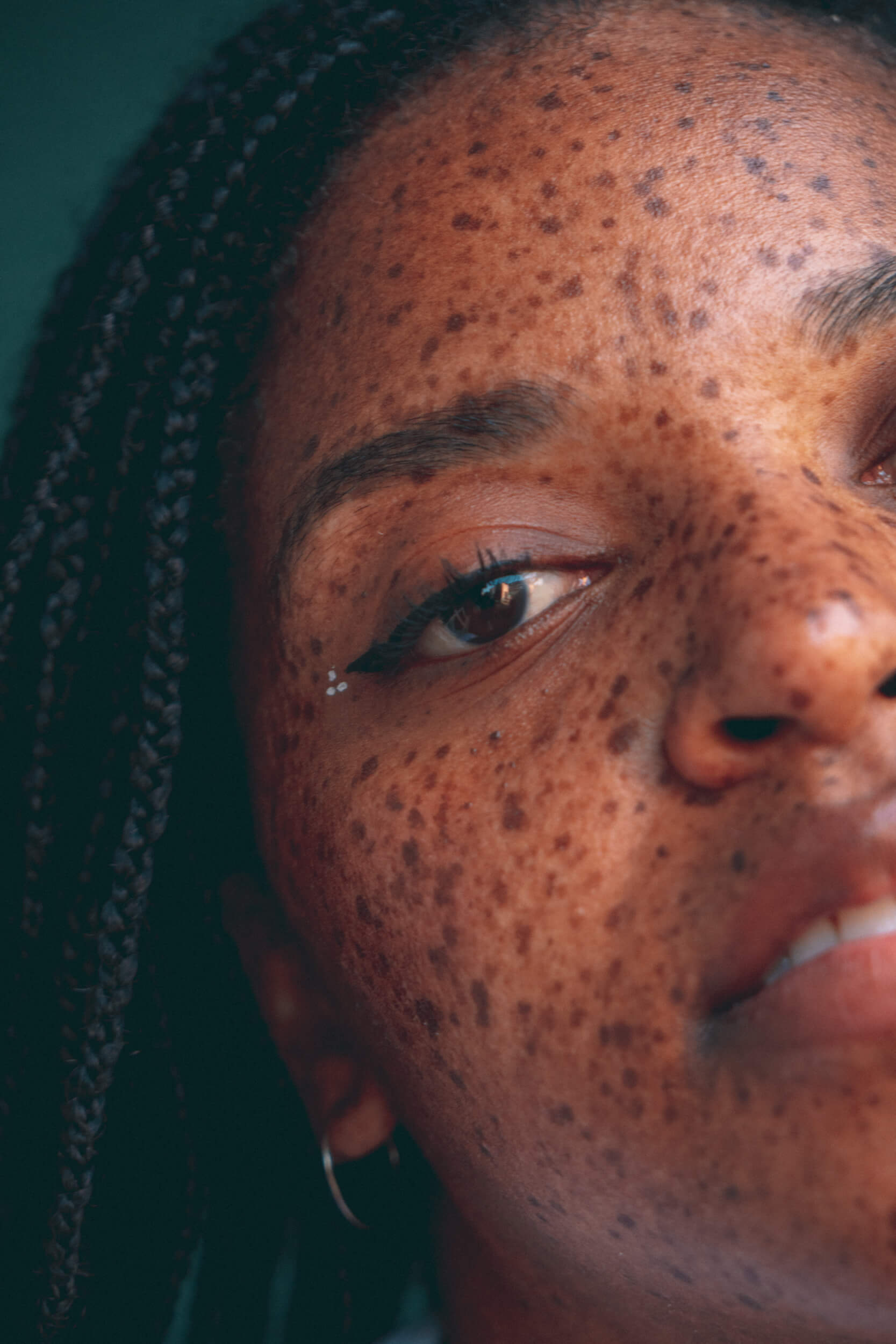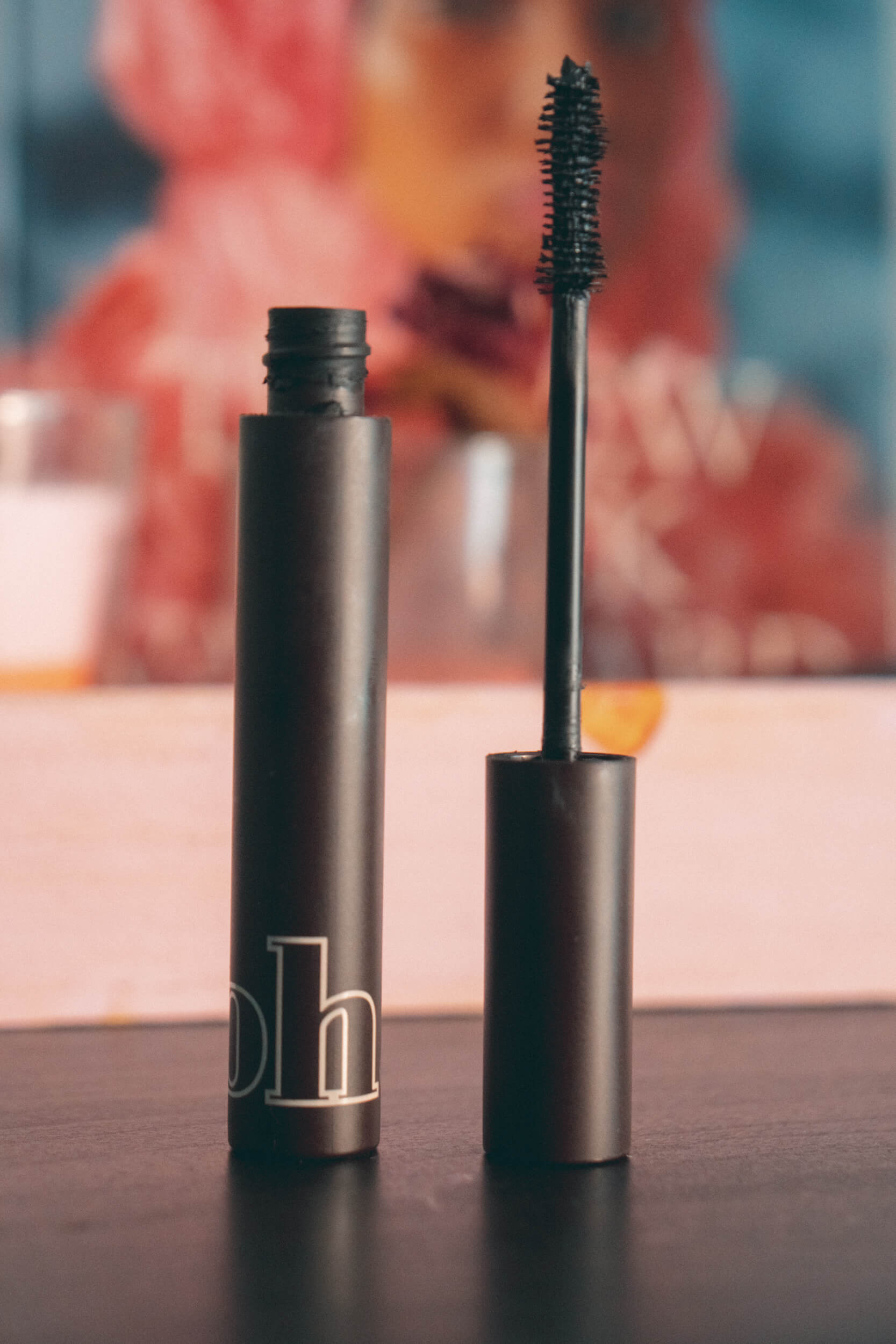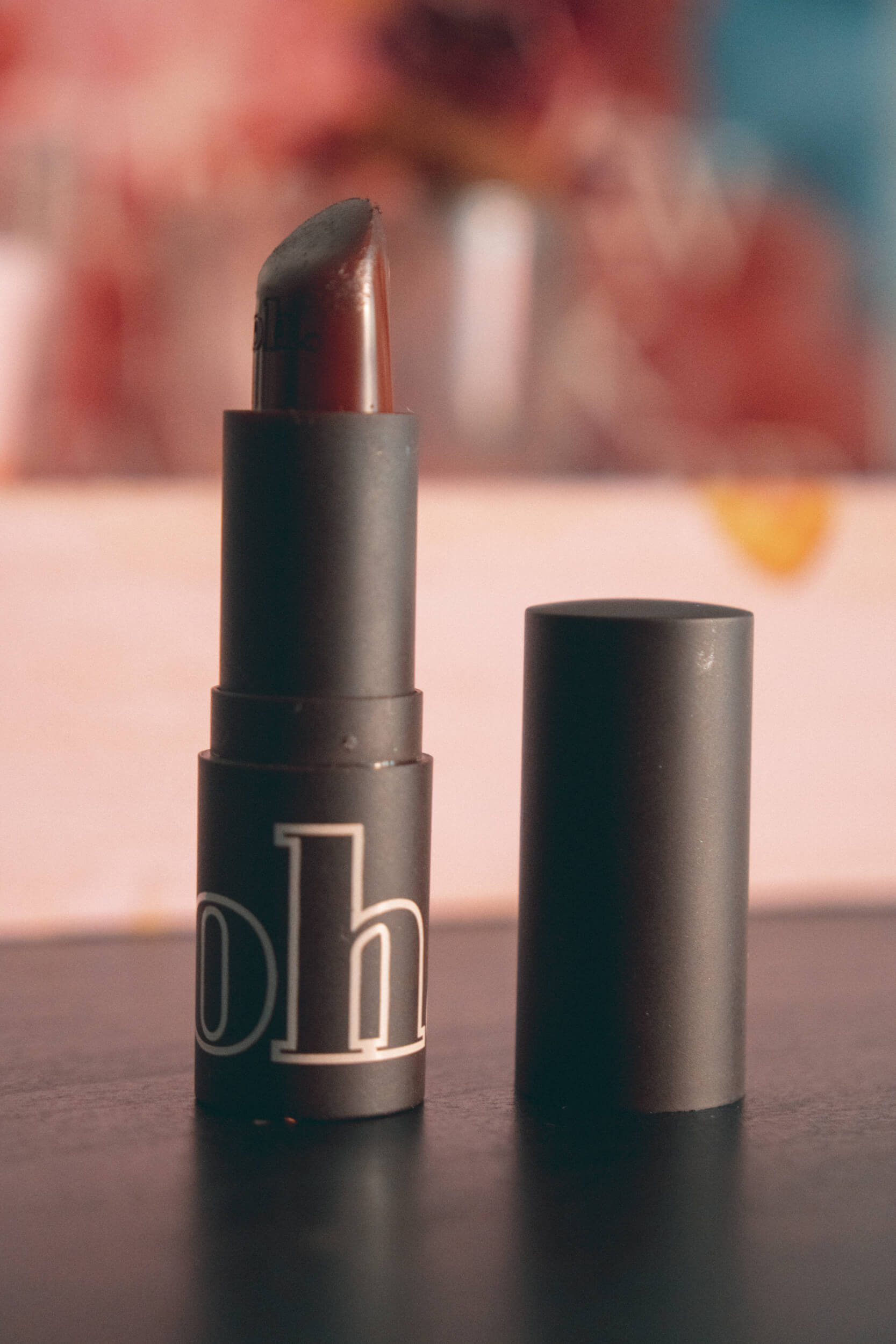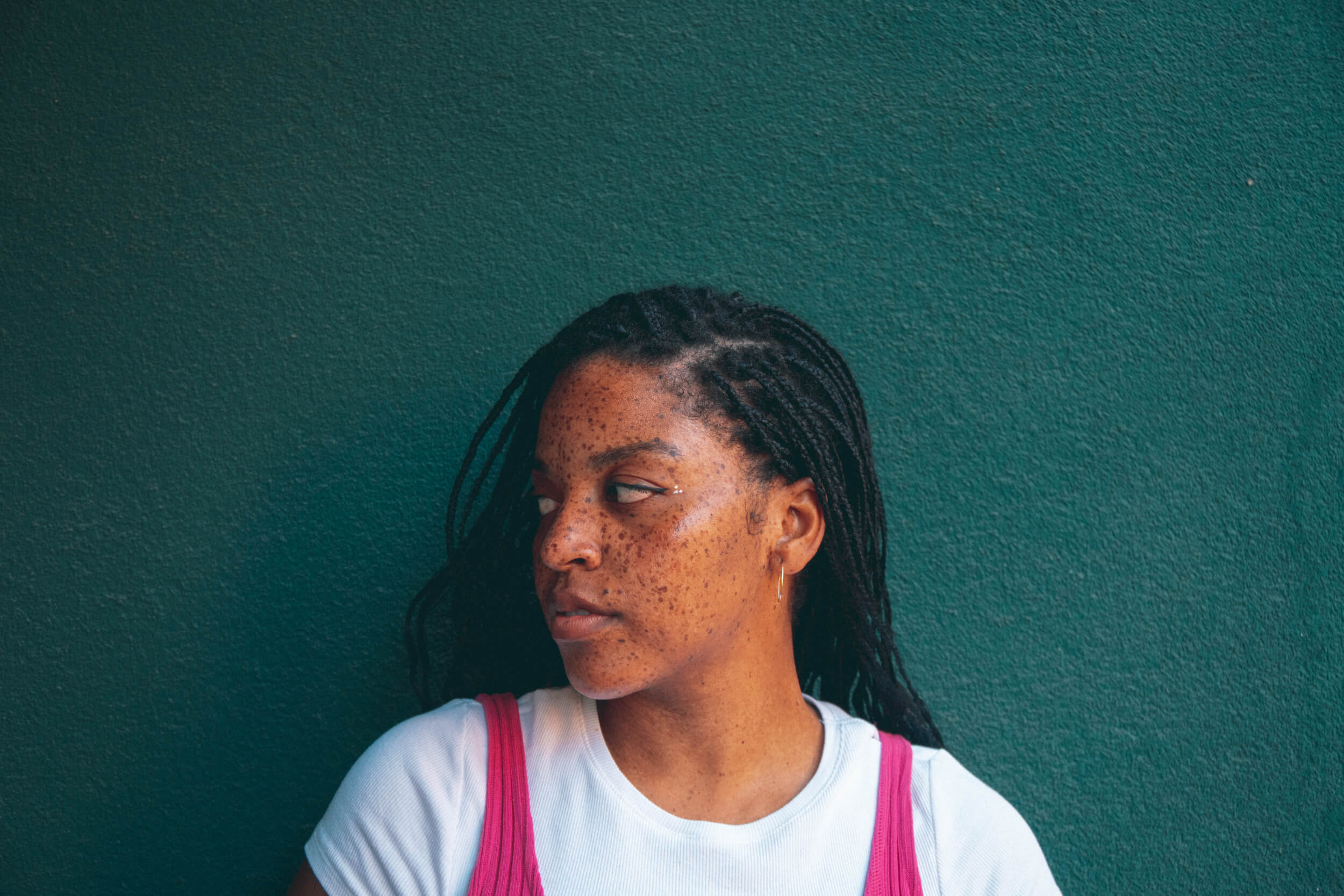 The product on top of your wishlist?
Every colored eyeliner, I don't have any preferences [laughs].
What do you have too many of?
Lipsticks, and by the way I always use the same two.
An epic beauty fail?
Tattoed eyebrows, especially when the person who does it, actually has eyebrows.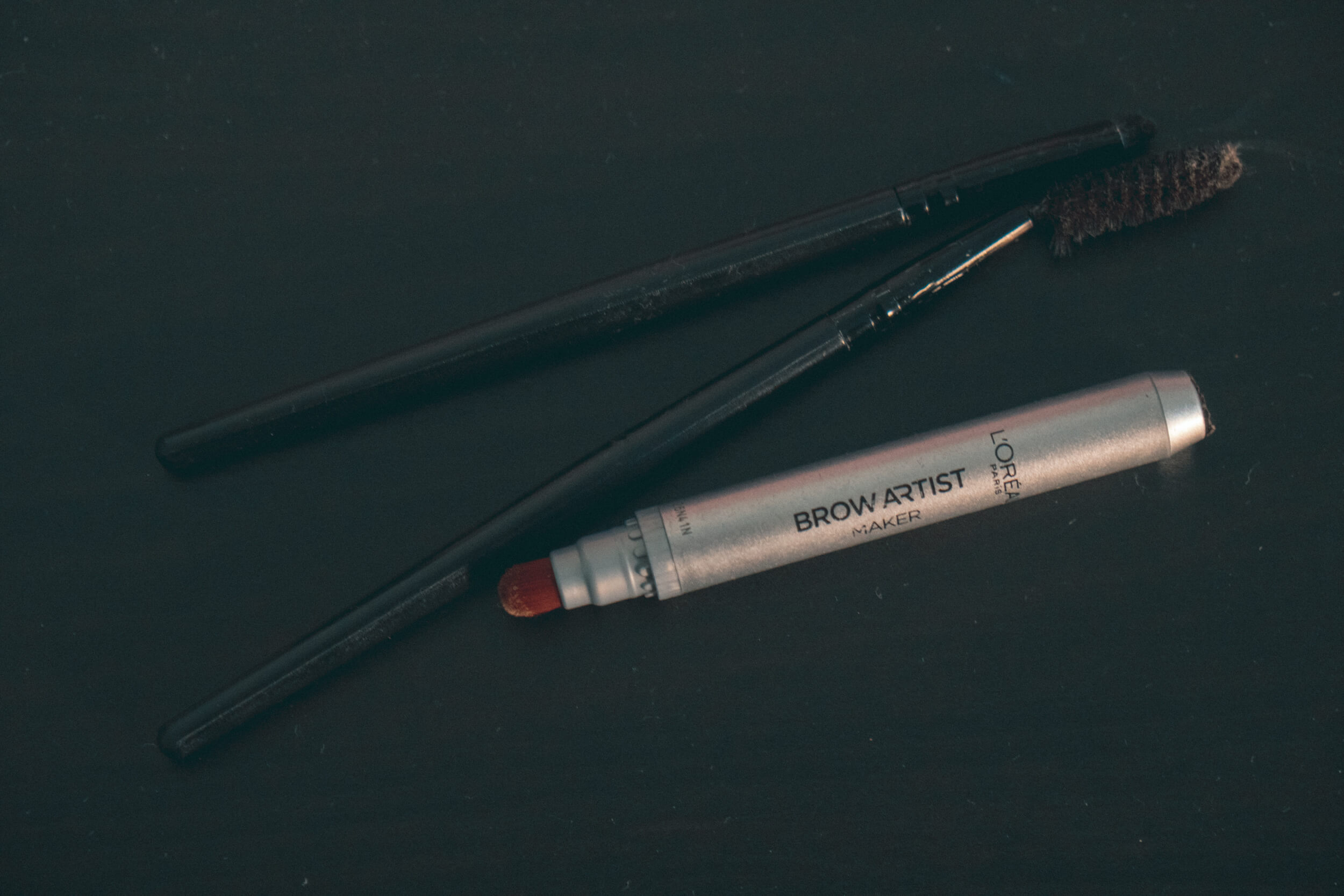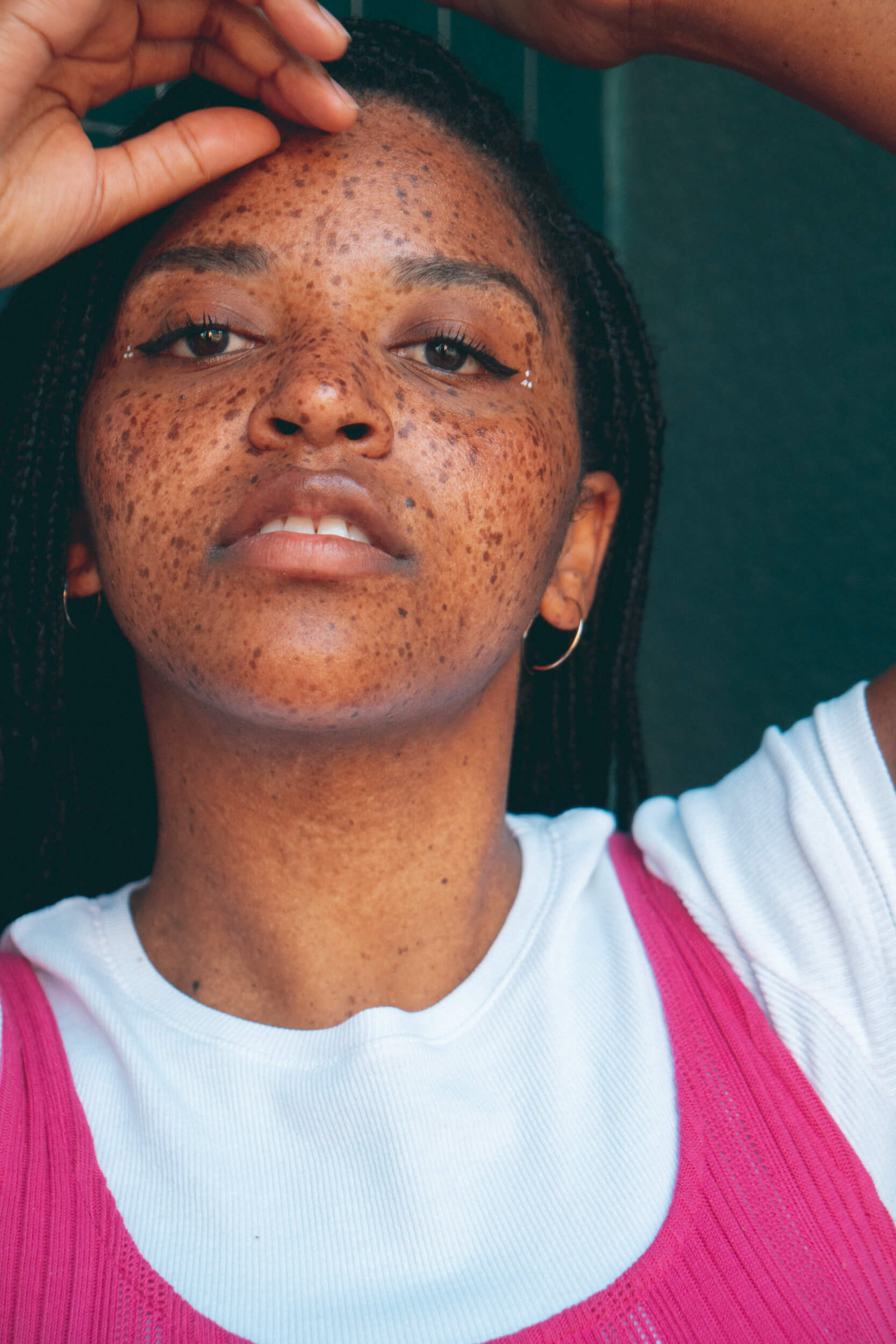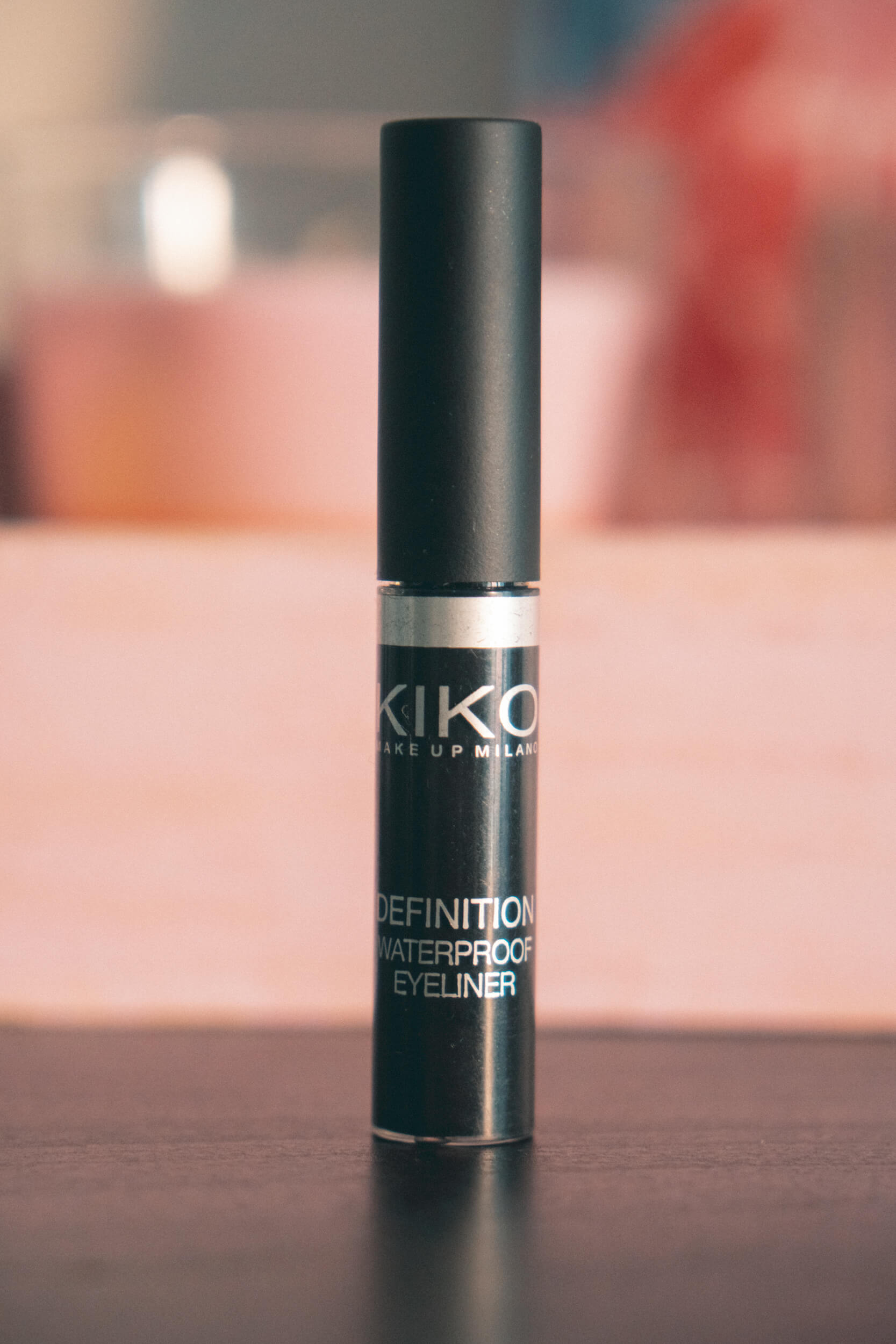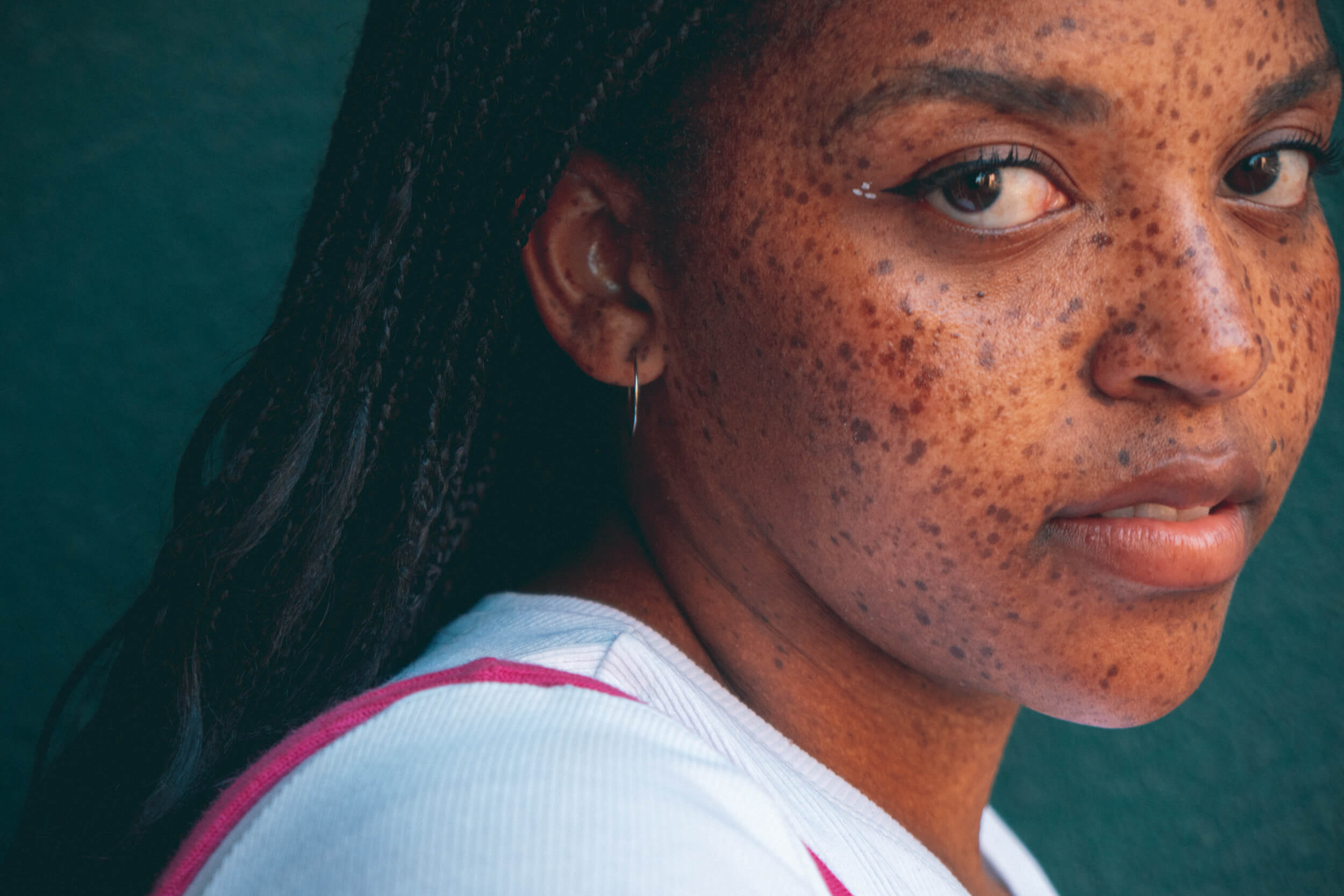 What would you like to see more and more in the beauty world?
When we talk about diversity, I would like to see new faces, not always the same 5 girls that have monopolized every brand's campaign. 
What's the bravest thing you have ever done?
Learning to walk with my head held high and not to be held down by the comments or the looks of people while walking on the street and having moved to Milan without any certainty, only big dreams.