Model Heather Marks has already told us how

skincare

is such an essential part of her daily life: between work, traveling from one climate to another, and life on set, it's not a surprise that her skincare routine is so well-organized with face masks (especially those with manuka honey), scientific products and clean facials.
But what about makeup? While we were in LA, we couldn't resist and so we asked her more about her beauty must-haves and tips to feel herself but with a little extra touch. Her philosophy? "Less is more" and natural beauty is the ultimate beauty. We couldn't agree more.
Between too many mascaras and a couple of epic-fails that involve eyebrows, here what she told us about the importance of being yourself and being happy without forgetting an adventurous touch.
What's your earliest beauty memory?
I remember when I first started modeling, I was fourteen at the time, so really young, and they would constantly transform me: my eyebrows bleached and my hair dyed red. I think that was my introduction into fashion, it was all these crazy makeup looks.
You were a different person every time.
Always. I was like a chameleon.
What's the first thing that you do when you wake up and the last thing you do when you go to bed?
The first thing when I wake up, besides coffee, is usually washing my face and I use these amazing crystals by Angela Caglia. 
Sometimes I use a tonic or a face mask and I massage my face with them, just to make me feel awake. And then I go through my skincare routine: skincare is so important to me, just because being a model and having makeup on all the time is so hard on our skin, and so is traveling and different climates. Just going from New York to LA the climate is different, it's humid then it's dry, your skin doesn't know what to do. So, I wash my face and I use the serums and that's the start of my day. I don't put makeup on unless I'm leaving the house, then I'll do something natural.
Then at night it's kind of the same thing, I'll wash my face but I'll do a night-time regimen which is also a little bit different, then I'll use also new serums, but more heavy creams and thinks that soak in. I have dry skin: I like a thick cream at night and anything I can kind of leave on as a mask as I sleep.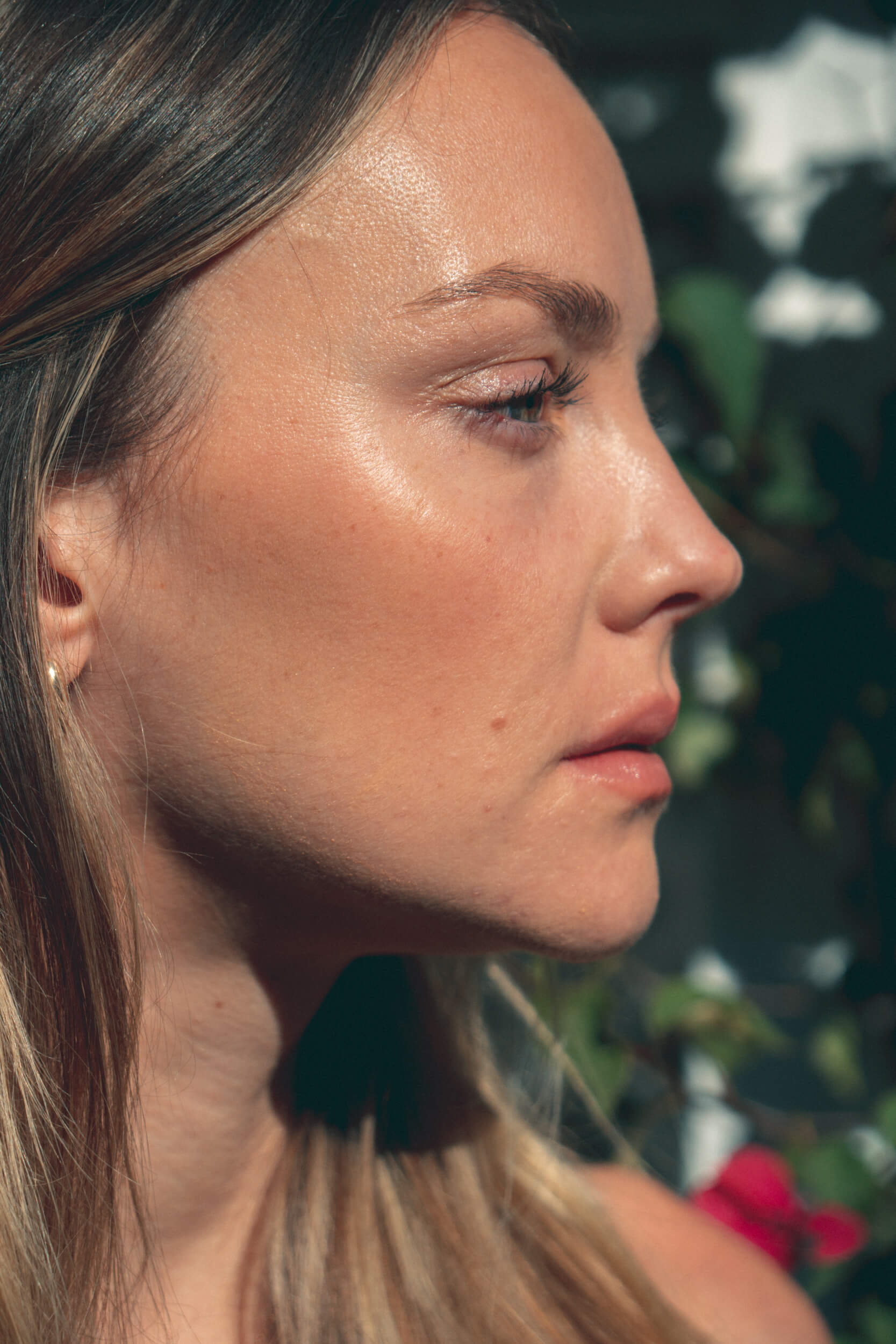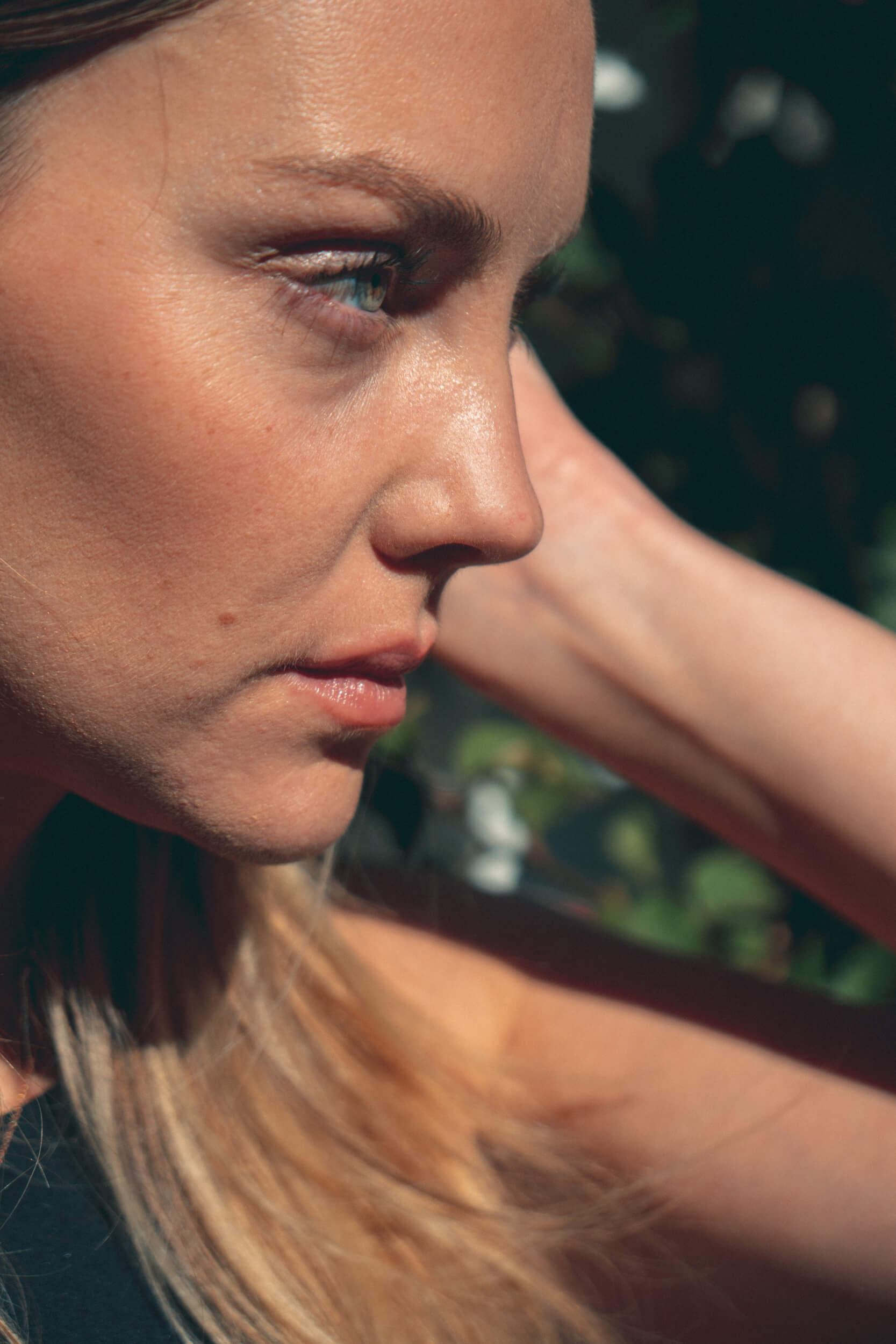 "Skincare is so important to me, just because being a model and having makeup on all the time is so hard on our skin, and so is traveling and different climates."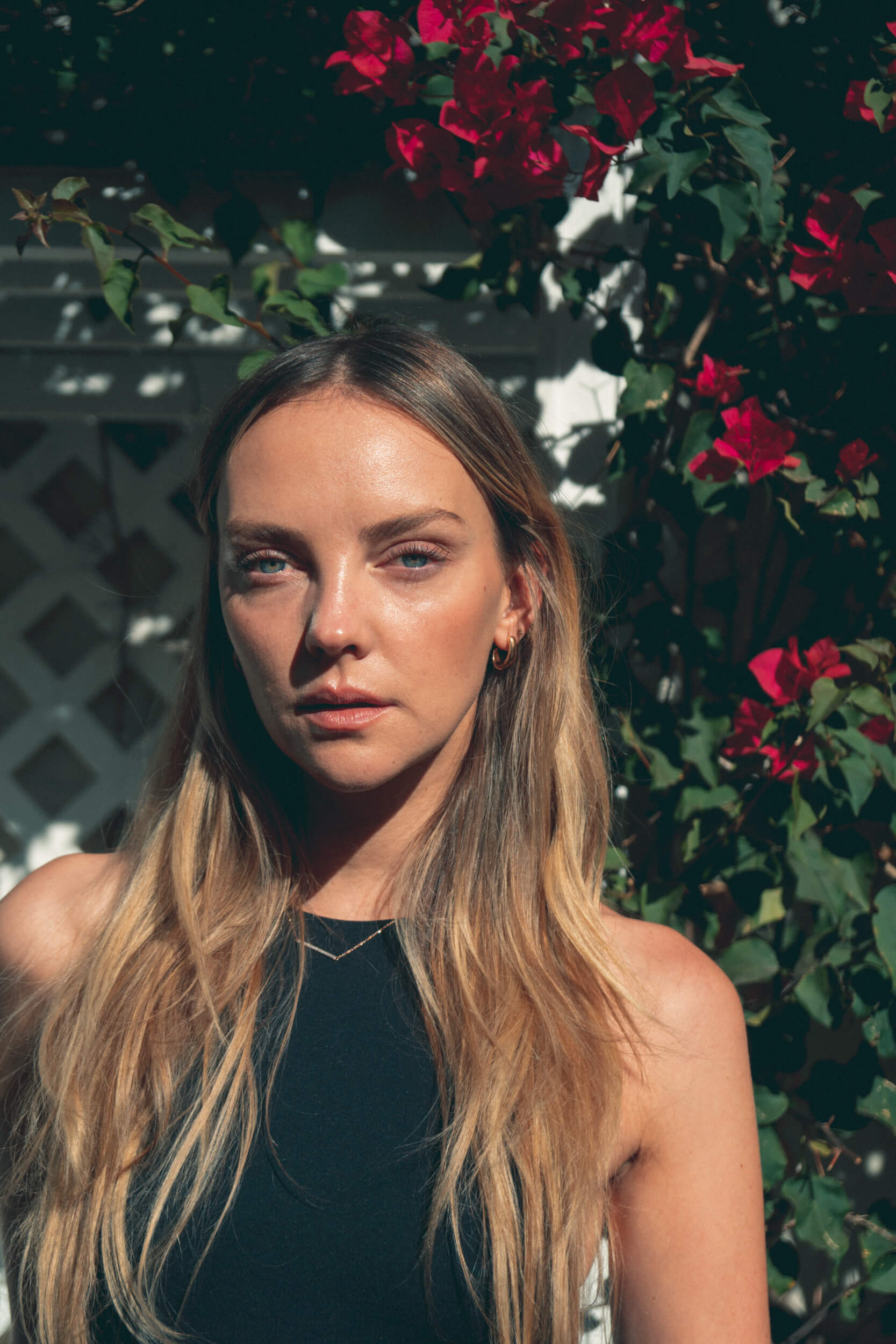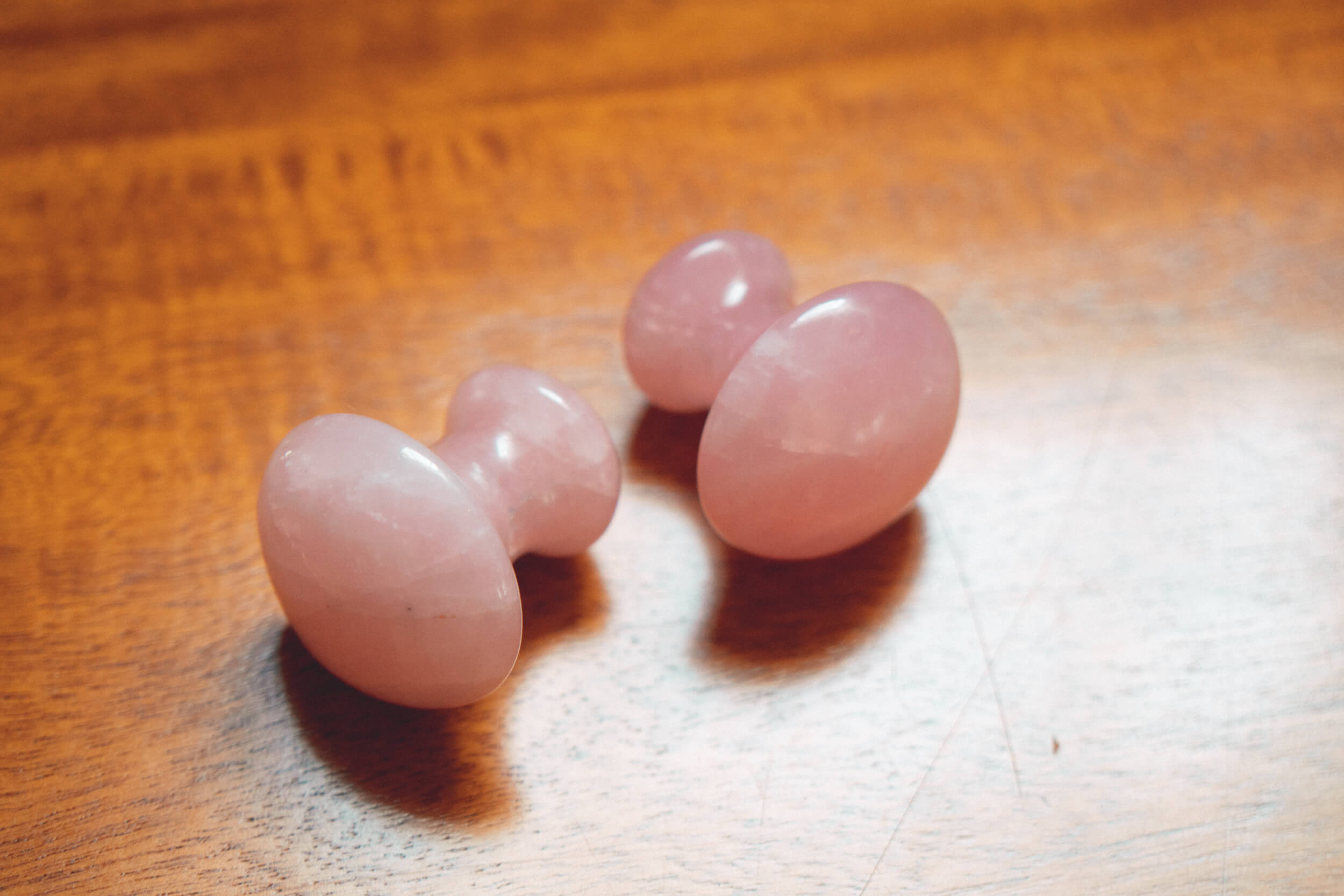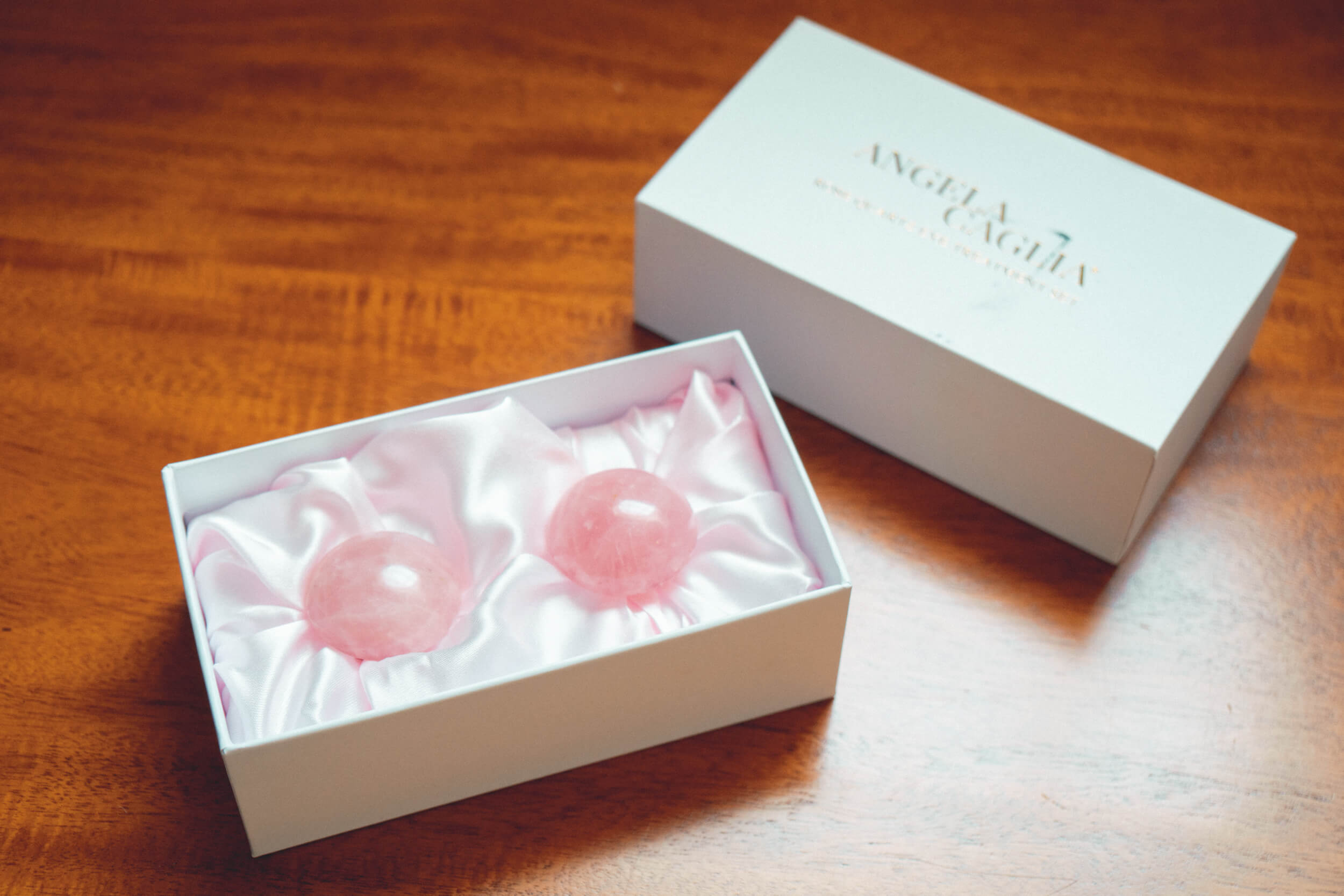 Do you have a favorite mask?
Yes, I definitely do. I love the iS Clinical Hydra Cool mask. Then, my favorite mask to use is manuka honey, just regular manuka honey from any health food store. Manuka honey is a bit different from the regular one, I think it comes from the bark of a tree instead of bees, honey has antibacterial and antimicrobial properties and it also makes my skin feel so soft. That's my favorite.
Sisley has a bunch of great masks that I use too: like the Black Rose Cream Mask. I have so many. Glossier has one that I like, for a better price point, that's the Moisturizing Moon Mask. But the manuka honey is my go-to.
You said it before you use it with the rose quartz?
Sometimes I'll do that with the mask, but I like to do that with the honey, it feels like it's pulling the skin. Those are my favorite masks. And then, with the honey, iS clinical also does a honey face wash which I love. Again, it's more if I'm having a dry day and I'm needing an extra something, I'll switch to that.
I don't think we have iS Clinical in Italy.
They're pretty popular here now, everybody is using them these days. I think they are kind of known for being in dermatologist, you can't really find them in many stores. But they are hands down my favorite, it's like a science skincare company.
More science and less branding. What's your favorite facial?
I also love Biologique Recherche so anything and any kind of facial that they give; Rescue SPA in New York gives a facial, too. I think that, on the skin like mine, I need extra actions every now and then, the same thing with traveling. But I like a clean facial, the steam, the extra actions, and the masks, nothing too crazy or fancy.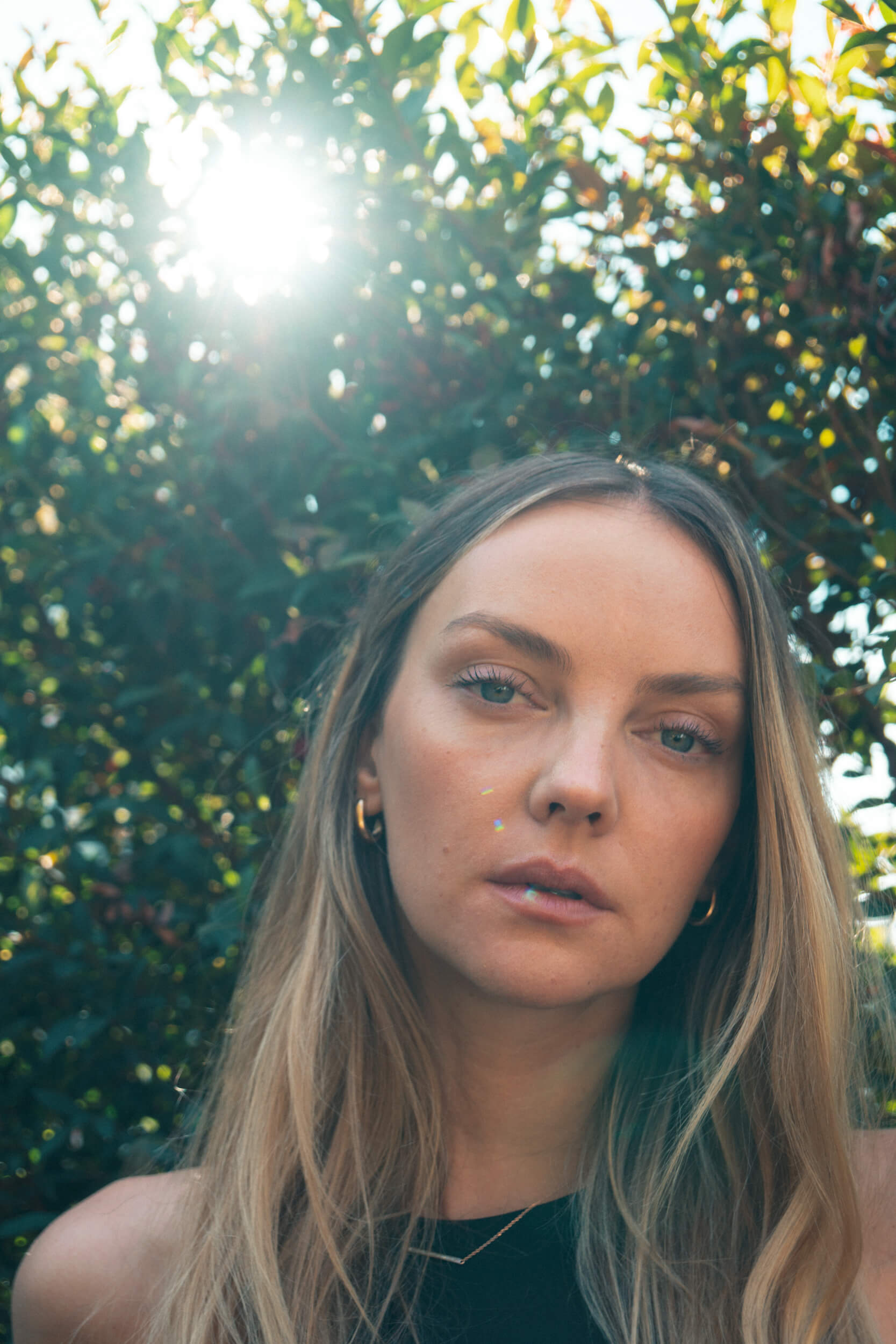 "Honey has antibacterial and antimicrobial properties and it also makes my skin feel so soft."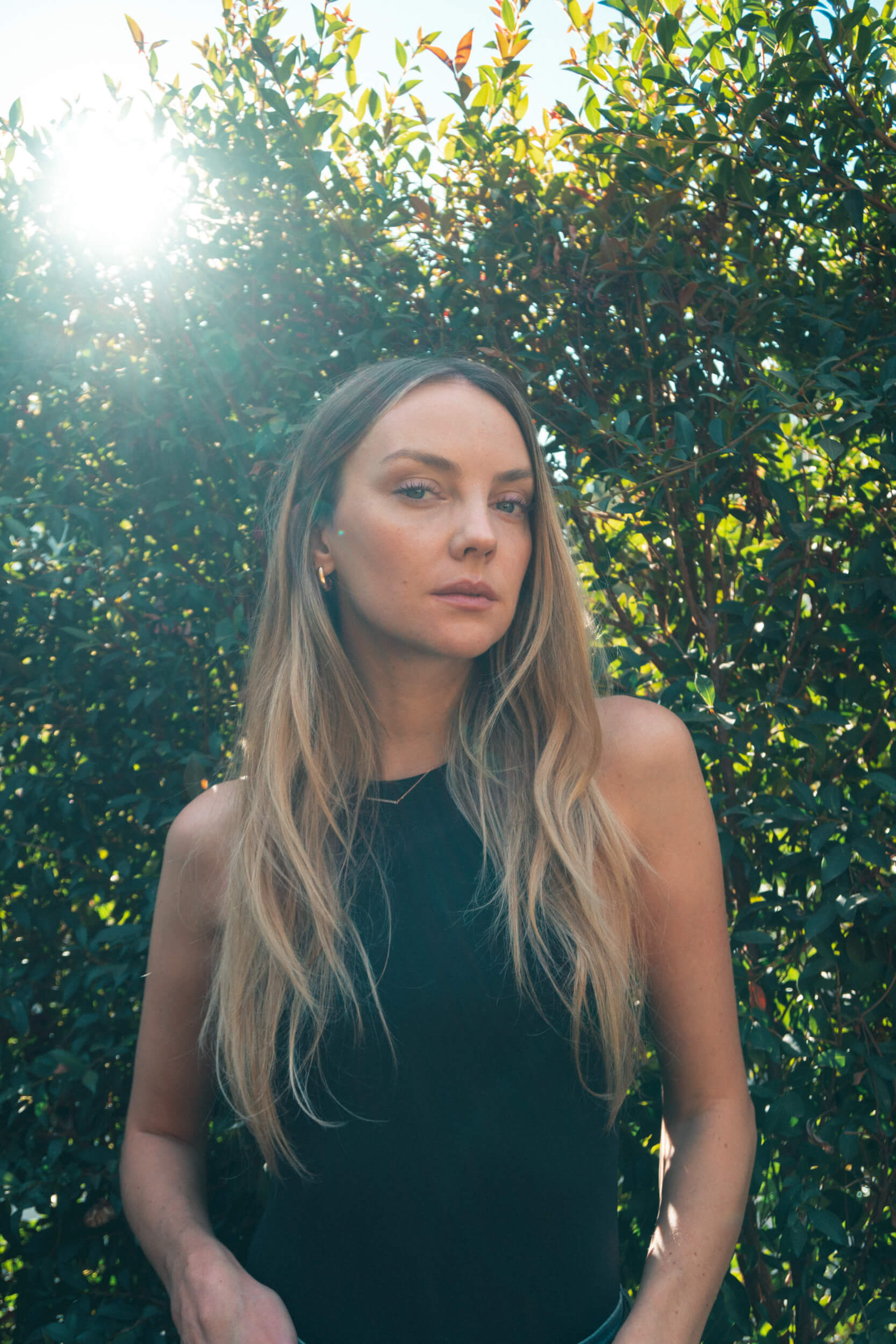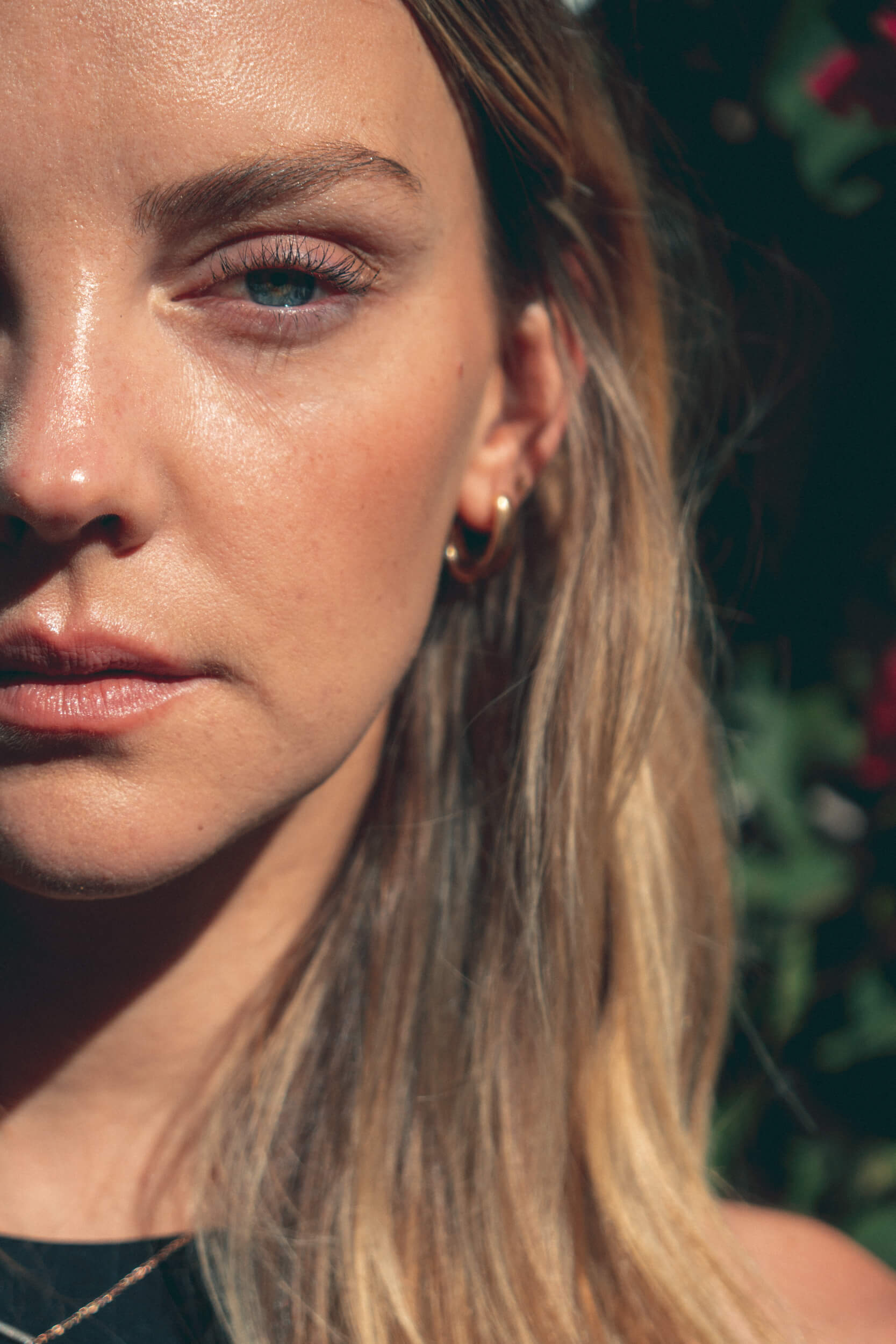 Being a model and being on set: you are surrounded by makeup artists and hairstylists. Is there a secret, you've learned over the years, you can spill to us?
I try to never go to sleep with my hair wet: I use those silky scrunchies to not get kinks. Then, I think, removing makeup after the day. Before I leave set, I always take my makeup off because I think that sitting with it all day is so hard on the skin. I really love Bioderma water. I've used it for years since I was 15, it's the only thing I've had forever. And, again, once I leave set, I have to moisturize after having something on my skin all day. I always pick up beauty tips, like the soap brows, I love to use the Skin Food by Weleda on the eyelids to get the glossy eye.
What does "feeling comfortable in your own skin" mean to you?
Being confident.
I think "less is more" and I always feel the best when I'm myself, but maybe a little something extra. I always think it's fun to play with makeup and create these different looks. I think nowadays natural beauty and seeing women in their natural way is the most important and the most appealing thing to me.
What's the book on your nightstand?
I just finished "A Little Life" by Hanya Yanagihara, it's amazing. A very heavy read but incredible.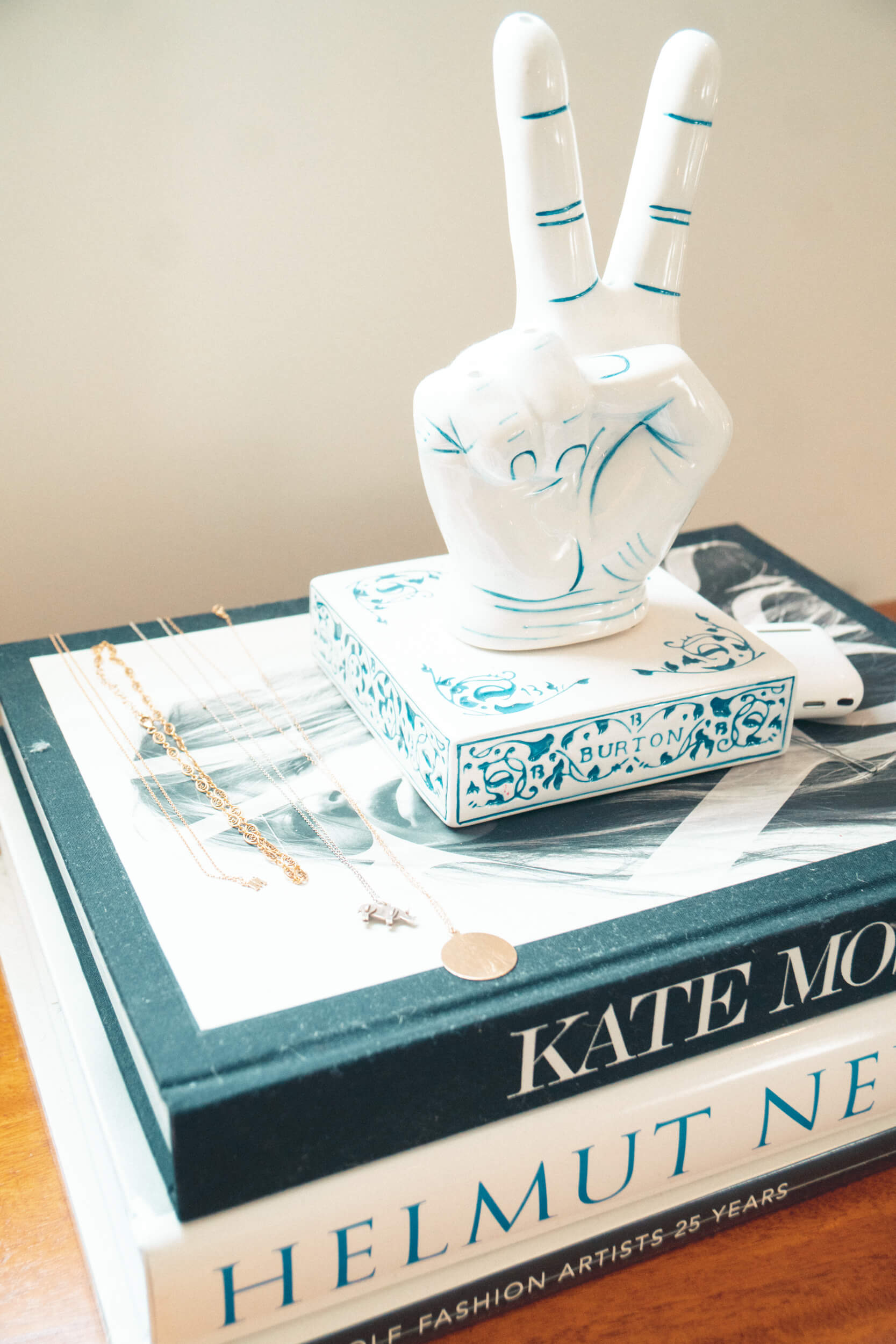 "I always think it's fun to play with makeup and create these different looks."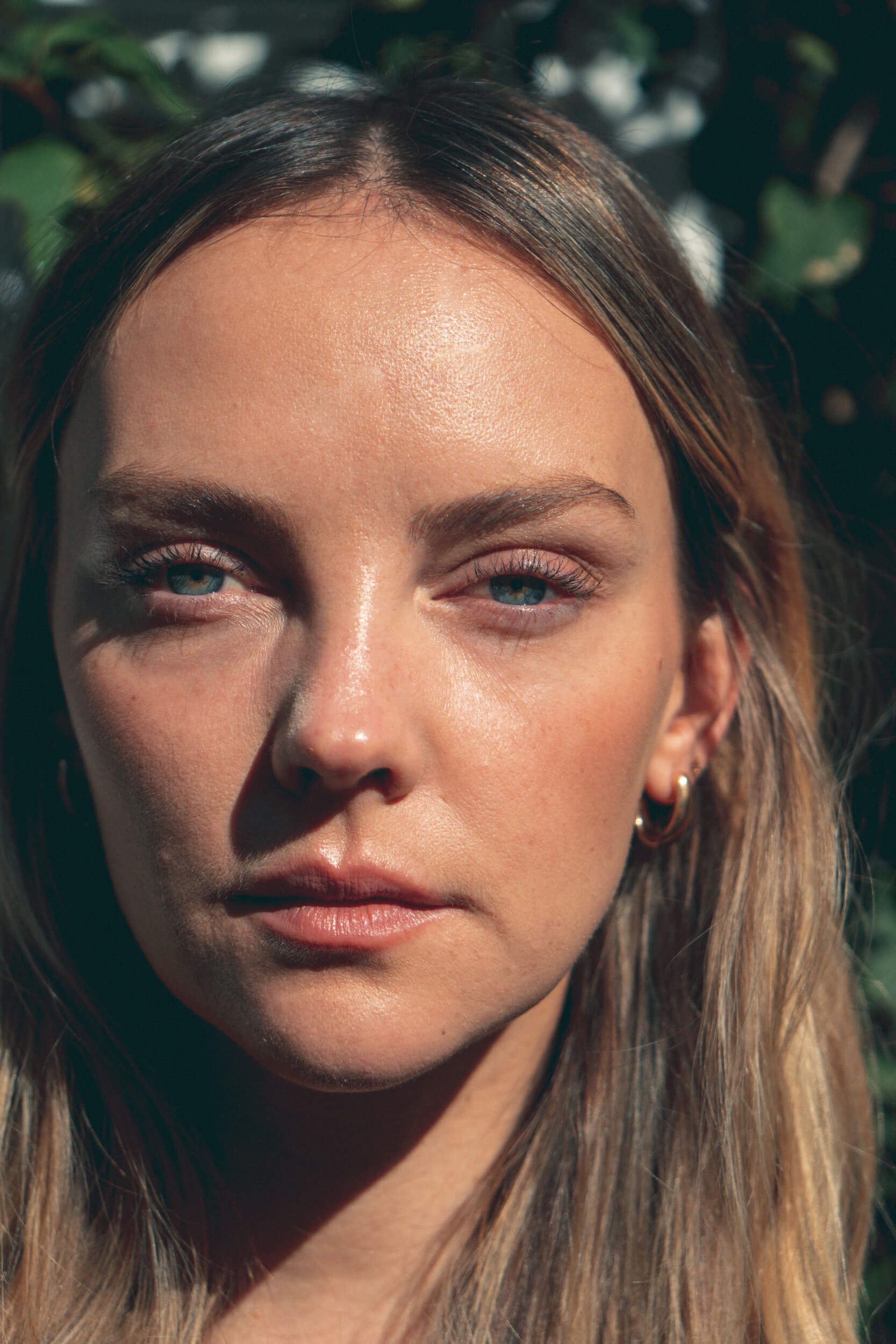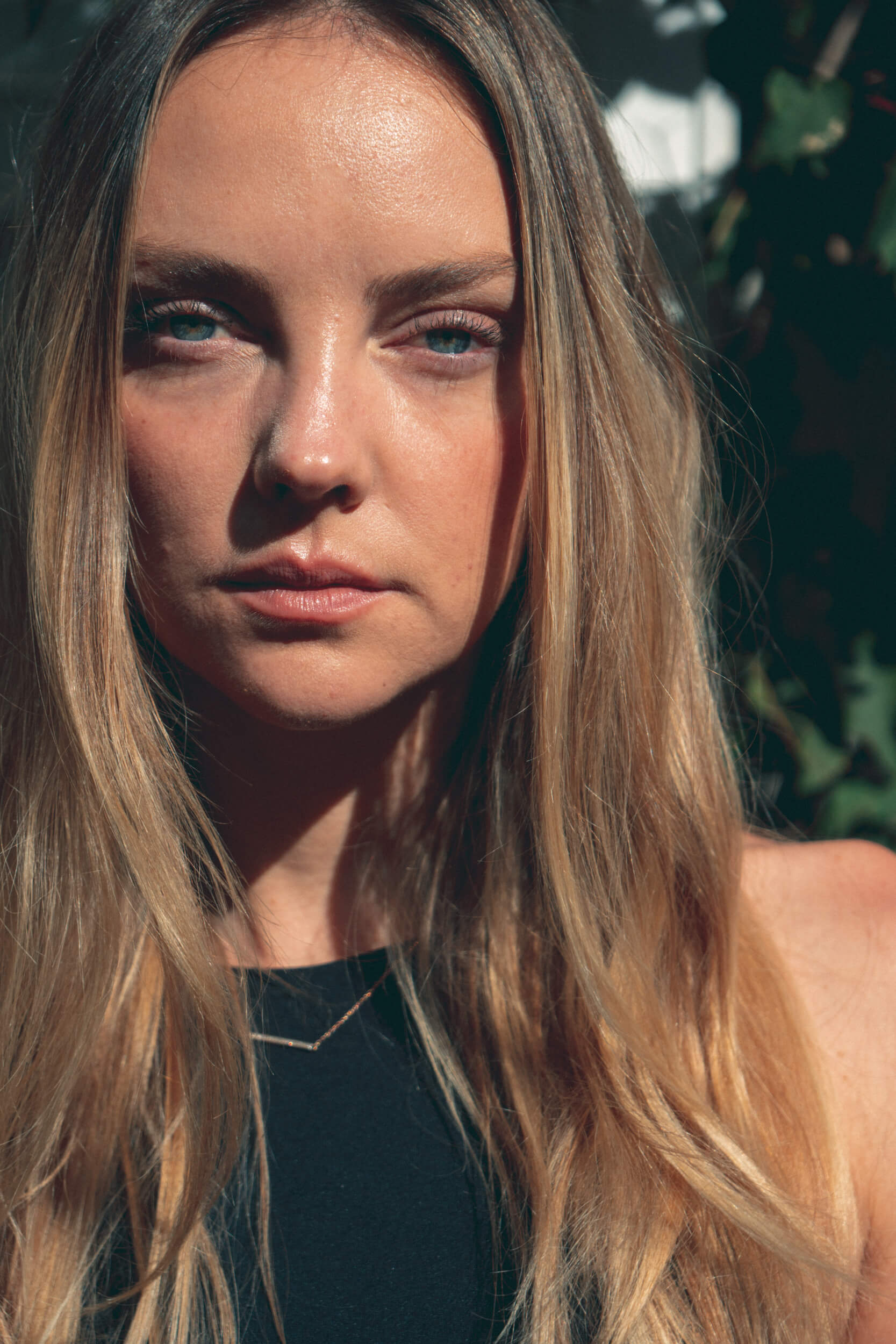 "Seeing women in their natural way is the most important and the most appealing thing to me."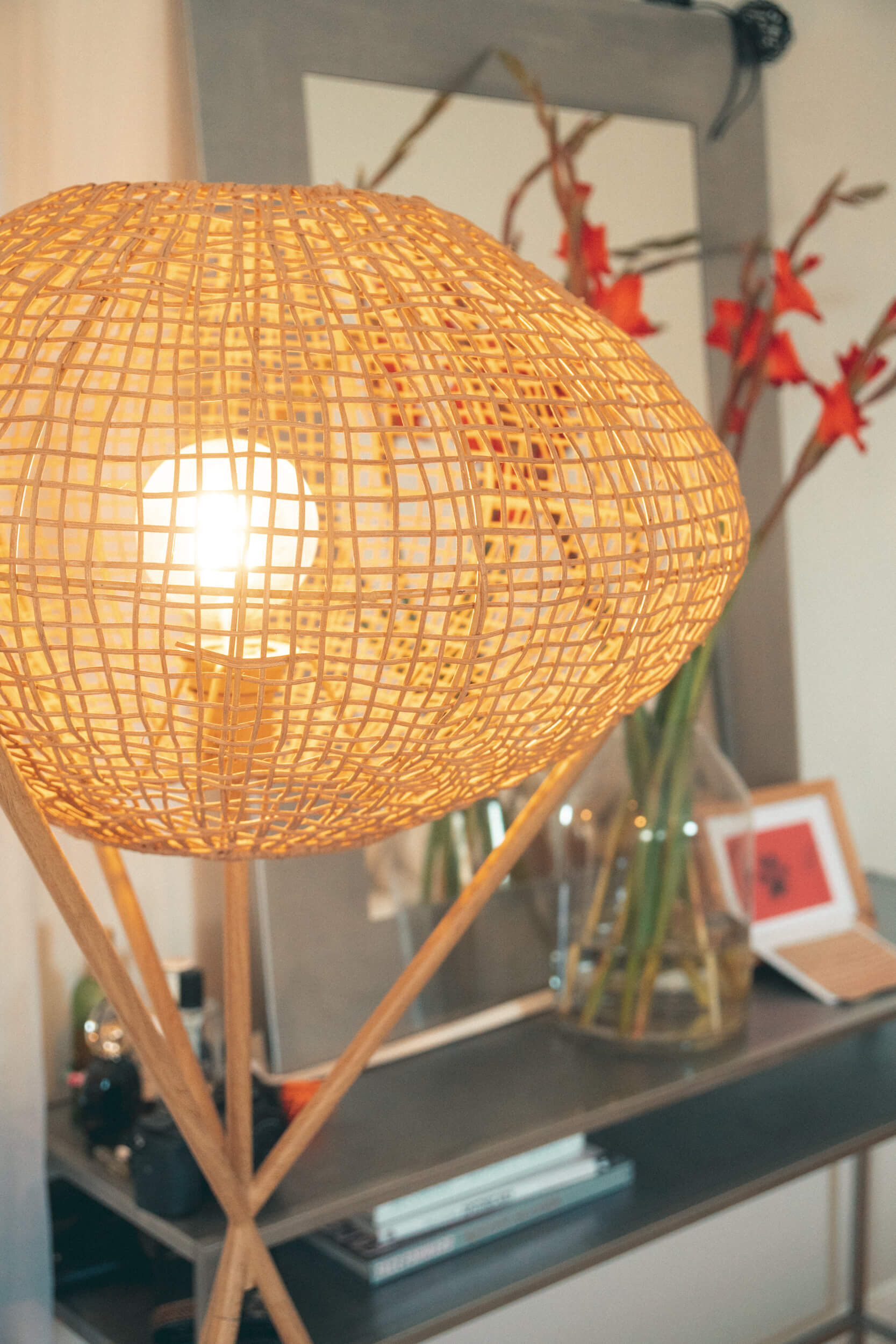 What are the beauty products that are always in your bag?
Always an eyelash curler, that's my favorite, the one I currently have is Nars. I also like the Shu Uemura one, because I have really wide eyes and it was the only one I could fit all my eyelashes in.
Then, a NARS concealer stick, because you never know, and you can use it on everything. I also always have Dr. PAWPAW Ultimate Red Balm, they are the secrets of every makeup artist, I used to get them from Australia before you could get them here. Lips, burns, mosquito bites, it works on everything. Maybe lipstick, but that's it.
What's the thing that makes you laugh the most?
Friends and family. Just being surrounded by the people I love and organic good times.
Bath or Shower?
Both. A bath at the end of the day.
Your favorite hair styling product or tool?
A round brush and a blow dryer. My hair too gets so damaged from being through so much treatment. Then I love Christophe Robin, they do a lavender oil that I love. I could use a bit to style my hair or put it on as a full mask. It gets warm and it's honestly one of my favorite products.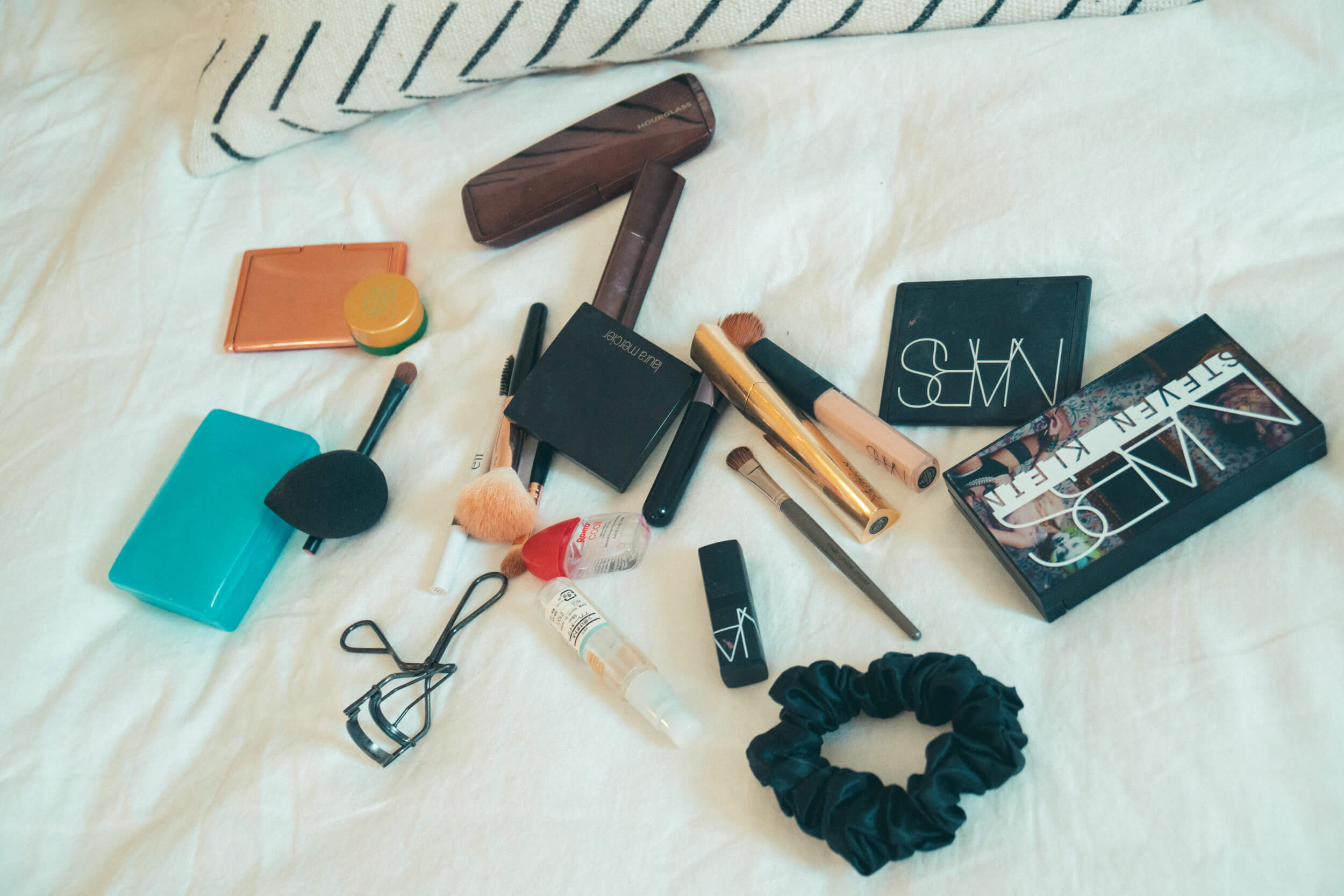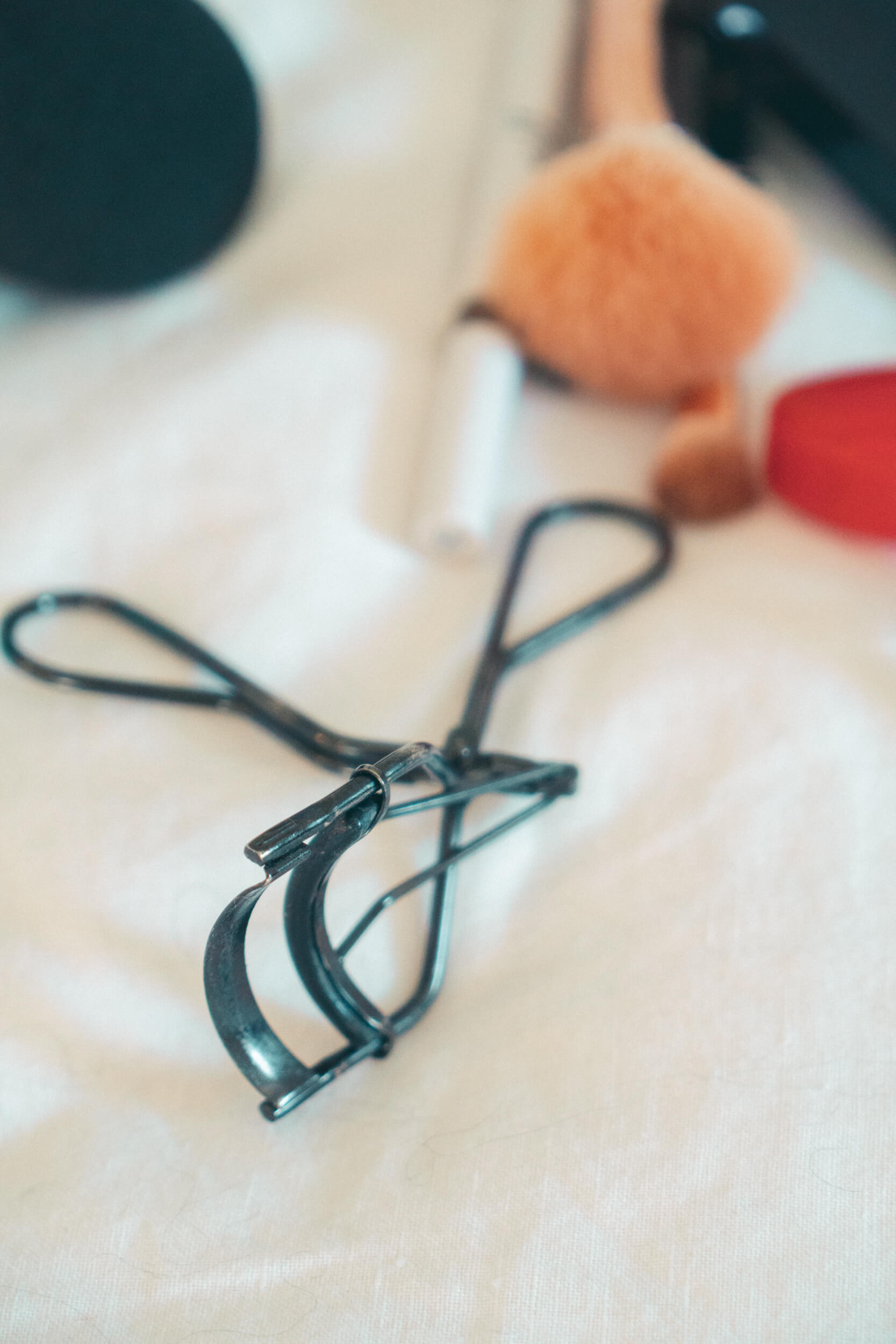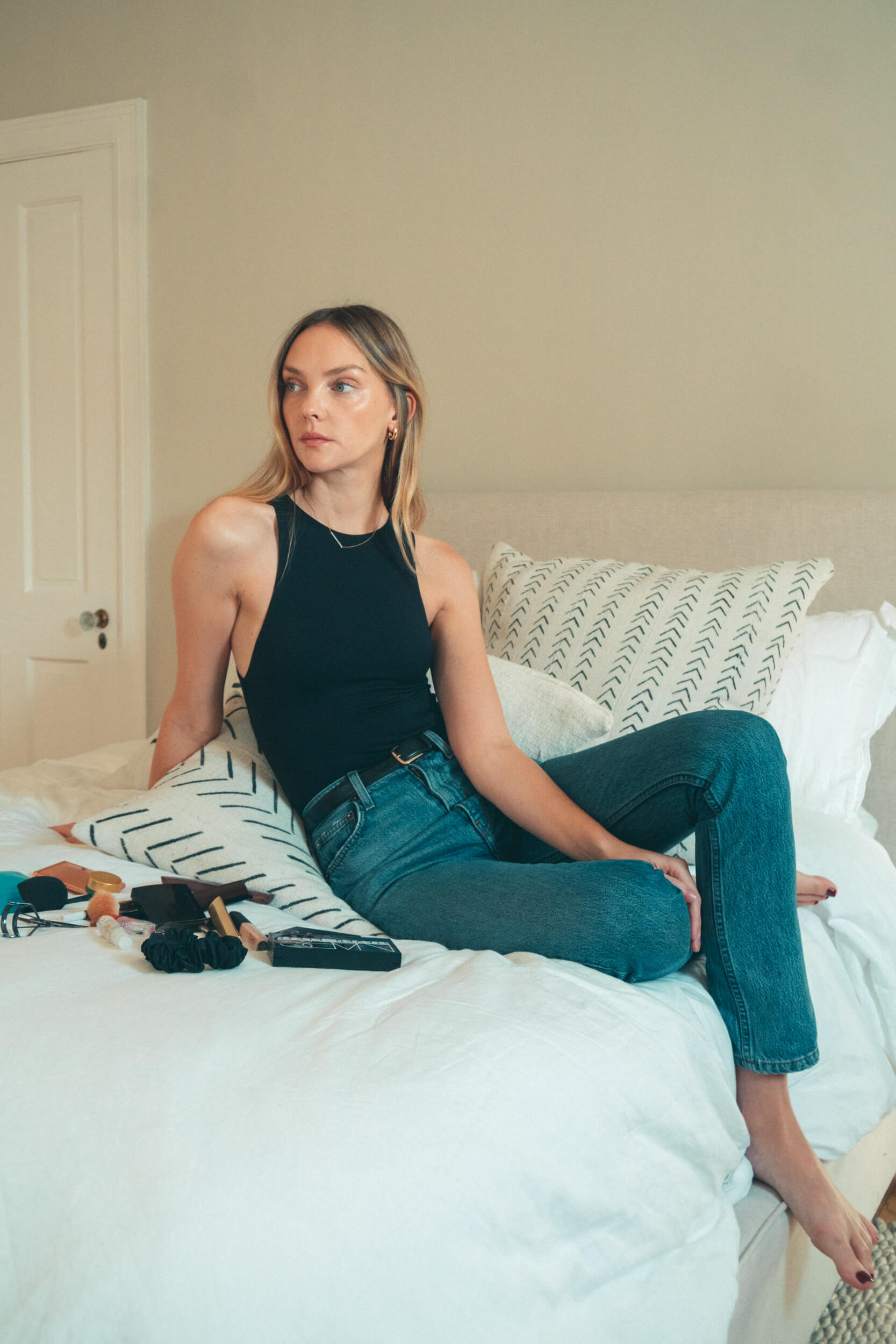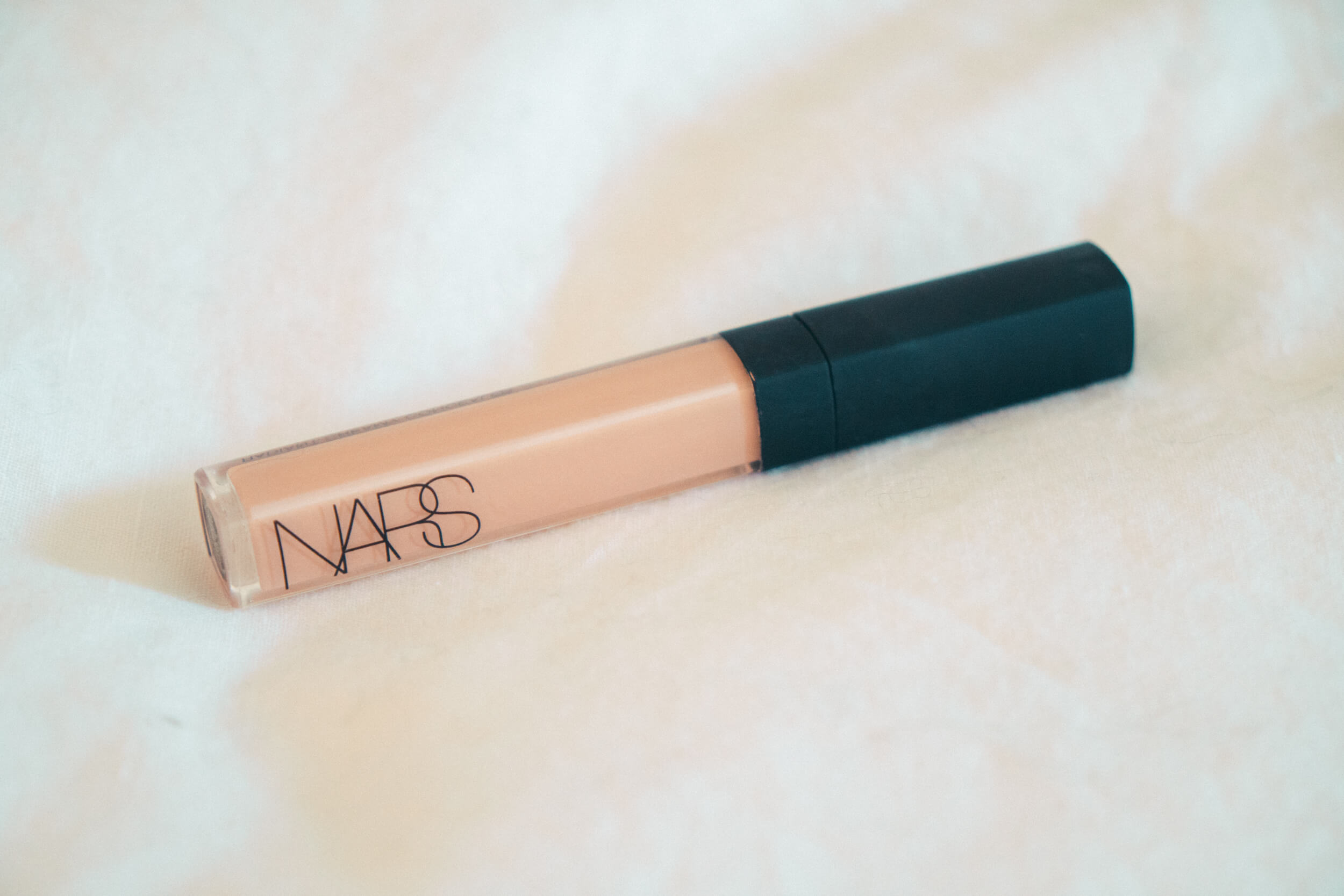 What about fragrances?
I have many, but I love Diptyque scents. My favorite is called Philosykos, I love a muskier scent to an overly floral scent, but Philosykos and rose are two of my favorites. And then I have a bunch, but those are my kind of go-to.
What was your first beauty product obsession?
I think Embryolisse, the cream. Every makeup artist backstage used it. Before they put on the makeup, after, and I still use it today, especially if I'm having a dry day. It's a bit heavy so I don't think I use it as much as I used to, but that was my first. My first favorite product.
When we go backstage during the fashion shows, there's always a ton of that.
Always! I think because it's so creamy, it makes makeup sit on it so well.
What do you have too many of?
Mascara. I have so much mascara, I love to try new ones, from the high-end brands to the Maybelline to the L'Oréal ones.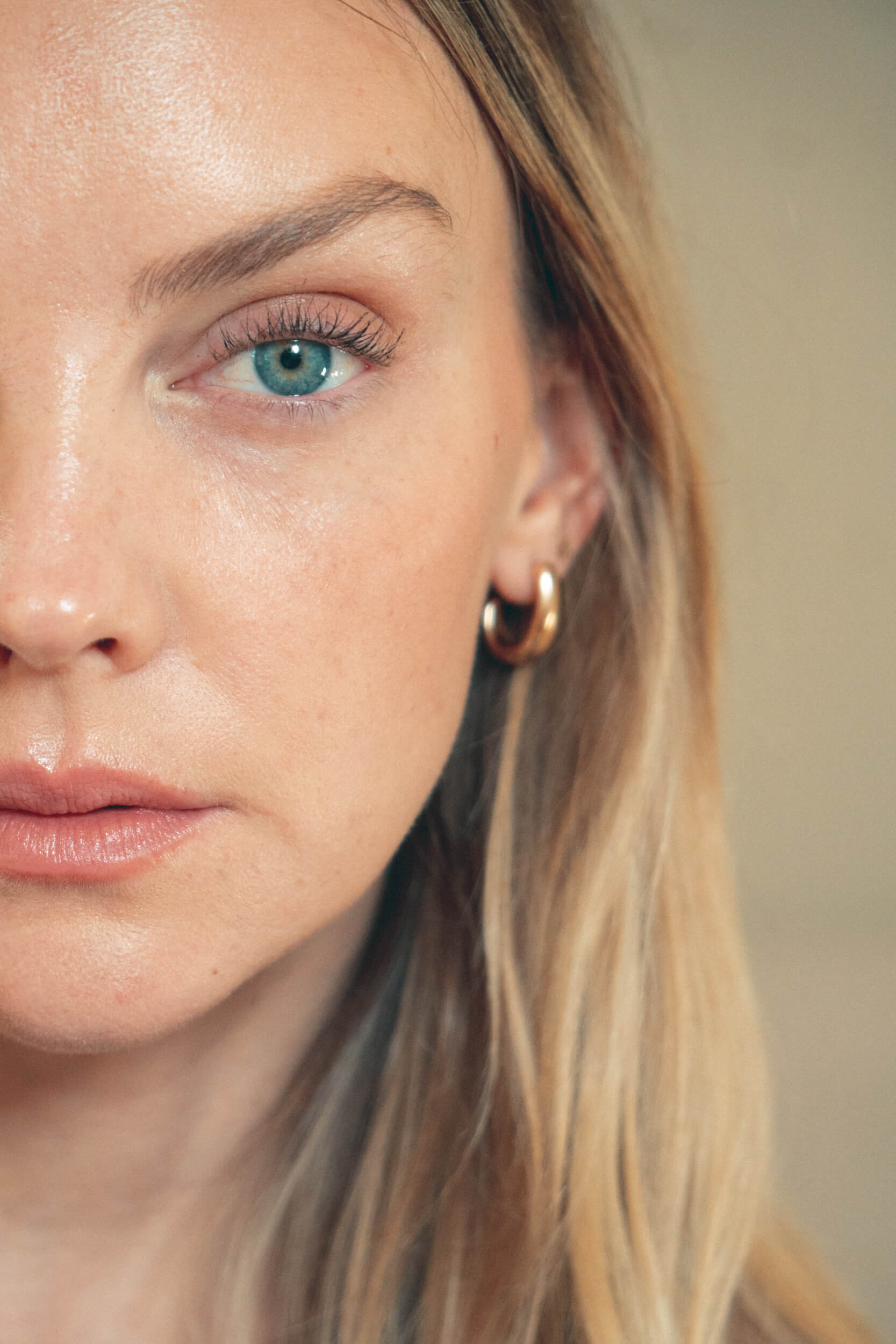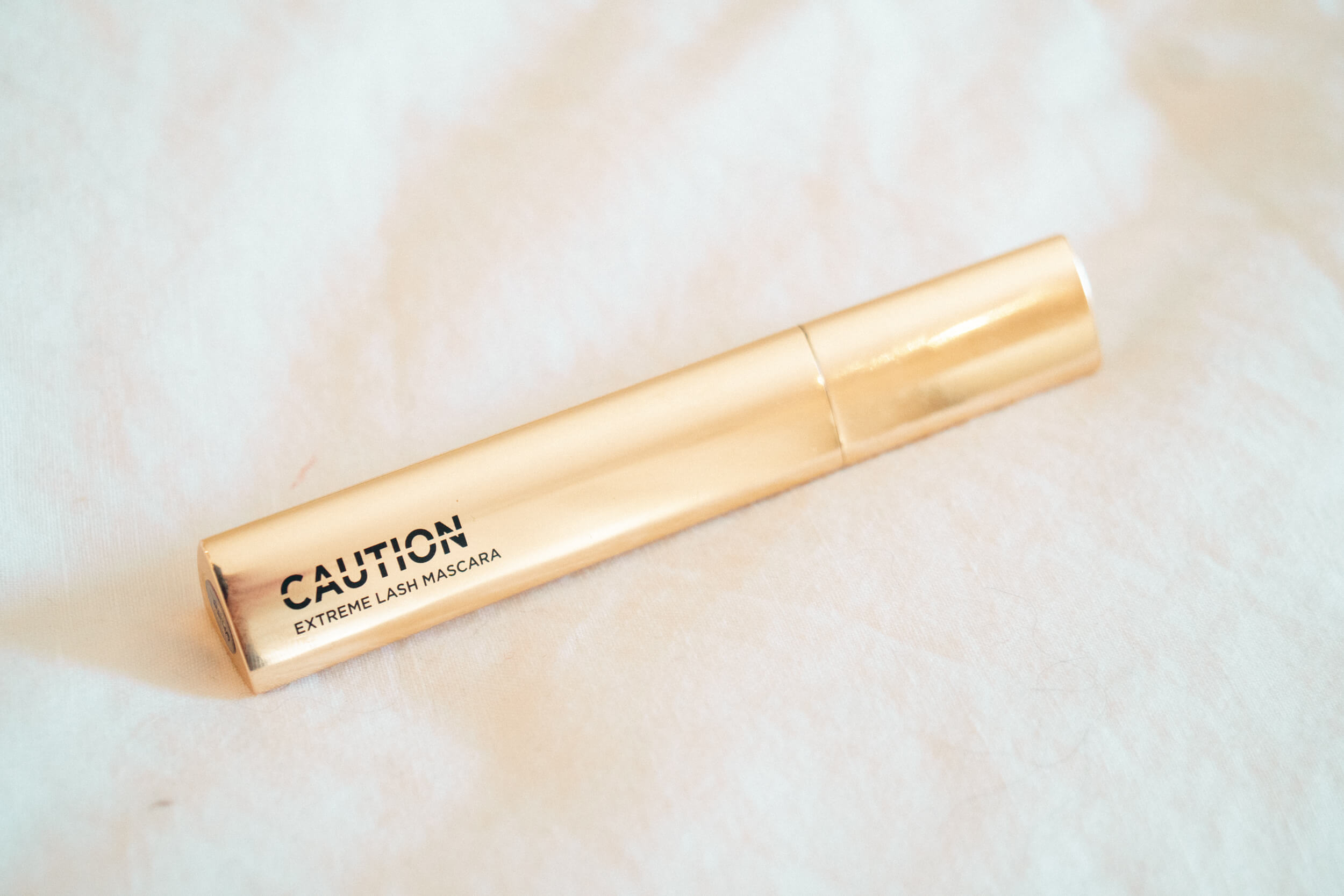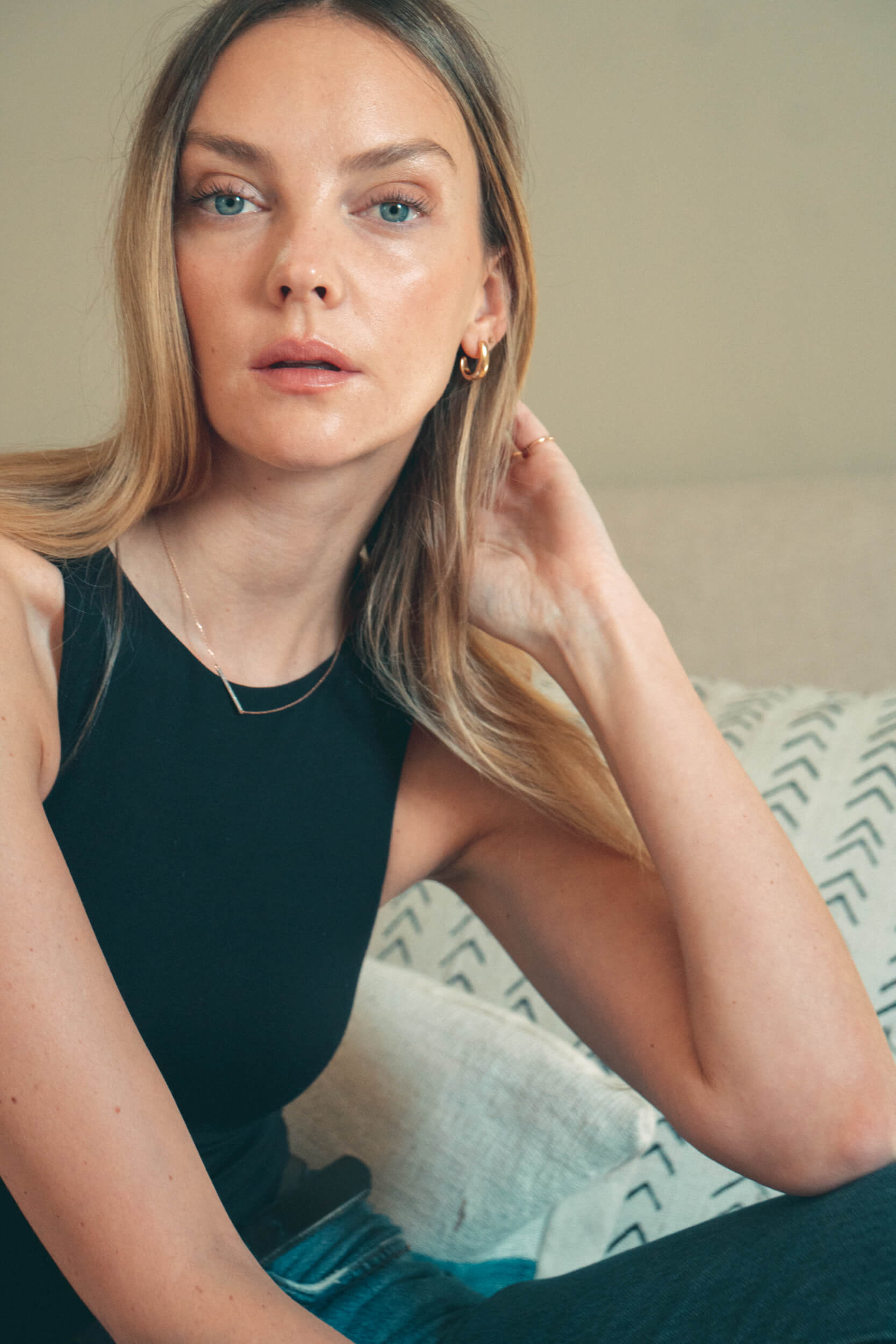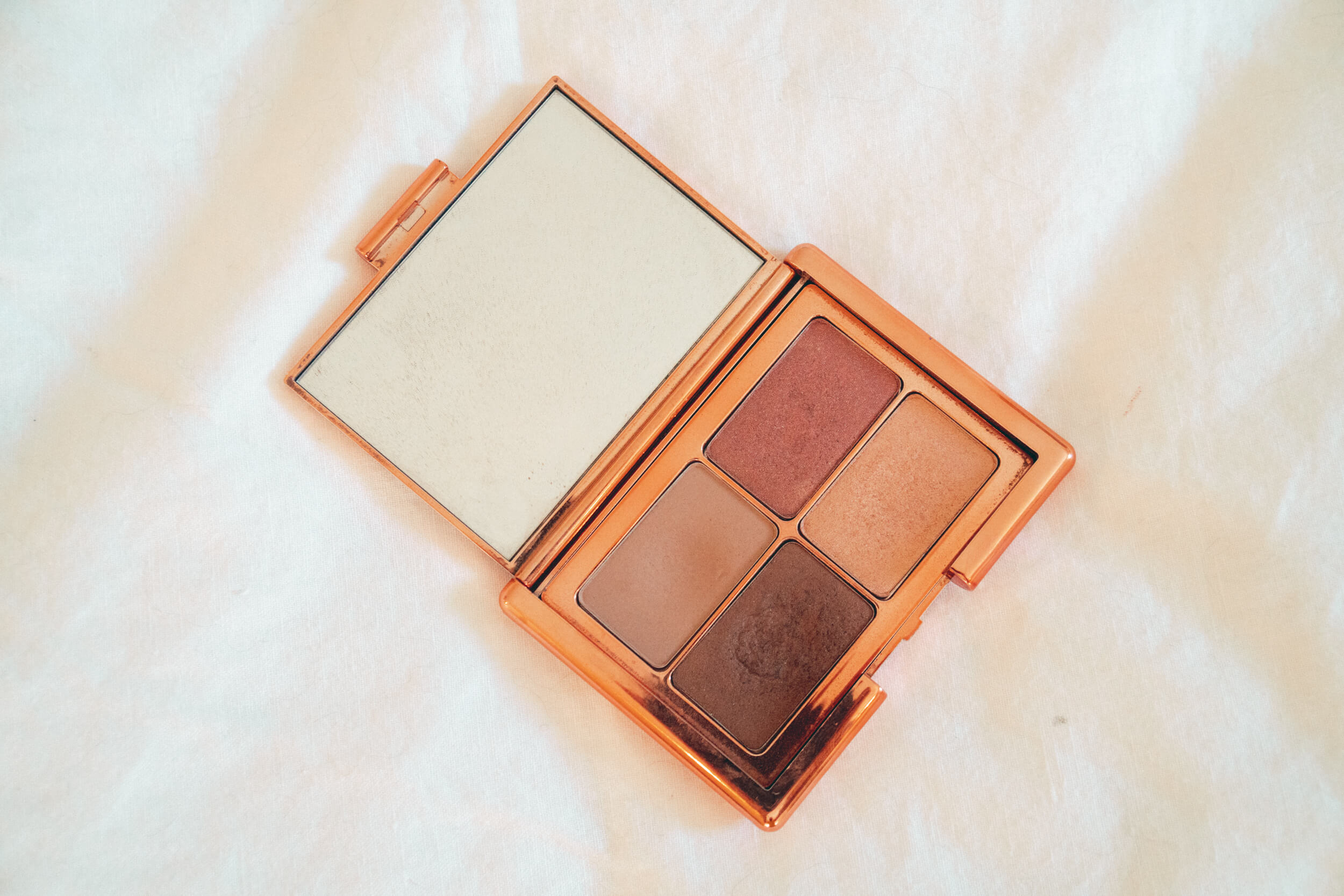 As a model, you travel a lot. Do you have a favorite destination?
I love to go to new places. I love adventure and to go somewhere I've never been to. I love anywhere hot: love Costa Rica, Mexico, there are so many.
What's your jet lag beauty cure?
Sleep. I always try to adjust to the time, if I go somewhere, I always try to stay up until the right time. Hydrate, moisturize because traveling just kills my skin.
Do you do masks on the plane also?
Yes! Sometimes, I'll bring sheet masks, I love SK-II. I prefer a sheet mask because it feels clean on a plane, you don't have to dip your fingers in something. I always love a rose spray to hydrate and as I said earlier, I would travel with Weleda's Skinfood, I think it's too heavy for every day, here, but when I'm on a plane I put it on as if it was a mask, and when I land it's gone, my skin sucked it up.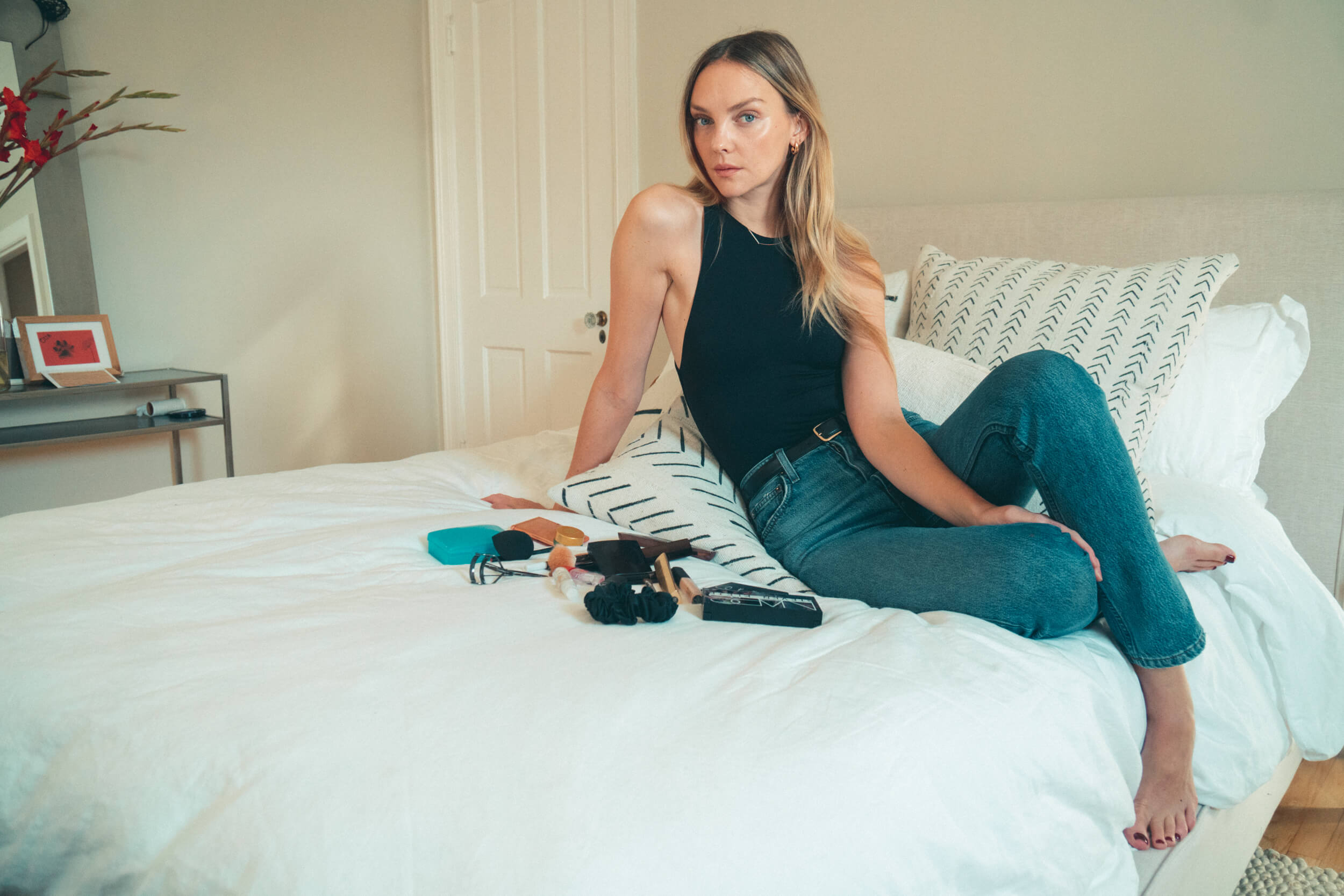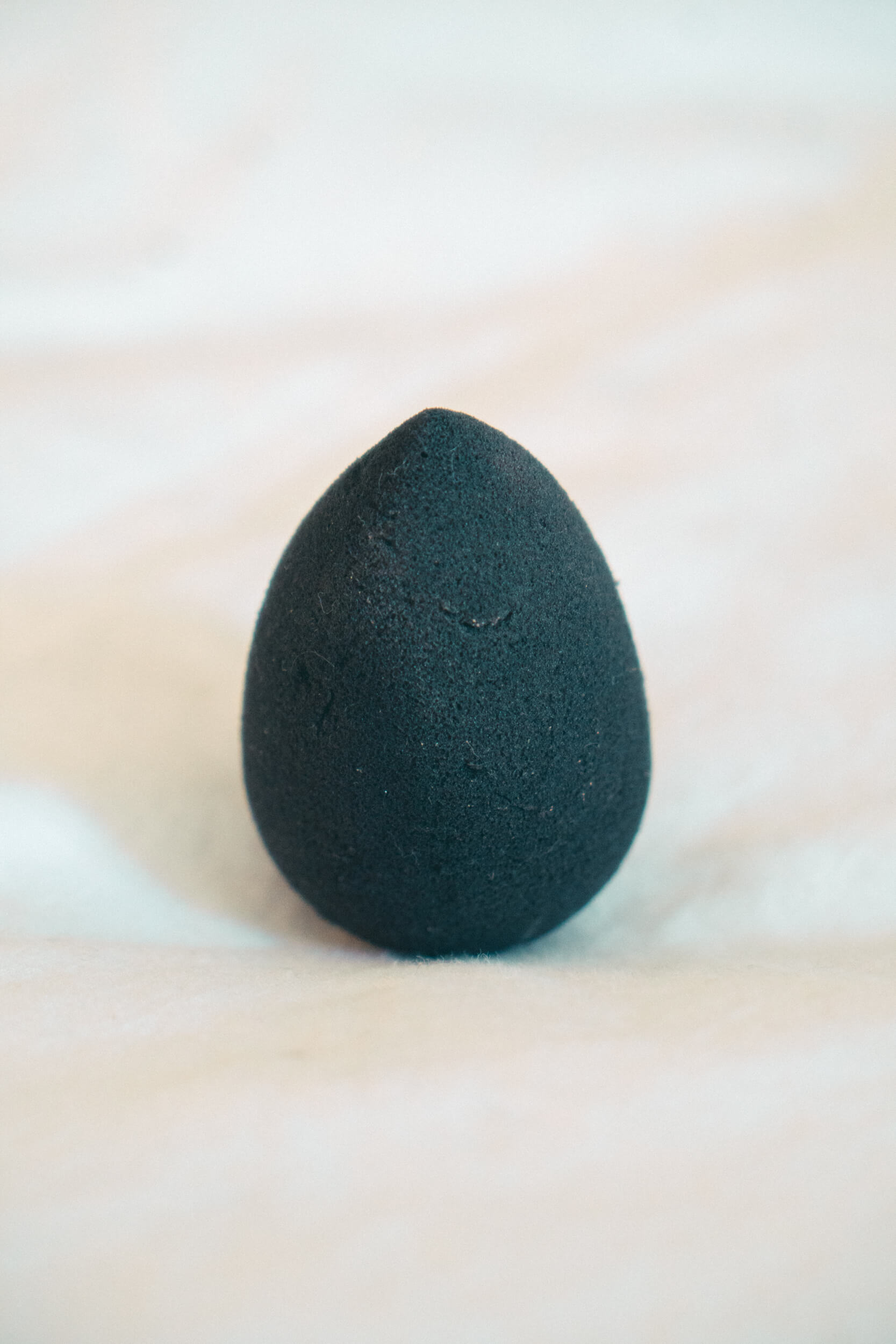 "I love adventure and to go somewhere I've never been to."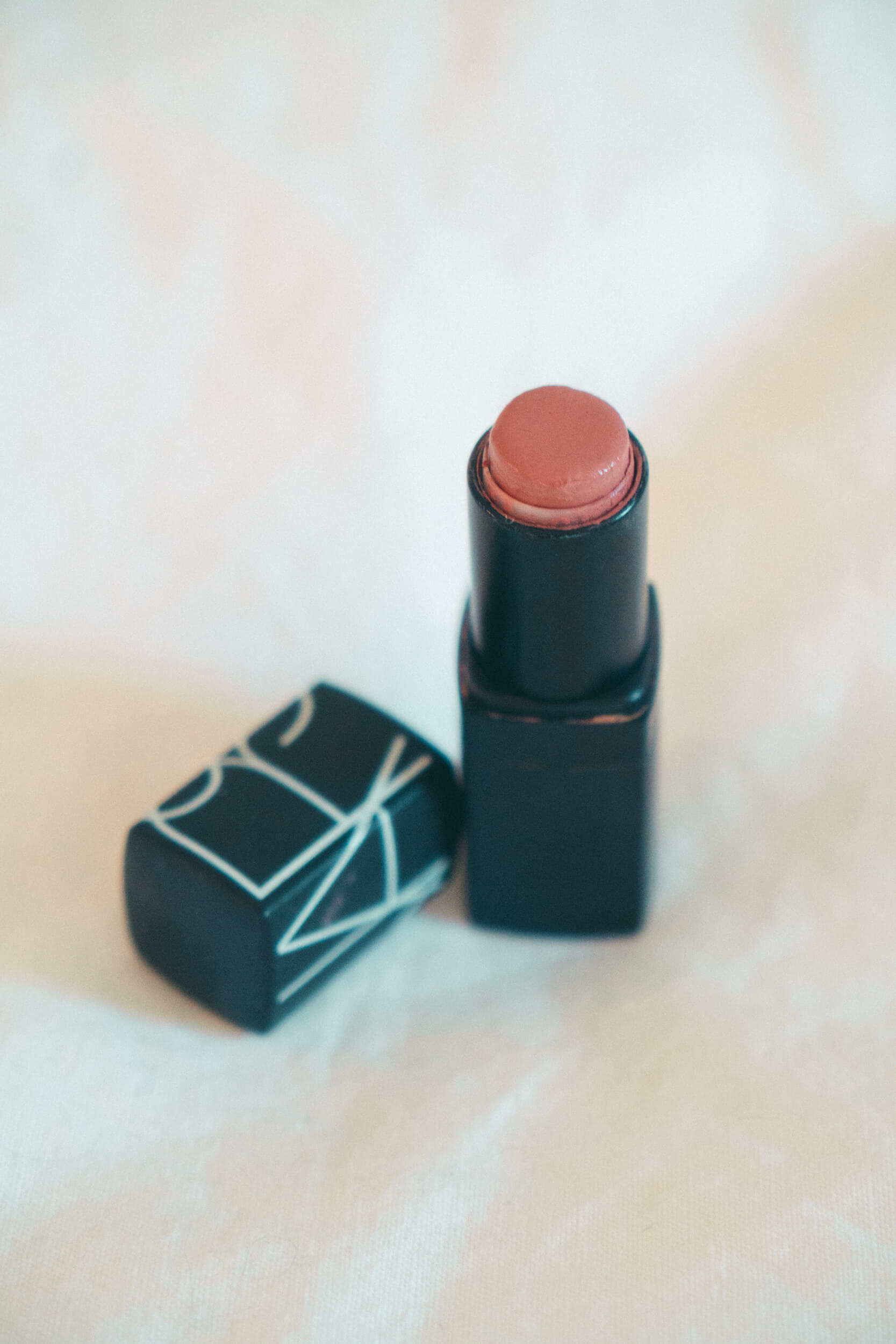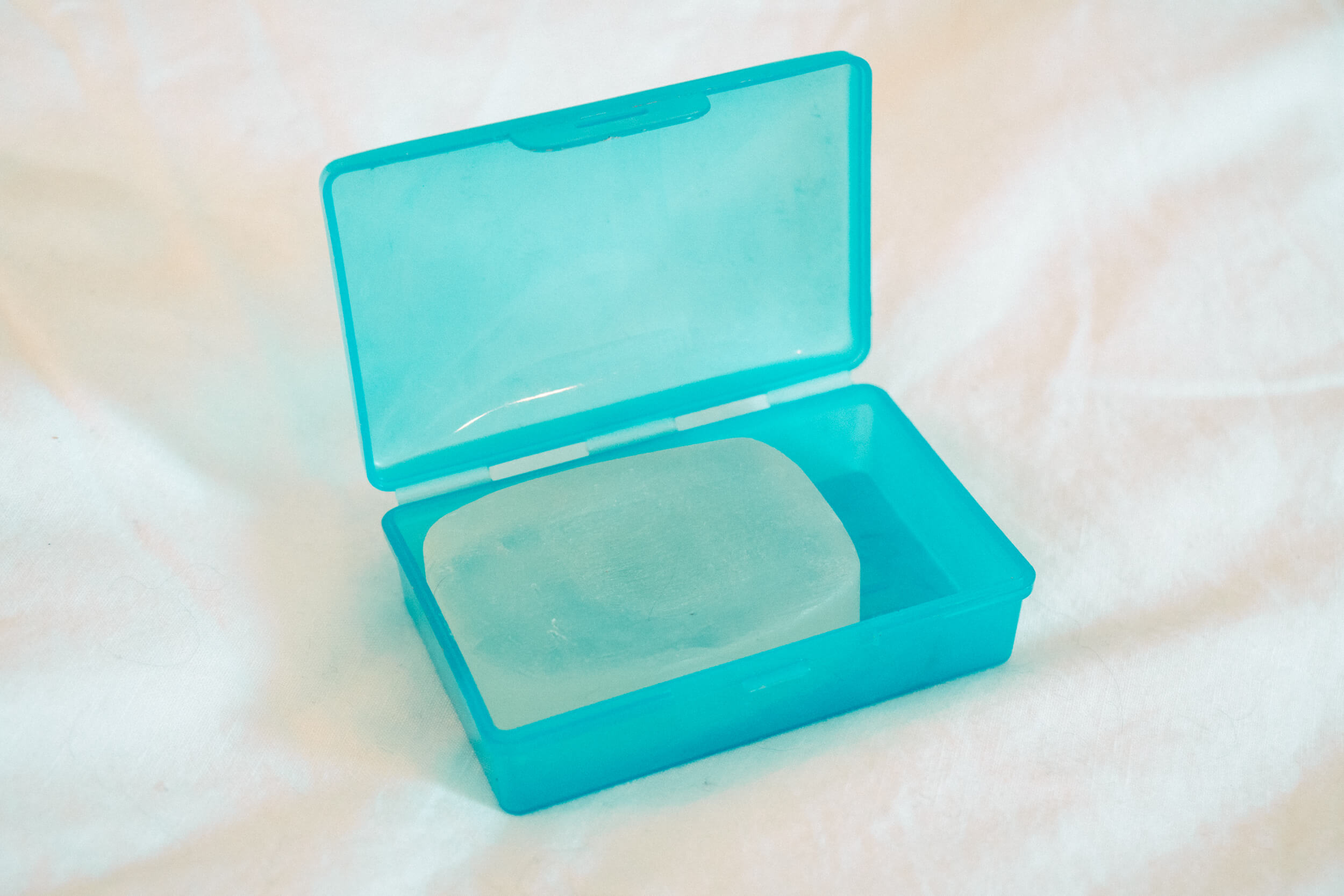 What's the bravest thing you've ever done?
I'm an adventure seeker, and the craziest thing would be skydiving. I think everybody should do it at some point, the free-fall is an incredible feeling. I've done the paragliding and gliding too, but the skydiving… you're also strapped to somebody, but there's no turning back once you're up there, it's terrifying. But I love an adrenaline rush: I'm scared of heights but I love roller coasters.
What would you love to see more and more these days in the beauty industry or in the modeling world?
More natural beauty. I think with social media we live in a time where expectations are set so high and you see all these filters and these young girls have so much makeup. It sets the standards for girls as they grow up to think that they have to look exactly like that. Like that's the norm, you don't see much natural beauty and people being organically themselves anymore, you see all kind of morphing into the same thing. So, my wish would be to see more natural beauty in any form, just people being themselves.
What's your motto?
"Less is more," has been it for a long time.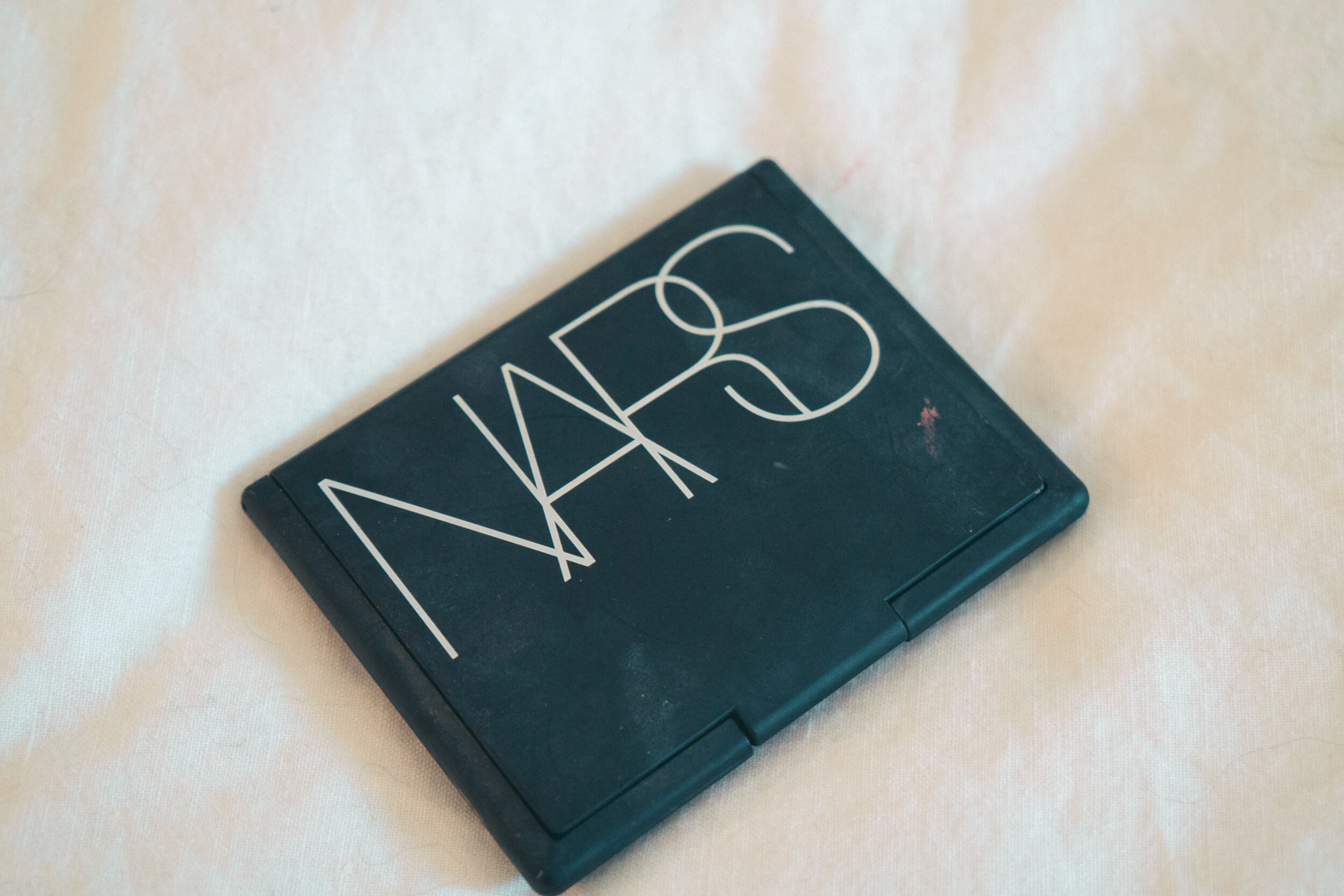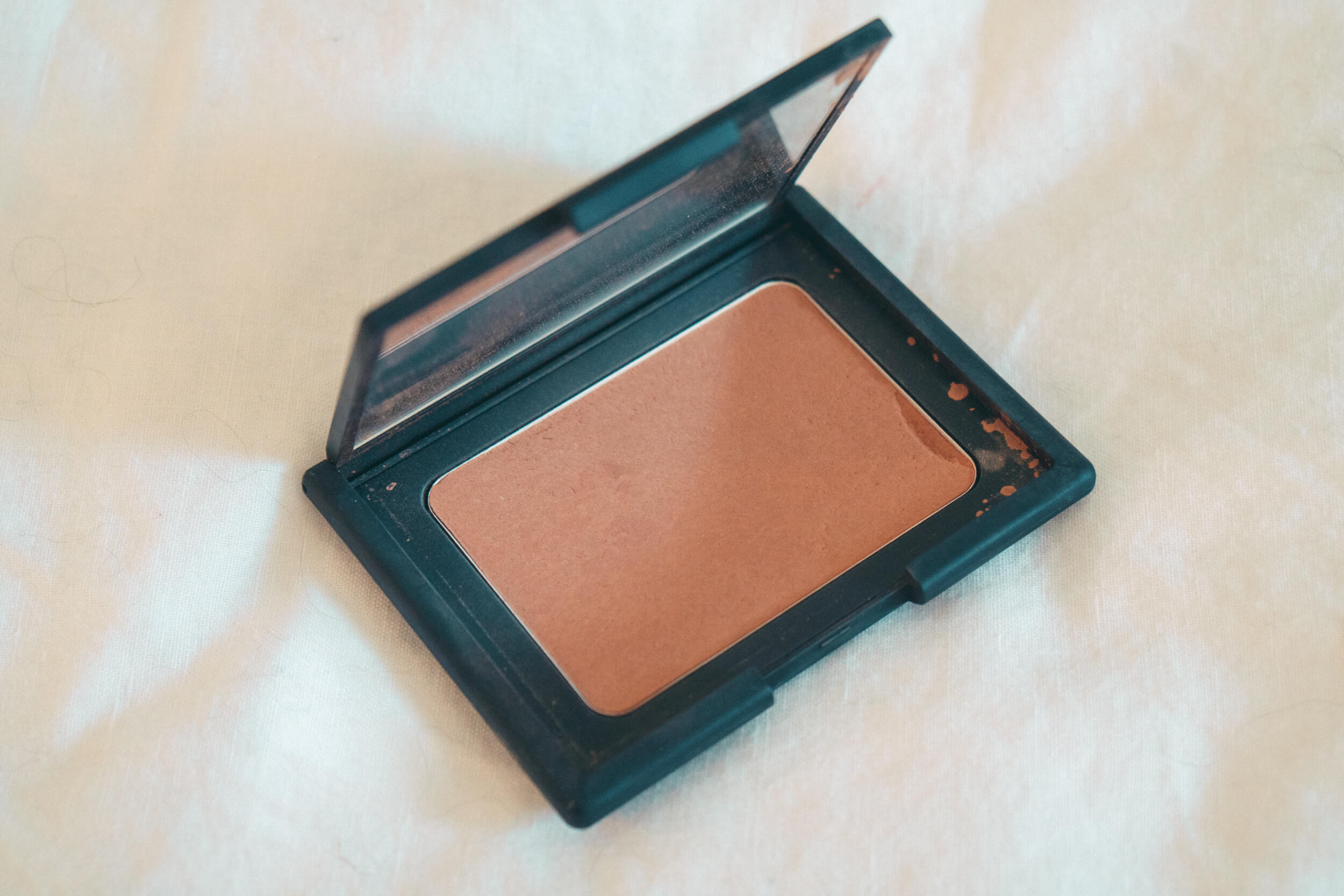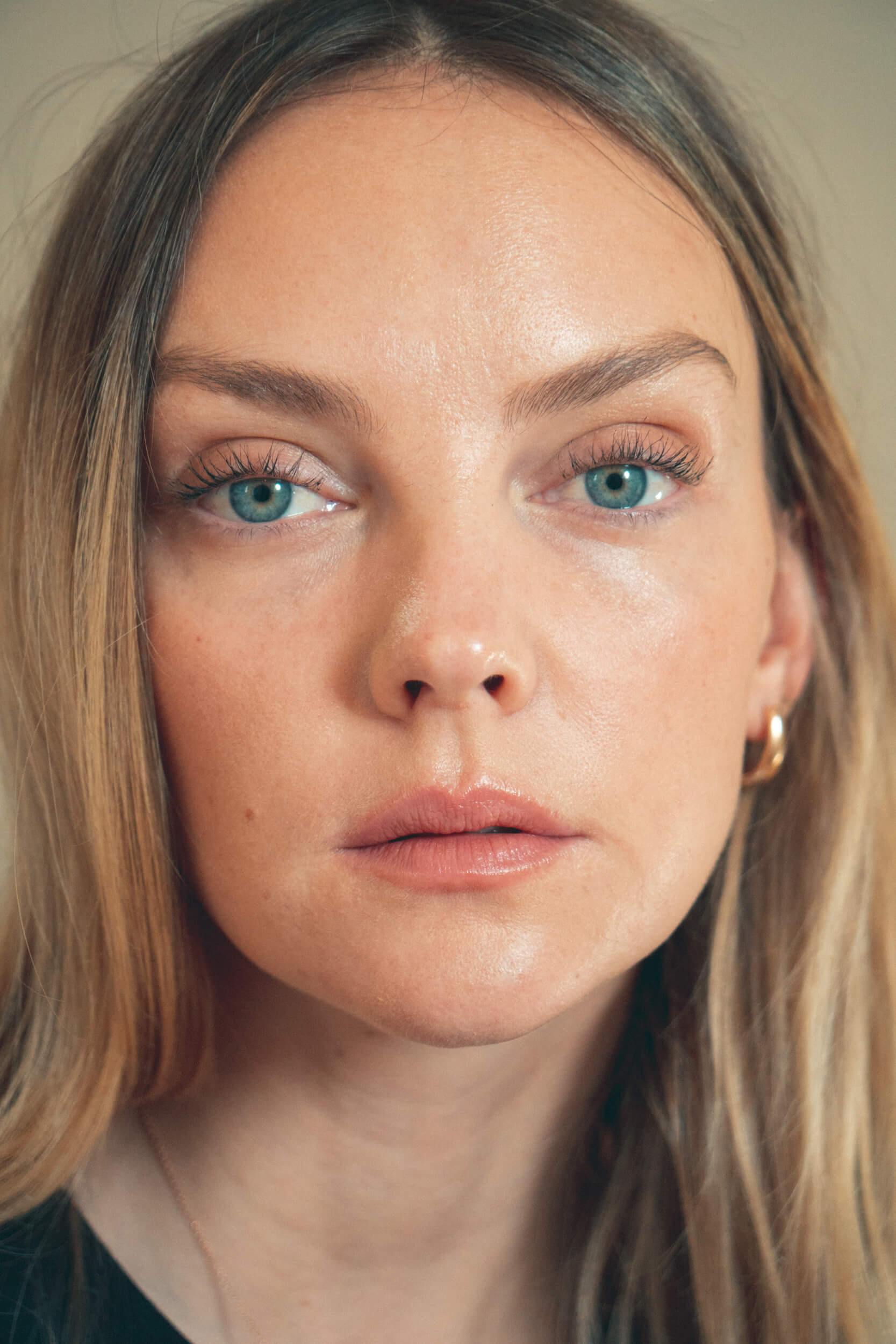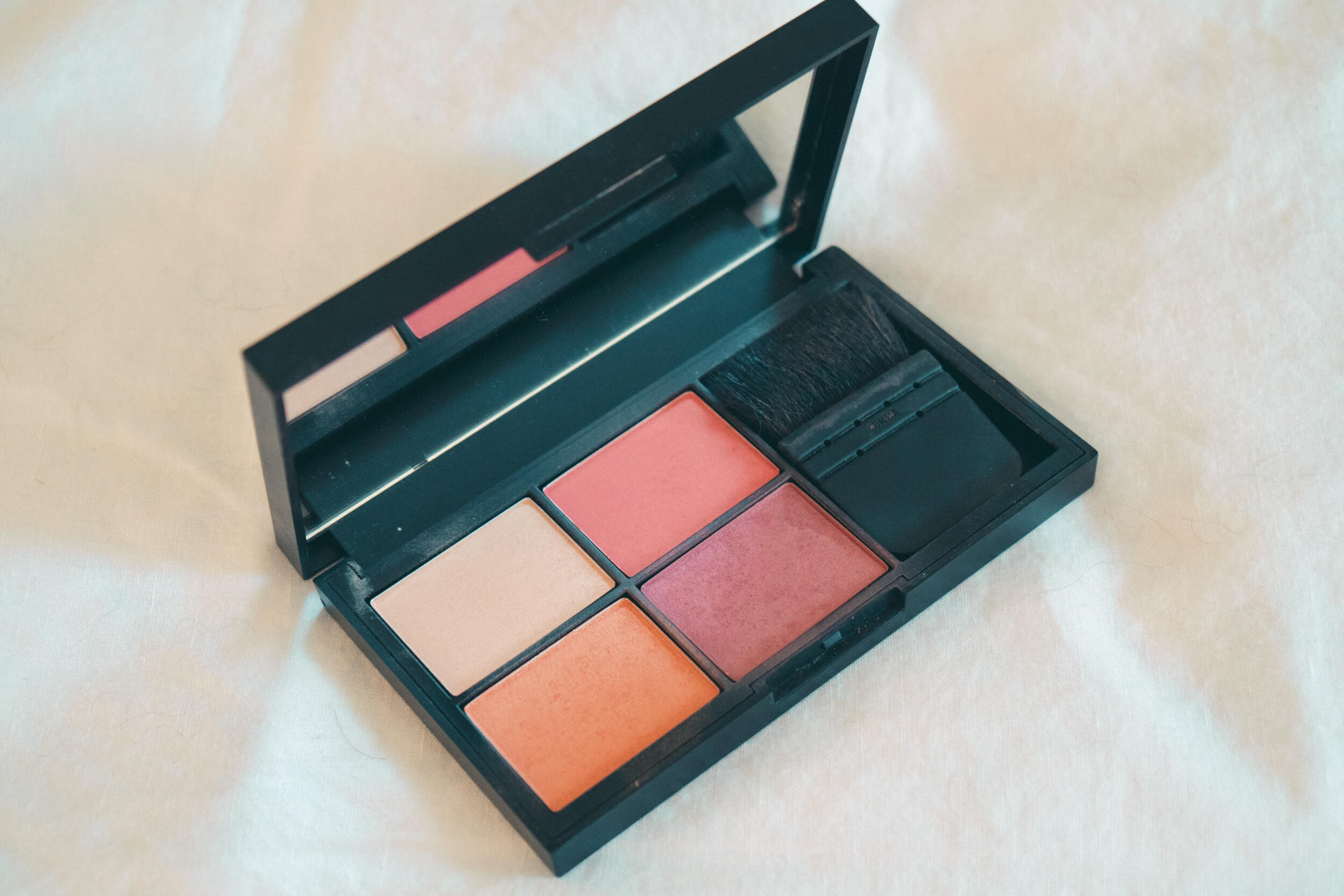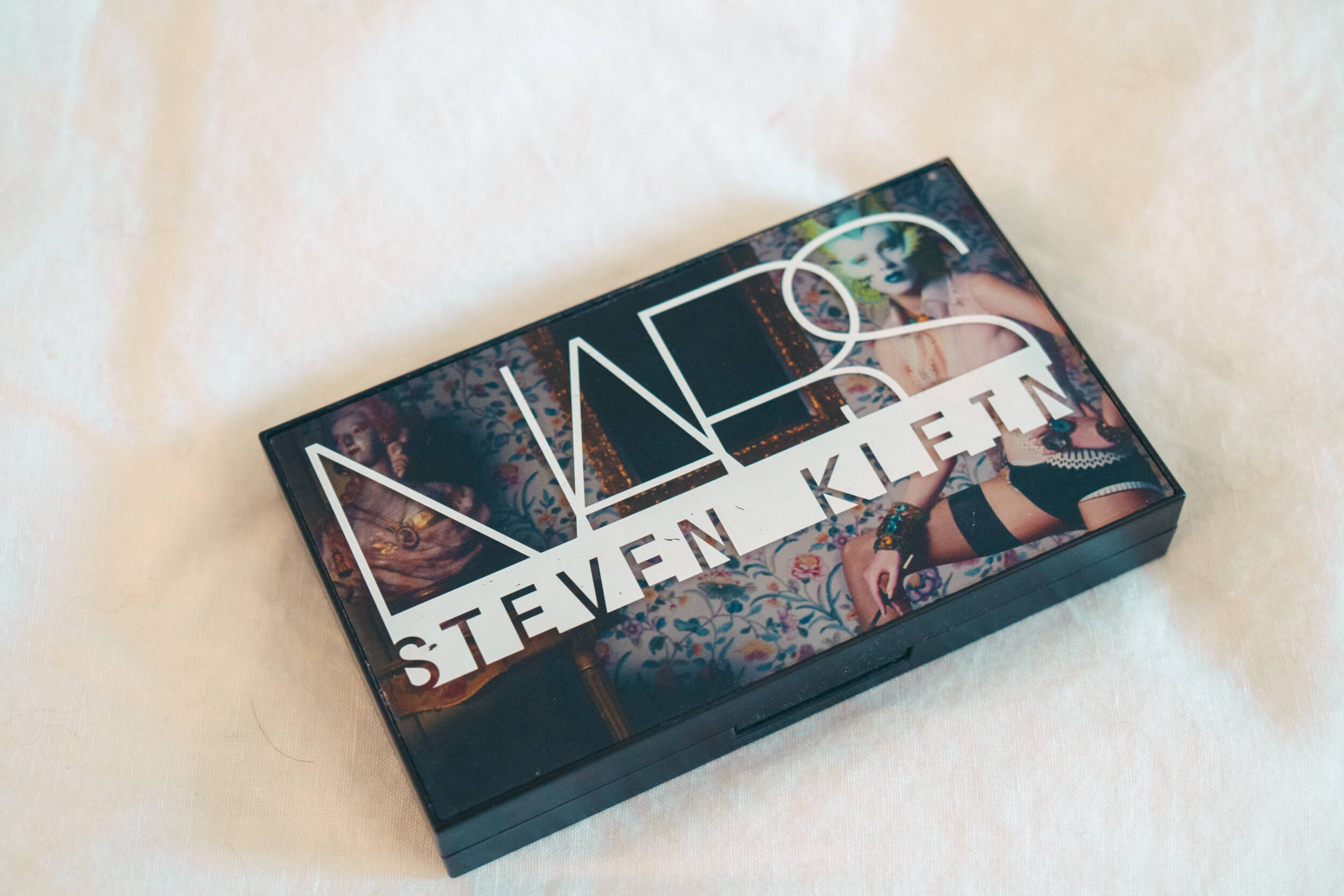 What advice would you give to your younger self entering the modeling world?
A lot of the advice my mum gave me was to stay grounded but have the confidence, be ok with the rejection, understand that you're never going to be perfect for every job. Everyone wants something different and you're not always going to be the perfect face for that. So just to be confident and make sure that you're happy while you're doing that. It's so important to do what you love.
And if you stop being happy doing what you think you love, then you have to think about it.
Exactly! And it can't be your only priority. You have to find other things in life that will also keep you going, keep you happy. That was a big part of me.
I love New York and I was there for fifteen years but I got to a point where I was like, "I need more nature in my life and sunshine, and trees, and hiking and stuff." That keeps me happy. You have to keep your mind healthy. New York is amazing, it has amazing energy, but it's so intense. People don't shut down, they don't shut off, they don't enjoy their weekends off as they do here.
It's a love-hate, that's my relationship with New York. I love it so much, but then I need my break from it.
And it's really difficult to take a break from New York.
It is! It's so crazy, my life in California is so different than my life in New York was. It's quiet.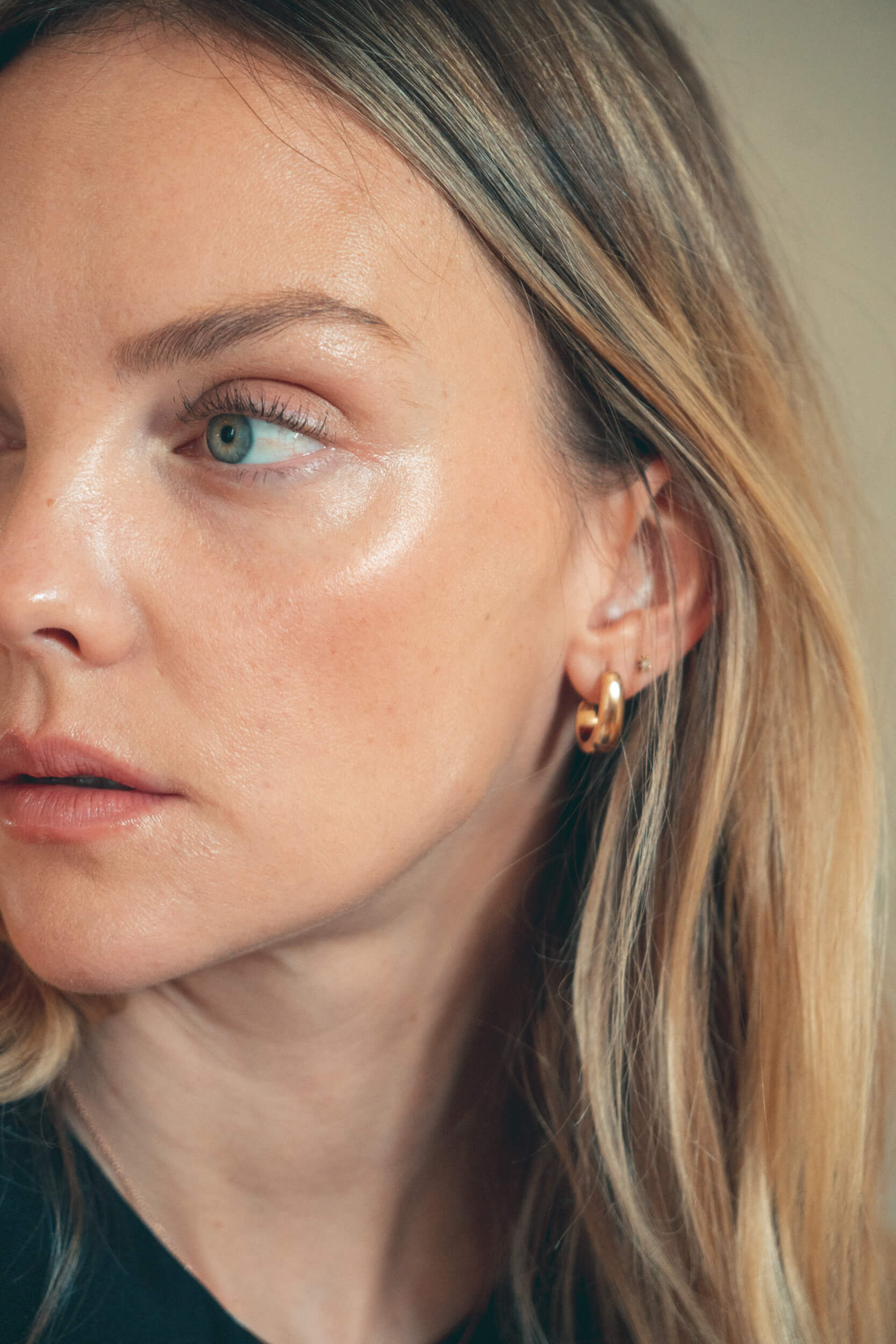 "You have to find other things in life that will also keep you going, keep you happy. That was a big part of me."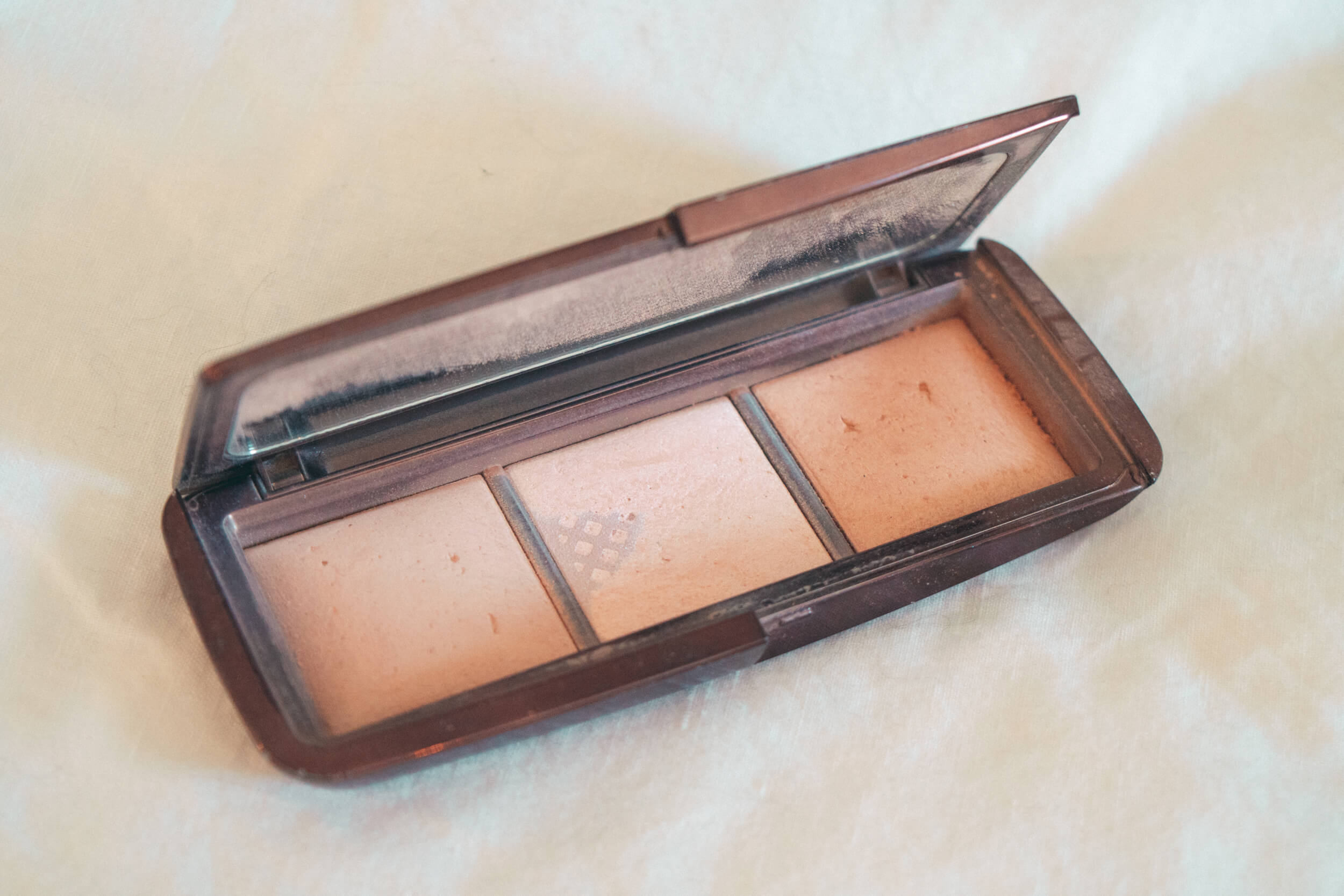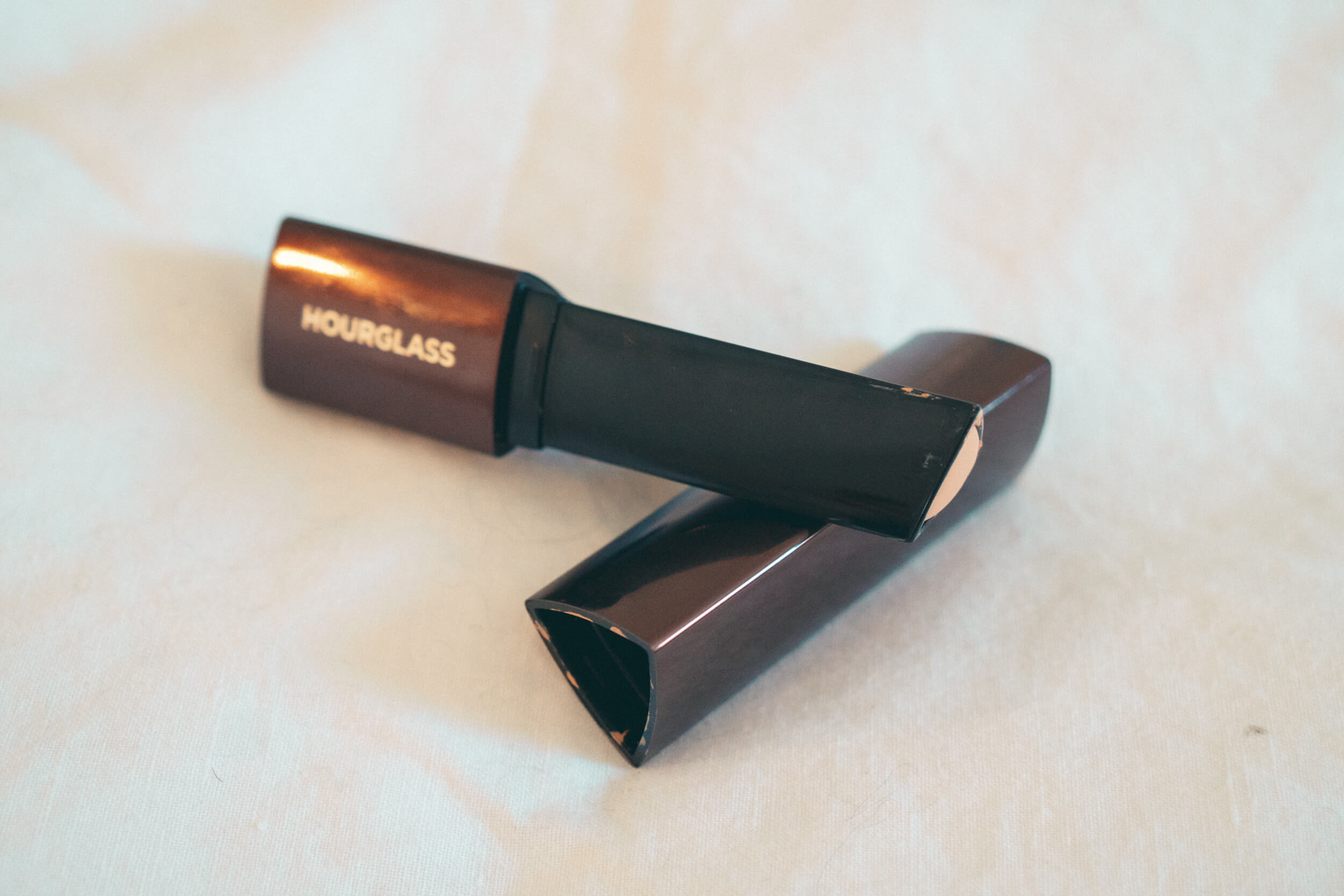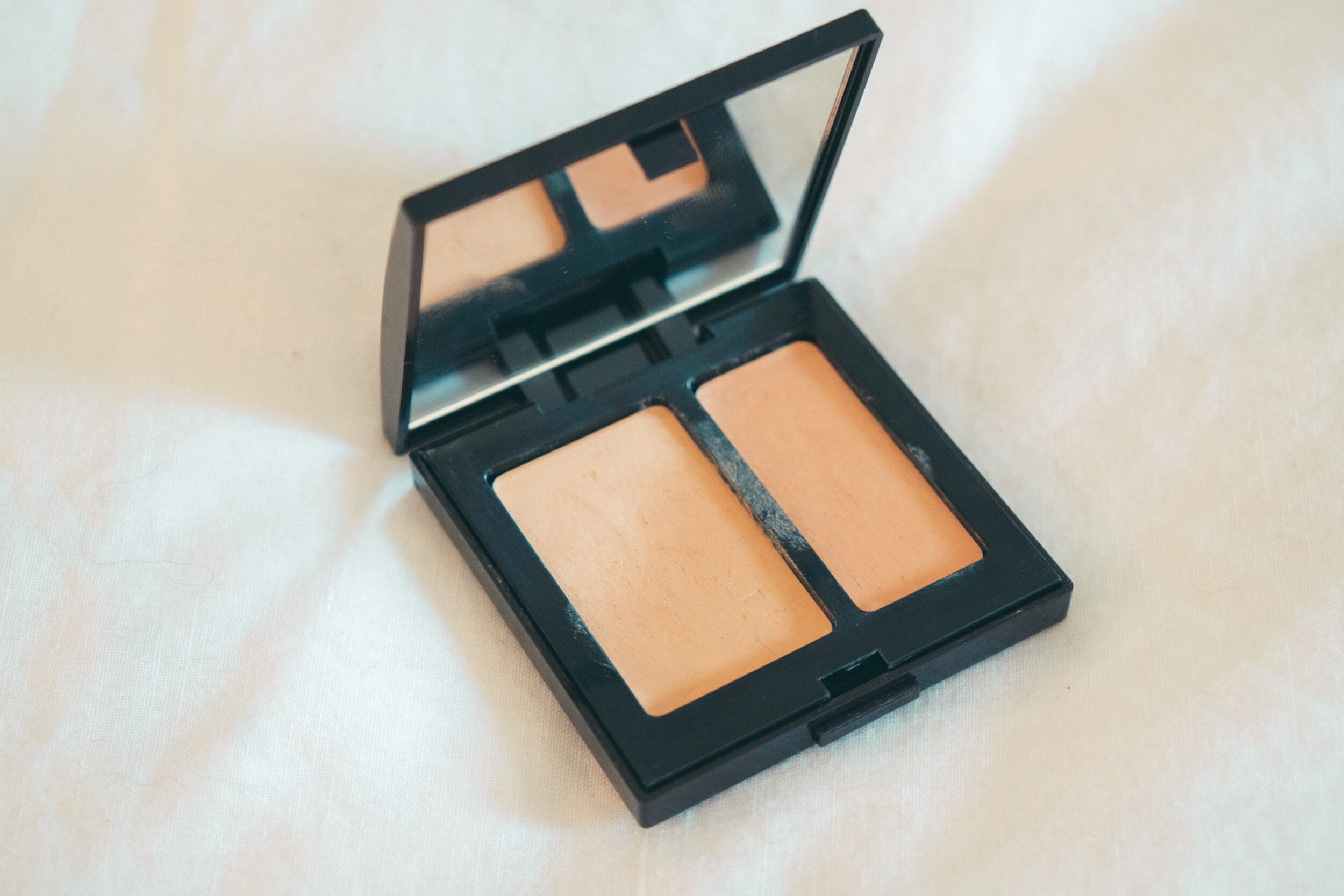 Have you ever had an epic beauty fail?
Yes, I was very young, ten years old, or something, and I was in my mum's shower and I saw her razor and I shaved off my eyebrow. I don't know what I was thinking and then I was scared, I knew I was going to get in troubles so I started wearing hats inside the house. And my mother was like, "what is wrong with you?" Then she saw and she freaked out and I think I'm so lucky it grew back because I've heard of people's eyebrows not growing back.
It's always been a fail with my eyebrows: when I first started modeling, I would go to the mall to get my eyebrows waxed because that's what we did in high school. And I remember then showing up at the agency and they were like, "no, no, you have to let them grow."
Do you have a favorite cinema or TV series beauty look?
I love Brigitte Bardot, as a reference, like if I'm going to an event: Sixties, smokey eyes. I always say less is more but for a glam look, I love the big hair with a center part and a smokey eye. I love a Brigitte Bardot look.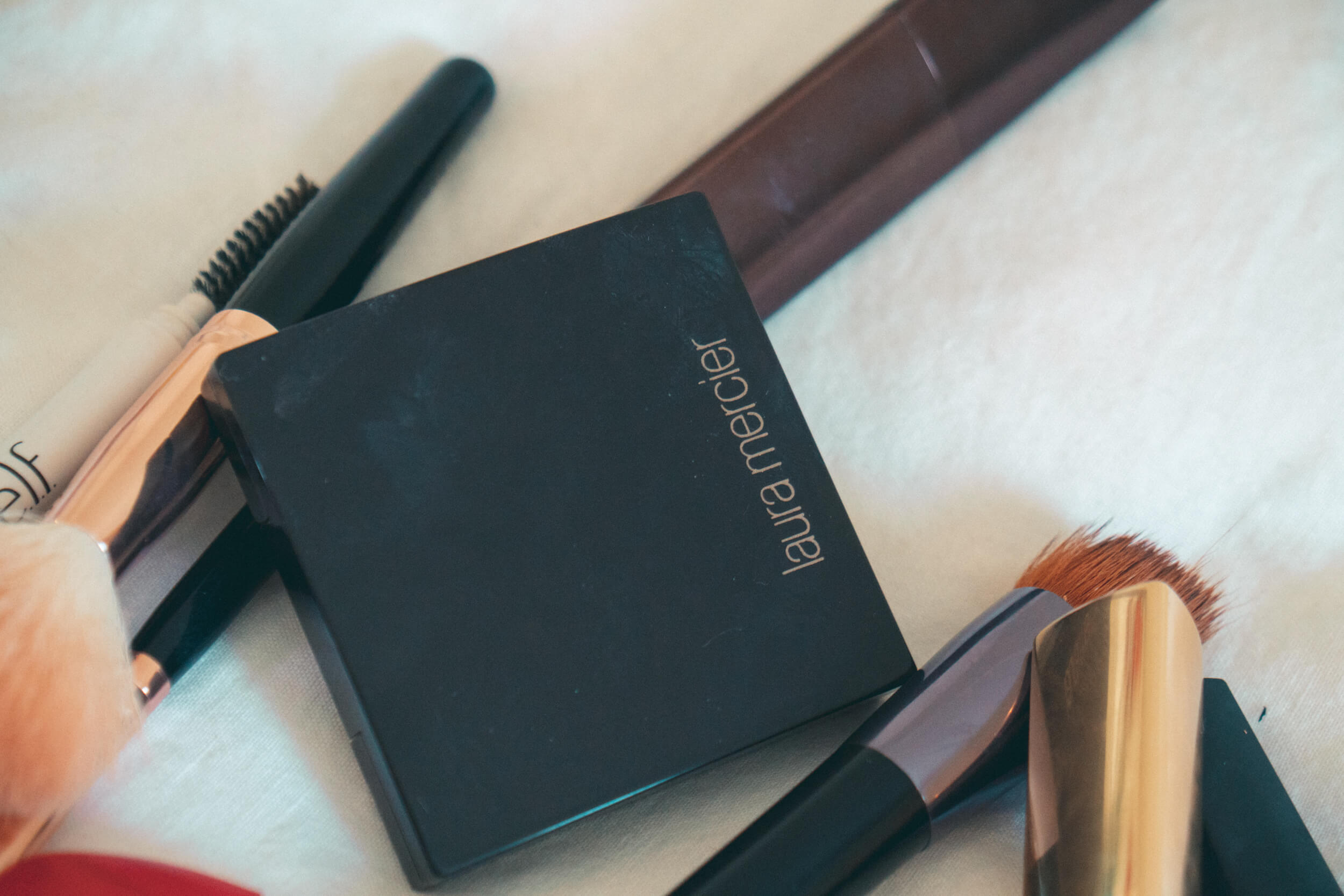 "I love a Brigitte Bardot look."