What is makeup if not a form of art?
We all know that, with a few products and tools, we can give life to real works of art on a very unique canvas, our face. That's something that Fanny Maurer [International Makeup Artist of KVD Vegan Beauty] knows very well: after having played with rock bands, she worked as a model until the moment of epiphany, when she met makeup. Without quitting her passion for tattoos and her duty as an animal advocate, Fanny is now a key figure of KVD Vegan Beauty.
We are always mesmerized by the looks that she posts on Instagram and we wanted to know everything about her creative process, how it changed during quarantine, her inspirations, her signature look and, obviously, her favorite skincare and makeup products (and we are sure that many of you will agree with her choices!).
What is your earliest beauty memory? 
My earliest beauty memory would be watching my mom getting ready and doing her make up and sneaking around, stealing her make up to re create her look!
What was your first beauty product obsession?
It is a tough question. I think I went for 2 products at the time, mascara and lipstick! I was always looking for the most volumizing mascara that would give the most dramatic lashes and red lipstick.
What's the first thing you do in the morning and the last one in the evening, beauty-wise? 
In the evening, I remove my makeup, clean my face and apply my evening skincare products. In the morning, I would clean my face in the shower, then I would use a cotton pad and some micellar water to remove the excess of make up that can be left from the previous day, rinse it and apply my daily skincare routine.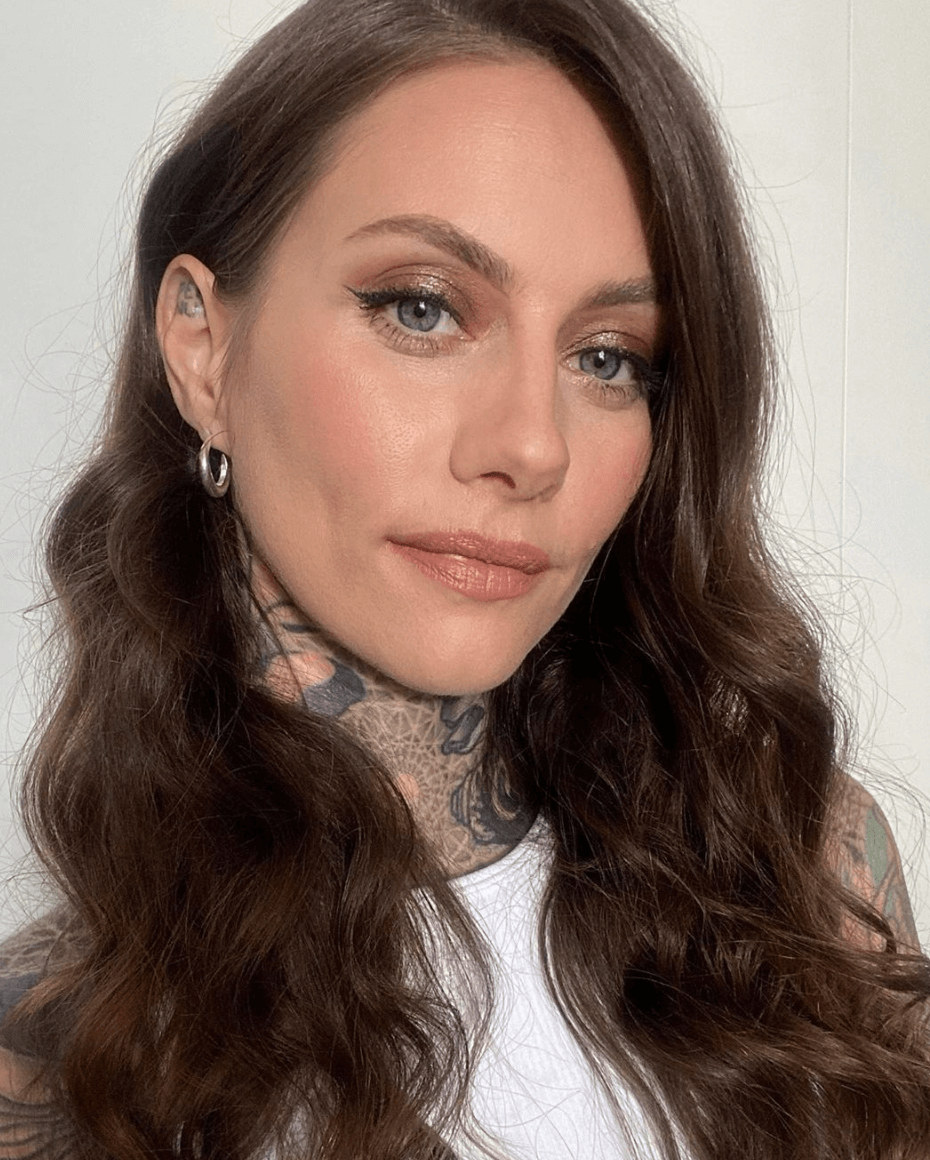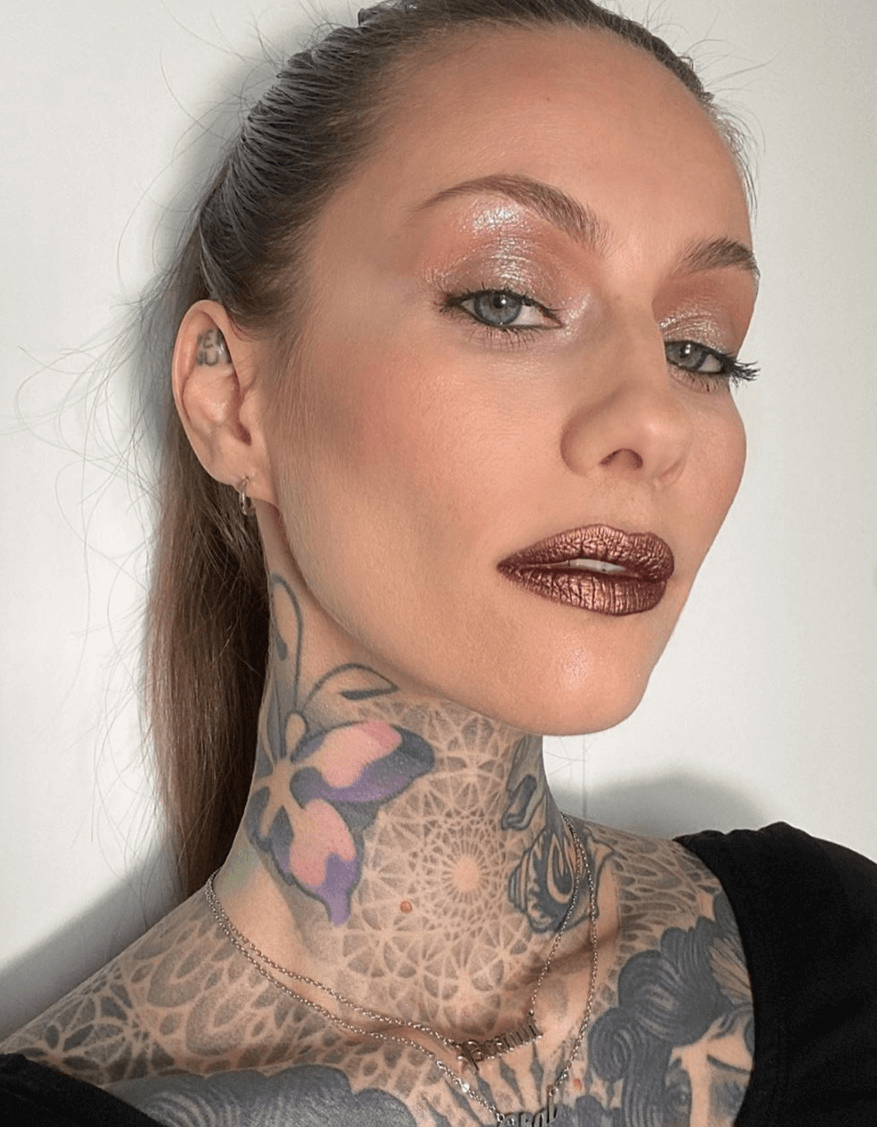 What's your favorite meal nowadays? Do you have a favorite food for your skin? 
I do not have any favorite meal anymore. I am now vegan for almost 6 strong years and I love EVERYTHING I eat. I eat healthy and balanced and my skin and hair are thankful for that. You do a good action for the animals and the universe gives it back to you!
What is your current skincare routine and what's the ingredient you look for the most in your products? 
I use the Odacité and Youth to the People. My skin is dehydrated so i am always looking for full in water cream. I look for organic and natural products as skincare is going a bit deeper into your skin than make up.
What's the best makeup tip you have learned in your career so far? 
The best makeup tip I have learned is that you cannot get the perfect complexion if you do not take care of your skin from the inside out. Also, some tips I love is to use one product for different areas. I would use my lipstick of the day and use it as my blush and sometimes as my eyeshadow too. I have learnt to use makeup with parsimony and get a natural, glowing skin with sophisticated makeup looks.
What's for you the best tip for perfect lips? 
What I love to do to get perfect lips is to line the contour of my lips slightly above the actual contour to give a fuller look. To get a symmetrical result I would advice: for the upper lip, tilt your head forward and look at your lips from above to see if you got a symmetrical line. For the bottom lip, tilt your head backward and smile, you will not only see if it is symmetrical but also if you missed a spot. I like to use Everlasting Lip Liner for that.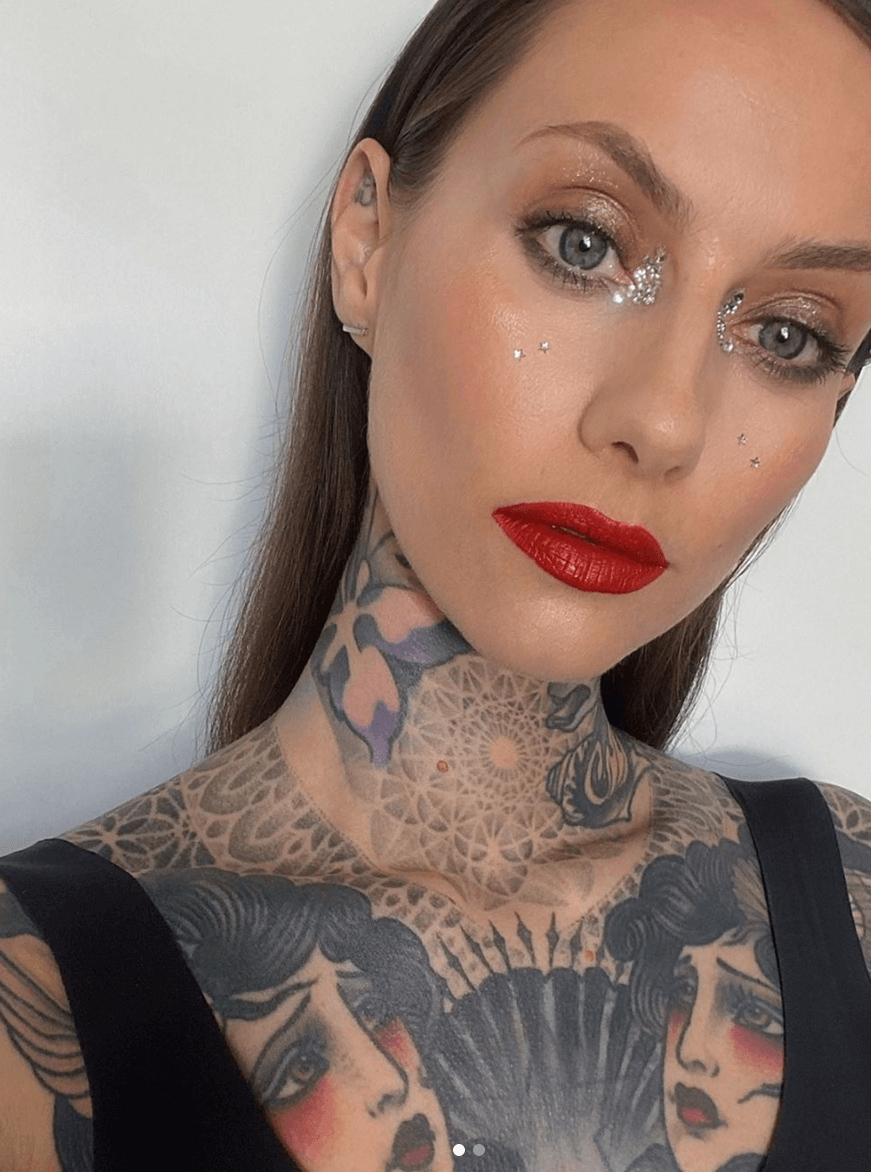 What's for you the best tip for a perfect base? 
The most important for a flawless base is to cleanse and moisturize your skin prior applying makeup! Then I would recommend using that famous quote « less is more ». You can start by priming your skin, using a hydrating primer for example if you have dry skin – Lock It Hydrating primer from KVD Vegan Beauty is the perfect canvas for a smooth application of makeup.
Then get some foundation on the top of your hand and use a brush making sure the foundation goes between the bristles on your brush rather than letting the pigment sit on the top of the hair. This way, your foundation will be lightweight, more natural and repeat until you have the desired coverage. A good product for lightweight and natural coverage is True Portrait Shake foundation.
How do you practice beauty from the inside out?
I am going to repeat myself… but eating plants and not food that has suffered is the best thing you can do for yourself and for your body. Also, I drink a lot of water, I work out 5 days a week, I walk a lot… there is no secret.
The beauty stuff on your nightstand? 
I just have one and it is a lip balm.
What's your favorite way to play around with makeup?
It would be excessively hard to pick just one. If you look at my work or my Instagram, I really try to create as many looks as possible with as many tones as possible. I just like to keep it classy, warm and happy!
What are the products that are never missing from your kit? 
I would say: Tattoo Liner, Go big or Go Home Mascara and True Portrait Shake foundation.
And what about your personal makeup bag? What are your "holy grail products"? 
I can never a go a day without Tattoo Liner and Go big or Go Home mascara but for myself, I would add Everlasting Lip Liner in D- Minor and Bow n Arrow, Everlasting Liquid Lipstick in Lolita and the Everlasting blush in Honeysuckle!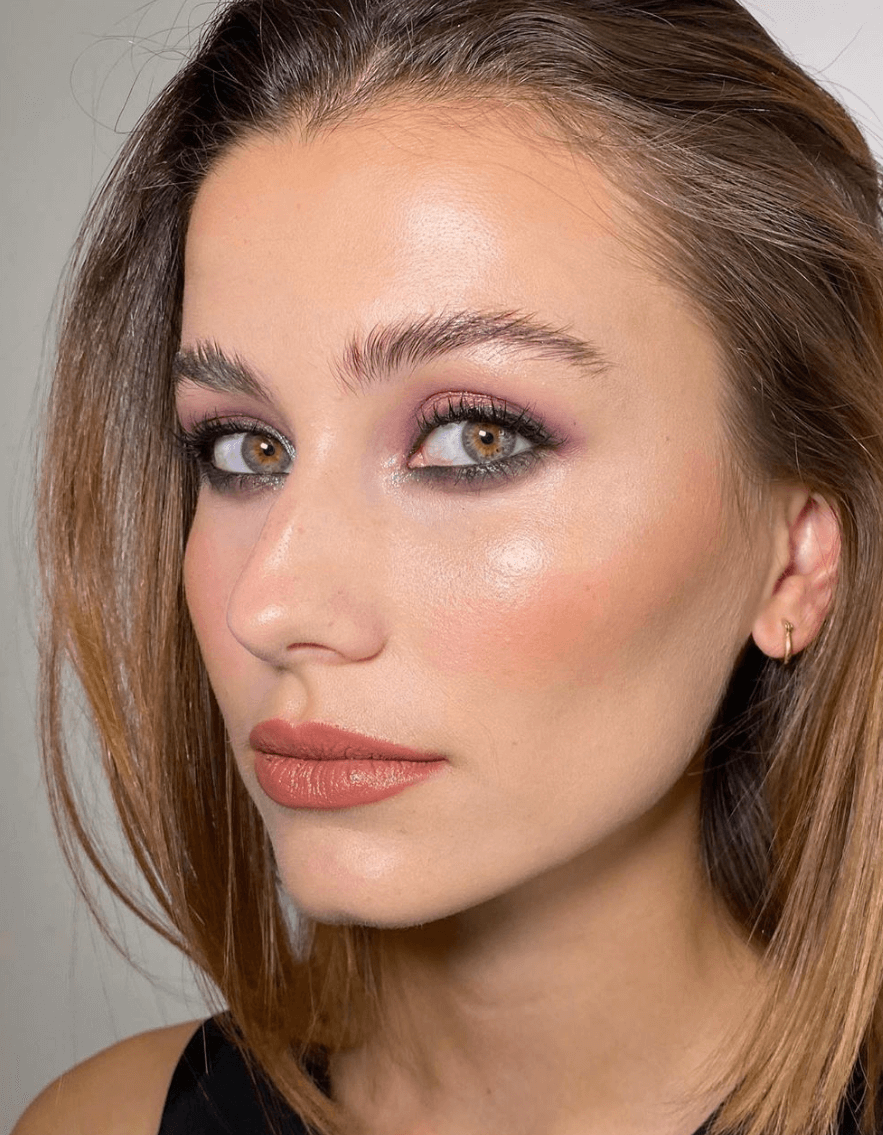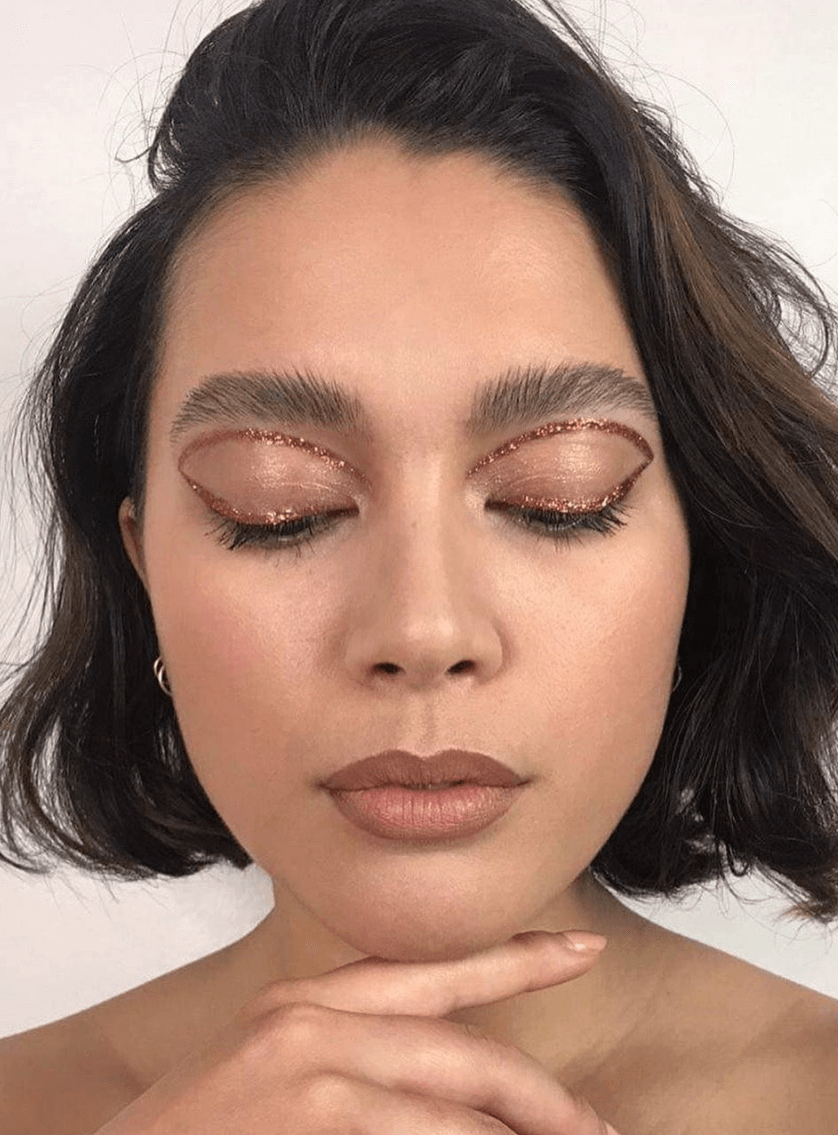 What's the book on your nightstand?
"The little book of selfcare" by Mel Noakes.
What does "feeling comfortable in your own skin" mean for you? 
It means to feel comfortable when you look in the mirror, to feel good with yourself, with who you are and what you to do. To sum up, it means being happy.
What makes you laugh? 
My boyfriend and my dog 🙂
What's your creative process with makeup on yourself? What are your main inspirations?
Before quarantine, I was a bit shy to try different looks on myself as we all have our own way of seeing ourselves. But I didn't have any model to create all my ideas on so I started to finally create a variety of looks on my face and I actually started to really enjoy being able to be so creative. My inspirations are found in nature, animals, women, painters such as Tara McPherson… I don't have any precise inspiration on a daily basis, it's everything my eyes see in a day, the paintings I look at, the music I listen to… and the inspiration comes the day after. Oh sometimes it doesn't work but I'll keep doing different looks everyday and I'm happy with it most of the time!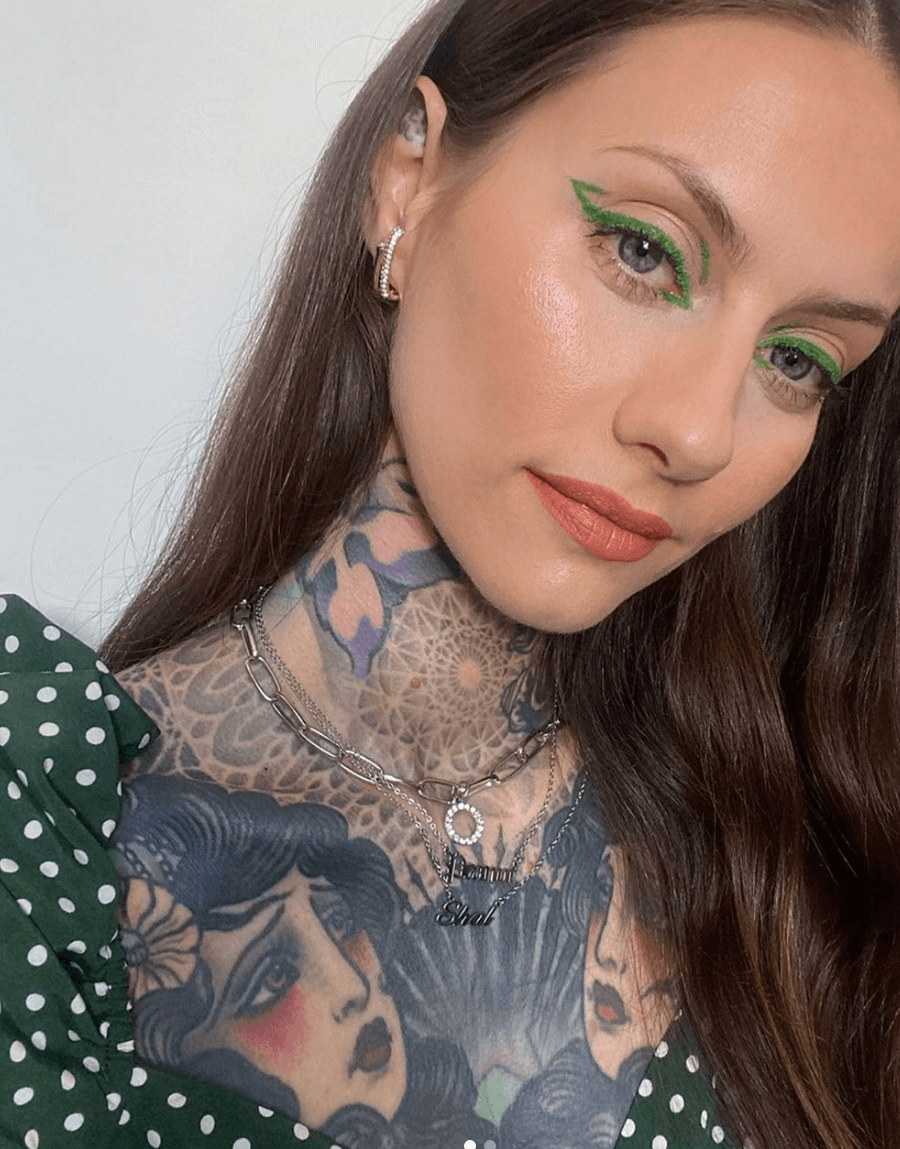 "My inspirations are found in nature, animals, women, painters such as Tara McPherson…"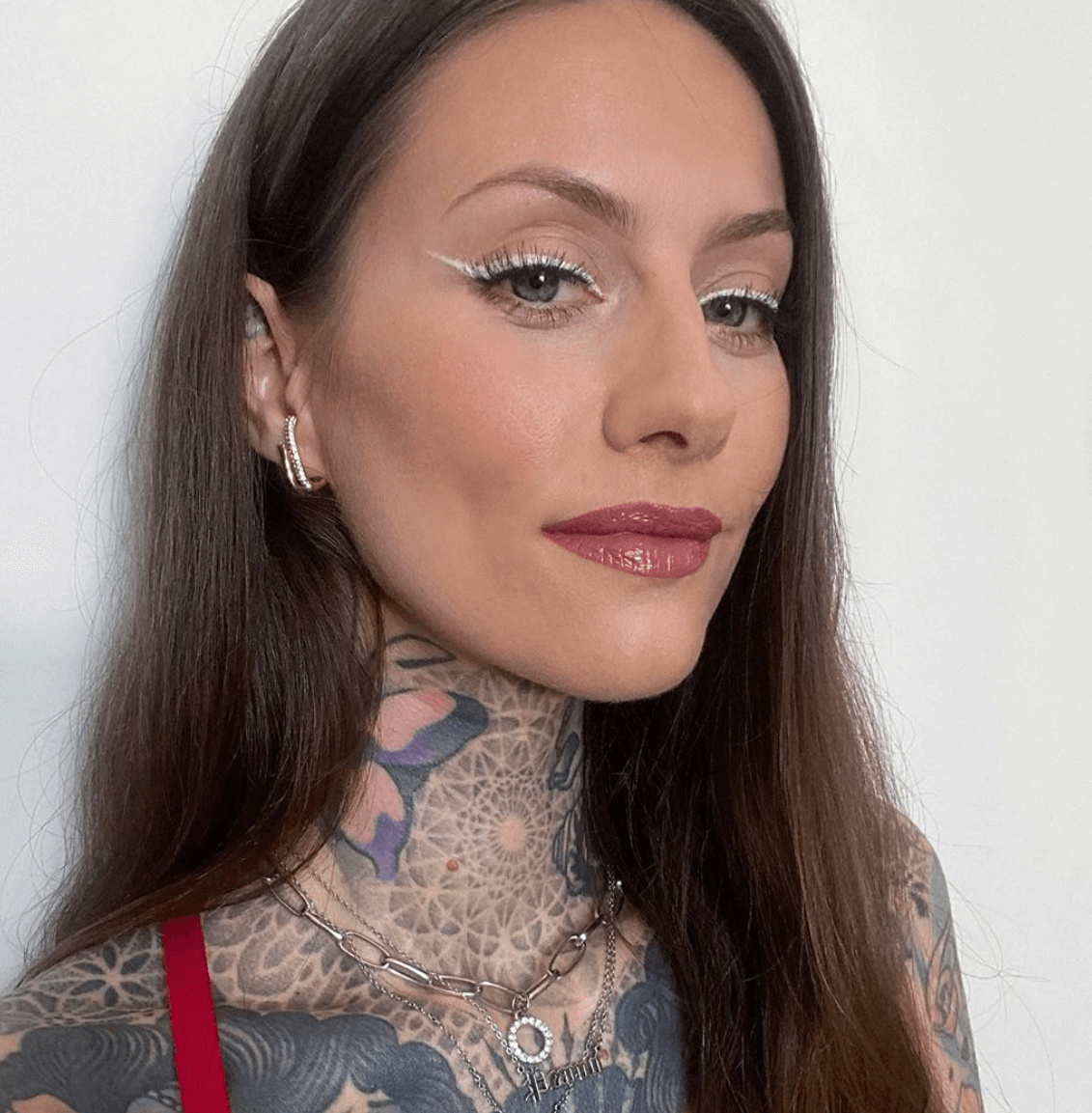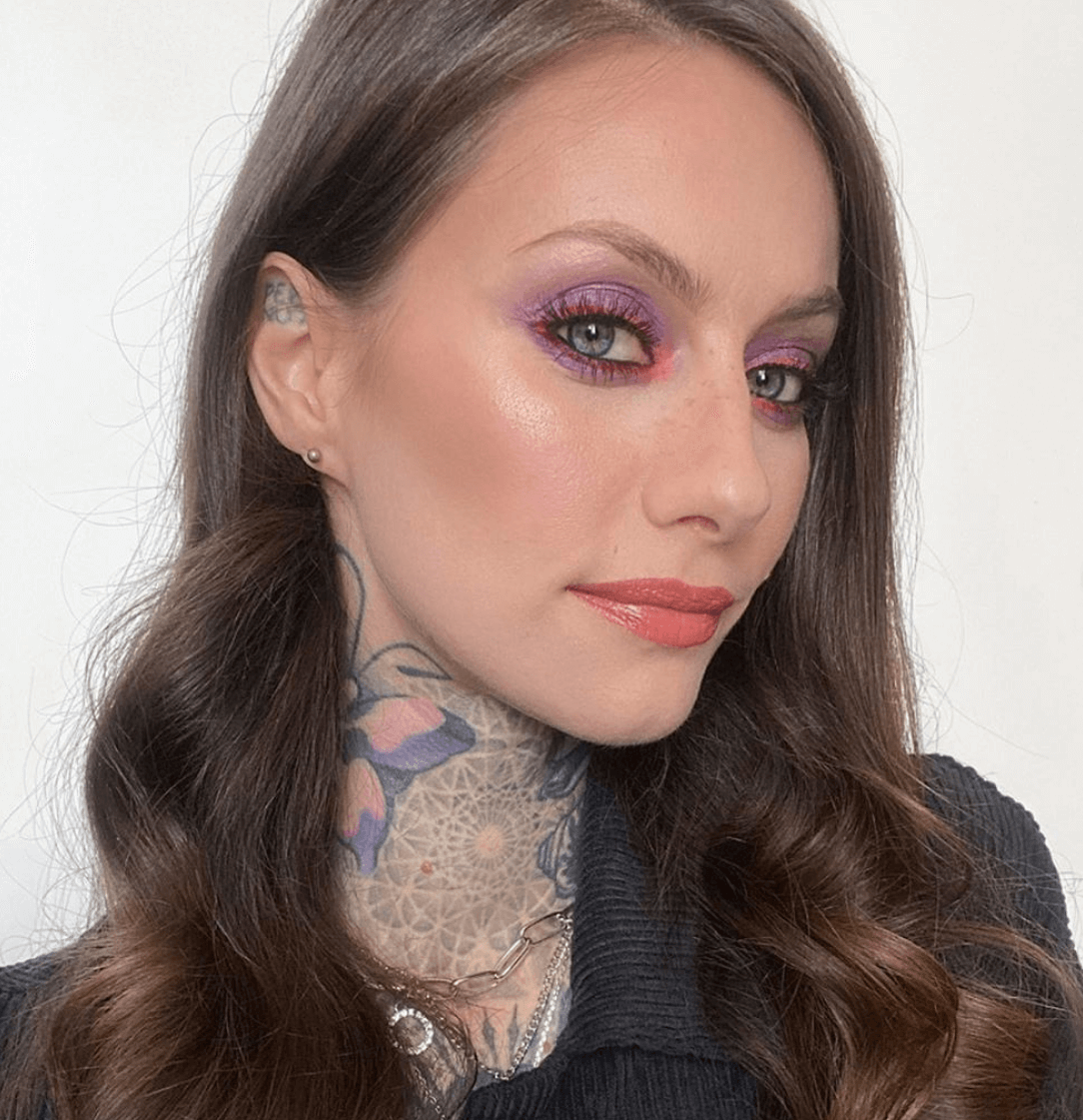 What are your favorite products from KVD Vegan Beauty and how they became a staple in your life and kit?  
Tattoo Liner, Go Big or Go Home Mascara, True Portrait Shake foundation and 24hour brow pencil. They became a staple in my kit because no other products have been thought and created that way. Tattoo Liner allows you to draw precise lines and make it impossible to mess up even if you are a beginner. Go Big or Go Home mascara finally gives me my dream lashes, it is volumizing, extra black, doesn't smudge or flake. True Portait is the perfect lightweight foundation that gives you some coverage without making your skin feel heavy and the formula is just so special, you cannot know until you've tried it. 24hour brow pencil allows you to draw fine and thin strokes to recreate the aspect of real hair thanks to its flat tip. Your eyebrows look natural and still bold with no effort!
What's your go-to look? 
I love a wing eyeliner with dramatic lashes and natural very glossy and a fresh blush.
Bath or shower? 
Both! Shower when I am busy and have to work and bath on a Sunday.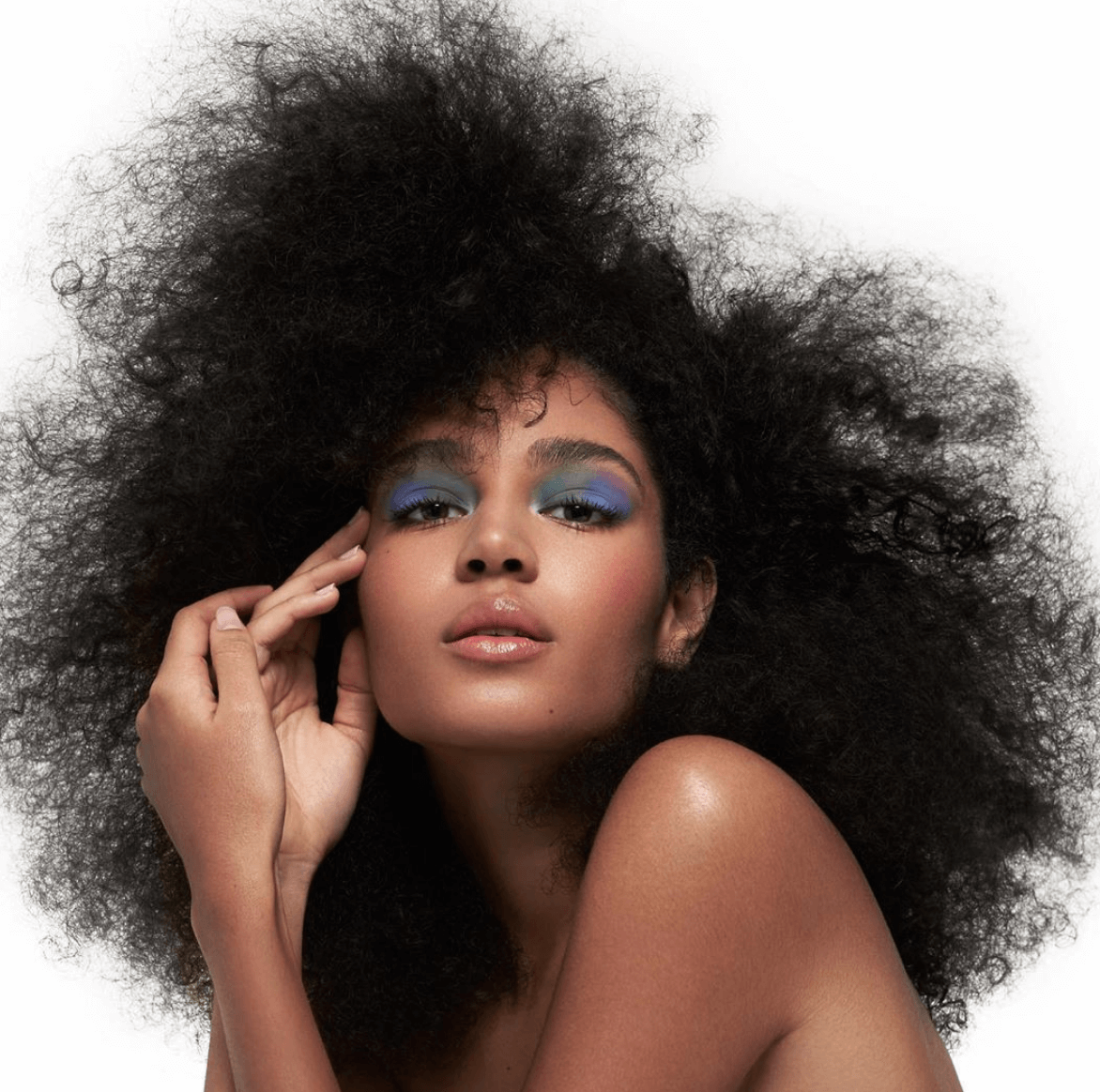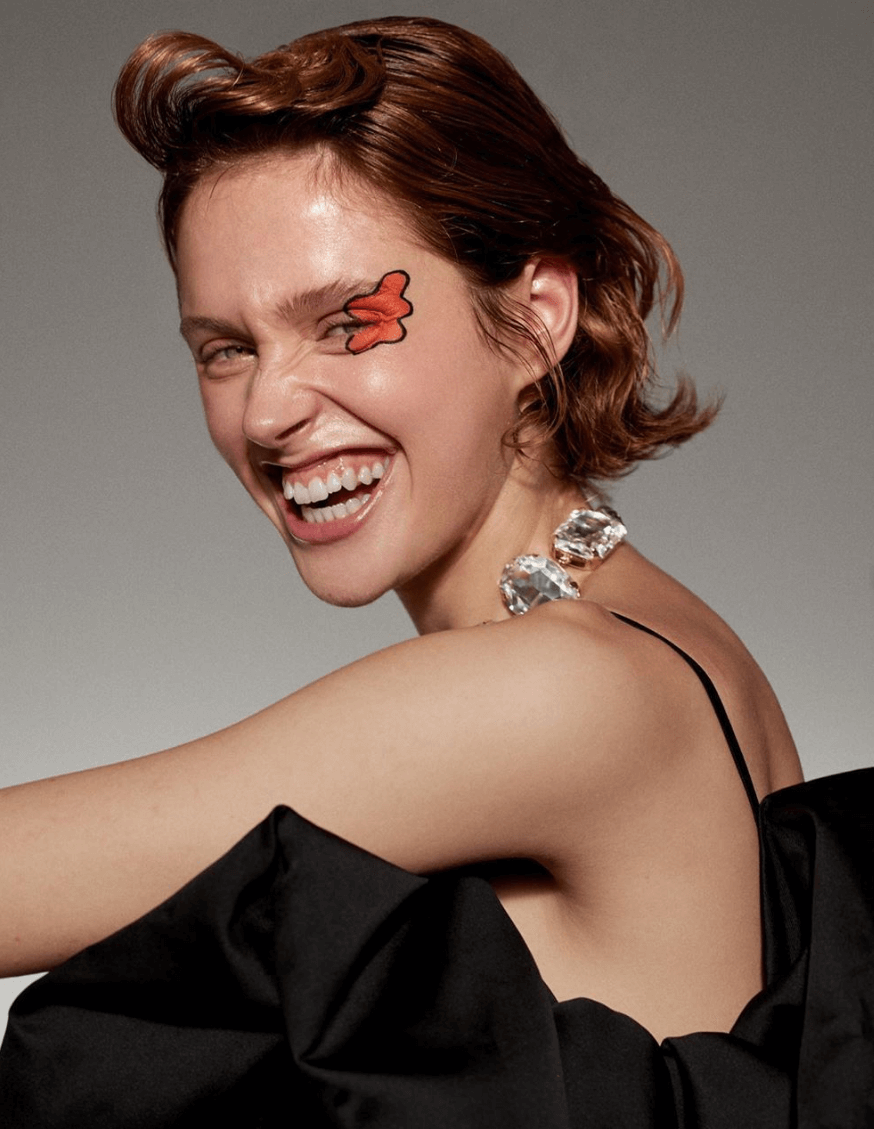 What do you have too many of? 
I have way too many eyeshadows, lipsticks, foundations… and the list goes on 😀
Your Jet-lag beauty cure. 
I would tend to eat many fruits with vitamins such as oranges and drink a lot of water.
What's the bravest thing you've ever done?
Standing up for justice and what's right. I am a vegan activist and I am very proud about that!
What was your last tattoo? And the next one you want to do?
My last tattoo was on my back and my next one would be to get a cover up on my feet and I will be done after that.