Some time ago, we interviewed Emily Cheng for one of the wonderful looks she did on actress and activist Yara Shahidi. We were impressed not only by her use of color, so well-studied and balanced but also by the naturalness of her makeup. We loved how she worked starting from great skincare and moving on to highlighting, shading, and enhancing true beauty, the one she had already found on the face of who she worked with. And so, this is the way she works with all her clients: Janelle Monae, Shailene Woodley, Maya Hawke, Laura Harrier, Erin Moriarty, Julia Garner, and many others. What makes Emily unique in her work is her approach to natural beauty, not wanting to change the face of the people she works with, and she doesn't do it with herself either. You can always add a touch of color without changing your features; you can always play with a graphic eyeliner making it effortless and fun; you can always create areas of shadow and light without tapping into heavy techniques such as baking and contouring.
Emily is herself a great lover of natural makeup (she leaves foundation only for the special occasions), skincare (hers is so good that doesn't even need foundation) and her kit, which she loves and organizes flawlessly while keeping an eye open for possible thieves of her beloved sold out pieces 🙂
We visited her in Los Angeles where she showed us her must-have products, the ones she uses on her customers (including a nice skincare pampering before makeup), her minimal skincare routine and her everyday makeup, with some tips that could be useful for all of us, even for the laziest ones.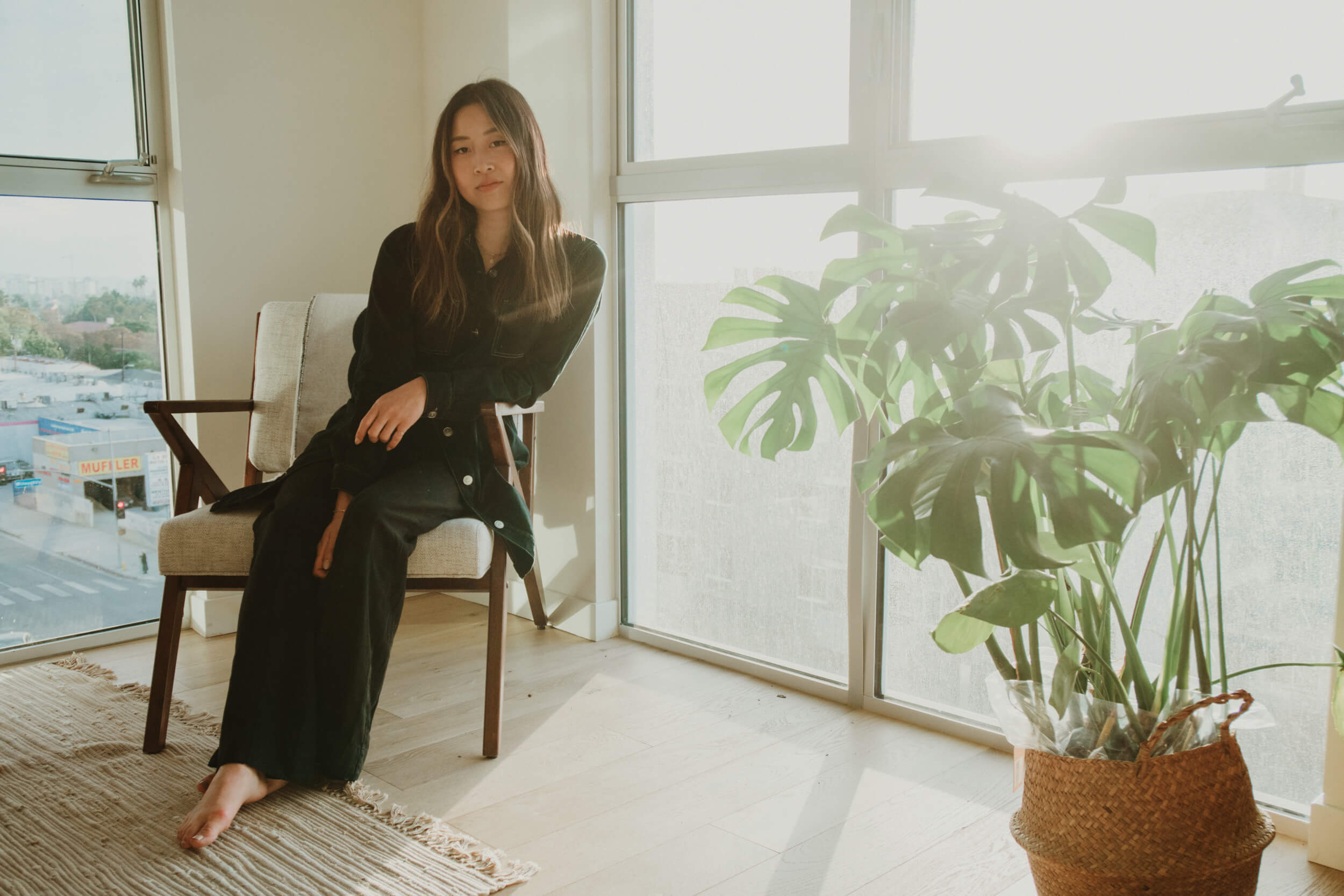 What's your earliest beauty memory?
One of the earliest beauty memories I have is when I got my first zit. I didn't wear much makeup as a teenager, so when this happened I started to explore products and was amazed by what it could do. That's when I discovered drugstores and it would become the place I would go with friends to check out new products and play!
What's the first thing you do when you wake up and the last one when you go to bed?
The first thing I do when I wake up is – and if I don't do this right away then my day starts slow –getting up right away and brushing my teeth and washing my face: I feel like I get a better start to my day. If I don't, I end up sitting around in bed on my computer/phone and the day just starts off very slow. And the last thing I do before bed is put on chapstick because if my lips are dry, I can't sleep.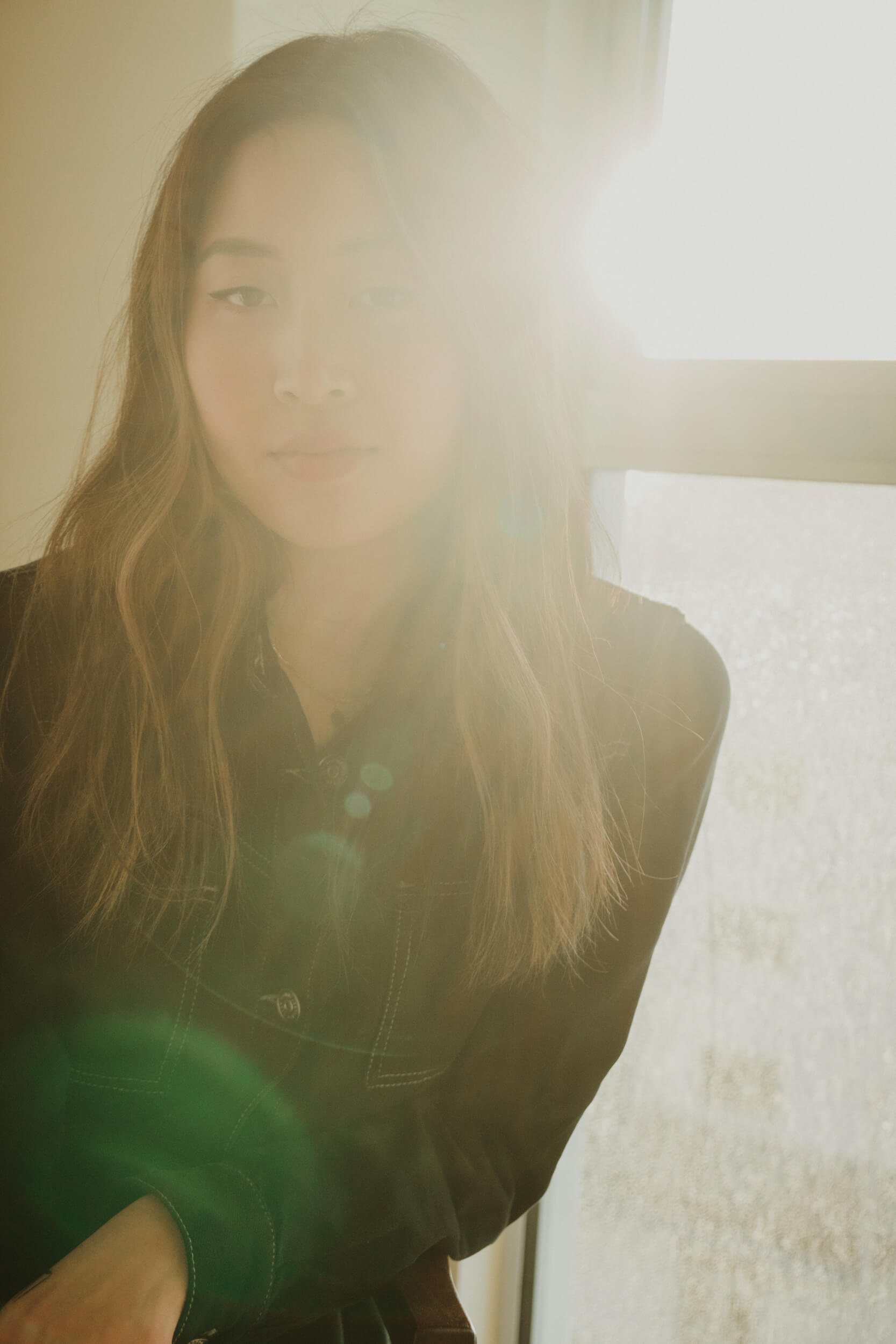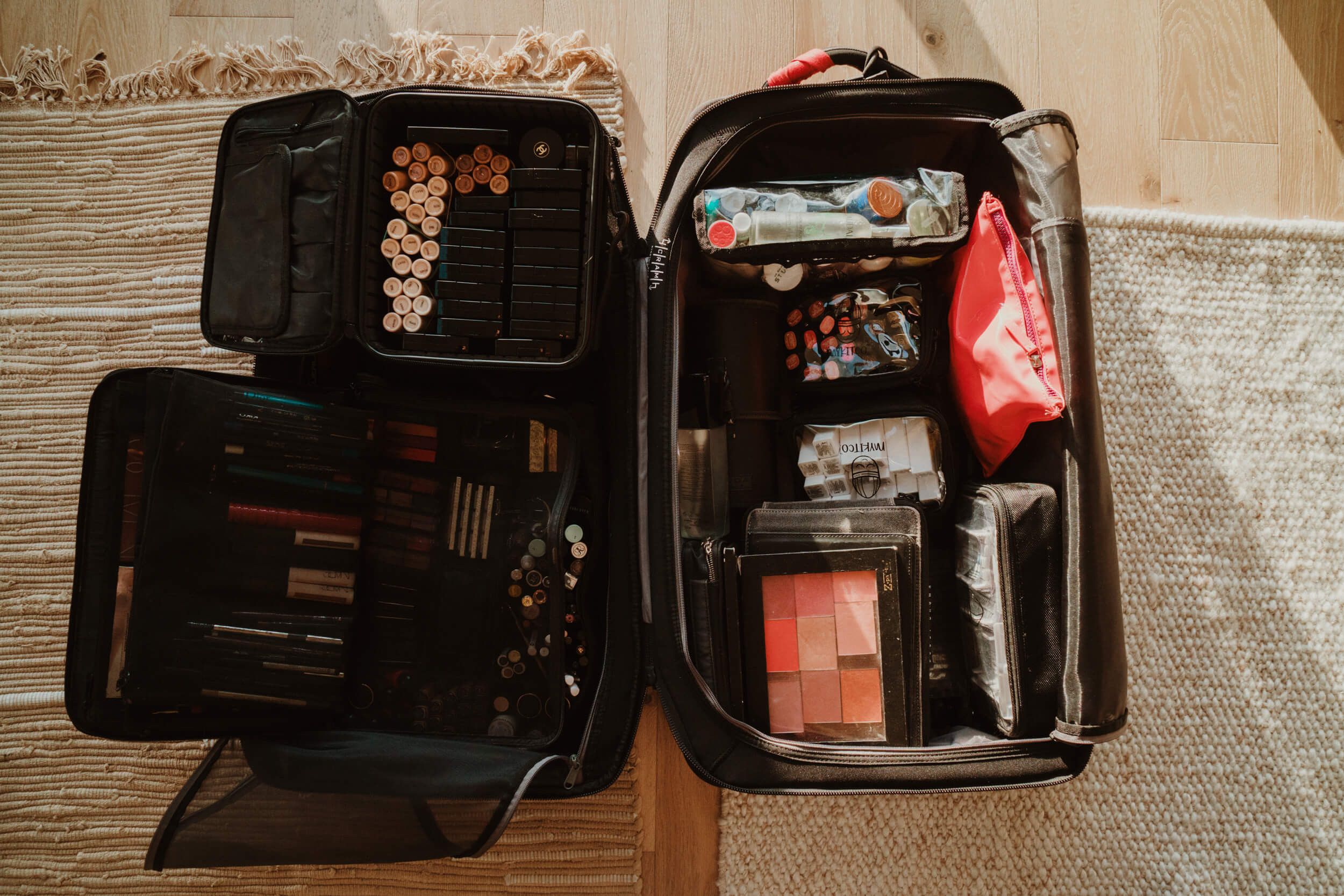 "…the last thing I do before bed is put on chapstick because if my lips are dry, I can't sleep."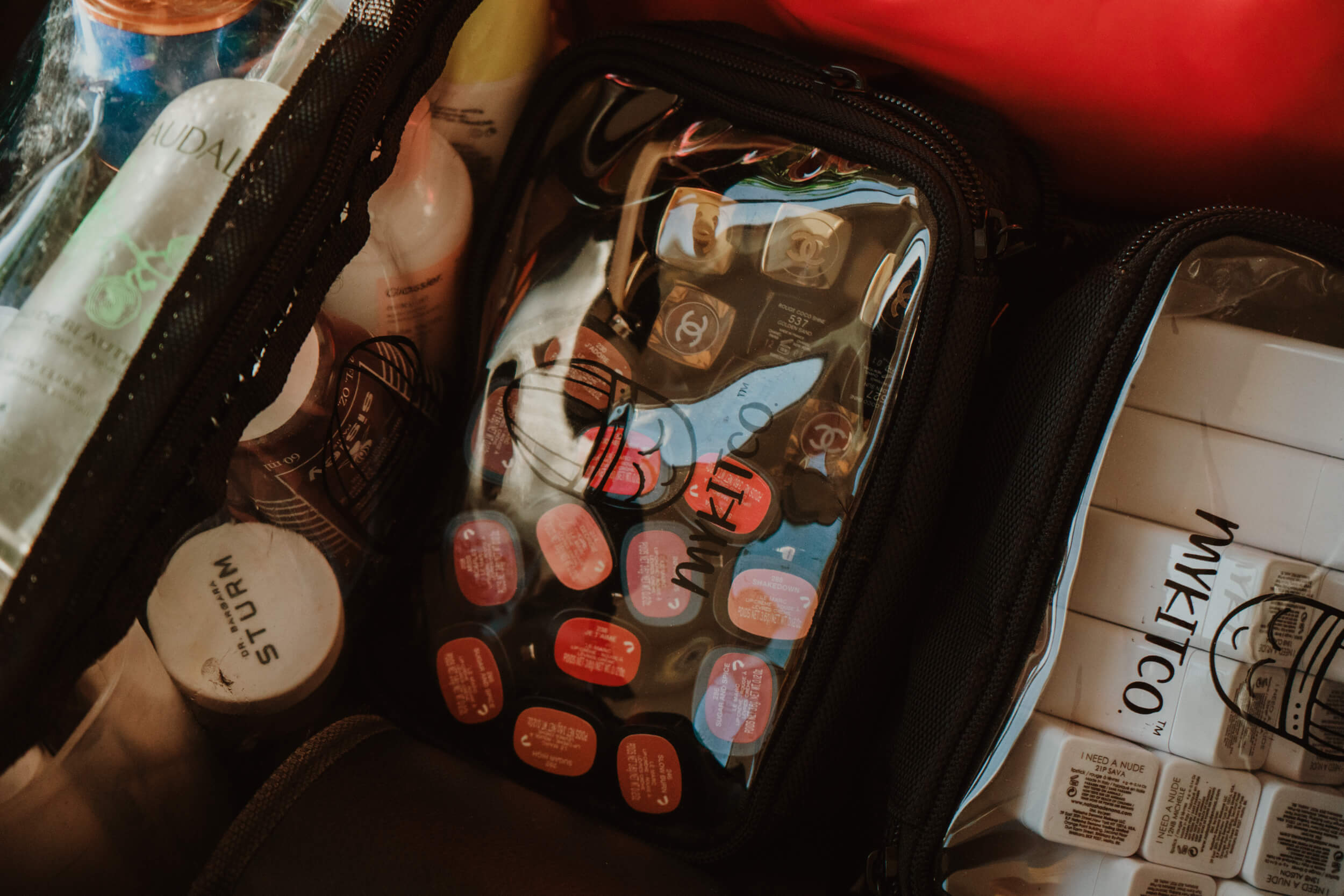 Being a makeup artist and being always on set with hairstylists and models or actors, have you learned through the years some secrets or special tips you can tell us?
Yes. A lot of the things I've learned are very skincare based. I'm in an industry where I'm putting makeup on people and enhancing features. But what I've learned over the years is that if you can prep your skin and take care of yourself then you can achieve whatever it is the outcome much easier; if you can get your skin to its best and you've kept up with an anti-aging routine, you will likely need less makeup. So that's one thing I've learned: Less is always more. At least for my preferred style of makeup on clients and myself.
You've mentioned to us

about the freedom of working with Yara, without changing the natural beauty of her eyebrows for instance.
There's nothing wrong with wanting to look different from how you normally do. I feel like that's what makeup is for, to have fun and experiment. But, for my personal style and that's how I end up pairing up with the clients that I work with, is that we both have the same aesthetic. We aim for a natural outcome with minimal product so it never feels heavy or caked on. Essentially having fun with makeup while enhancing the features!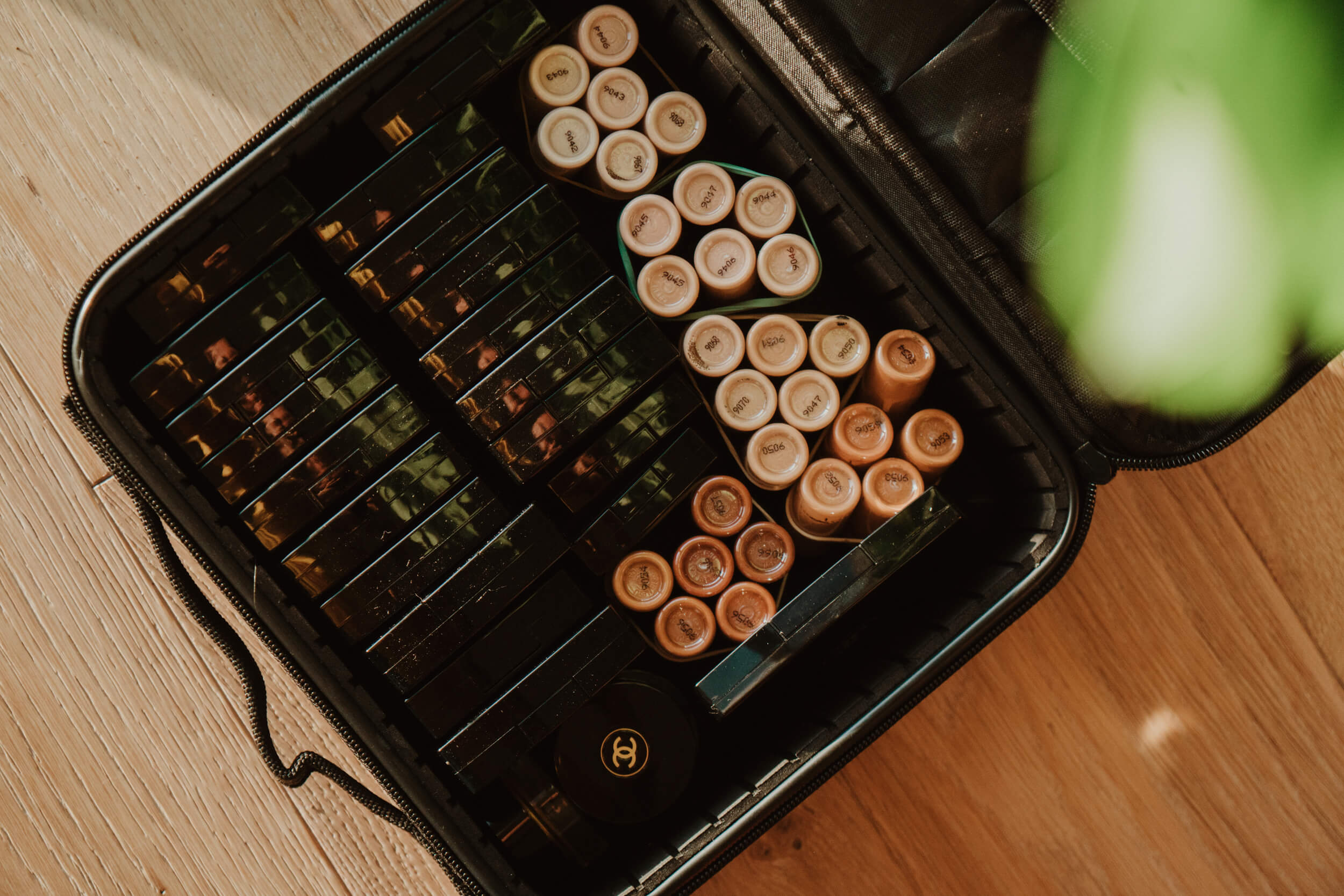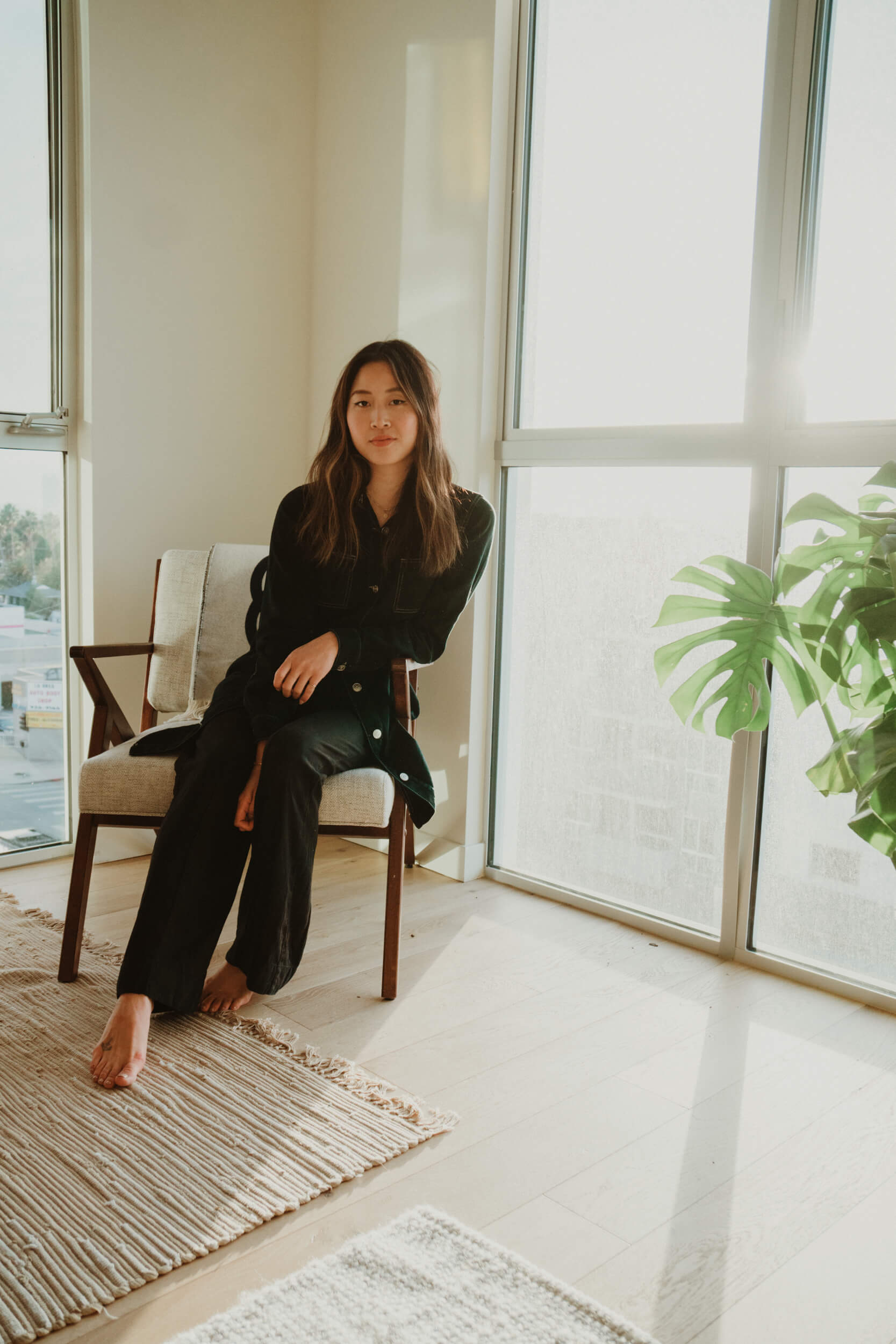 "So, that's one thing I've learned: Less is always more."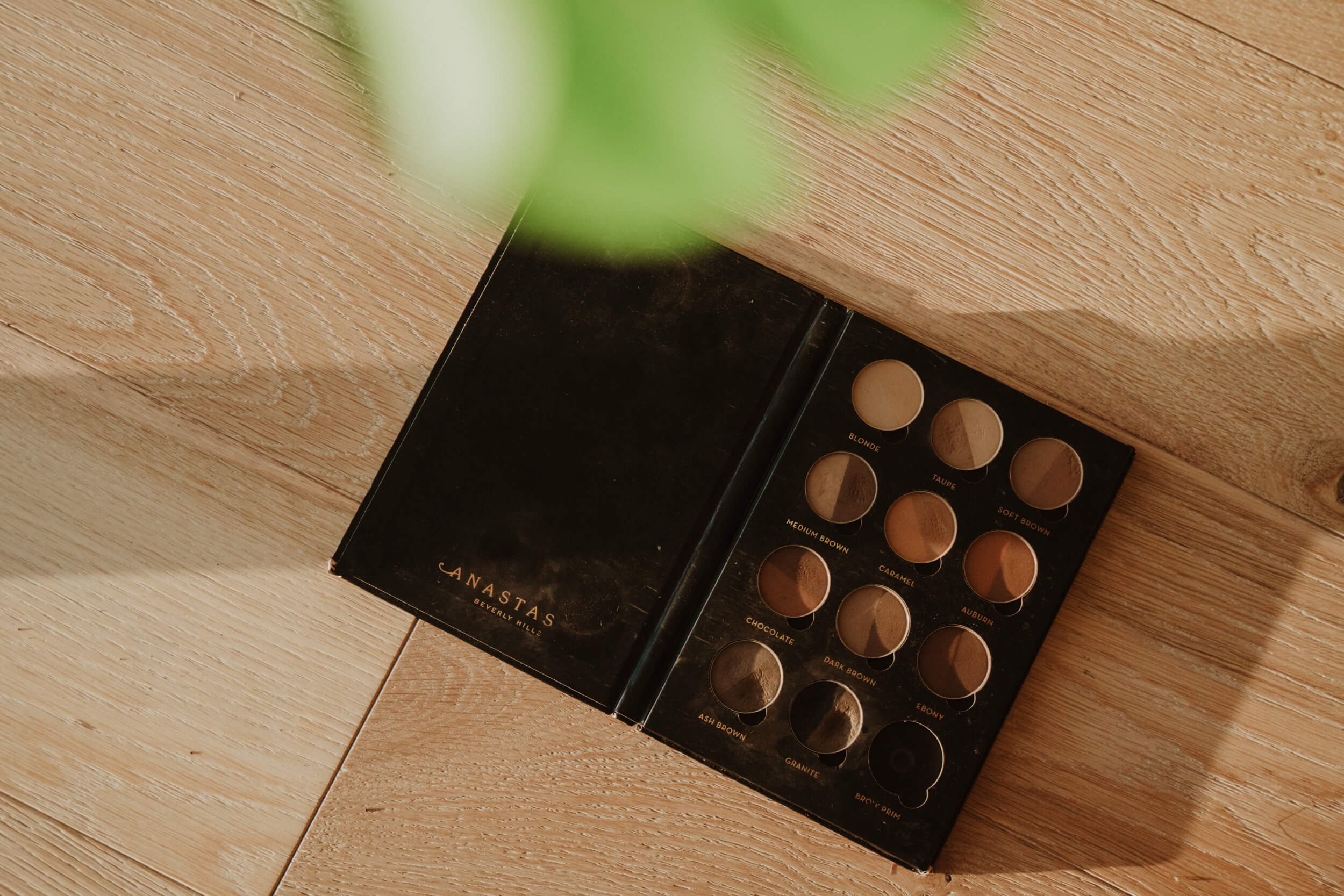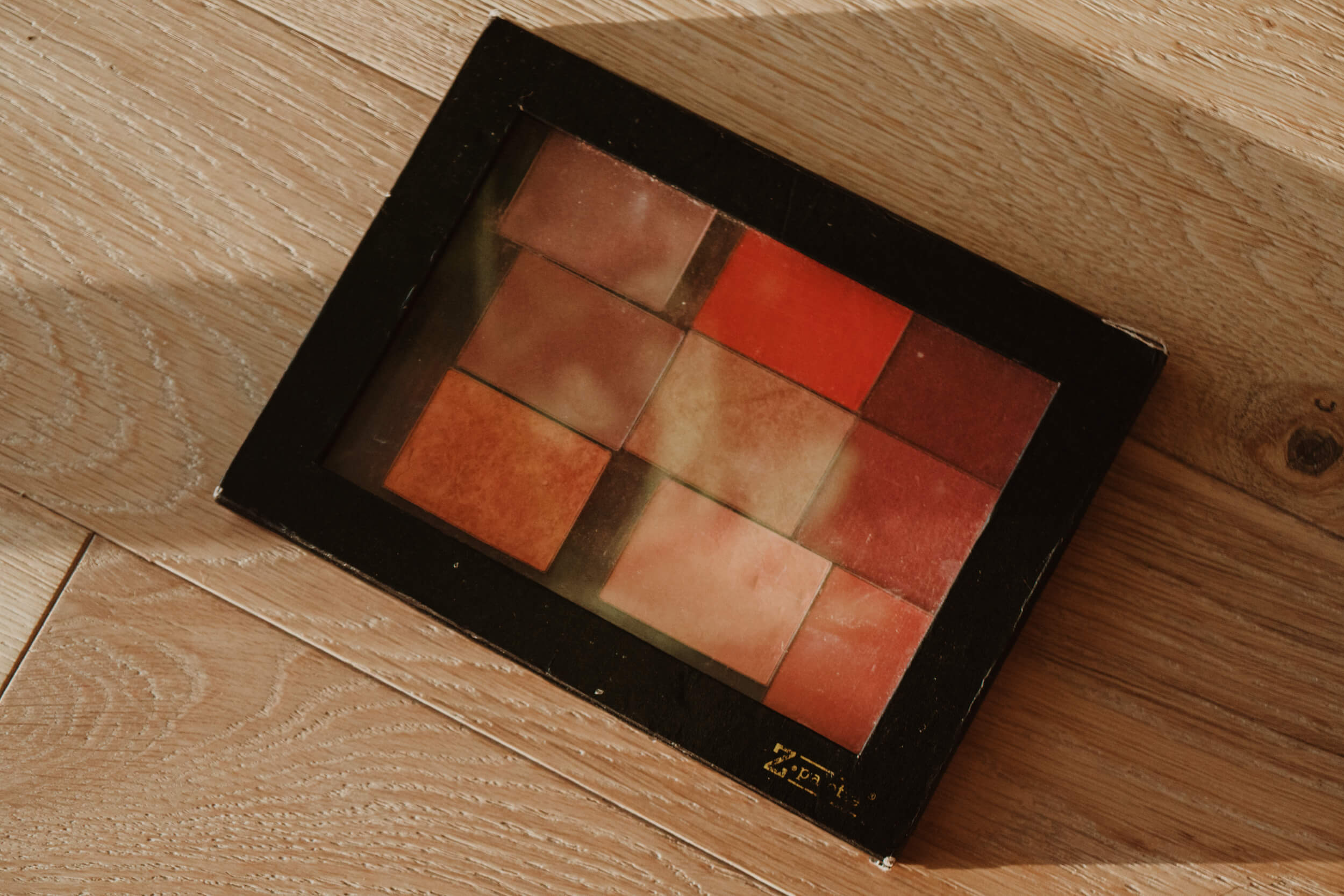 What's your favorite facial or facial at home?
I don't go in for a lot of facials as I get a bit antsy but I love the SK-II sheet mask for at-home use. It moisturizes and revitalizes your skin without clogging the pores. I have pretty clear skin for the most part but it is very sensitive so if I use the wrong product it'll let me know right away with a rash or a breakout. I also love the occasional Bioré mask on my t-zone. I do often stress the importance of skincare but I keep things pretty simple myself. I am diligent about washing my face every single night and I always wear sunscreen. So until I really need it, I stay away from things too advanced like peels or more abrasive procedures/products.
What's in your purse? Is there some makeup/products you always carry with you?
Yes. I always have the Charlotte Tilbury lip colors in there: I love Very Victoria and Pillow Talk, which is a cult fave for a reason! And a Chanel Red for an easy day to night swap. I also have the Chanel Allure Liquid Powder lip that doubles as blush because it has a beautiful soft finish.
Lastly, I'll carry a compact powder with me for longer days, but my bags are quite small so I usually stick to my lip products.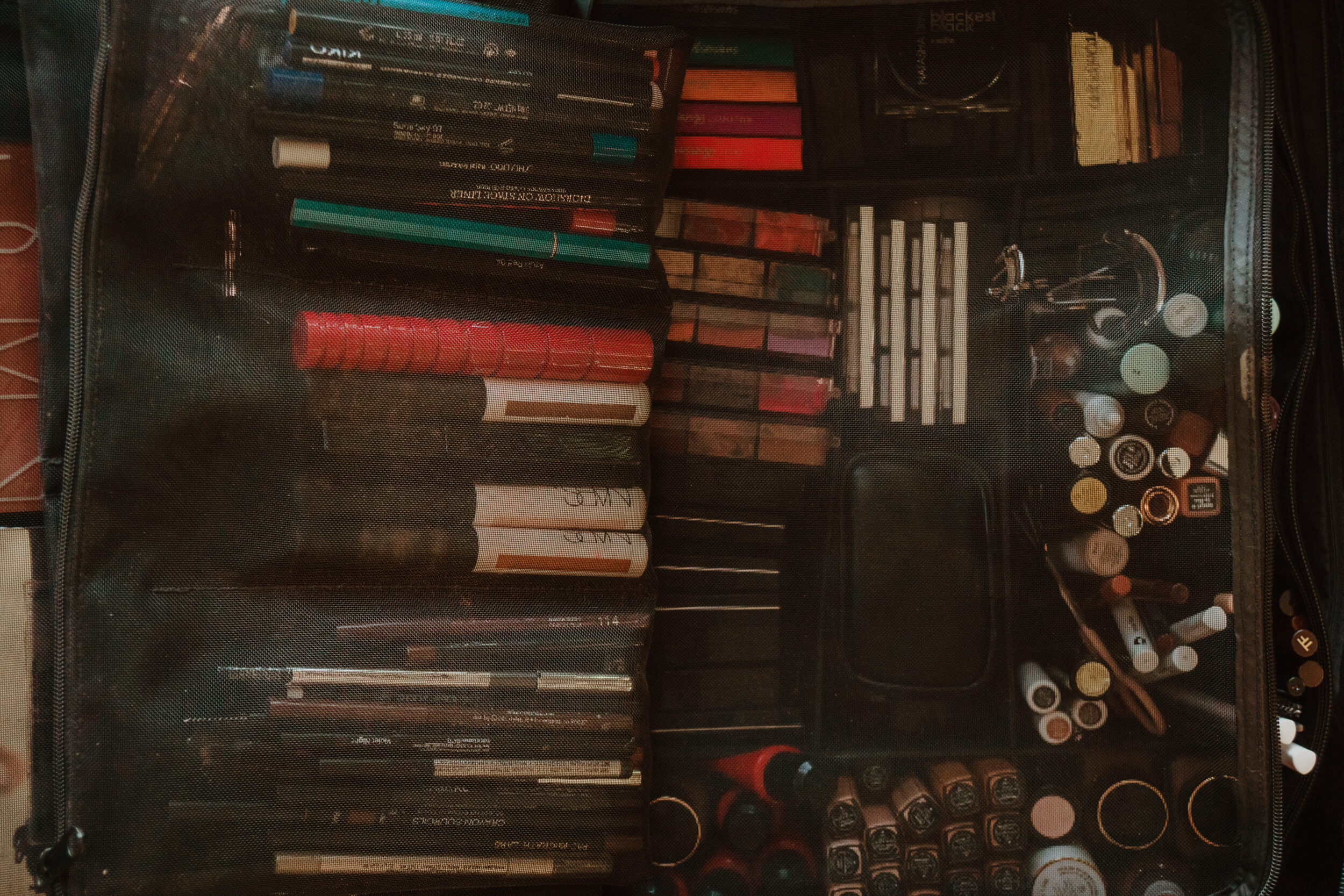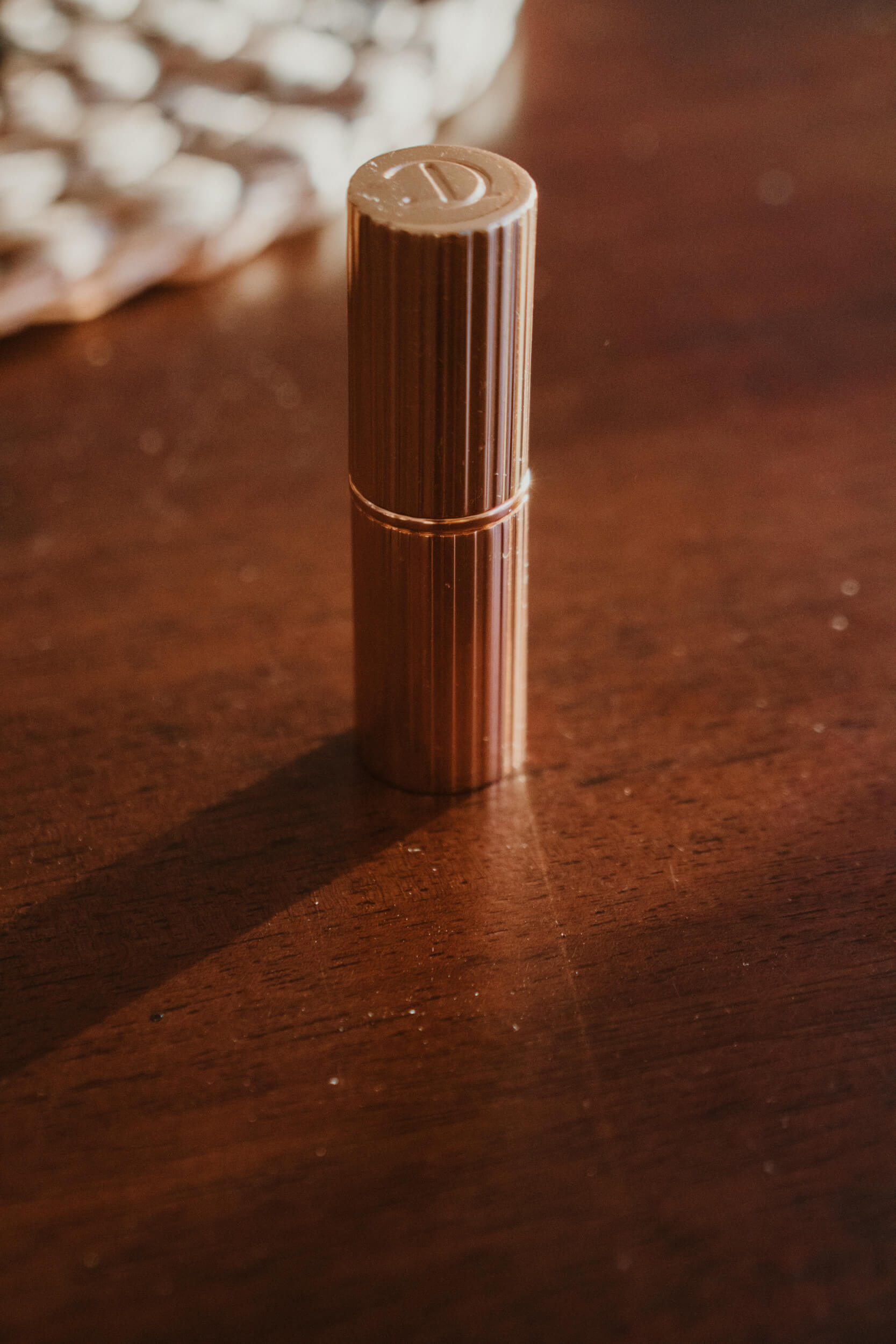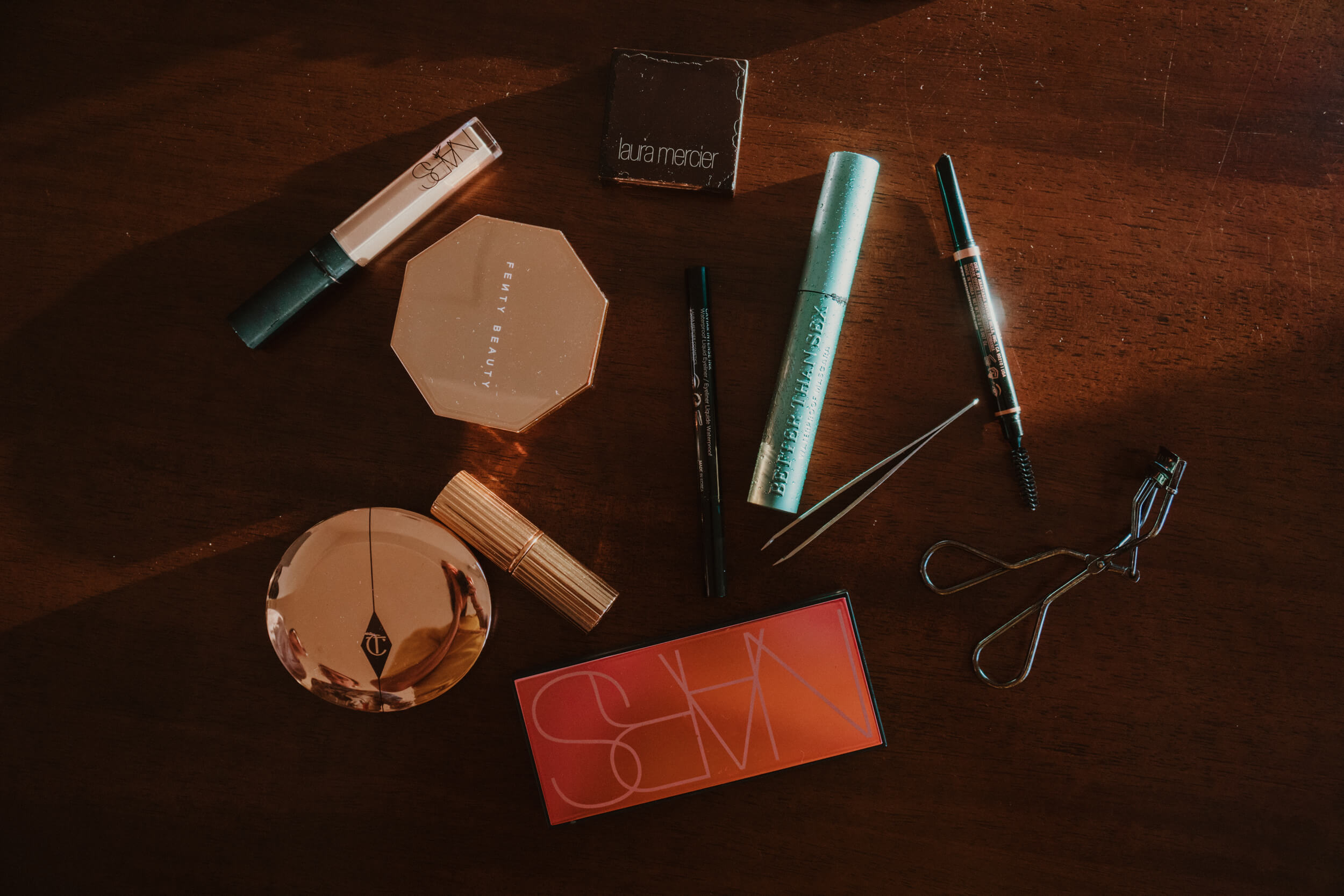 What does "feeling comfortable in your own skin" mean to you?
In regard to beauty, again, I don't like wearing too much makeup. That's definitely when I feel uncomfortable. But with regards to beauty, as I said, the less is more. I like to do a wing-liner but often concealer and blush is my everyday. I can't remember the last time I did a full face of foundation.
What makes you laugh the most?
There are certain friends of mine that I can always count for a good laugh. Or "Friends." It's a guilty pleasure of mine because I grew up with it and can spend hours re-watching. And now I think the algorithm of my Instagram knows that. It is always in my search feed with the best clips.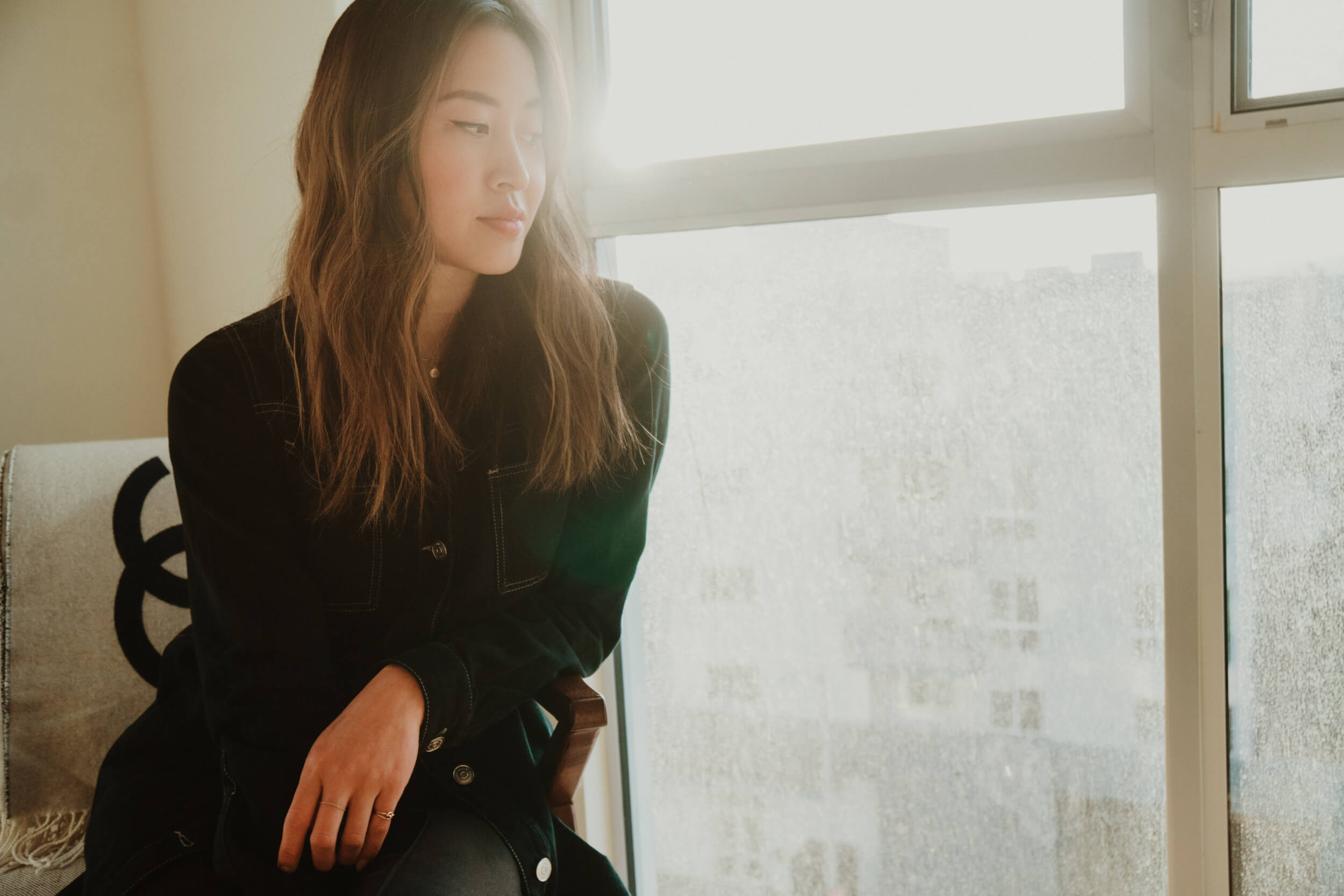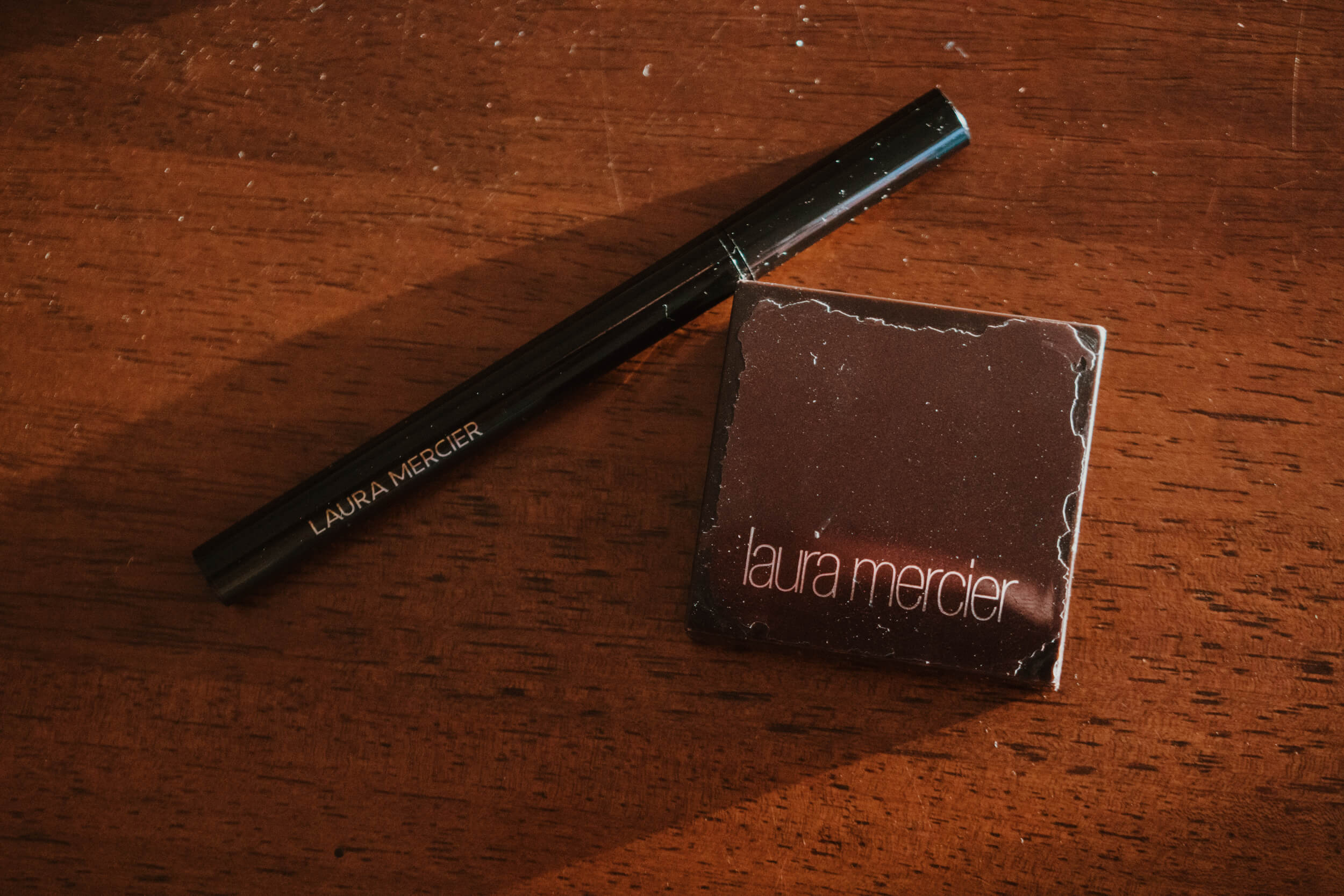 "I like to do a wing-liner but often concealer and blush is my everyday."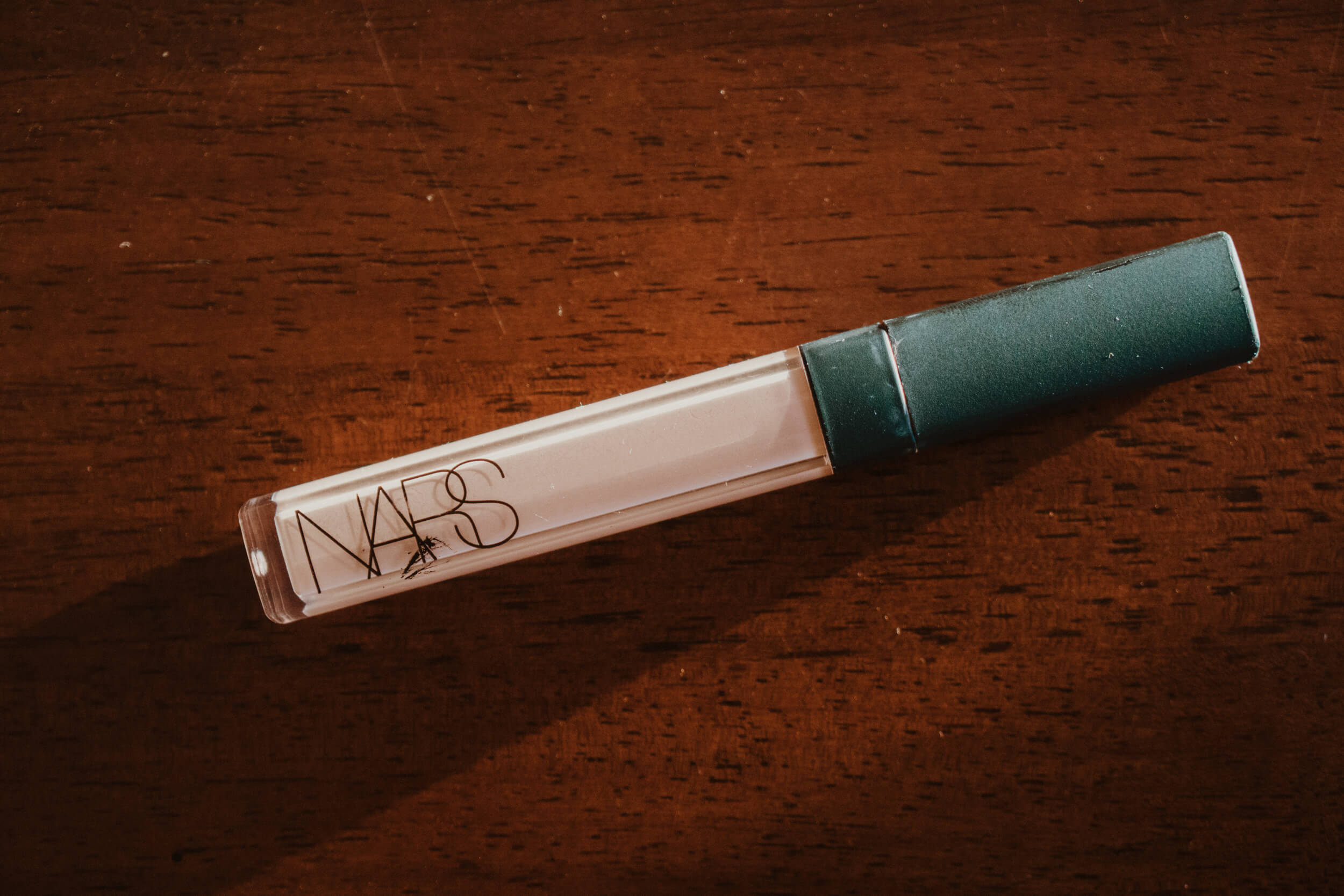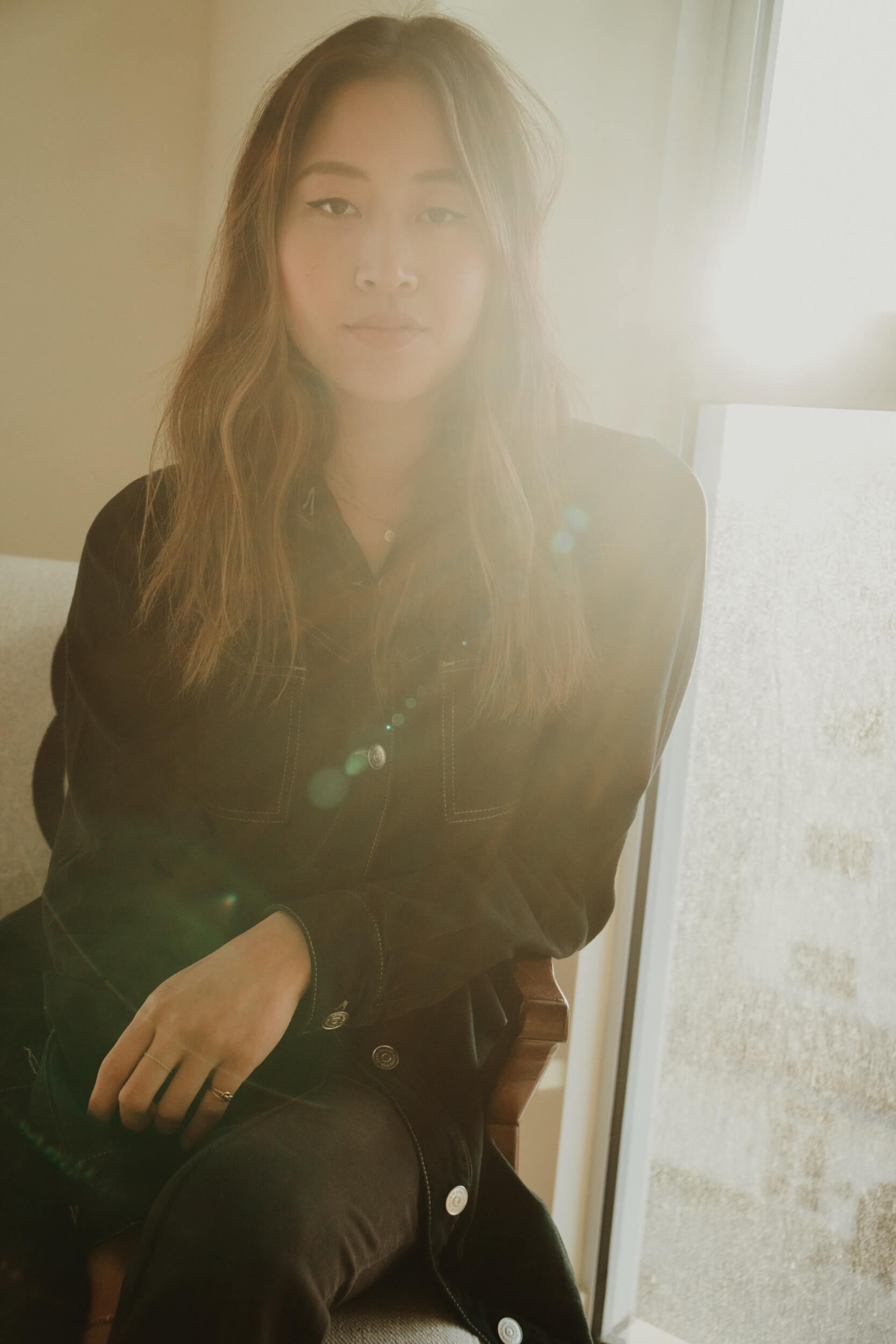 Bath or shower?
Shower. I don't think I have taken a bath in years.
What's a book on your nightstand?
Currently, I have "Where The Crawdads Sing" that I took from my sister's shelf but I haven't started it yet. I also just finished "Little Fires Everywhere."
What's your favorite fragrance?
I love almost anything from Byredo. I don't wear the fragrance every day, but I love their hair perfume and will spritz it multiple times throughout the day. You mist it directly onto the hair and I find the scent much softer. Perfume scents can sometimes change on my skin over time but the hair perfume always stays the same. I absolutely love it.
What's your favorite hairstyle product or tool?
I like the ¼ inch curling iron. I don't have very much hair, so I can wave it pretty fast.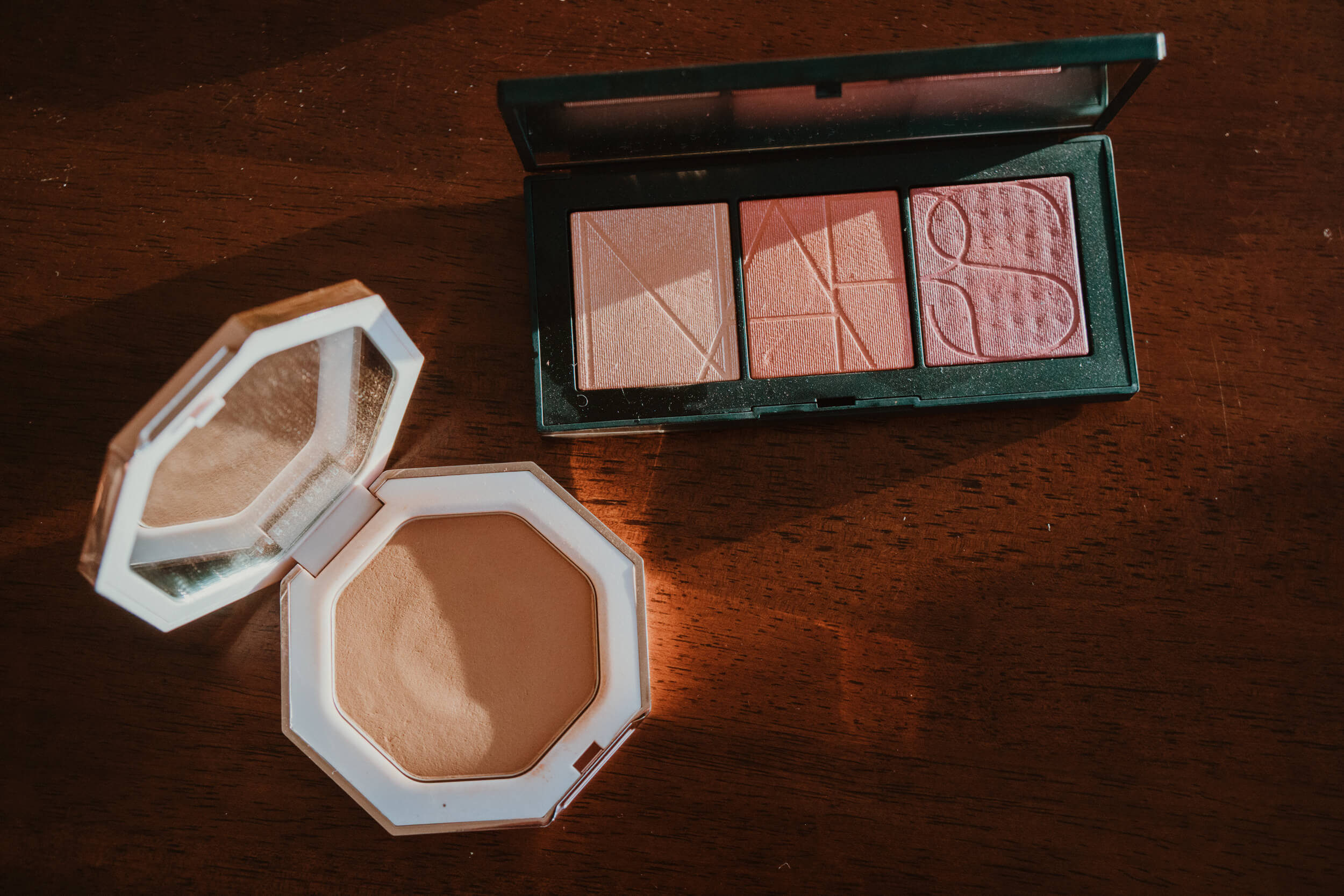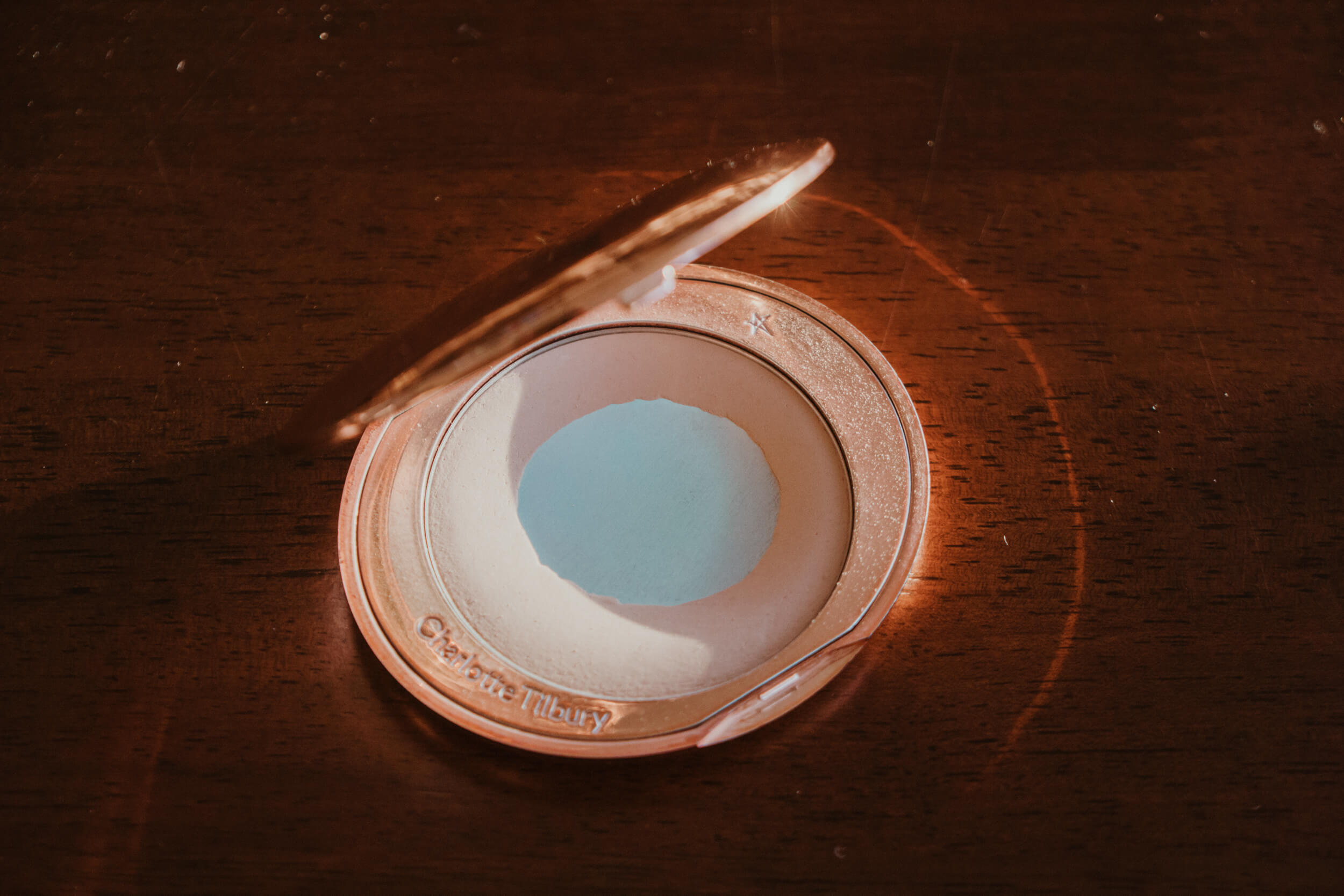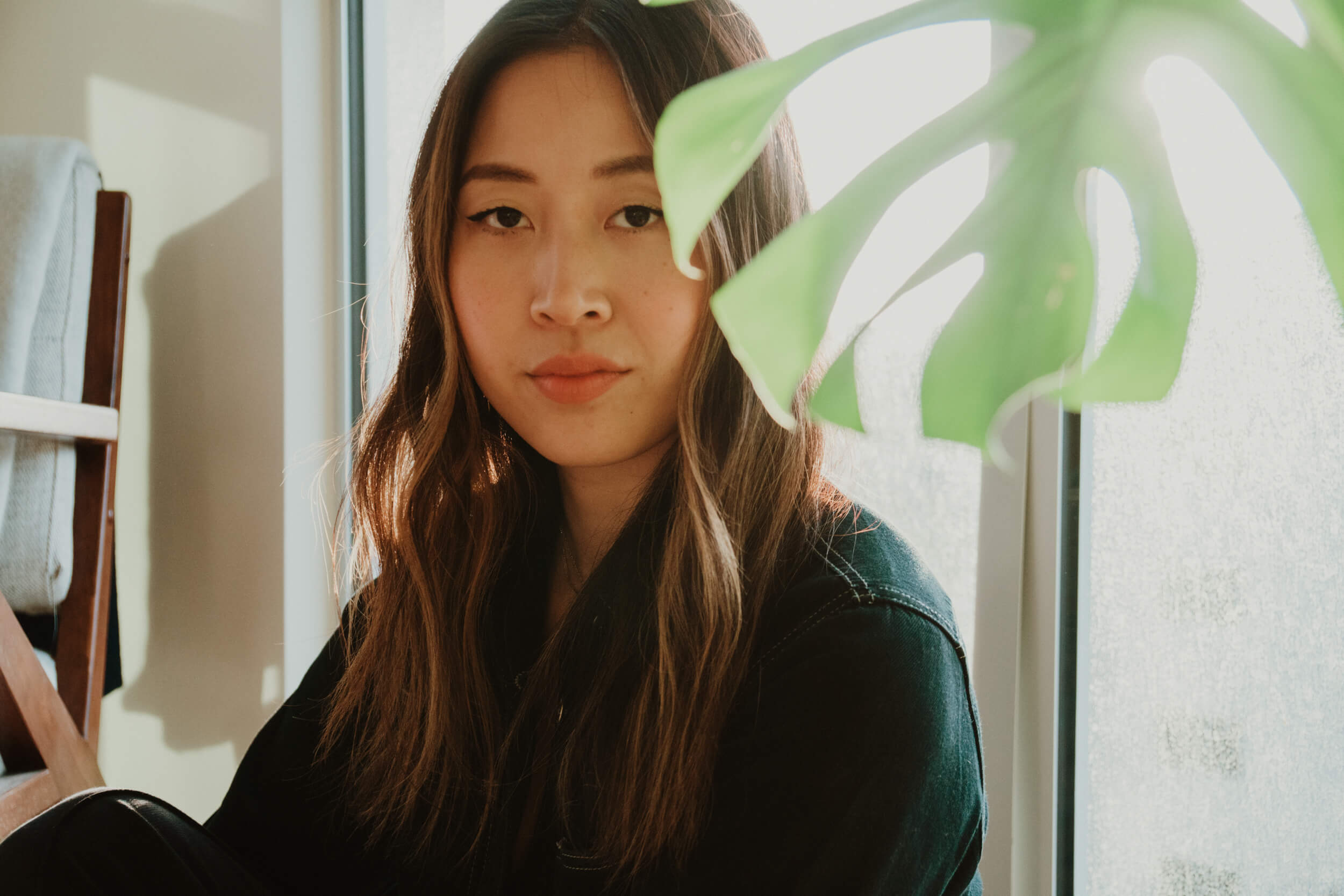 What was your first beauty product obsession?
This is a good memory: it was my first expensive beauty purchase from a brand called Pout. The packaging resembled Stila and Too Faced from what I remember but I believe this was even before Too Faced launched or came to Canada. I was quite young and I remember feeling like it was such a splurge because it was $30 dollars for a plumping lip gloss. I might actually still have a few saved at home in Vancouver: definitely not useable anymore I'm sure they are far past expiry. However, I have fond memories of the brand, it was very popular amongst me and my friends.
What's the product at the top of your beauty wish list?
This is one of many. However, because I'm always leaving my lip products with clients, I'm always in need of more. I had a bunch of the Chanel Matte Lip Crayons, which I absolutely love but I've pretty much given all of them away. These are one of my favorites and I can't seem to keep them in stock.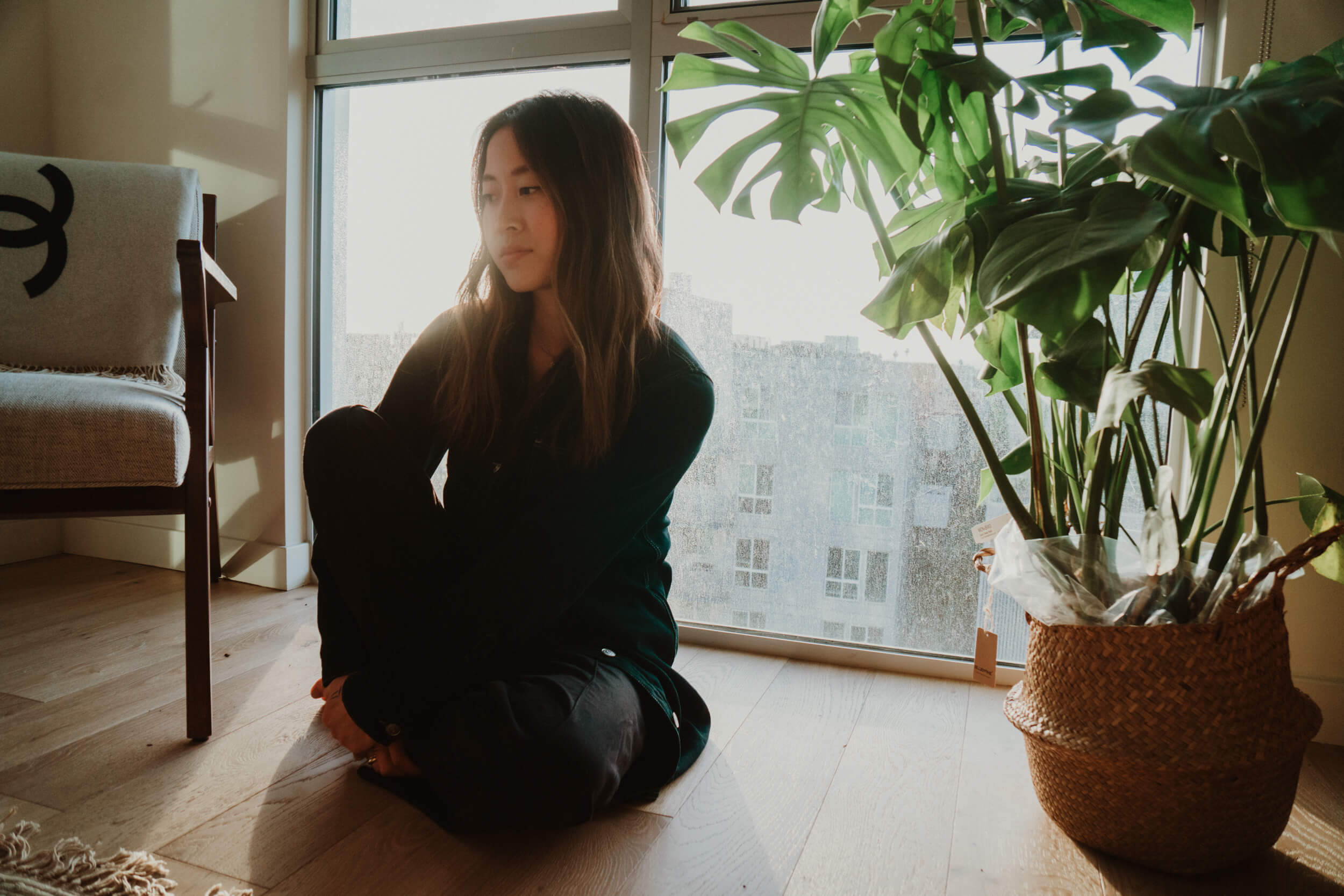 What do you have "too many" of?
Definitely lipsticks. So many lipsticks. It's important for me when I have a day off to spend a few hours going through all the colors. It's not until you do that that you discover new colors and shades to add to your kit. Otherwise, you get stuck using the same products and missing out on some great newness. I think most makeup artists would say they have an excess of lip products. Every brand has at least over 30 or so different lip products! It's an endless project of swatching and palette making.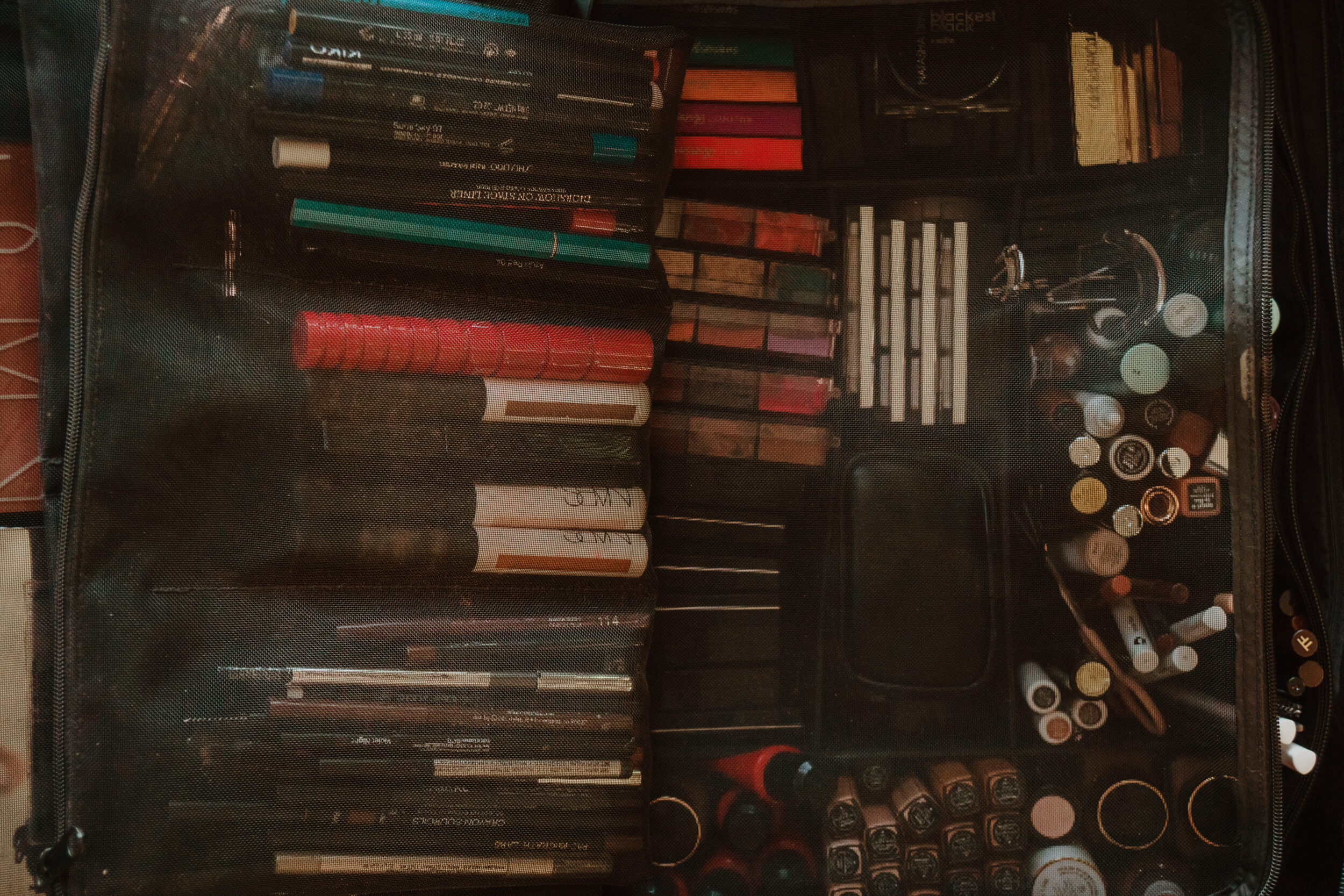 Do you have a top travel destination for beauty?
Japan. That's an easy one. Finding products that cater to my features specifically is super exciting. Take mascara for example, that was quite a hard one for me: my eyelashes are very, very straight (as are most Asian lashes from my observation), and I would say 90% of mascaras, no matter how much people love them, don't work on me. I'll curl my lashes but as soon as I put on mascara you can visibly see it start to droop. So, there's maybe two or three that work really well on myself. However, when I was in Japan trying out different mascaras, nearly all of them kept my curl. I also love how innovative the products are there. I remember before the twist-up brow pencils became so popular here, I had seen them in Japan for years already. Their beauty industry is definitely very advanced.
What's your jet-lag beauty care, if you have one?
I do those little ginger honey shots. I'm convinced that it keeps me healthy and I do love the taste. For my skincare, I always try to remember to bring sheet masks. Also, SK-II has a mist version of their essence which I spray on the plane. Basically, I aim to stay well moisturized because I get very dry from traveling.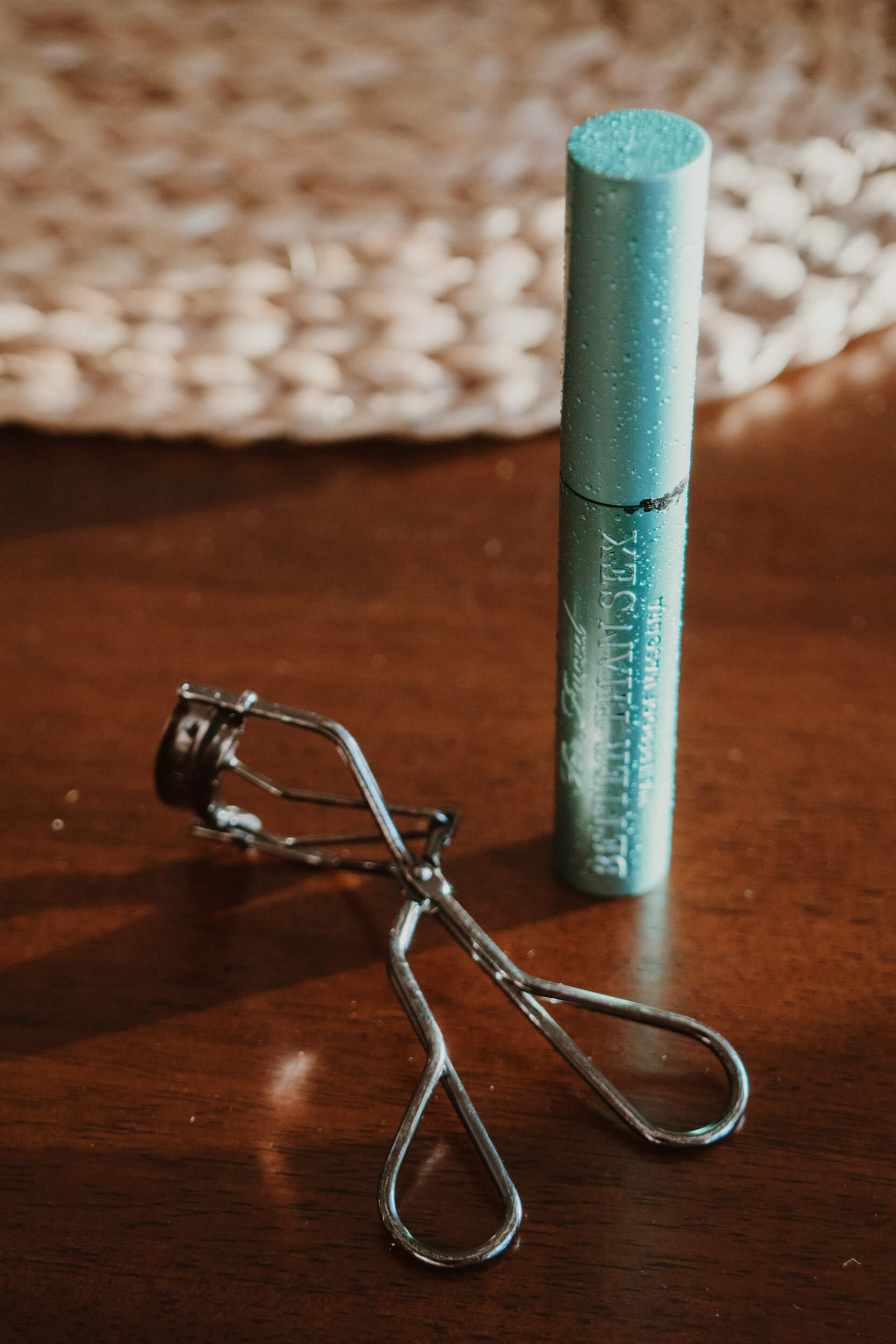 "…mascara, for example, that was quite a hard one for me."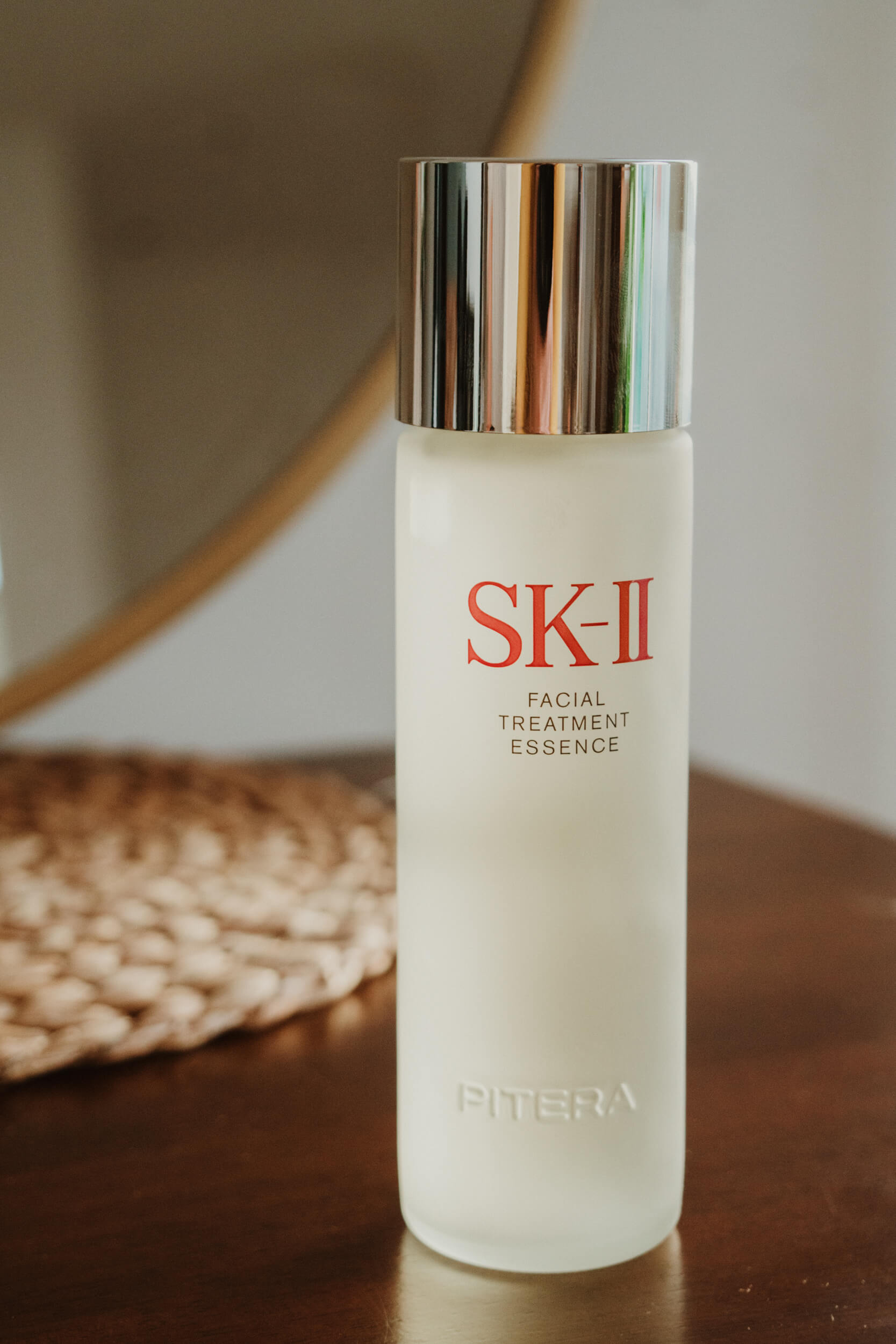 YOUR SKINCARE ESSENTIALS: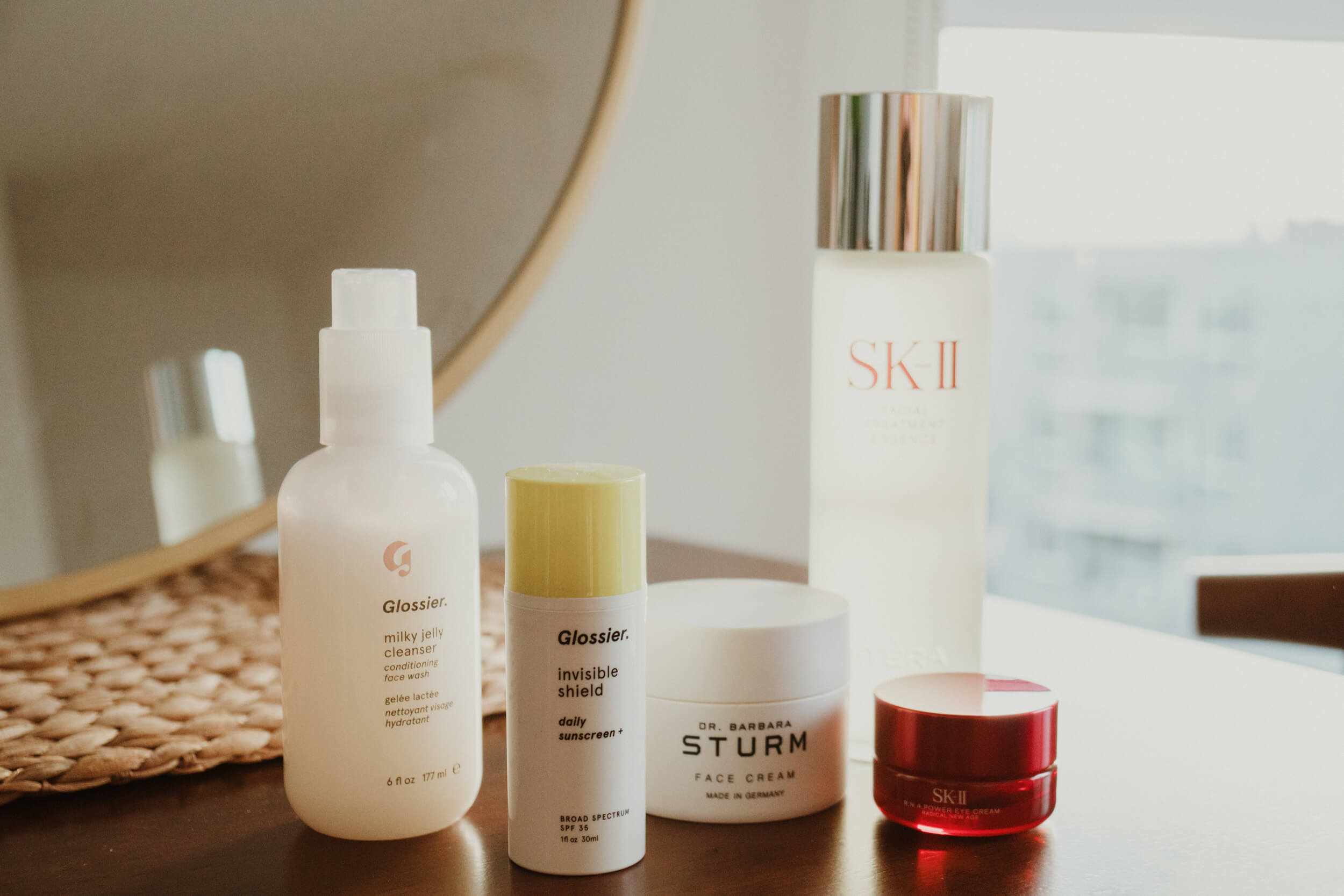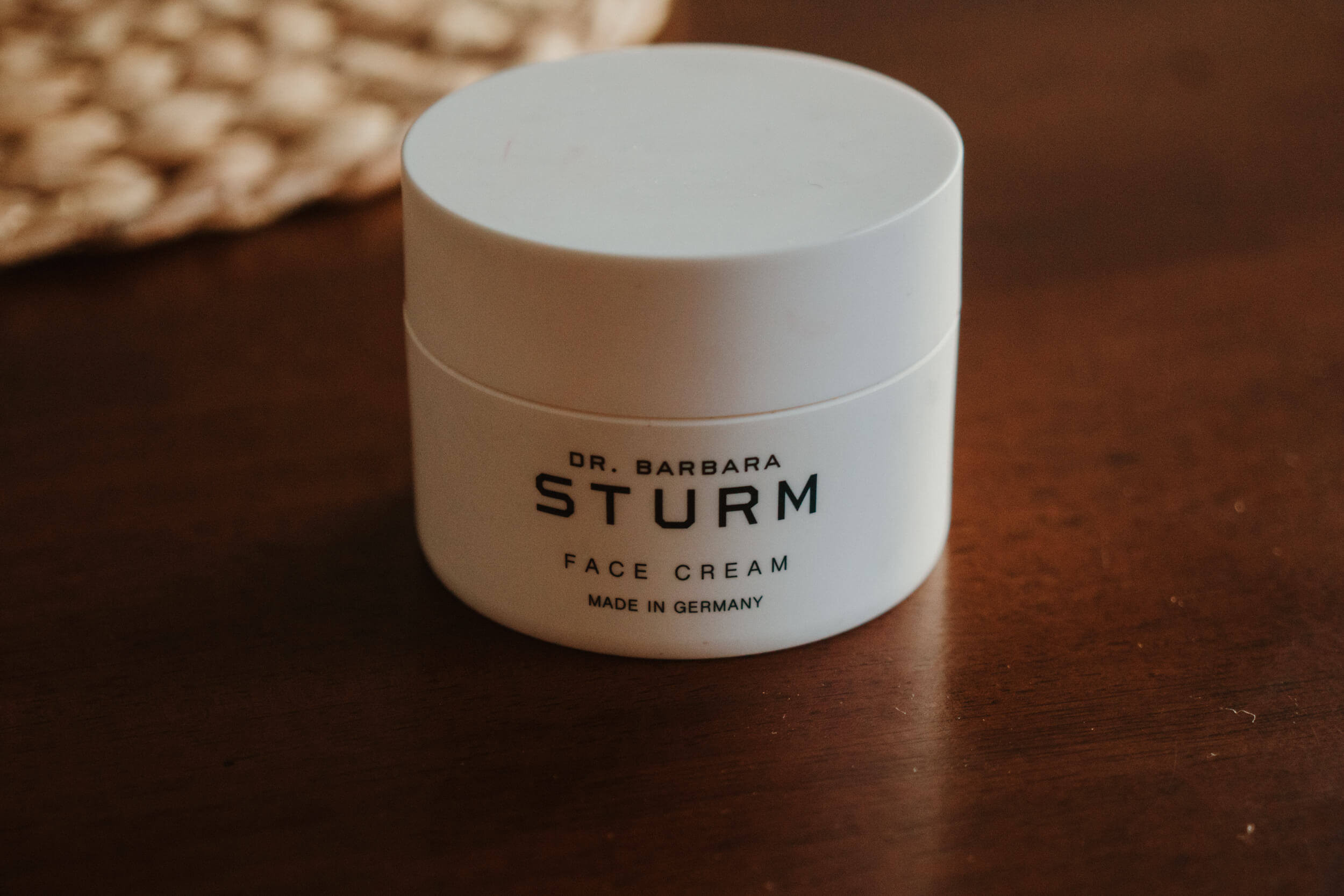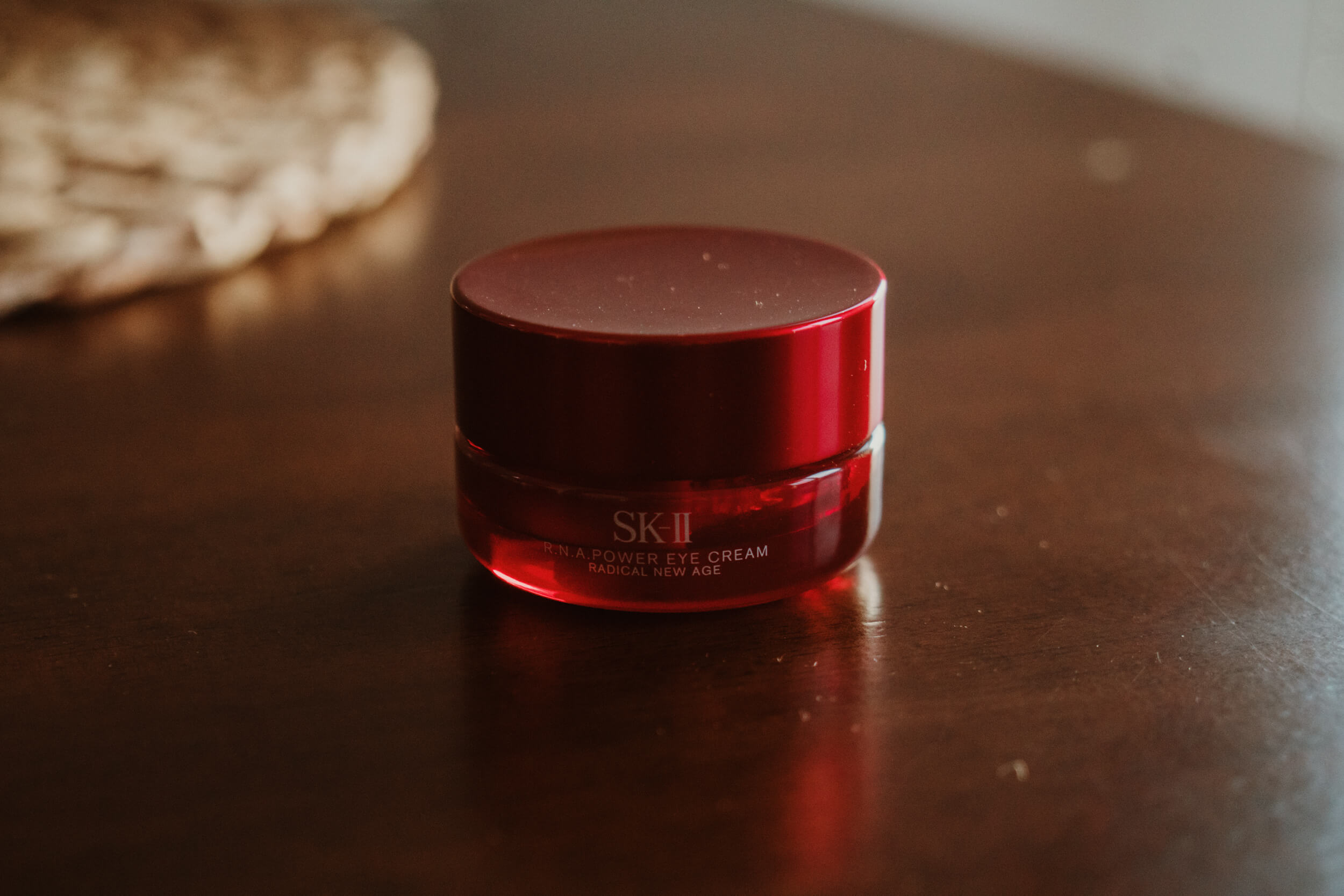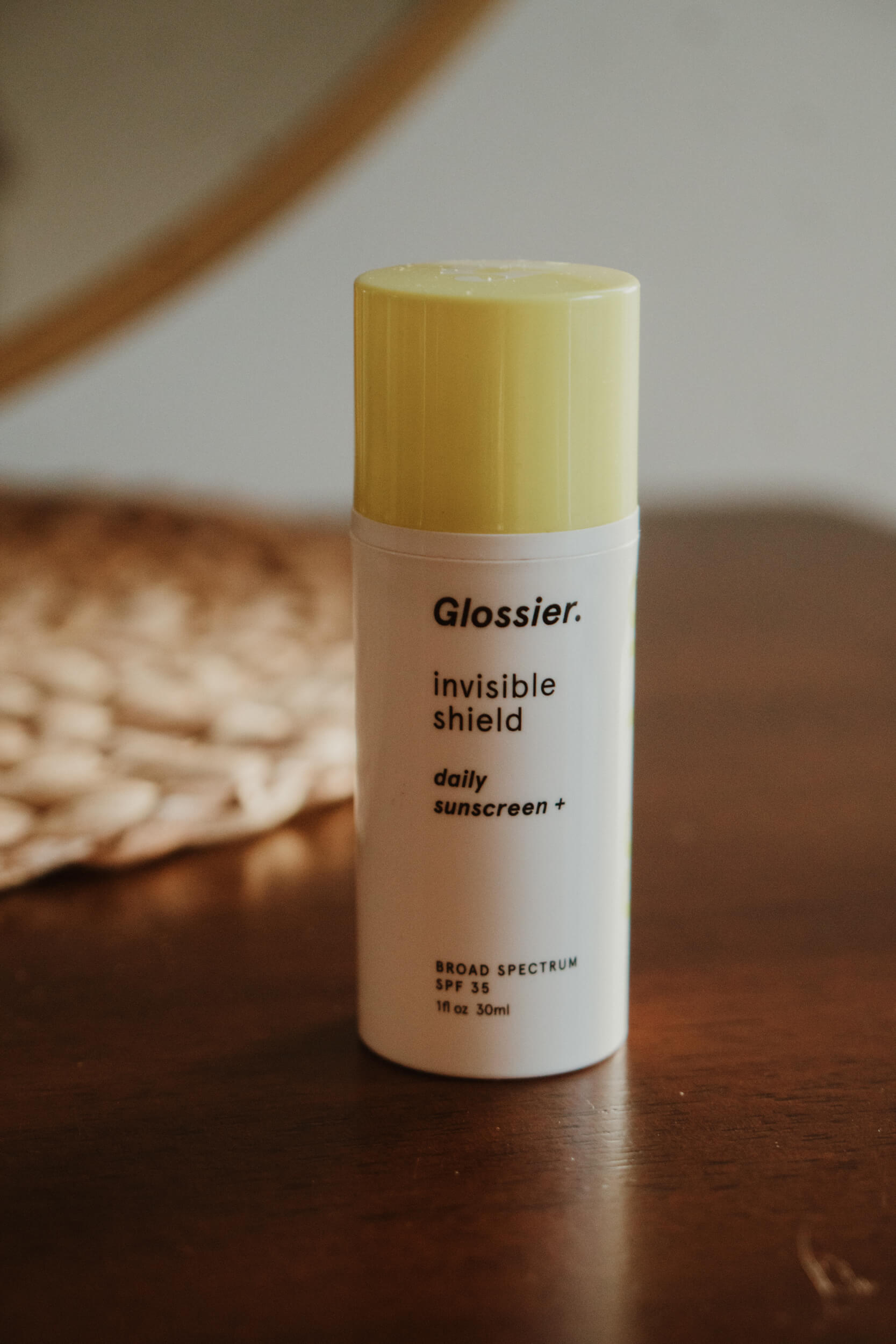 What's the bravest thing you have ever done?
I think maybe moving to LA by myself. It's not too far from Vancouver, just a two-and-a-half-hour flight from my home. But I think had I been a bit younger it would have been an easier move. I was so settled in Vancouver, I have all my friends and my family there so uprooting was quite difficult.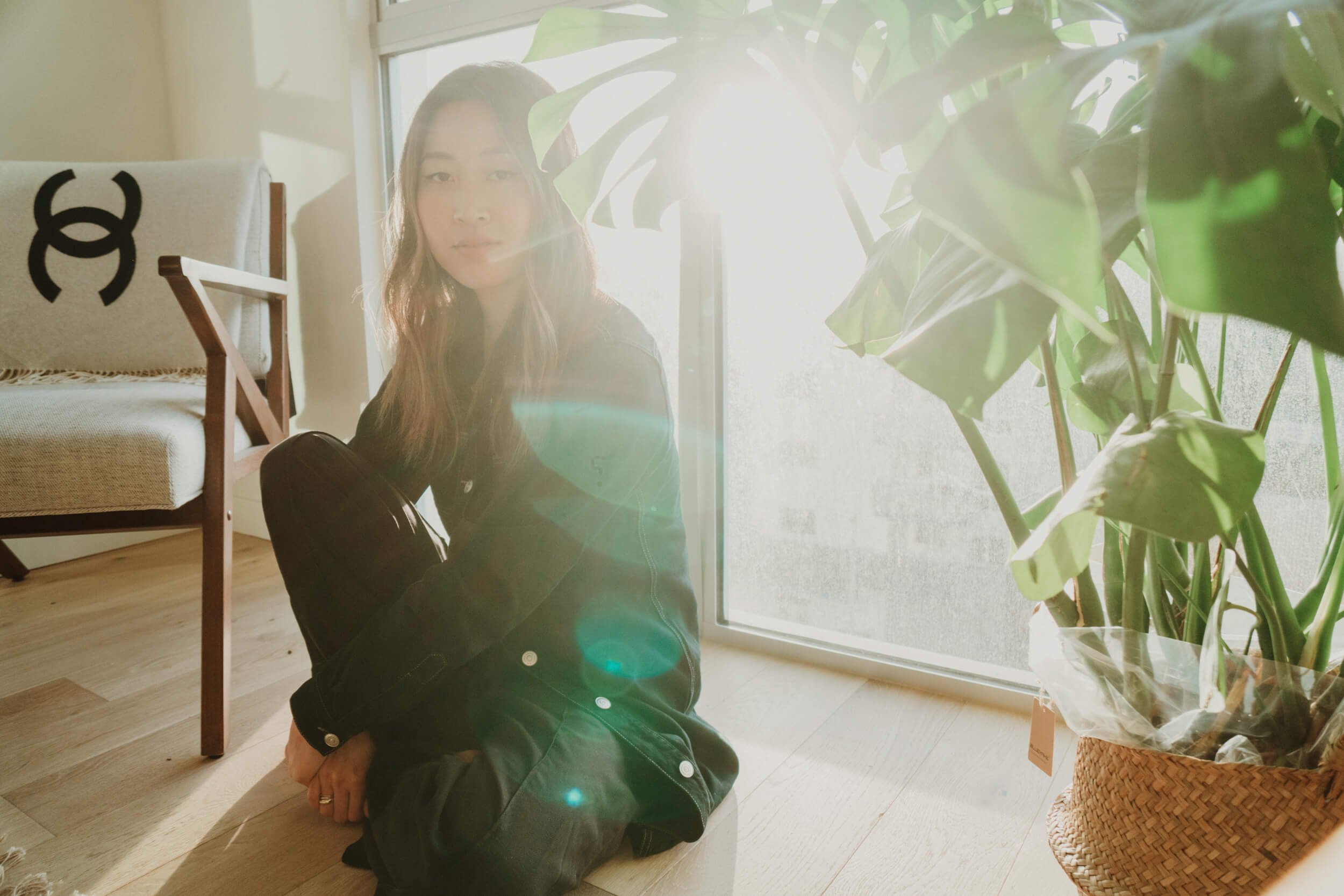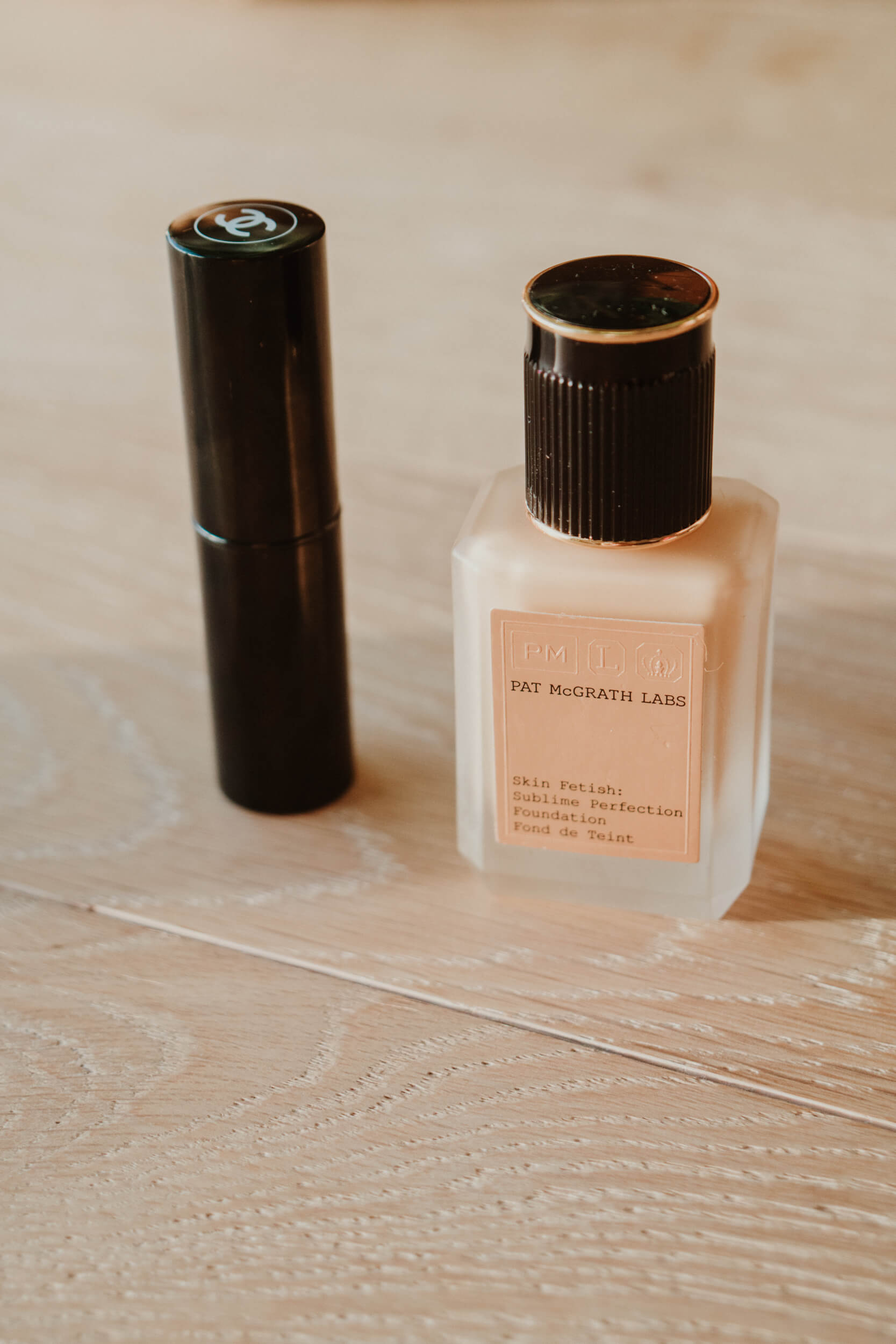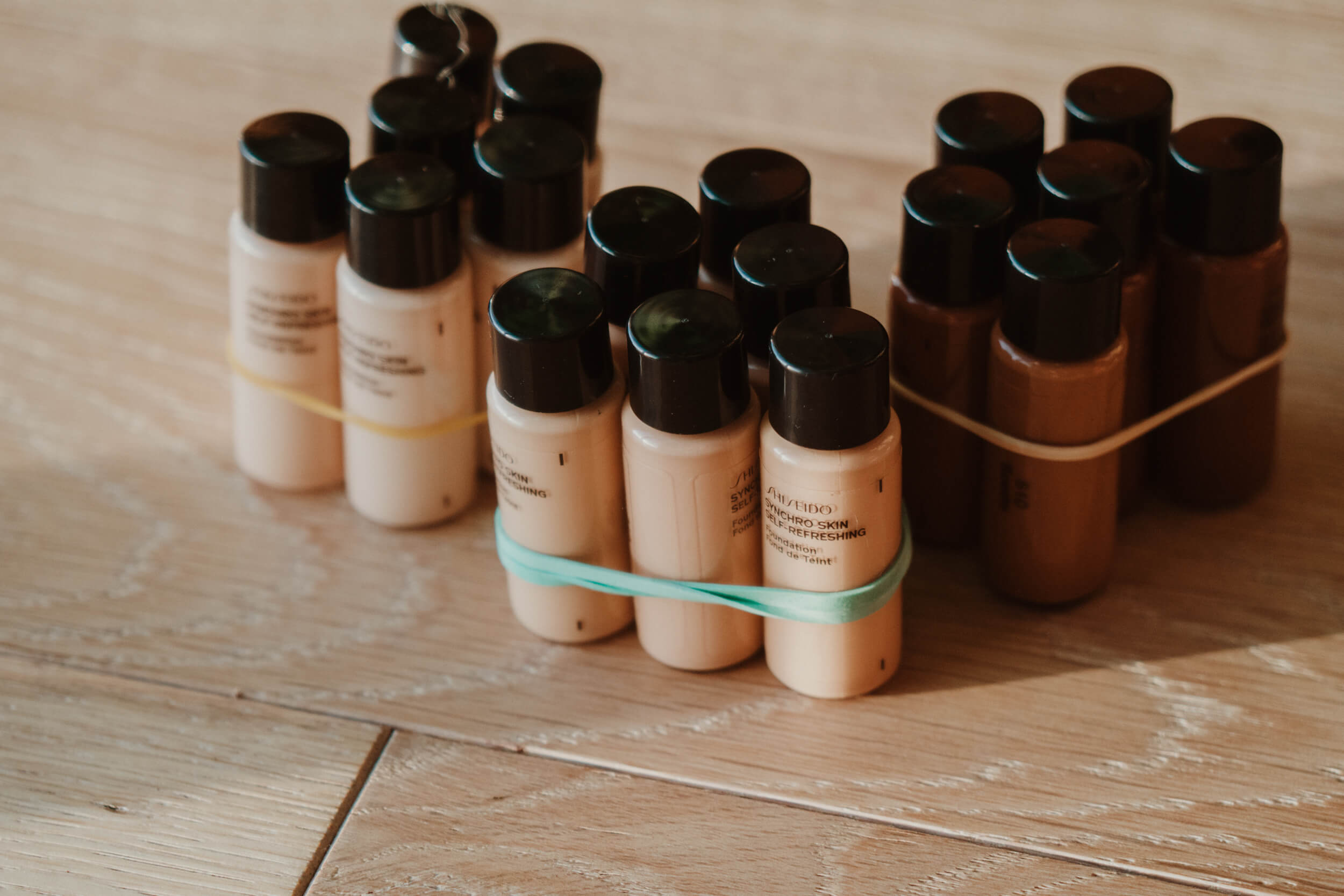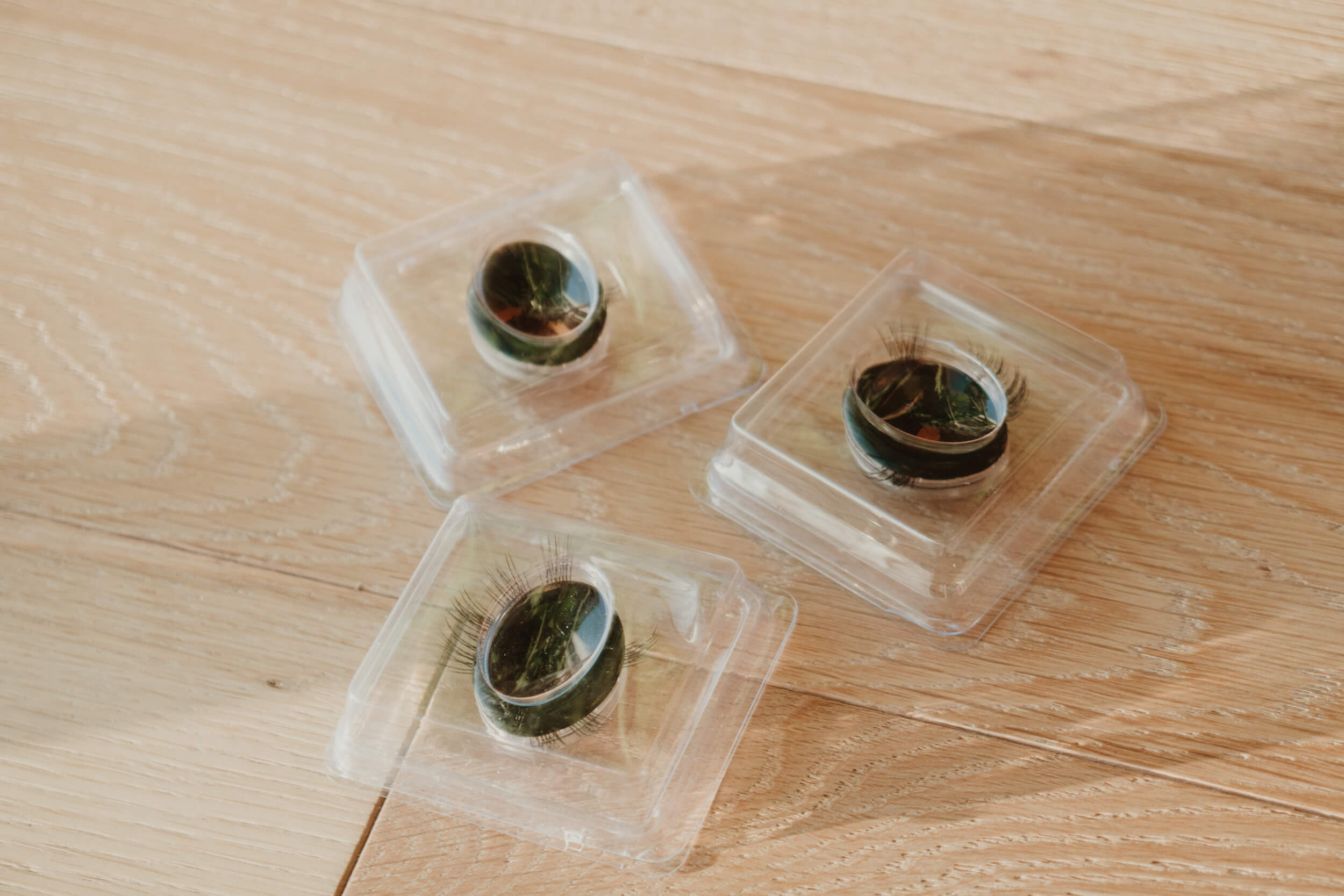 Have you ever had an epic beauty fail?
My eyebrows! That's an easy one. I used to have very full eyebrows, but I waxed them super thin when I was around 15 and because I kept doing it I think the follicles just gave up. I've tried everything to grow them back but it's deemed to be a lost cause.