Our interview with Dexter Darden: young actor, known for "Maze Runner" and "The Joyful Noise" and now presenting his new movie, "Burden", at the Sundance Film Festival 2018.
Talented, inspired and dedicated to Art in every of its form: Dexter Darden is not only an actor but also a model for Louis Vuitton, an award-winning singer and a dancer. He starred in Joyful Noise and Strawberry Summer, but is also known and loved for his role ad Frypan in the adventure movie "Maze Runner".
Now Dexter is part of the cast of Burden, an intense drama about the life of Mike Burden. Despite beginning as a dark hour for American History, Burden tells a story of redemption and forgiveness, showing how love and a Reverend with a kind soul can forgive and make reflect.
The movie is being presented at the Sundance Film Festival these days and here Dexter plays Reverend Kennedy's son, alongside Forest Whitaker, Garrett Hedlund, and Andrea Riseborough.
"Burden": How was being part of such project inspired by true events? What would you like for the audience to leave with after watching the film?
It was incredible!
Just being able to tell someone's story is incredible, especially one as pivotal as this. I just want everyone who's watching the film to understand the gravity and importance of abolishing hate. Racism is still very prevalent and it needs to be stopped.
How did you prepare to play Kelvin Kennedy? And how was acting together with the Academy Award winner Forest Whitaker?
Well, one of the pluses of playing someone who actually existed is really being able to study and research what he was going through at that time. So, I looked into the '90s and started studying the culture. I also wanted to portray what is like for him being a pastor's son, but also dealing with so much hate from the rest of the world!
And Forest Whitaker is just the epitome of a class act. Legendary talent and even more legendary of a person!
I got the chance to work with one of my idols and it just exceeded my expectations. I learned so much from him and I'm so grateful to have had the opportunity to learn from one of the masters.
Is there a particular director you look forward to working with?
There are so many who have inspired me to do what I do. I don't think there is just one… Maybe Steven Spielberg, Ryan Coogler, Alfonso Curaon, Guy Ritchie. Just to name a few!
Must have on set: A solid music playlist in my trailer to get me started for my day! Also, a DVD player.
I keep "Hey Arnold" on repeat in my trailer.
Superpower: Teleportation!
Epic fail on the Job: My cellphone going off mid Scene! That was so embarrassing.
Happy place: Either Jamaica or Disney World with a fast pass!
Favorite accent: English accent
Movie: then and now: My childhood favorite movie was surely the Lion King Favorite movie now, though, is Rush Hour! All-time favorite.
Favorite Word: "Interesting"
Who you'd rather be (as a character): I'd love to be Spider-Man!
Favorite Emoji: ?
Italian movie: I'm not really educated on my Italian films! Looking for recommendations!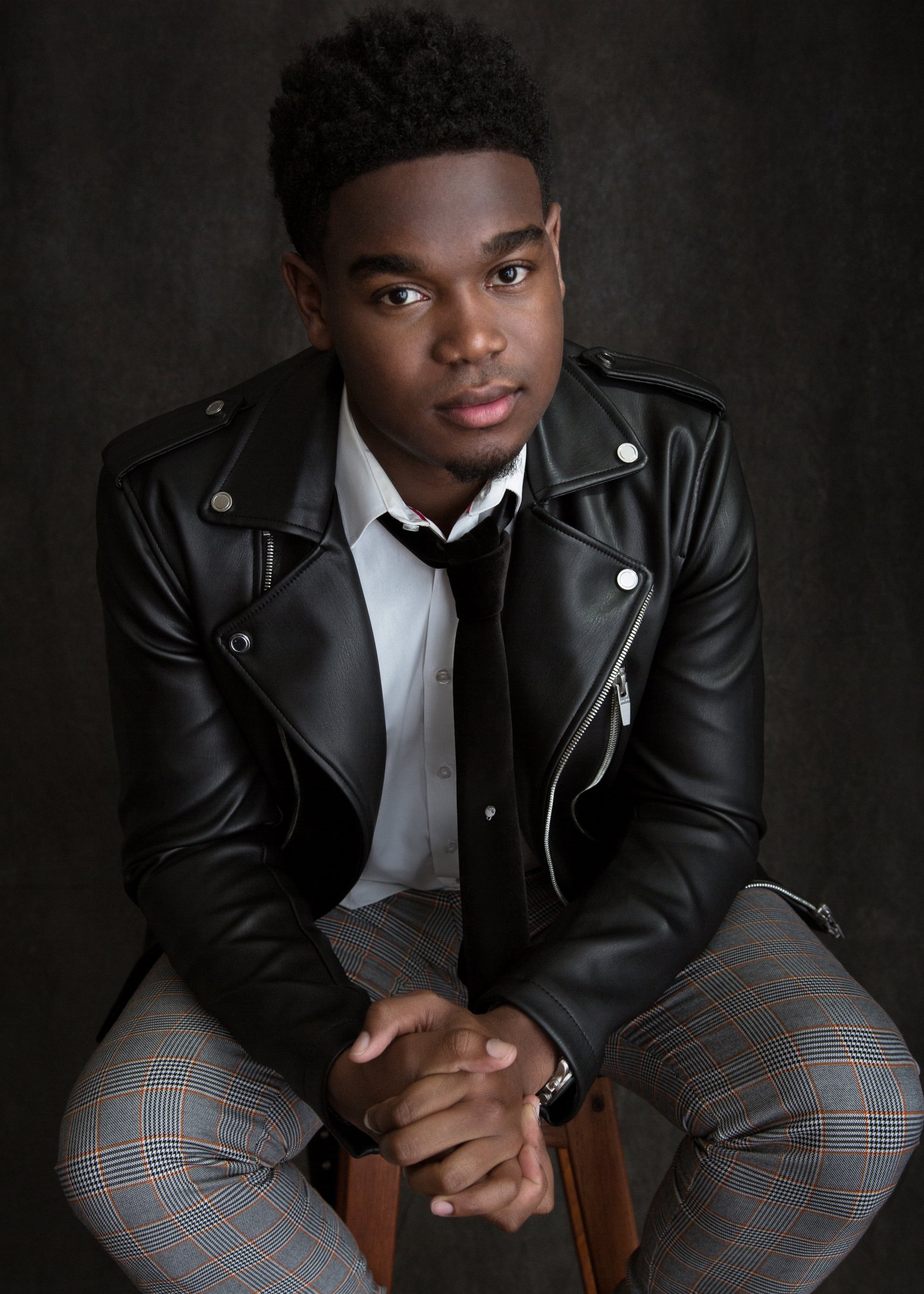 Favorite quote: "Excuses are the tools of the incompetence used to build Monuments of Nothingness"
The last series you binge-watched: I've recently watched all 8 Harry Potter films back to back!
What have you already crossed from your Bucket List: I was able to take my mom to Hawaii.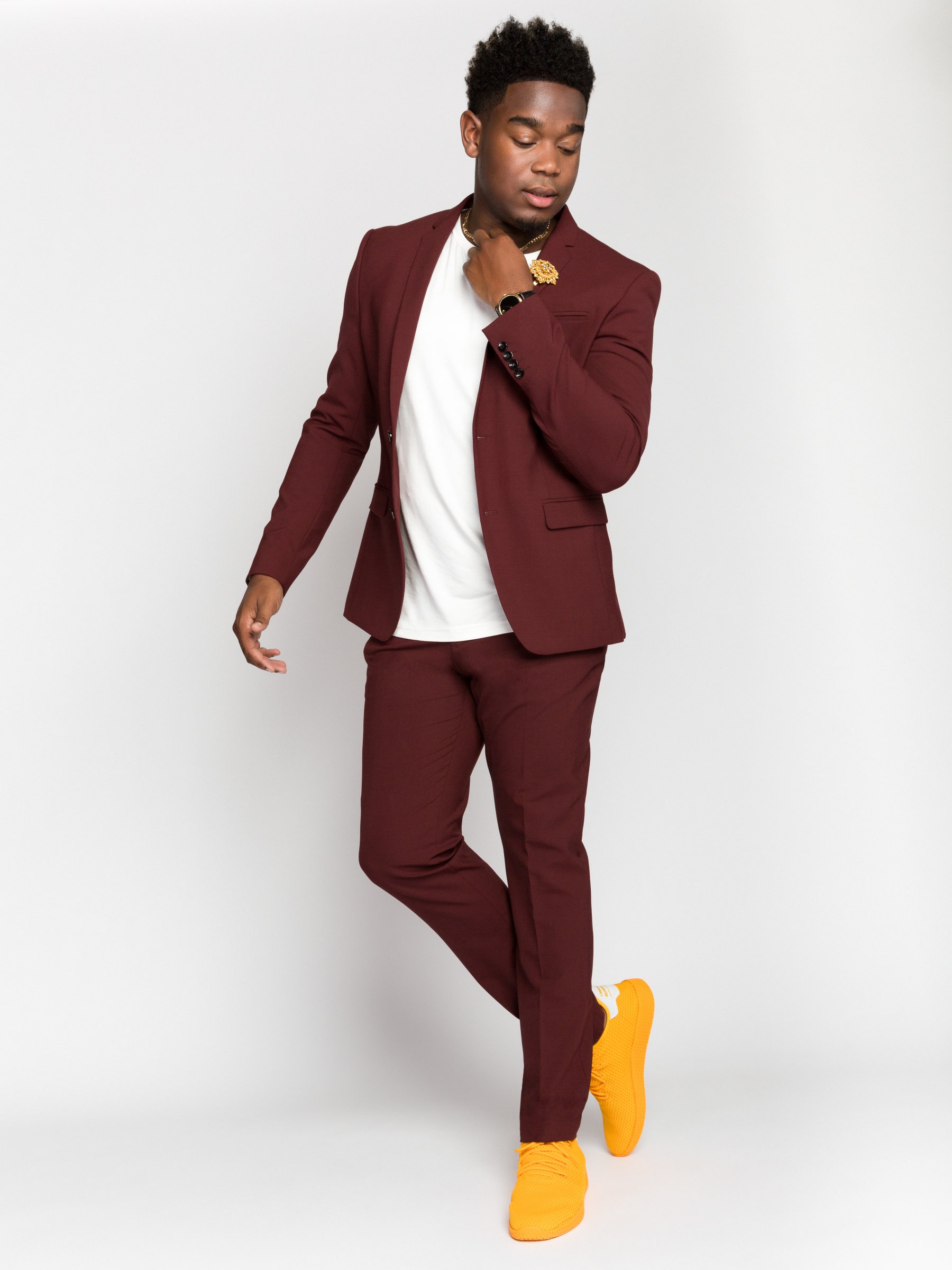 Dreamed a Dream… (your dream project/role): I really want to play Magic Johnson & Stevie Wonder!
The most beautiful thing while filming Burden: Just being able to see how major actors can eliminate their egos, and come together to tell a story. That will hopefully make a major impact!
Ops! Break Time
Sweets or Popcorn? That would be popcorn… EASY!
Since we are Italian… Hawaiian pizza, yay or nay? Nay for me!
Image Credits go to @Ted Sun