#GirlBoss
=
Fighting and working for a better world, to help others while helping yourself. Being a point, or better said, a voice of reference, while setting free your own creativity.
#GirlBoss
=
Christina Grasso
Christina is the genius mind behind the social content of Flesh Beauty but first and foremost she has a personal Instagram profile, The Pouf, with Inspo, ironic stories and posts of beautiful aesthetics that blend harmonically, expressing her incredible personality in a true and honest way.
We met Christina in New York to find out everything about her: from her skincare and makeup routine to what beauty means to her, to her project The Chain, a community to support all those struggling with eating disorders in the world of beauty, fashion and entertainment. A powerful initiative born out of Christina's personal experience, who chose to share her personal path to recovery, because, sometimes, we just need one voice to spark a chain reaction.
Because Christina has taught us that you just need a red lipstick and a mirror to say something important, to give voice, to talk about what seems uneasy, to say the truth without screaming, to try to reach as many people as possible while speaking of truth.
Because Christina has made us understand that being honest and eliminating taboos is something we all must do, for us, for everyone, for generations of men and women that are struggling with eating disorders of which sometimes we are ashamed to talk about.
Because Christina never misses a chance to tell us to grab a lipstick, find a surface that reflects and make sure that the next person who reads these words on the mirror can see them reflected also inside themselves.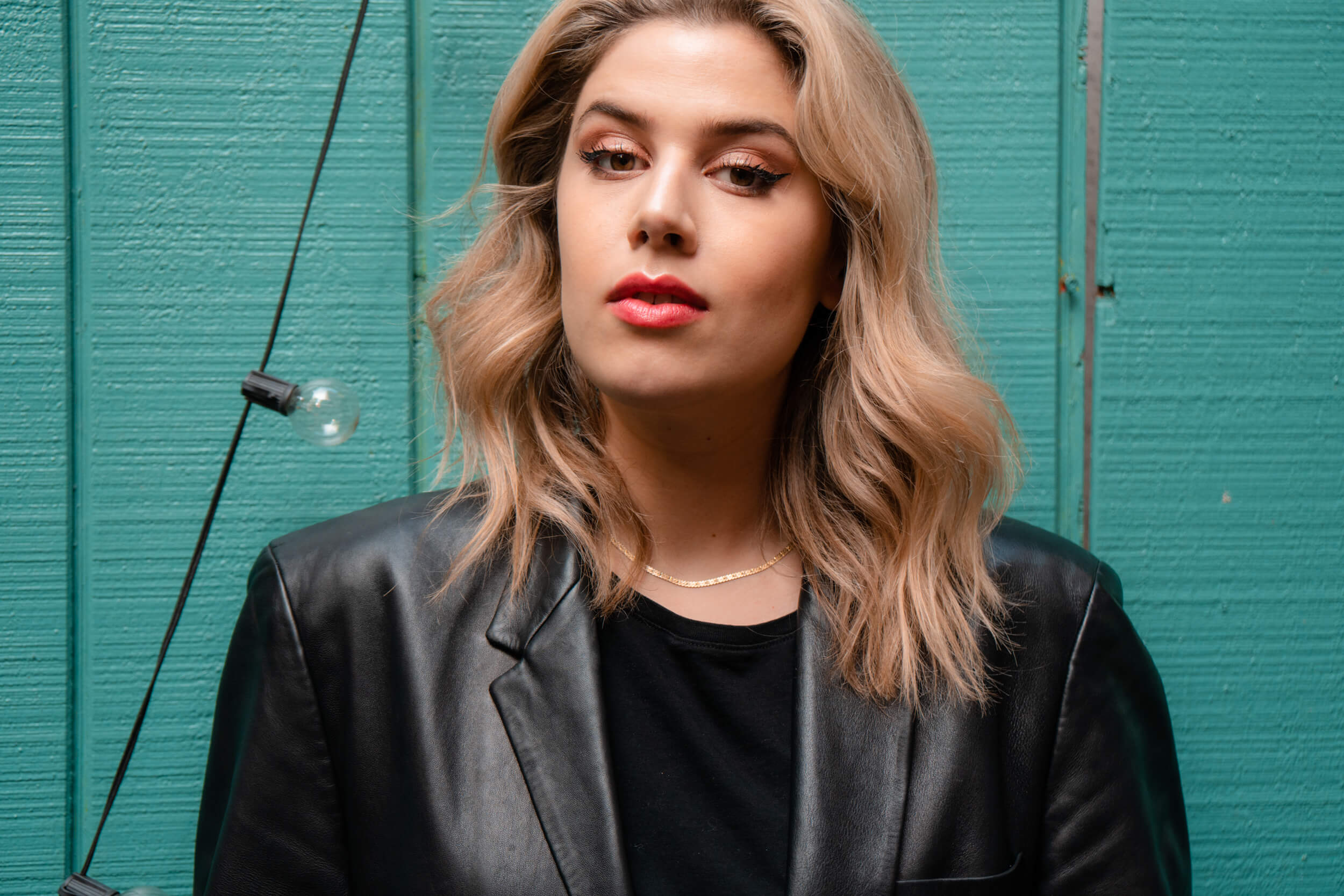 What is your earliest beauty memory?
My earliest beauty memory was probably when I was four years old and I got into my mum's beauty cabinet: I got hold of her blush and went all over my face with it and I walked out of her bathroom just looking very nonchalant even though I looked like a strawberry.
From that point on, I was very intrigued by everything that was in her makeup drawer: it all seemed so magical to me.
What's the first thing you do when you wake up and the last one when you go to bed?
I hate to say it, but probably looking at my phone! That's so bad and I'm trying to be more mindful of it.
But it is also a work for you, so…
It's hard to really, completely detach when so much of what I do is on my phone. I don't even look at the screen time because I think it's unfair: I don't use a computer that much; my phone is what I do most of my work on. So, I'm not sitting there mindlessly scrolling.
I do have a morning routine, but the first thing that I do is check my text, emails, etc.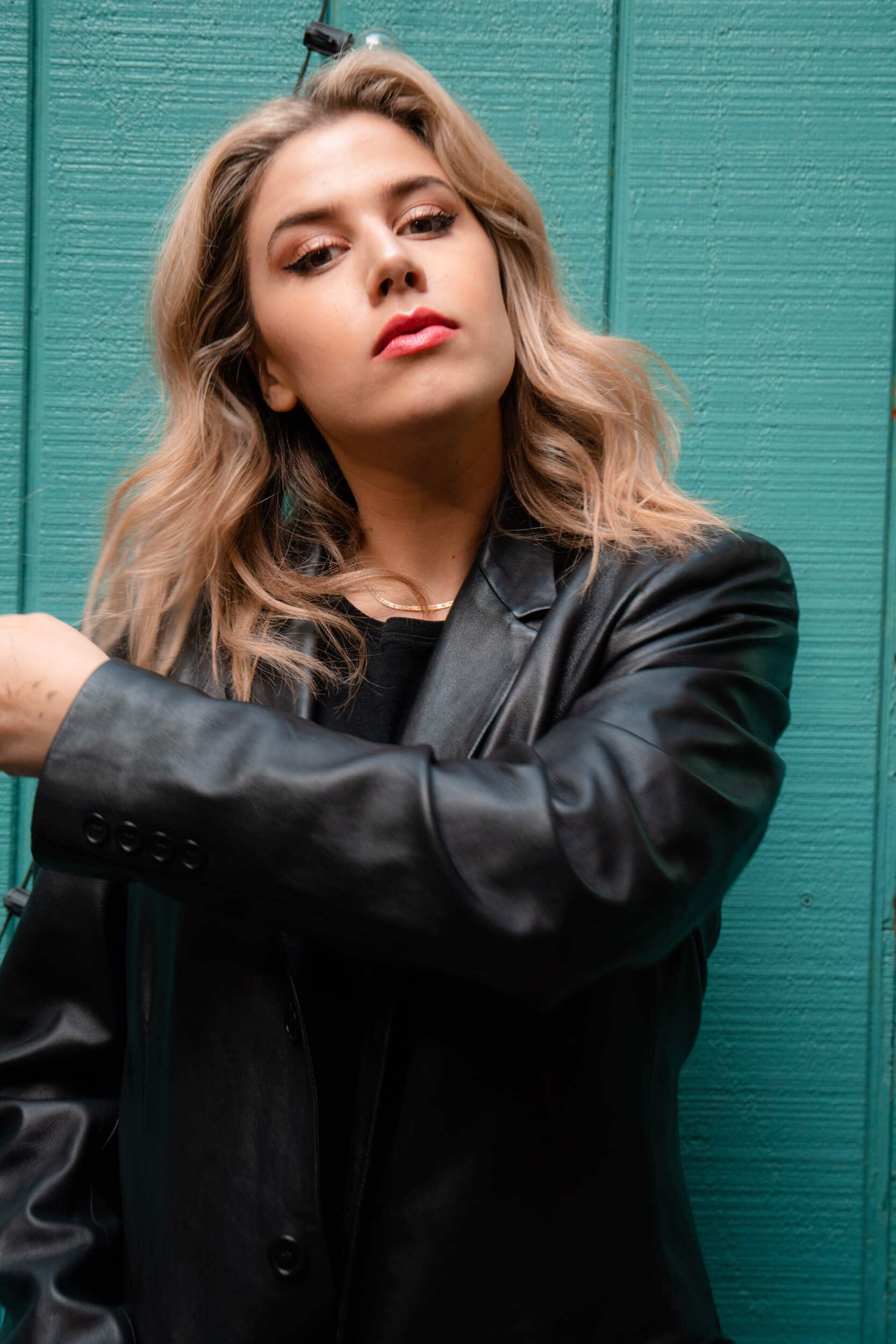 Has working with Flesh Beauty's Social Media changed your way of seeing beauty?
I think that more than the brand, working for Linda Wells has been very transformative, seeing things from her point of view: she views beauty as a powerful tool more than anything else, it's not meant to be a mask or a costume. Certainly, if that's what a person chooses to do with their makeup that's up to them, but I feel like she allowed me to see that there's so much psychology behind beauty, which is interesting. It really is such a deep topic that every woman and maybe even men, even though I can't speak for them, can relate to. But it's definitely a pinpoint, especially in today's society, and I find it very interesting that it goes so much further than a product.
I think you always make a point with social media that it's not only about the product, but it's about a lot of things. I think you did a great job with their social media, and also the brand. We don't have it in Italy, of course…
Yeah, we're working on it. [laughs]
Thank you, we need it [laughs]!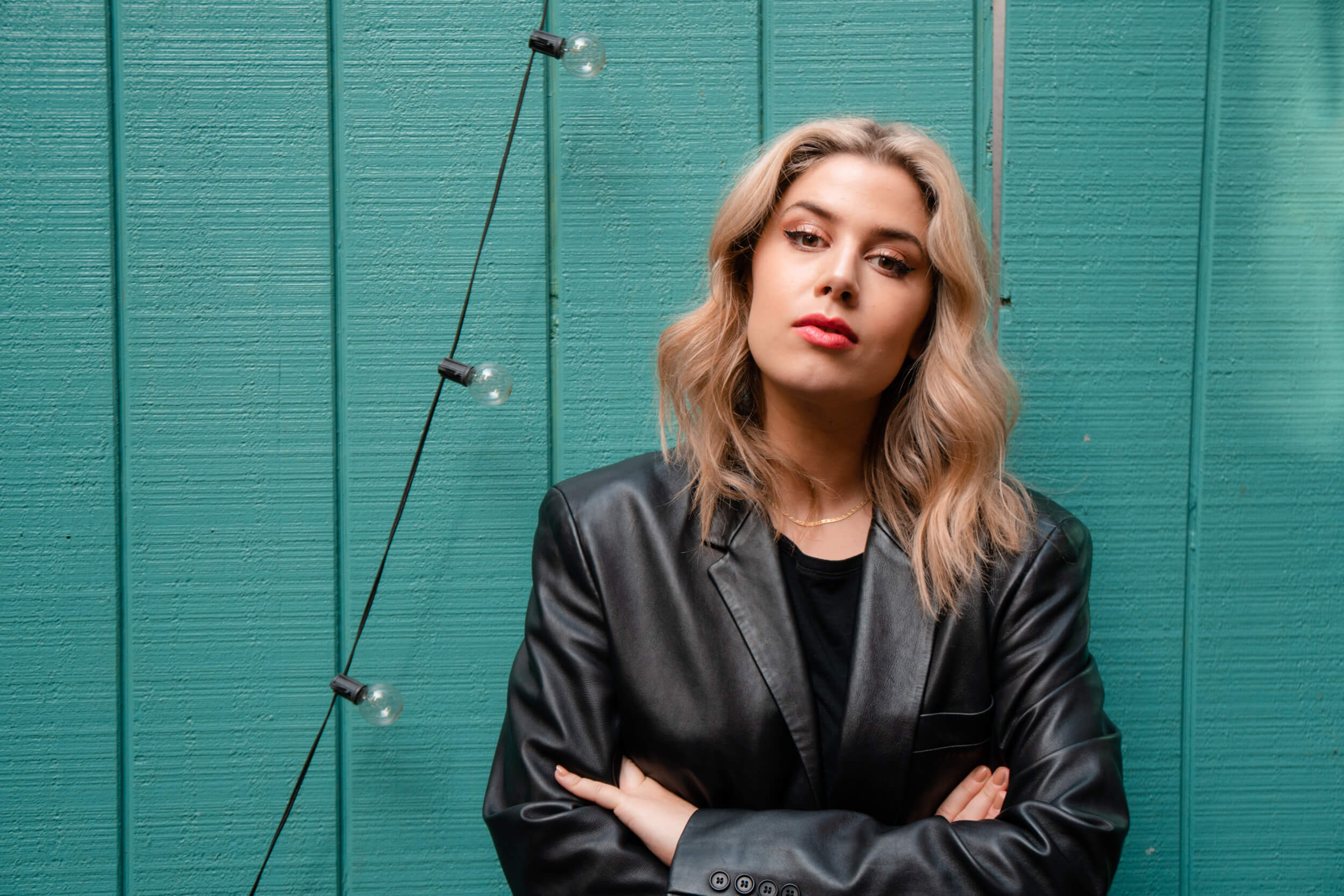 "There's so much psychology behind beauty…"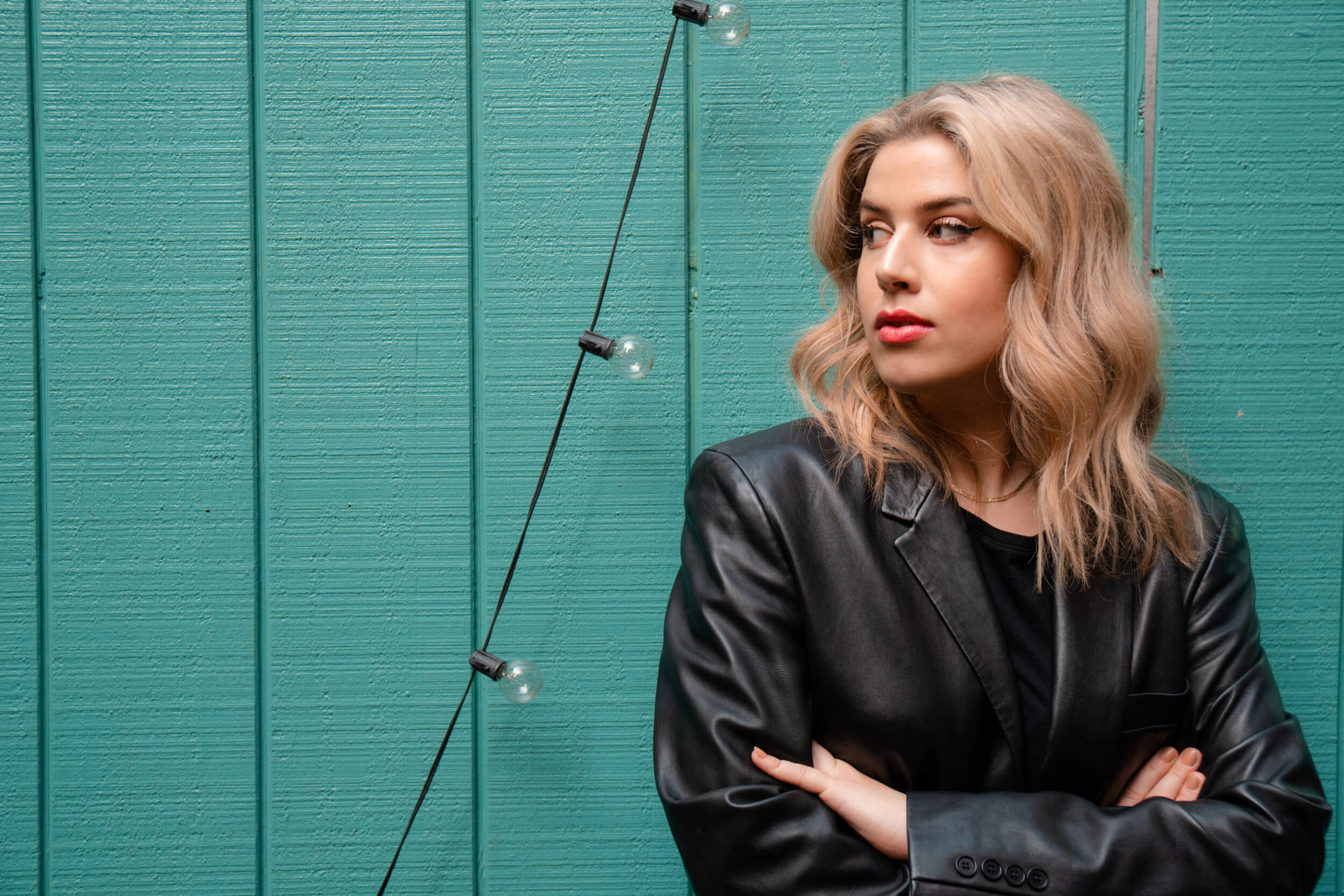 What's your current skincare routine? 
In the morning I usually do a cleanser, a toner, one or two serums, moisturizer, SPF and primer. Then in the evening, I do cleanser, toner, serums, moisturizer oil. Then a couple of times a week I'd do an exfoliant, it's usually an acid one. I'm also big on masks and depending on what I feel that my skin needs it will be a purifying or a moisturizing mask. 
Do you search for certain ingredients when you buy your skincare products?
I'm not super tied to being totally clean with beauty products, I'm more concerned with efficiency. I'm big on hyaluronic acid or products with the AHA and the BHA; retinol, too. SPF is also very important, I try to do SPF 50 at least on my face every day. But I think that as a culture we are becoming more conscious of what is in our products and how that impacts the environment and our health.
What's your favorite facial?
I have to say that the best facial I've ever had is at this little boutique on the Upper East Side called Knockout Beauty, it was started by this woman named Cayli Cavaco; and there is this beautiful curation of products and, in the back, they have one facial chair and it's one hour and a half facial. They put this thick algae mask on, so it looks like you're a serial killer and also like you can't breathe (but you can!) because it's this thick thing that molds to your face. I had a facial there twice and it's really good. I had a facial there twice and it's really good.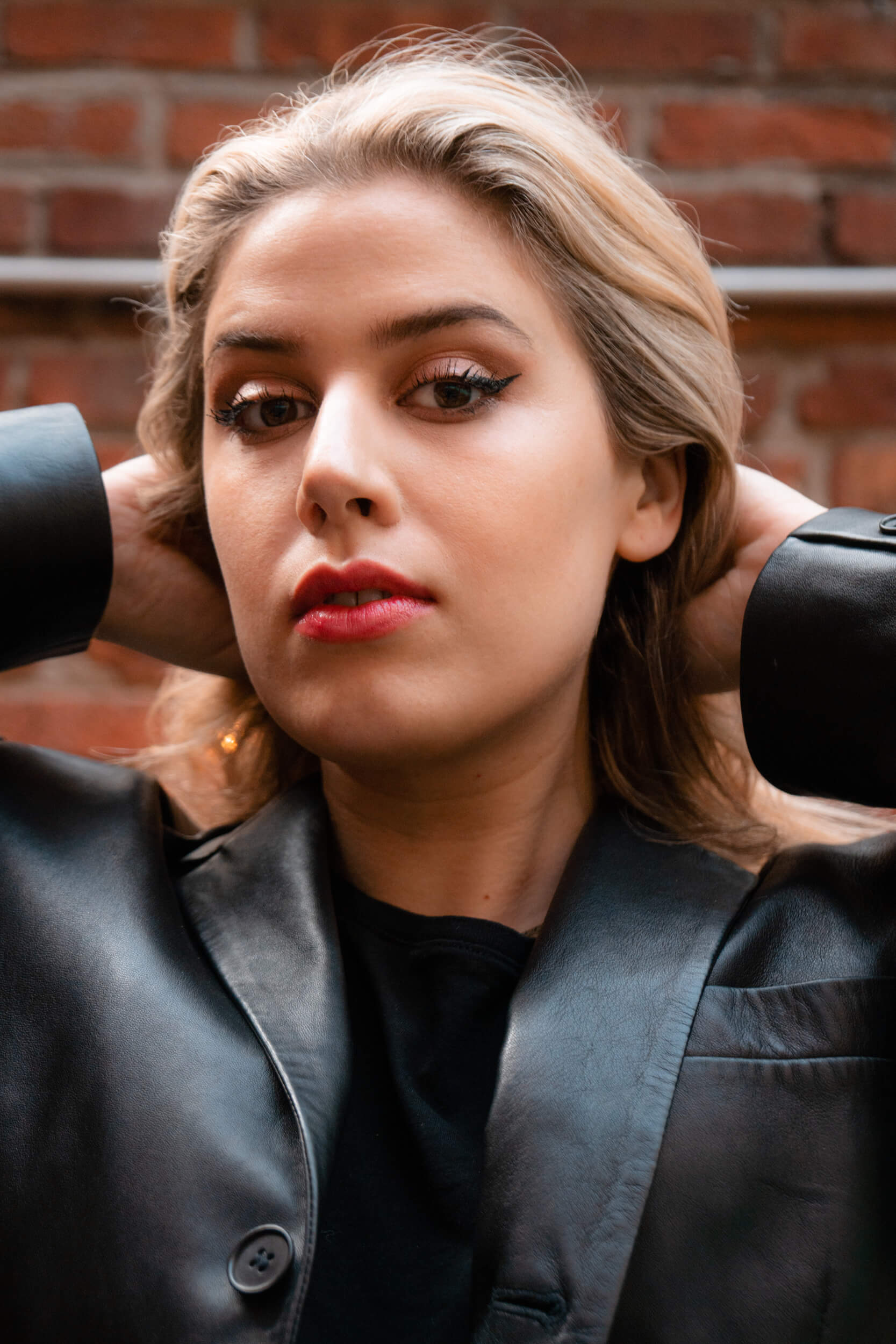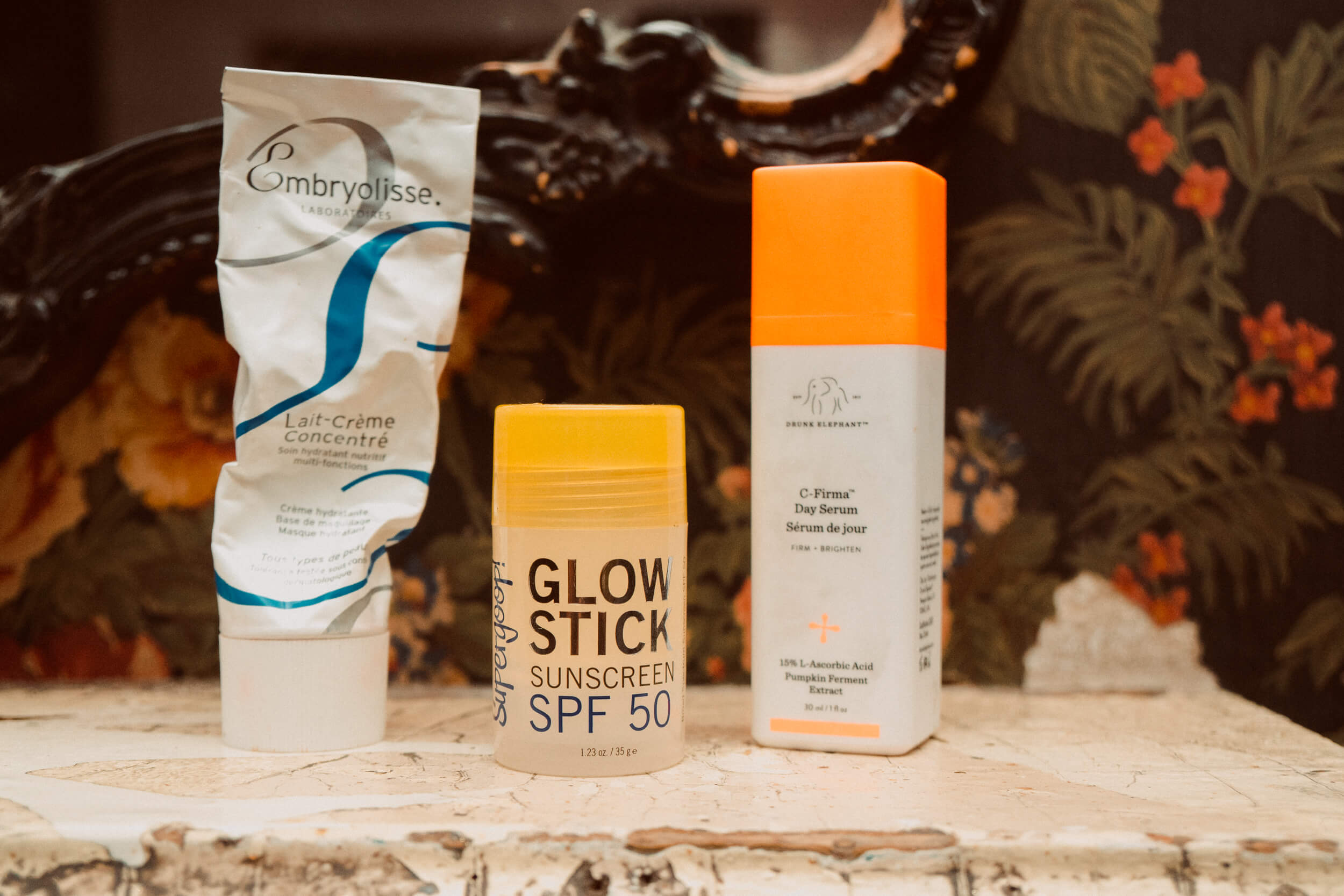 "I'm big on hyaluronic acid or products with the AHA and the BHA; retinol, too. SPF is also very important."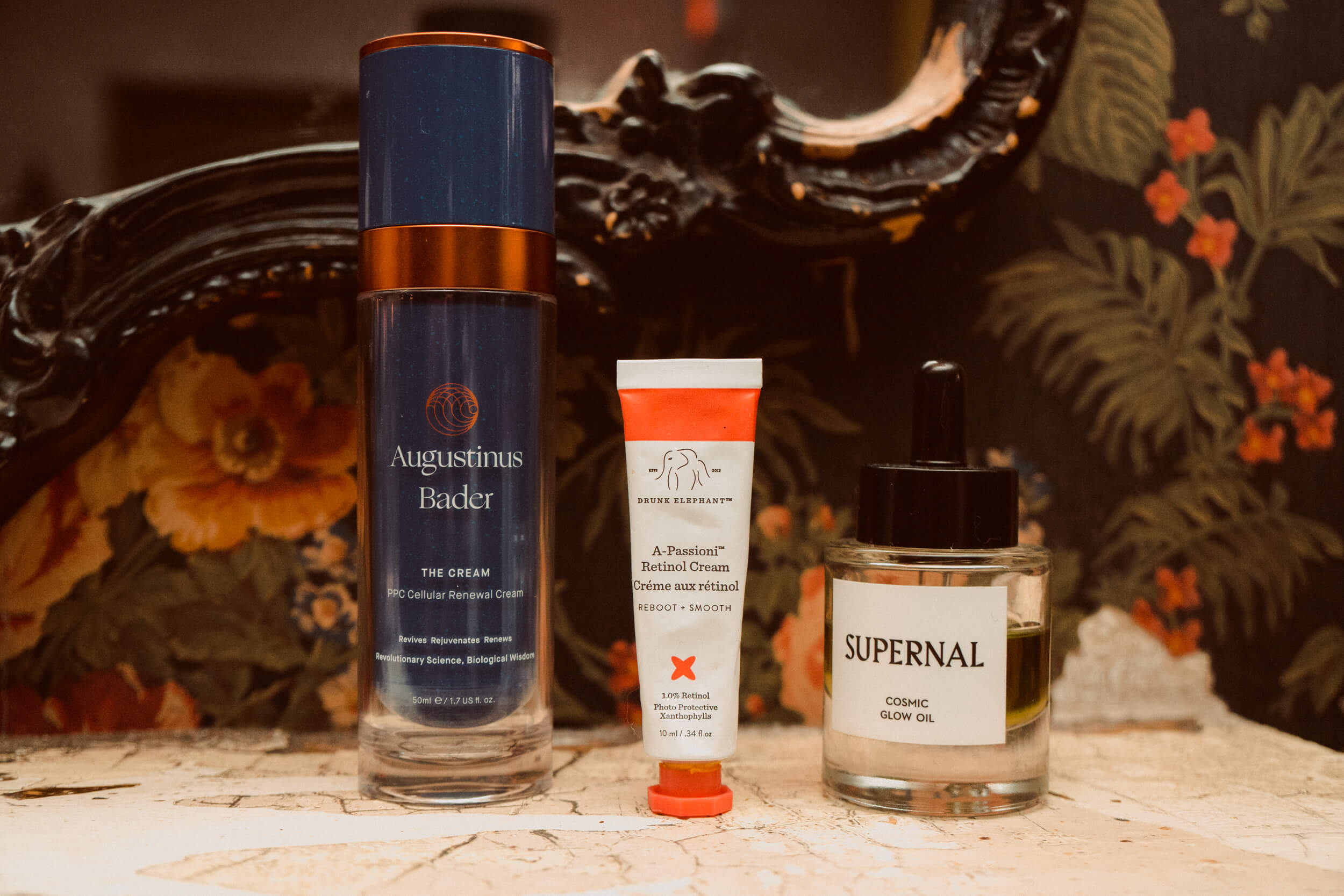 Working in beauty, are there any secrets you've learned over the years that you can spill out to us?
I'm not a huge believer in eye creams, I feel they are a little bit of a scam, that's why I use regular moisturizer. I think it's just an expensive moisturizer that's supposed to target your under-eye, but I've never experienced any difference.
Another one is this, to do a winged liner is pretty hard, but there is a scotch tape trick if you like: you line up the tape on the outer corner of the eye and it makes a straight line. I don't do it anymore; it was more kind of training wheels and it was quite helpful at first.
What does it mean for you to feel comfortable in your own skin?
I think it's mainly being around people that I love and feeling content in who I am as a person and my character, knowing that I'm a kind person and I'm leaving someone better than I found them. 
For a lot of people who struggle with their appearance and their body's images, it's not really about the appearance: it comes from some sort of unrest within. I found that to be true for myself. It can make you feel so much better to do something good for someone else because it takes the focus off you. Then you feel better for having done something for someone else, maybe improved their day.
"It can make you feel so much better to do something good for someone else because it takes the focus off you."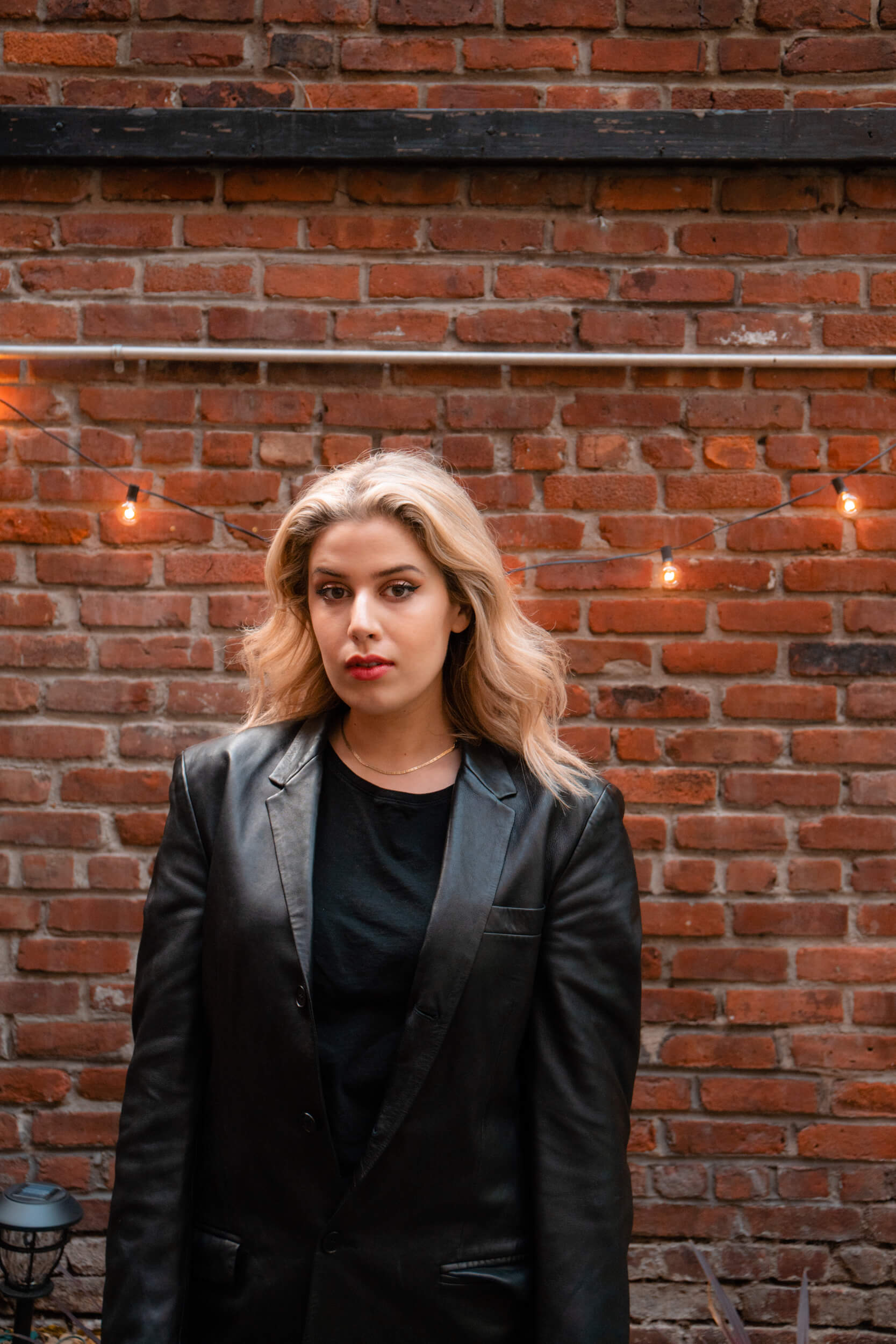 You also have another project, The Chain! Can you tell us something about it?
I met my co-founder Ruthie Friedlander a couple of years ago when we were both in recovery from anorexia. Any experience I've had of treatment in a group setting, it's been difficult to speak to the experience of recovering while in a really image-focused field and there are specific triggers that are associated with that, that are not easy to relate to if you haven't experienced it. 
So, we wanted to create a community of women who were kind of going through the same thing because it's such an issue in the fashion industry and still has yet to be addressed in any sort of productive way. This is kind of our way of helping other people through the process, and at the same time helping ourselves because we're still kind of navigating recovery.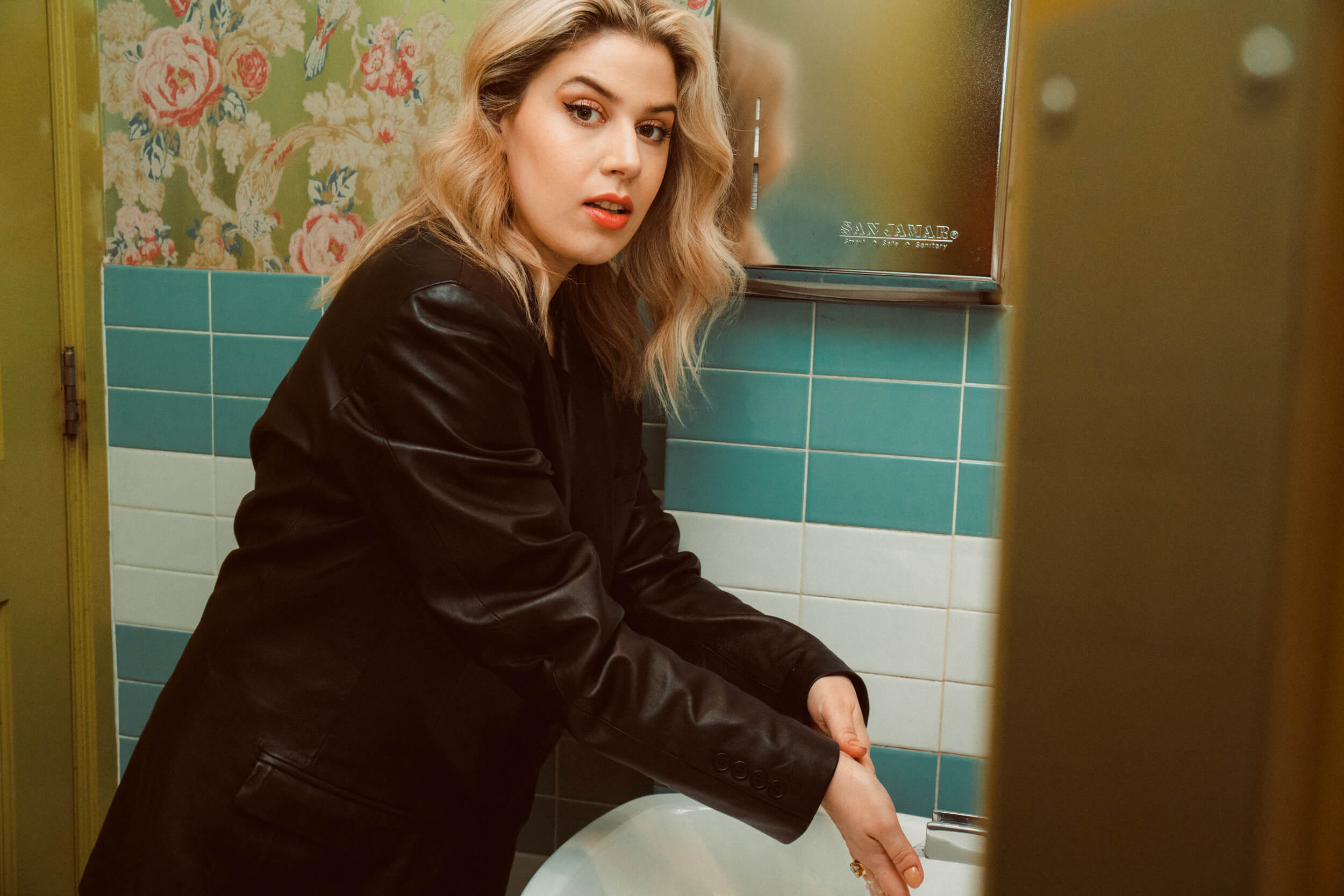 It has given us such a sense of purpose because there isn't anything else like what we're doing, and we've become a resource for people in the industry and that's very empowering.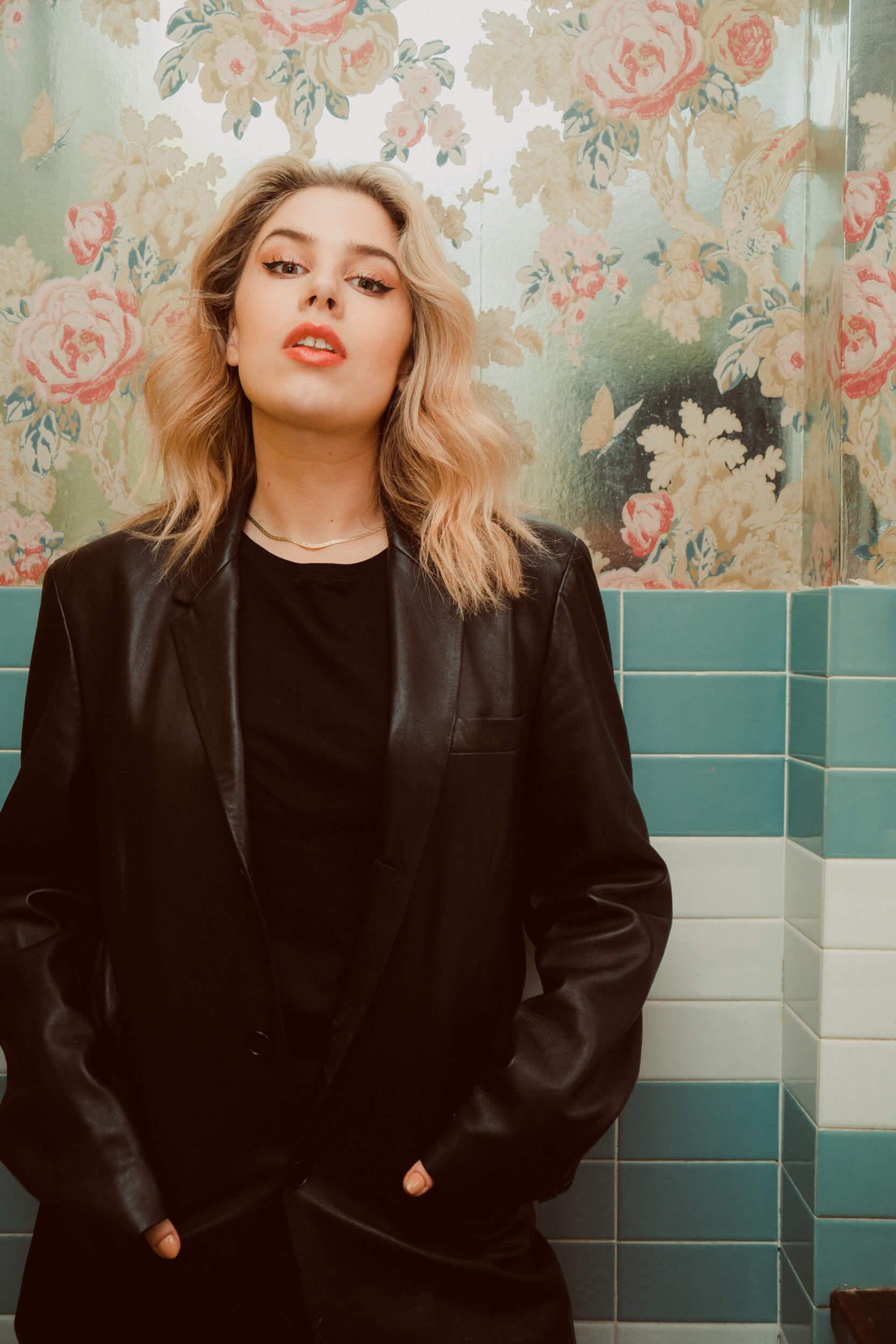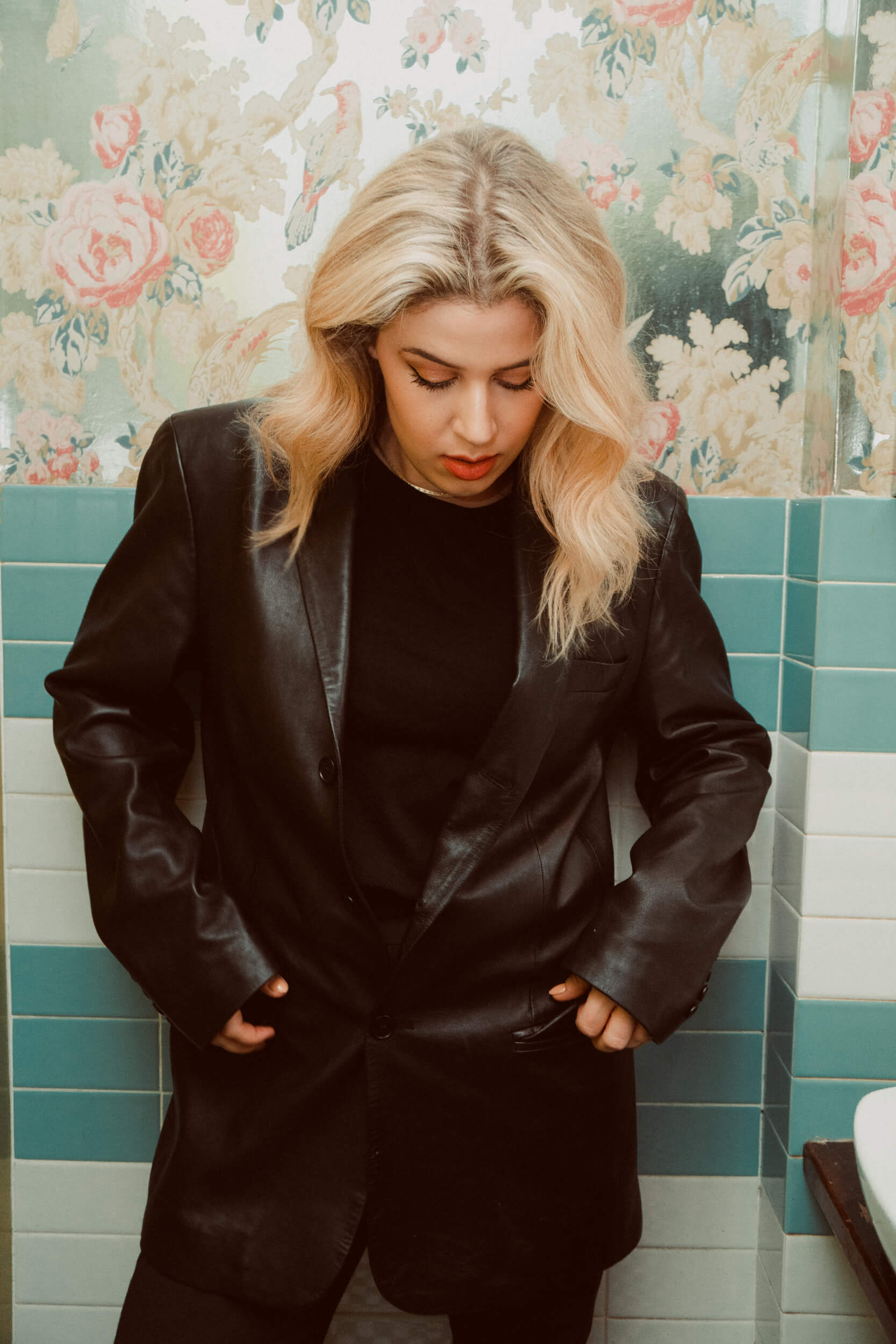 Is there something you would like to see more and more in the beauty industry?
The beauty industry has kind of opened up recently in terms of inclusivity and diversity, but my concern is that people are capitalizing on a "trend:" body size, race, gender, that it's not a trend. And I think it's important that those of us who have the power to keep uplifting those populations continue to do that because that's how people can see themselves in other people and that's really impactful. Especially younger generations who are growing up: I think if I, as a younger person, had grown up seeing myself in someone in a position of power or just in a campaign, that would have been so eye-opening and positive. So, I think that makes a huge difference, and I just want to do what I can to see that it upholds.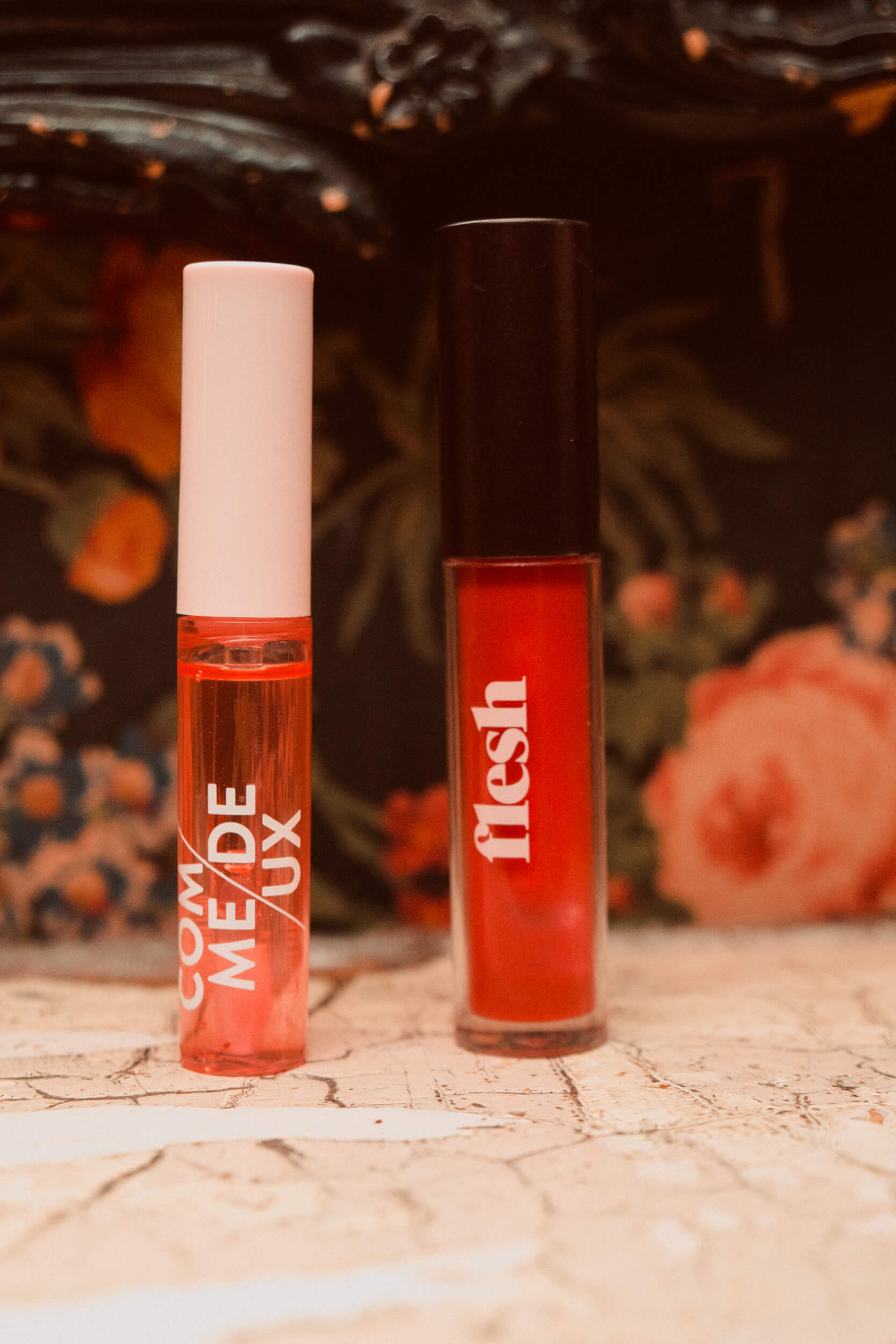 "The beauty industry has kind of opened up recently in terms of inclusivity and diversity, but my concern is that people are capitalizing on a 'trend'."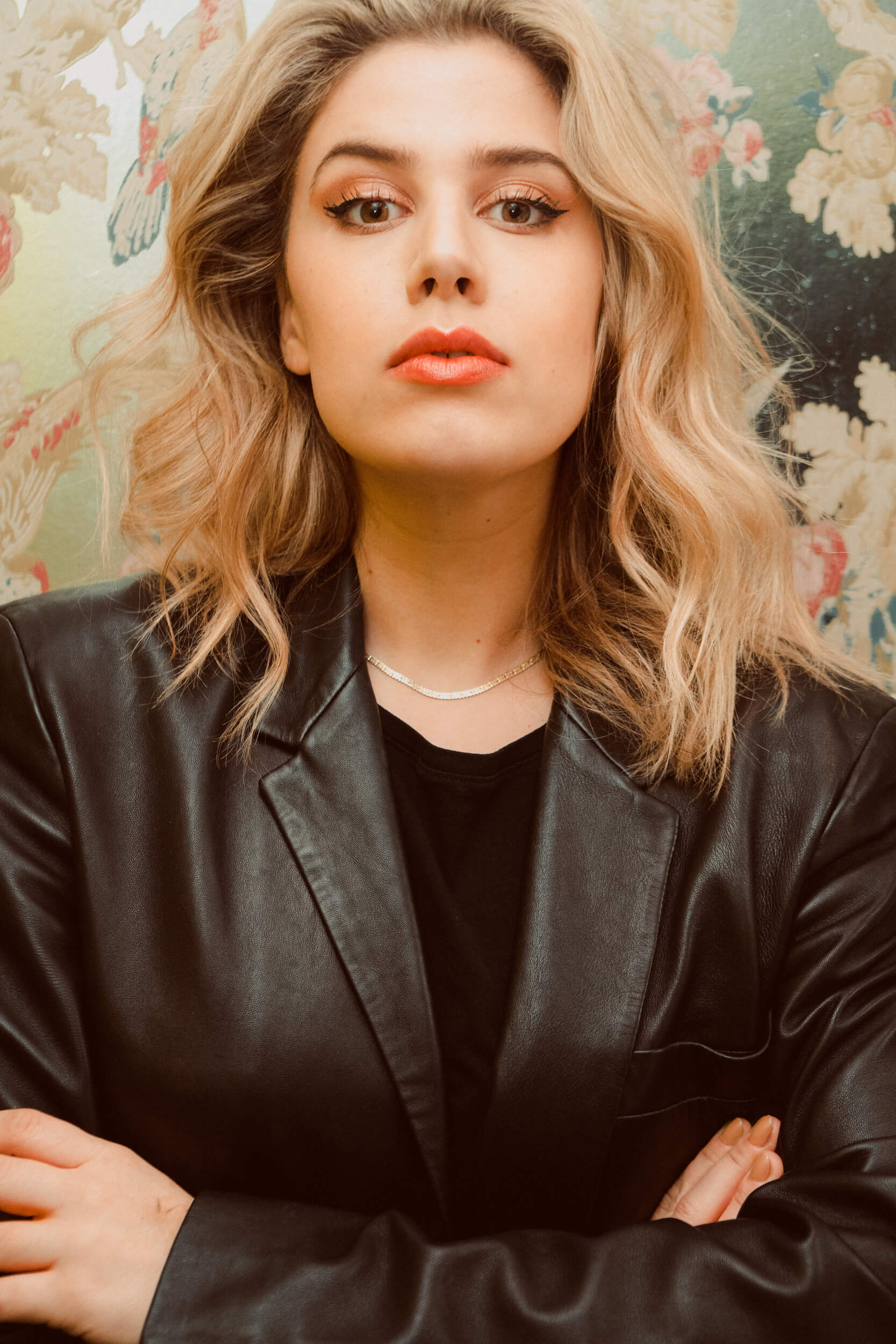 What's your go-to makeup look?
I usually do a little winged liner and maybe an orange-y lip. Clean, dewy skin, and a feathery brow. That's kind of my look.
Bath or shower?
I struggle with baths. I know I seem to take a lot of them, but they're so messy. I don't enjoy them as much as I used to, I feel like a shower is just so much more efficient. Every once in a while, I like a bath but, in general, I take showers.
What makes you laugh?
Inappropriate memes. That's the main one that makes me laugh every day, probably about things I shouldn't laugh about, but that's ok.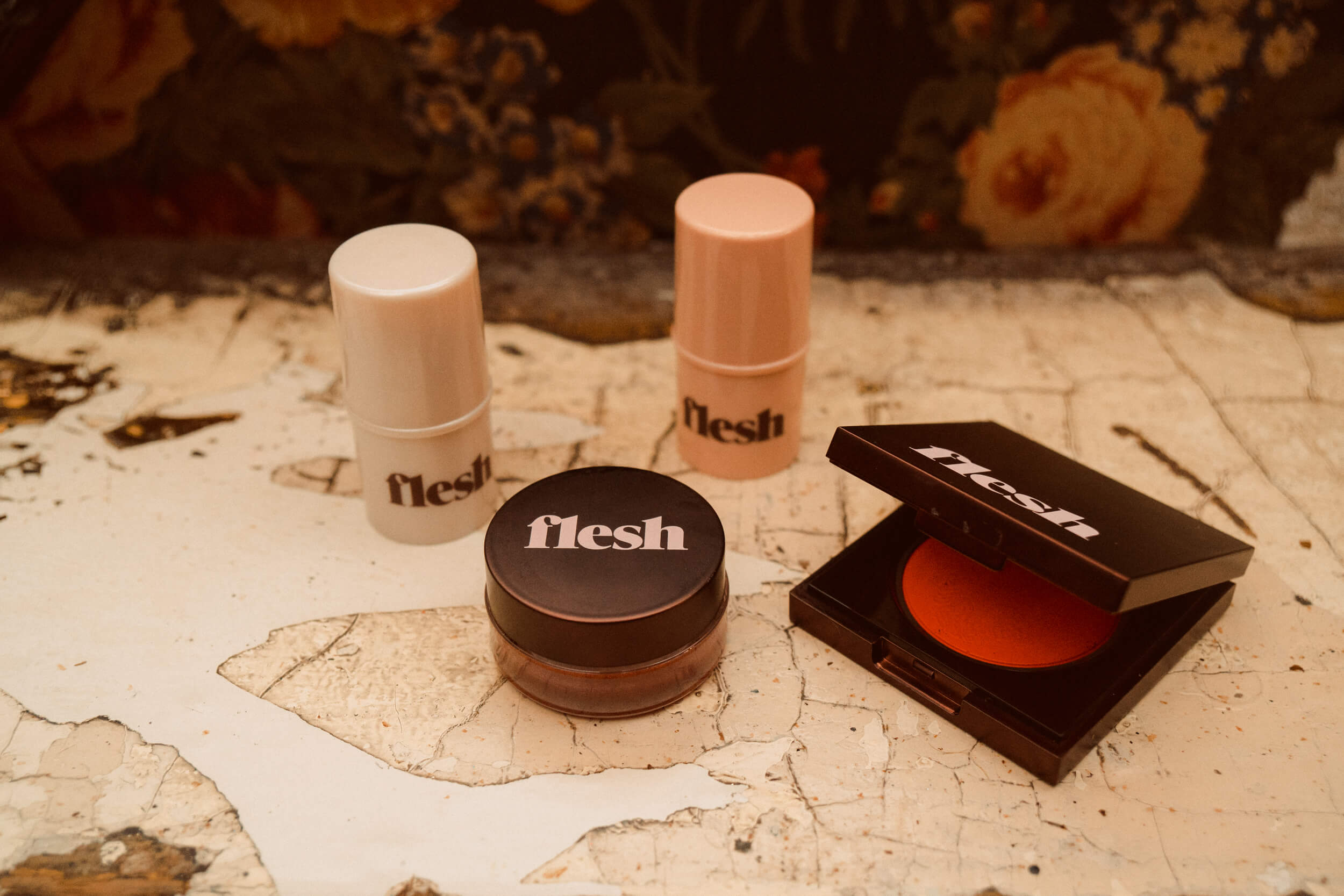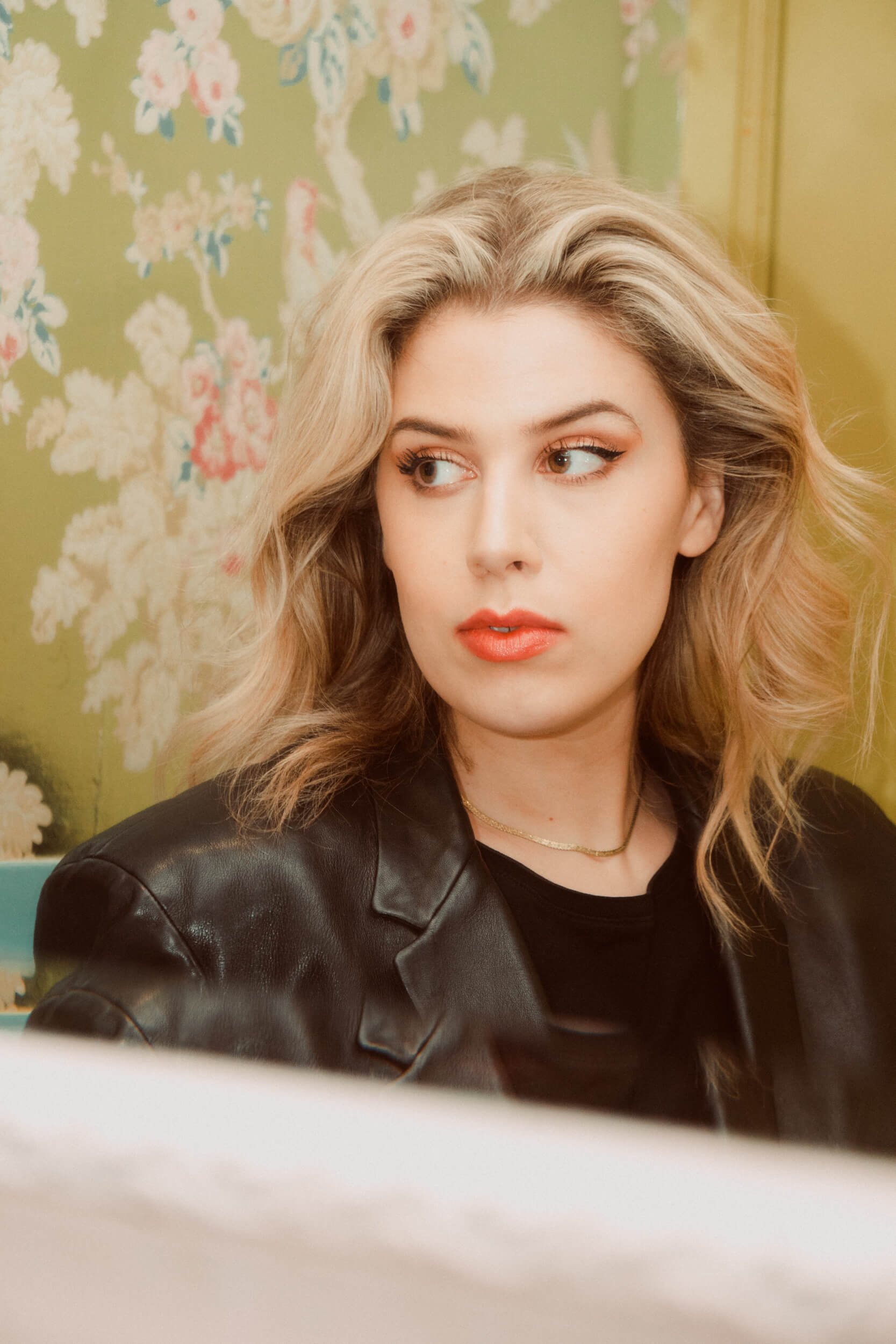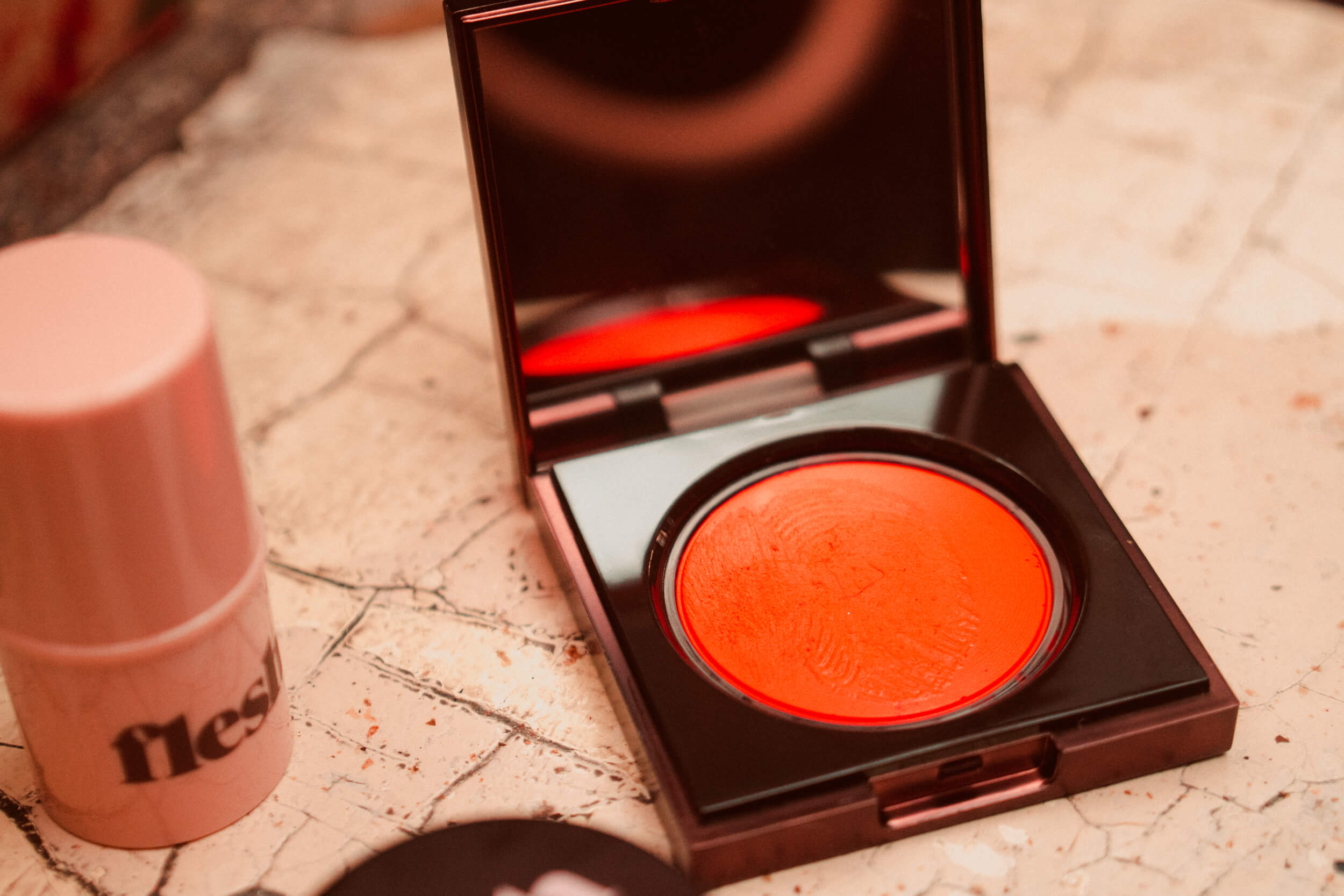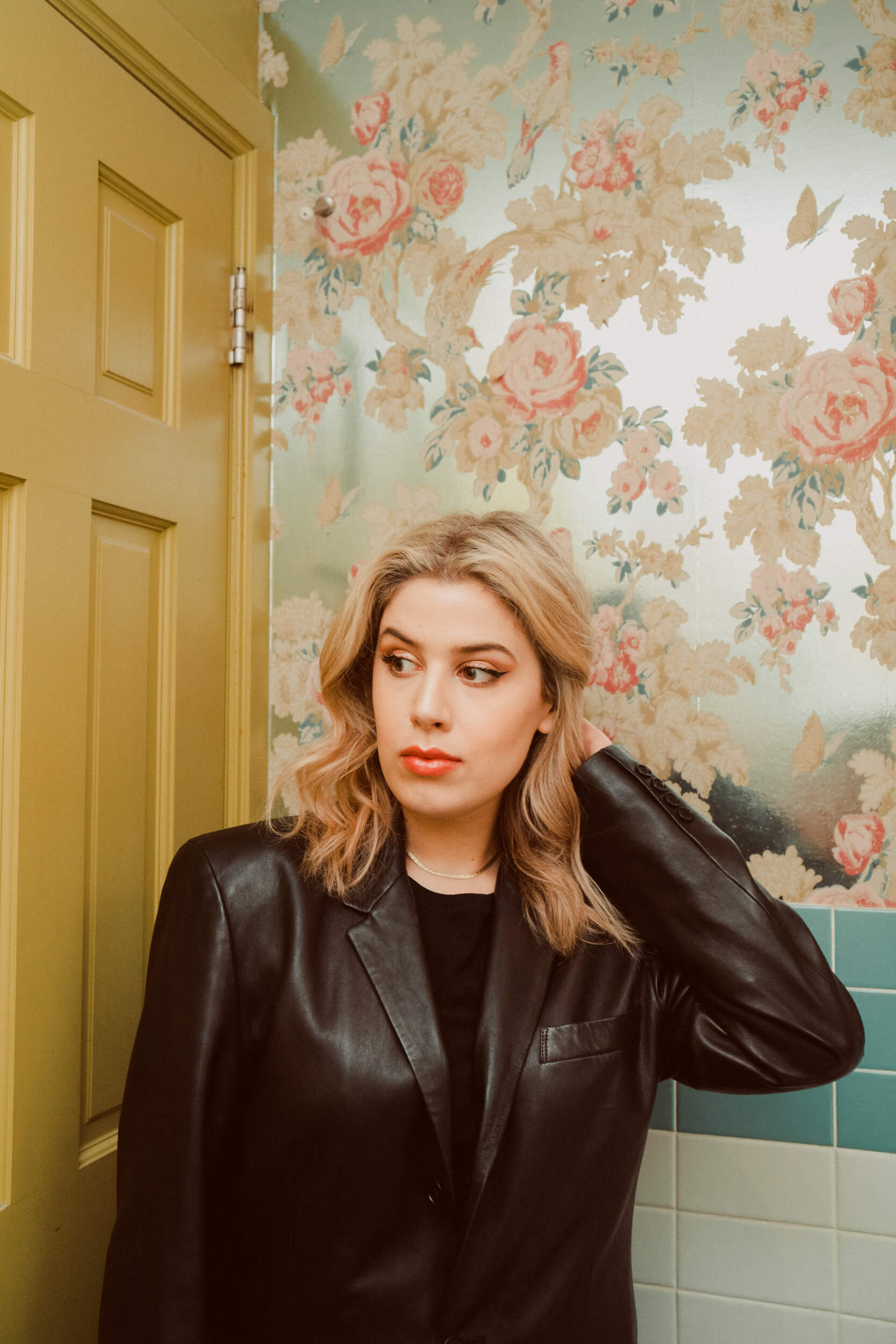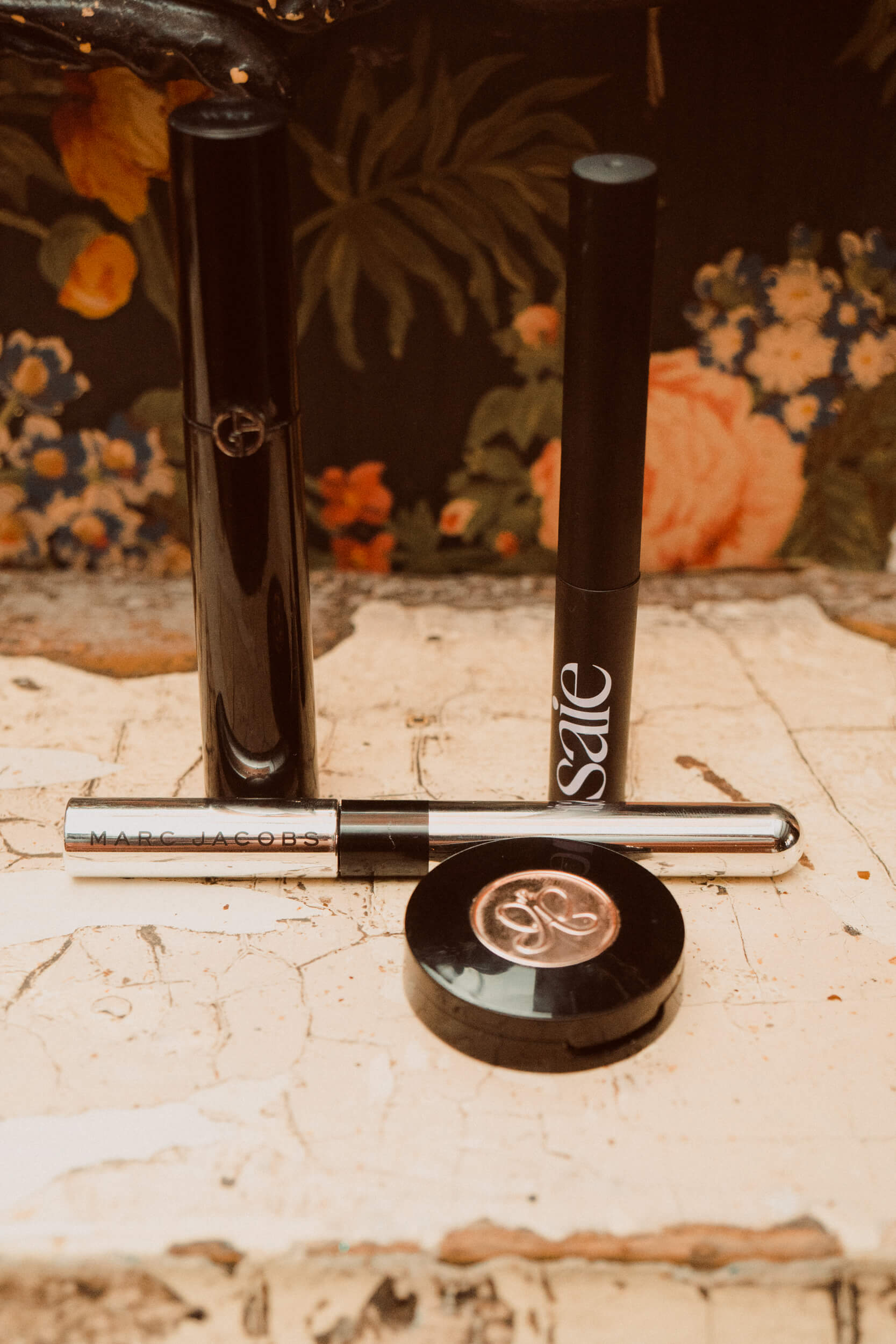 What was your first beauty obsession?
I think it was the Nars Orgasm blush! I remember I was so embarrassed because I was fifteen and my parents were running out like, "do you need something at Sephora?" And I would say, "yeah, can you give me this blush? Yeah… it's called Orgasm." It's so embarrassing. And they were like, "oh Jesus."
What do you have too many of?
Everything. I have a separate beauty closet, but I need to go through it because I have so many beauty products I haven't even tried yet. You start out and you are like, "I want all the products", and then when you have them you're like, "I want a more minimal lifestyle, I don't need all these."
Your jet lag beauty cure?
Lots of water, a good face mask, a perfume because I hate smelling like an airplane and then a facial roller. There's this one Madonna makes that, i don't know, melts ice: it's not hot, but if you put it on ice it melts, and it feels like a face workout and it sculpts your face. I feel like it gets rid of any water retention, I love that.
Usually, I love a good workout. If you sweat a little bit you feel so much better.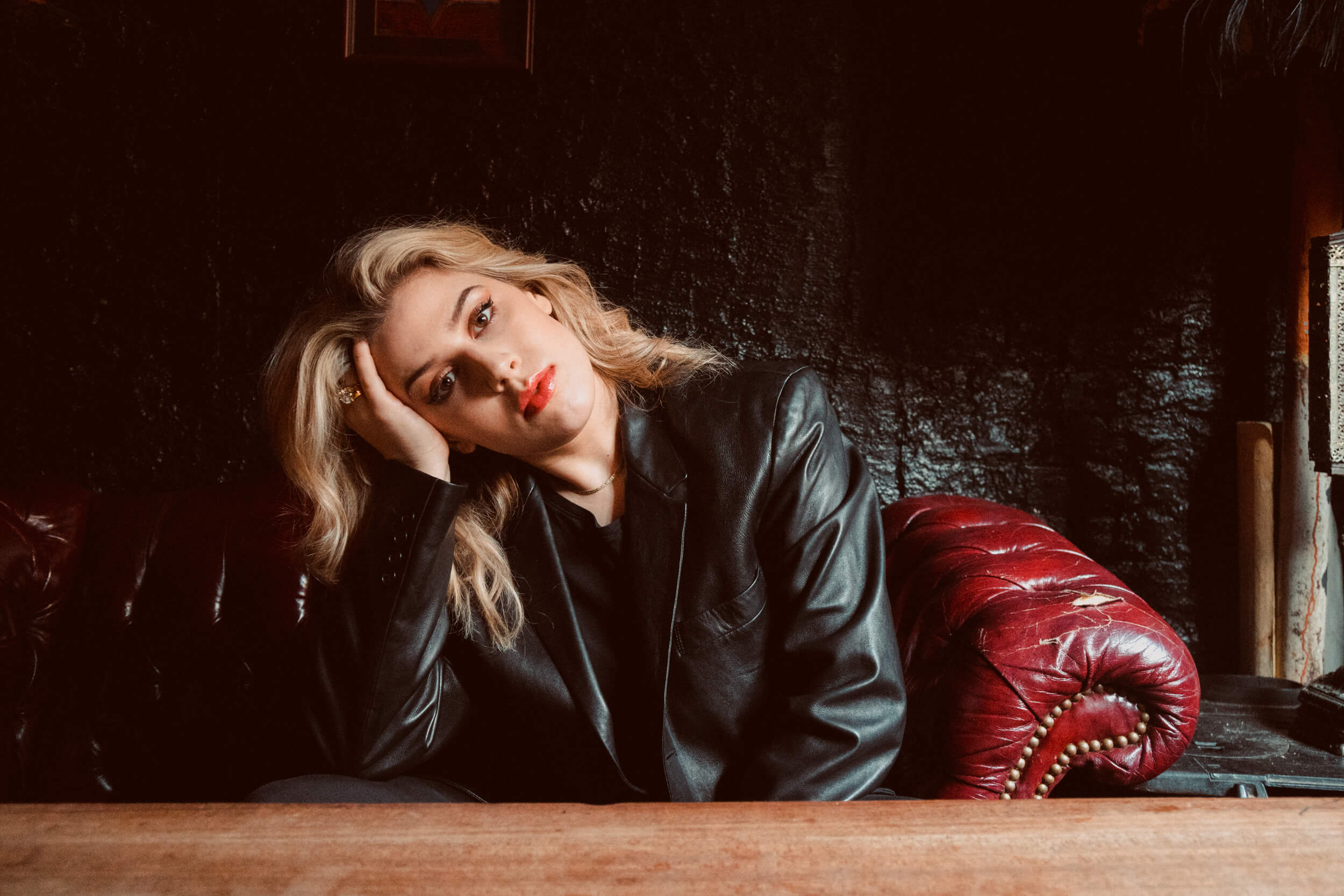 "Lots of water, a good face mask, a perfume."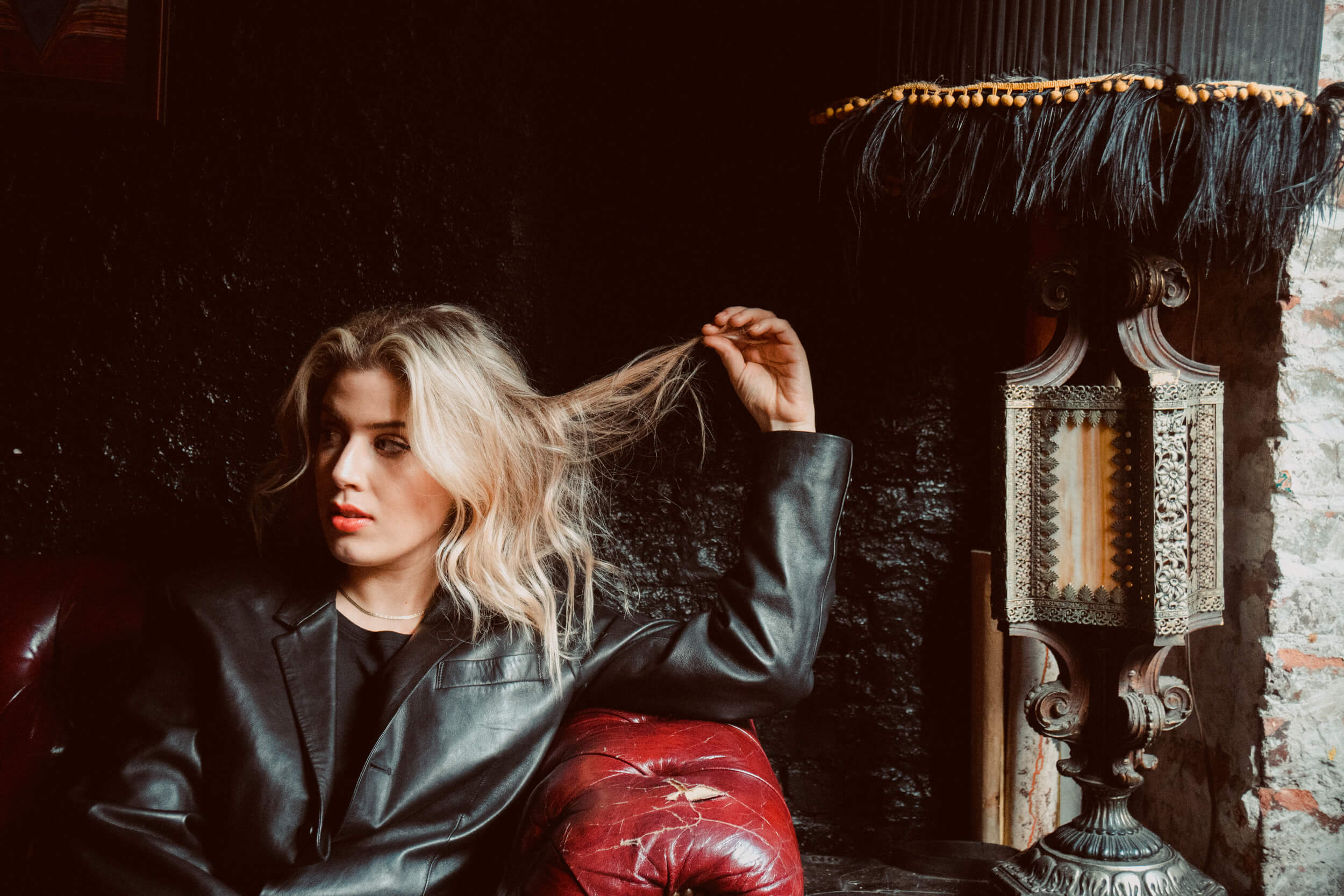 Your favorite hair styling product or tool?
Right now, I'm loving the Oribe Gold Lust collection: it has shampoo, conditioner, an oil, and a dry shampoo. And I like the name because it reminds you of gold dust—not cocaine, I'm talking about dewiness. [laughs]
I really like that, but then I try so many different things and I go back and forth. I also love Leonor Greyl: it's a conditioner, but it has a purple tone. It helps because I'm blonde and it keeps any brassiness out. I tried all the purple shampoos and conditioners, but I think this one is the best.
Your favorite body lotion?
I love Nécessaire body lotion. It's a newer brand that came out probably like a year ago, but everything is cleanly formulated, and it doesn't have a scent. I never really loved a body lotion before, but I like this one. Then I love the Le Labo body lotion as well.
What's your favorite fragrance?
I love Byredo 1996 and Frederic Malle Portrait of a Lady.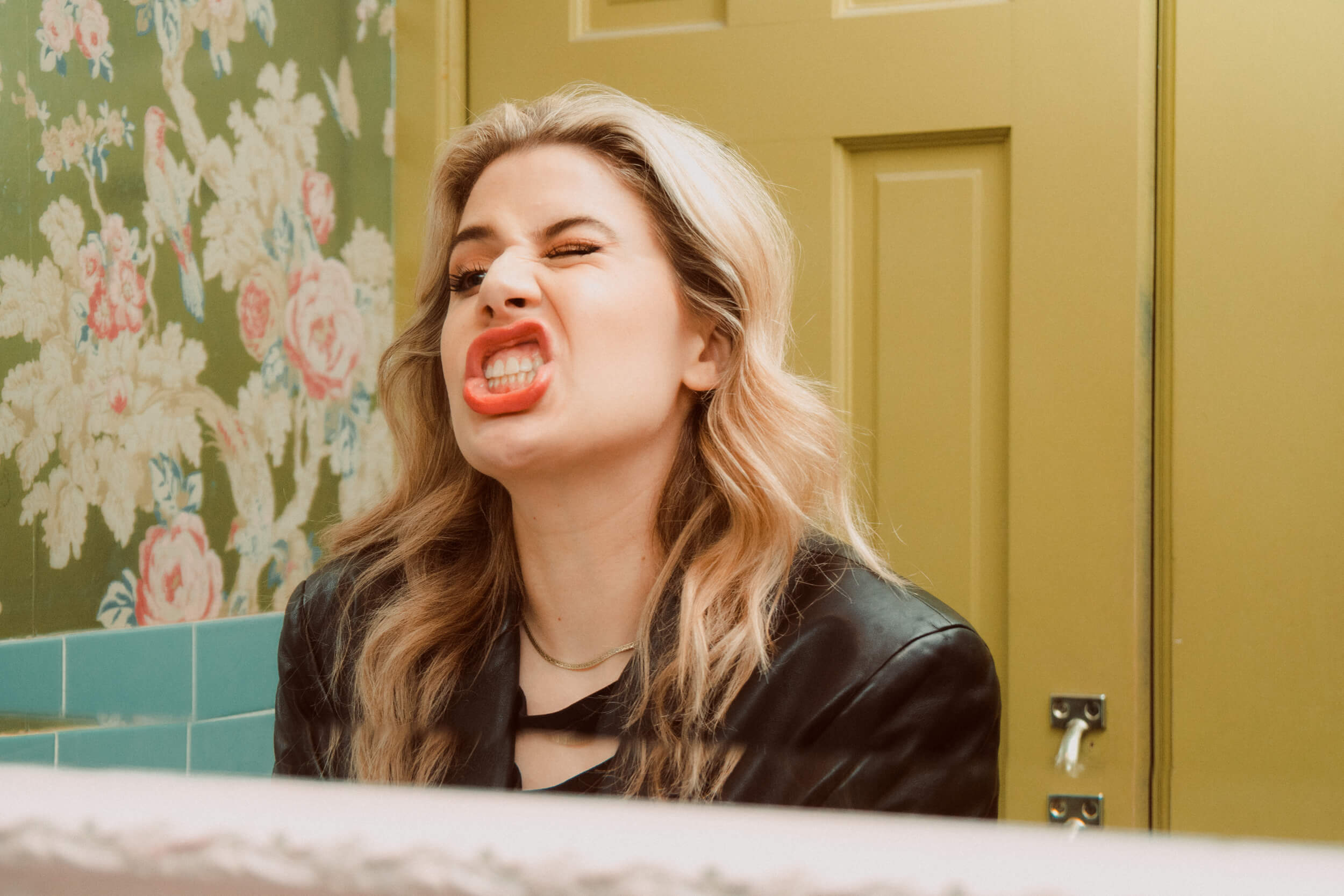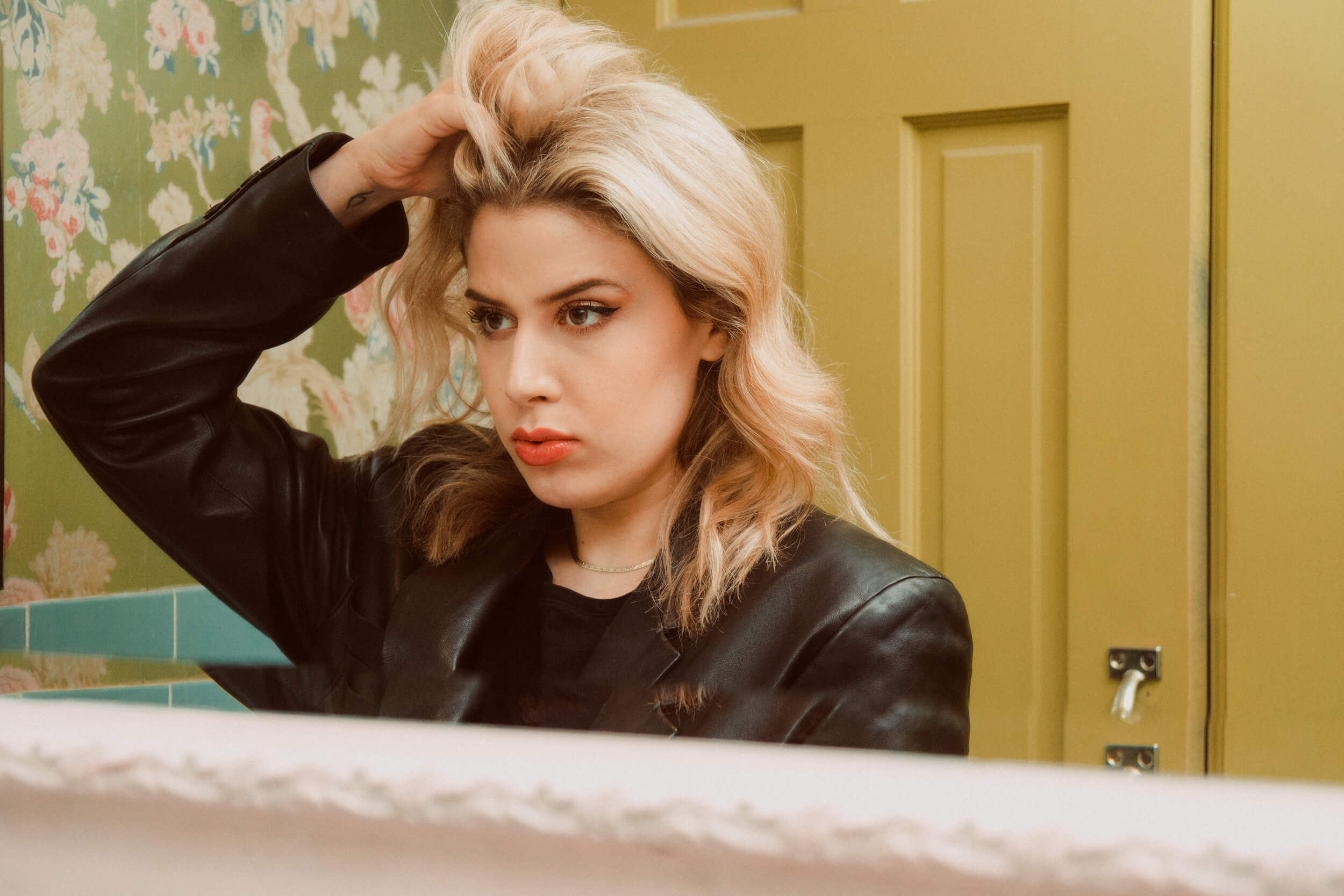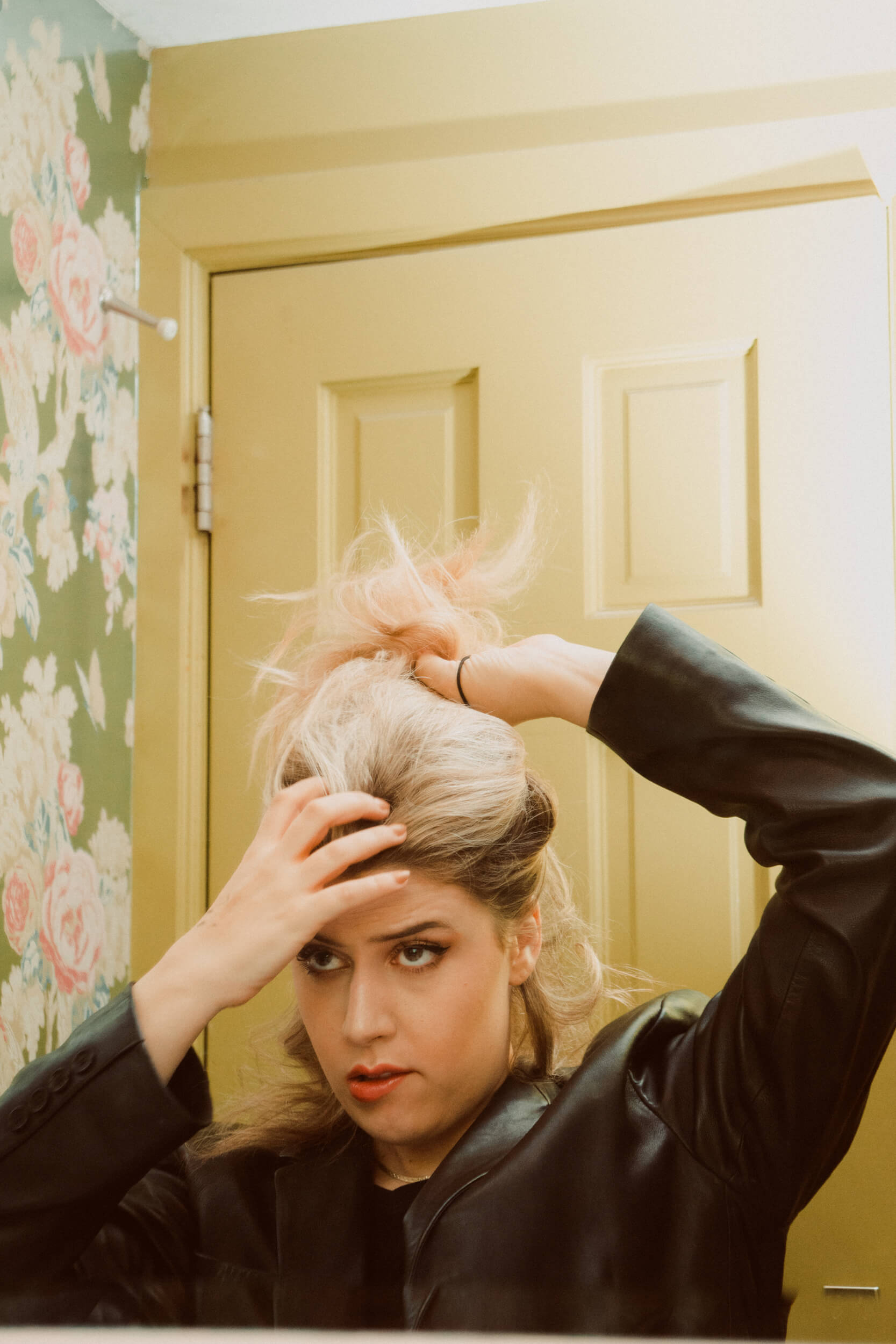 What's the bravest thing you have ever done? 
I feel like one of the bravest things I've ever done was probably moving to New York straight out of college when the only people I knew were my roommate and my best friend and I didn't have a job, and I just kind of found my way. 
What's your motto right now?
So many. Something I repeat to myself over and over again is something Joan of Arc said and it was, "I'm not afraid, I was born to do this." Whenever I feel anxiety, which is often, I repeat that to myself and it helps. 
A beauty epic fail?
This kind of is beauty related: when I was in high school, I decided to go tanning for prom, which is a whole other conversation: I got in and I got out and I was like, "mmh, not any tan." And I didn't know you were supposed to shut the lid, like bringing it down. I just sat and laid there expecting for it to do something and it didn't. [laughs]
"I'm not afraid
I was born
to do this."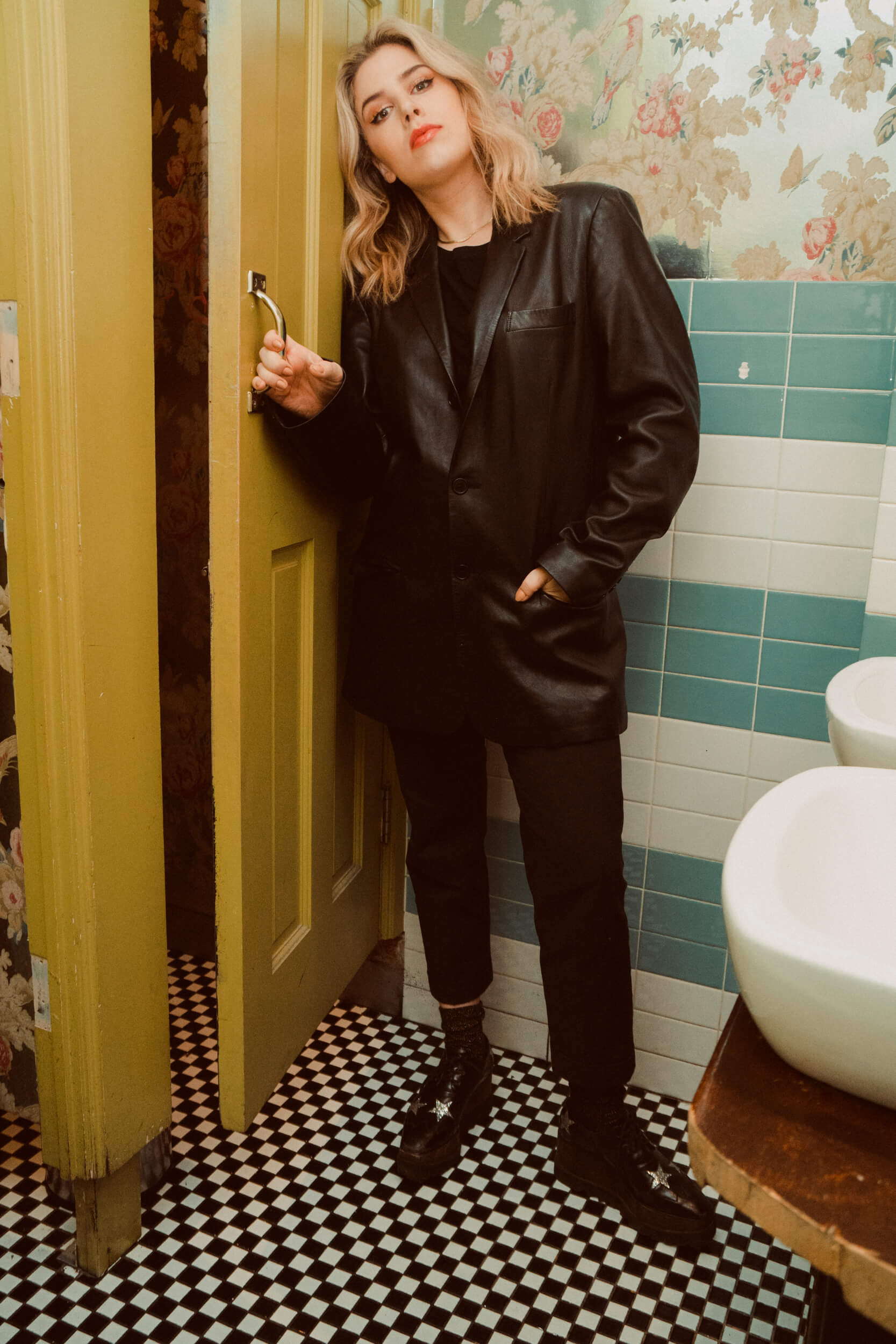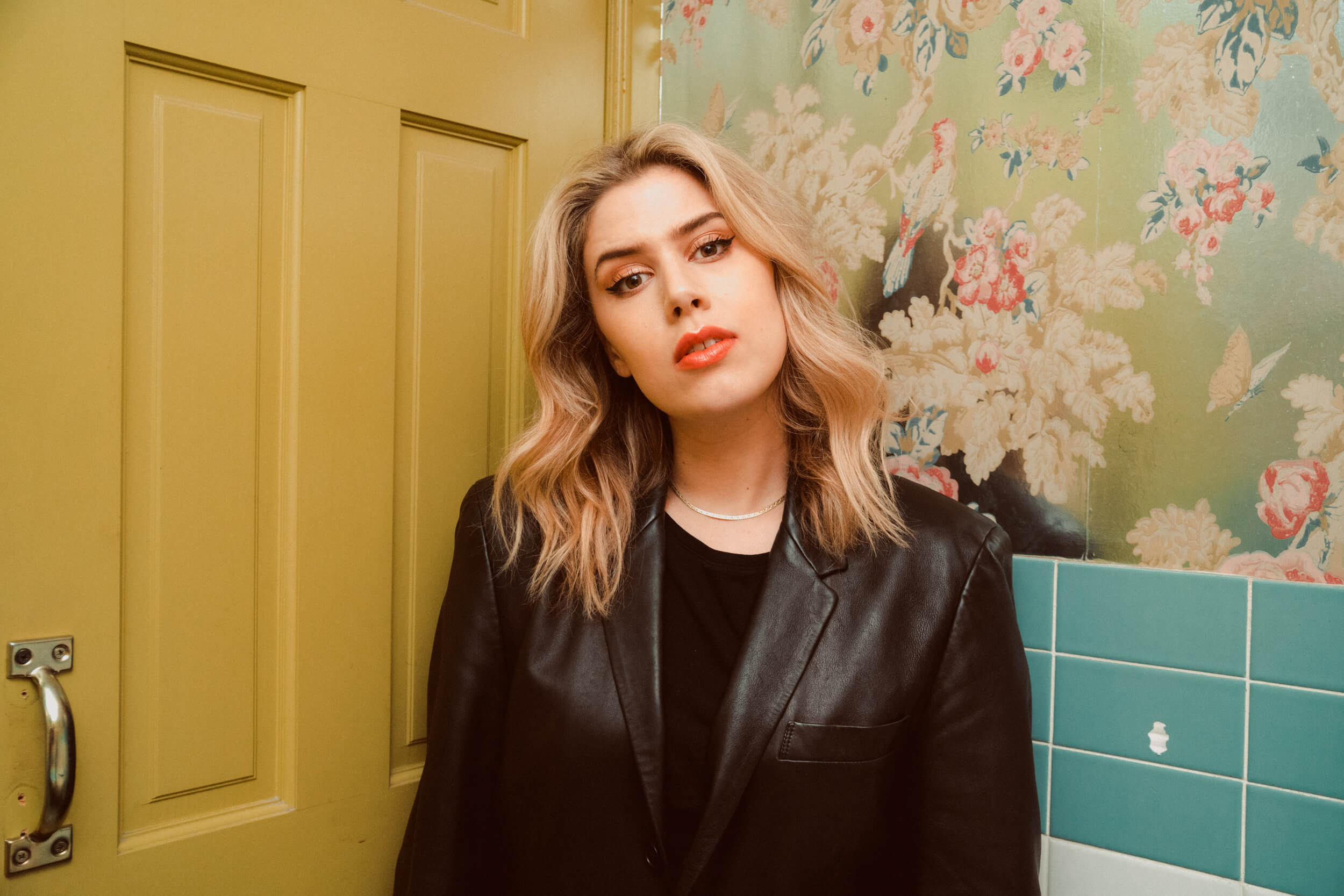 What advice would you give to your younger self?
I think probably: "hold on to what makes you strange." I've always been a little bit not weird, but goofy, and I think as I've gotten older I really embraced that because being myself has been fairly well so far. It's also a great repellent because if you are nothing but yourself, you'll find the right people and the wrong ones will go away.
Beauty for you is also a job, you are surrounded by it, but for you personally what is beauty?
Kindness and comfort in one's own skin.