You don't really need a list to know why Fall is the very, very best season of the year, right?
It's the time when many of our favorites Shows air back on TV (here the list of the ones you don't want to miss), we see our friends after a summer spent away, it's time for pies, shopping and lazy hours by the fireplace.
It's a season that loves who enjoys his reading with the rain in the background, for who sees beauty in the livelihood of yellow leaves as well as in the blood-stained windows for Halloween.
It's the season for hot caramel chocolate, for hazelnut cookies and cinnamon scented candles.
Well, in case you beg to differ (summer lovers, we're looking at you), fear not. If you prefer long, hot, sunny days to the coziness of a good blanket and a Netflix binge-watching afternoon, we happen to have just the perfect list.
Because Fall (and being lazy) is beautiful, too.
____________
Seasonal Drinks
____________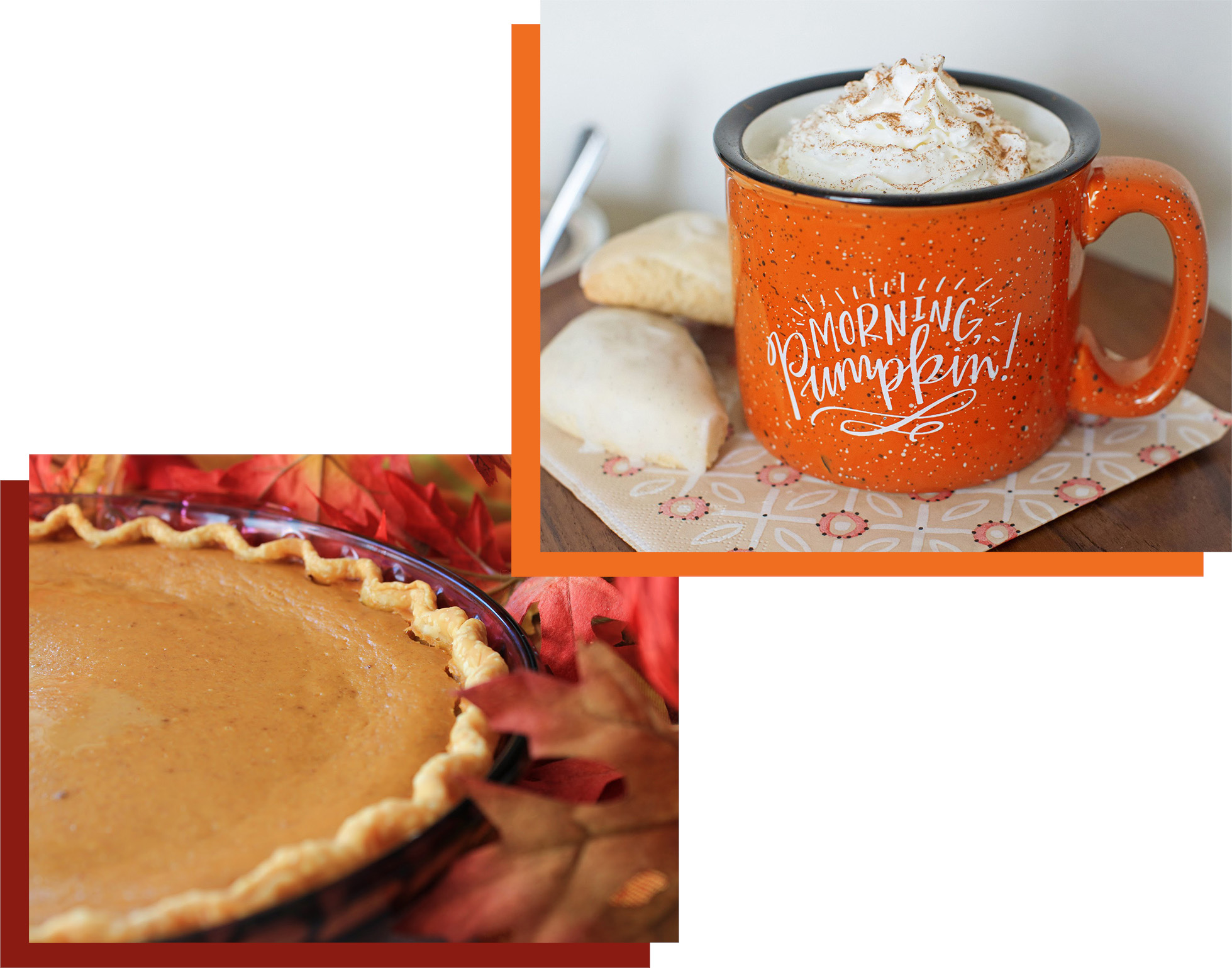 Ok, we've waited for our damn Pumpkin Spice Latte for a year and now we're going to have it. The Coffee Shops know what we want and at the beginning of September, sharp, Spice and Sweet goodies were (finally) on the market again.
After all, it's not completely Fall without a pic of your favorite seasonal drink.
Maple and Pecan Lattes, Cinnamon drinks and Pumpkin Pies are a huge part of the things that make this season special, and we're so not going to give up on them.
____________
Matte & Dark Colors

____________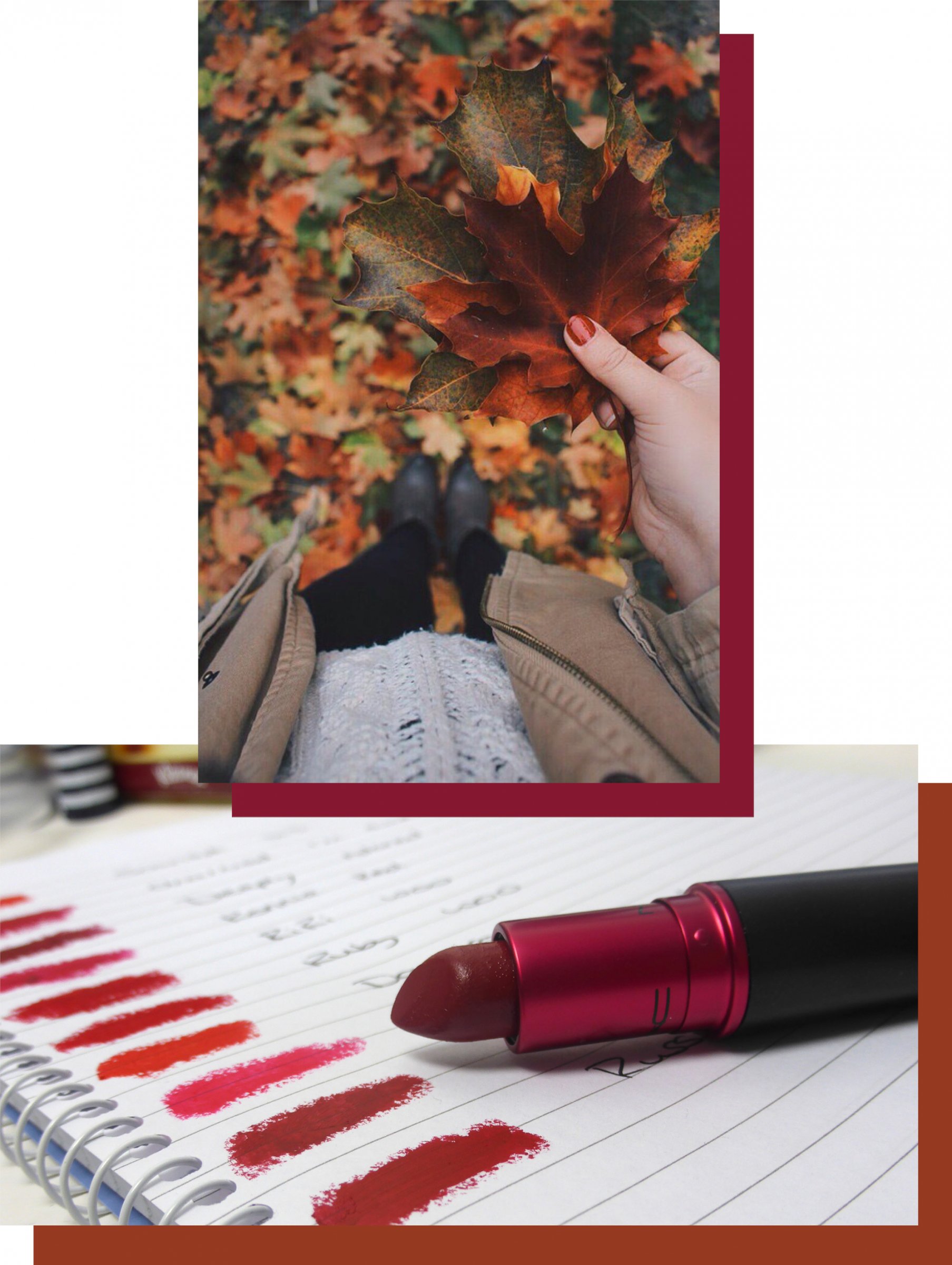 Now that it's definitely colder, who doesn't wish for a super-soft, huge knitted scarf? Or a deep Bordeaux nail polish? One of the best features of Fall is the acclaimed return of dark, matte colors: burgundy, juniper, oxblood, gingerbread and syrup.
Really, we're super excited that we get back to wear all those rich, goth shades during the day.
The perfect combo? MAC Diva (seriously, that shade is everything), mocha matte nails and a comfy, purple knitted scarf.
____________
Orange Everything
____________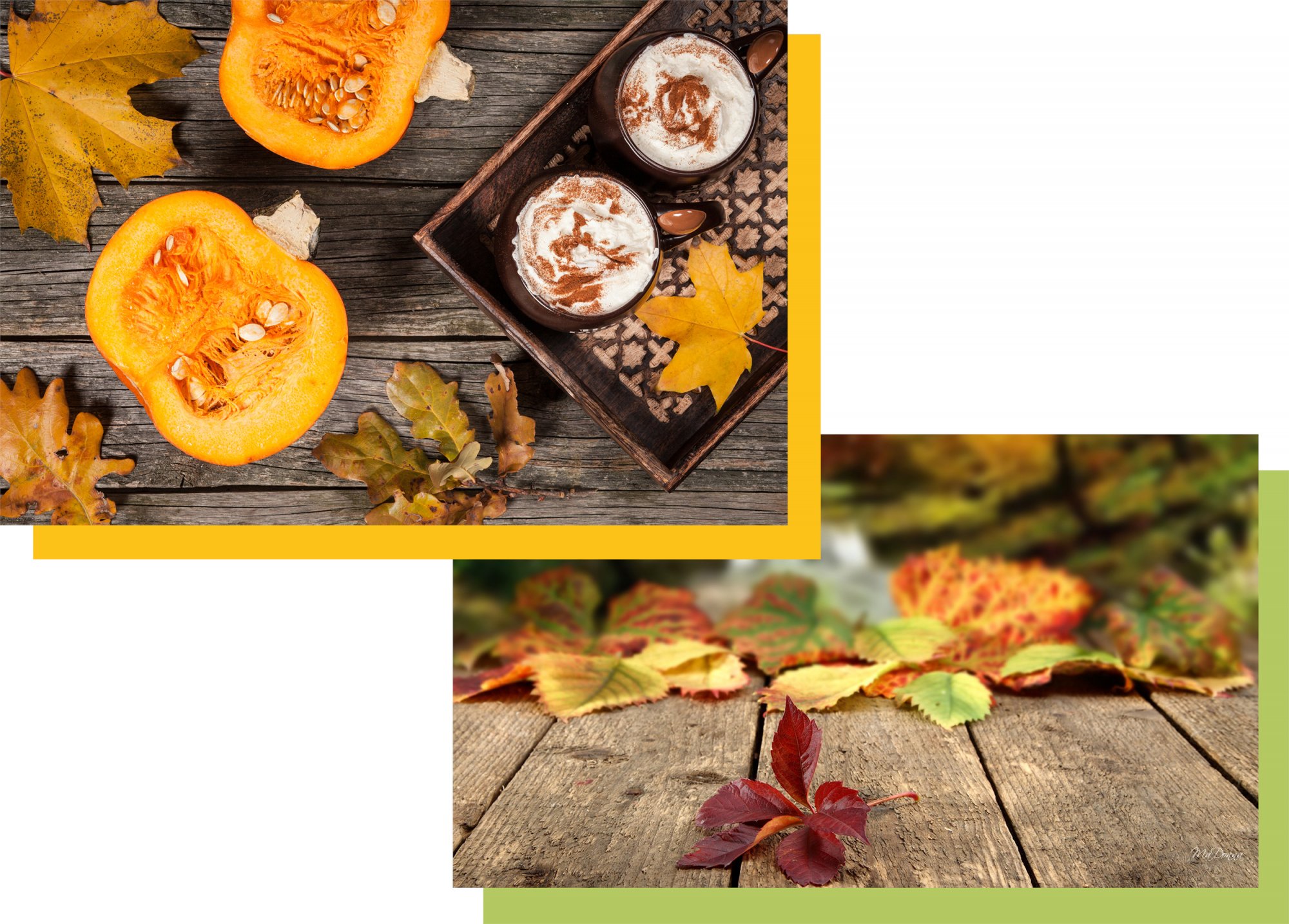 Orangetasia is back, Y'all: maple leaves, cinnamon sticks, dried orange slices.
A wonderful Pantone Scale full of oranges, reddish and yellow shades is painting the world and everything seems warmer, softer.
To fully breath the spirit of the season: Facebook, Pinterest and other Social Networks are blooming with pictures of orangey landscapes, chestnut and pines baskets and Fall-inspired DIYs.
____________
Halloween
____________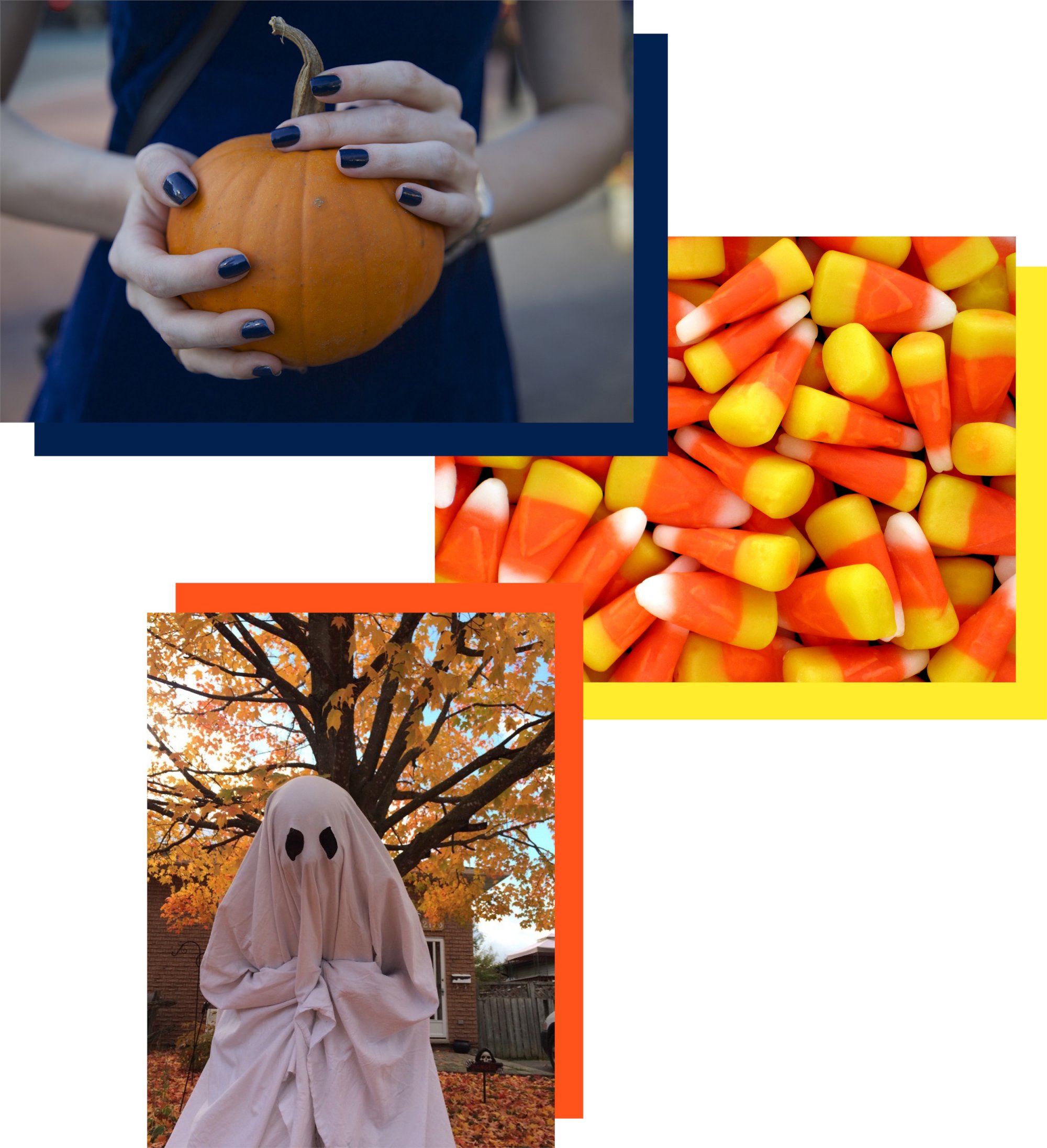 Trick or treat?
The spookiest tradition of all is finally here and we couldn't get more thrilled.
Homemade Candy Apples, Candy Corn, bonfires, vampires, werewolves and ghost stories: Halloween, as we know it, is definitely one of the most exciting, blood rushing, and compelling festivity out there.
The possibilities are just endless when it comes to Halloween: treasure hunts by night around the city, dinners with Murder, dedicated Marathons on TV, new Halloween products (one above all: Lush. Seriously, did you see the cat's bath bomb?) and spooky, limited edition clothes.
Either you're going for an old-school Horror movie, trick or treating or partying like a witch, make sure to stay safe…and, in case of need, give a call to the Winchesters!
What will you dress up for, this year?
____________
Hot Tea
____________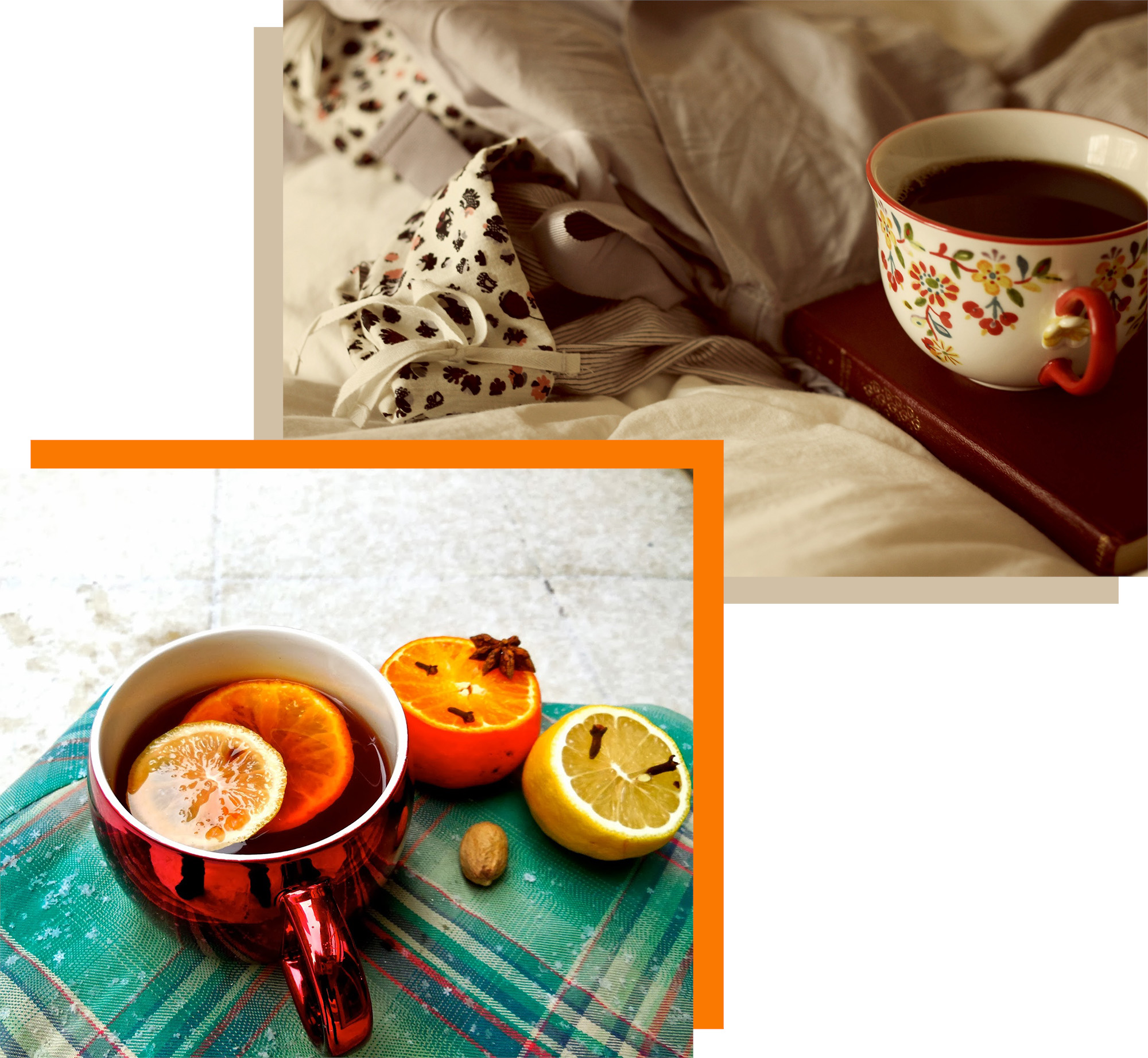 Hot tea is one of the best things of the season, although its certainly doesn't stop with Fall. It may be black and classic, with that rich bergamot scent, minty, green, fruity or seasonally flavored: tea has always been synonymous with quality time.
What is sure is that a steamy cup of tea, our favorite mug, scented candles and a snuggly nest of blankets by the window can save anyone's day.
Quality tip? Be sure to match a good book to your tea.
And, if you're feeling romantic, remember that it's possible to add loose rosebuds to your favorite mix. That feels (and tastes) just wonderful.
____________
Fall Playlists
____________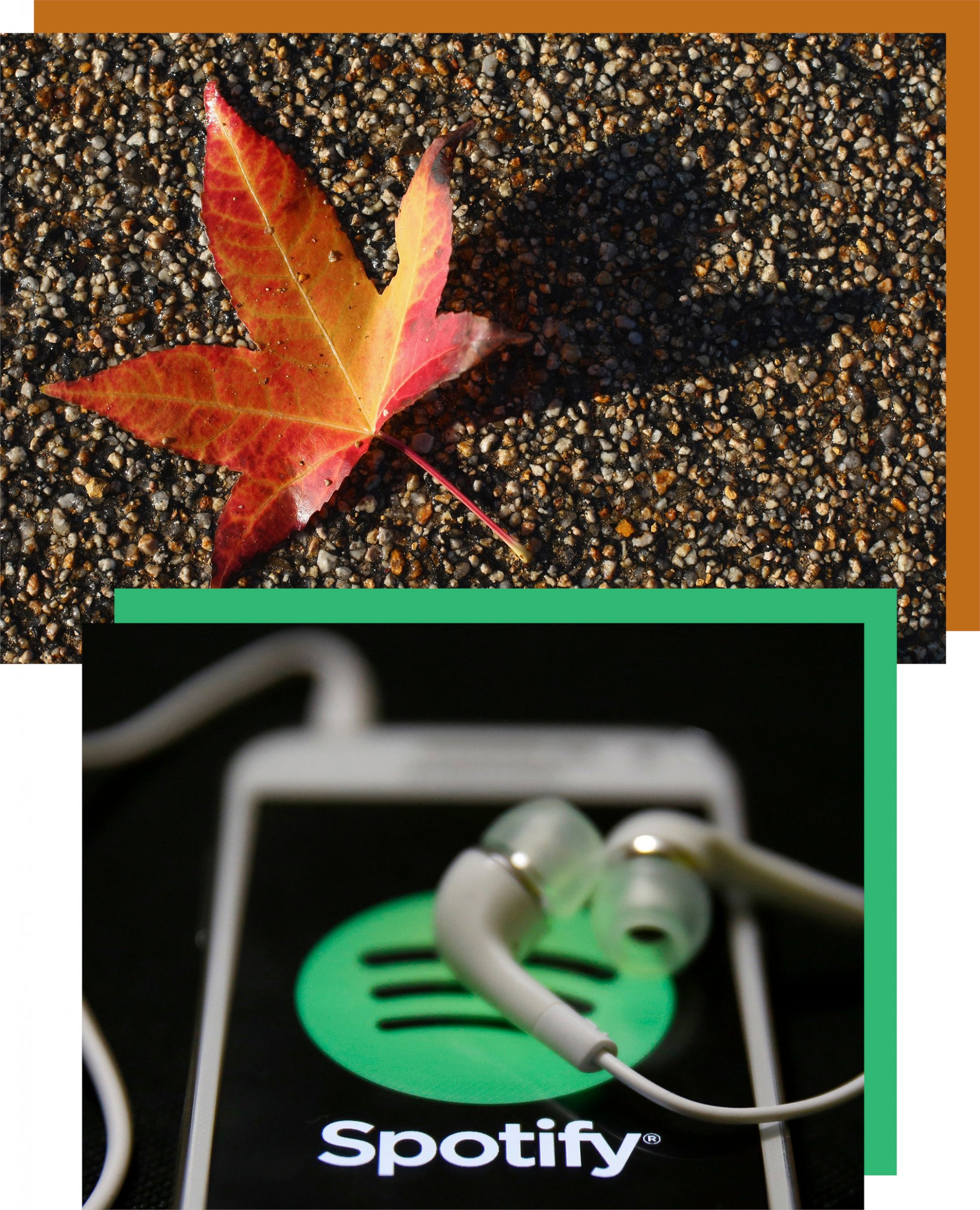 Fall definitely calls for sweet, soothing acoustic playlists. In Autumn everything is quieter, slower; sweeter. Music makes no exception.
It's, somehow, a moment to reflect on ourselves, on what happened this summer, to remember and smile at all the memories, at the polaroids, at the tags on Instagram: the softness of acoustic playlists provides just the right sense of romantic nostalgia.
Guitars, low rhythms and raspy voices go perfectly with the first grey clouds and icy breeze.
Did you already check the new Fall Feels playlist on Spotify? It's definitely worth a try.
____________
Sweater Weather
____________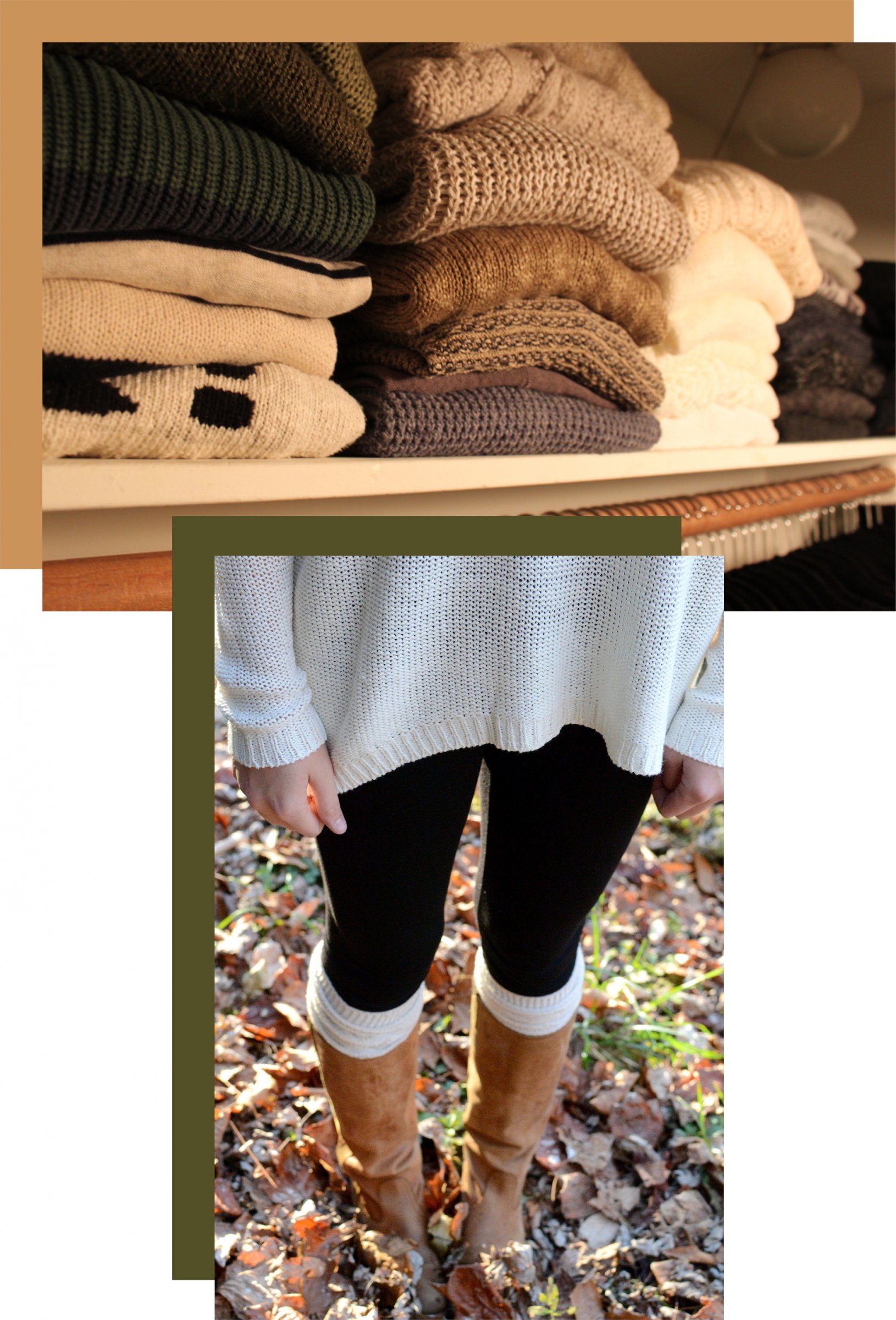 Seriously, though, being fashionable has never been as effortless as during Fall.
Summer is definitely the moment when we work on our body the most, with all the swimsuit body pressure, so why don't allow ourselves a short moment of peace? No need to bother with the way you look, or to worry about wearing a thick sweater under the parka and looking like a bouncing snowman in the process.
For a bit more, the weather is going to be still warm enough to allow us to indulge in the soft embrace of wool, knitted, extra–large jumpers.
It's just like going out in your pajamas, but better!
____________
Rain Watching
____________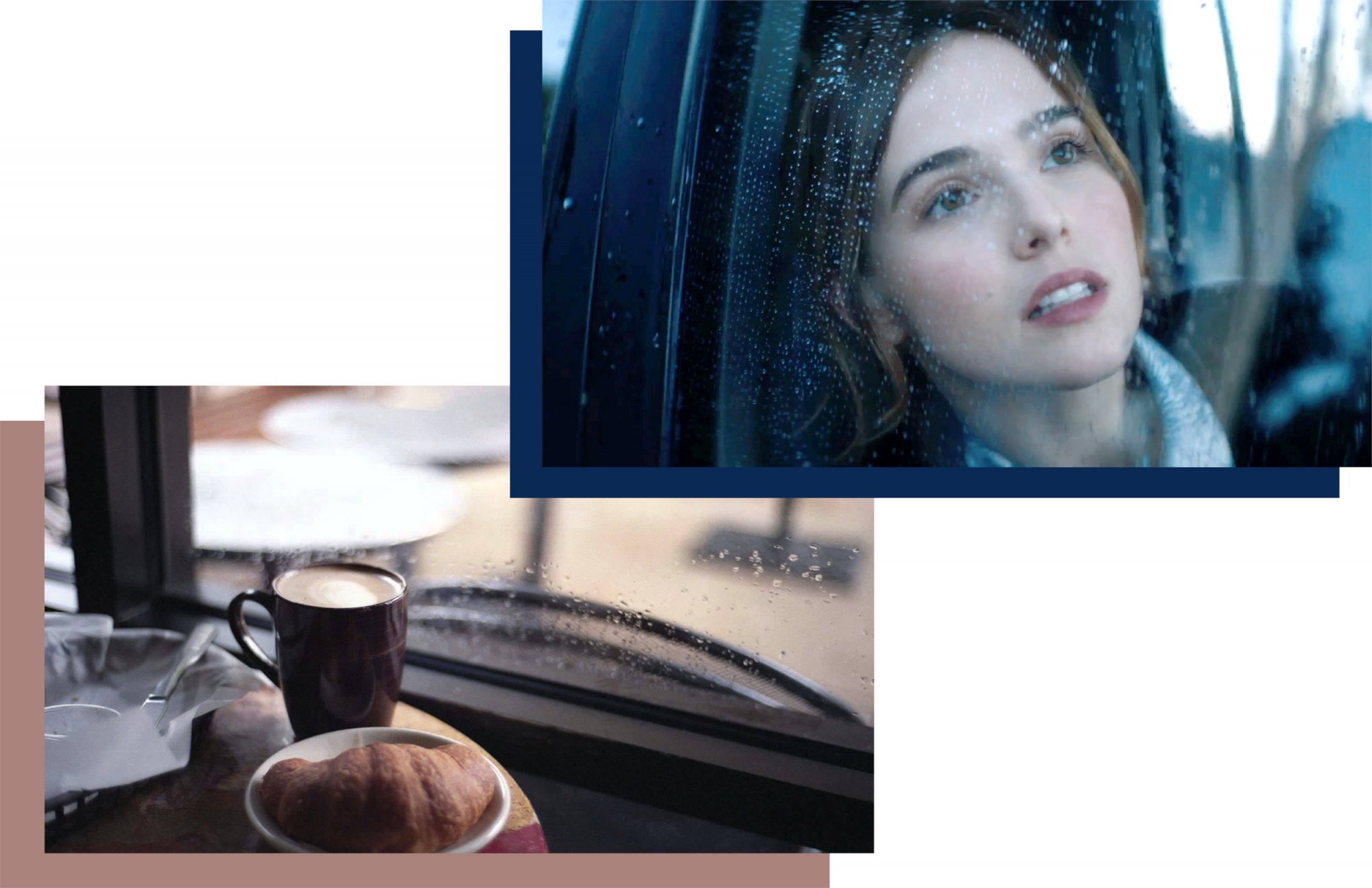 Rain watching is one of the favorite ways to procrastinate during Fall. It's easy, satisfying and, somehow, it makes everybody like the tormented hero or heroine of a Novel.
Actually, the ticking of raindrops upon the window pane might result quite relaxing. A relentless, soft sound filling the air, turning everything else into white noise. The perfect background for lazy days spent at our parent's home: alone, with a warm mug and, maybe, our best dog or cat friend on our lap.
Yeah, it's not a coincidence that every movie has at least one character that loses himself in his thoughts while watching the rain.
____________
Spice & Sweet Candles
____________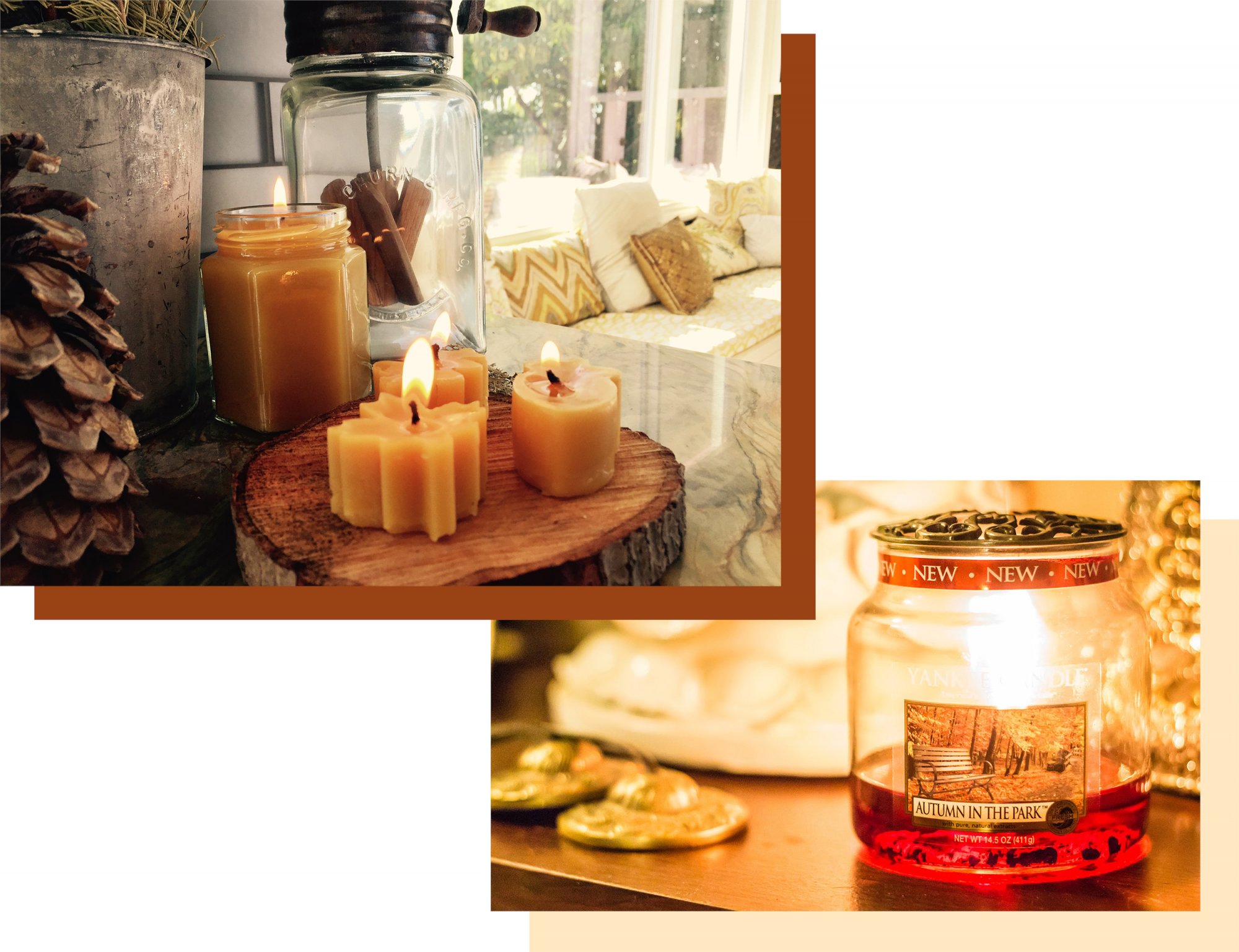 You know what's perfect when days get shorter and nights grow longer? Candles. They definitely contribute to a romantic, cozy and good-smelling environment, but it's also good to adjust them to the mood of the season.
That's why, if the hot summer nights called for salty scents that recalled the seashore and sweet ones that smelled like exotic fruits and cocktails, the calmer spirit of Autumn will ask for warmer colored waxes and Sweet & Spicy fragrances.
Sugared Pumpkin Swirl, Autumn Glow, Witches' Brew, Bourbon Wood Barrels: these are just few of the many scents that, every year, are released to celebrate Fall.
What's your favorite?
____________
Back to Reality

____________
It's time to get back to school: it might not be extra-funny, and we're already counting the days to Christmas, but you know what? It's also time for going back to our routine.
What better than a party could light up the spirit when we have a whole year of studying and projects ahead of us?
Yet, it's true: it's hard to party when you have to be at work at eight o'clock the next morning. There's no good reason to binge-drink, just a boring reportage on who went where during their (probably dating back to June) week off.
But don't fret! After all, the sun is still warm and pleasant enough to arrange a drink in the park after work or to go shopping on Sunday without locking ourselves inside the nearest Mall.
We're back to our routine, but we still feel like summer it's somehow not over, yet.