"[Sœur Sourire] is one of the many women I have never met, and with whom I might have very little in common, but who have always been close to my heart. Be they dead or alive, real people or fictional characters, they form an invisible chain of artists, authoresses, literary heroines, and figures from my childhood. I feel that they embrace my own story."
This is an excerpt from the book "Happening" ("L'événement") by Annie Ernaux, the story of a lengthy and clandestine journey toward abortion, extremely current, given the historic time we're living, in these days made of eradicated laws, a thousand steps back in time, absolute involution, fundamental rights denied.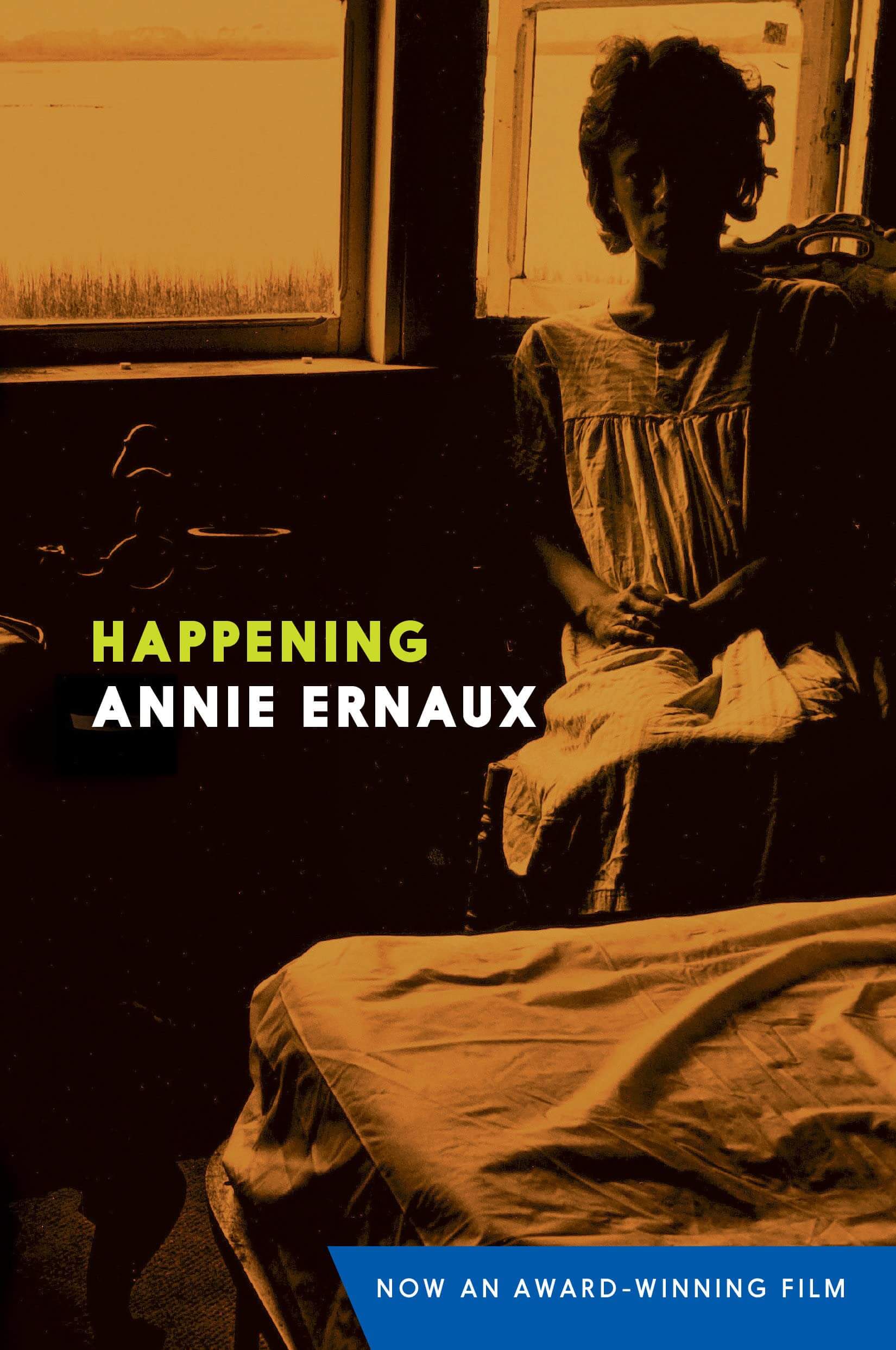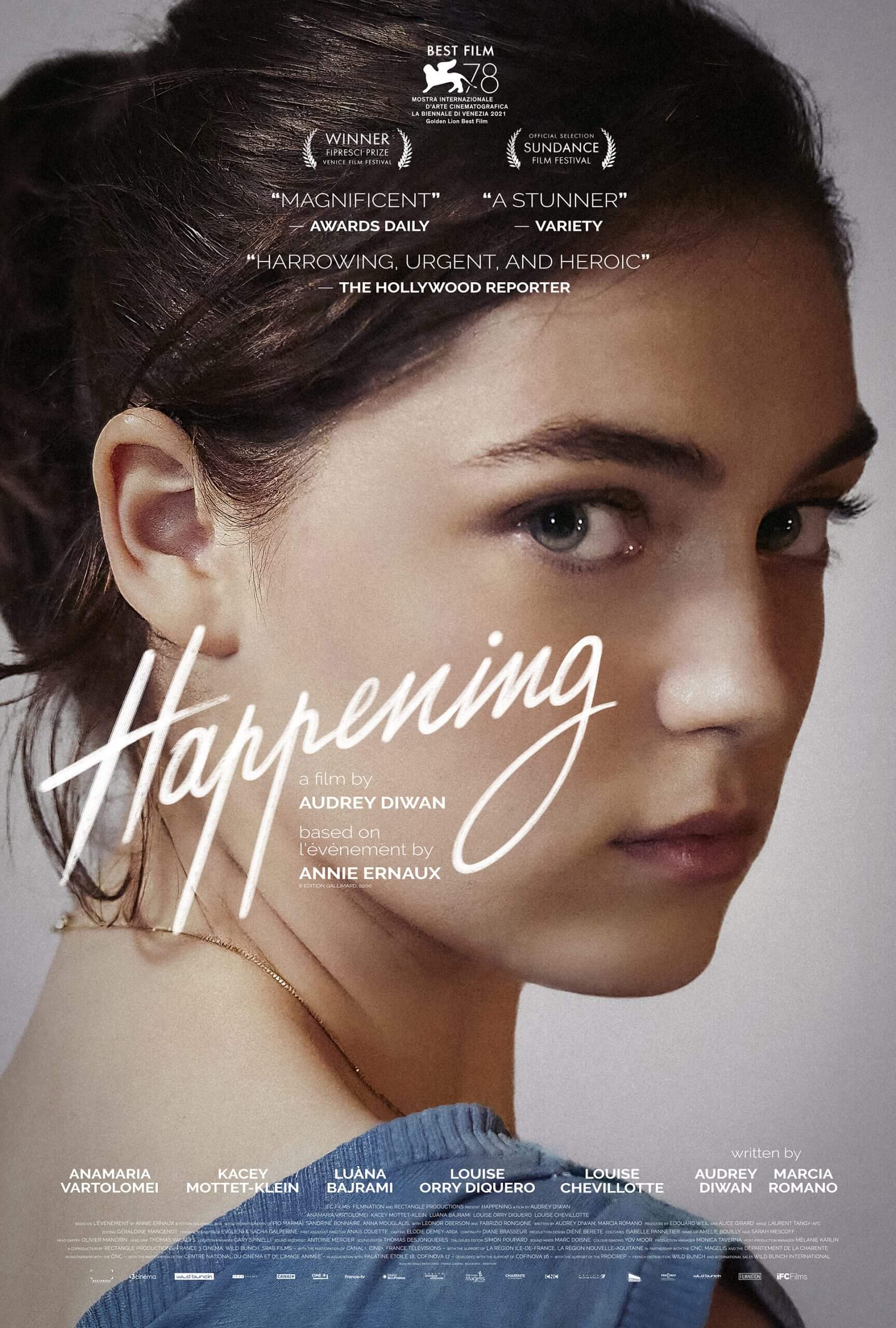 "Happening" by Annie Ernaux has been a binge-read of mine, one of those books you read in one breath and, at the end of it, you feel emptied out and at the same time filled with a new kind of awareness. That excerpt about the invisible chain of women/inspirations has particularly impressed me, perhaps because of the lucid way in which it proves what they say about art in all its shapes: it's universal because it speaks about us. I believe that the novelist, the poet, the screenwriter are the chosen people who know where and how to find the words that the rest of us spend our life looking for, often without success, without the necessary ability or clear-headedness to bring them out from the deepest and most bulletproof part of us. So, with our thoughts and feelings in plain sight, ordered in logical sequences of words, here they are, unfolded, the revelations of the century, here it is, regained, our self-esteem, and there they are, dispelled, our doubts of inadequacy. "So, it's possible, so this story is not only mine, then maybe I'm not all wrong".
This is what I thought while reading Ernaux, it was my revelation, it was the plot twist of my day.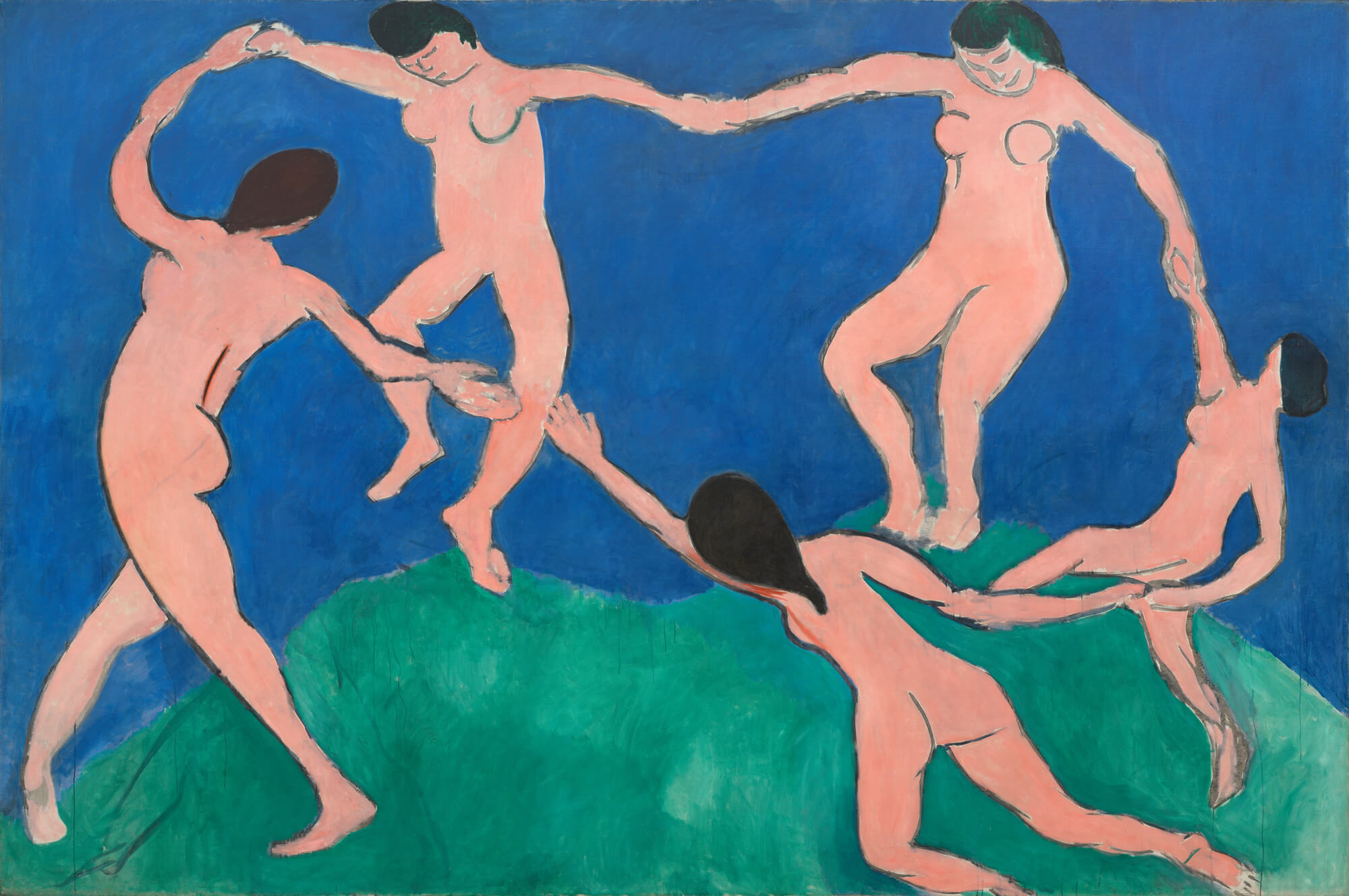 That's how I figure them, all hand in hand in a circle of humanity and inspiration, a bit like the dancing bodies in "Dance" by Matisse, the representation of joy and thoughtlessness hovering over the world, in a chain of surreal shapes, different one from another, but with common elements, first and foremost a strong bond with no one but me. I, in this idyllic image from my fantasy, ruin Matisse's composition sitting in the middle of the circle, legs crossed contemplating, admiring, worshipping them, who write my story, who never leave me alone.
My women.
I wonder what it would feel like to meet my heroines. What it would be like to spend some time together, chitchatting, asking them for advice, visiting their environments, peeping into their world. In my head, it's a "Midnight in Paris" kind of scenario, with the clock tolling midnight and me hopping on some means of transportation to get to where they are, whatever the place, whatever the time, letting them buy me drinks and hot meals.
I wonder what it would feel like to reciprocate, then.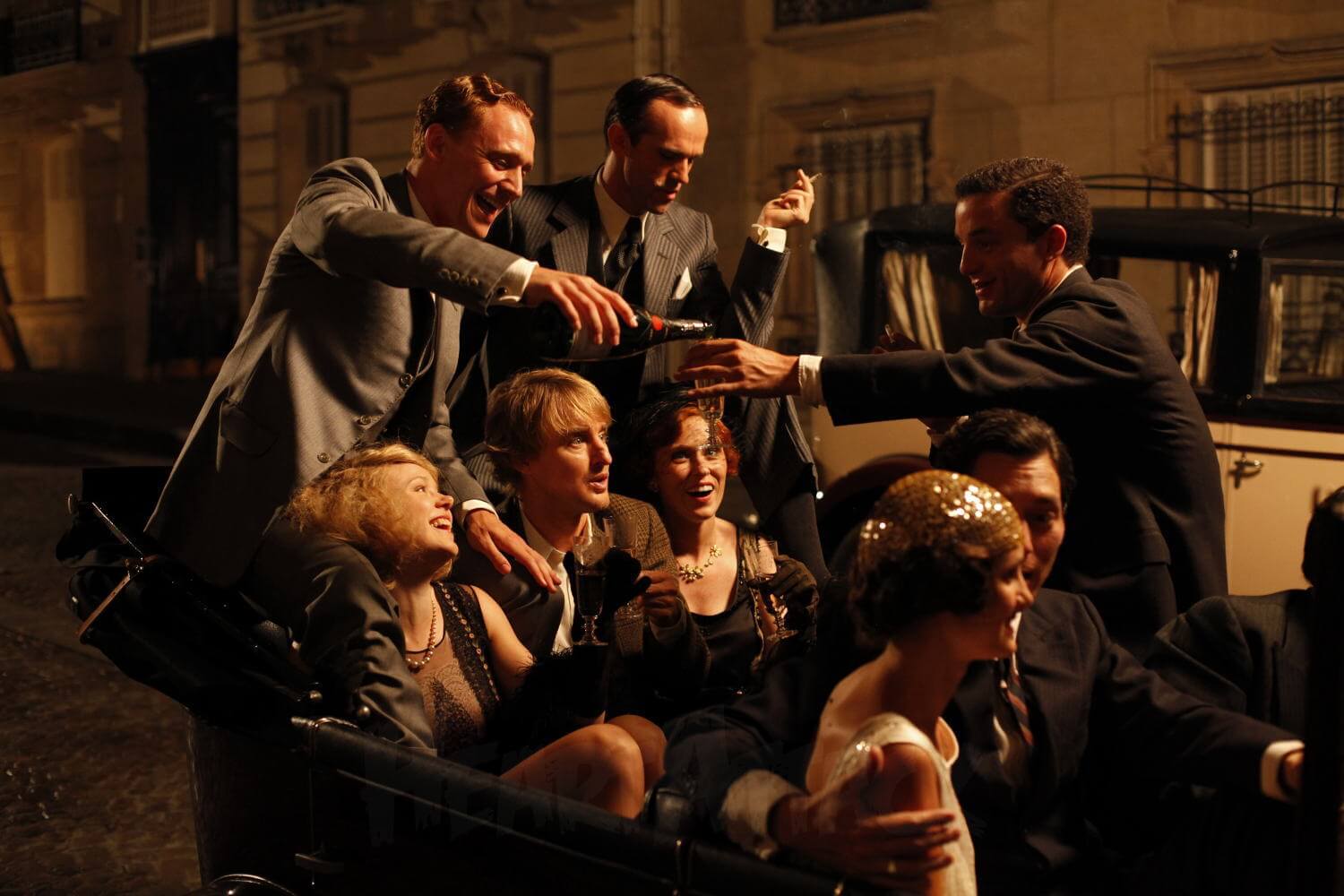 "Who would you ask out from the past, present, and future?".
As I interview a fair number of artists, I often find myself dealing with the answer to this question, and I'm always curious to discover what each of them has to say – it's useful to understand their world a little bit better. On that question I find myself lingering now, thinking about what I would answer.
My dinner party would be intimate, for sure, that's the style I'd go for. Guests from the world of movies. A table for 4. 3 matrixes of my story and I, their humble fruit.
To my left, the past:
Audrey Hepburn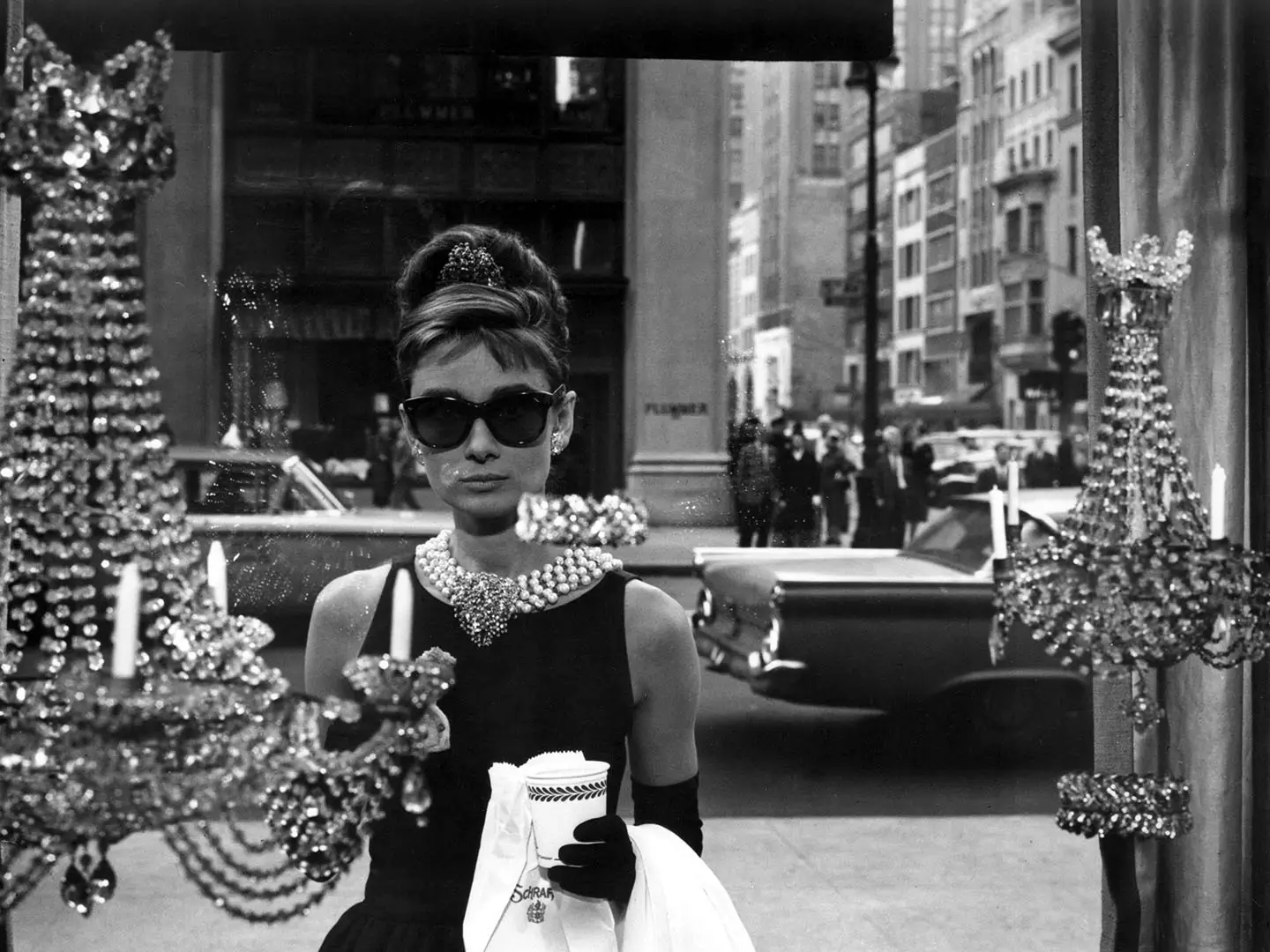 Next to Audrey, my fangirl side would come out: the joy to hear a bunch of anecdotes about the sets she's been on, the people she's met, the secrets she's learned, would keep me from containing a boundless admiration for her more or less iconic performances – Holly Golightly in "Breakfast at Tiffany's", Princess Ann from "Roman Holidays", Natasha Rostova from "War and Peace" – and, for her signature style, which she created herself pulling it off as a weapon of uniqueness. I'm afraid I wouldn't even be able to avoid going on about the painting with her face and Cat (Holly's cat) on the shoulder, which has watched over me for years, hung on my childhood bedroom's wall.
To my right, the present:
Frances Flynn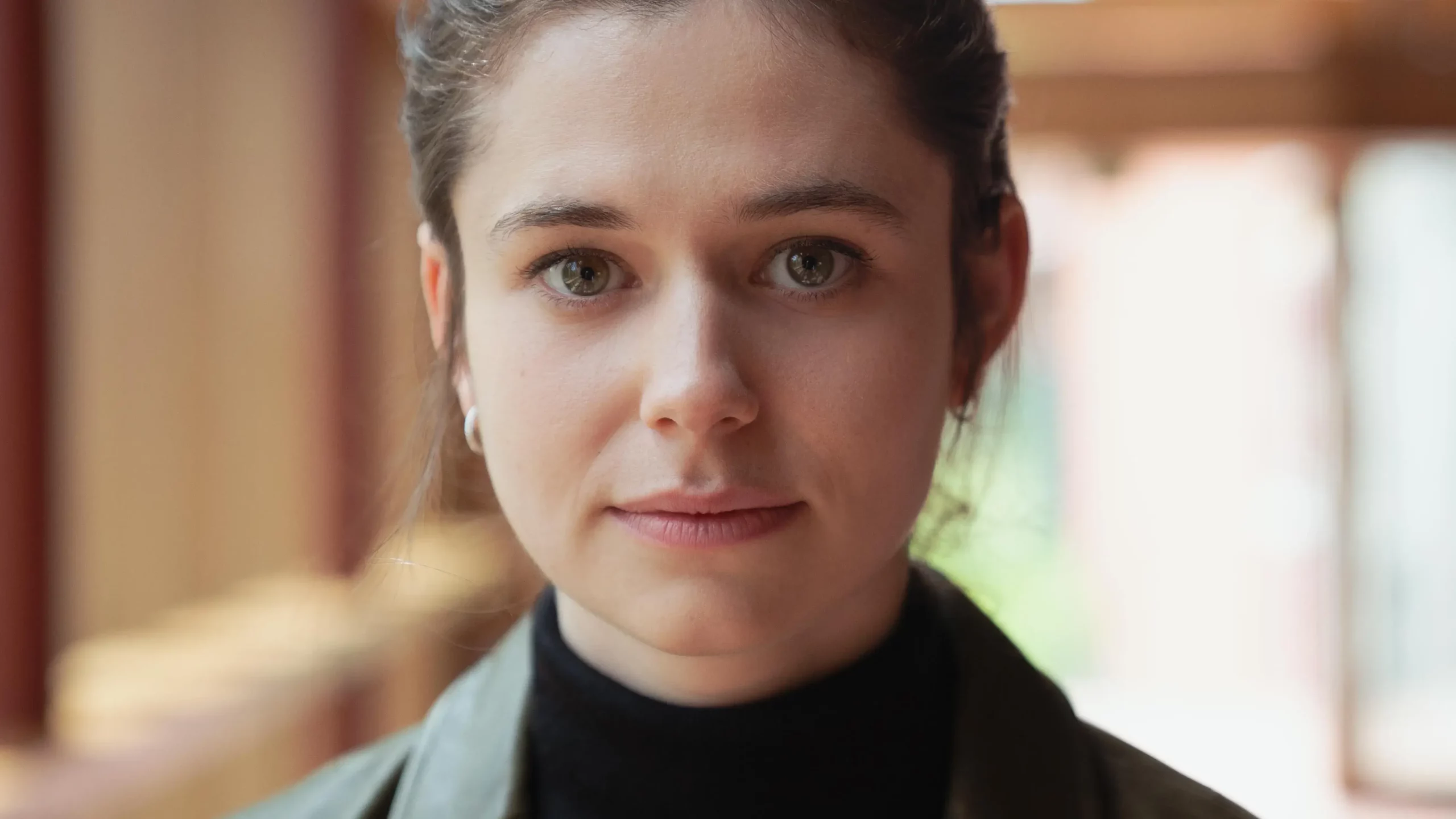 Yes, I know she's not real, she's just the protagonist of a novel ("Conversations with Friends" by Sally Rooney) and the TV show based on that novel (an absolute must-watch), but you know what, to me, she's a bit real. At the very least, I wish she was. She's real because she's in me. I'm a bit of a Frances, and Frances is a bit of me. I'd take her hand and say: you've been brave, teach me how you do it, how you welcome love even when it's so unstable and mute, how you jump in the dark when the risk is you can't come back from there, how you focus everything on someone, how you believe in someone and trust them unconditionally. Then, to her ear, I'd whisper, "What was it like to get so closely acquainted with Joe Alwyn?". Oh, but how could Frances know, it's Nick Conway she's got closely acquainted with… Perhaps, I should invite Alison Oliver (who plays Frances in the show) to the happy hour.
Last but not least, opposite me, sitting comfortably on the longer side of the table, ready to fill all the empty spaces in sight, the future:
Zendaya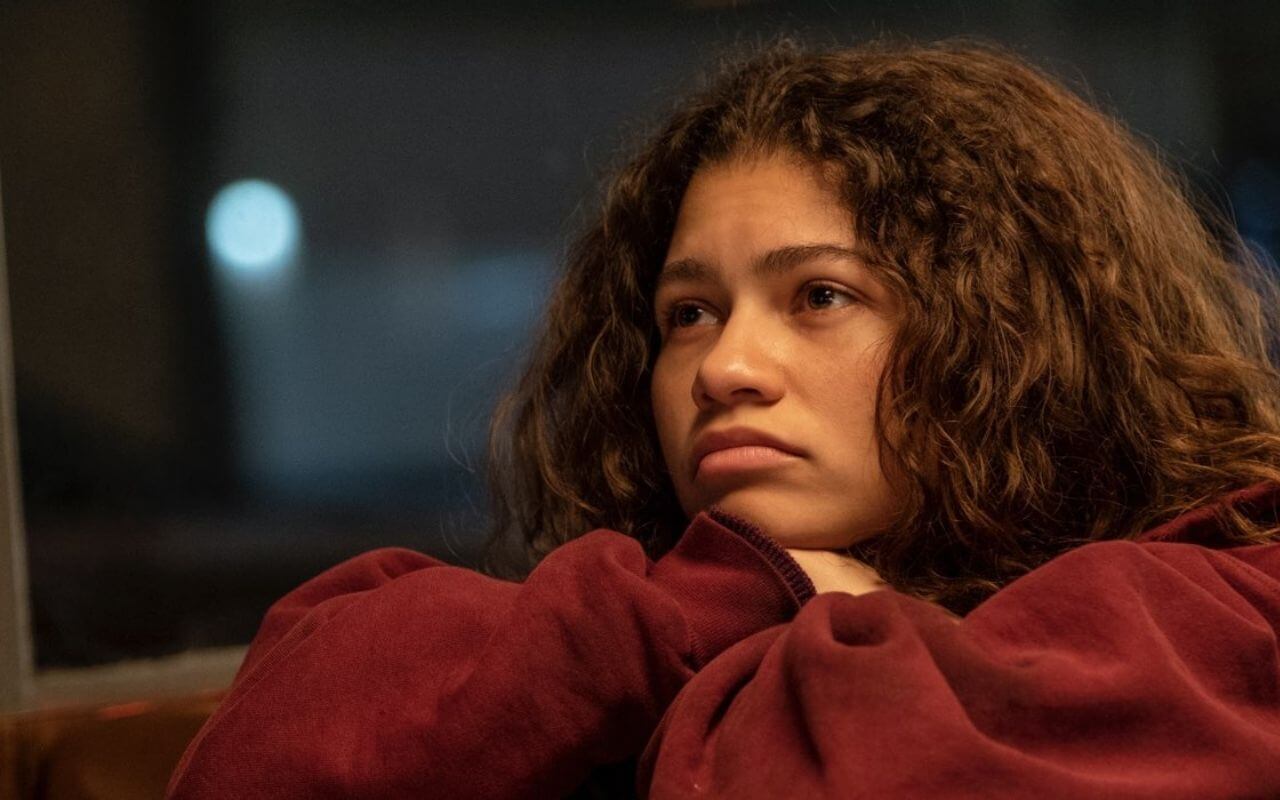 The queen bee of the moment, omnipresent and omnivorous in the ecosystem of entertainment, the girl is the emblem of the days to come, which will be better than the ones that already came. From a classic Disney Channel debut up to the consecration of an ever-growing success with "The Greatest Showman", I would ask Zendaya tips on how to climb up the peaks of the world and what's the view like from there. With Zendaya, I'd fancy talking endlessly about that masterpiece that is "Euphoria", about how it feels to be a manifesto of our era and hope for future generations, the new girlfriend of Spiderman, "Dune"'s Chani and the muse of Valentino. I'd fancy asking Zendaya one favor, to get hold of the future of humanity: I have complete faith in her.
Now, to all the fictional men of my life, I say: no offense, I love you too and you're equally important to me. There will be another article, and it will be dedicated to you, my word it is.