"Visions, lights and atmosphere are the keywords that guide the creation of Twins Florence. Stratifications of materials and fabrics contrasts become the way to give shape to a new spirit, which combines strength and femininity". These are the words that define the brand and that sum up to perfection an androgynous aesthetic, minimalist and a simple design.
Linda Calugi created in 2015 Twins Florence in partnership with Missardi (a company specialized in leathers). Winner this year of the Ramponi Prize at the contemporary fashion fair White, Linda is now renown for the mix of creativity, innovation, research, planning, aesthetics and, according to Alfredo Ramponi, the "ability to advance the Italian fashion compared to market criteria".
And in the same day she received the Prize she also presented at the prestigious Hotel Senato in Milano her new Spring Summer 2017 collection, which winds around the concept of mimicry and blending, in this case referred to the ability of a dress to confuse the eyes. The collection presented at the event has 4 combinations and different looks, each one full of color and one in a fantasy made of clean and vertical lines. The fibers are all natural, such as linen, cotton and silk and create beautiful movement and dynamism. The colors of the entire collection range from white to the more or less intense pink shades, blue denim, and some variations of red. Each piece is handmade and processed with natural techniques, starting with the best leather and the finest fabrics. Each piece is proudly produced in Italy and distributed worldwide.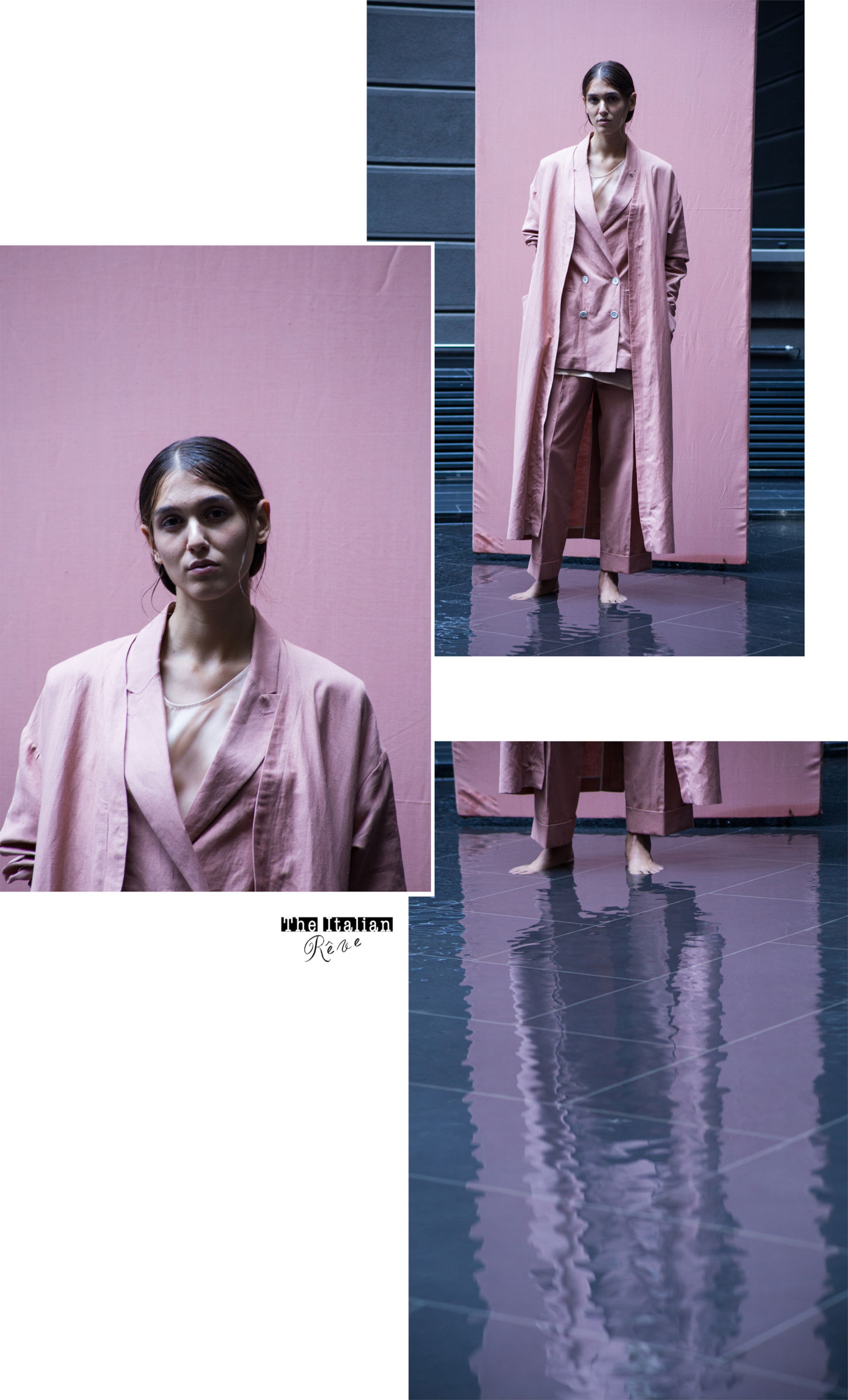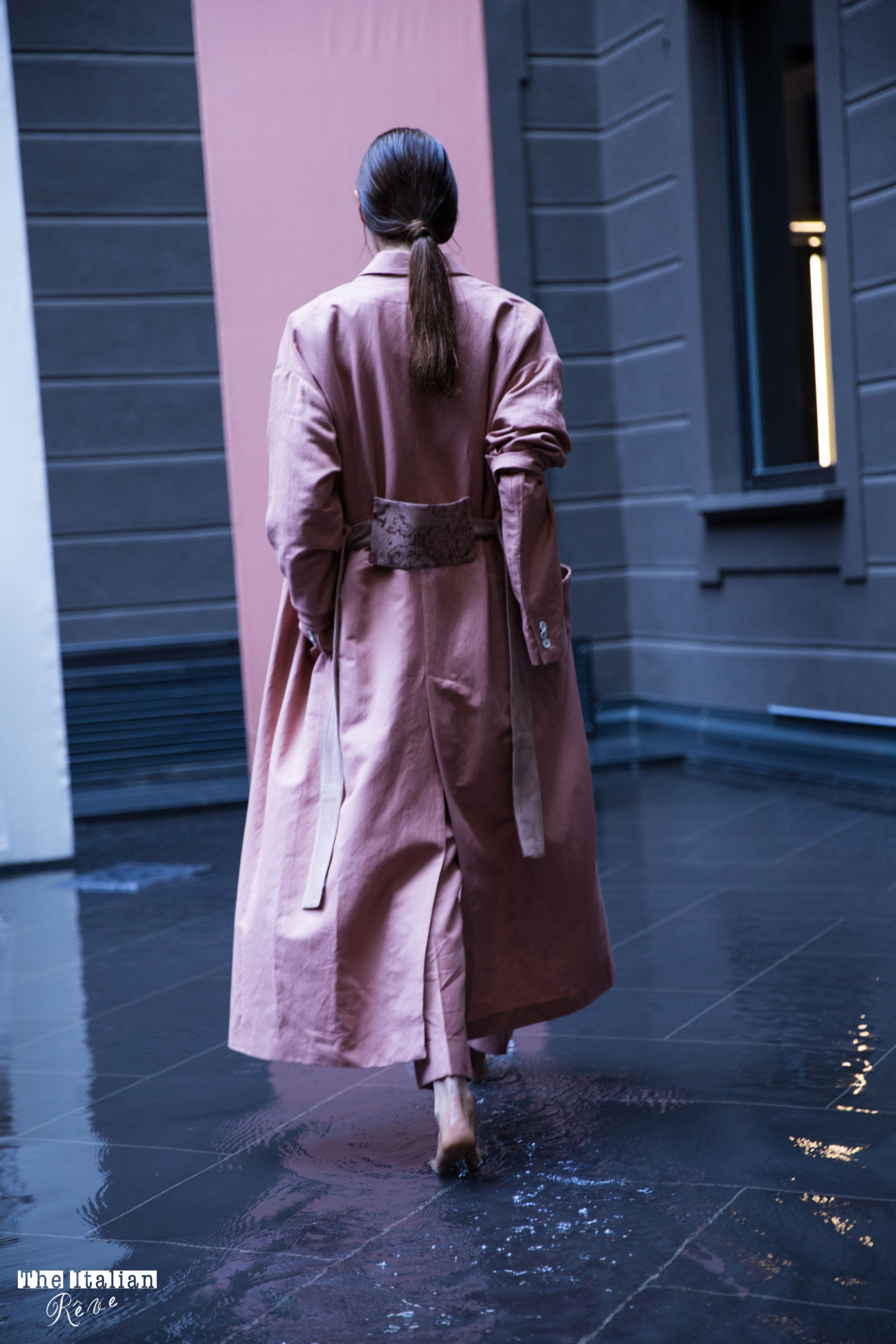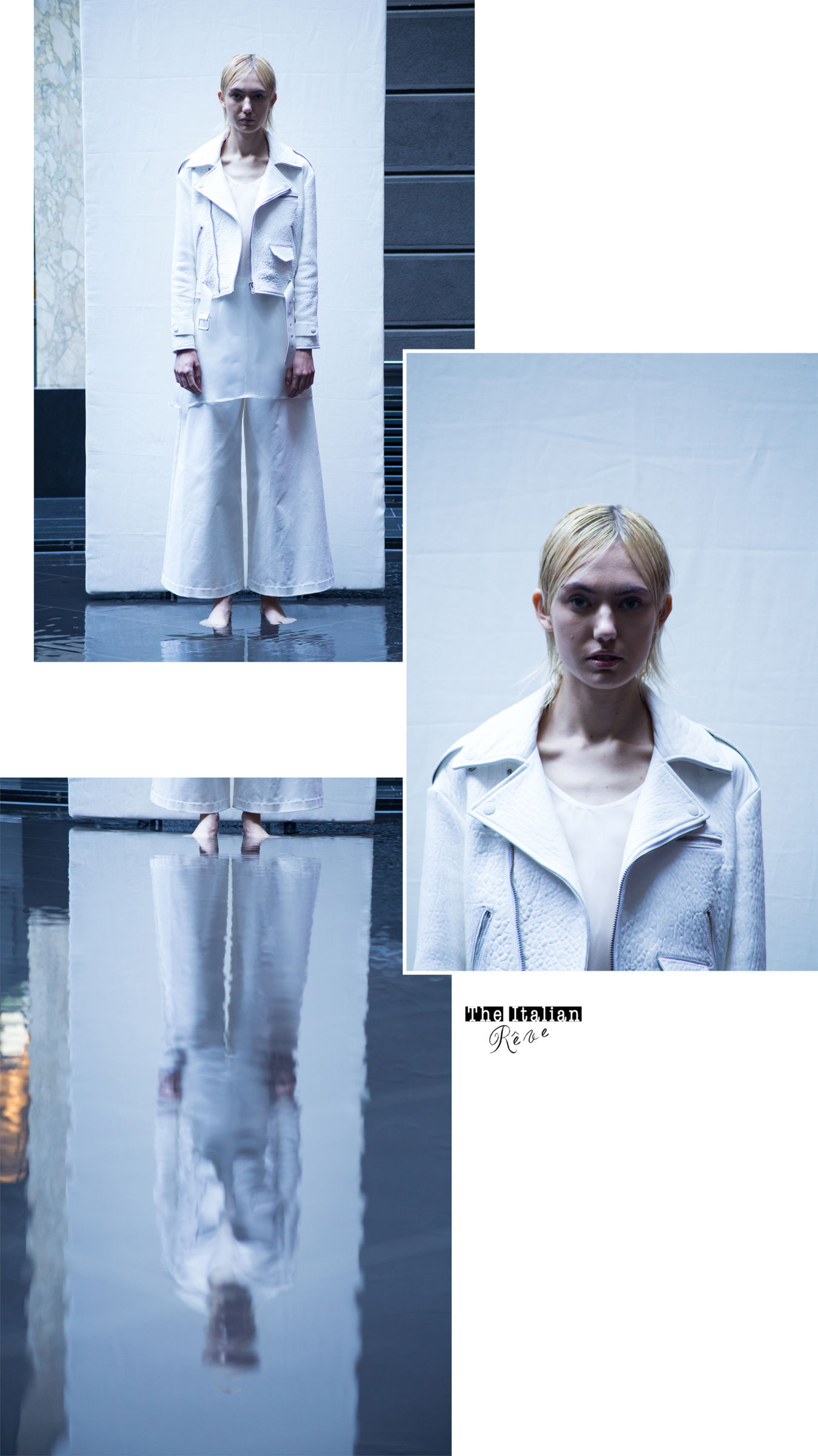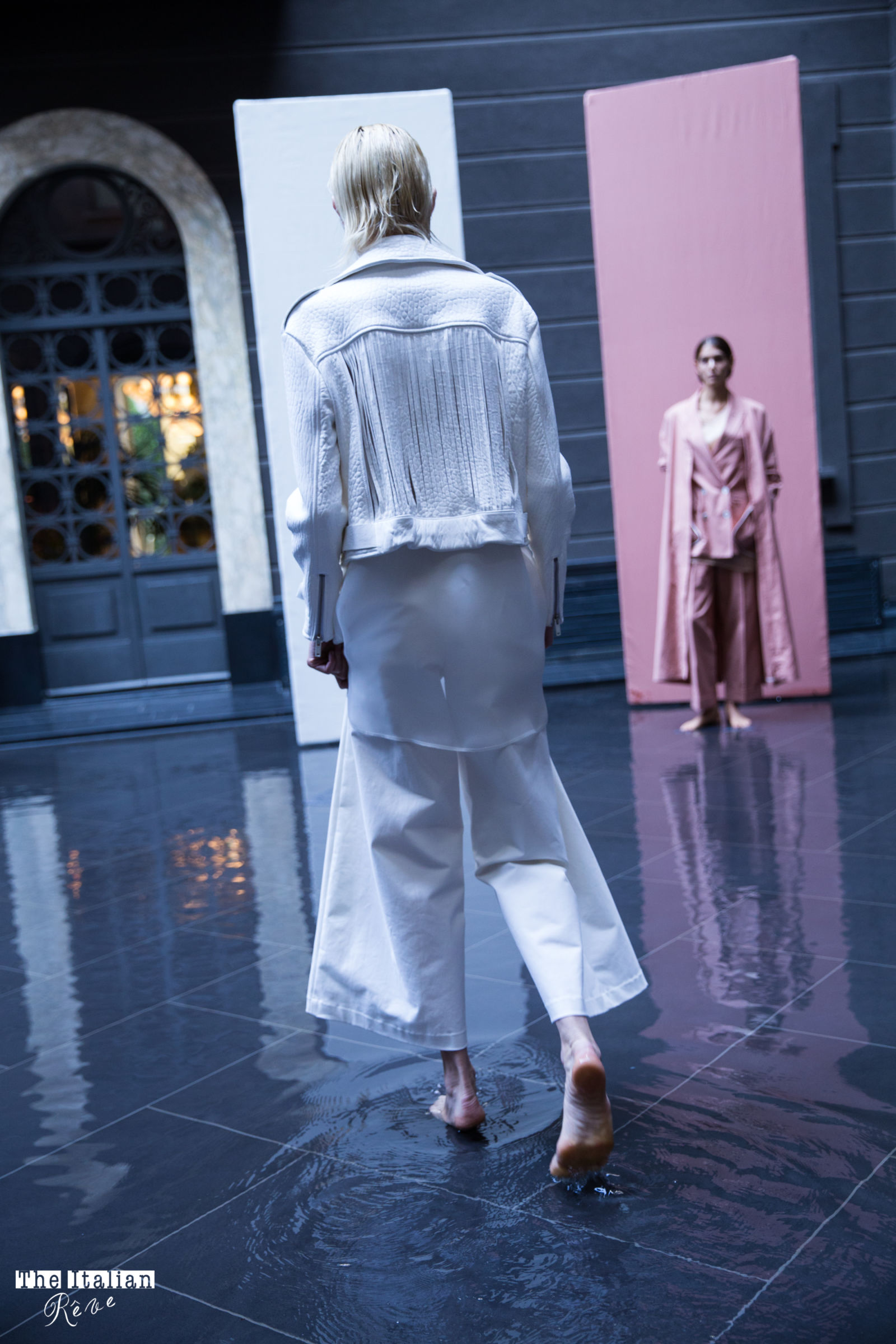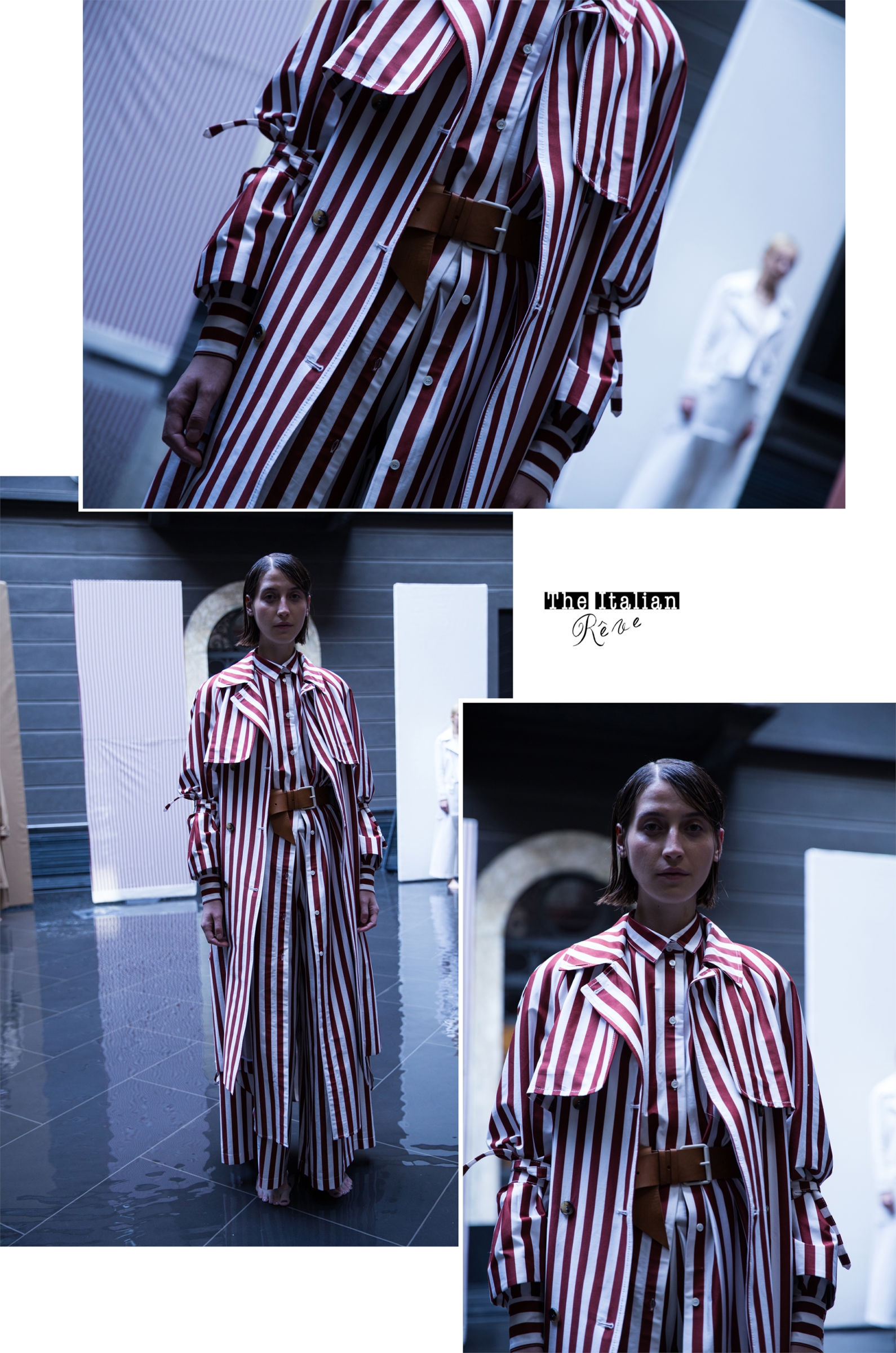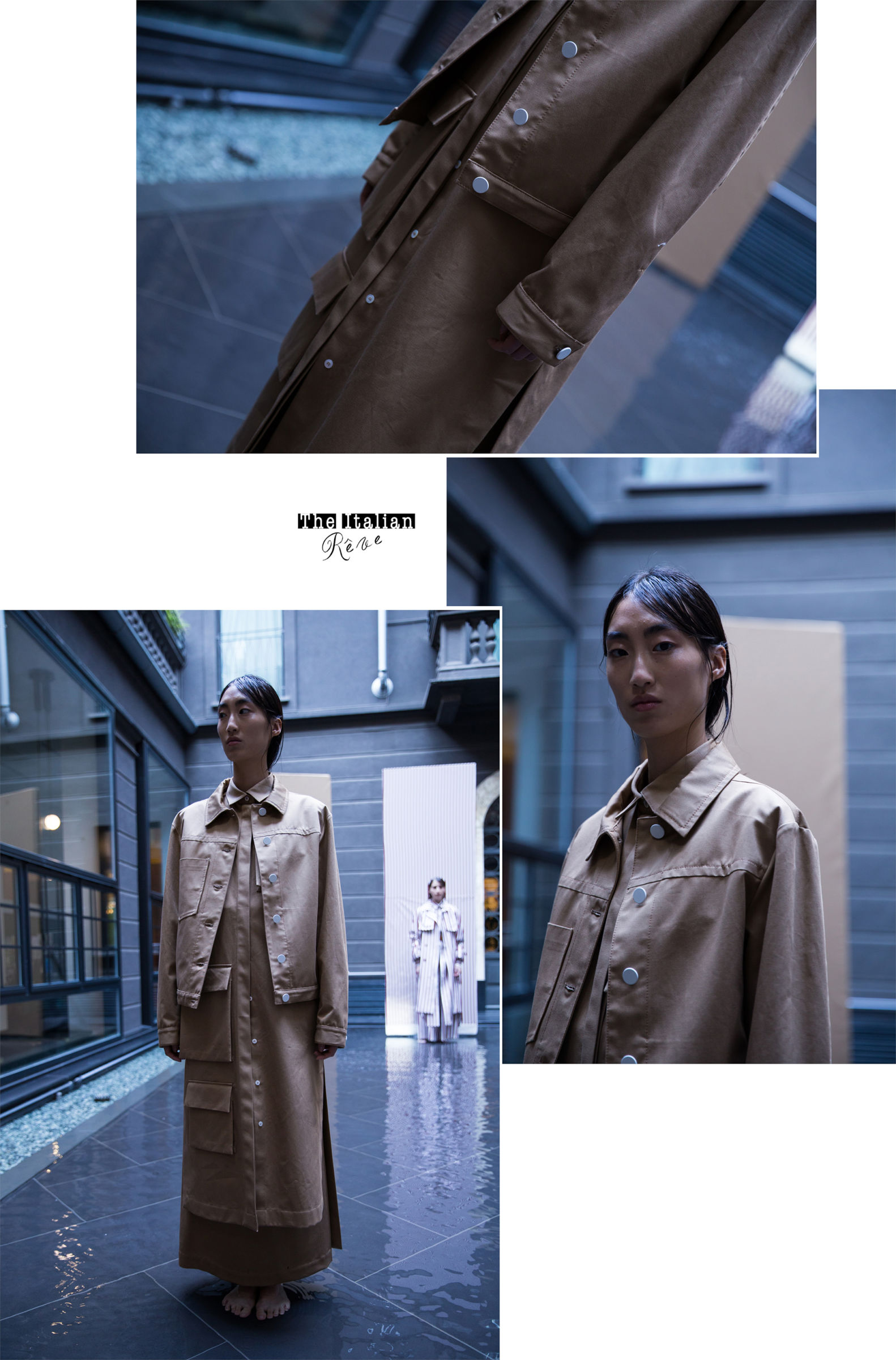 This can definitely be called avant-garde femininity that seems to celebrate the meeting and blending of the modern woman with the traditional craftsmanship of the fabrics. The models on the water mingled with their reflection, and the panel on the background (made with the very same fabric of the clothes) is the perfect example of mimicry and create a unique atmosphere in which to get lost.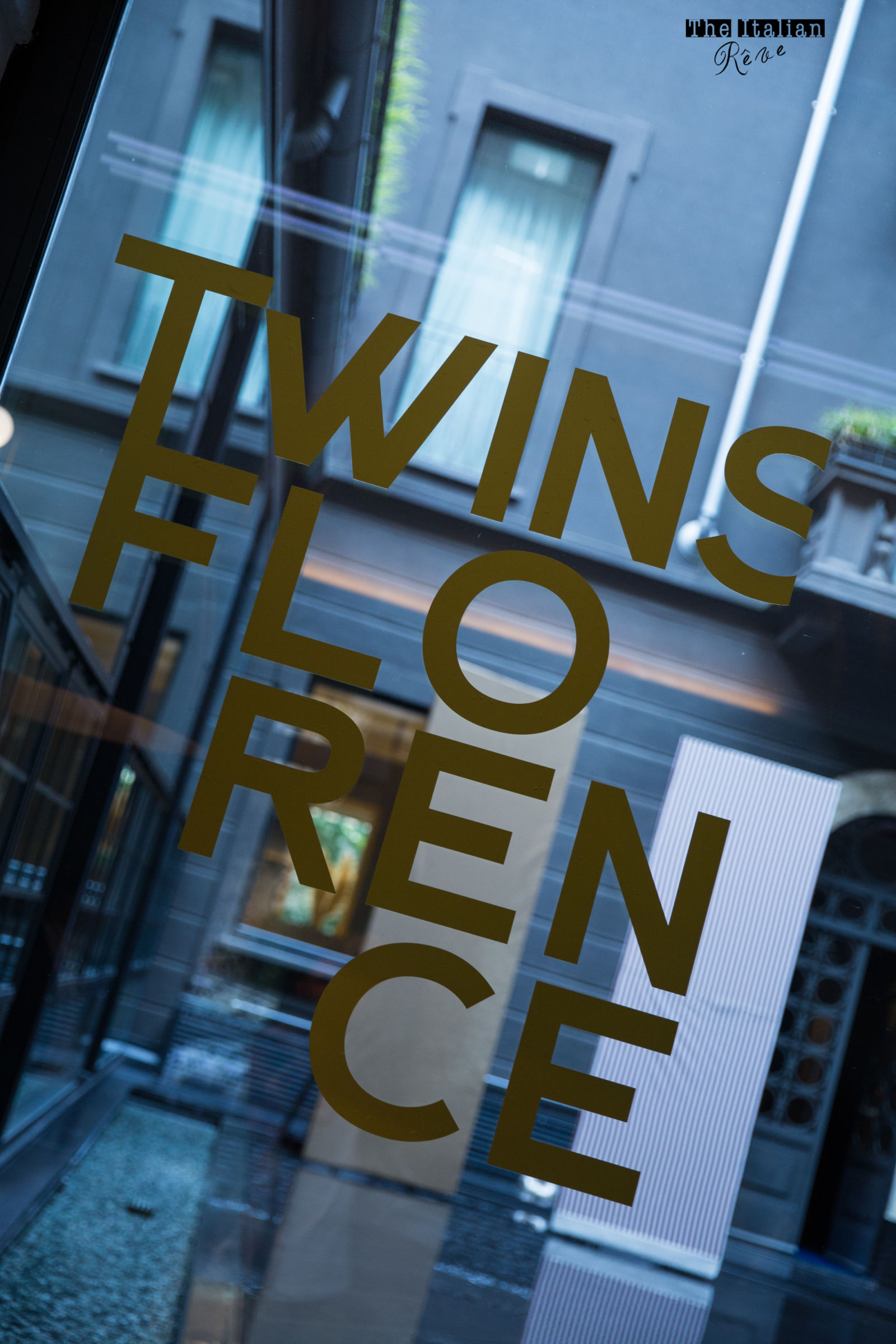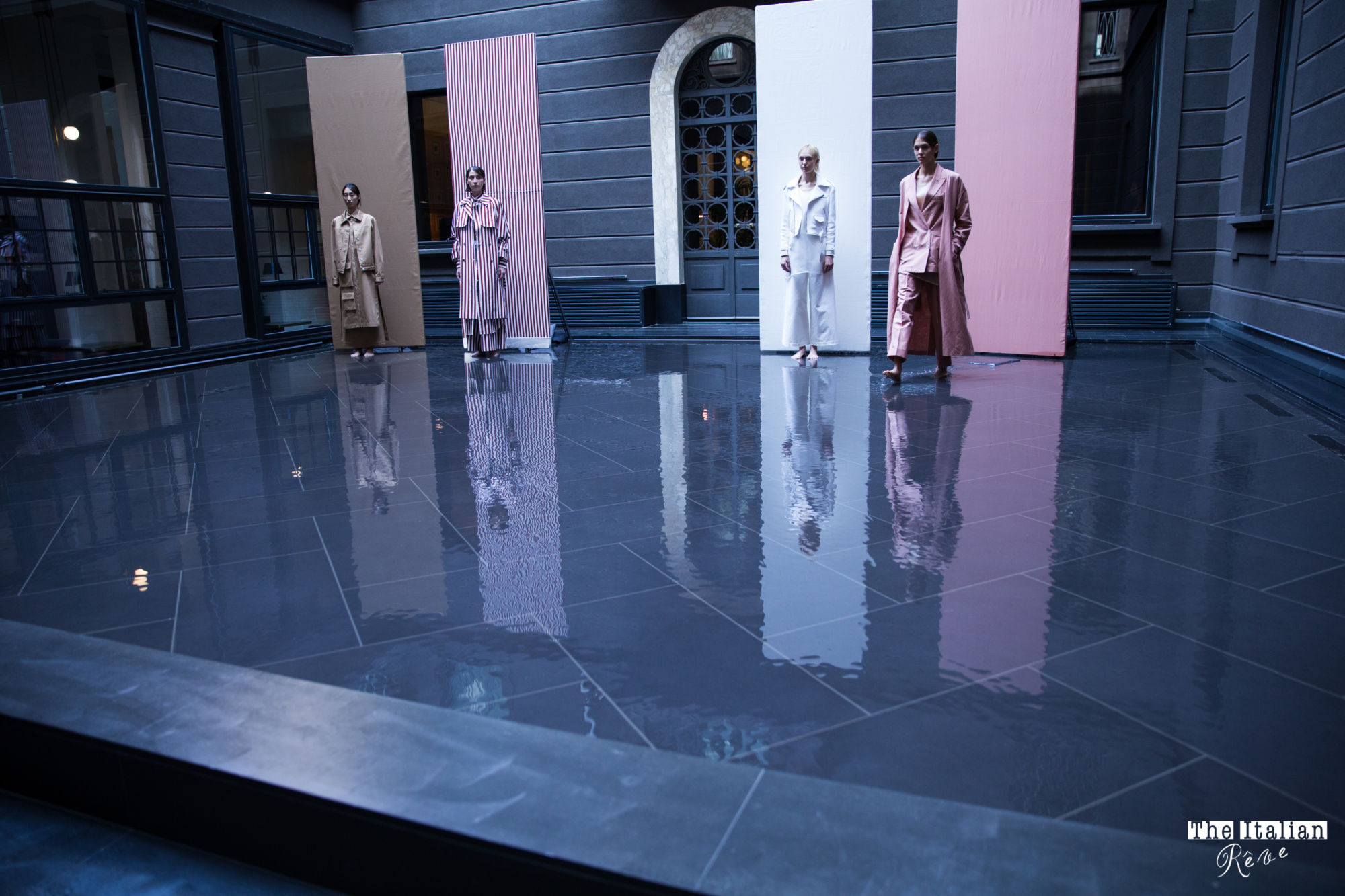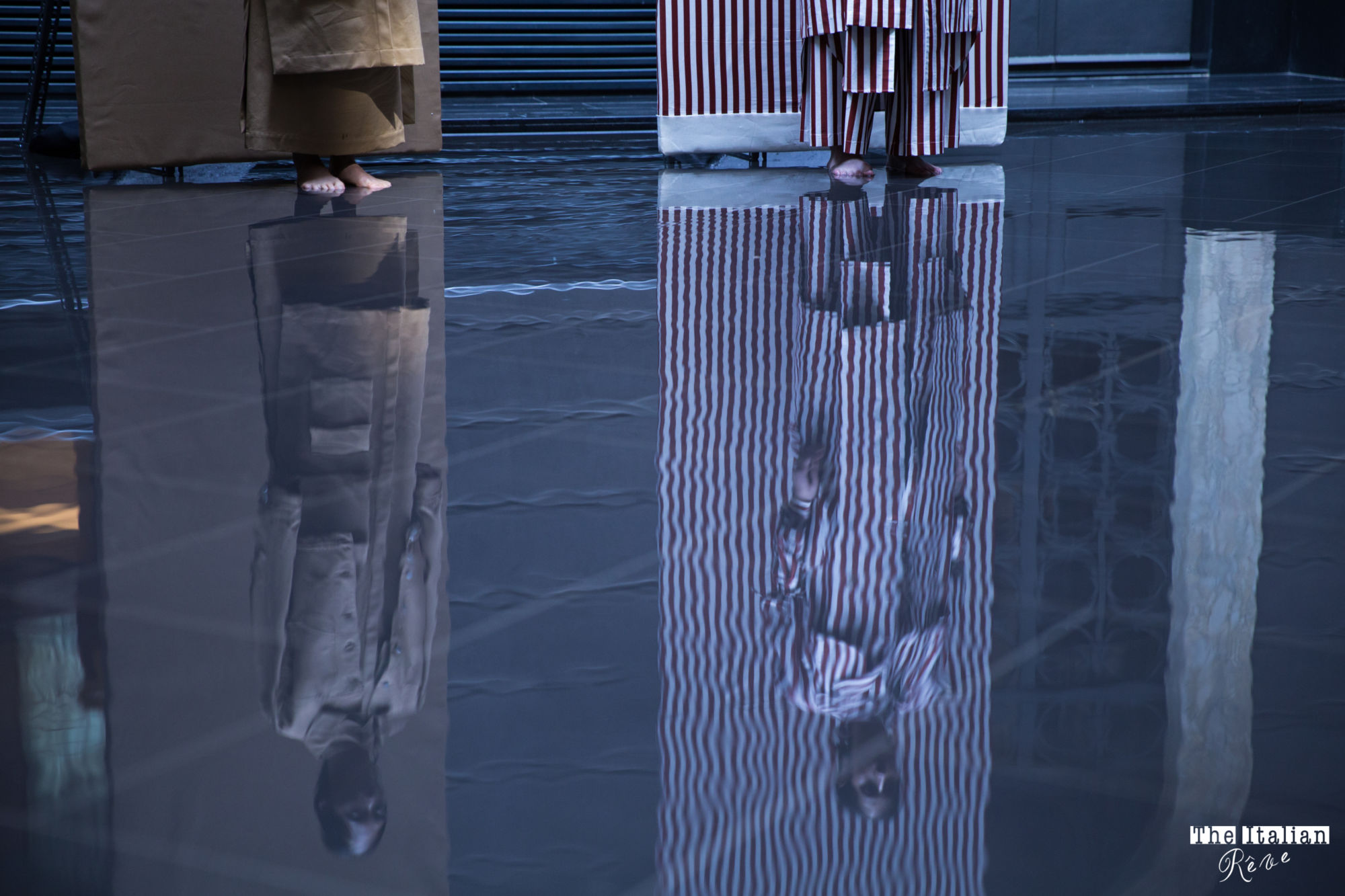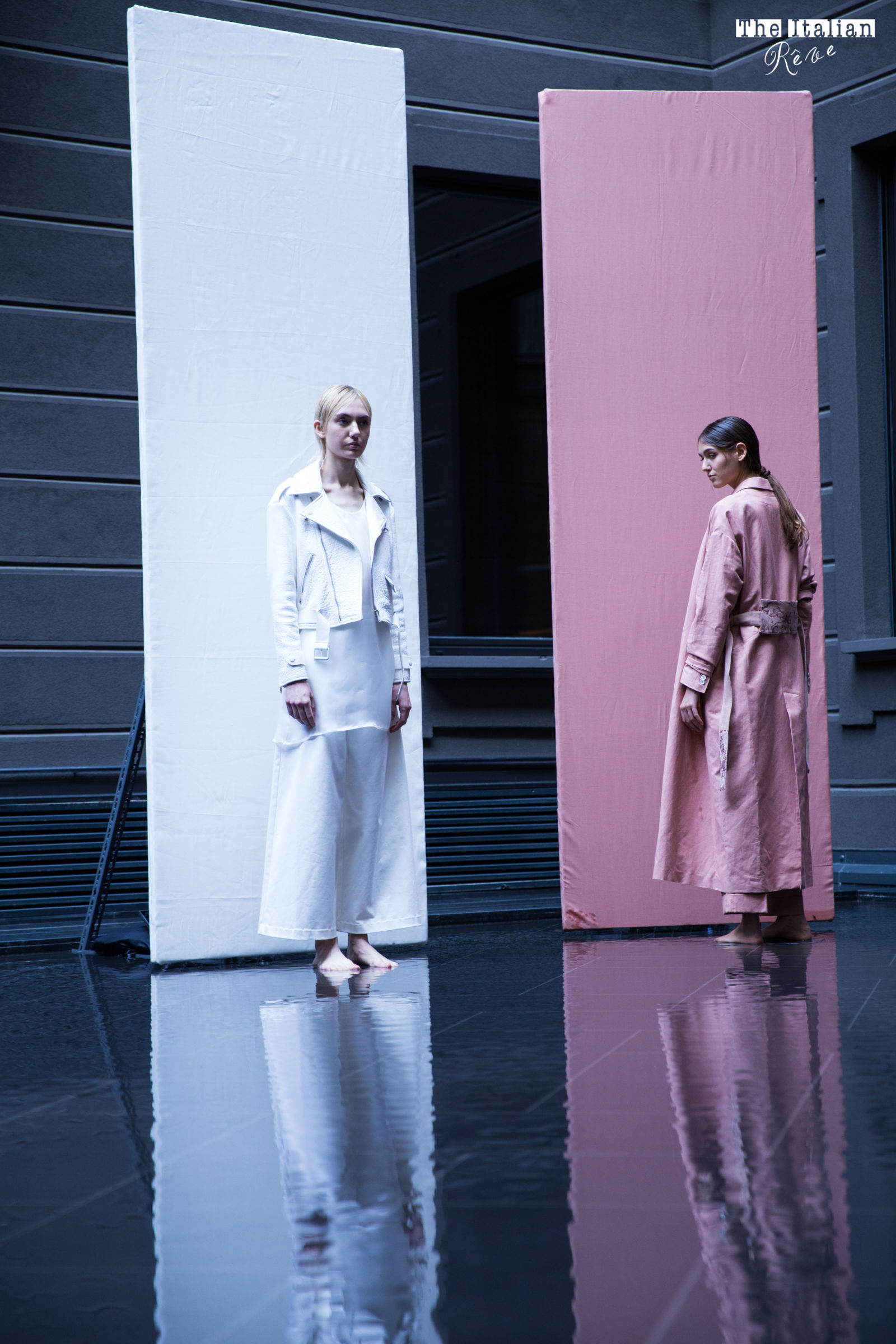 We had the opportunity to be on the backstage where the makeup artist Judy Bedetti has revealed the secrets of their beauty look. Starting from the water environment, they opted for a wet look effect both on the hair, with a mix of gel and hair spray, and for the makeup.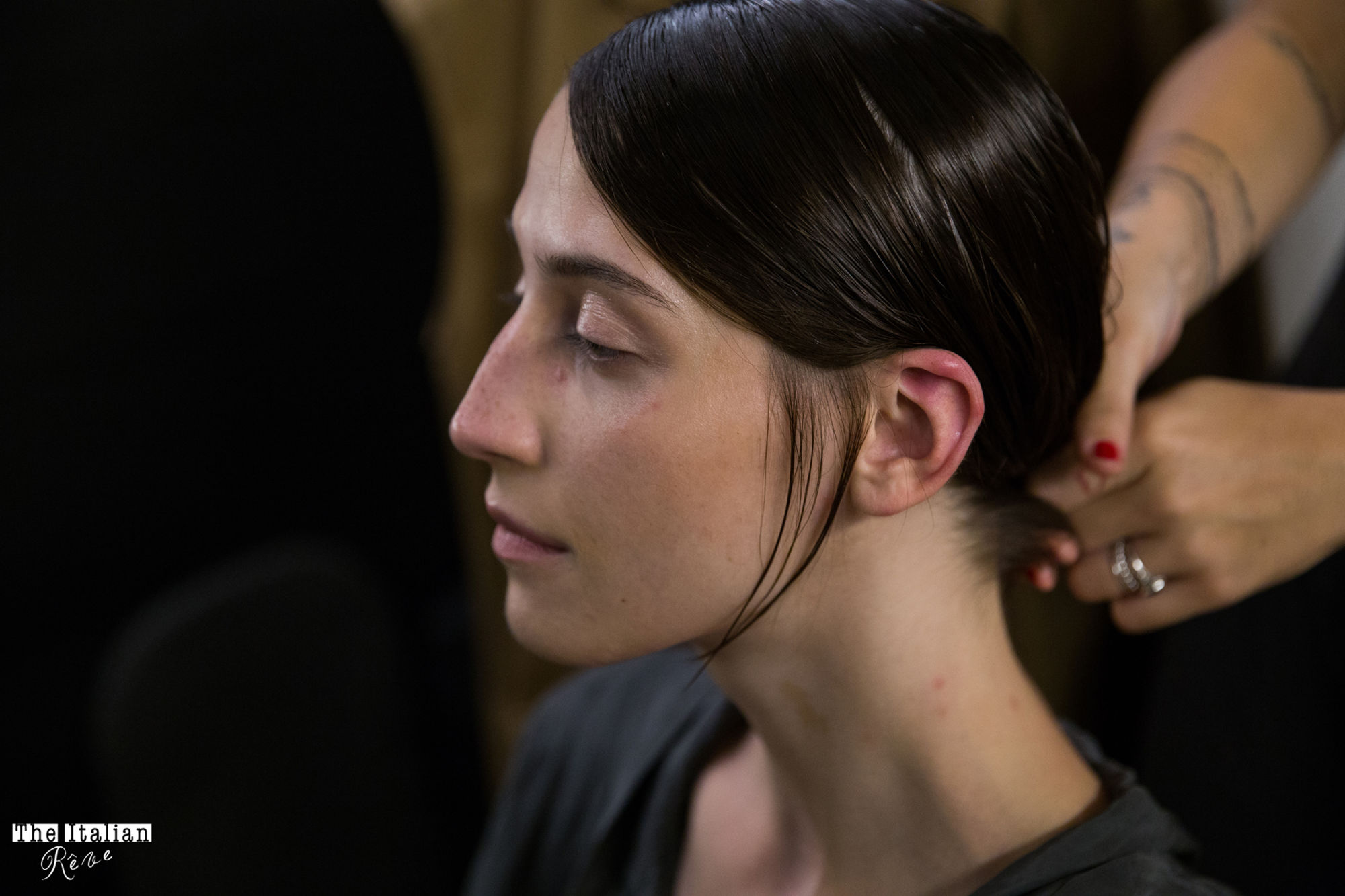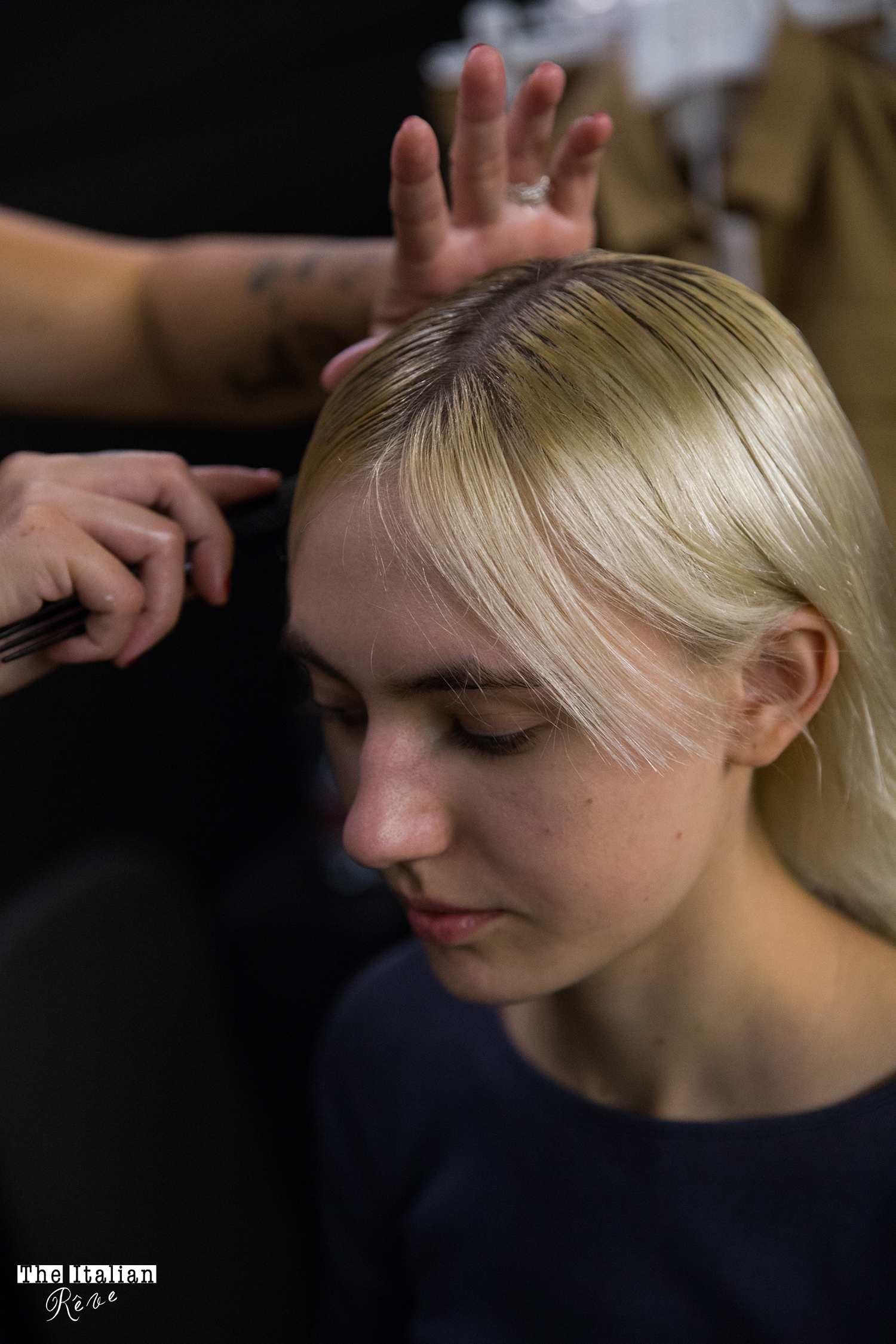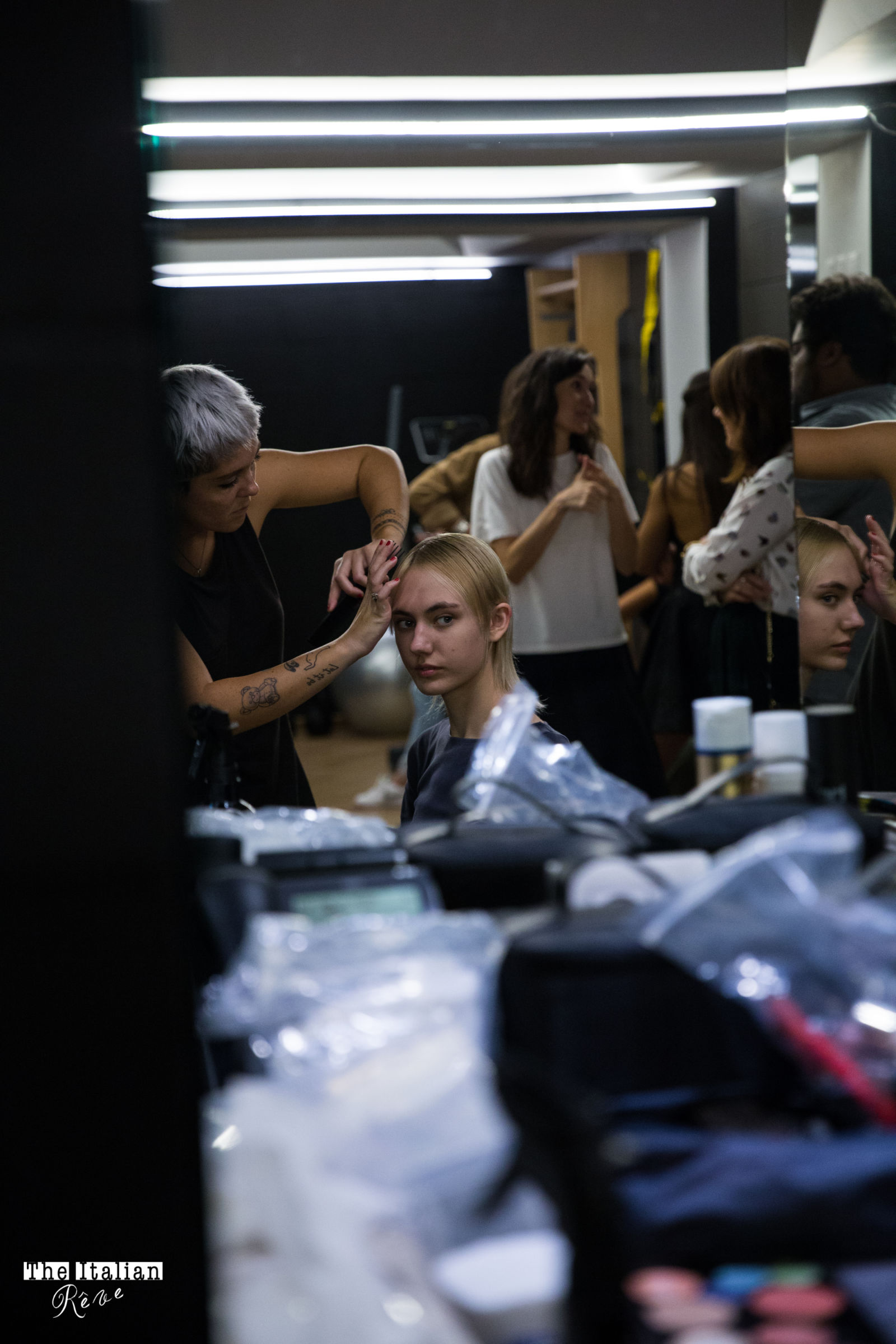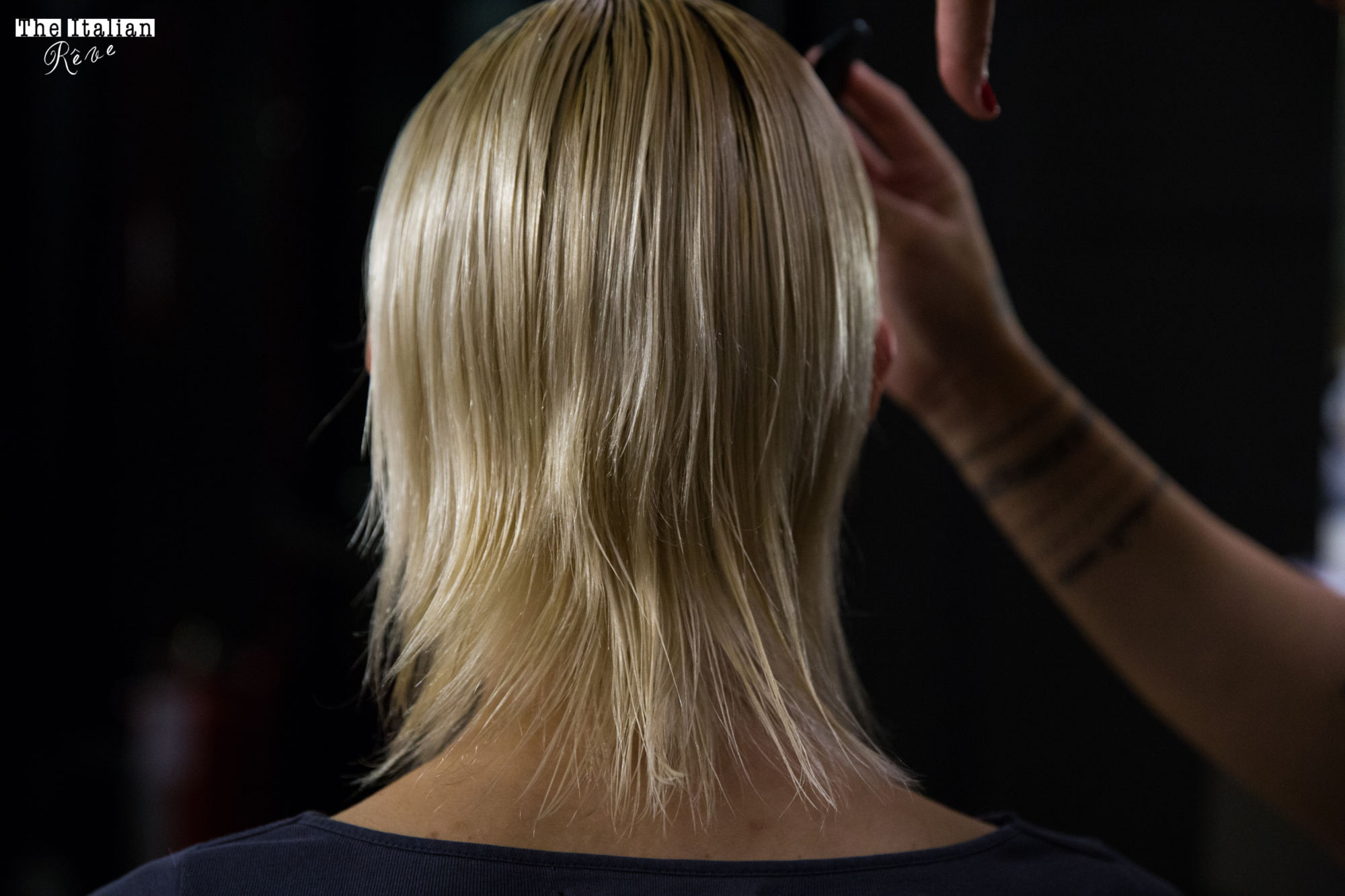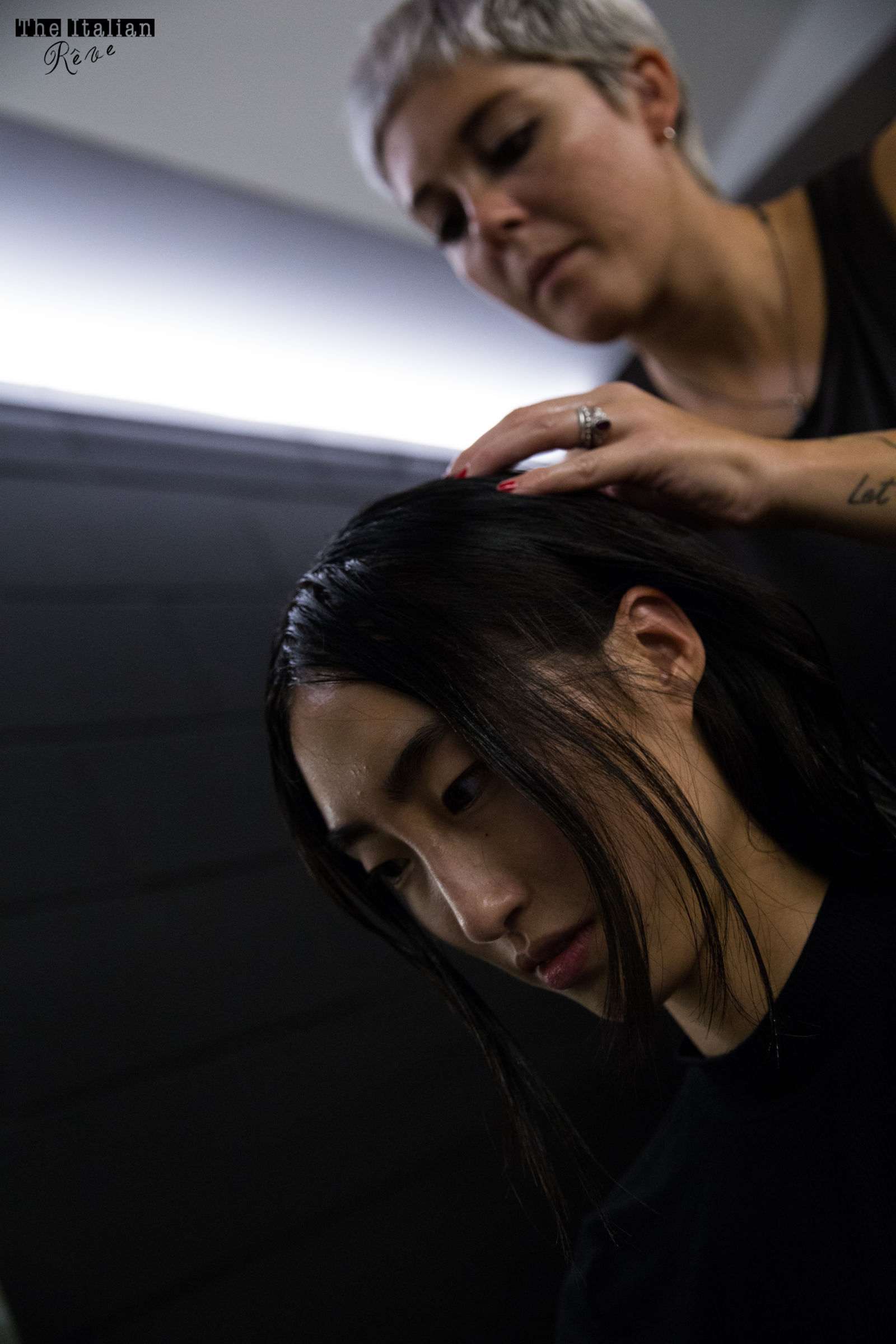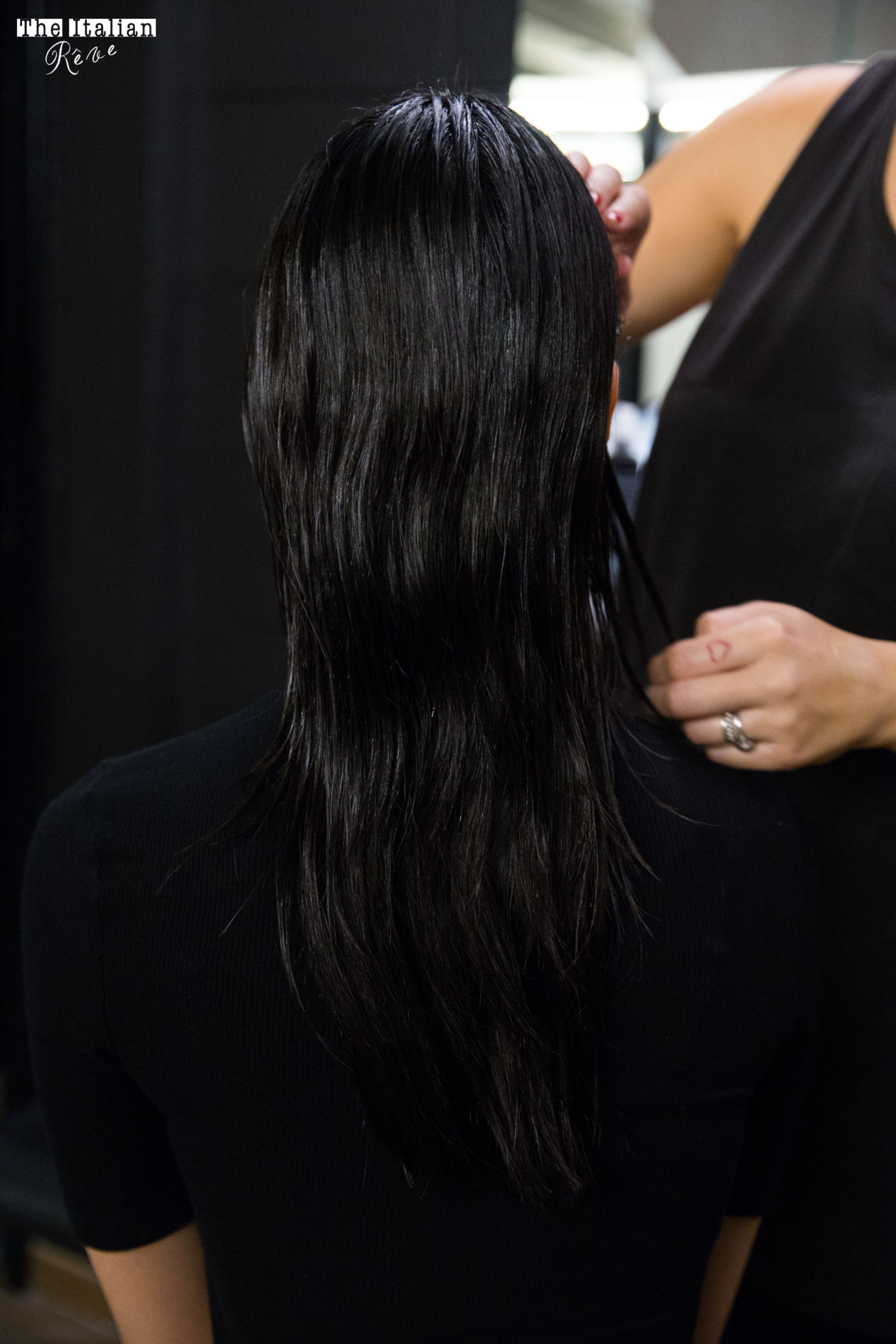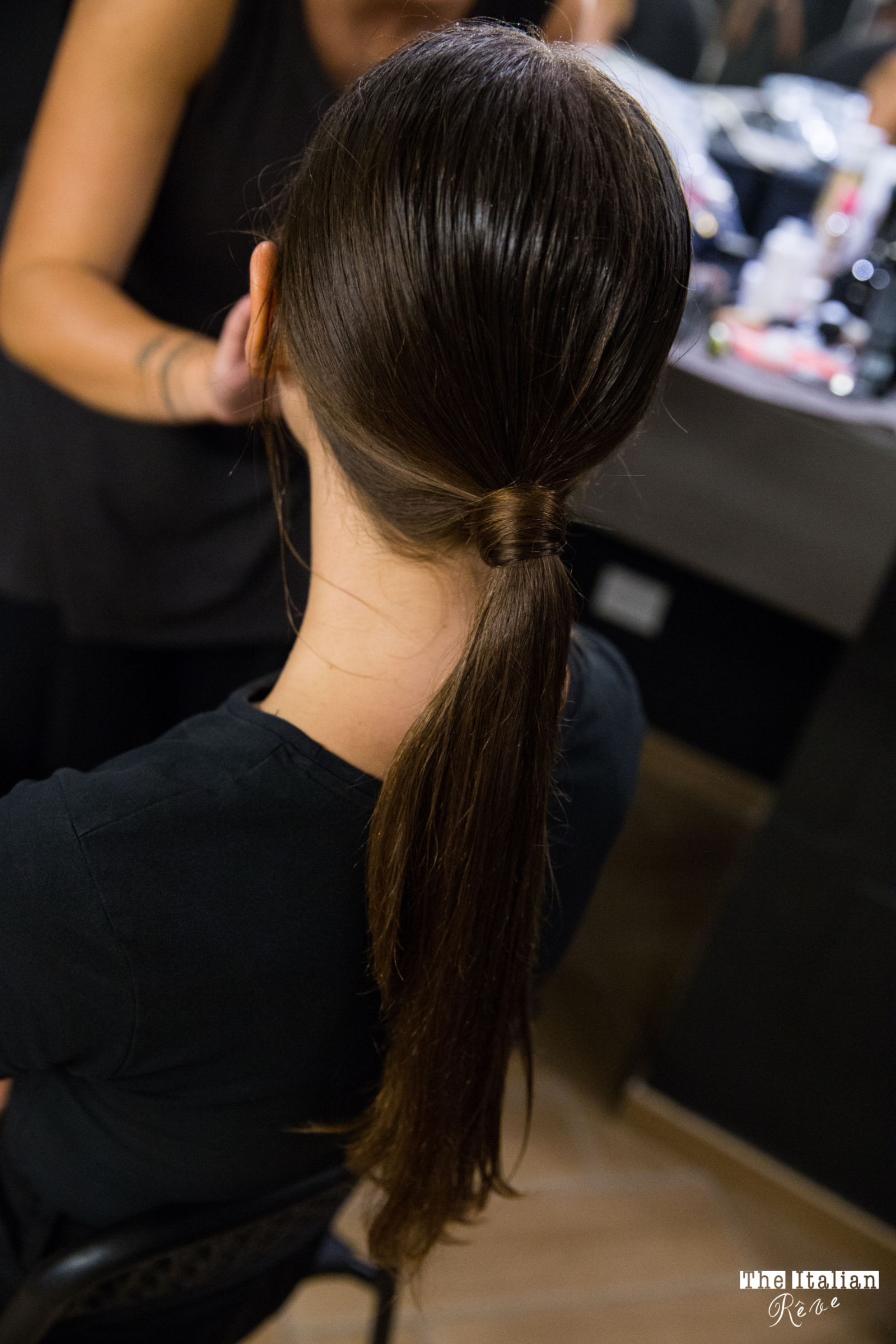 As for the makeup the key points were definitely the super luminous base (almost an extreme strobing but at the same time a sort of natural one) and black mascara to give definition to the eye. For the base the makeup artist used Mac Cosmetics Face and Body foundation, and to cover any imperfections the Chanel concealer, also natural and radiant. But the Star product that illuminated the face of the models was definitely the highlighter: Pearl by Mac Cosmetics. The mascara instead was the Mega Volume by L'Oréal, Waterproof of course.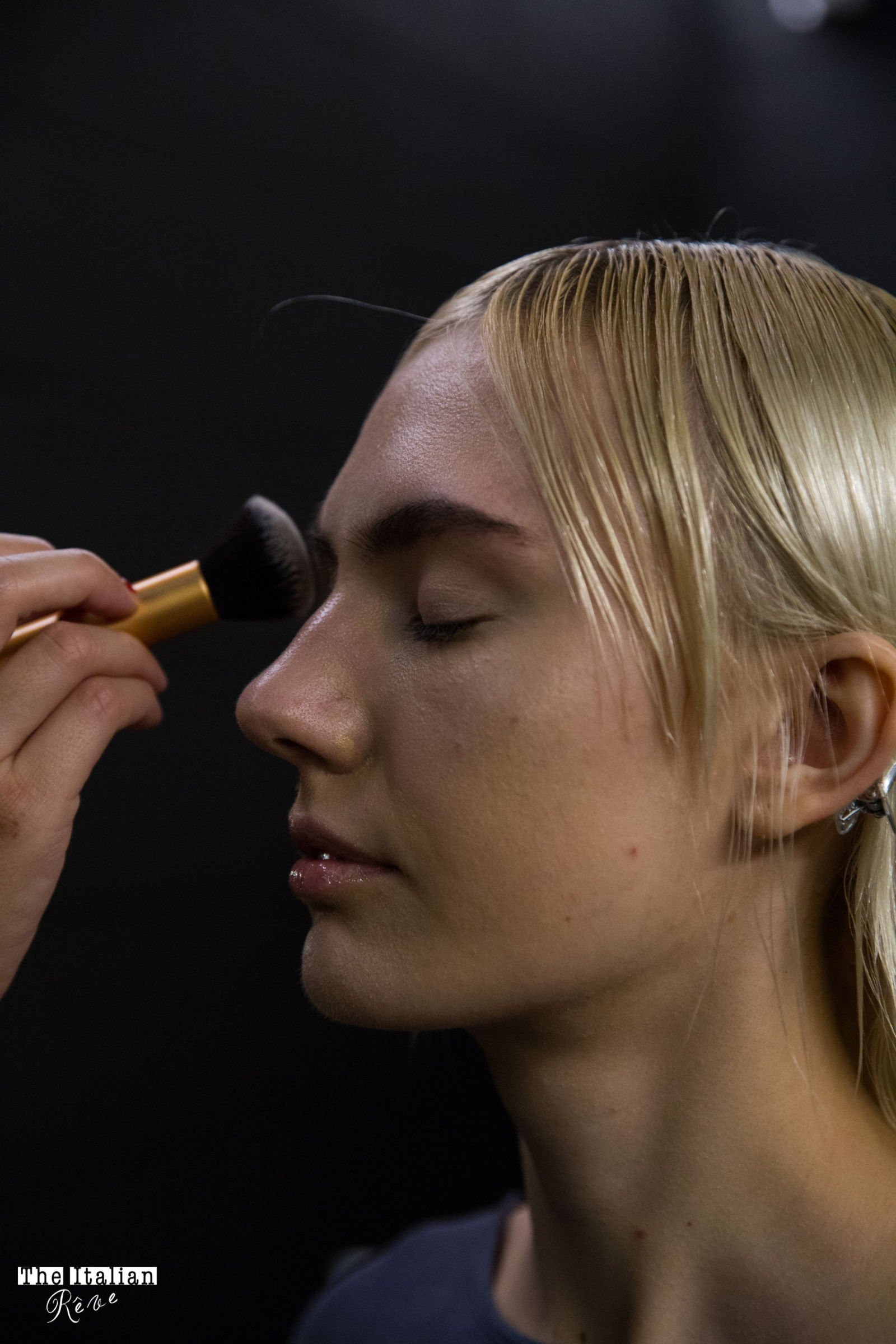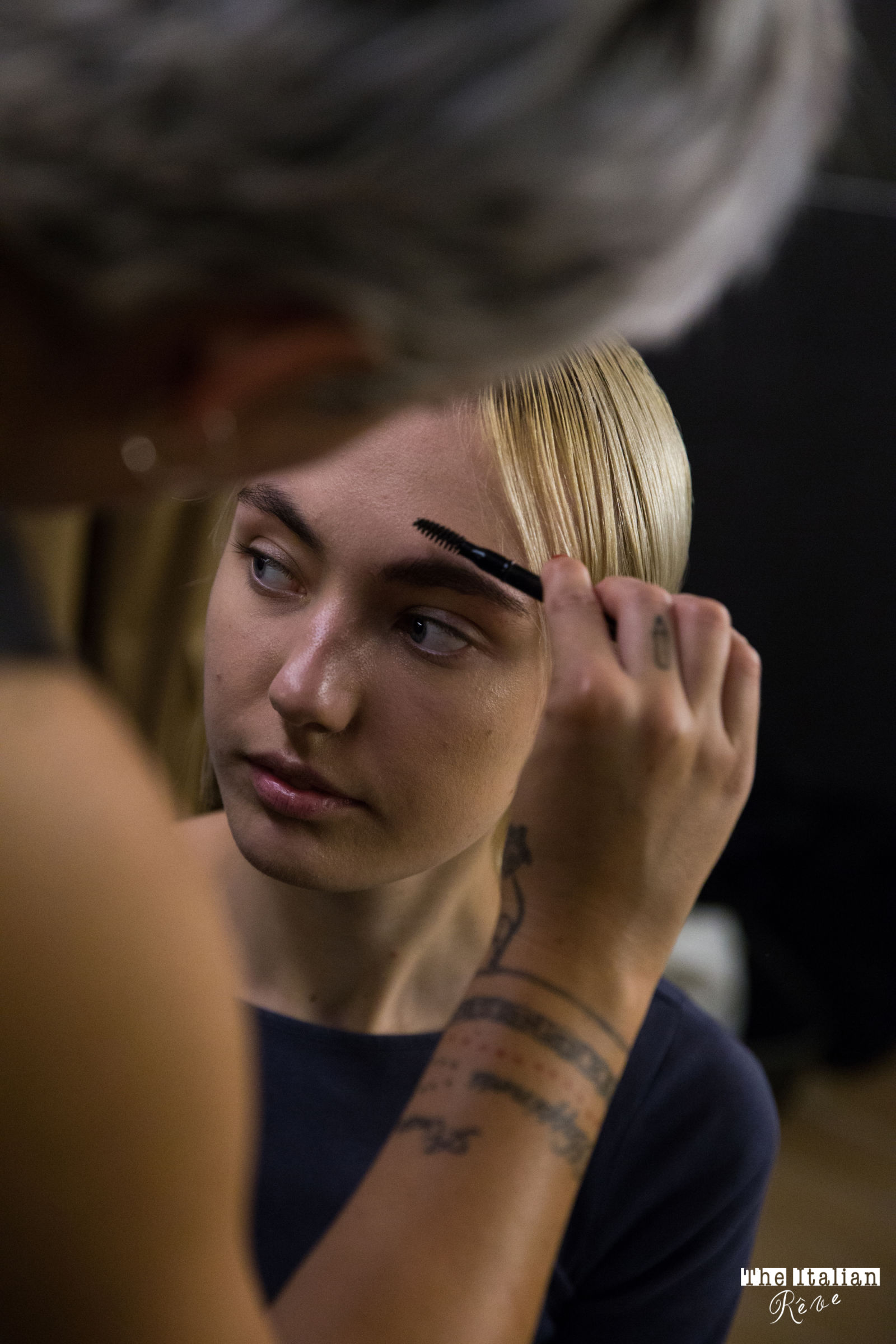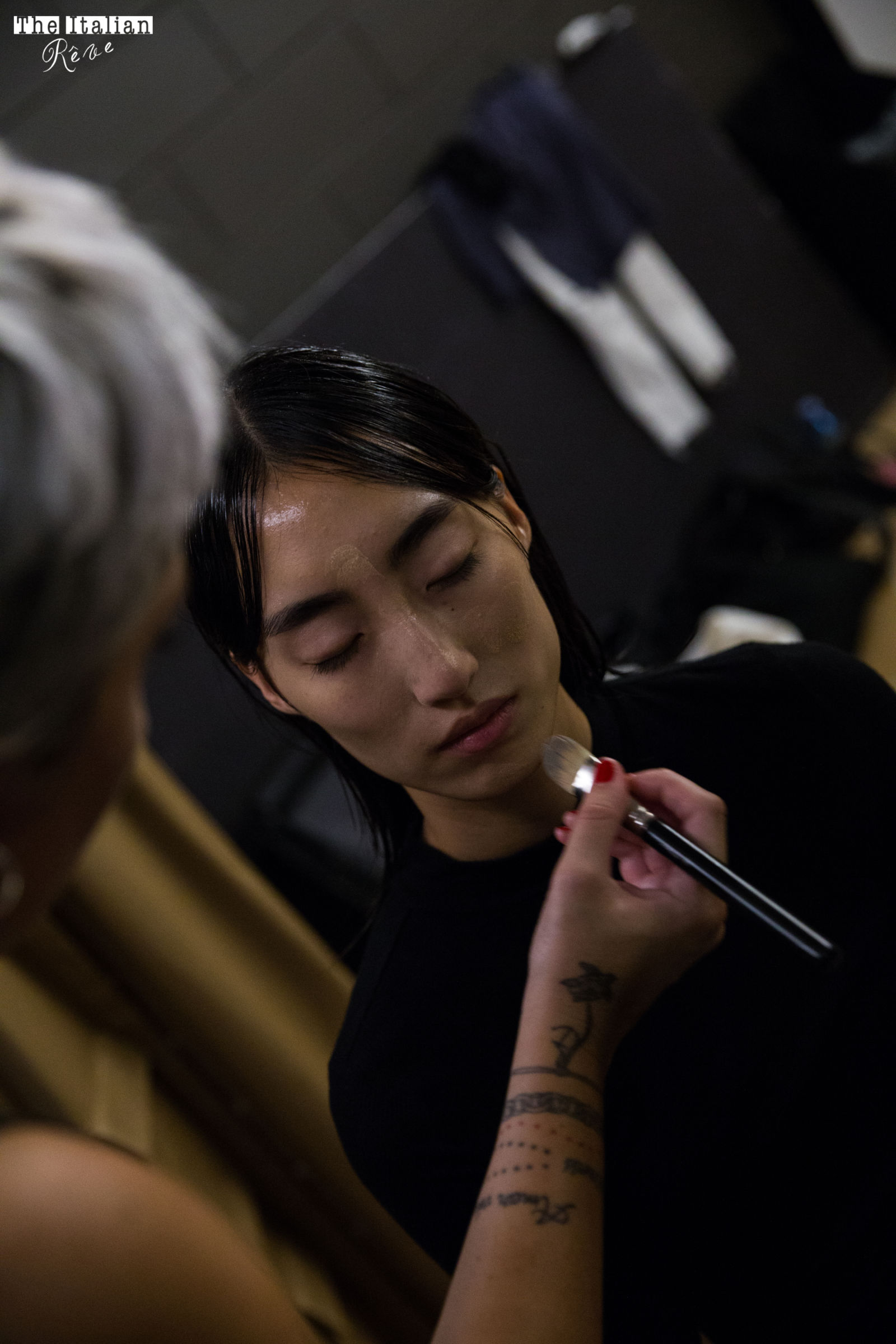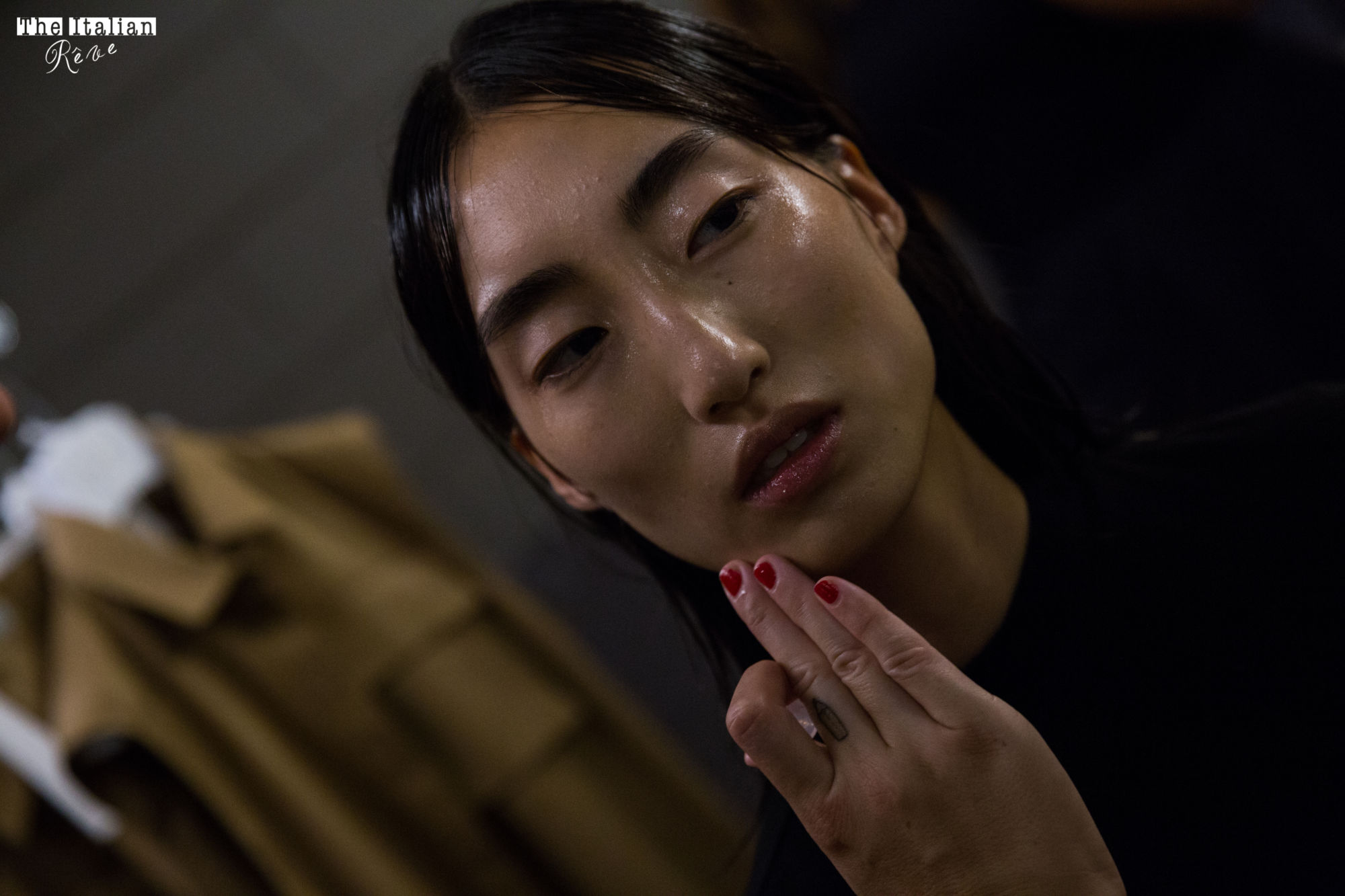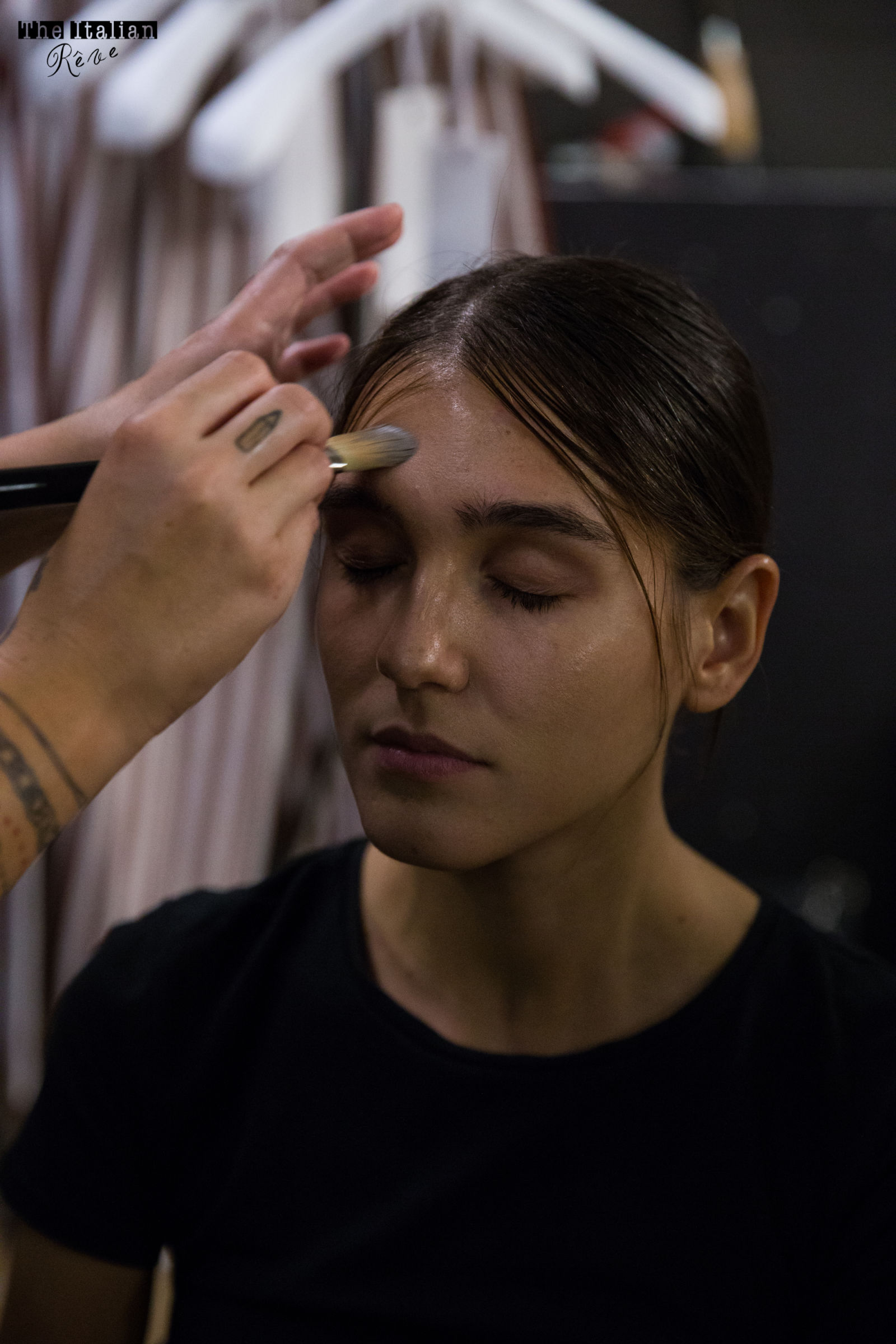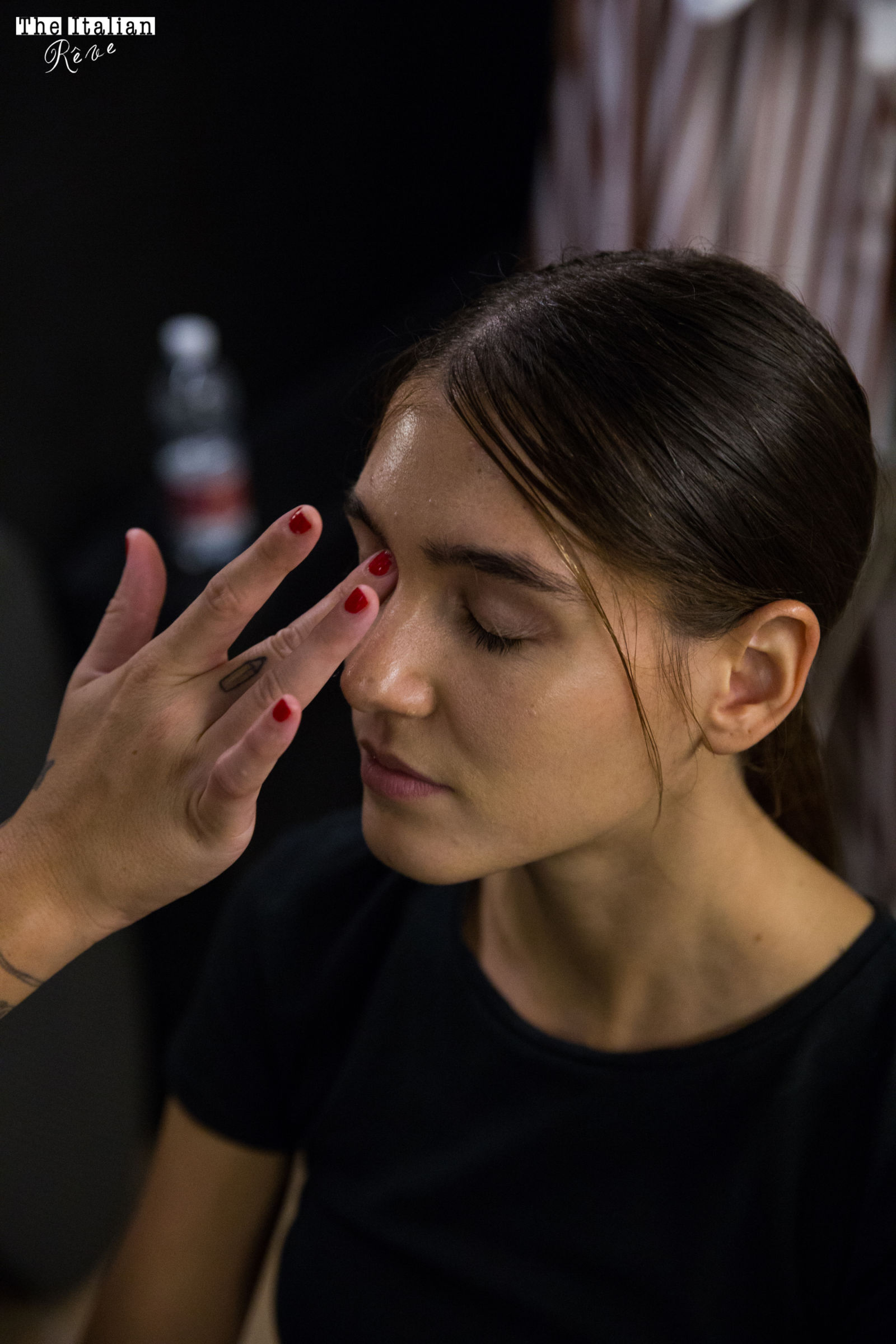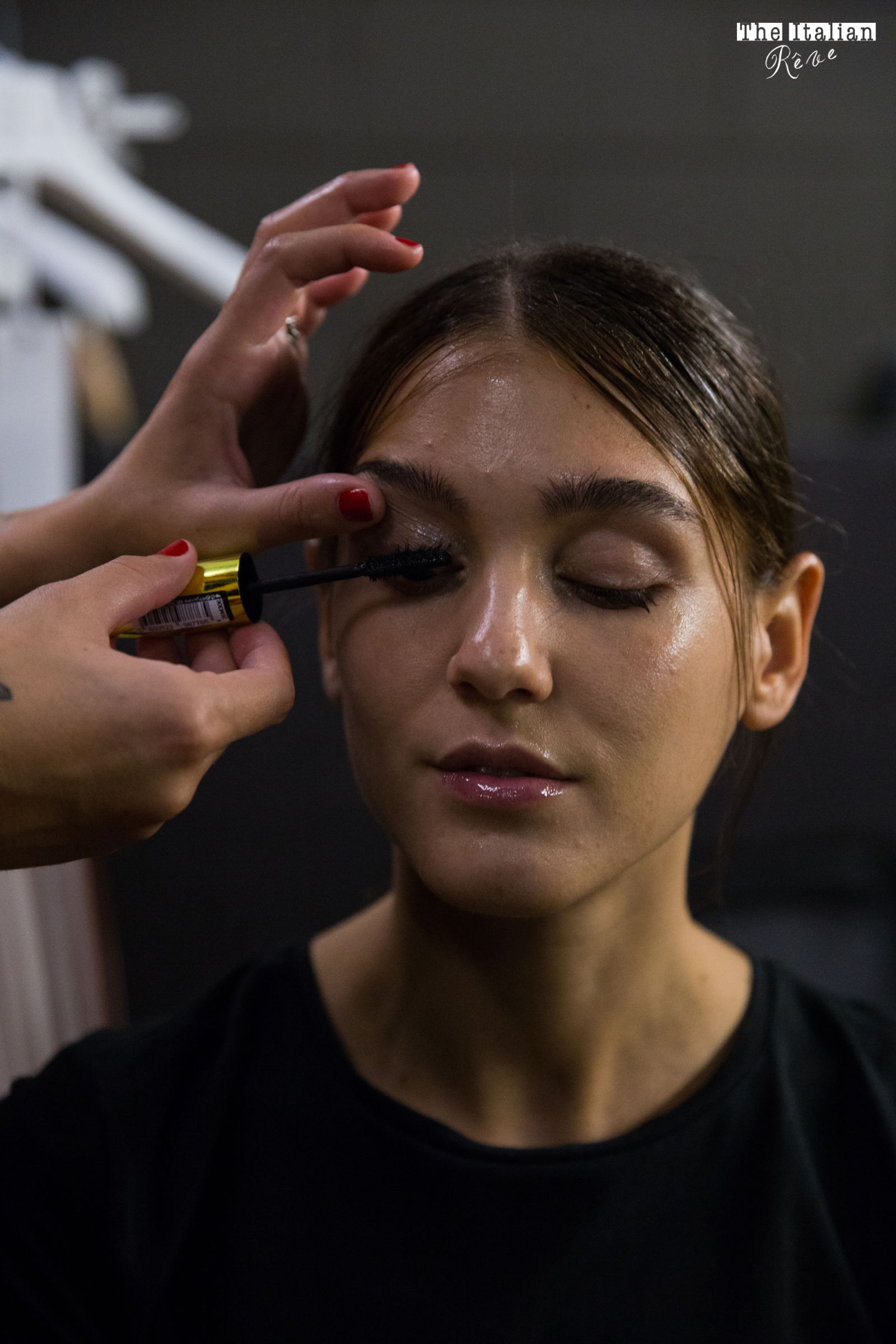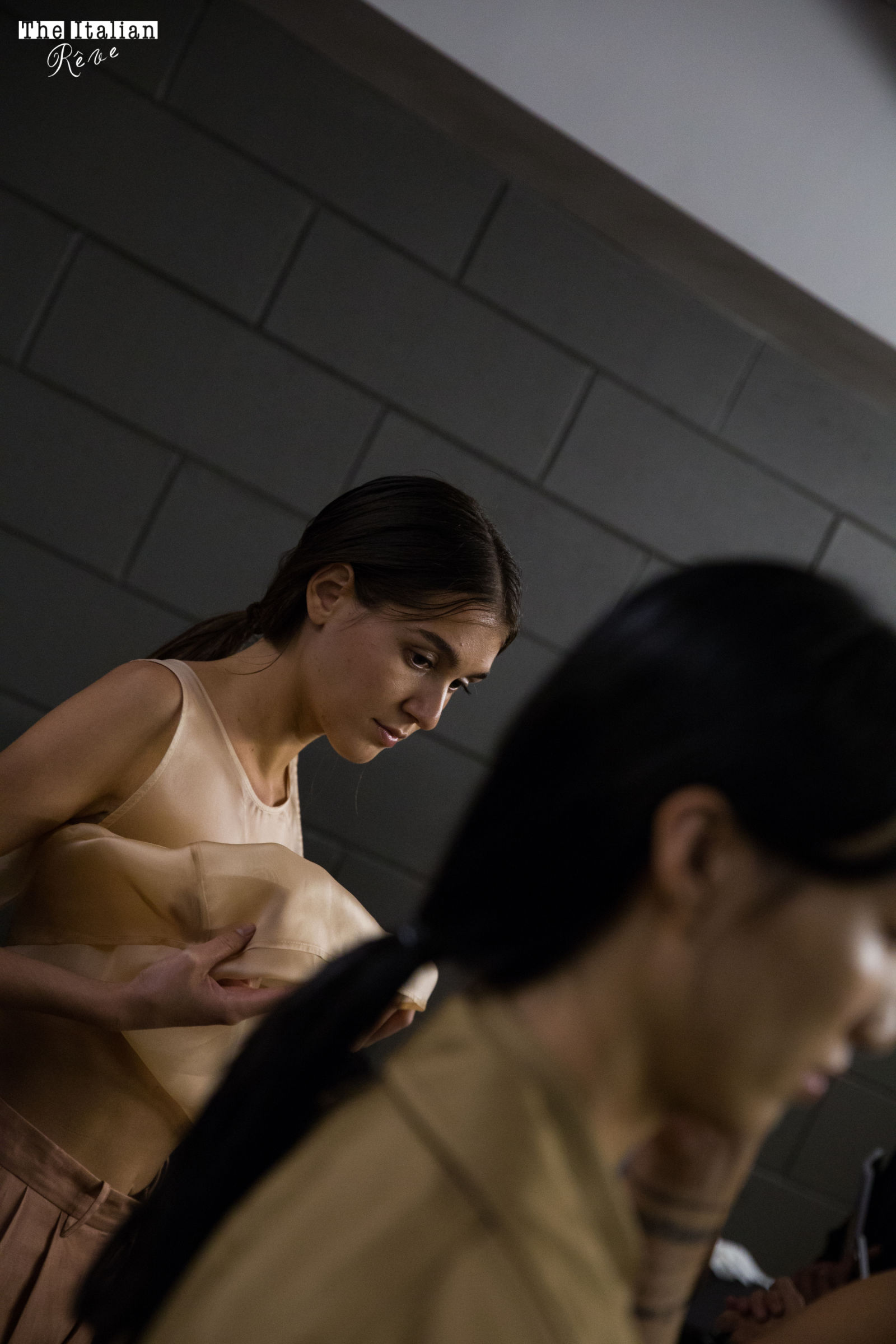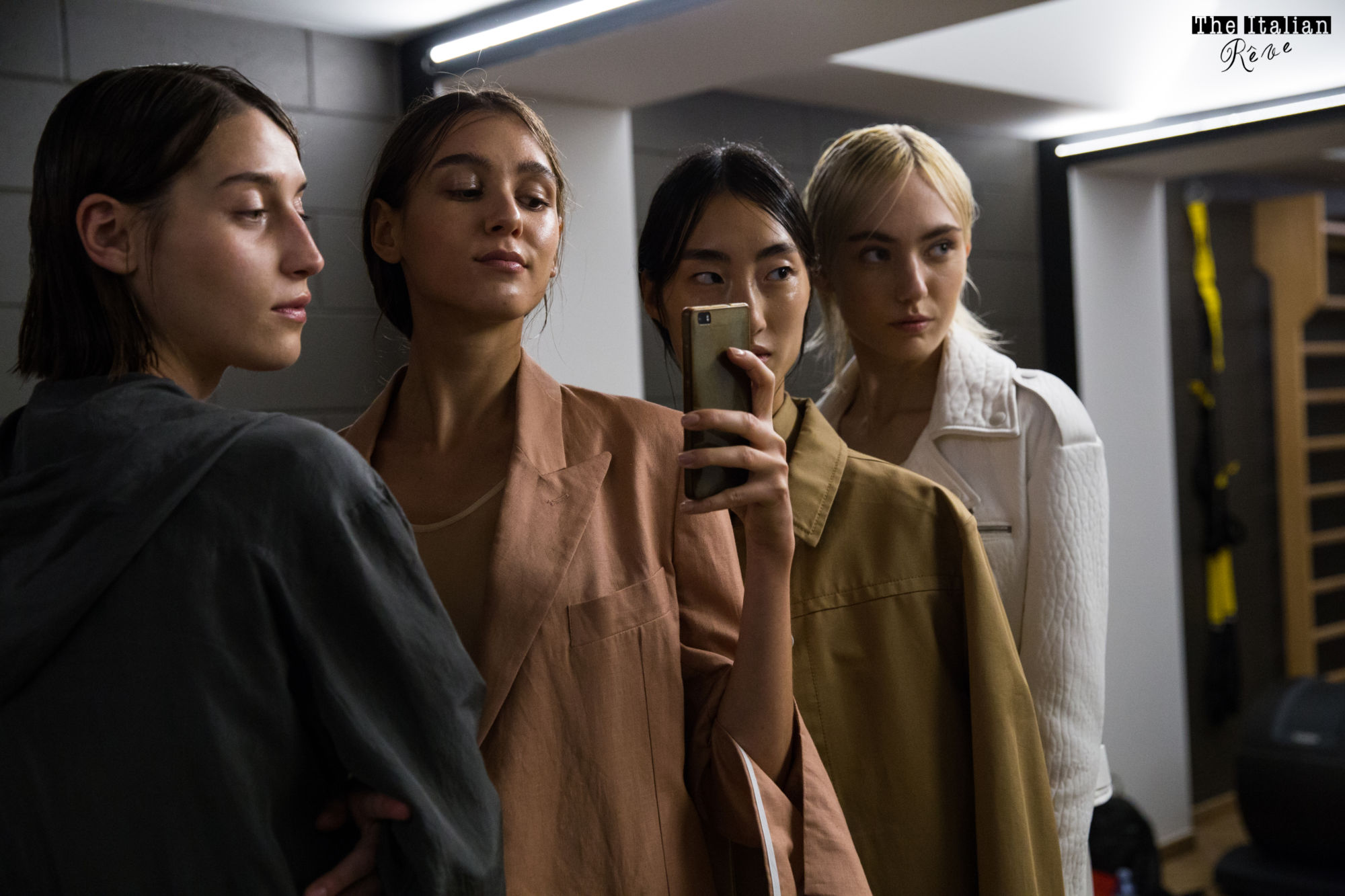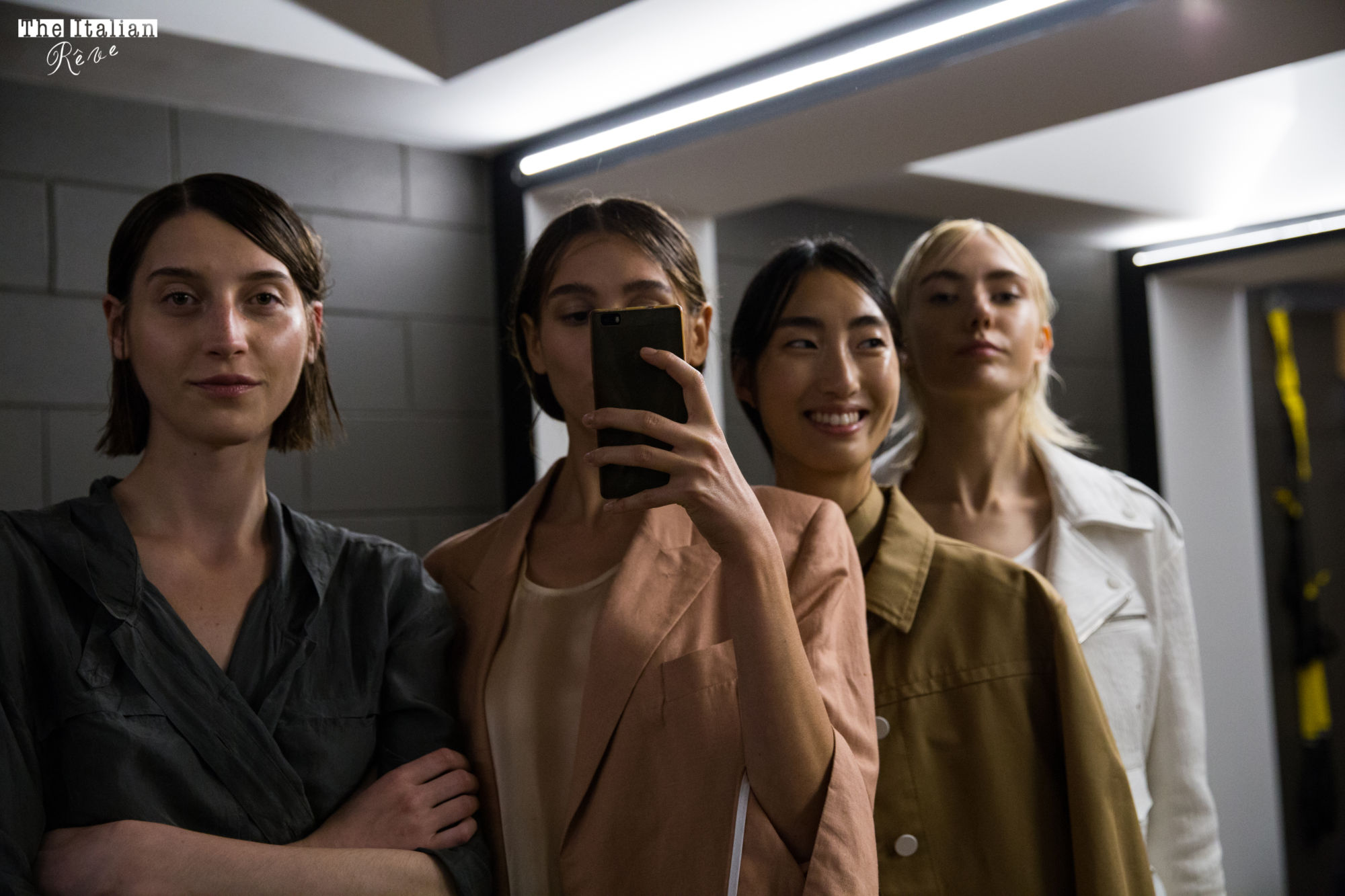 Models: Anita Joo, Anna Szalk, Stefania Standoli, Maja Bezpalko.