In May 2022, while I was in London, I went to Selfridges and, on the third floor, my eyes were caught by the corner of HURR, a popular fashion renting platform: following this reality on social media, I stopped to understand more closely how the dynamics of rental in the fashion sector worked, with a proposal of garments ranging from Self Portrait to Rodarte, ideal for both formal and non-formal occasions.
In December 2022, Kate Middleton, at the Earthshot Prize in Boston, showed off a Solace London dress rented right on the HURR platform. So let's jump onwards to April 2023: back in London, and to Selfridges, I was pleased to see the expansion of the HURR area dedicated to fashion renting and the variety of clothes available.
Undoubtedly, there has been an increase in visibility due to the Kate Middleton phenomenon, but not only that: fashion renting is, in fact, one of the alternatives to fast fashion in continuous expansion, destined to be talked about more and more; abroad, it is already a more consolidated phenomenon, but even Italy glimmers of conversation are opening suggesting how interested consumers are in understanding the actual alternatives to the "standard" purchase.
In fact, a new mentality is becoming more and more standard and involves all those forms of conscious shopping: from the vintage phenomenon to the boom of applications such as Vinted and Vestiaire, from the numerous antique markets to the willing people who try their hand at creating their own clothes, "something moves," to quote good old Galieo Galilei.
But the alternatives certainly do not end here: in an era of globalization and continuous connection, sustainable purchasing trends change, expand and develop, touching more and more targets and increasingly different from each other. How so? Or rather, in what ways?
FROM VIDEOTAPES TO CLOTHES, THE REVIVAL OF RENTAL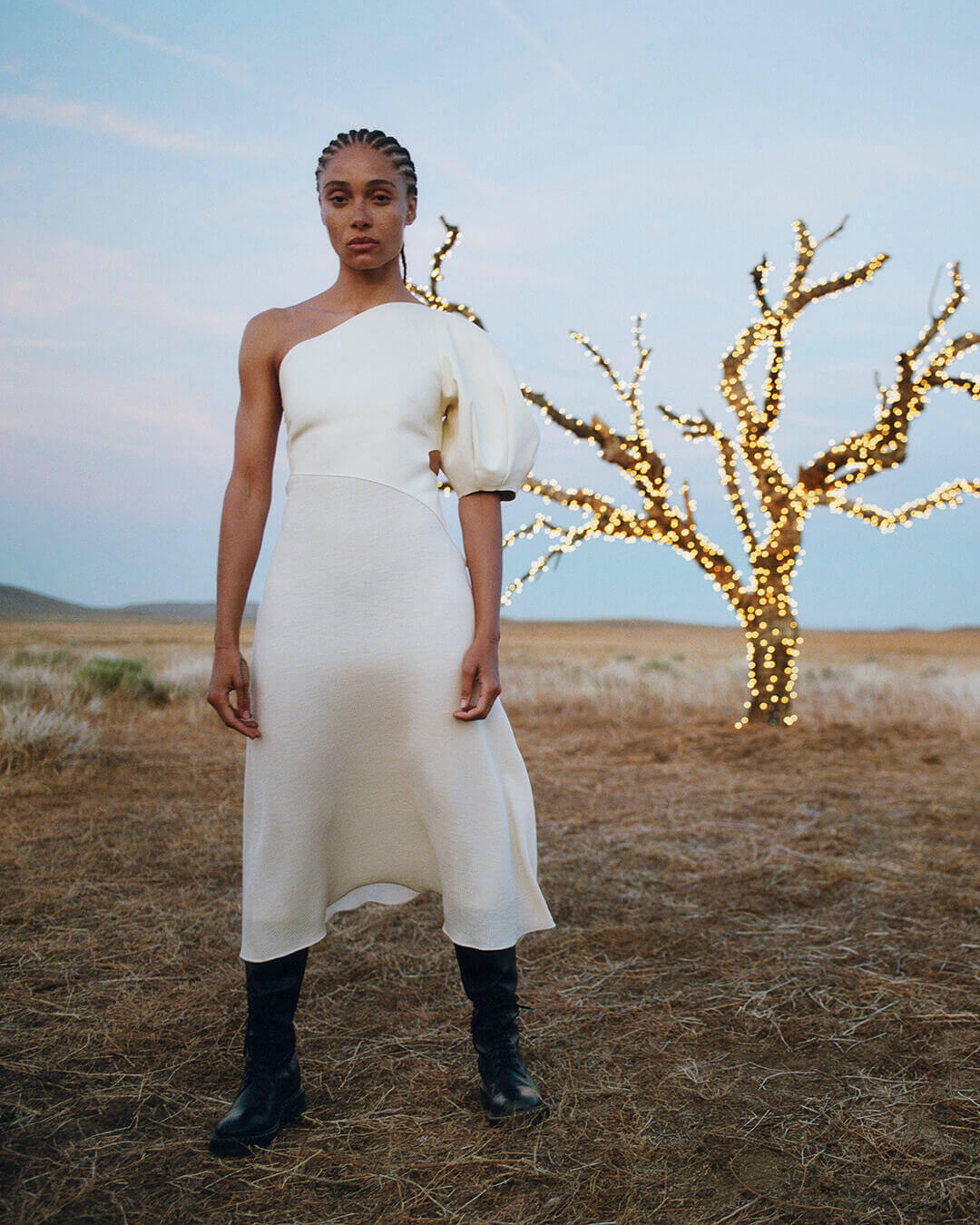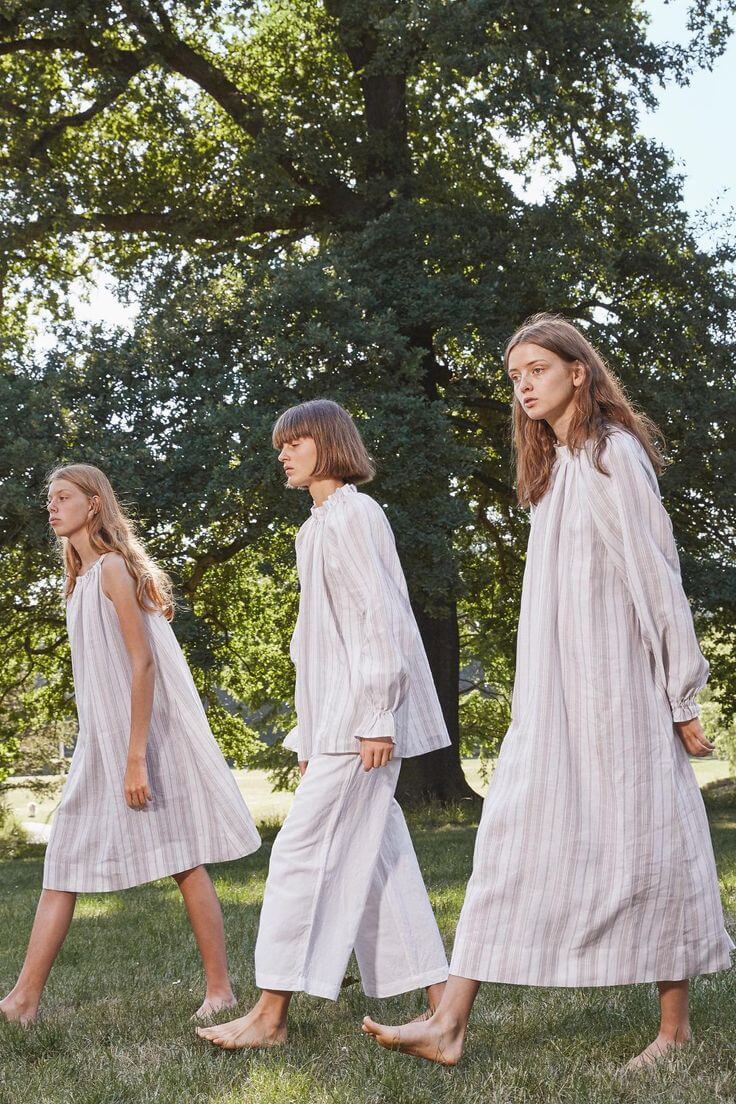 Now, I don't want to talk boomer, but how nice was it as a child to go to the video store to choose first the videotape, and then the DVD, to watch that evening with your family or friends? Nostalgic moment aside, it was a phenomenon that, at the time, seemed impossible to ever disappear. But evolution has rightly run its course and, if today talking about videotapes makes us feel old, fashion instead has made this mechanism its own, with some success (especially in America or the UK) that suggests that we will still hear about fashion renting. The shops or platforms that offer this service, allow customers to temporarily rent garments and accessories, with different rental plans; very appreciated especially for ceremonies (which often lead us to buy clothes that we end up no longer wearing because they are more challenging), allows us to experiment with choices and styles that, otherwise, in everyday life would not find space in our wardrobe. Not only the nicknamed Hurr, but also realities such as Rent the Runway and Le Tote demonstrate the success of this alternative. In Italy, among the most popular names, we find Revest, DressYouCan and Sisterly (the first Italian marketplace for the rental of luxury bags between users). Whether it is there for a specific occasion, to show off a bag so desired but with high prices or to introduce a new everyday life in your clothing choices, fashion renting is a phenomenon in continuous expansion. Victoria Prew, founder of HURR, said that, within 5 years, the most serious brands and, above all, multi-brand retailers, will include fashion renting in their proposals: and, not surprisingly, Kering has already started talking about this possibility for its brands… So how will this beautiful opportunity expand? Let's find out along the way.
LOCALLY IS BETTER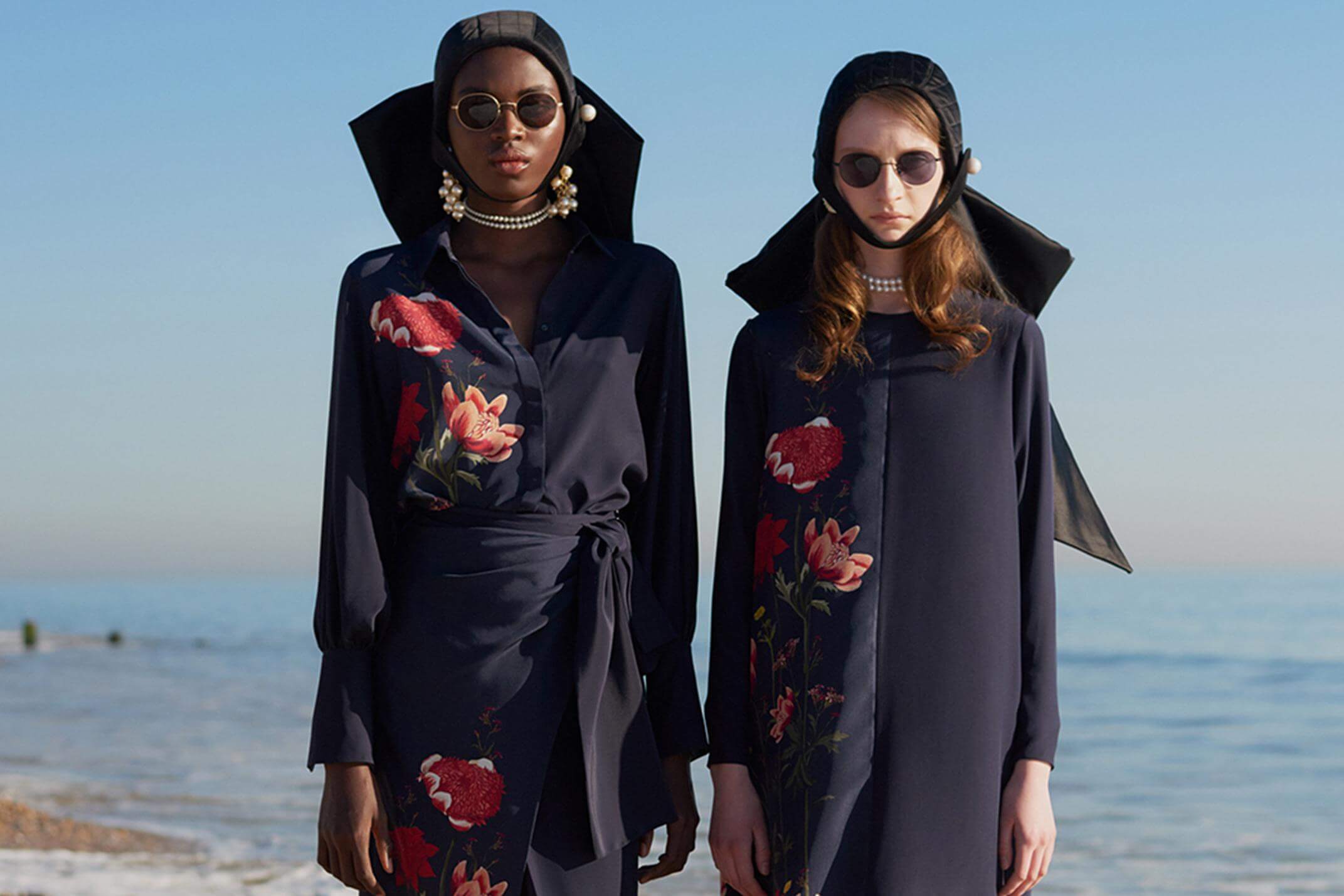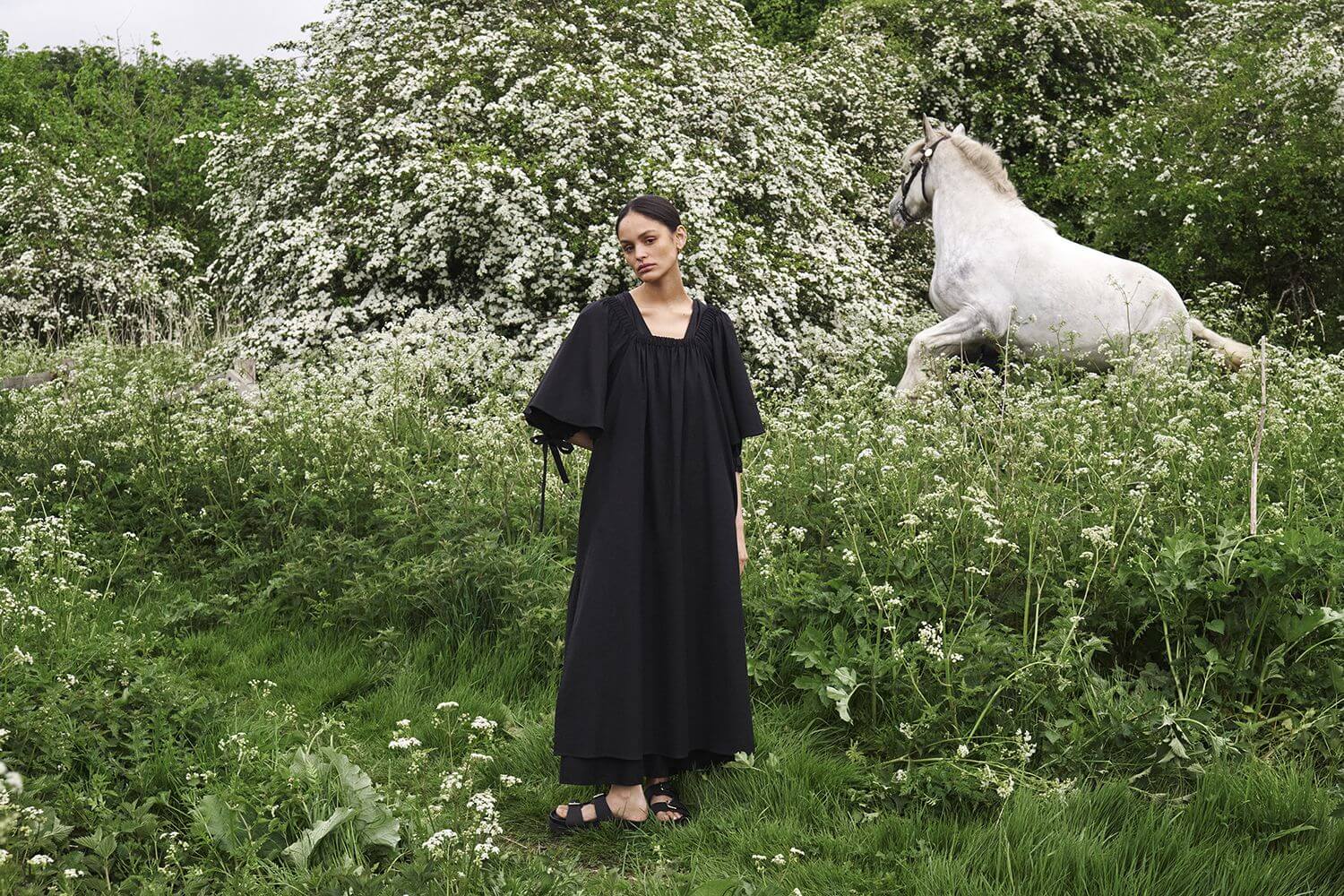 Among the cons of globalization there certainly is the fact that almost everything is now available almost everywhere: do I see a nice dress on TikTok that a girl bought in a store in California and I live in the province of Milan? What's the problem? I can order it. Did that K-pop icon I follow on social media sport a particular accessory during a concert in Seoul? No problem, in 2 working days time I can have it too. It is obvious that we have all succumbed to these dynamics and that we will continue to do so for more particular things, but for those from every day, instead, the simplest ones, why can we not inform ourselves about local realities? Everyone is on social media, everyone communicates in one way or another and, for the record, there are also multiple platforms that help us identify the local realities to support and that can prove to be real deals to discover and fall in love with. As we should know how to read a label to understand the value of a garment we are buying, in the same way we should inform ourselves about those brands in the areas close to us to actually buy better and without having to go to the other side of the world (even if only with a click). Most likely then, these are brands that use local resources, with particular attention to materials and craftsmanship, thus proposing garments rich in value, indeed, of multiple values.
ASKING IS LAWFUL, ANSWERING SHOULD BE COURTESY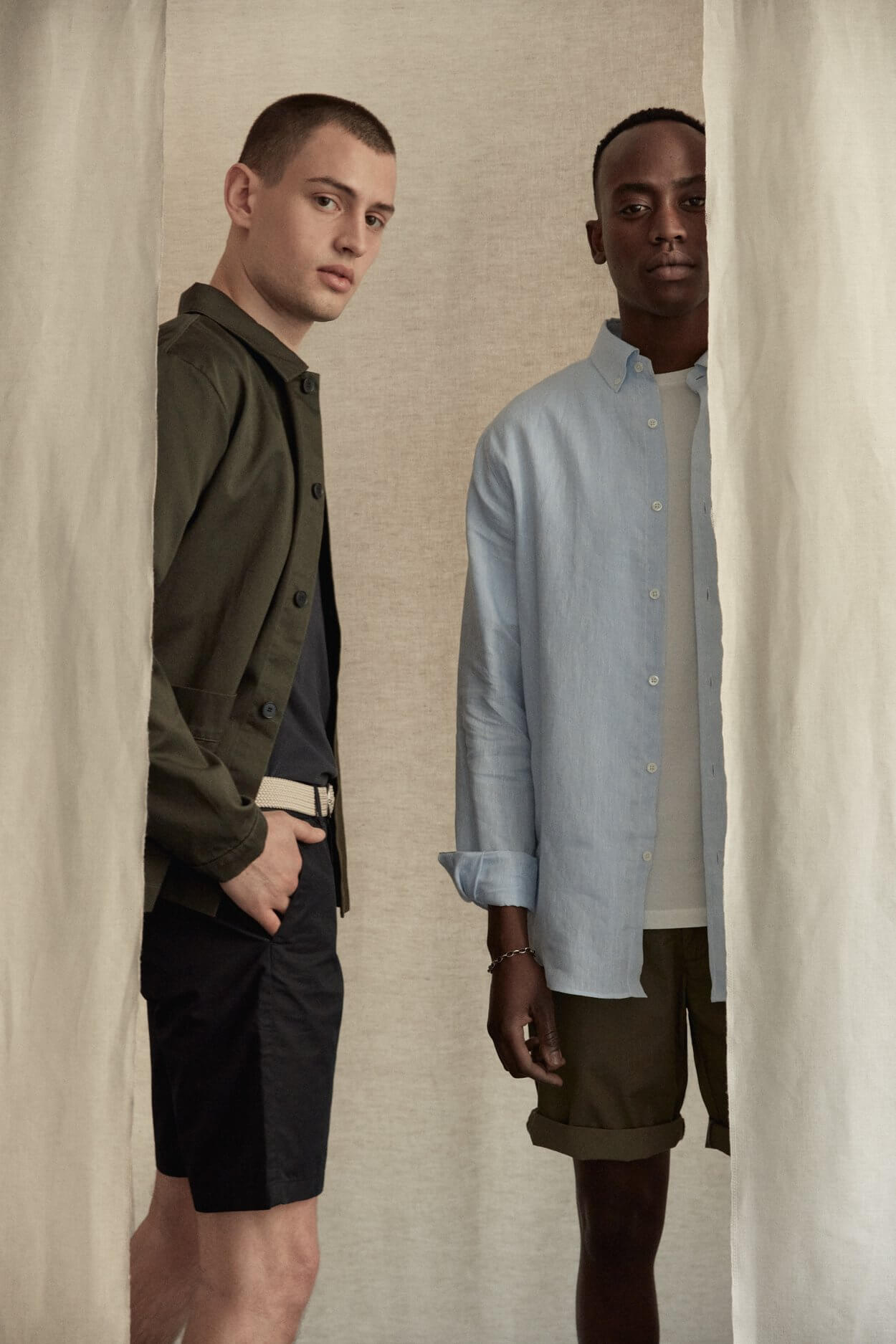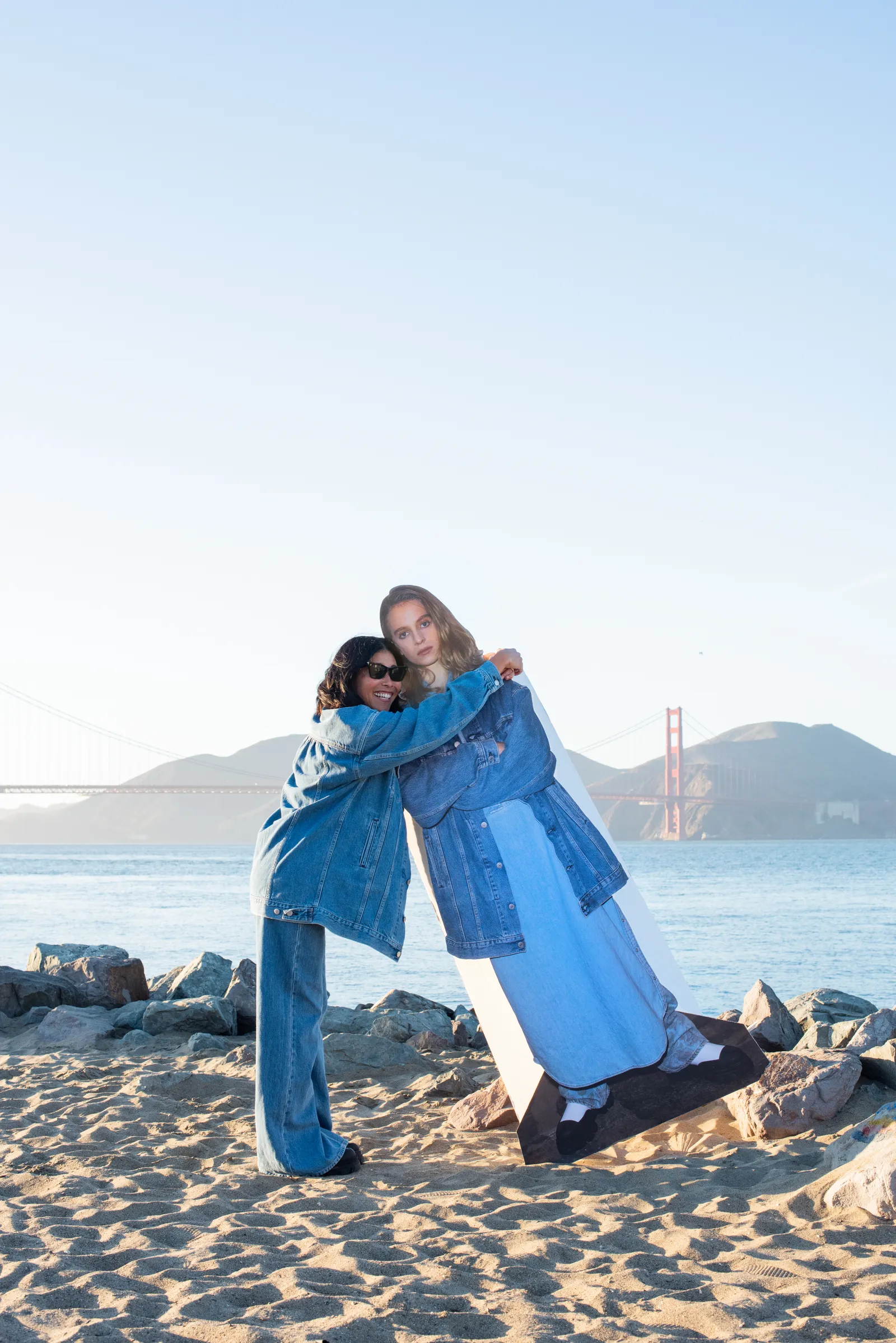 We are only in the middle of 2023, but we have already had our fair share of greenwashing episodes: European legislation is moving in this regard to stem this problem but aware that everyone in our small way and with our choices makes the difference, let's ask ourselves, "Are we really doing our part?". In a year in which the tenth anniversary of Rana Plaza occurs, today more than ever we should make our voices heard to have a more sustainable fashion industry, greater respect for the planet and regulated working conditions for all those who work inside this huge machine. If there is a brand that we like so much and from which we would like to continue shopping, we check if it has a page dedicated to its sustainable commitment (with TRUE data and facts, not a simple superficial terminology that has no way to be proven) or its progress towards more conscious changes. Even better if it regularly publishes a report to demonstrate full transparency with respect to internal logistics (as Reformation or Ganni do, for example). Is there no similar material available? We write to brands. Via mail, social media, in store: the possibilities are endless, it is up to us to use our voice to demand dutiful answers. The more requests of this type arrive, the more brands will be "forced" to make statements and the more we will make progress towards that fashion industry that MUST change at all costs.
KEY WORD: MAKING COMMUNITY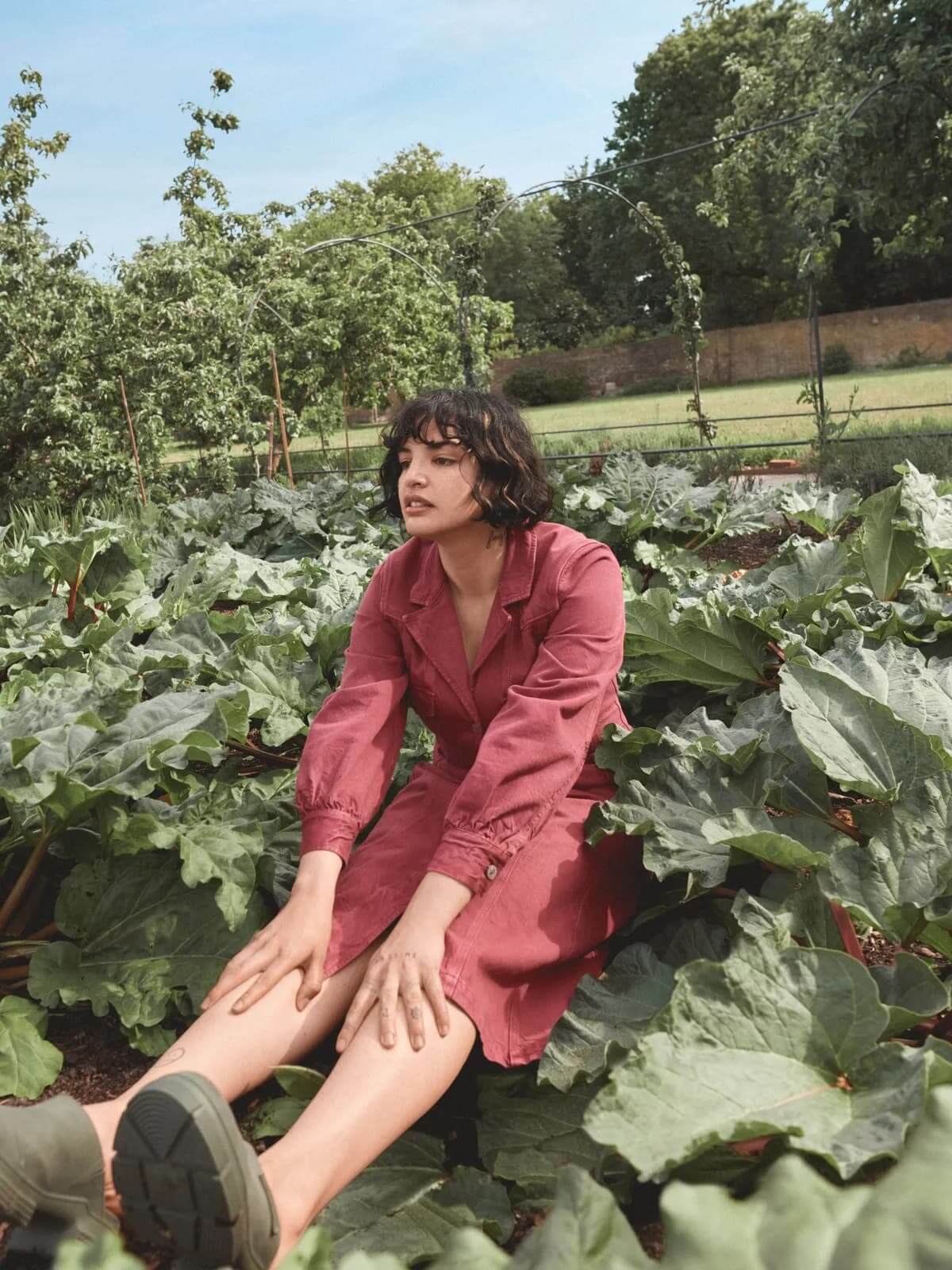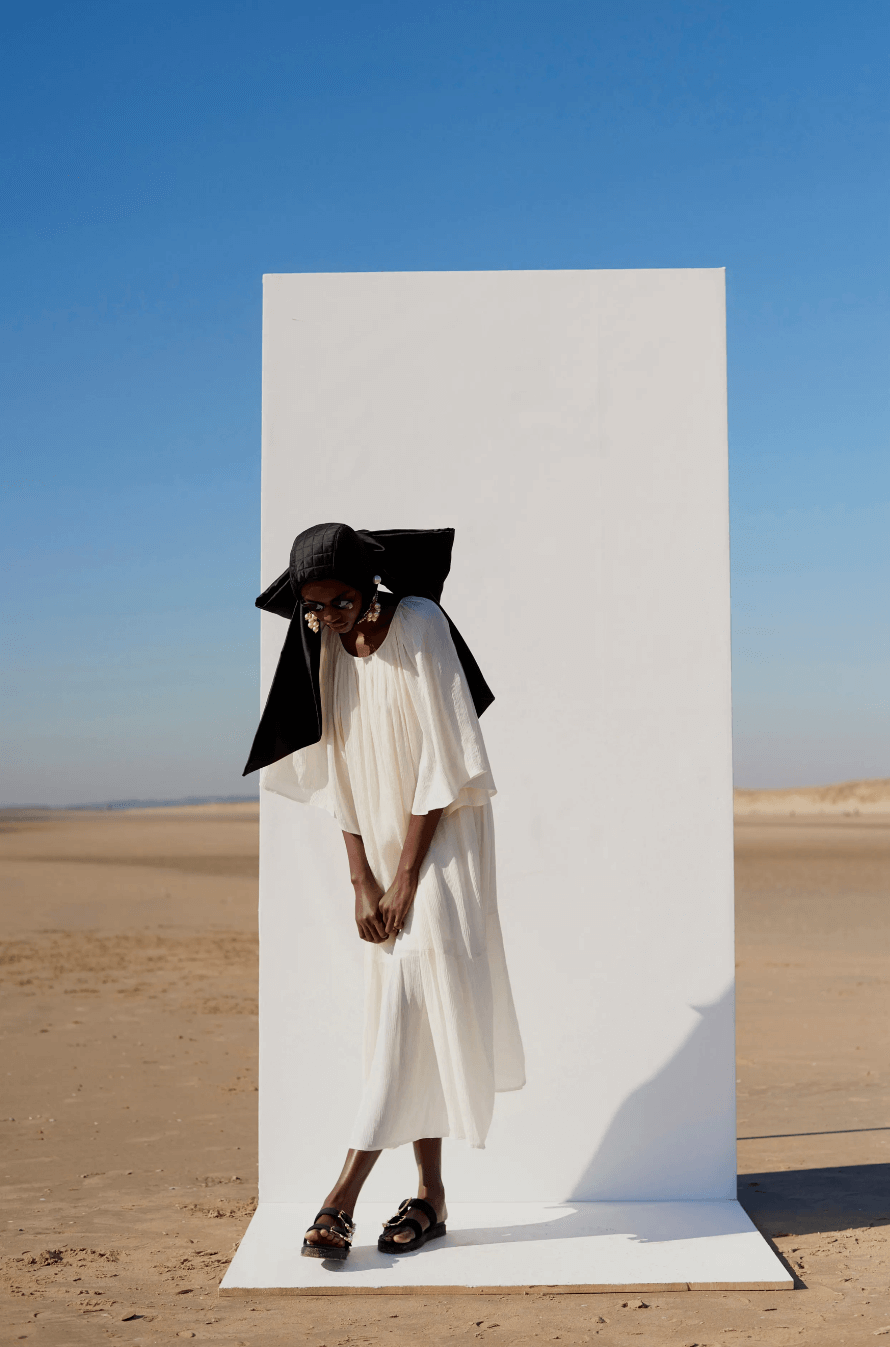 We are always with the mobile phone in hand, always with the PC in front of our eyes, always on the web, always on social media. Let us not give satisfaction to those who label above all the new generations as slaves of these means to prove them right: we demonstrate, rather, the power of these instruments. What? Creating a loyal and sincere community with which to share interests (and not only). You remember in "I love shopping" (And yes, I'm quoting a movie about a girl addicted to shopping as an example, but now I'll explain why), when in the end the protagonist decides to sell all her clothes to repay the accumulated debt? In addition to making us want to have a green scarf like hers, the film shows the power of community, with hundreds of women who, by word of mouth, friendships or hearsay ran to win one of Becky Bloomwood's garments/accessories. The possibilities, in this perspective, are many: a so-called "swap party" between friends and acquaintances allows us to exchange clothes for free (as if they were Pokémon), giving someone something we no longer wear and earning, in exchange, a new garment to love, thus creating a beautiful moment to share together. The same dynamic can be implemented for a fee and an example are the "markets" that organize at home, for example some content creators and influencers, who invite their community to buy (at advantageous prices) the garments they wore in the first place. And so it goes. Ah, one last piece of advice that until recently I tended to underestimate too: a nice ride in the closets of moms, dads (some of my favorite shirts for example I stole them from my father), aunts and grandmothers. Still in good condition, easily adaptable to your style and needs, they are the future, even if they come from the past. Oh no, last tip: the garments must be treated well, following the right washing and ironing instructions so that you can use them again, and again and again. And yes, I speak to you who have stocks of clothes piled up on the chair waiting for who knows what or who, I have not yet fully understood.
RECYCLING, UPCYCLING AND DOWNCYCLING: LET'S CLARIFY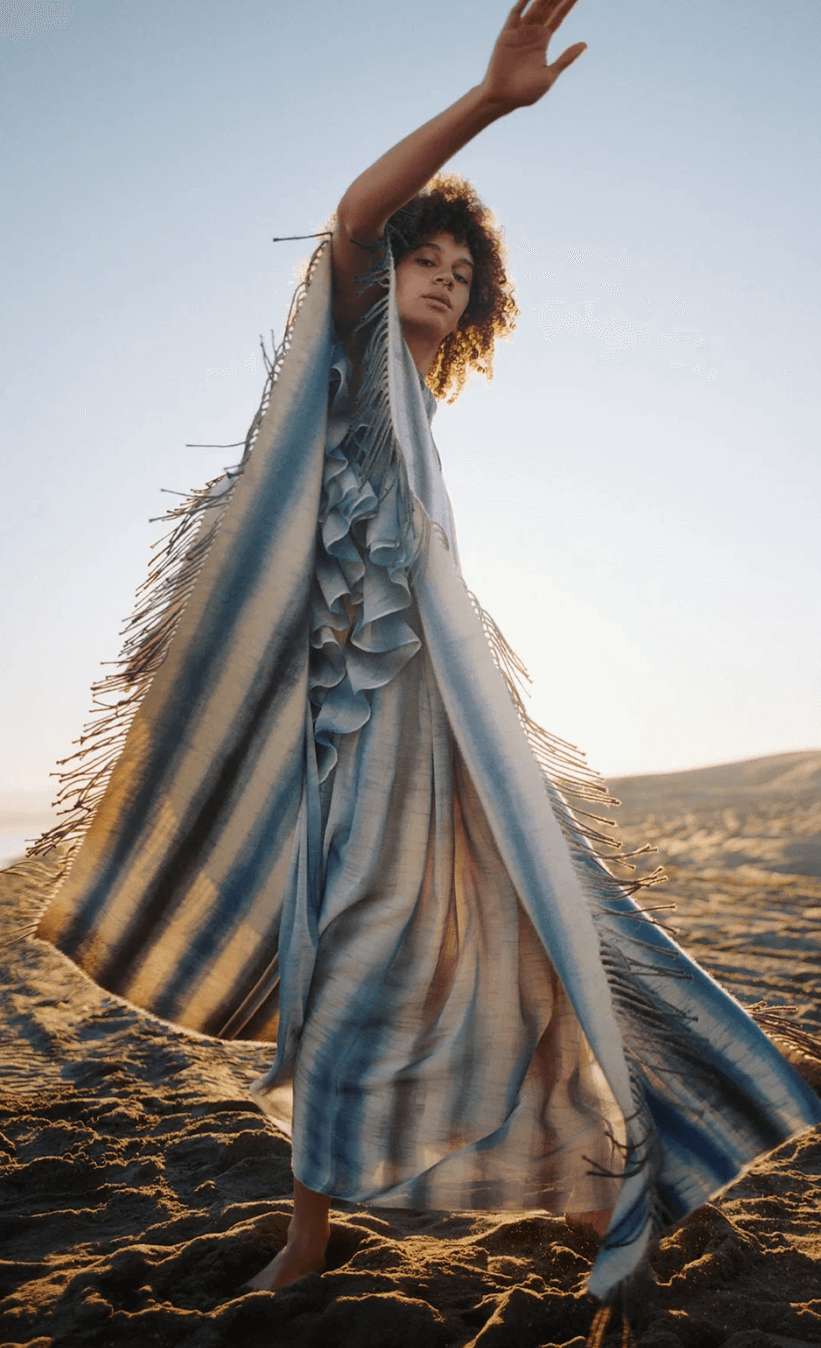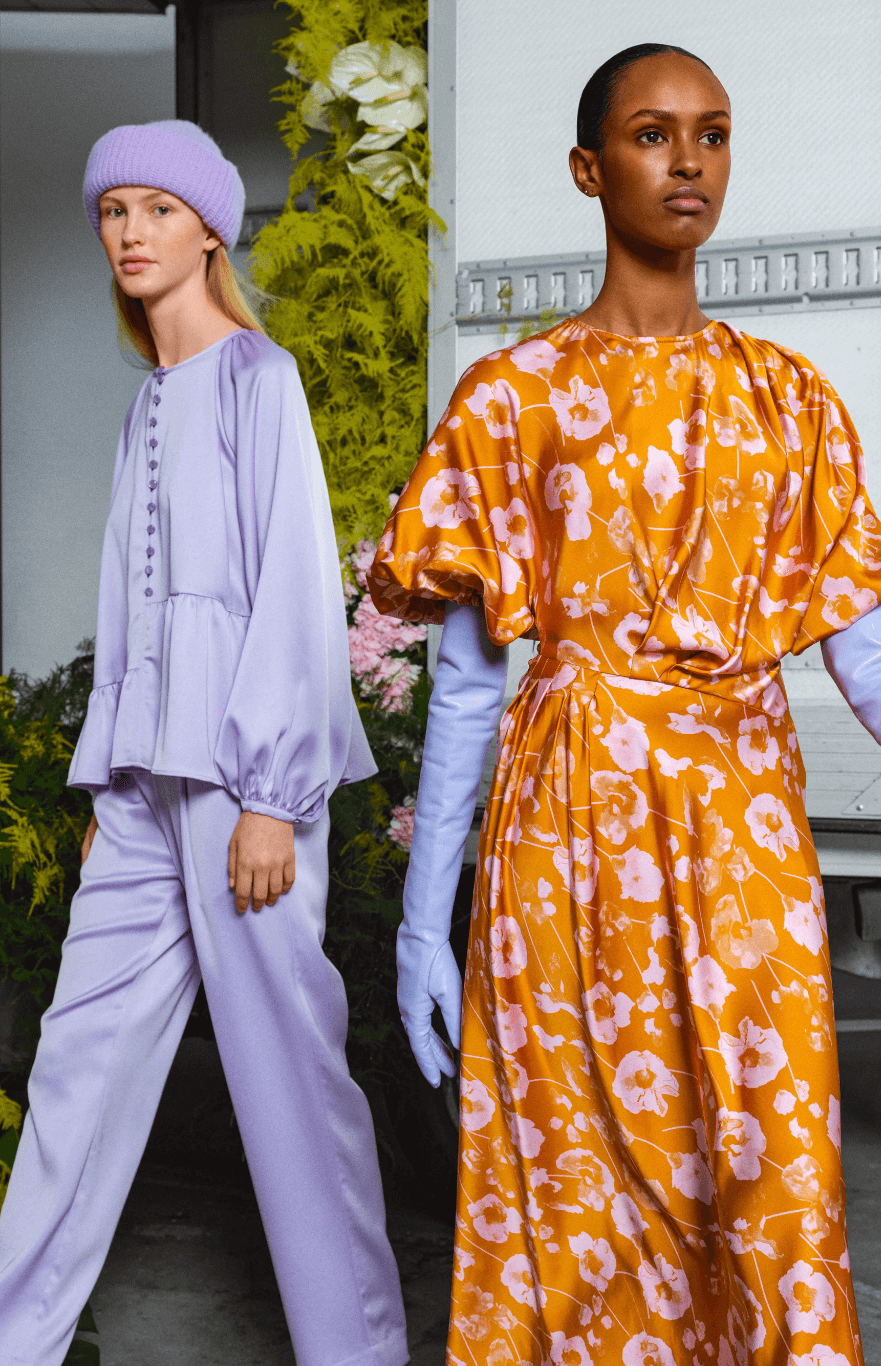 If the most widespread phenomenon of recycling is to provide that a waste object is transformed to create something of equal value, when it comes to upcycling and downcycling instead, the value of the object changes. It seems mathematical but, in reality, it is a dynamic that goes very well with fashion: in upcycling, from the processing of waste materials, products of higher quality and value are obtained, while on the contrary, in downcycling, the value is reduced compared to the original. Talking about "waste" is reductive, given the infinite possibilities that fashion garments and accessories (and not only) offer: an example of success? Freitag, which offers bags and accessories made with disused truck tarpaulins and fully compostable fabrics. A shirt can become a bandana, two trench coats can be combined to create a unique model, that tear on the jeans gives life to a series of changes that make them more original. The possibilities are there, but creativity is all yours!