We talk about it, we discuss it, we are part of it and we get information about it.
When it comes to sustainable fashion, the conversation is luckily very active recently, and a growing number of voices are sharing their testimony and experiences with the world, in an attempt to make the topic more and more topical.
Change begins with information, we all know that: only with the awareness of what is happening within the industry, where and how it can be improved, and what must be avoided, we can support the environmental and humanitarian cause of sustainable fashion. A cause that goes beyond the concept of "trend" to become an established habit: one cannot be satisfied with the results until everyone, planet and workers involved in the production processes, can be considered safe. Because this also influences the experience of the consumer who, besides buying a dress, also buys a value, a guarantee, an element that tells a unique story.
The information is shared through different media, to reach as many people as possible in as many ways as possible: films, documentaries, articles, interviews, conferences, events … But sustainable fashion also goes through written words: sustainable fashion also goes through books.
In fact, there are titles that, in recent years, have proved to be very important tools of knowledge in the field, and that are real musts in the libraries of sustainable fashion lovers and those who want to approach the topic by reading about it. If it is the first time you approach this type of reading or if those addressed so far are not enough, we have collected some titles in a practical guide!
Are you ready to change your habits and open up your eyes to the state of the industry through some books on the subject?
"Fashion Industry 2030. Reshaping the Future Through Sustainability and Responsible innovation" – Francesca Romana Rinaldi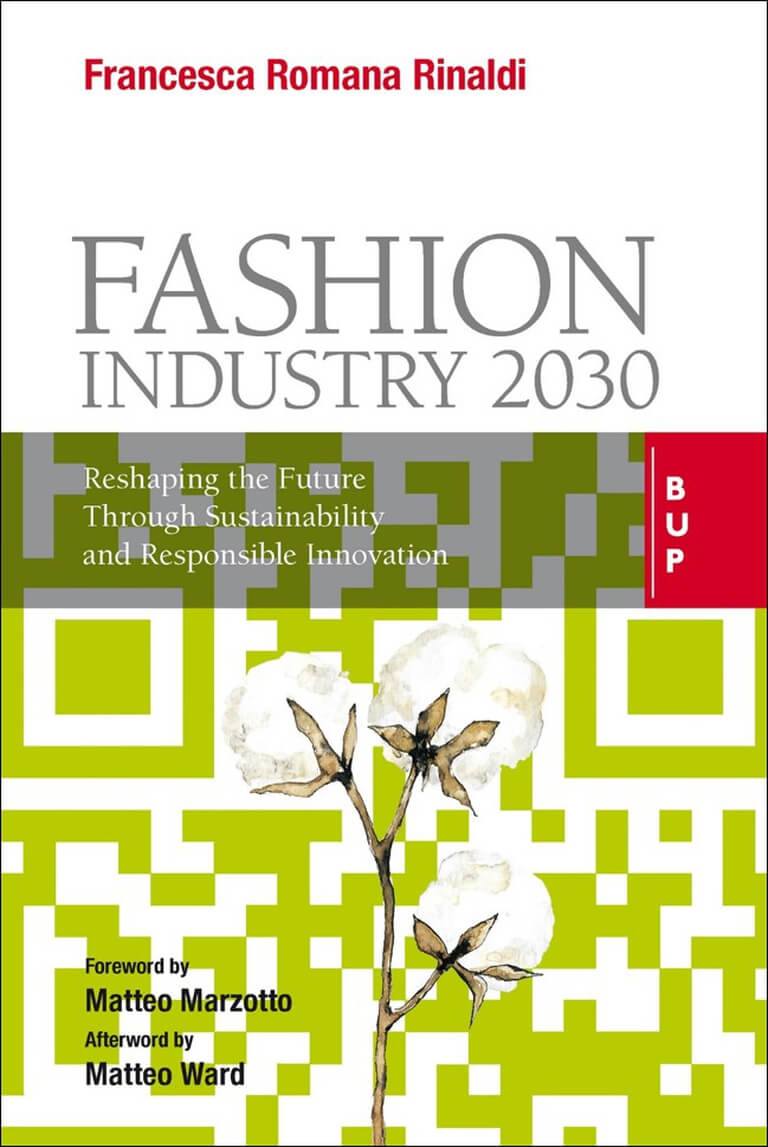 What changes need to be made by 2030 to save the fashion industry, and the world? Francesca Romana Rinaldi, director of the Master in Brand & Business Management and of the New Sustainable Fashion course at the Milano Fashion Institute, wrote this exhaustive and detailed analysis of the urgent changes that companies must make to solve the many environmental and humanitarian problems in their production process. The book offers many interviews with voices from the fields, case studies, and useful opinions to face the different challenges of sustainable and circular fashion, with a special focus on what the driving force of Italy could be, highlighting its values such as traceability, transparency, 360-degree consumer involvement, and data analysis. A marketing manual and more, that can not be missing from your library.
"Fashionopolis" – Dana Thomas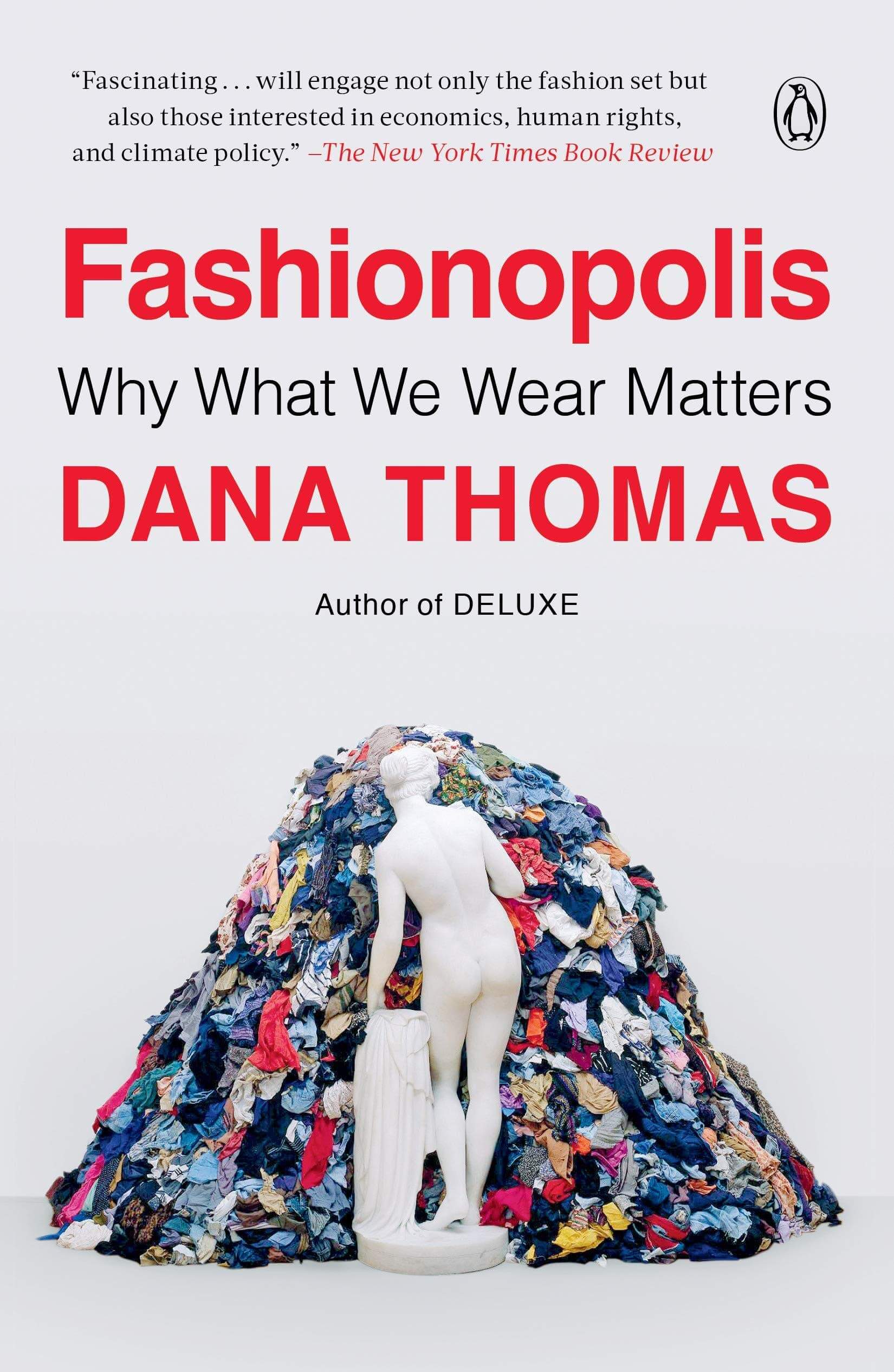 A book that is now considered a bible to understand the true cost of fast fashion and the changes we can make to save the planet. Dana Thomas, an important fashion journalist and author, has traveled around the world, visited factories where workers are exploited every day, interviewed industry insights, managers of companies, producers, and consumers, also asking uncomfortable and delicate questions and collected everything on these pages. Thomas puts shocking data in front of us, leading us to question our shopping habits and guiding us to a more sustainable approach meticulously and comprehensively, reminding us once again how the fashion industry exploits resources and people today and how each of us can make a difference.
"Overdressed: The Shockingly High Cost of Cheap Fashion" – Elizabeth L. Cline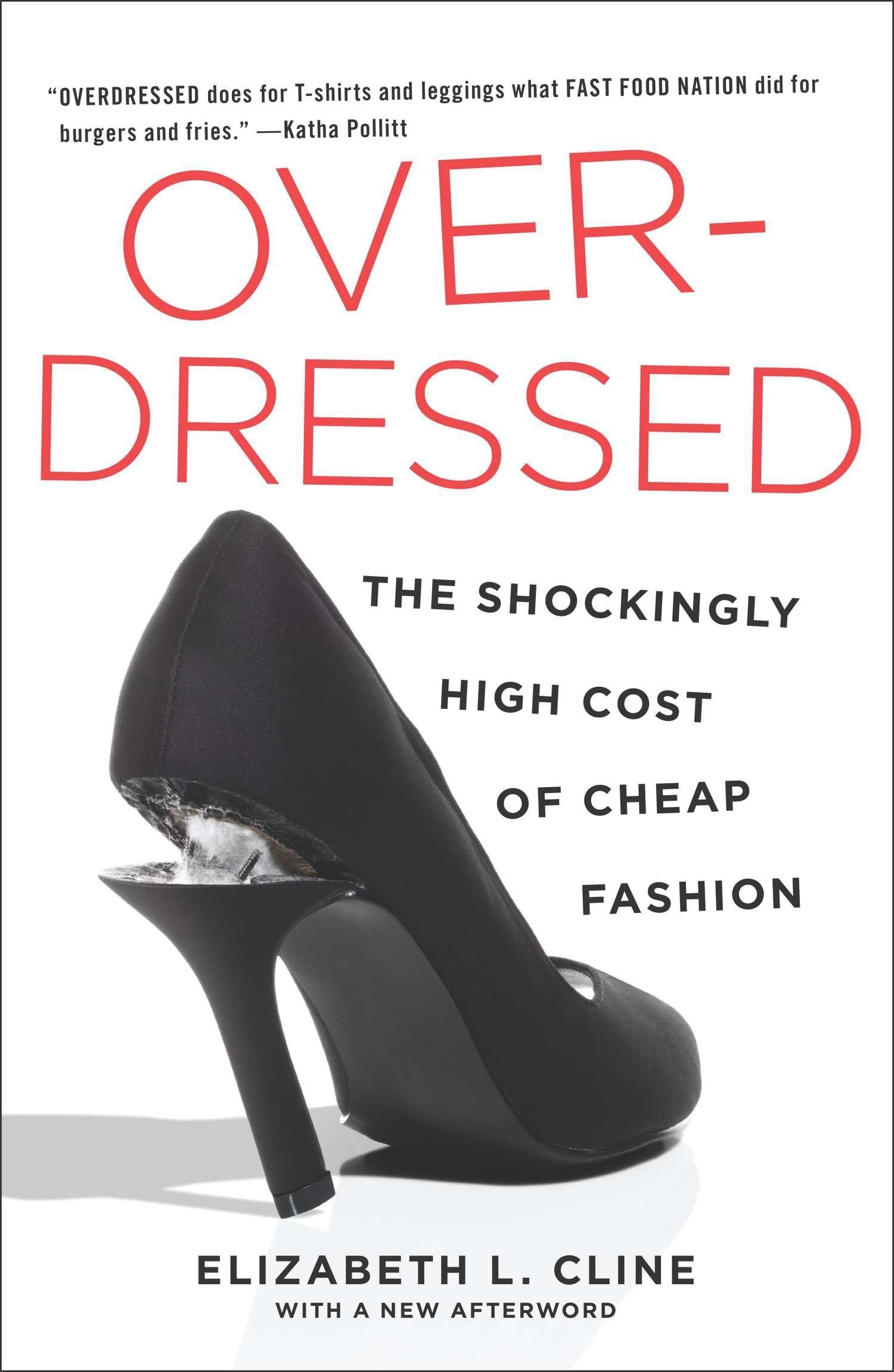 Elizabeth L. Cline is also an author and journalist, as well as one of the most important voices of sustainable fashion. This famous book is built as an investigation that analyzes the dynamics of fast fashion, exposing the realities where people are exploited to make a t-shirt that costs 5 euros and where resources are abused. An approach to the world of fashion that also has repercussions on those genuine and traditional realities, which feel the comparison with chains. From Bangladesh to Italy, Cline investigates the nature and consequences of fast fashion, highlighting the links between cost, production, and raw materials accurately and sincerely, proposing to the reader and consumer gestures and practices that can "reverse" this course and safeguard the planet and people. In short, we must not lose hope, but we must commit ourselves immediately. All together.
"The Golden Thread" – Kassia St Clair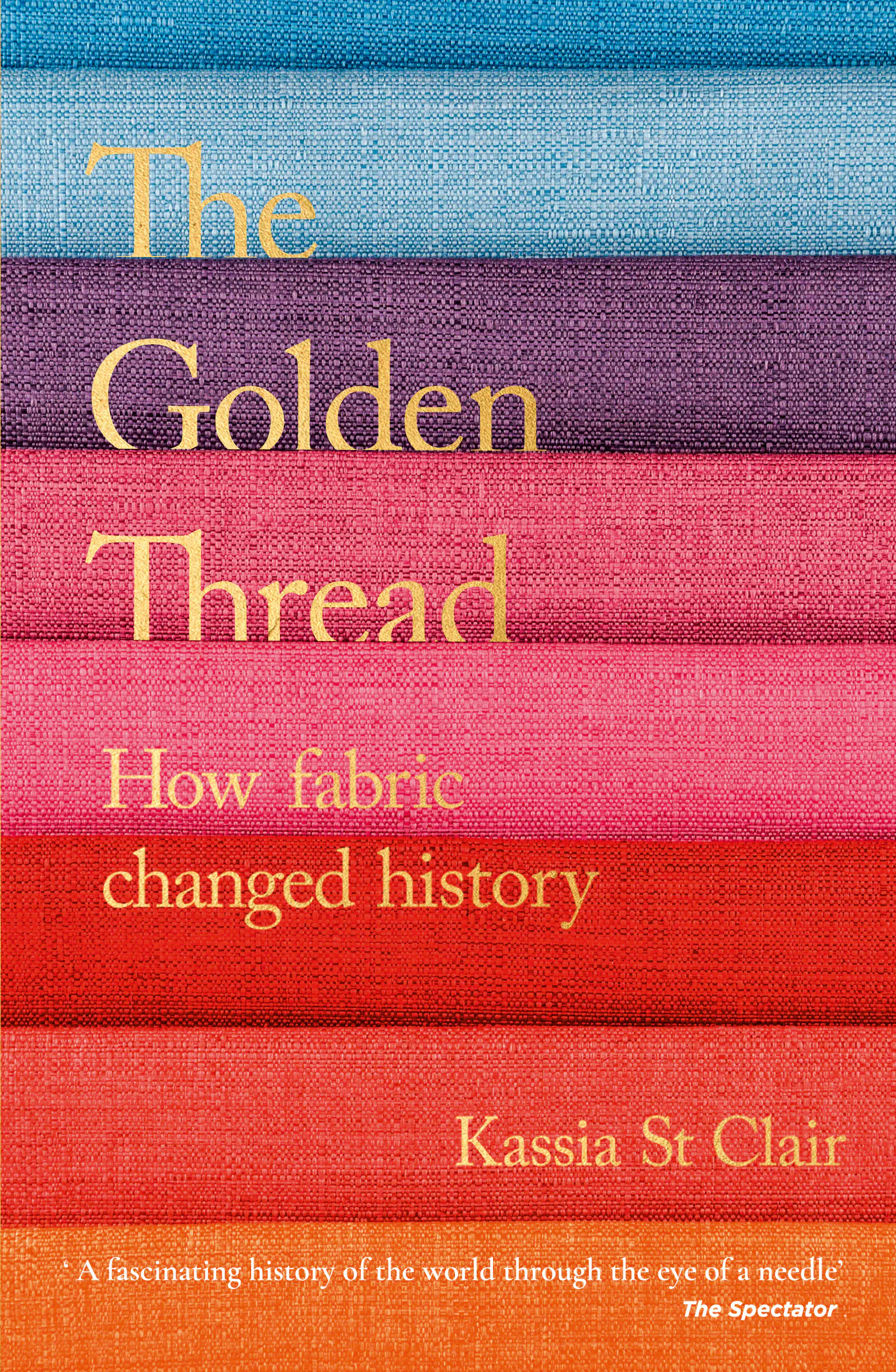 To have a more sustainable approach to fashion, we need to understand not only where a piece of clothing comes from and who made it, but also what materials it is made of. Are they natural? Are they chemical or even harmful? And if so, what alternatives do we have? With this complete and detailed essay, Kassia St Clair takes us around the world and also in the past to discover and analyze fibers and fabrics, leading us towards a deeper awareness of what we are wearing every day, and which also identifies us as part of a culture and society.
"Slave to Fashion" – Safia Minney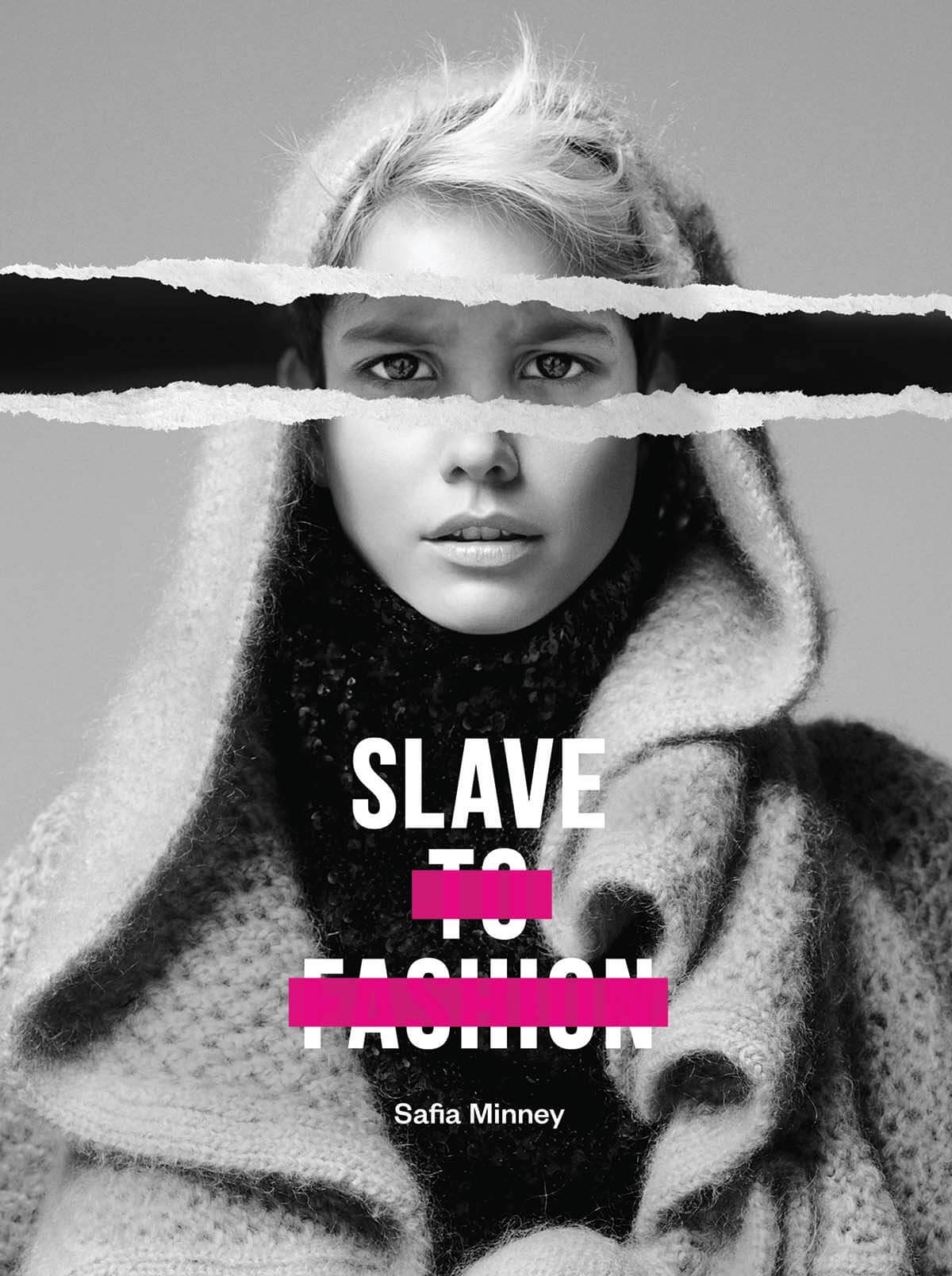 There are more than 35 million people forced into slavery nowadays. Yes, you read that right. And, these data are largely due to the mechanism of fast fashion: the workers of the so-called third world (but not only) are paid a pittance to produce at a stressful pace and in extreme conditions of the garments that we pay a few euros and that we then wear (perhaps) a dozen times. Safia Minney, a pioneer of ethical fashion, has written this unfortunately truthful and highly impactful testimony to better understand the actual costs of fast fashion. Through images, interviews, and personal anecdotes, Minney accompanies the consumer towards the awareness of how much of an impact each of our purchases has, inciting a change, of course, that must include everyone, from governments to "civilians," in the name of justice, equality, and security.
"To Die For: Is Fashion Wearing Out the World?" – Lucy Siegle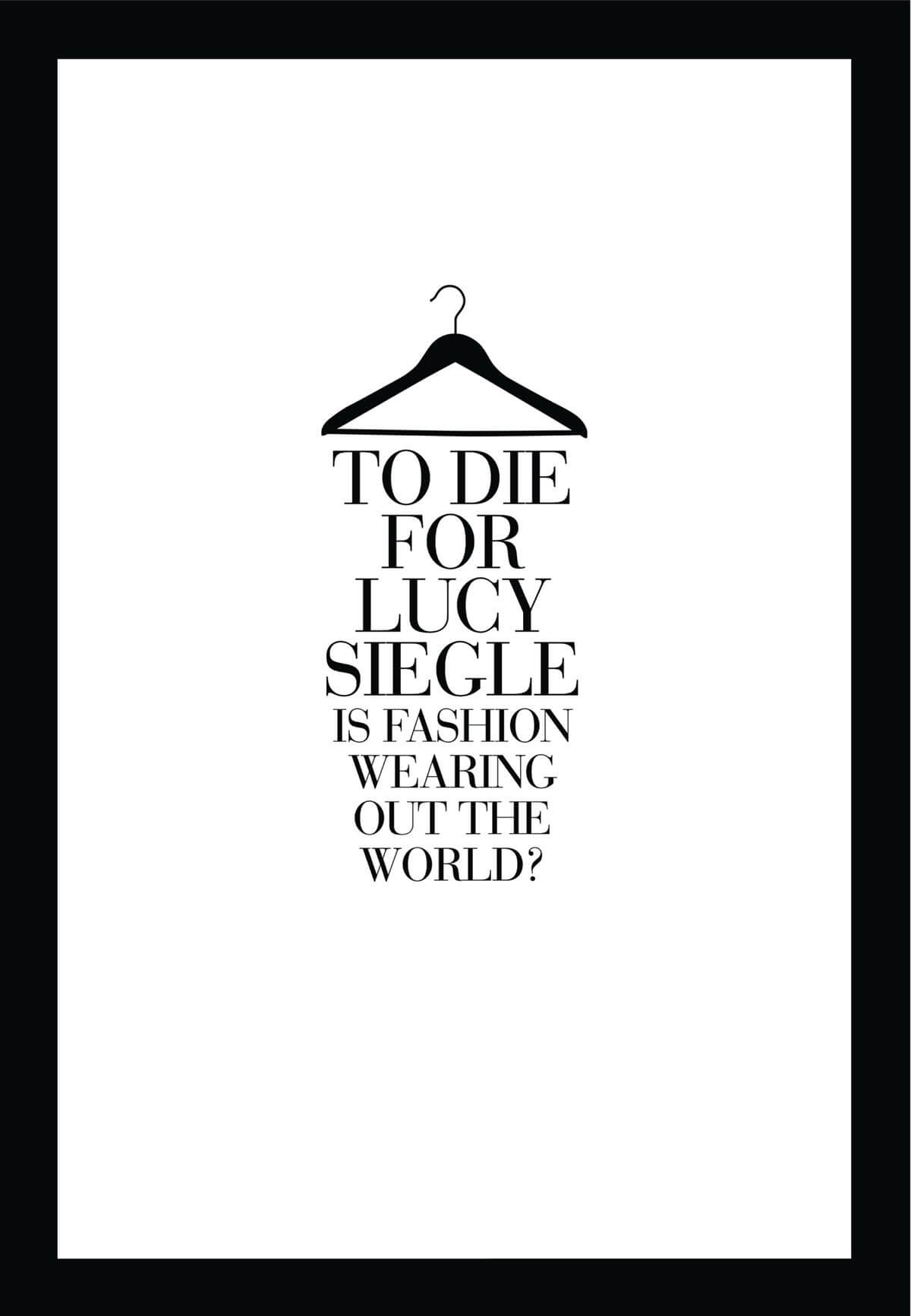 According to a study made by the University of Cambridge, a woman consumes an average of almost 30 kilos of clothes a year, a data that, since the 80s, has quadrupled, increasing the expenses made to dress but, at the same time, reducing the cost of a garment. This gap between the actual use and the actual cost of a dress is highlighted in this essay by the British journalist Lucy Siegle, who denounces the irresponsible direction that the fashion industry has taken more and more frequently in recent years, and highlights the need for a change based on a "simple rule:" buy less and better. A realistic, easy-to-understand, and necessary analysis that teaches us how everyone can be a "fashionista" aware of what they buy.
"The Future of Fashion" – Tyler Little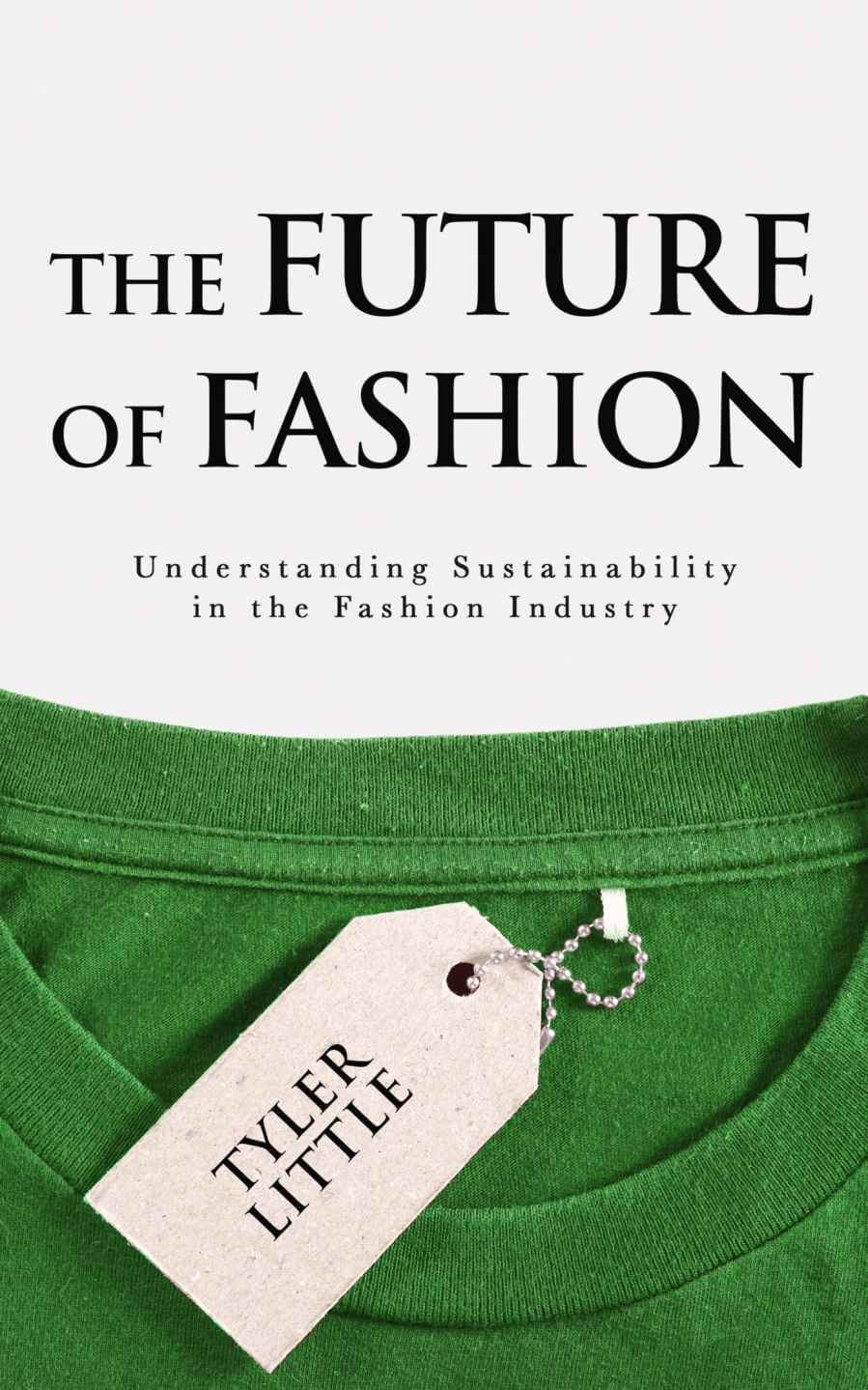 To better understand how sustainable fashion should be not only a choice but a necessity, the author proposes a detailed image of the state of the current fashion industry and the impact, especially on the environment, that it has on actual and future resources. Despite the "dramatic" analysis, there is hope for tomorrow: Tyler Little shows us the changes that are already underway, and that can be implemented, to make a difference in the sector, both at an individual and corporate level, starting with the importance of information.
"How To Break Up With Fast Fashion" – Lauren Bravo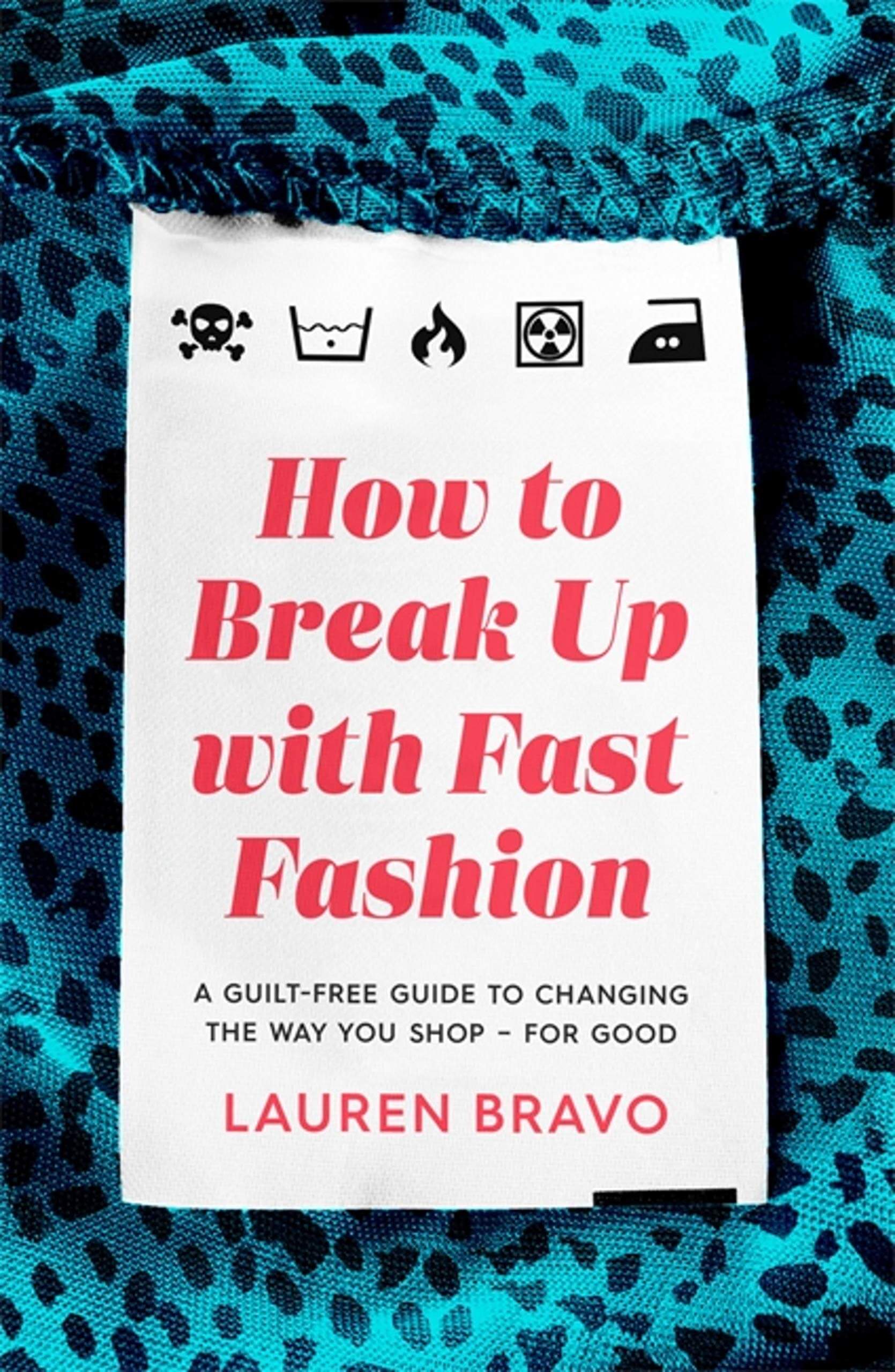 Another complete and updated representation (the book was published in 2020) exposes the unsustainability of the fashion system. It's enough to say that, every year, 3000,000 tons of clothes end up in English landfills. We are used to buying too much, often and "badly" because driven by a "trend," that of fast fashion, which makes us eager to have everything and immediately when it comes to clothing. The result? Many of the things we buy end up never being used. The author puts this "sick" dynamic in the spotlight and invites us to discover, or rather, rediscover, the beauty of slow fashion, for a more sustainable approach and for a wardrobe full of personality where nothing is given up, if not the "too much."
"Grazie, è vintage!" – Serena Autorino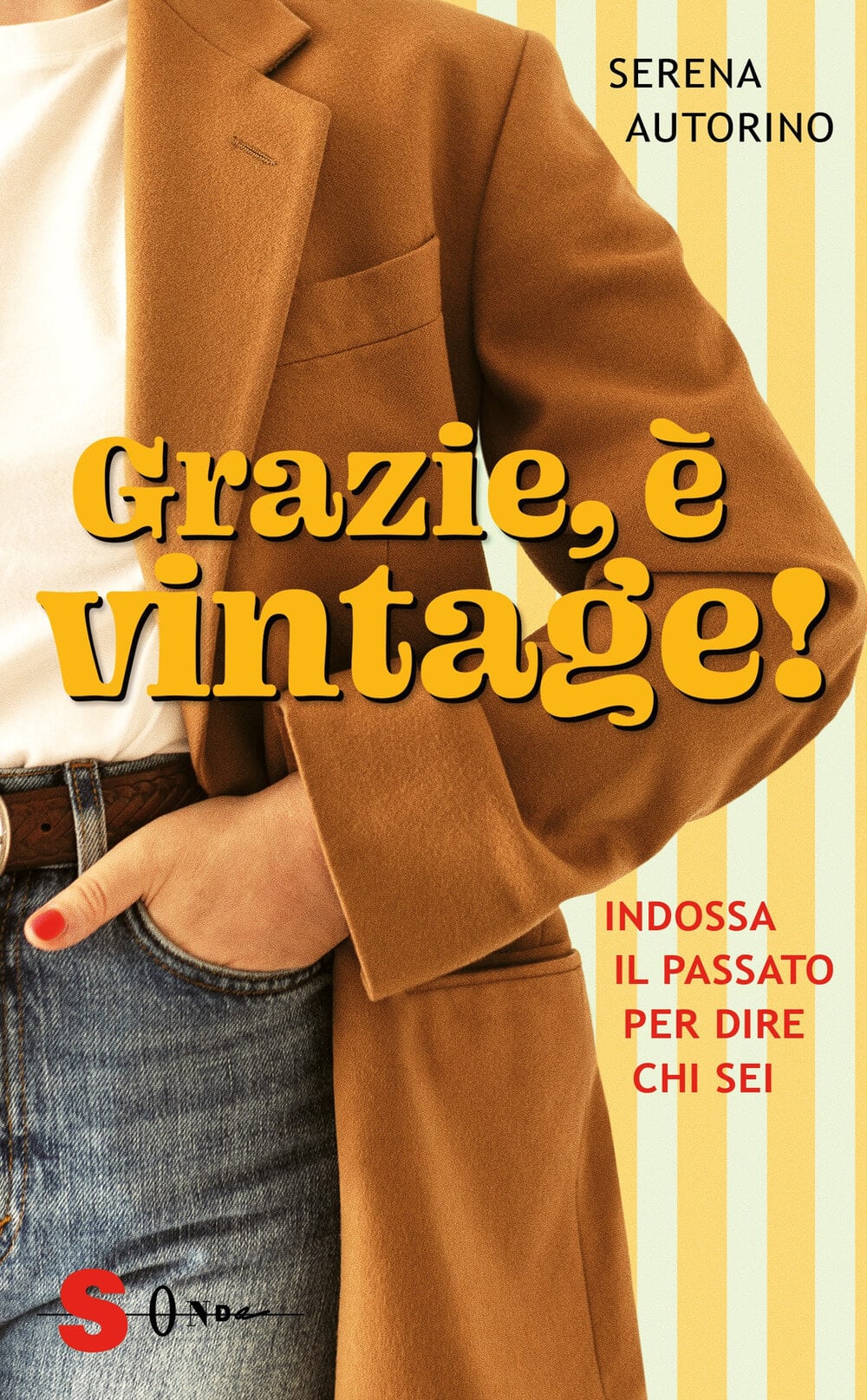 In recent years, there has been a rediscovery of vintage, going to markets and buying second-hand, both luxury and not. "Thank you, it's vintage!" is, therefore, not only the title of this book, but also an exclamation of satisfaction that spontaneously comes to us when someone compliments us on a garment that, actually, is a small treasure, and that tells a story full of meaning and respect. Serena Autorino, globetrotter, content creator, and lifestyle blogger includes among these pages all her passion and experience in the vintage field, telling the beginnings, development, and contemporary interpretation, offering many ideas and tricks to buy vintage, even if you are a beginner. A real indispensable guide for conscious shopping and to highlight our personality and style in a unique way!
"Secondhand: Travels in the New Global Garage Sale" – Adam Minter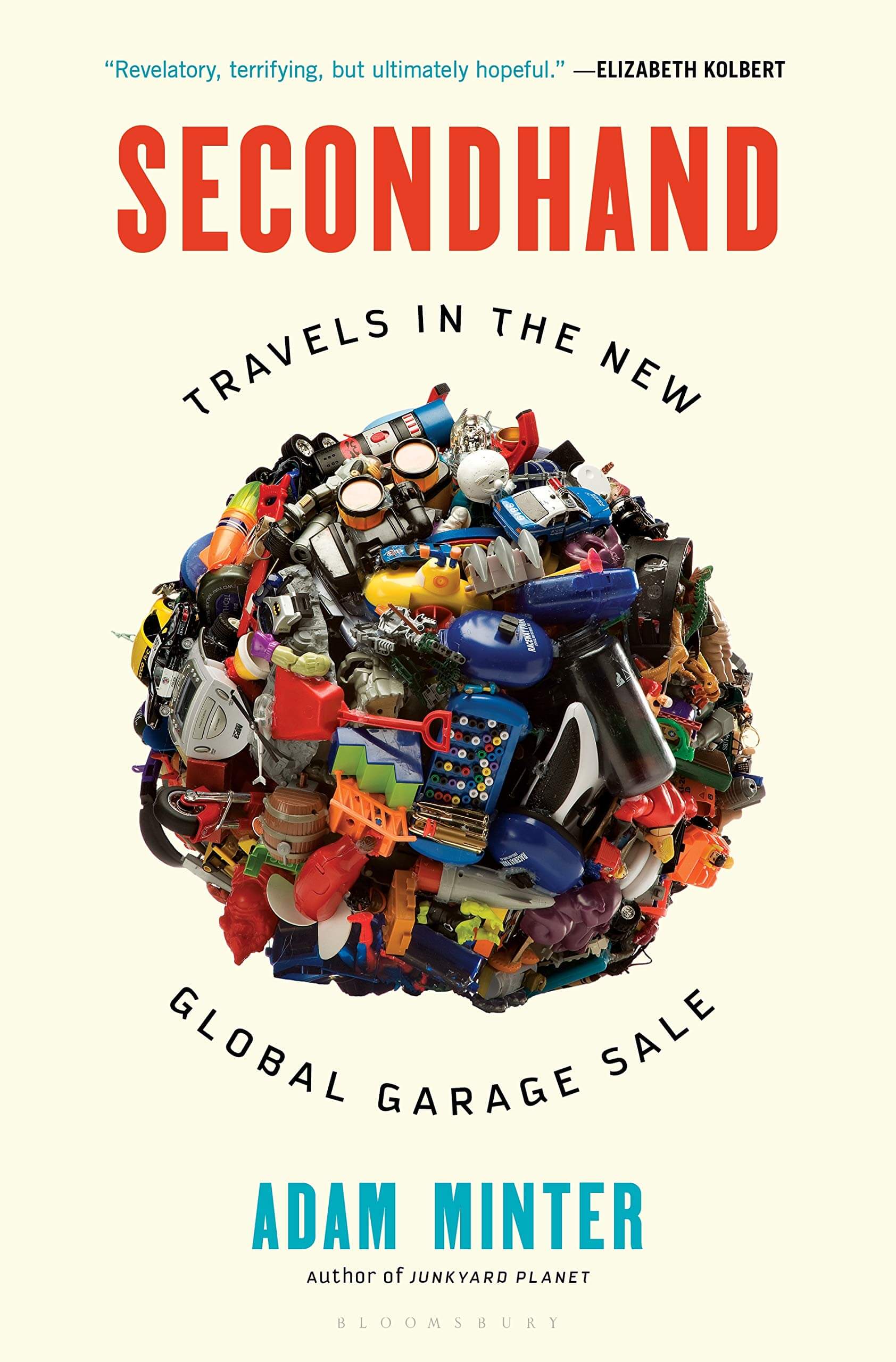 Reuse. Repair. Recycle. The holy trinity of the circular economy should be good practice for everyone to safeguard the fashion system. Unfortunately, there is still a long way to go but, with this essay, Adam Minter wants to accompany us on a journey through the "reuse" industry that takes us around the world and to fully understand the importance of these small, big choices. From second-hand shops in America to the famous vintage shops in Tokyo, going through the weekend markets, Minter reminds us of the value of what we already own, and he inspires us to treasure it in a world where "the new" and "the excess" will increasingly struggle to find a place for the lack of resources.