The sound of the Ocean crashing on the rocks of Biarritz, the smell of spring entering the rooms, and a place full of charm, history, and science.
We're here, leaning out on this force of nature because during these days we're going to discover one more marvel that Chanel offers to our eyes and knowledge: the open-air laboratory of camellias, Coco's dearest flowers, from which a team of professionals extracts unique ingredients and essentials to be added to Chanel's skincare: from the refillable and sustainable N°1 line to Hydra Beauty, one of our absolute favorites.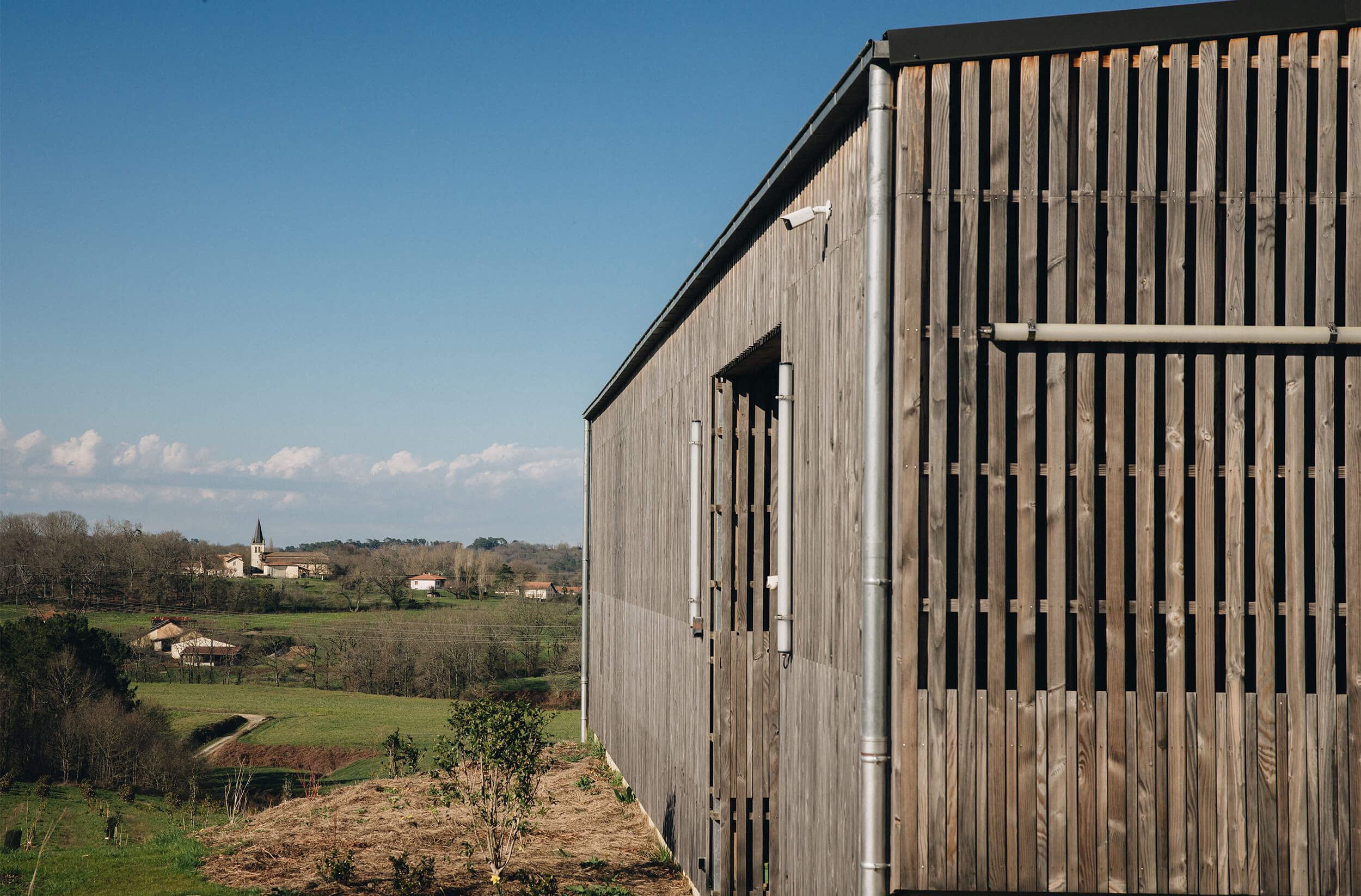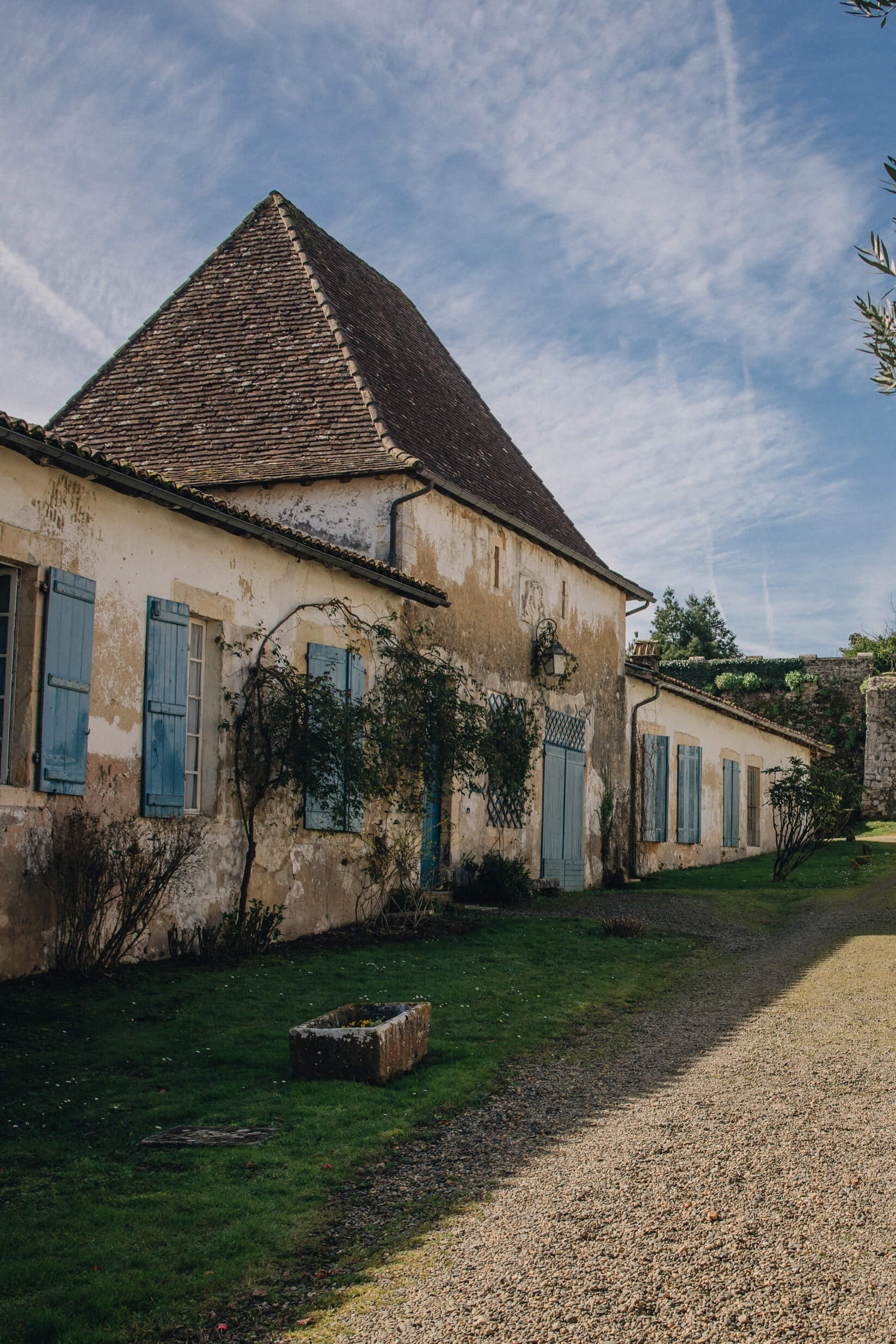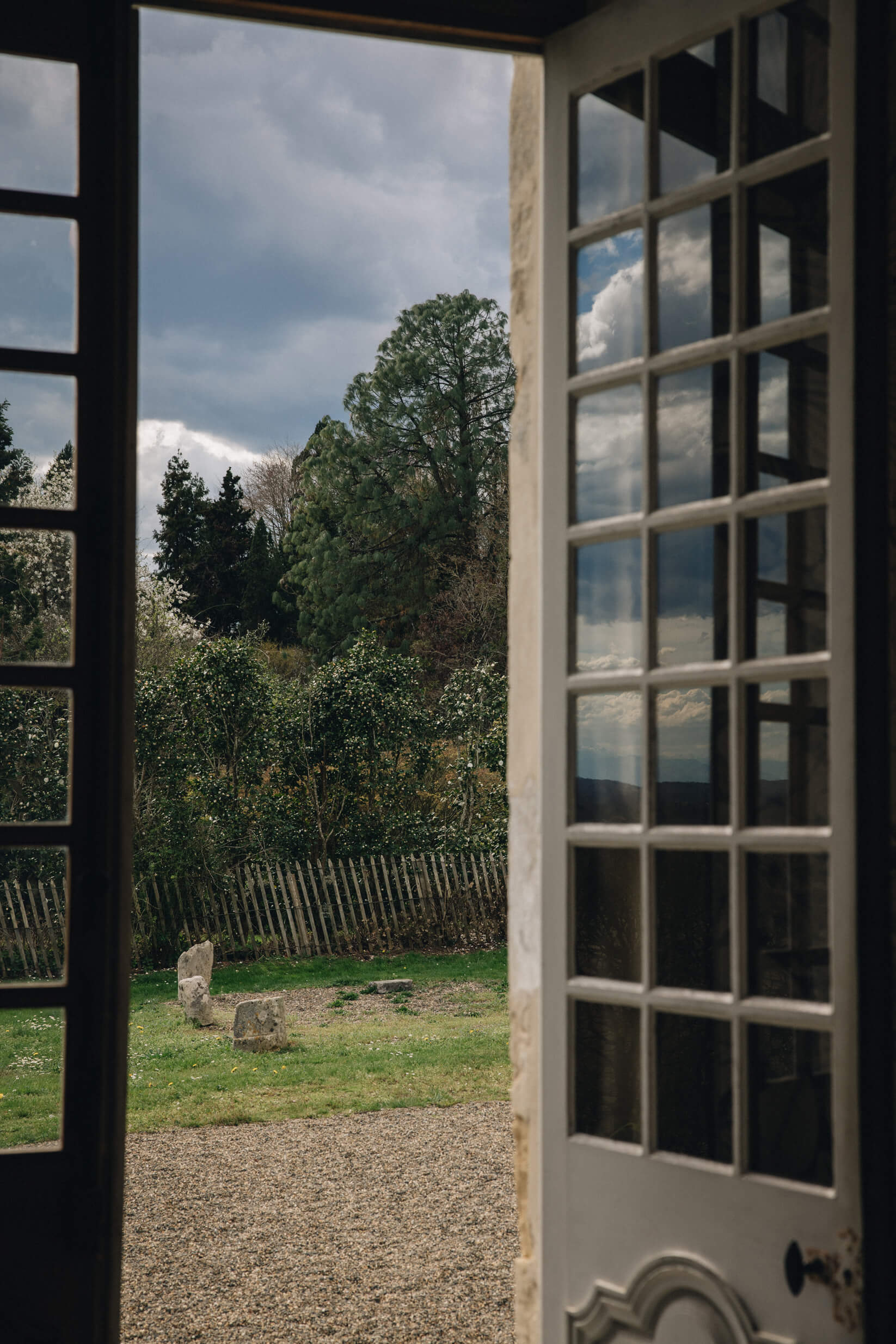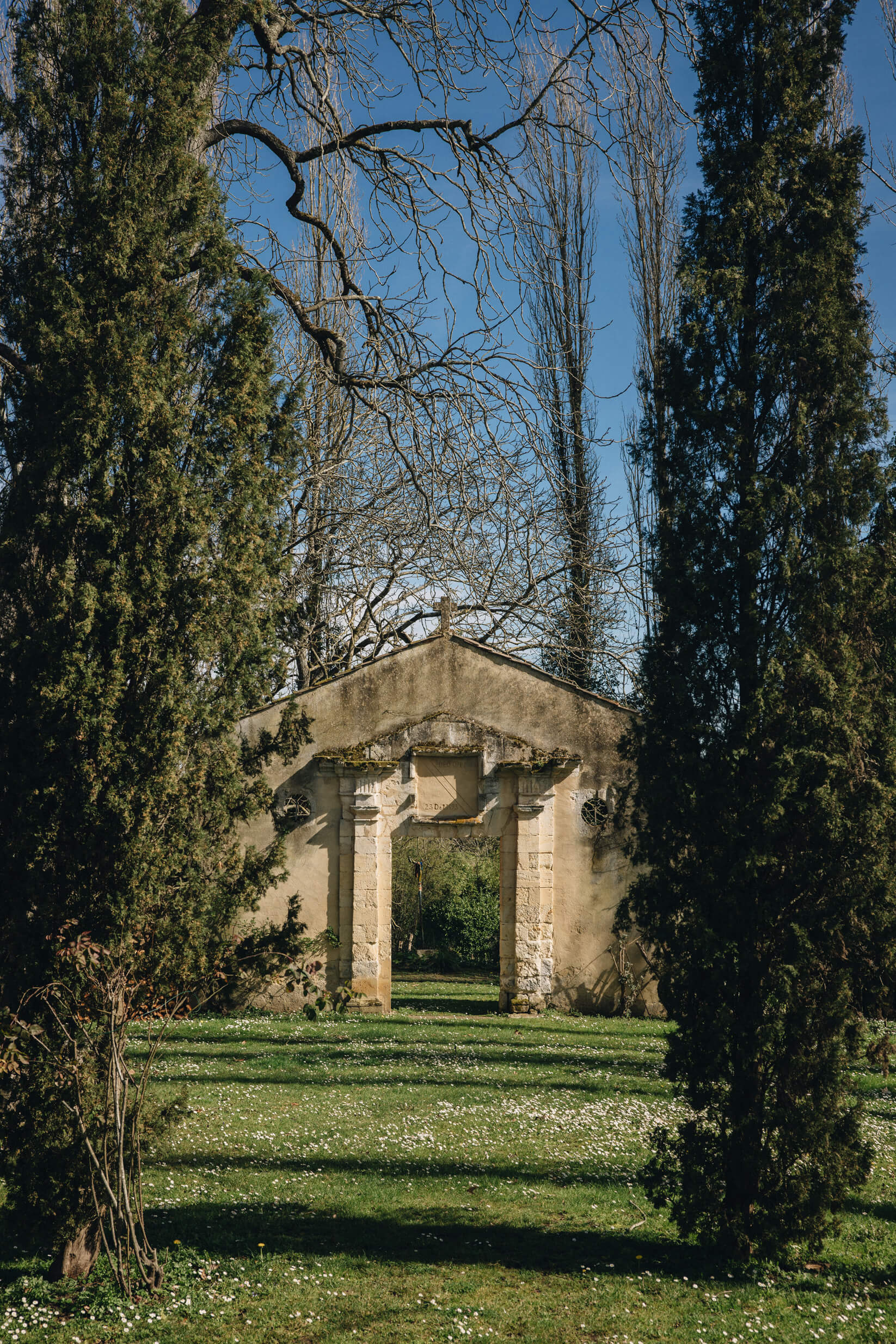 In this setting, among lab flasks, a cure of the details, and an incredible garden crawling with several varieties of camelia, from the whitest to the ones reminding the Maison's darkest lipsticks, we had a chat with

Licia Florio

and

Alessia Bossi

: two women founders and great friends.
Alessia is the Co-founder and Creative Director of We Are Lovers, a creative agency specializing in tailor-made digital strategies, events, and unique experiences for the world of beauty, fashion, and travel. Licia is the founder of CIAOMONDO, a platform self-describing as "A safe place where to take care of yourself every day, where to find your balance through breathing and movement", a platform divulgating Yoga, Pilates, and Meditation, all over the world. She's also the founder of Licia Florio, a brand of sports apparel and beauty products, made with sustainable materials, that qualify as functional and minimal, to improve your lifestyle.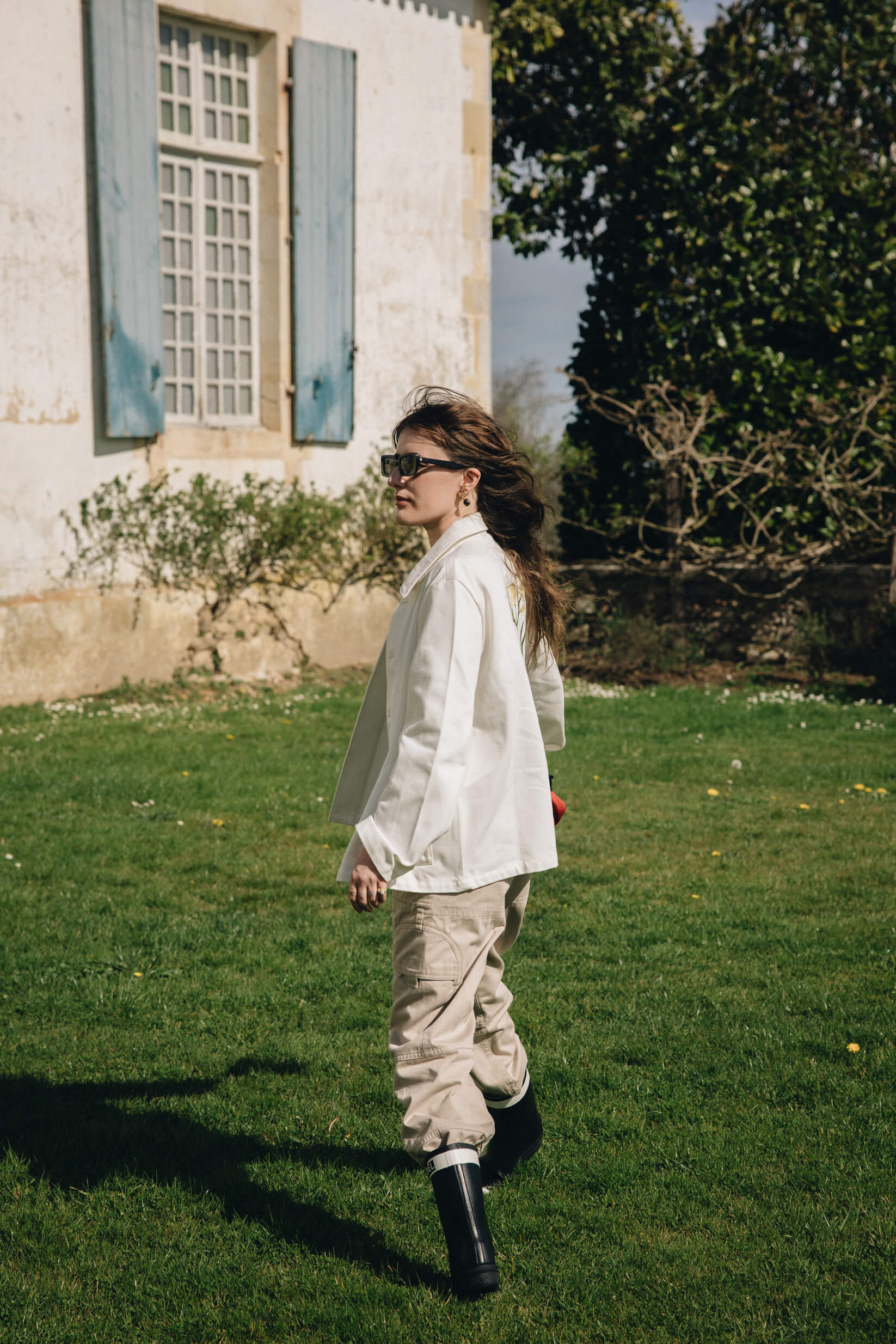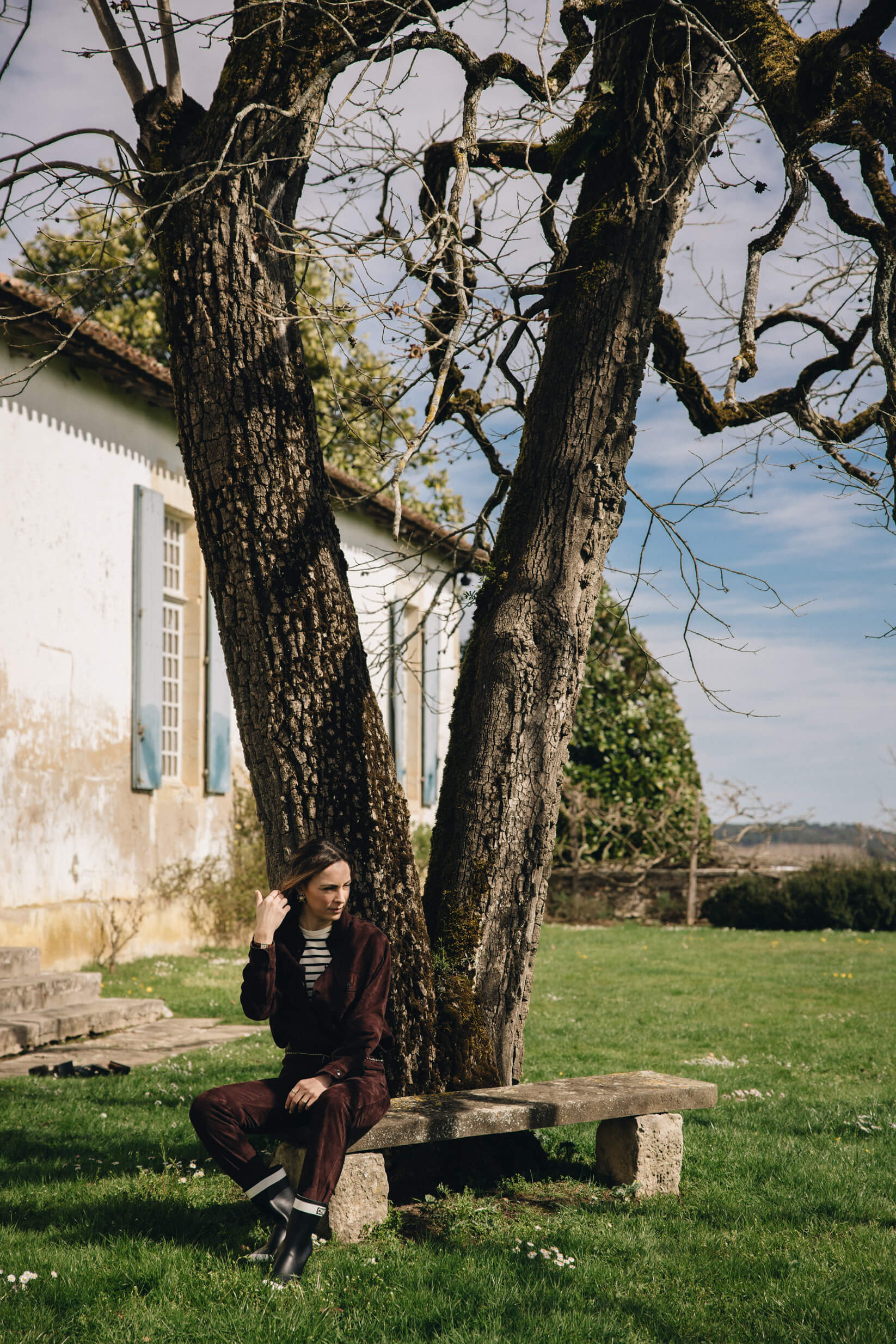 In the midst of camelia petals, and on a day dedicated to the richness of knowledge and beauty for our eyes, that only Chanel could offer us, we thought to have a chat with them, starting right from the morning, from that Ocean sound.
L: Ciao Ale, what did you feel like this morning, when you woke up to the sound of the Ocean?
A: The sound of waves is so hypnotic and healing, one of the most regenerating sounds in nature. This morning, I sat at the window and dedicated a few minutes to the contemplation of this marvel, and I have to admit it was a very special moment.
And you, what did you feel like? What did you do when you woke up and found yourself here?
L: I was lucky enough to be welcomed on my balcony by the sun and an amazing sunrise. I set my alarm for 6:30 a.m. because I wanted to do Pranayama first thing at 7 in the morning. I went down to the beach, sat in front of the Ocean, and stayed there to breathe. Spring is coming, the Ocean sound is powerful, waves are deep in Biarritz and you can feel all the power and strength they have.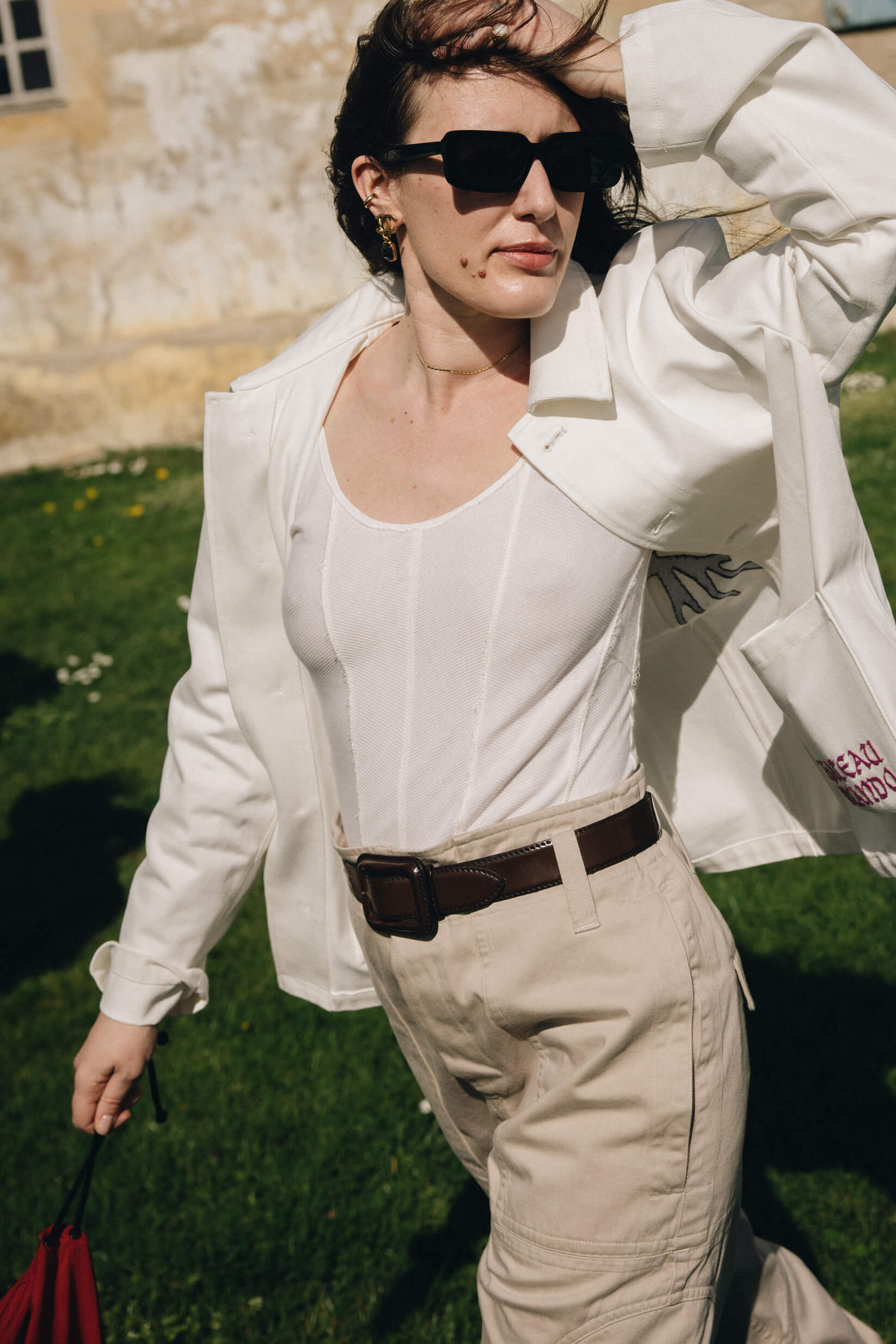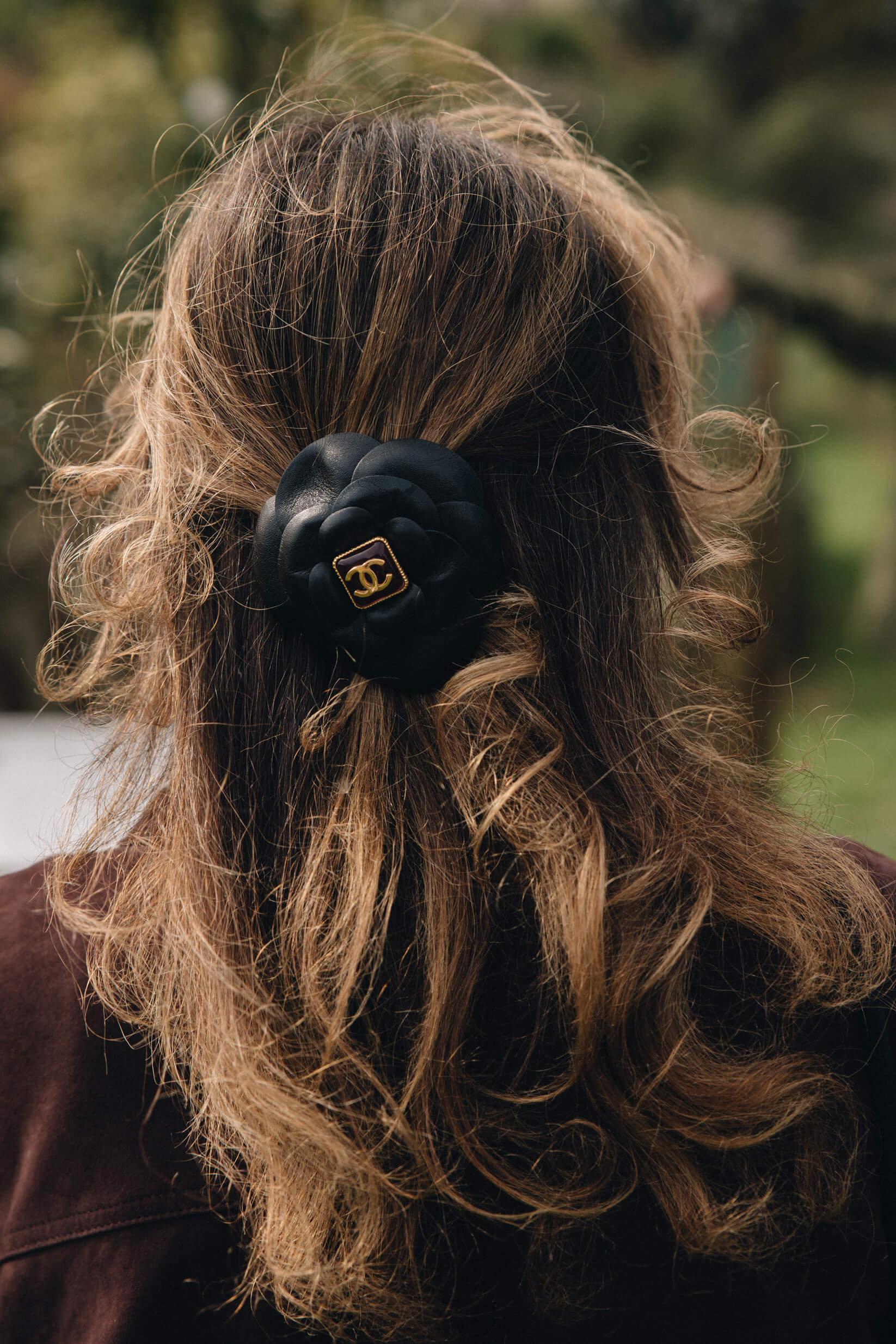 We're in this place to discover camellias and their incredible properties for our skin, and we're soon going to be in the Gaujacq fields. Now, we've come up to the camelia gardens and nature.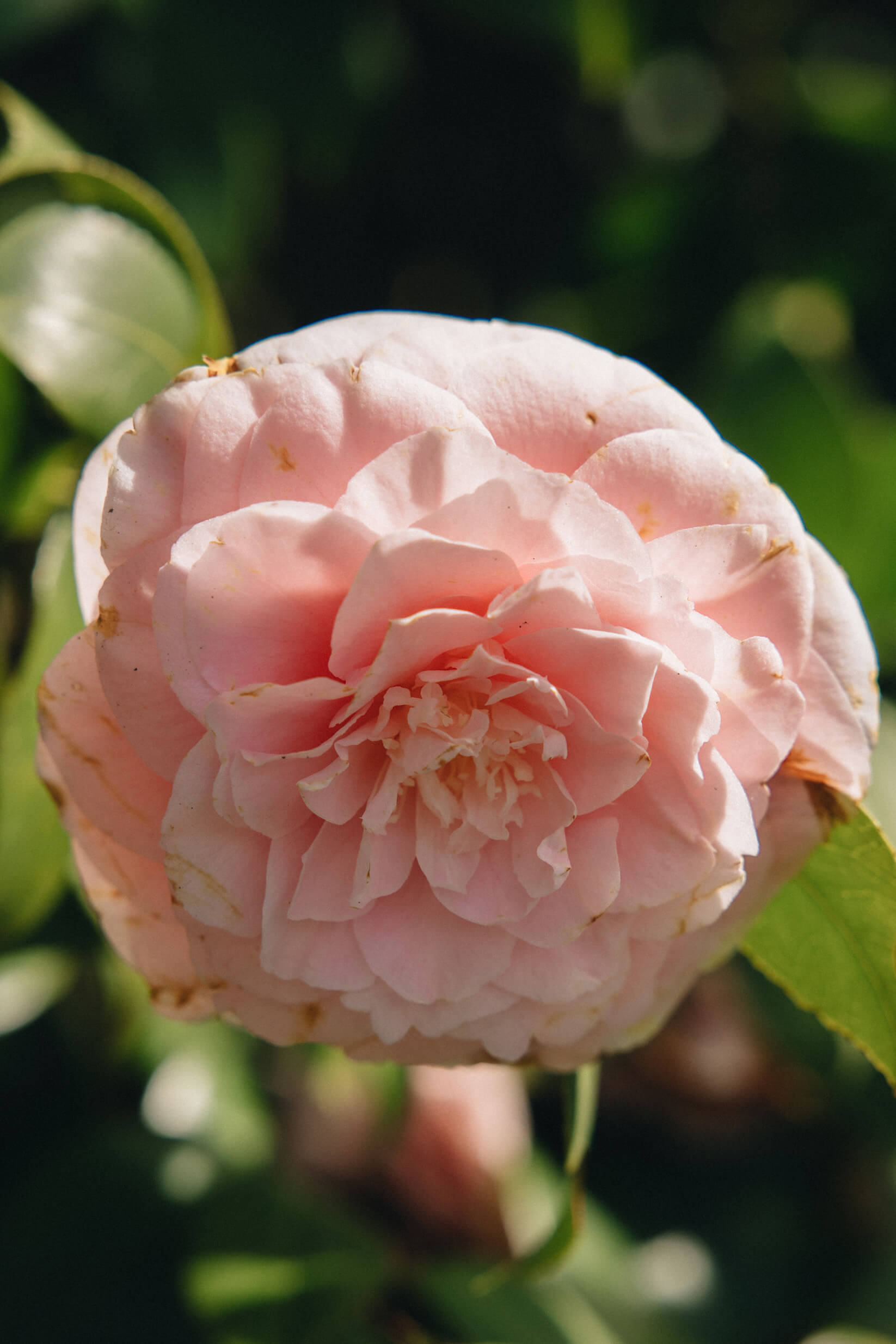 A: Licia, what's your relationship with nature like?
L: I feel the need to be in the silence of little birds, to be embraced by the sound of nature to regenerate myself, to take off my shoes and walk barefoot, to touch the earth with my hands. Spring and blossoming, life originating from lethargy, white and pink camellias with their flowers, this cycle of life, colors, stories, and myths linked to rebirth belongs to me.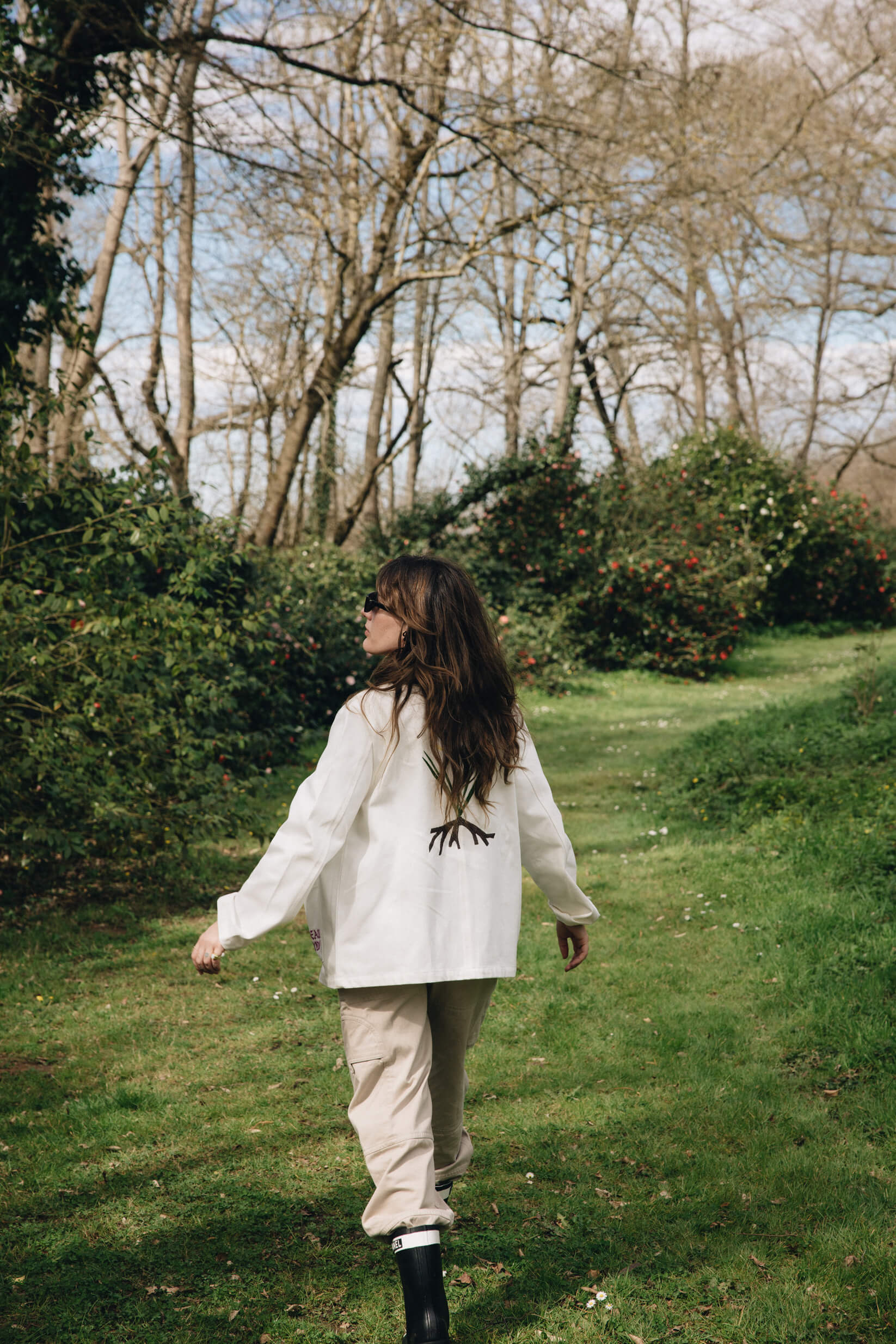 A: I feel the same, I've always had a very strong connection with nature, I grew up exposed to it, and in my urban everyday life it's something that I strongly miss. I try to find that connection again every time I can, it makes me feel good and gives me balance.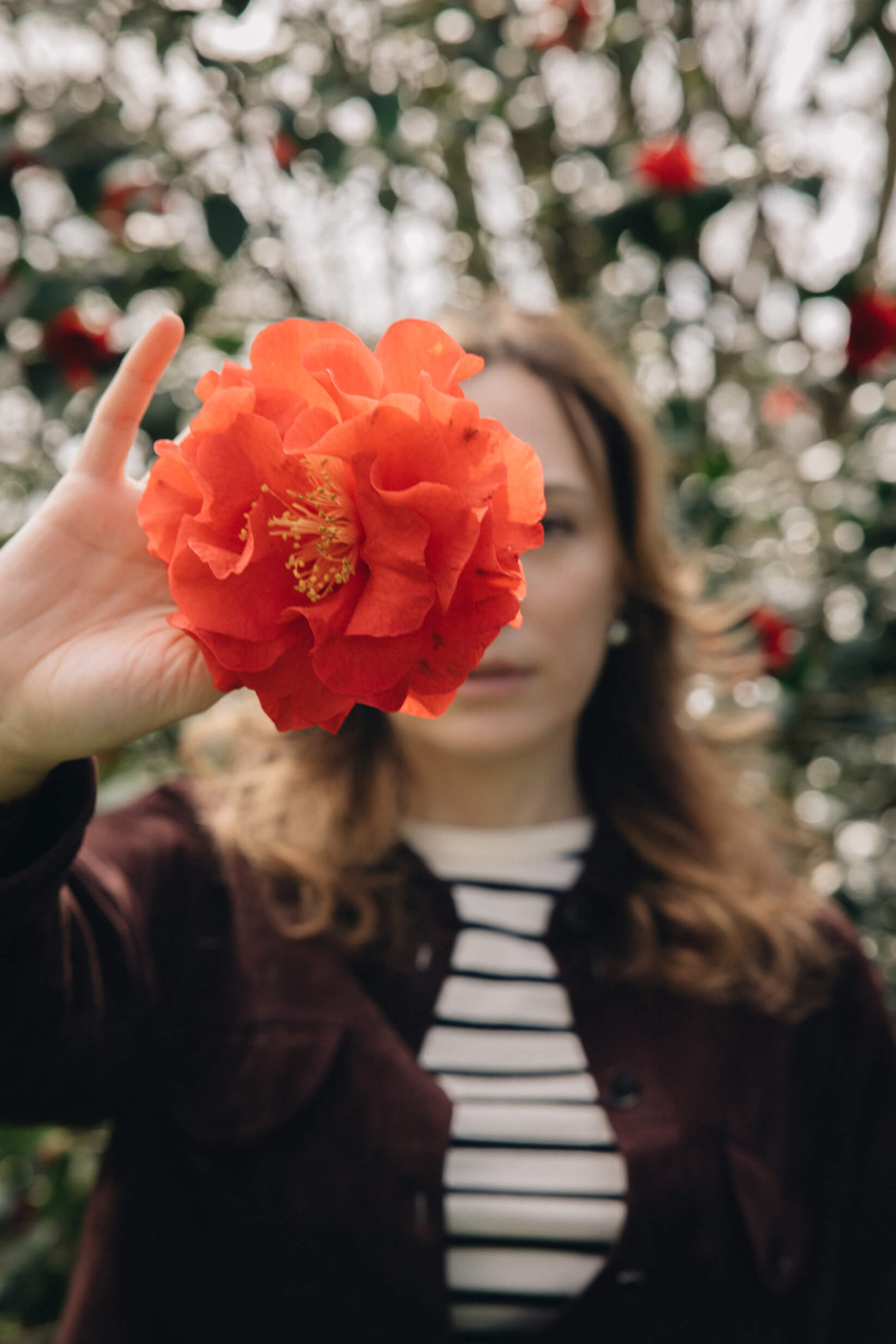 The camelia, Mademoiselle Chanel's favorite flower, reveals to us as an authentic botanic treasure, to be studied and shared.
Here, though, the story of a land is also told, a unique place in this world uniting tradition and innovation, where nature is the source of beauty. For many years, Chanel has been cultivating, observing, and experimenting in its open-air labs: fields are enhanced by an agroecological approach combining traditional cultivation techniques with scientific innovation.
In such a way, in Gaujacq, in Southern-West France, since 1998 Chanel has been pursuing an extraordinarily great project dedicated to camelia, their most iconic flower. This program has been started in collaboration with Jean Thoby, an international expert on camellias, who's been curating an amazing conservatory garden for decades. This sanctuary houses 2,000 varieties of camelia from all over the world, among which two clumps born from the mother plants that Gabrielle Chanel herself commissioned more than a century ago.
And right here, we're getting lost in-between camellias…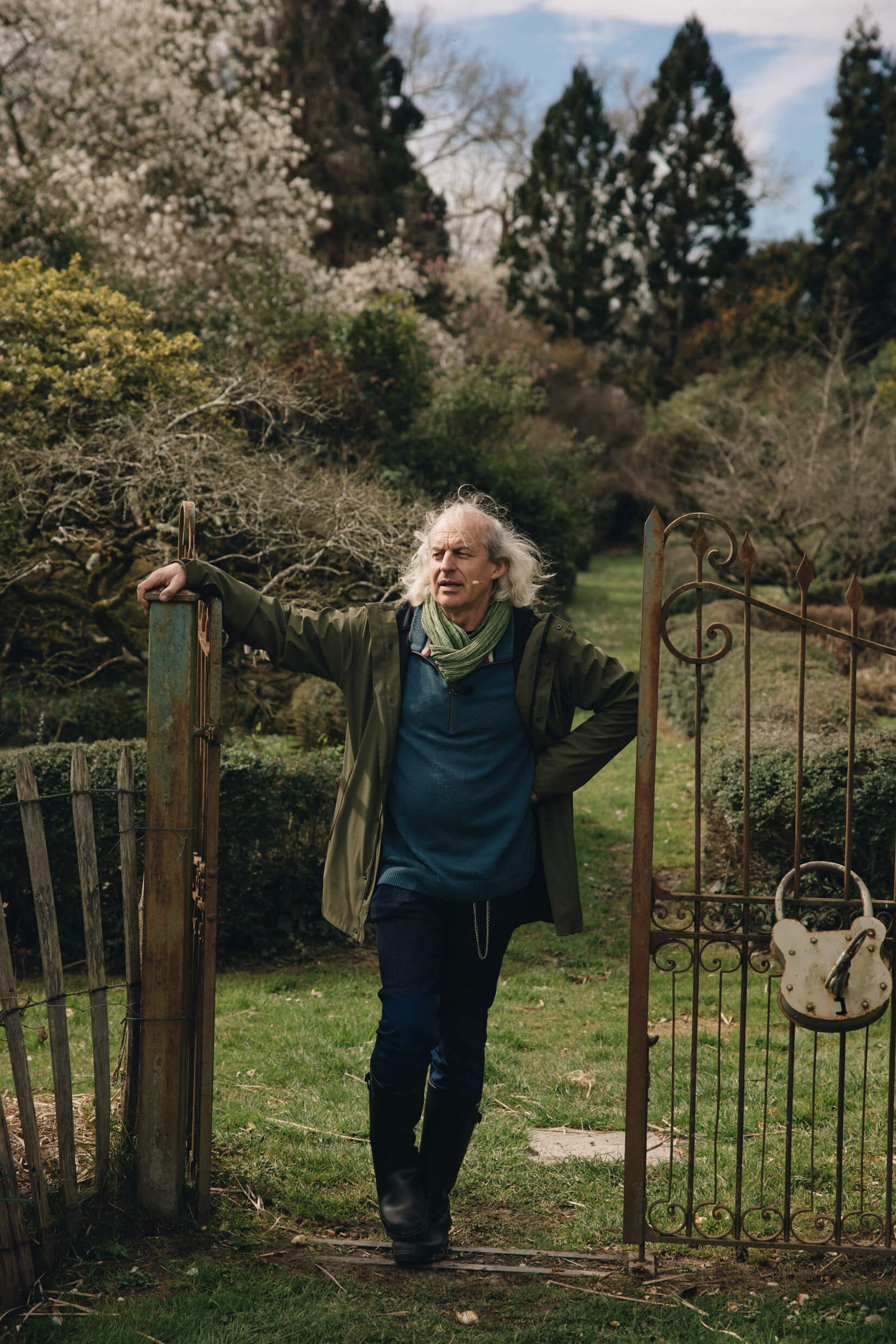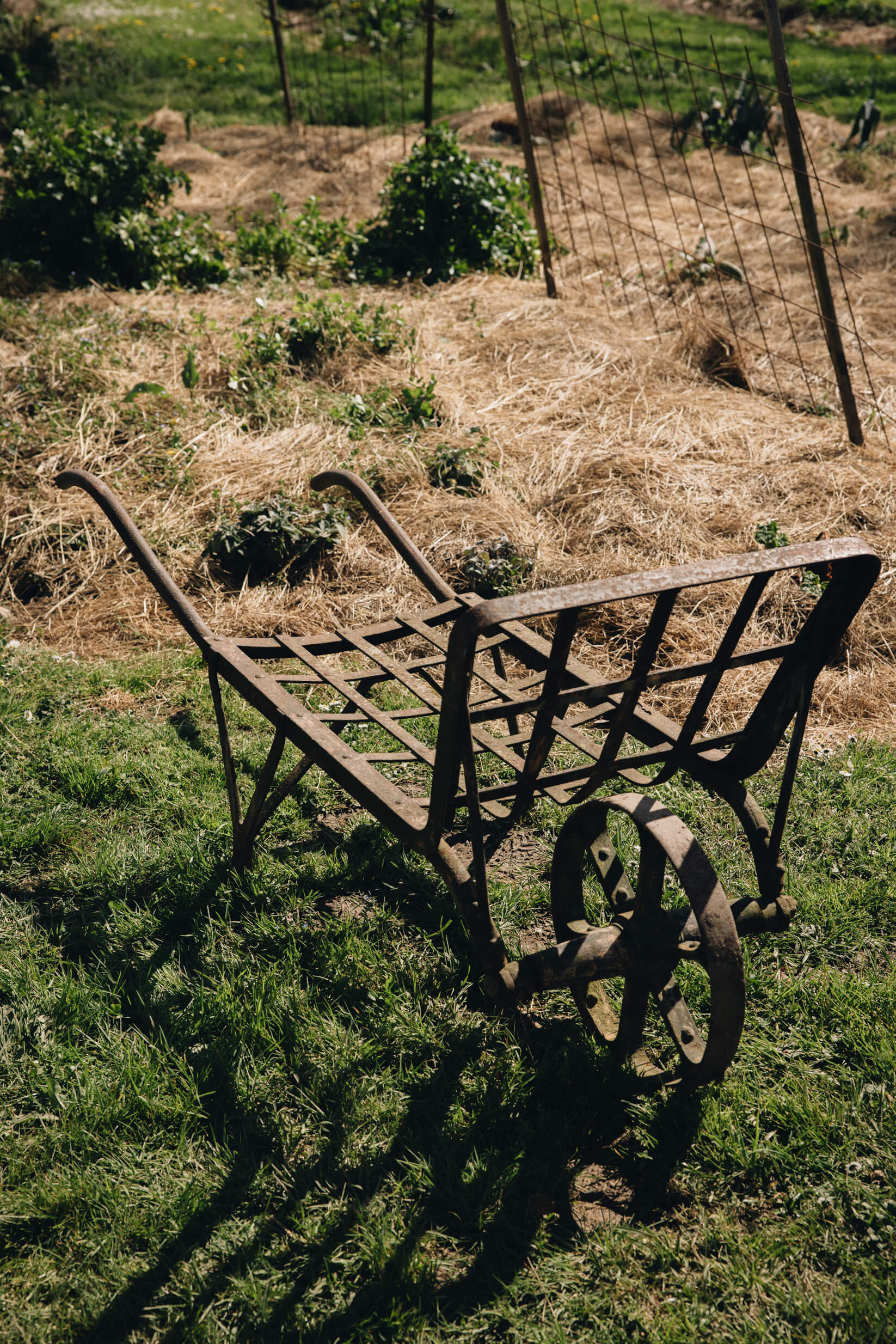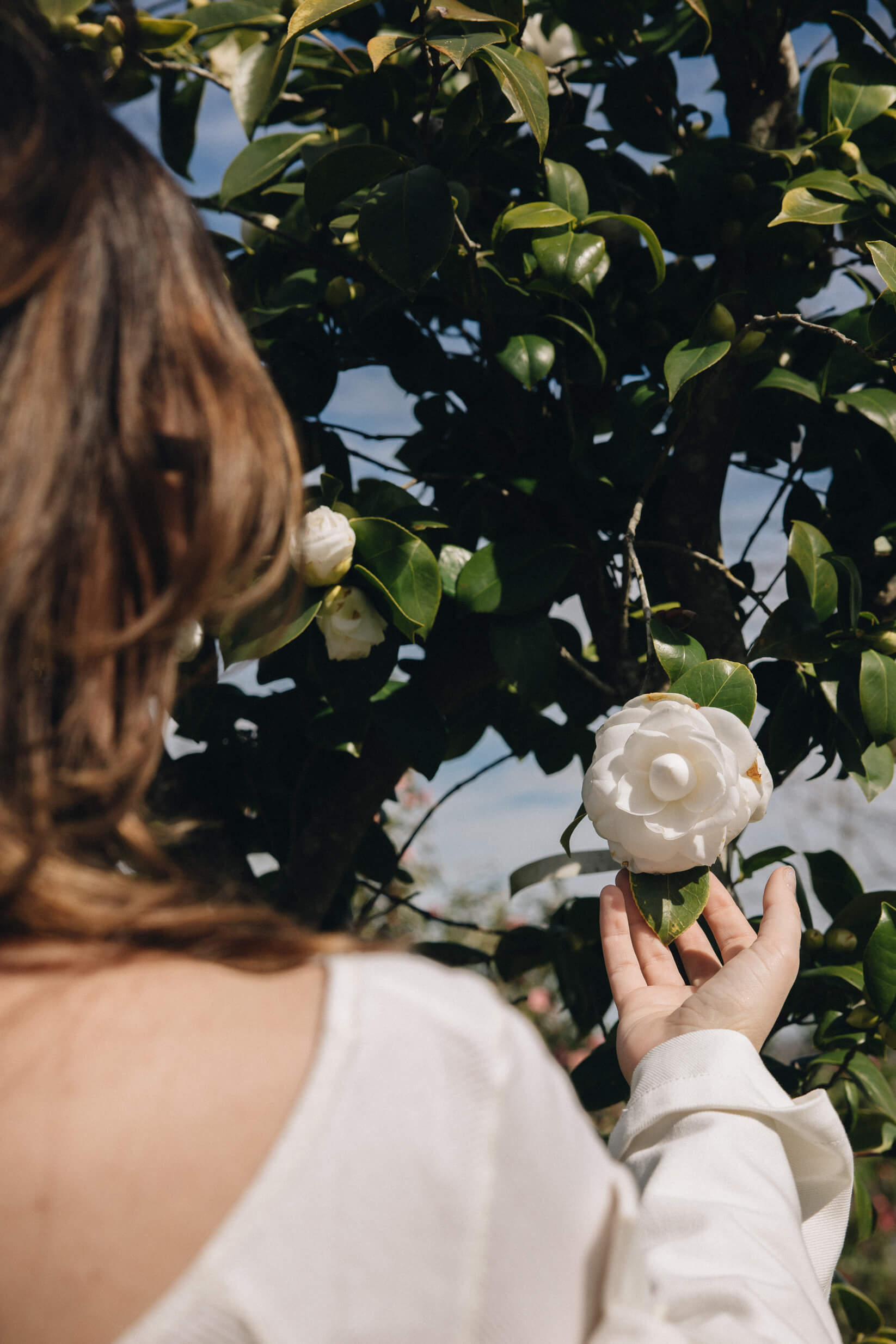 L: Which one of the camellias you saw do you like the most because of its ingredients, properties, or smell?
A: I'm really into the "Alba Plena" camelia Japonica because, with its winter blooming and evergreen leaves, it's a unique plant, a real botanic treasure. By studying its resilience to winter frosts, Chanel Research ascertained its exceptional hydrating power and, in 2011, it made it the main active ingredient in the Hydra Beauty treatments line.
L: That's also my favorite! The camelia used for the Hydra Beauty line: white, bright, pure, gentle, a bit like the face mask I tried a few days ago, the Hydra Beauty Mask!
A: I also love the night mask from the Hydra Beauty line and I use it often: it's extra lightweight, super hydrating and its smell inebriates me every time. Then, I love the whole N°1 line, of which my must-have products are the face serum and the body serum-in-mist.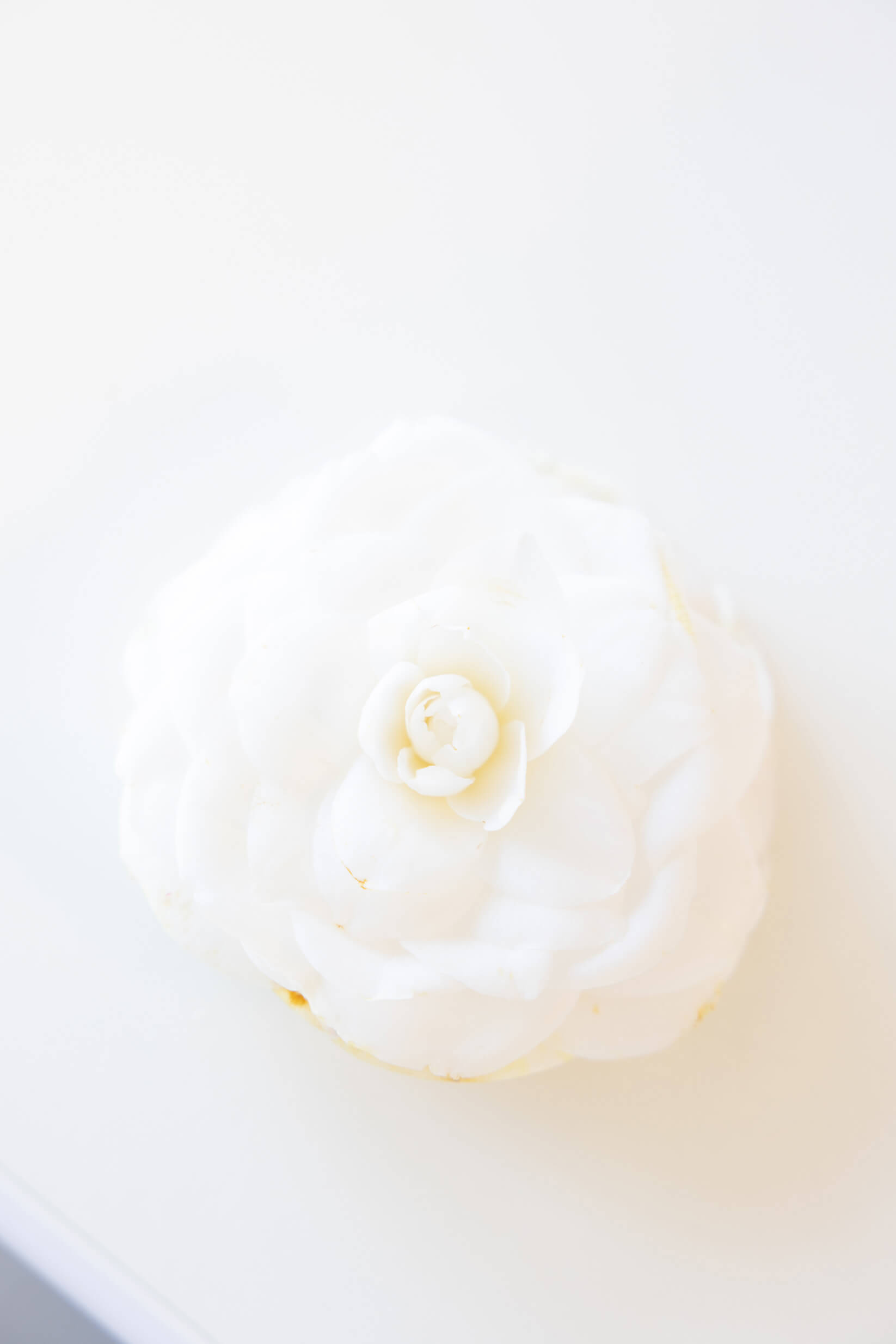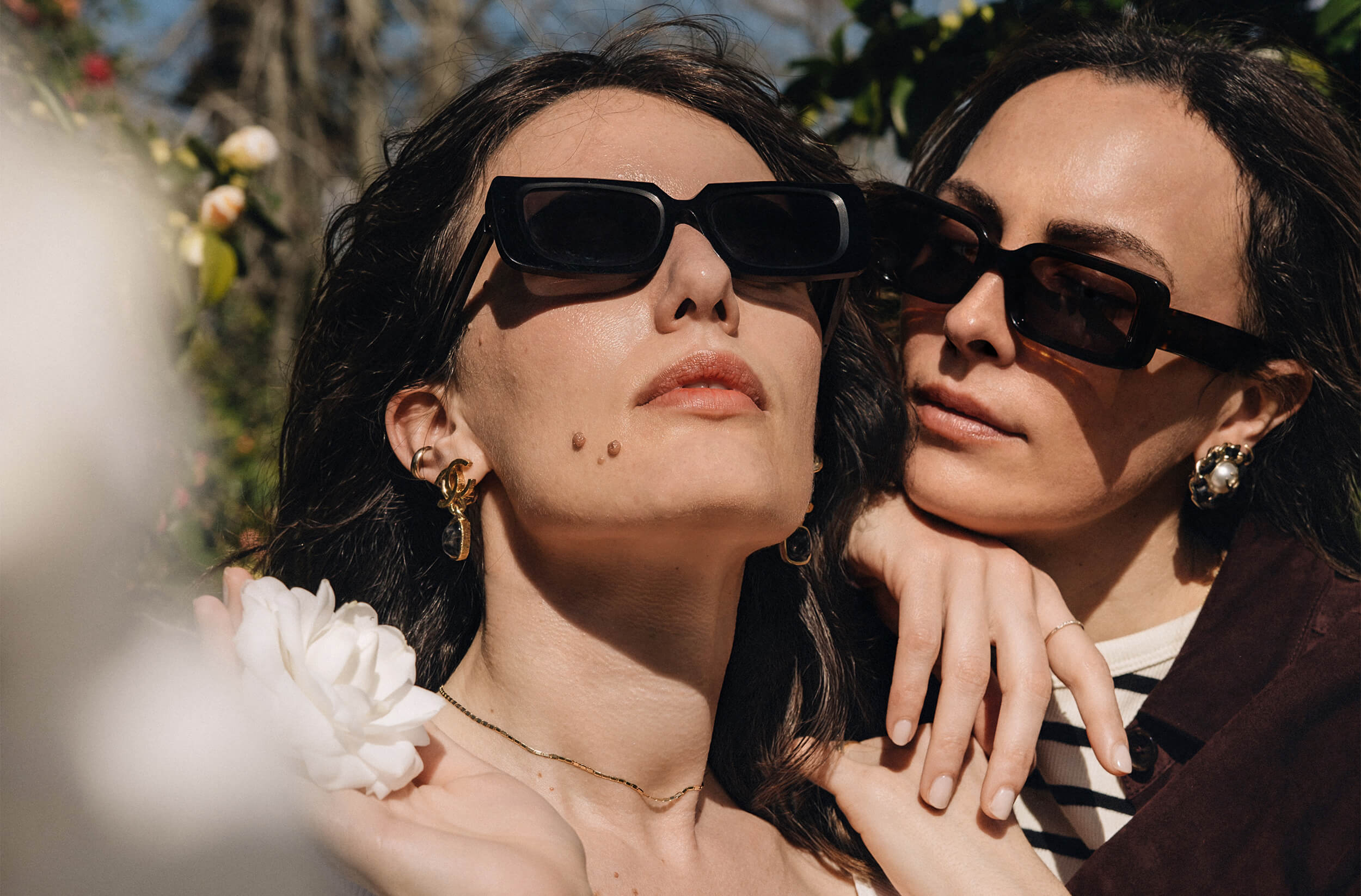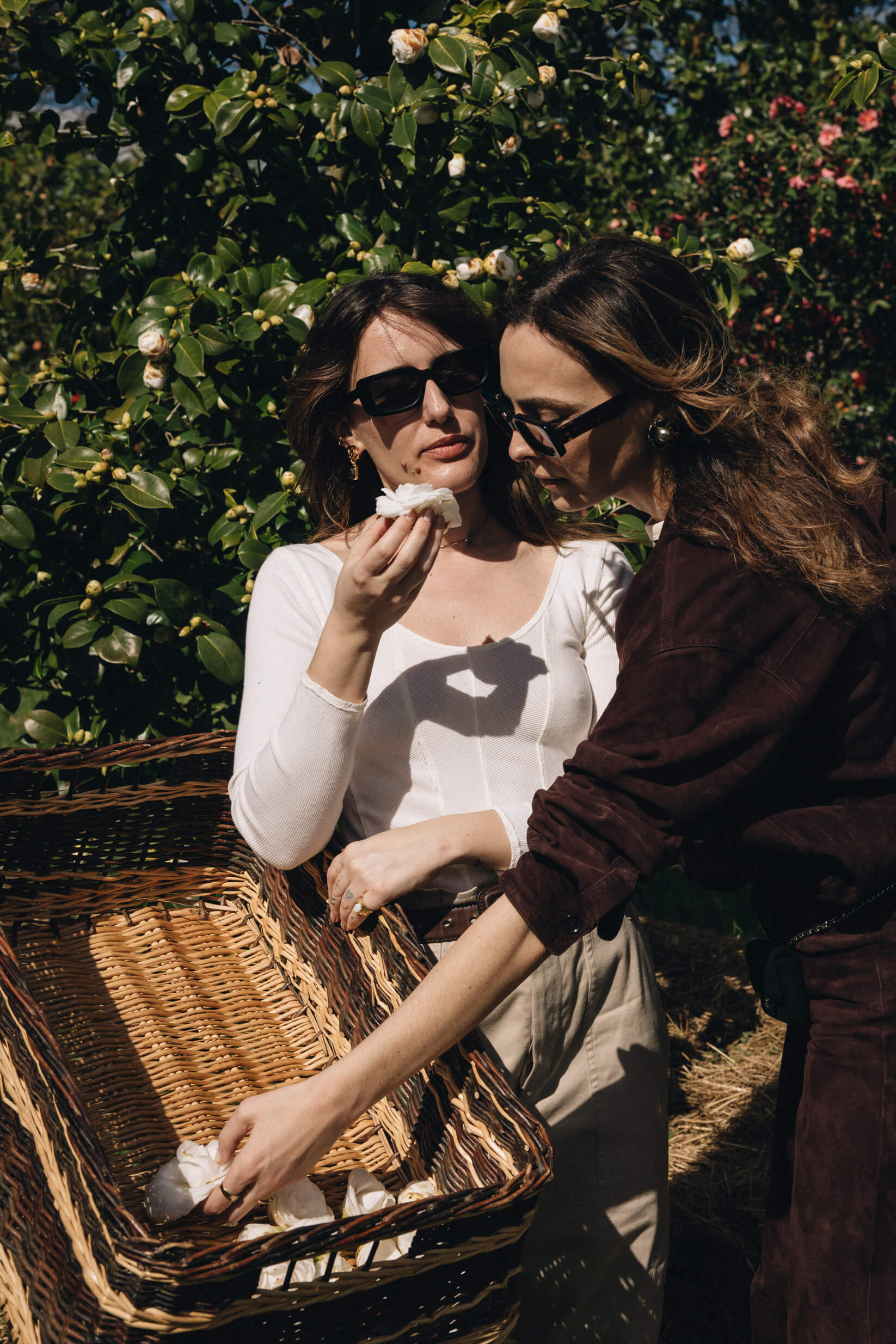 In the lab, talking with Nicola Fuzzati, the director of the Active Ingredient Development and Innovation Department, we learned that Chanel's crops are sustainable, with zero waste production.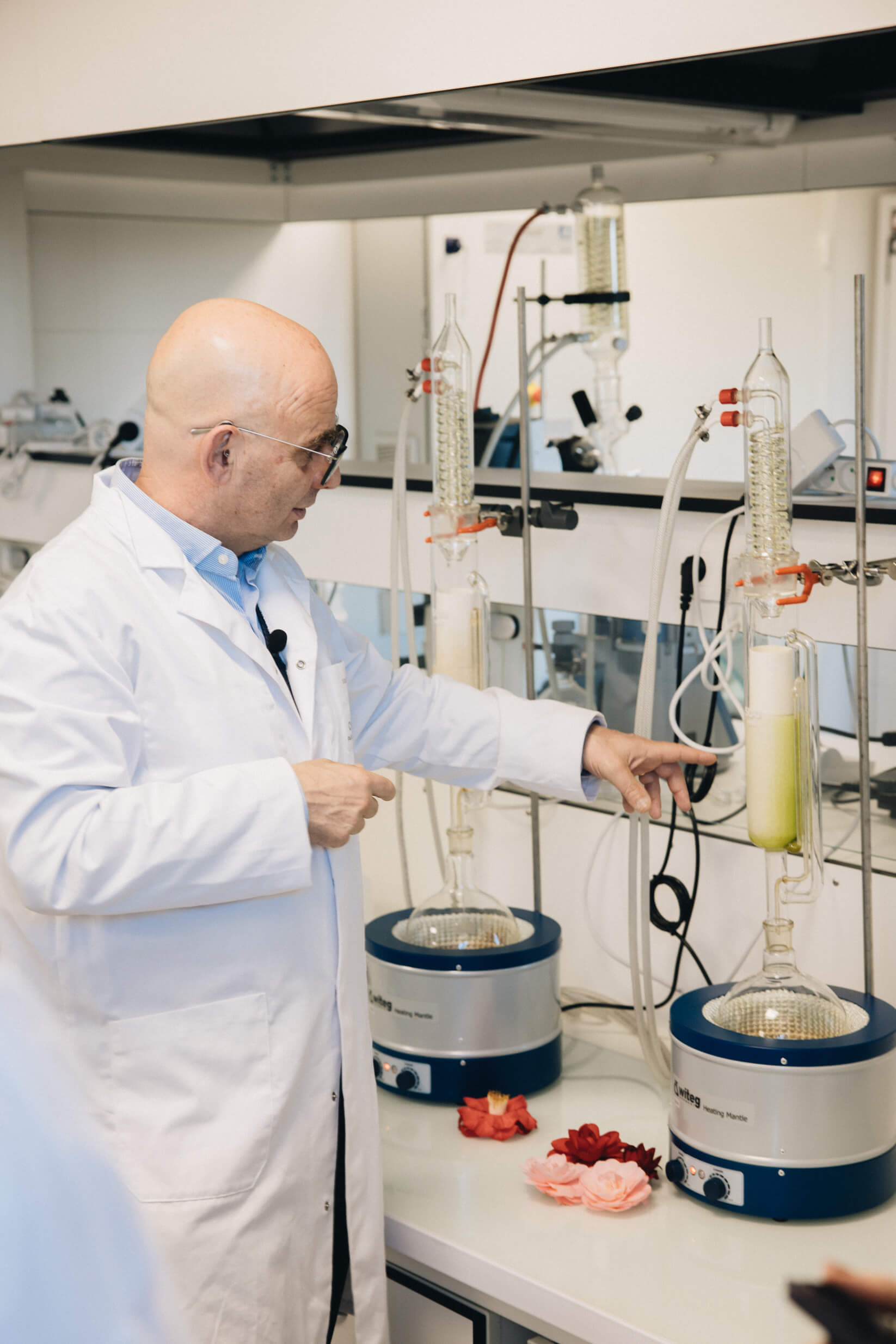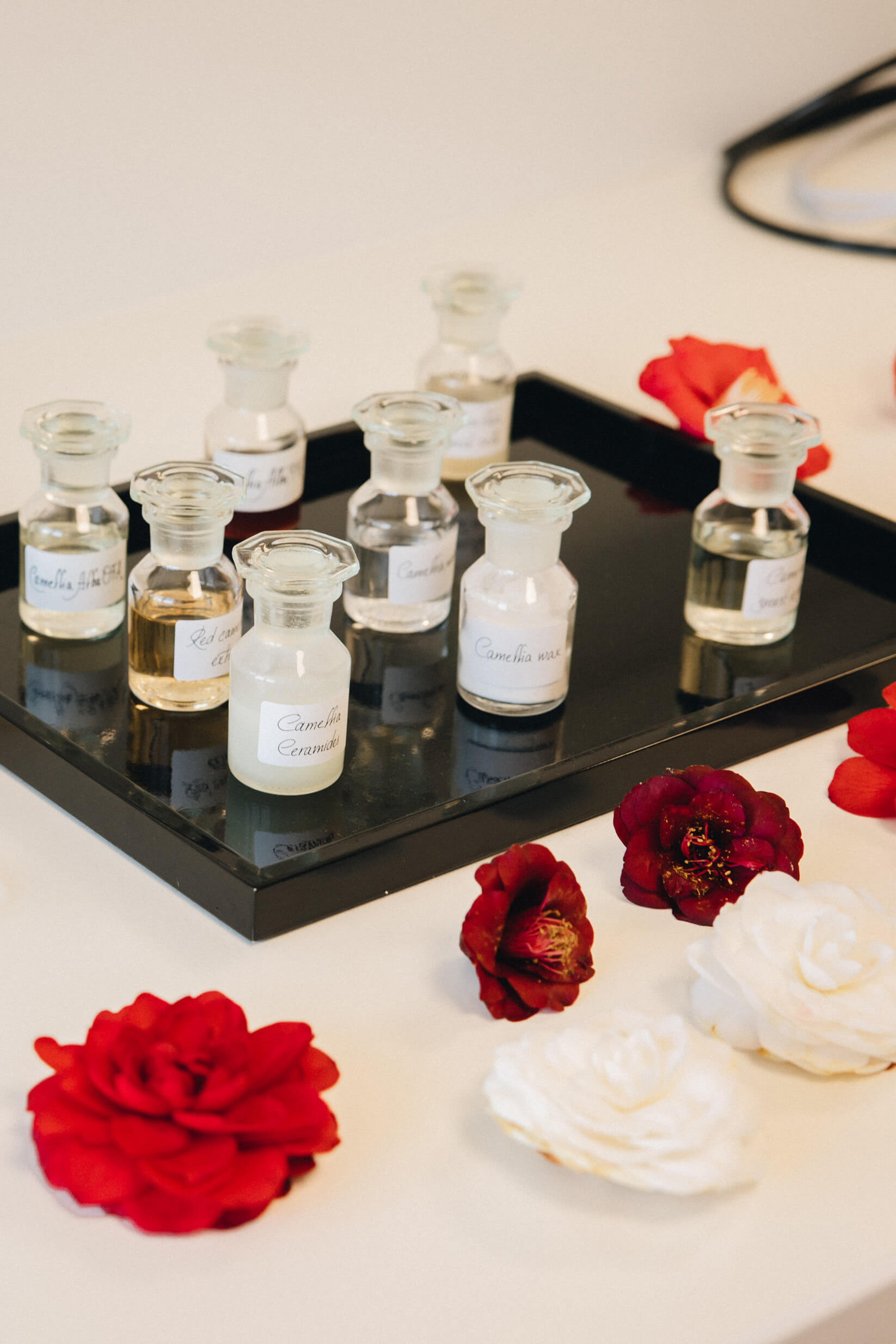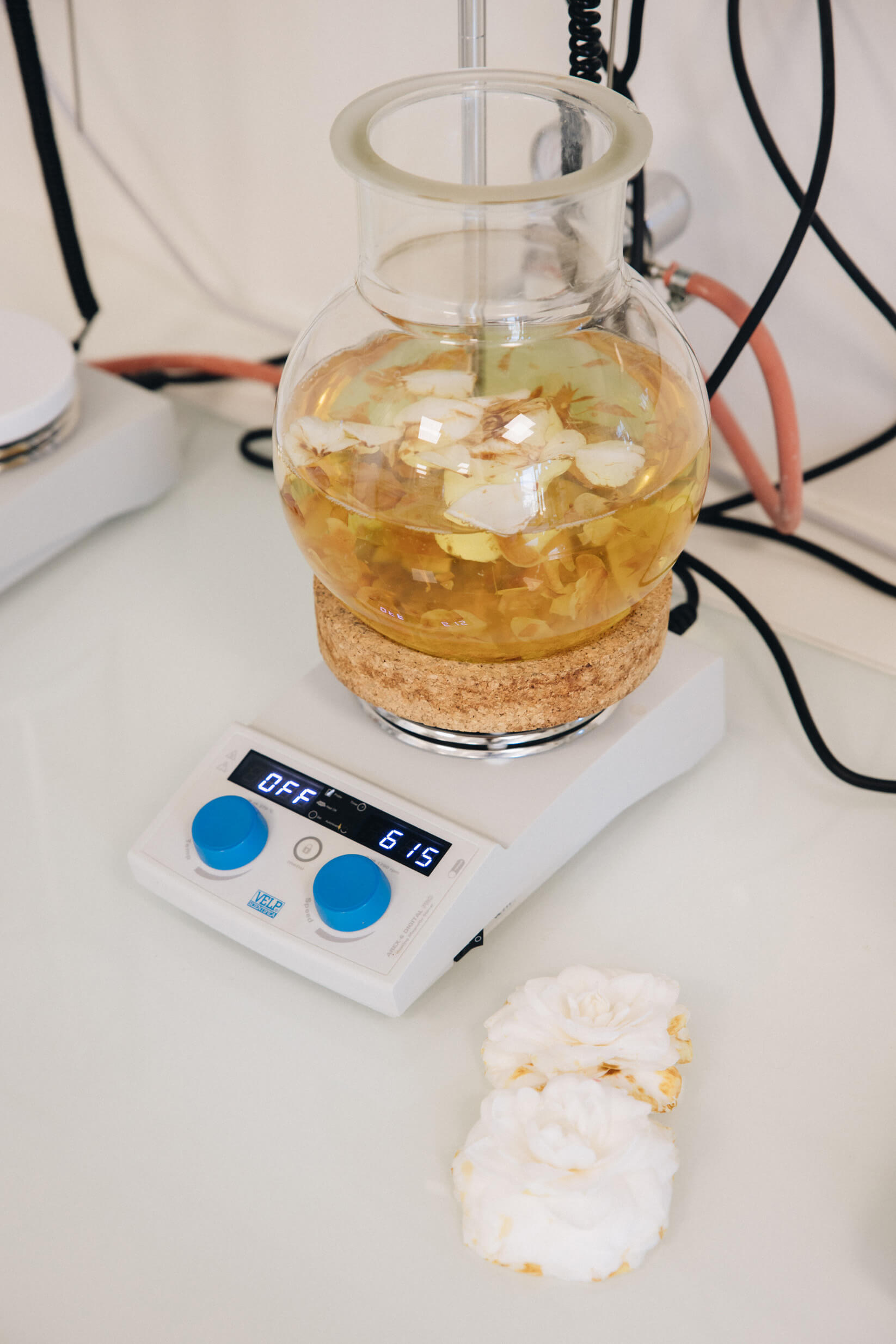 A: Licia, how important is this philosophy to you? Also if you consider your everyday life?
L: Rather than my necessity, I think it's a need of everyone on a global scale. It's not a whim or a treat, but it's a duty to work trying to follow a cycle of production that's as responsible as possible. Zero waste production is important because it means reducing waste as much as possible and turning them back into raw materials.
In Chanel's laboratory in Gaujacq, we spoke to Jean Thoby, an international expert on camellias, Philippe Grandry, the Open Sky Lab's crop operations manager, and Nicola Fuzzati, the director of the Active Ingredient Development and Innovation Department, and I noticed that one thing they all cared about was the respect for nature, the biodiversity that lives in it, the fields, the non-use of chemical fertilizers because they destroy and kill terrains, and they change and contaminate nature in a negative way.
A: Exactly, I also think that, as of today, it's an inevitable path, each of us in its small way, as much as big companies, no one can avoid making an effort in this field. I've appreciated so much the studies and the goals that the company has set from now until 2060: to think in the long run and do it on a large scale is essential.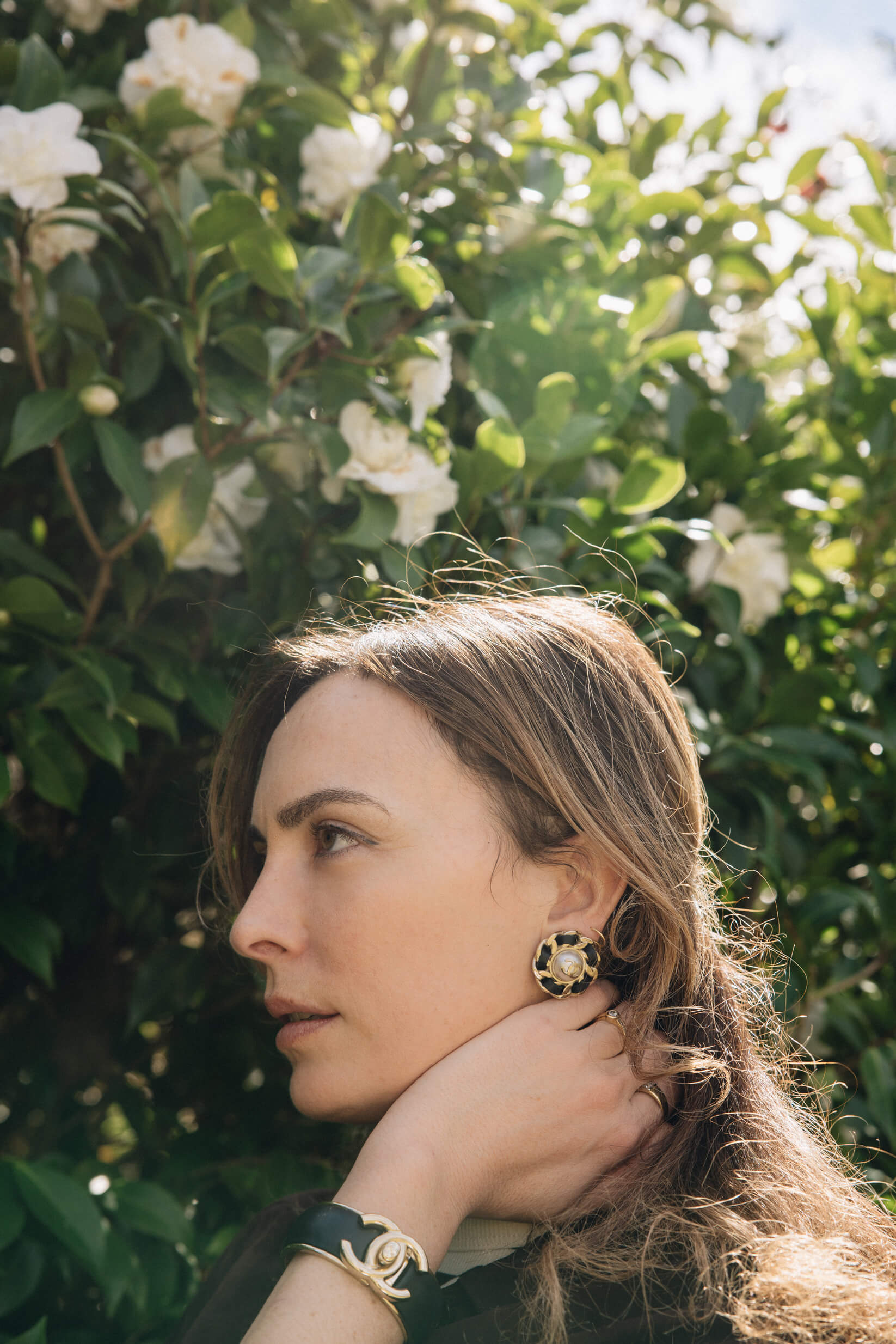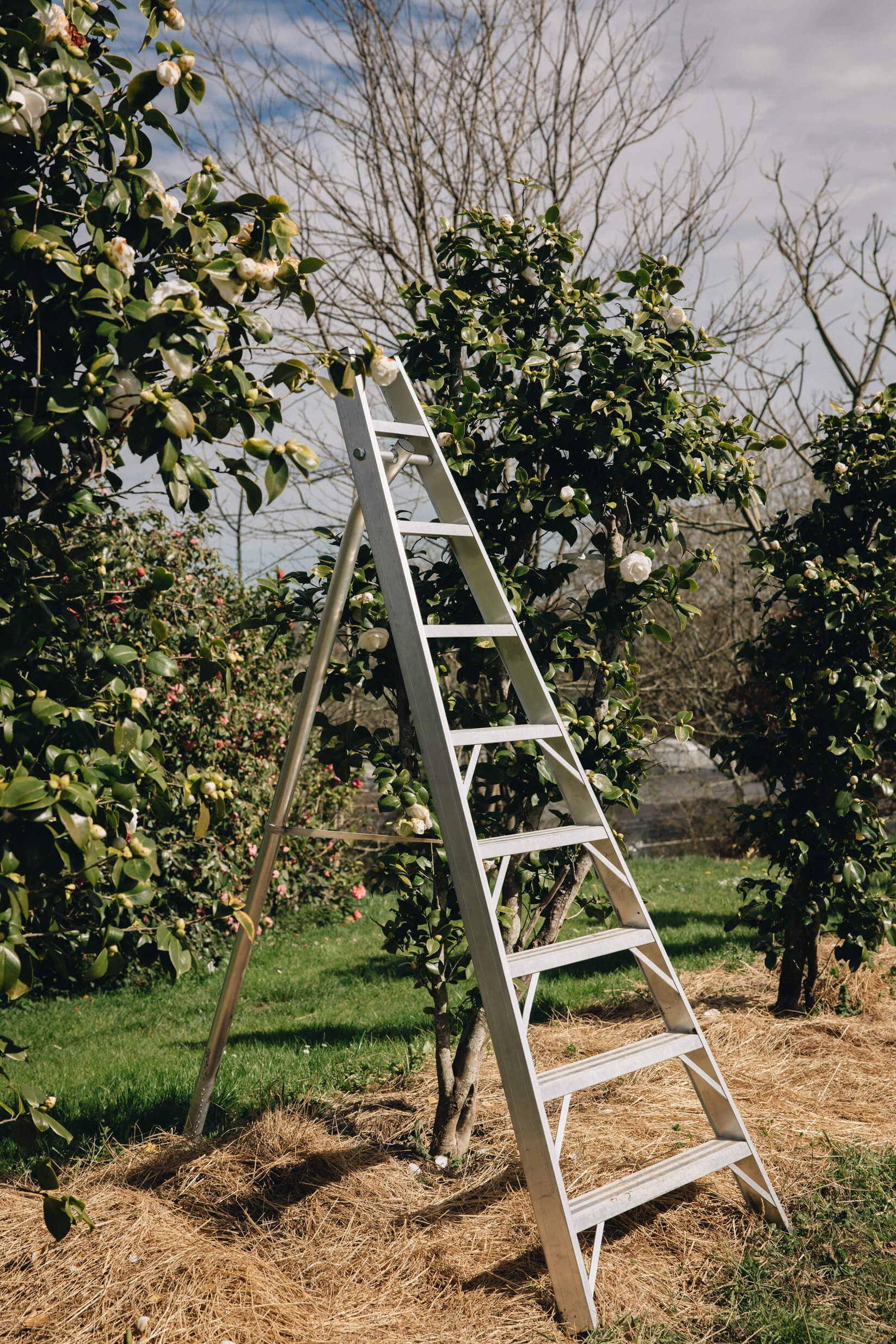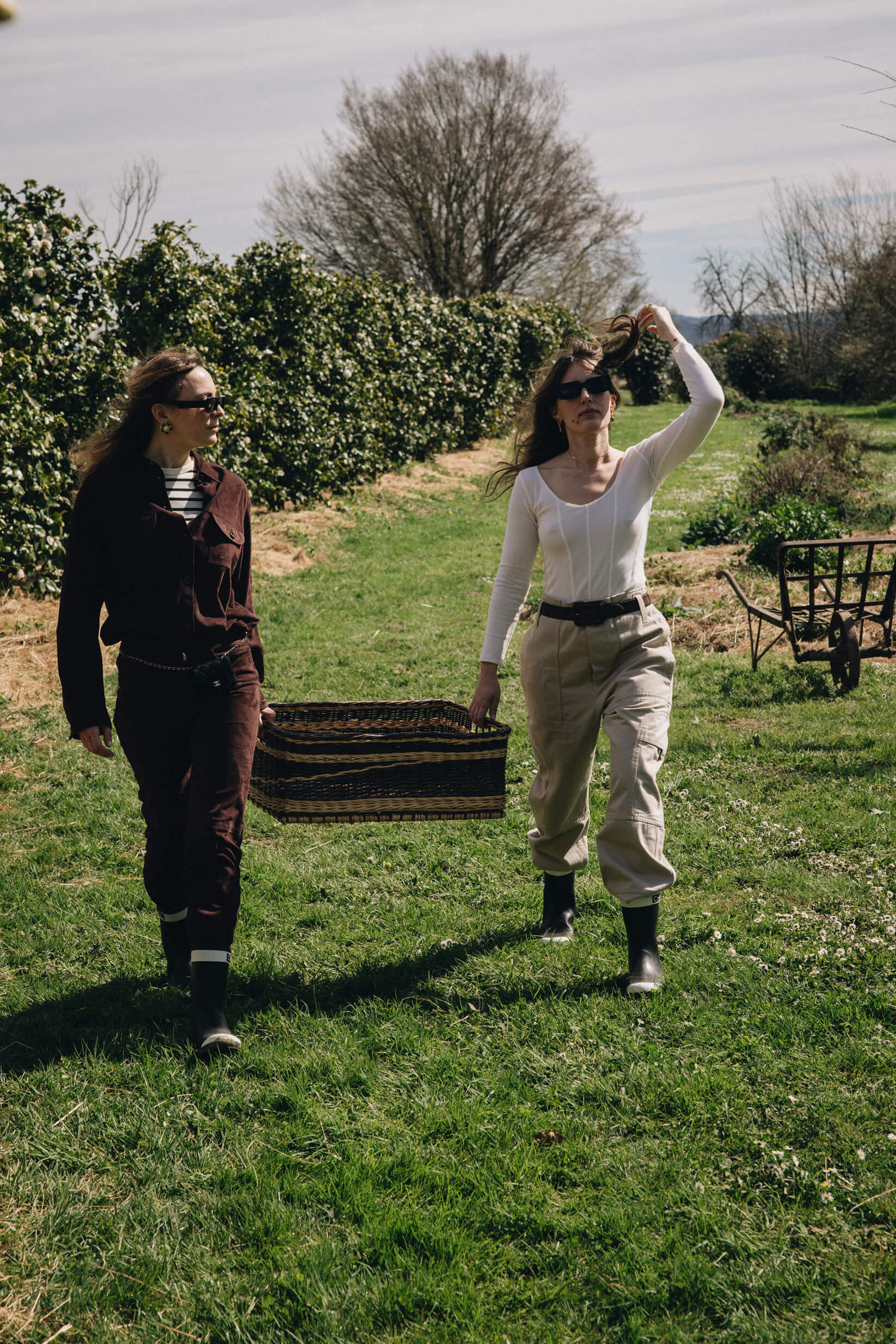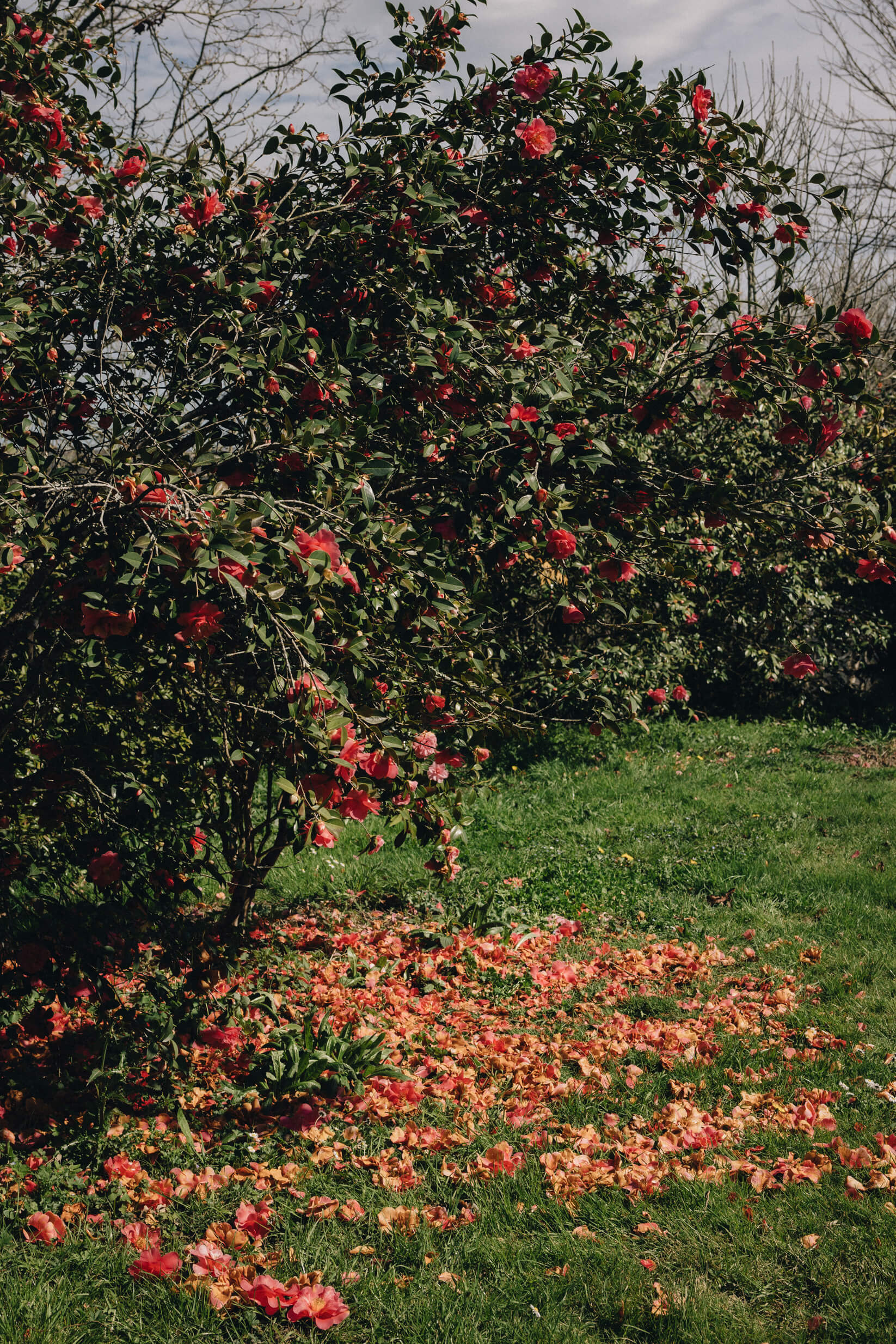 L: Speaking of everyday life, what's your go-to skincare routine? The one that also matches your lifestyle?
A: I'm always in a hurry, and ever since I've been a mother of a young boy, finding some time for myself has been more and more difficult, but a skincare routine is something I could never give up. Personally, I give a lot of importance to cleansing, with at least two steps dedicated to it, clean skin can make a difference also because it allows better penetration of active principles. Another staple for me is the formula: while I tend to switch between different moisturizers according to seasons and my skin's needs, I adjust textures and active principles depending on what I feel is better for me at that moment.
L: I have a very minimal skincare routine, too, and use only a few ingredients: cleanser, serum, and moisturizer. The essential.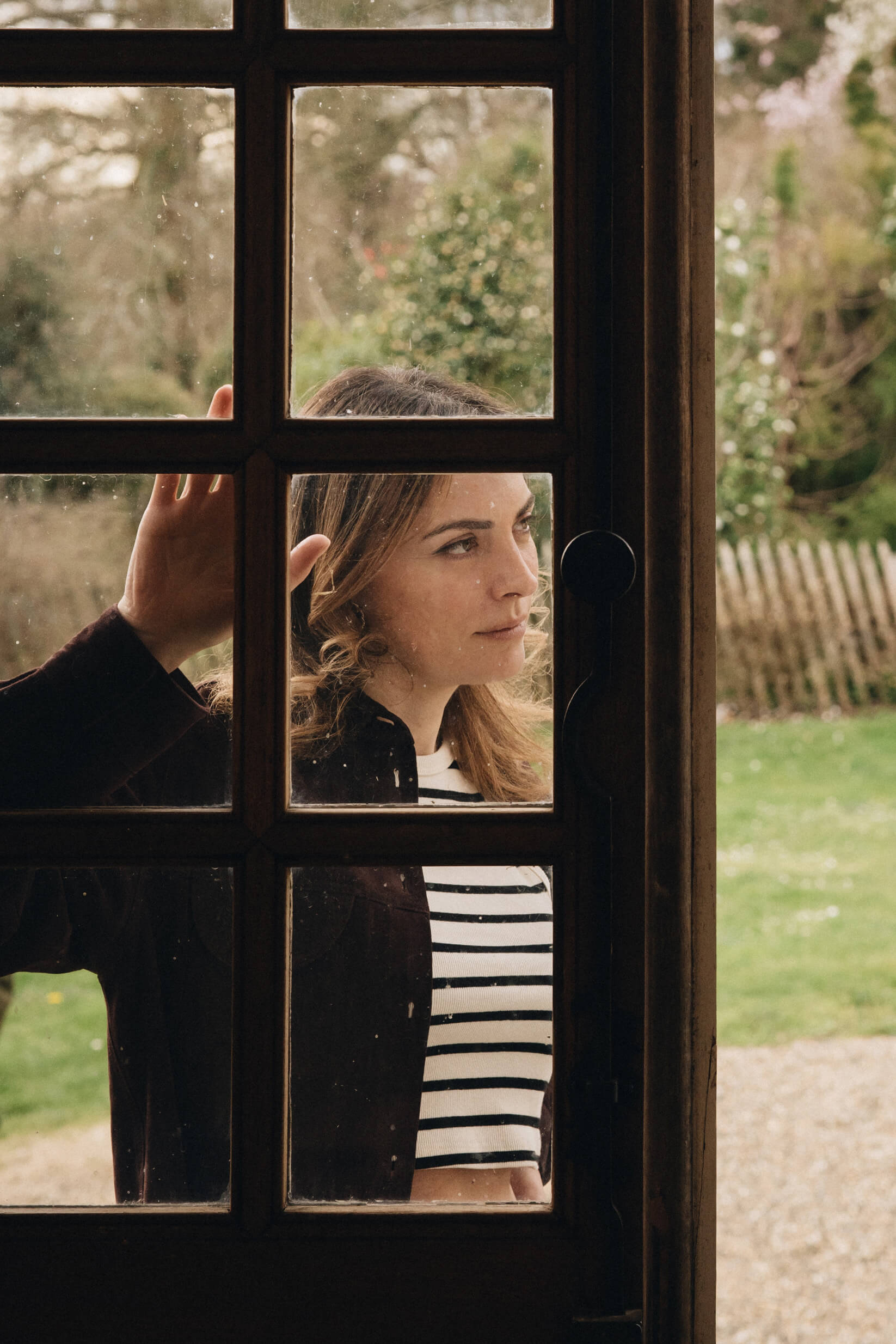 Between the Ocean, with its waves, and these endless fields.
Getting in touch with yourself is another key aspect and a skincare routine can represent a moment like that.
A: I really like to save some time for myself, a cuddle at night, before going to bed, when the frenzy of the day has gone and a moment of calm has taken its place, when the mind is freer from thoughts. When is it for you, instead?
L: When I'm on my Yoga mat, this is my moment to get in touch with myself. My favorite time is the morning, I'm not always able to do it, though, so any time of the day works! Before starting any practice, I like to wash my face and apply a serum and a moisturizer, some very lightweight ones, which make me feel hydrated and worry-free.