The Artist
Katey Denno.
Katey is an incredible makeup artist living in the sunny LA and who counts, among her clientele, Amber Heard, Gemma Arterton, Amanda Seyfried and, of course, the stunning Vanessa Kirby. But, most of all, she is a green beauty expert and her focus is on the world of non-toxic cosmetics, showing that, by choosing the right products and treating the environment and yourself in the best way possible, you can also achieve a beautiful red carpet look.
What
Red Carpet Look for Vanessa Kirby.
When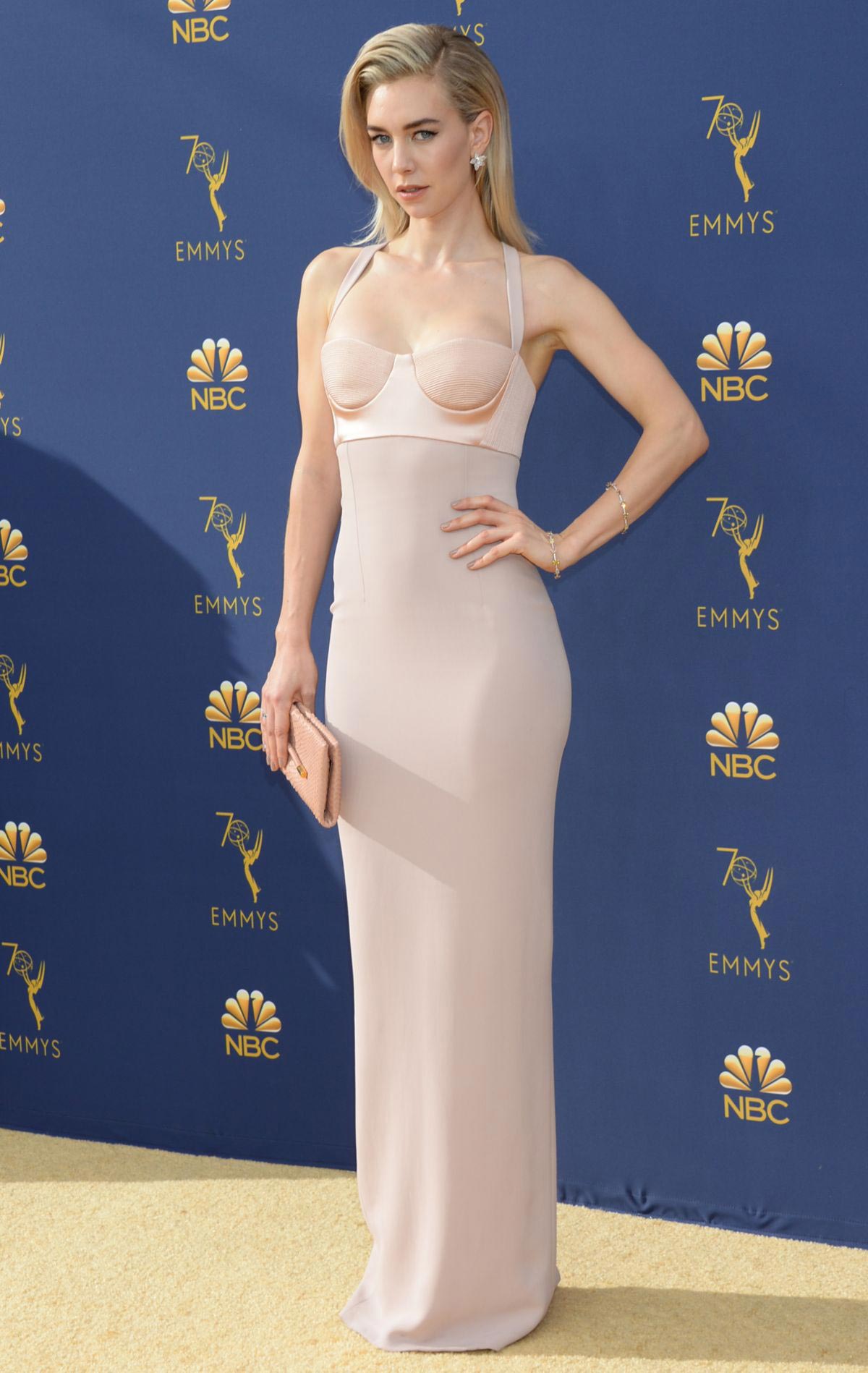 Inspiration
Vanessa's ultra-sophisticated glam was inspired by the ladies of the silver screen in the 1940 and '50s. Her look is both retro and ultra-modern, and while the colors are muted and understated, it's still, very much, a makeup moment.
…both retro and ultra-modern!
The Must-Haves
– True Botanicals Hydrating Facial Mist
– True Botanicals Renew Oil
– 100% Pure Fruit-Pigmented Water Foundation
– Ilia Beauty Highlighter in Cosmic Dancer
– Ilia Beauty Mascara
– Aether Beauty Shimmery Palette
– Kosas Blush in Chontrachroma
– 100% Pure Lip Color in Mojave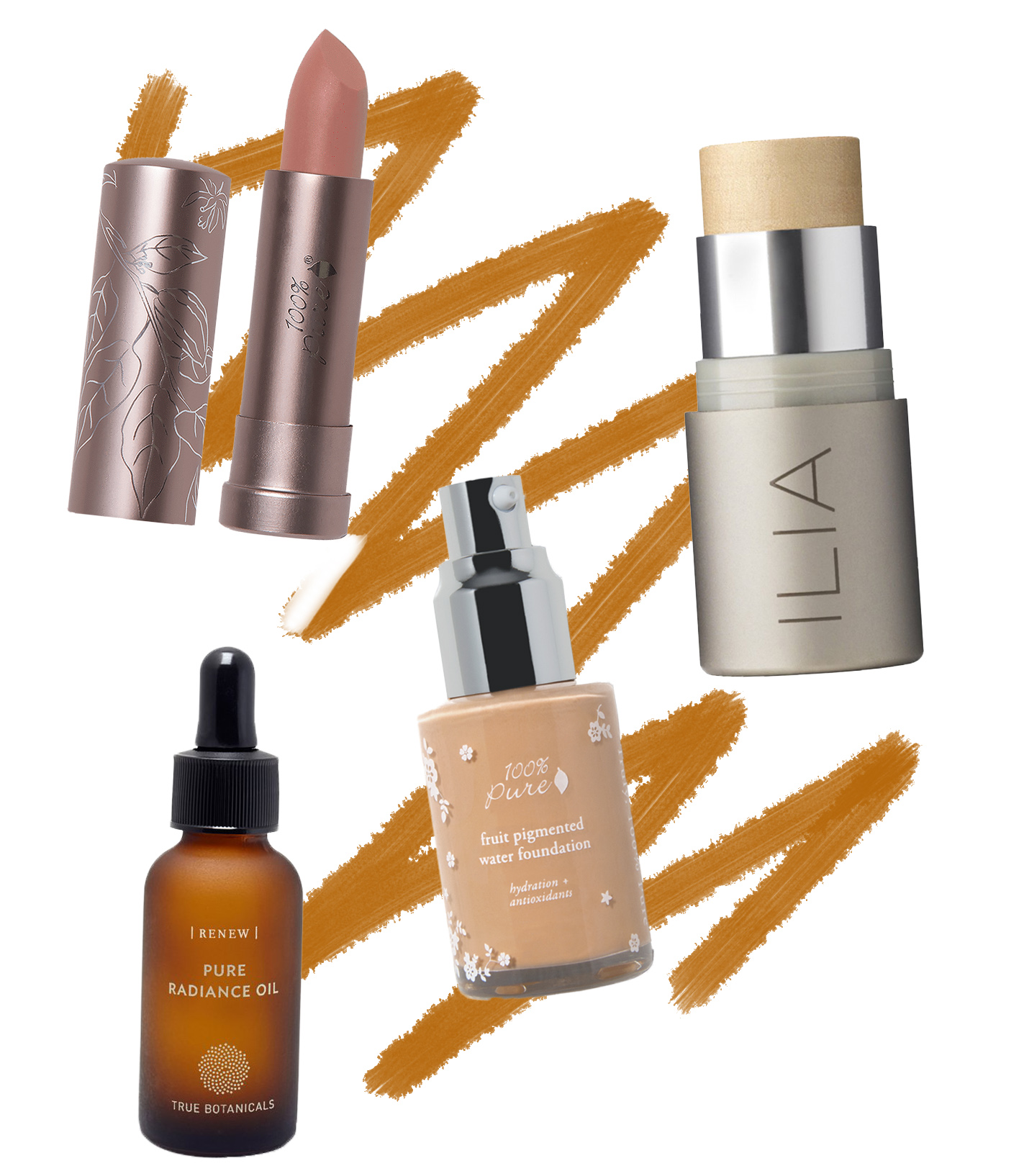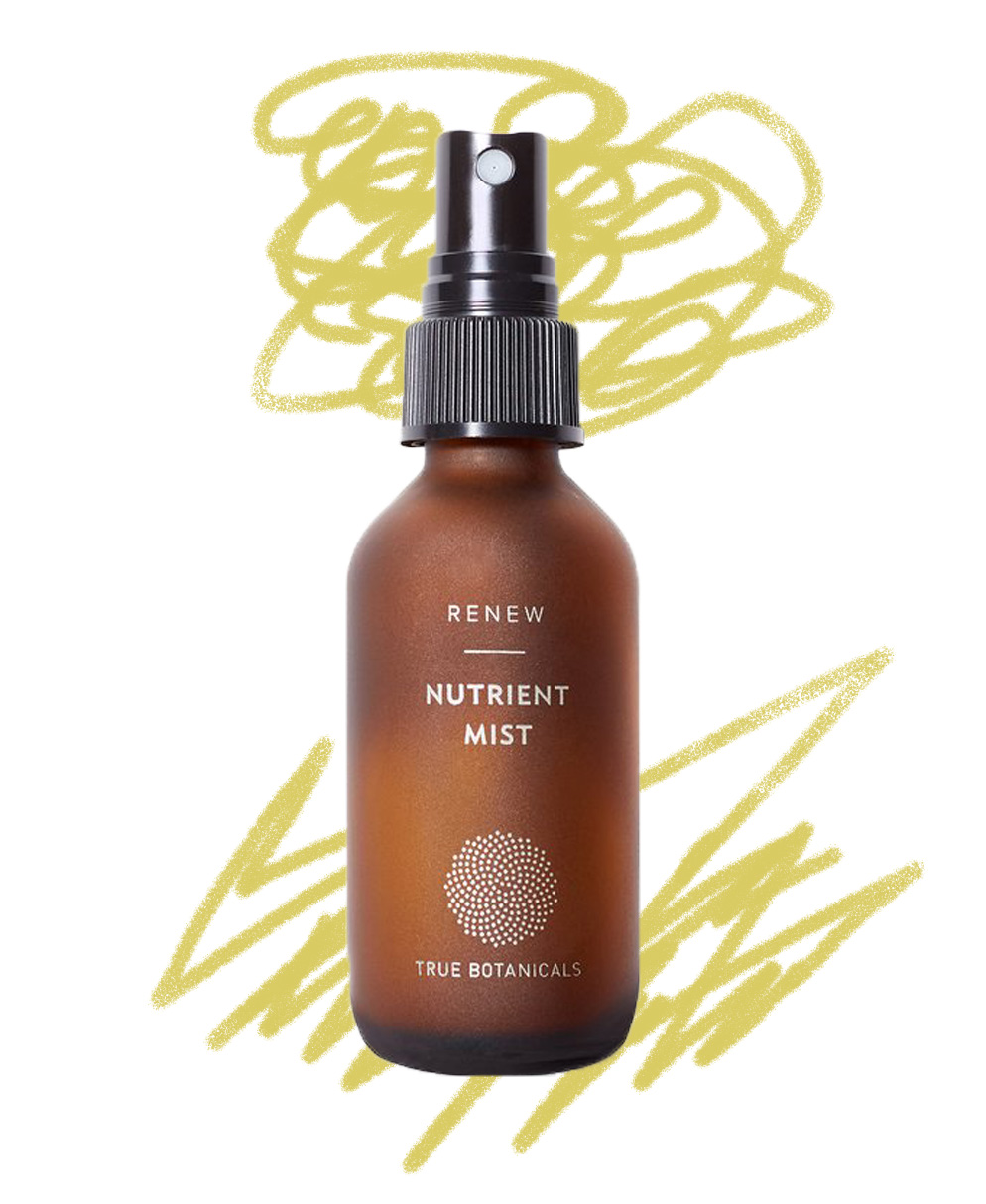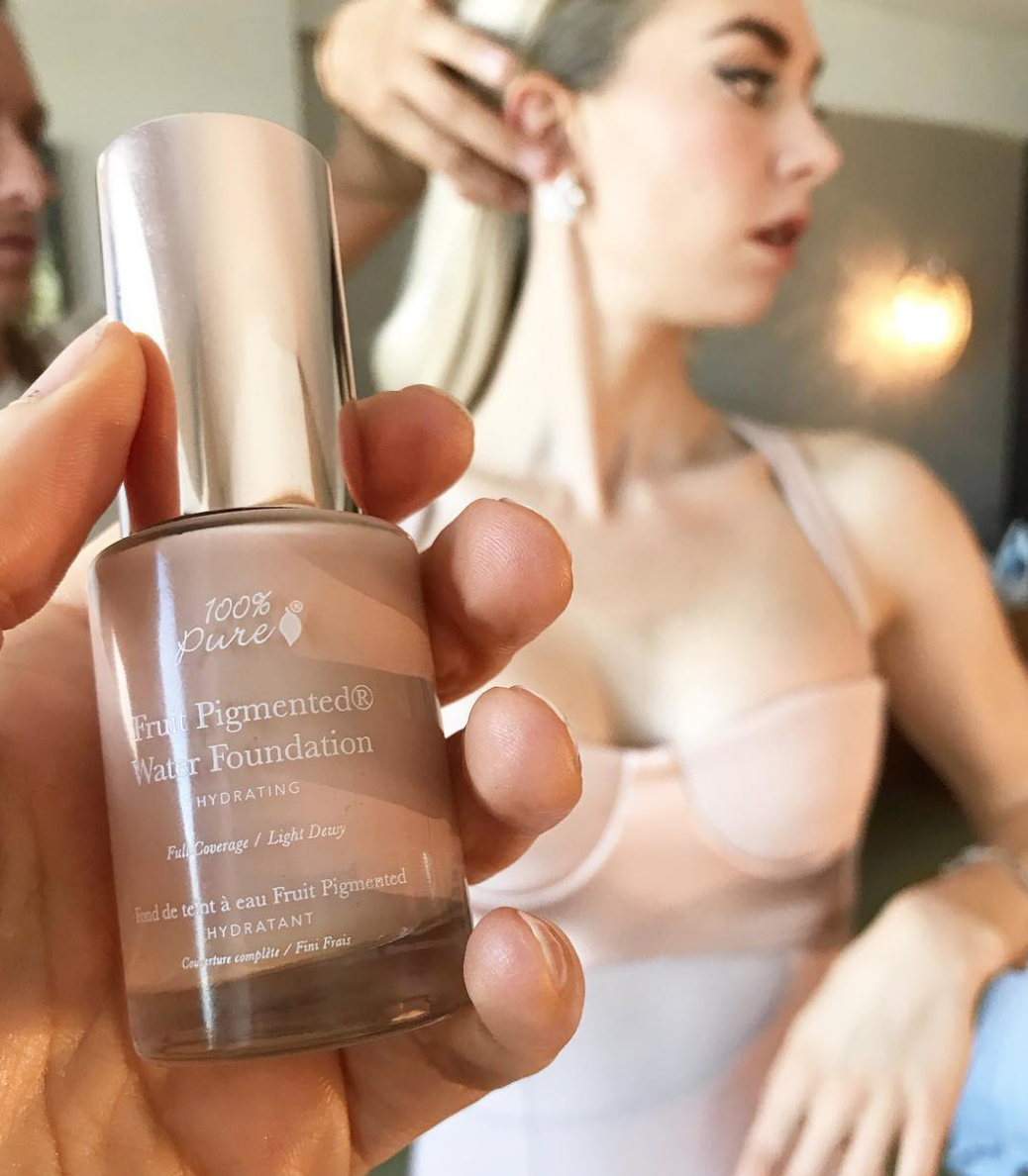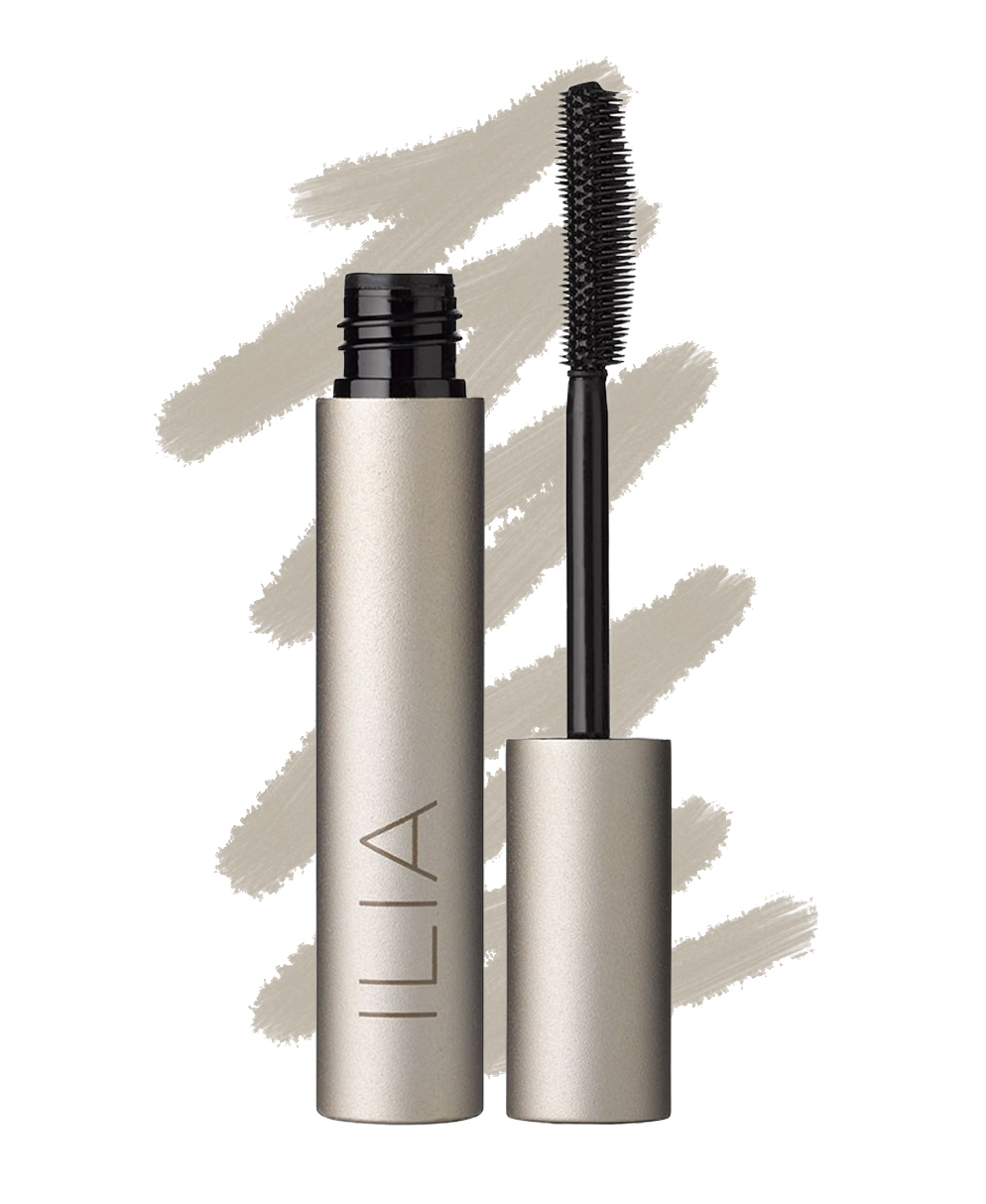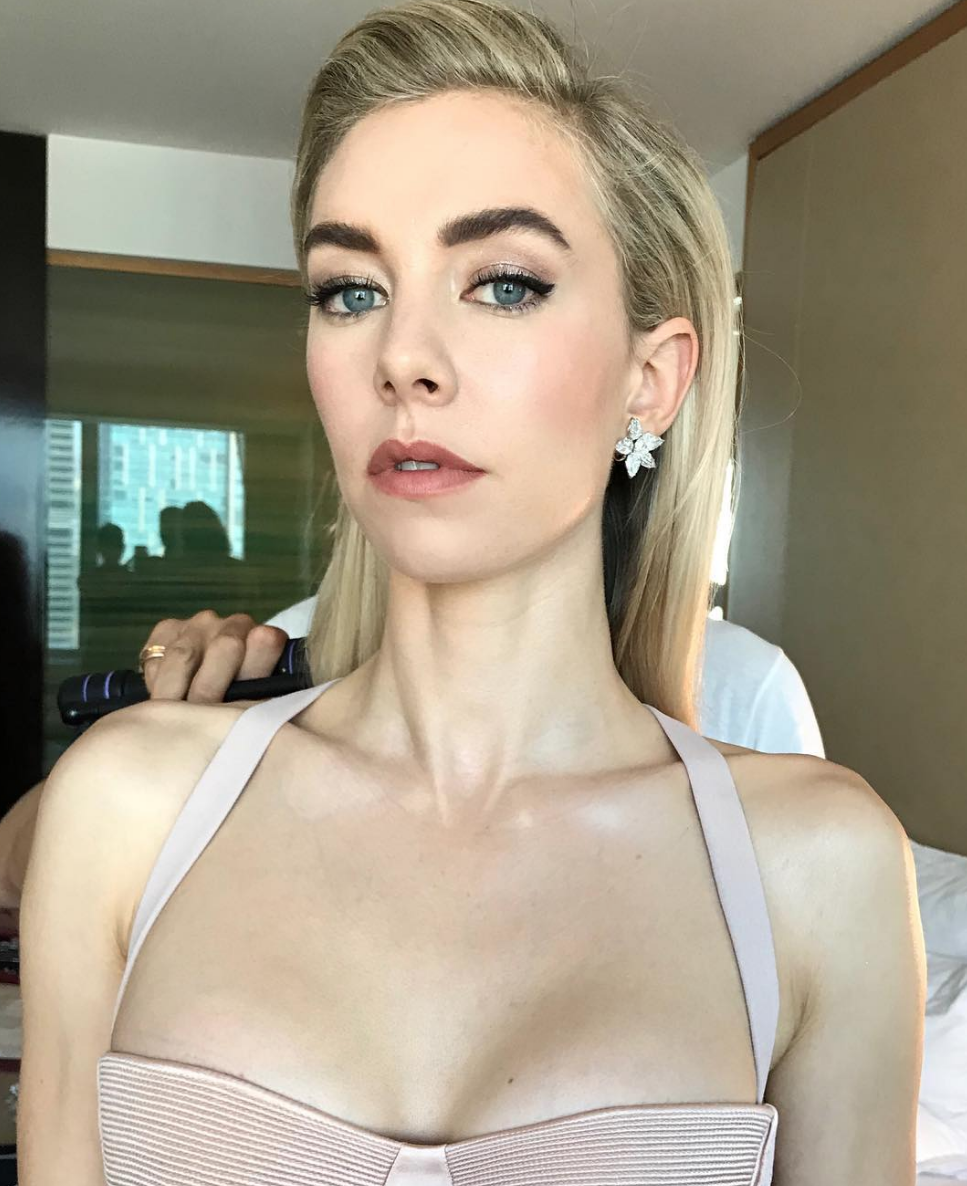 The Skin
Vanessa Kirby Makeup
I prepped her skin with True Botanicals Hydrating Facial Mist and Renew Oil, which are the perfect way to prep skin for a glowing complexion.
I used the Fruit-Pigmented 'Water Foundation' from 100% Pure, (which is launching on Sept 25th!), which provides full coverage while remaining glowy and fresh.
The Cheeks
Vanessa Kirby Makeup
On the high planes of her face, I added extra highlight with the 'Cosmic Dancer' highlighter from Ilia beauty.
On her cheeks I used powder blush from Kosas in 'Chontrachroma'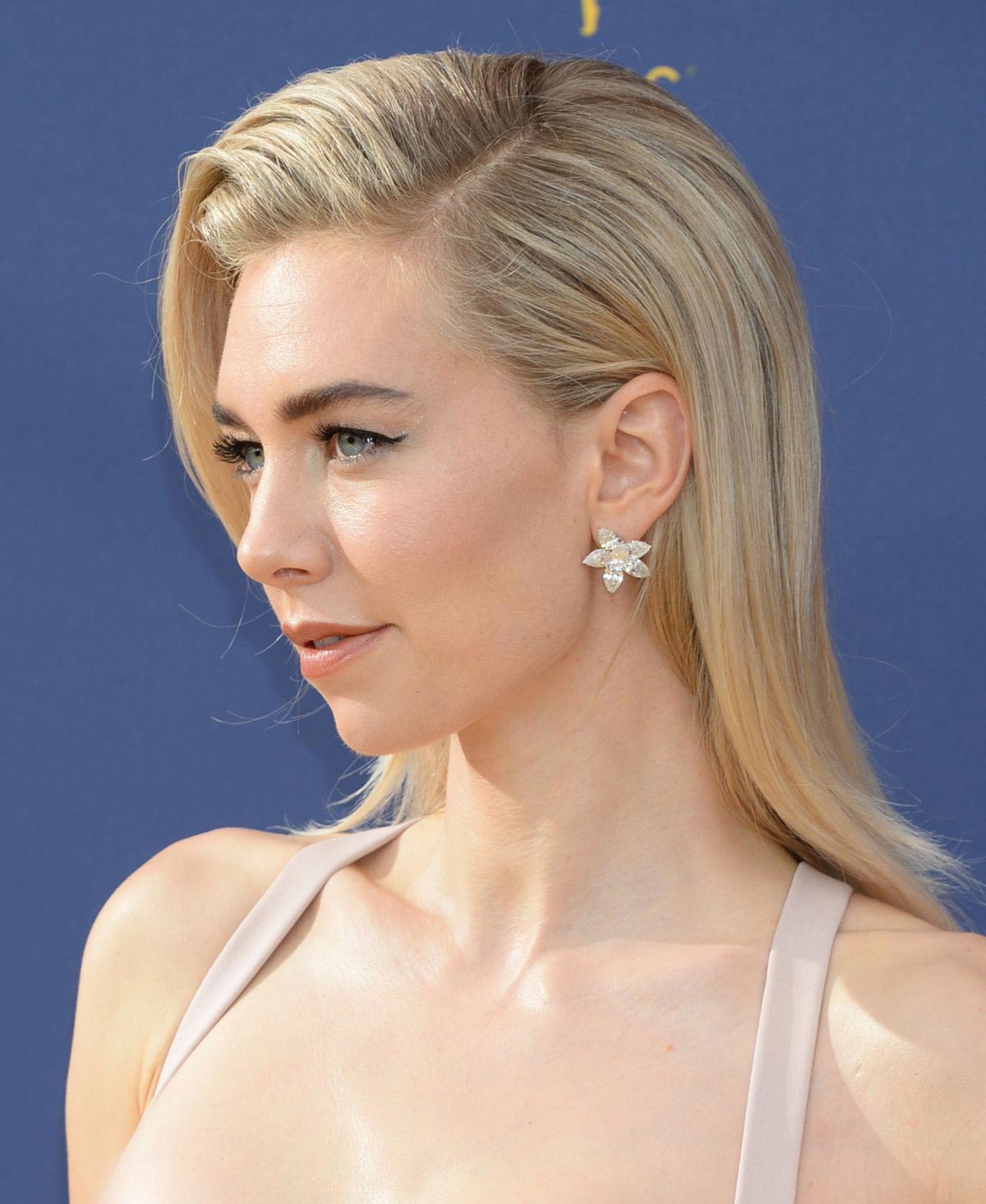 The Eyes
Vanessa Kirby Makeup
I chose to keep her eye makeup simple and retro with a little shimmer from Aether Beauty's new shimmery palette on her lids, her signature black liquid feline flick with Kat Von D (the only non-green beauty product used because it's just so black and it doesn't budge), and a lot of black mascara from Ilia Beauty.
The Lips
Vanessa Kirby Makeup
I finished the look by pressing into her lips 100% Pure lip color in the shade 'Mojave.'
Your Beauty Secret to Share:
Before starting with the makeup, I always spend time prepping the skin by pressing in a face oil and then using a jade roller to move stale lymphatic fluid away from the under eye area to reduce puffiness and relax any tense muscles.