Never before, the fashion industry seemed to be involved in such deep vortexes of revolutions like now.
One of them is surely related to the world of fashion shows.
There are those who reserve the presentation of their collections only to the buyers (Vivienne Westwood and Jil Sander); those who decide to opt out from the New York Fashion Week calendar presenting just during June and December (John Varvatos, Victoria Beckham and Alexander Wang); those who decide to go overseas entering the European runways (Altuzarra in the French prêt-à-porter, Proenza Shouler and Rodarte at the Paris couture; Thom Browne, Monique Lhuillier, Lacoste, Delpozo in London); and those who take the opportunity to showcase during the men fashion week also the women collections; and finally those who give it all up and choose instead to set up private events or special projects taking an uncharted path that seems to be having a great success.
One of the brands that have fully picked up this initiative is the Los Angeles fashion label Rodarte.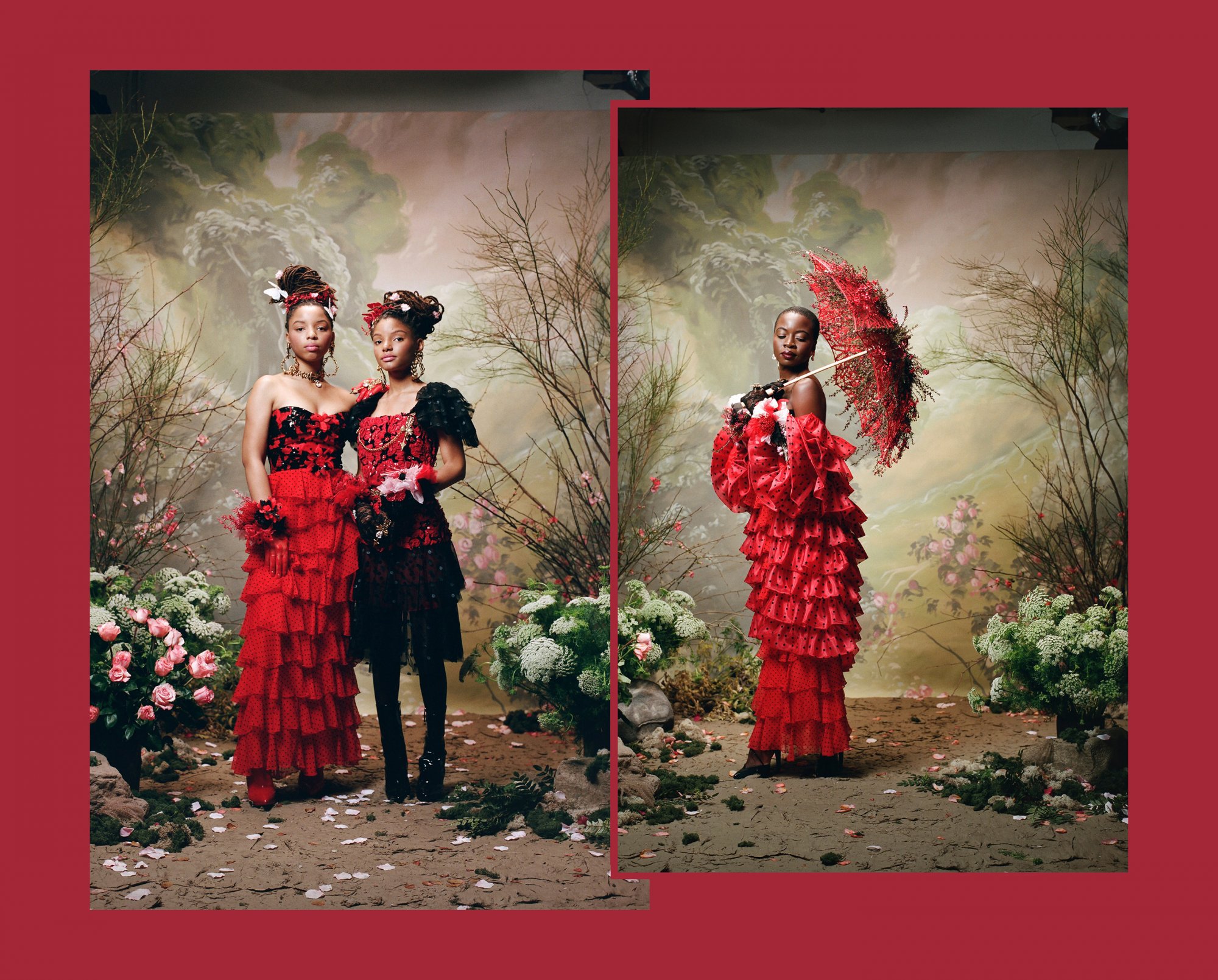 Founded in 2005 by the sisters Kate and Laura Mulleavy, Rodarte declared publicly to opt out of the traditional program of New York fashion week choosing not only to showcase during the Paris haute couture fashion week (just in January and July) but also to present their collection in a more innovative way. A striking example was the presentation of the extremely original Fall/Winter 2018 look-book.
What did the project consist of?
A cast of women of different ages, professions, and ethnicities with one thing in common: a concentration of talent and energy, chosen to represent the philosophy of the new collection.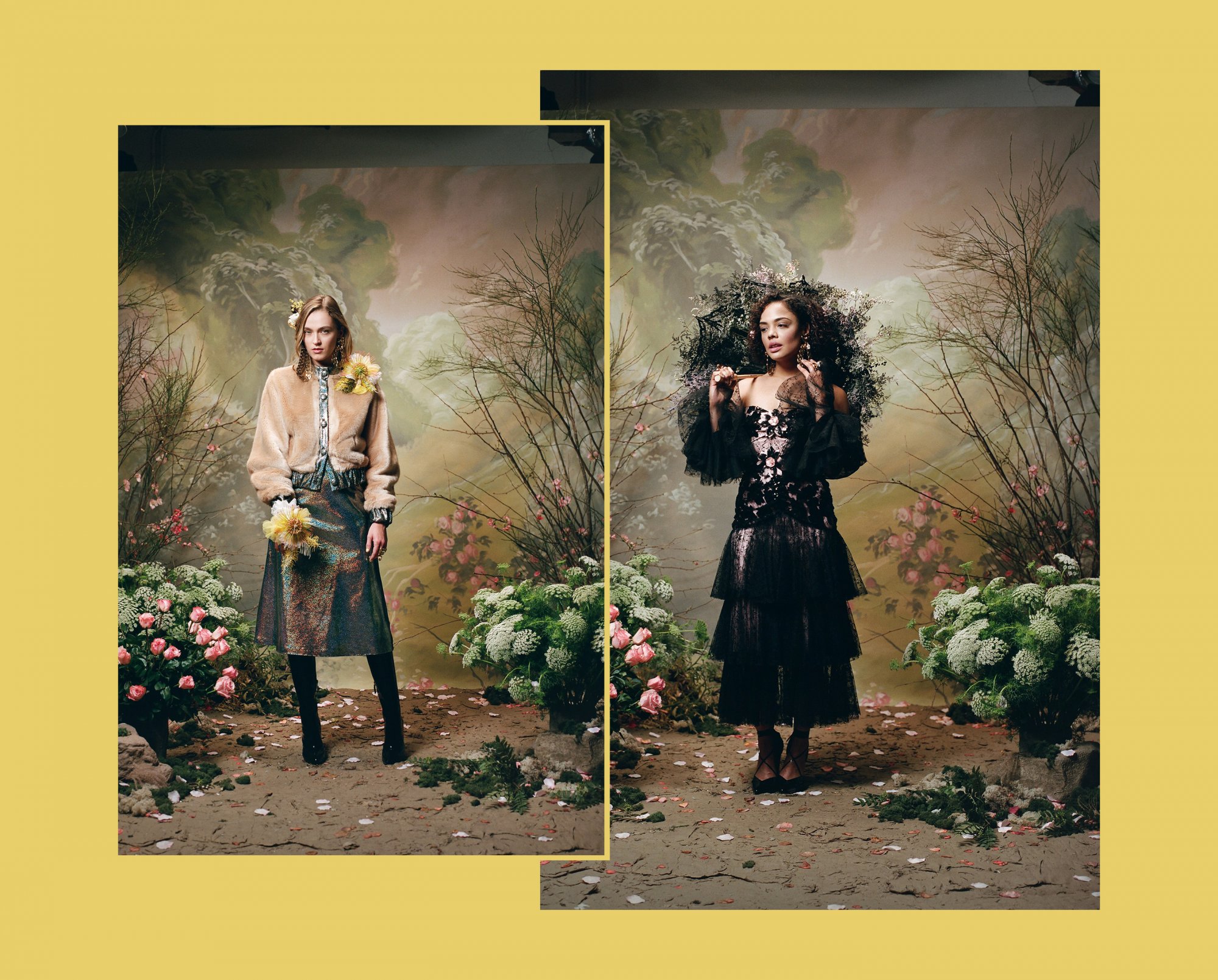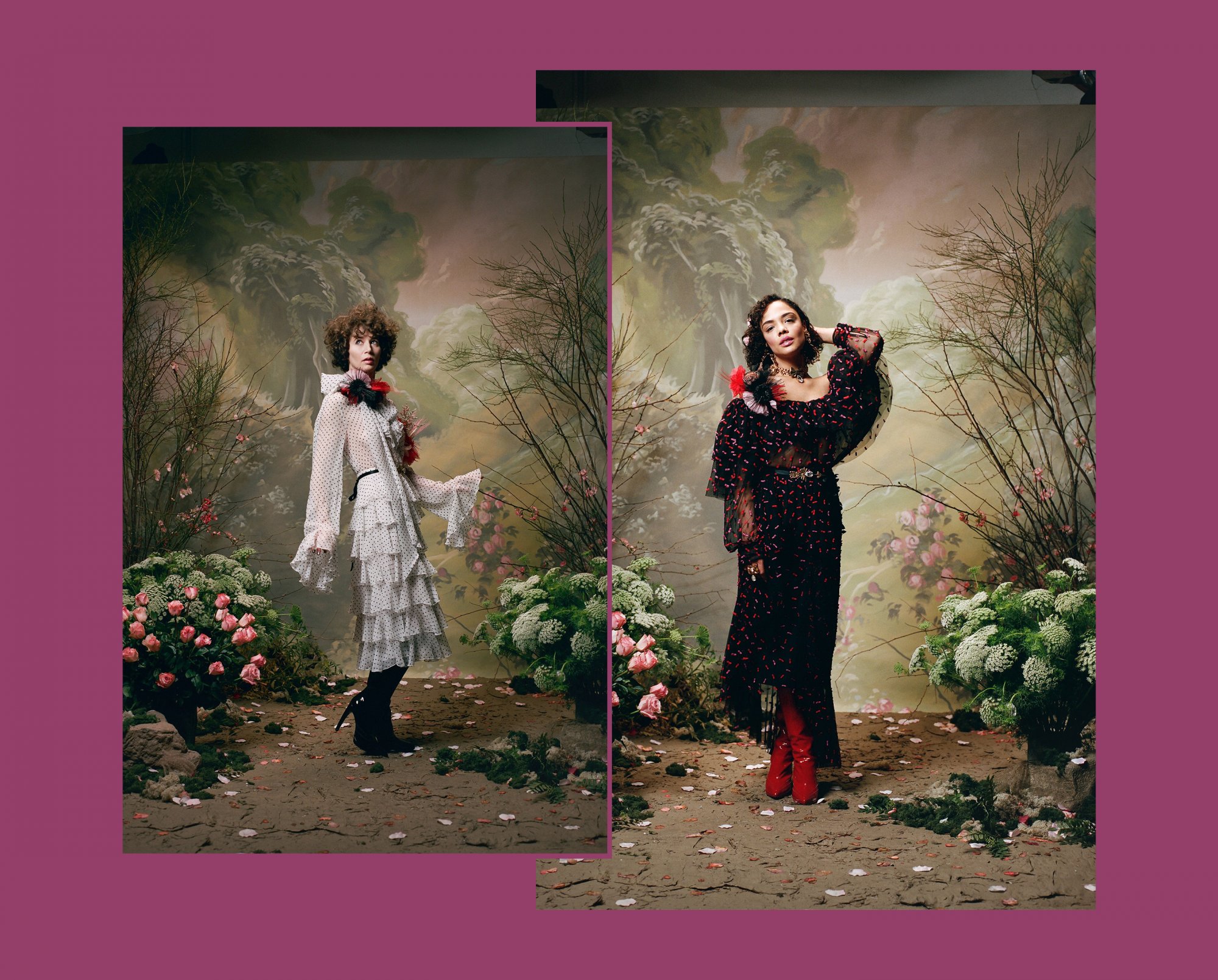 "We are thrilled to feature women who inspire us in our fall-winter 2018 portrait series," said the Mulleavy sisters in an official press release.
So, renowned names such as Ava Phillippe Chloe, Halle Bailey, Gia Coppola, Grimes, Kim Gordon, Kirsten Dunst, Miranda July, Rowan Blanchard, Tessa Thompson and many others were photographed by Autumn de Wilde in a fancy and romantic atmosphere.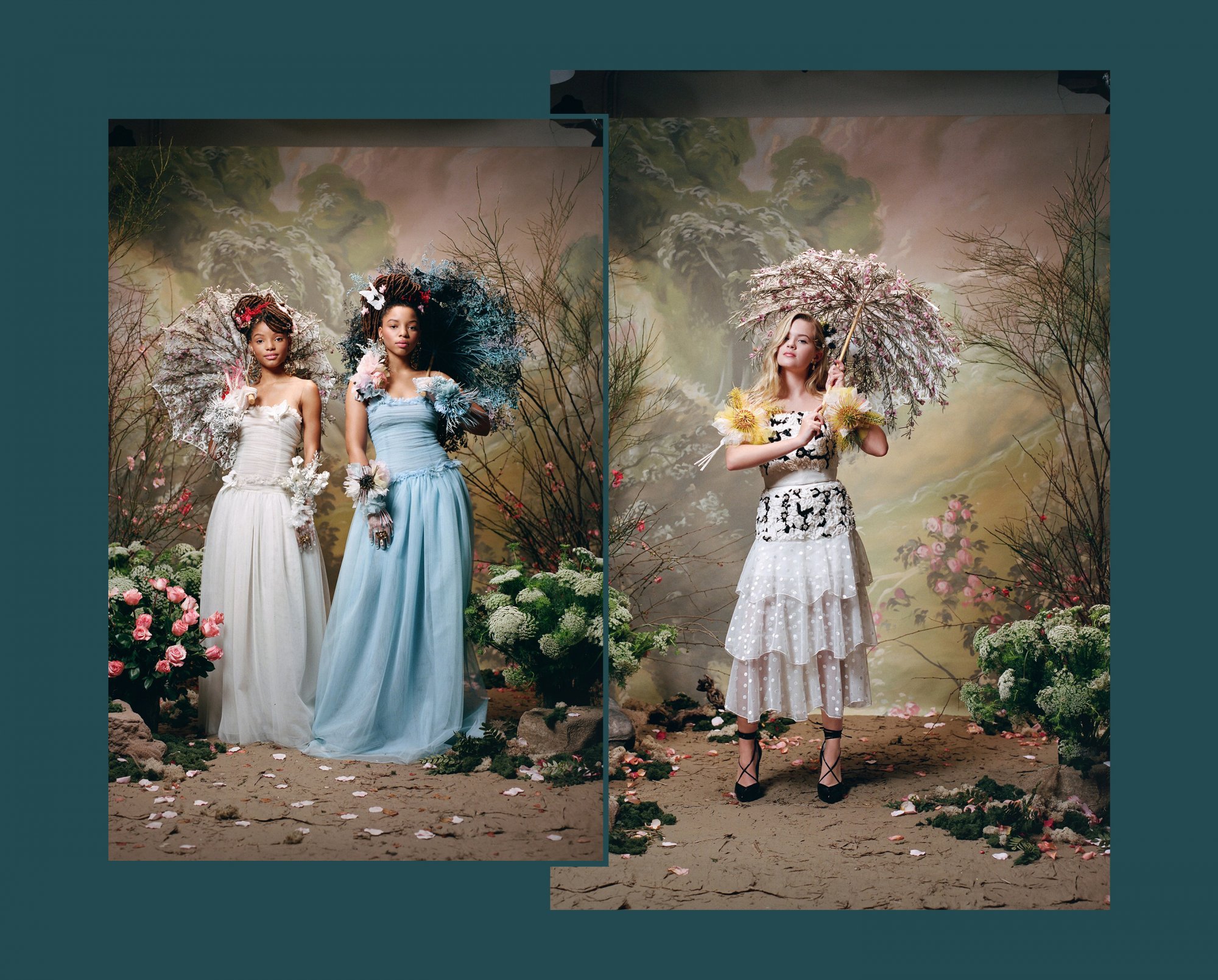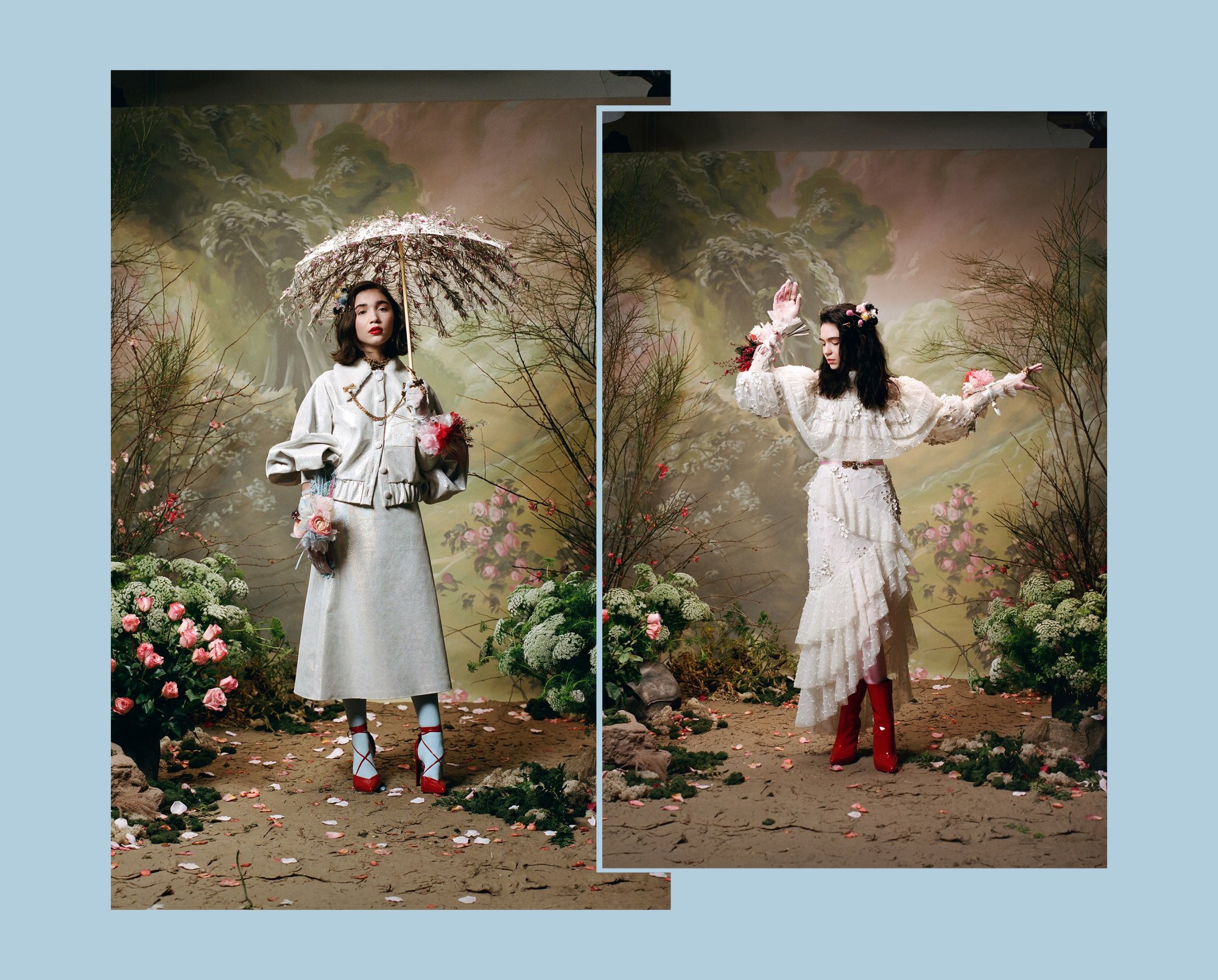 The set, in fact, adorned with fresh flowers and plants along with a fairy-tale-like forest backdrop, matches perfectly with the mood of the collection as well as the artistic philosophy of the brand. Dresses in pink pastel shades accentuated by vibrant red tones are characterized by soft volumes and enriched by floral embellishments and light embroideries along with a profusion of ruffles and tulle. Everything enhances the models' beauty and personality in addition to the young designers' taste that matches perfectly the laid-back Californian mood and the sophisticated haute-couture influence.