Bold colors, an interesting mix of materials and a general energy typical of modernity are suggested by the general presentation: Cristiano Burani for his fall/winter collection 2017-18 proposes a theme titled "New Folk Remix", the details of which recall the most exotic parts of the world while ethnic models like oversize sweaters and shirts, overalls, baggy clothes and comfortable make this collection suitable for everyday needs. Some remarks almost three-dimensional open the doors to the future, not only of the trends, but intended just like post modernity.
The colors range from black, red, sand until some inserts of bright colors or pastel; have not gone unnoticed the shoes with wedges, almost amphibians, all on dark tones with colorful laces. The shapes of the fabrics and the fabrics themselves were composed, cut out and mixed geometrically and never uniformly, whiteout being discrepant.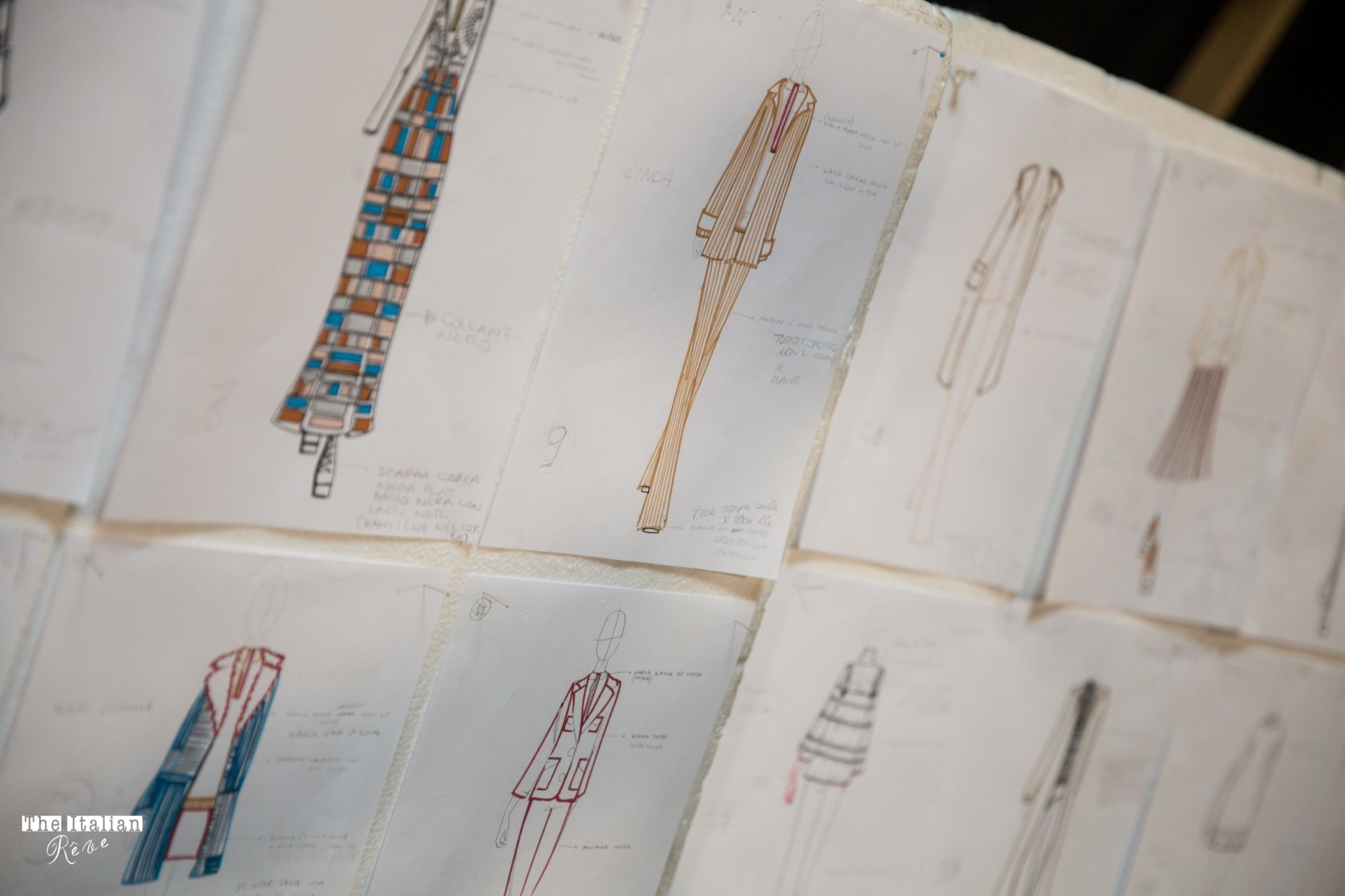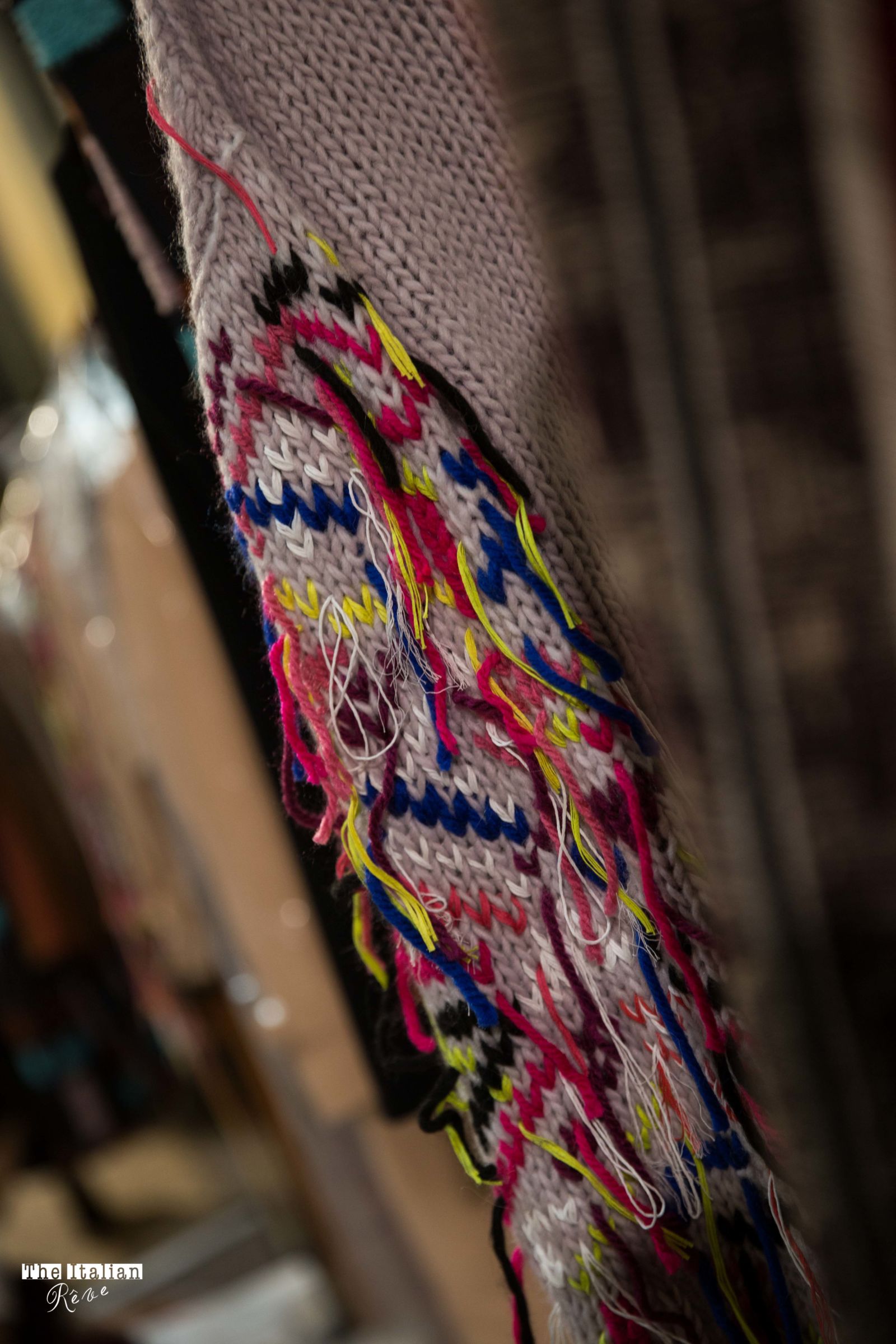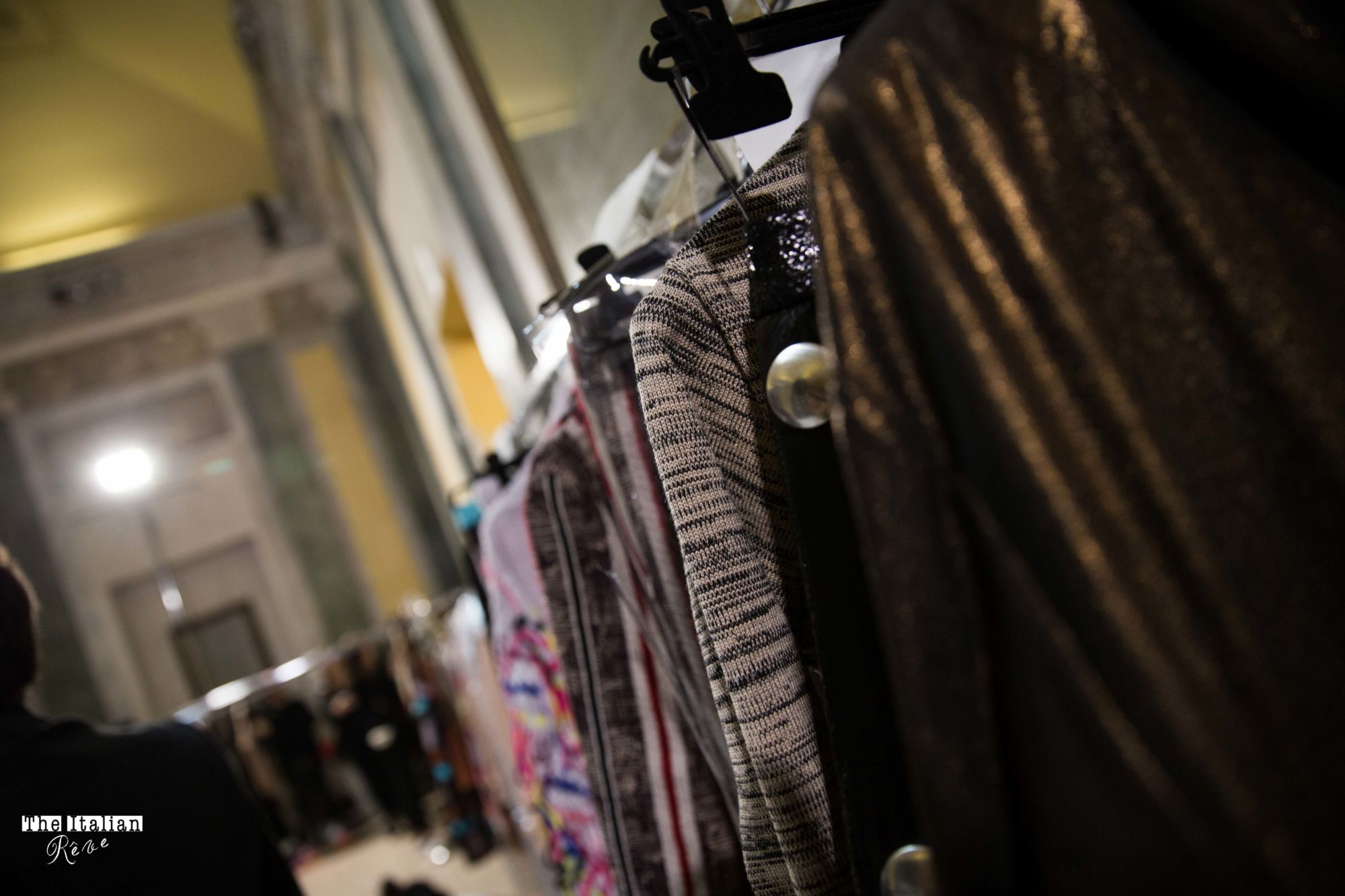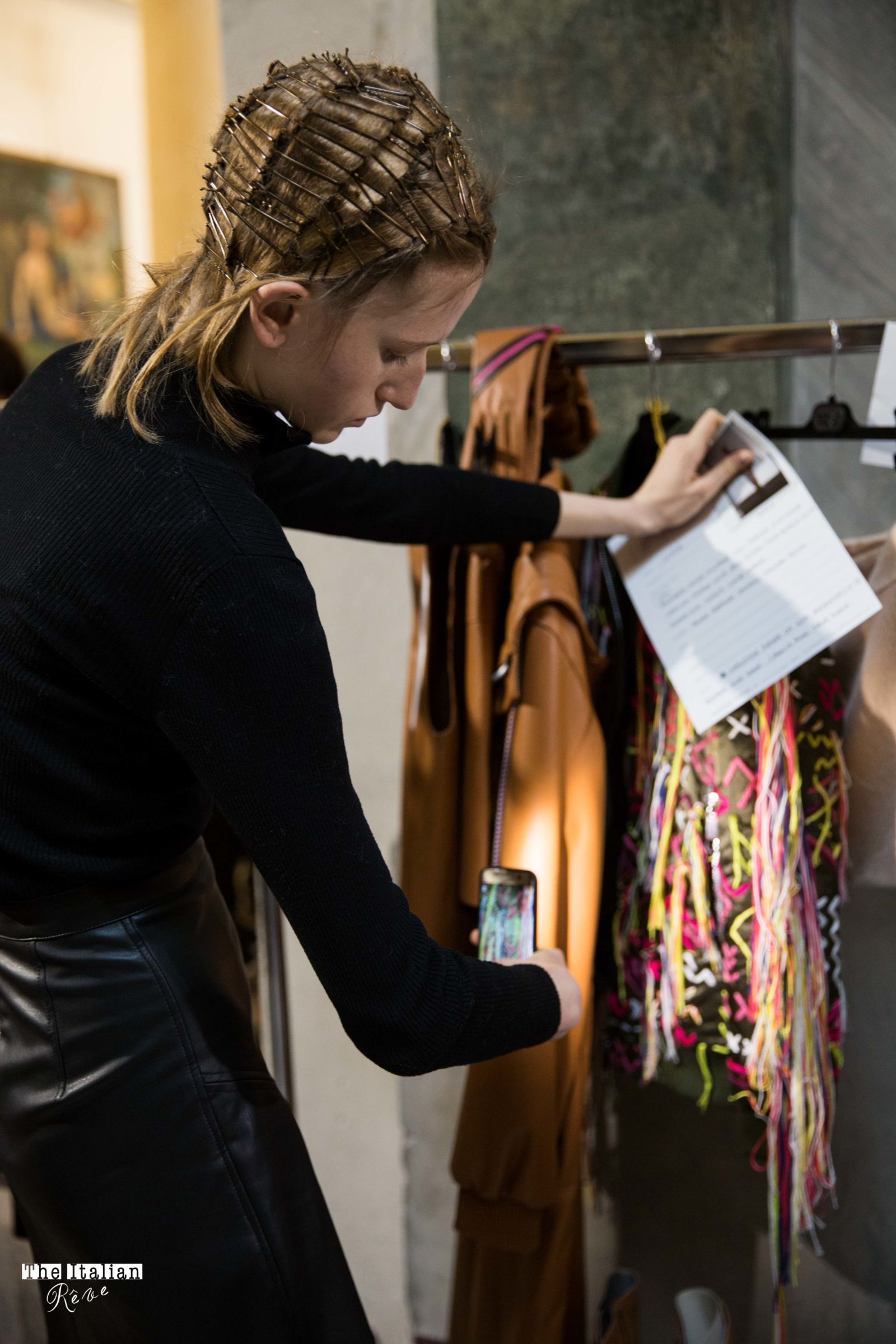 Women who are not afraid to dare or precede the vanguards will be surly be happy of this gritty collection, aware of its strengths but still anyway perfectly placed in urban, casual and versatile.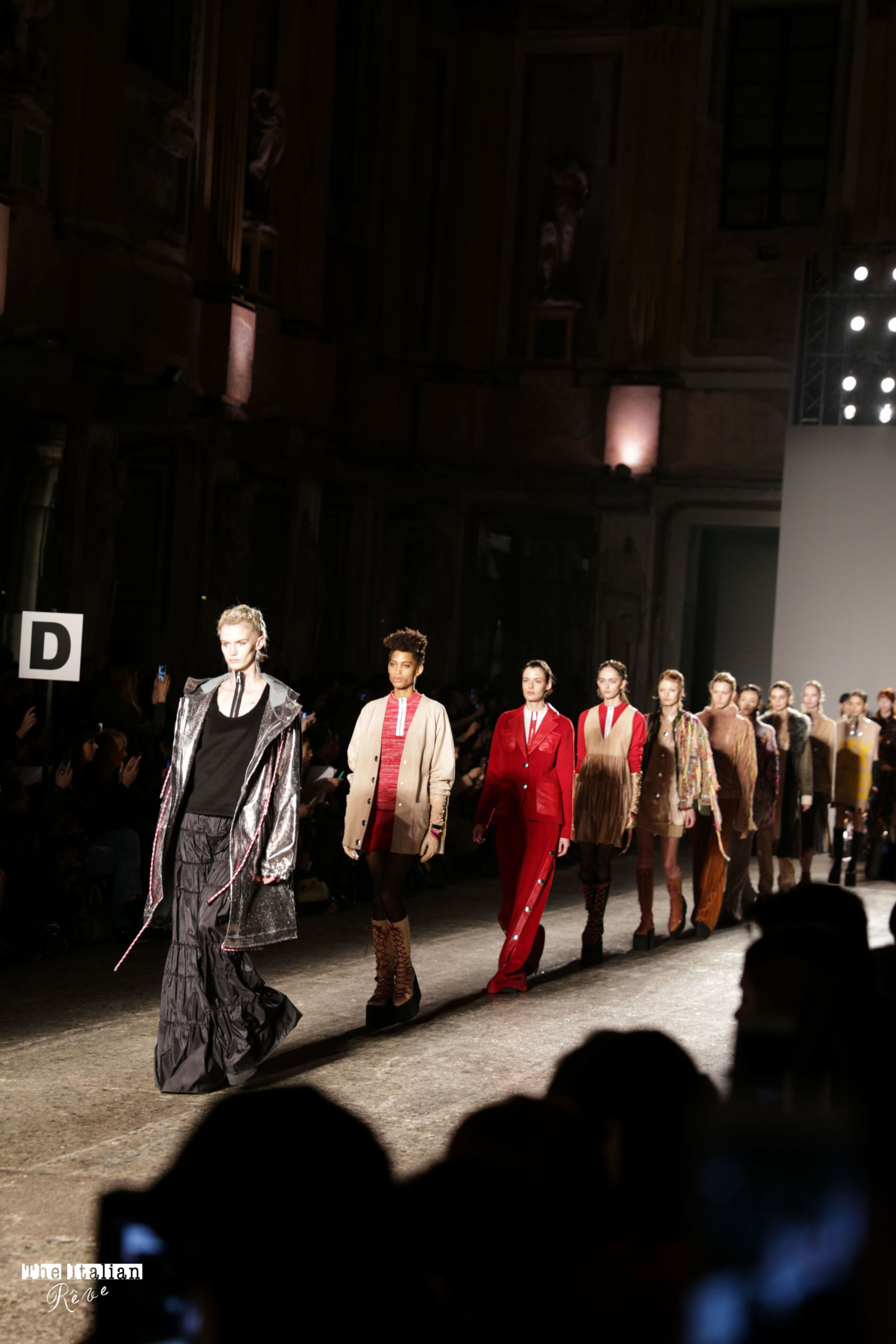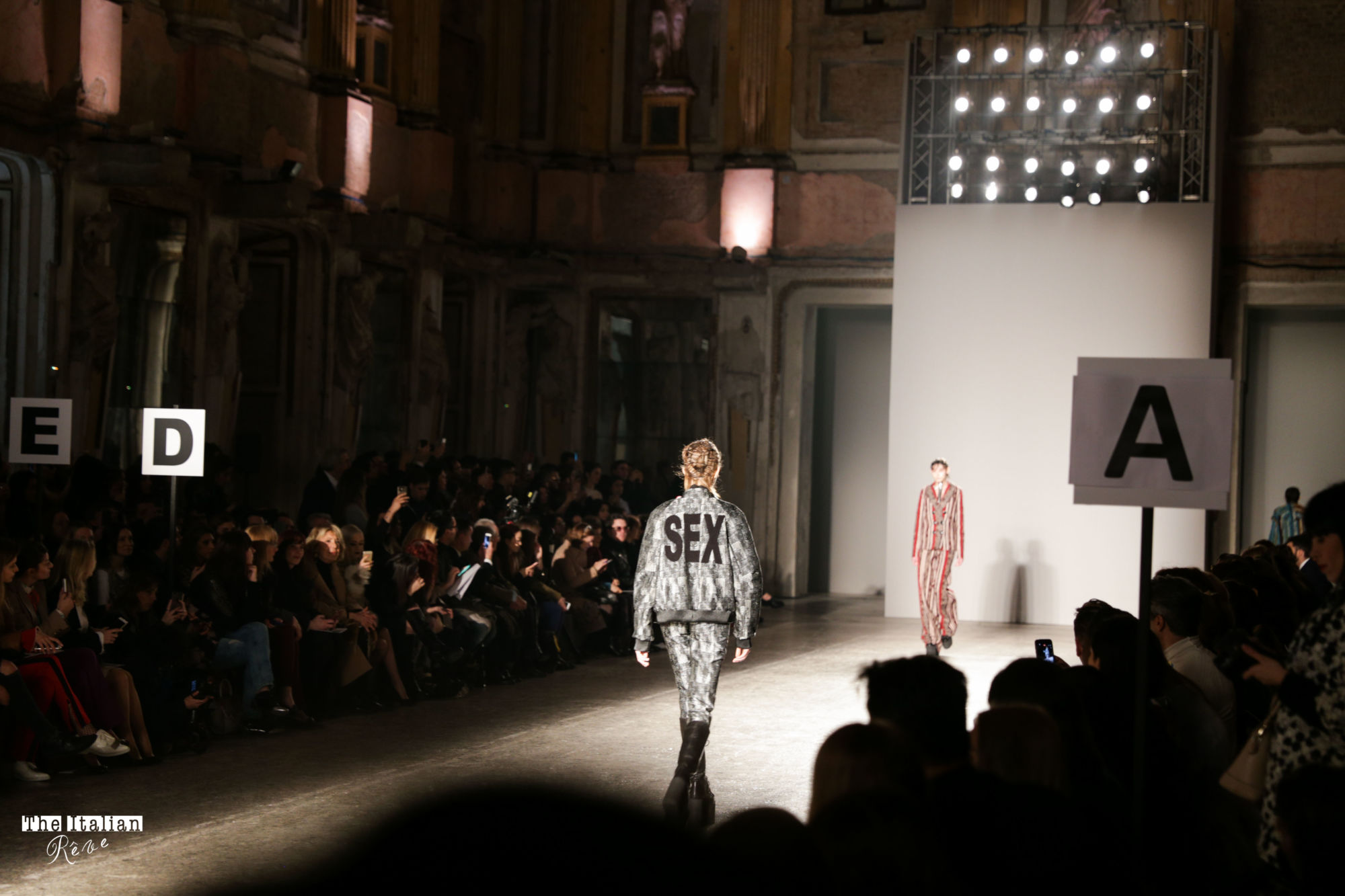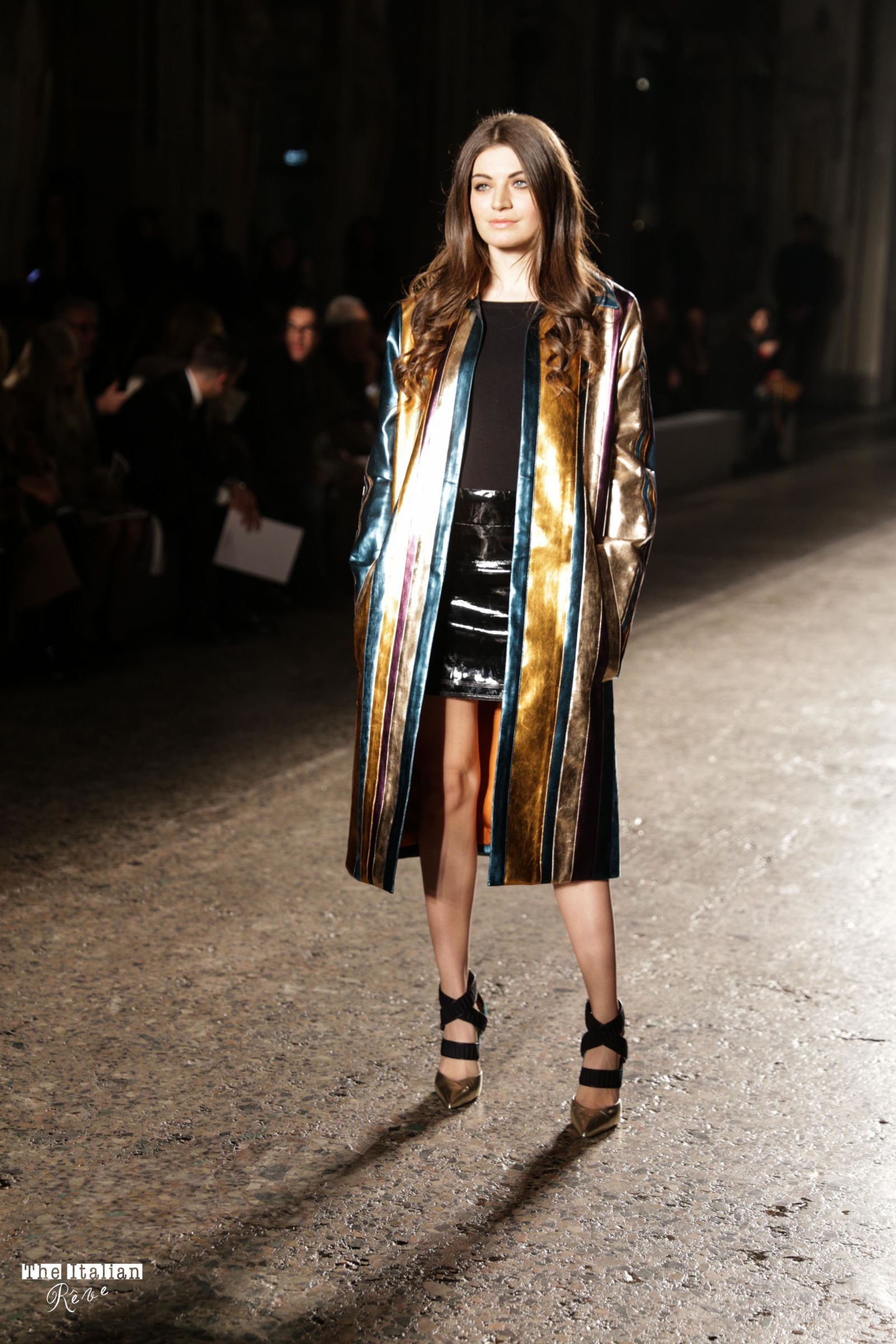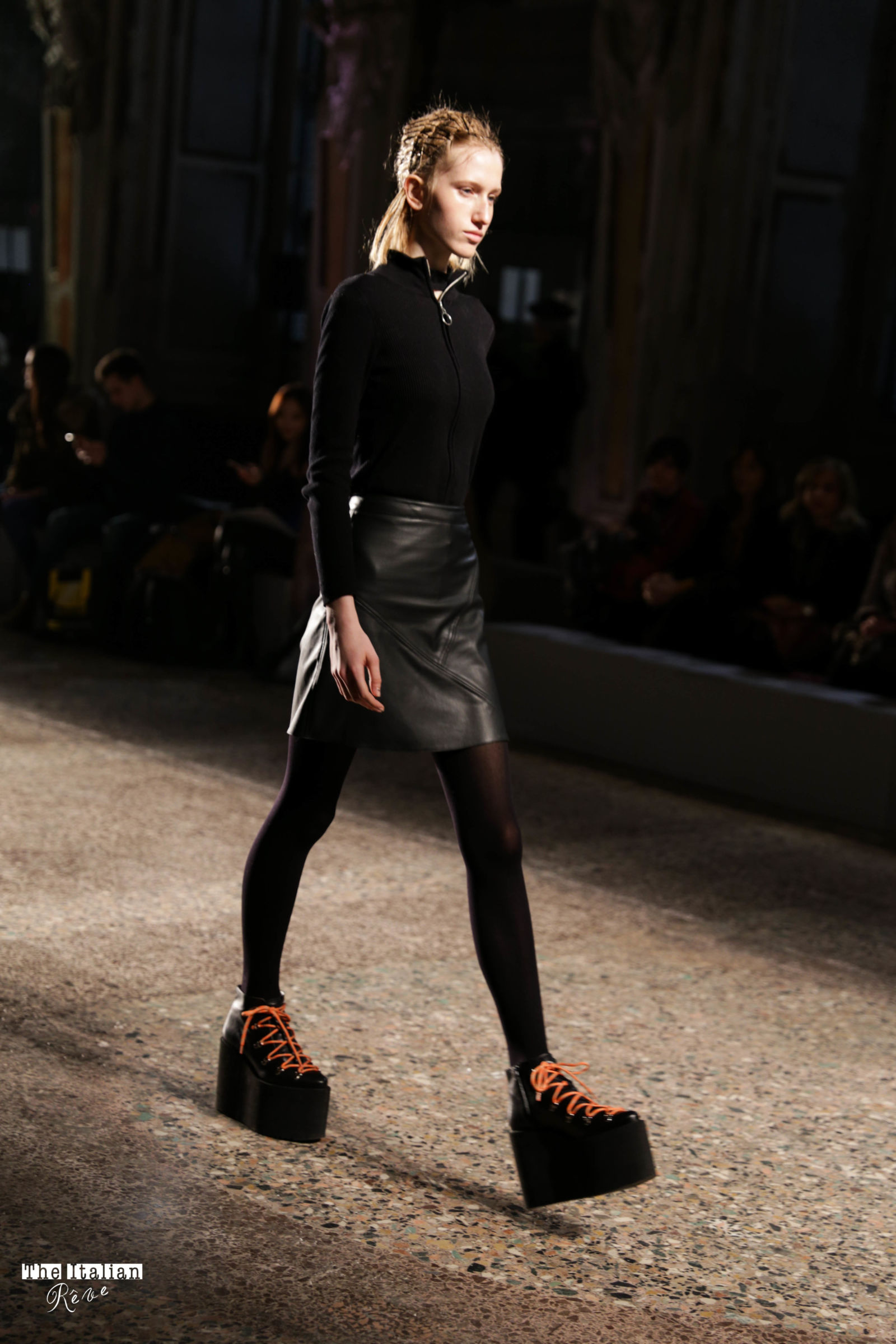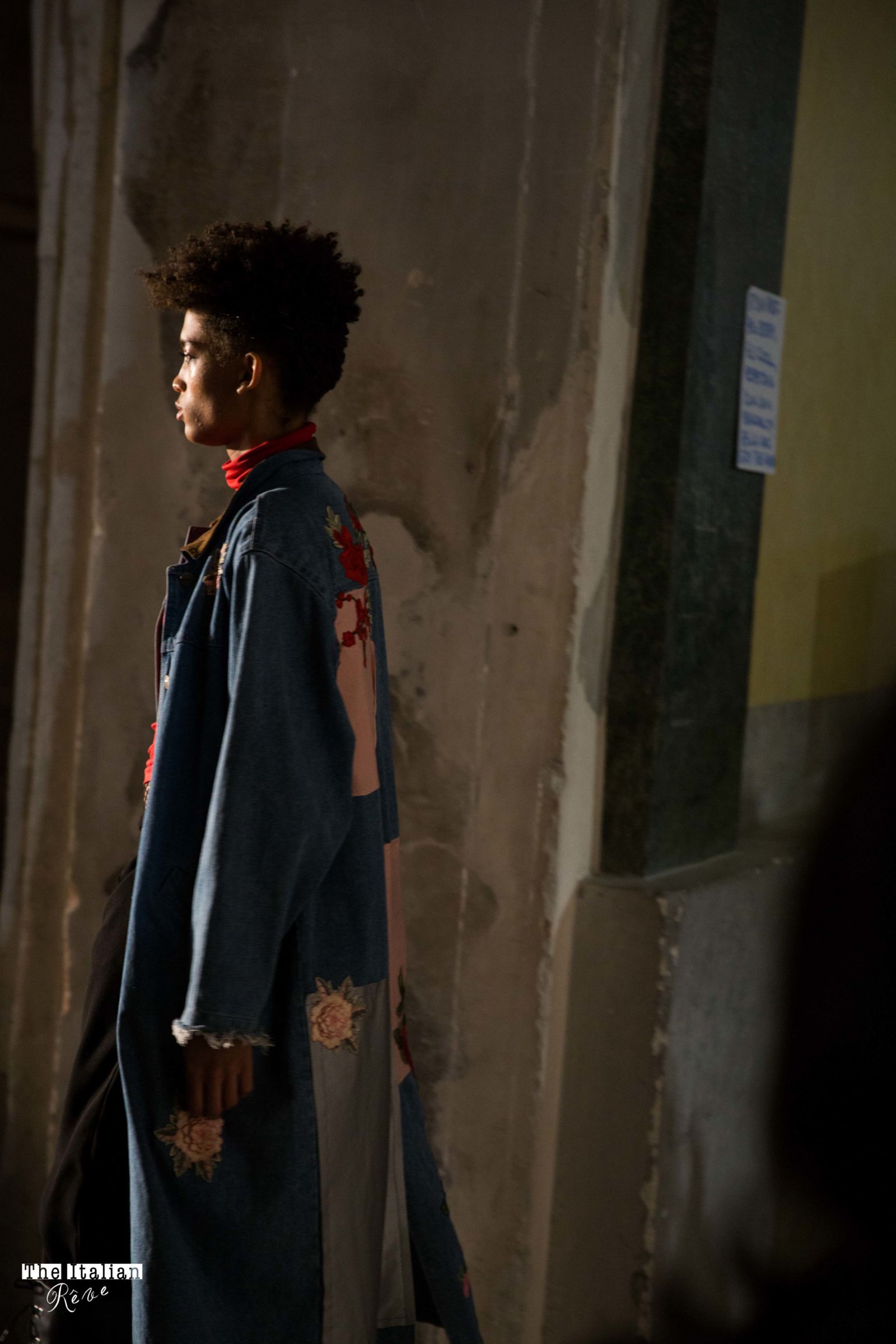 ______
THE BEAUTY LOOK
______
Clinique has entirely made the makeup. We had the pleasure and opportunity to assist to the preparation of the fashion show in the backstage: the makeup follows the guidelines of the presentation in 3 basic steps, a perfect base, a rosy and bright complexion and a penetrating gaze.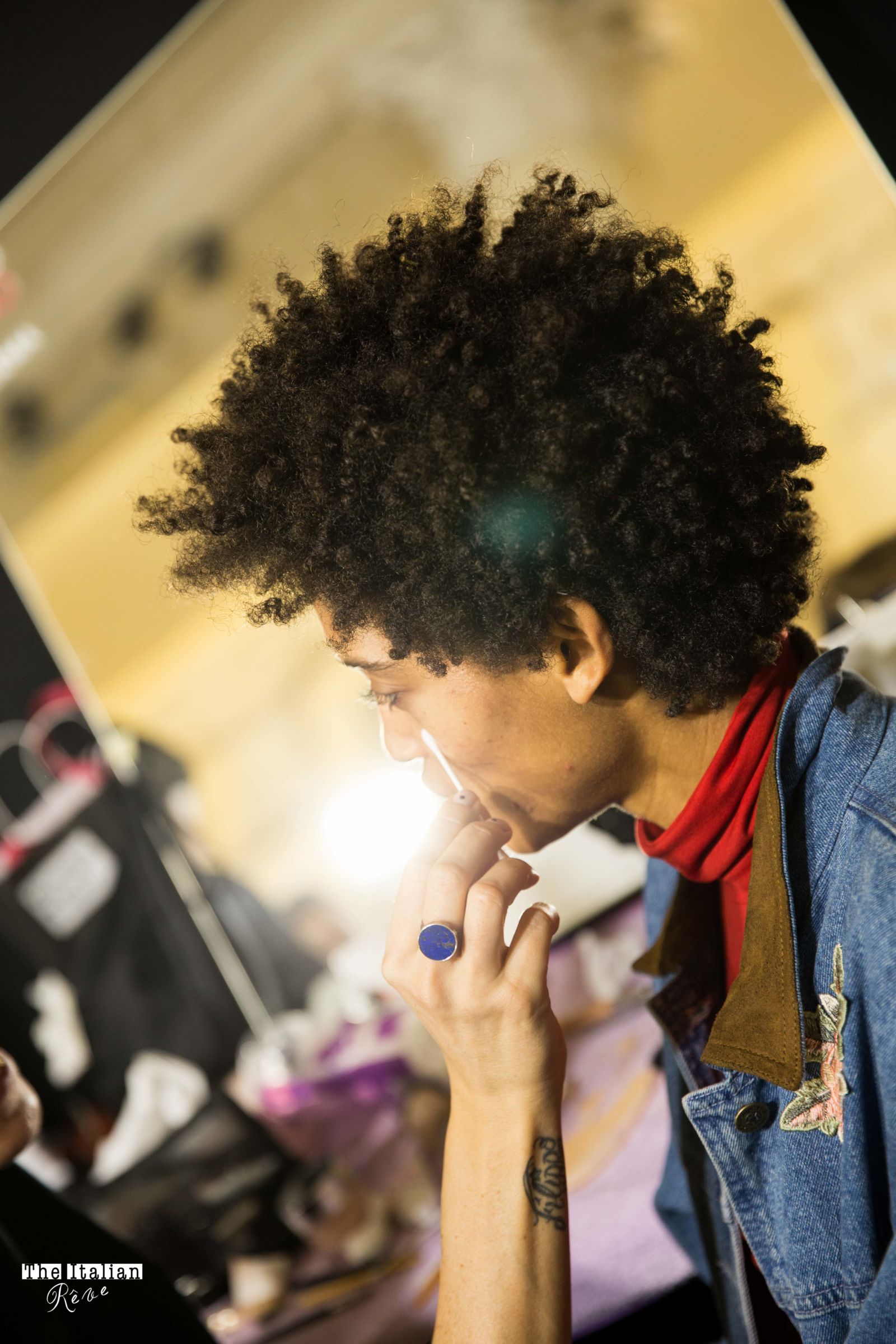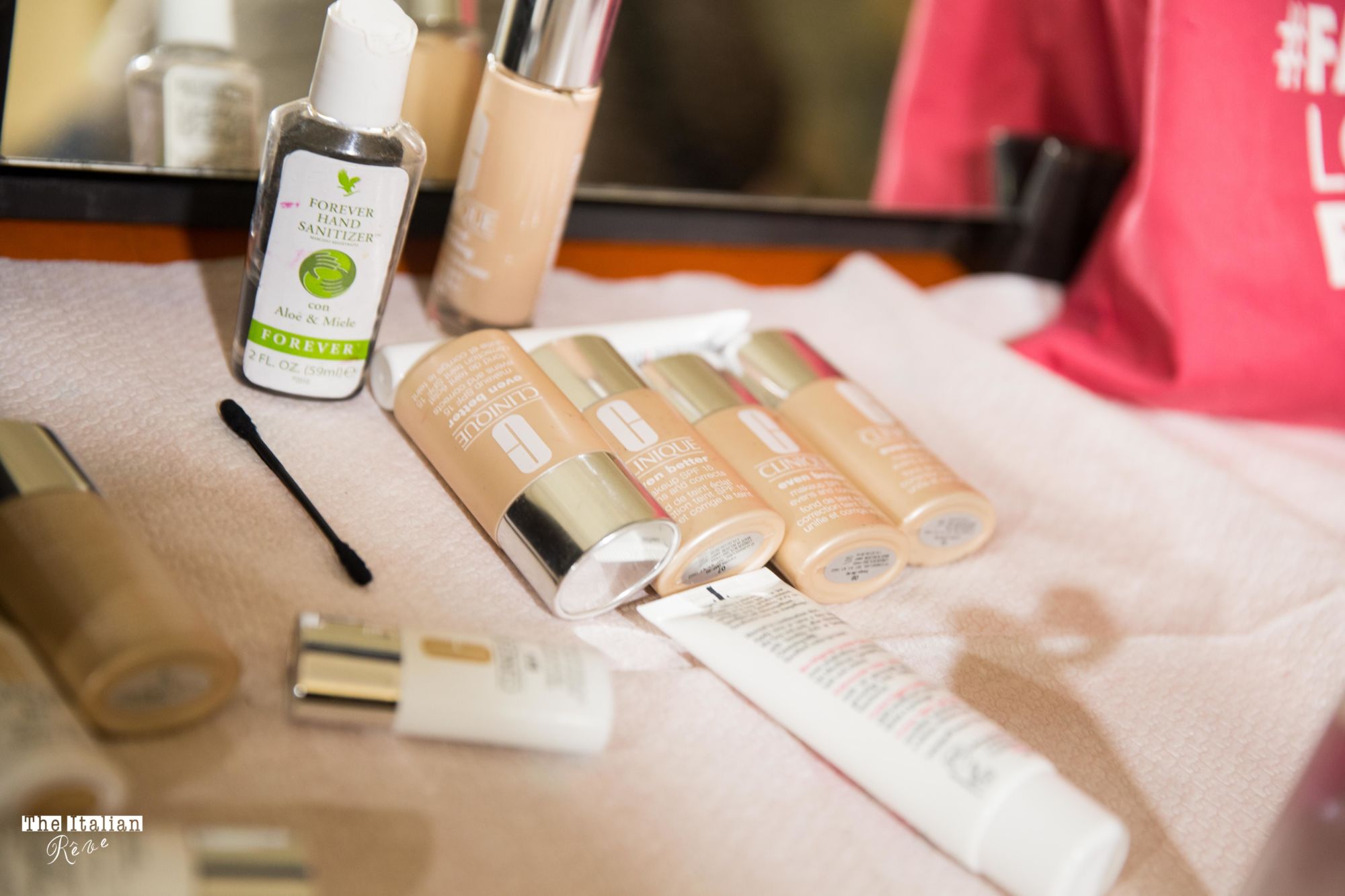 Base: the key product is BIY, Blend it Yourself Pigment Drops, the new color pigments Clinique, which dry quickly and give a uniform effect. You can also mix it with Moisture Surge Extended Thirst Relief, a cream gel that maintains the levels of skin hydration appropriate.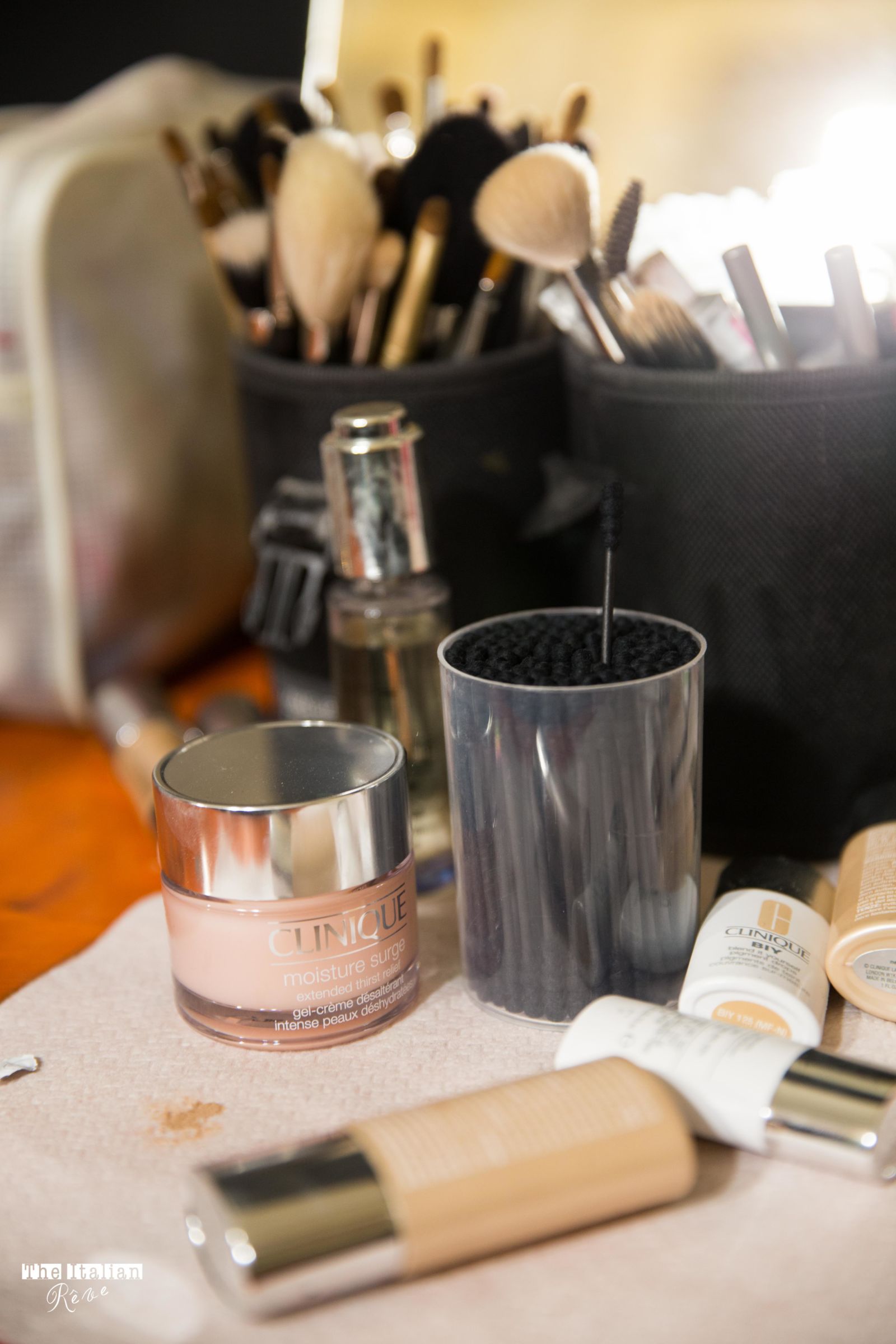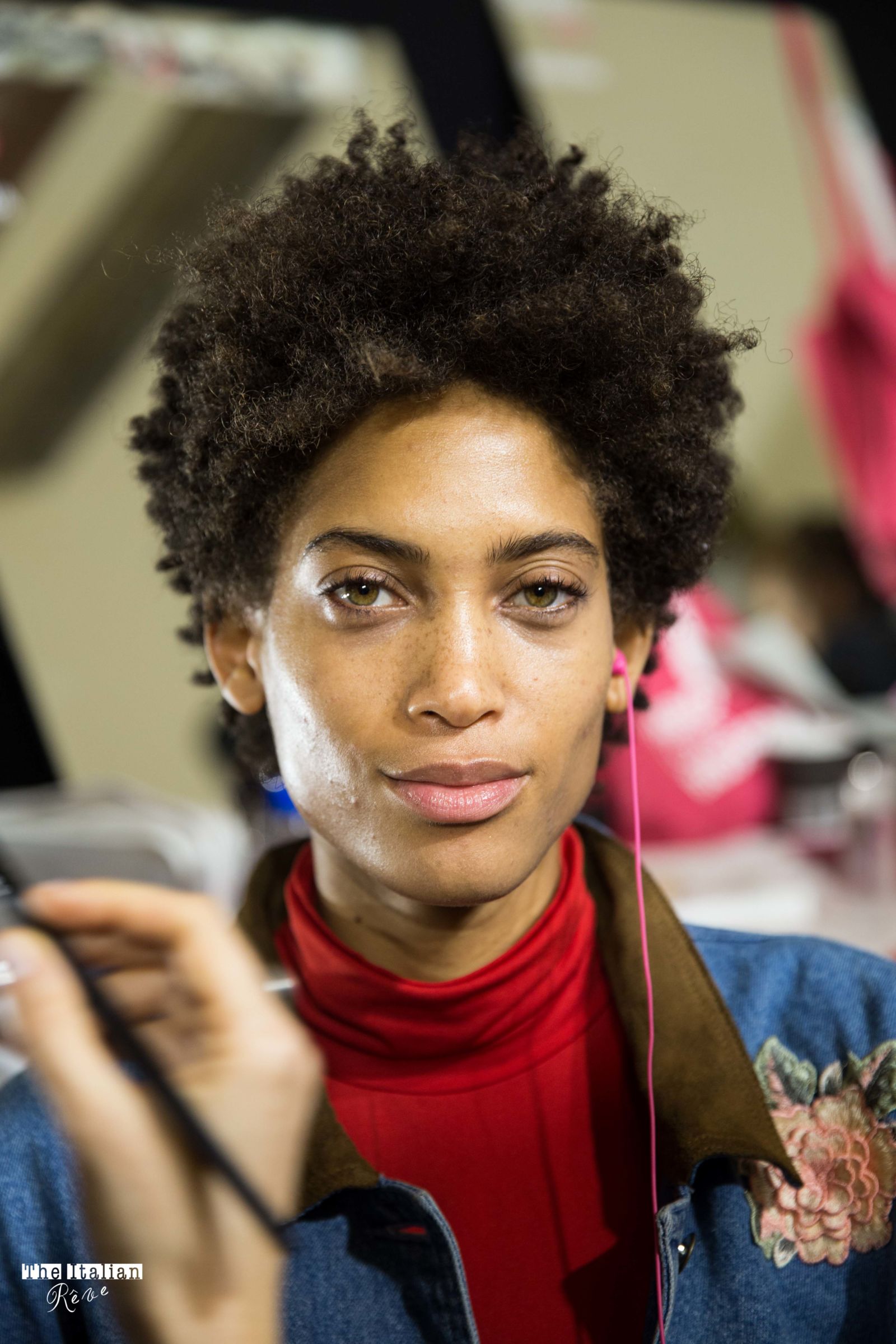 The second step is given by the use of Clinique Smart Treatment Oil which, that if apply to the right spots, allows you to get the perfect finish for a natural makeup.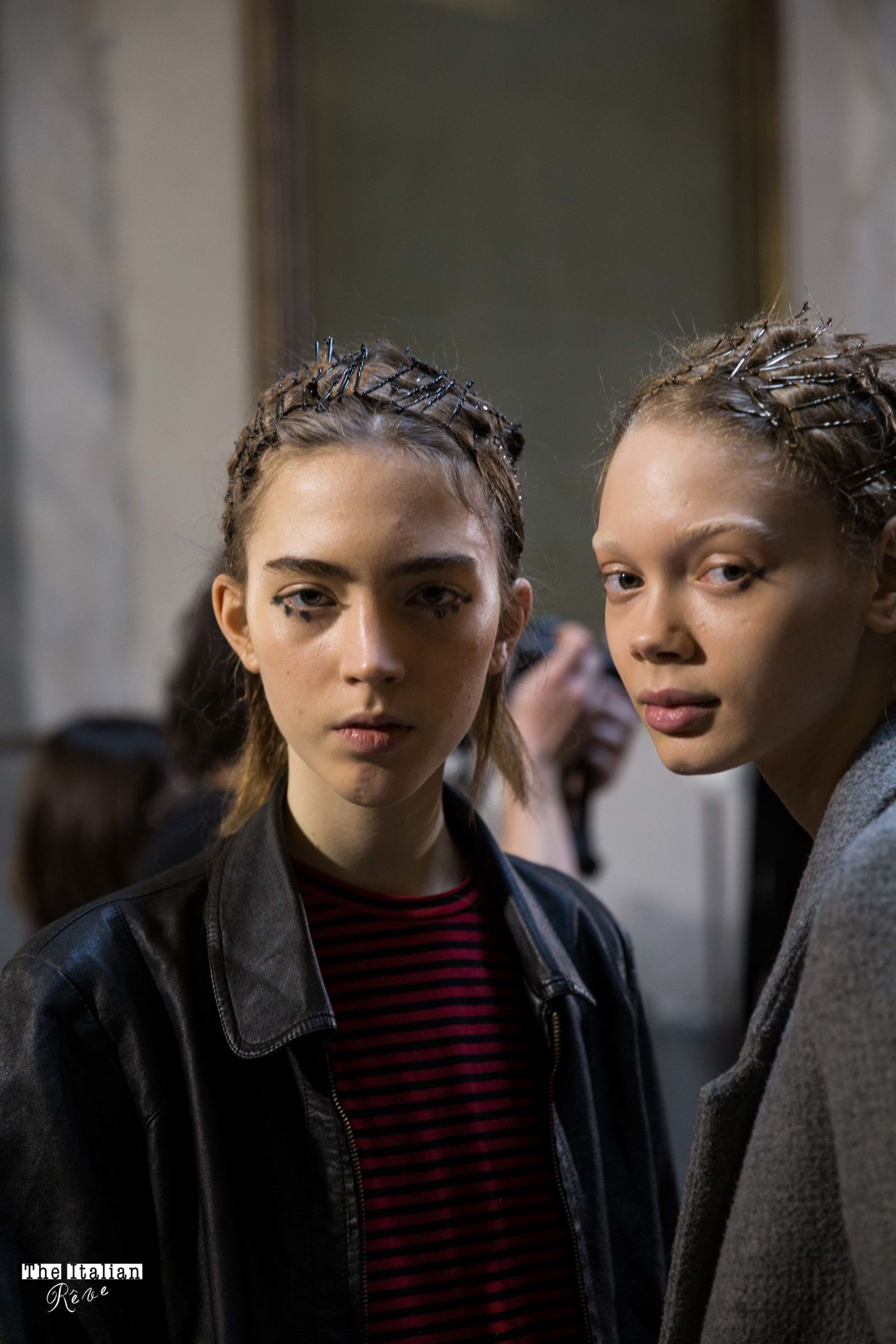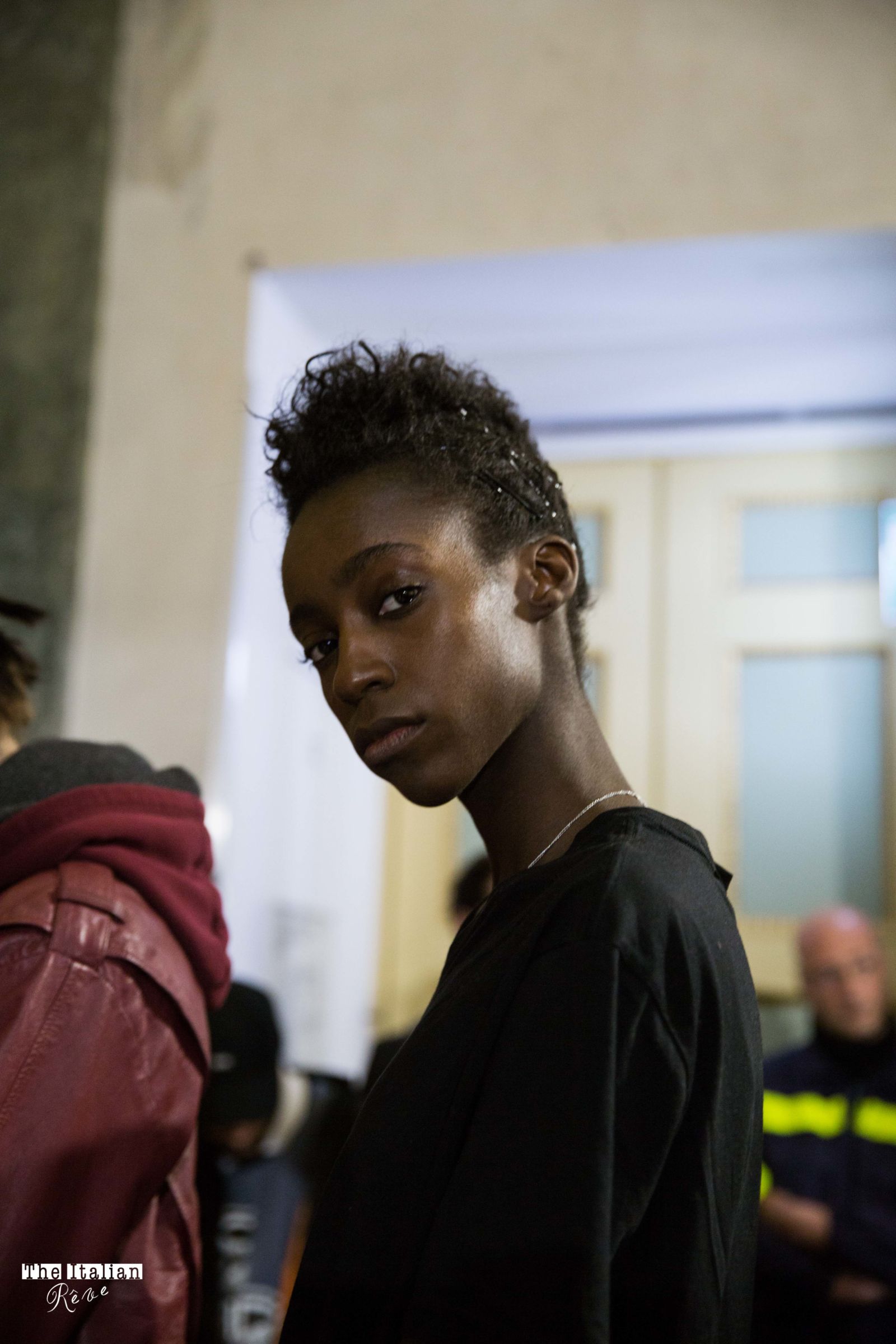 Eyes: thanks to High Impact Kajal Eyeliner 3 triangles imperfect have been drawn, a detail decided and intense, able to last up to 12 hours. The color is intense and it is tested to resist water.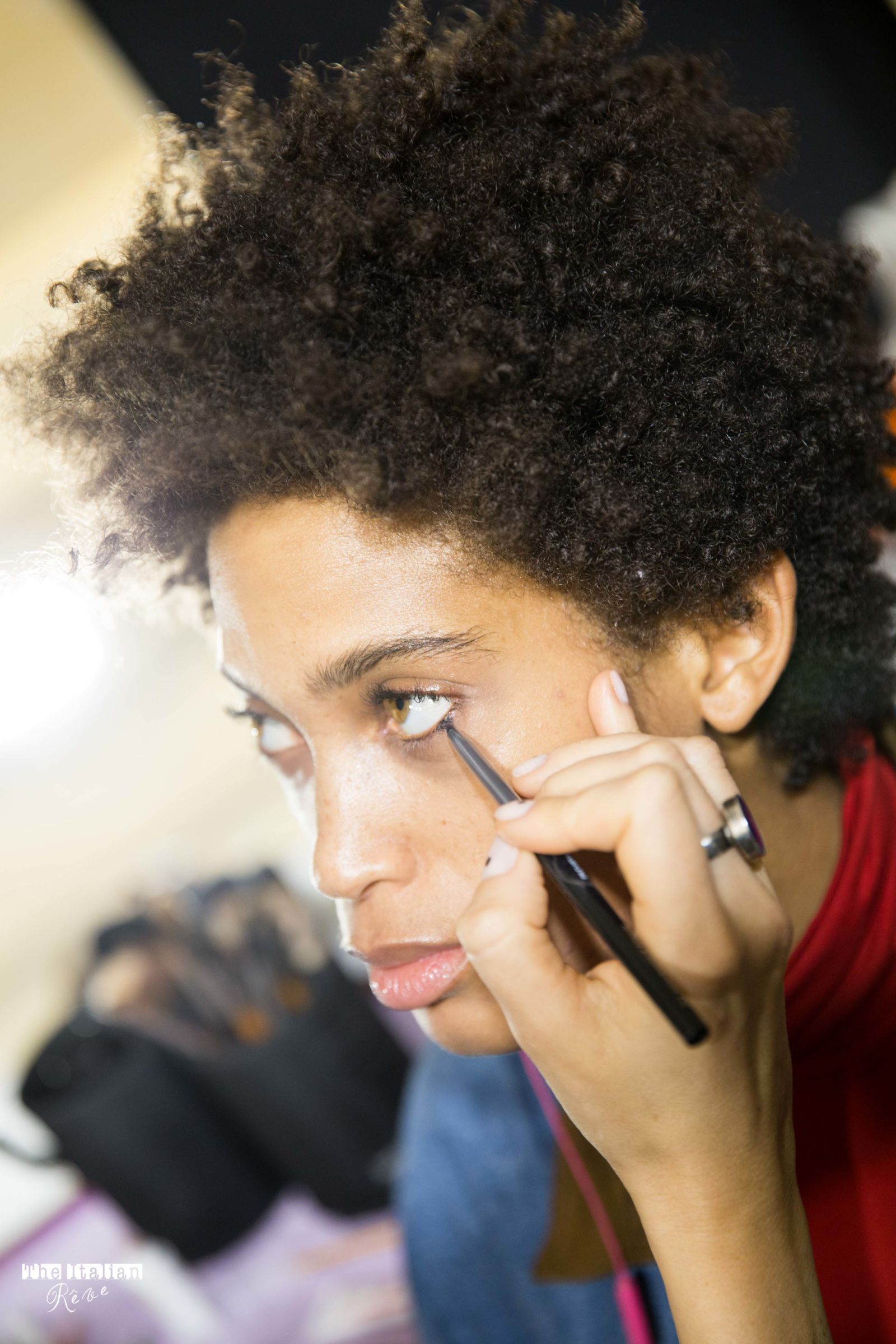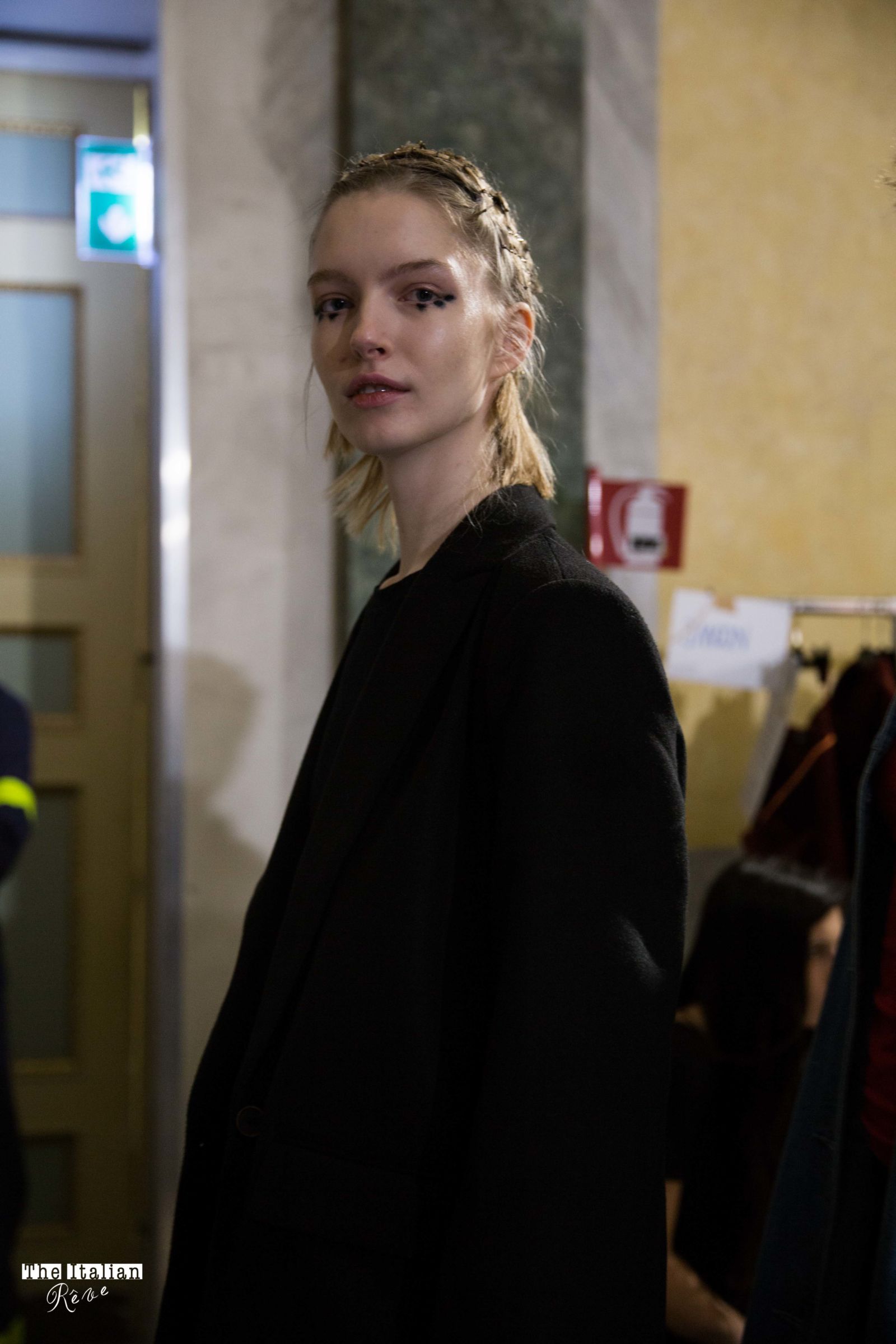 Finally, you add volume to your lashes with Mascara Flutter-to-Full Lash Power applicable with a few and simple gestures, durable even for 24 hours.