WHO
___________
October Beauty News
"I Feel Well!": The We Make-up Campaign For Well Lip Plumper
Well Lip Plumper is the new We Make-up lip plumper for juicy and plump lips, and it's created using 5 super ingredients that stimulate microcirculation and grant extreme softness to the lips.
Not only is a must-try product, but it's also the symbol of a brand that celebrates beauty at 360° (a message that is constantly promoted by We Make-up): a beauty that recognizes and celebrates uniqueness, passion, and the desire to try new things, without allowing anything to stop us.
A powerful message that is told through the voices of three women in the "I Feel WELL!" campaign, three heroes of beauty who remind us of the value of being yourself, unapologetically.
The three videos take us through the stories of Brielle Anyea, a model with 159,000 Instagram followers, beauty icon Kadeeja Sel Khan, winner of the 'Keeping It Real Influencer 2020,' and Isabelle Weall, an influencer and beauty activist with 413,000 Instagram followers.
Isabelle Weall opens the campaign by recounting her personal experience (due to meningitis, Isabelle's limbs were amputated when she was just a child). Isabelle talks to WeMake-up with great courage and irony, opening up regarding her life and when her attitude towards it changed, and what makes her feel good. She talks about her desire to try new things and about the difficulties she encountered in makeup compared to her friends, and how she overcame those differences and challenges due to her situation.
In another video, Brielle recounted her experience in the non-inclusive and racist world of modeling – reminding us that uniqueness is part of our own beauty and is a weapon that has to be shown with pride. We don't have to feel bad for who we are, for the little things that make us different from everybody else: that's our strength.
Kadeeja, thanks to her story and her fight against acne, reminds us that hiding is not the solution: she opened up regarding her experience with makeup and photo editing to cover and manipulate her image, and how that made her feel until she realized that she felt better — freer — when she wasn't hiding behind layers of makeup and Photoshop filters.
She reminds us that hiding one's beauty to conform to standards was never a solution, stressing the power of acceptance and of loving our body.
Three protagonists for a campaign that reminds us that there are situations that change our lives radically but, at the same time, they encourage us to believe in ourselves, and they make us the people — the fighters — we are today. And that once we accept ourselves, we feel better… we feel well.
In addition, the new SO Lip Glosses are also available: nine beautiful shades of light and comfortable glosses, but with high pigmentation, inspired by the colors and names of nine roses.
October Beauty News
Le Radieux: New Yves Rocher Radiance Revealing Anti-Pollution Foundation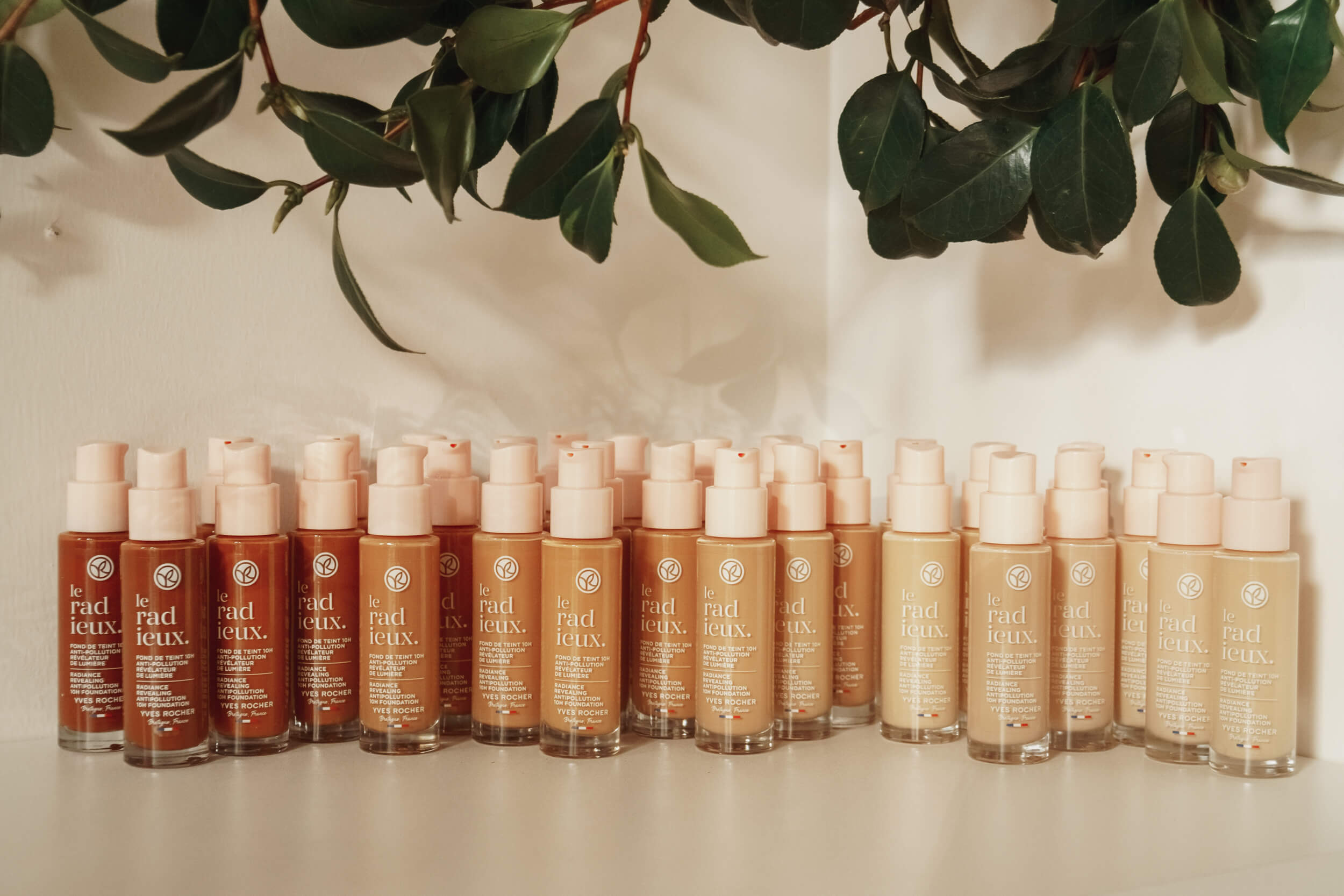 Skin that seems dull and ruined by everyday-pollution, which endangers the natural health and glow of our complexion? Worry not! We have finally discovered a solution: thanks to the brand new Yves Rocher foundation, our skin is happier, healthier, definitely more radiant and protected.
The brand presented an innovative foundation with a featherlight but long-lasting texture (which lasts up to 10 hours) that reveals your natural radiance while protecting the complexion against pollution-caused damages and risks. With its alcohol-free, vegan formula and 86% ingredients of natural origin, this innovative product made in Bretagne, France, really suits all those who seek reliable coverage but that is also comfortable to wear and that acts in full respect of the skin's needs (the formula is light and non-occlusive, letting the skin free to breathe).
Moreover, the ingredients and the packaging operate in full respect of the environment: the glass bottle is fully recyclable.
The wide range of 30 shades suits all complexions, while the skin is shielded against everyday pollution and dirt thanks to the formula rich in Aphloïa leaves, which act as a shield against everything nasty. The skin texture is immediately smoothed, silky, promoting a fresher and less dull complexion day after day. An innovative foundation that we really recommend to try and that we are sure you will fall in love with it, just like we did!
October Beauty News
Chanel's New Exhibition: "La Beauté Se Cultive"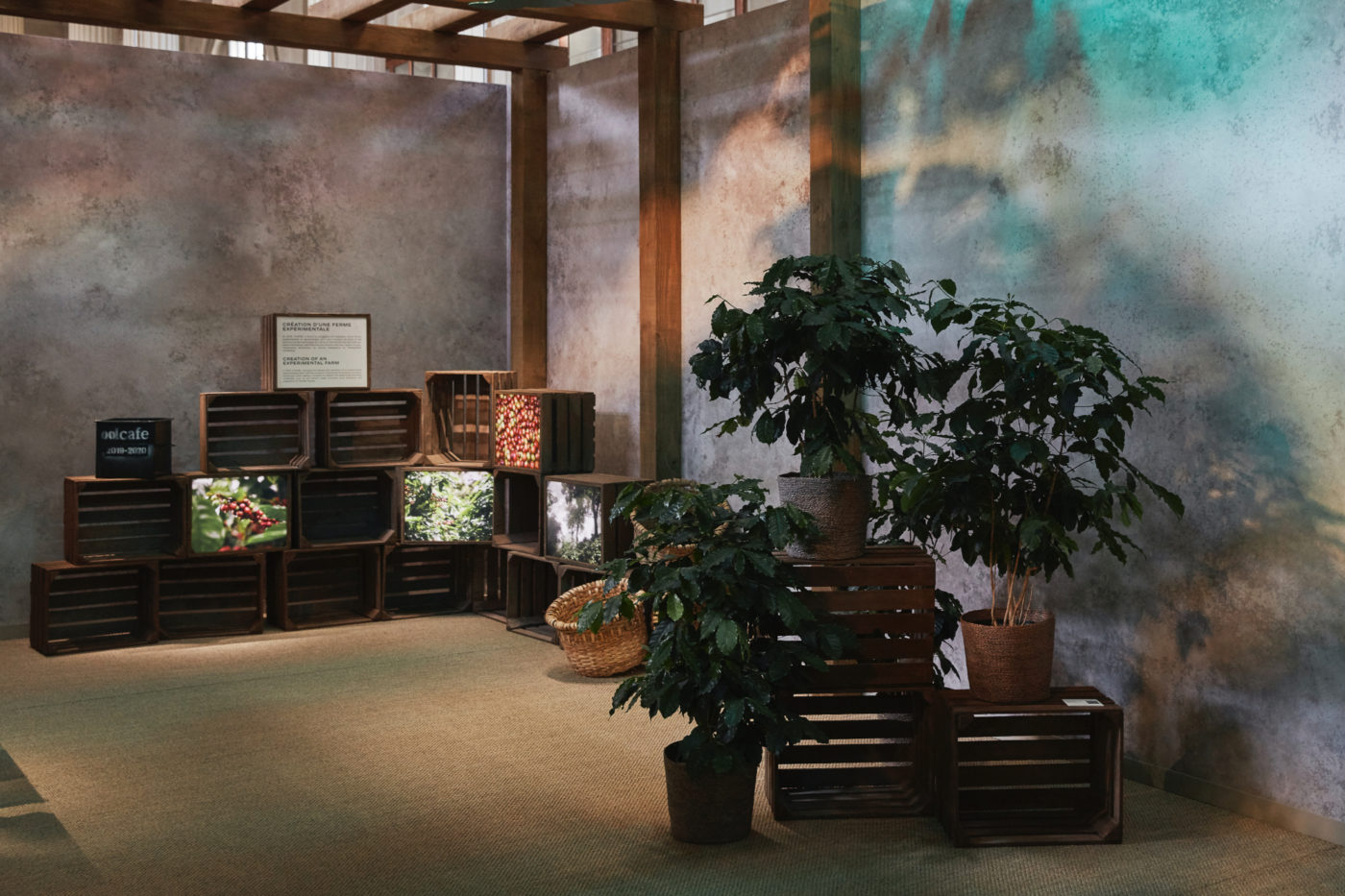 La Beauté Se Cultive was an exhibition held in September at the former royal garden of medicinal plants now known as Jardin des Plantes (founded in 1626) in Paris.
Here, Chanel honored the benefits of plants and unveils its plant supply chains, its open-air laboratories where the Maison constantly demonstrates its commitment to sustainability and excellence: open-sky laboratories of cultivation, observation, and experimentation that are spread all over the world, where the heart of Chanel's skincare formulas are born and nurtured with love and attention.
Since 1921, with the birth of N° 5, Chanel has stressed the importance of natural ingredients in their purest, most raw state, also contributing (as happened in 1987 through the partnership with the largest local flower producer in Pégomas) to rehabilitate the Jasmine of Grasse and May Rose, fighting their planned obsolescence and safeguarding the quality of the Chanel N° 5 formula.
These are real, open-sky cradles for the Chanel treatments and they are scattered all over the world, from Madagascar (for the Vanilla) to the camellias of Southern France. Open-air, fragrant workshops where the Maison constantly renews its commitment to using natural materials in full respect of sustainability to create an exemplary supply system from both an environmental and territorial point of view.
With this exhibition, Chanel talked about itself and, above all, told about its cultivations in detail, once again highlighting the important role of the Maison not only in quality skincare but also in the fight for sustainable production.
WHAT
___________

October Beauty News
Chanel, The Cleansing Collection: Three New Additions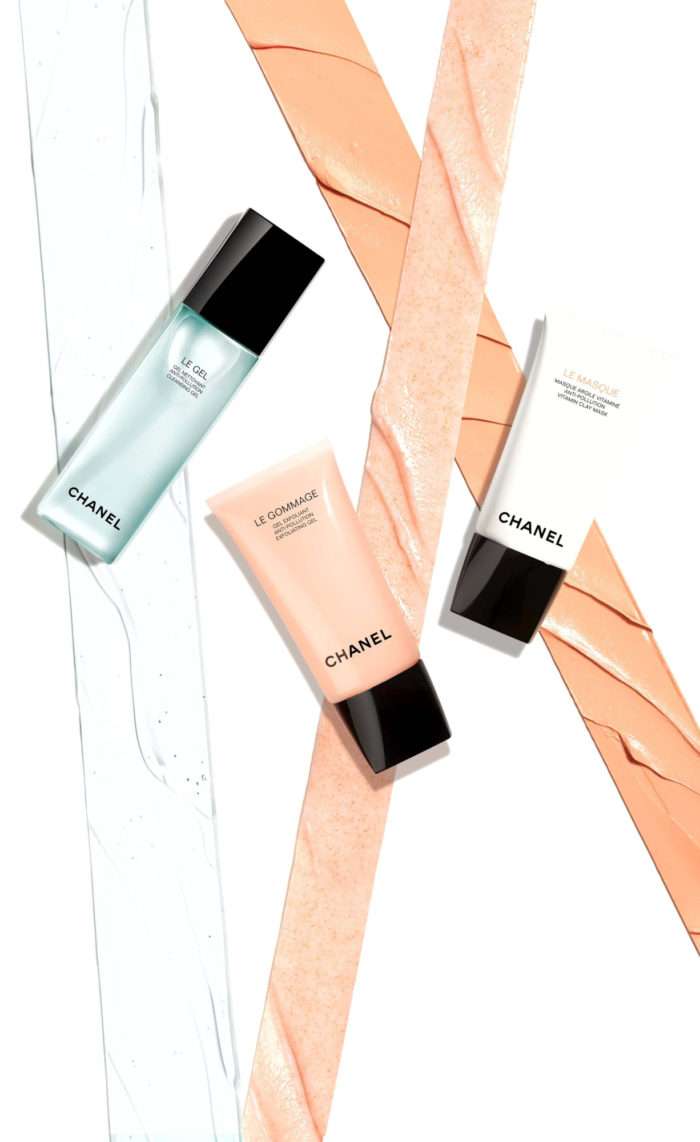 In 2018, Chanel launched a line of seven gentle and effective cleansing products. Seven different skincare tools with a strong anti-pollution action thanks to the blue micro-algae, which protects the cells from the micro-stress caused by pollution and enriched with Salicornia extract, which moisturizes and strengthens the skin thanks to its ability to self-regulate water.
In 2020, three new complementary products join the seven original cleansers, to enhance the effectiveness of this purifying ritual: Chanel Le Gel, Le Gommage, and Le Masque.
Three new cleansing treatments that thoroughly purify the skin and maintain its balance, which is often put at risk by stress, pollution and everyday life.
The novelties open with Le Gel, which revives the complexion, eliminates impurities on the surface of the skin and makes it more radiant. It can be applied once or twice a day, morning and evening, according to your needs: in contact with moist skin, the extra-fresh gel melts into a soft and creamy foam with a heart of potent blue microalgae. It's ideal for eliminating any impurities, as well as make-up residues, UV filters and micro-particles of pollution, and it's recommended in combination with L'Huile to remove any trace of makeup from the face.
Then we find Le Gommage, enriched with jojoba spheres of two different sizes. This is a fresh and lush gel-cream that enhances the skin's brightness: thanks to the violet microalgae it stimulates cellular respiration and the sea spring water infuses the skin with minerals and beneficial elements.
Used according to the needs of the skin, when the product is massaged on the face the spheres blend with the gel to clean the pores thoroughly and remove dead cells. The skin appears visibly smooth, soft, and even.
Finally, La Masque: a rebalancing, must-try vitamin clay mask. Ideal for revitalizing the skin, its creamy texture contains moisturizing ingredients, passion fruit extract with restorative properties, kaolin, and white clay (collected in France). All these ingredients contribute not only to purify and rebalance the skin but also to even it out.
Ideal for preparing the skin for the makeup (using only a light, thin layer) or for revitalizing and purifying it more deeply with a thick layer of product.
October Beauty News
Comfort Zone: The Sacred Nature Line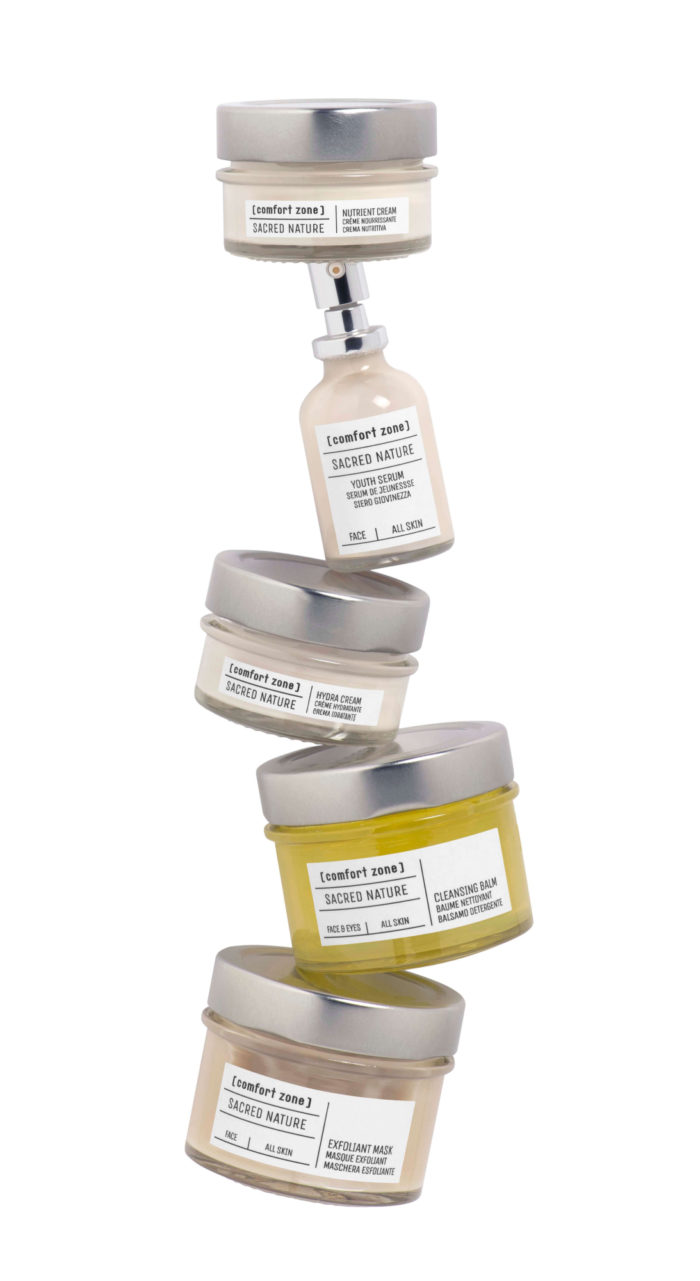 Let's discover the new Comfort Zone skincare line: Sacred Nature, consisting of bio-regenerative formulas for the face and body. The goal of the new line is to offer to the consumers effective and safe products and, at the same time, to become a manifesto of Comfort Zone's constant commitment to sustainability, protecting the Earth from unnecessary waste.
Based on the awareness of the active role that the cosmetics industry can play in the fight against climate change, the Comfort Zone laboratories have "eco-designed" Sacred Nature in all its aspects to have a positive impact on the environment.
This line, made up of seven references ranging from exfoliated masks to a nourishing body butter, is "bio-regenerative" (not only controls the environmental impact but has a positive one) and is formulated with a new approach aimed at favoring biodiversity.
More practically, this means favoring, for example, organic or spontaneous plantations and selecting plant components considered "waste" for other supply chains, thus optimizing the use of natural raw materials. Furthermore, for the raw materials, were selected independent Italian farms that implement regenerative agriculture techniques.
Sacred Nature is, therefore, an overall CO2 negative line and certified according to the strict Cosmos Organic & Natural standards. Besides, 1% of the total profit is destined for environmental and social sustainability projects according to the 1% For the Planet initiative.
A different way of looking at skincare: more sustainable, with a positive impact on the environment, but no less effective and gentle on the skin.
October Beauty News
Jo Malone London: New Townhouse Collection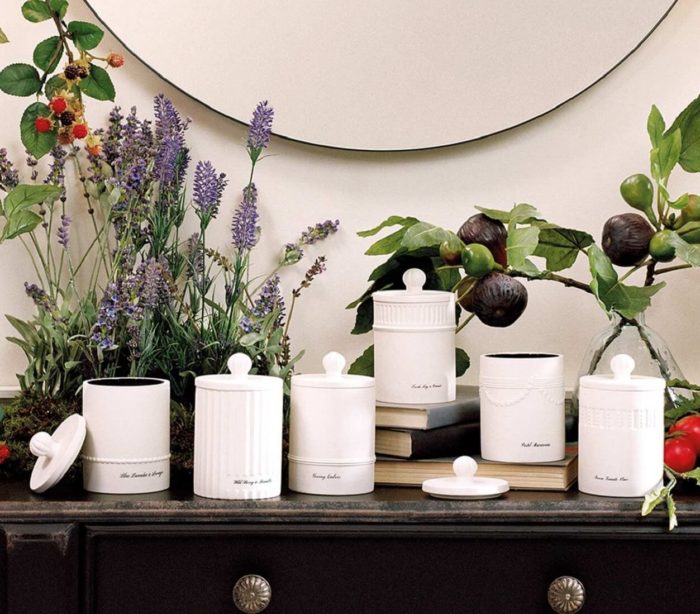 As always, beauty is not only cosmetics but also wellness and lifestyle: it's the environment we create around us.
Jo Malone London's new Townhouse Collection is a fine selection of perfumes designed specifically for the house: six candles, each with the power to create a unique and dreamy atmosphere made up of specific moments and moods. A collection that will make every moment spent inside your home even more enjoyable, from the sweet notes of tea and bonbons with Pastel Maca Roons to the relaxing Sundays of Lilac Lavender & Lovage, which recalls rainy afternoons and clean laundry.
A range of six unique and luxury fragrances, moods, and environments in ceramic of the finest quality, designed with refined details that wink to Georgian architecture.
Six moods that transform and enhance your home, with an elegance, delicacy, and versatility that will enchant you.
October Beauty News
Bourjois Paris: The New, Colorful Liner Pinceau Collection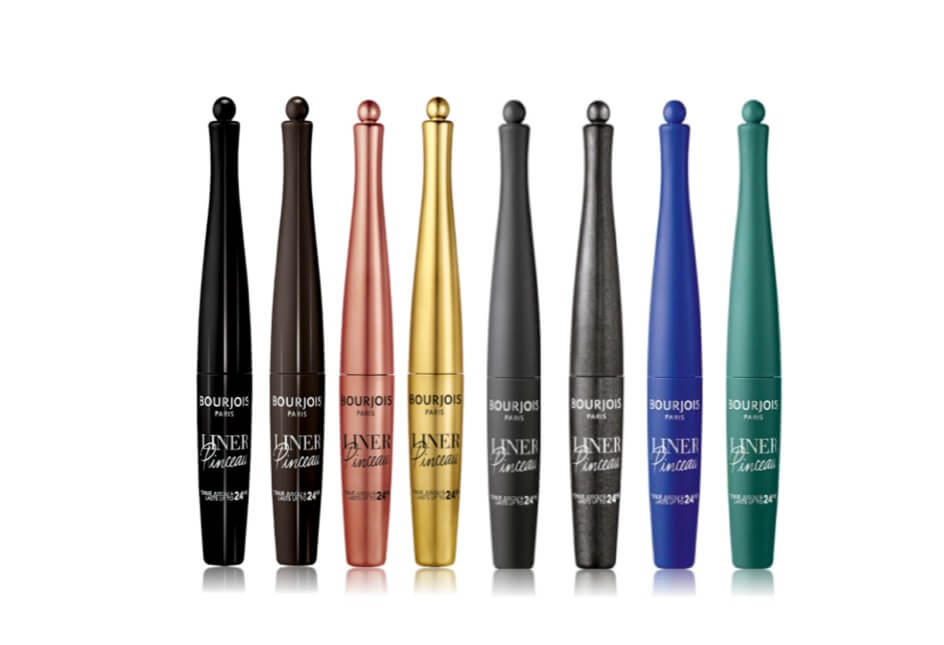 This October, Bourjois presents the new Liner Pinceau collection: 8 new, pop, and versatile eyeliner shades with a waterproof formula that lasts up to 24 hours, highly pigmented with a lively and radiant finish.
A novelty to free your creativity and give a new, popping, colorful kick to your eye makeup.
We love this line because it's possible to create many looks with the precision applicator and the colors available, ranging from gold to different shades of blue to rose gold, for a new approach to eye makeup that invites us to unleash our creativity and play with new colors, shapes and eye-looks. An everyday ally to enhance the eye look, with a wide range of possibilities given by the colors and the extra-performing formula of these eyeliners.
October Beauty News
Clinique: New Moisture Surge Intense 72H & All About Clean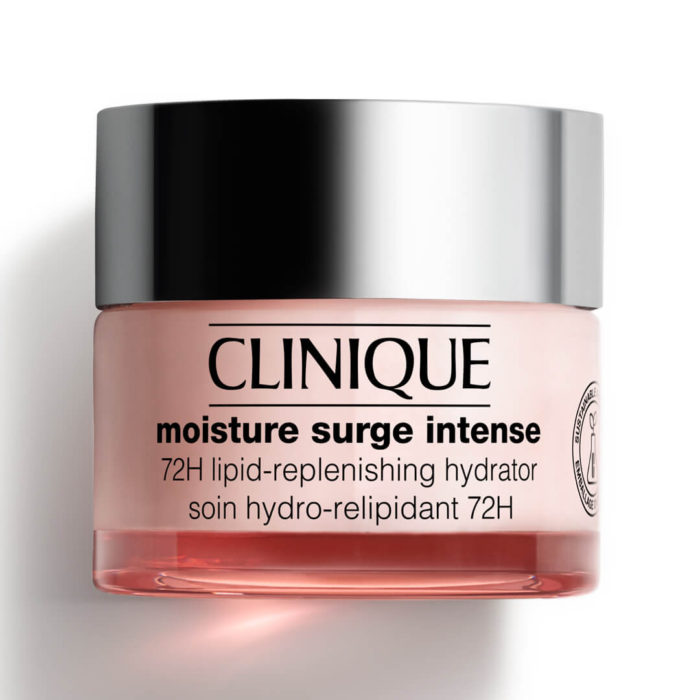 This fall, Clinique presents the most important launch of the year for the brand: Clinique Moisture Surge Intense 72H Lipid-Replenishing Hydrator, a moisturizing cream-gel that replenishes the skin's lipids, providing comfort and hydration up to 72 hours.
The brand new Moisture Surge Intense 72H Lipid-Replenishing Hydrator has been tested during the nightmarish Siberia winter, for results that really leave no room to doubt the effectiveness of the formula.
But what is, more practically, the new Moisture Surge? It's a moisturizing gel-cream that replenishes skin lipids, also formulated with Cica to visibly repair irritated and dehydrated skin, that acts as a shield and a cuddle to the skin for 72 hours. Moreover, the formula strengthens the skin's natural barrier to help it preserve its natural water reserves (thanks to a layer of lipids), while antioxidants protect the skin throughout the day.
The result? A radiant, velvety skin, always thoroughly protected and moisturized.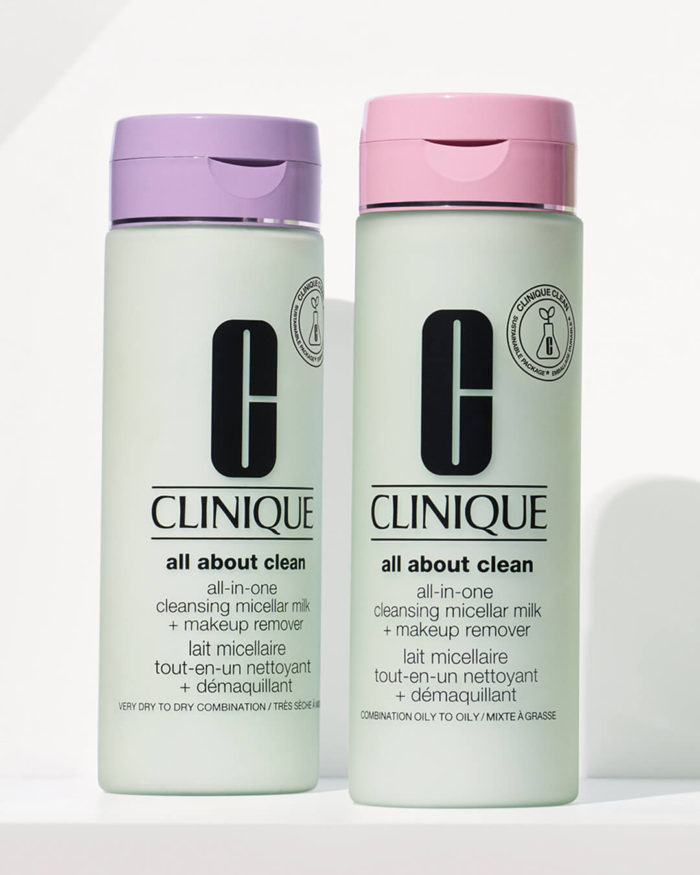 In addition, Clinique presents the new All About Clean Micellar Milk + Makeup Remover, a micellar cleansing milk ideal for gently but effectively removing make-up from the face and eyes, which also gets rid of excess sebum, dirt and impurities.
The brand offers two variations of the same product, to listen to the different needs of different skin types: one for oily and combination skin and one for normal to very dry skin.
The first version presents a micellar cleansing milk that removes make-up from the face and eyes with a gentle and soothing formula, enriched with moisturizing oil-free ingredients. It is specifically formulated for the most sensitive skin, from combination to oily.
In the other version, on the other hand, we find a formula that is gently but powerfully moisturizing, for all those skins that range from arid to dry and that need an extra boost of hydration.
It should also be noted that all Clinique novelties feature the new Clinique Clean symbol, which indicates the sustainability of packaging made with recycled and recyclable materials.
October Beauty News
The New Armani Designer Mesh Cushion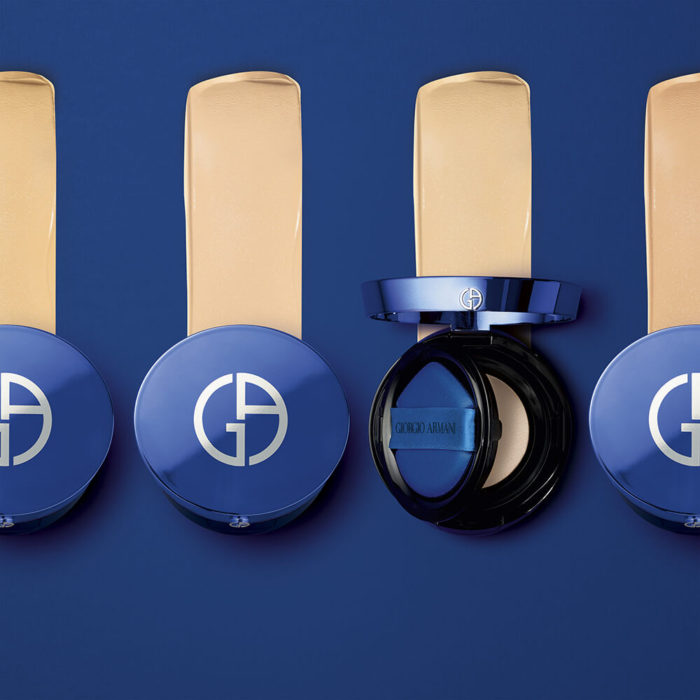 Designer Essence in Balm Cushion is an absolute innovation in the field of cushion foundations: a cream foundation with SPF 50 / PA +++ protection that offers an instant shielding from UVA and UVB rays, while also granting a maximum radiance thanks to the electric blue pigments, pearls, and powders that cancel any sign of opacity from your skin.
The foundation is available in four shades and is suitable for a multitasking lifestyle, thanks to the extremely versatile and compact packaging, while offering ideal and balanced hydration and a smooth, easy application with the option of layering the product for a tailored, personalized coverage.
The cushion is made of fabric and protects the foundation's formula from air and impurities while, thanks to the thin mesh layer of the cushion, it is possible to layer an infinitely adaptable coverage.
A new everyday foundation that we can't wait to try!
KEEP AN EYE ON
___________
Tom Ford, Private Blend Bitter Peach
Out: Now
Michael Kors, Wonderlust Eau de Voyage
Out: Now
Dr. Jart+, New Ceramidin Eye Cream
Out: Now
Bumble & Bumble, Prêt-à-Powder Post Workout Dry Shampoo Mist
Out: Now