Massimo Giorgetti, art director of MSGM and of the historical brand Emilio Pucci, during the Milan fashion Week presented the new MSGM collection mixing his love for color, music and arts. His passion for the colors is principally demonstrated by the strong presence of saturated ad vivid nuances, such as pink, acid yellow, green and blue that enliven the clothes on the runway. Plus there was a scenic installation that projected the name of all the colors used in the collection on the moving models.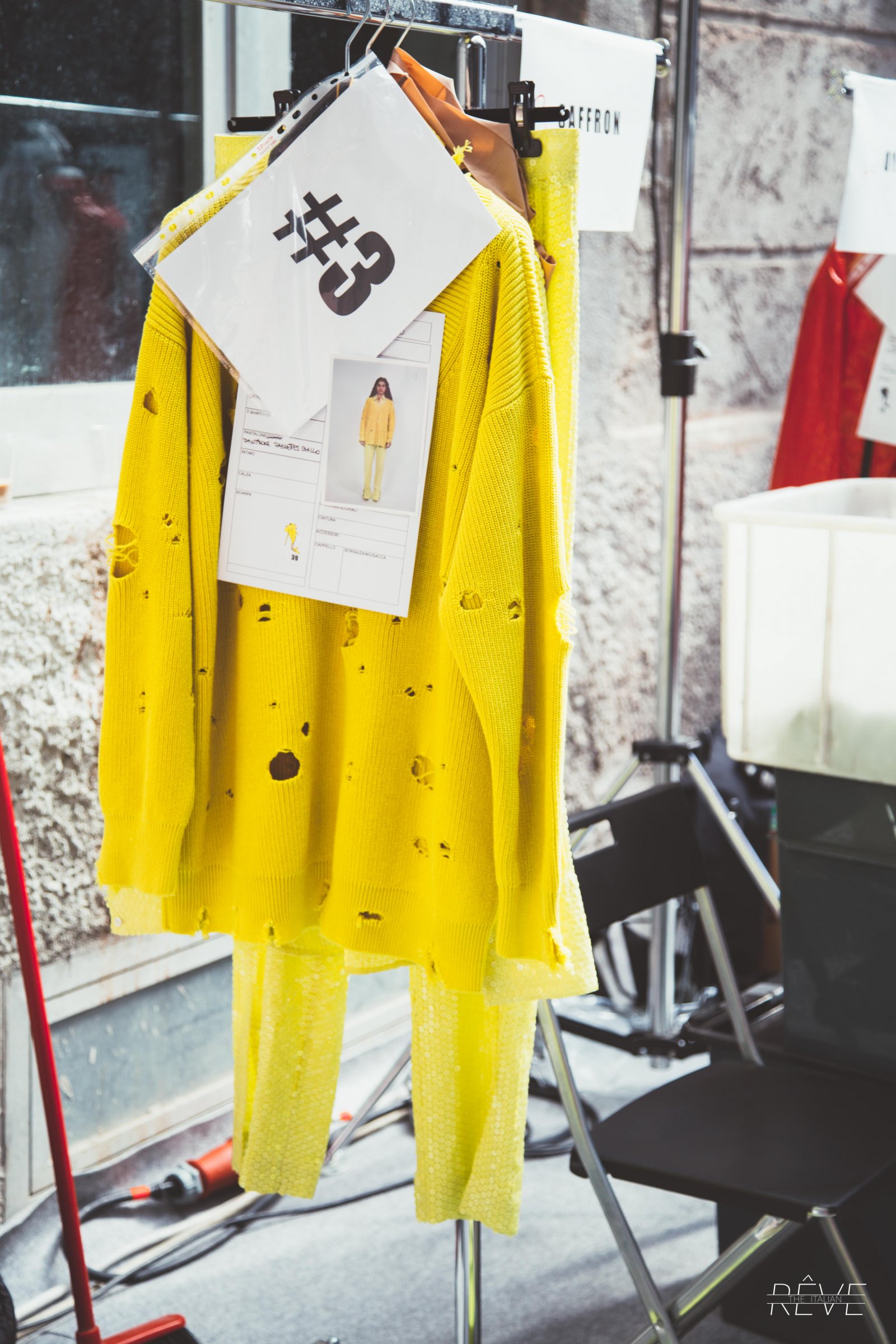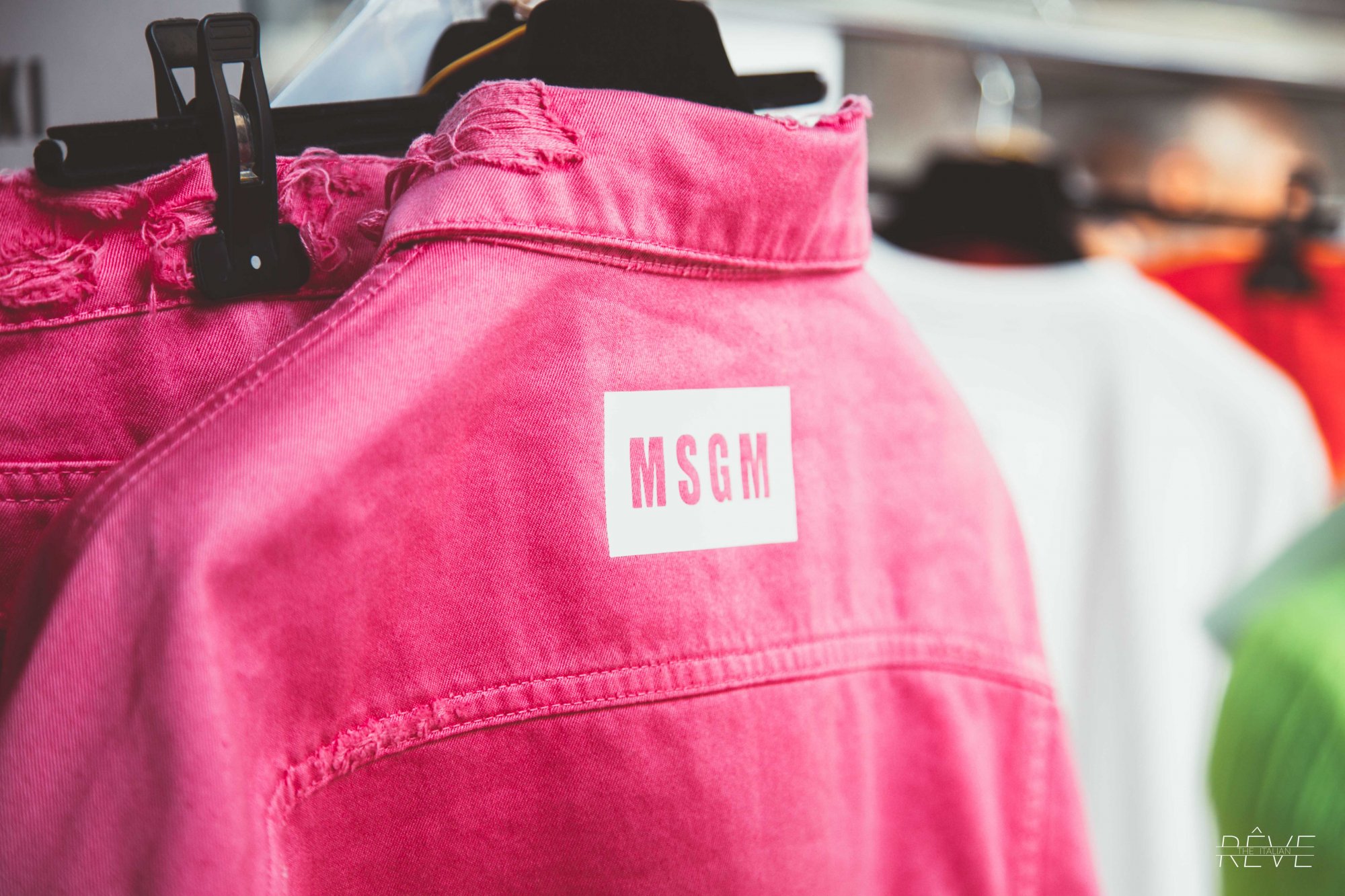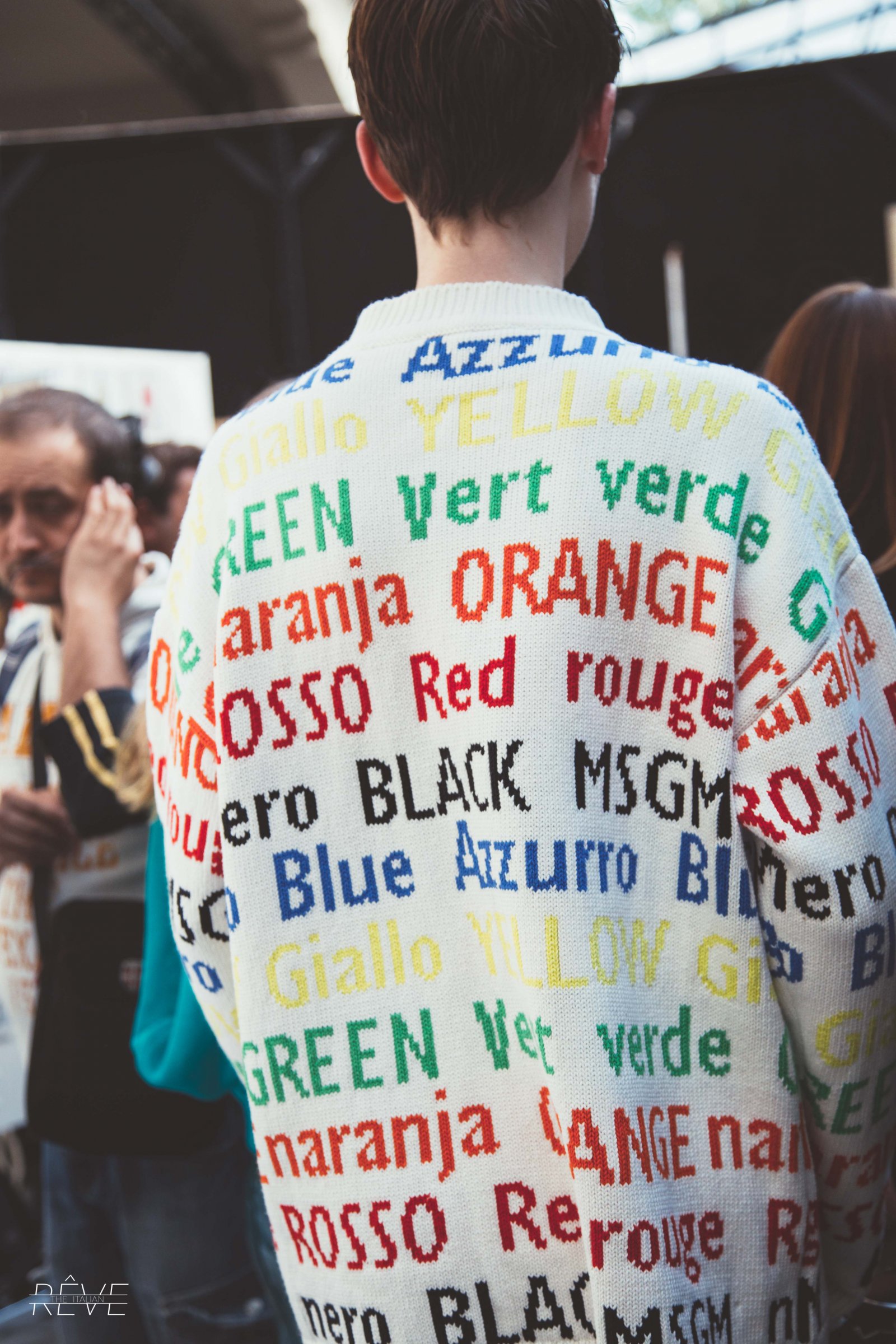 As per the artistic inspiration, the main source were the prints realized with the collaboration of Omar Hassan, the boxer-artist who paints punching the canvas and creating a new style of dripping art. The relation with the music world was highlighted by the collaboration with sound designer Frederic Sanchez, a well known figure in the fashion system thanks to his video-sound installations for famous brands, such as Prada, Valentino, Balmain, Chloé, Marc Jacobs and many others.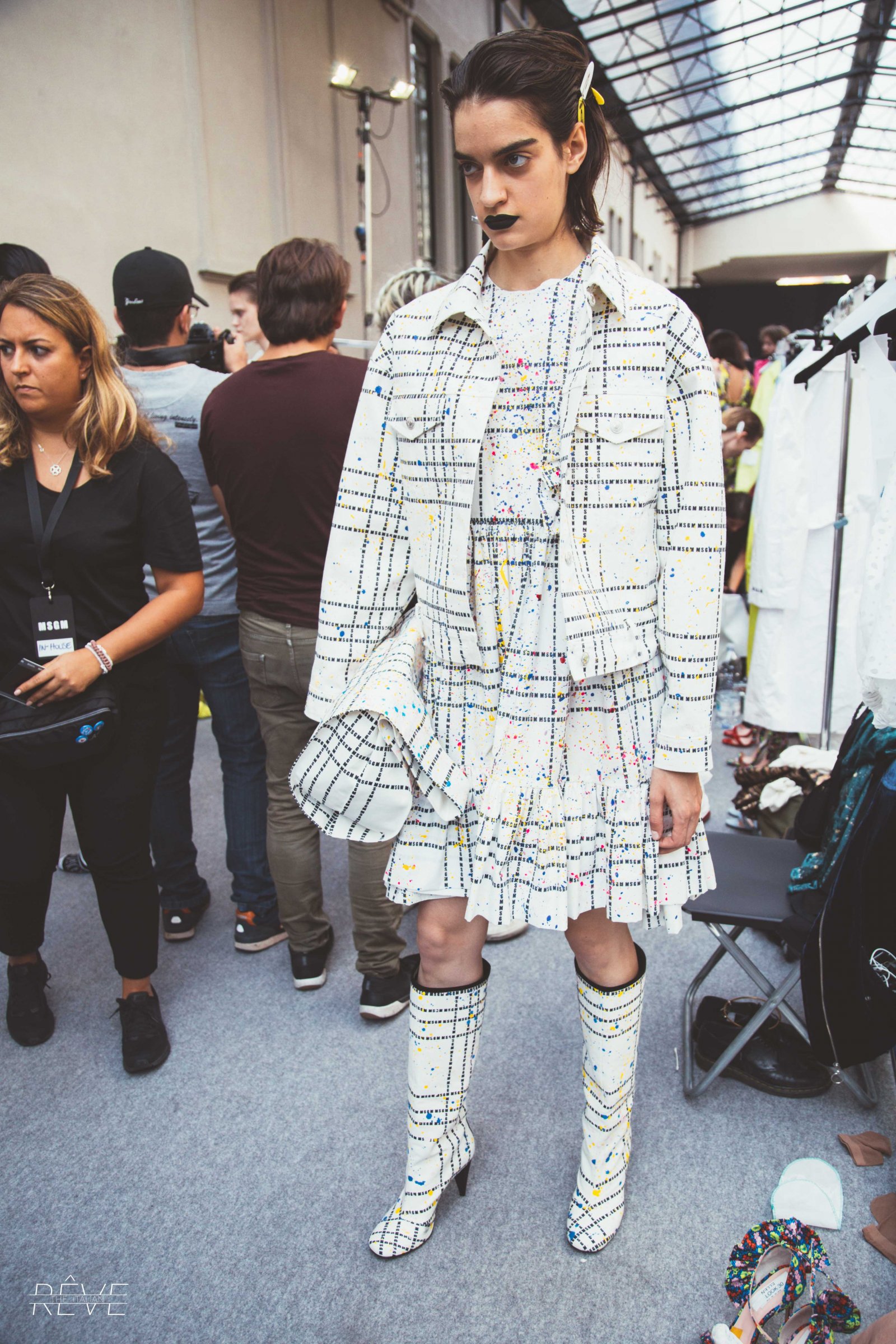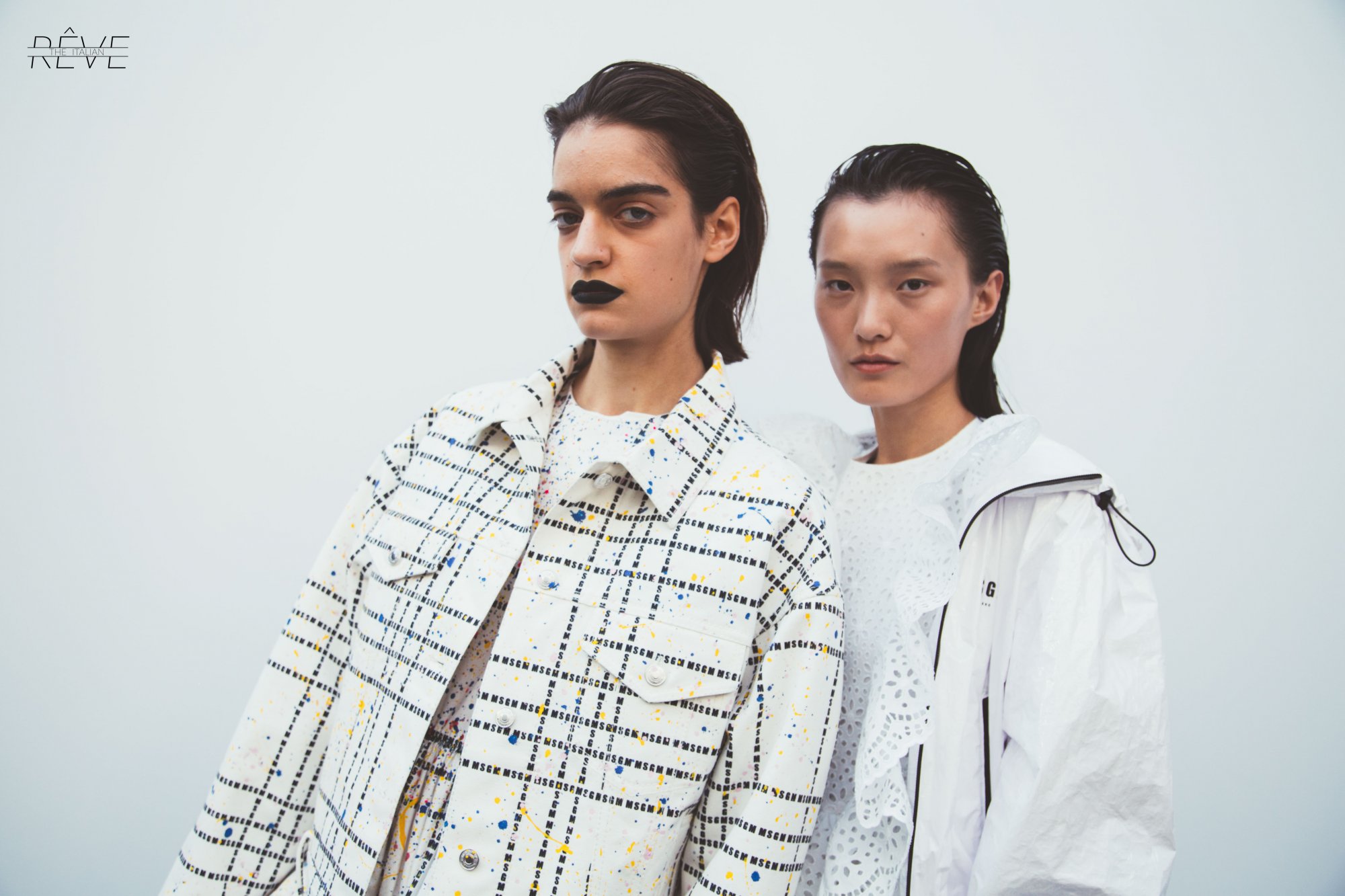 From these multi creative influences, a young, urban and sporty collection was born in Giorgetti's mind. Moreover, the designer said that the mood of the fashion show referred to the urban streetwear as shown by the tie-dye denim and tie-dye knitwear (totally ripped up and colored with the dripping technique); by the use of sequins and by the crushed nylon.
Iconic items of the collection are: the trench in contrasting colors, the small ruffled dress with English embroidery and balloon sleeves, the ultra-light nylon parka and the soft sweatshirt and pull skirt printed by multicolored lettering technique referring to the all colors used in the collection.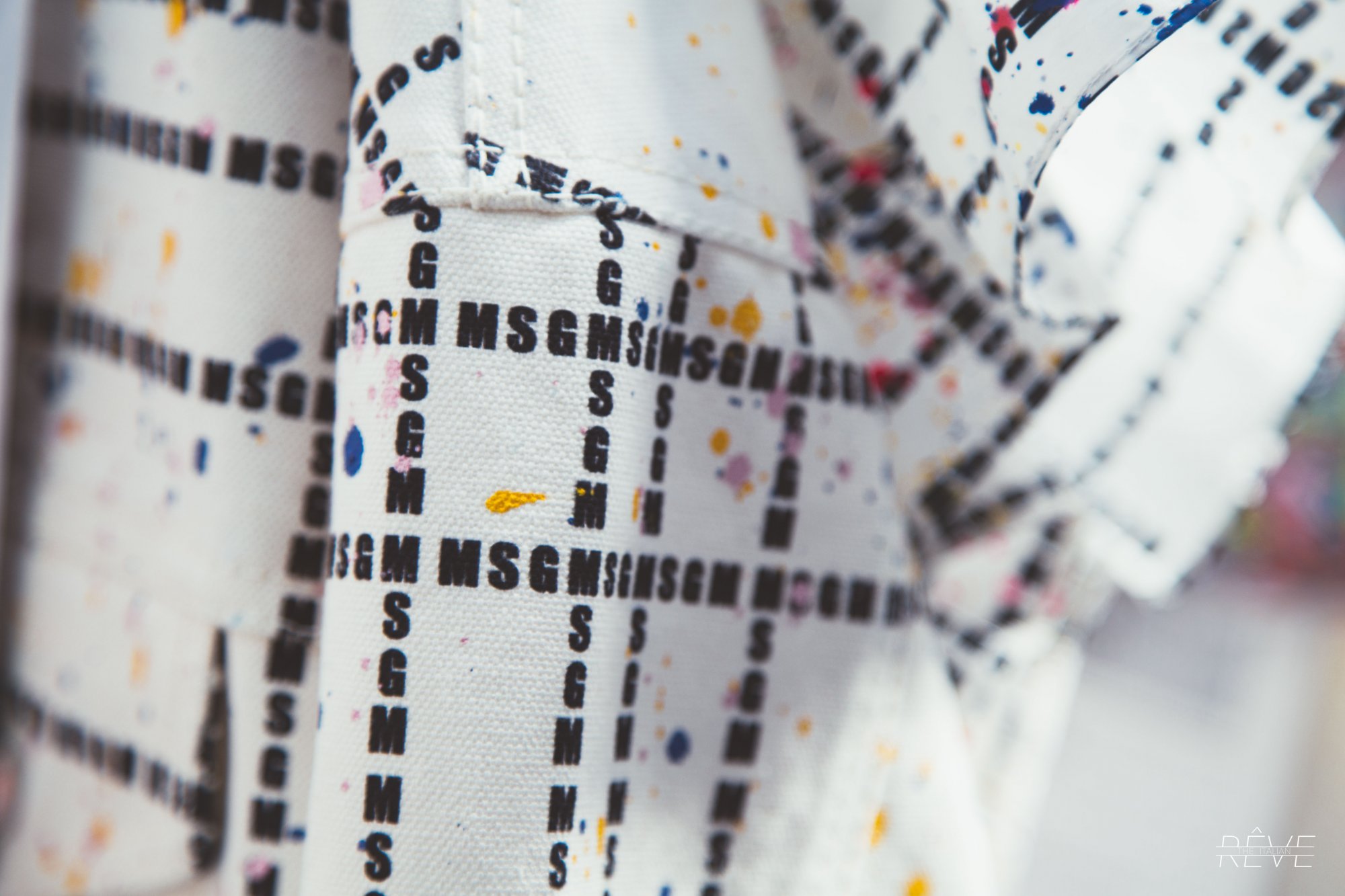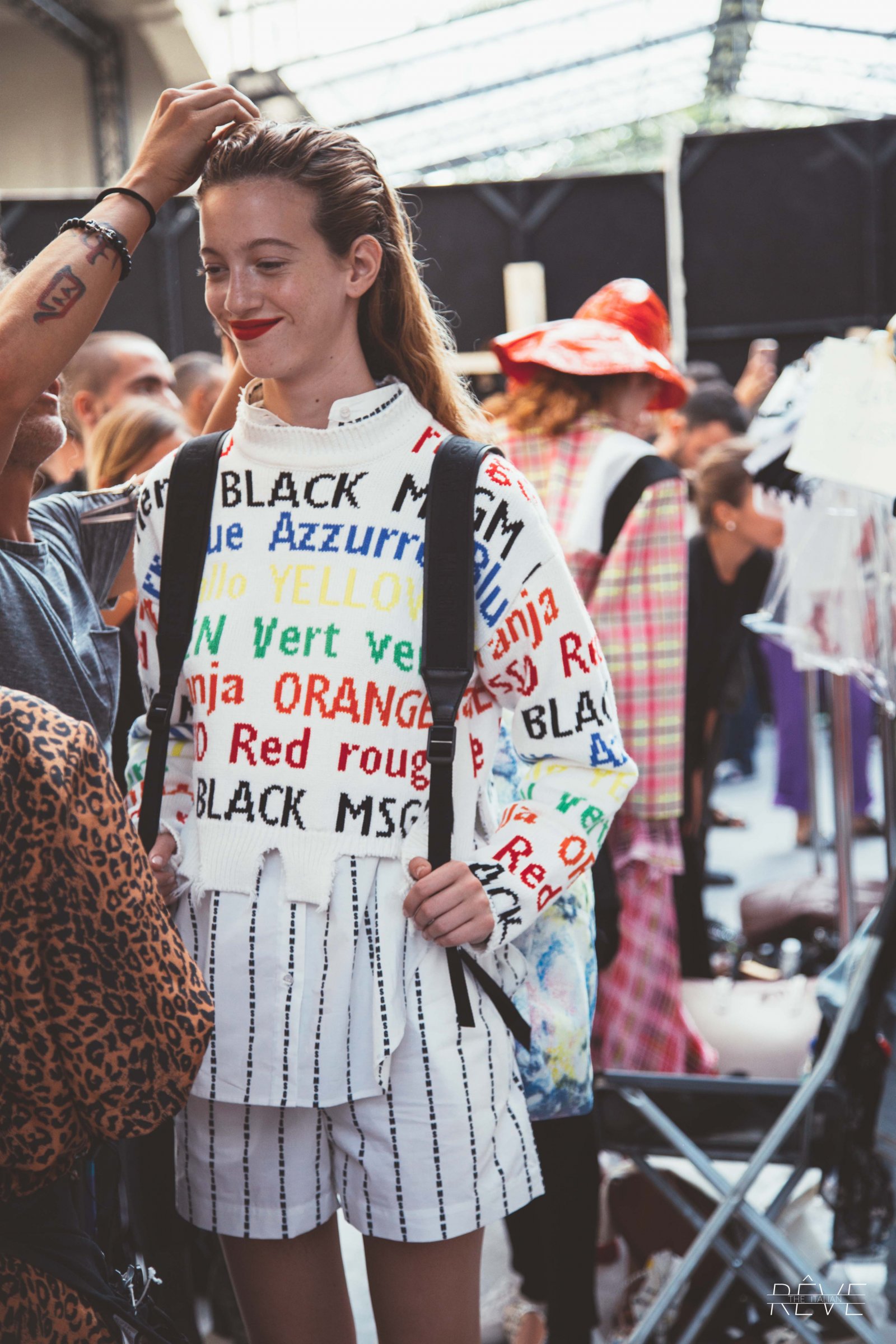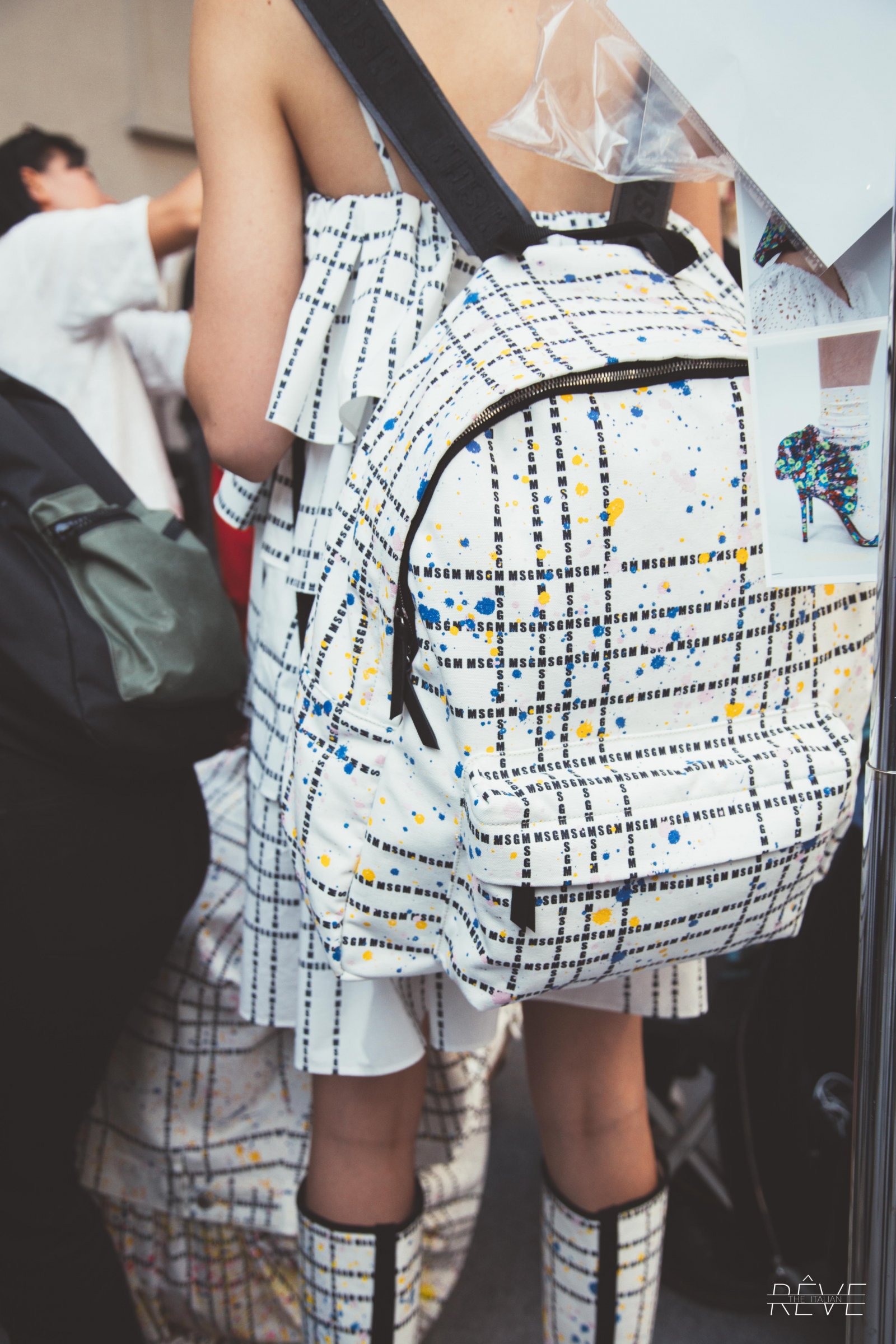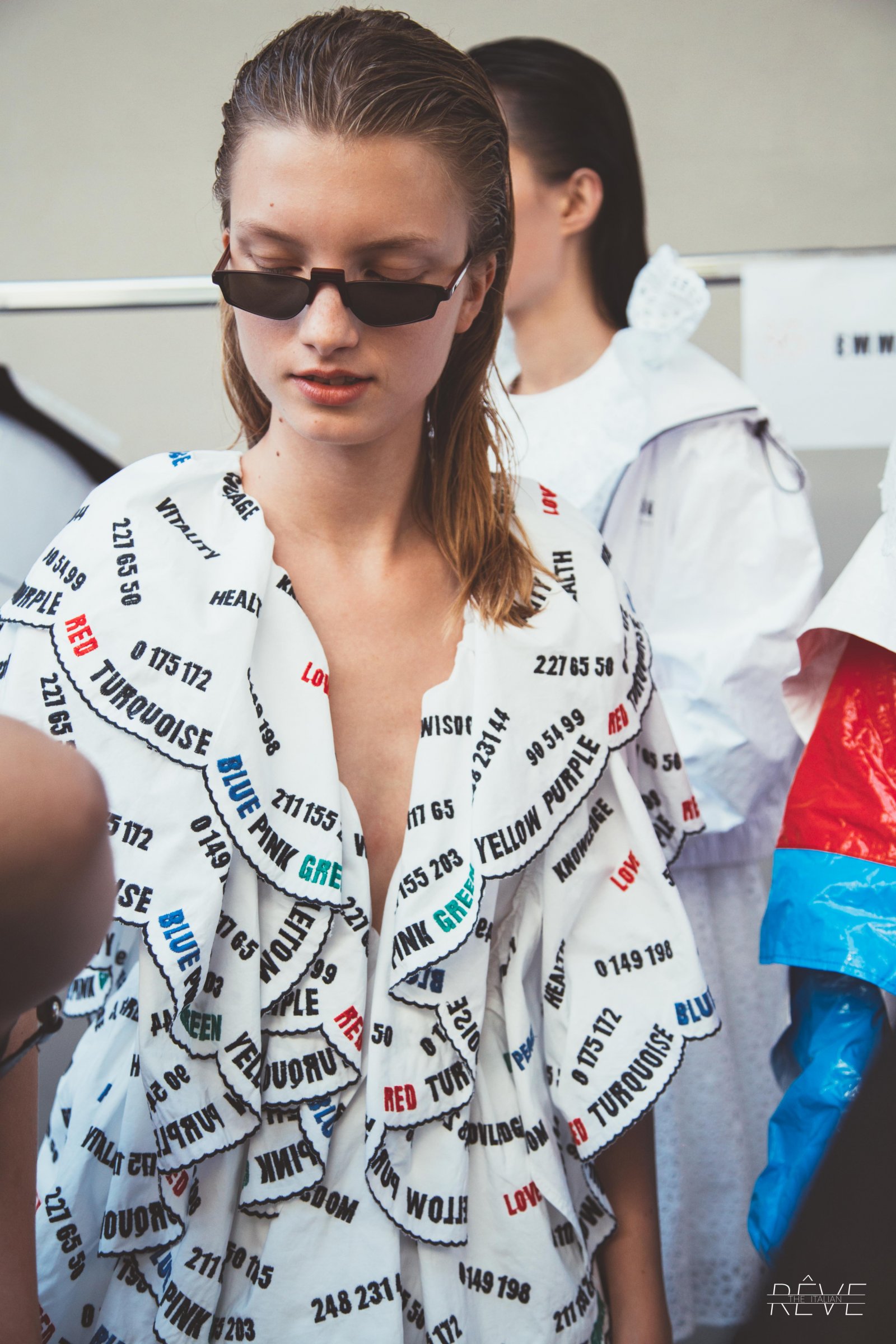 The loose silhouette with large, over and stratified volumes is realized thanks to the smart mix and match of different kind of materials, such as denim, cotton, poplin, tweed, sequins, San Gallo lace, and silk. Mini, midi and maxi lengths roll in a game of shapes and colors representing a contemporary woman trough the urban style.
As per the accessories, the attention is captured by high hand-made depicted boots, ankle straps sandals, tie-dye thighs, maxi nylon handbags and varnish purses, foam caps with fantasy colors, colored backpacks and small lengthened sunglasses.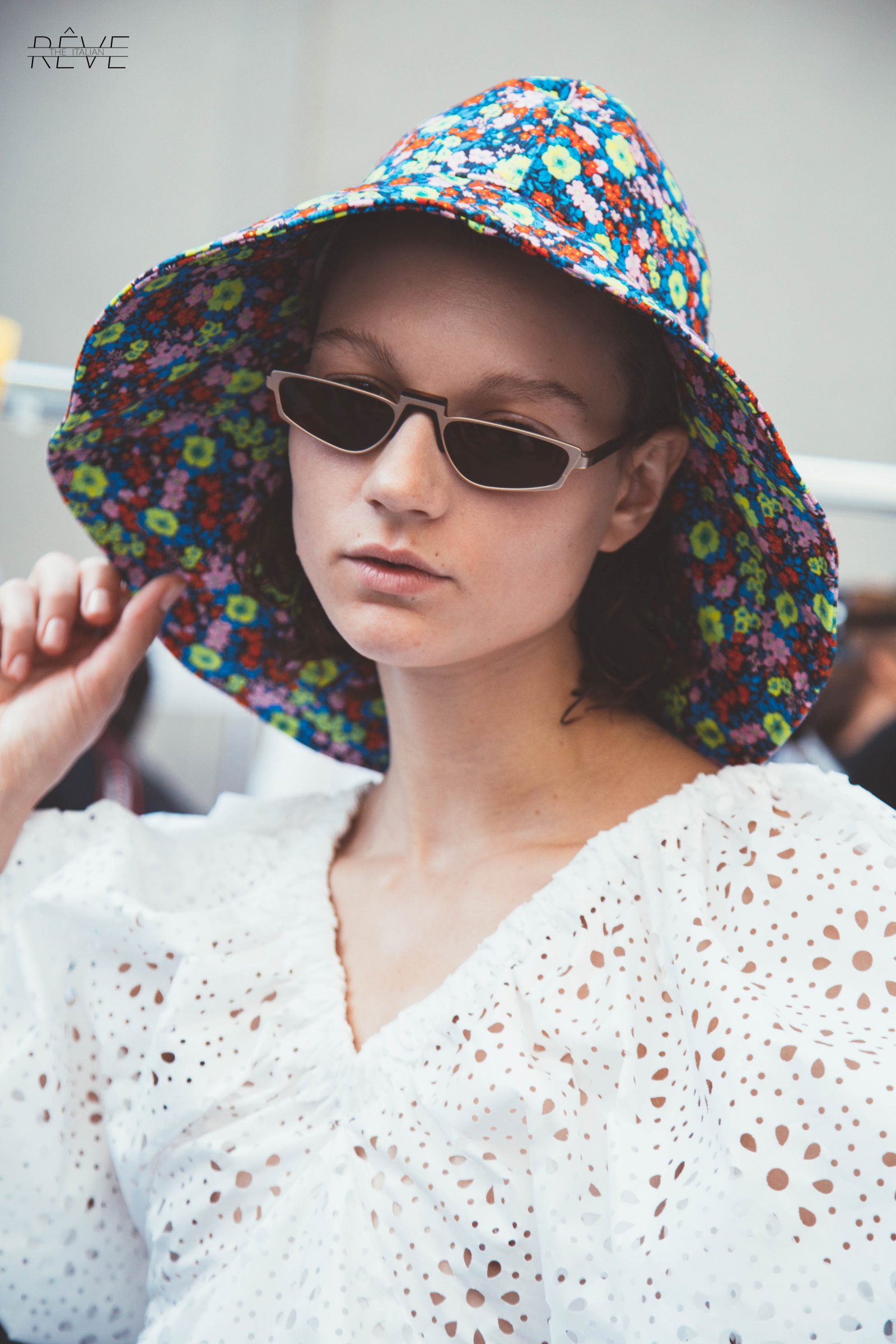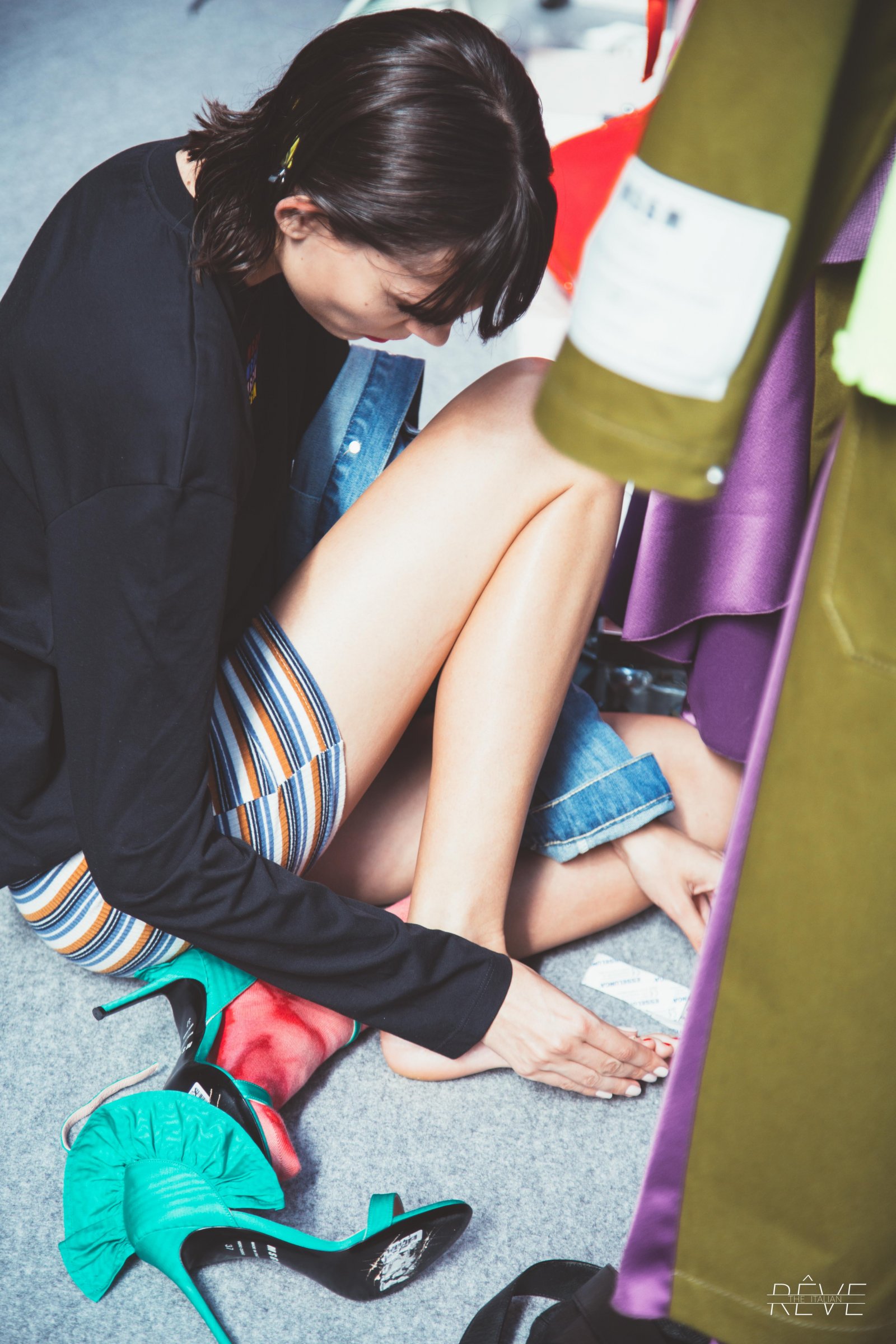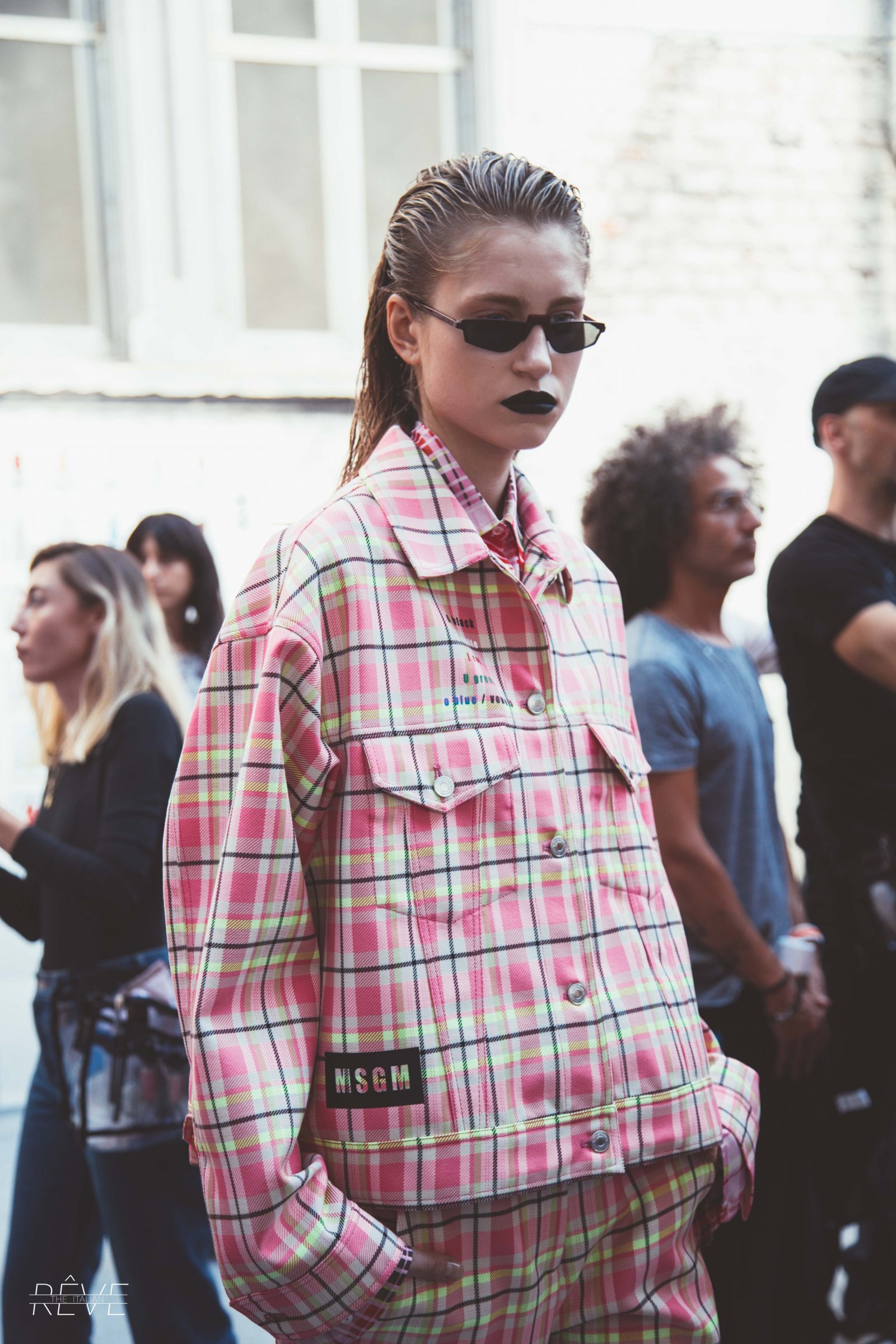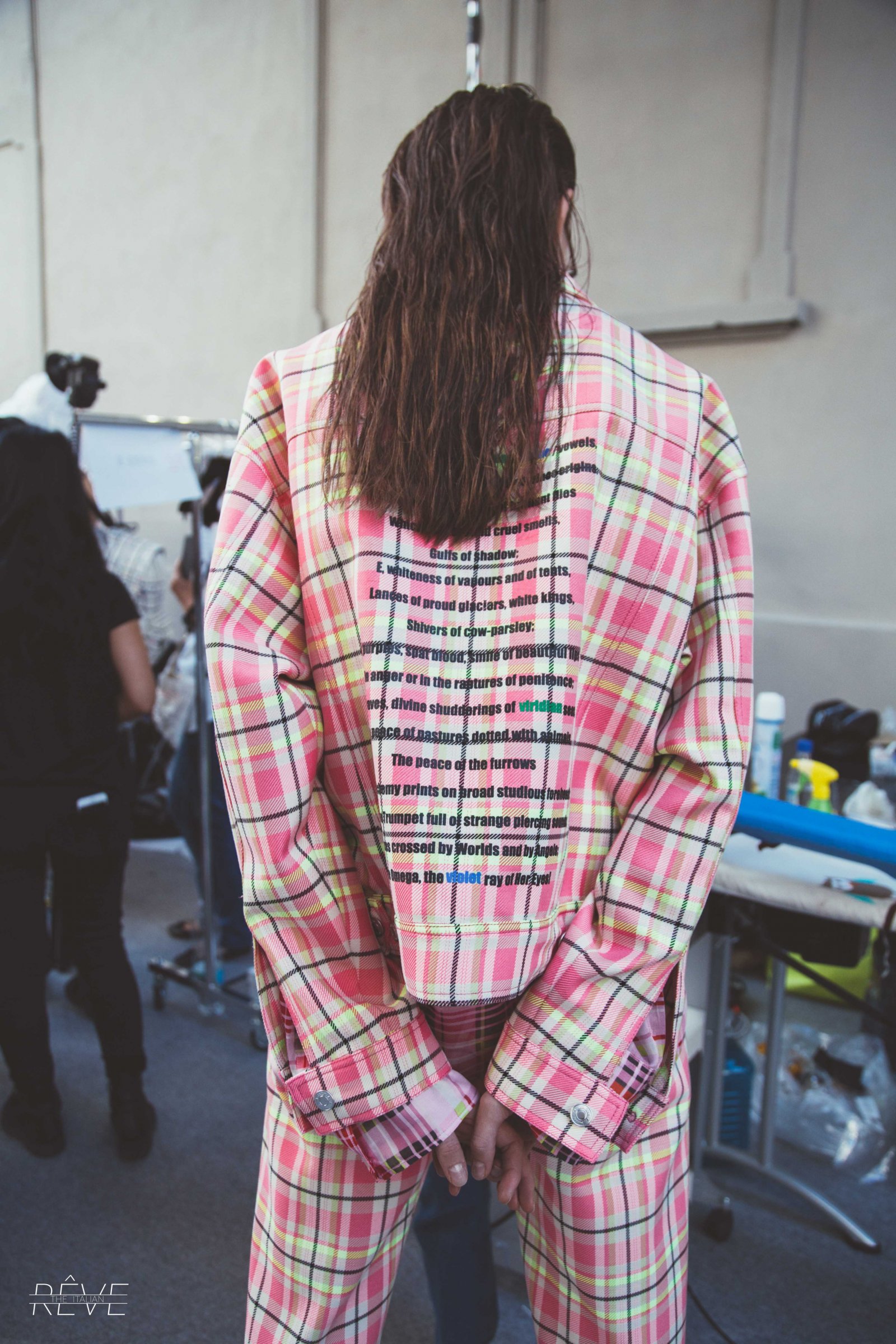 For all these characteristics, this is absolutely an energetic and overwhelming collection, designed around the desire of lightness and colors trough the influence of art and music. Once again, MSGM shows its ability to realize the perfect equilibrium between fantasy and availability.