Dream!
Dream!
Dream!
This is what you read on many of the creations made by Massimo Giorgetti for the S/S19 collection of MSGM. It is a clue about what awaits us during the fashion show, it is an advice that comes from the heart and it is also a scream that strongly echoes in all the designer's works.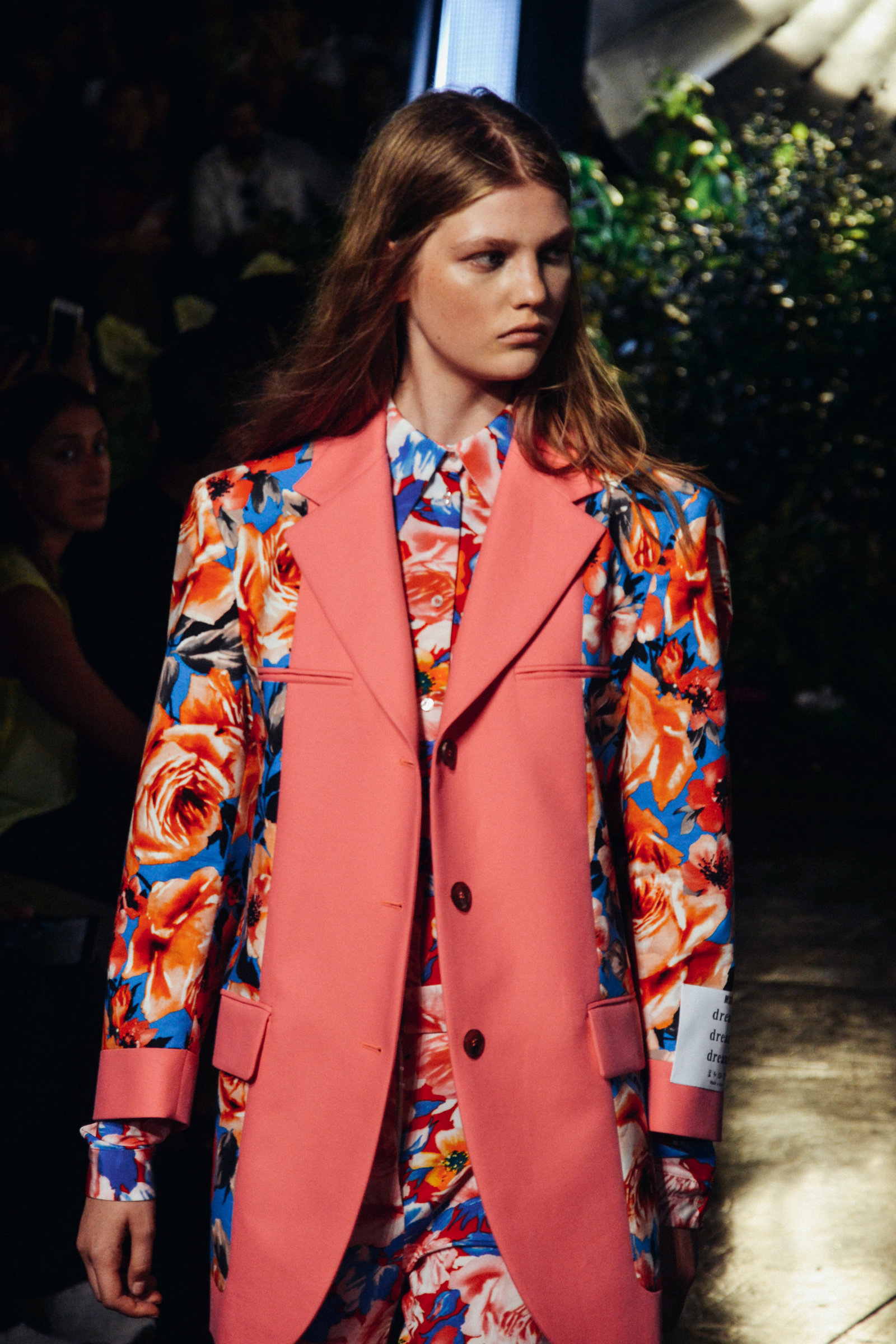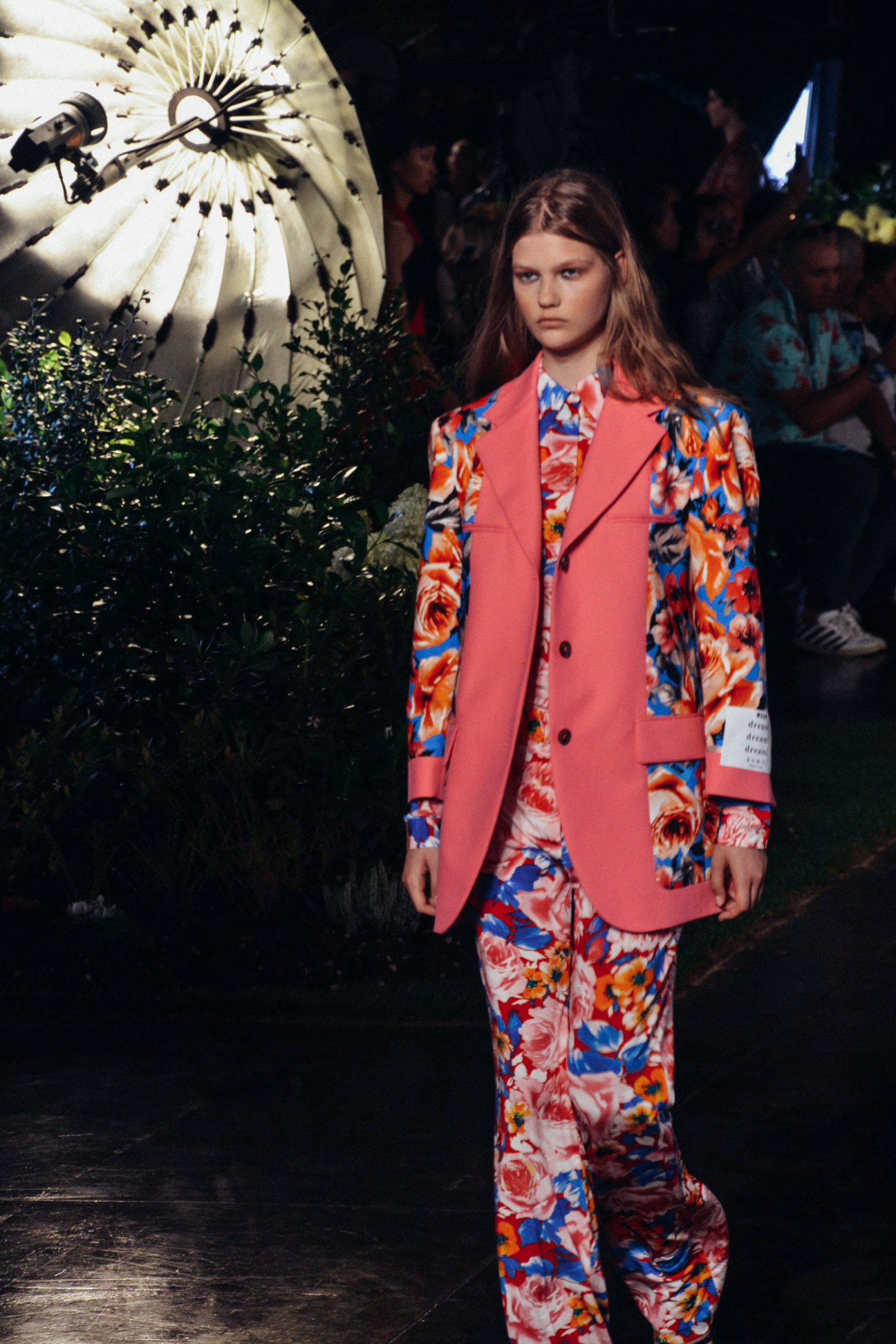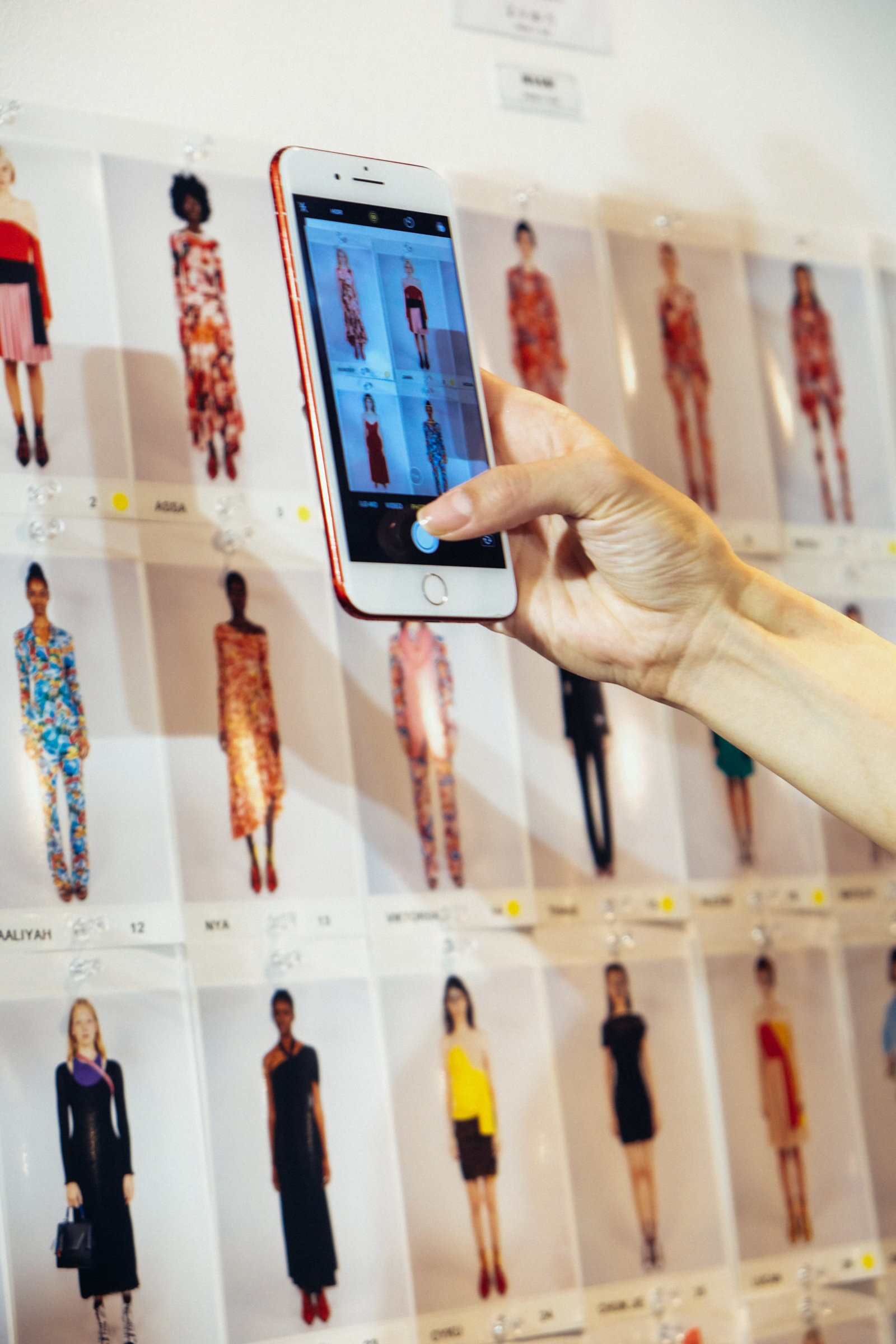 By simply looking at the catwalk, staged in the Spazio Antologico of Milan, we can immediately understand that something very particular is expecting us: the location, extremely industrial with its steel stairs and its stone walls, is organized in small flowerbeds of grass, around which the models walk as if they are walking on a square, even crossing each other sometimes in a swirl of sustained movements. The only decorative elements are the white flower bushes and the photographic lights that fill the space without being invasive, leaving the stage to the clothes and all their details.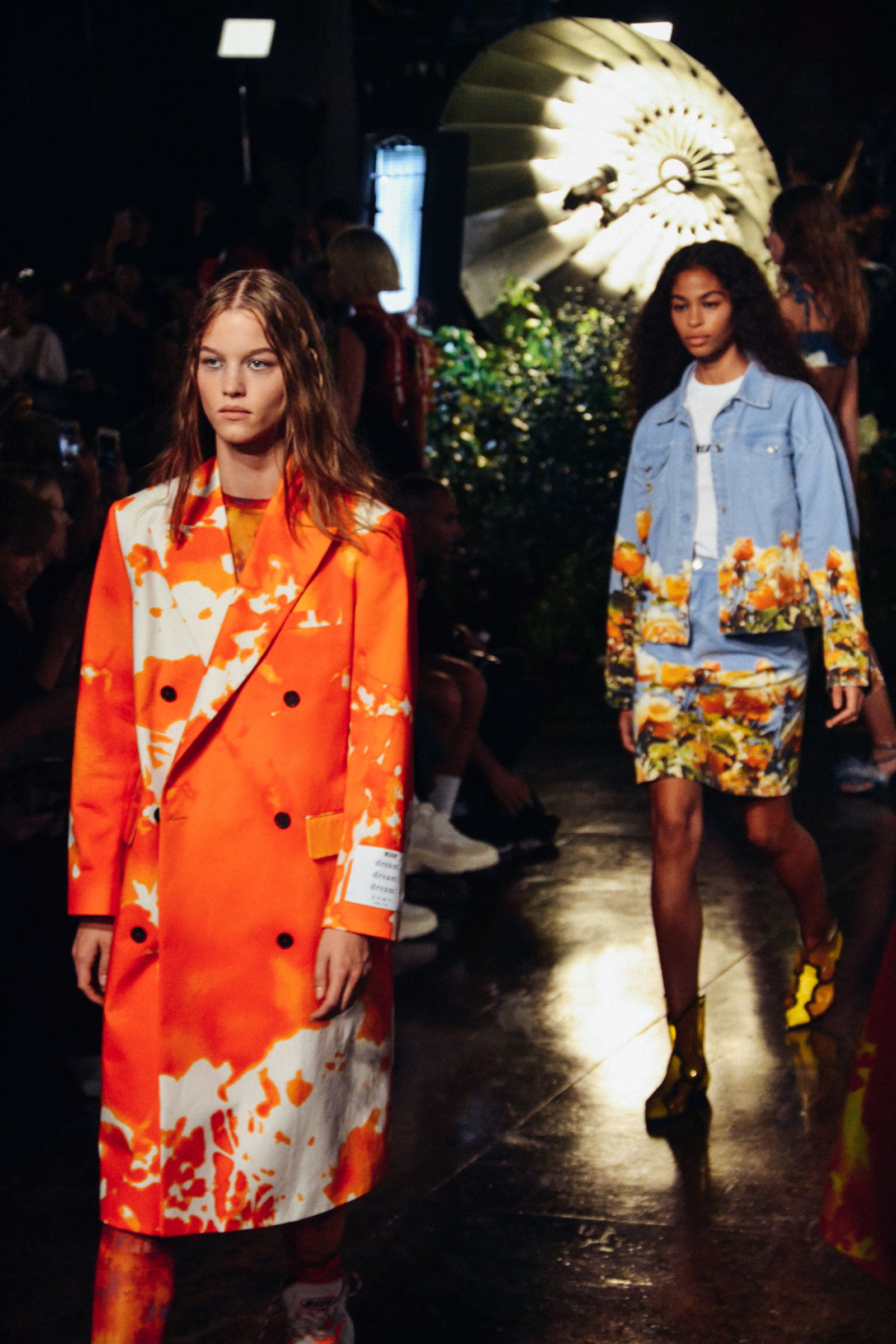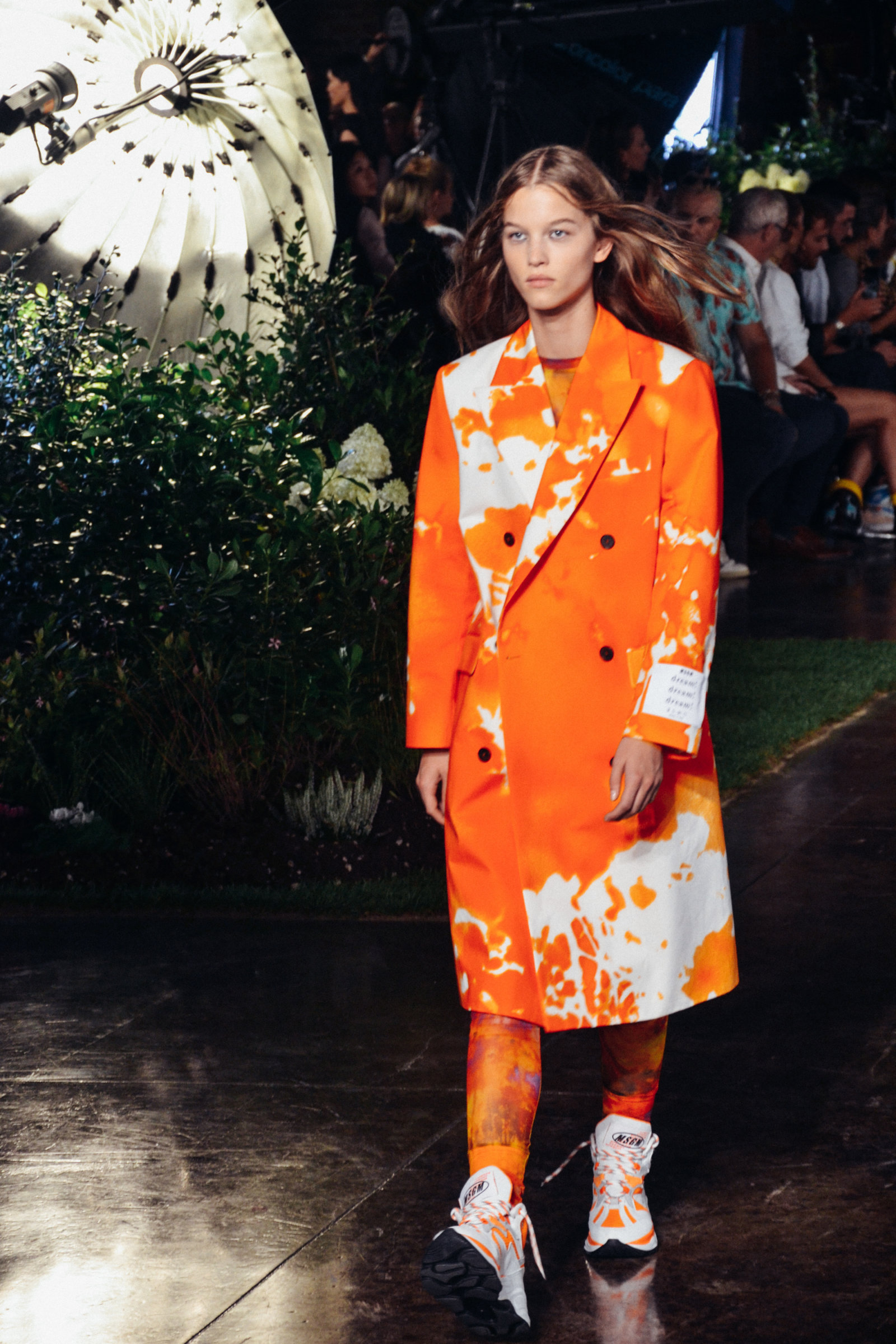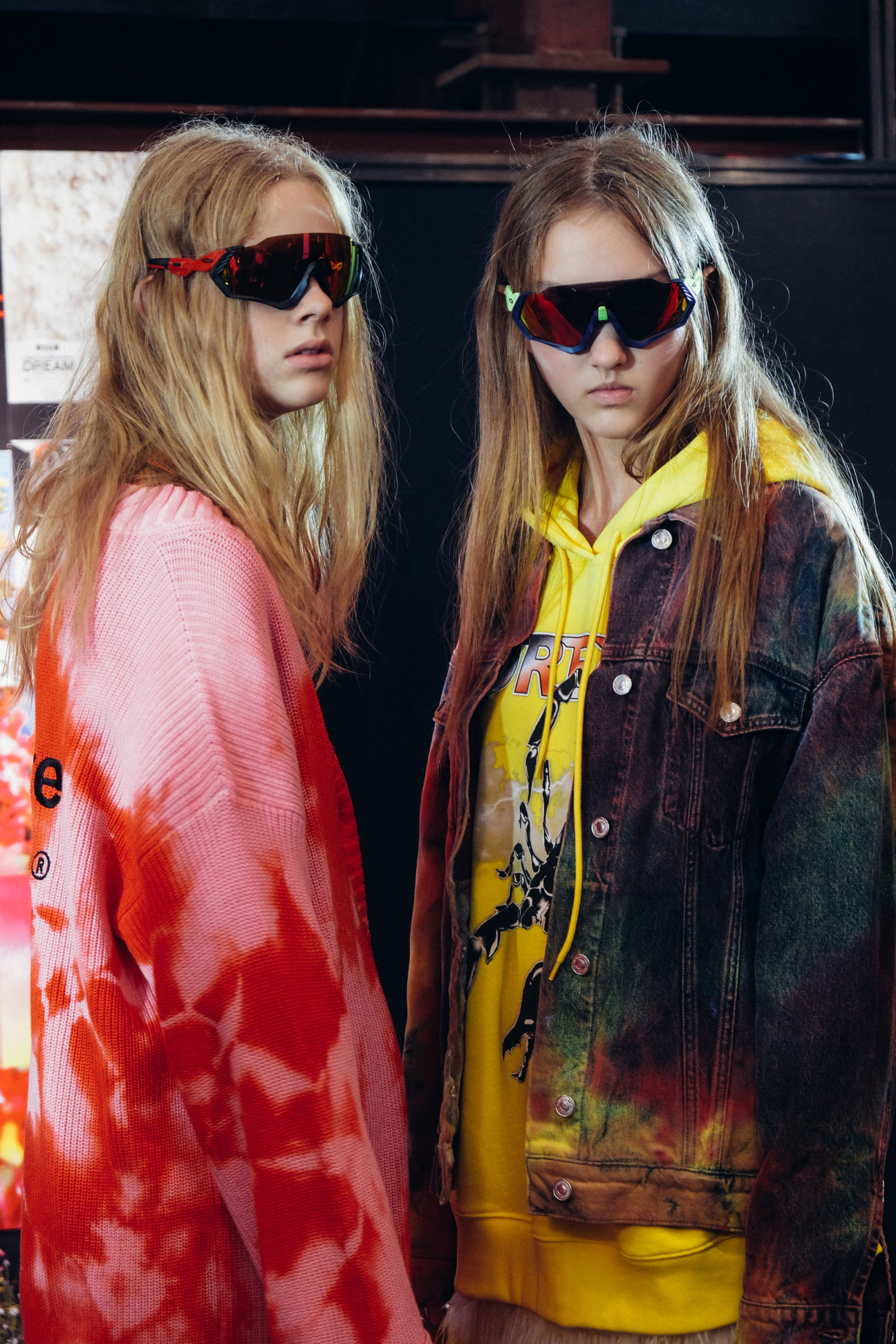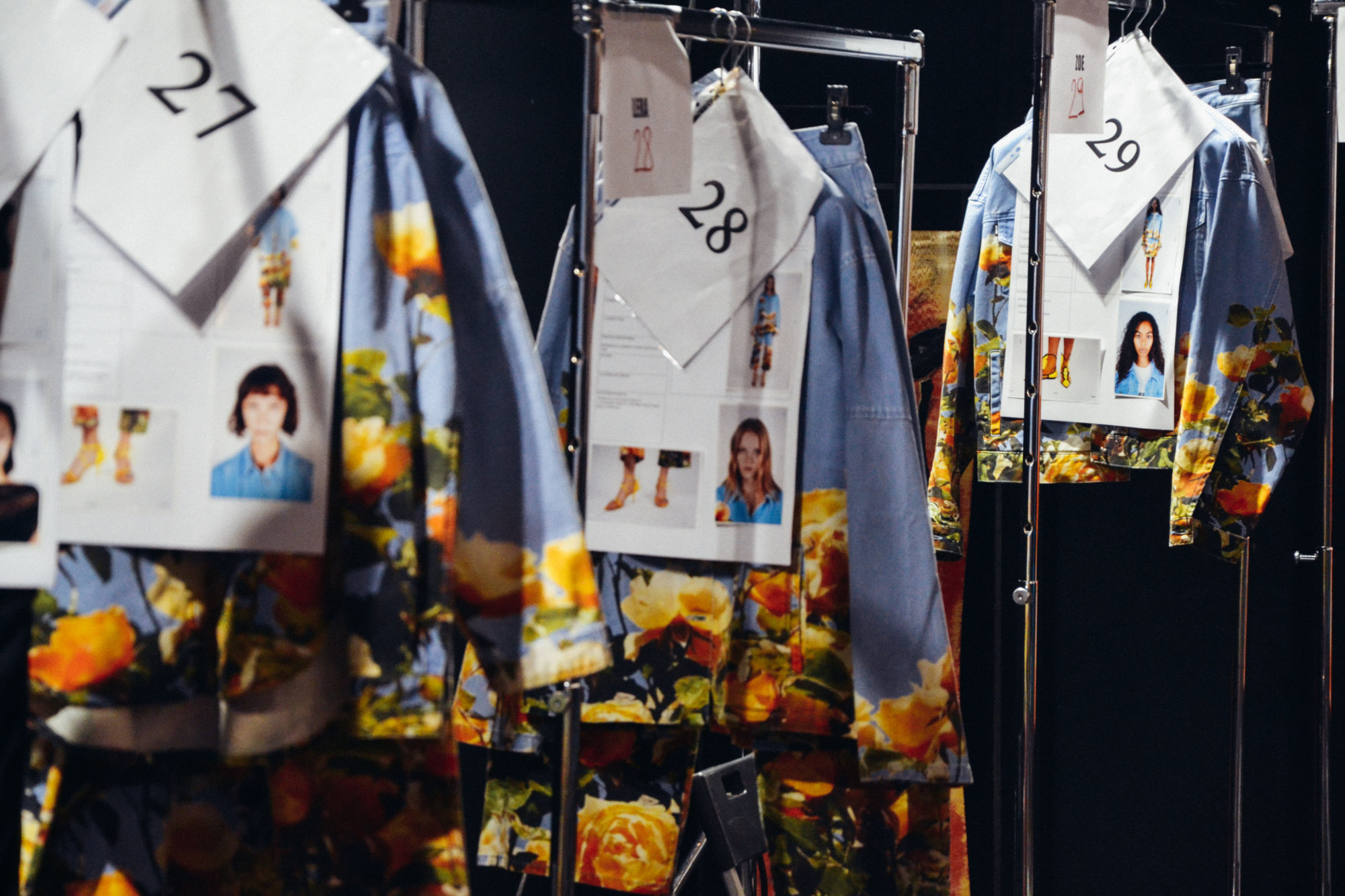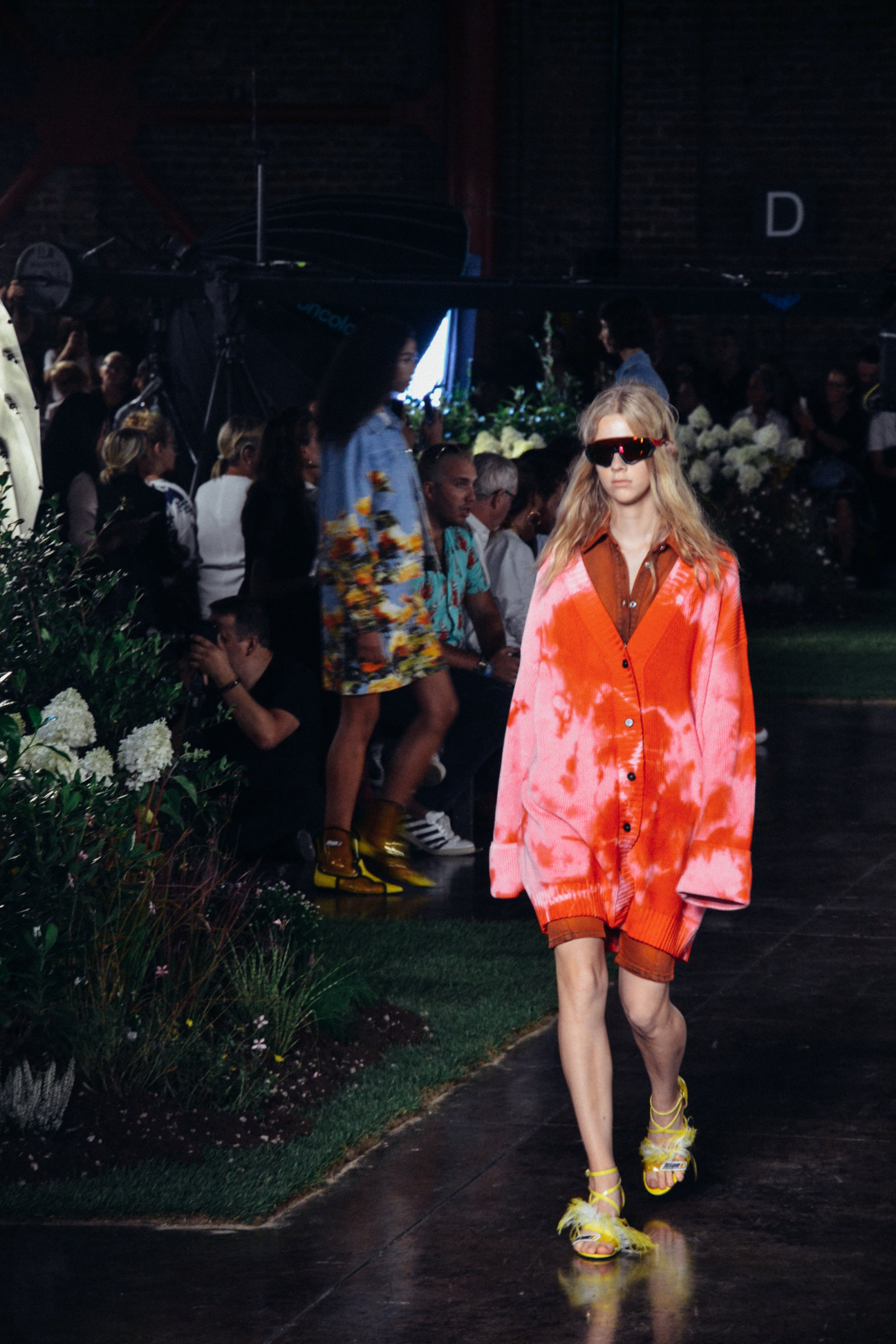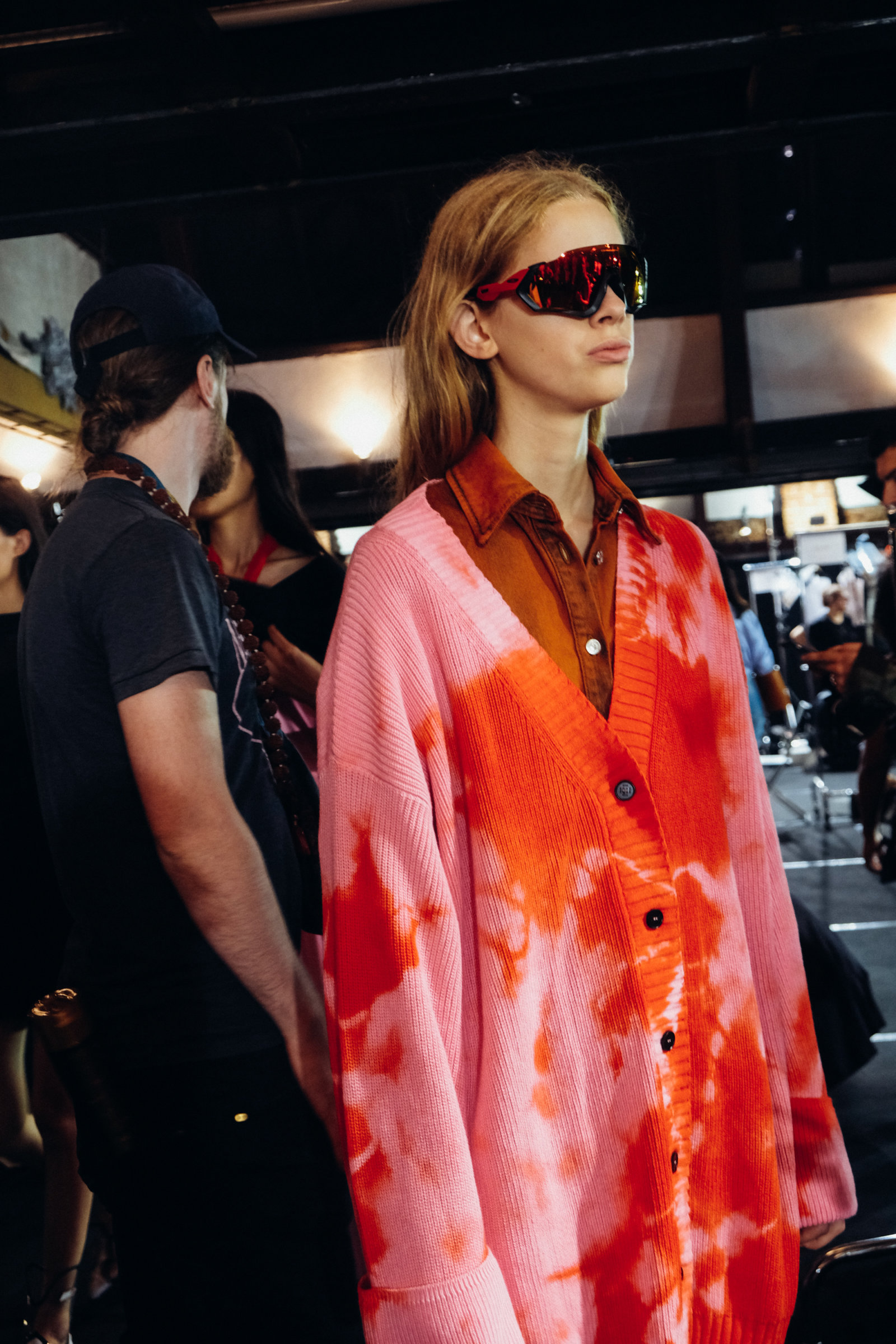 The clothes, like silent messengers, lead us to a new dimension and guide us in this dreamlike journey imagined by Massimo Giorgetti, who invites us to dream together, to dream always, to dream despite everything. As if that was not enough, the soundtrack chosen for the fashion show emphasized the "Alienated" environment, marked by "Dream on" by Depeche Mode and "Creep" by Radiohead, both revisited by a symphony orchestra.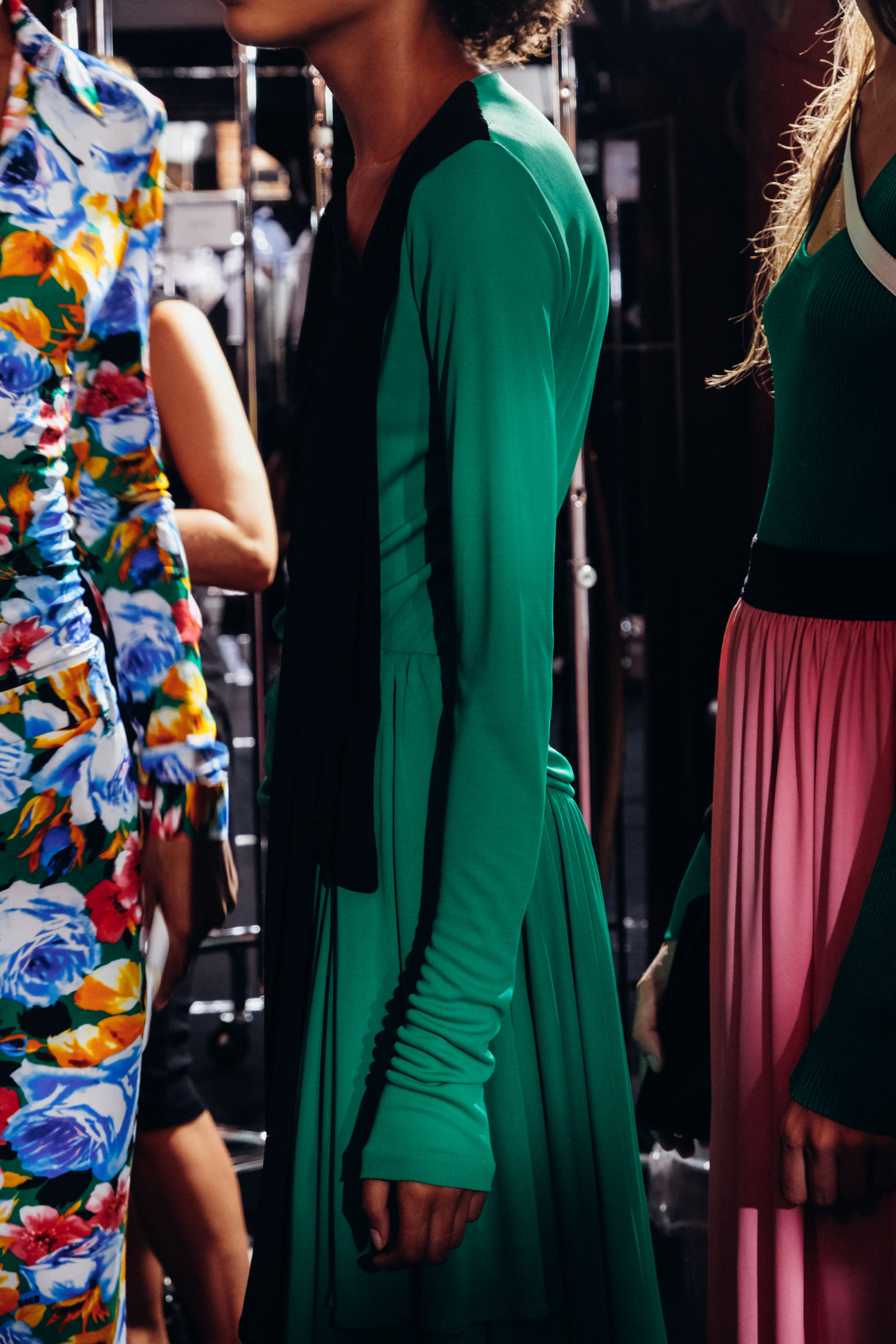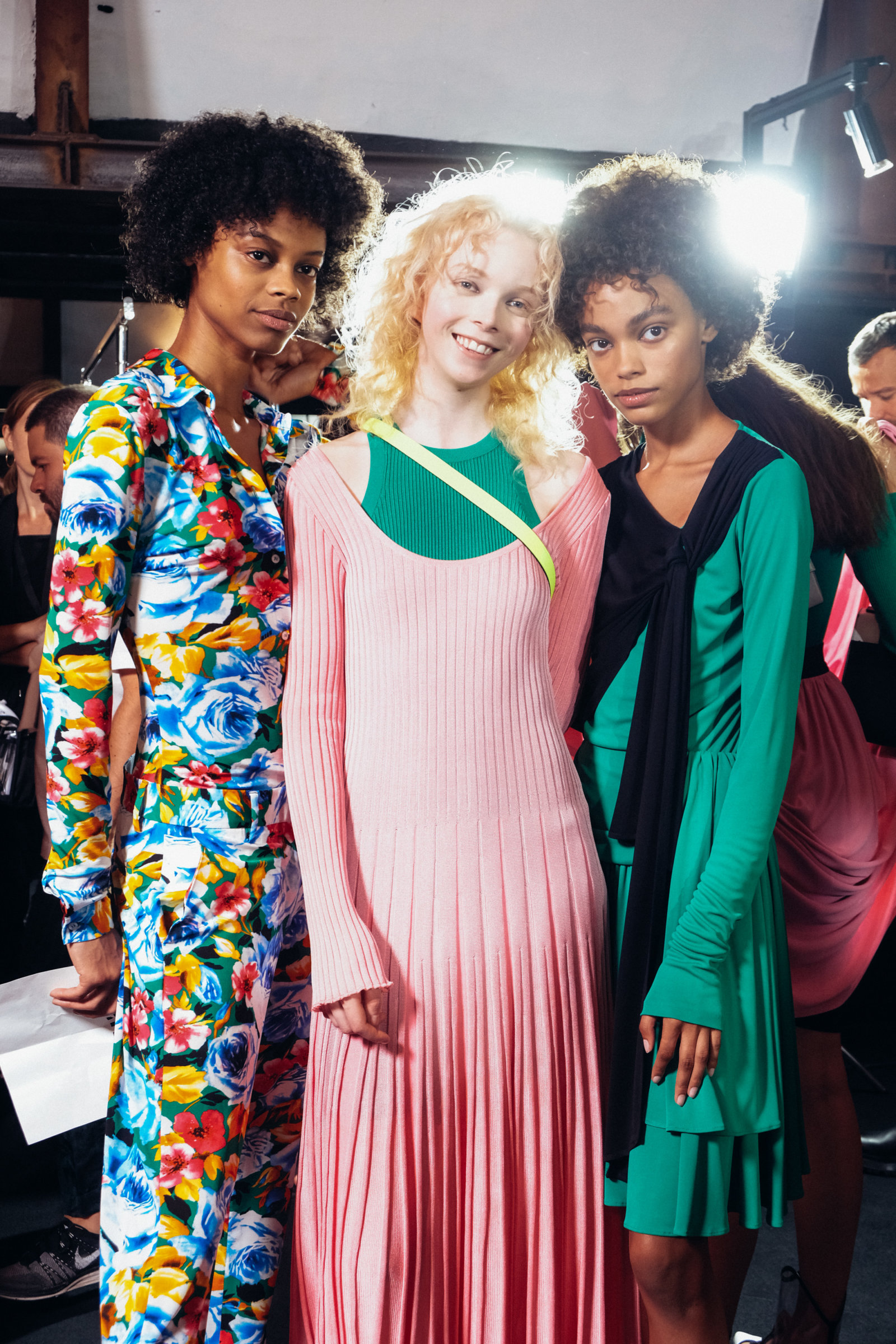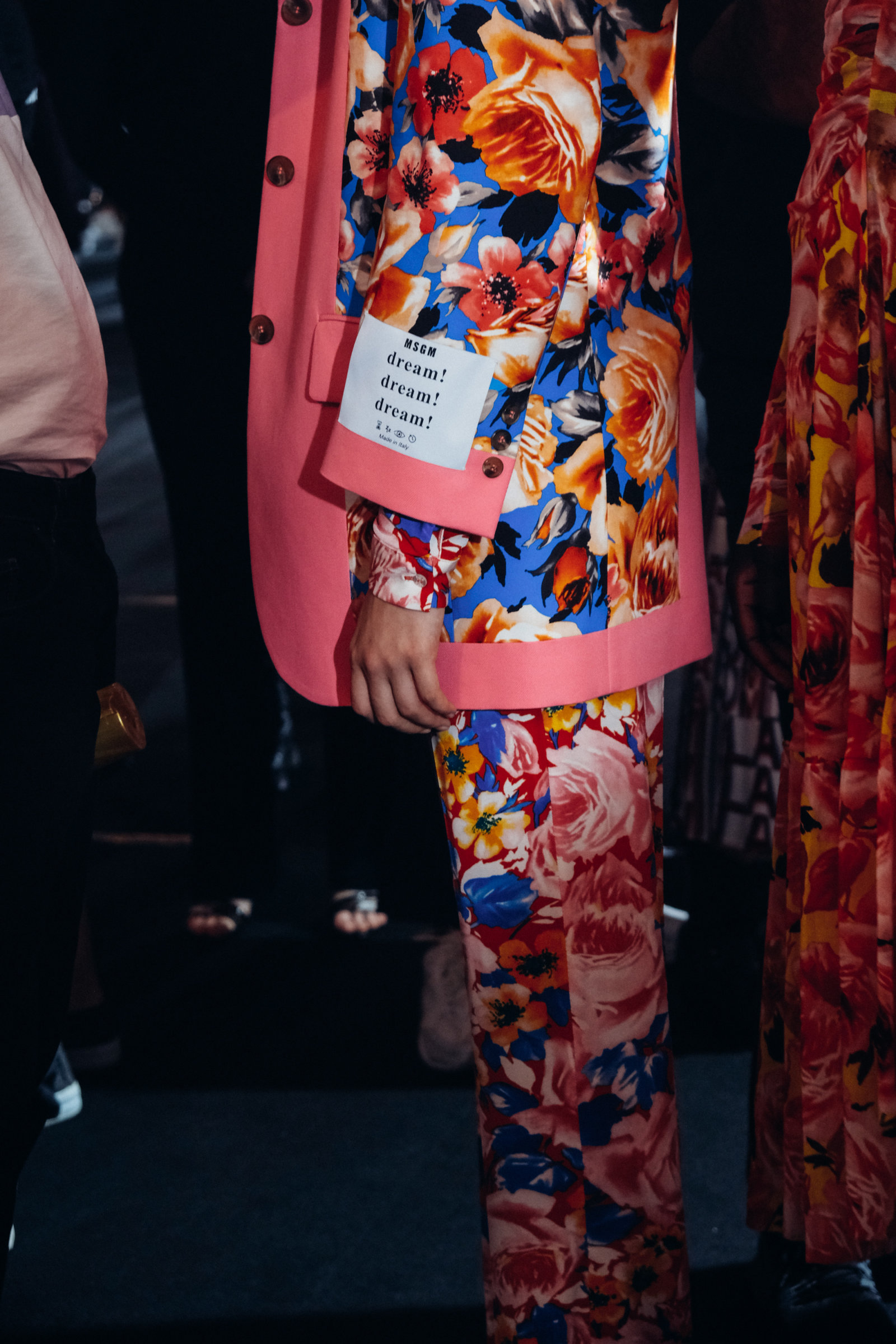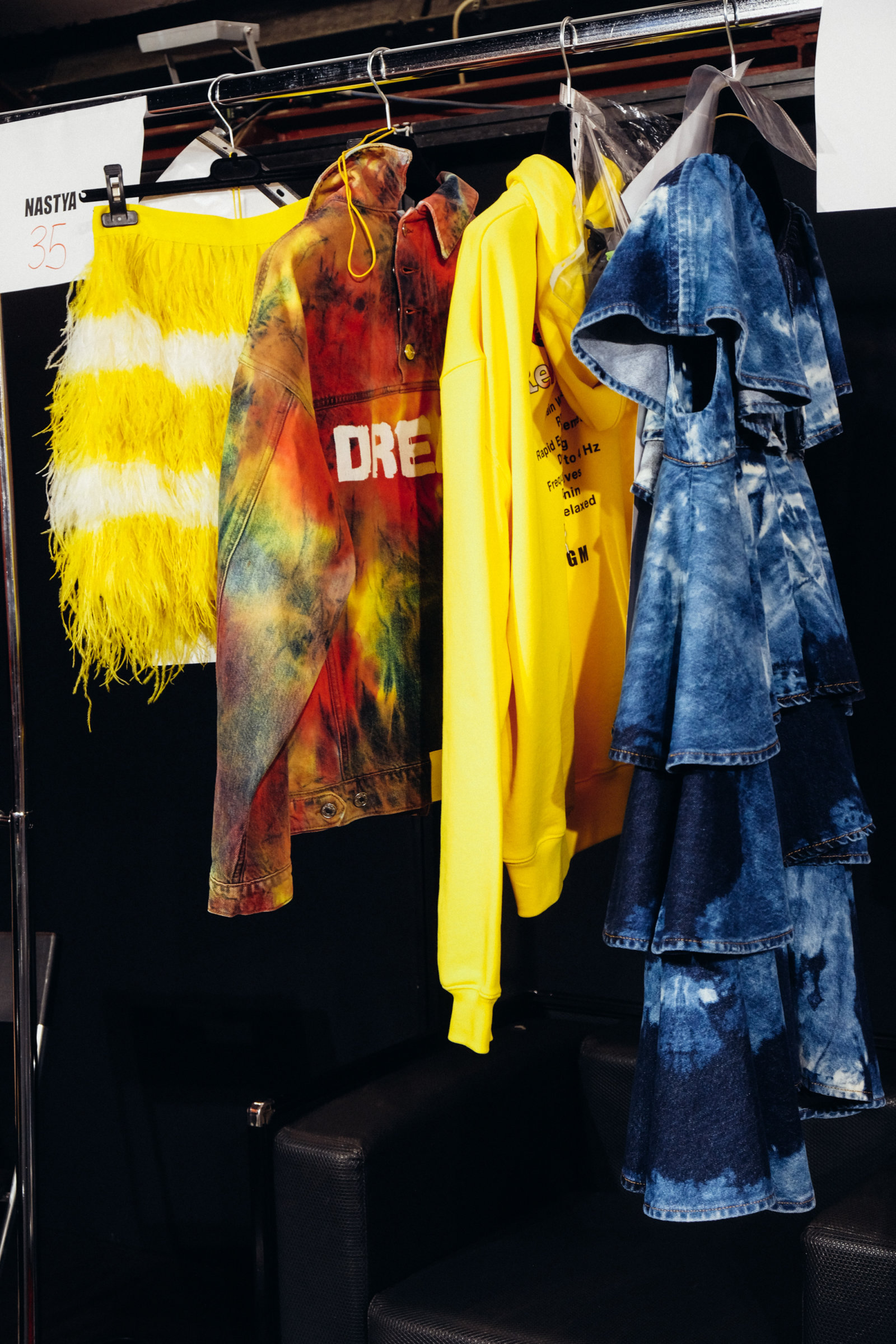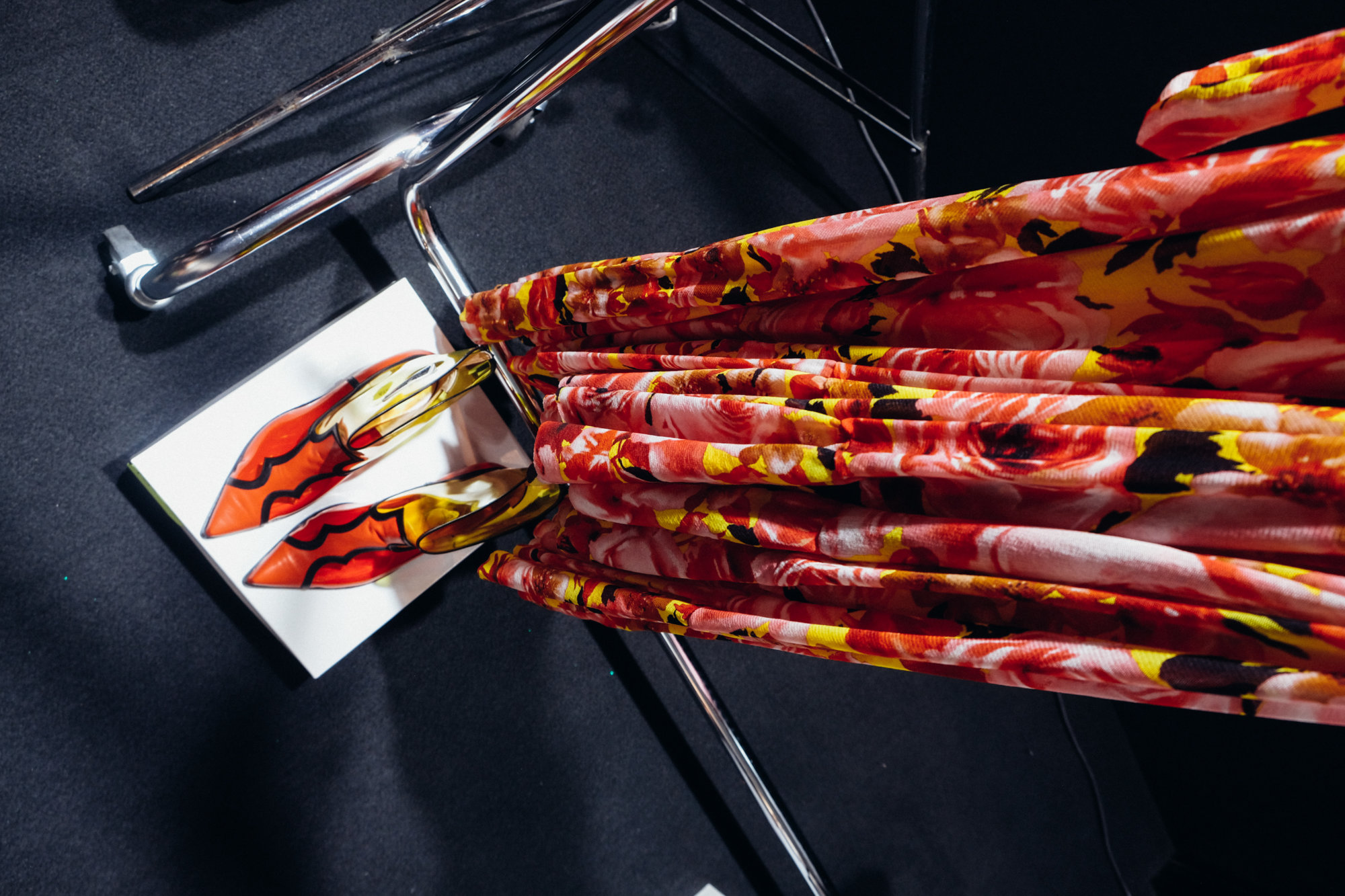 Less sweatshirts, more dress, less casual and more romance for MSGM, which for the next summer invites everybody to "dream together," starting from the idea of a fantastic vision that we find at the base of the fluid clothes in jersey floral prints, the jackets and trousers with colorful prints, the adherent forms of trousers and the broad skirts, the denim looks and the chiffon dresses, as well as the knitted garments, especially the pleated ones.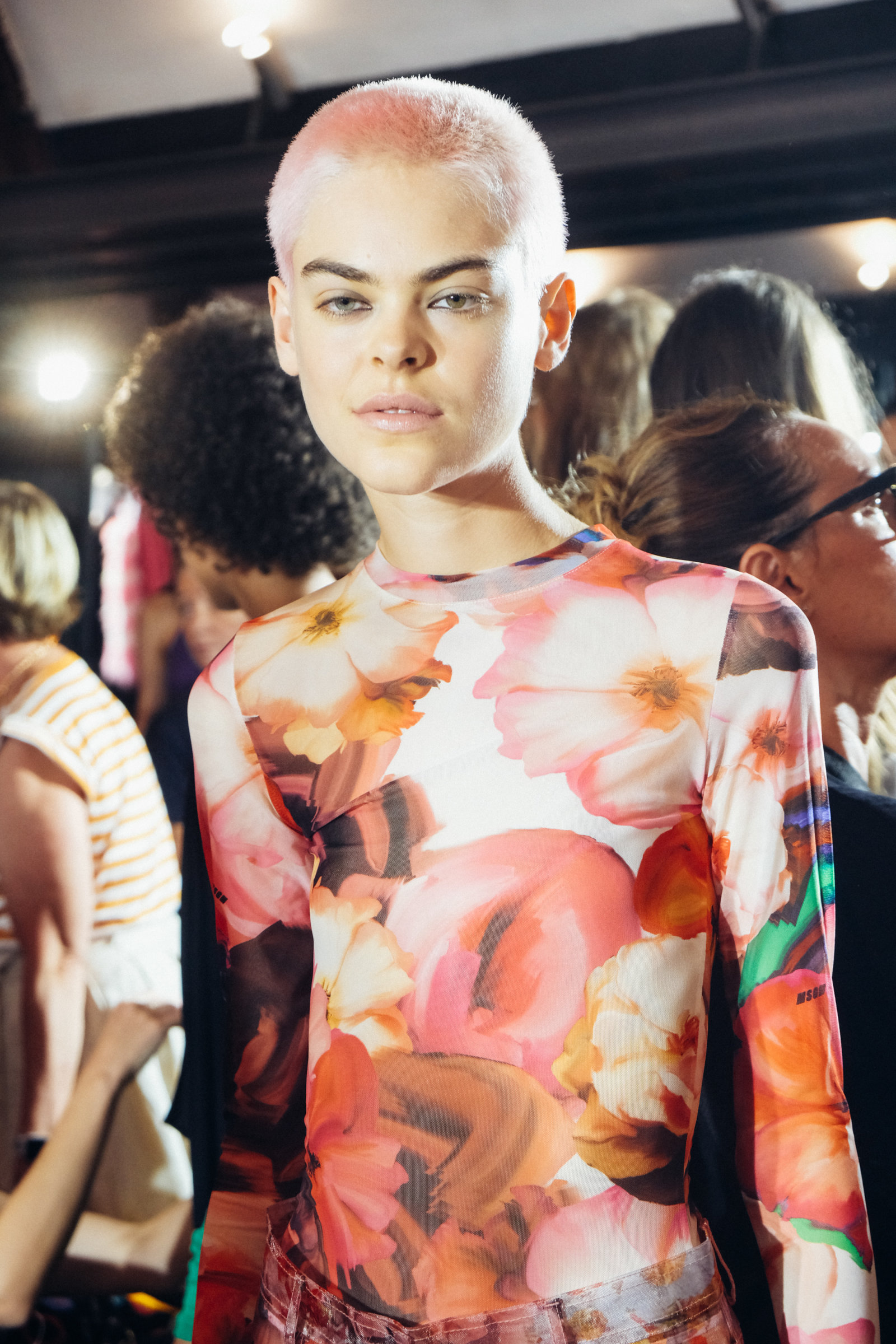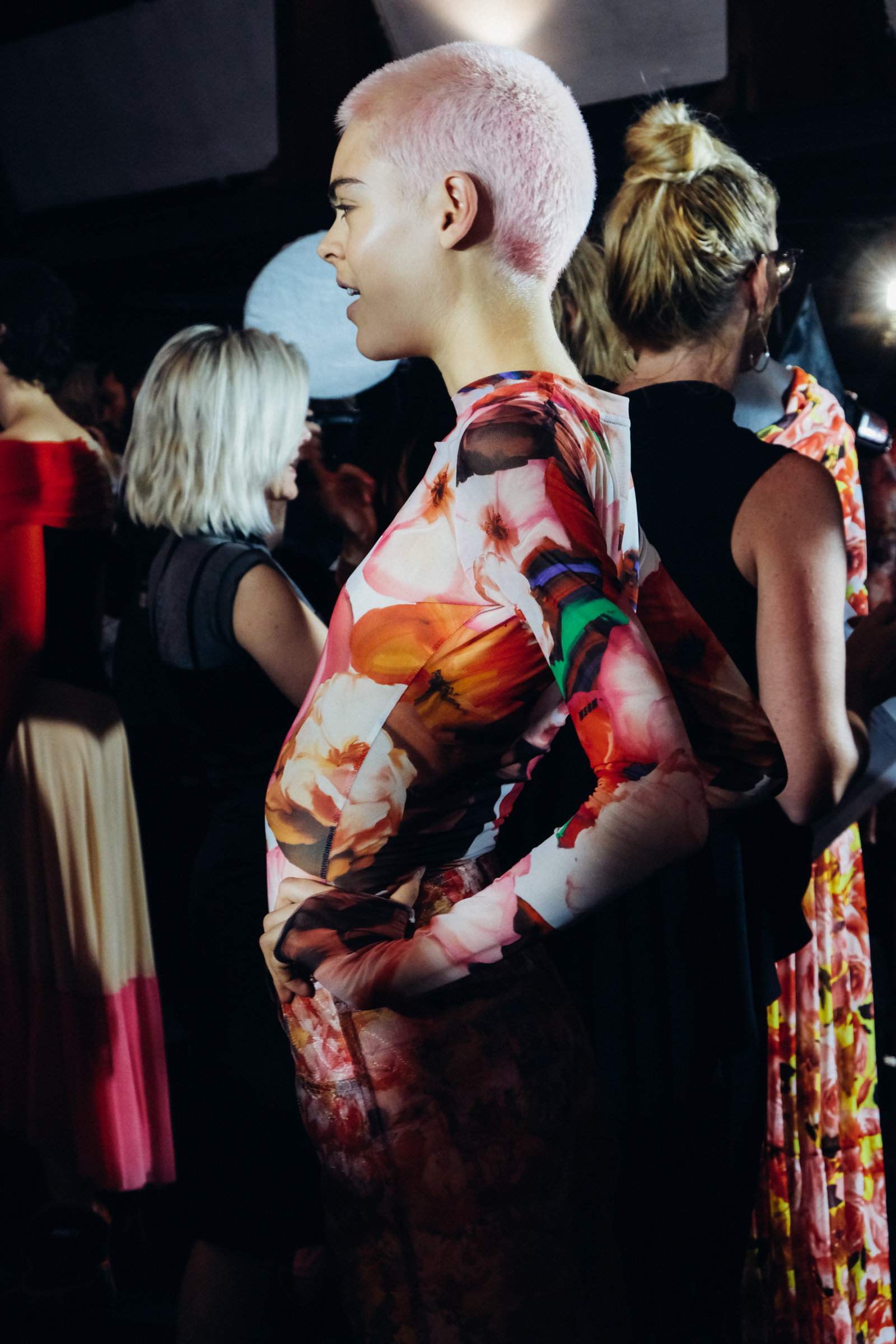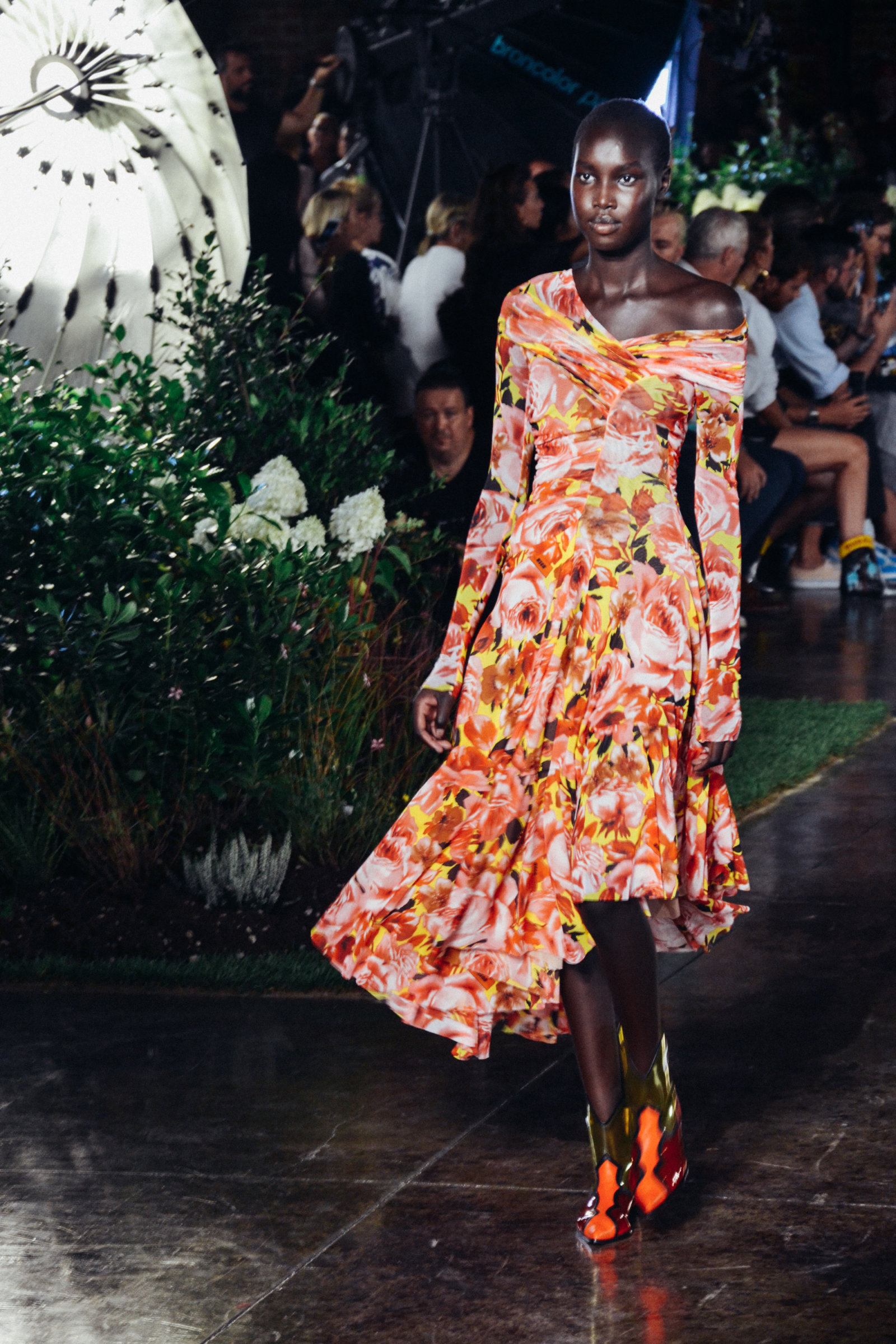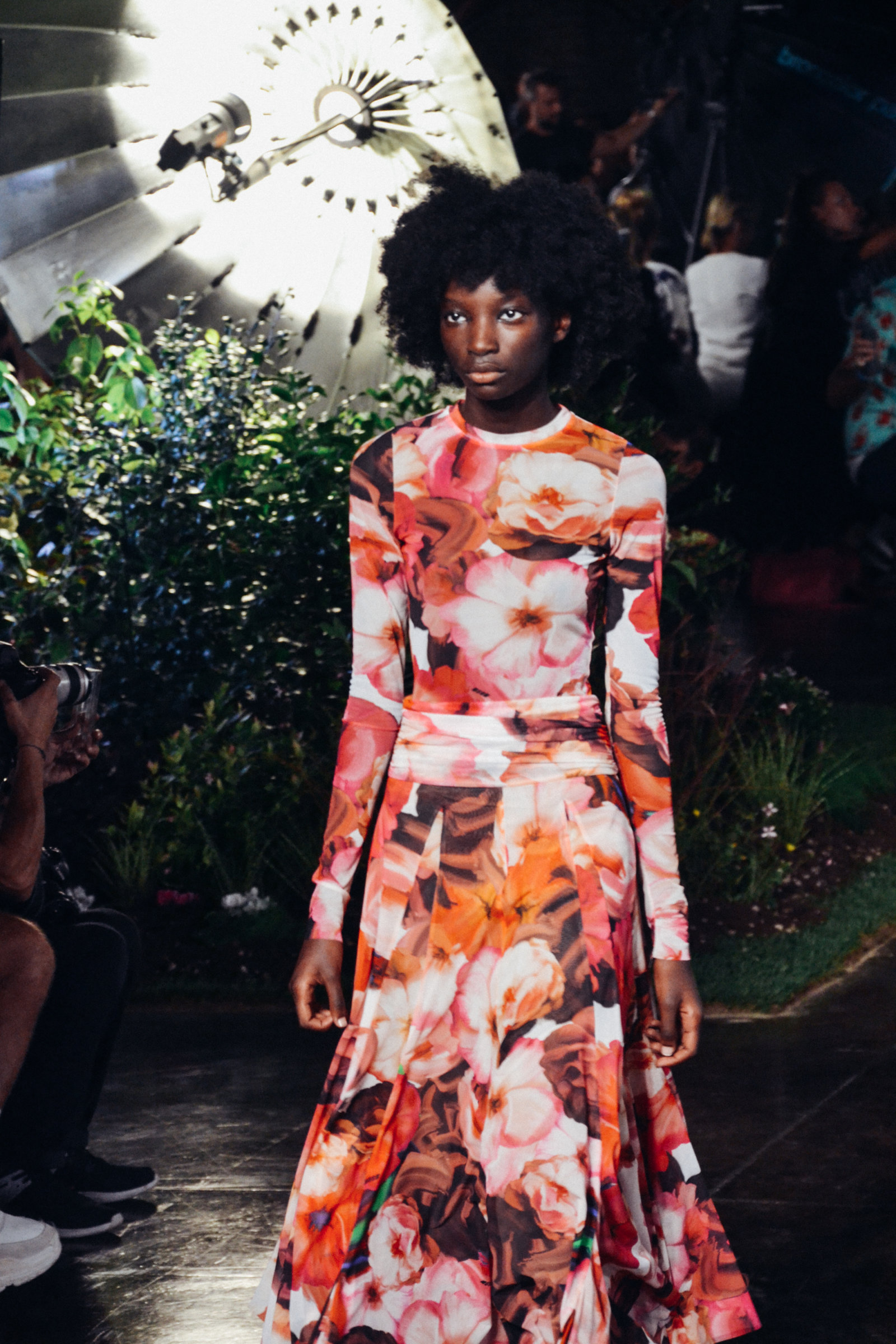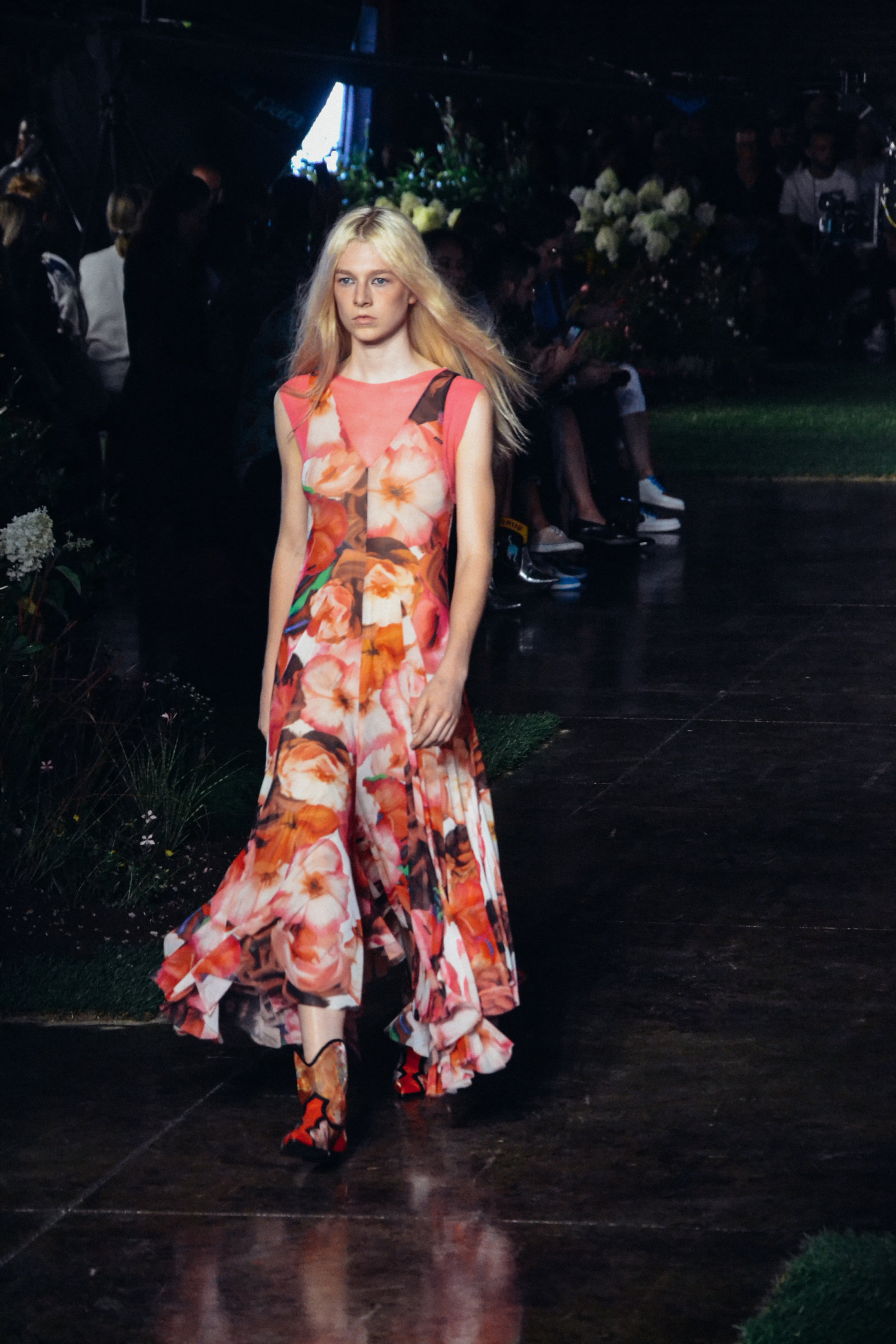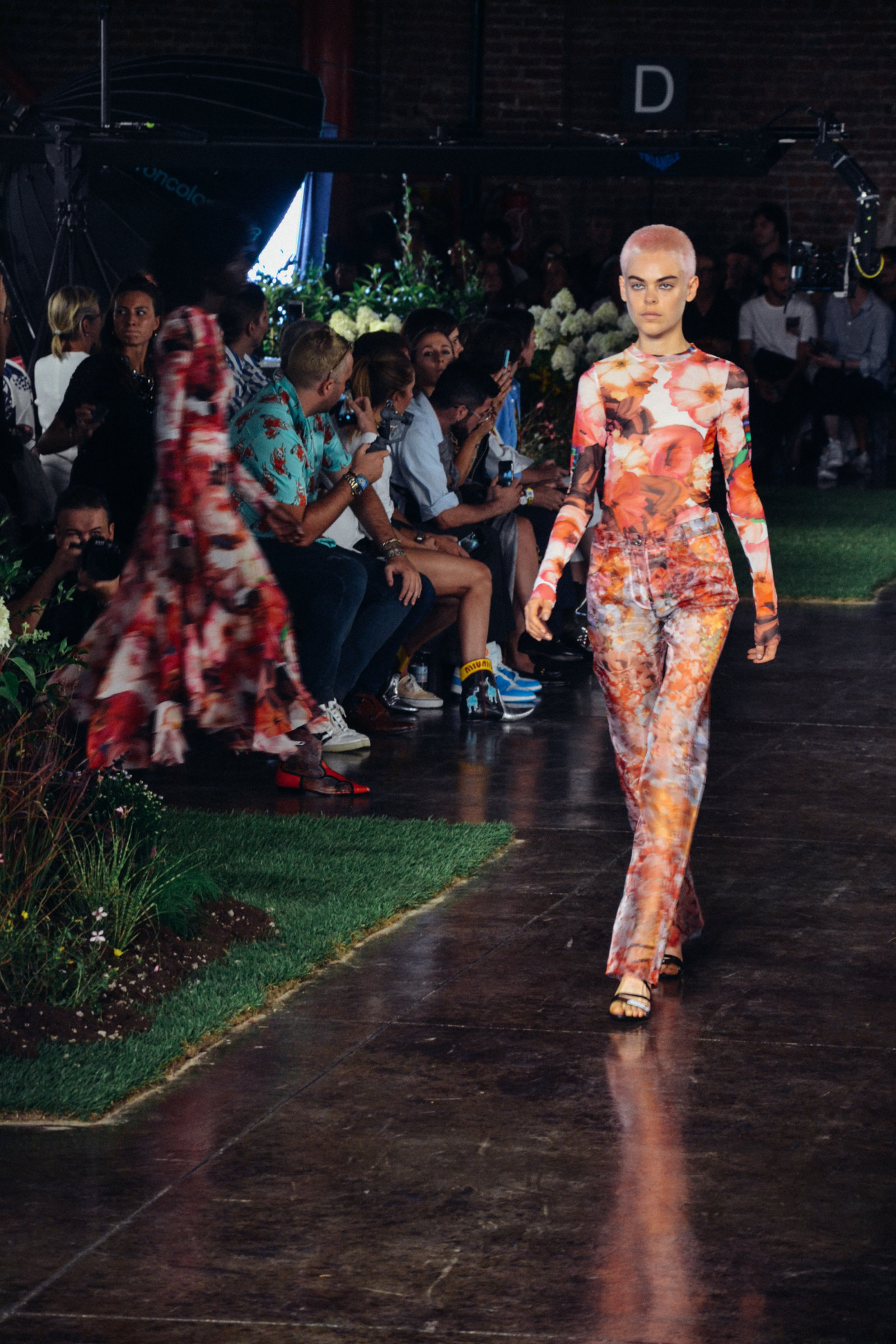 And yet, colorful plumages, tie-dye effects, flowers, total black lines in contrast to bright colors such as red, pink, green and yellow, and monochrome outfits alternated with others in multicolored prints, contribute to give life, or better reality, to an original and spectacular result. As for footwear, we find Texan PVC ankle boots, sandals with the MSGM logo, more feathered details, ruffles, flounces, bows and a total minimalism of accessories that allows us to totally focus on the outfits.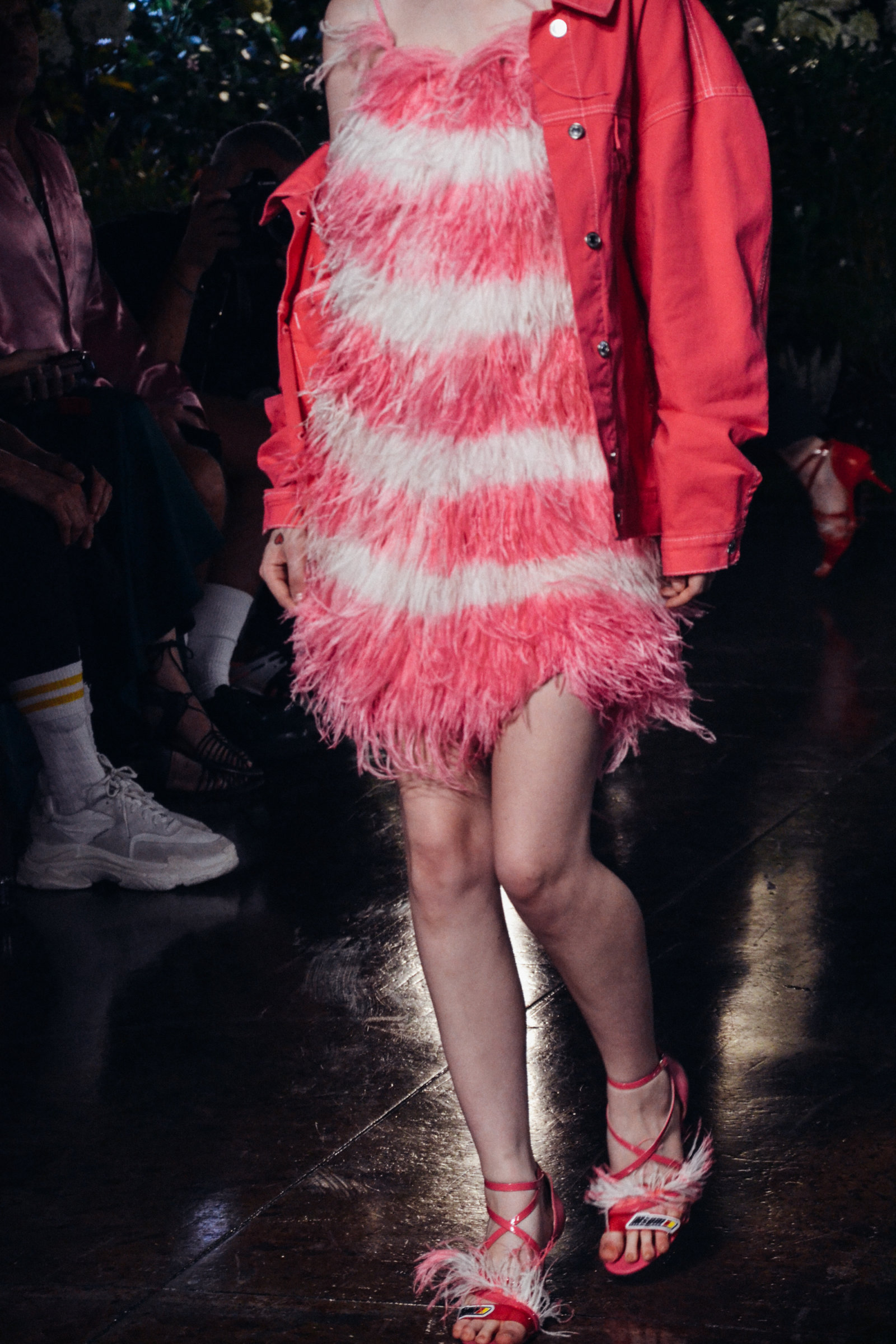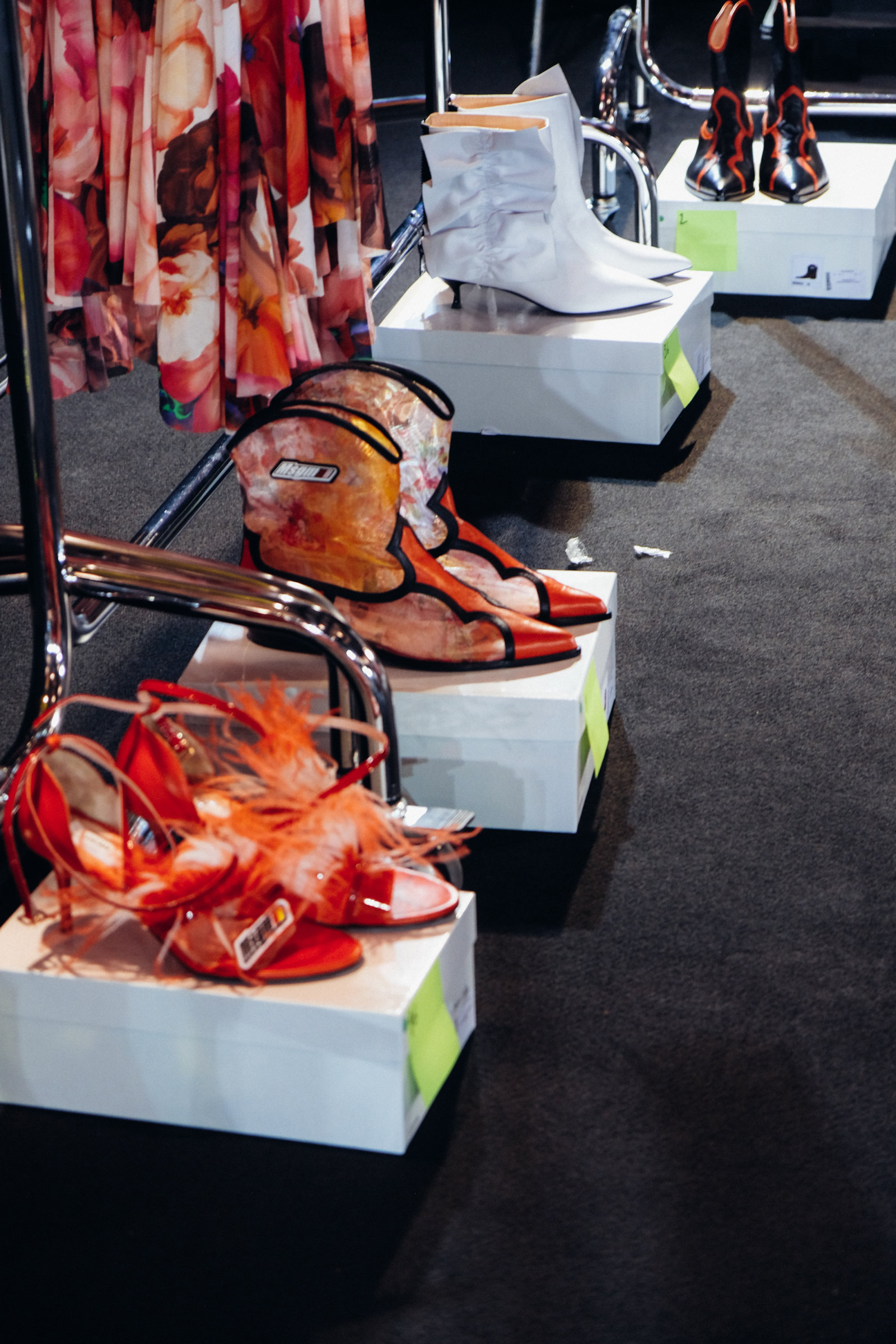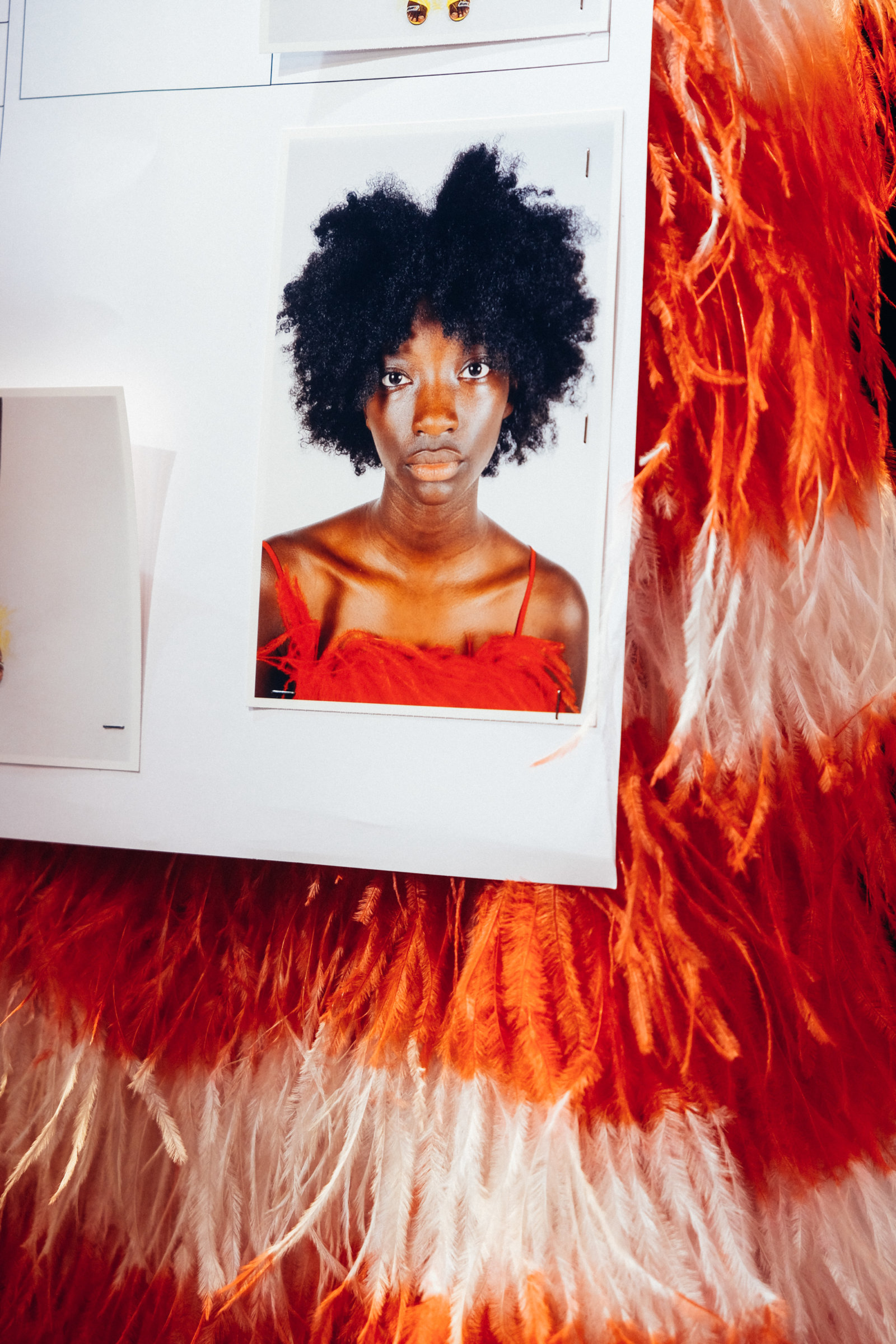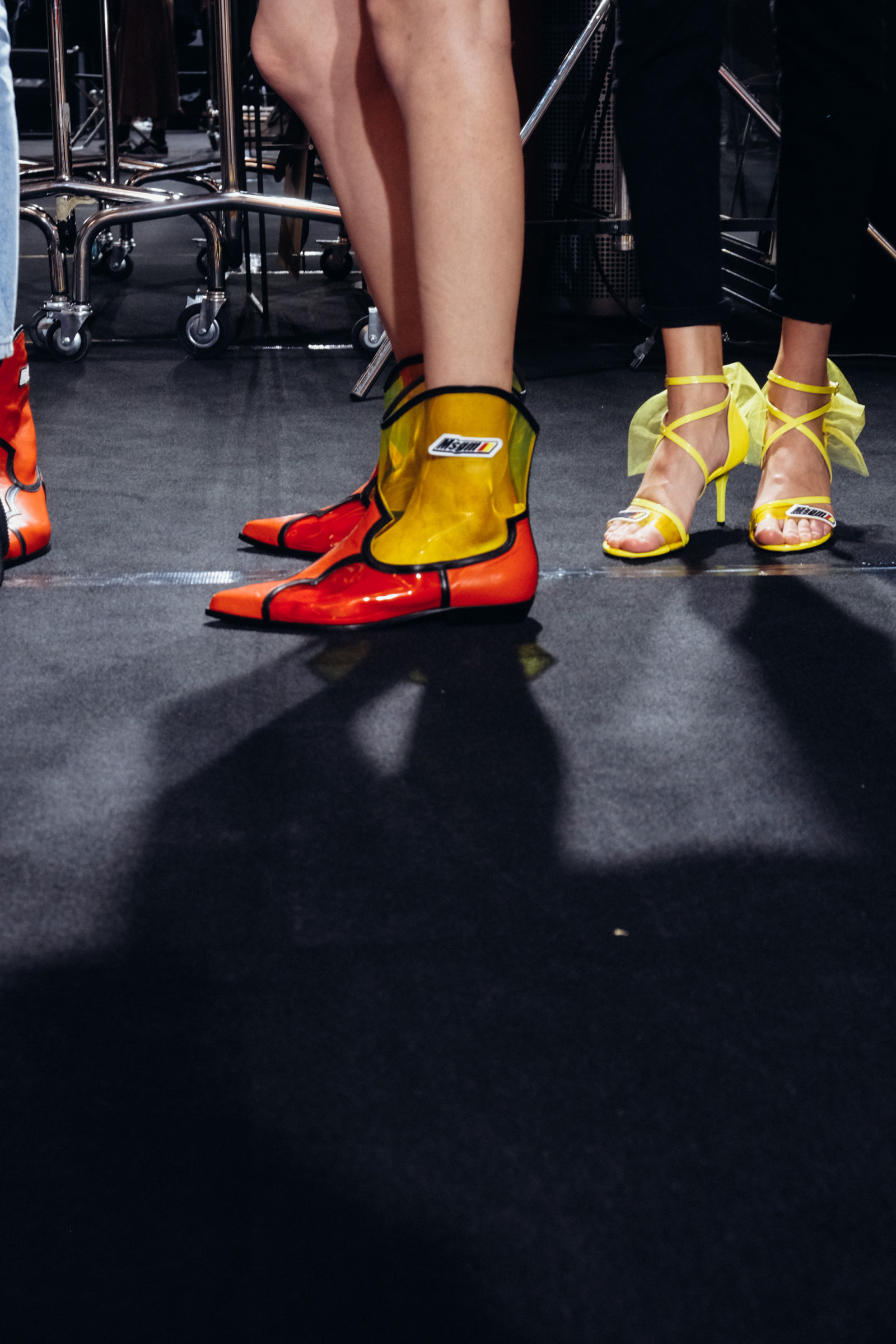 "What the hell
am I doing here?"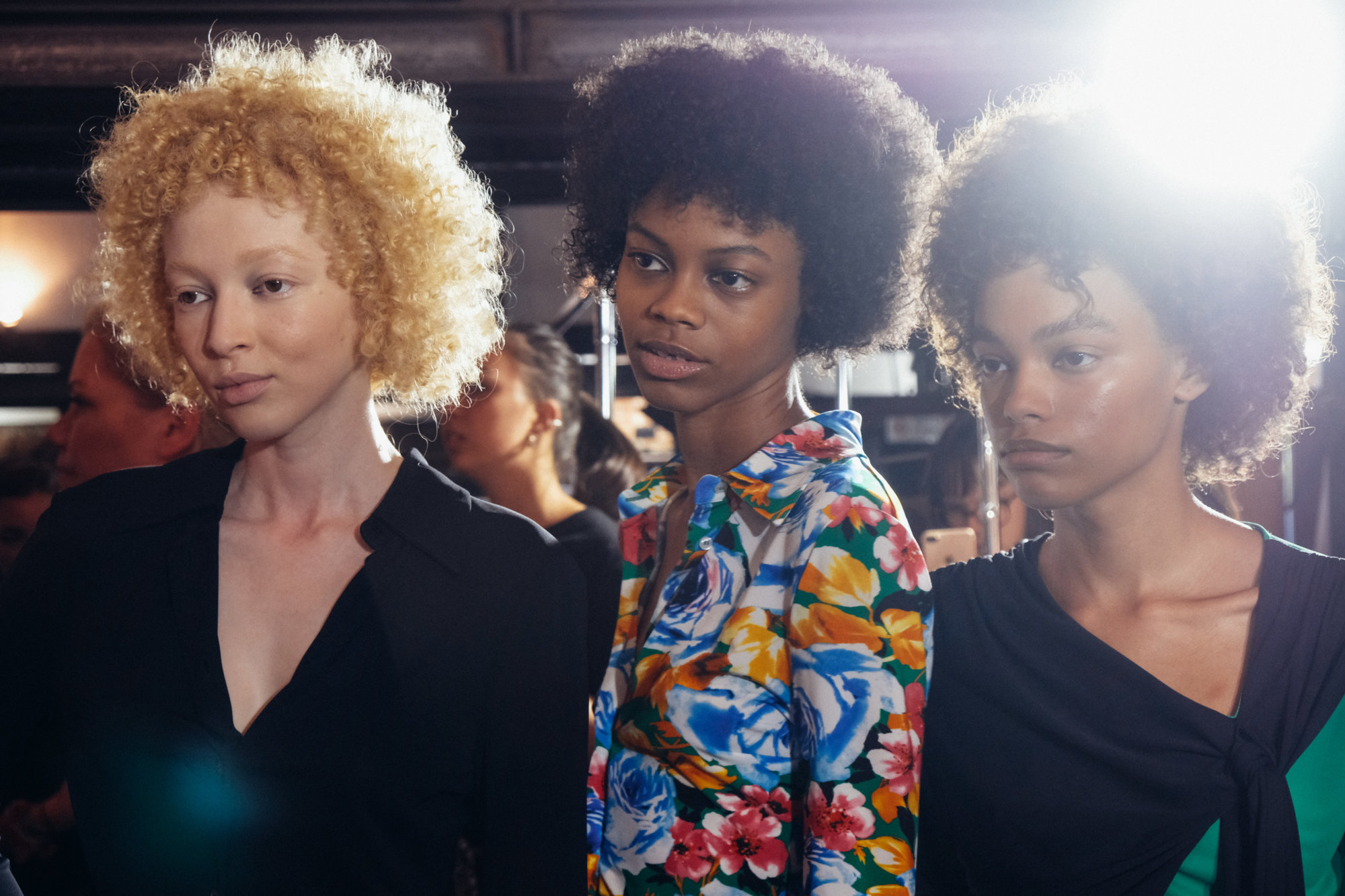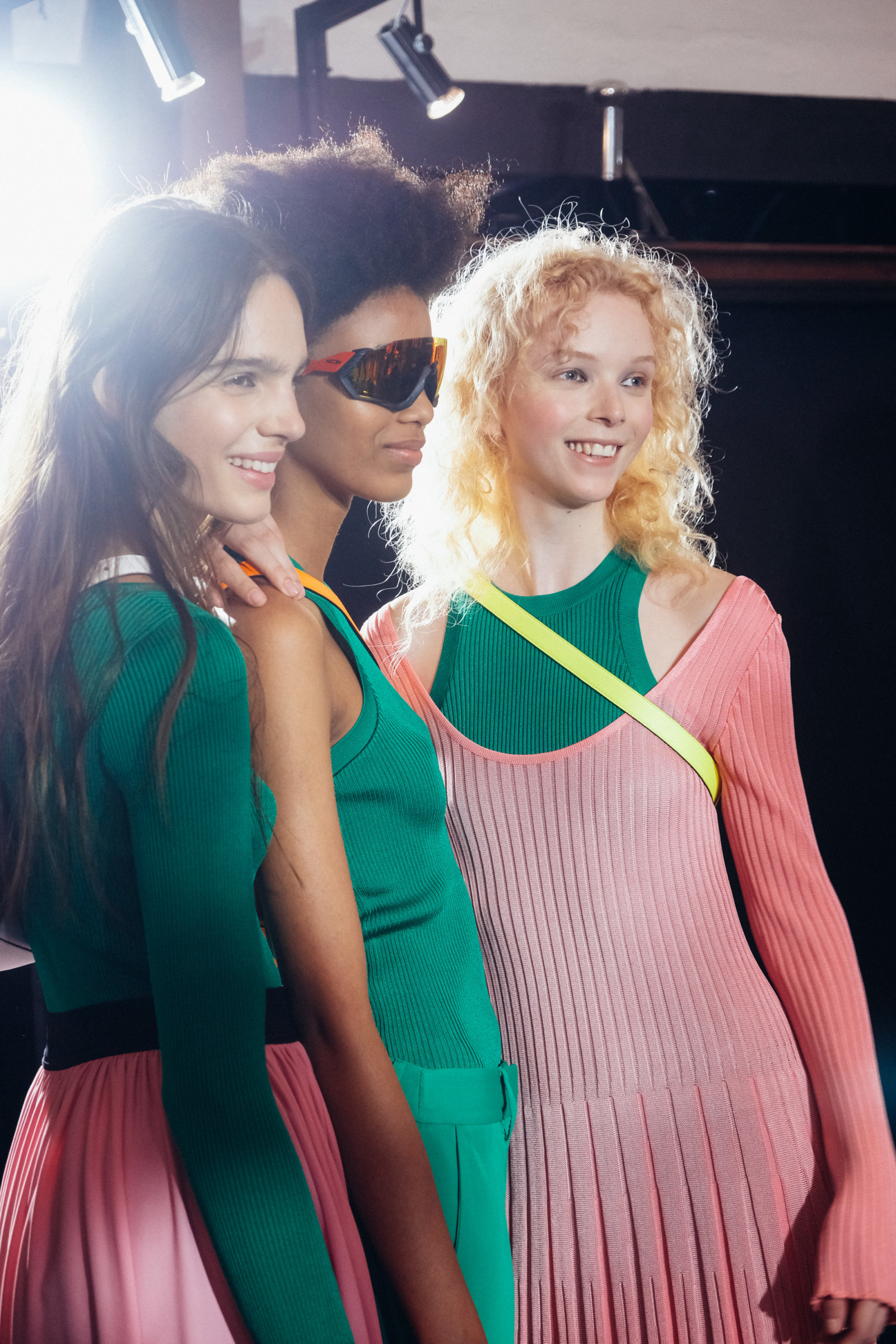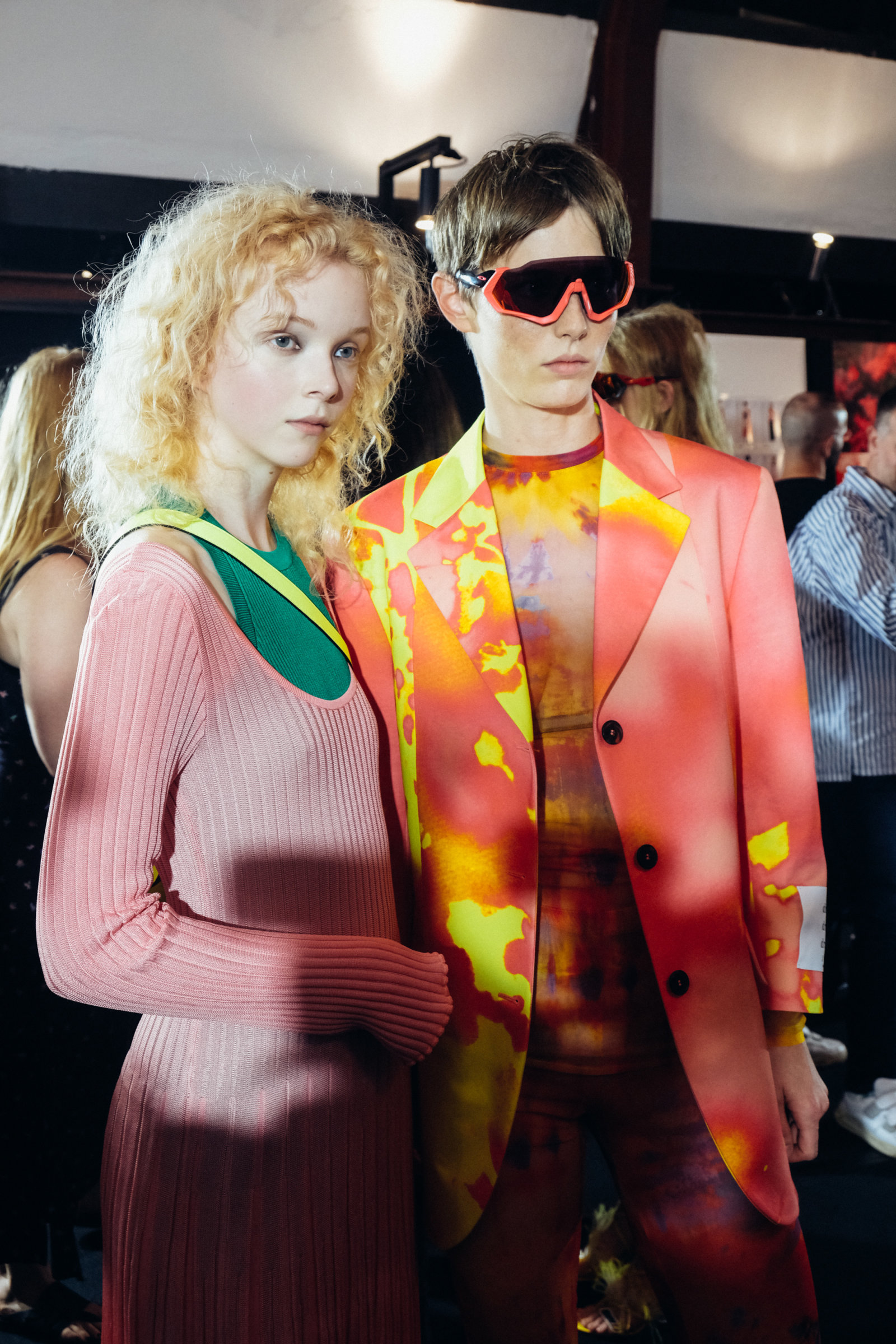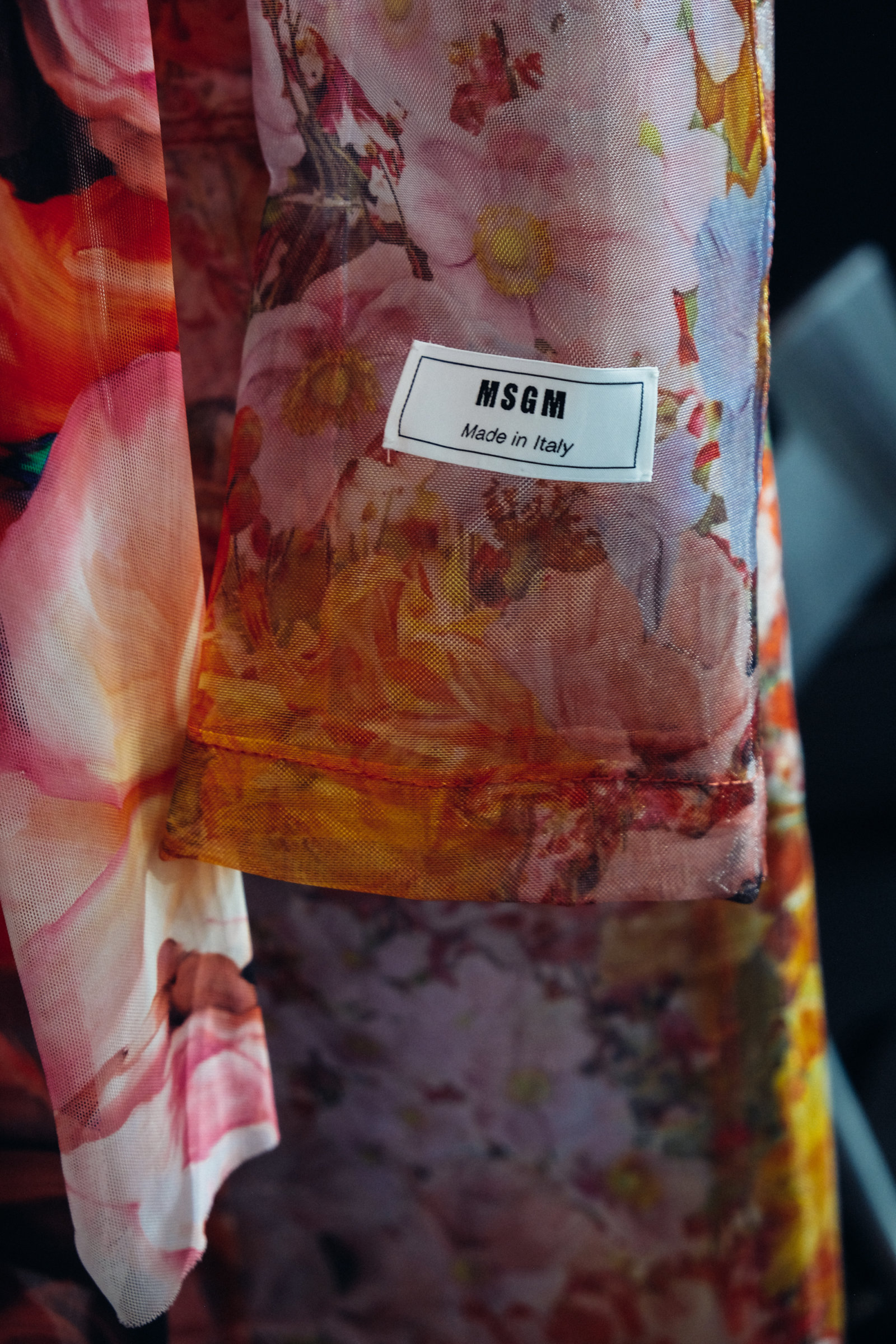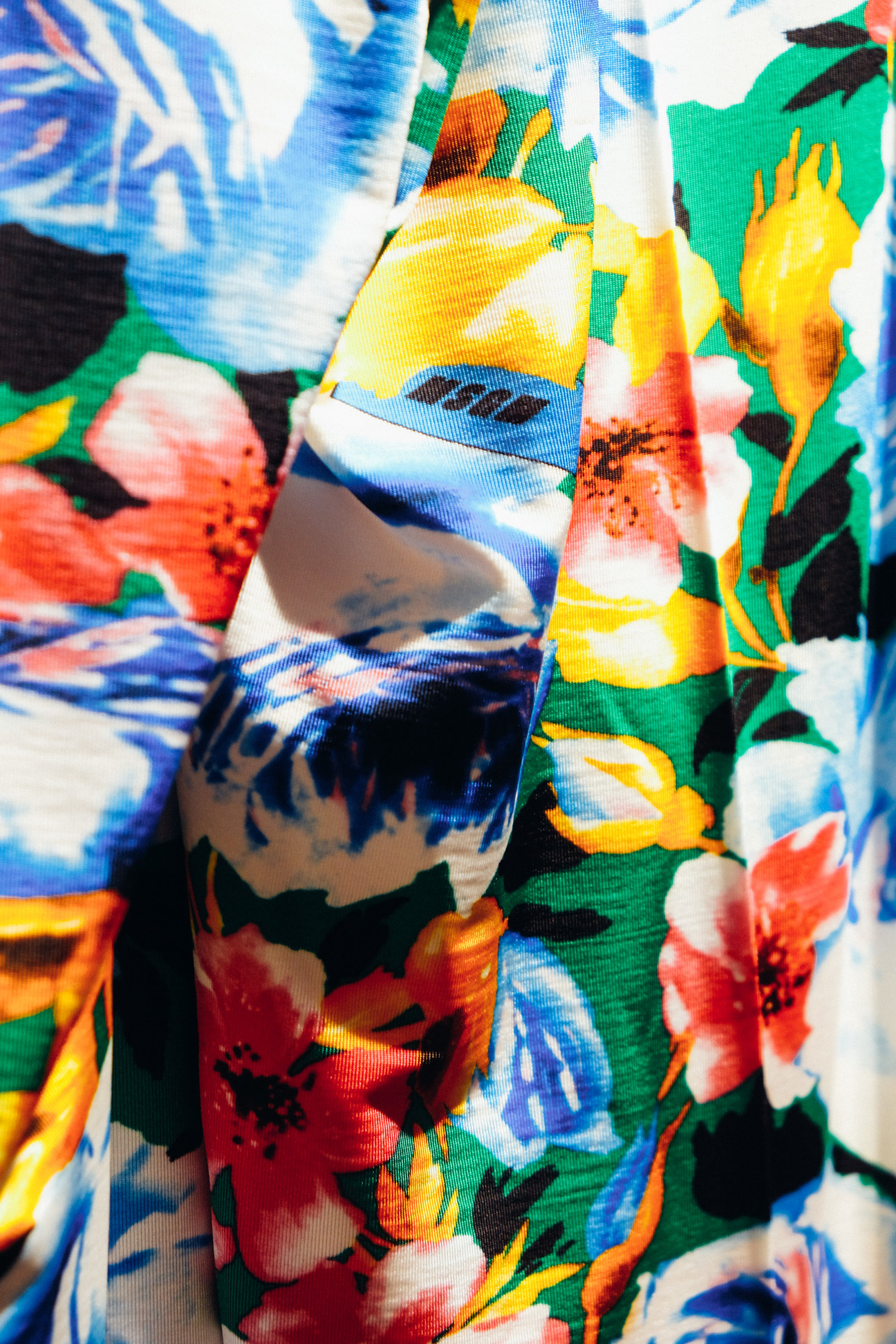 Also for the makeup we find the concept of "basic" thanks to the bright skin, a little bit of corrector where necessary, a hint of eyeliner in some cases and a natural pinkish effect on the cheeks to give the impression of "being in a dream," as revealed by the key makeup artist Lauren Parson in the backstage: "It's a very simple look and easily achievable even at home," she said.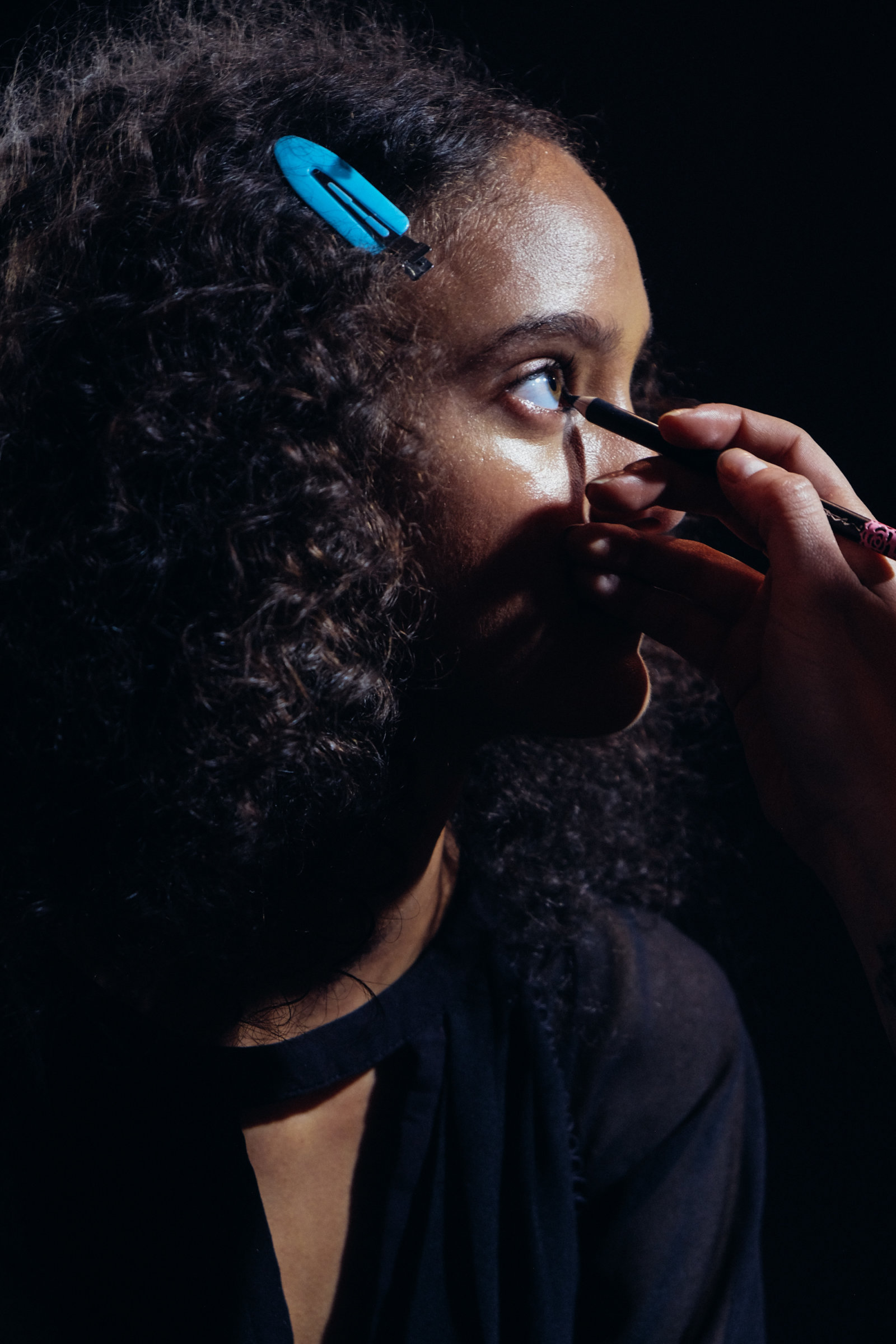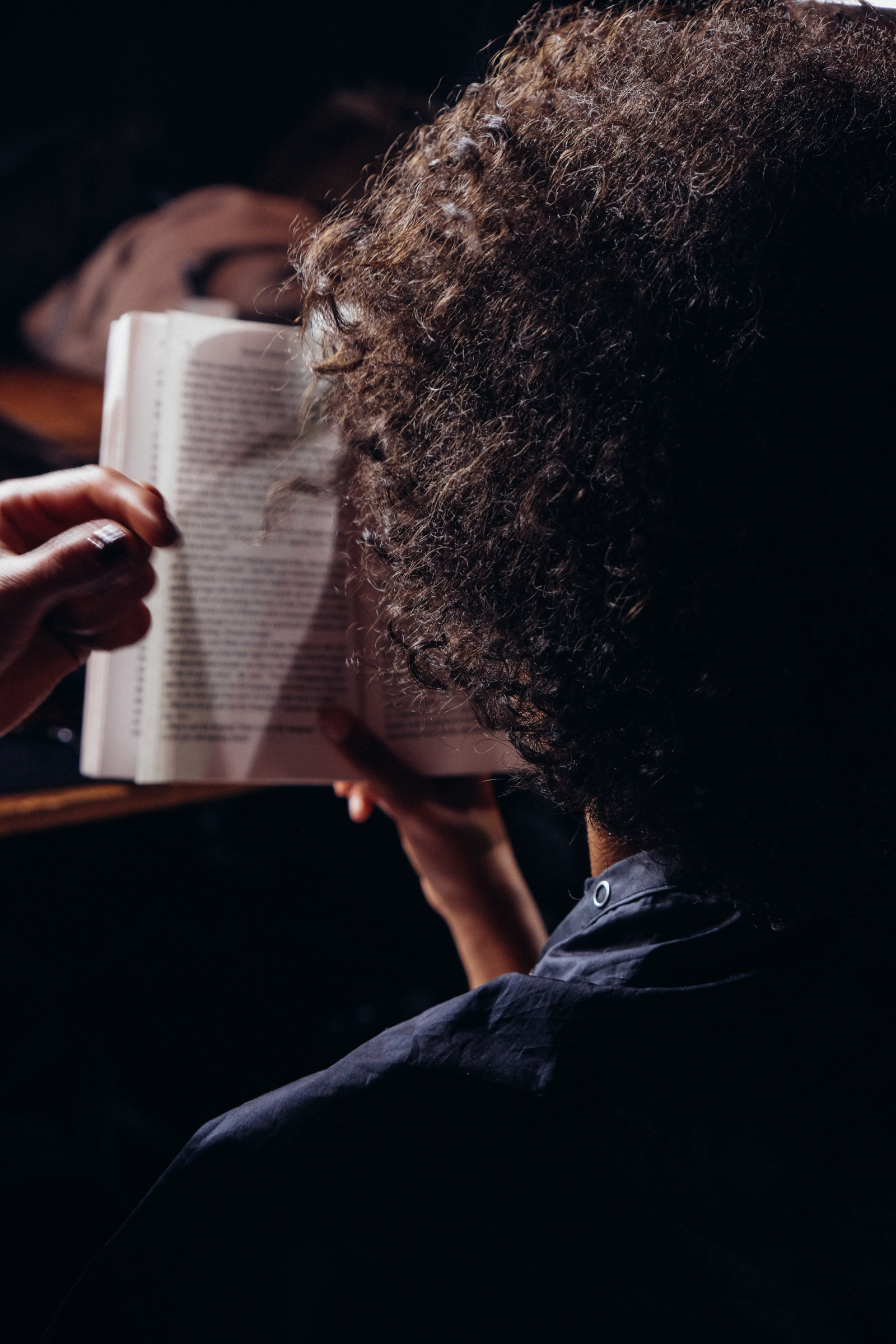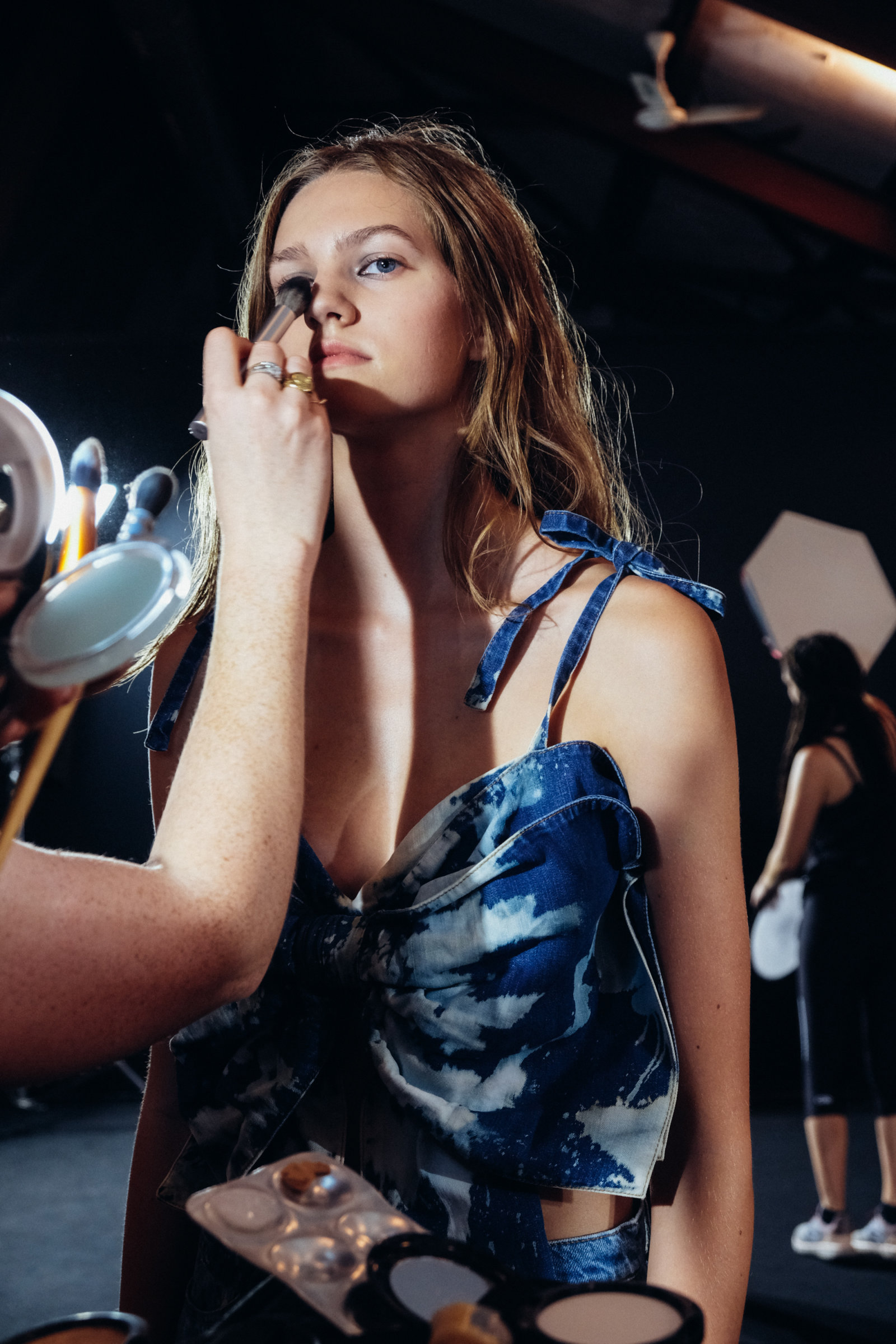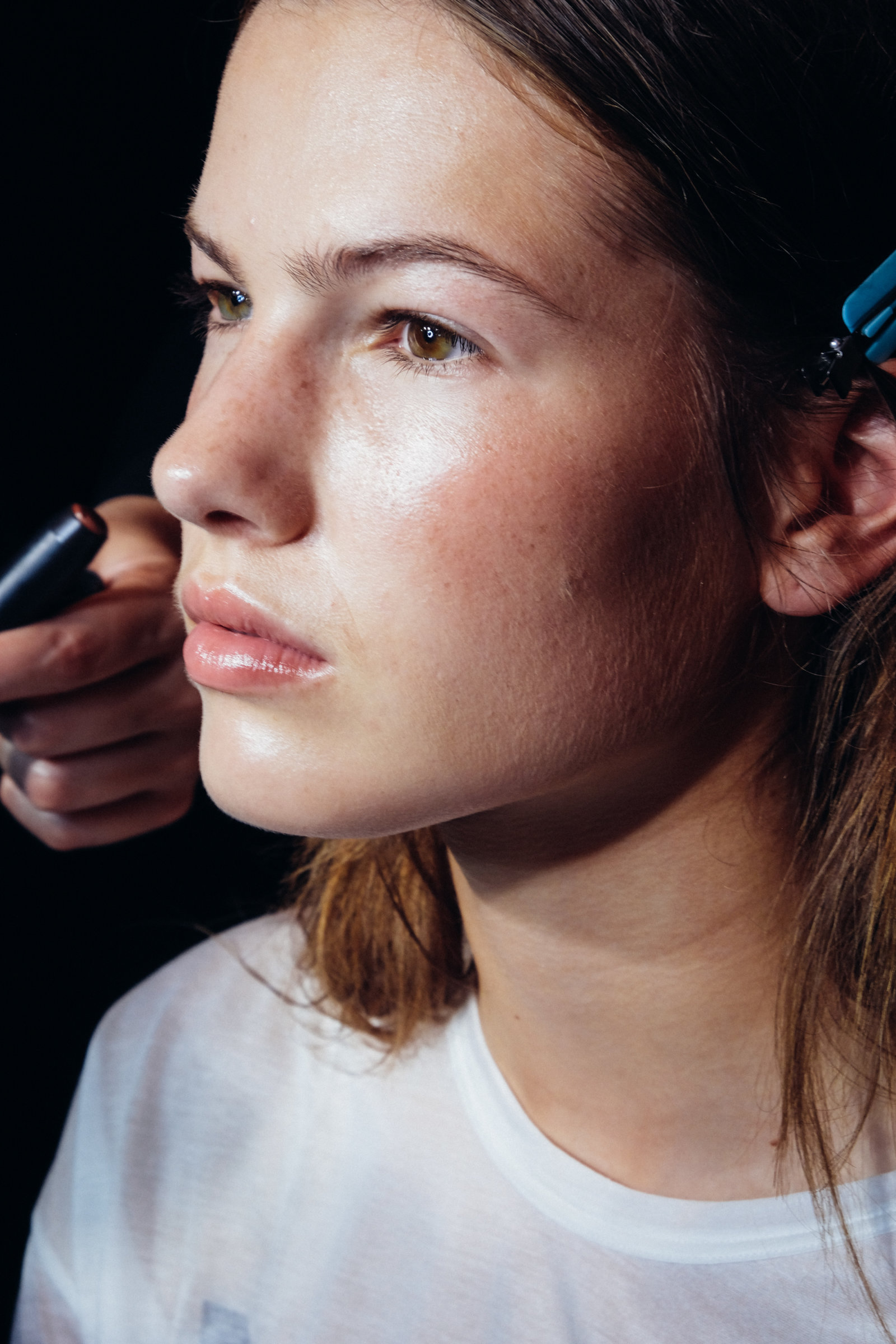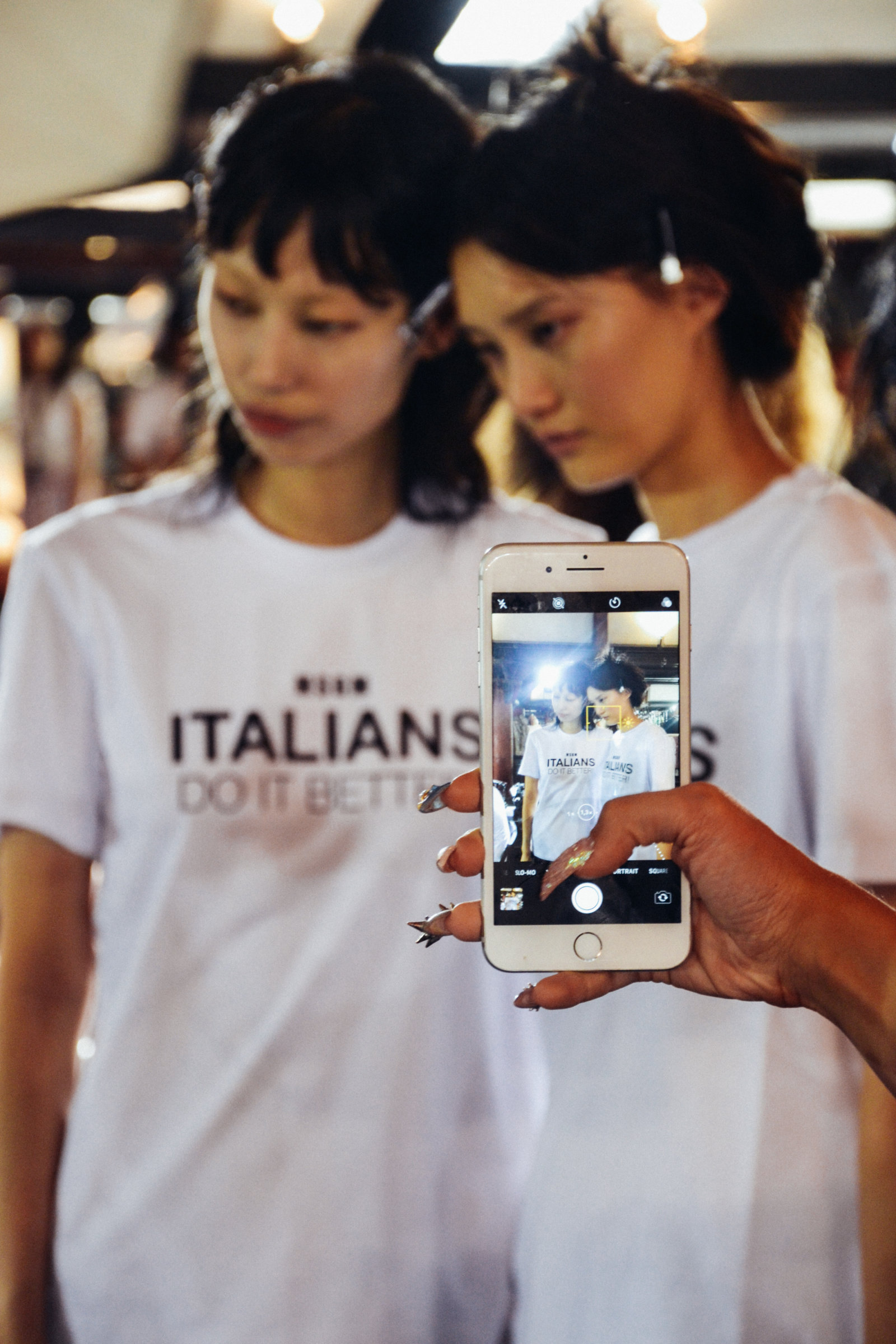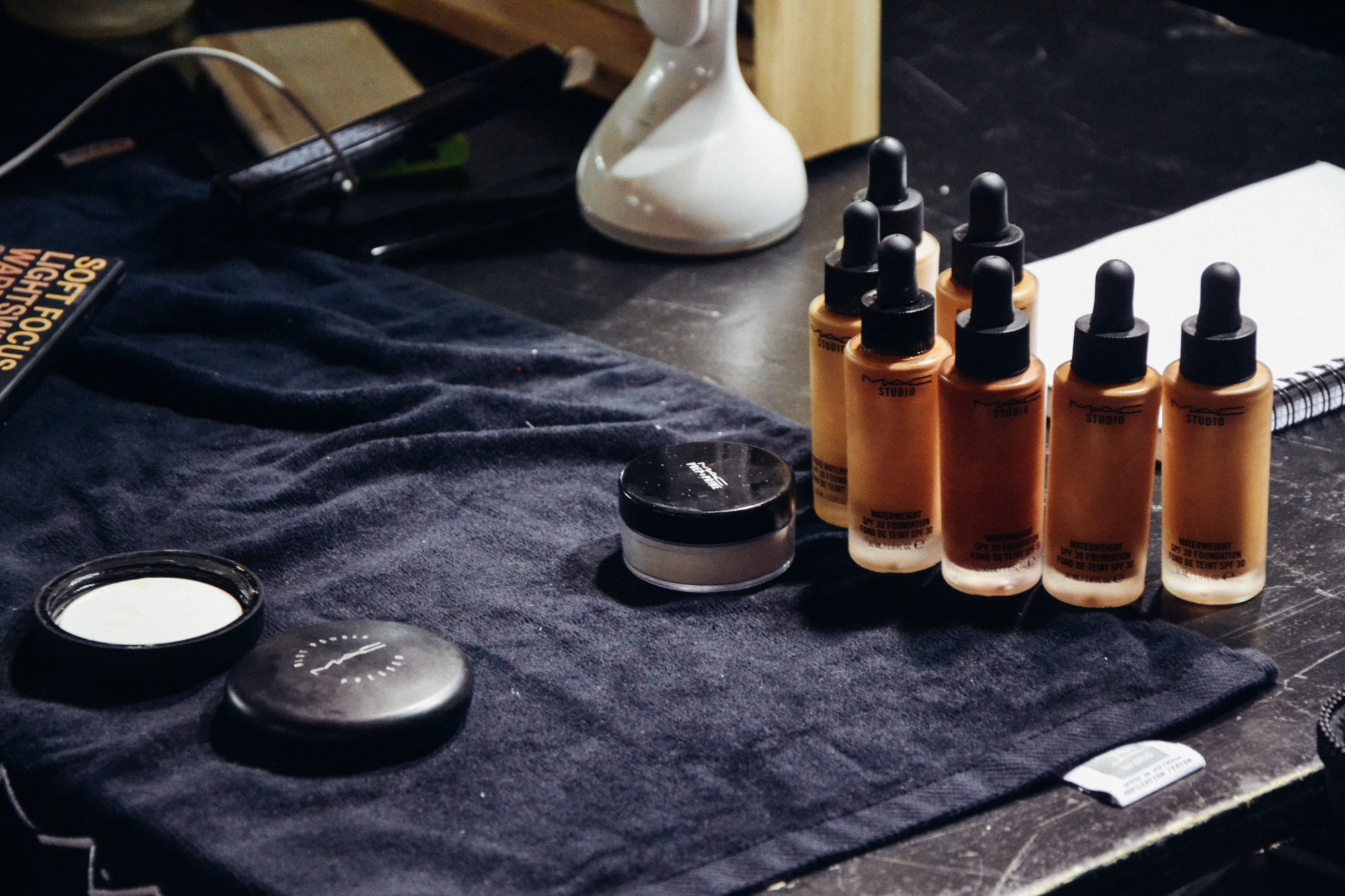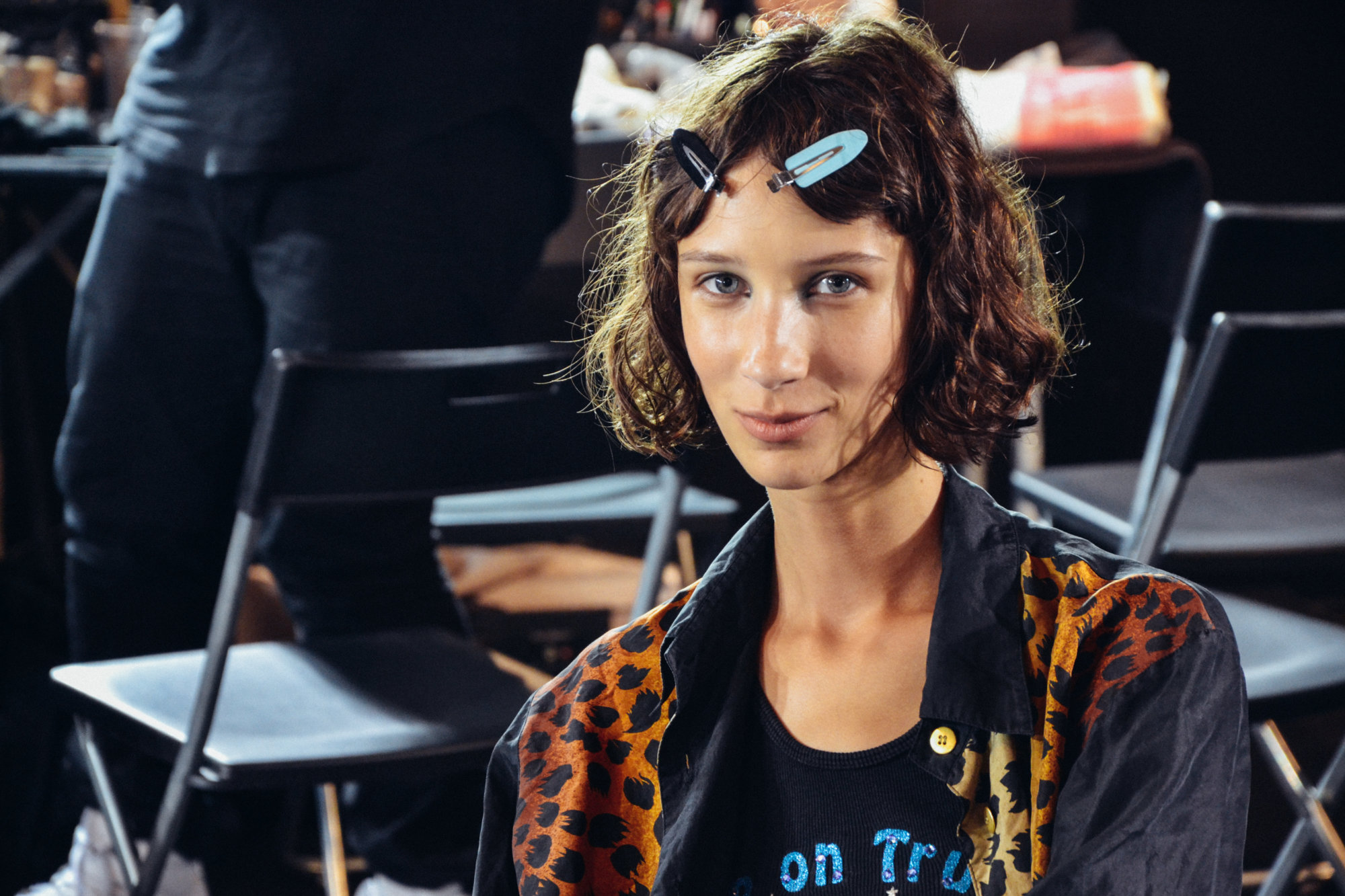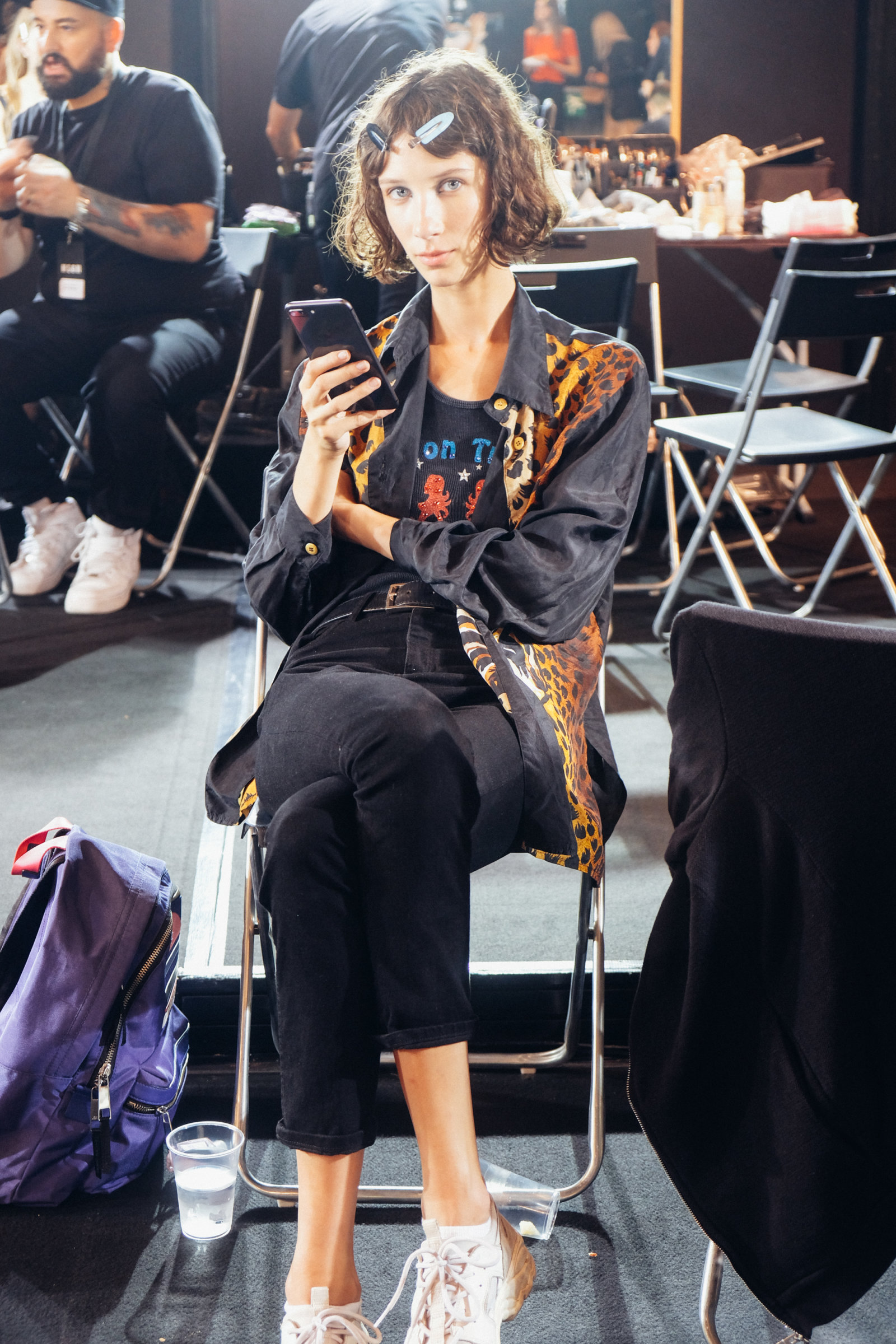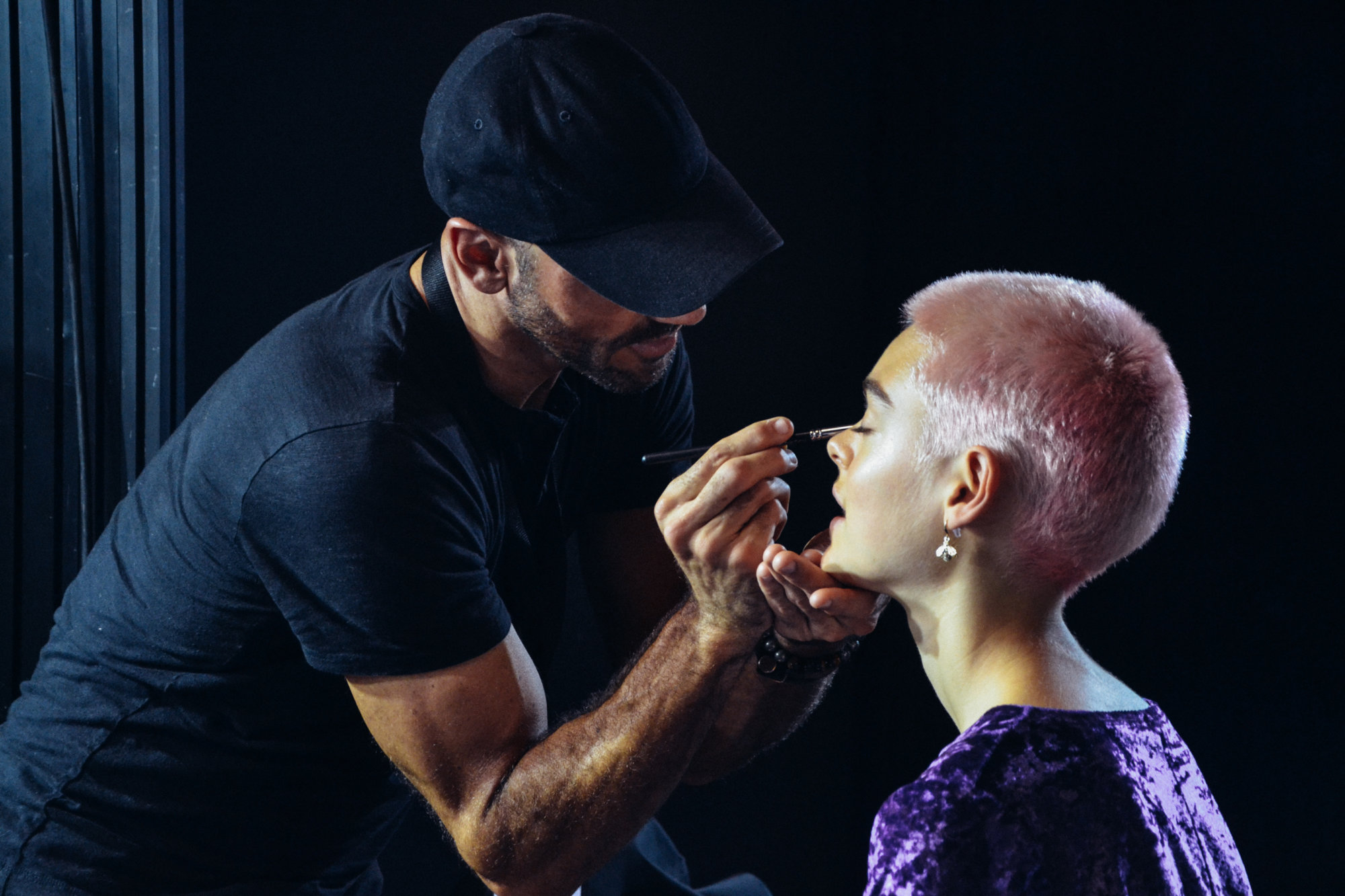 Thanks to MSGM we lived a dream, set in a very distant land where there are flowers all year long and where the sun always shines. We understood it from the first moment: Massimo Giorgetti has made the fantasy real, not only his one but that of all of us, whatever it is poetic, daring or creative. Because no matter what we imagine, what is important is to have the strength to pursue our dreams, always and in any possible way, even when we do not know where they will lead us: so, "Feel a little love and… Dream on."