If the trailer had you already tearing up, don't worry you weren't the only one.
The romantic drama "Me before you", based on the best-seller novel by Jojo Moyes, sees Emilia Clarke as "Lou" Clarke, a British small-town working-class, free-spirited young woman who after losing her café job finds herself as a caregiver of one Will Traynor (Sam Claflin), a recent victim of a motorcycle accident which has left him quadriplegic. Things start off turbulent because of Traynor's anger, but Louisa's effervescence will break through his harshest wall.
The new film allows us to enjoy Emilia Clarke's mesmerizing smile, something about her which is, we'd say, unusual. As matter of fact it marks. It marks a bit of a change of role for her, after her battle-ready screen alter egos, Daenerys Targaryen in "Game of Thrones" and Sarah Connor in "Terminator Genisys": "Literally, Daenerys doesn't smile, Sarah Connor doesn't smile," said Clarke. "But here it was like, 'Can you smile more? Can you have a good time?' I'm not trying to kill anyone, no one is trying to kill me. It's fun."
Clarke says she devoured Jojo Moyes' best-selling love story "Me before you", she was moved to tears and knew she had to convince director Thea Sharrock to get the part for the film adaptation: "Actors cannot invest too much in auditions. It's too heartbreaking if you don't get it. But this one I was like, 'I'm doing it.' I was madly into it. Every fiber of me felt like someone had written me down."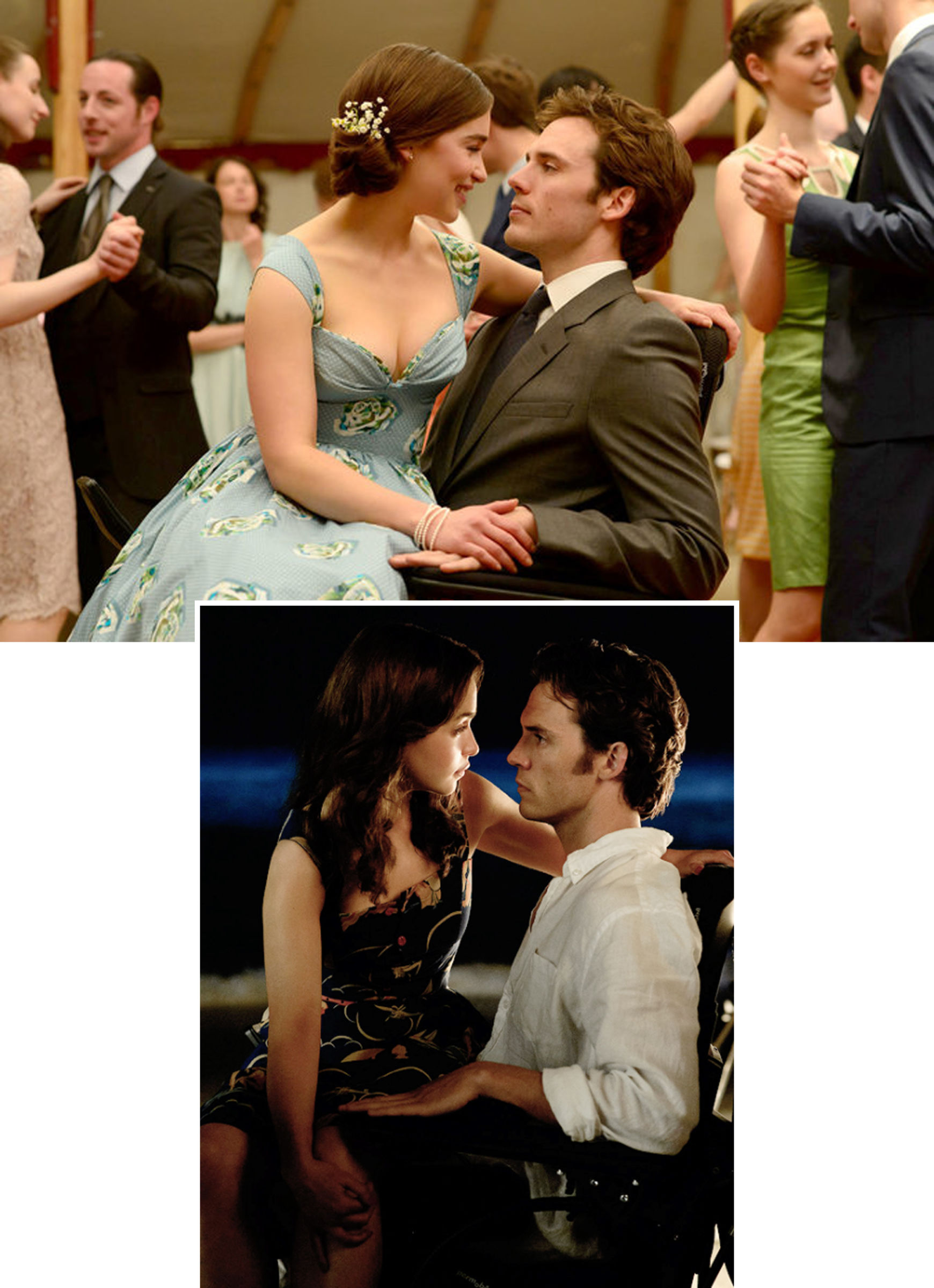 Despite her more hardcore screen personalities, Clarke says she is more like the goofy, normal-girl Louisa in real life: "It's funny with these strong female roles. I'm really quite clumsy, I say the wrong thing all the time and I am awkward at the best of times. My friends and family have seen this other person every single day."
The things that appealed Emilia the most and thus pushed her to "reach" for the role of Lou were her warmth, her empathy, her sensitivity, and her joy, all of which she shares with others, especially with Will since she wants to help Will, somehow bringing a kind of hope through her refreshing personality.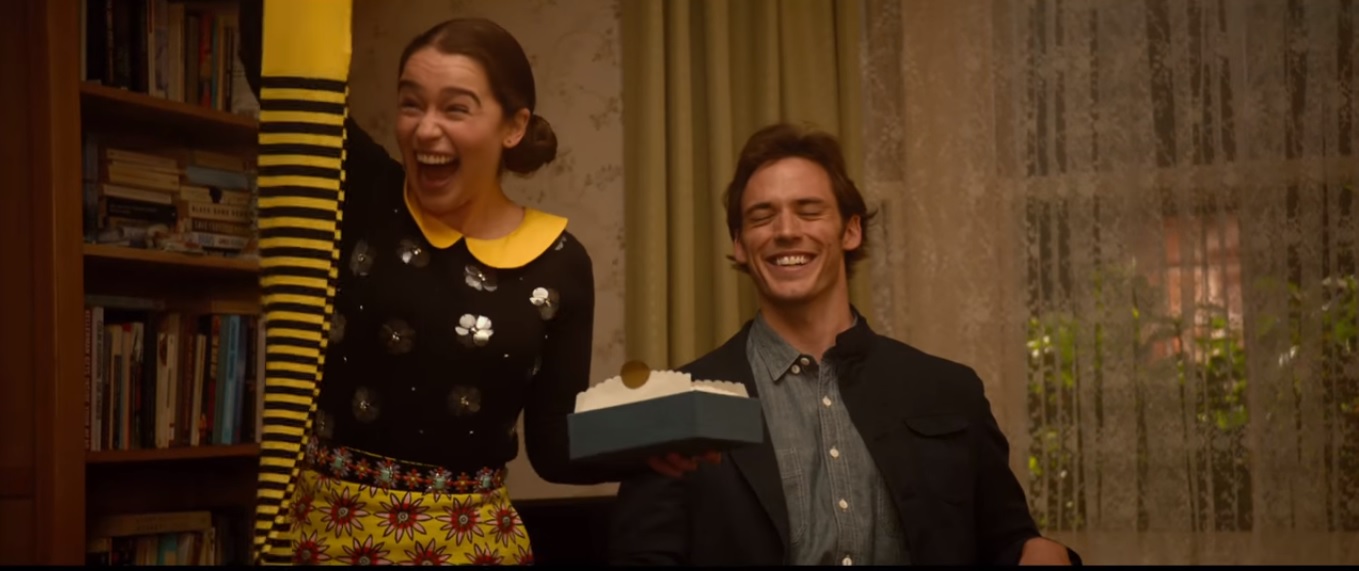 About working with Sam Claflin she said: "It was really wonderful because there was just — this goes for the whole cast and crew, but especially for Sam and I — we both had so much respect for each other and for the story, and we just both wanted to be there very much. So, we wanted to elevate this to its highest level and kind of be as sensitive and as professional as we could about it. And everything that he brought just made my job easier, and hopefully, I did the same for him".
Clarke also said that the duo's chemistry and banter were real, they engaged on-set pranks and boasting about whose action figure would win in battle. But not a drop of blood was drawn, even in a scene where Louisa shaves her charge's beard: "Sam was actually petrified when we shot that. There was a lot of trust there. But I didn't nick him even once."
As for Sam, playing Will was probably the most challenging role he has ever done: "I honestly was an emotional wreck pretty much for the entirety of the film."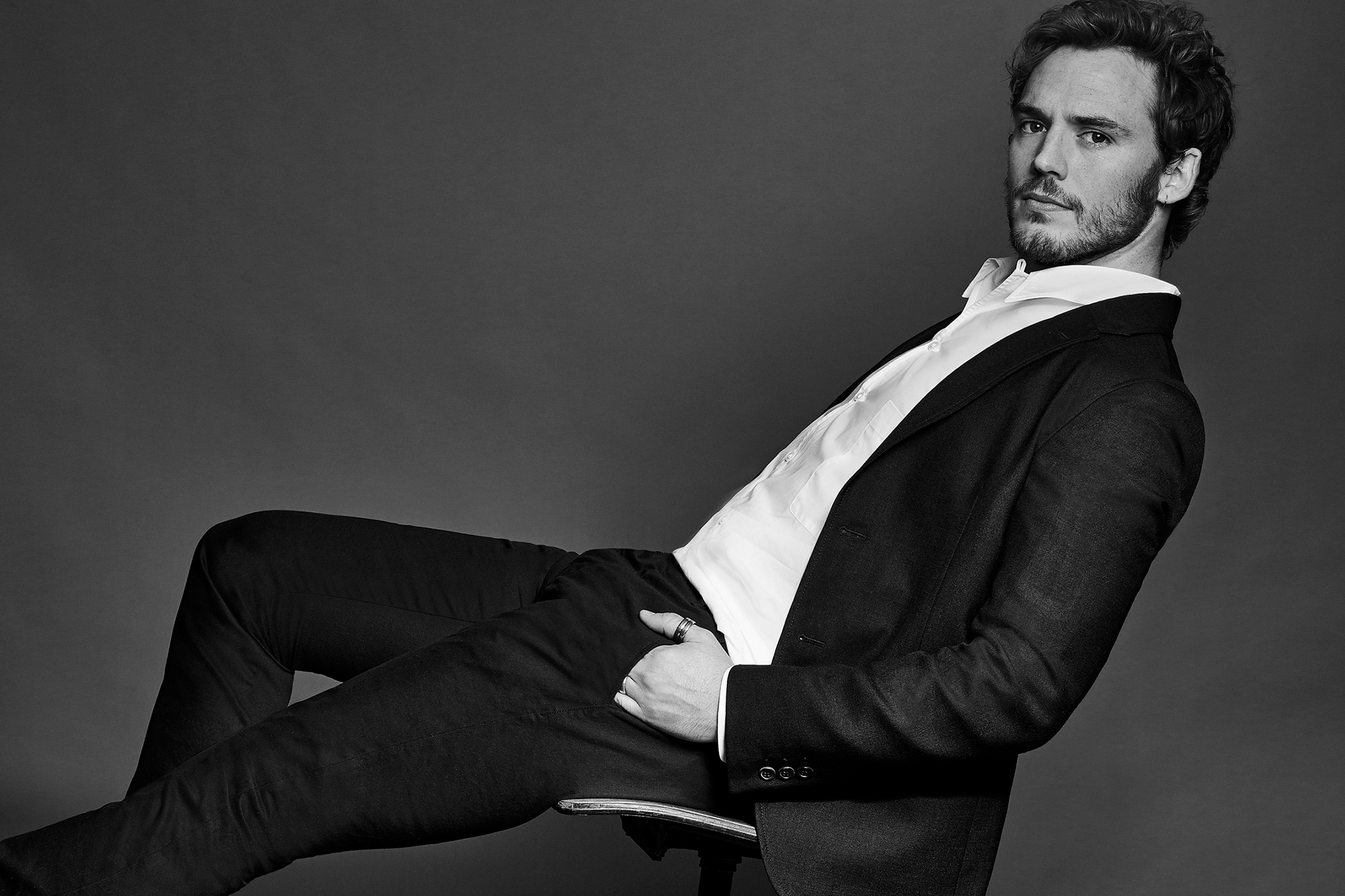 A part from that, he said that the set was full of laughters and the person who made him crack up the most was his costar Clarke, whom he described as a "ball of energy". Indeed: "One of the hardest and most challenging things about this job was actually keeping a straight face during the scenes in which our characters weren't meant to like each other".
 The director Thea Sharrock declared that the chemistry between the two actors was just amazing. The director and the writer of the book Jojo Moyes saw about three hundred and fifty actresses before choosing the right one and it came down to six girls and six boys. They did it the old-fashioned way, the actors were in the room: "Suddenly we put the two of them in together and it was like, okay, okay, this is it".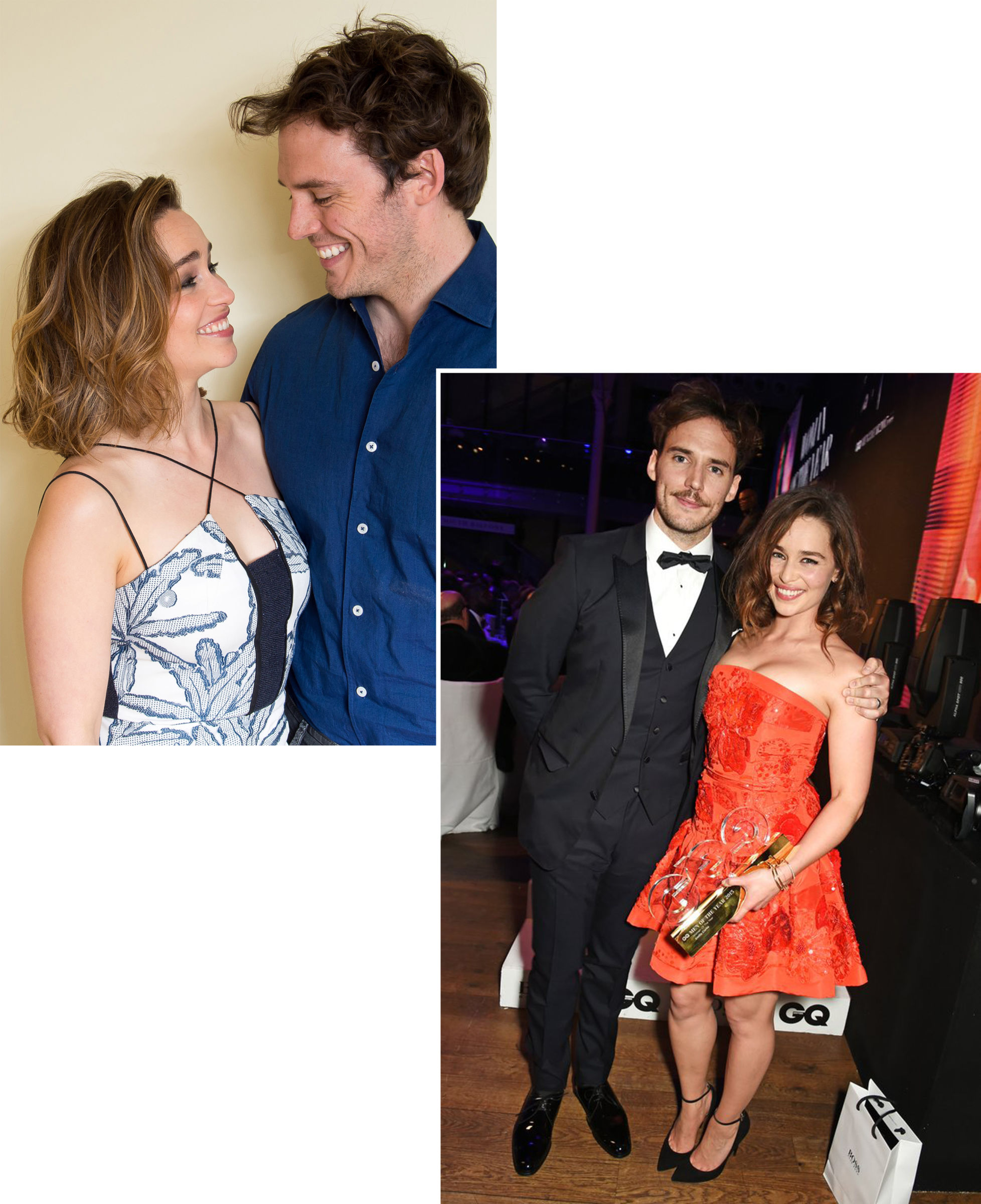 The writer said that the hardest thing to do was to get rid of a lot of stuff and went down to the essence of the book which is who are these characters, what is essential to show who they are, what is essential to keep the balance between the humor and tragedy, between the love story and perhaps the more contentious aspects: "For me it is so finely balanced that the people who read the book will feel that it's as true to the book as we could get. I follow social media a lot and the early screenings people are saying it was true to the book and that's a relief".
 But there are also a couple of lines that were created by the two main actors Emilia and Sam. Because of the respect they felt about the movie and the characters they were interpreting, they wanted to give their best and it was so appreciated by the writer that she decided to accept their ideas: "I should just say, there were few egos in the room, and I think that was key. Everyone was prepared to back down, everyone was prepared to be collaborative. I have not got enough experience to know how that relates to other productions but I can say that I spoke to crew members who said, 'Yeah, this is a happy shoot. It is not always like this'".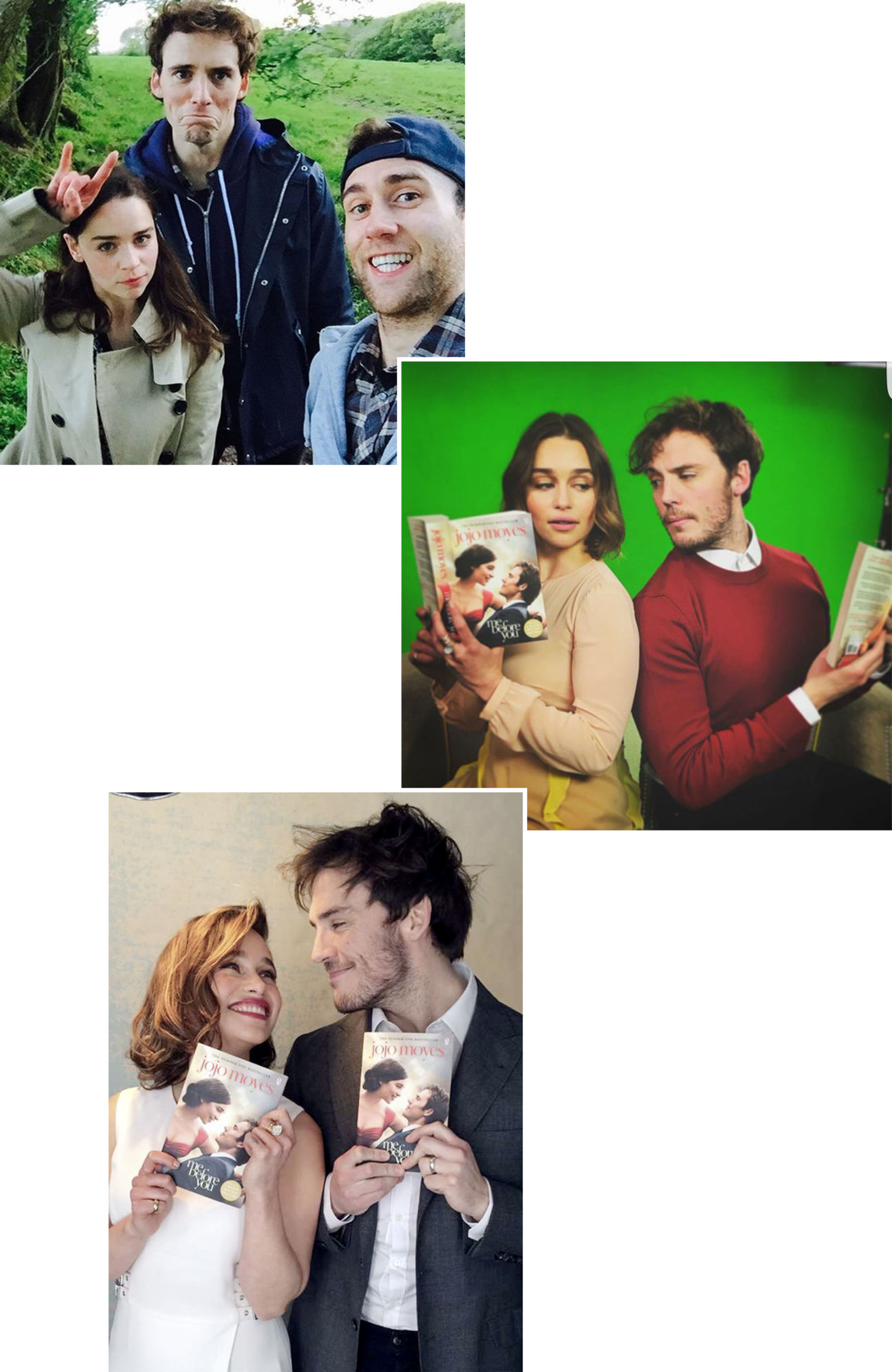 For the character's of Lou, who wanted to study fashion, the costume designer Jill Taylor wanted to underline her colorful (an very unusual) style. With 50 or so outfit changes throughout the movie, the costume department was constantly looking for pieces for Lou: "We sort of made her a collector of clothes. Some of the pieces she had were like pieces of art to her. Her shoes played a big part in that. We wanted to mix the style up, so we found the one odd quirky or colorful piece everywhere. We introduced a few things from our own wardrobes, too. Emilia wears these dungarees with three ducks across the chest. They were mine in the 1980s".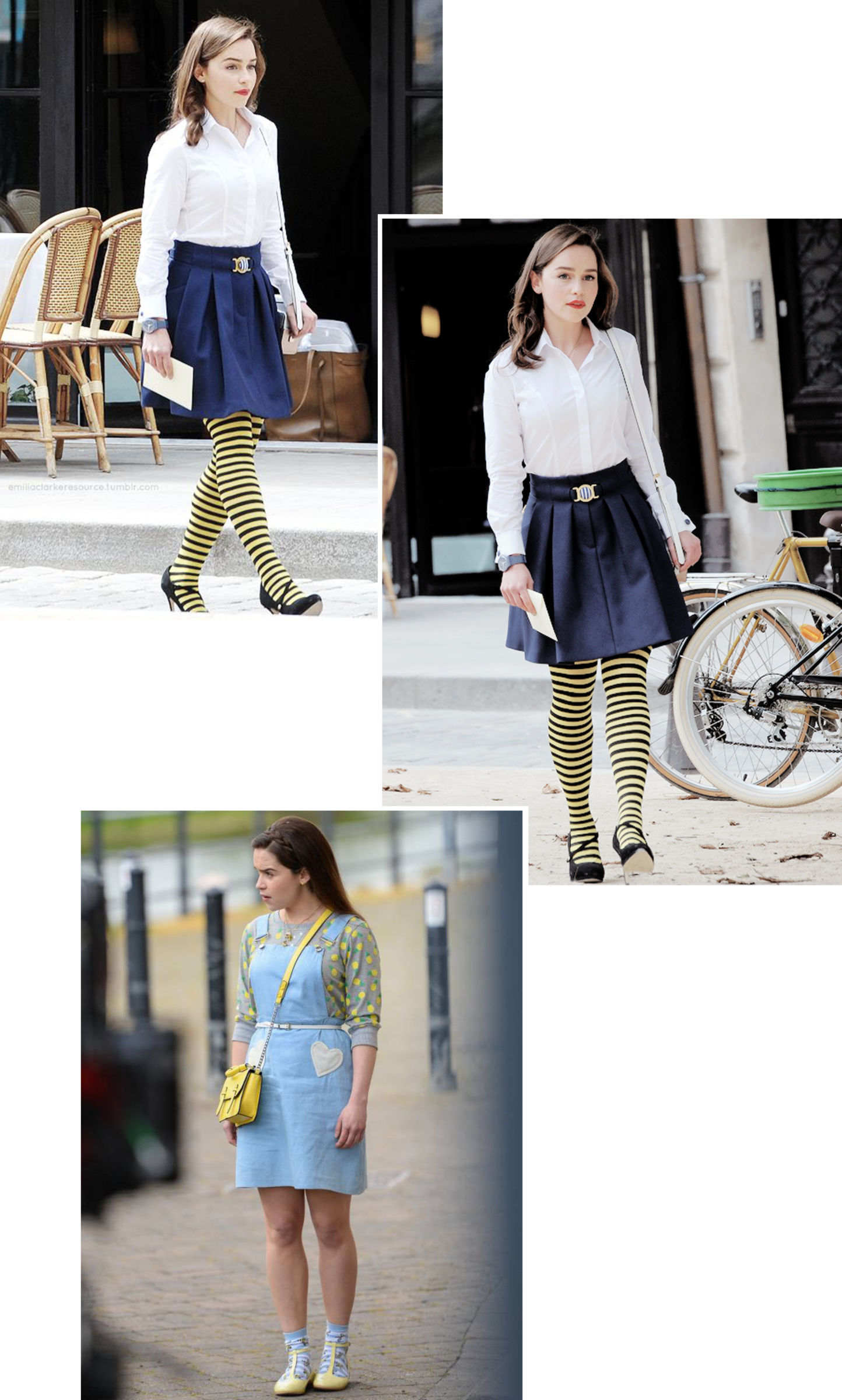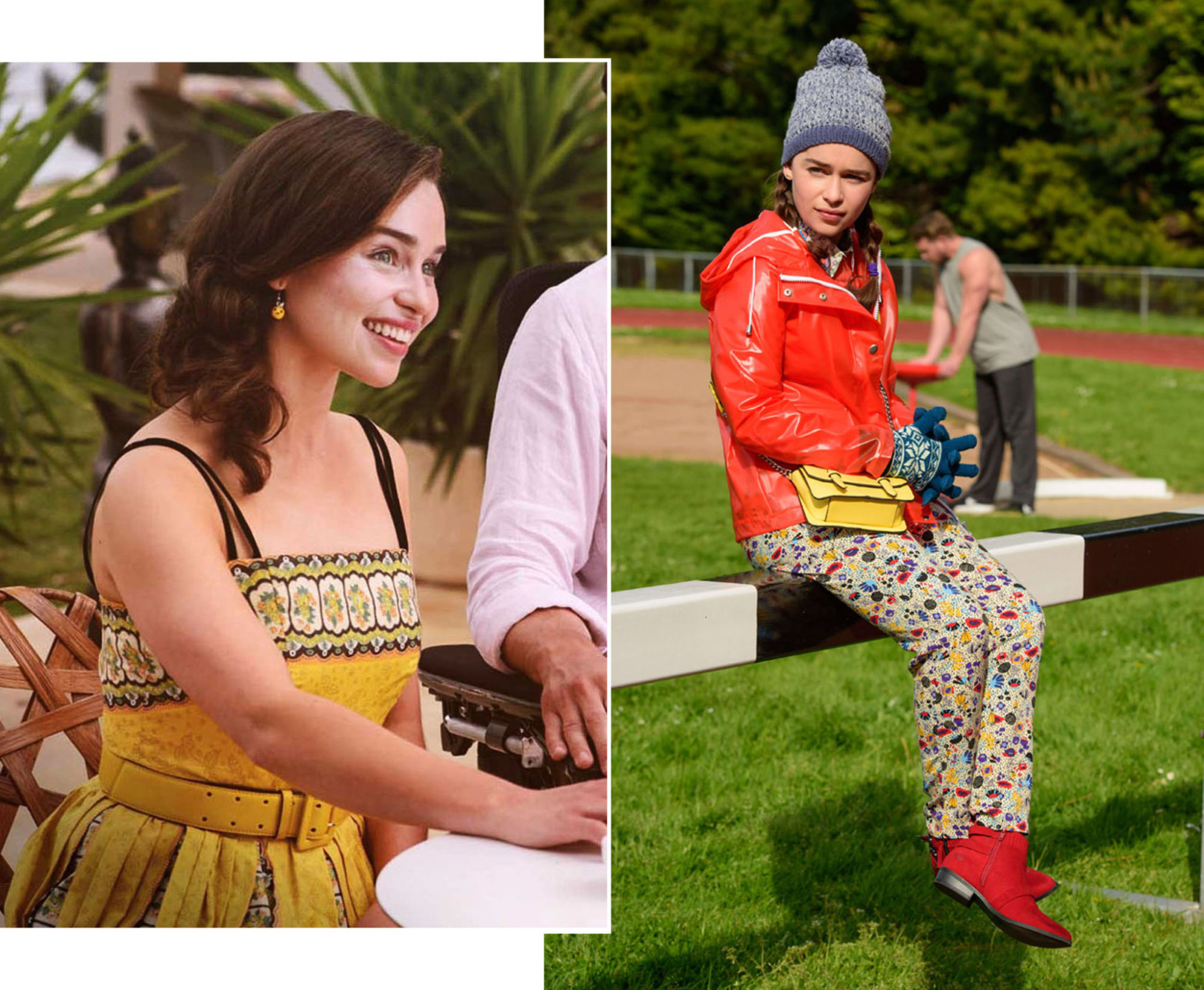 But on the film, Lou will have an evolution (not only emotionally speaking): "She started off very quirky and kooky, and as she gets involved in Will's world, she wants to conform a little bit. He's taking her to a concert, which is not her world at all, so she wants to look the part. That's how the red dress came about. It's based on a 1950s prom dress".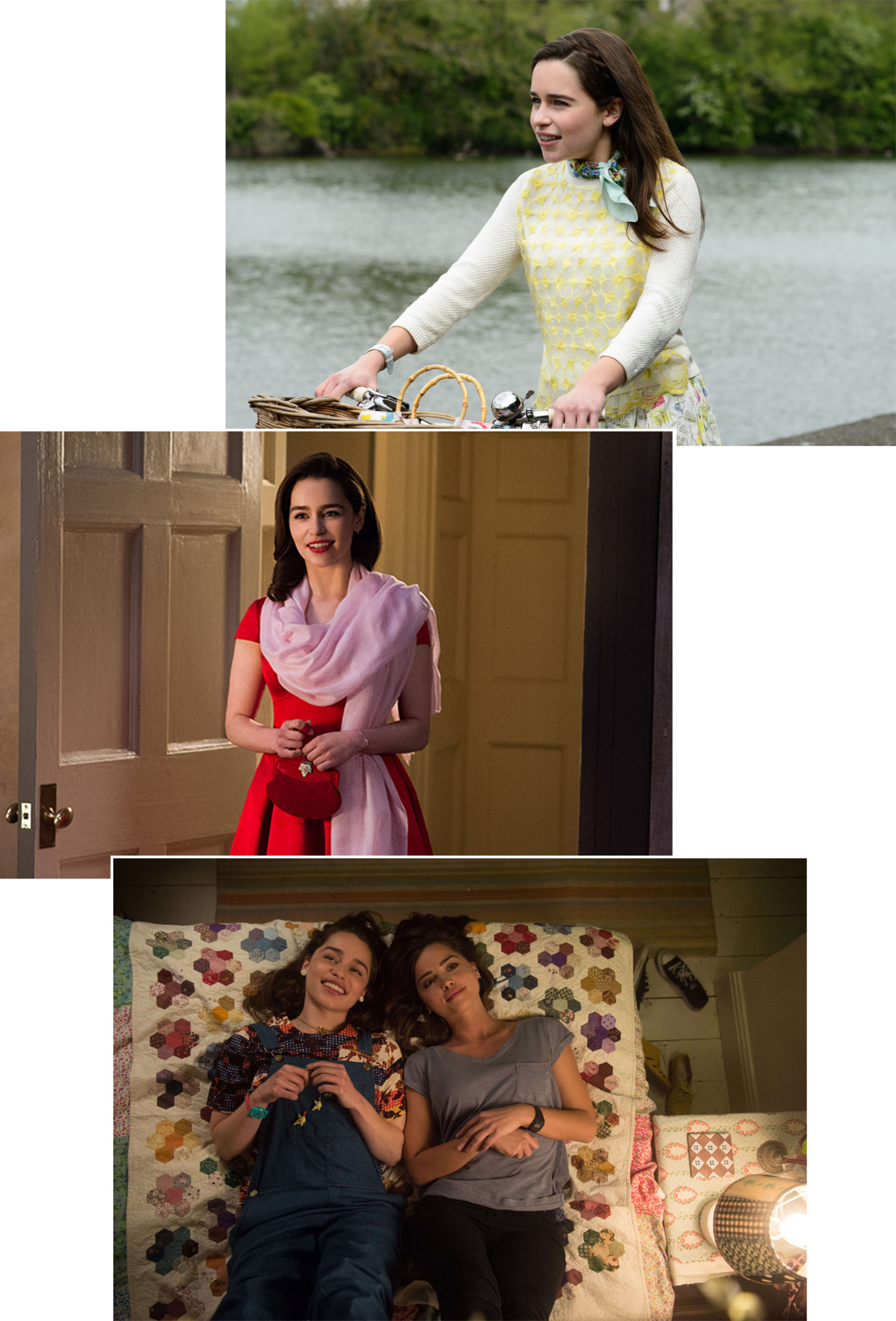 Love, drama, affection, anger, laughter, frustration, growing up, impossible choices, acceptance…and love again are all ingredients for a movie not to be missed.
 Credits: Collider, EW, USA Today, The Guardian, On screen Style.