WHO
_______
March Beauty News
Fenty Beauty: The New TikTok House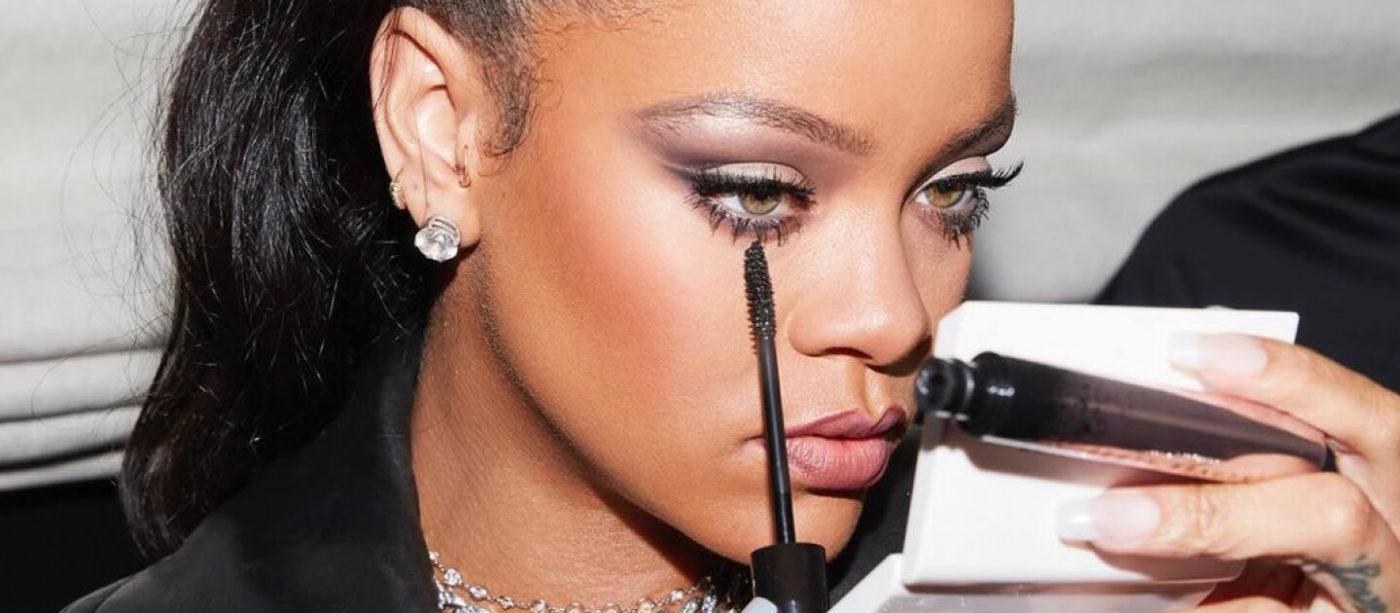 In Los Angeles, during the Full Frontal Mascara launch party, Rihanna announced the first Fenty Beauty Tik Tok House, an online House that brings together all the content creators that want to have fun creating TikTok videos.
#FentyBeautyHouse is a new online space where creators can collaborate, express, learn and build a community that is stronger than ever: in short, a real House that promotes creativity and community spirit and that, at the same time, allows content creators to create TikToks (short videos that are then shared on the social platform) and to share them with other Fenty Beauty fans.
Thanks to this new idea, Tik Tokers will be able to draw from the "Makeup Pantry" to create the perfect #FentyFace, give the skin a glow boost, find essentials for the eyes and lips and experiment with their creativity. Once again, Rihanna leads a trend certainly destined to change something in the beauty world.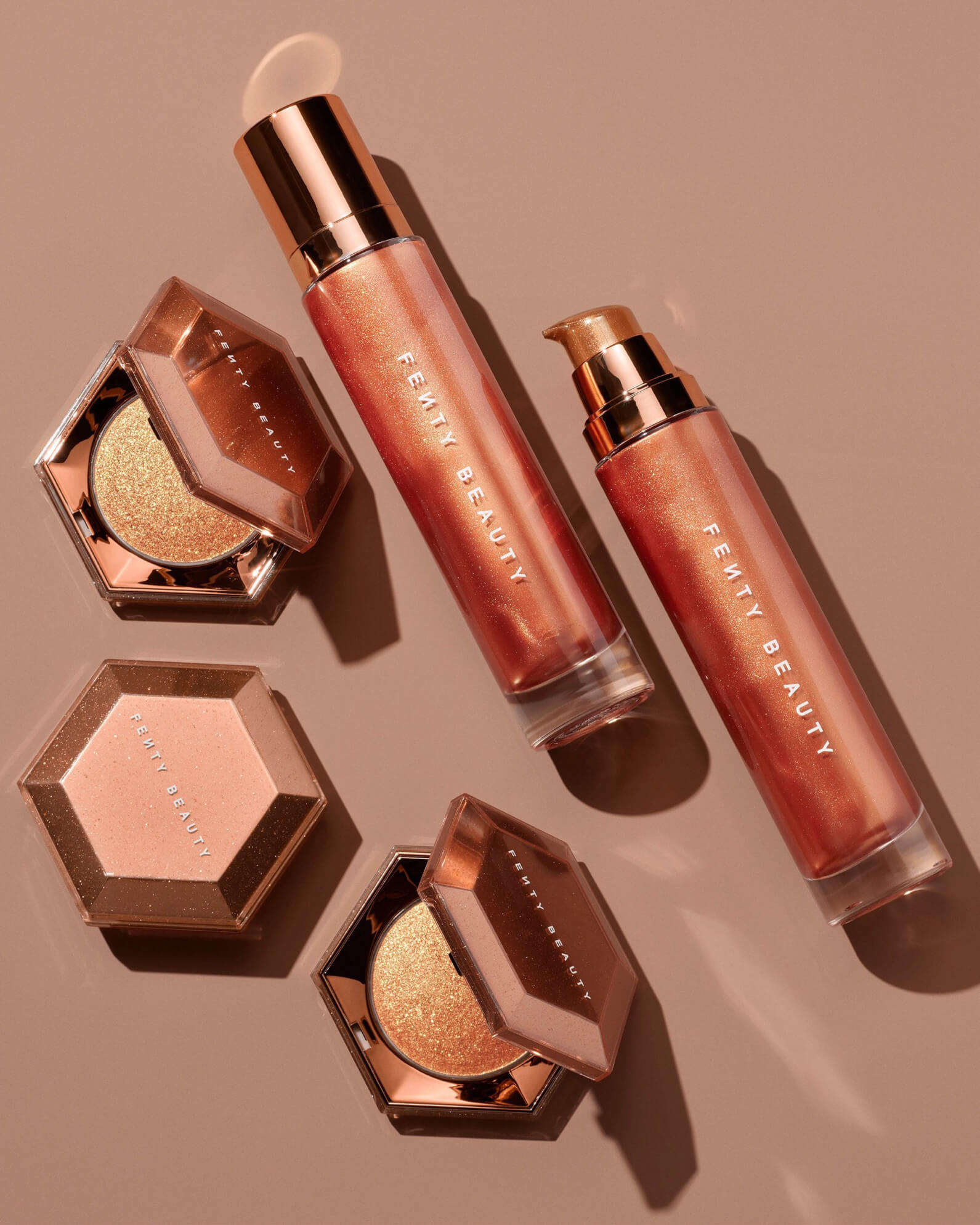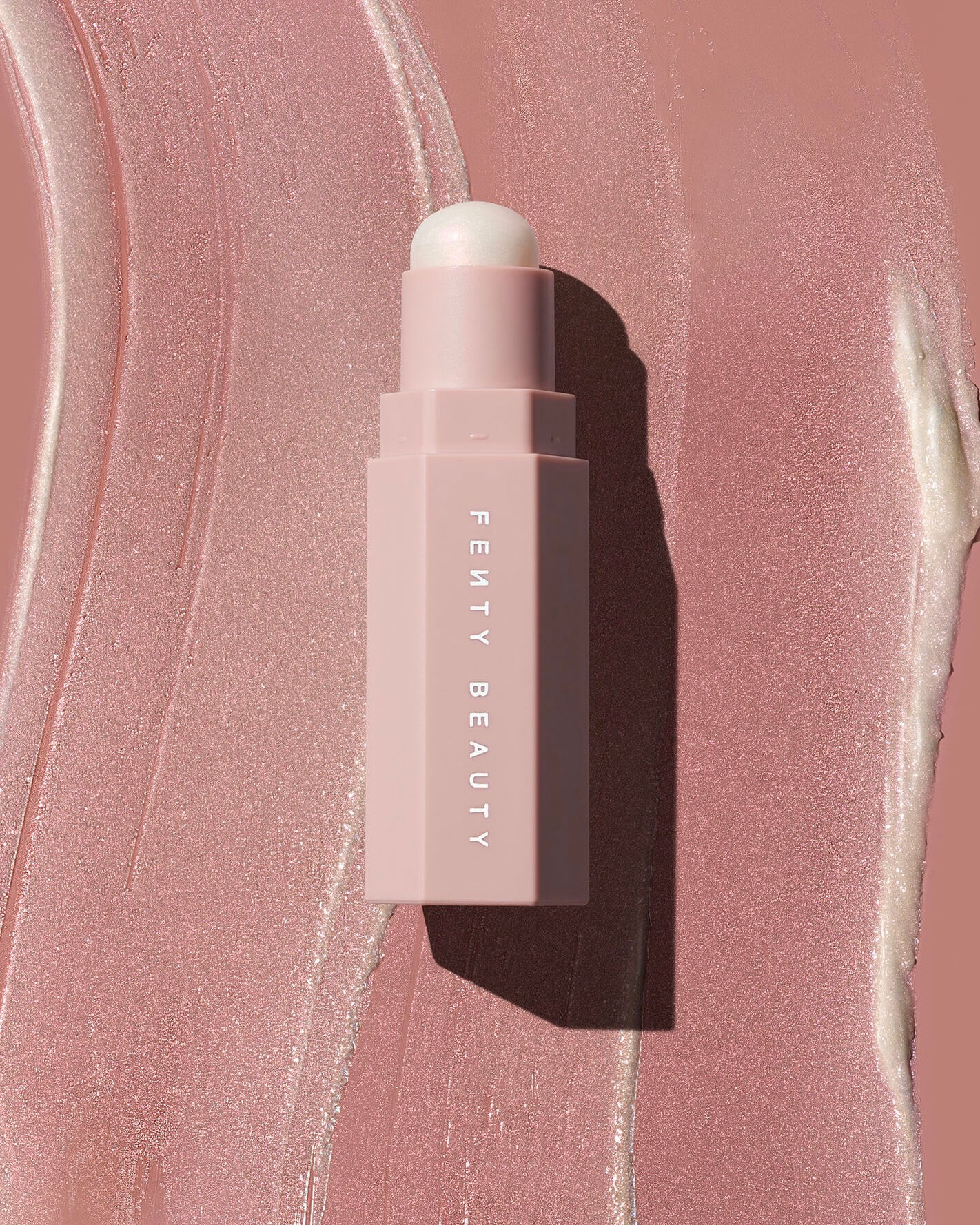 But the brand's news is not over just yet: Fenty launches three new products, starting with Fenty Beauty Match Stix Glow Skinstick, an highlighting stick that leaves a dewy effect.
This new stick is followed by the 3D effect highlighter Fenty Beauty Diamond Bomb All-Over Diamond Veil, in the new limited-edition shade Cognac Candy and the brand new version of the Body Lava body highlighter: the Body Lava Luminazer.
This product presents itself in a gel-form with a smooth texture, offered in three universal shades that also include the new color Cognac Candy.
WHAT
________
March Beauty News
Tom Ford Research: Eye Repair concentrate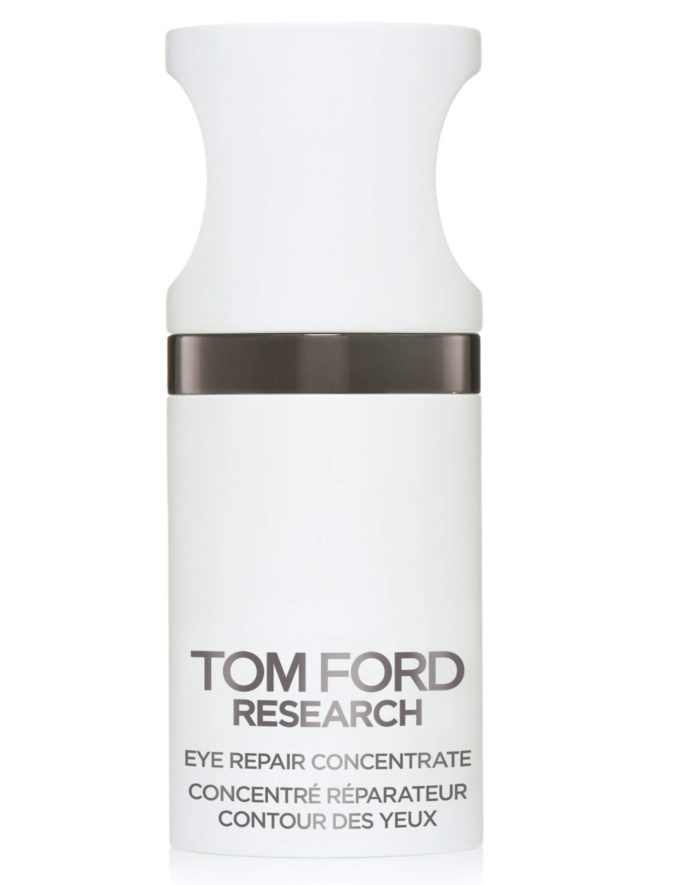 Thanks to relentless and avant-garde research, always strongly result-oriented, Tom Ford Research presents the new Eye Repair Concentrate, an eye product made of top-notch and potent revitalizing ingredients to give a boosted and luminous appearance to tired and stressed skin, helping with a thorough and long-lasting moisturization.
It rejuvenates the skin, too. It's designed to restore tone and elasticity thanks to powerful ingredients such as Cocoa, Caffeine and White Porcelain, to satisfy even the most demanding customers.
The hyaluronic acid, a strong ally for a healthy-looking under-eye area, and a series of humectants deeply moisturize and help the skin stay hydrated, while the Soft Optics brightens the eye area to reduce dark circles, fine lines and signs of tiredness. Further help comes also from the strong vitamin C.
Tom Ford Research designs a skincare product that offers the same visible results of a restful holiday, but in a practical (and indeed elegant) packaging.
March Beauty News
The Novelties By Dr. Jart+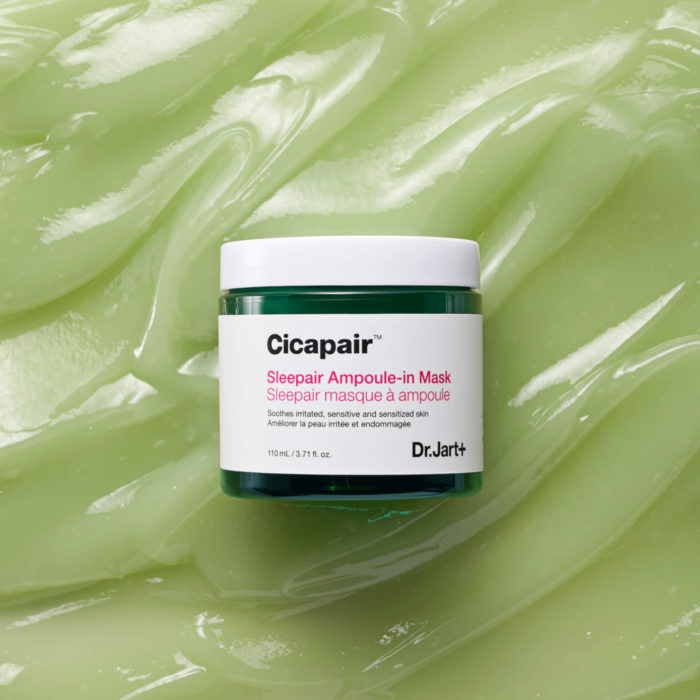 Dr.Jart presents two particular novelties for the spring: Cicapair™ Tiger Grass Sleepair Intensive Mask, a soothing night mask, and the Vital Hydra Solution line, an extra-innovative moisturizing collection.
Easy to apply and with a deep soothing effect, Cicapair™ Tiger Grass Sleepair calms any sign of redness and repairs damaged skin while we sleep thanks to its key ingredient, the Centella Asiatica, one of the brand's signature ingredients.
This mask, which is particularly suitable for sensitive or irritated skin, has a light cream-gel texture that has been formulated to stimulate and enhance the natural cell renewal process. Thus, this mask fights any sign of redness or blemishes while preventing further skin damage.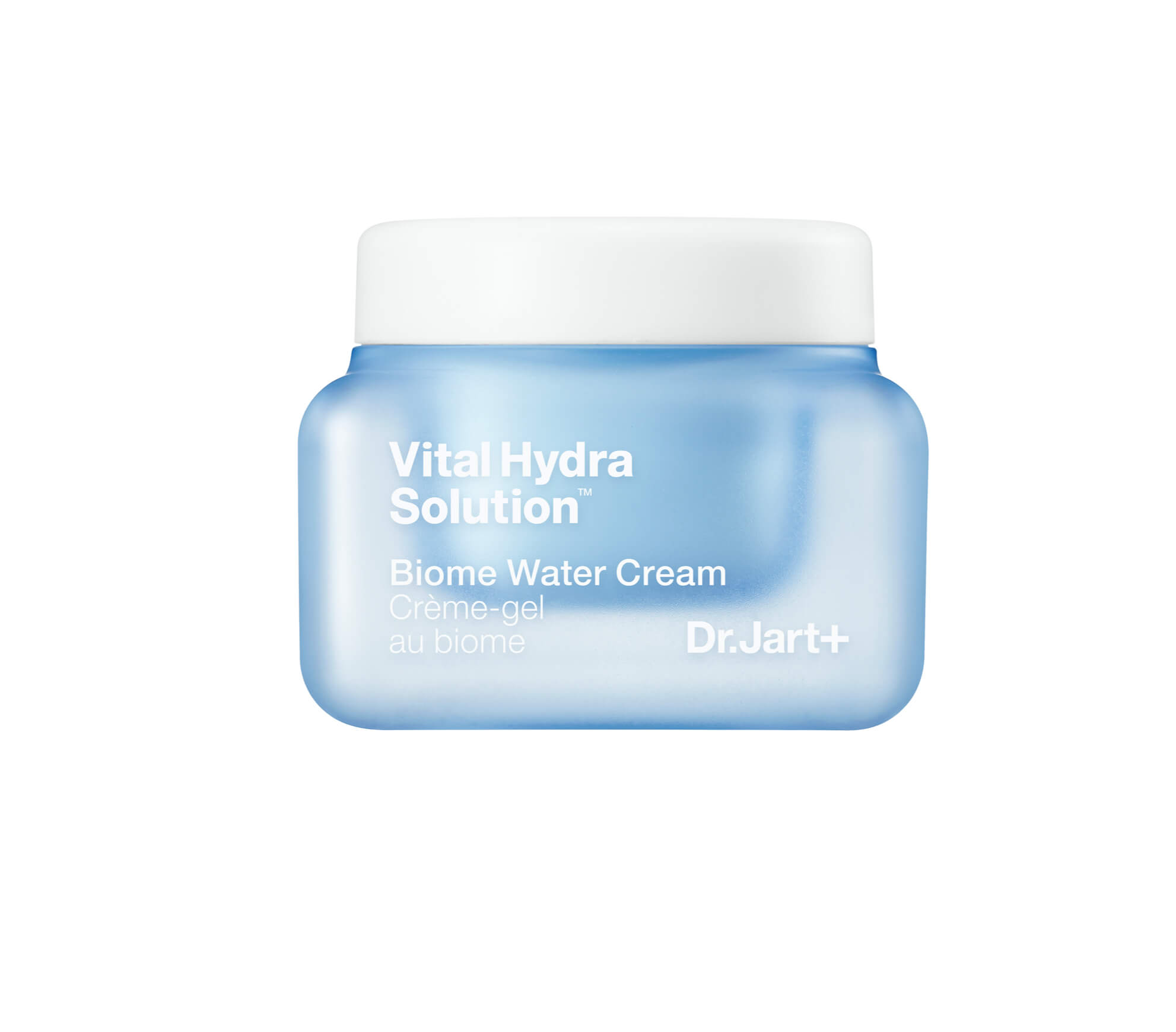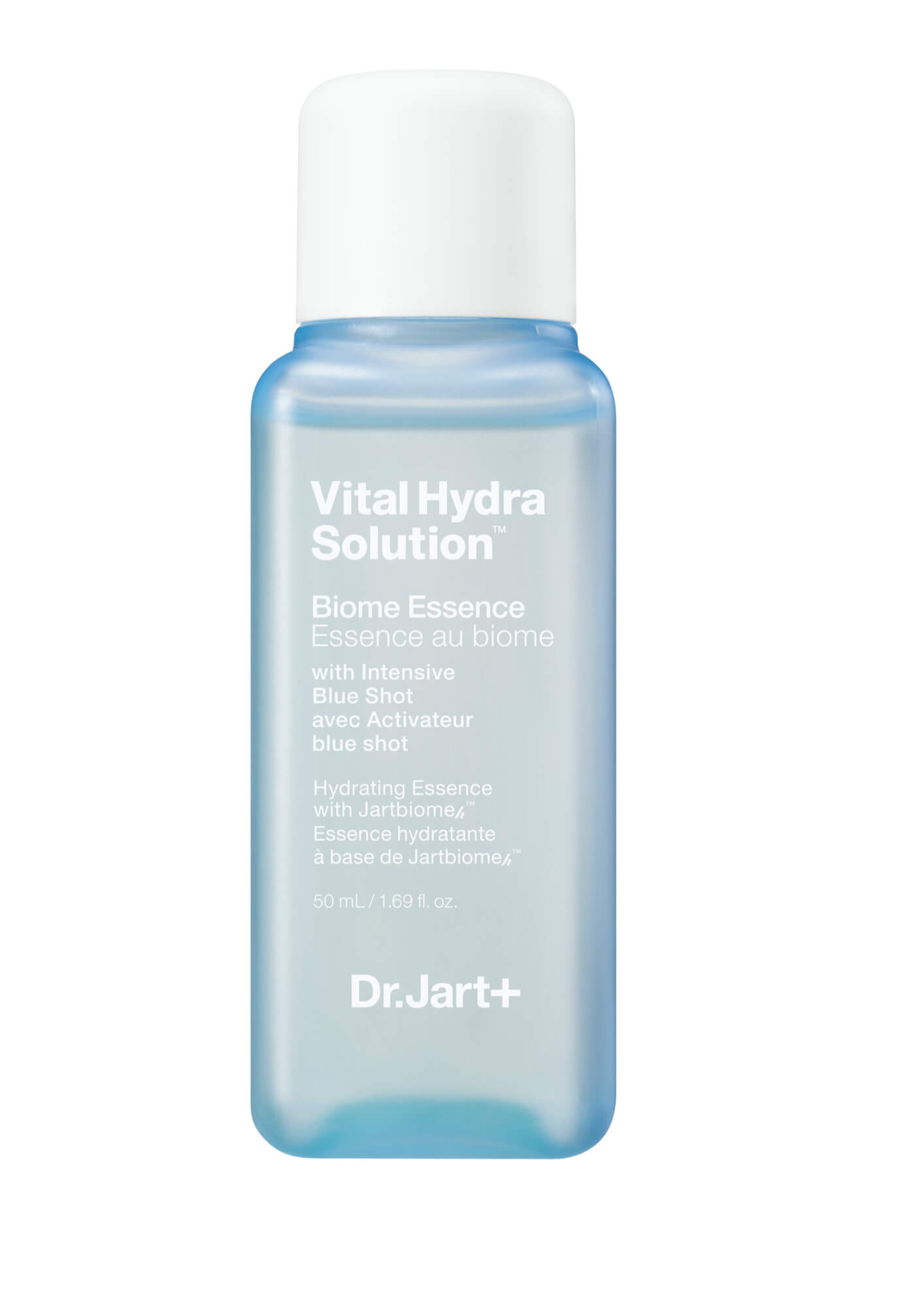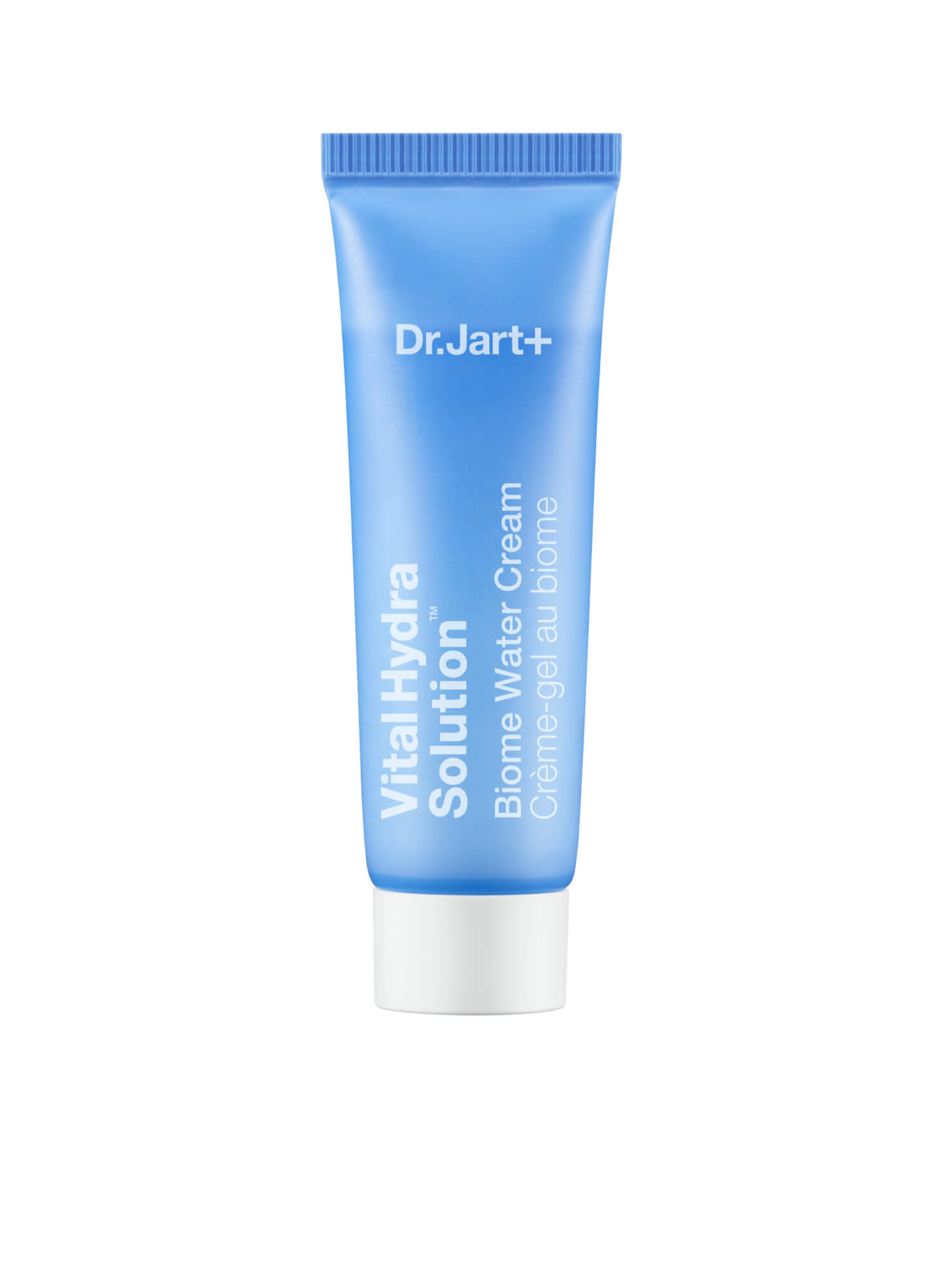 In addition, Dr. Jart + presents Vital Hydra Solution, the super innovative line thanks to the patented probiotic technology formulated with Jartbiome™ and composed of a mix of four probiotics that improve the regenerative capacity of the skin and repair its damage.
The formula, which is absorbed in a few seconds, allows the healthy bacteria to reproduce on the skin surface, as they act as a shield and protect the skin from external aggressions, leaving it hydrated.
Among the products, we find Vital Hydra Solution™ Biome Essence, a tonic lotion that moisturizes the skin making it bright and healthy, strengthening its natural barrier. This essence is sold together with the Intensive Blue Shot with an effective anti-oxidant and anti-aging action, which helps increase the skin's ability to retain hydration.
Following suit, there's the Vital Hydra Solution™ Biome Water Cream: a product that immediately hydrates and grants a pleasant sensation of freshness on the skin. Thanks to hyaluronic acid, it activates the nutrients that promote hydration. Also, it's formulated with a mix of minerals that enhances the skin's ability to retain hydration.
Finally, we have Vital Hydra Solution™ Biome Eye Cream: the moisturizing cream that rebalances the natural microbiome of the skin. It brightens and energizes the area around the eyes and reduces the signs of aging. This product is the ideal solution for those who want to improve the under-eye area and reduce dark circles.
March Beauty News
Kat Von D Vegan Beauty: Everlasting Blush and XO Vinyl Lip Cream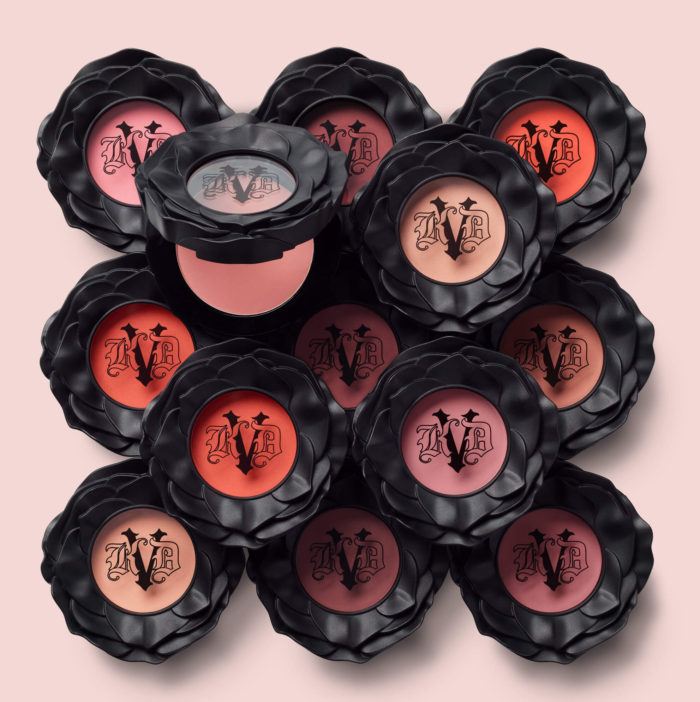 For this spring, KVD Vegan offers us two hyper-pigmented novelties.
The two products are respectively the XO Vinyl Lip Cream, the brand's first matte gloss available in 6 different shades, and the Everlasting Blush, delicate as a veil of color on the skin and also available in 6 shades.
The shades of both products are inspired by flowers, from Peonies to Dahlias (as the names of the shades indicate. Among them we can find: Tulip, Rosita and Blossom).
The XO Vinyl Lip Cream gloss offers a saturated color and absolute comfort, with a radiant effect and a maximum pay-off but always respecting animals, since it's worth stressing that KVD is fully vegan. This unique formula gives the lips a vinyl-like radiance through bold colors, for the perfect non-shimmery, non-gloss finish.
On the other hand, the Everlasting Blush adds to the complexion with a matte finish and a long-lasting staying power, perfect for working days. The powder is silky, highly pigmented and easy to blend for maximum results. Thanks to the 6 choices there's a blush for every taste, each enclosed in a flower-shaped black compact.
March Beauty News
Bye Bye Gender: Wycon and the Genderless collection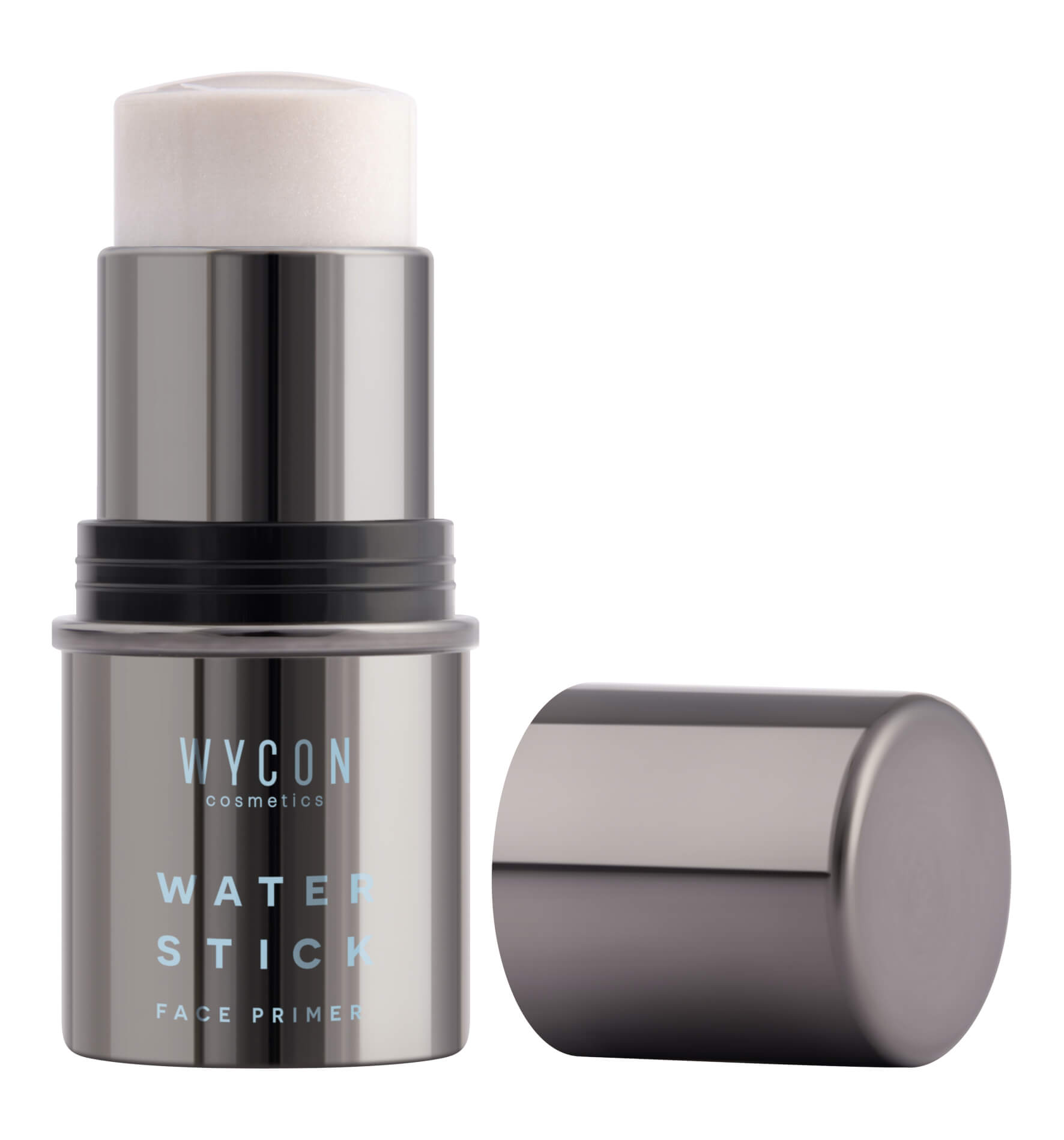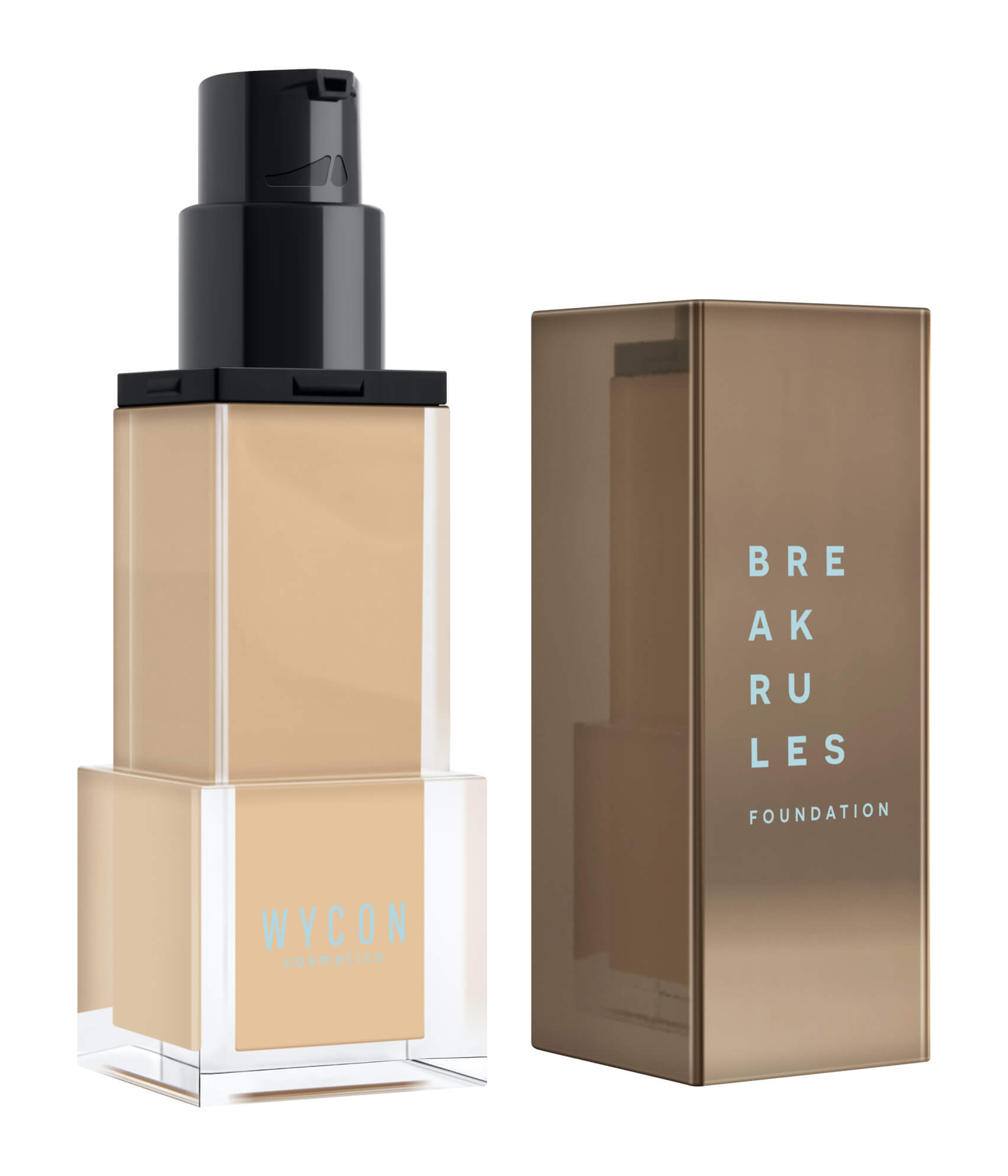 The Italian brand celebrated Father's Day and simultaneously took another important step towards achieving fairness and equality within the beauty world. It is not the first time that Wycon proposes concepts and collections that are not exclusively targeted to a female audience and that promote a beauty revolution. Be prepared to create new looks with the innovative Genderless collection.
The collection is available with a range of amazing products, comprehending makeup such as lipstick and eyeliner, from the primer to the eyebrow gel pen.
Let's open our overview with the Water Stick Face Primer: a highly moisturizing and water-based stick face primer which, thanks to the high percentage of substances with moisturizing and regenerating properties, keeps the skin moisturized and radiant. Following, we have the Break Rules Foundation: a fluid foundation available in 10 shades, enriched with hyaluronic acid and porcelain flower, SPF 25 and water-resistant, with an ultra-soft texture that smoothes and evens the complexion.
Furthermore, there's the Erase and Rewind corrector, with a matte finish and ideal for correcting dark circles, redness and imperfections, and the Click Pen Eyebrow, a gel-pen for combing, filling and fixing the eyebrows, available in four shades.
March Beauty News
Biofficina Toscana Presents: Solido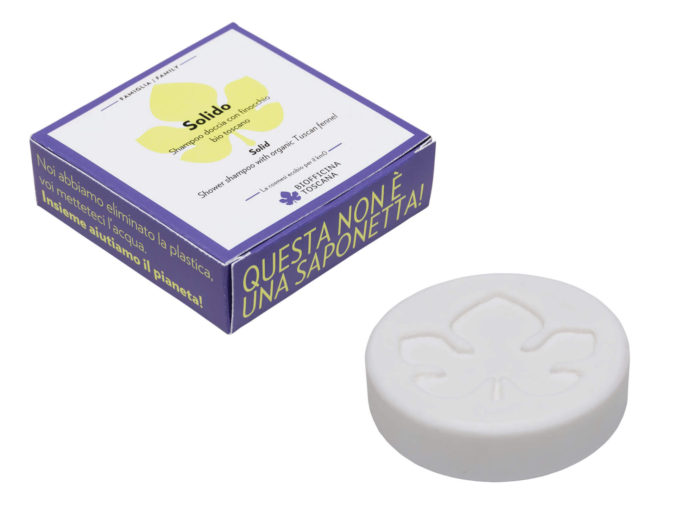 To celebrate its first decade of KM0 eco-bio cosmetics, Biofficina Toscana presents an eco-friendly and environmentally-friendly novelty: Solido, an innovative formula created to cleanse body and hair.
With the fresh scent of sweet fennel and cedar thanks to the essential oils infused in the formula, Solido is formulated as a liquid detergent but without water: which makes it the perfect product to take with us on vacation or on weekend's getaway. We can appreciate how the plastic pack is not needed anymore, thus promoting a more conscious use of resources and avoiding unnecessary waste. Even the cardboard packaging comes from sustainable sources.
The formula of Solido combines the delicate surfactants of plant origin with a gentle cleansing action. It's made with organic Tuscan fennel harvested from the "Il ramerino" farm (Pitigliano, Grosseto), which is rich in mineral salts, flavonoids and vitamins with a detoxifying, purifying and antioxidant. It also contains hydrolyzed amaranth proteins with moisturizing and protective properties, for soft and elastic hair and skin.
Among the other ingredients, we can count the vegetable wax of Rhus Verniciflua, enriched with emollient powers, the willow bark extract, detoxifying and normalizing, and the essential oils of sweet fennel and cedar with a detoxifying, purifying and antioxidant action.
A product for body and hair that will give a green, eco-friendly turn to our routine, with the promise of the highest quality.
March Beauty News
Caudalíe: Vinoperfect Crème Éclat Anti-taches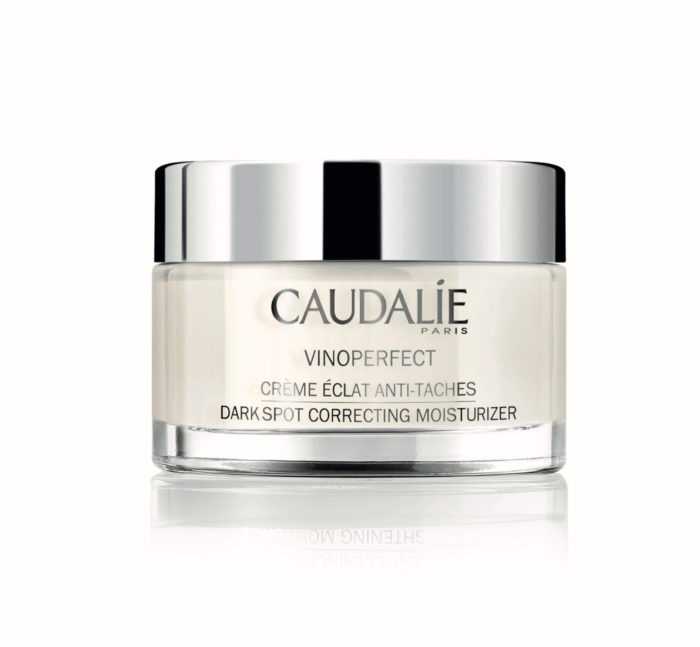 A cult product of the brand for 15 years now, Caudalíe's Sérum Éclat Anti-taches continues to make us fall in love: now.
However, the Vinoperfect line is enriched with a new cream treatment with 97% of ingredients of natural origin. Crème Éclat Anti-taches is a gel treatment designed for all women who want to correct or prevent the appearance of spots, regardless of their origin (sun, acne, signs of pregnancy), but also to promote well-being and uniformity for the skin, all in a single moisturizer. This cream is inspired by the serum and it acts in tandem to ensure maximum brightness to the skin, enriched with precious active ingredients that make it special.
Among those ingredients, we find the Vitamin B3, which strengthens the skin barrier from oxidative stress and damage caused by pollution, and White Peony which frees the skin from pollution and free radicals are the secrets of this cream.
March Beauty News
New Lip Balms by Yves Rocher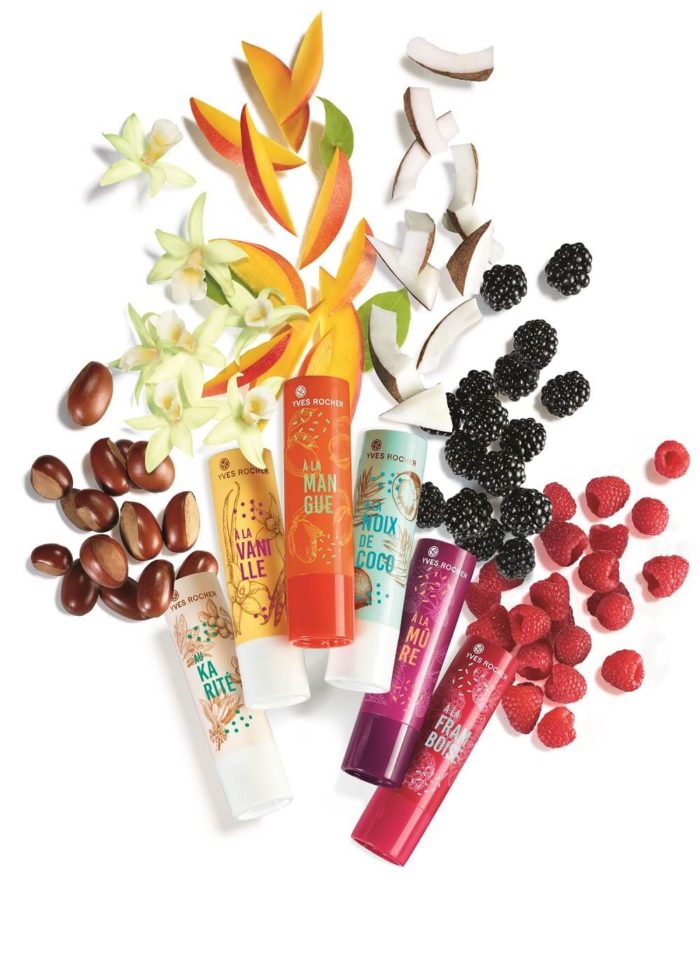 Yves Rocher expands its iconic Plaisirs Nature line by presenting the new lip balms in the irresistible fragrances already offered in the Shower Gels (such as coconut, vanilla and strawberry, among the others).
In addition to the precious formula made in France (more specifically in Brittany) always with simplicity in mind, as well as respect for the environment but also of the power of the ingredients, the texture of the Lip Balms repairs and soothes even the driest lips. It, therefore, gives a feeling of immediate comfort that nourishes the lips even for six consecutive hours.
These delicious lip balms are extremely pleasant to wear thanks also to the base enriched with Shea Butter, selected by the brand's researchers for its nourishing and repairing virtues. The Shea Butter used by Yves Rocher comes from a bio-fair and sustainable production chain in West Africa, among the 250 partner chains of the brand, which are responsibly managed and spread all over the world.
March Beauty News
Estée Lauder and Re-Nutriv Ultimate Lift Regenerating Youth Emulsion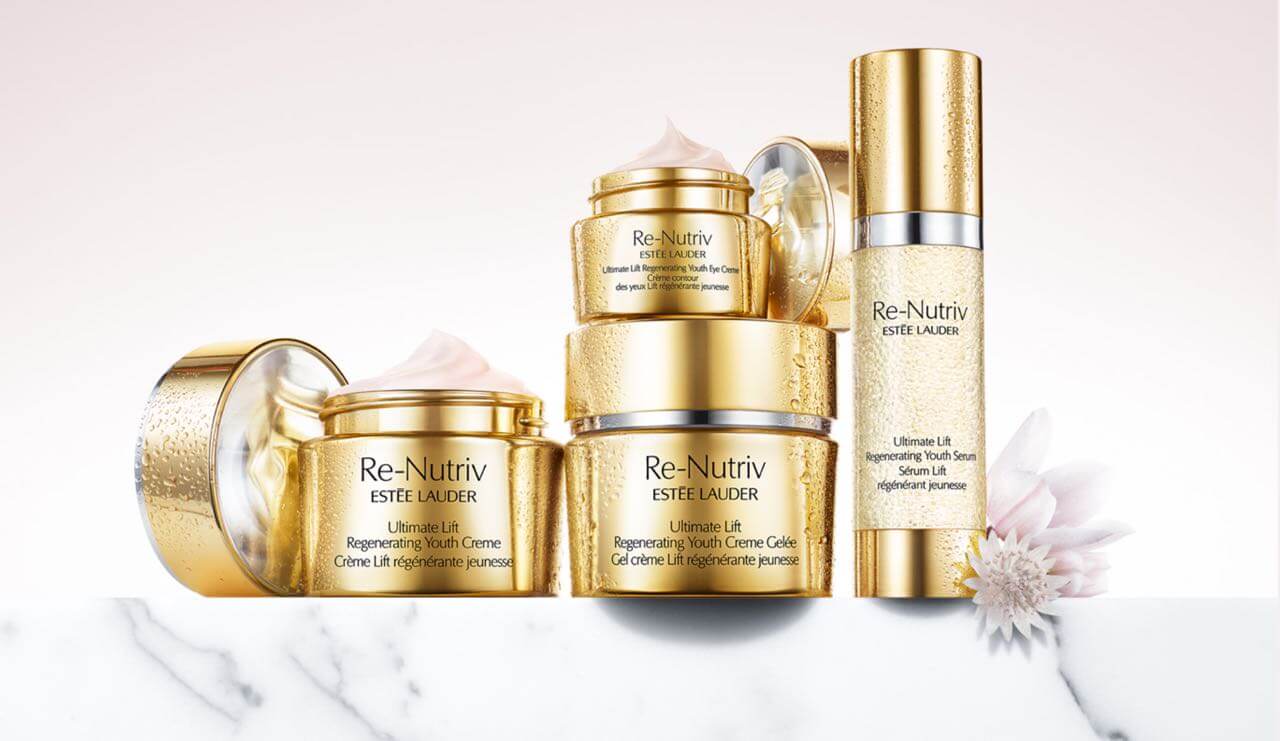 "Estée Lauder loved flowers. At home and in the office she surrounded herself with fresh flowers and her parties were famous, among other things, also for the beauty of the floral arrangements. She was a brilliant perfumer and her passion for fragrances was inextricably linked to her passion for flowers."
It is precisely this love of flowers and nature that inspired the Maison in the creation of the Re-Nutriv Ultimate Lift Regenerating Youth Collection, a collection of six products with a special formula infused with precious Himalayan Gentian (hand-picked in nature) that now is enriched with a new emulsion. The new Re-Nutriv Ultimate Lift Regenerating Youth Emulsion gives silky-smooth hydration thanks to the ingredients of the line. This particular type of Gentian has been known for thousands of years for its ability to resist extreme environments. Known and appreciated by traditional Ayurvedic medicine, this plant is famous for being "Tri-Dosha Balancing," which means it's an aid to keep the three forces, or doshas, in harmony.
In addition to the ancient transformative powers of the plant, its extraordinary survival skills attracted the attention of the brand and made the Himalayan Gentian the spearhead of this collection. In addition, the formulas (embellished with 24k gold and anti-irritant formulas) use the Re-Nutriv technology, which helps support the natural activation of SIRT-1 and SIRT-31. This way, they re-energize and enhance the natural self-renewal capabilities of the skin, helping the cells to act and feel "young" for a longer time. Moreover, the pearls of the South Seas help the skin to find that brightness typical of youth.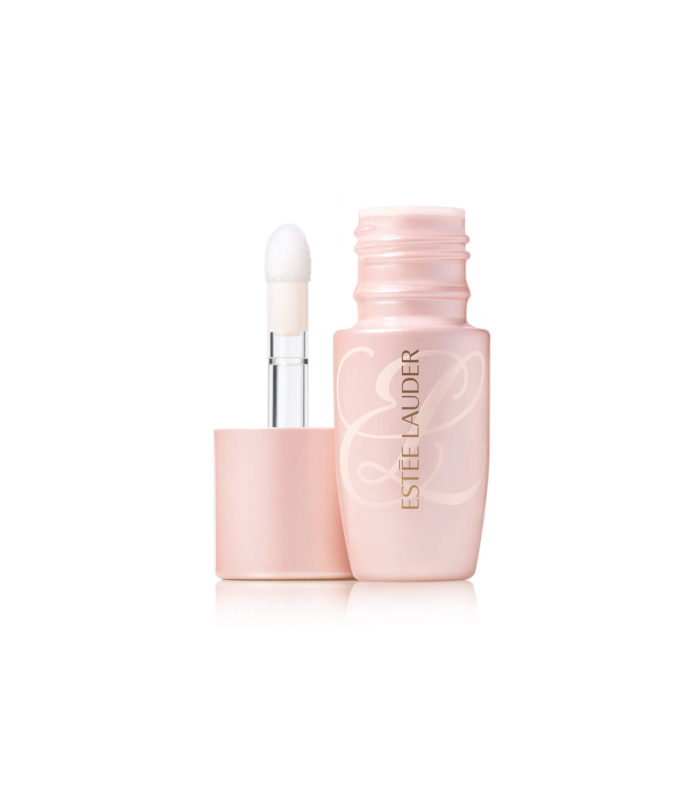 In addition to this new and bright collection, Estée Lauder also offers the new SOS action oil for dry and damaged lips: the Pure Color Envy Nighttime Rescue Lip Oil Serum. This serum repairs and regenerates the lips during nighttime.
March Beauty News
Pixi: + C VIT Collection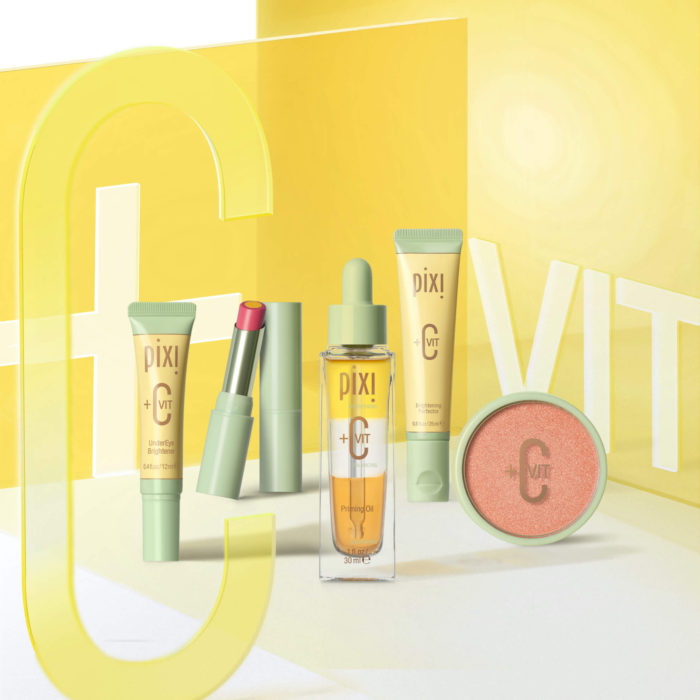 For this spring, Pixi continues to revolutionize its cosmetic and skincare line with the introduction of the first-ever infusion-makeup collection: the + C VIT Collection.
This line, consisting of six products that are halfway between makeup and skin treatments, is proposed as the ideal tool for creating a perfect no-makeup makeup, with a seamless and luminous appearance. This new category marks an extraordinary innovation for the brand, as each product gives the skin the radiant nourishing effect of vitamin C, while correcting the complexion.
Among the highlights of the line we may find: a perfecting eye contour serum, an infusion of vitamin C to even and highlight, to give the skin a rejuvenating "glow," a three-phase oil infused with vitamin C for a brightness boost, a delicate lip balm with a powerful heart of vitamin C and E and a glowy powder, also infused with vitamin C and E, which makes the skin silky-smooth and radiant.
Our new secret for an effortless no-makeup makeup.
Keep an Eye On
________
Dolomia, No-Stress BBcream
Out: Now
Starskin, Cactus Velvet Eye Cream
Out: Now
Aerin, Wild Geranium
Out: Now
L'Occitante en Provence, Rinvigorating Face Mask
Out: Now