Winter Symphony.
There couldn't be a better name for the Luisa Beccaria's Fall/Winter 2018-2019 collection.
Symphony because, as the definition says, it is a harmonious combination of homogeneous elements that proposes the sounds (and motifs) of nature, so dear to the stylist and for this reason recurring in her creations. Winter because, besides being presented on a cold and cloudy day at the end of February, the collection stands as a starting point for some trends that will be protagonist during the next autumn/winter season.
The general style of this fashion show is dandy: Luisa Beccaria's woman is seduced by the shapes of the masculine figures (there is no lack of soft trousers) which she wears with an innate casualness and carefreeness. The fabrics used range from wool to organza, from silk to velvet, through brocade, lace, and lurex.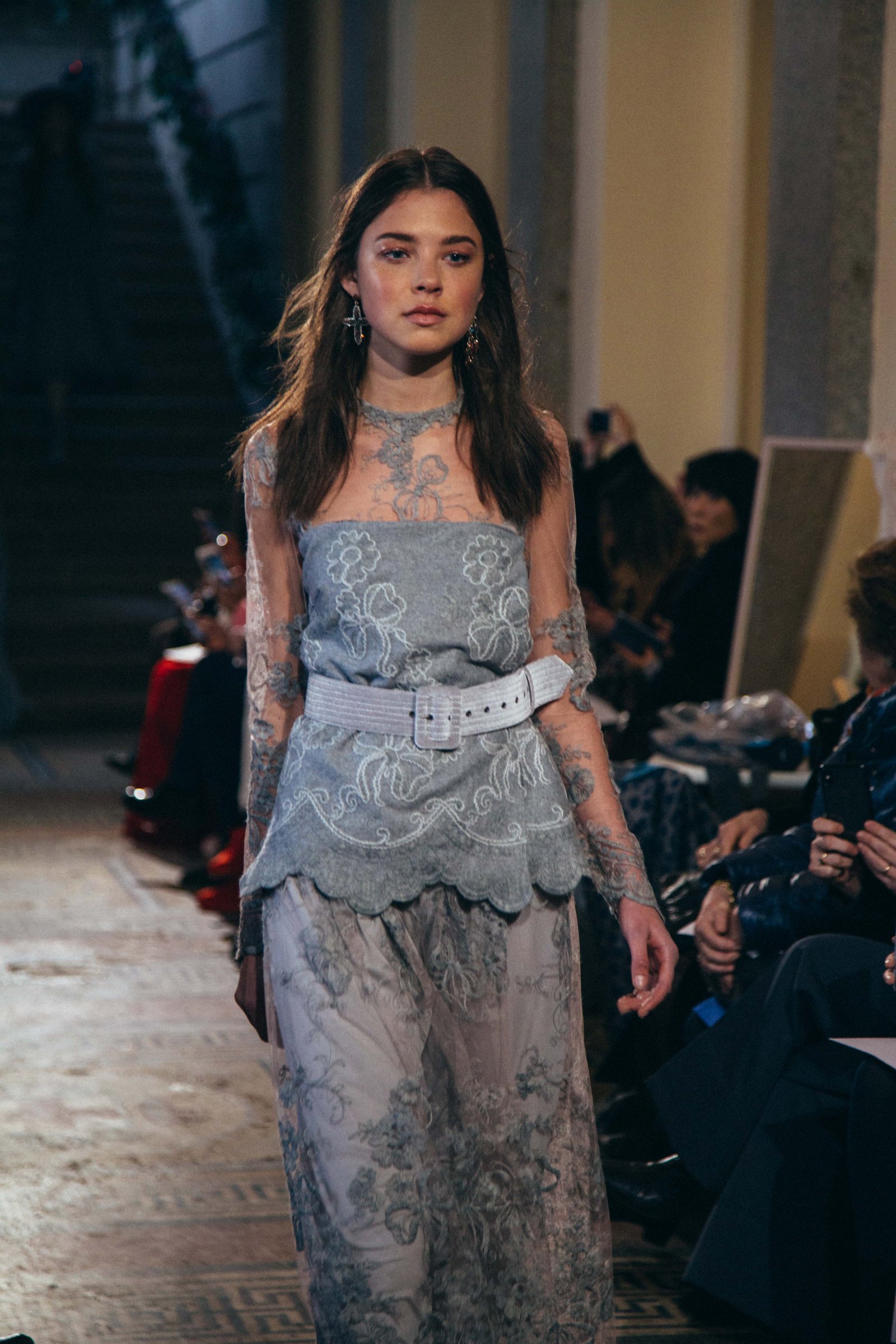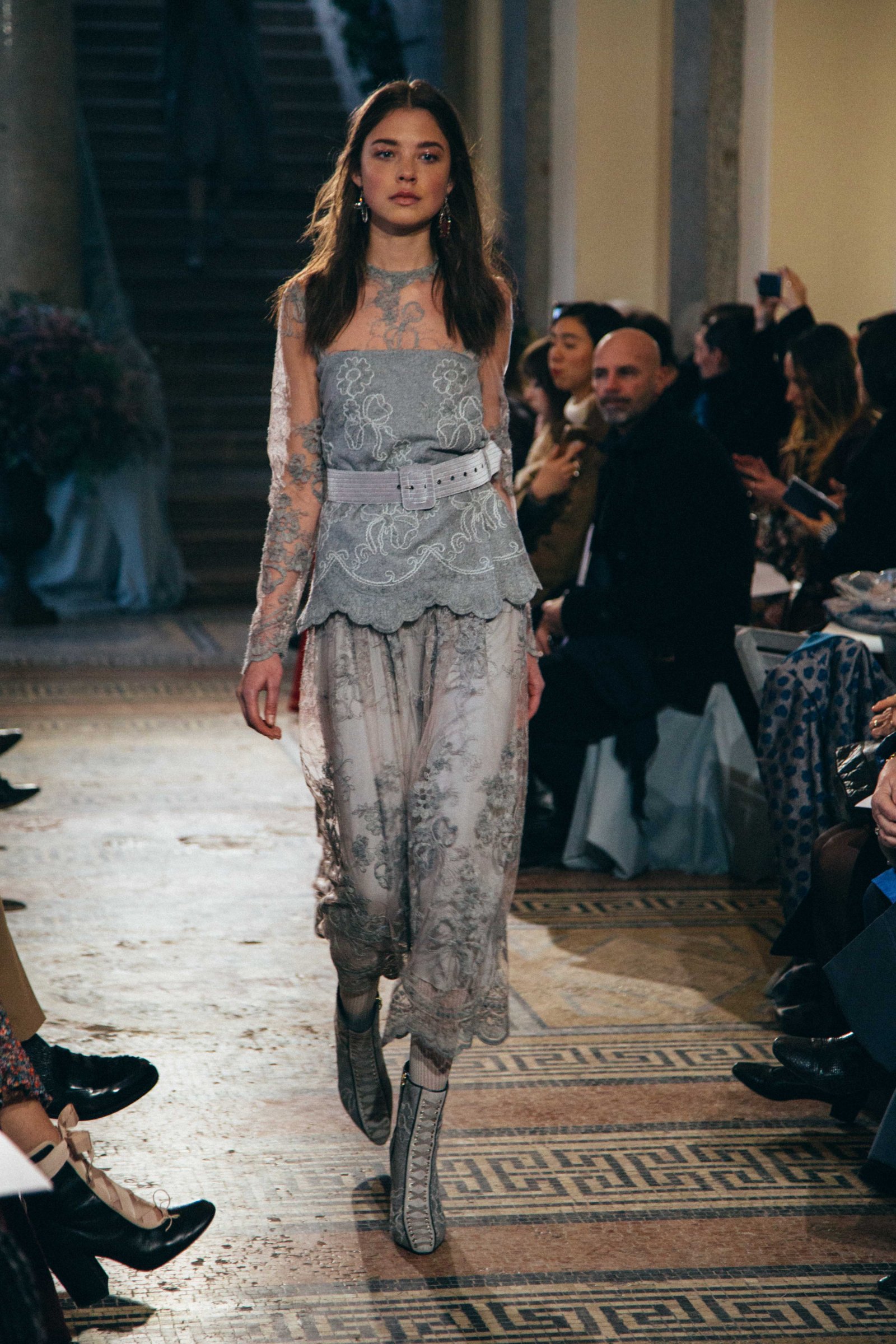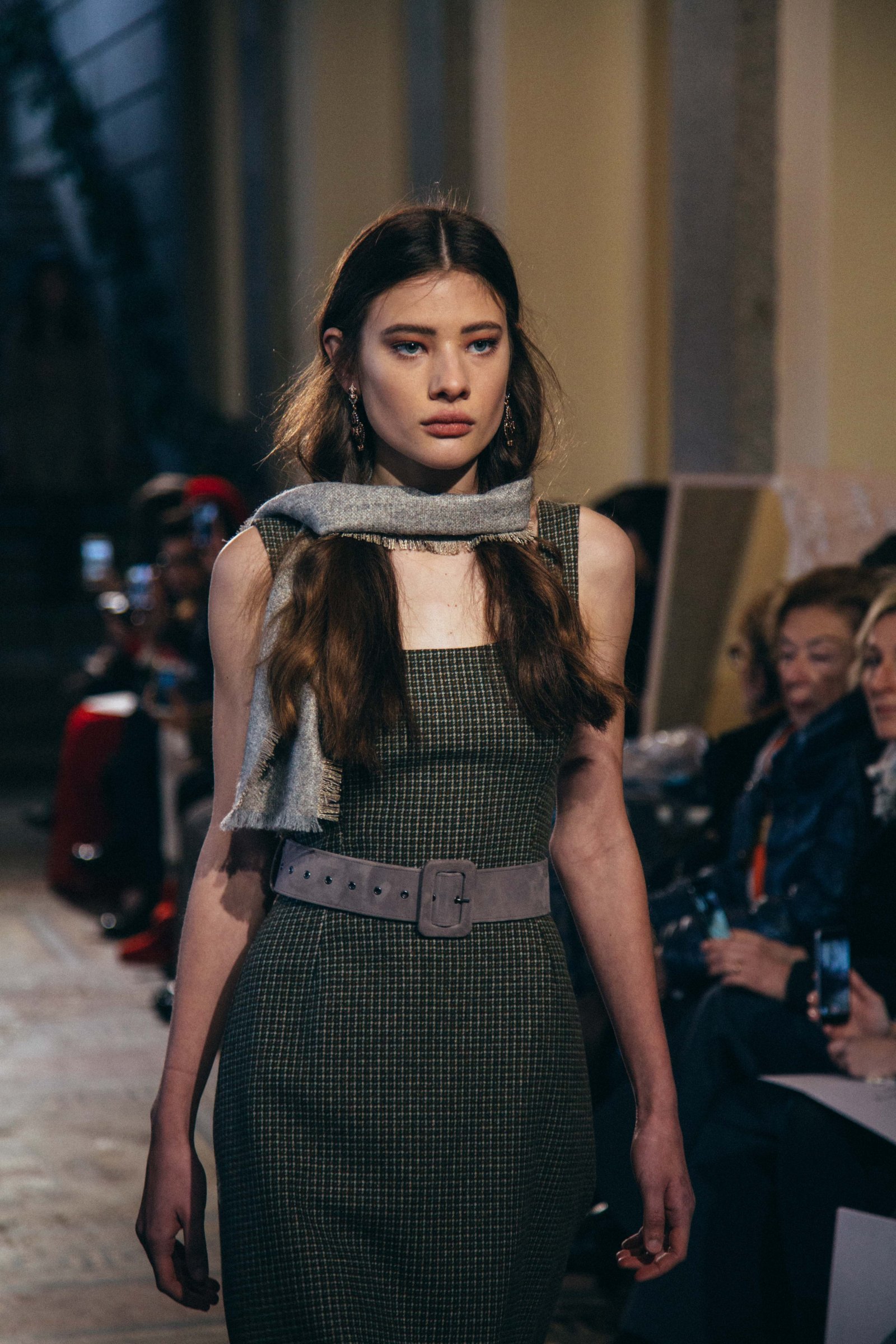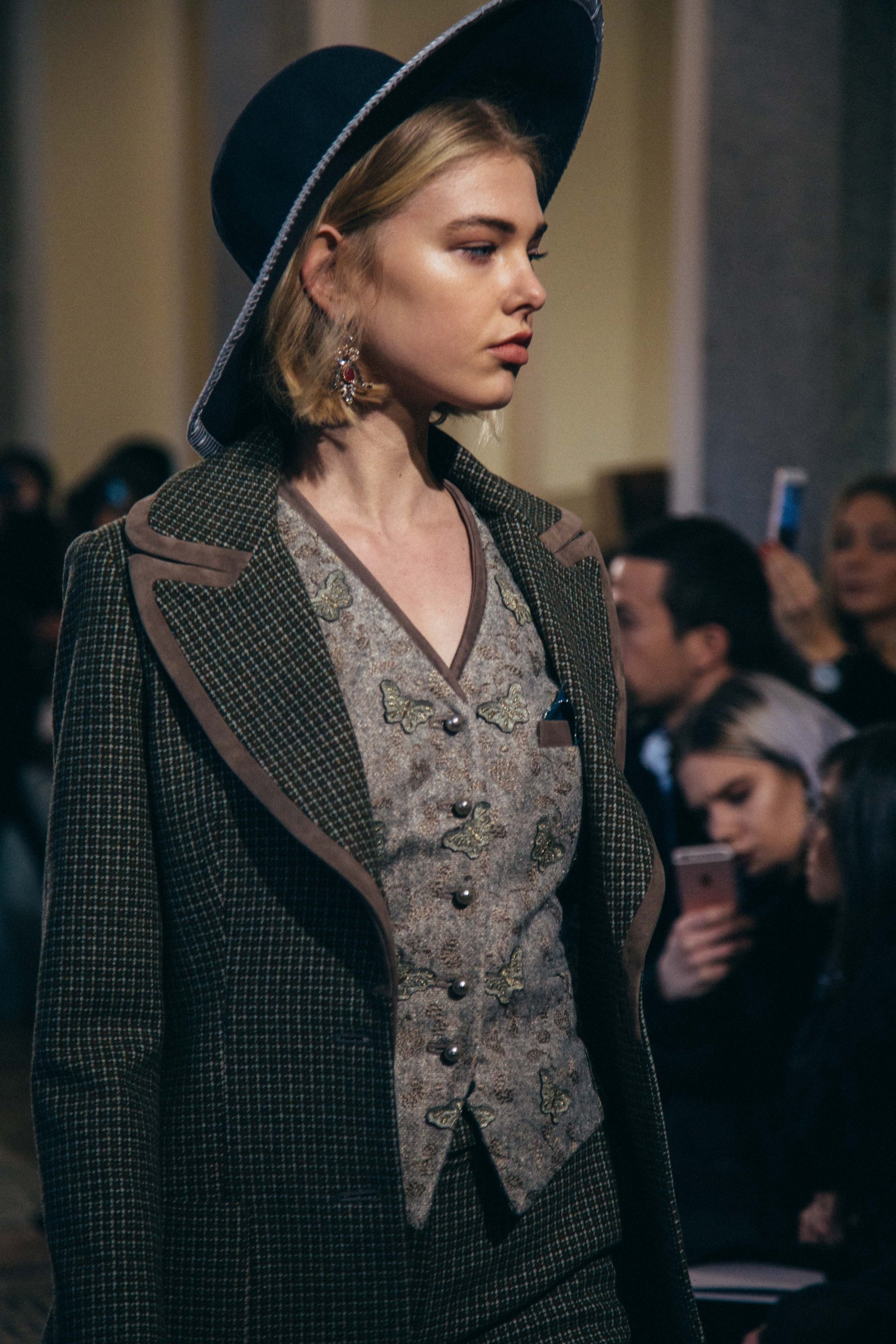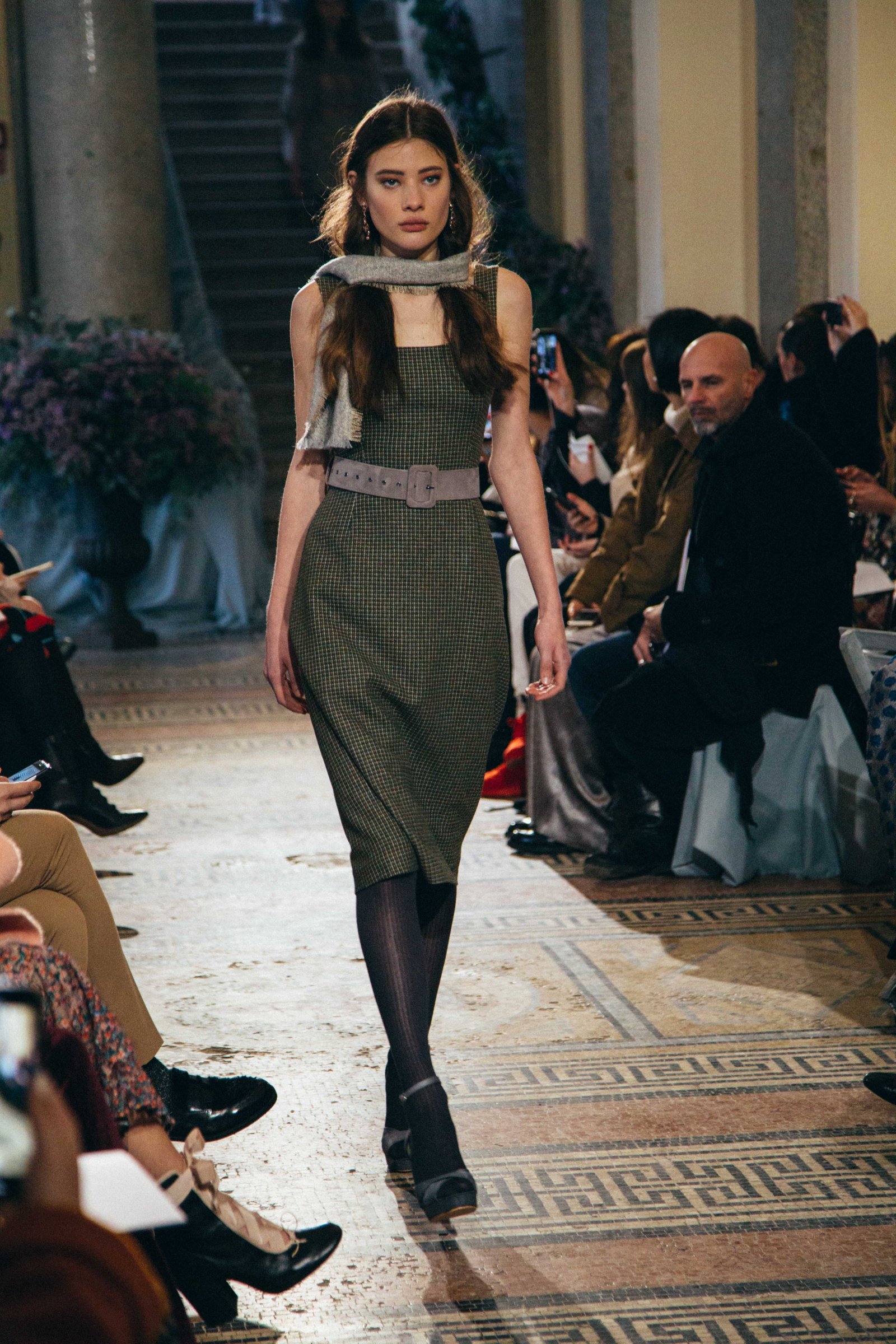 The creations are good both for the day and for the evening and they come in a wide variety of outfits, capes, maxi cardigans, midi dresses, and Couture dresses, balanced between lightness and comfort. The traditional care for the details of Luisa Beccaria is respected and valued: from floral embroideries to artistic finishes, trough sequins and precious' inserts to the semi-sheer and checkered textures, each creation is unique for the refinement and the quality typical of the Made in Italy that transpires from the beginning to the end of the fashion show.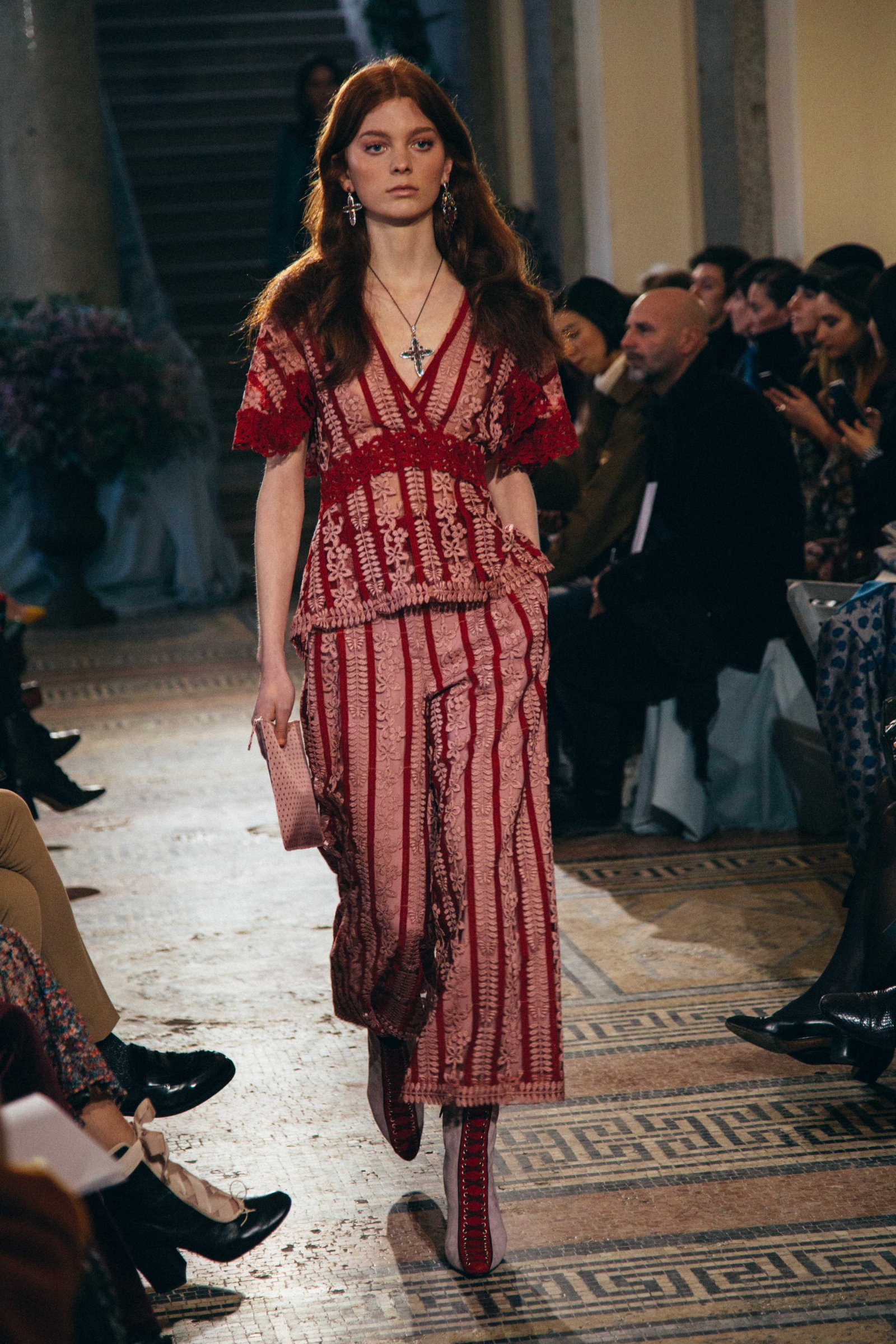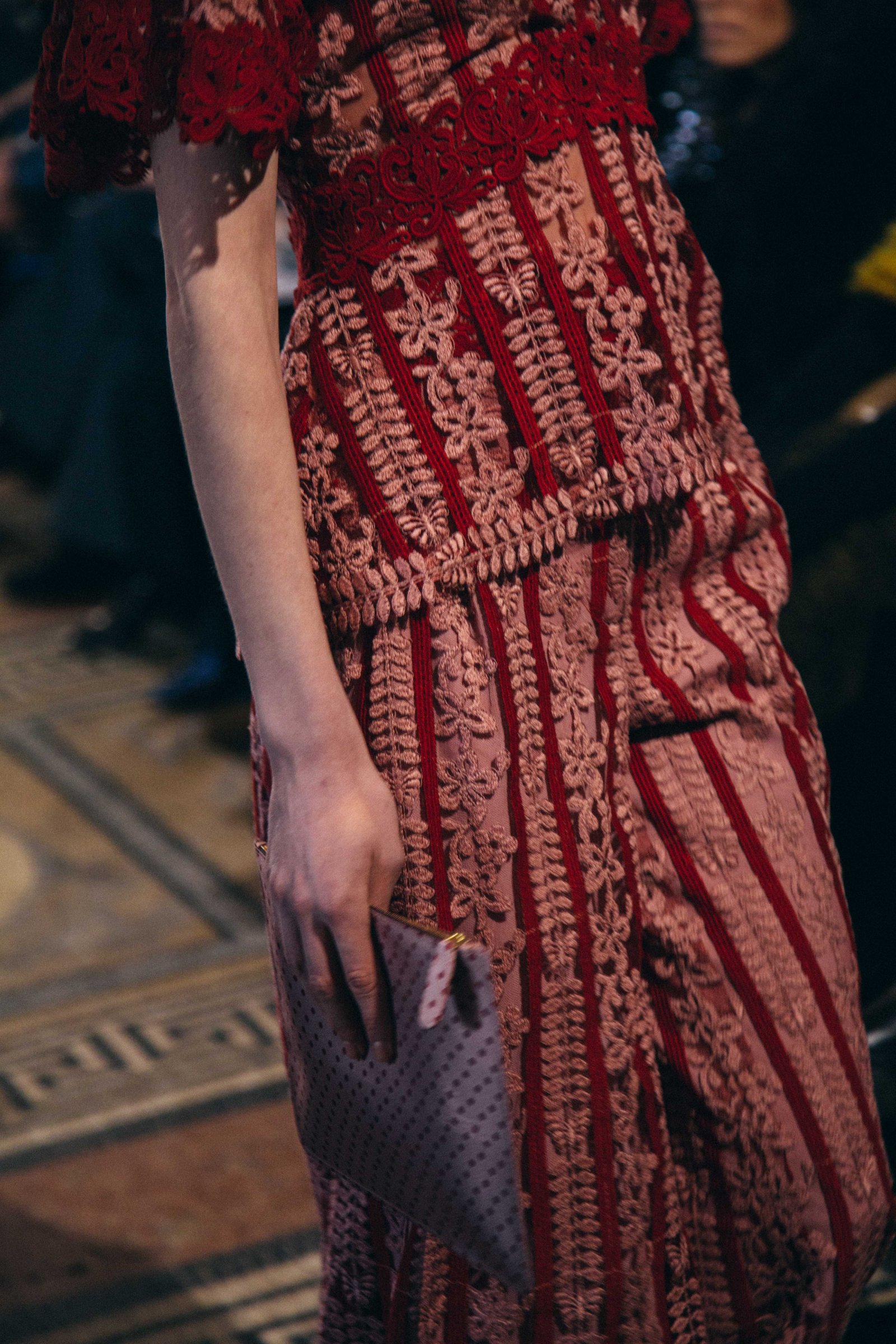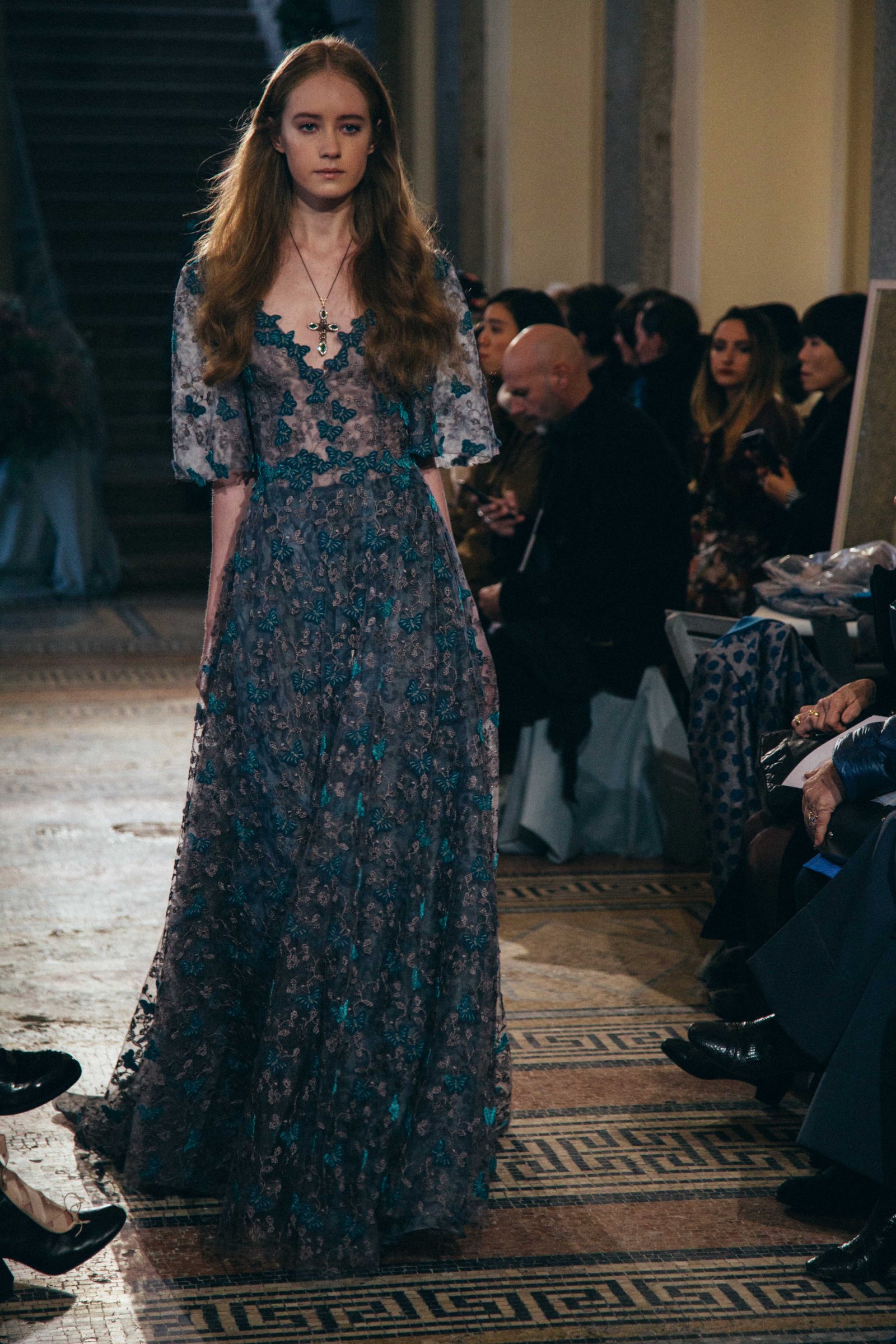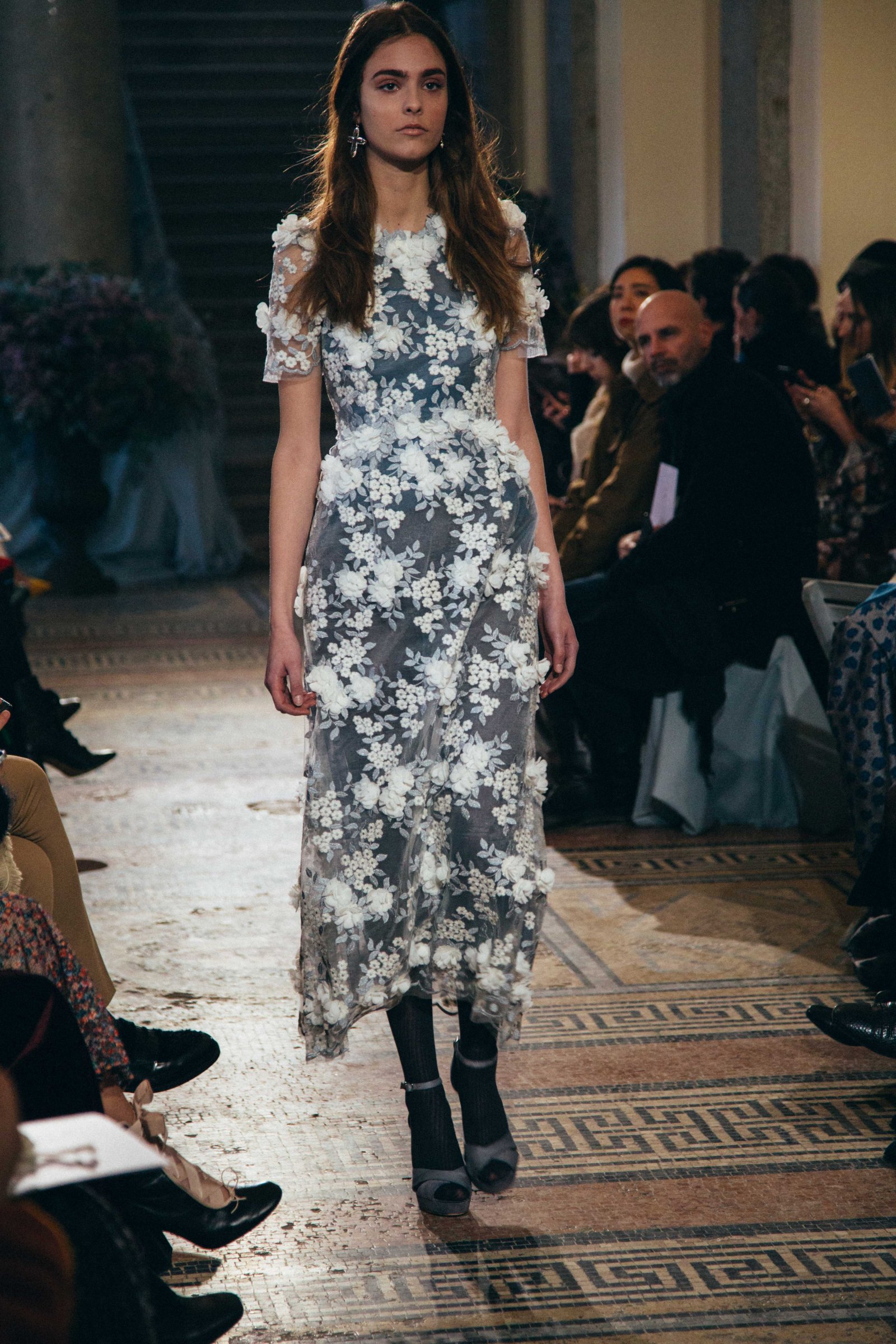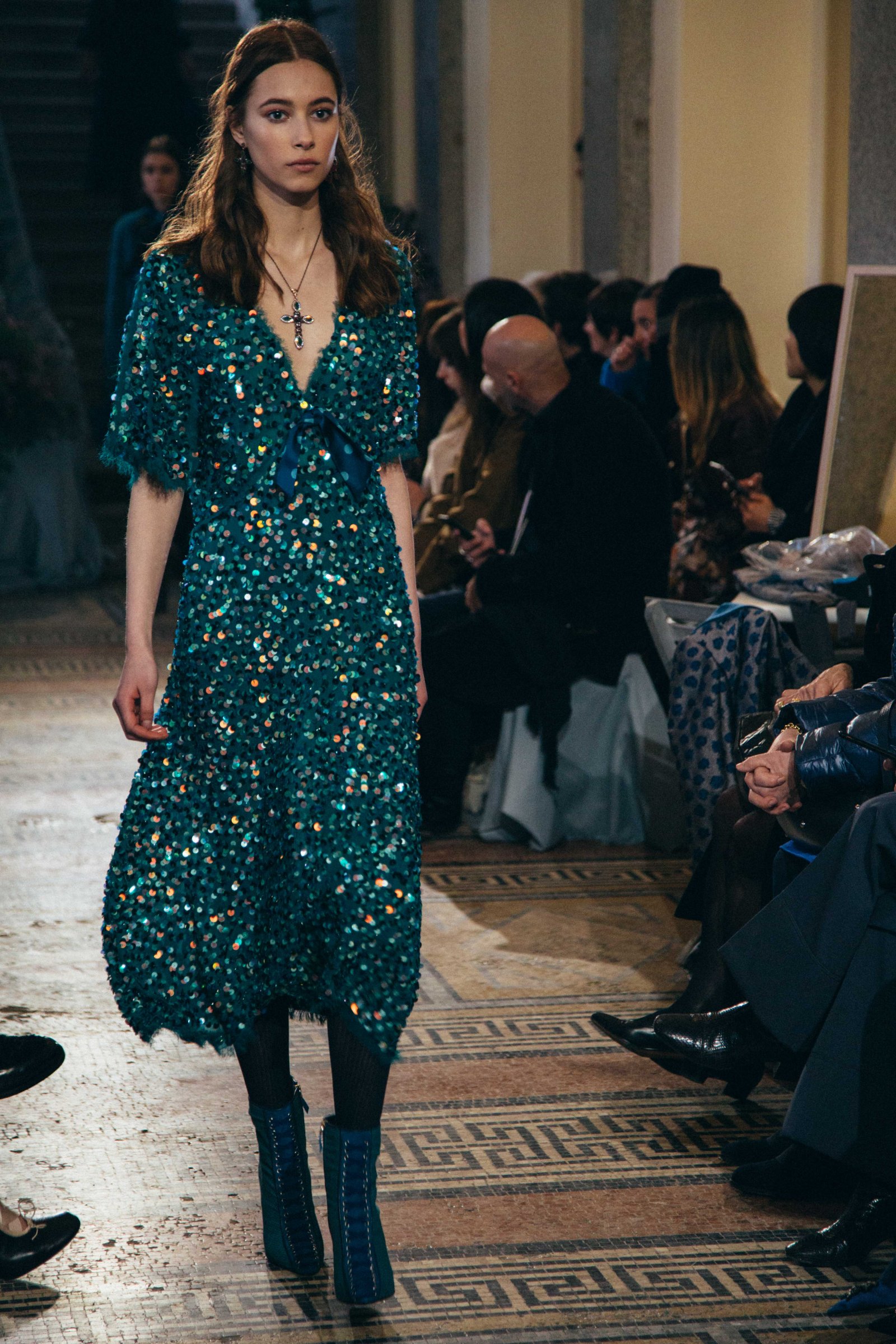 The main accessories are the wide-brimmed felt hats, the wide belts that sensually mark the silhouette and the small fabric clutches that recall the motifs of the dresses. The footwear also becomes a protagonist thanks to the collaboration with Racine Carrée, who proposed high boots in suede, brocade, and velvet.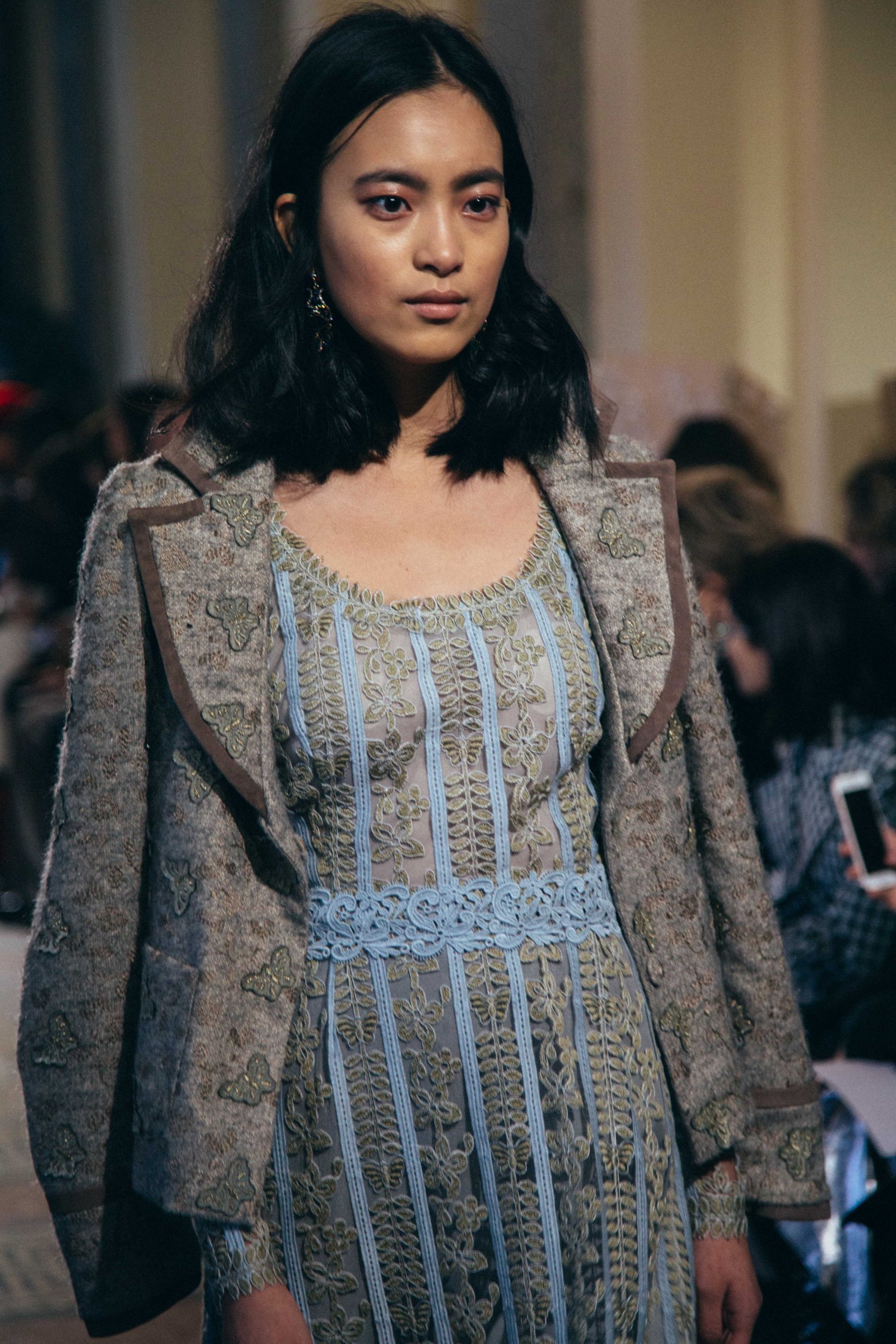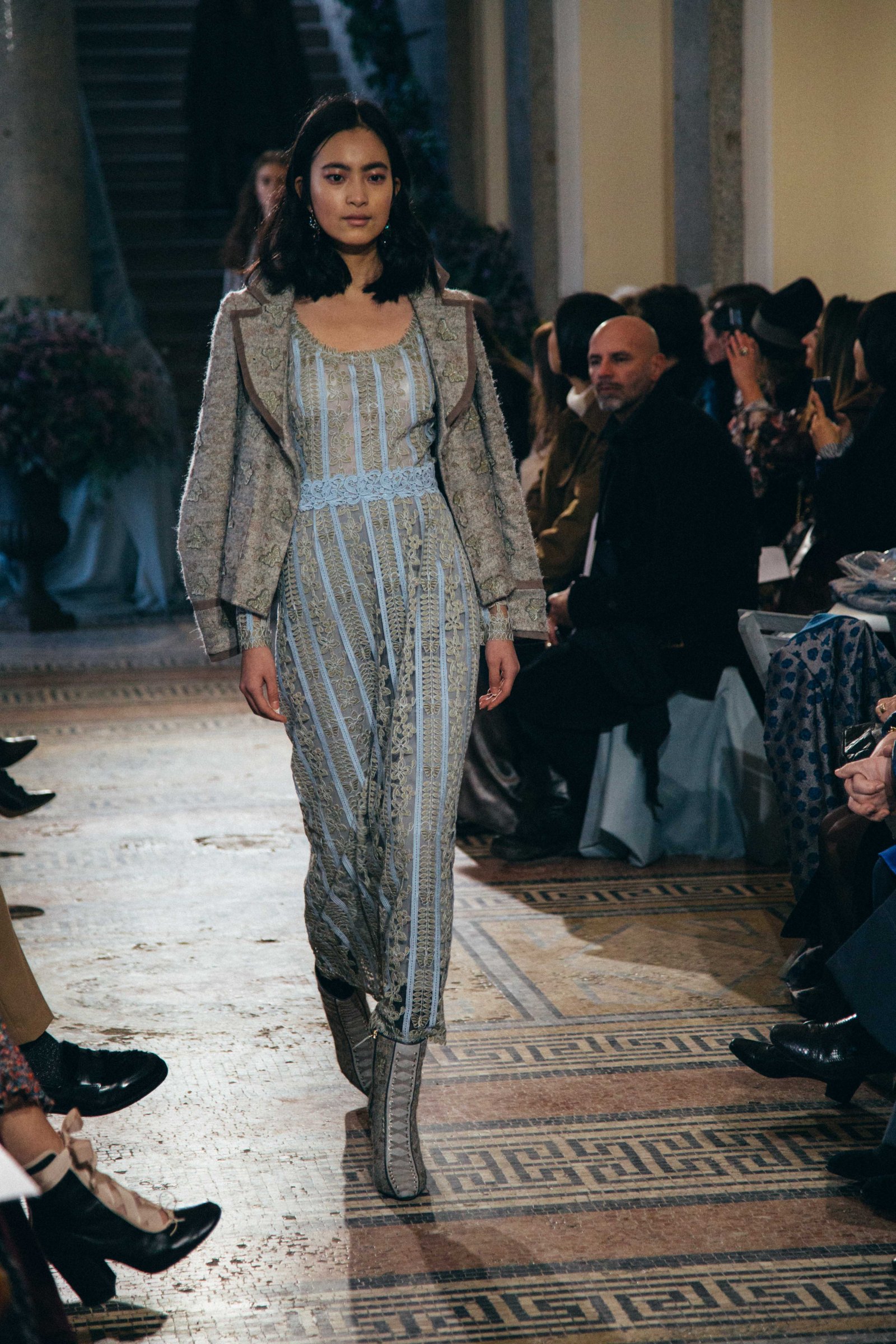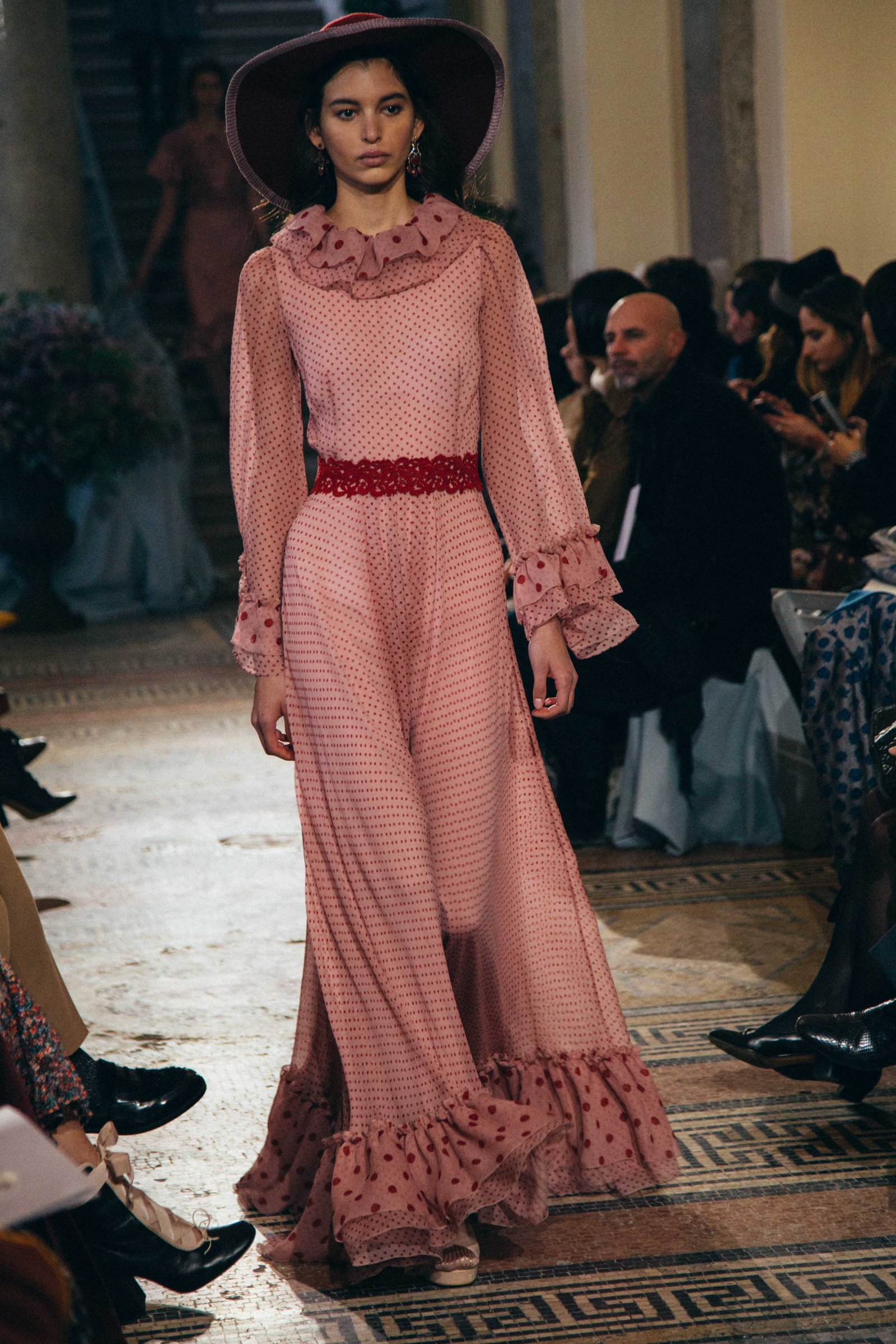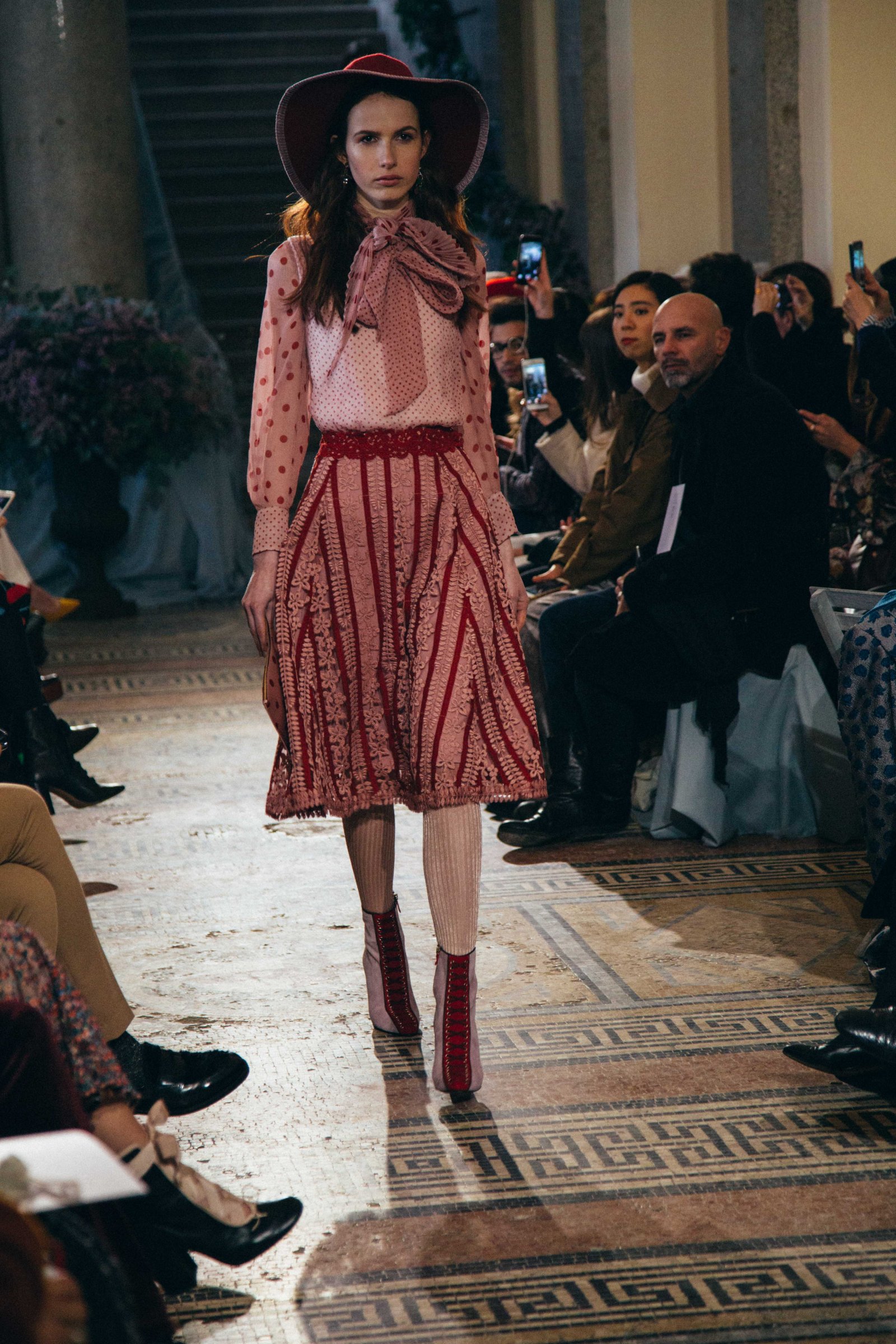 The color palette that has been shown at the Arena Civica of Milan contrasts deeply with the grey sky: a wide range of pastel colors, such as pink and blue, evolves through neutrals (grey, beige, and ochre) to darker shades (Blue, black, purple, red).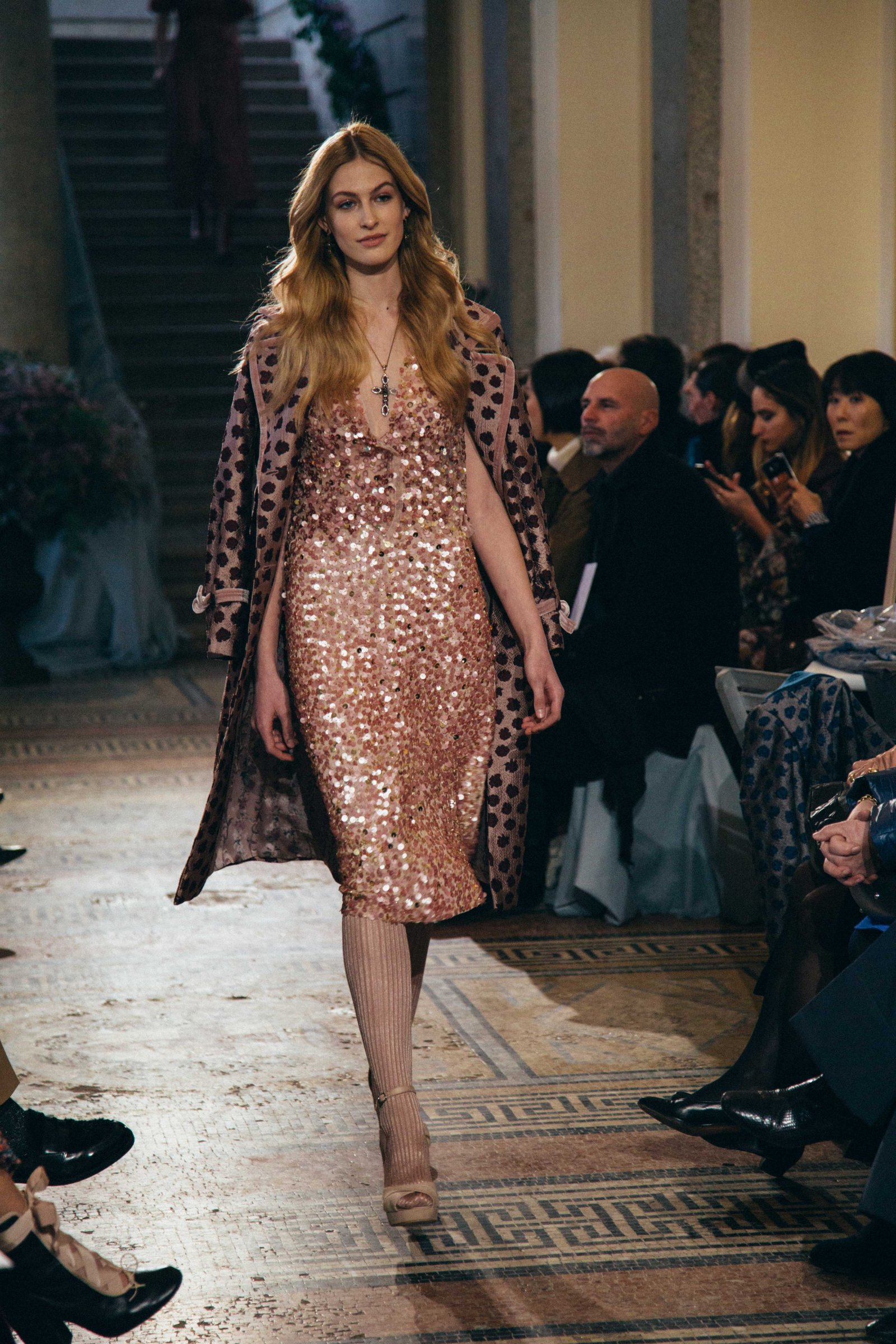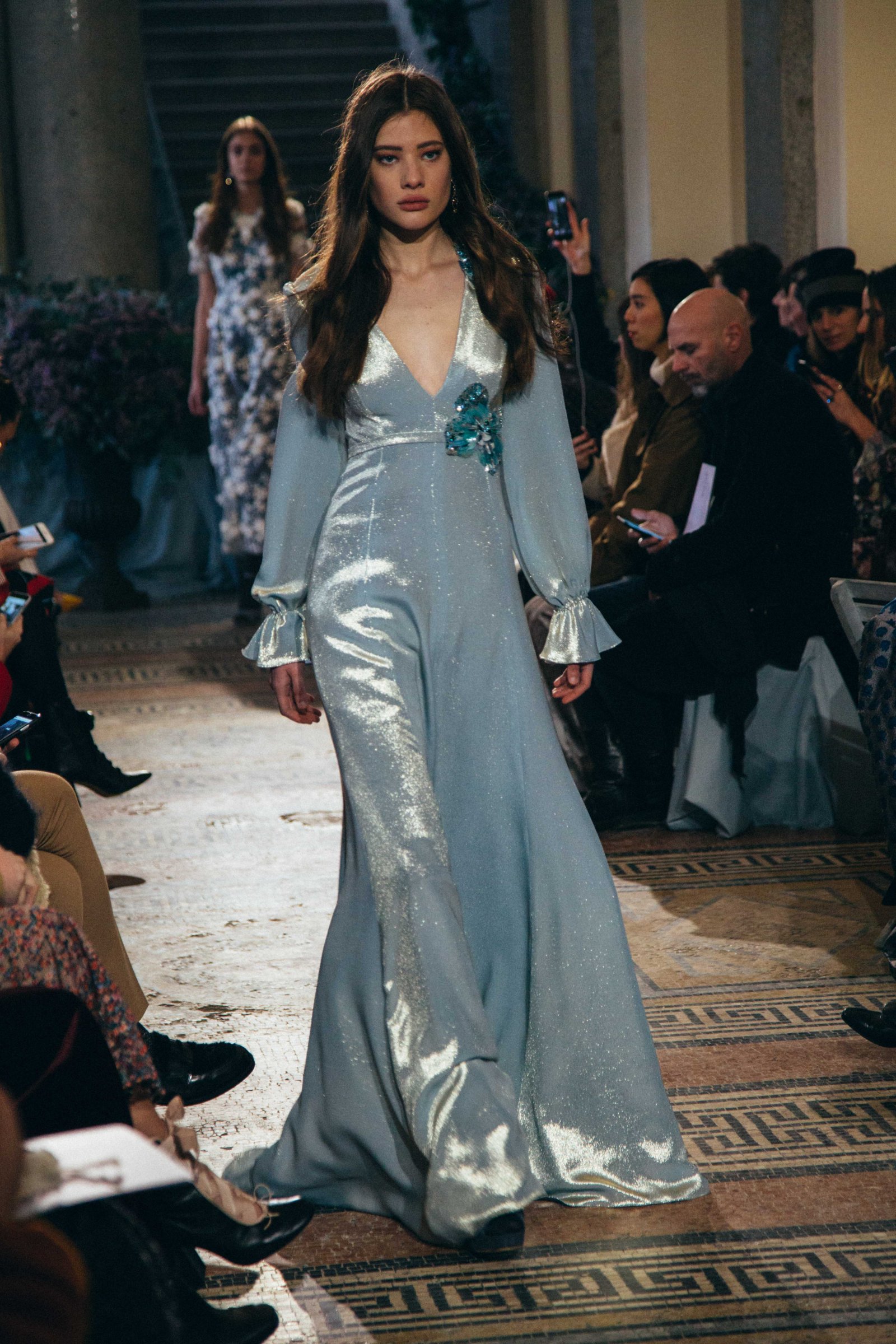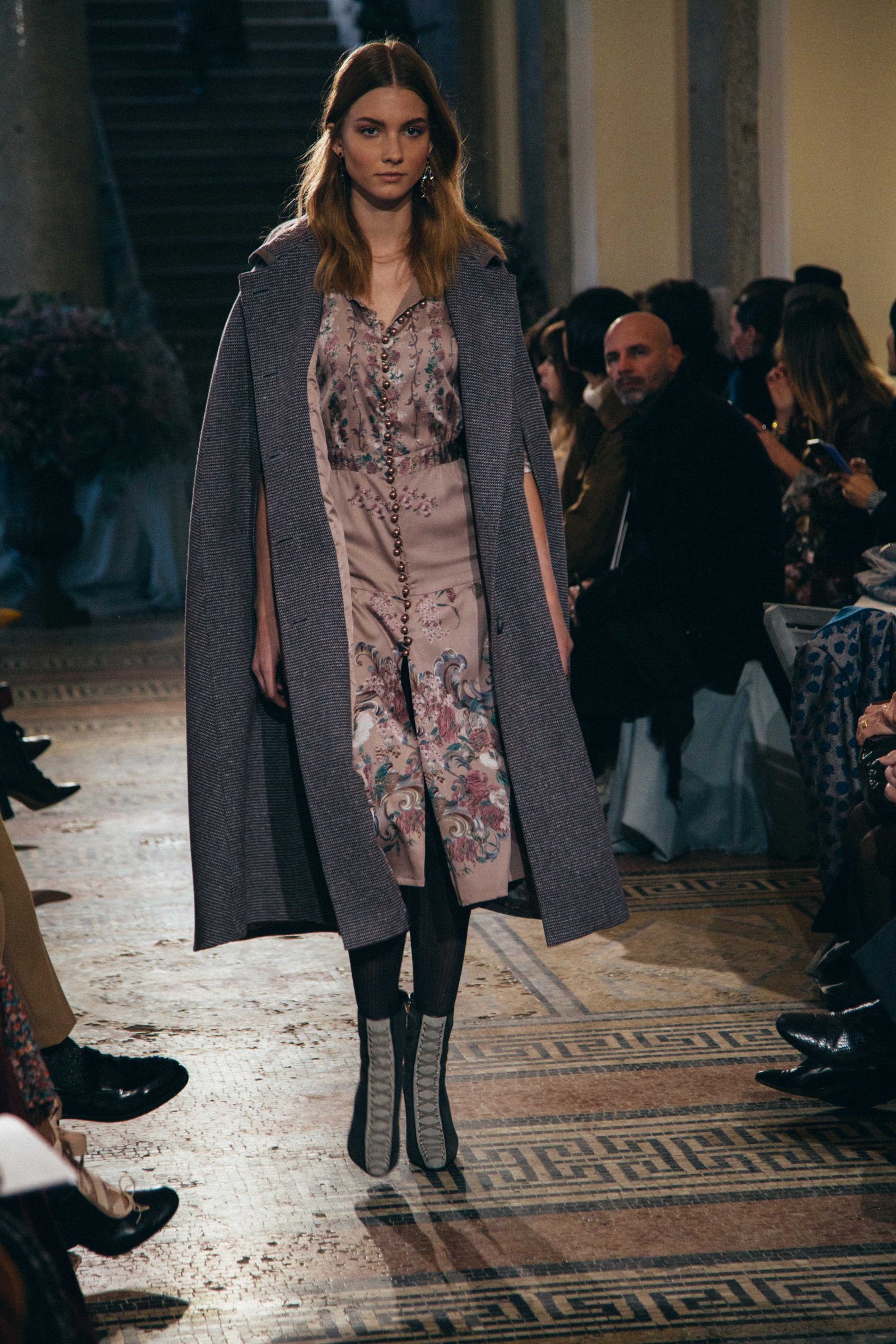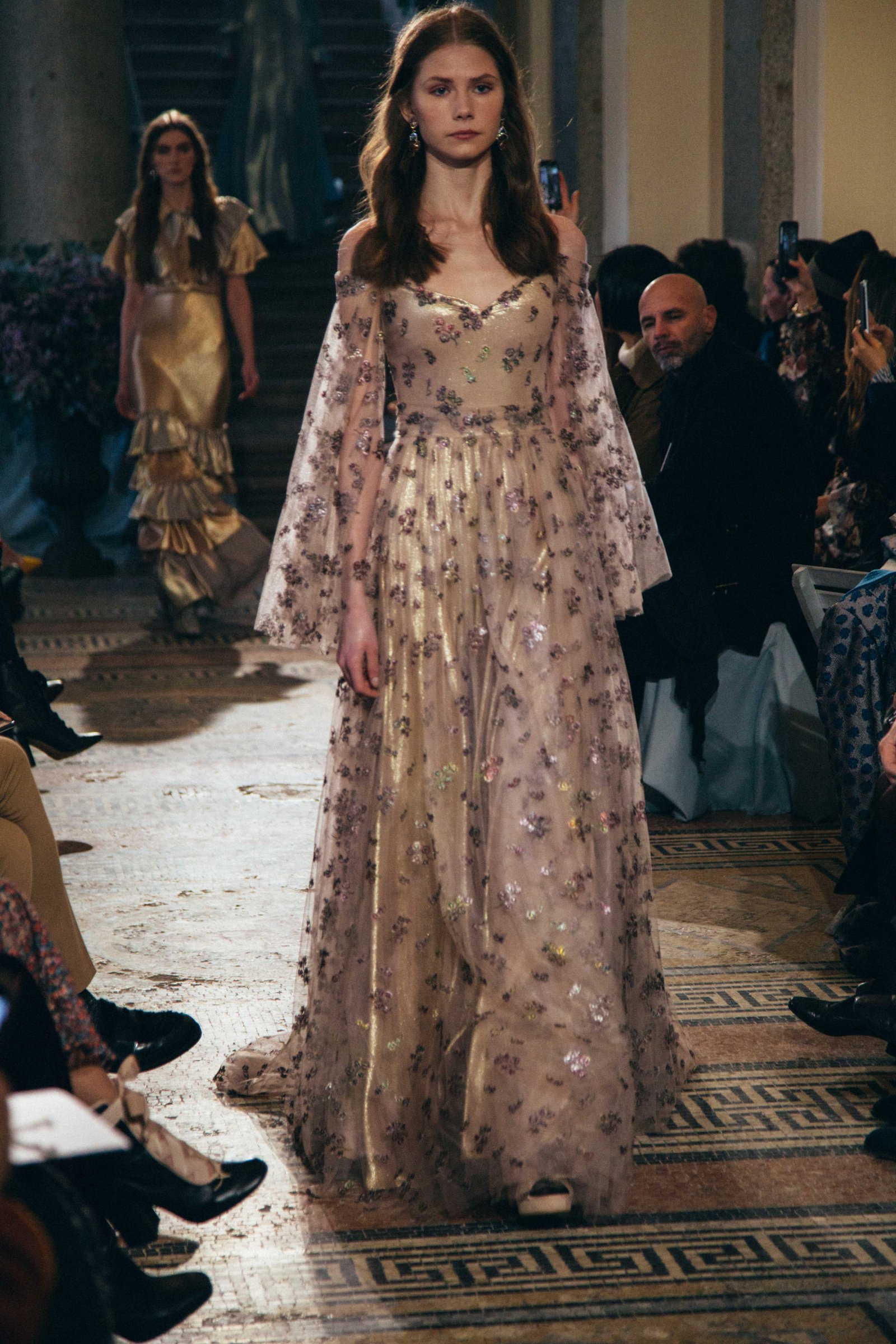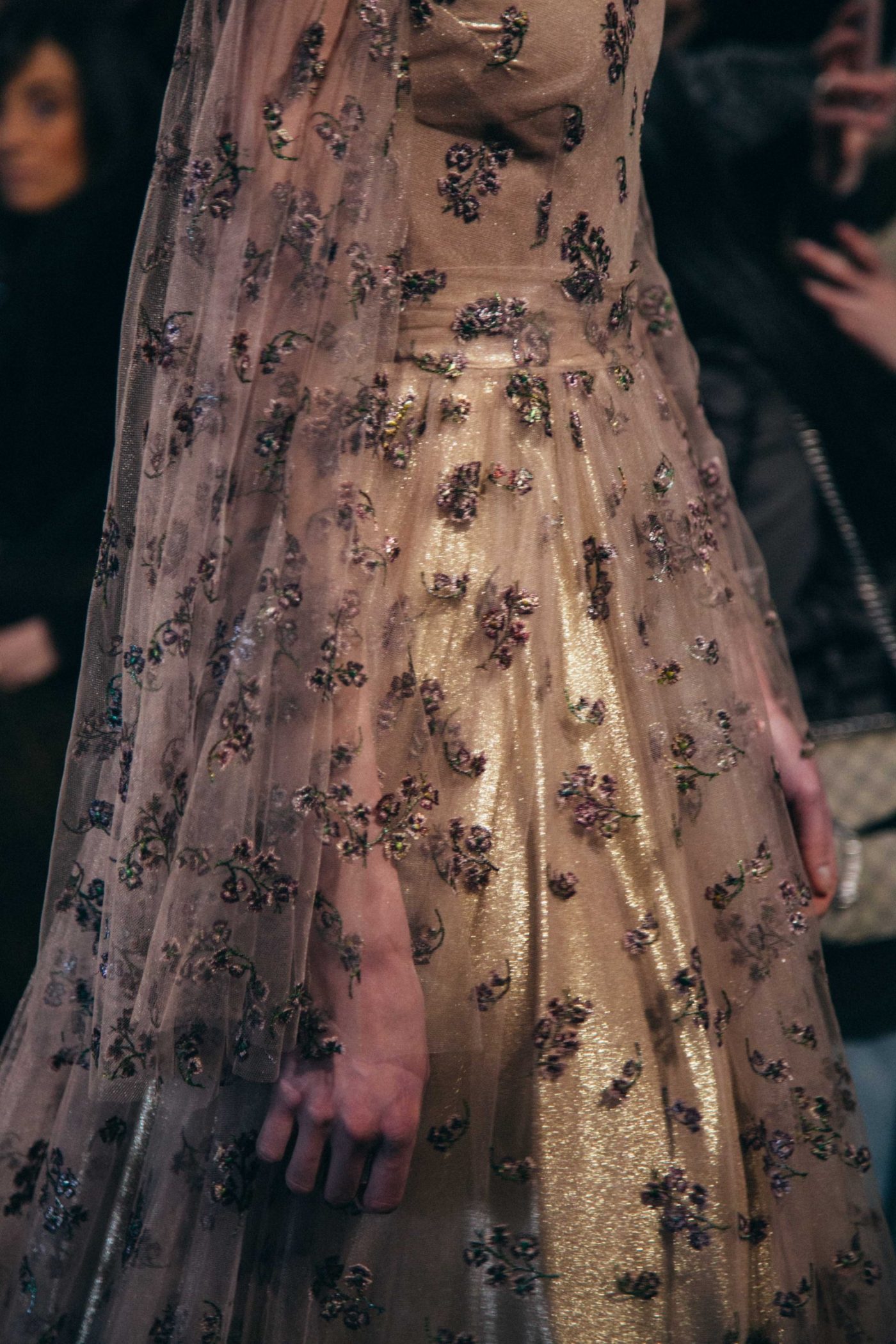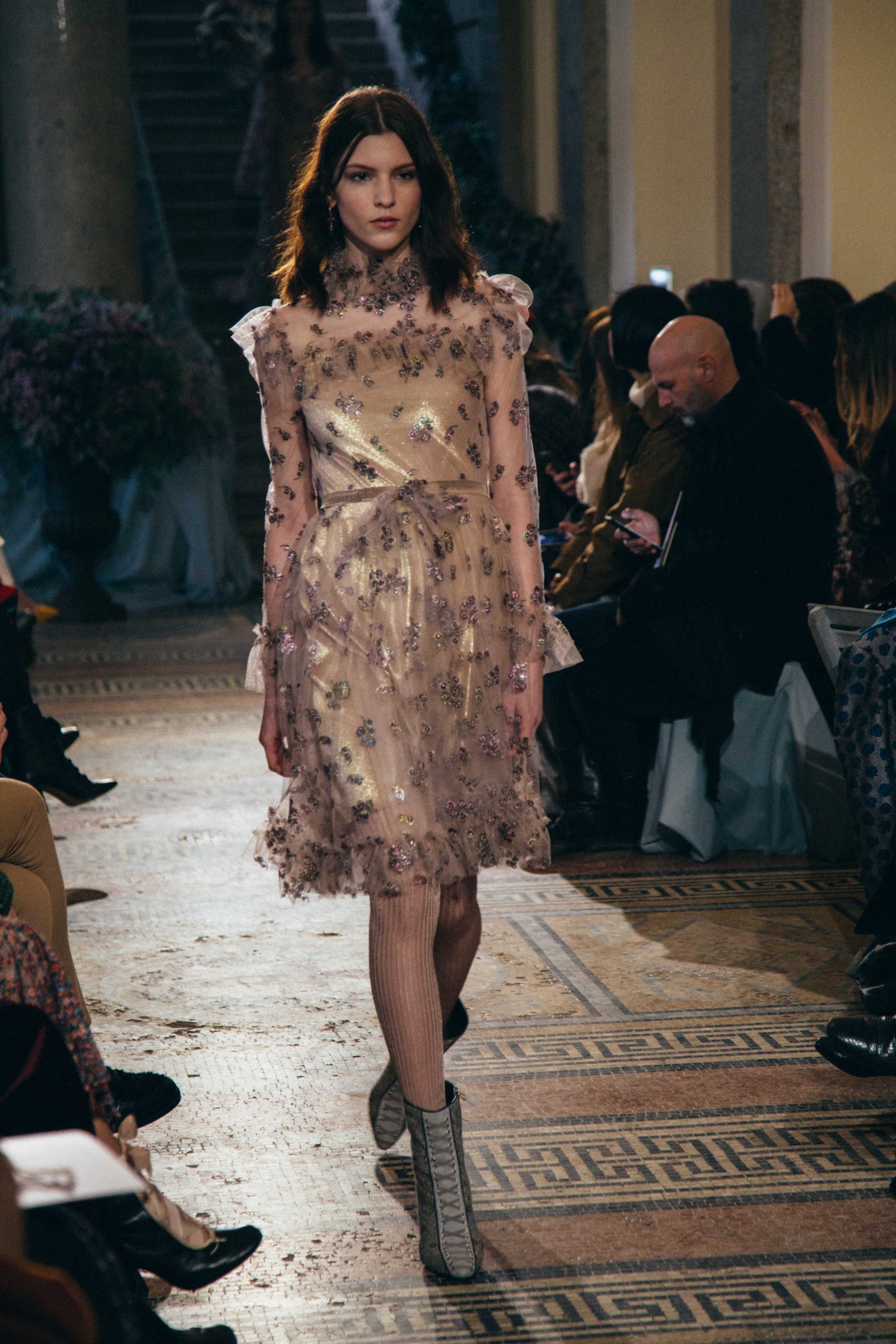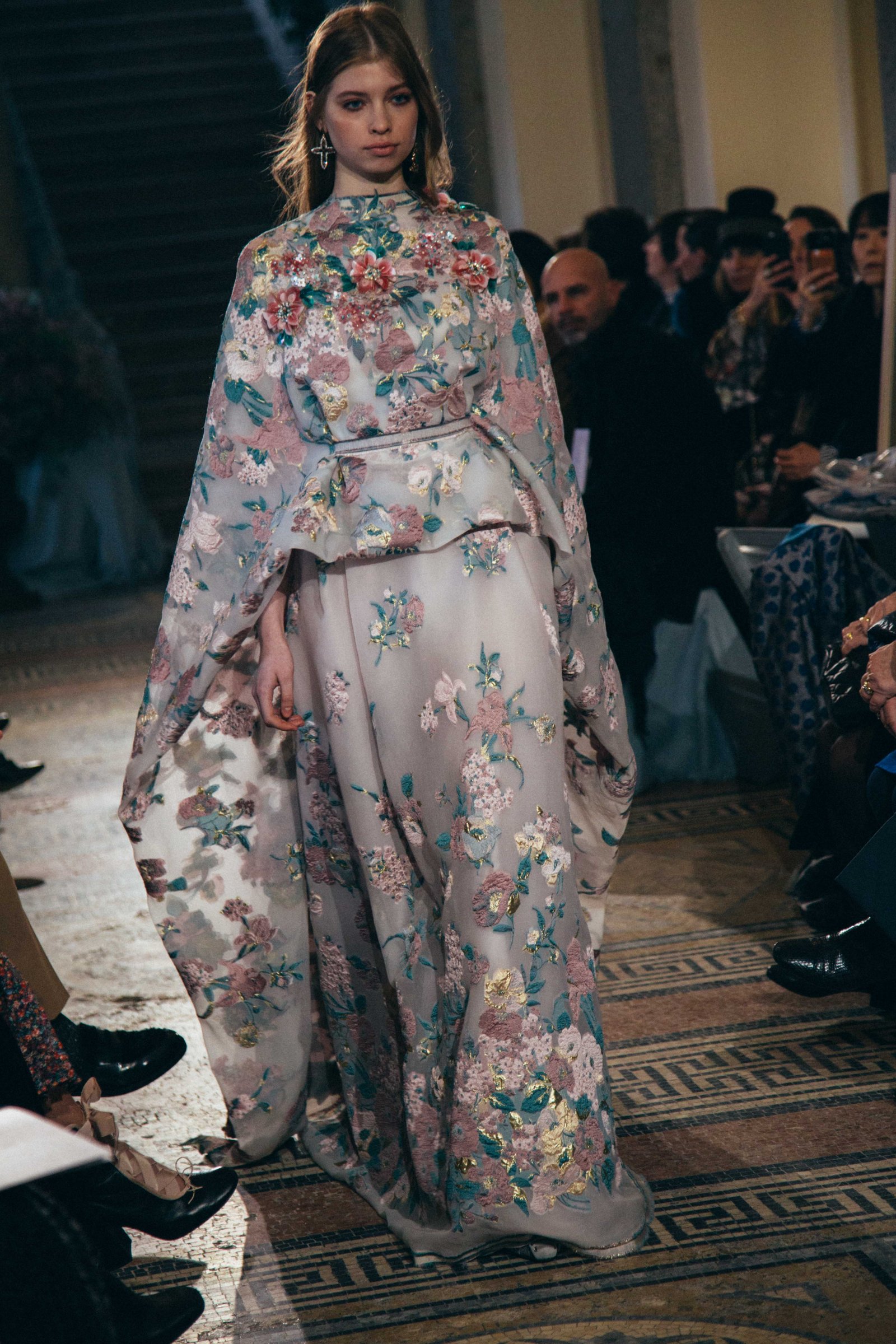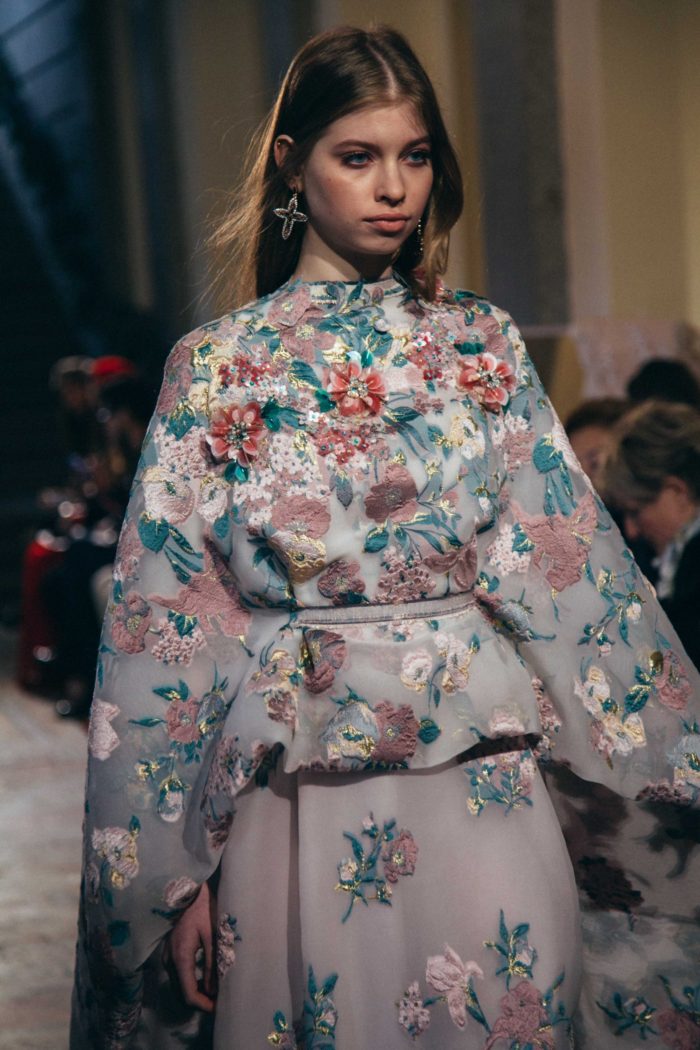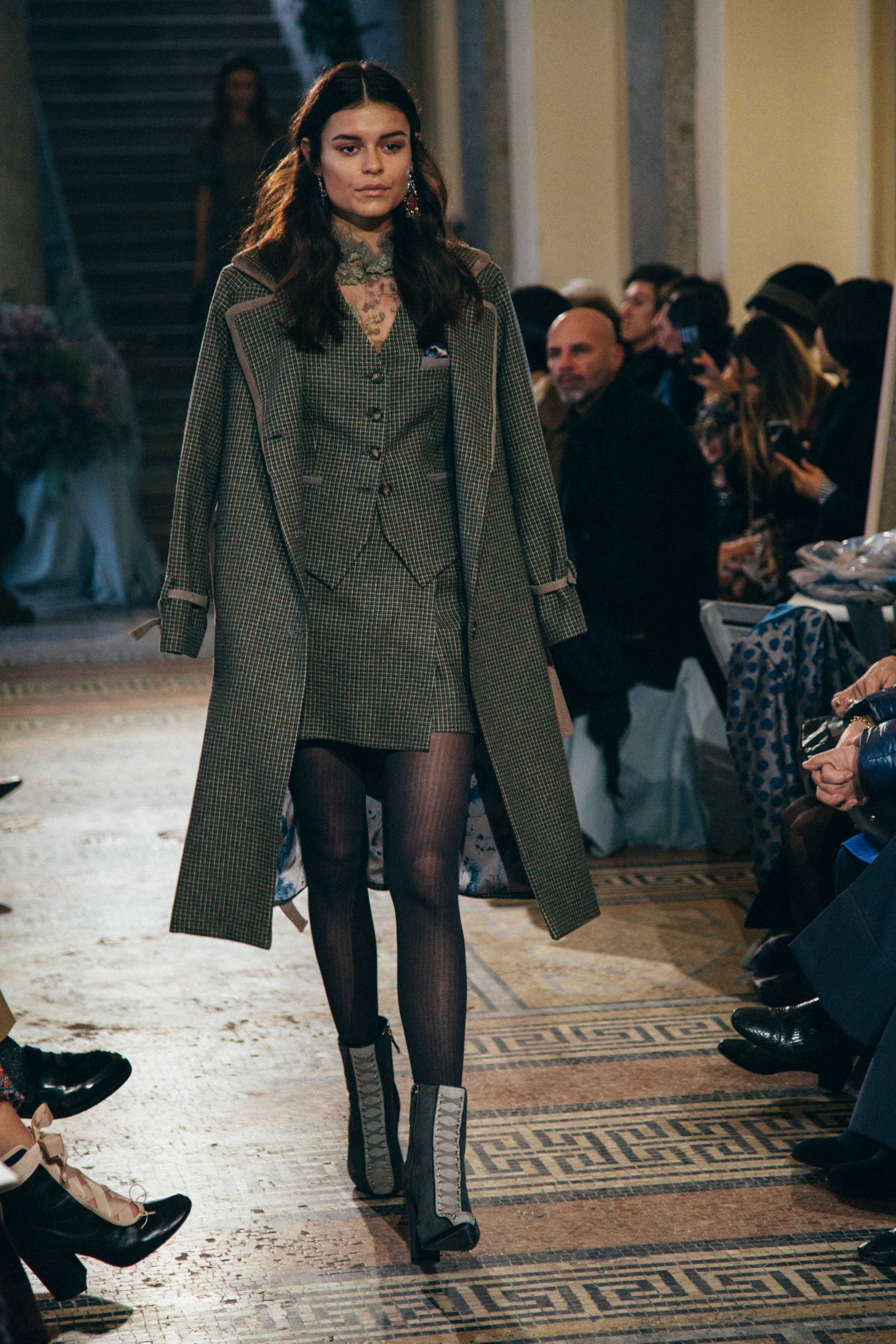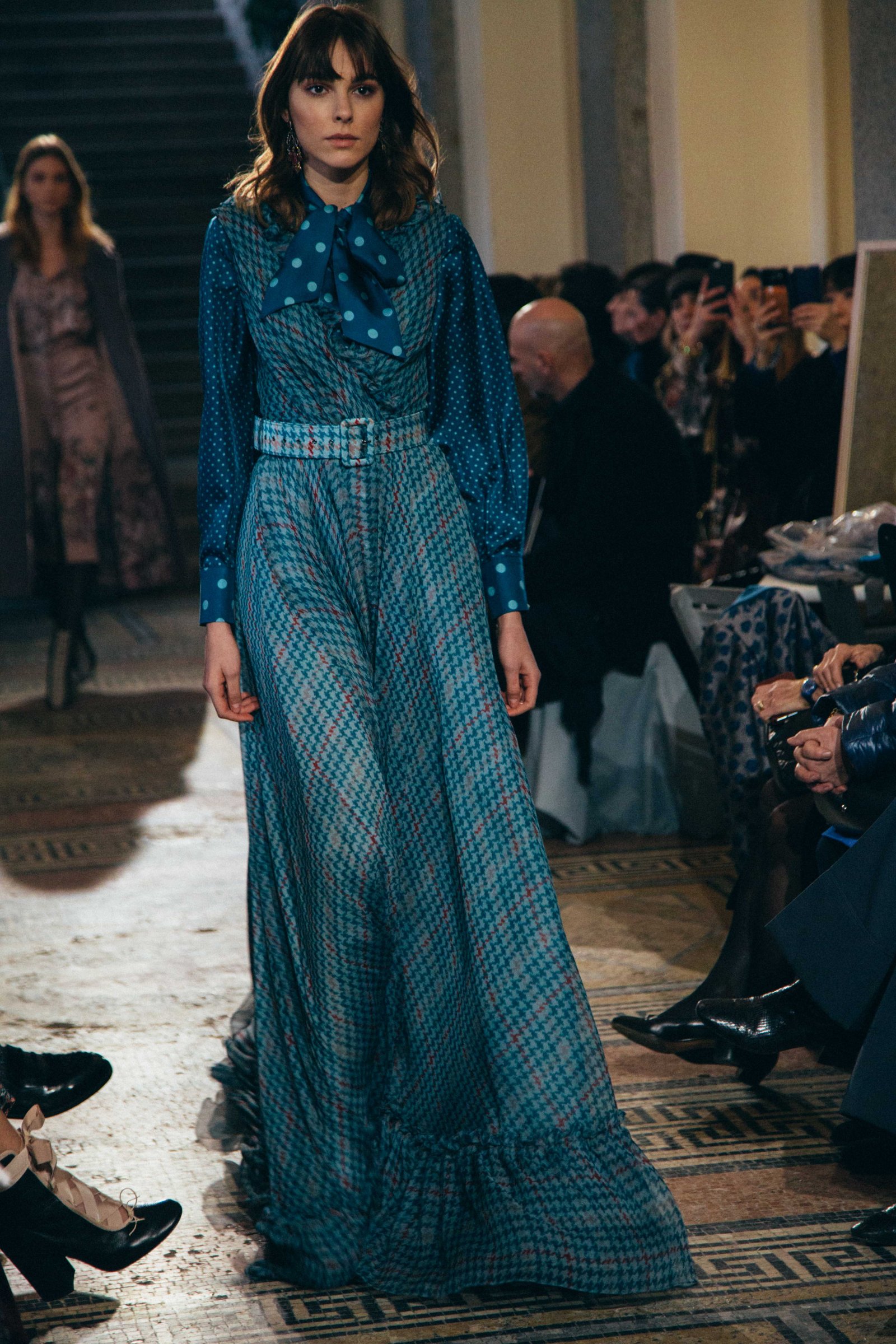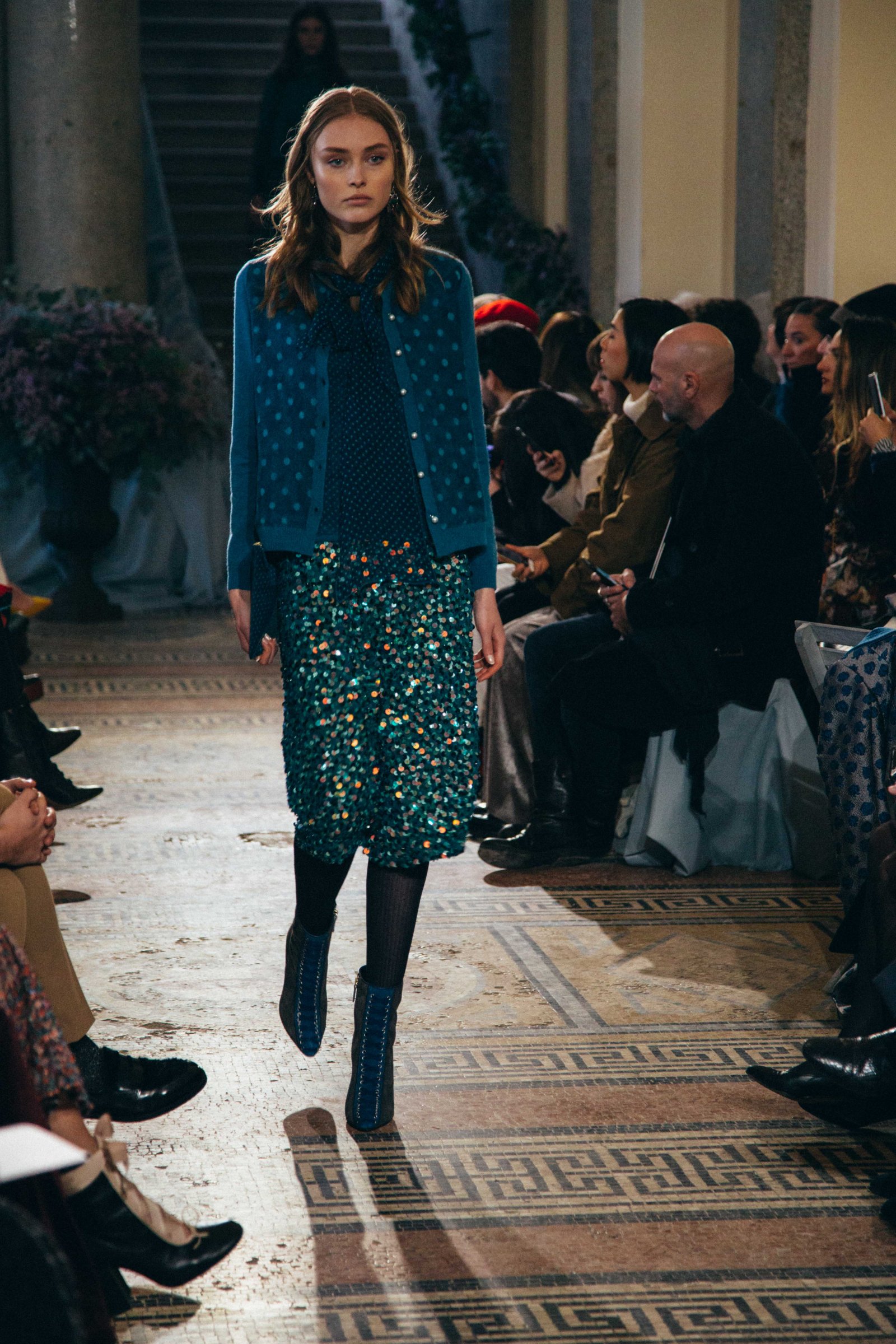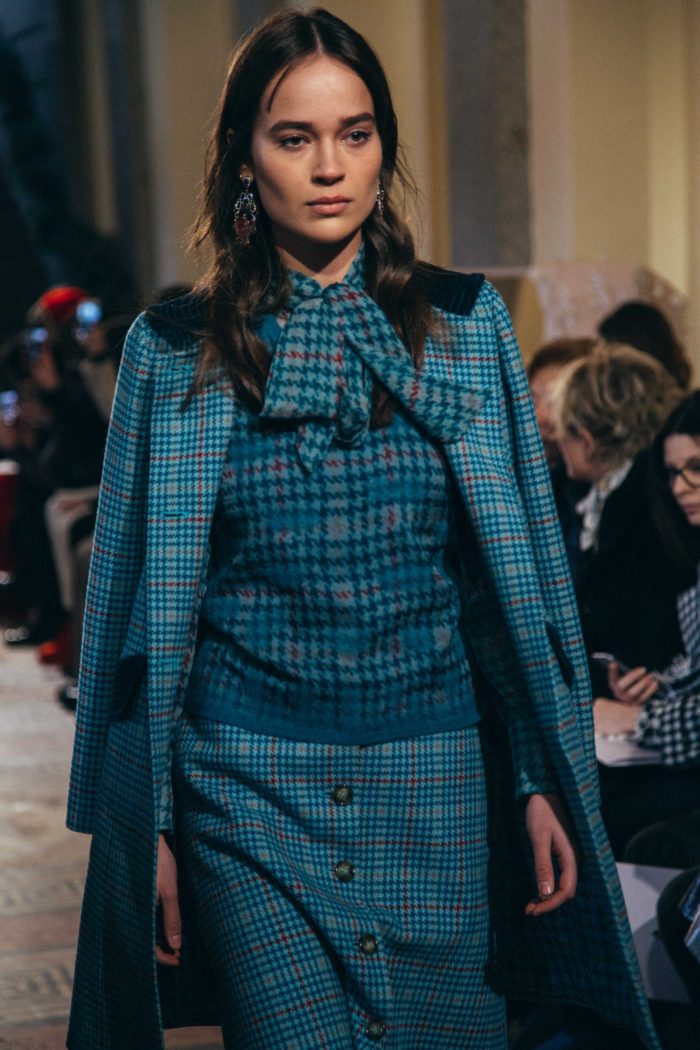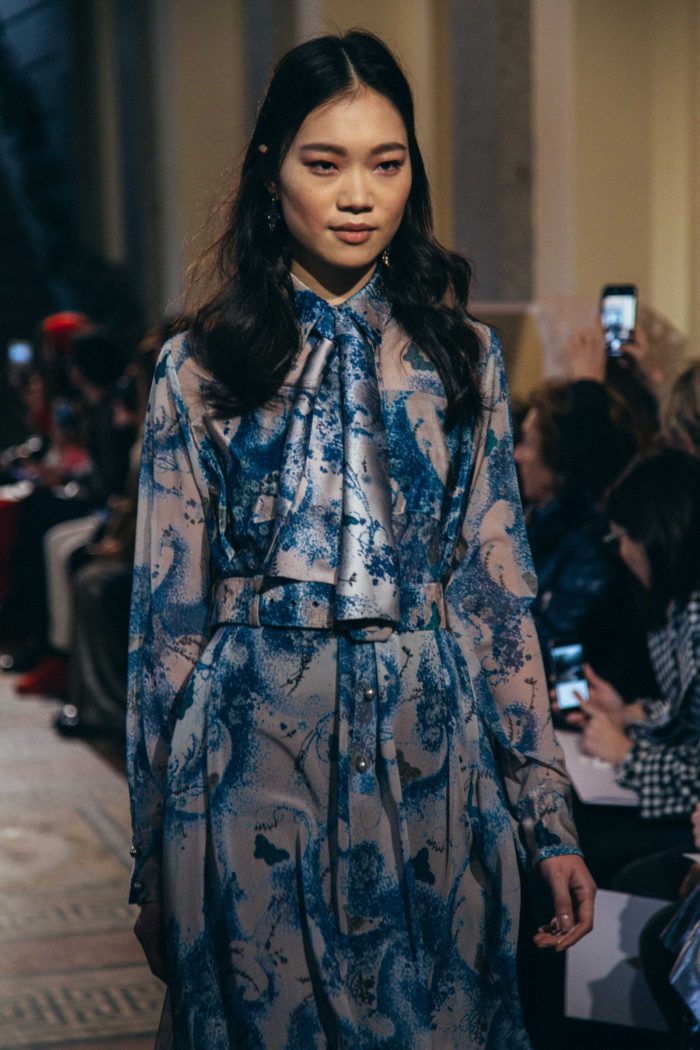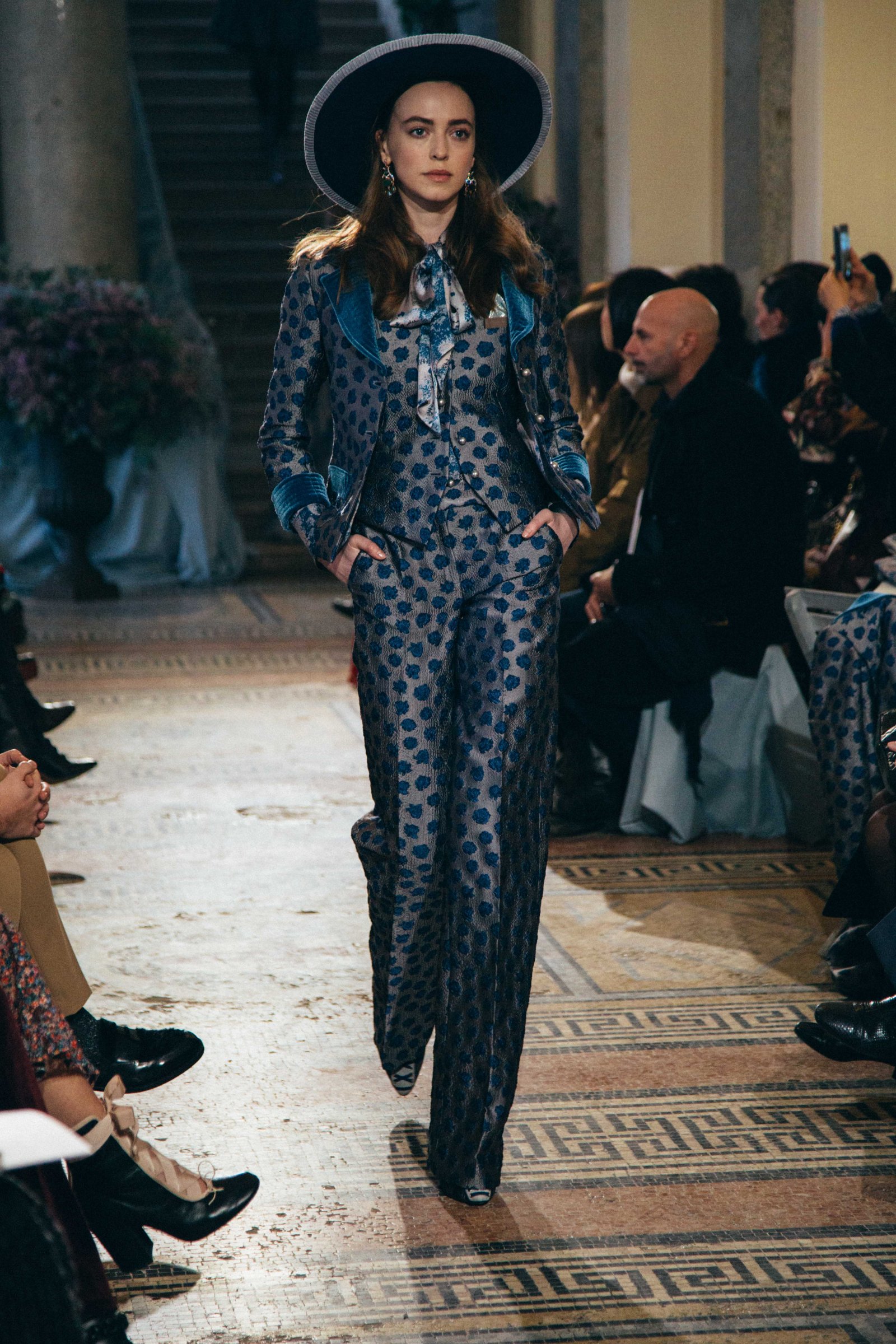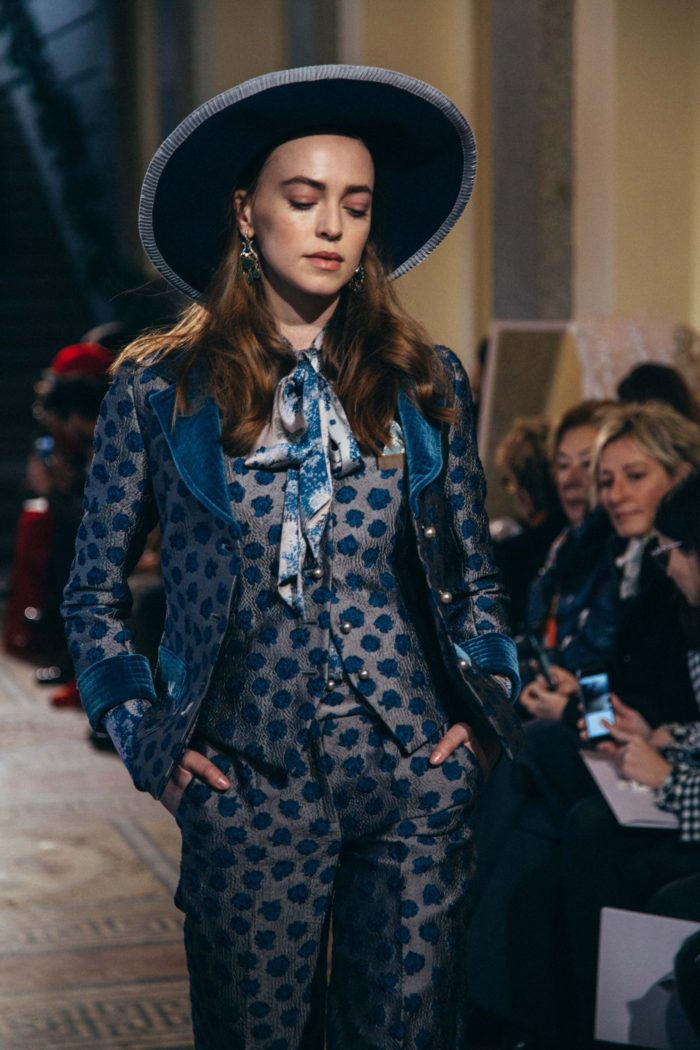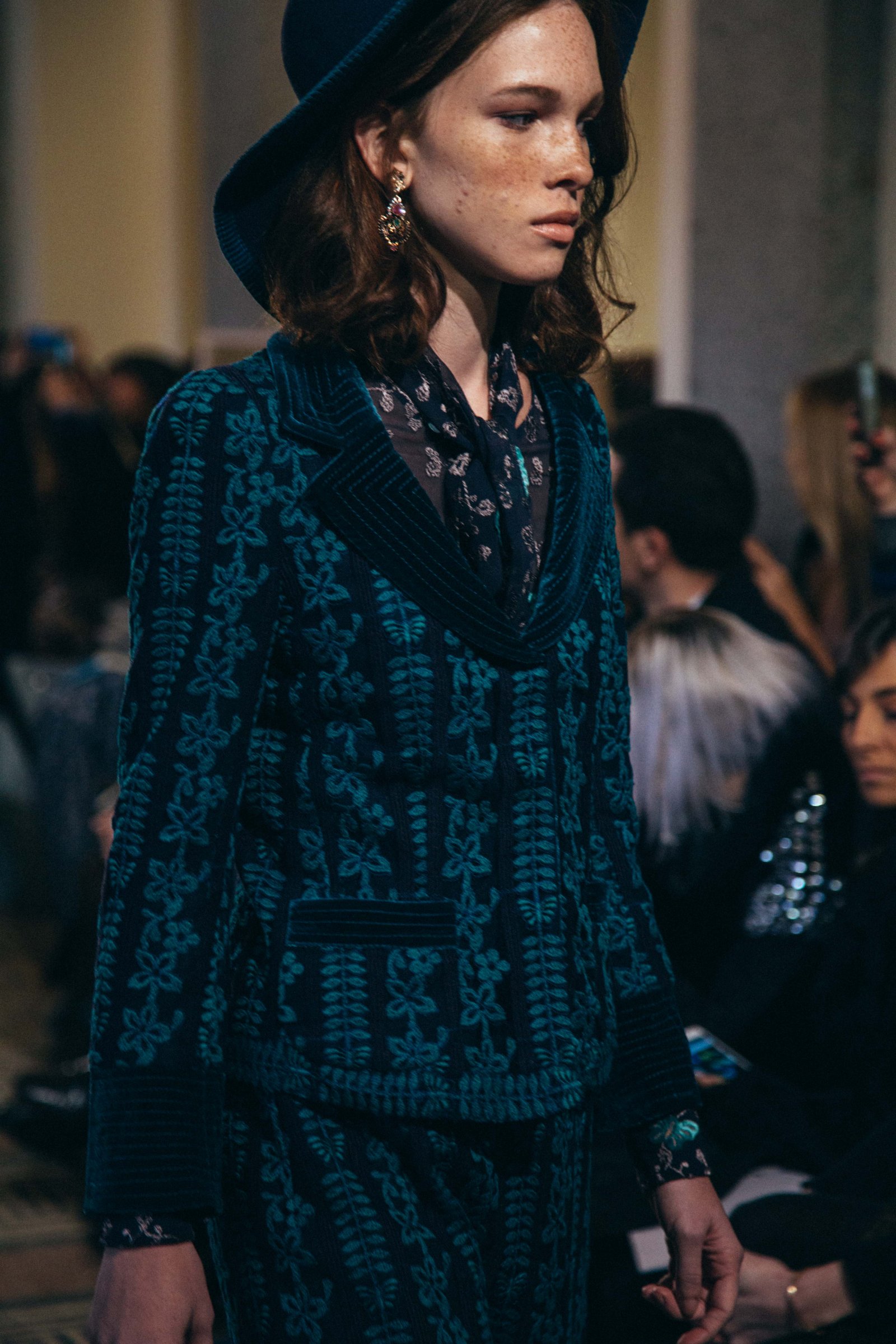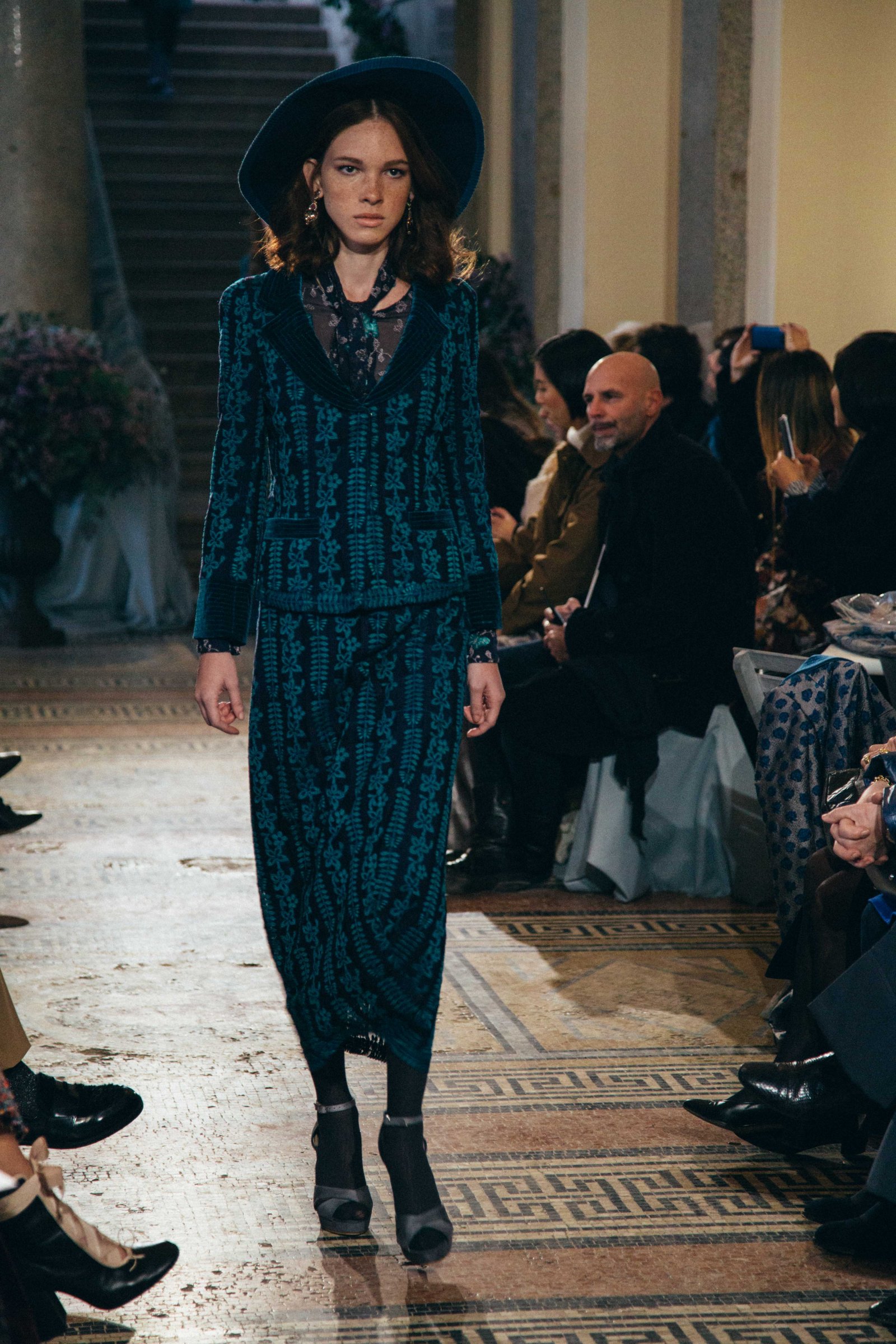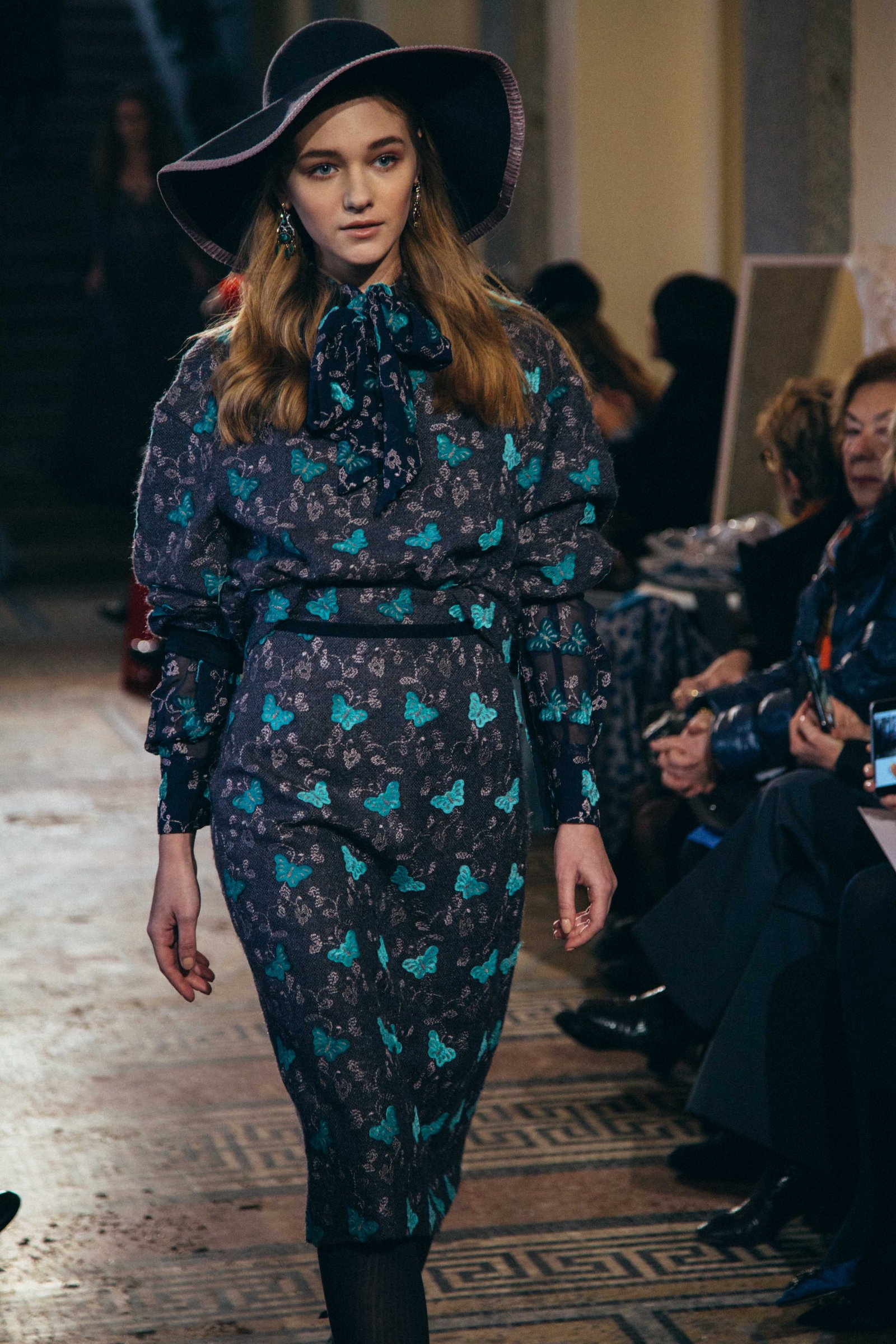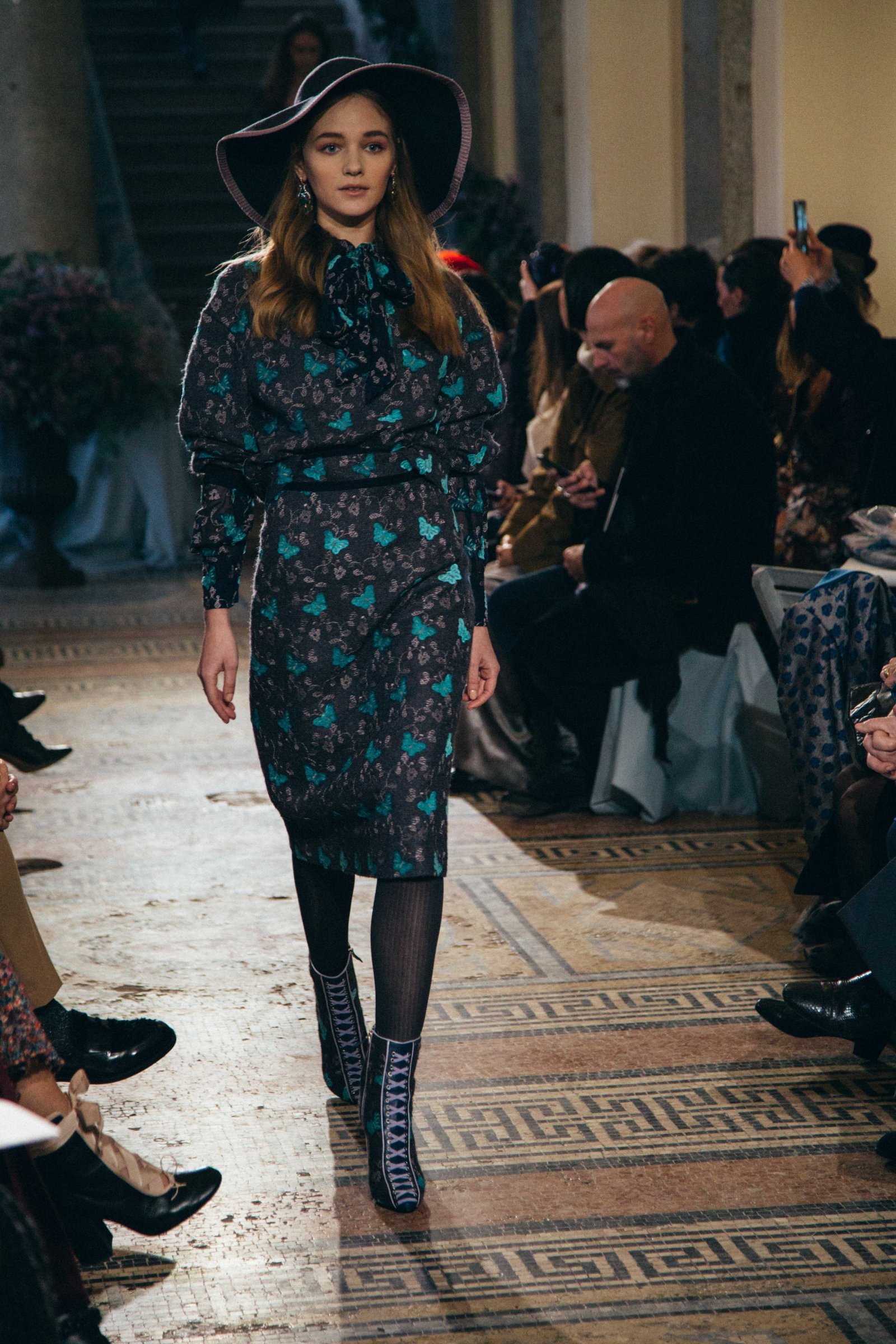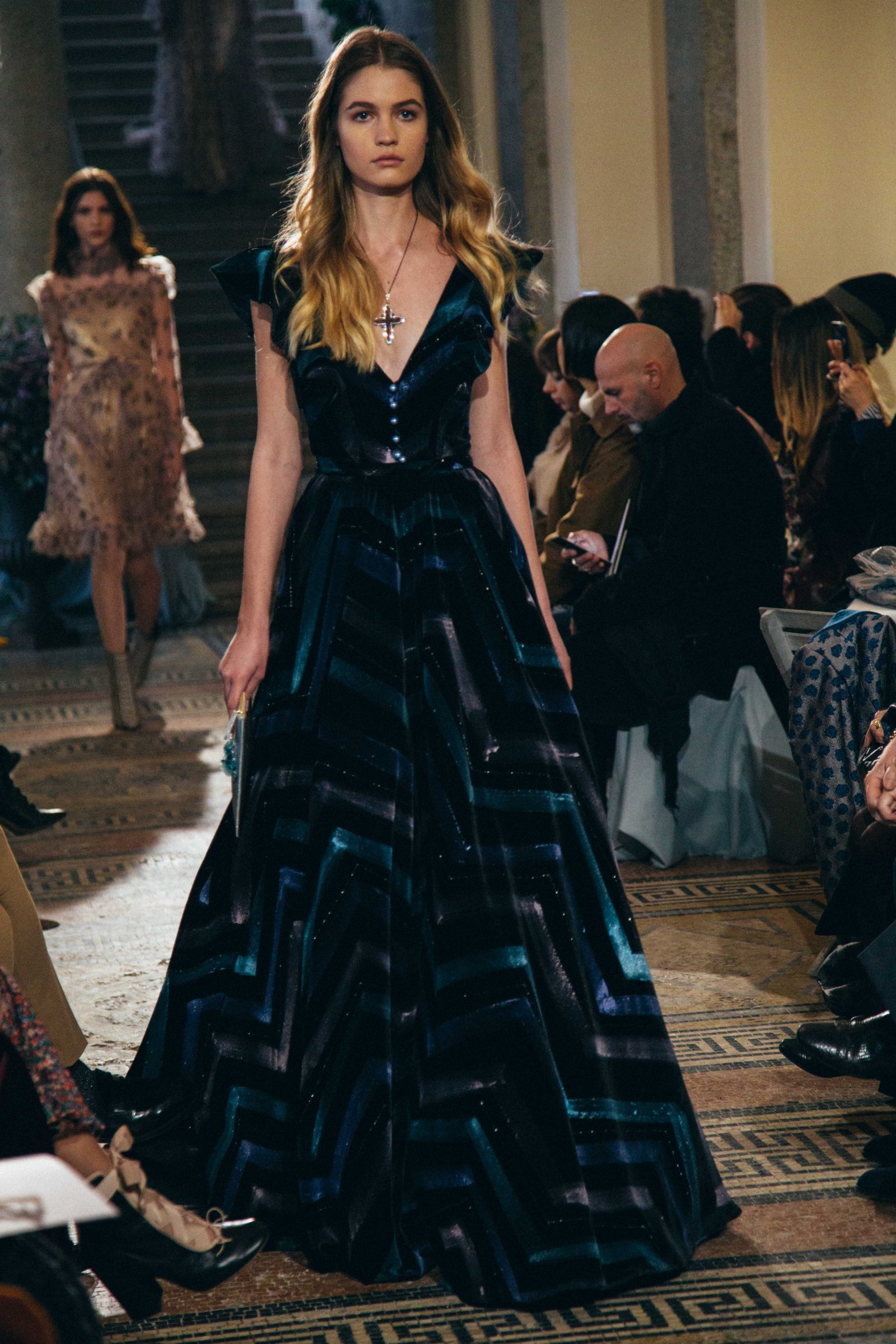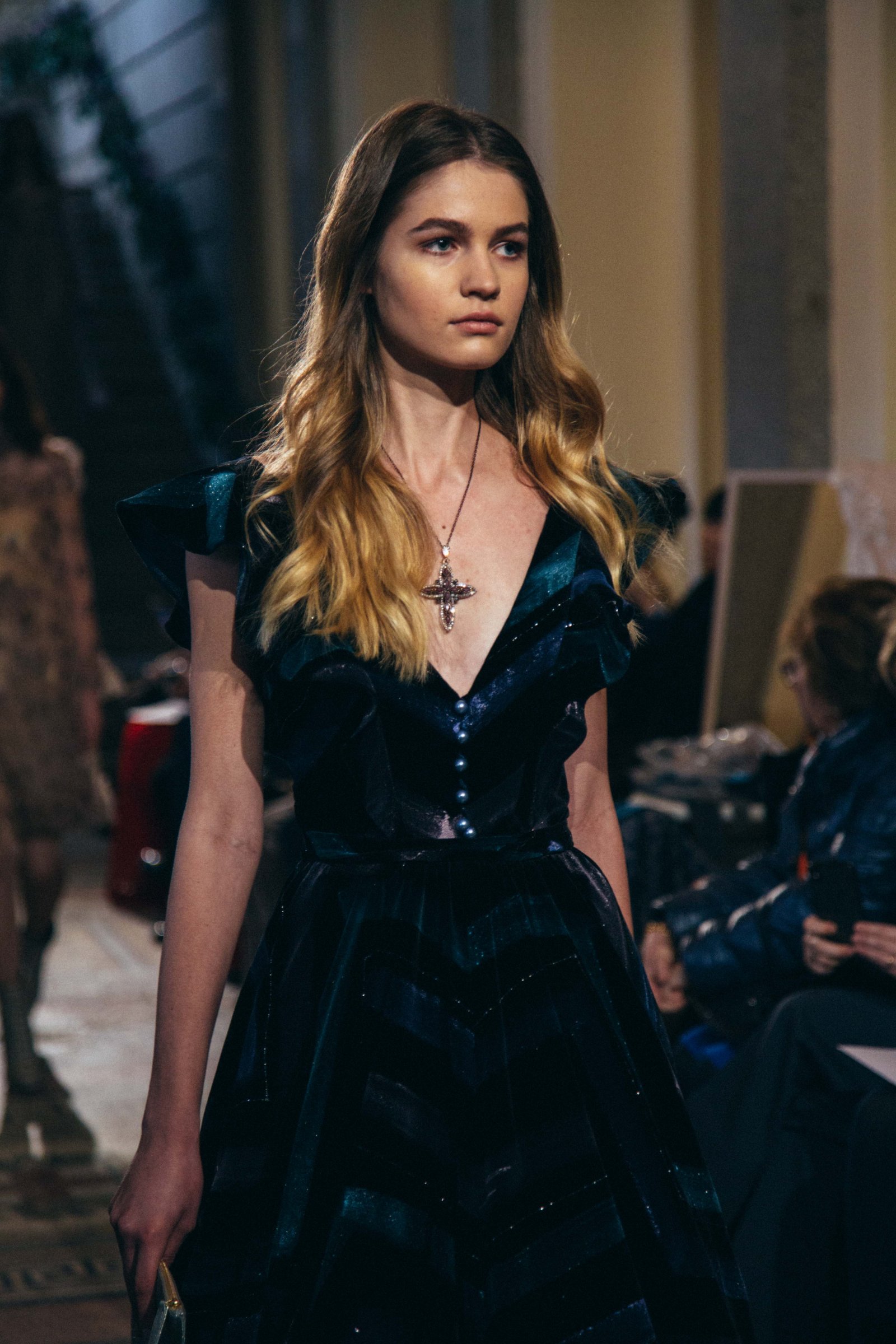 Luisa Beccaria's magic is all about proposing elements that are always in line with the brand's sould and yet always different, original and interesting.
During the parade we saw a romantic blossom that makes us smile while thinking that winter is almost over (even if, after this collection, we can't wait for it to be back) and that fills our hearts with pure and beautiful emotions, just like the creations of Luisa Beccaria, with which we are, yet again, in love.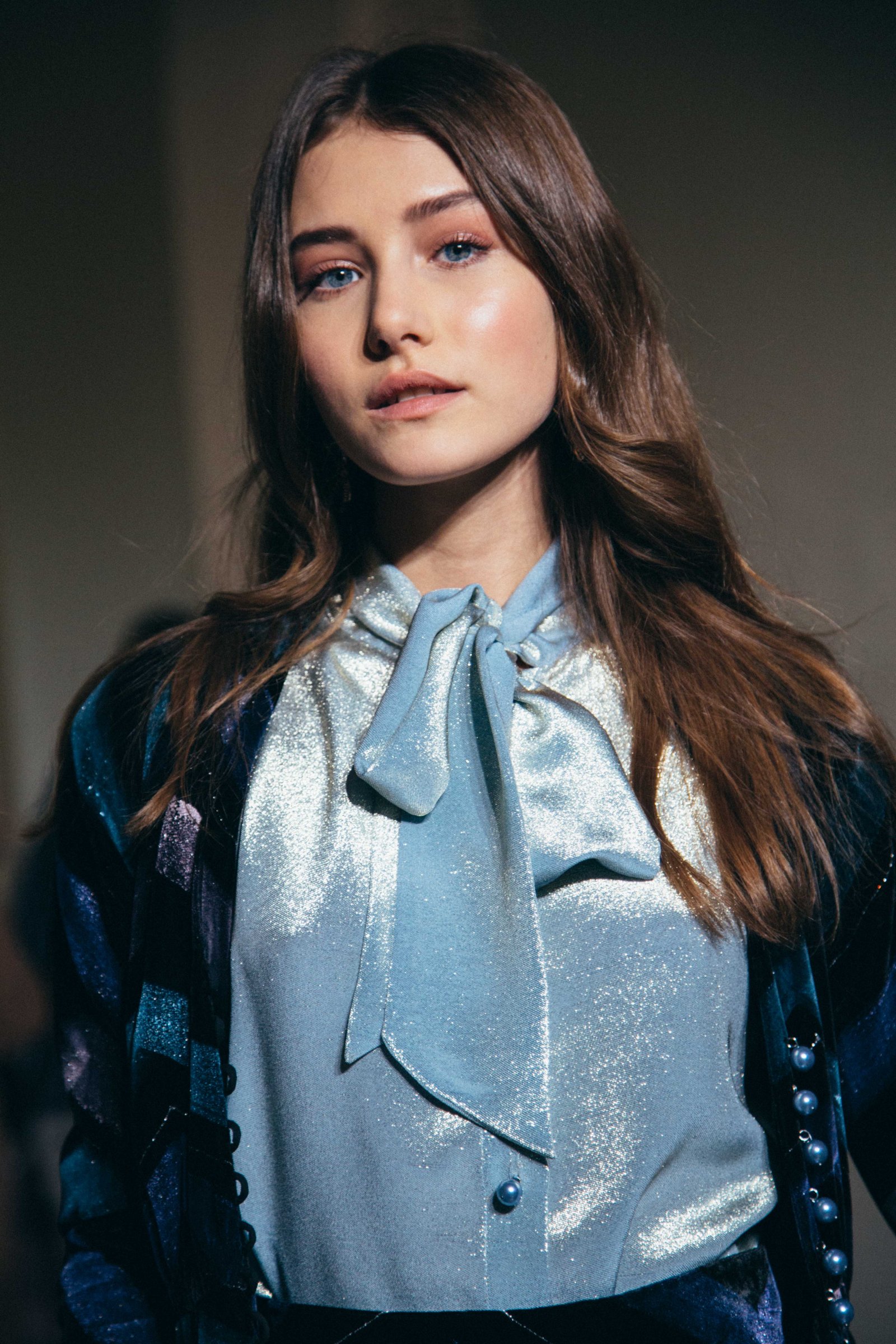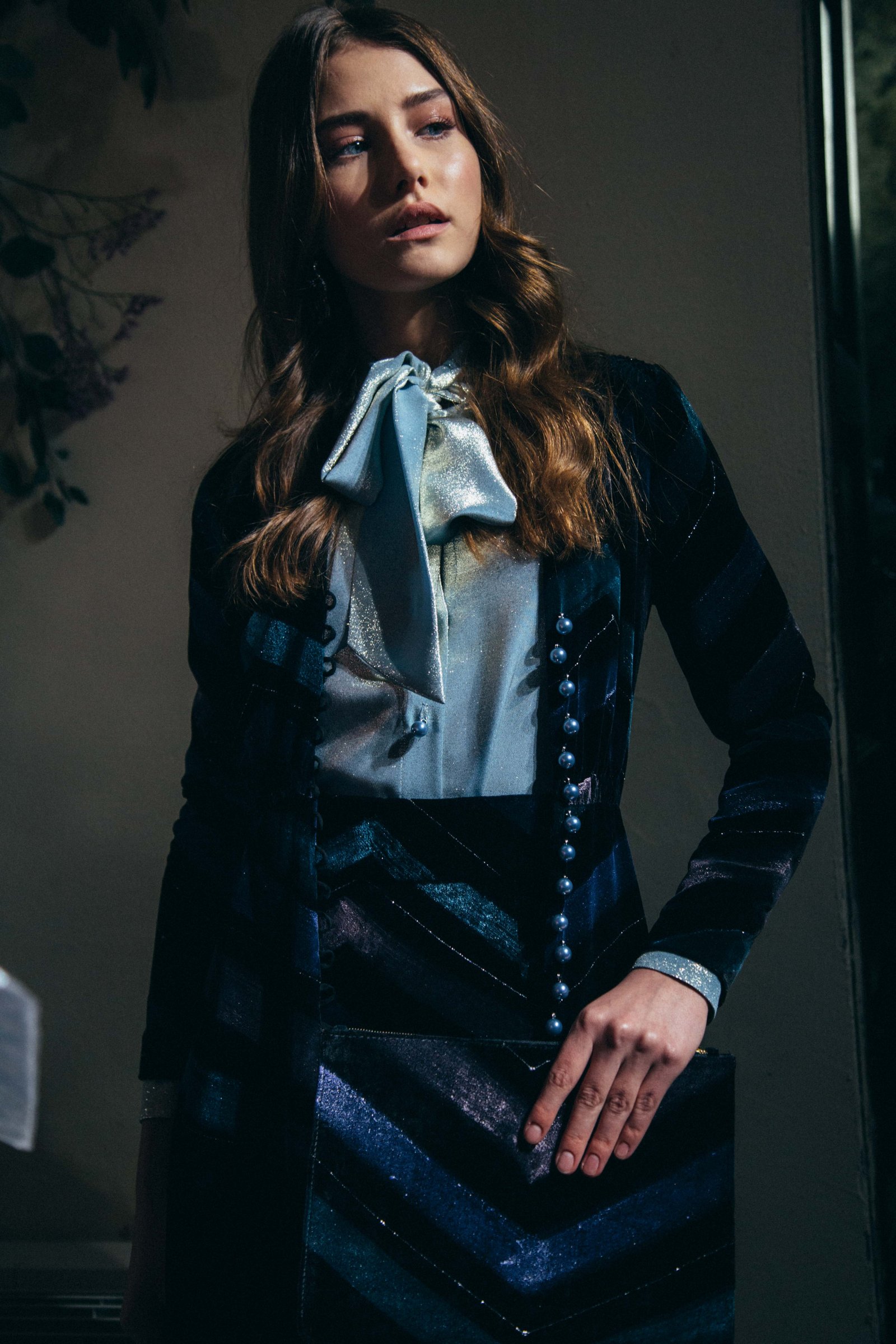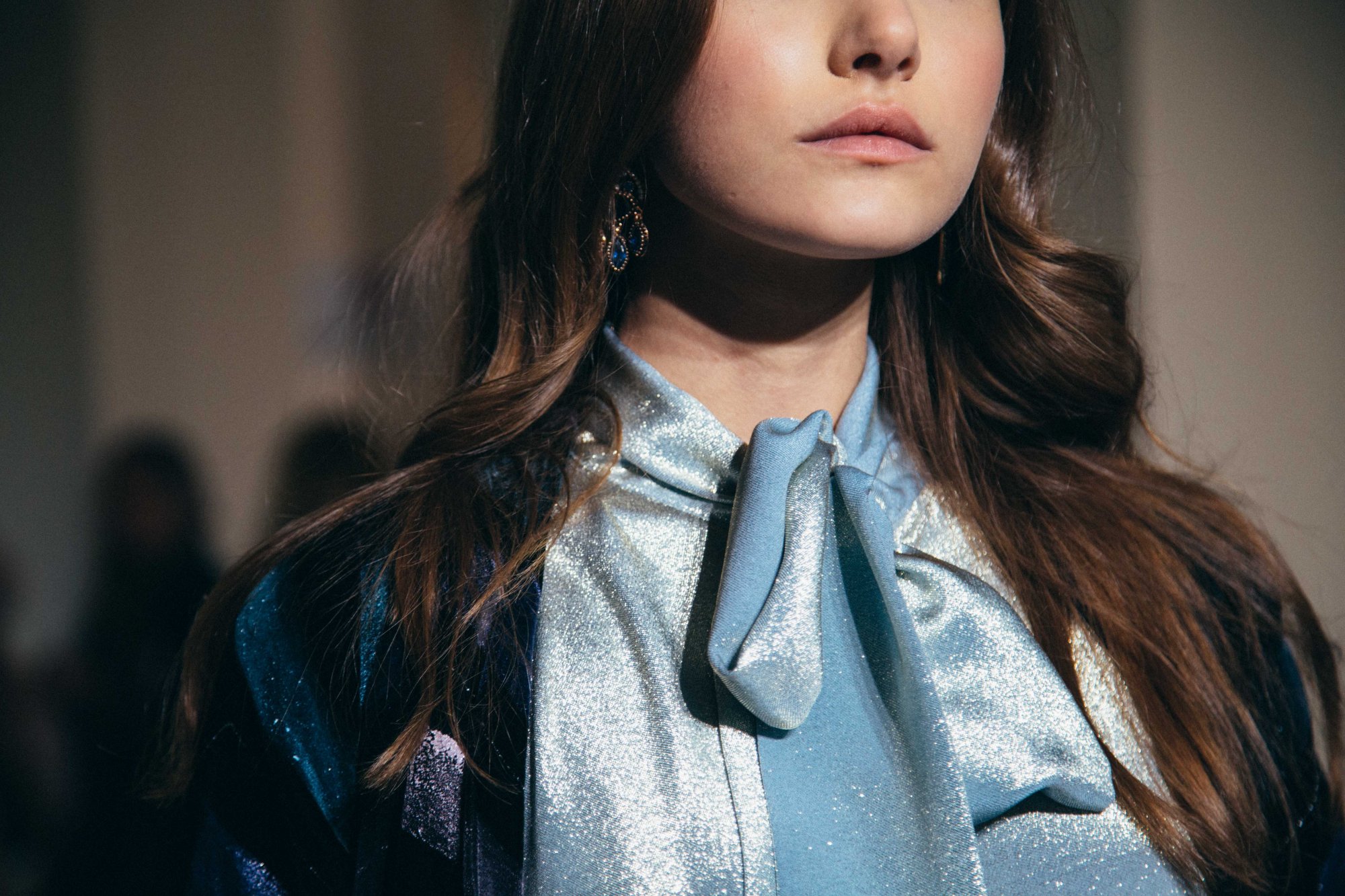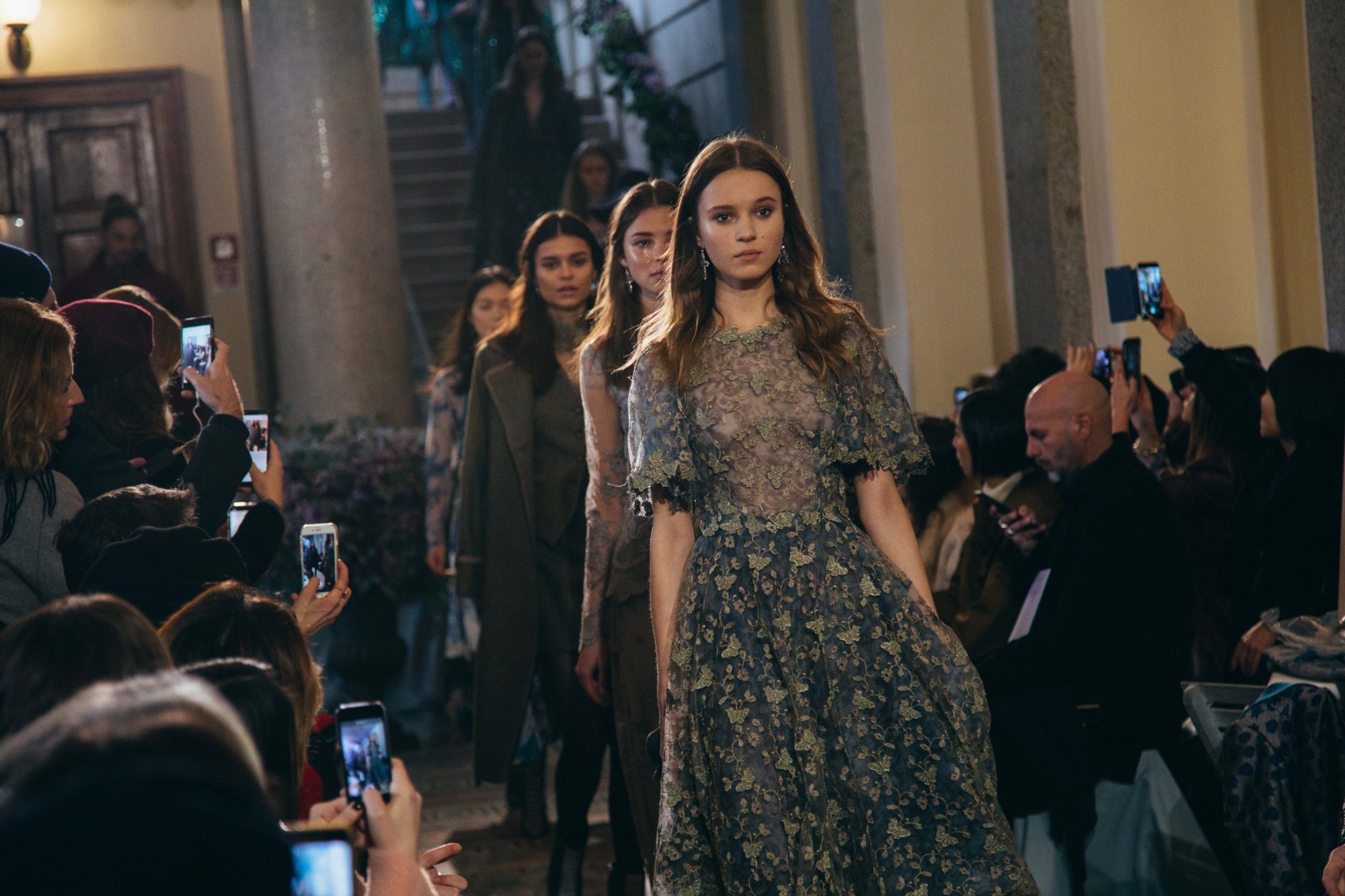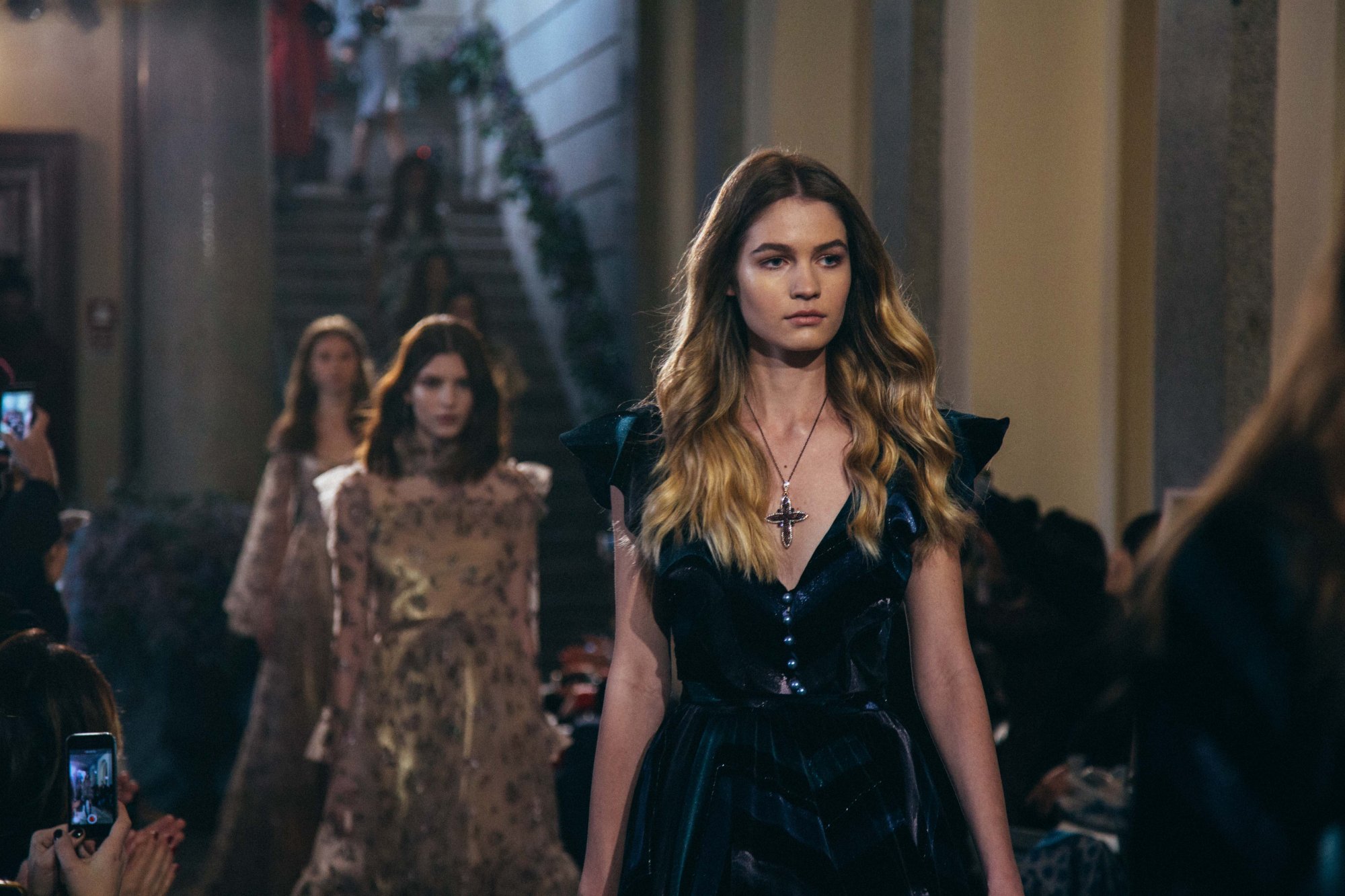 Pure and Beautiful Emotions.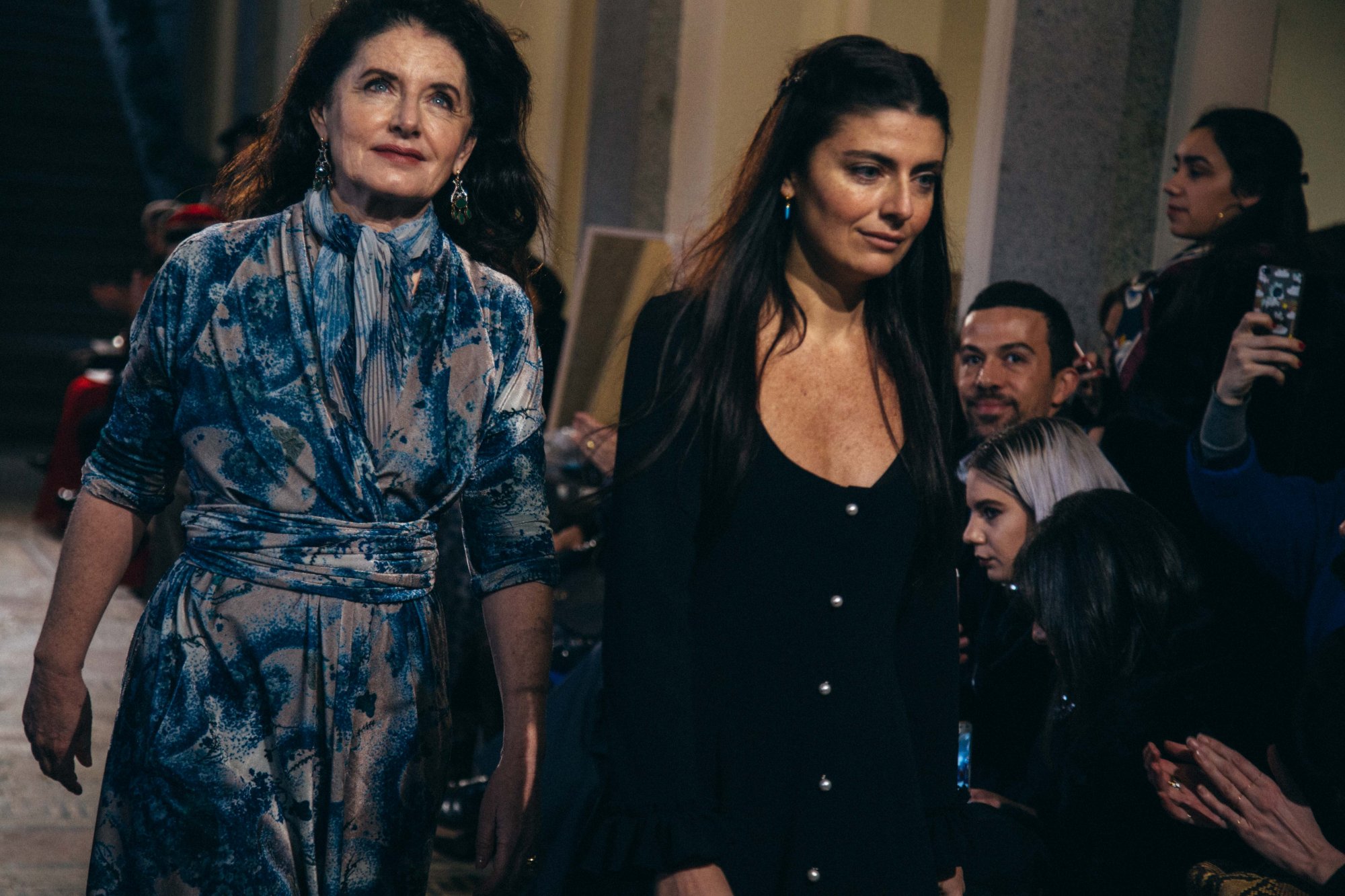 Credit Images: The Italian Rêve.