In occasion of the first edition of the FeST, the Milan TV Series Festival, we saw the Italian premiere of the first episodes of "Kidding," the TV series that has brought Jim Carrey back to the small screen.
Title
"Kidding"
Data Sheet
The first season consists of 10 thirty-minutes episodes, airing in the U.S. on Showtime since 9th September.
The show has been already renewed for a second season.
In Front of the Camera
The undisputed protagonist of the series, Jim Carrey proves one more time that he is so much more than the mask for which many people know him. His depth and his innate expressiveness make his characters complex, with a lot of facets and immediately interesting. His character in "Kidding" remains in a tragicomic limbo that makes us feel sorry for him, facing together the trauma and the desire to get back up.
Around Carrey an important cast, with Catherine Keener ("Sicario: Day of the Soldado," "Being John Malkovich"), Frank Langella ("Dracula," "Captain Fantastic") and Judy Geer ("Driven," "Arrested Development").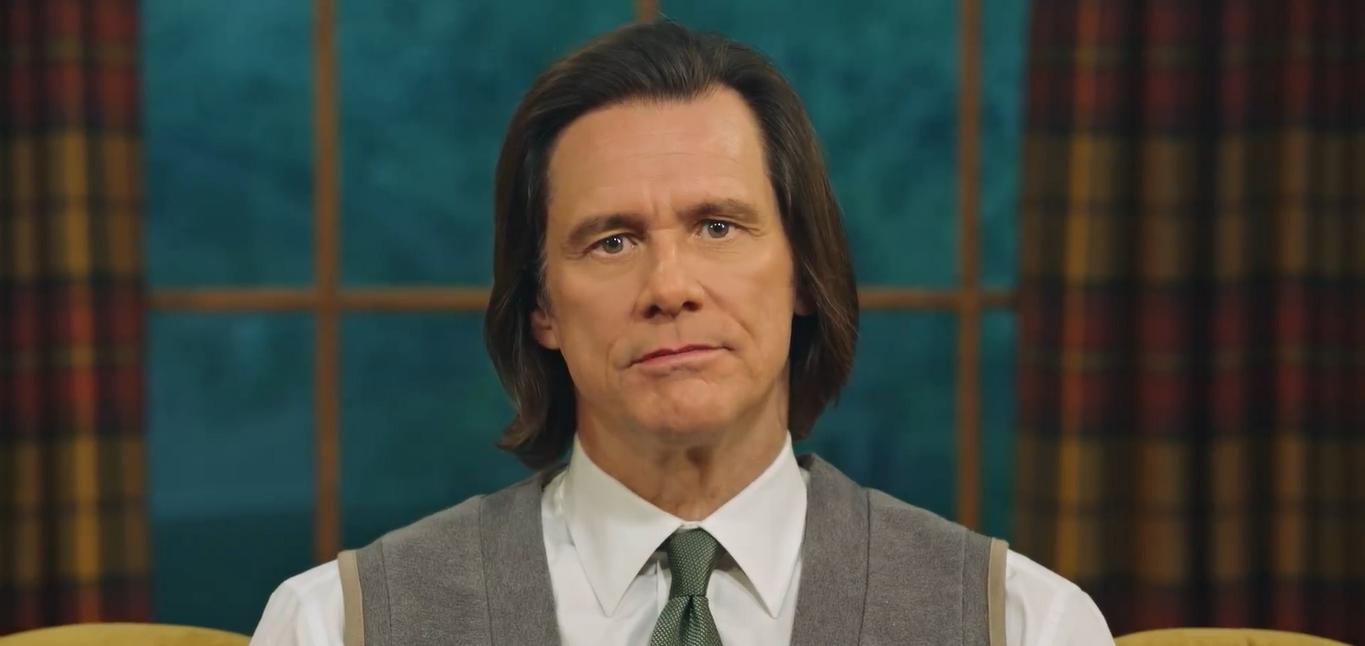 Who's Got the Typewriter
The dramatic peak of Jim Carrey was in "Eternal Sunshine of the Spotless Mind," movie that formalized his brilliance also in dramas, it was written and directed by Michel Gondry who also won an Academy Award for Best Original Screenplay.
And it's Gondry again, the director and writer of "Kidding," showing once more that side of Carrey that only him has been able, and still does, to use so well.
What to Know (ABSOLUTELY NO SPOILERS)
"Kidding" is focused on the life of Jeff Piccirillo, famous kids TV presenter with an interesting hair, known with the name of Mr. Pickles, who must face a terrible family tragedy.
His television personality has become in years the greater part of his nature, and the kind and naive soul of Mr. Pickels is unable to cope with such a trauma. At the end of a psychotic break, with the two personalities conflicting, Jeff can't even rely on his family, that manages also his multimillionaire brand: distinguishing the person and the character is hard for them too, so they will find themselves having to choose between saving Jeff or the television empire that they have created.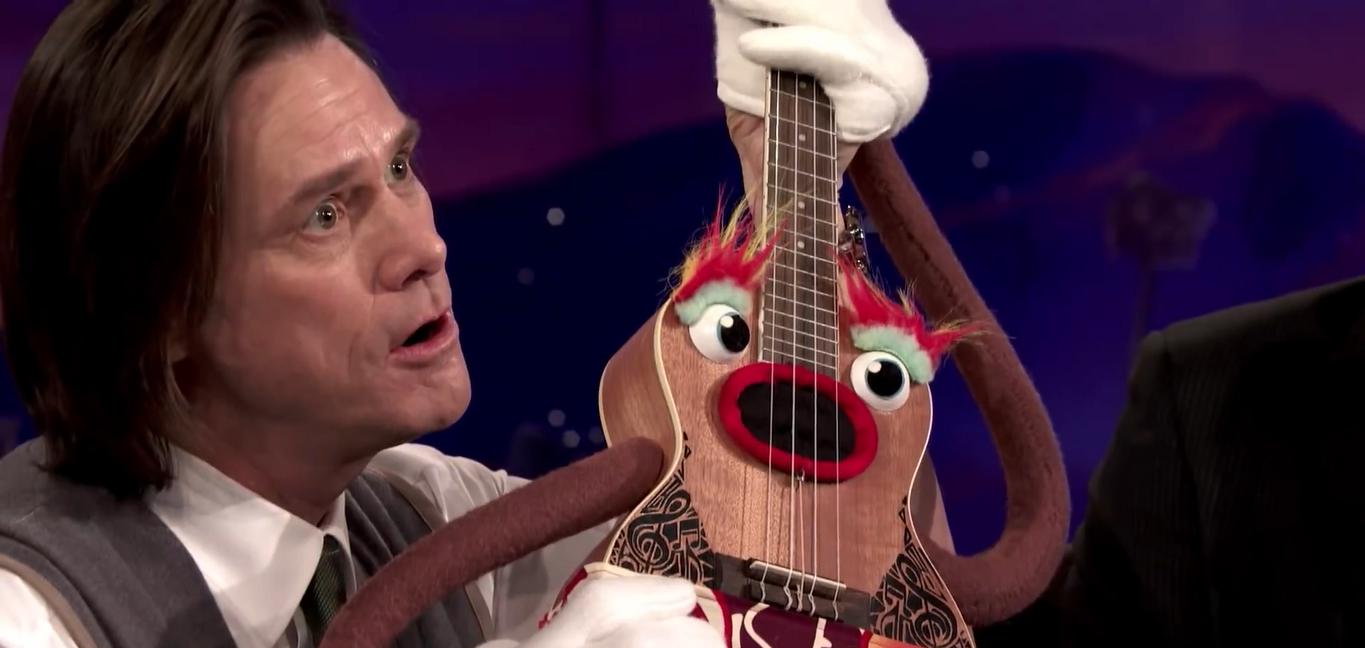 What You'll Need
To better enjoy the show, you need to step away from Jim Carrey's image that many of us have, and to do so, watching "Eternal Sunshine of the Spotless Mind" could help.
It's a tragicomic series, hence it does have several funny moments, yet the intensity and gravity of the situation are to be fully understood in order to appreciate the beauty of "Kidding."
What They Say
"Kidding" also arrives in a particular moment of the life and career of Jim Carrey, after a time that it seemed like he had lost his smile, and after the intense documentary "Jim & Andy" (technically "Jim & Andy: The Great Beyond – Featuring a Very Special, Contractually Obligated Mention of Tony Clifton") presented at 74th Venice Film Festival, in which, talking about Andy Kaufman, you could listen to some comments that may as well suit Jim Carrey too. And this series represents once again the willingness of the actor to break from his old mask to prove to be much more:
"Finally I am only Jim Carrey. I have no more masks. I'm this also on socials, where I present myself not as an actor, but as a sculptor and painter. Enough also with portraits of a tortured soul of a man who wanted to go against a certain serialized Hollywood. Then, obviously, I act because I need to make a living."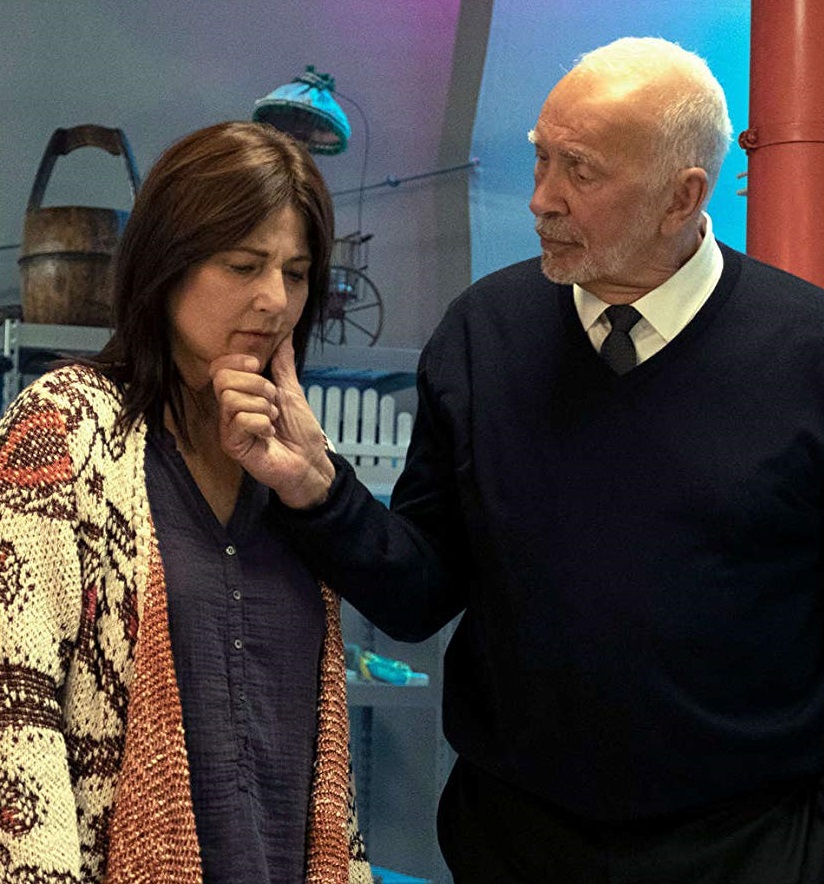 And in a way, also "Kidding" seems autobiographic, with this fight between the person and personage well-described by the actor: "Be an actor is a dangerous and deceiving game, you live other lives, you lose your own one. The departure helped me to grow up not only as a person but also as a performer. Fame takes away a lot of awareness, it wraps up in a fog. In the past, my characters often took possession of my truest life."