January Beauty News
Byredo: The New First Emotion, Lucia Pica's Make Up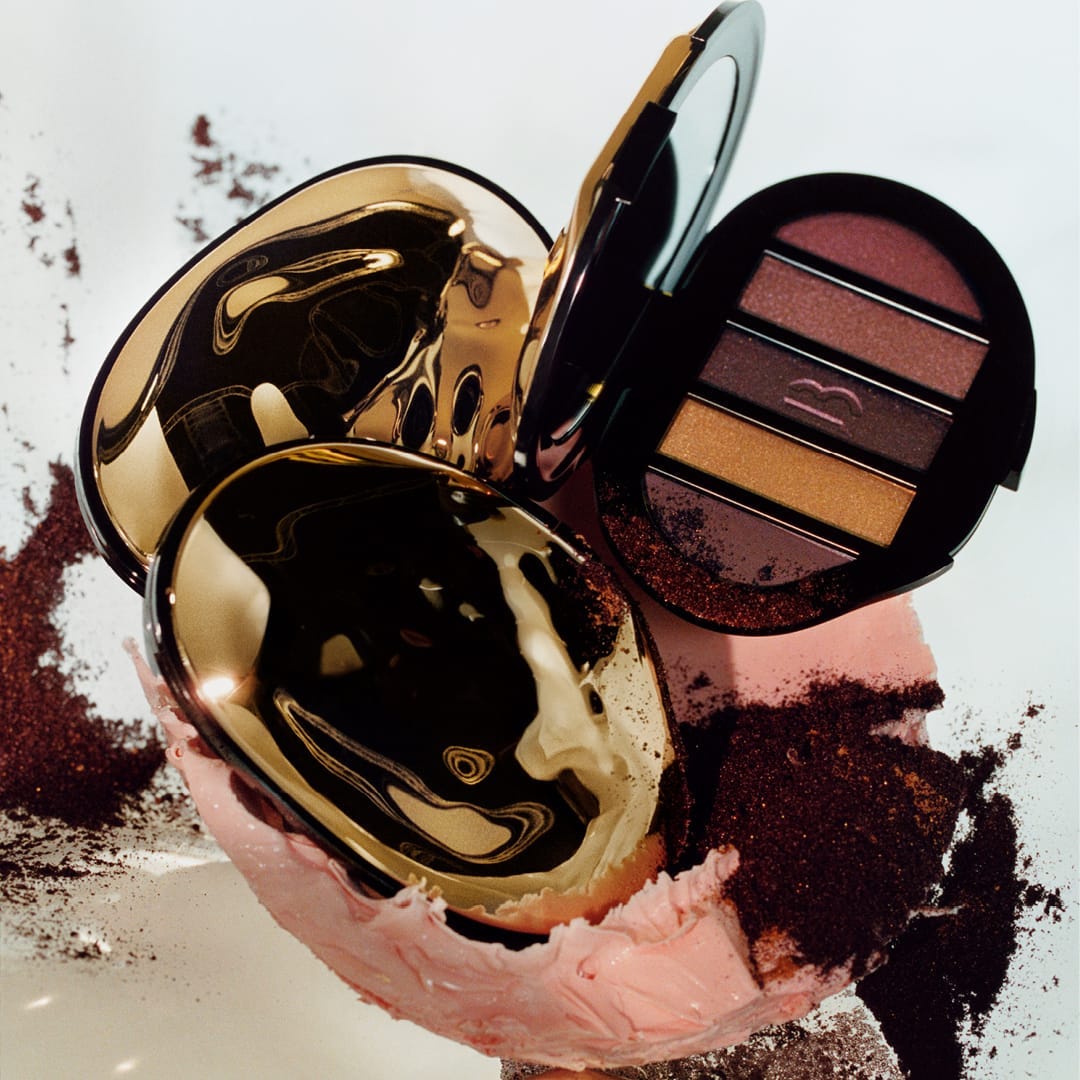 "The first flash of love: halfway between knowledge and the unconscious, distrust, and openness, with instincts that eventually react before reason. This is what First Emotions is about, which Lucia Pica explores in a collection that embraces the physical immediacy with a sensual color attraction, an opulent purity of materials and an intuitive sense of self-decoration".
Pica's revisitation of Makeup Byredo is in full swing, full of a characteristic roundness and complexity of color that revolves around nuances such as deep burgundy, brown, and pink, alive with warmth, used both as undertones and as shades. Called State of Emotions, the different shades of love are reflected in pure pigments. The five-tone Palette features burnished brown, burnt pink, and gold, individually referred to as Void, Transported, Euphoric, Éperdu, and Subversive.
Kajal Pencil Ambivalent mixes dark brown and burgundy in a vegan formulation of low-melting-point waxes, and Mixed Emotions Mascara, in its characteristic packaging – here renewed in black – is declined in a deep burgundy and uses natural waxes in a vegan formulation that provides volume, curve, and long life to eyelashes.
The lips, then, are the other focus of the collection: a matte finish was chosen for both lipsticks, Transported – a full and deep red – and On the Fence – a nude – both with a velvety texture that, in a single pass, gives vivid color.
January Beauty News
Kess Berlin: The New Fluffy Brow Filler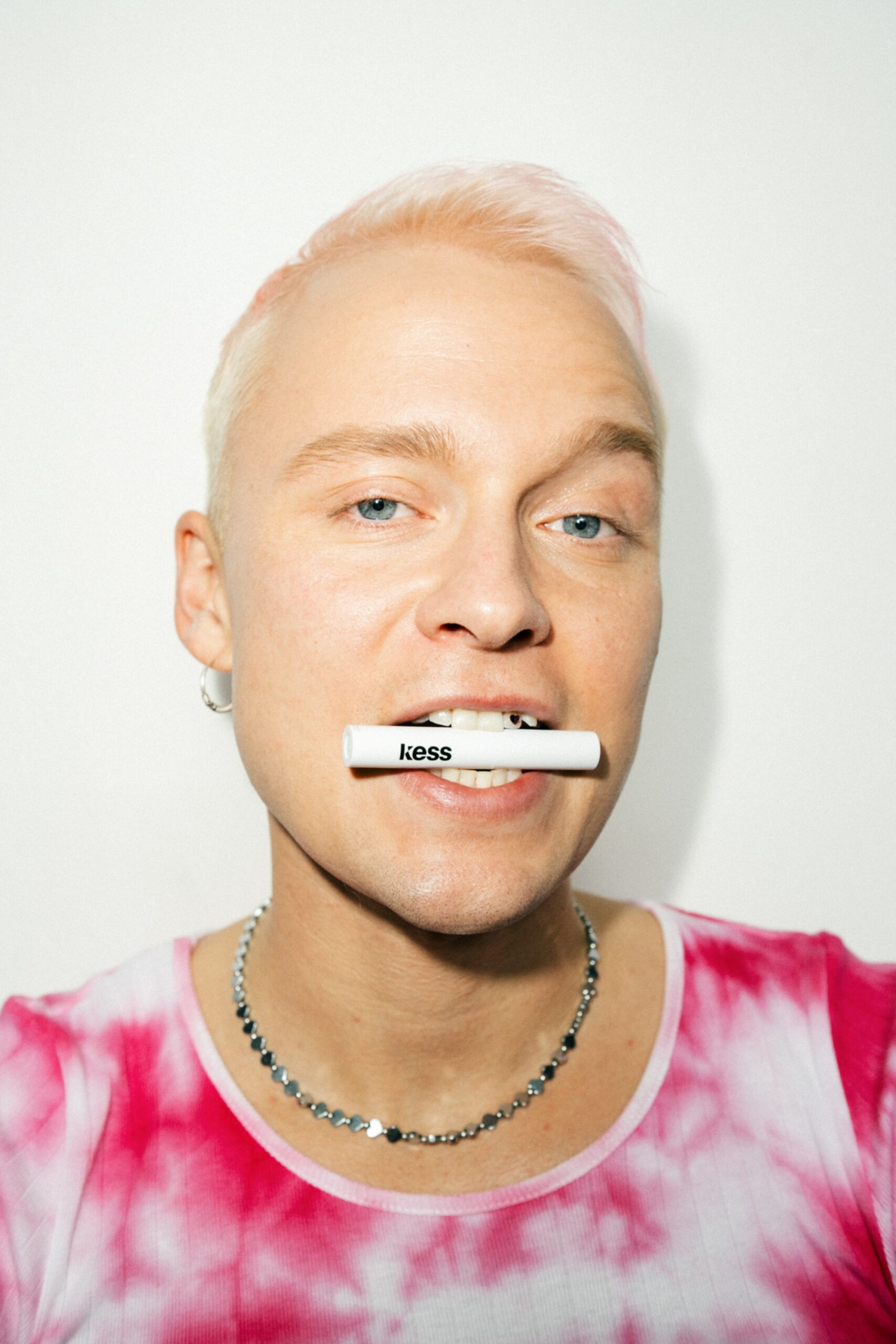 Kess Berlin expands its offer by launching a 3-in-1 product: Fluffy Brow Filler, a long-lasting multitasker that colors, thickens, and shapes eyebrows. A colorful and creamy eyebrow wax available in the natural shades Blonde, Light Brown and Dark Brown – which match the Easy Brow Pencil making it easy to combine the two products – designed to have low pigmentation and absorb only a small amount of product.
Its formula is enriched with argan oil and enriched cellulose rayon fibers that create a natural finish volume, special ecological fibers, as well as being vegan. Fluffy Brow Filler lasts all day with just one application and dries beautifully in only a matter of seconds. Combining thin and asymmetric, short and long bristles, the mini applicator is highly functional. In addition to that, the applicator has two flat sides that allow you to easily move individual hairs in any direction and control the shape of the eyebrows.
January Beauty News
Ahava: The New Protective Moisturizing Lotion Spf50 Pa+++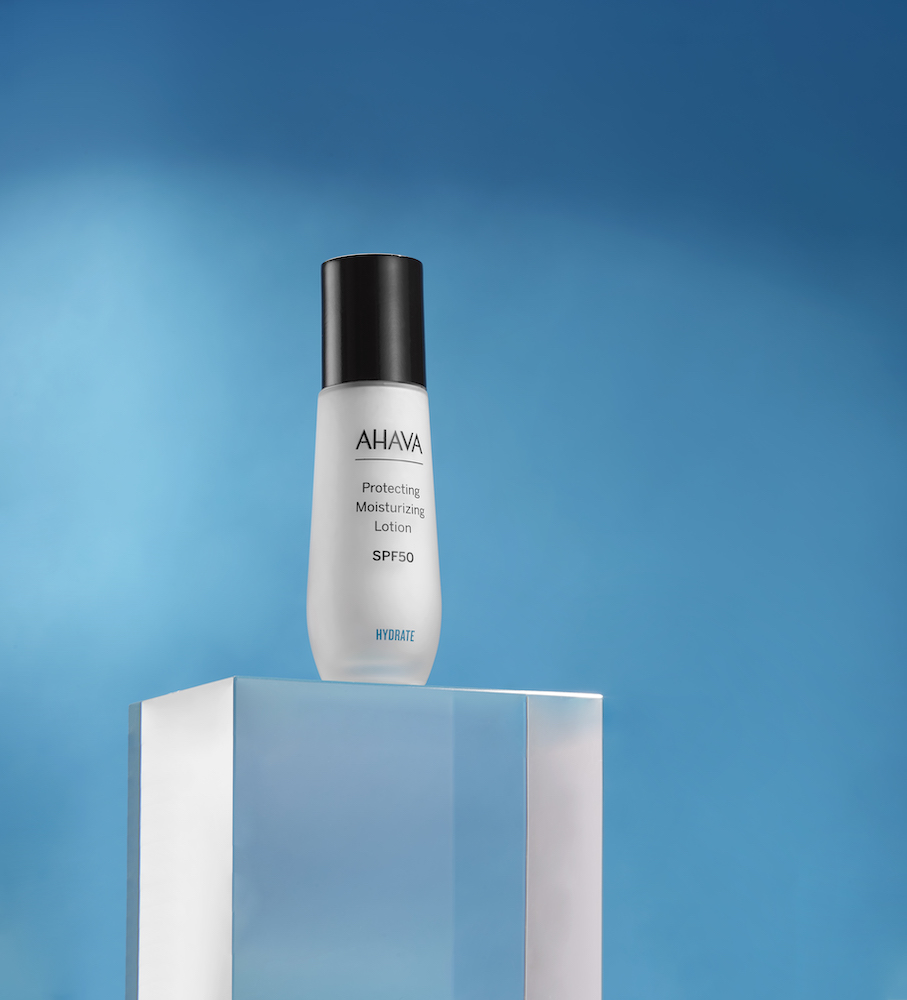 Ahava Labs recognizes the importance of adequate UVA/UVB protection to maintain the natural beauty of the skin and fight the potential damage associated with inappropriate sun exposure at all ages. That's why the essential line Ahava Hydrate has been enriched with a new product that combines all the most appreciated moisturizers ingredients of the Israeli brand, in particular the mineral complex of the Dead Sea Osmoter, which is combined with Bacillus Ferment and a broad spectrum sunscreen. Its multitasking formula enclosed in a light emulsion intensely moisturizes the skin and protects it from photoaging, at any time of the day such as practicing sports or days outdoors. 
January Beauty News
Mulac Cosmetics: The New Setter Ceo Hydrating Dewy Biphasic Setting Spray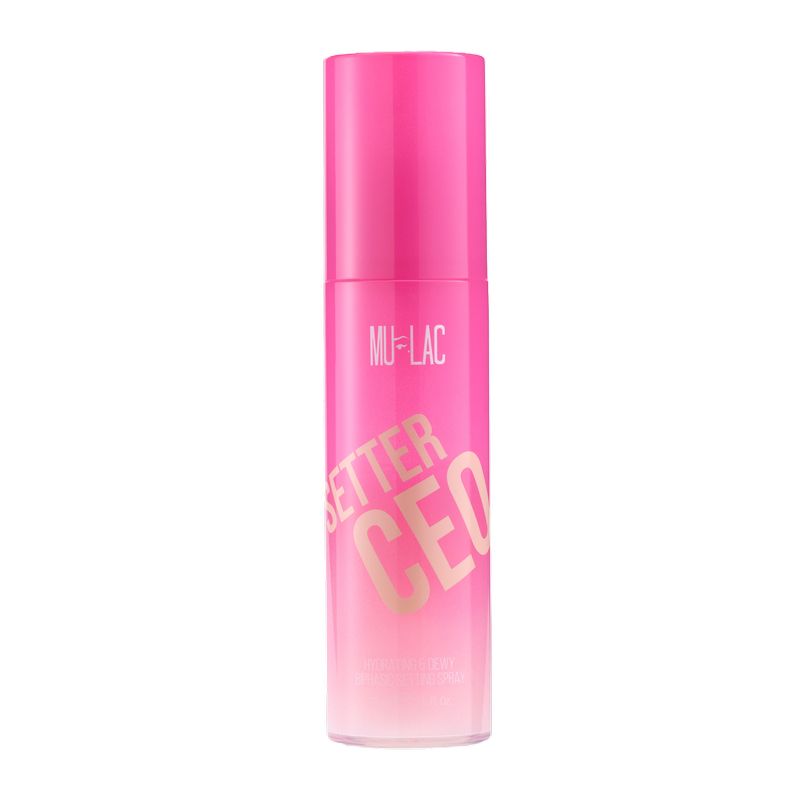 Mulac presents the new Setter Ceo Hydrating Dewy Biphasic Setting Spray, designed to implement makeup durability: a two-phase fixing spray that brightens and sets makeup. 
Characterized by a biphasic formula enriched with oils that, once mixed, gives hydration and freshness to the face, it also contains pink pearls, which give the complexion a radiant appearance, and fixing agents and film-forming that fix the makeup + almond oil to moisturize. 
January Beauty News
Keys Soulcare: The New Truly Becoming Multi-Benefit Peptide Serum And The New Protect Your Light Spf 30 Daily Moisturizing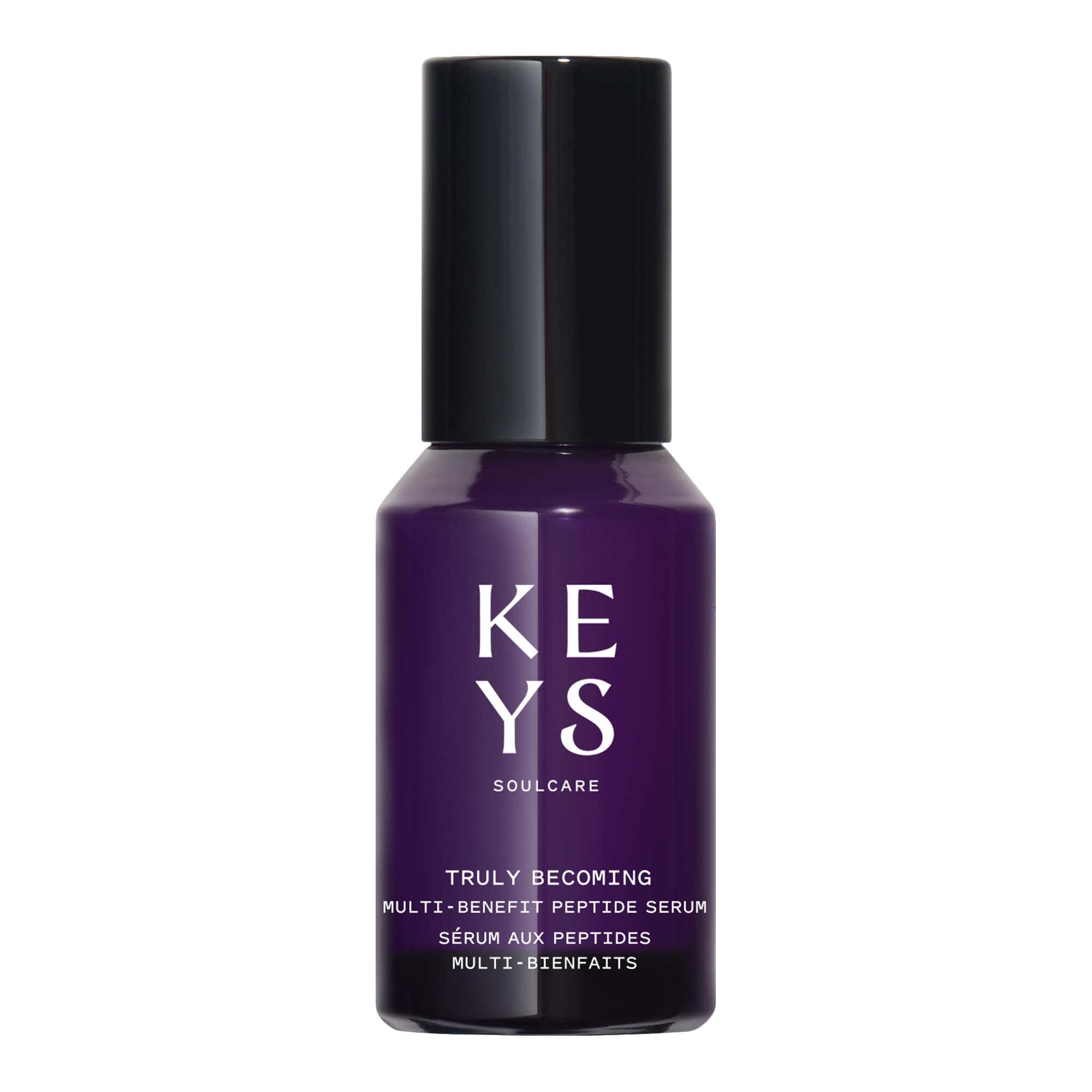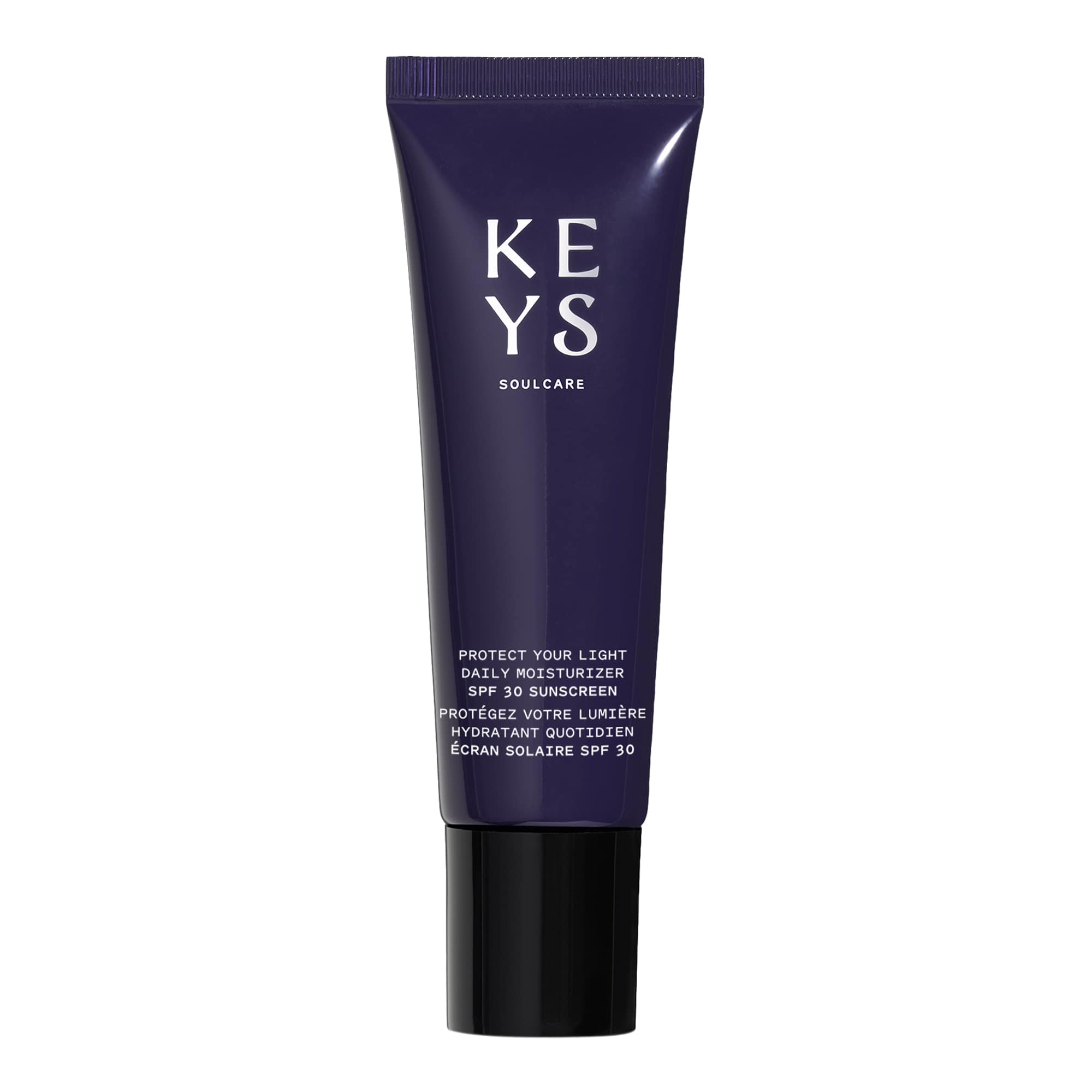 Keys Soulcare adds two products to the skincare line: let's see them together.
Truly Becoming Multi-Benefit Peptide Serum is a moisturizing serum that plumps the skin's appearance and visibly improves fine lines and wrinkles. Its formula is lightweight and contains a polypeptide complex, a powerful amino acid formulation that helps to visibly firm and improve skin tone; multi-purpose hyaluronic acid and sea bamboo.
Protect Your Light SPF 30 Daily Moisturizing is an ideal lotion to protect your skin every day. It contains Squalane and Niacinamide among the main ingredients, an SPF 30 protection and is well suited under the make-up thanks to the silky texture for hydrated, protected, and nourished skin.
January Beauty News
Olehenriksen: The New HydraBarrier Nourishing Face Oil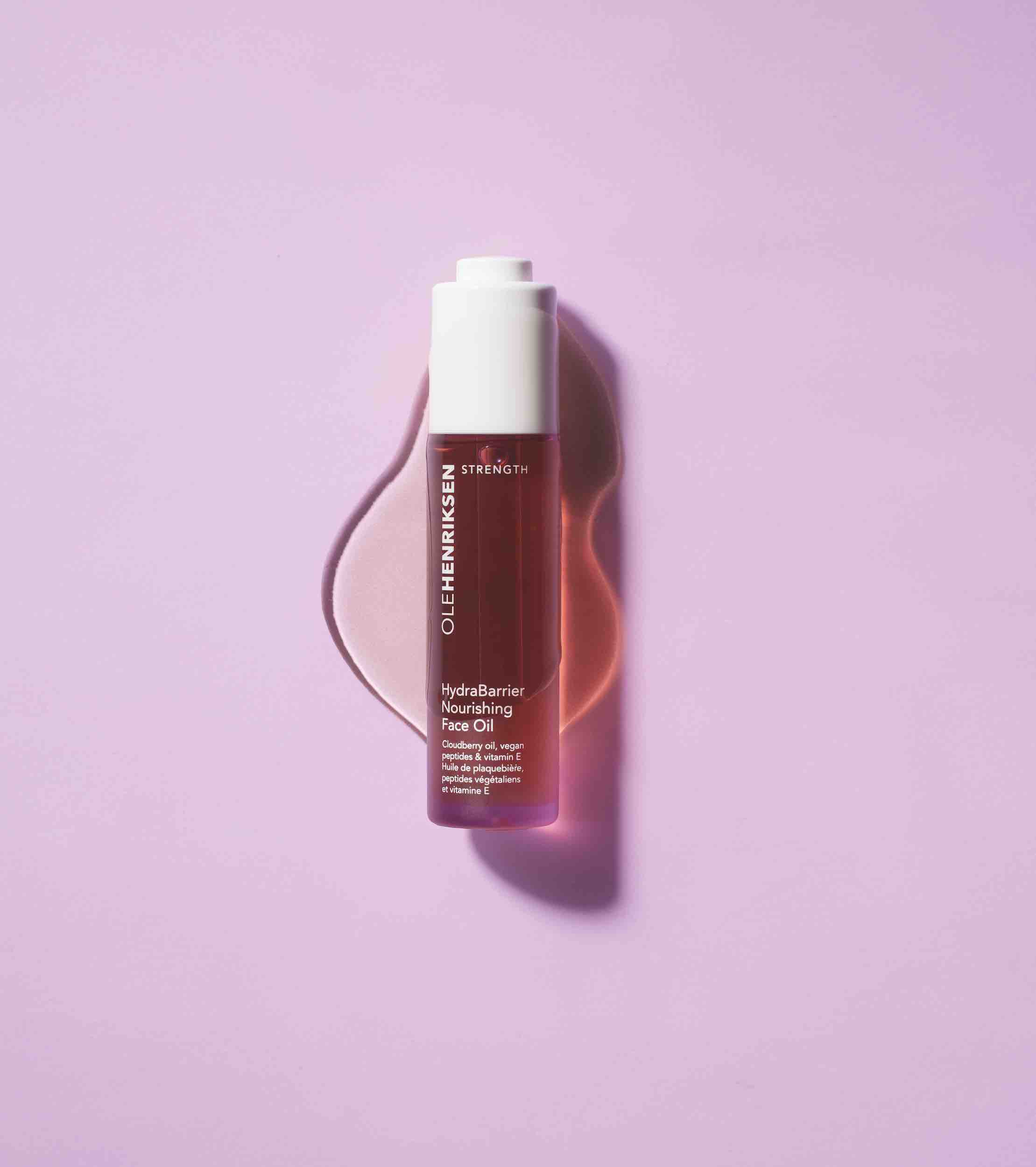 The Olehenriksen Strength range expands with the new and powerful HydraBarrier Nourishing Face Oil, a facial oil formulated with a Triple Peptide Blend and fat-soluble peptides that strengthen and tone the skin, a Scandinavian Blend of oils with Arctic Raspberry, Cranberry, Elderberry, Black Currant & Chia Seeds that in synergy nourish the skin and Vitamin E & Essential Fatty Acids. These ingredients all contribute together to create a protective barrier to prevent hydration loss, retaining it, for more elastic and firmer skin, younger looking and glowing more intensely than ever! 
January Beauty News
Fenty Skin: The New Butta Drop Vanilla Dream Whipped Oil Body Cream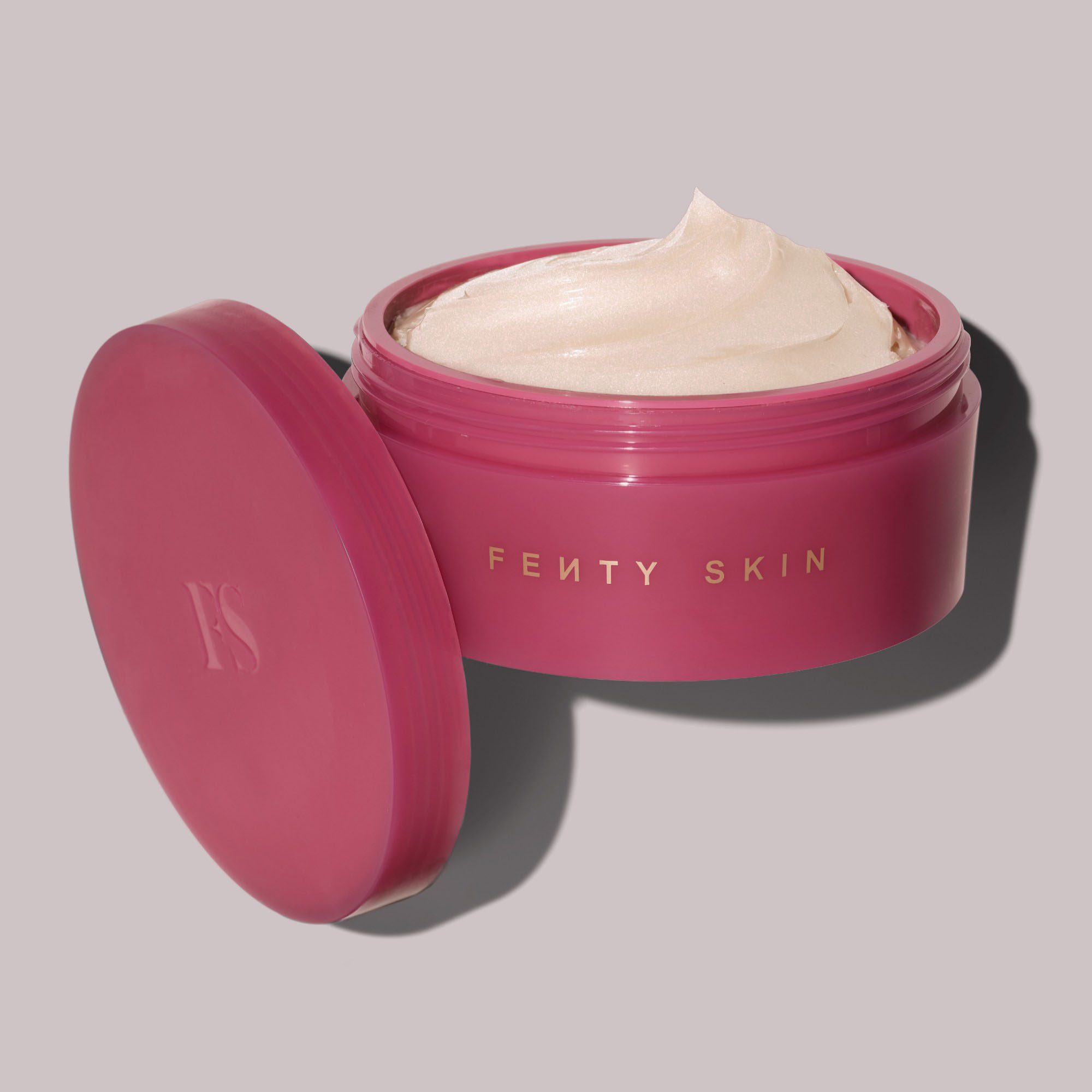 Valentine's Day is coming: make it even more romantic with the limited edition of the cult moisturizer by Fenty Skin. Butta Drop Vanilla Dream Whipped Oil Body Cream comes in a rose gold and pearl-infused version, featuring a fabulous and enveloping vanilla fragrance that will make your skin all to be kissed. Composed of about 25% of rich butters, oils and tropical extracts to give instant hydration – and a delicious mix of seven balsamic essential oils, rich in cherries antioxidants of Barbados and humectant glycerin – will give the skin a bright and renewed look, while the rose gold pearls will give a slight shimmer effect.
January Beauty News
EspressOh: The New Ciao discOh Palette
This was a love-at-first-sight kind of thing: we are talking about the new eyeshadow palette Ciao discOh by EspressOh. 
Like all the brand products, Ciao discOh has been designed to be used not only by expert hands but by everyone, without any exception, in an easy and funny way. The shades, inspired by dancehall dances are divided between Disco Ball, the silver foil, undisputed protagonist among the four ones; Purple Shot, a metallic aubergine; Iced Moka, the perfect day and night bronze and Lime Spritzy, a glittery top coat with lime reflections! 
January Beauty News 
The New PlantaDea Line is born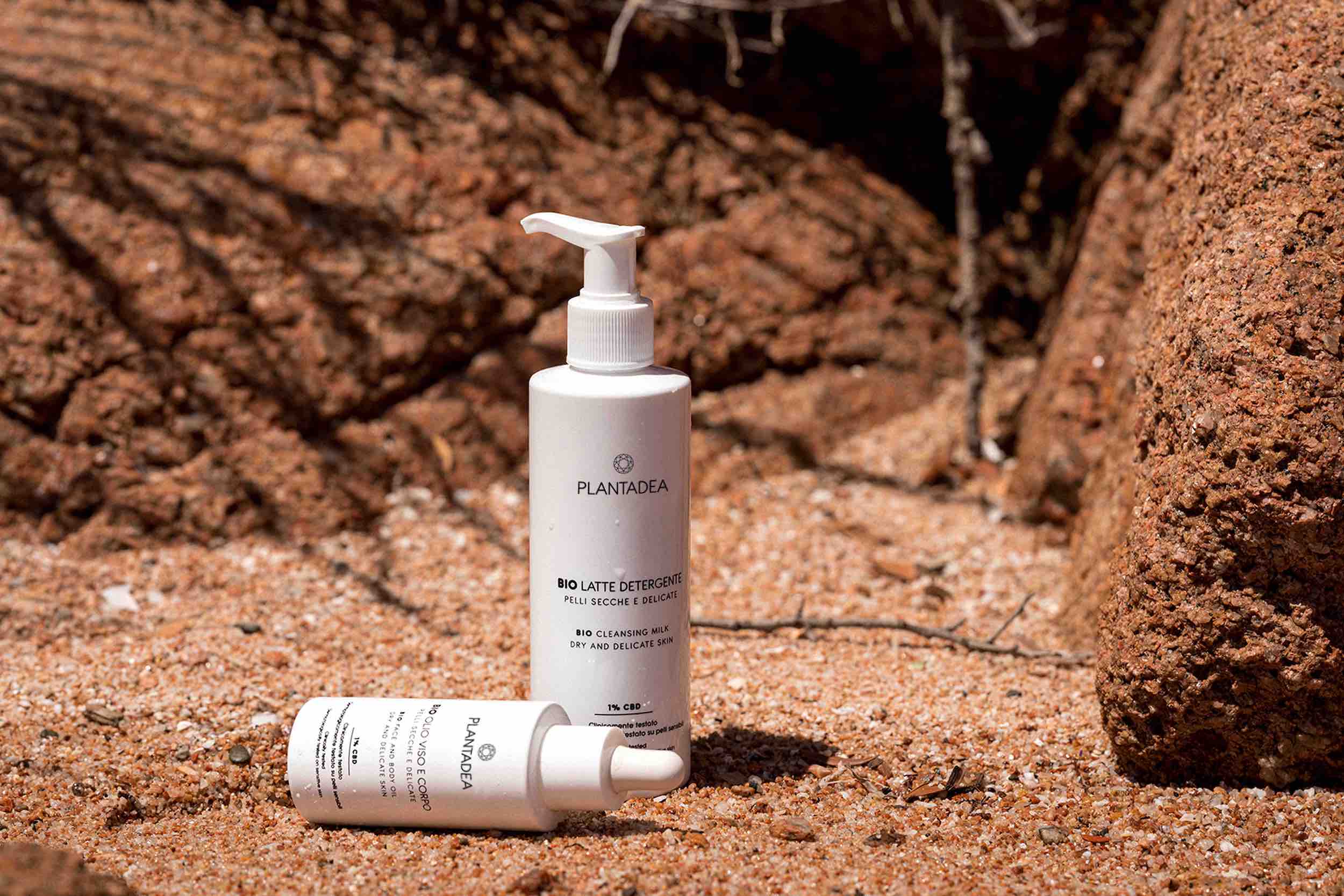 The new PlantaDea Line was born from the intuition of two young Italian entrepreneurs, brothers Angelo and Raffaele Desiante, children of a historic family of Apulian farmers, grown in the countryside between wheat and cereal fields, surrounded by vineyards and olive groves. After the opening of a shop specializing in the sale of equipment for cultivation and products derived from hemp (cosmetics with hemp oil, food with hemp flour, hemp fiber accessories) in 2018 they founded Crystal srl, a company dedicated to the production and marketing of hemp derivatives for cosmetic usage, food, and personal welfare.
In 2022, PlantaDea is finally founded, a brand completely dedicated to skincare and well-being that enhances the power of the hemp plant on the epidermis and consists of two lines: a line for acne-prone skin and a line for delicate dry skin. The first consists of three products that make up the beauty routine: a cleansing gel, a cream, and a mask. CBD inside acts as a powerful sebum regulator, which manages to modulate lipogenesis and reduce imbalances in the process of fatty acid synthesis, due to the appearance of acne, in addition to exerting an anti-inflammatory, antibacterial and antiproliferative action, which stabilizes the production of sebum. The other active ingredients inside are natural: such as clay, nettle, Arctium Lappa root and Maytenus Macrocarpa.
The line for dry and delicate skin consists of six specific products for the face, body, and hands. The formulation of all products is based on pure Cannabidiol and is enriched with a blend of natural active ingredients such as linseed oil, Achillea extract, sweet almond oil, shea butter, and honey that, in synergy with CBD, have a barrier effect and make the skin soft and flawless. Finally, the emollient, soothing, and moisturizing properties act in the subcutaneous layers, thus giving a youthful and healthy appearance to the skin. 
Beauty News Gennaio
Estee Lauder: La Nuova Revitalizing Supreme+ Youth Power Soft Milky Lotion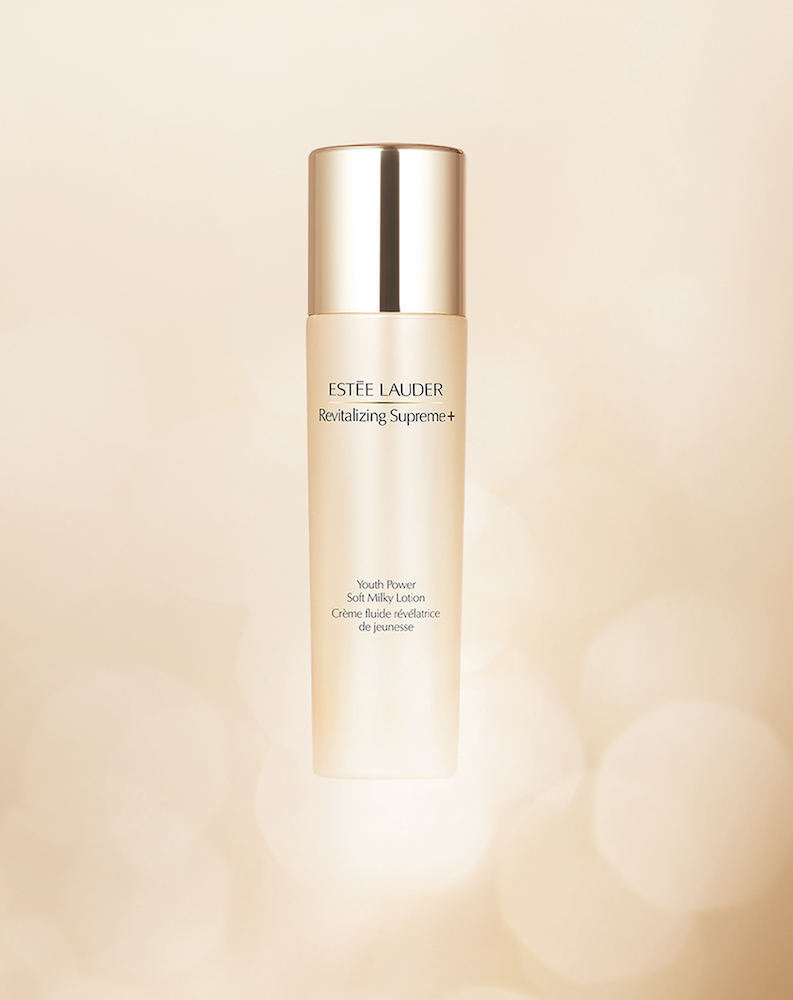 The Revitalizing Supreme+ collection by Estee Lauder expands welcoming the latest in the line: the Revitalizing Supreme+ Youth Power Soft Milky Lotion. As the name suggests, this lotion with a fluid consistency like milk gives brightness, softness, and deep hydration. Thanks to the use of powerful technologies, and especially the extract of Moringa and the new extract of Hibiscus, exclusive of Estée Lauder, this lotion makes the skin more compact, firmer and more lifted, by quickly absorbing and helping to restore the skin water-oil balance. In addition to that, it has a powerful anti-age effect that helps smooth fine lines and wrinkles. 
January Beauty News
Sunday Riley: The New Afterglow

 Cream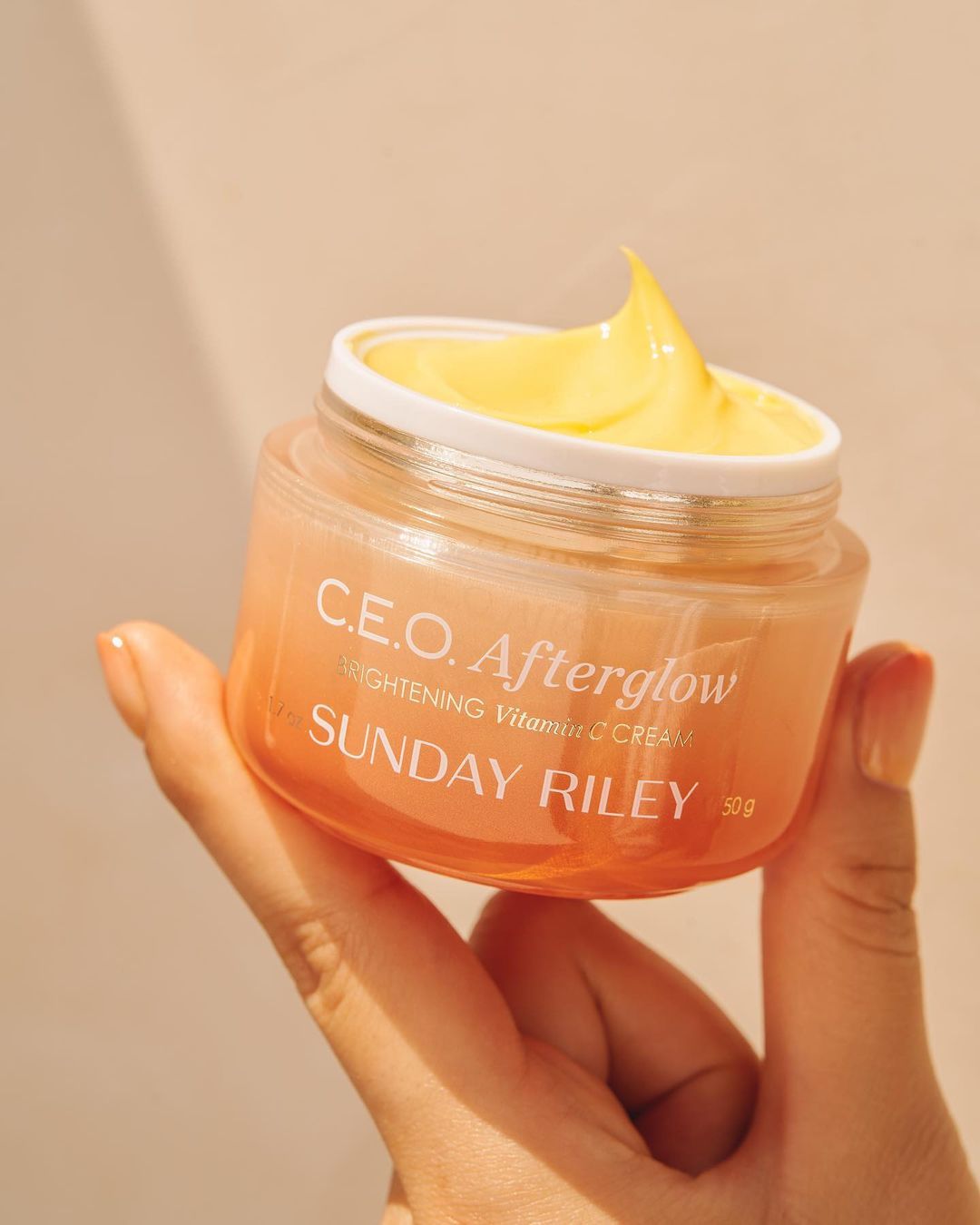 Are you ready to shine? Sunday Riley announces the launch of C.E.O. Afterglow Gel Brightening Cream with Vitamin C. It has the same brightening benefits of Vitamin C (THD Ascorbate) in the collection "C.E.O." – and for this reason we are sure you will love it – and it's perfect to bless you with a healthy complexion waiting for spring and summer! 24 hours of continuous hydration, thanks to a humectant based on hyaluronate added to lutein and allantoin that give a charge of antioxidants and extra hydration, all combined with a mixture of neroli and essential oils with invigorating properties. In addition to that, to confirm Sunday Riley's ongoing commitment to the environment's safeguard and communities, C.E.O. Afterglow Brightening Vitamin C Gel Cream is vegan, cruelty-free and produced in accordance with B Corp certified standards.