Those who have seen "Jane the Virgin" cannot but think of her as the character who had, over the seasons, the most complete arc, the one who changed the most and who, with her ironic tone, managed to get to the last episode and, fortunately, to her happy ending (she was not the only one to fear for her destiny).
We are talking about Petra Solano, one of the most beautiful female characters of the series, played by Yael Grobglas who, with her comic rhythm and her multifaceted interpretation, gave us great emotions for 5 seasons, 5 years.
The TV series "Jane the Virgin" not only is important on the television landscape for its innovative narrative method and the mix of styles such as the soap opera, but also because it was a pioneer in the representation of real women, of the Latin community and with a cast and crew that mostly consist of women, therefore being one of the first to open a debate on equality on set and of workers on set: from creatives to set operators.
We have to admit it, when we were in Los Angeles to interview Yael, we were very excited: after 5 years spent cheering for her, we couldn't wait to get to know her, to ask her everything we could about the series, but also about her next projects.
A woman with a wonderful soul, through her expressions she manages to communicate everything and has an immense desire to tell and tell the stories of others and to do it in a new way, every time. After she got over the brutal ending of her thriving modeling career, one fashion show was enough (keep reading and be ready to laugh), Yael understood it immediately: it was it, acting was going to be her great passion. Between her epic fail (perhaps the most "disastrous" and fun we've heard so far) and her dream of directing, we talked about a little bit of everything.
Now we can't wait to see what her next step will be, but no running, please.
Do you remember the exact moment when you decided you wanted to be an actress and what did you do right after realizing it?
Surprisingly enough, there are not many specific moments I remember in life, but that I do remember. I was a terrible model for a very short amount of time and one of the things that I did was a fashion show. We were taught how to walk on the heels, how to walk to the end of the runway and turn around and keep this very straight face, and for the first time I got a very fancy dress, my parents were in the audience, I got so excited that I had a huge smile on my face and took a bow in my dress and turned around. I got yelled at backstage, they were like "this is not what you were supposed to be doing," which is legitimate, you're supposed to be showing the clothes off nicely, elegantly and not drawing attention to your face. My father, who was in the audience and who used to be a director in France and Israel, said, "Listen, you're not a model, but you might be an actress, you clearly like the stage." I said, "no, I don't know what you're talking about, I don't want to be an actress" and he was like "just take a class," and so I did, I registered in a local acting class and day one, within the first 15 minutes, I was like "okay, that's what I'm supposed to be doing."
It made sense and suddenly I looked back at my life and at the strange collection of things that I was good at and that I enjoyed doing, like the weird faces people told me I could do, and it all made sense. Immediately after I went to my modeling agency to tell them: "I'm not modeling anymore, but I'll take acting auditions." I switched agents and very quickly I booked a lead on an Israeli sci-fi teen show and it ended up going for three years, so I was in 158 episodes.
Without any acting training, I got thrown in the deep water and I had to learn how to swim; I needed to be told things like "this is a camera, these are lights, these are lines, make it look real" and I fell ​in love with it ​and luckily​ after the first 50 episodes, when we wrapped​ the first season, I was told, "well, that was great, see you next year."
I had found what I wanted to do with my life and I wanted to keep doing it, so I signed up for drama school in Israel because I wanted to be on stage and I wanted to know what I was doing; I stayed in the acting school for three years and worked in between when I could. I threw myself headfirst into acting and I've been trying to do that ever since.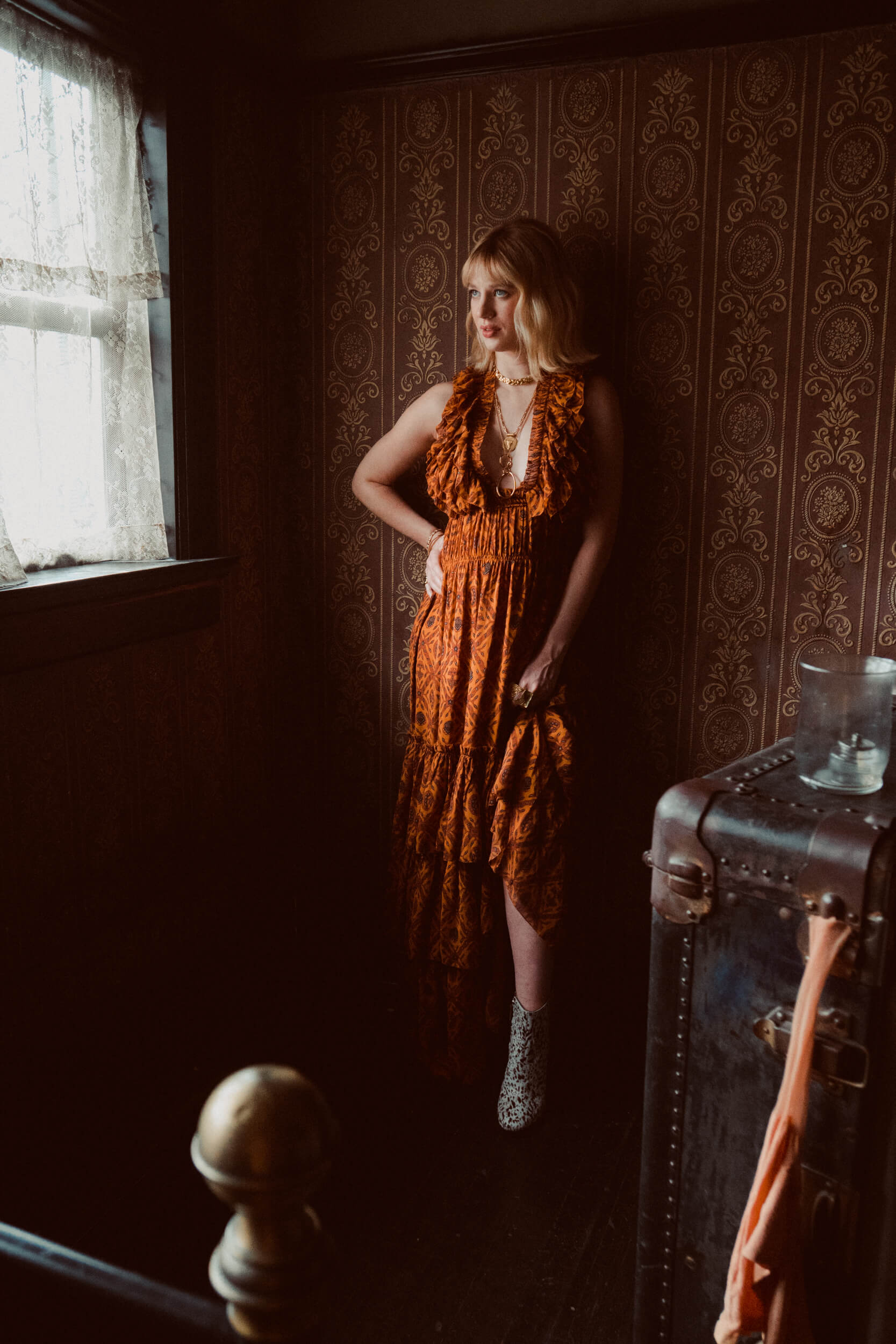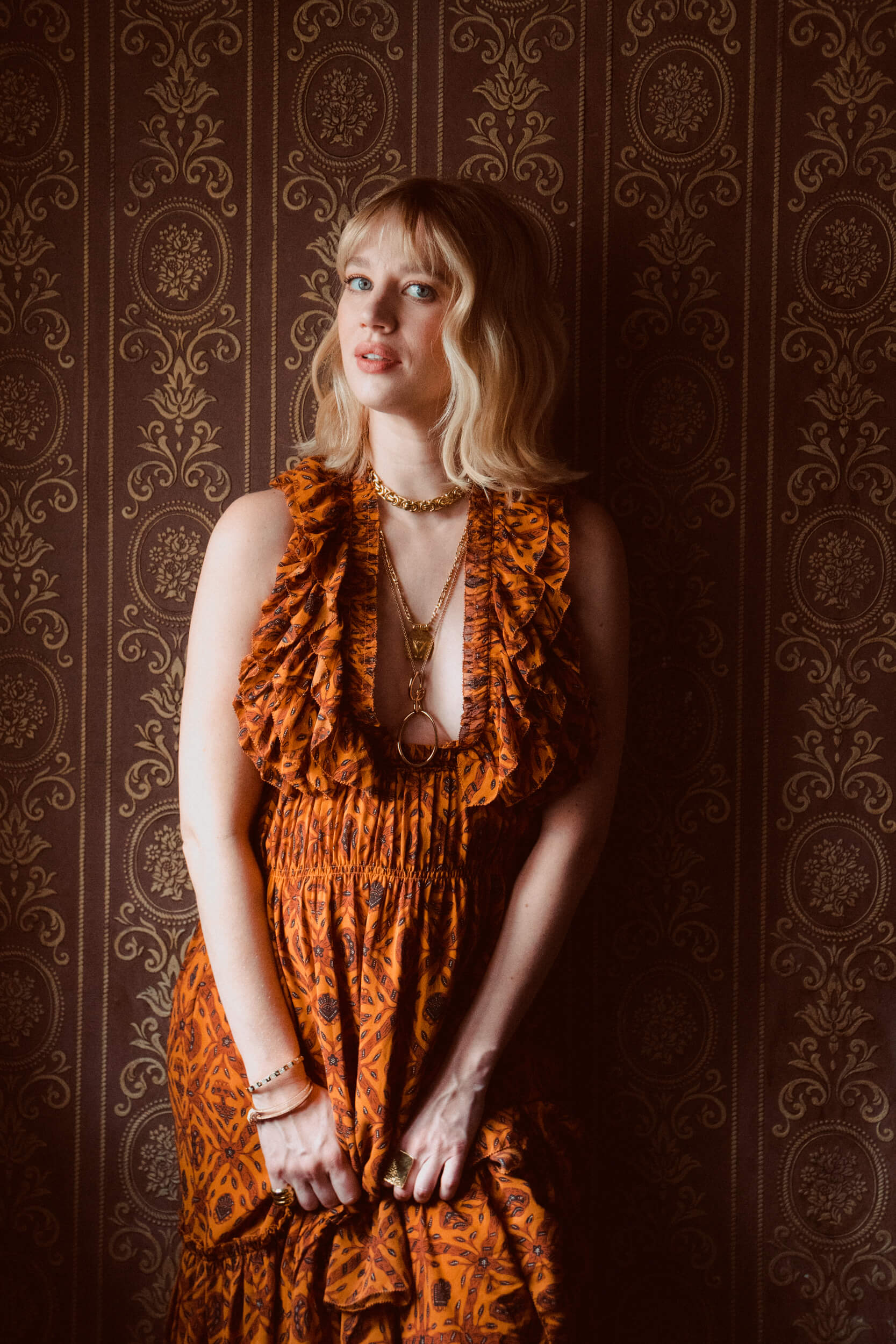 "I registered in a local acting class and day one, within the first 15 minutes, I was like 'okay, that's what I'm supposed to be doing'."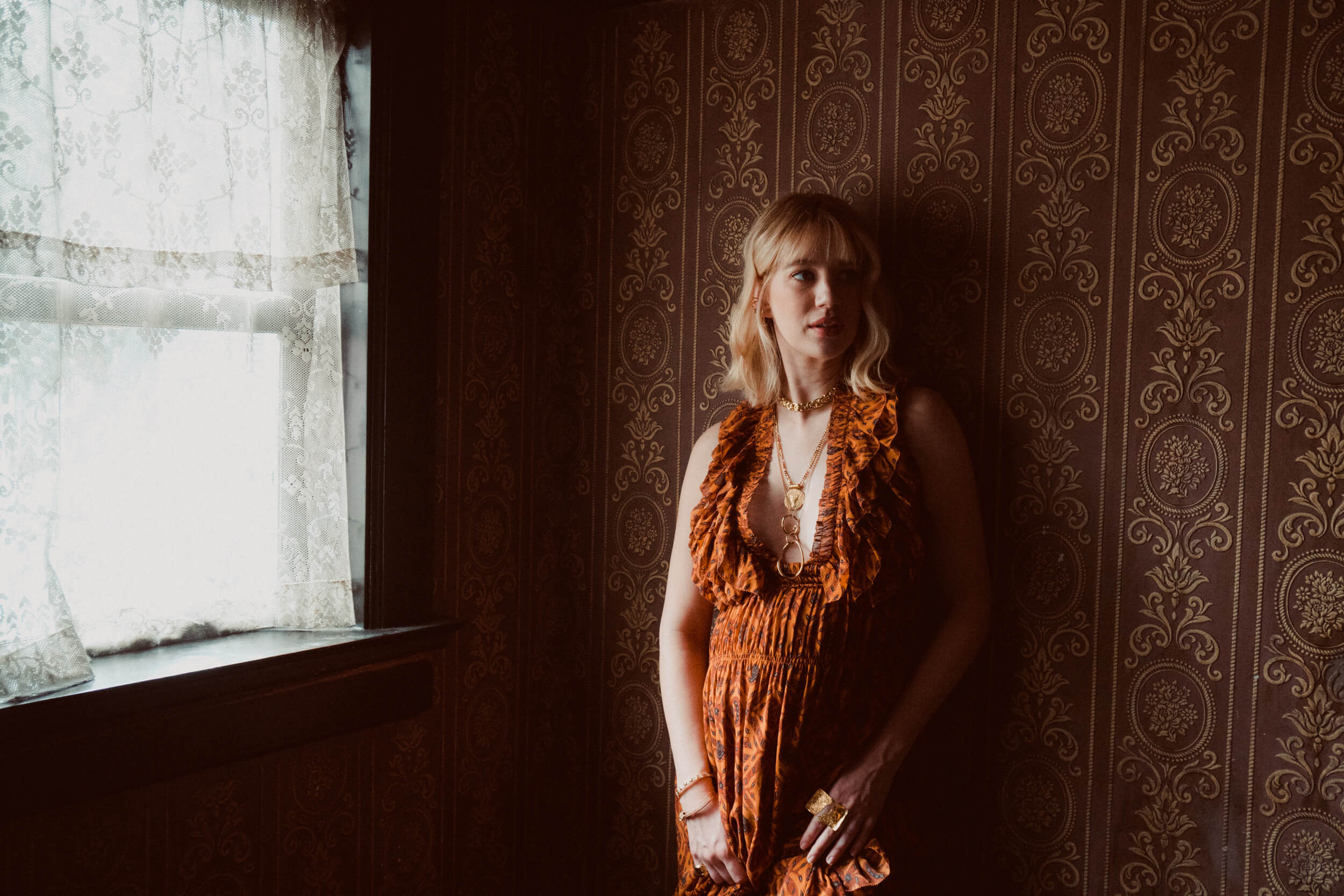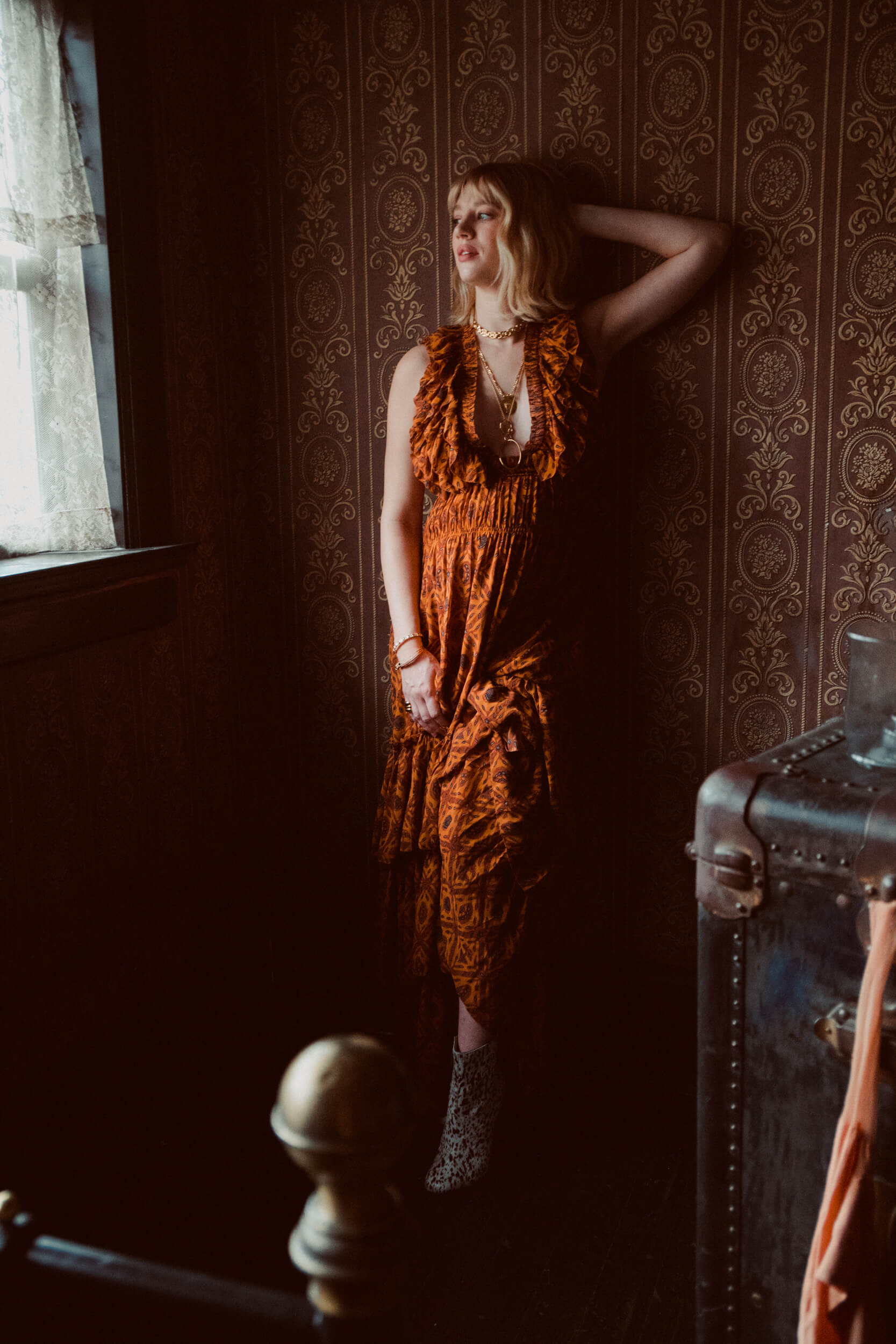 On "Jane the Virgin," Petra is our favorite character together with Rogelio…
Oh, thank you, I like to be doubled up with Rogelio. Everybody asks me "if you would play another character, who would it be?" and I always answer "Rogelio."
Petra is the character who changes the most throughout the series: what's your favorite moment with her?
It's funny because when I was first introduced to Petra, I didn't know what to expect. In the pilot, which is usually all you get to read before you sign up for a job, most of the times, there was little of her and then she was just the trophy wife. I think she wasn't supposed to actually be a funny character, but Jennie Urman, the creator of the show, who's so brilliant, as is the team of writers, really wrote for the actors and I think after getting to know me a little bit, suddenly I noticed more physical comedy started to work its way into Petra. I fell in love with Petra when she went through her pregnancy and delivery scenes, and I really got to know her then. That was probably my favorite part, the delivery, that's when I fully fell in love with her first.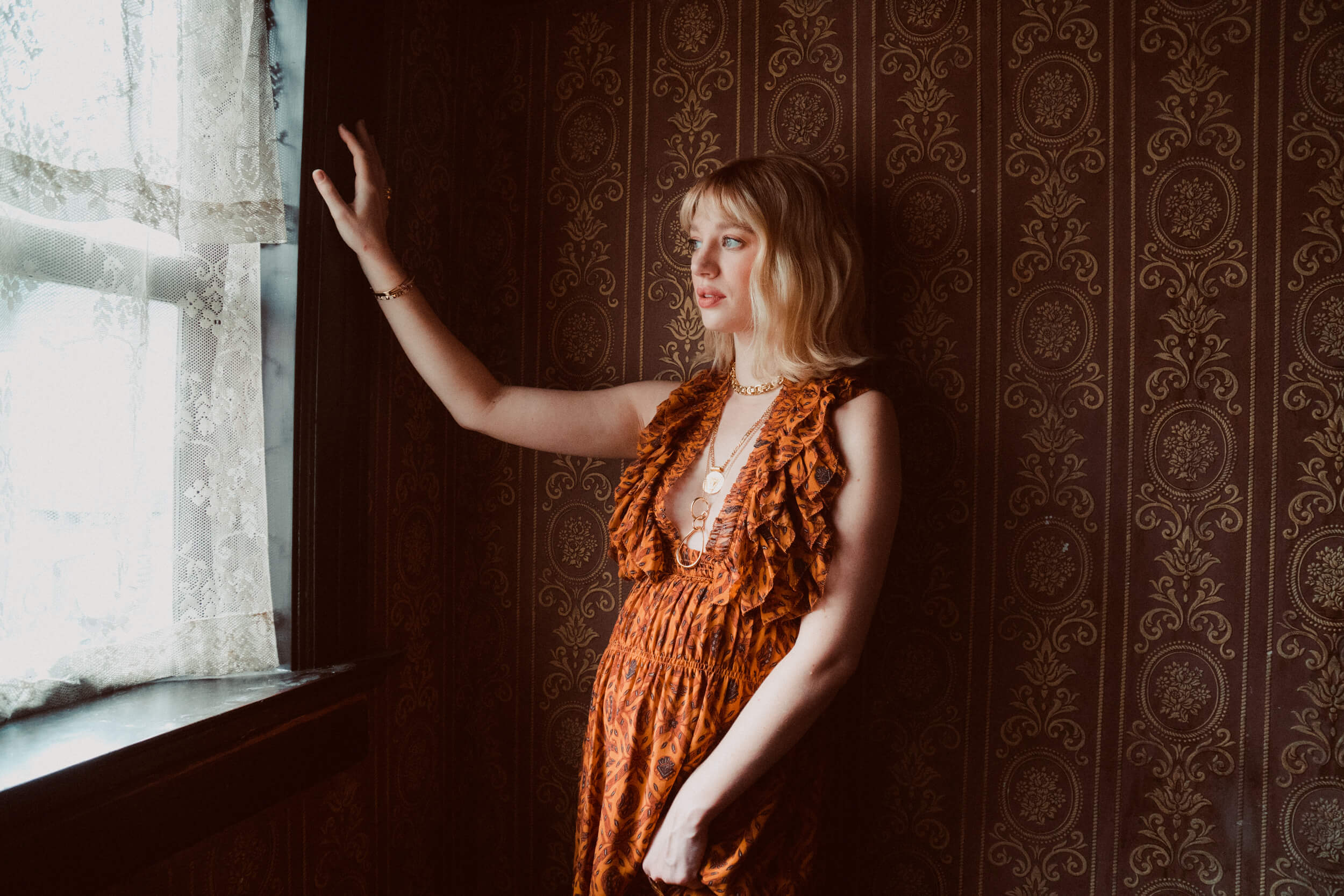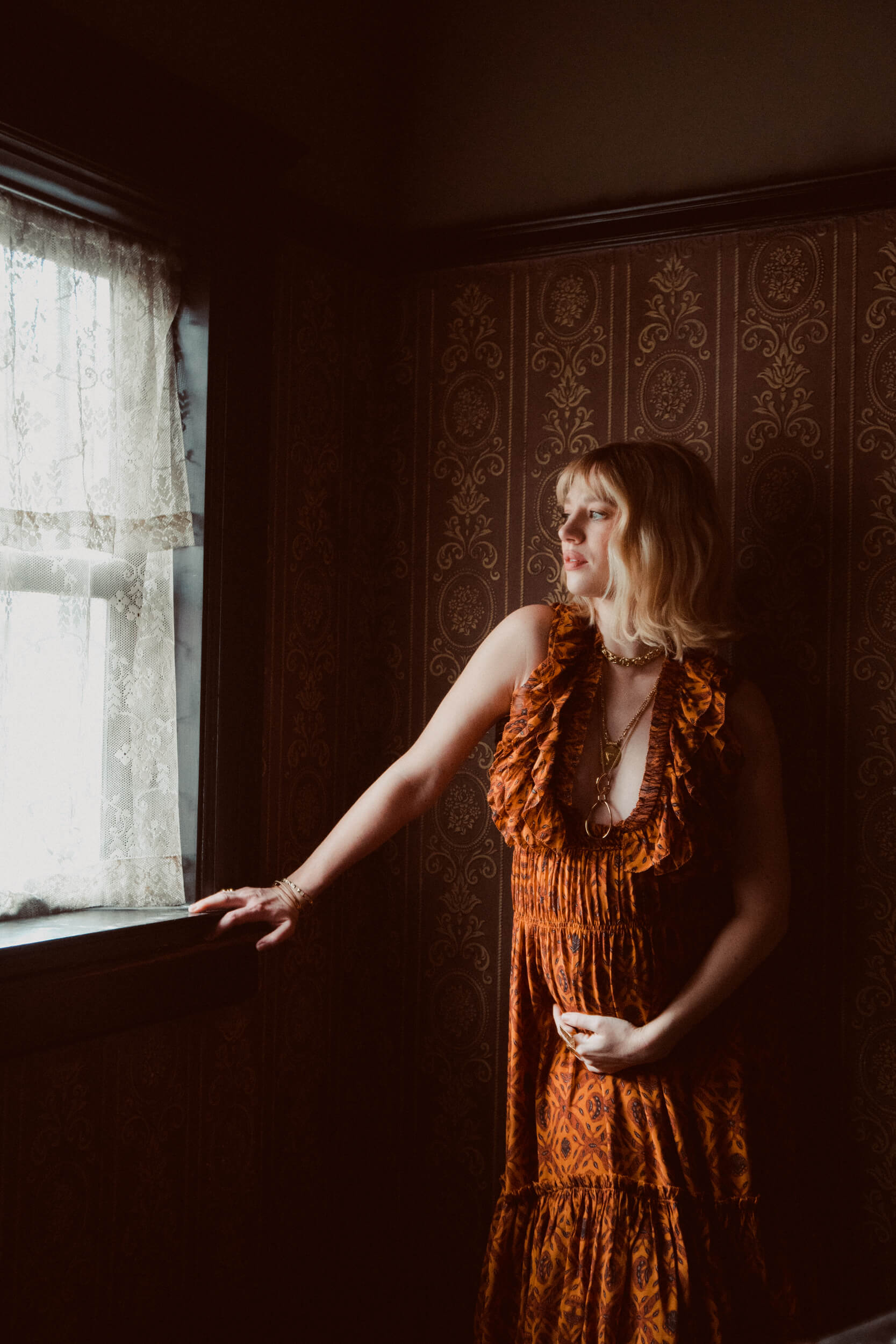 "I noticed more physical comedy started to work its way into Petra."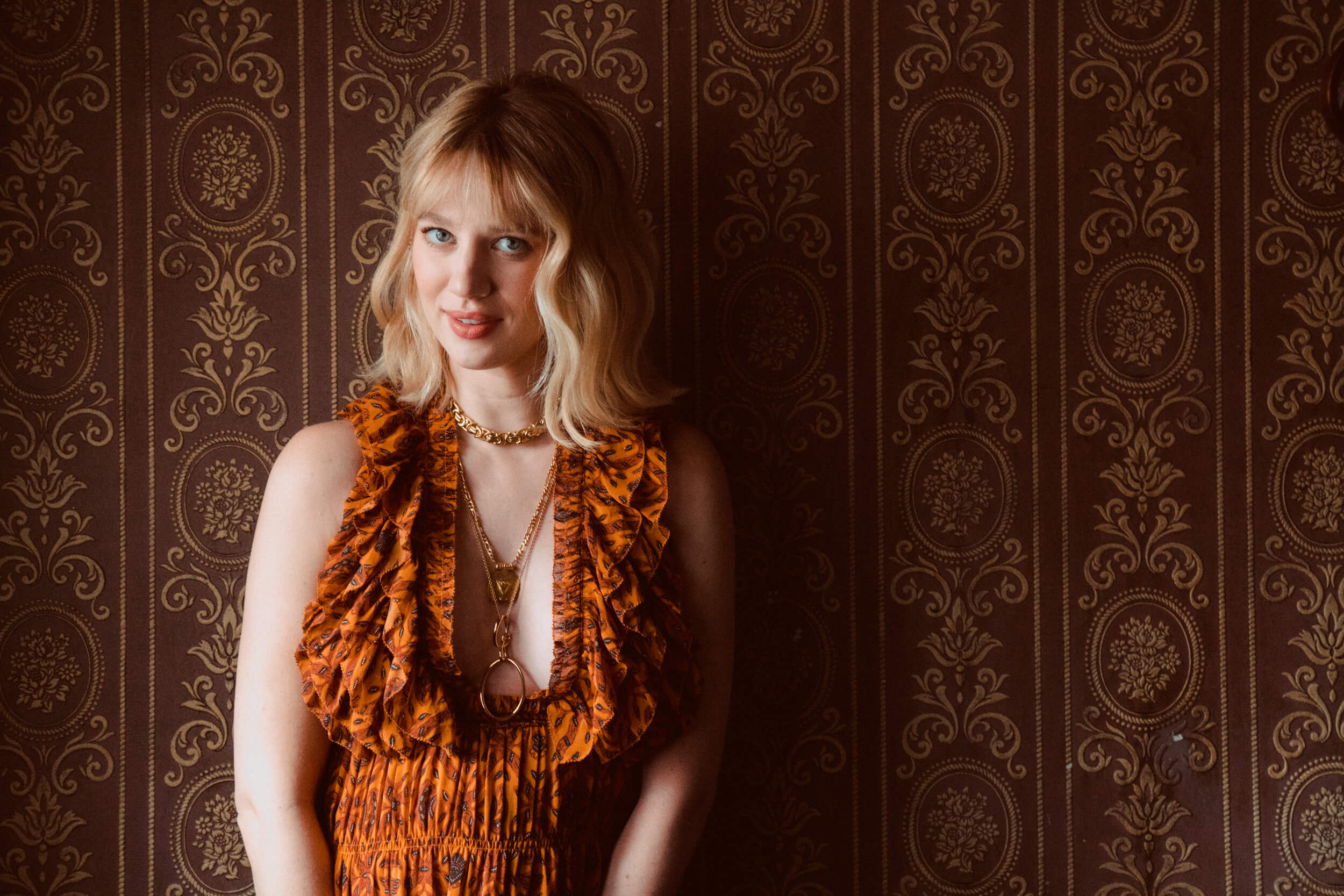 Every character on the series is so well portrayed, you all have specific traits, we love it. How was working on set with everyone, the writers, the producers, the other actors? 
I'm extremely spoiled now because it was a dream. It's one of those rare occasions where you don't have to search for good things to say, everybody is just actually wonderful, the crew, the cast, the writers, the directors, and the vibe was wonderful. We were a rare show with a female showrunner, top 3 people on the call sheet were women, the majority of writers, the majority of directors, and that's not something you see all the time and it also paved the way for a lot of change in that department, so I'm extremely proud of it. Also, the fact that it was such pleasant people, it was just coming to work and see the people that worked the most, Gina and Jennie, the lead and the creator, always happy to be there and bringing such a good vibe, it just leads the way for the rest of us and it was a really happy and wonderful place to be.
The series speaks about a lot of important topics, but it does that in a very fun way…
That's true! I think that they managed to do a perfect balance of topics, talking about very important subjects, as you said, but in an endearing, charming way of telling these people's stories without it feeling too preachy or too forced, it was just: "these are these people's stories, this is how they're dealing with things and this is our point of view on things." I think it was done with comedy and charm and in the best way possible.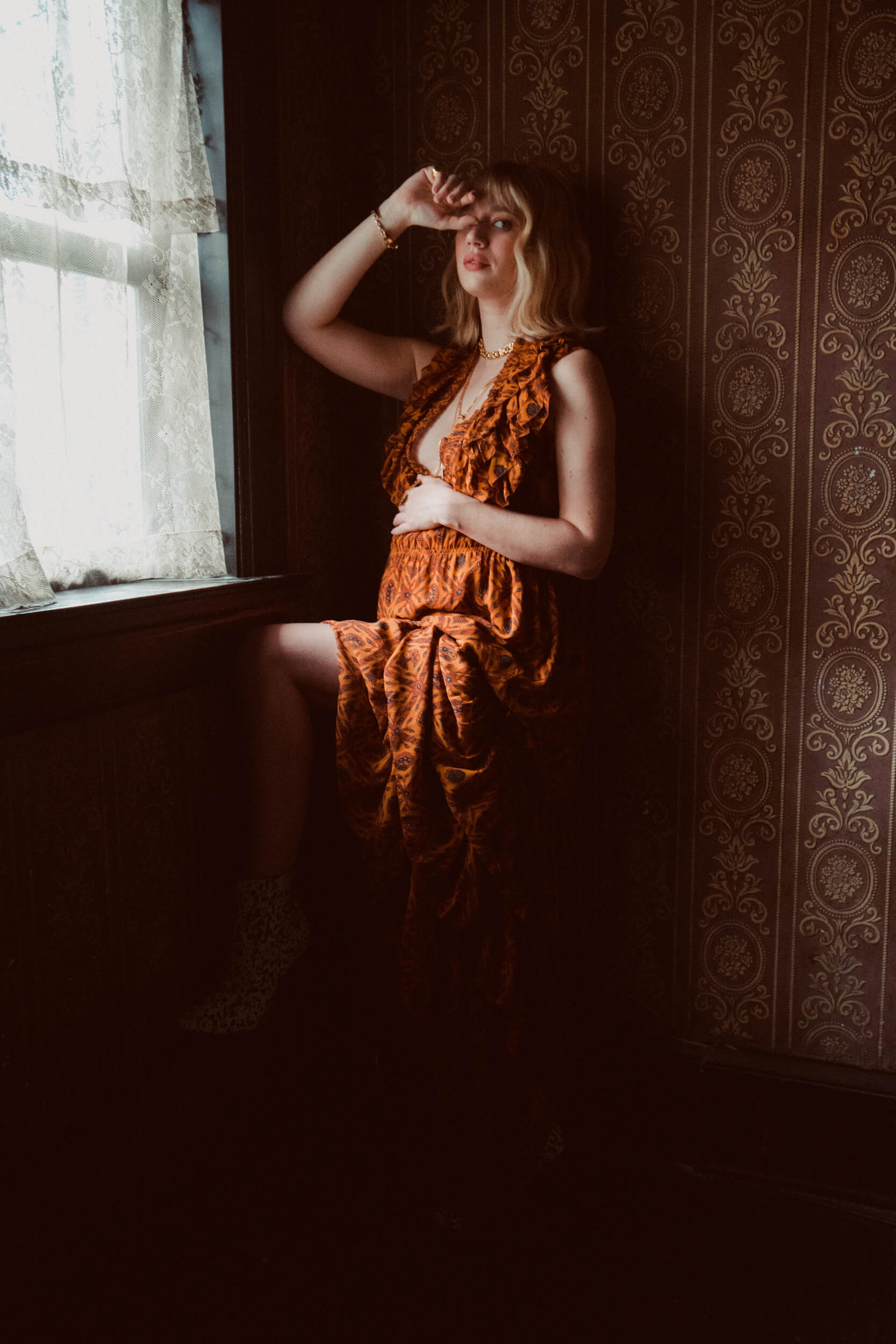 "We were a rare show with a female showrunner, top 3 people on the call sheet were women, the majority of writers, the majority of directors, and that's not something you see all the time and it also paved the way for a lot of change in that department"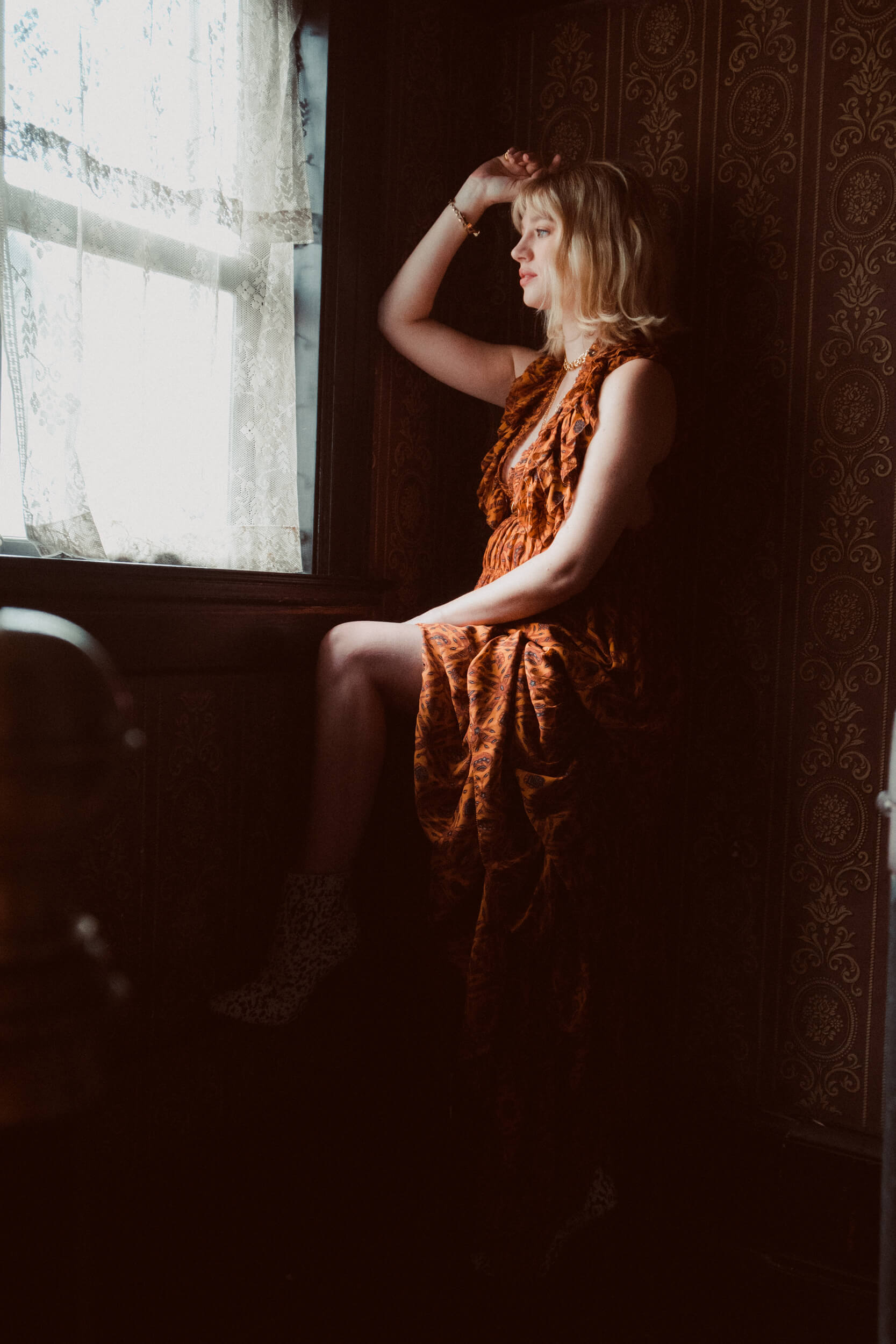 Was there room for improvisation?
The improvisation was not in the text. I was constantly trying to add little things and a lot of them were edited out, but sometimes, when things would stay, I would be really surprised, like little weird things with Anežka. Or, there's a moment when Jane tells Petra she loves her and then she wants Petra to say it back and Petra is like "no, I don't wanna, I don't wanna say it" and then she says "fine. I love you" and then Jane comes and hugs Petra and Petra kisses her on the head: that kissing on the head was not scripted and I kept doing it, it just felt like it had to be there and then it eventually worked its way and I was like "Yessss!" and apparently it became some of the fans' favorite moment.
How hard is it to let go of a character after having played it for so many years and seasons?
I'm glad she's not dead, she had a happy ending, I feel like she wrapped up her story on the show pretty well and about the way I deal with it, I pretend that all these characters live on and that their story still continues, we just don't happen to see it, because they become friends of yours over time, you start caring about them, you don't think that that's the end of them.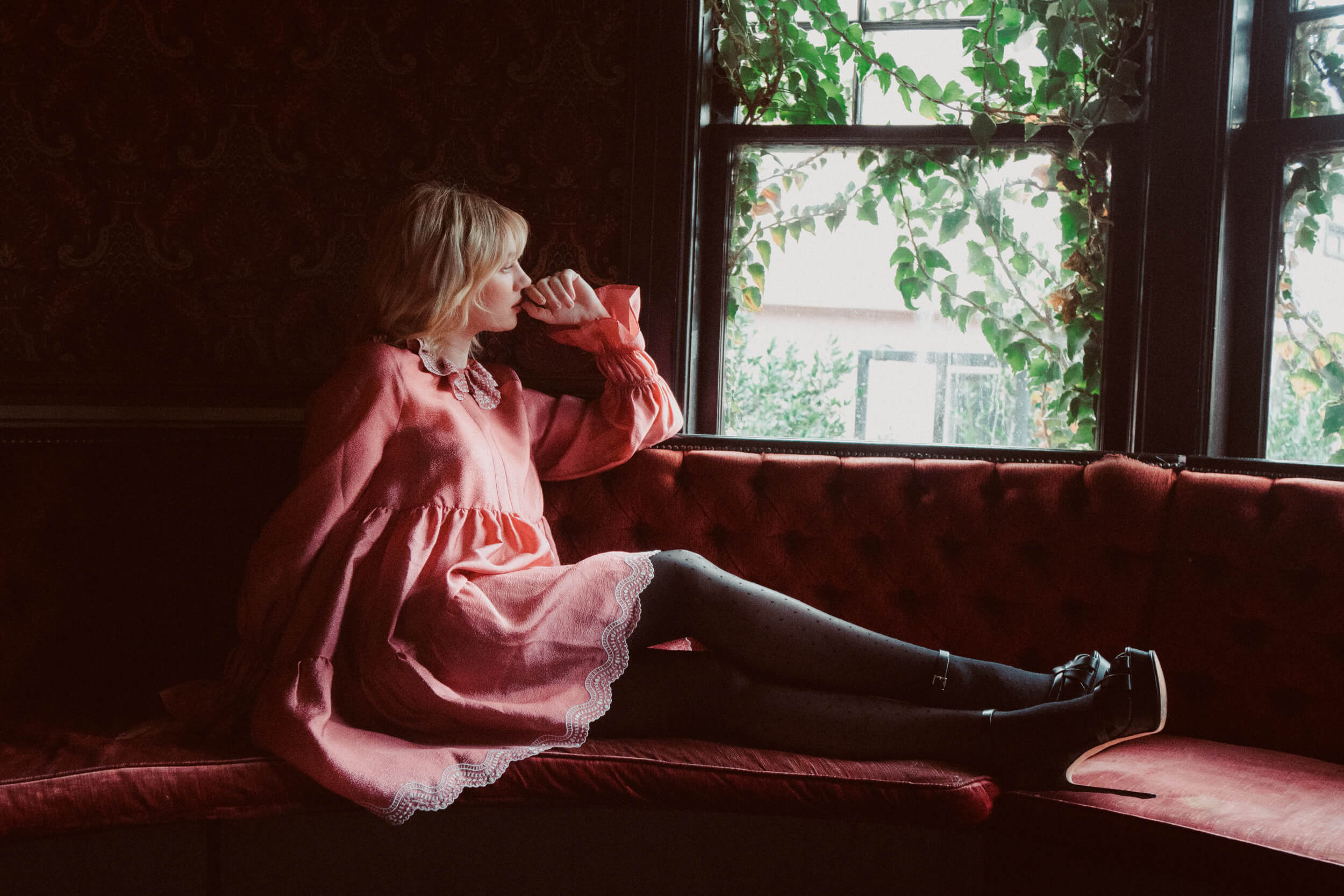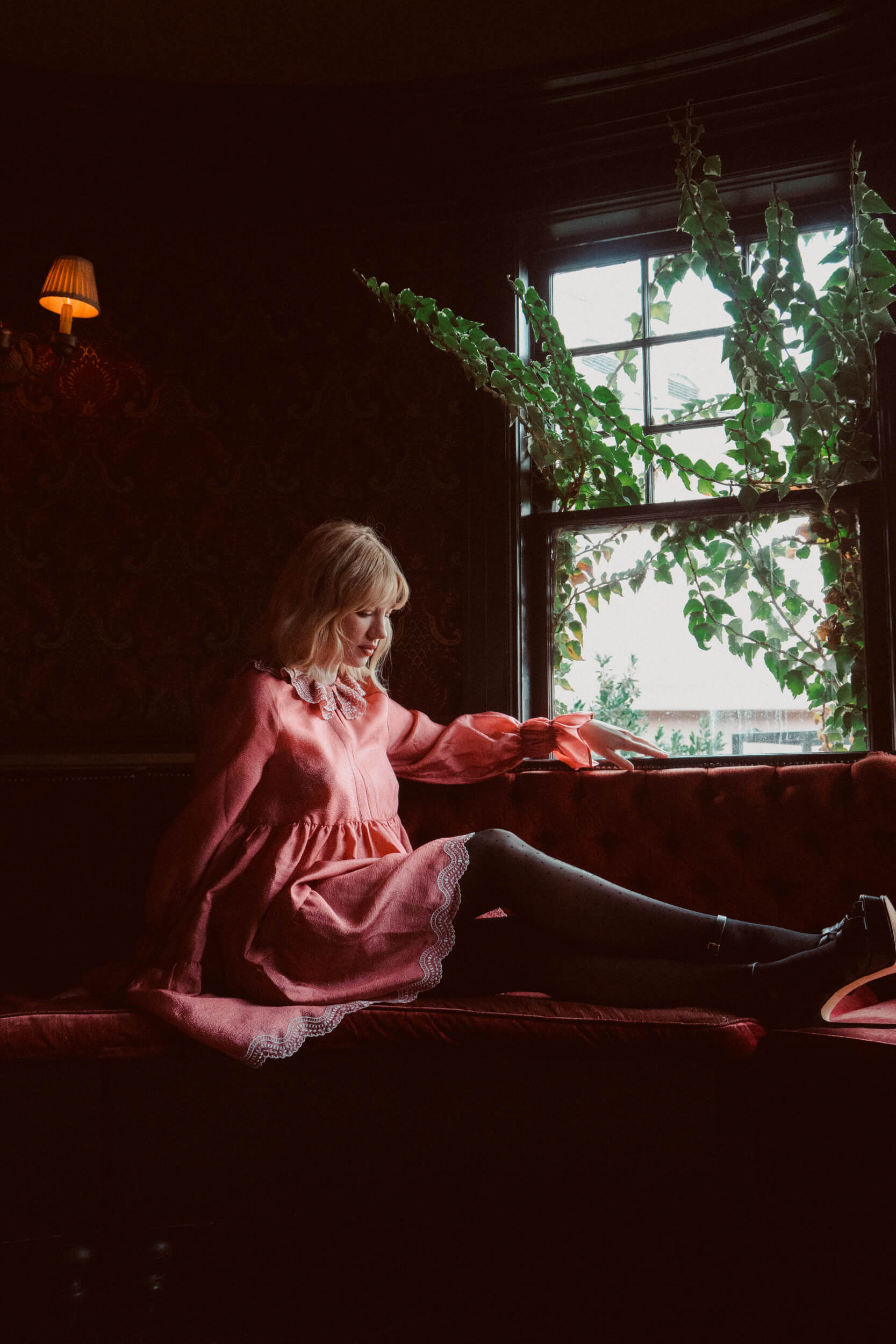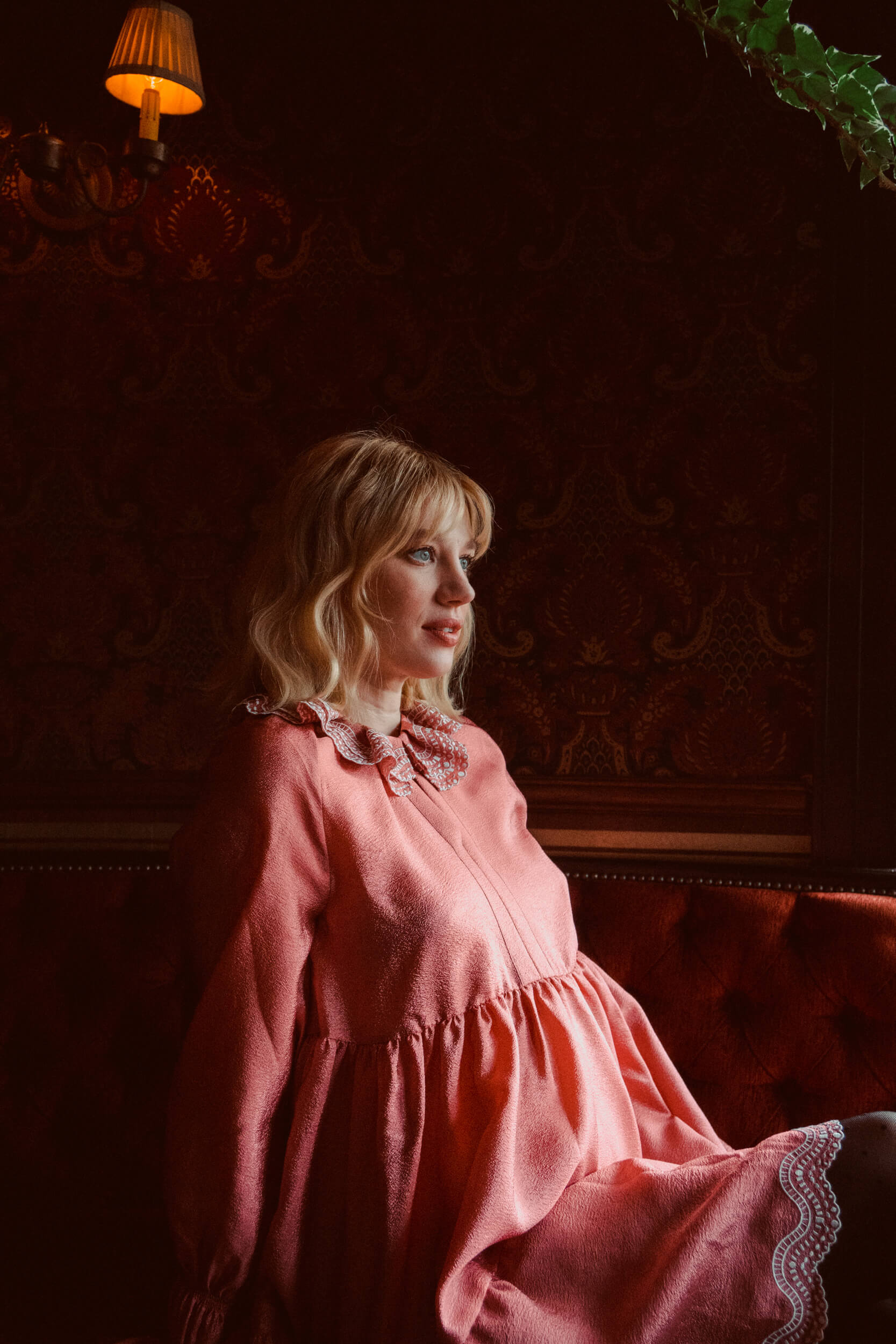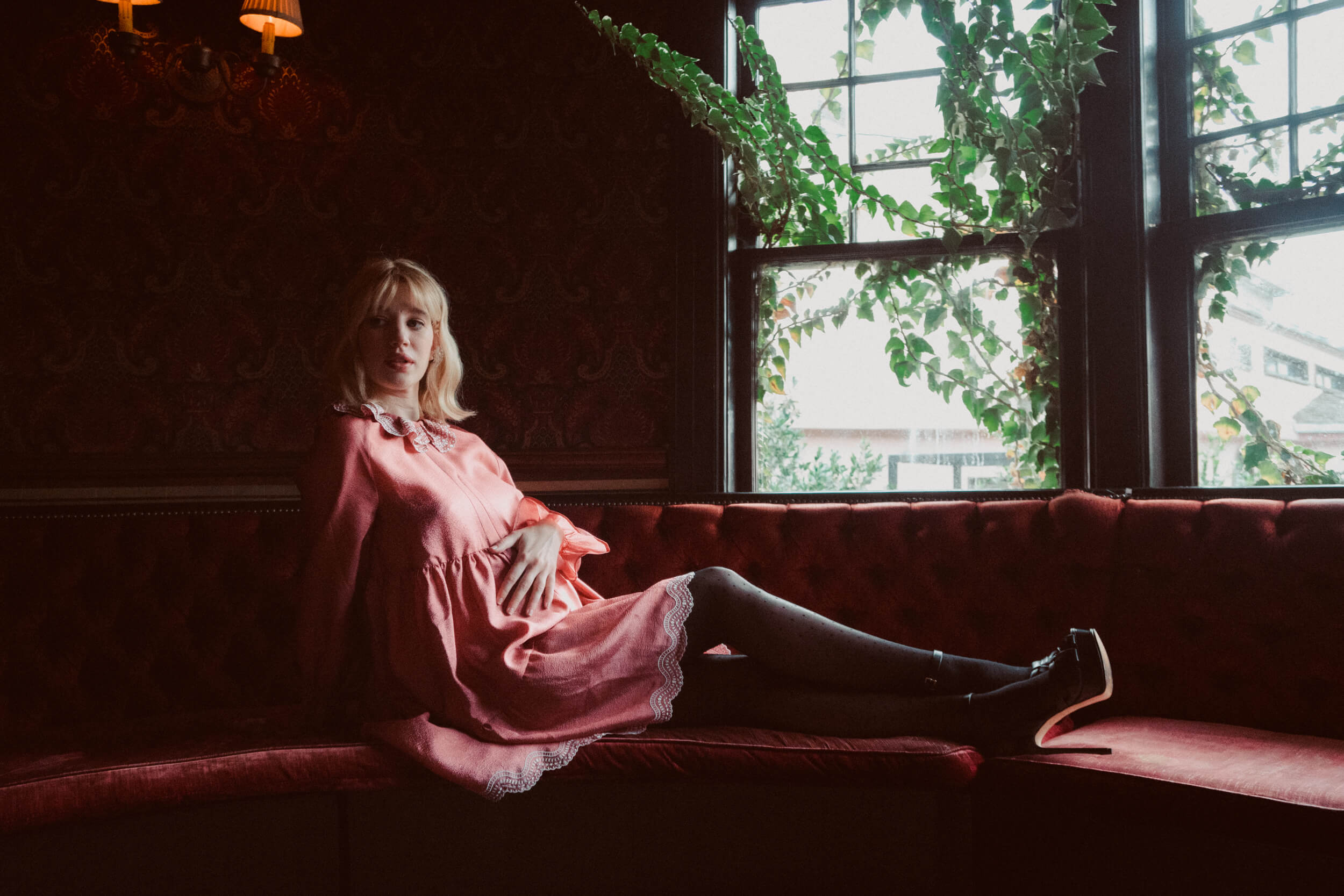 If you were to own a hotel, what would you call it?
"Chez Yael" And there would be a lot of tea, a lot of cats and a lot of books. I don't know what kind of weird hotel this would be…
How did "Jane the Virgin" change the TV scene?
I like to think that, in a lot of ways, it was part of a big change that came to the television, being one of the first shows to be female-led in most departments, but also everything it did for the Latinx community and the visibility it provided by telling a lovely story.
What about directing and producing?
That would be great. I actually shadowed three times on "Jane the Virgin" and I ended up not being able to direct an episode, but I really wanted to and I'm hoping, in future projects, to be able to do it. I've looked into doing workshops and I've been reading some books about directing, I want to take some classes. Now that I'm more comfortable with how things work in the US, because here they have a very different way of running a set than back home, I feel like I could jump into that and start really looking at that.
"I pretend that all these characters live on and that their story still continues, we just don't happen to see it."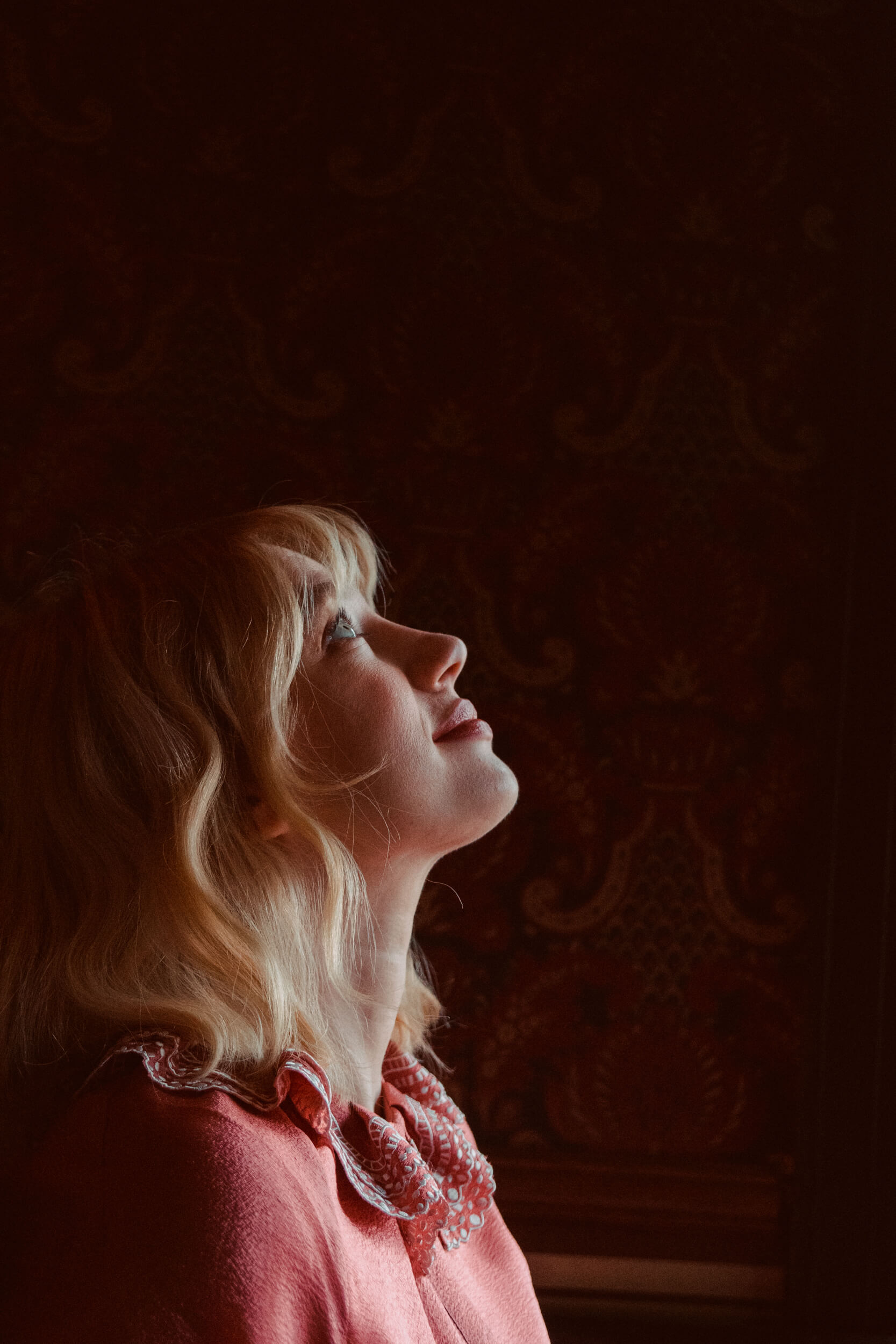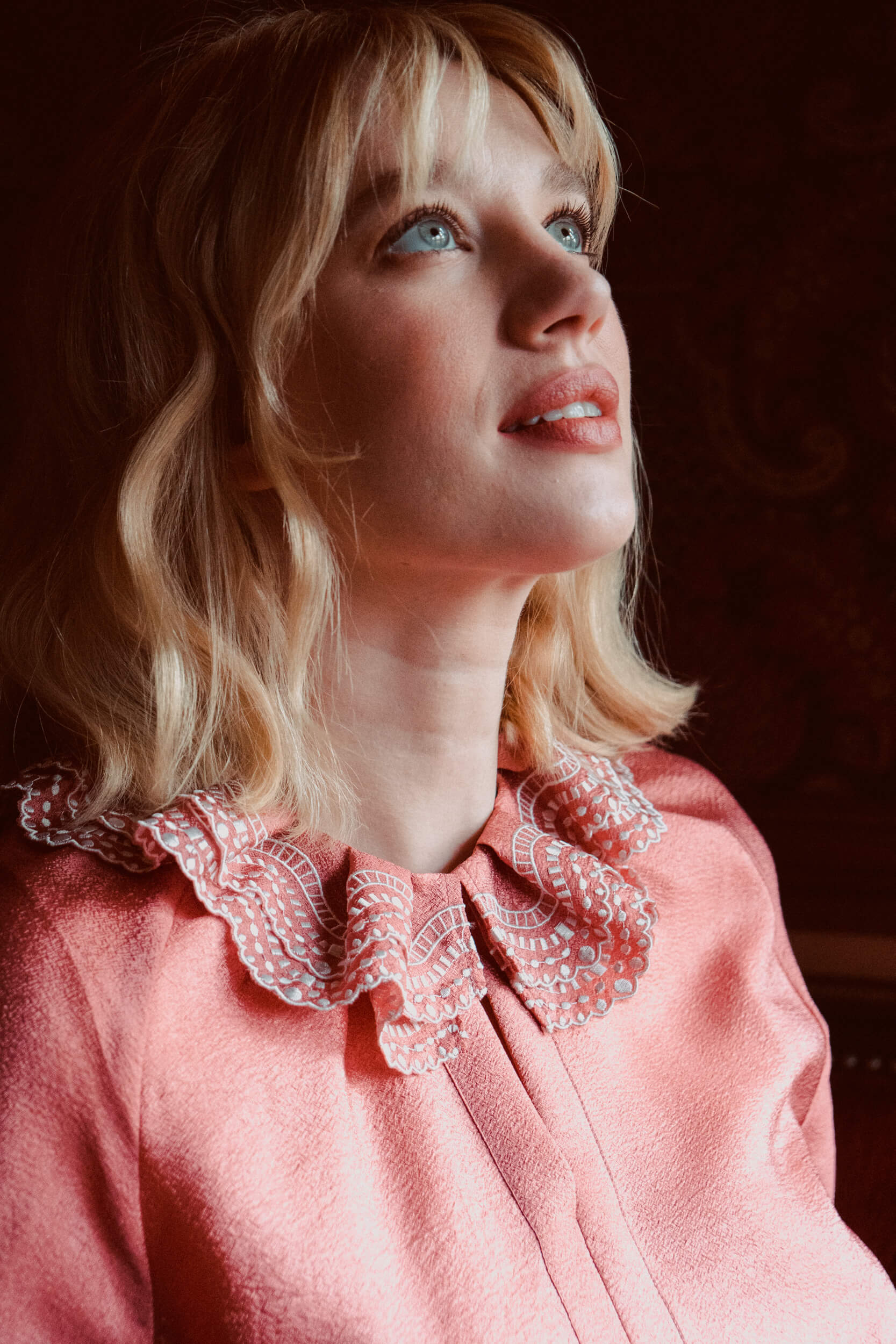 Is there a genre you would love to play with as a director?
Well, I'd probably start by doing something funny and then find my way to drama. My favorite genre, both in acting and directing, would be something that combines them both. Like "Fleabag," funny but also serious. That's one of the things that I like the most about "Jane the Virgin," it was very funny, but also very grounded, there were lots of tears and lots of laughs, sometimes in the same five minutes!
What's your guilty pleasure film?
I don't feel guilty about it, but I think what might fall into the category would be "Interview with the Vampire," "10 Things I Hate About You," "Stage Beauty," and "Titanic," that I think I saw five times in the theatre when it came out, I was obsessed. Once, I was sick at home when my friend came to check up on me and she caught me alone, on the couch, crying my eyes out watching "Titanic." She said, "Why are you doing this?" I said, "I felt like I just needed it right now!" [laughs] I think it's going to become my thing, watching "Titanic" when I'm sick.
A series to binge and a series to savor?
I don't know, because I'm terrible at savoring, if I like a series, I'll just binge it. The last series I binge-watched was "Fleabag."
And the movie that makes you cry?
"Titanic," forever and still and for the rest of eternity.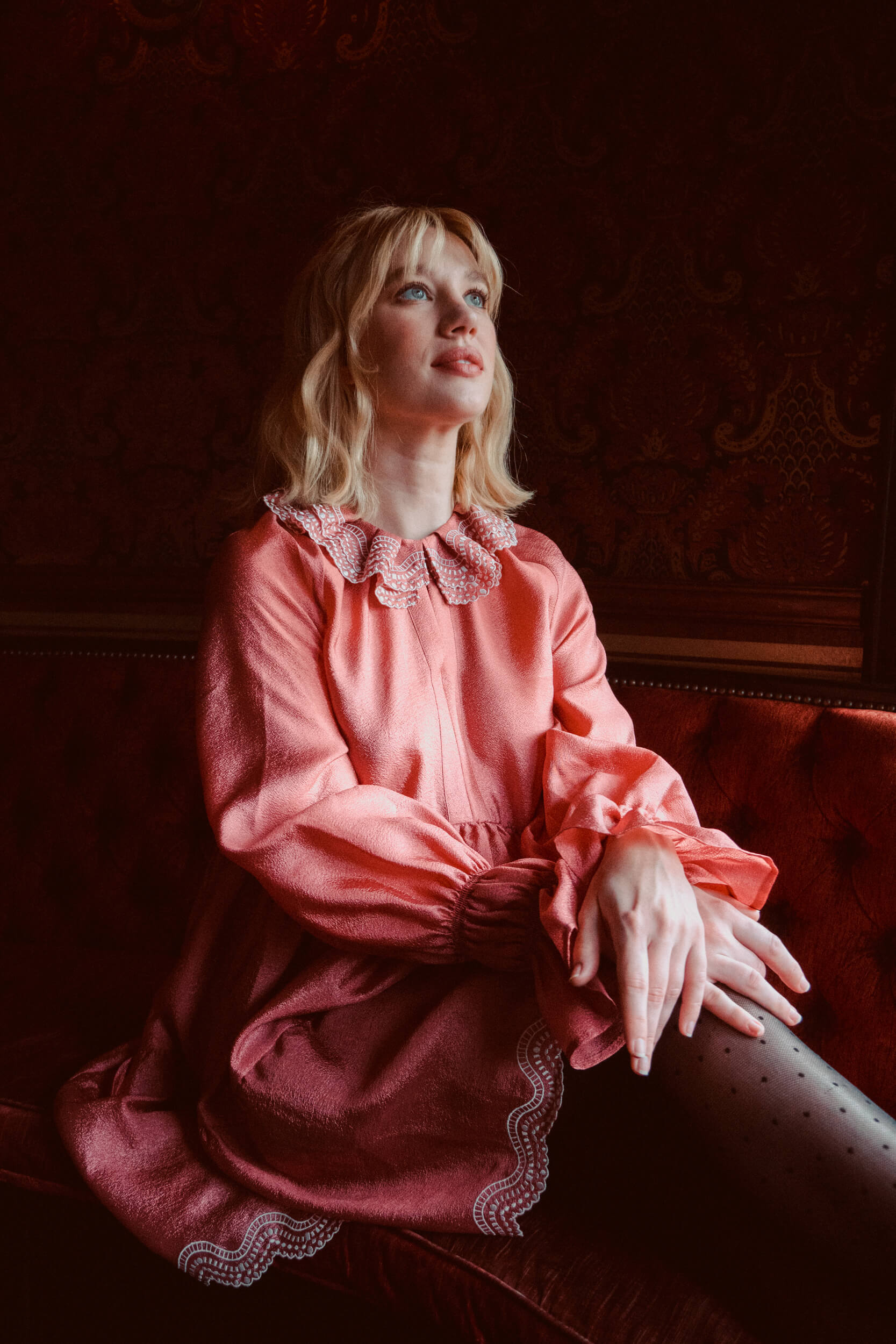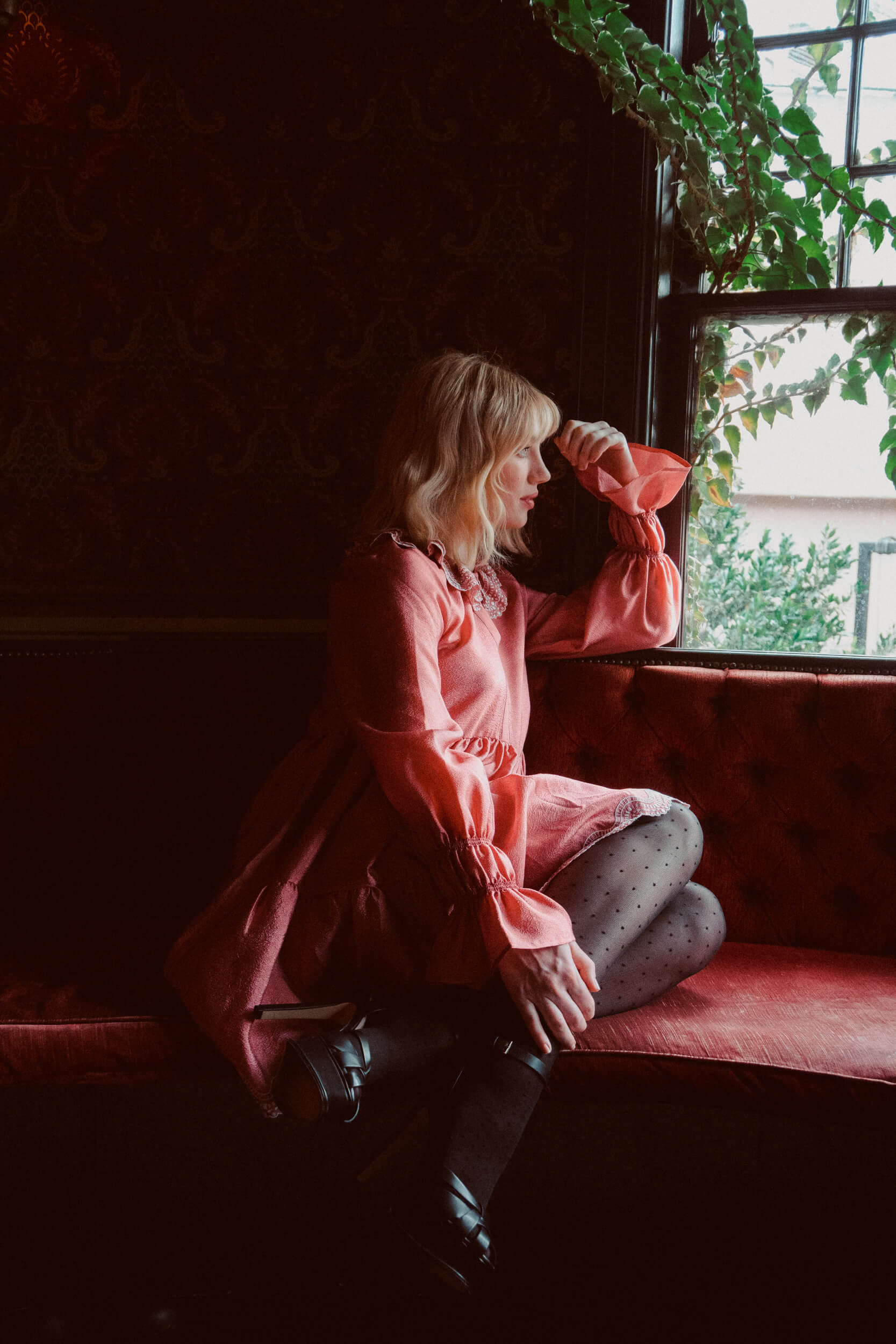 "The last series I binge-watched was 'Fleabag'."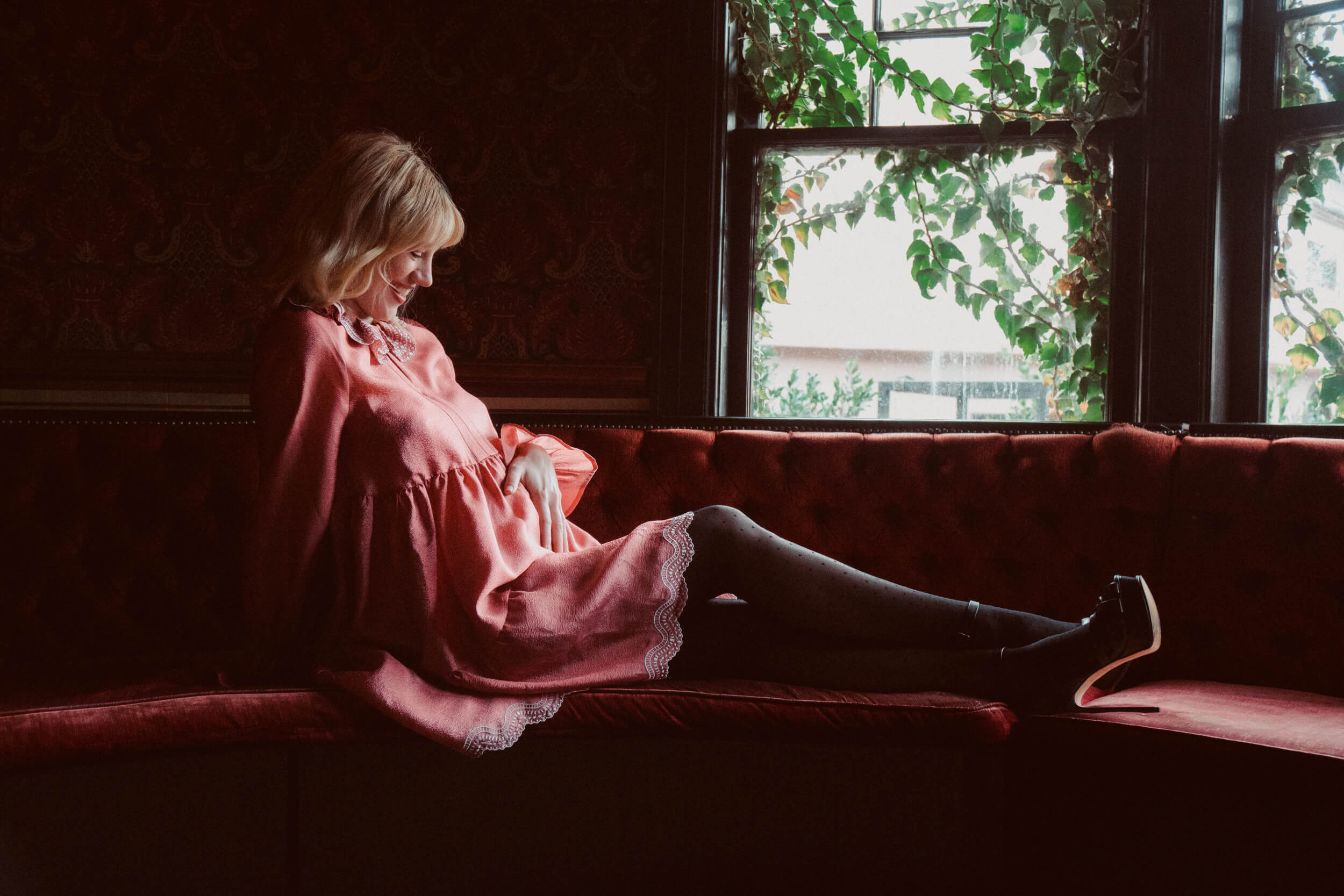 What's your favorite Israeli movie, American movie and French movie?
I can't say favorite of all time, because it's hard to tell, I like different things at different times of my life. Recently a French film that I saw was "Mon Roi" ("My King") by Maïwenn; favorite Israeli film, one that I really liked, is "Zero Motivation," also it helped that I had quite a few friends in it, but I think it was a very nice way of showing a different perspective of the Israeli army because it was about the women in the army and it was really funny; favorite American movie…there's just so much, I can't pick one!  One recent movie that I really enjoyed is "Jojo Rabbit."
Have you ever had an epic fail on the job?
Of course, there are daily epic fails! [laughs]
I was working in Israel, for about 8 years before I got my first job here; I came out here in Los Angeles for two weeks and I somehow booked a lead on an American pilot, it was the most exciting time of my life. I flew to Budapest from Israel, I was number one on the call sheet, which I didn't even know what that meant; I had two weeks of horseback riding and fencing and waltz dancing classes and all of this preparation; I was having panic attacks on the daily, it was so incredible and amazing and overwhelming, the cast was coming together to be working with this incredible director, and then finally came the first day of shooting and…I can't run. I can get from one side of the room to another quickly, but I look like an idiot doing it and for some reason, there's an ongoing joke that everything I'm cast in I have to run, even the things that you really don't expect.
"Jane the Virgin" was finally something where I don't have to run in, but then, of course, who gets kidnapped by Roman Zazo and then ends up running through a freaking forest? Me. [laughs]
However, back to Budapest, the first scene they choose to film is me, running up some stairs in a castle. It was winter in Budapest, I'm Israeli, I had seen snow like once in my life, the floors were frozen. It was a real castle in the middle of nowhere, outside of Budapest, it was the first scene, everybody was super excited, they were like "this is our lead, we took a chance on her, this is an Israeli girl, she's unknown in the US." The director says "Action!," I run up the stairs and I'm supposed to push myself against the wall and then keep running in the other direction, so I run up the stairs and I run face-first into the wall and I just scratch half my face! There was this dead silence and my reaction when I get injured is to pretend that I'm okay, but tears are streaming down my eyes, and I was also feeling such an idiot. We were in the middle of nowhere, so we had to just stop everything after one take. They somehow put my face together and I survived, I lived. It's quite typical, that I would do something like that.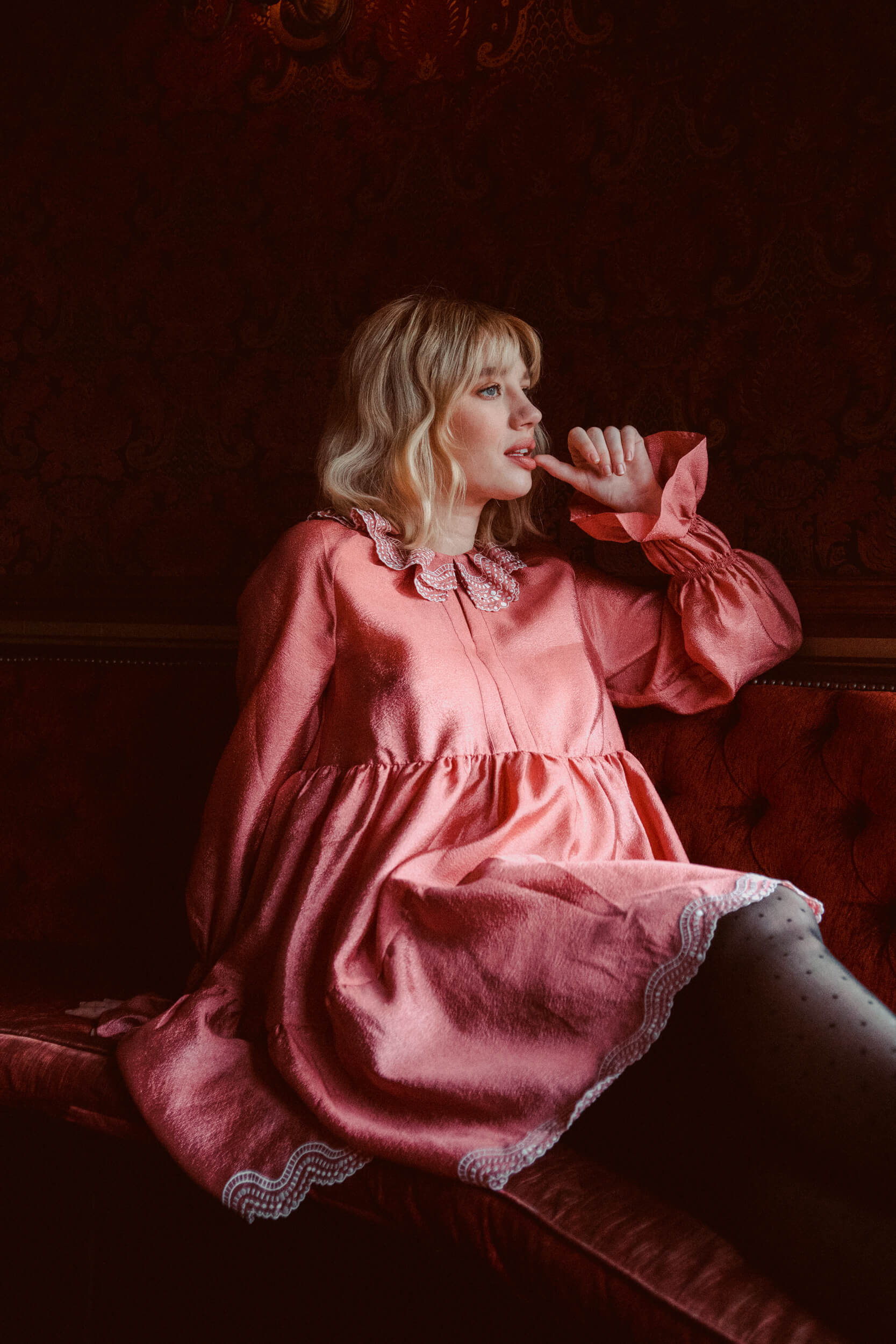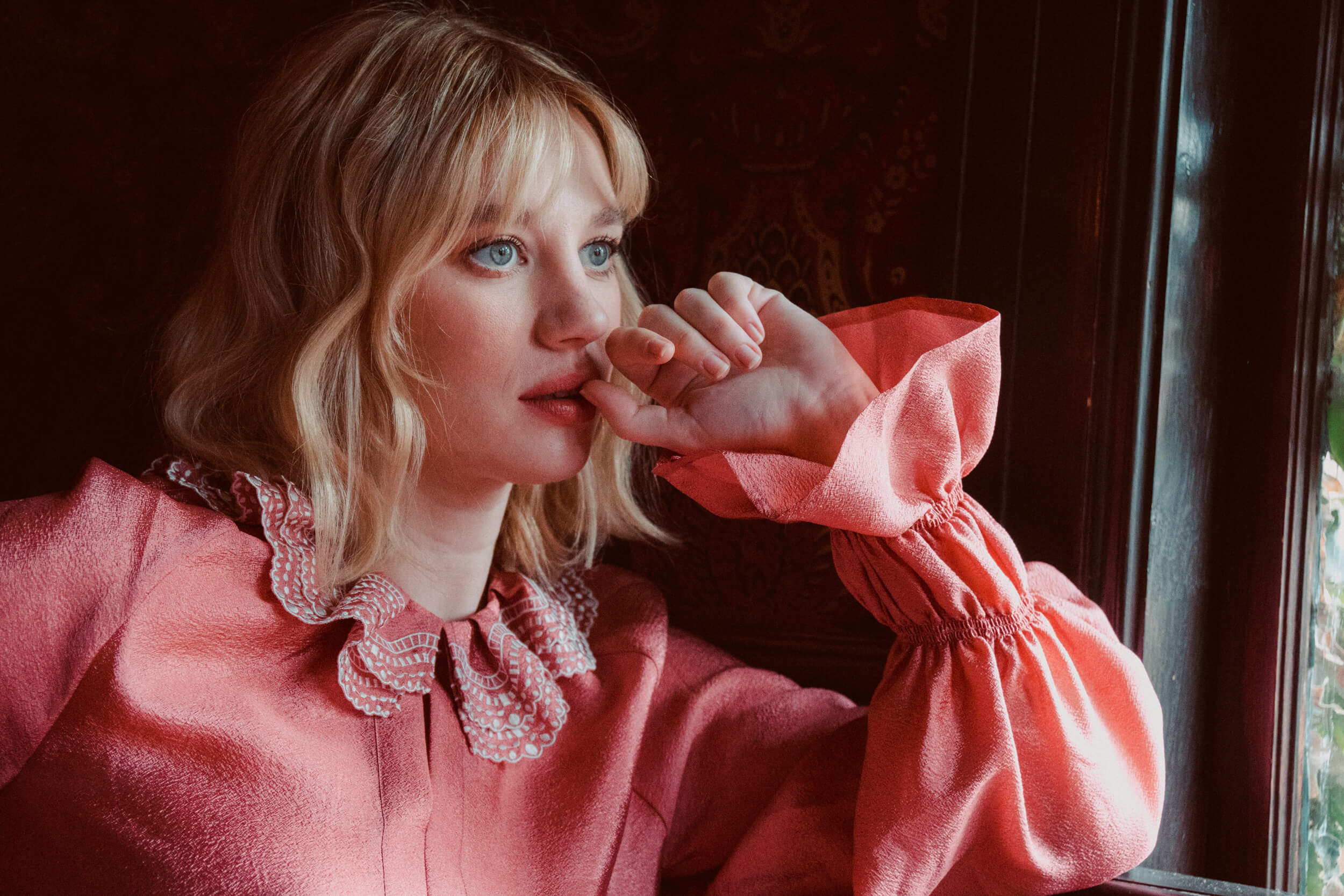 In your whole career up until now, have you had a difficult moment and how have you overcome it?
I think the ​hardest moments​ when you love what you do so much,​ is when you aren't doing something. As a ​creative​ person​, I have this sort of ​drive​ that makes me want to create something. I have to find ways to channel that and do productive things with my creativity.​ So for me, I found that it goes into cooking and painting, coming up with ideas for shows and to focus on other things that I enjoy doing.
Regardless of that, the hardest moment I had in my career was when I was living in Israel and I had filmed the pilot here in LA for "Jane the Virgin," I flew back home, and I heard that the pilot got picked up and I had about two weeks to pack up everything and move. I left my boyfriend behind in Israel, my parents, my cat, which was devastating, because you can't explain what's going on, and I had to move to the other side of the world, which I wasn't ever expecting to do, and I had to do it alone.
So that was difficult, and how did I overcome it? I just did it! I think it helped that strangely enough in show business you kind of always expect to be killed off, so until the last episode I was still expecting for Petra to be killed off, so I thought it was probably not permanent. With time I fell in love with Los Angeles, and now I'm here, my career is taking off here, but I never thought "oh, that's it, I'm moving and it's permanent," so that transition was probably the hardest part to this point.
What are your next projects?
Producing a human [laughs] and there's a couple of things I'm working on myself that I hope to see get made, auditions, and we'll see! I strangely enjoy not knowing what's going to happen next, but I'm reading a lot of scripts and seeing what's out there, but mostly producing a human, making a very small person!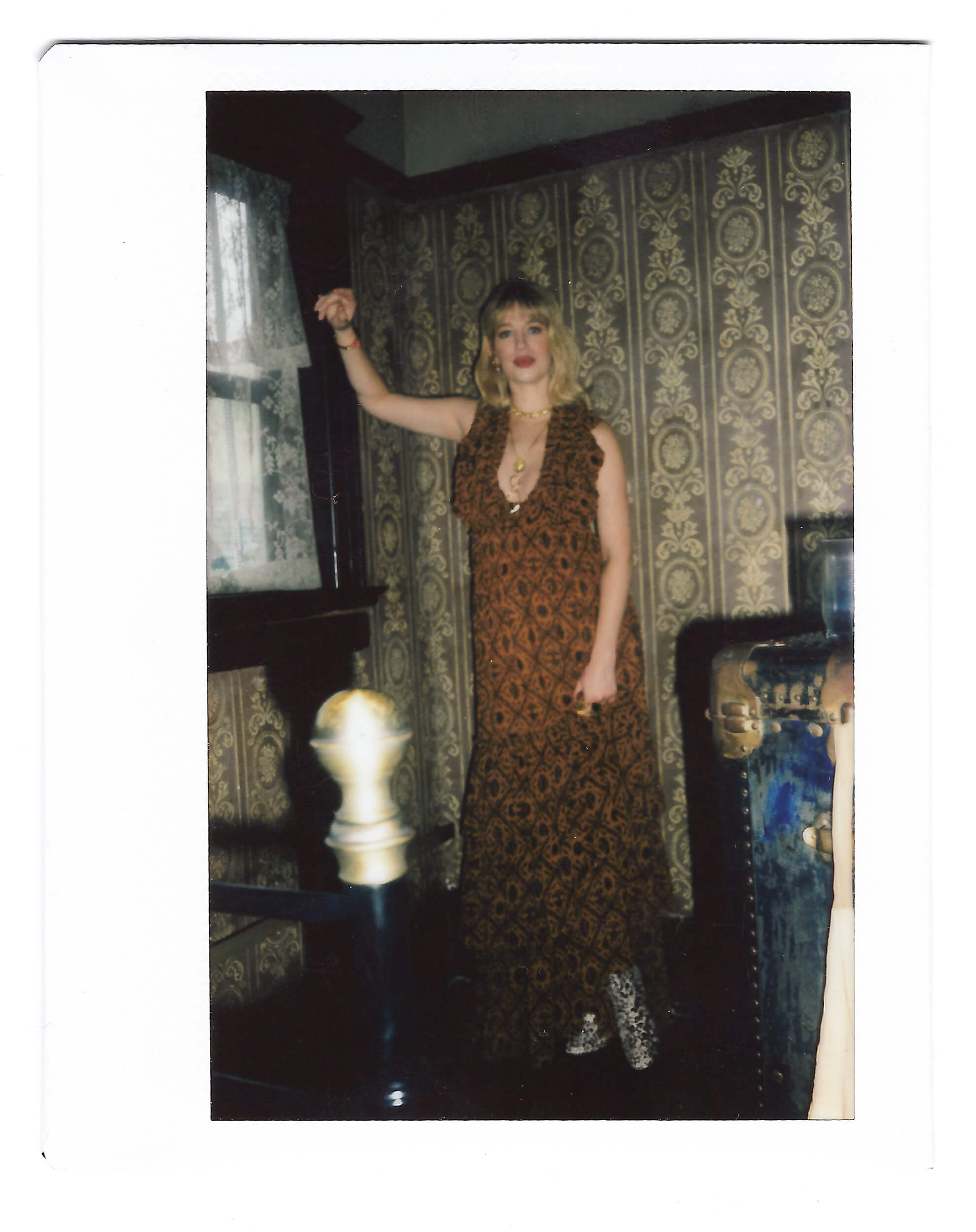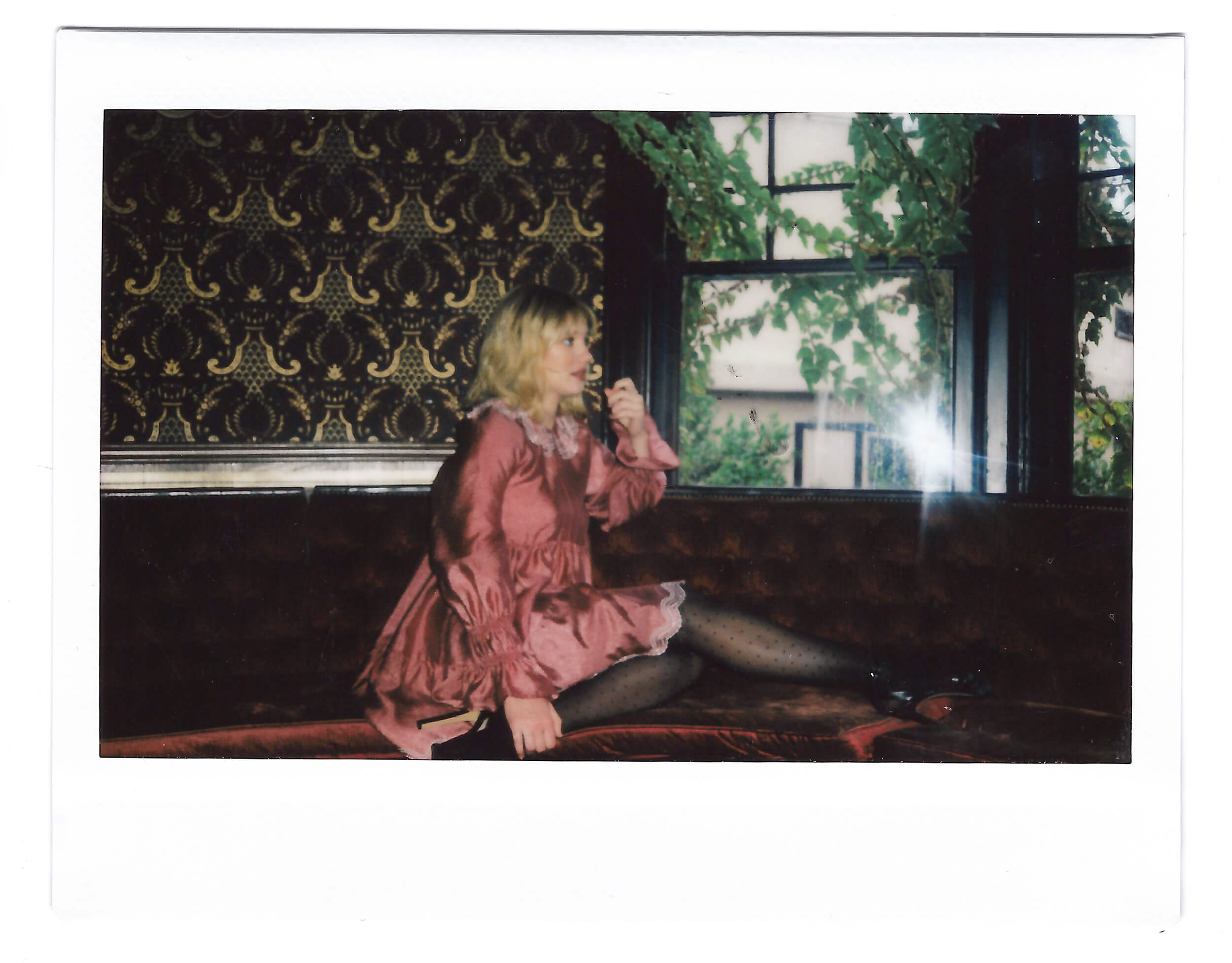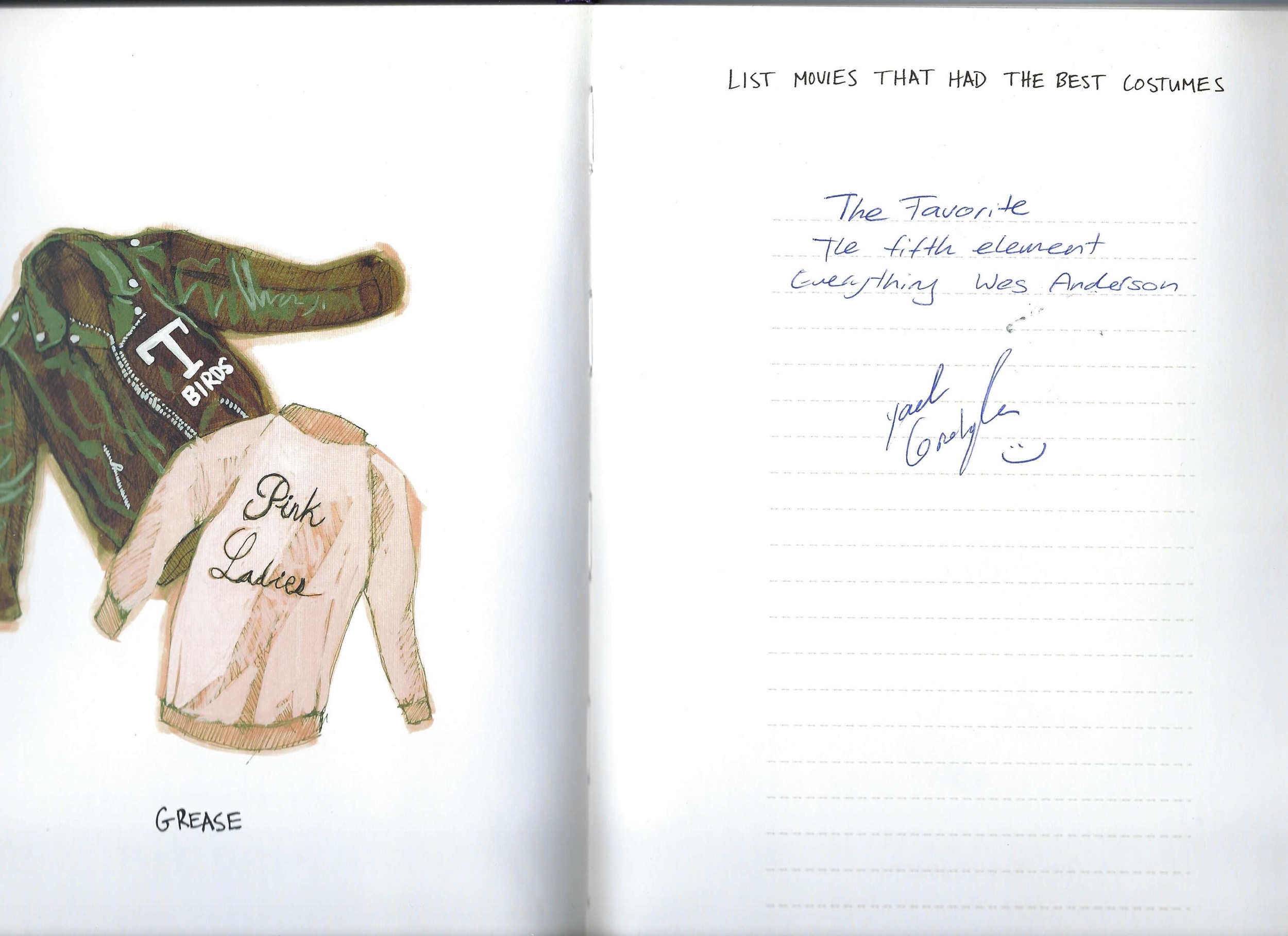 Look 1
Dress: Ulla Johnson
Boots: Ulla Johnson
Jewelry: Misho Designs and APM Monaco
Look 2
Dress: Stine Goya at Neiman Marcus Beverly Hills
Platform heels: Aldo
Jewelry: APM Monaco