"Il giorno più bello," Andrea Zalone's directorial debut, is a lighthearted yet thought-provoking comedy, an exhilarating film that is also a source of inspiration for important realizations on human relationships. Among its protagonists, Valeria Bilello stands out on the screen and within the storyline, breezy and credible in the role of Serena, an unpredictable woman who steals and torments the hearts of the male protagonists.
Valeria is our July Cover Story: a "scientific" and enterprising actress, a wise and determined woman who makes her bread and butter out of the "non-ordinary," and who "stays" even in the most difficult situations.
In a chat about her experience on set, between curiosity and sources of inspiration, anecdotes, and stories of wedding parties, Valeria told us about her modus operandi when it comes to playing characters who are far from her, and when it comes to making important life choices.
Waiting for answers always and only from herself.
Here we are, together again after a year: how have these months been? Is there a special atmosphere around, now that productions regularly go on?
It's been so much better now, thanks to our "going back to normal" after lockdown, nights out with friends, concerts, and the sea, finally! All of this, alongside some new projects, has made me smile again.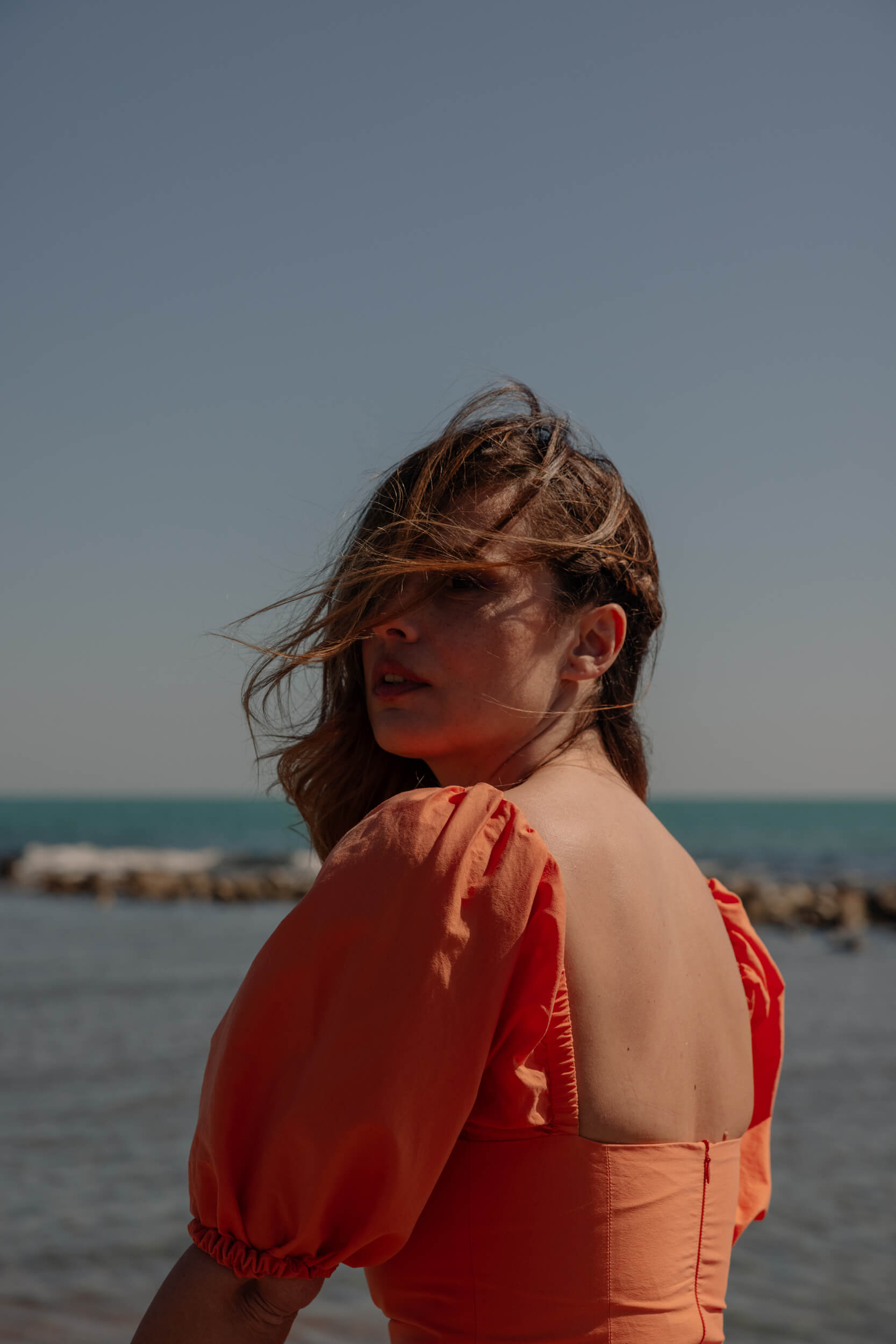 "Il giorno più bello", Andrea Zalone's directorial debut and the Italian remake of the French film "C'est la vie," is an exquisite comedy, light but never superficial, which makes the audience laugh as much as think: what has your experience been like on this set? Then, a classic question, did you already know the French version?
It was nice to spend a piece of summer (summer 2021, the finals and Italy's victory in the European Football Championship included) in an unknown place in the middle of Piedmont's countryside with a fun work team. I'd met Luca and Paolo but I'd never worked with them, their two real Genoa-born guys, apparently shy and secretive but with a warm heart. Sometimes, I like to work with people who are not only actors or actresses, they have other things to talk about when off the set, and they don't have our same problems!
I didn't know "C'est la vie" but I had seen "The Intouchables" and I really liked it. Olivier Nakache and Eric Toledano have a nice way to trigger laughter and make you think at the same time.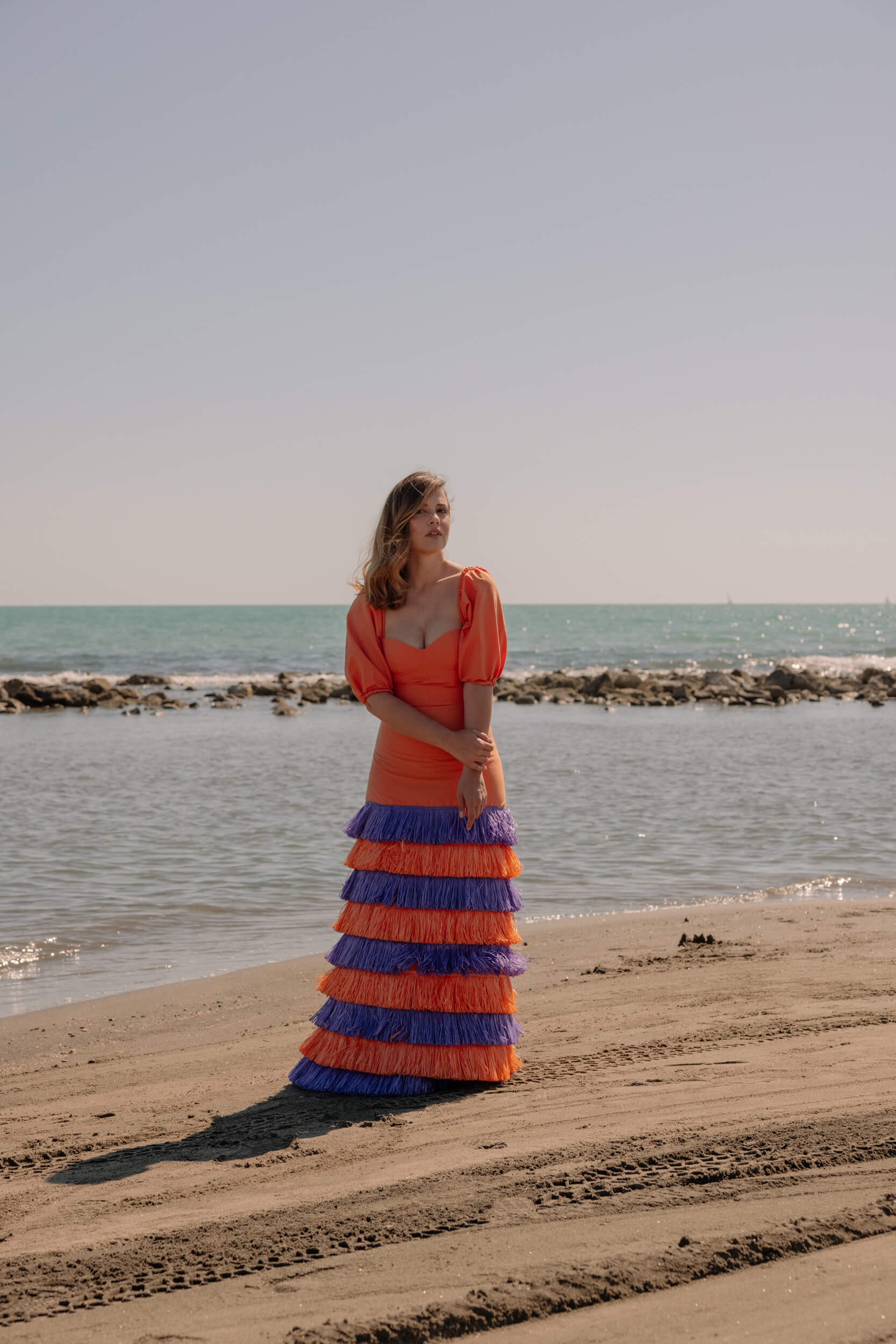 The movie is the tale of a crazy wedding party: what was the funniest scene to shoot?
The one of the wedding cake, for sure: we were covered in whipped cream, hair, earlobes, etc…  But I guess there are many other fun scenes. The scene of the final choreography is hilarious in this film as well as in the original one.
While filming, did you also leave some space for improvising?
It's something that I do often, improvising, but I never do it in comedies, where the script is scientific – if you change a line, the risk is that the following line of your colleague is not funny anymore.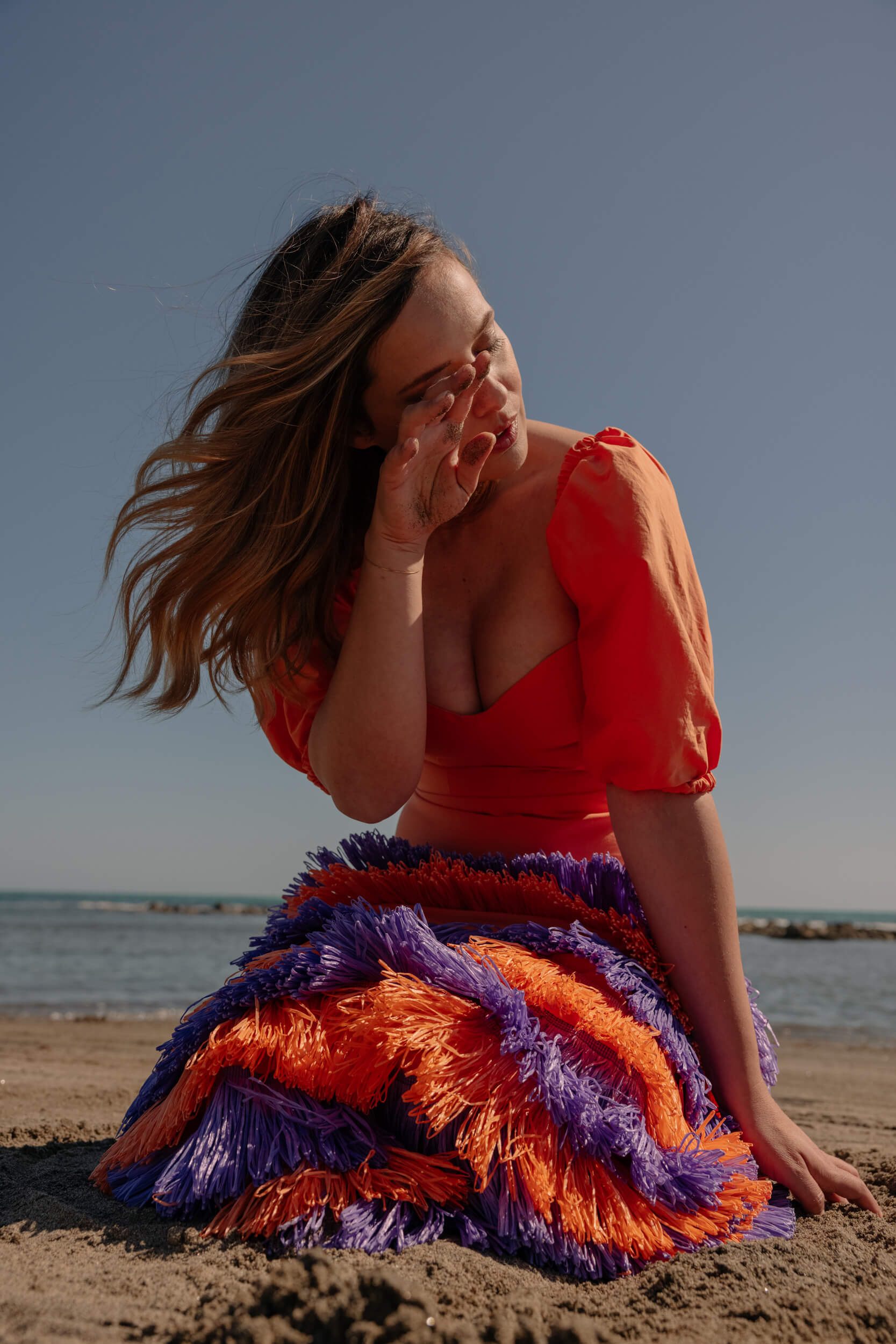 Your character, Serena, is a smart woman, full of energy, which she releases at the risk and peril of those who surround her: what kind of relationship did you have with this character? What piece of life advice would you give her, if she was your friend?
[Laughs] I wish I had Serena as a friend, I would have different things to talk about on the phone, but unfortunately, I often find myself talking with girlfriends about what men want or do not want to change in their relationship or in their life, women who wait for a lot of answers by men. Serena is the opposite, she messes around, but at least she's responsible for everything.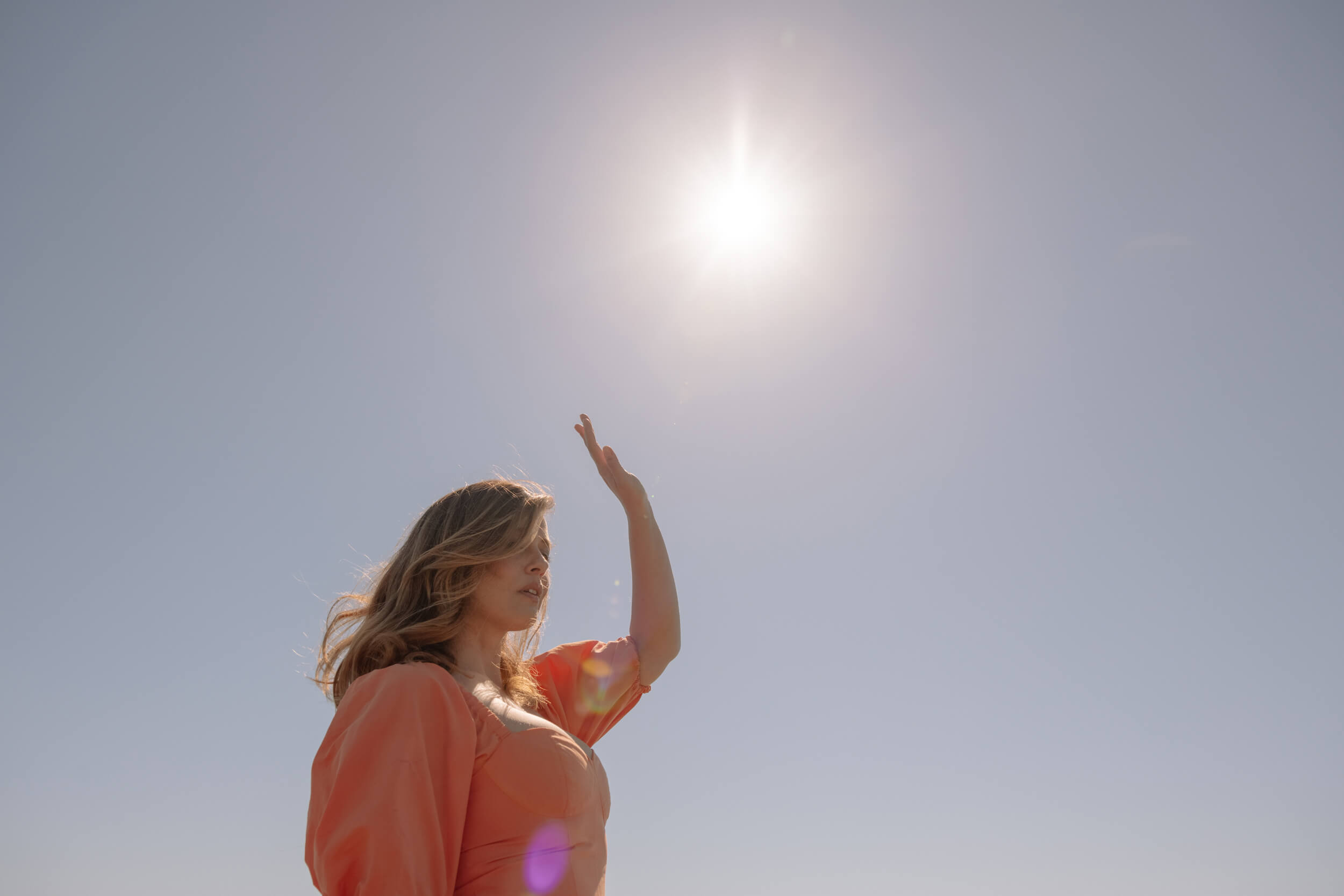 About Serena, they say that "she cares too much about everyone, so she doesn't really care about anyone". Do you think that's true? Do you believe that if you love too many people you can't really love all of them sincerely, or that if you have too many passions, none of those can really be deep?
I think it's not easy to love more people at the same time, I don't even know if it's possible. But I don't feel like judging, we all live so many complicated moments and one of these can absolutely host a long hesitation, but it's better to hesitate and upset your life than regret things later on, am I right? What matters, I think, is honesty, if everyone is aware of everything, then there are no victims in love, but only adults going through phases and freely choosing if they want to stay or leave.
As far as personal passions are concerned, it's the same, you can have endless passions, but in the end, it's them who request your absolute devotion.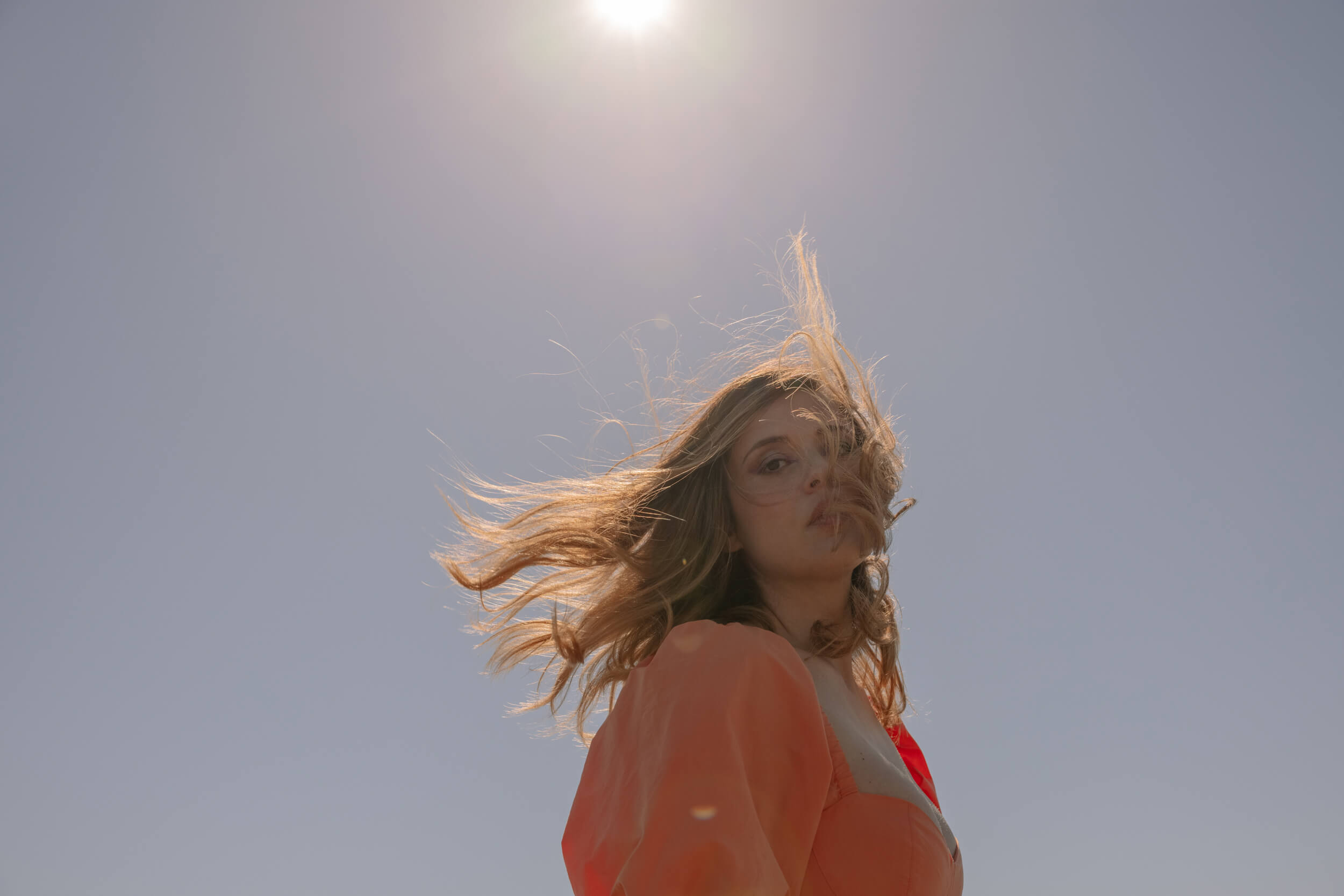 "It's better to hesitate and upset your life than regret things later on, am I right?!"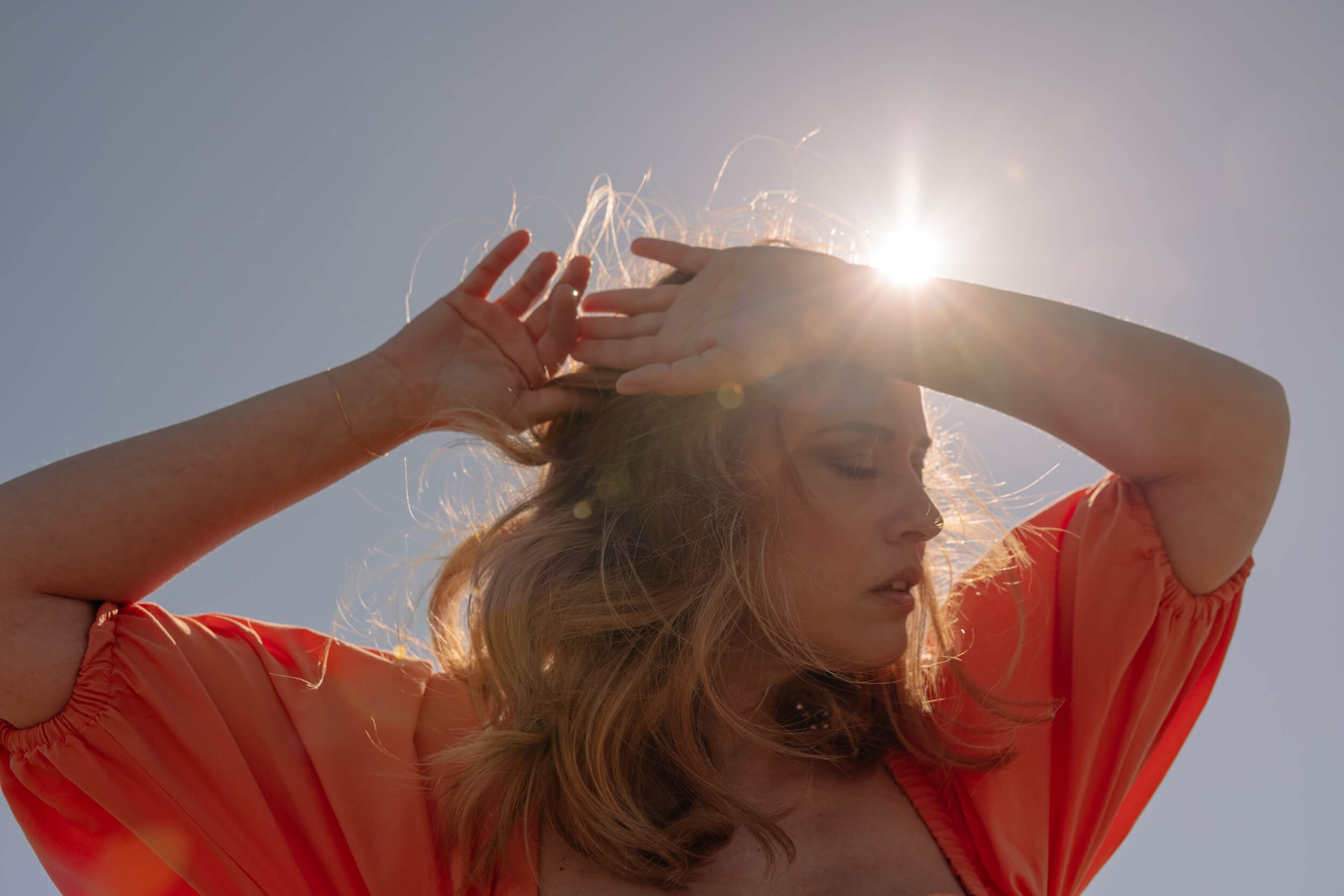 Would you defend or justify your character and her behavior?
I would never defend her, I'm very far from her way of acting without thinking about the consequences on other people, I'm quite the opposite; however, I think that everyone in their lifetime can have doubts and be clumsy.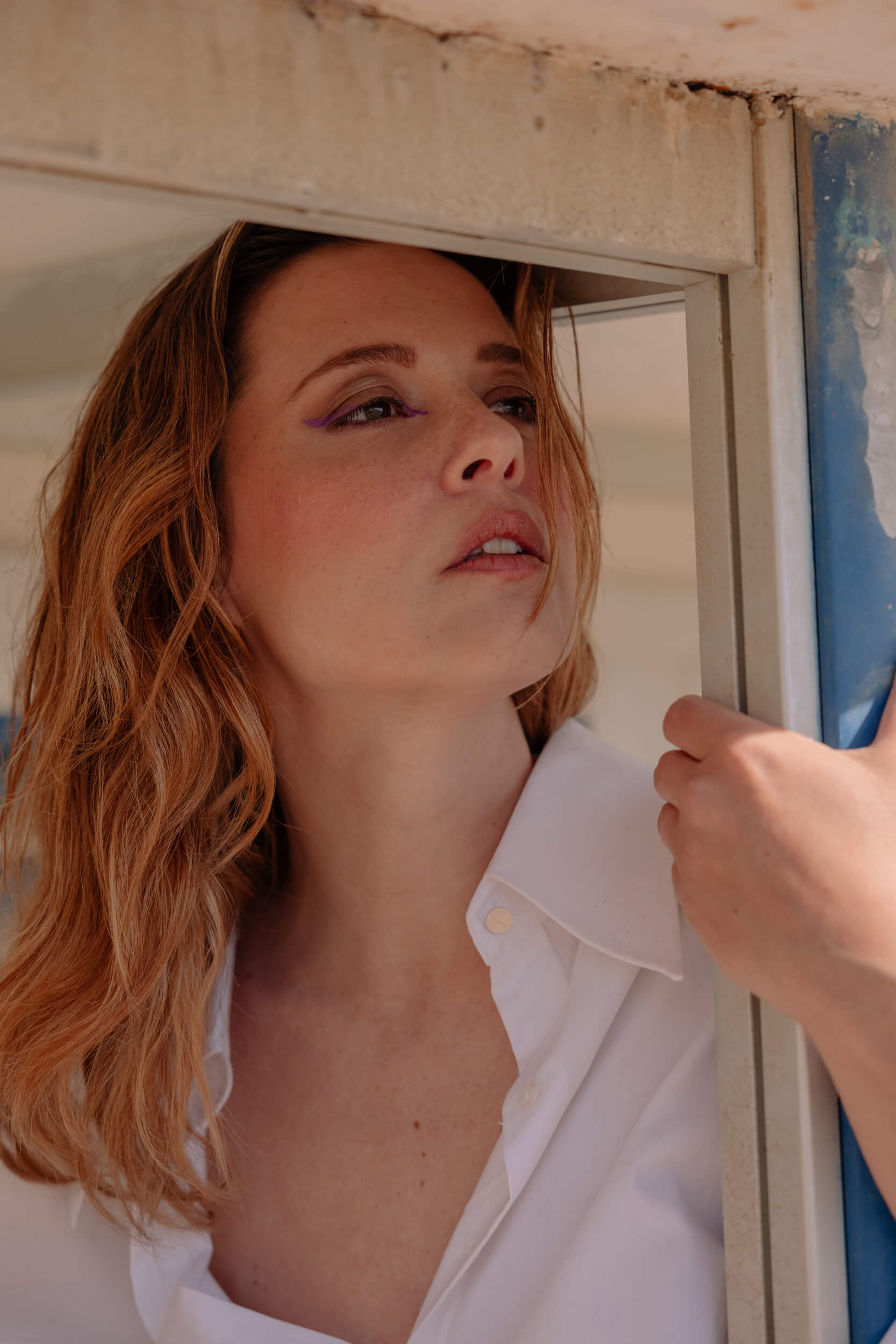 Do you enjoy weddings? What's the weirdest/funniest moment you've lived at a wedding party?
I have several anecdotes: desperate friends of mine because of their hairstyle who have dipped their heads in the sink a moment before walking the church aisle, the secret wars between relatives, the much-feared tableau.
Wedding parties in southern Italy stay the most epic of events, a rave of food and chats, you really need to face it in a very sportsmanlike way.
Do you think Serena is more rational or instinctive? And you, are you more rational or instinctive?
I'm both, would you believe it? I overthink the things that I have to do, the decisions I have to make, I think a lot but then, in the end, just in the nick of time, I make to opposite decision.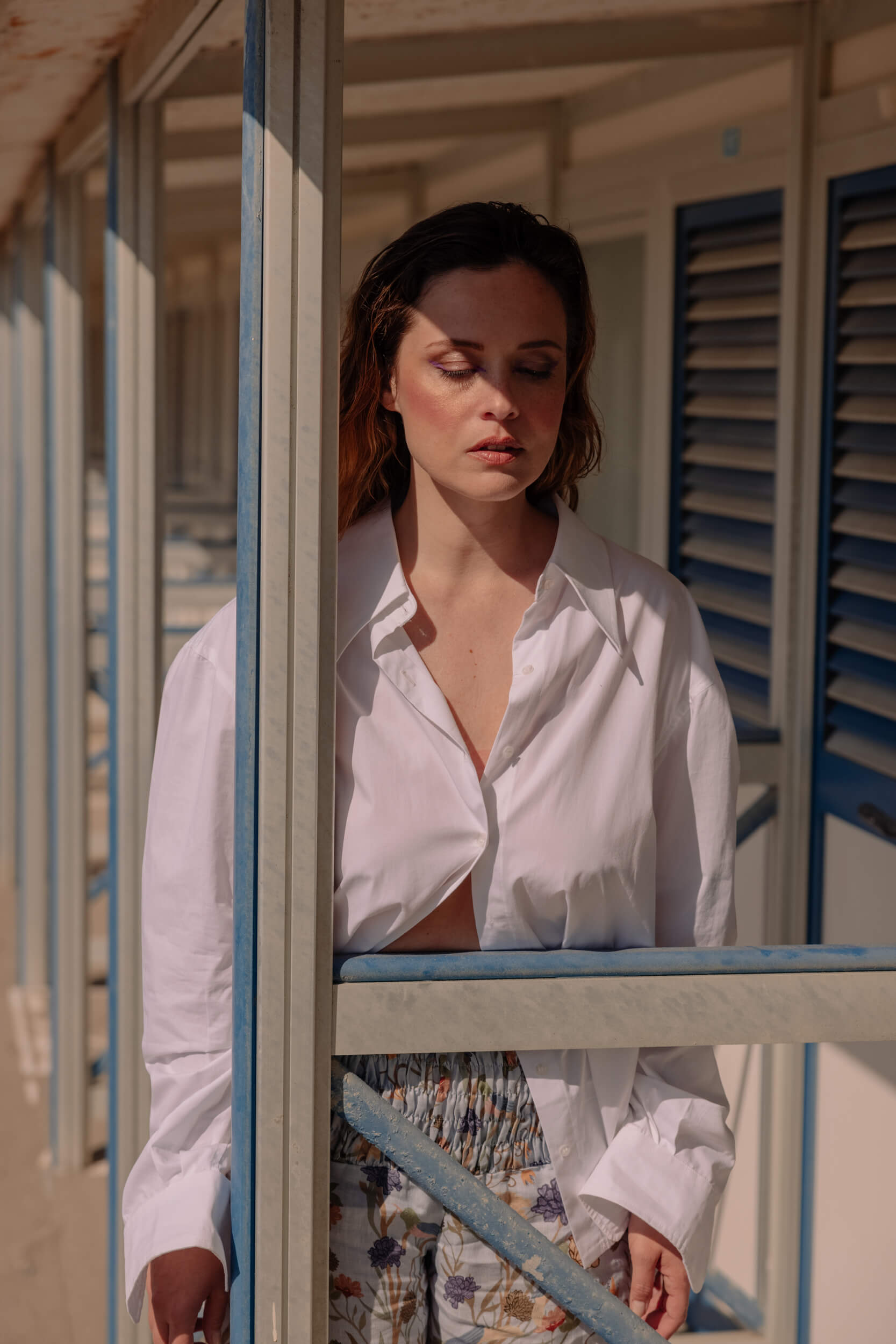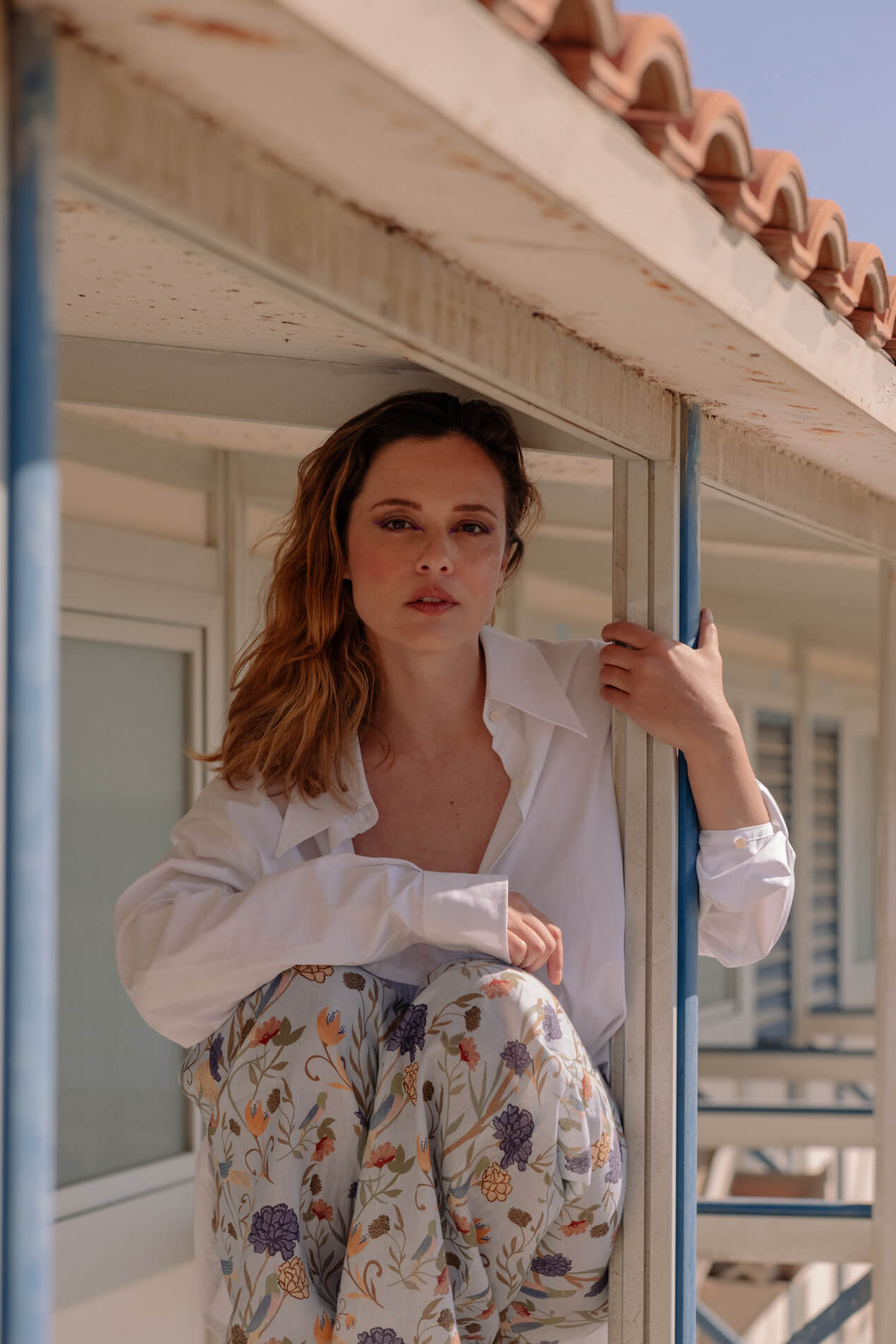 What was (or what will it be) your happiest day?
There are many, sometimes I think the happiest days are not even those when the most important events took place, they're moments, non-negligible moments, where everything smiles at you. I try to cherish them for my no-days; perhaps, now that I think about it, I could make some yes-day T-shirts and wear them during my bad days.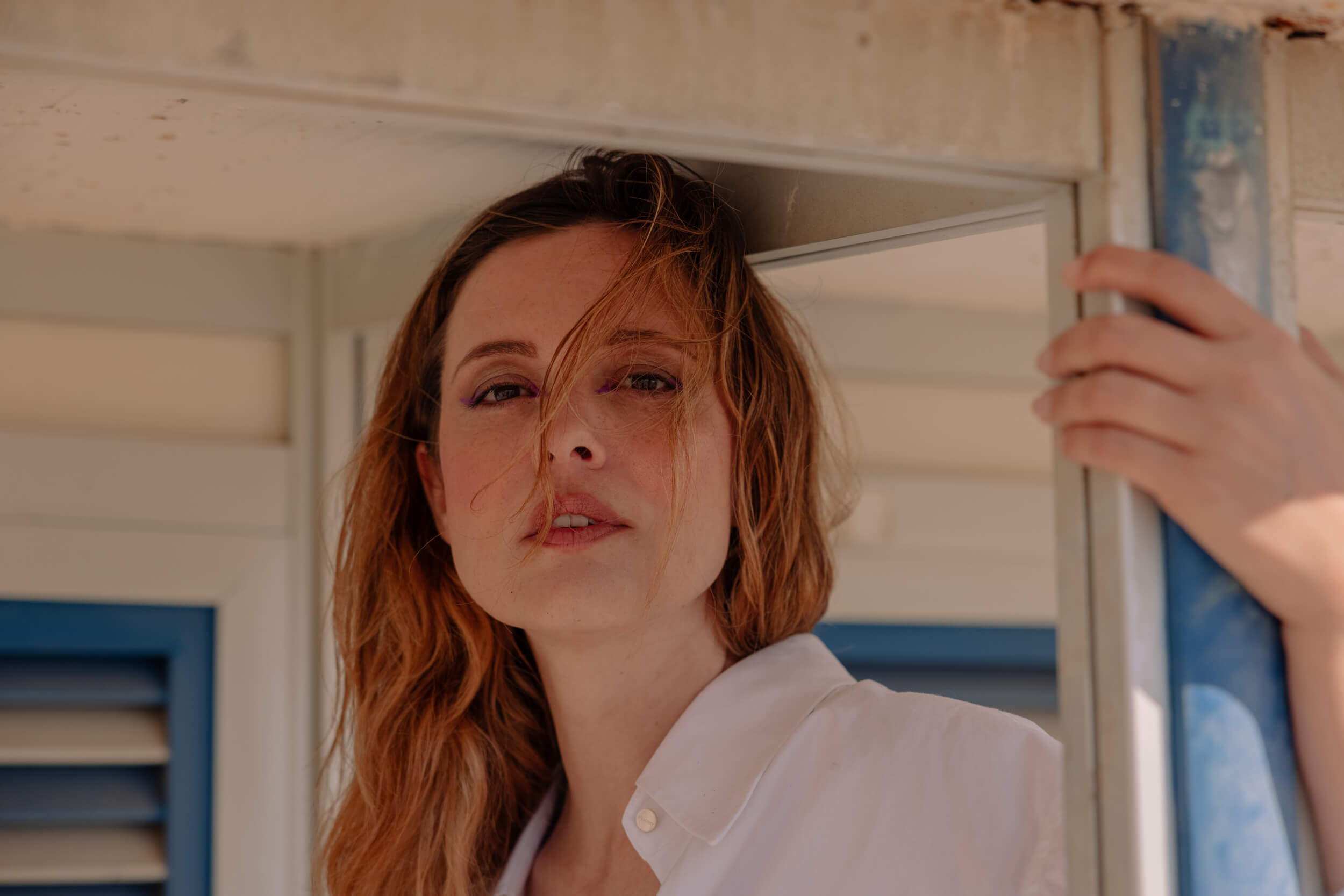 "…I could make some yes-day T-shirts and wear them during my bad days."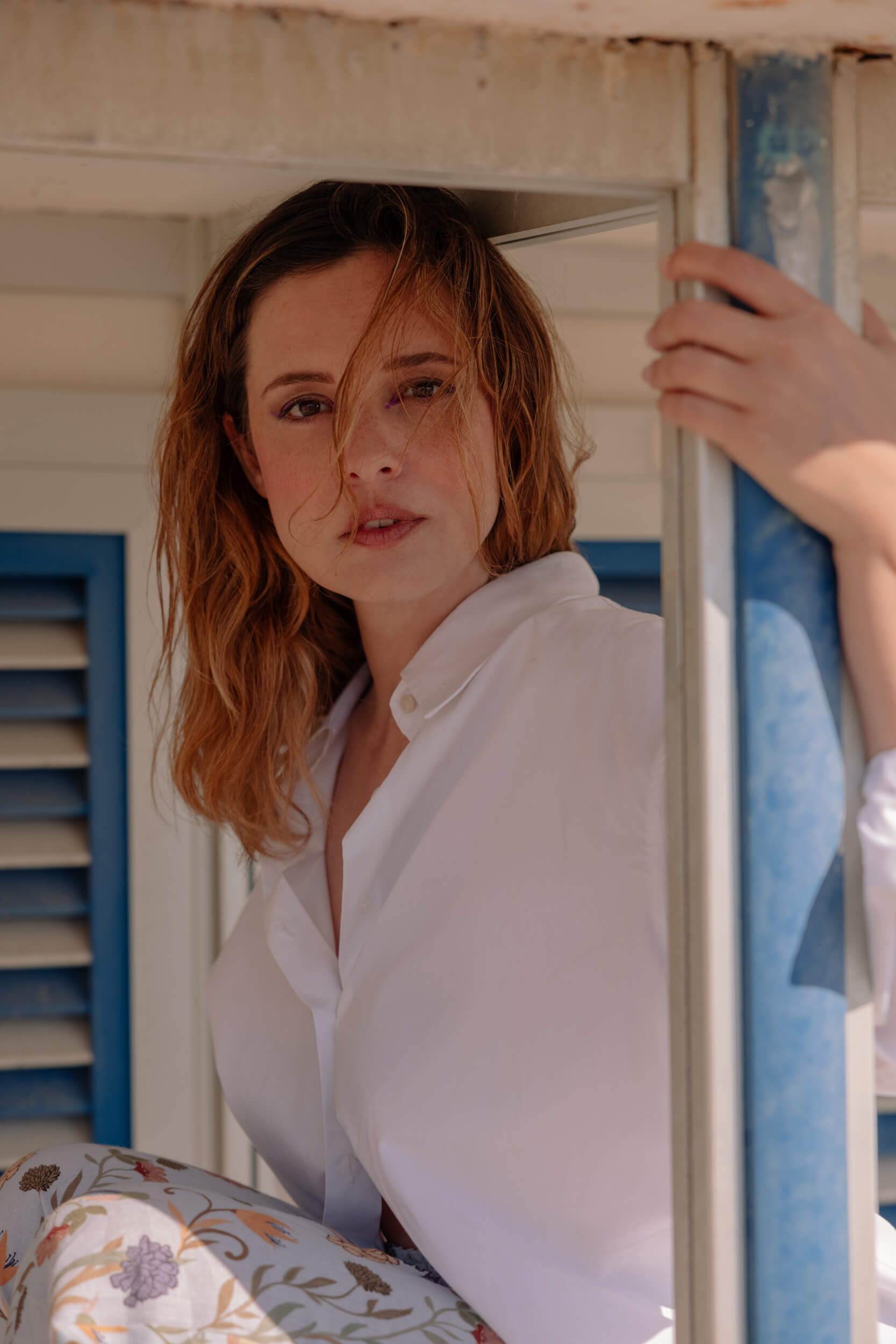 What does acting mean to you?
It means taking some time off myself and, at the same time, going on a holiday with other parts of me that were there and were only waiting to come out.
What makes you say yes to a project and what makes you say no, instead?
The script, for sure, the role, whether it's something new for me or not, but sometimes, all of this adds up to the various dovetails between work and private life, so I start acting as a fatalist, a little bit, when I can't dovetail things in any way, it means it wasn't right for me.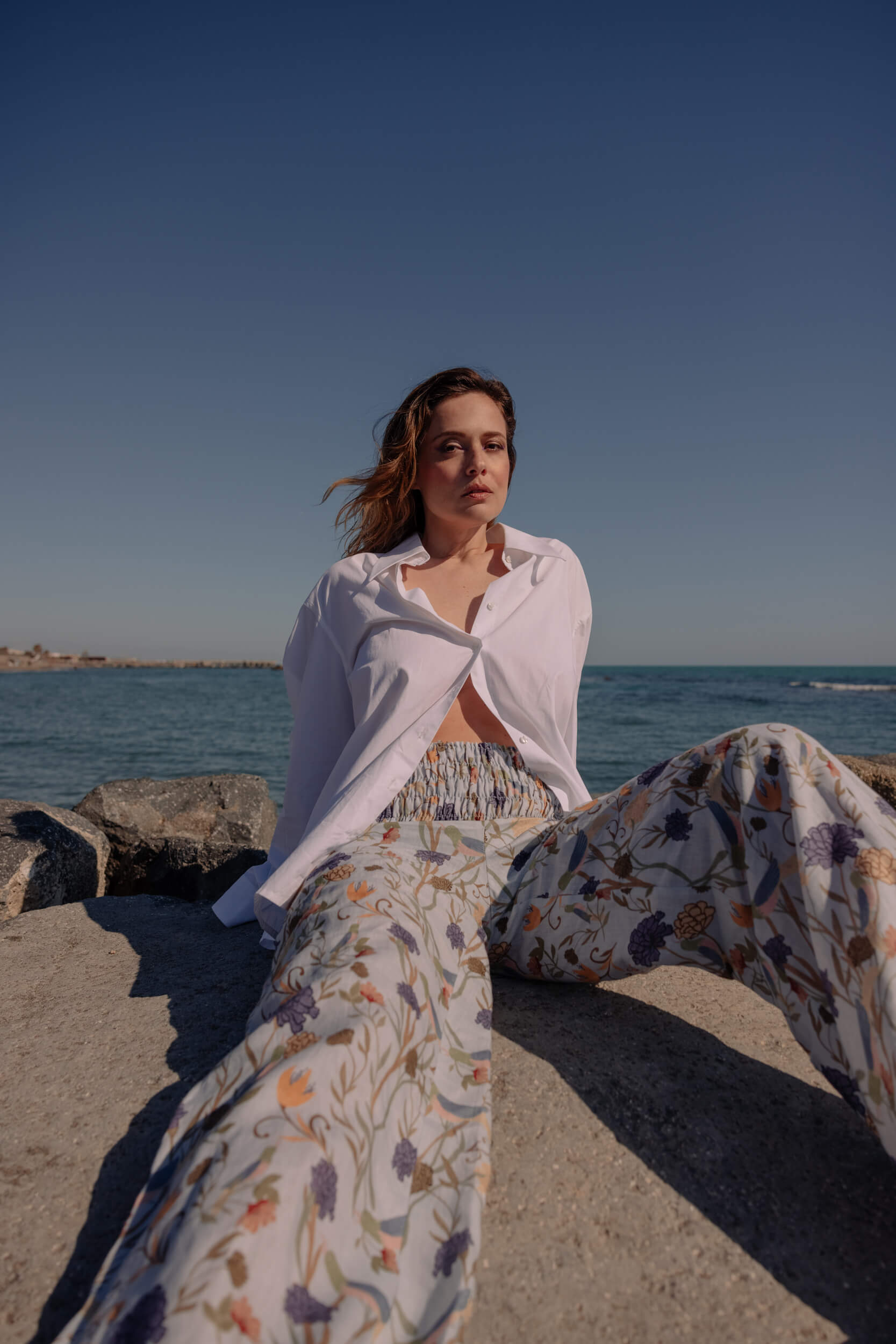 What inspires you on the job, but also in your everyday life?
Those who really enjoy working, who love what they do, whatever it is, passion stands out and makes the difference.
If your life was a movie, from whom would you like it to be directed?
P.T. Anderson and Miranda July.
What catches your attention and what distracts you?
I can say that I've already lived lots of lives, so, maybe, the "nonordinary" conquers me, the unusual catches my attention, which sometimes thinks it's already seen and heard a lot while predictability kills me, I lose all my attention in one second. In the same way, kindness and arrogance, so unpredictable and predictable as well.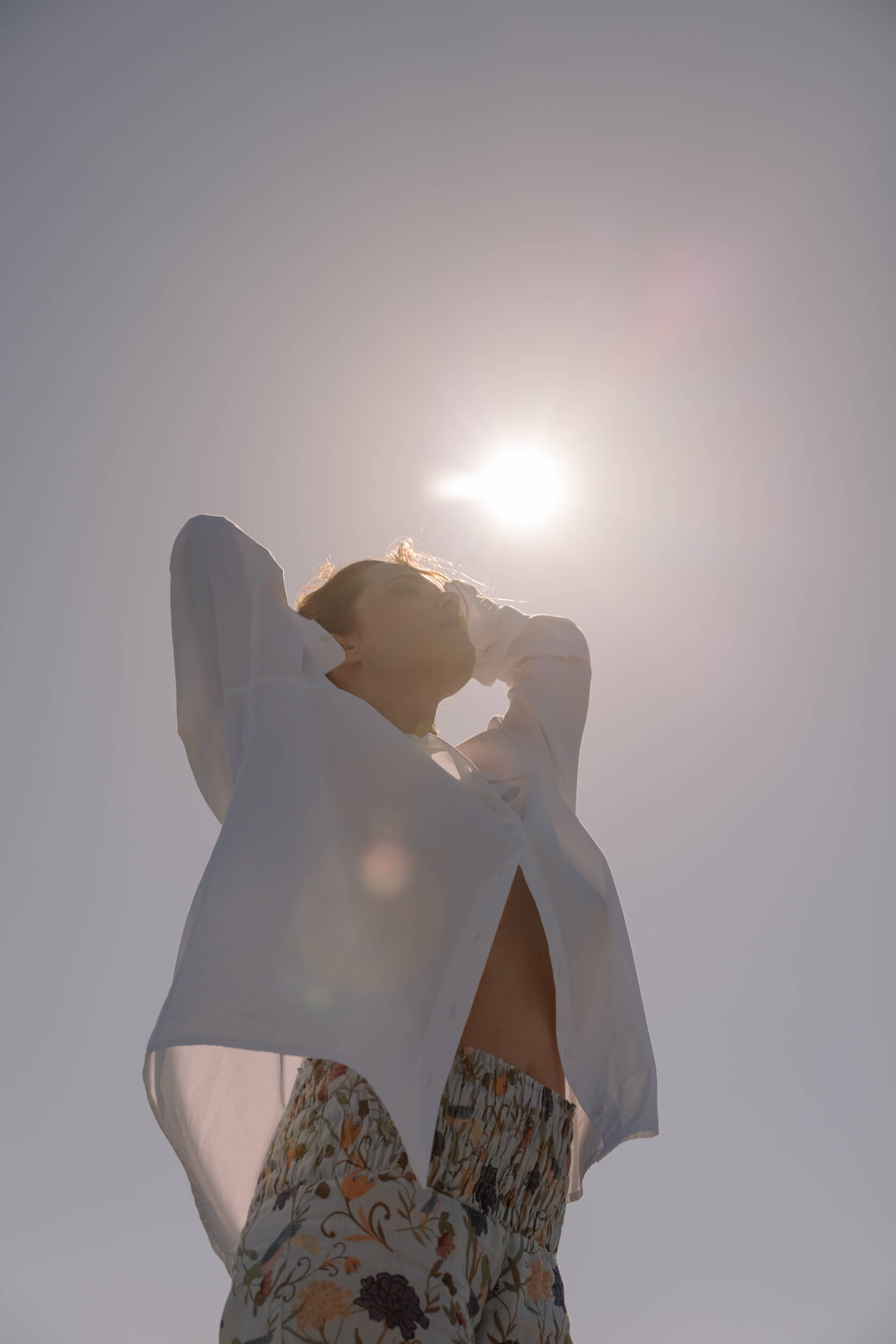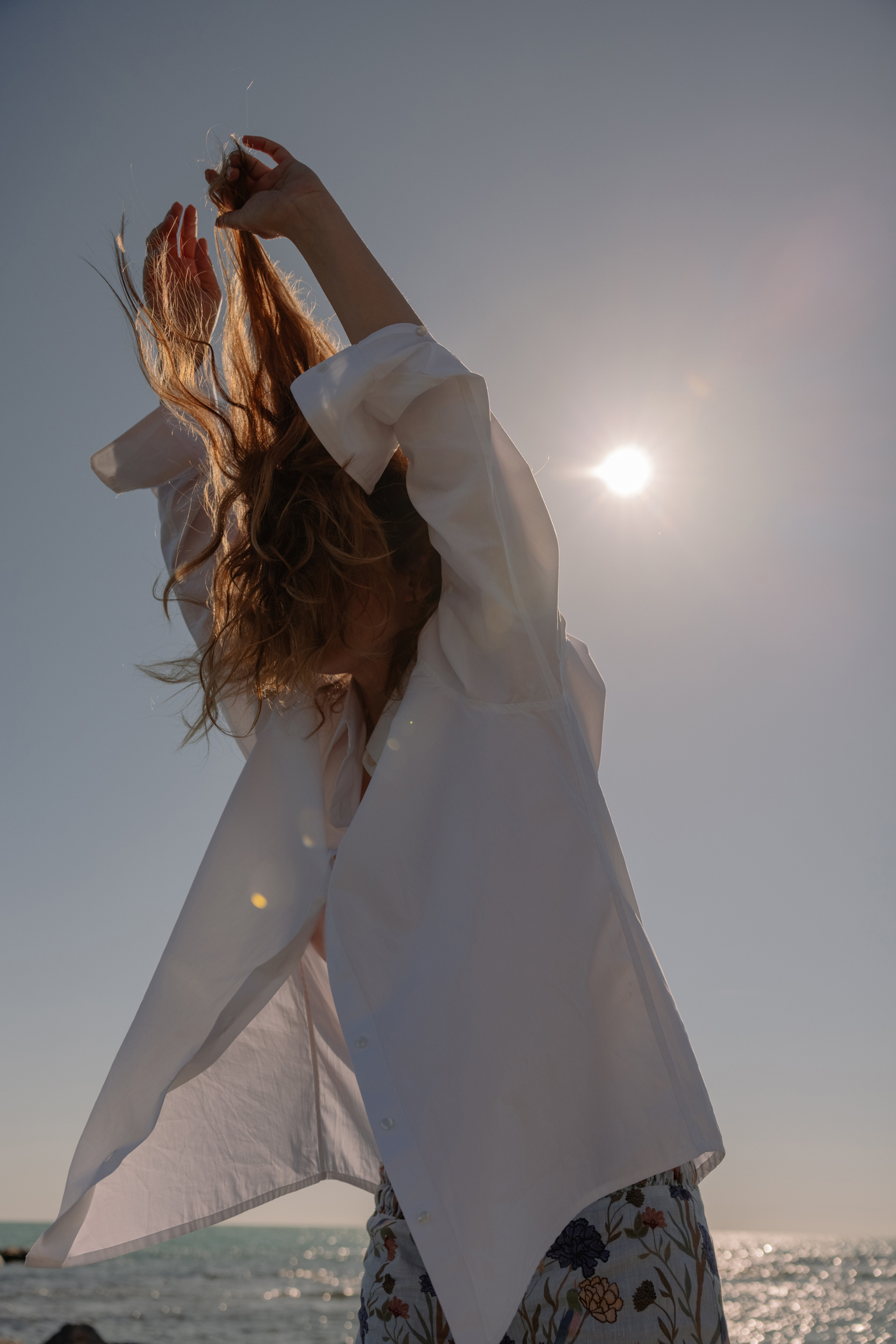 Your biggest act of rebellion?
I think it's yet to happen. Anyway, it's going to be towards me, I'm sure.
The bravest thing you've ever done?
Thinking about all the crazy things I've done, like hand-gliding, and jumping from helicopters, in the end, it's the act of "staying" and staying in the hardest situations the bravest thing.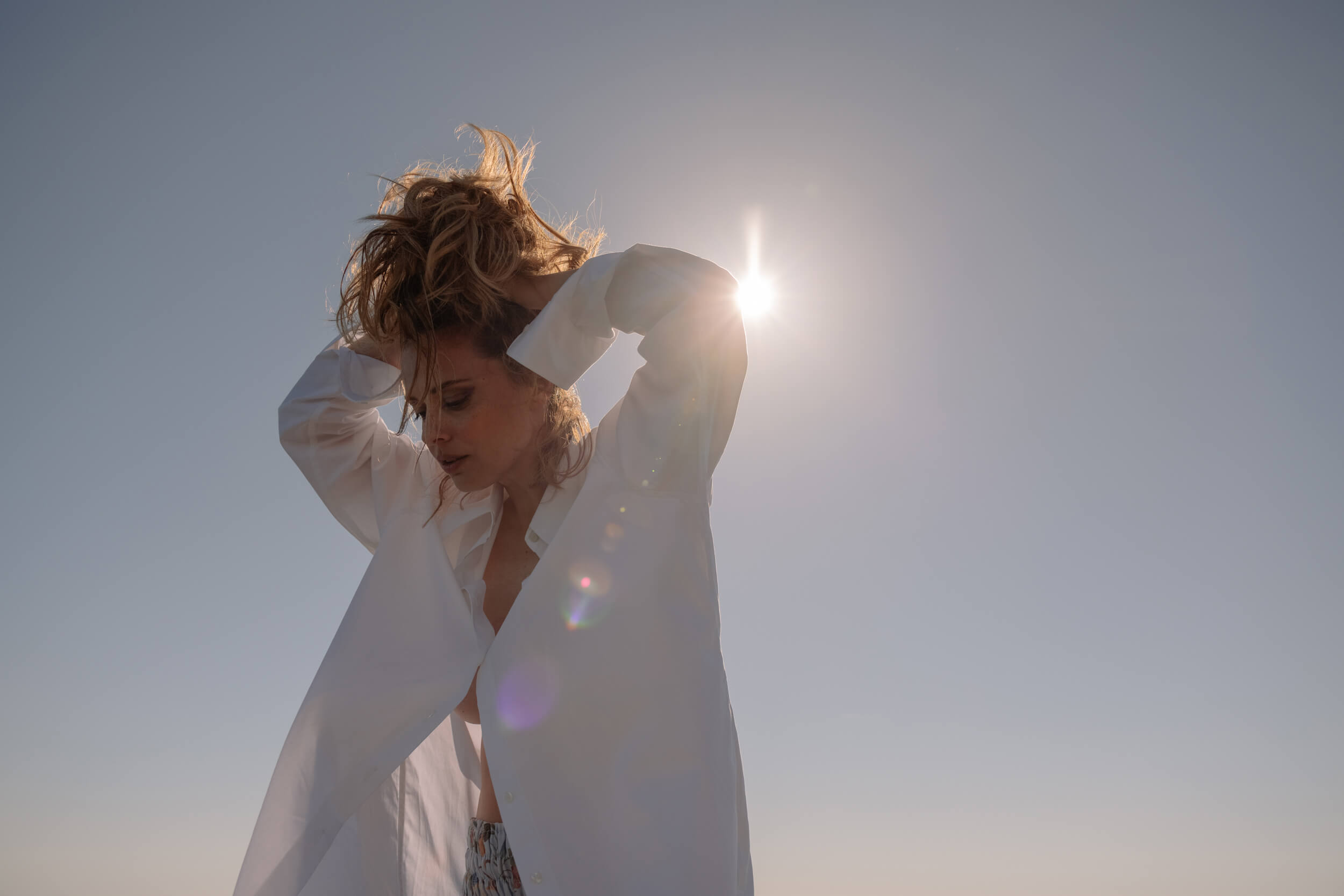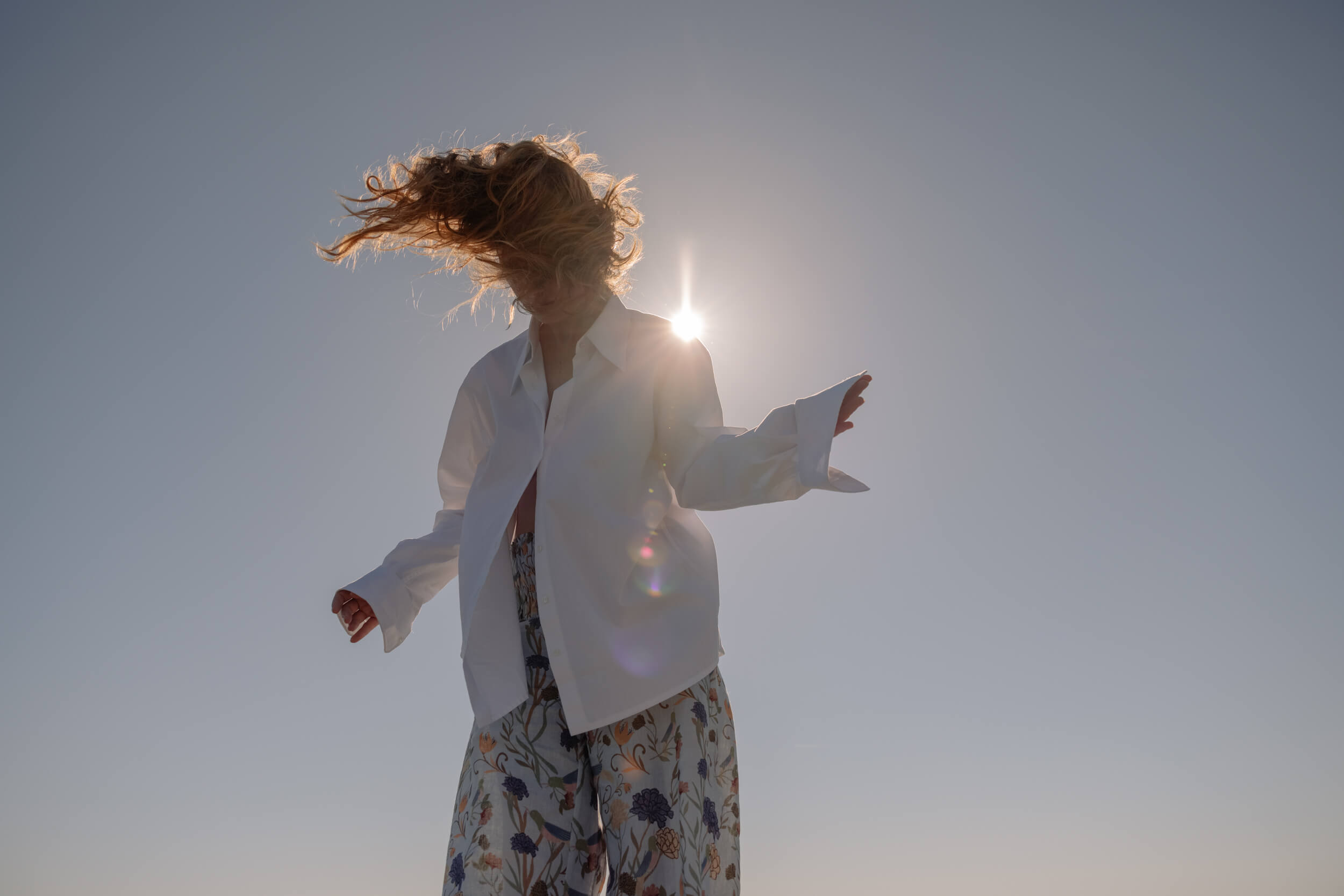 The best "fuck you" of your life?
There are several, some internal, and non-audible, which are sometimes the most effective ones in the view of the following measures. Like someone used to say: "don't announce that you're leaving, just leave".
The book on your nightstand right now?
I'm about to start shooting a film, so I've put aside long books for now, but I have Monica Vitti's biography waiting for me.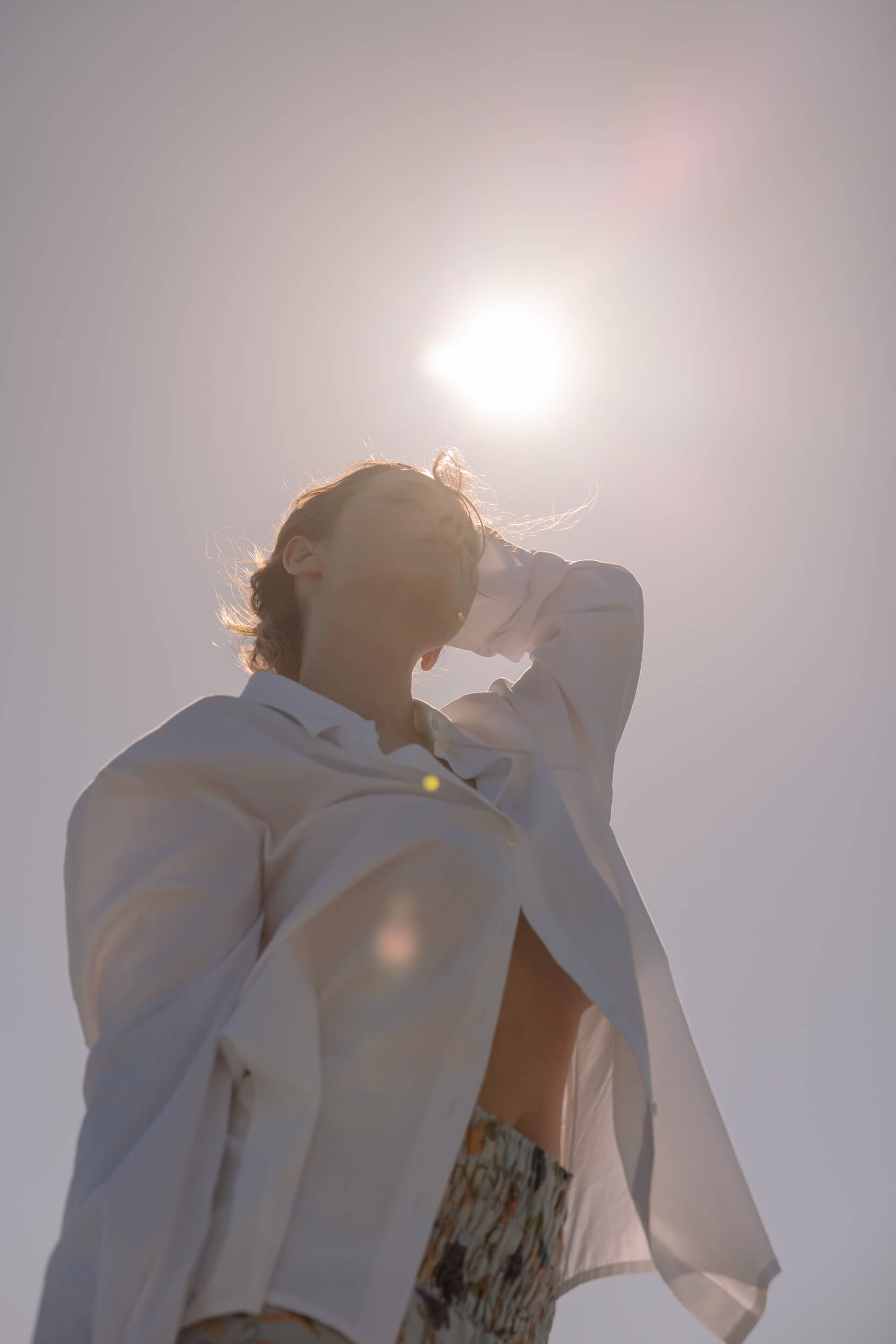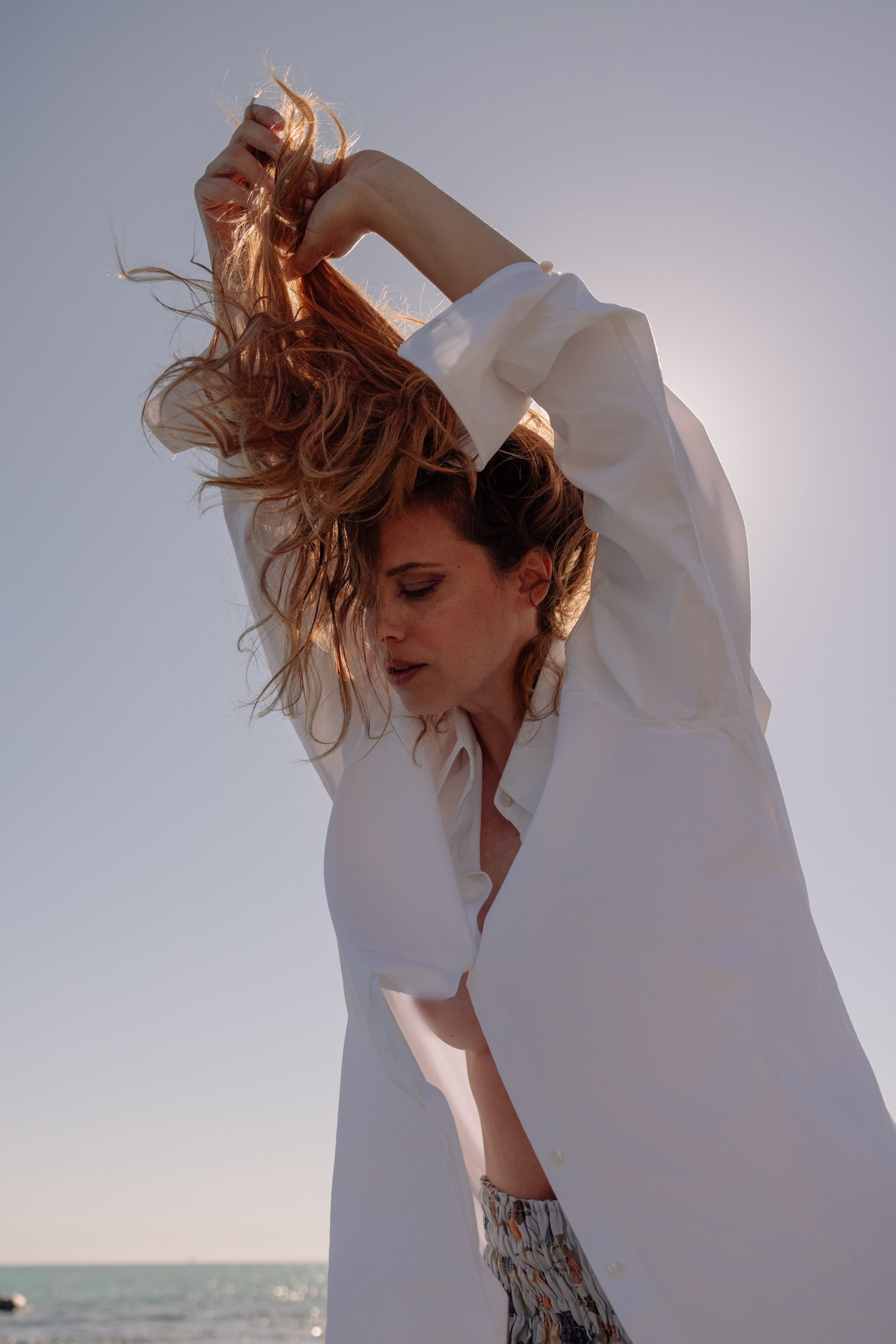 The latest person who made you smile?
My partner, Tommaso, every day.
It's soon, we're in the middle of summer, but what can you tell us about your upcoming Christmas movie, "Save Christmas"?
It's delicious, a bitter-sweet comedy about Christmas and family, with a wonderful cast, and it's been an honor to work with Richard Dreyfuss, I couldn't wait to meet him, it's going to be released in the US but it'll also have an Italian distribution.