A story of disconnection, modern as much as universal, told from the point of view of a woman who's lost touch with herself and the world around her: "Non è al momento raggiungibile" ("currently out of reach") is a sneak-peek of contemporaneity born from fresh writing, that of Valentina Farinaccio, multi-award writer, journalist, and musical critic.
I met Valentina to discuss her latest novel, which I read all in one breath, enchanted by a story that seemed to talk about me and with me and that, stylistically, collected everything I love the most from the authors I love the most. From Sally Rooney and Donna Tartt, to Jane Austen and Ottessa Moshfegh, Valentina finds inspiration in those who can narrate their contemporaneity, entering the readers' lives to become an opportunity to get in touch with themselves.
Still, hers is a unique, fluid writing, able to tackle vital topics such as eating disorders, the taboo of psychotherapy, adult friendship, and emotional loss, with a lightness that, at the right moment, becomes food for deep thought.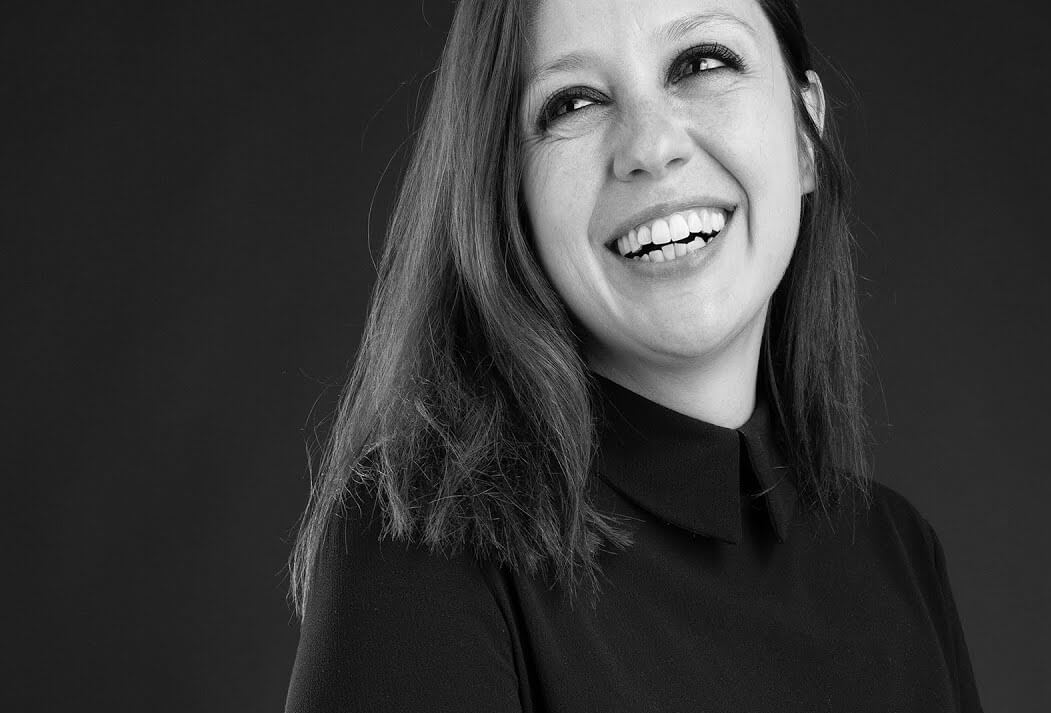 I'd start off with the title: "Non è al momento raggiungibile" ("currently out of reach") reminds me of voicemails, those recorded messages that play when we miss a phone call, whether by chance or deliberately. For Vittoria, the protagonist of your novel, it would be the second scenario. Tired of being always available, at some point she decides to unplug, and the story is an account of the series of events that led her to this choice. Where did the idea of telling a story about "disconnection" originate, especially in a moment in history where we all expect everyone and everything to be always reachable, and we, first and foremost, want to be like so?
The story was born from a very personal need I had, coming from a deep curiosity to narrate the contemporary world. I wanted Vittoria to somehow embody contemporary neurosis and addictions. In this novel, there's lots of cellphones, social media, and I wished that all these behaviors we have in terms of connections, relationships, and our neurotic relationship with food made up a life as close as possible to contemporaneity. In fact, Vittoria's actions correspond with what we all do, every day, much more often than what we think. She, by chance, happens to be very exposed for a certain period, but this actually derives from her past: she's always been someone who likes to take selfies, who wants to know how others see her, up until this devours her. So, she understands that it's actually she who's "currently out of reach" for herself.
The working title of this novel has been, for a long time, "The disconnected," but the final title perfectly enclosed the sense of the story and, I think, with more warmth. Someone who's disconnected, by the way, not only turns the phone off because they're done with getting lost in it but has also lost touch with themselves from some moment in their life on, or they're someone who's lost their way and, perhaps, while looking outside, misses what's inside.
"Disconnection" really is a central word in this story, which tells about an emotive disconnection from reality and also from the past because the protagonist, when she manages to connect with her past, understands that it's from there that one can start off.
The story develops on time shifts, in-between nutrition therapy sessions, a wonderful literary device, I think: Mina (the nutritionist-therapist) helps Vittoria sort out the events that upset her life and makes her understand so many things about herself, her past and the people surrounding her. How do you think it would have gone, for Vittoria, if she had missed even just one of her appointments with Mina?
The thing is that Vittoria, at some point, runs away. Until she's on track, she really is present, but at some point, she needs to trip herself, which is something she does all the time. From here, the tragicomic mood of the story because the protagonist, every time she's one step away from becoming someone, succeeding, she needs to self-demolish, thinking: "I don't deserve this anyway," "I don't know how to do this anyway." This is a sign of the times we're living, which are so hard in terms of self-affirmation, that you also feel like you don't deserve acknowledgment because you're used to the fact that no one gives you space, so your first thought is: "Maybe I don't deserve this space, why no one leaves it for me?". So, when followers rain on you for an unexpected coincidence, it happens that you feel a bit like an impostor. Moreover, as it often happens in life, when you improvise something, there's always the possibility that you fail in this.
Vittoria, as long as she sees Mina, gives all herself, also because she feels like she needs to talk with someone and find her own way. However, … And I won't say anything more… [laughs].
How important do you think psychotherapy is?
Look, I think it's something that involves anyone by now, intimately. I firmly believe in psychotherapy; I think it's a fundamental support in our life. Psychotherapy guides you, heals you, it's a refugee for those who feel like they can't handle it. I have been in therapy for many years now, so I firmly believe in it. However, I also think that, in these times, for many people it can represent a shelter also in the sense that we don't know who to talk with, or we're scared of talking with the people we know closely, so we opt for the people we don't know because we feel free to say who we really are, who we're scared we're not and we won't become, where we're wrong, where we feel wrong, where we feel we failed. These things are hard to say to our parents, to our friends, because we're scared that we can hurt and be hurt because mirroring yourself in someone who loves you is terrible. While, more or less, when you have in front of you an expert, that feels a bit easier and, most of all, you're not afraid of their judgement. On the other hand, you always fear that bit of judgmental comments from your dear ones, that can be hurtful at times.
"Everything is made of numbers," says Vittoria. I'm on the same page; however, I don't like numbers, I tend to escape them because they frighten me. Vittoria, on the contrary, is obsessed by the acts of counting and quantifying as she seems attracted by what scares her and makes her feel sick. How was such a complex and self-demolishing character born?
It was born from a huge work of research for a voice, for a story. I've worked hard on this book and, above all, on Vittoria's voice. I wanted it to be a suffering, contemporary character, who at times could even seem unwillingly comic because pain often brings clumsiness out of us, or reactions that, seen from outside, can be funny.
The concept of numbers has always tormented me, specifically the fact that we always relate to numbers in life, the ones we're made of, that measure and weigh our body, the grades at school, the numbers at work, the money to pay when you're buying something, the money to earn if you want to buy something. We're mostly made of numbers, and Vittoria is obsessed with numbers because she can't count, and I'm not speaking of maths now, I'm saying that she can't plan things ahead, she can't organize her life, and this is one of the reasons behind her desperation, as she never has an adult way of planning. So, when she has money, she spends it, when she doesn't have money, she can't spend it anymore, and this is not an adult way of living one's relationship with money. The same goes for her body: at some point, she becomes obsessed by the numbers she's been told her body needs to respect, and that's deeply unfair, too.
In fact, among the themes of the novel there is the relationship with food, body, and image: currently hyper discussed issues. What's your contribution, through your novel, to this discussion? What message do you want to convey telling Vittoria's story?
I'd like it if those who read my novel recognize themselves in things that always seem to belong to others, and instead, belong with us in the end. Sometimes, it's hard to talk about eating disorders, it's still such a taboo, but it's so common instead, and sometimes it's also easily healable as a condition, of course always through therapy and recognizing that the disorder does exist.
You need to recognize things for them to exist.
So, this novel brings about topics such as the precariousness of the generation of 40-somethings, the relationship with our bodies that's so bonded with social media because now we're not only what we see in the mirror, but also what we see on our mobile screens, so we have many more mirrors in our life now, we're always surrounded by them. I'd love for people who look at themselves in a picture and think they're horrible in that picture to understand that it happens to everyone to look at themselves in a picture and think they're horrible, that we all happen to delete a photo right after posting it because it suddenly seems to us that a wrinkle is too visible, we all feel out of place, sometimes. I'd like that, by sharing – to use a term that's so dear to that world – this story, we could all feel a bit lighter.
The protagonist confuses the hunger for food with her hunger for love and approval, so she fills her voids with any means (foods, sex, likes on Instagram and Facebooks) not to be "less than zero." Does it ever happen to you to feel "less than zero"? How do you cope with that?
Of course. Concita De Gregorio wrote something very nice when this novel came out, and I'm so grateful for that: she said that what actually matters isn't knowing how much autobiographical a story is, but being aware that the writing always passes through the body of the writer. So, there are obviously pieces of Vittoria that I can closely relate to, like the feeling of not being enough and the need to delete myself because I don't look good, which is something we do with our phones, but it would be so nice if we could do it in real life, too, saying, "this scene came out wrong, I'll delete it and do it again"… I mean, we will probably get that soon, too, but I honestly hope not [laughs]. Anyways, before posting a good picture on social media, we're developing this tendency to take 65 identical pictures, none of which looks as good as the one we eventually publish. So many times, I feel like I'd need to delete and remake myself from scratch, but sometimes that, too, is an incentive to do better. So, Vittoria has a few neuroses that maybe are not exactly mine, but I have experienced them very closely anyway.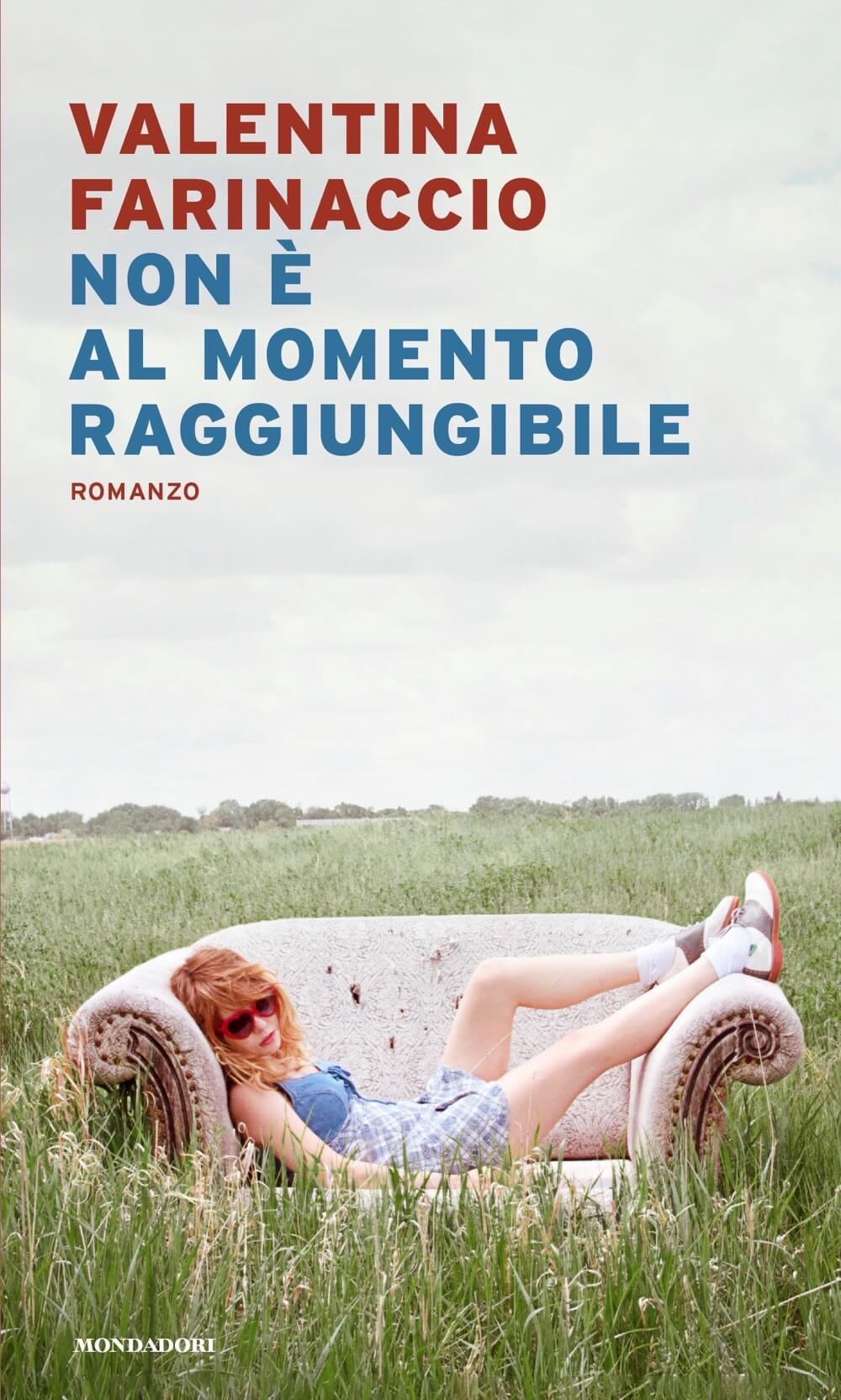 "What actually matters isn't knowing how much autobiographical a story is, but being aware that the writing always passes through the body of the writer."
The novel also focuses on the dangers of social media and the influencer marketing, with its false safeness and intentions and the ephemeral value of the gain it promises in human terms: in other words, we all feel loved and friends with everyone on social media, but in real life, we often are disappointed. Do you think that Vittoria has had a bad experience with social media simply because she didn't use them in the right way? And what's the right way to use them, in your opinion?
I'd like to emphasize that this novel doesn't mean to demonize in any way this kind of relationship with social media, on the contrary, it wants to show that, in order to do a job in social media like Vittoria's, that is the influencer's job (food influencer, to be more specific), you need great strength, competence, energy, with emotional stability that's required from who enters that world at a high position in the way that's described in the novel. Of course, if you don't have that kind of stability, there's a high risk that you burn out because it's inevitably a job that exposes you a lot to glory but also to haters, and your wrong step gets paid back when you're on your own, reading the comments that people write under your posts.
And among a thousand positive comments, the only one you care about is the negative one…
Exactly, among a thousand "that's nice," "well done," "nice content," you only care about the comment that says how bad you look in the picture.
So, to do that job, you need precise skills, and those who can do it – and there are so many girls and boys who've started small and personal enterprises at high levels, and with good quality – deserve double recognition, I think because it means they also are tempered, strong. Vittoria, instead, isn't because she improvises and always lingers back on her past, on what missed from her past. And we will forever miss what we didn't have when we were kids.
I've particularly appreciated the structure of the novel, the super short chapters that make the narration more direct, clearer, and more fluid: at times, it seemed to me like I could hear the characters speak in front of me, events happening in front of my eyes. I also noticed that you wrote dialogues with no punctuation, just like Sally Rooney does: was that a random or meditated choice? Who are your literary references?
Wow, you named a fundamental author! [laughs] "Normal People" is wonderful in this aspect, it's one of the novels that marked me over the past few years. I wrote "Non è al momento raggiungibile" over the last three years, and two novels, in particular, crossed it and have been building blocks, but also a source of wonder because they belong to two young female authors who, I think, have an incredibly powerful voice, style, and writing: Sally Rooney and, specifically, her "Normal People," and Ottessa Moshfegh with her "My Year of Rest and Relaxation." In fact, I've quoted the latter in the novel's epigraph, it's a story set in a present that's actually a bit past, in the sense that it feels very contemporary but it's actually set back in time: the atmosphere of that novel really struck me, penetrated me deep inside. I'm happy to have met those two books while writing my own, they've been nourishing novels.
As for direct speech punctuation, yes, I was influenced by Sally's style, but I think it's become quite common now as a styling choice, we find more and more often punctuation-free dialogues, and I'm a fan of this mode because it facilitates reading fluency, and once you get used to it, everything flows in a much more natural way for the reader. In fact, I always have the feeling that, while reading, when you encounter punctuation signs, you recognize some pause in the speech, but when we have a conversation, we usually overlap, cross each other, and the representation of punctuation-free dialogues gives me a very nice sense of fluidity.
One of the quotes I've noted in my Best Quotes notebook is, "Nothing of what we do is ever about us only." What would you want to do, for others, with your writing?
I'd want it to be an important moment for them, that the urgency with which I've written a book – and I've written this one with so much urgency, in fact, I think that books need to originate from that – turned into an important moment for the reader, a time for reflection, amusement, of being in touch with themselves.
I'd love my writing to have a small weight in the reader's life.
I'd love to get in touch with my readers. Besides that, I don't think that in life, writing should be a source of advice and lessons: authors write what they feel the urgency to say, and when something is urgent and authentic, I'm sure the reader will be able to make good use of it.
Music is also an important topic in the story: the protagonist "consumes the songs that cut her throat and stomach." What kind of music do you "consume"?
I've been consuming so much music. Lots of Italian music: I've started with songwriters, I'm a fan of the two Lucios, Lucio Dalla and Lucio Battisti; I'm world champion in that because for me, both of them but in a different way – as Battisti had Mogol who wrote his songs, and he's a huge genius in that – they're the center of everything. I also pay attention to what happens in the present: I really like some emerging singer-songwriters of the last few years, like Giovanni Truppi and Calcutta, I think they're actually very skilled authors. And I'm an old-time Beatles fan.
I use music like food, the healthy nourishing kind of food, not the one that only fills your stomach. In fact, there's a lot of music in the novel, and Vittoria realizes she's losing contact with her real life when she struggles to listen to a song from beginning to end, to focus on the lyrics from beginning to end. I think that's a sort of small religion: when, on Spotify, "Anna e Marco" starts playing, and I realize that I got distracted on the second verse, I play it from the beginning again because I need to get to the end without ever getting distracted from the song; then, when it's over, I go back to my stuff.
I've loved your description of the relationship between Vittoria and Serena, two childhood friends who have nothing else to say to each other but freeze their reciprocal affection. Why does Vittoria feel so far from Serena, but Serena doesn't feel the same? Why do friends grow farther away from each other with different distances?
This is a great question…  Which doesn't mean that the others weren't, but I particularly care about those pages as I precisely wanted to narrate adult friendship, the one coming from the past. Lives can change and go in unexpected directions, so some make life choices that depart a bit from who they were 10 years ago, and others go super far, sometimes even emotionally, facing some issues in their life and then, when they get back in touch with the people who were there before, they feel like they've outgrown them and can't be in symmetry with them anymore.
Adult friendship, I think, is a great exercise of dishonesty because, for the sake of the love we feel for each other, we need to keep on having dinner together, grab a coffee together from time to time, while realizing that today we would never choose each other. Vittoria and Serena, if they met today, would never become friends, but they'd become friends 20 years ago, so they'll stay friends forever, but with fewer things to say and share.
It's a never-ending form of love.
Are the stories you tell usually entirely fictional, or do you let yourself be inspired by personal experiences or personally experienced events?
I don't believe in entirely fictional stories. I think writers tend to easily find inspiration in what they've lived, the people they meet, and those they've observed. You write about what you know very well, even if it's not our life, but there needs to be some proximity, otherwise, there's a distance that can become detachment. I think that all stories, when they pass through a writer, "contain" them, even though they tell things that are not their life.
Have you always wanted to be a writer?
Yes, from middle school on. In middle school, I wasn't good at maths, and my classmate wasn't good at literature, so when we had a maths test, she would do it for both of us, while when we had the literature test (which was an essay or short story to compose), I would write two: the joy that I felt from the idea that I had to write two texts instead of one, and write well and get the best grades, the happiness that I felt even when I had to choose two different outlines and, consequently, challenge myself with two completely different tasks, made me think that, in fact, al that was a source of joy for me. So, from that moment on, I started to write all the time, and imagine that it could be a job, too.
On the other hand, before middle school, I wanted to be a singer and a dancer [laughs]. I guess it went well the way it went.
What's a book you've already written and you'd like to delete your memory so you could read it again as if it were the first time?
They're so many! But I'd choose: "Arturo's Island" by Elsa Morante, "A Love Affair" by Buzzati, "La noia" by Moravia, "Pride and Prejudice" by Jane Austen, "Wuthering Heights" by Emily Brontë, "The Secret History" by Donna Tartt.
What are you reading right now?
"Velvet Divorce" by Jana Karšaiová. I've also just finished reading "Niente di vero" by Veronica Raimo. To be honest, I also re-read books a lot, now, for example, I'm re-reading "Arturo's Island" simultaneously with "Velvet Divorce".
What book will you buy (or have already bought) at the Turin International Book Fair?
I'd buy all of them! I'll buy tons of books, I always bring with me my tote bags, and then go back home with a good load of stuff.
What untold story do you dream of telling?
When I dream of telling a story, I try to tell it, so, as of now, I guess I still haven't had any idea. I'm happy we can now start adding contemporaneity to literature without any fear of using certain words, without fearing that the word "posting" doesn't fit fiction because it can maybe lower the quality level. I'm happy that now, little by little, we're starting writing contemporaneity with the words of contemporaneity. It's something I've tried to do in my novel because I really cared about that, and now we'll see what happens.
It's too early for me to start thinking about a story that I dream to tell, but I hope I have it as soon as possible because, at that point, I'll start writing it with my mind.